Not much of a day to remember today when it comes to racing!…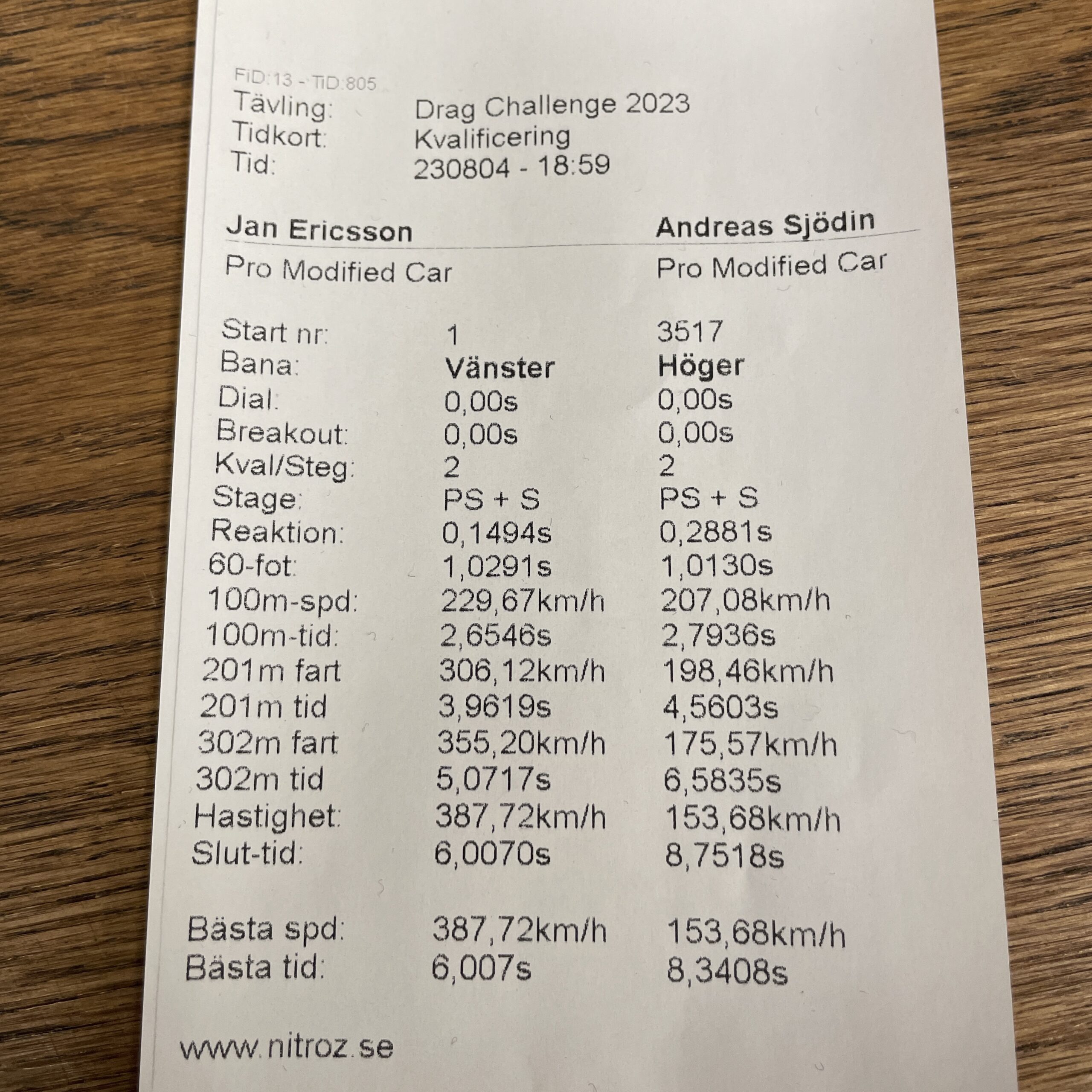 I'm still way too low on power but I also want to be on the safe side with Jörgens motor! But I'm on to something! First round the track was way better than expected and the car had no wheel speed, in the second round the regulator on the Co2 bottle went loose… But the changes I made between Q1 and Q2 made the car go further out on the track and with a decent 60ft!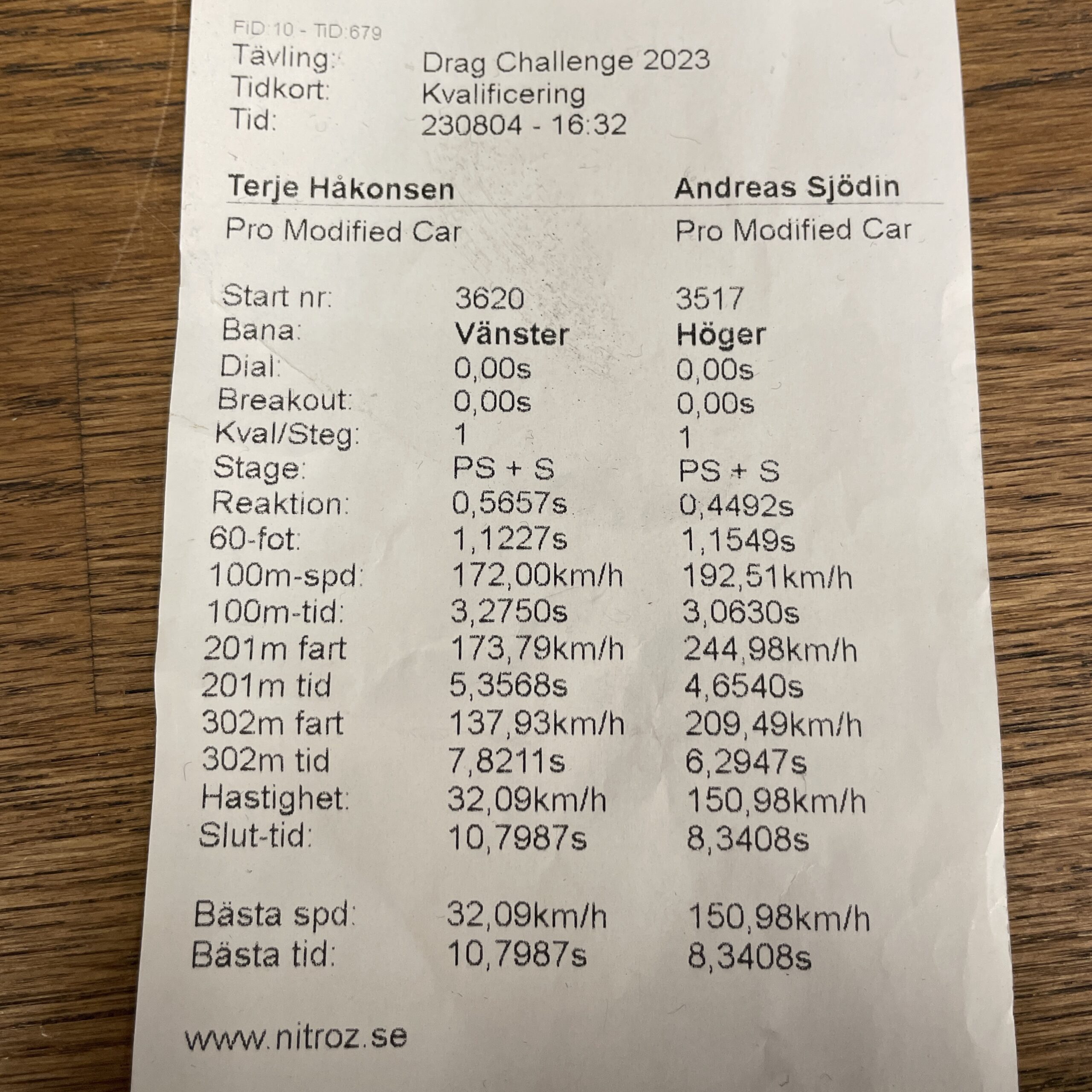 First round was a messy one… Bad communication from the track crew together with me doing a bad job as a driver!…
Pic below is to me for sure!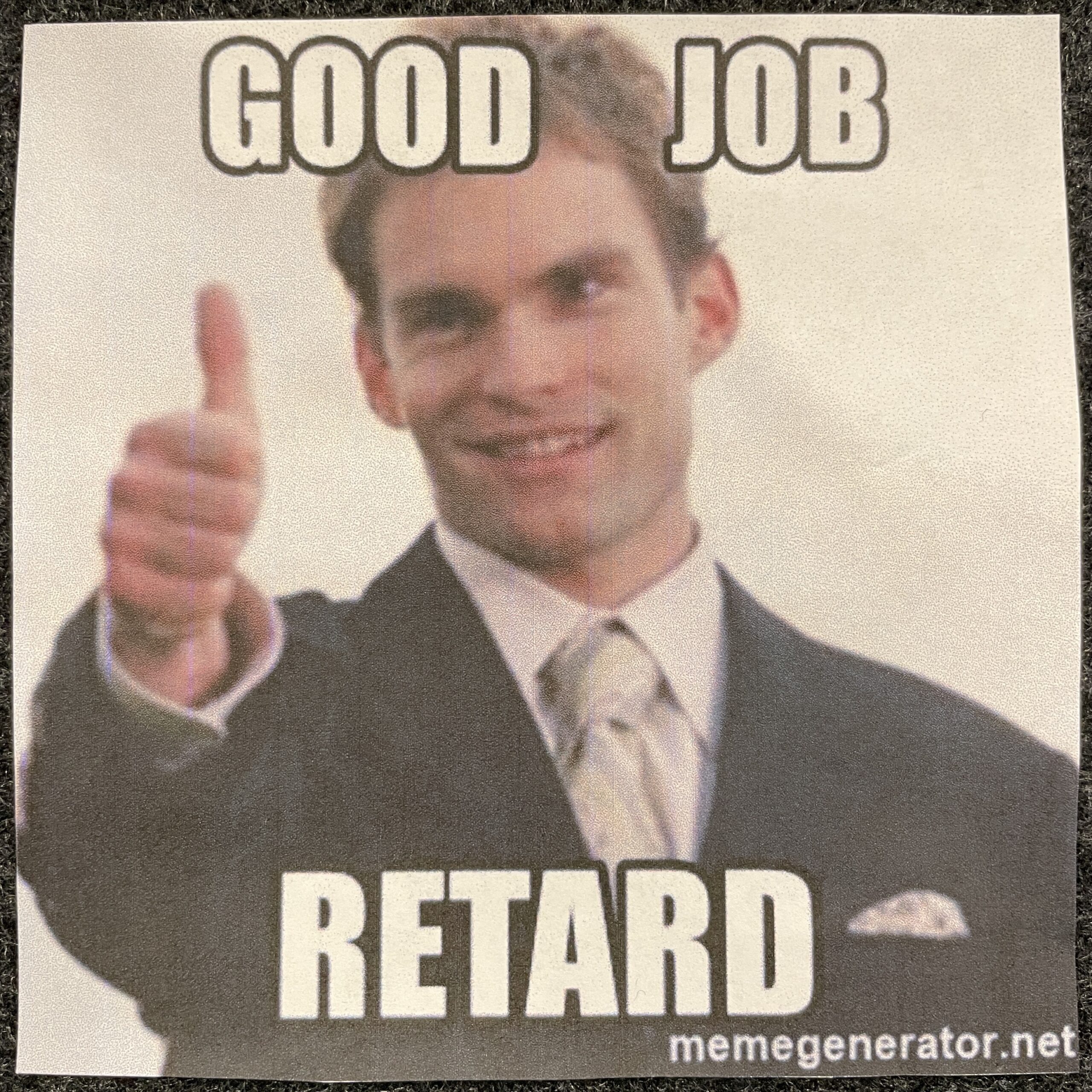 Så back on it tomorrow if we get a chance, the weather forecast does not look too good!…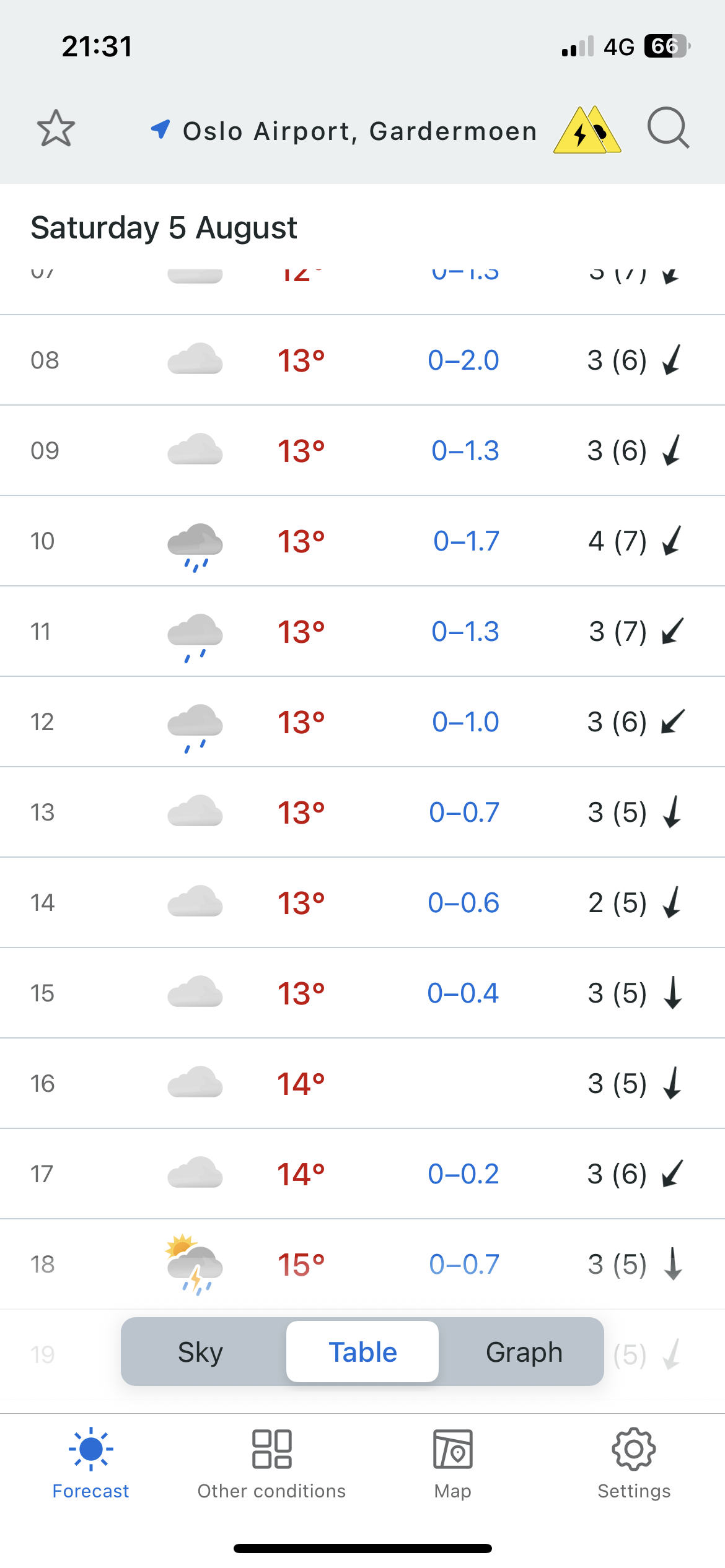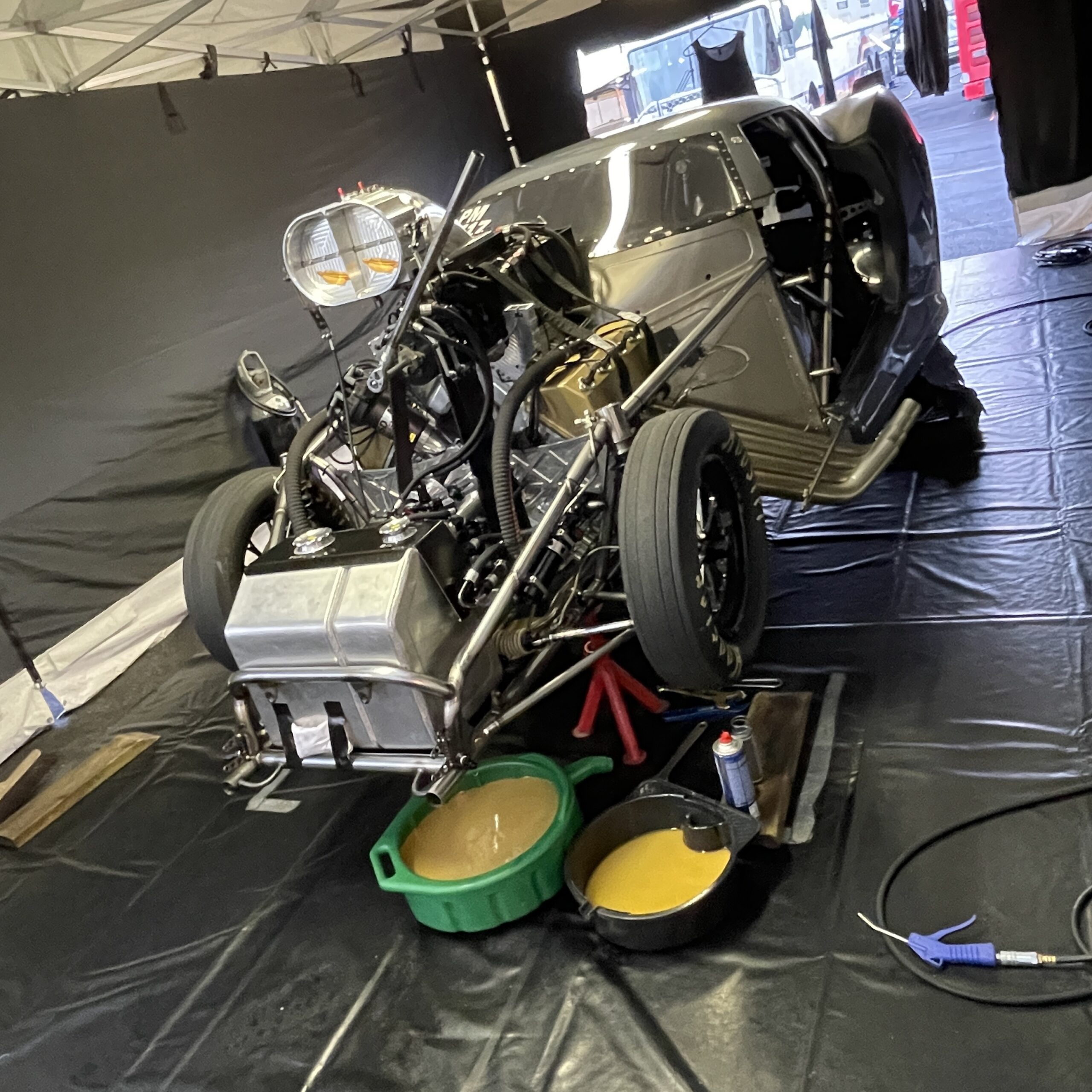 Car is happy and ready for next round we get!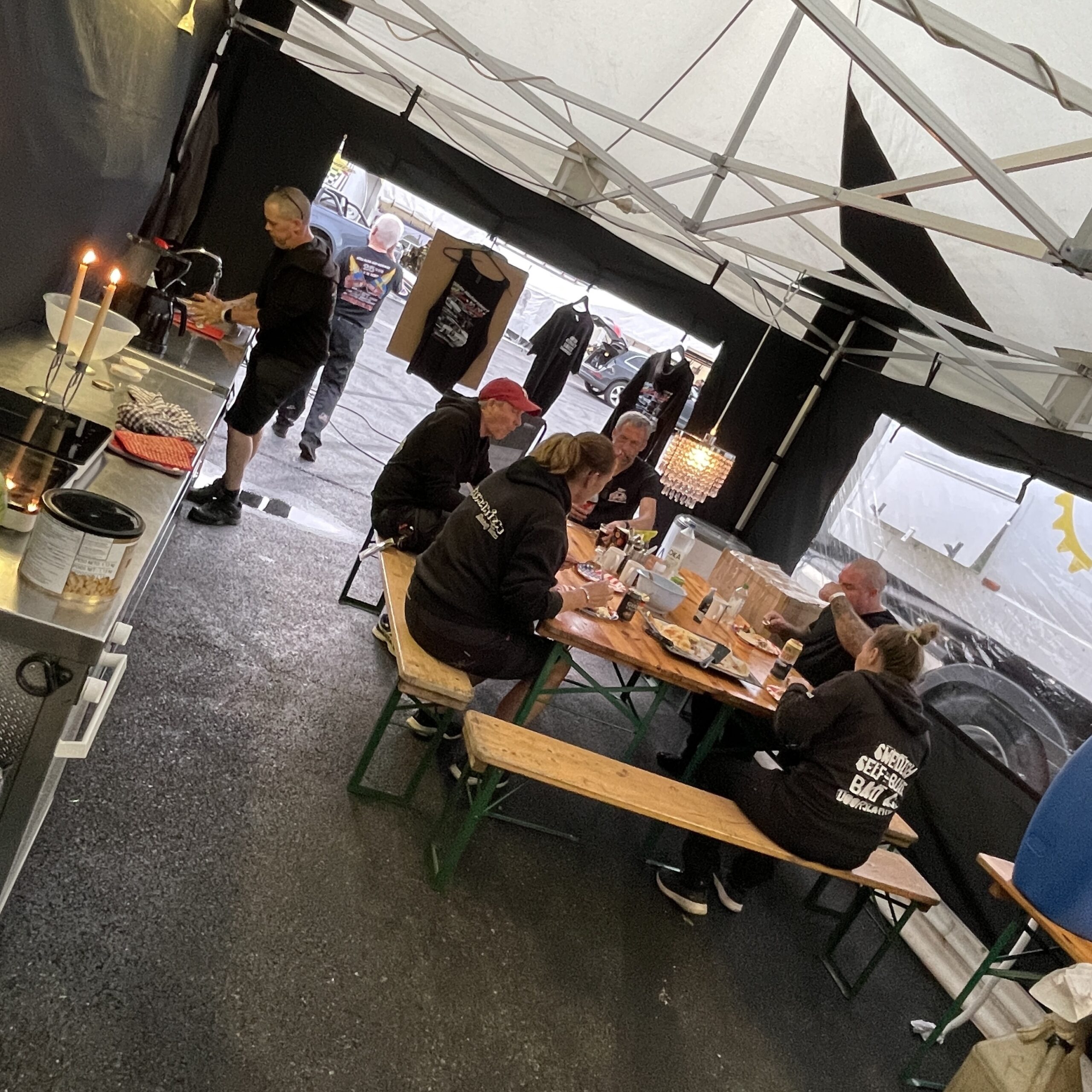 Everyone is happy around the dinner table! 🙂