If you didn't already know it we've launched a mobile version of our web site a while ago for easier access when you're on the run (or on the track).
Are you an iPhone owner? Follow these simple steps to add a shortcut to your homescreen:
1. Open Safari and go to www.abmracing.com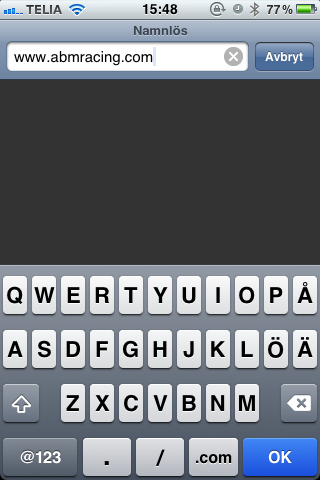 2. Click on the highlighted icon att the bottom of the screen.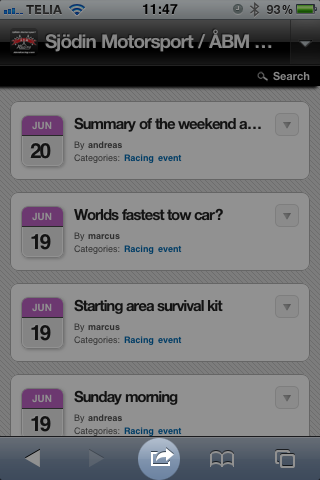 3. Click on "Add to homescreen" (Swe: "Lägg till på hemskärmen").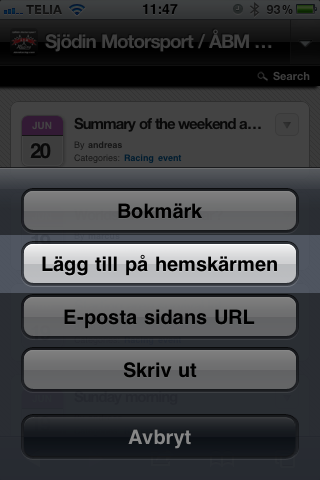 4. Click on "Add" (Swe: "Lägg till").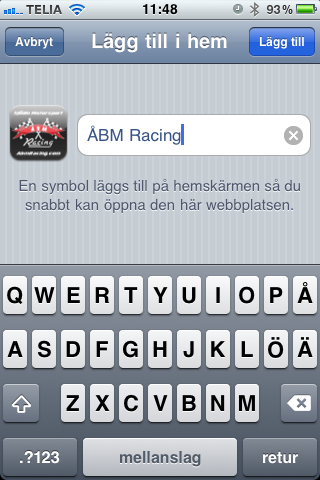 5. Success! Now you can access our mobile homepage directly from your iPhone home screen!