Sums up a great last event in 2023 at Dala Street Open that also was the first and only with the Chevelle 65 this year!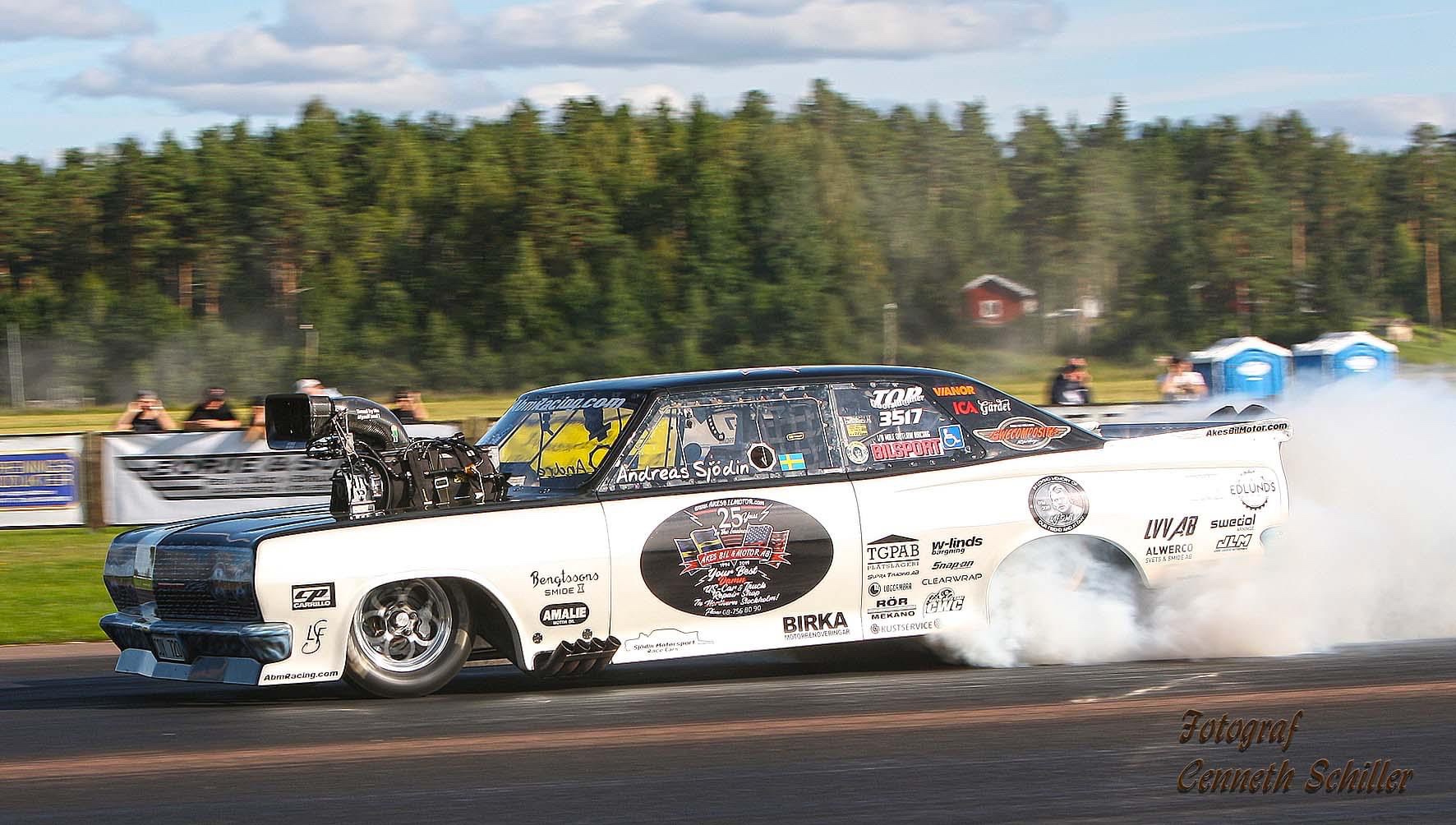 Directly after the Tierp race in August with Jörgen Bergs Corvette 79 in Pro Modified me and Krille arrived in Täby at the ÅBM shop on Sunday to start prepare for the weekend after, because it was soon time for more racing and this time at Dala-Järna Raceway with Top Doorslammer Chevelle!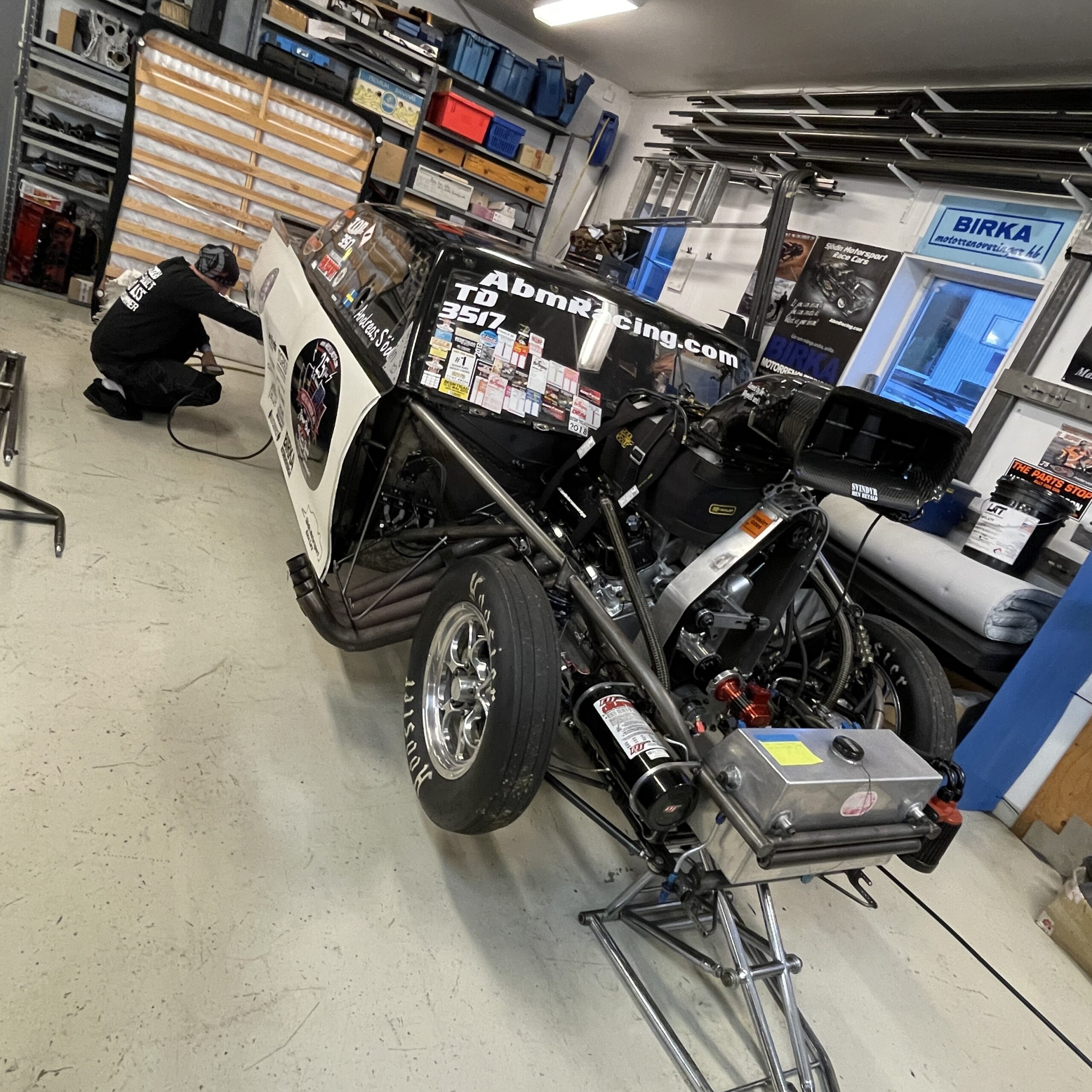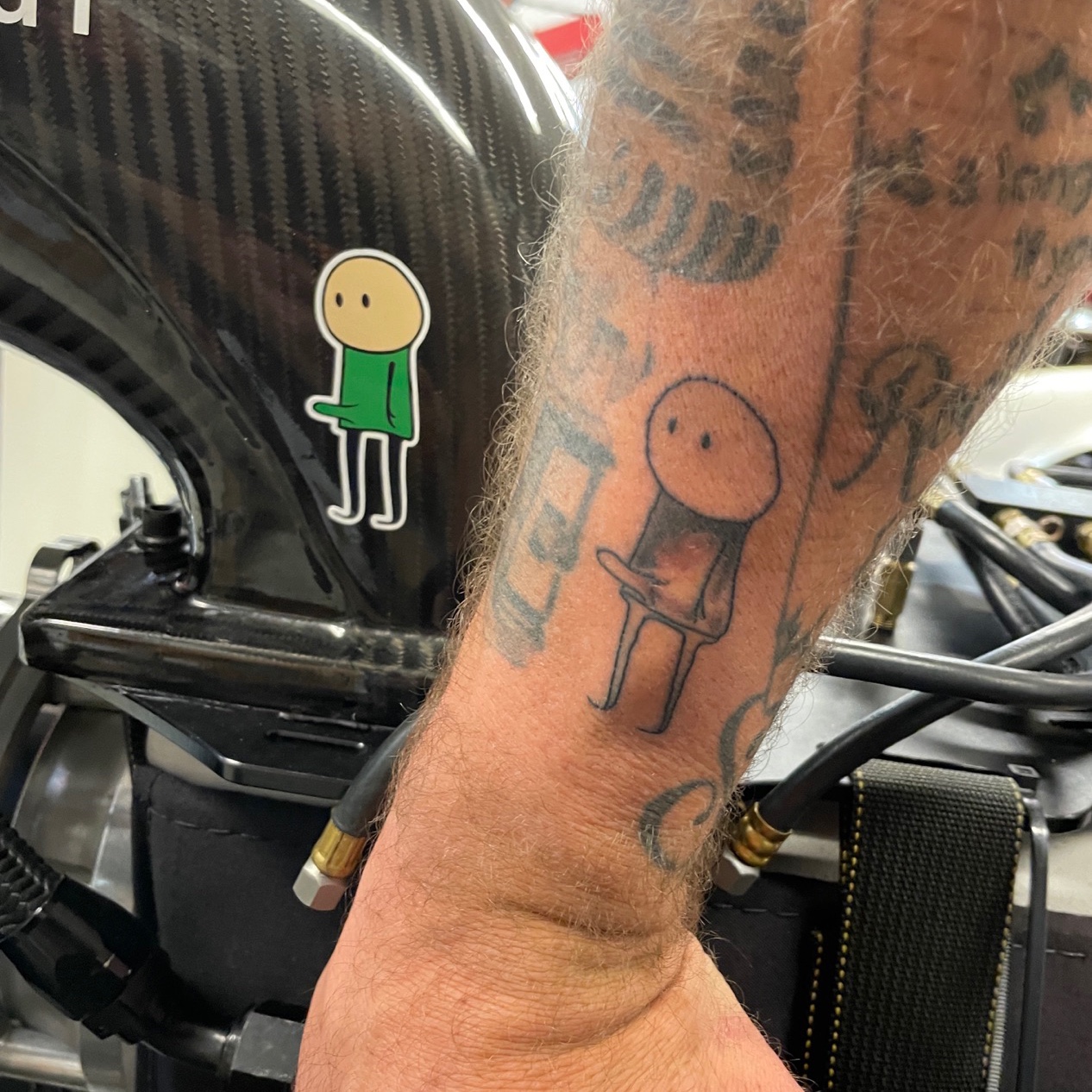 On Monday morning me and Krille loaded up the Chevelle in the trailer at the ÅBM shop and this was also the first time in almost a year that the car was outside the shop, when we were ready we started the trip to my home town Vansbro!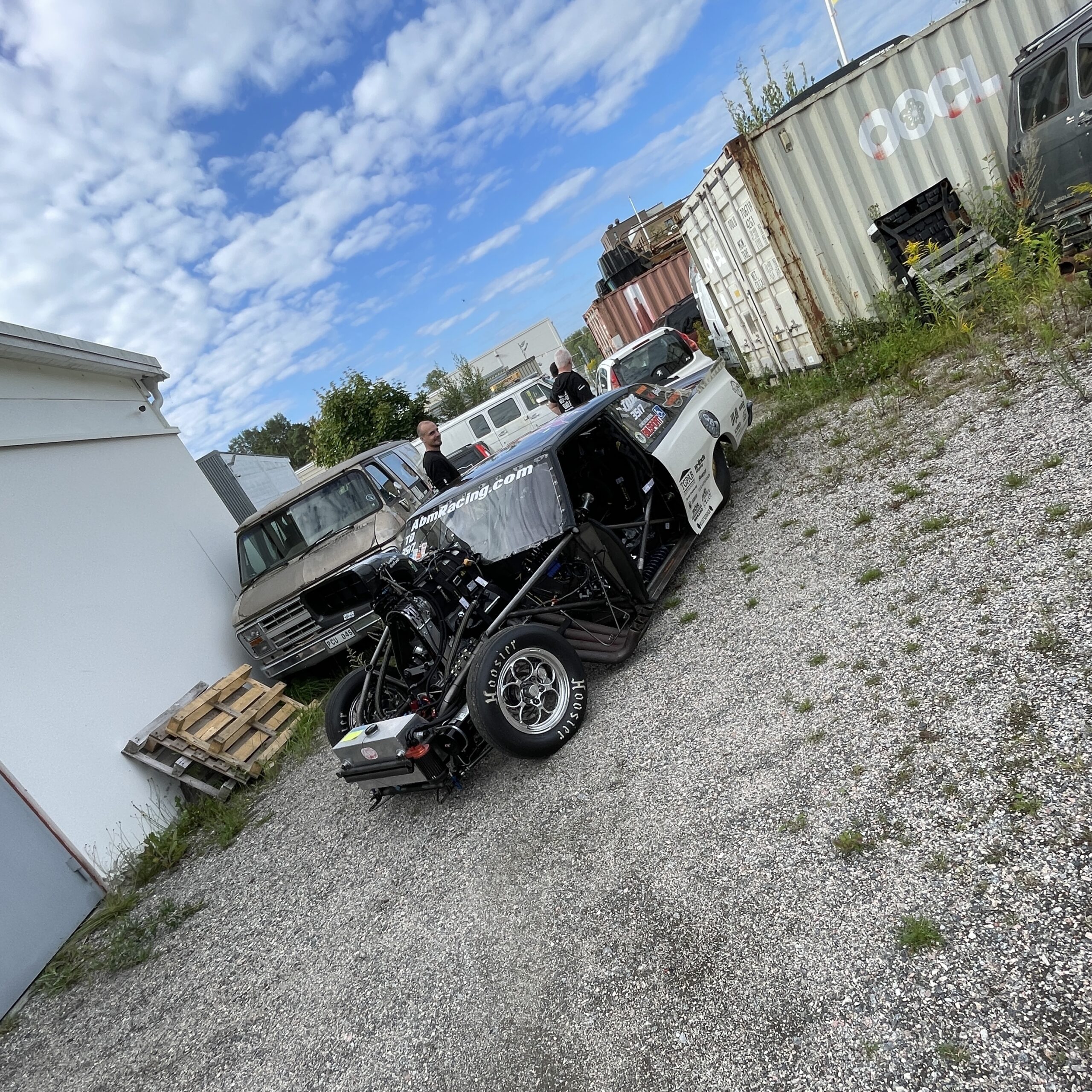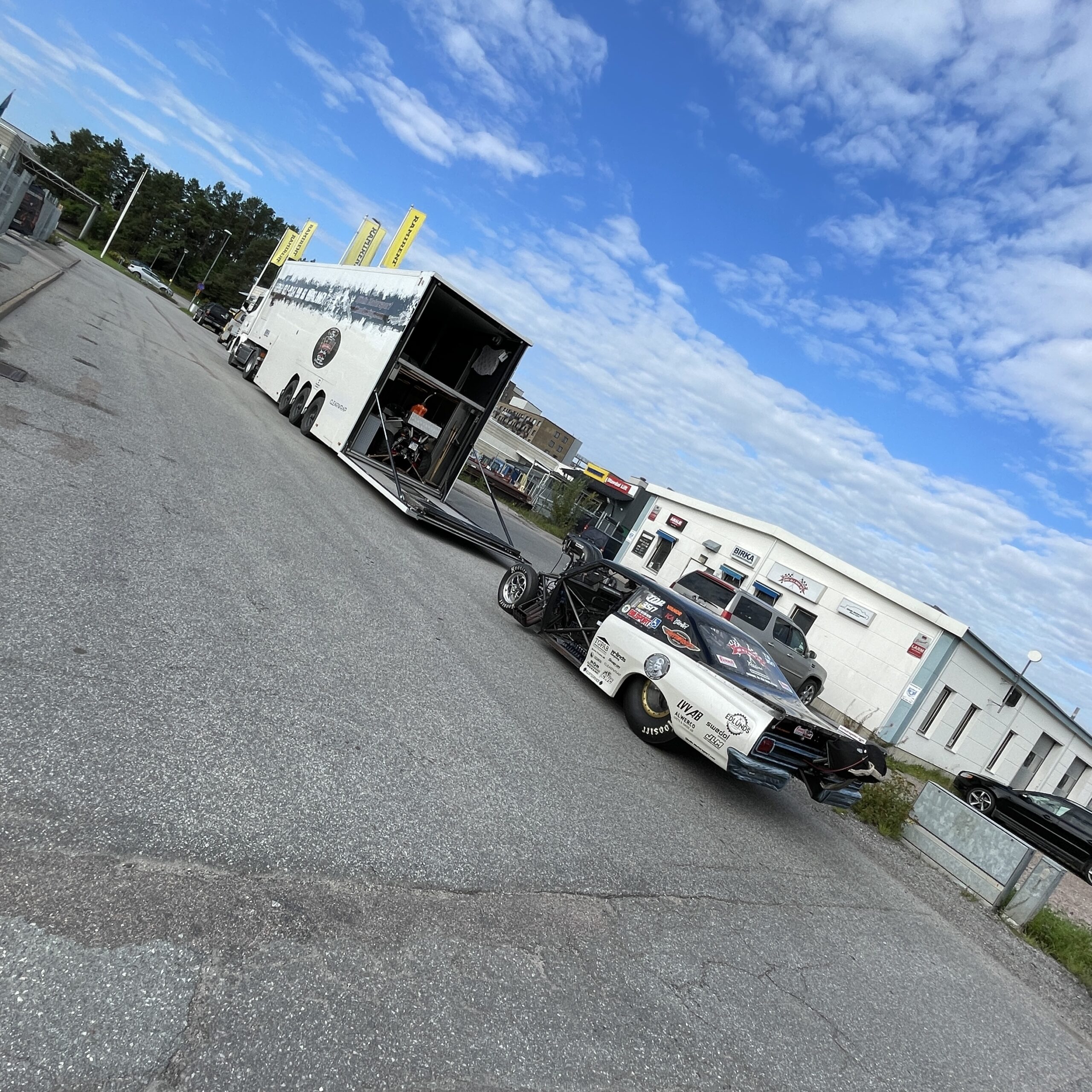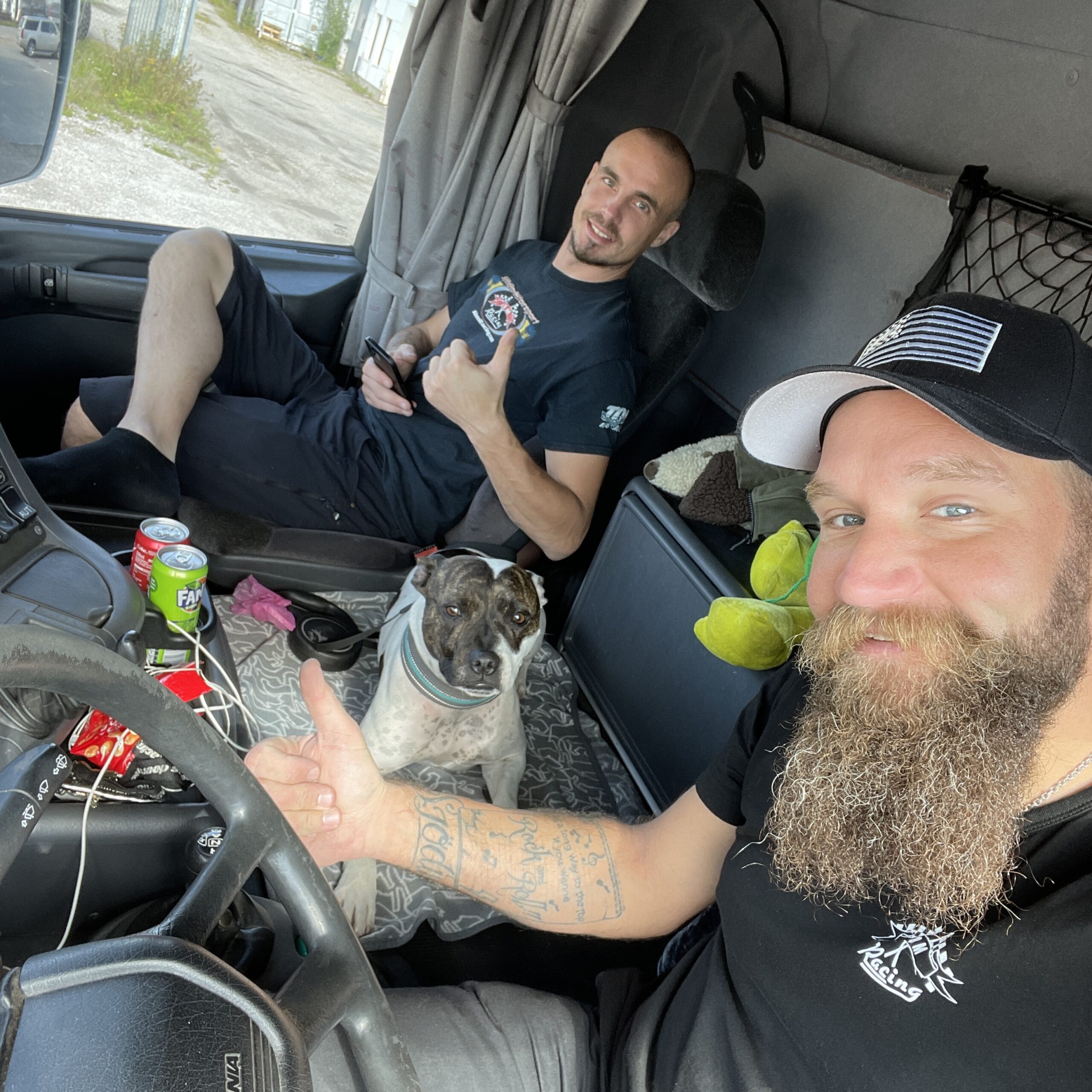 But on the way to get there we went by Jörgen in Ludvika to take out all the parts that I borrowed from the Chevelle to be able to drive the Vette in Pro Mod, converter, bellhousing, transmission, drive shaft, some Racepak stuff and so!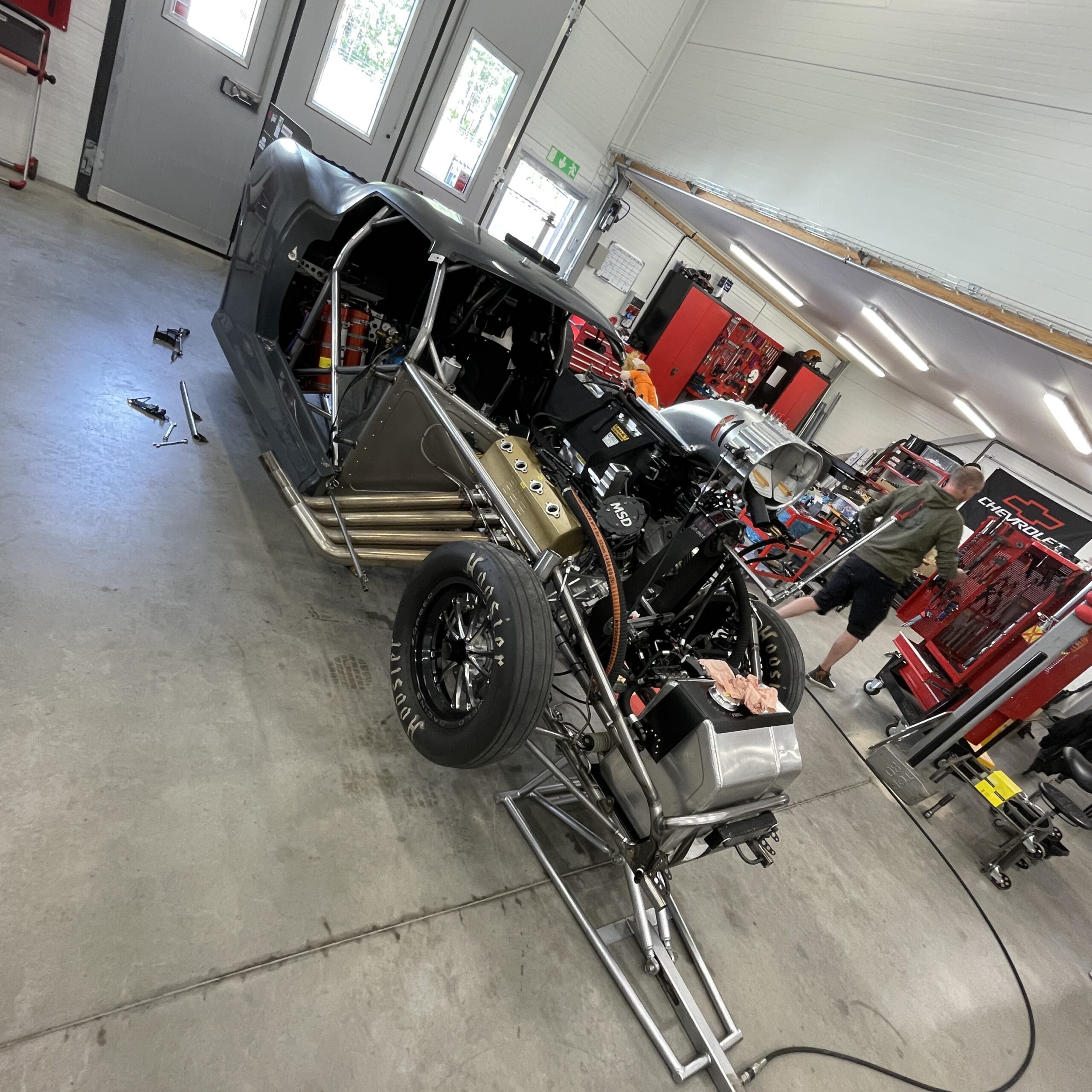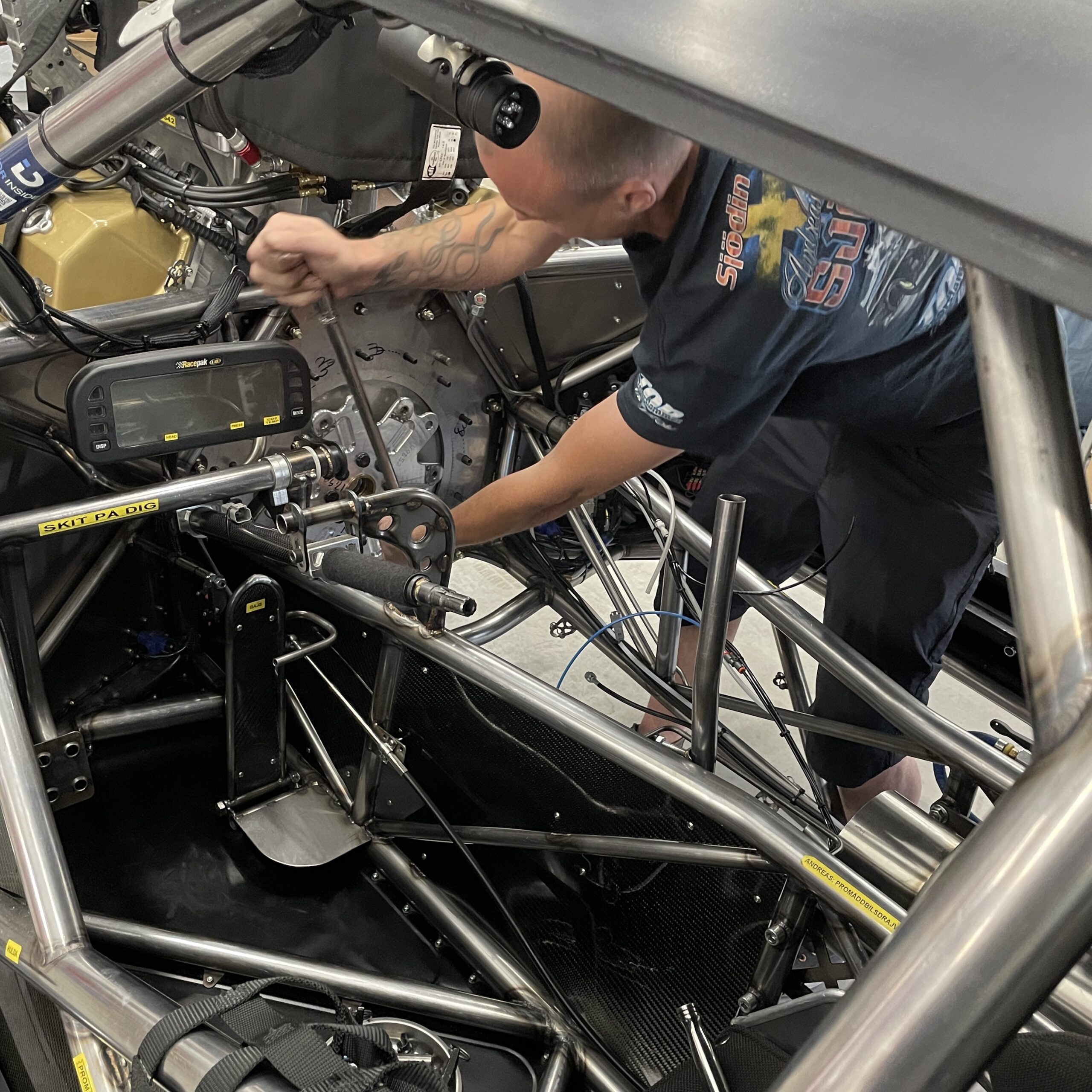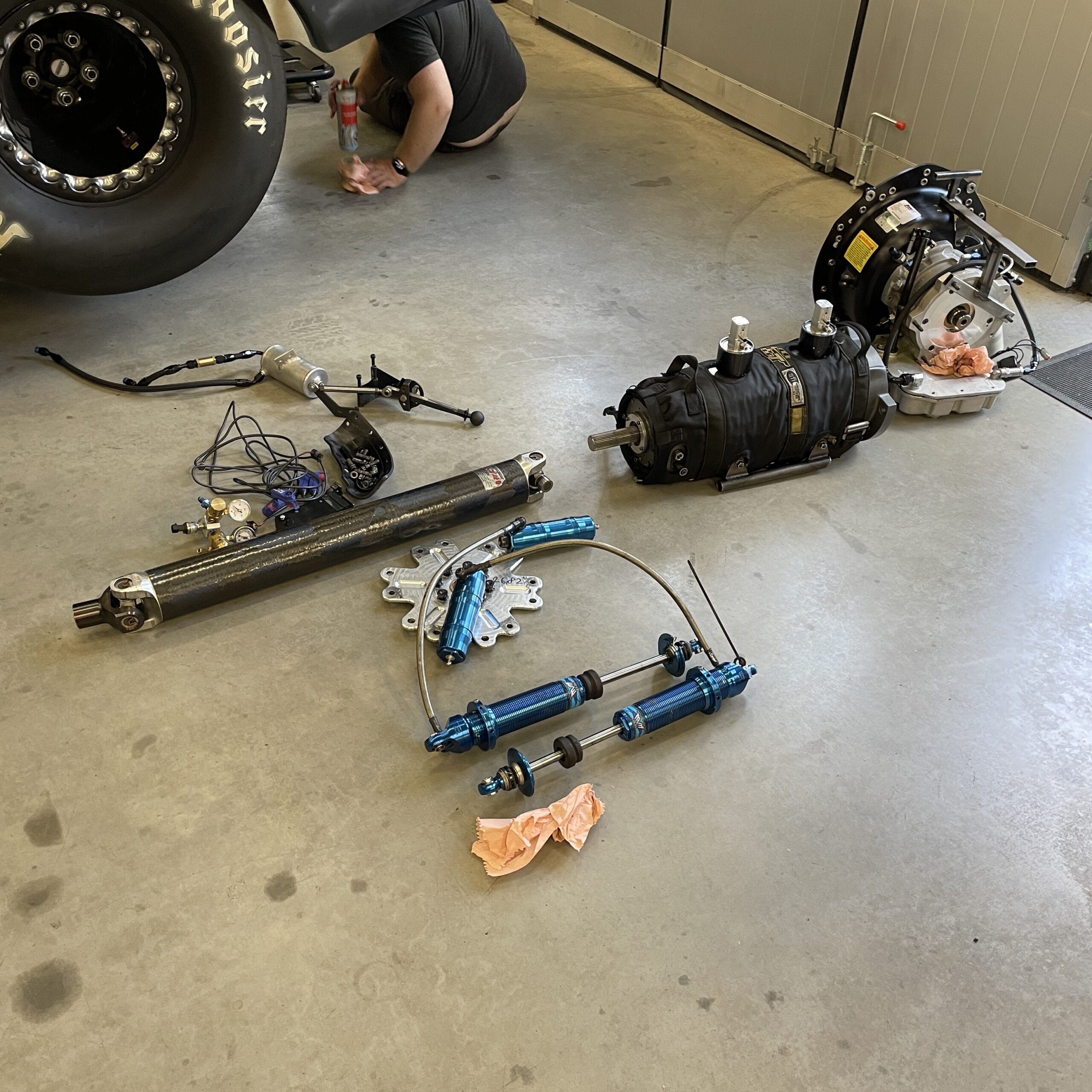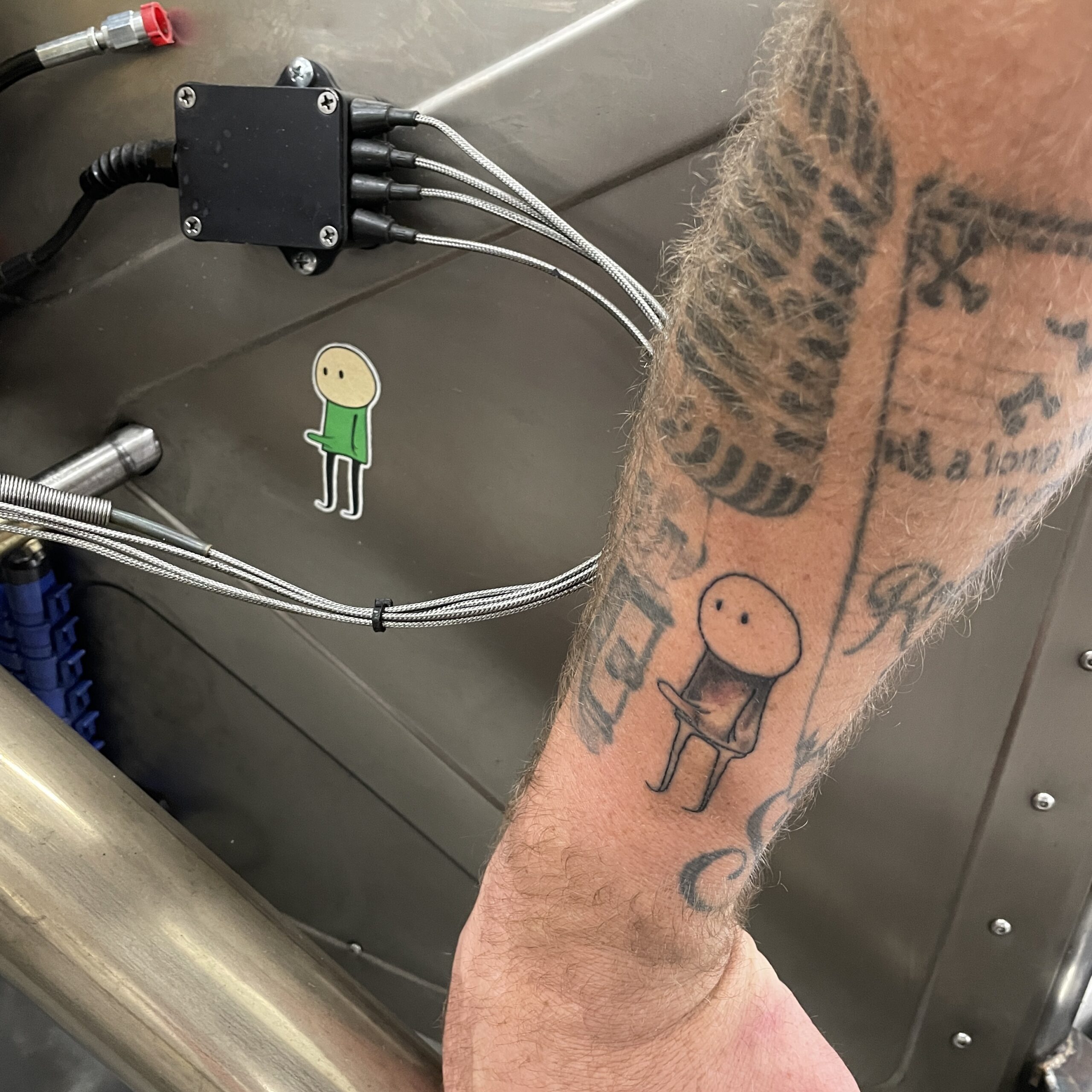 Then we continued the trip to Vansbro for a couple of vacation days at Sofis uncles cabin and try to do nothing for a little while!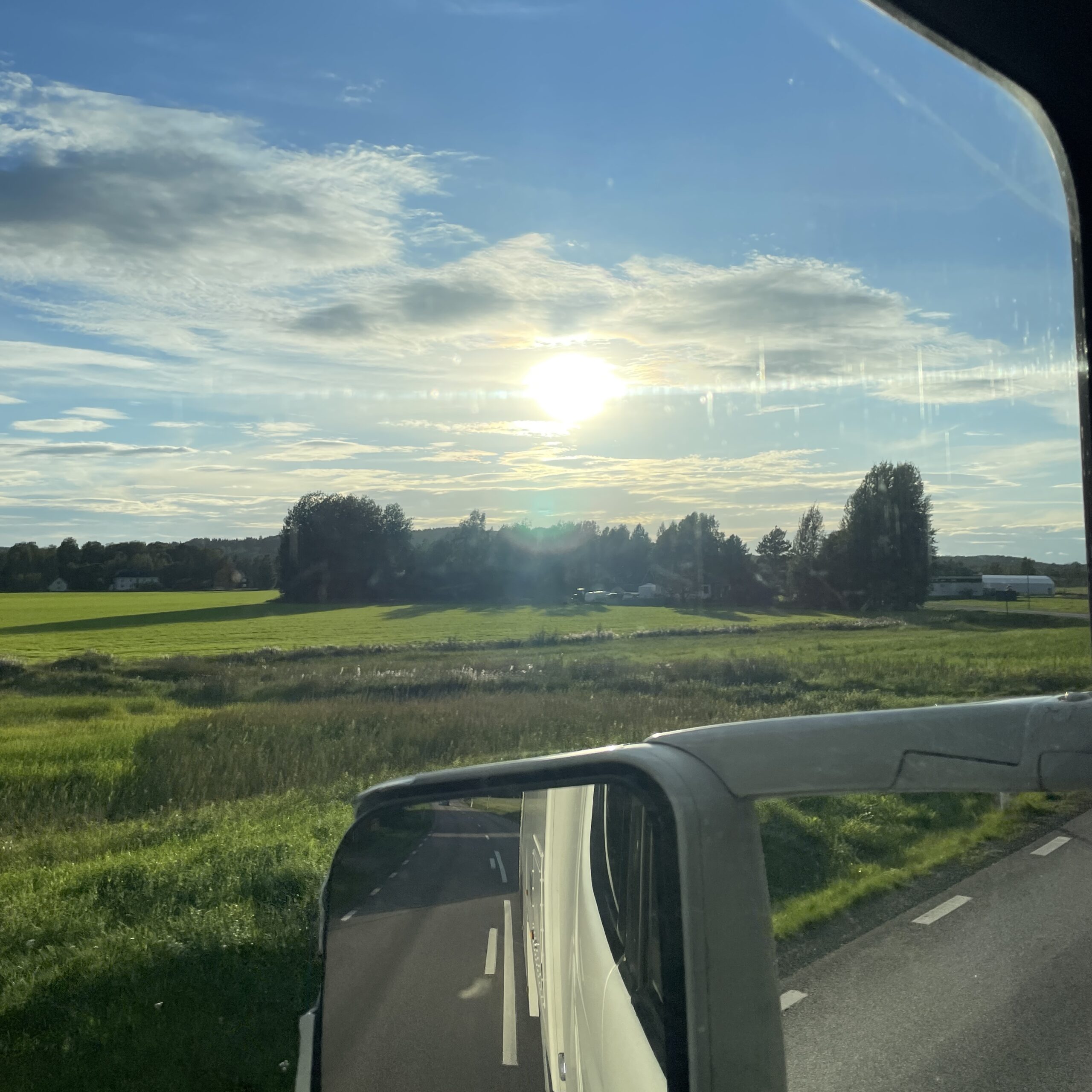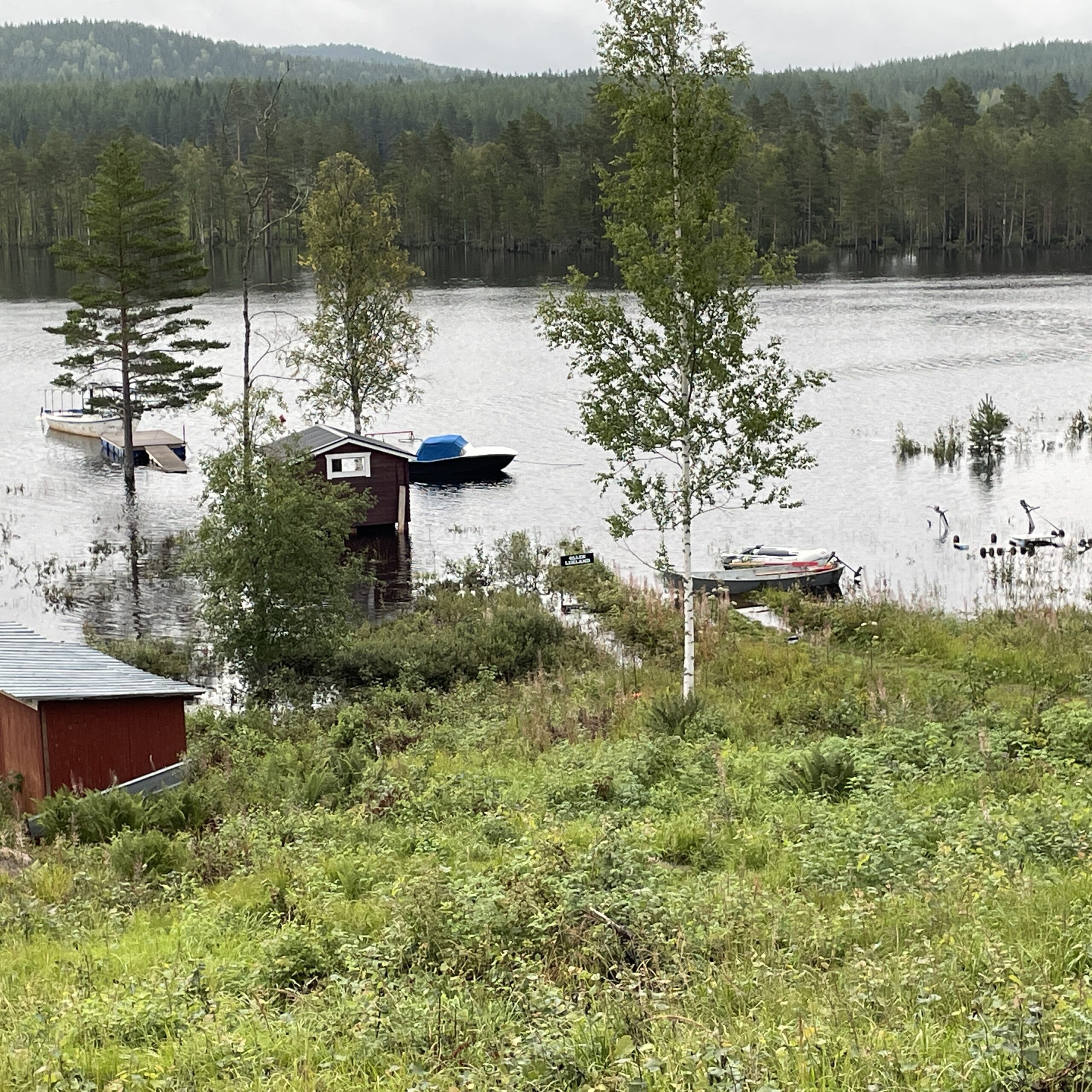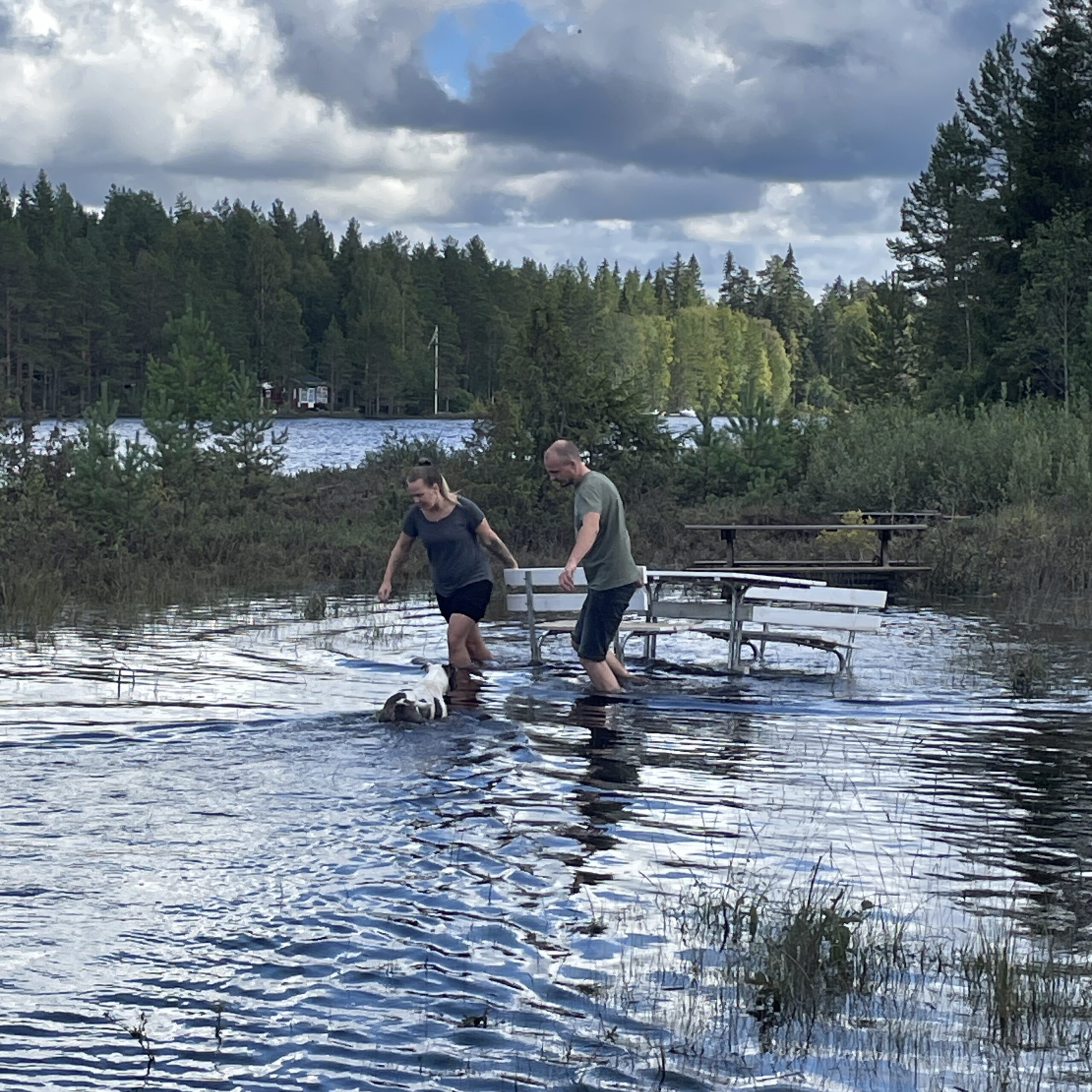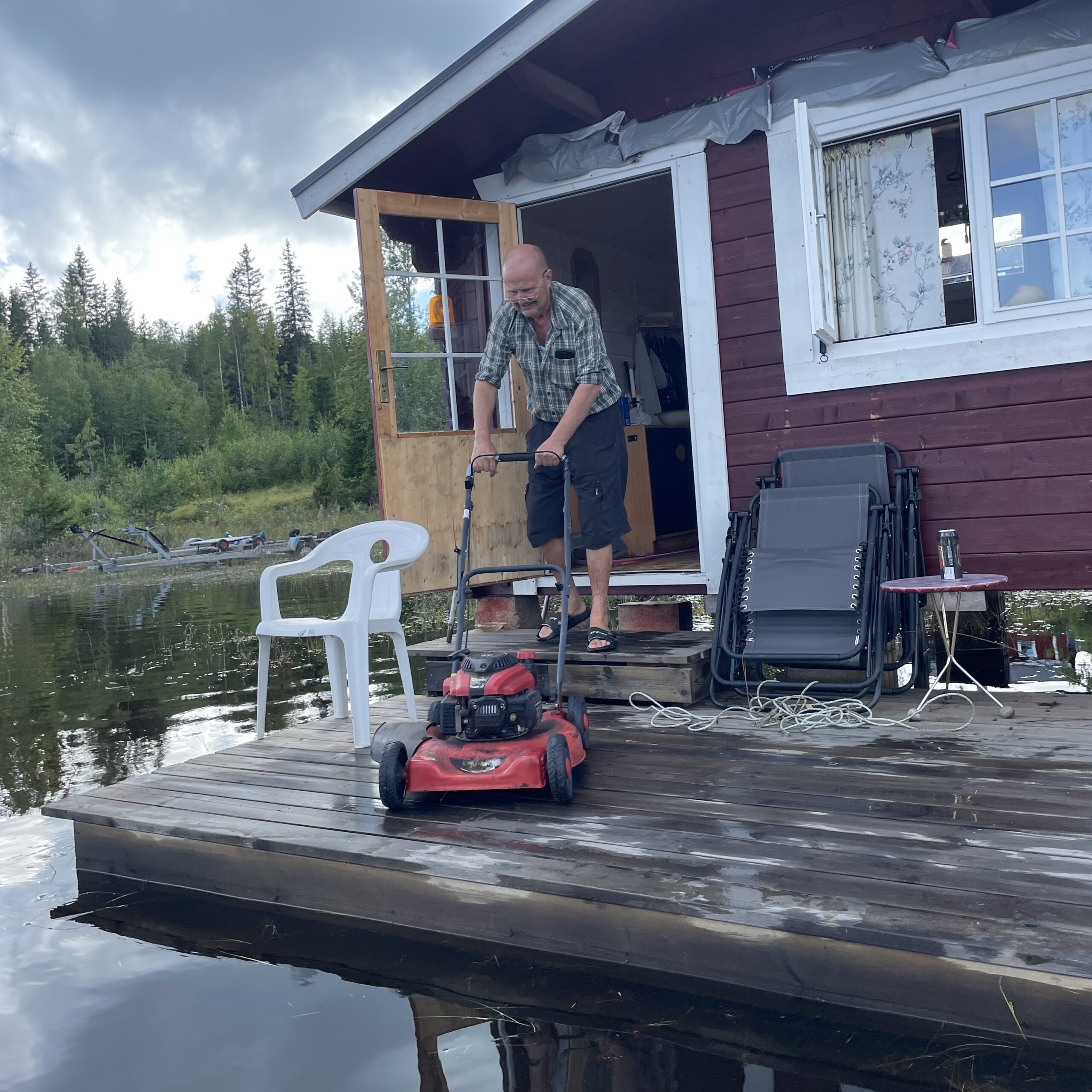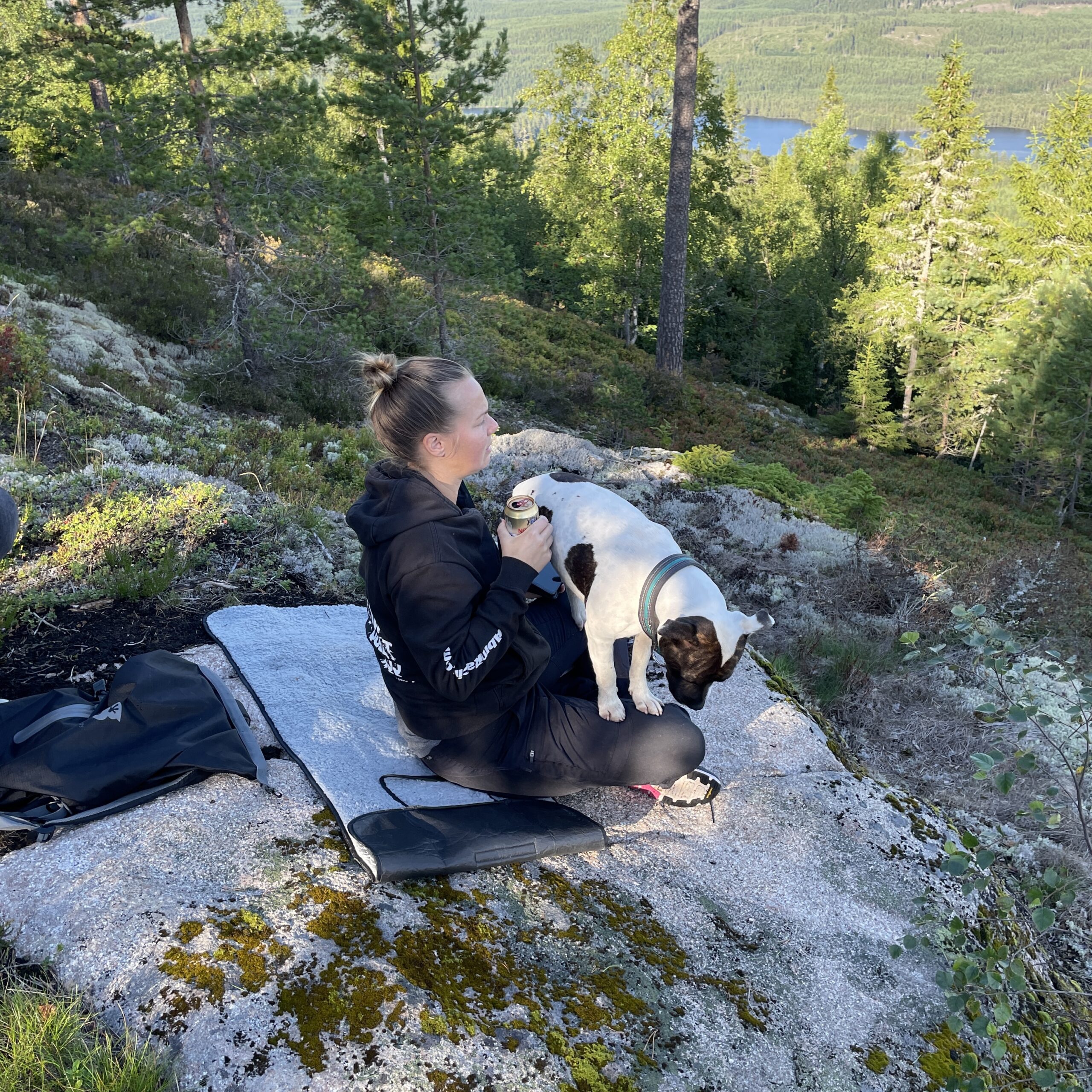 Then on Thursday it was time to start up the weekend and we took the long 10 minute trip from our friend Dan where we parked the rig during the week to the race track in Dala Järna, for the first time in about three weeks the weather was awesome, blue sky, warm and sunny and I really felt It's going to be fun to make some exhibition rounds in the Chevelle to end the 2023 season!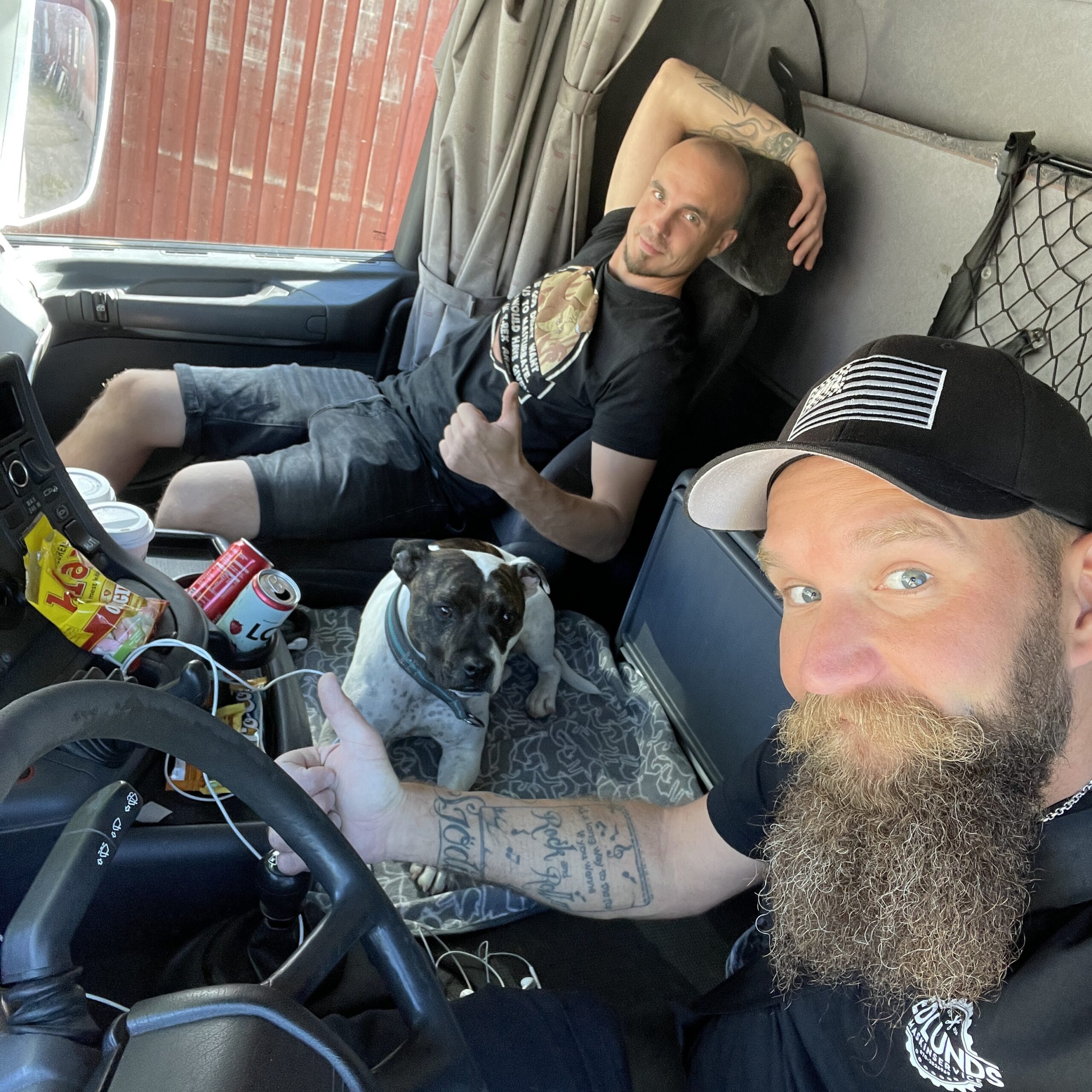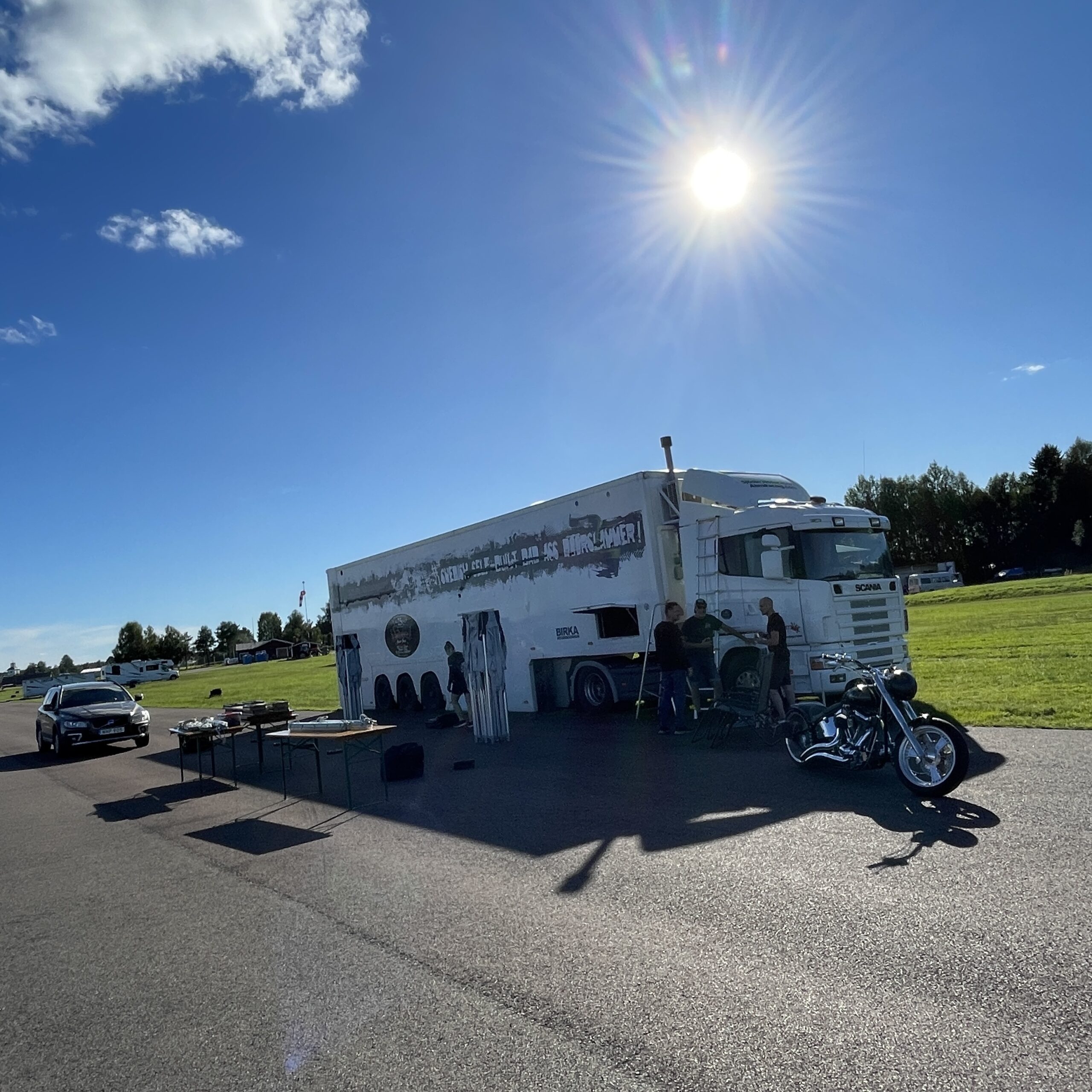 When we arrived to Dala-Järna Raceway Henrik Brink from Hudik Raceway was here and helped out with the track preparation! We got the trailer in position and started to build our pit area, I went out for a sunny and warm track walk and we got the Chevelle unloaded at a race track for the first time in a year!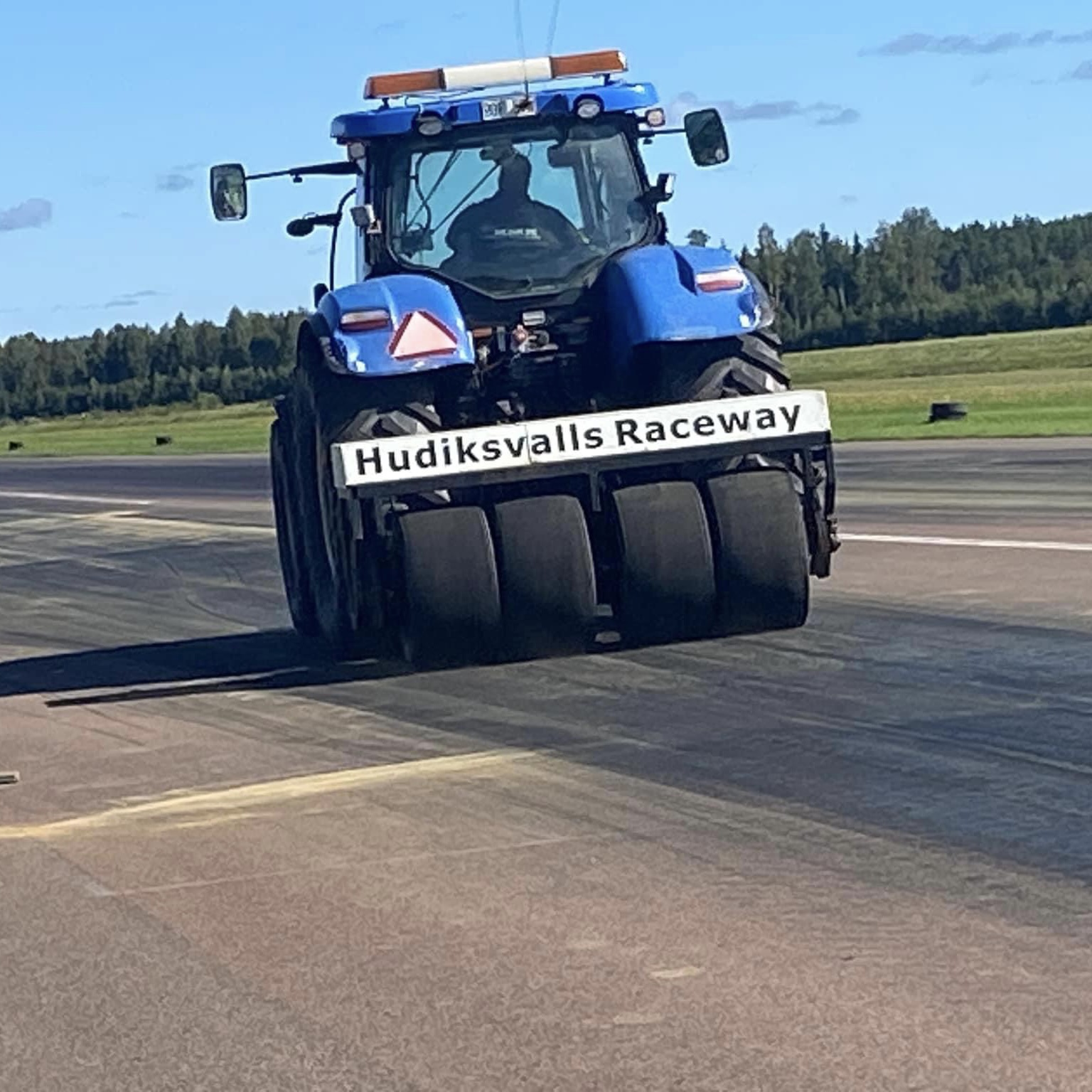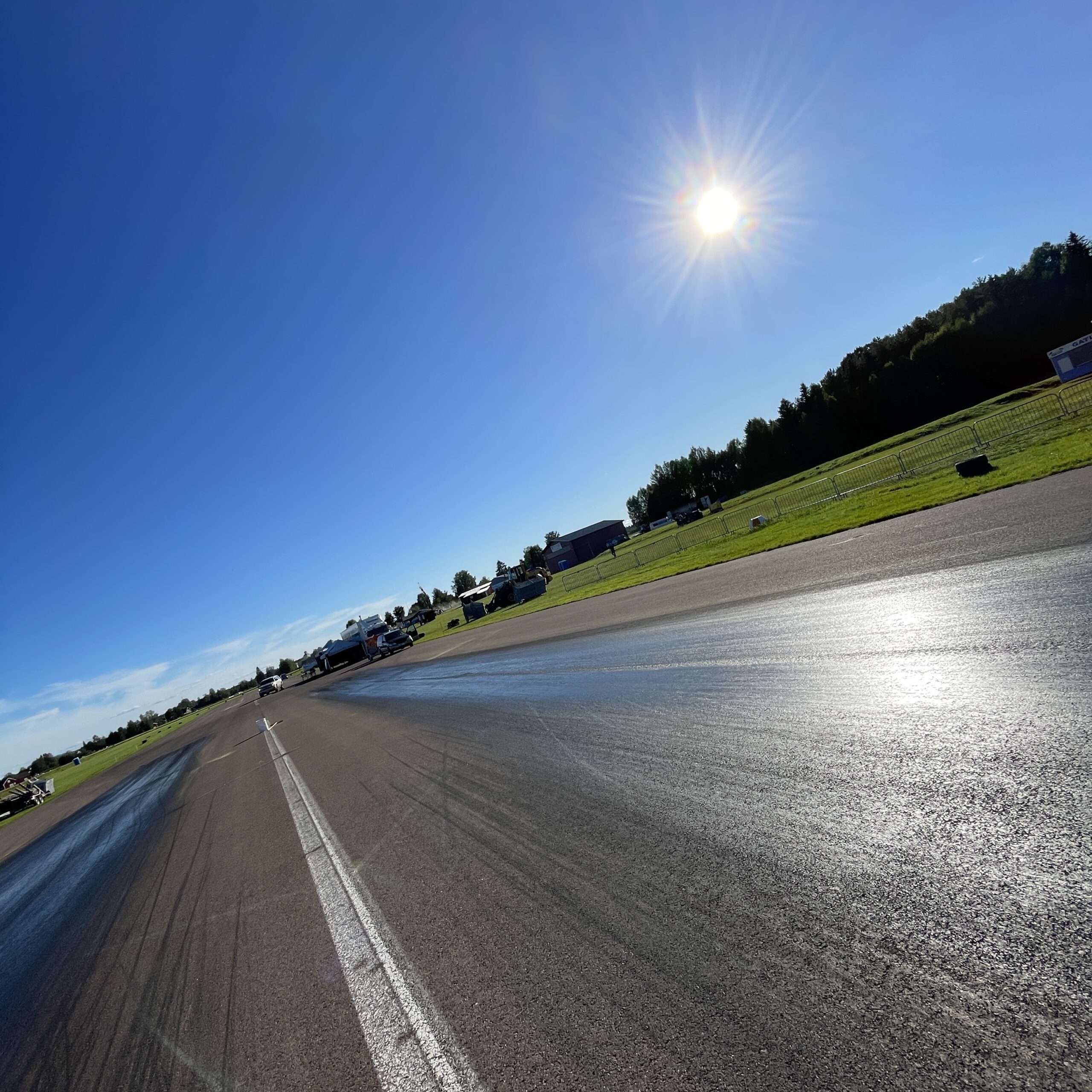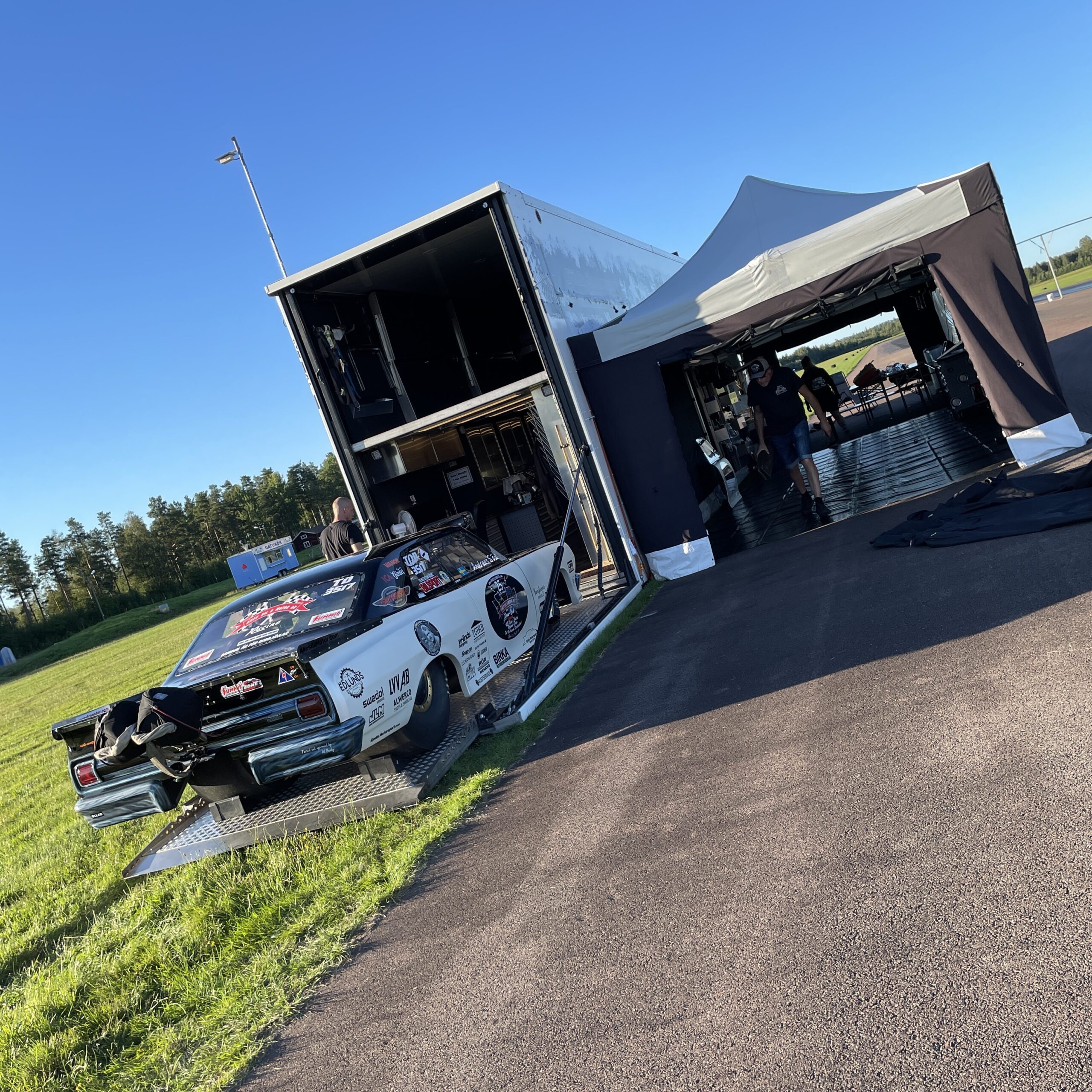 After that me, Sofi, Krille and Fredrik got some pizza dinner, pretty simple when you got a restaurant around the corner compared to other tracks, the parts of the team that was missing was planned to arrive on Friday!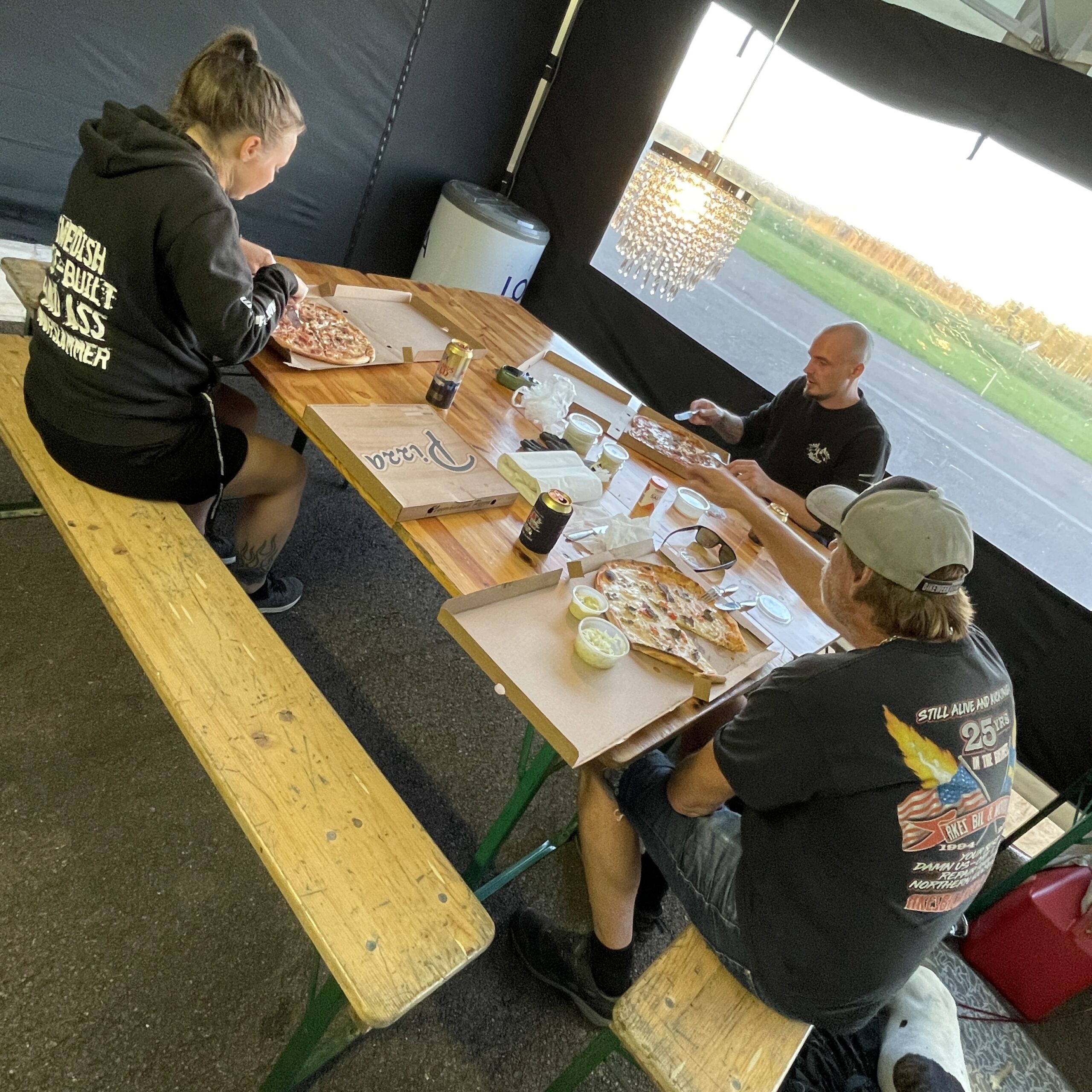 Then it was time to just enjoy the warm evening and have a good time before the work on the Chevelle will start on Friday, Friday was just a day to put the car back together again because the racing did start first on Saturday.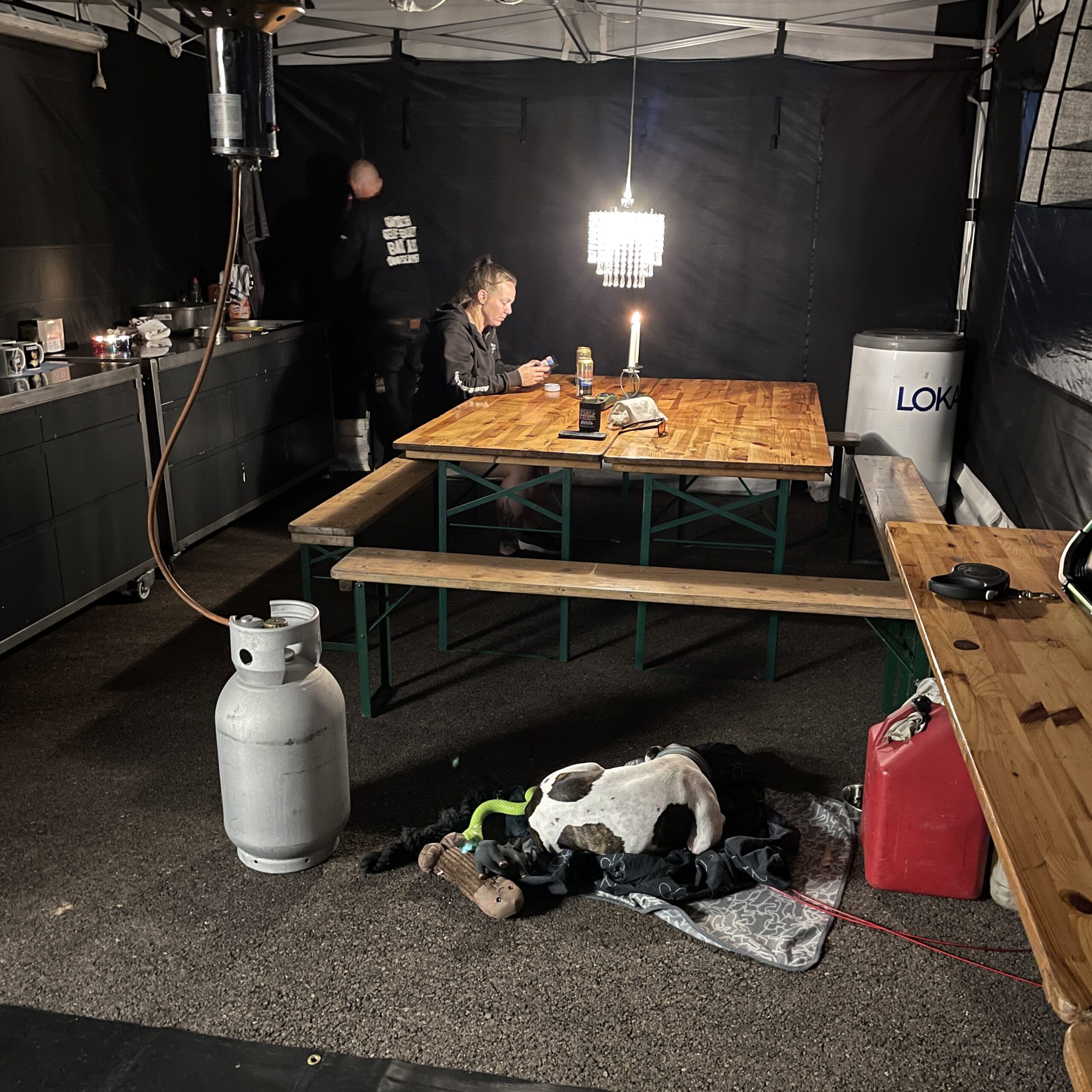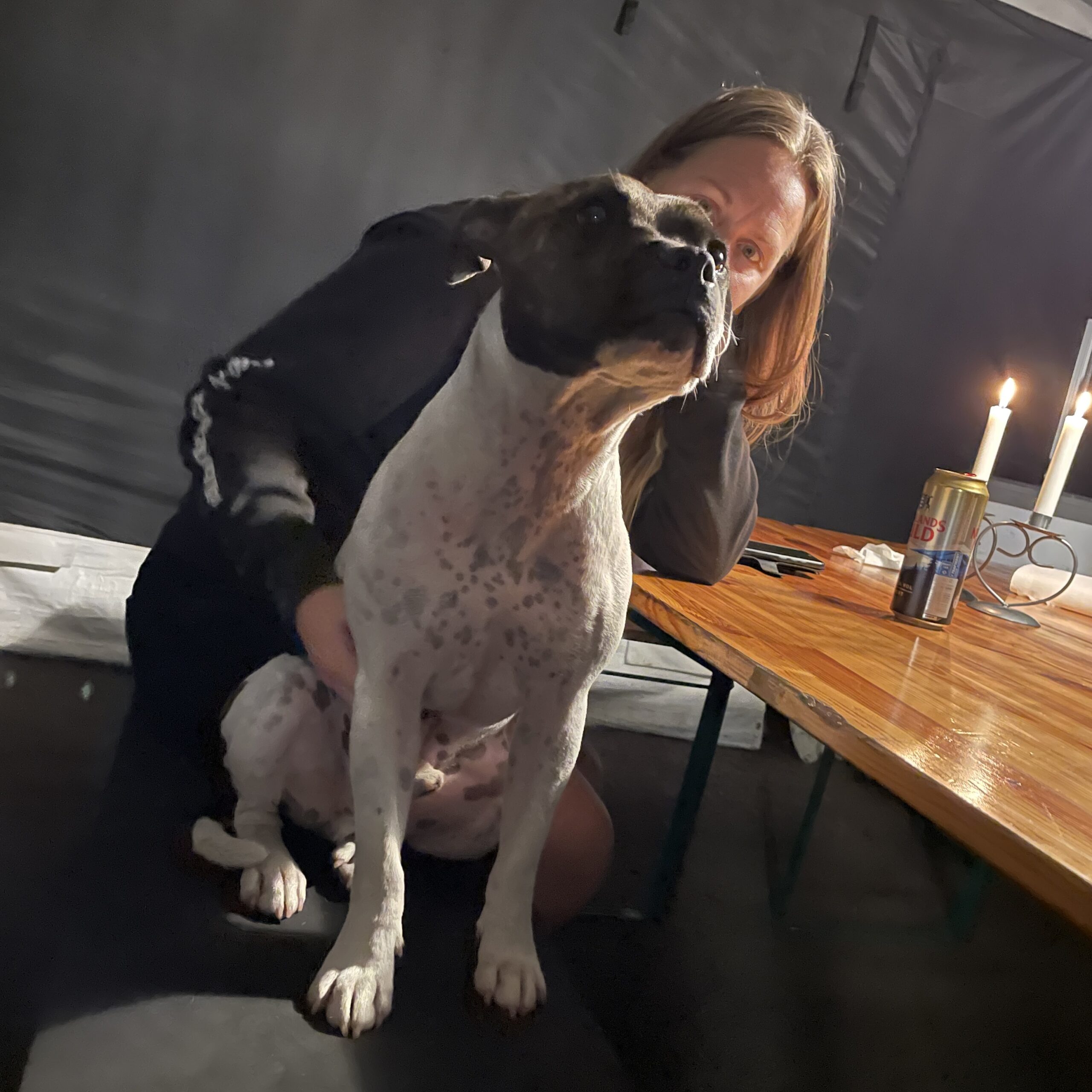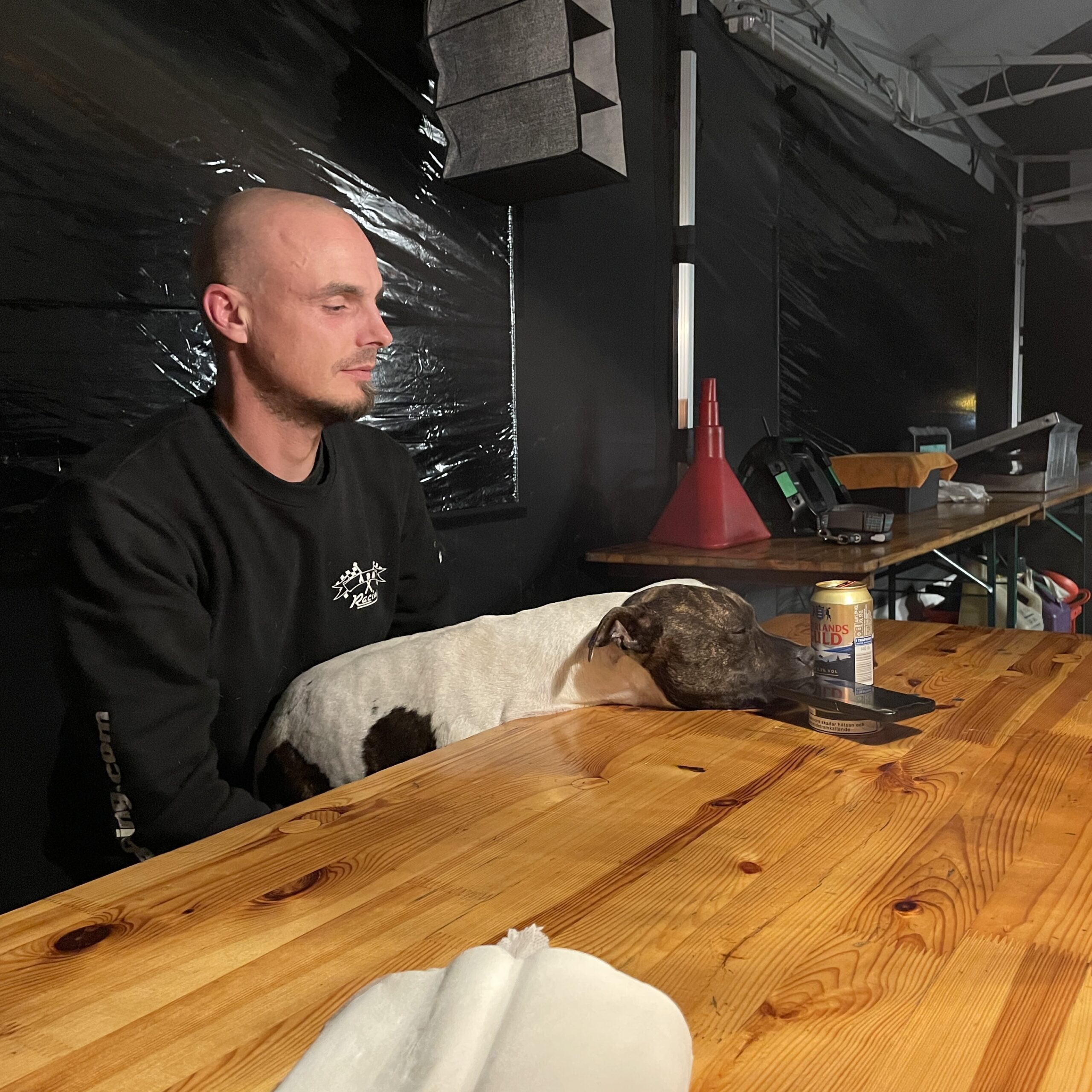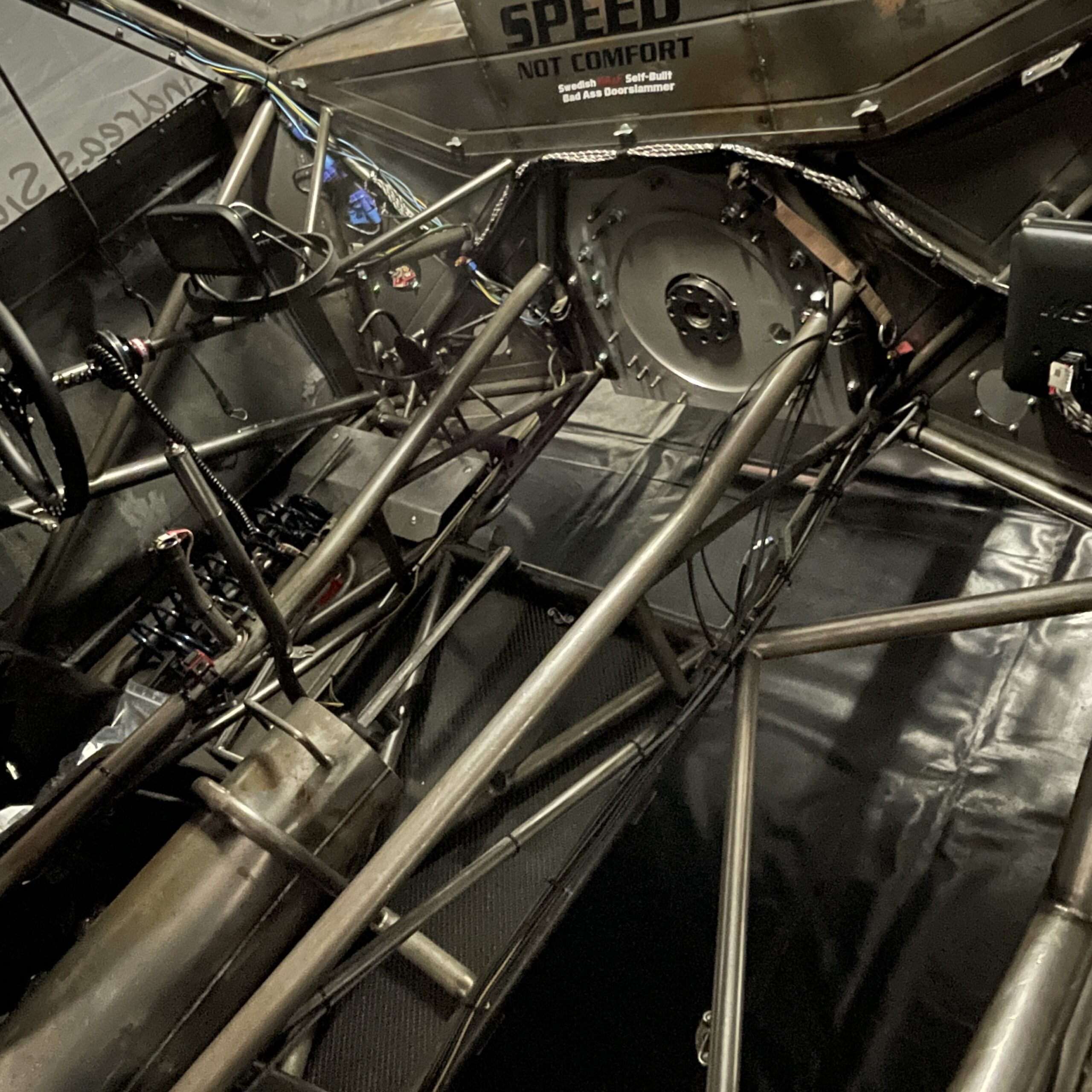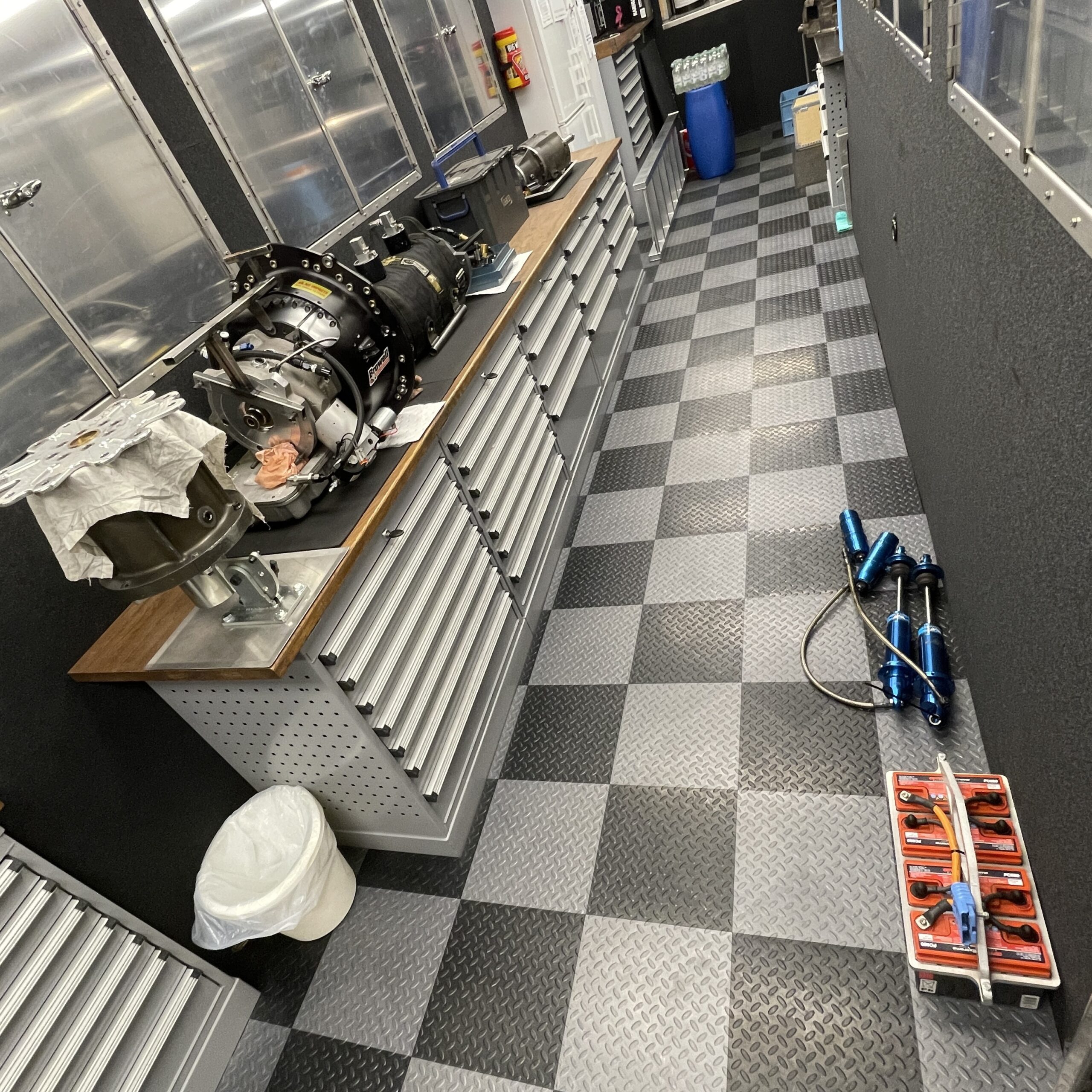 Friday at Dala-Järna Raceway was a special day because Krille in our team did turn 40 years young that day, we did celebrate with some Happy Birthday music and breakfast, and what a crazy feeling it was still really warm and sunny outside! Which felt kind of strange after 2 weeks of rain!…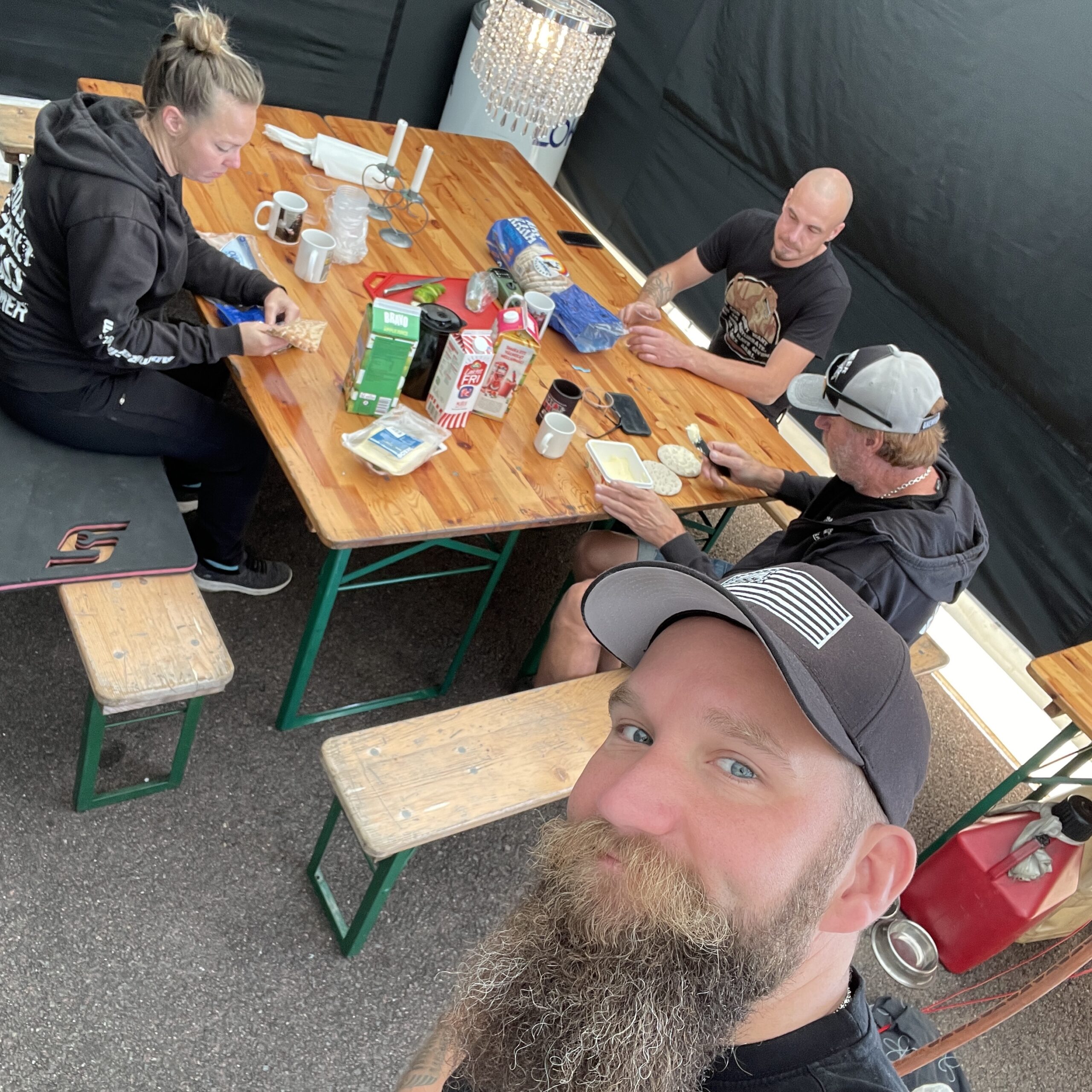 Krilles dog Eddie did have the best time of his life at the track in the sun!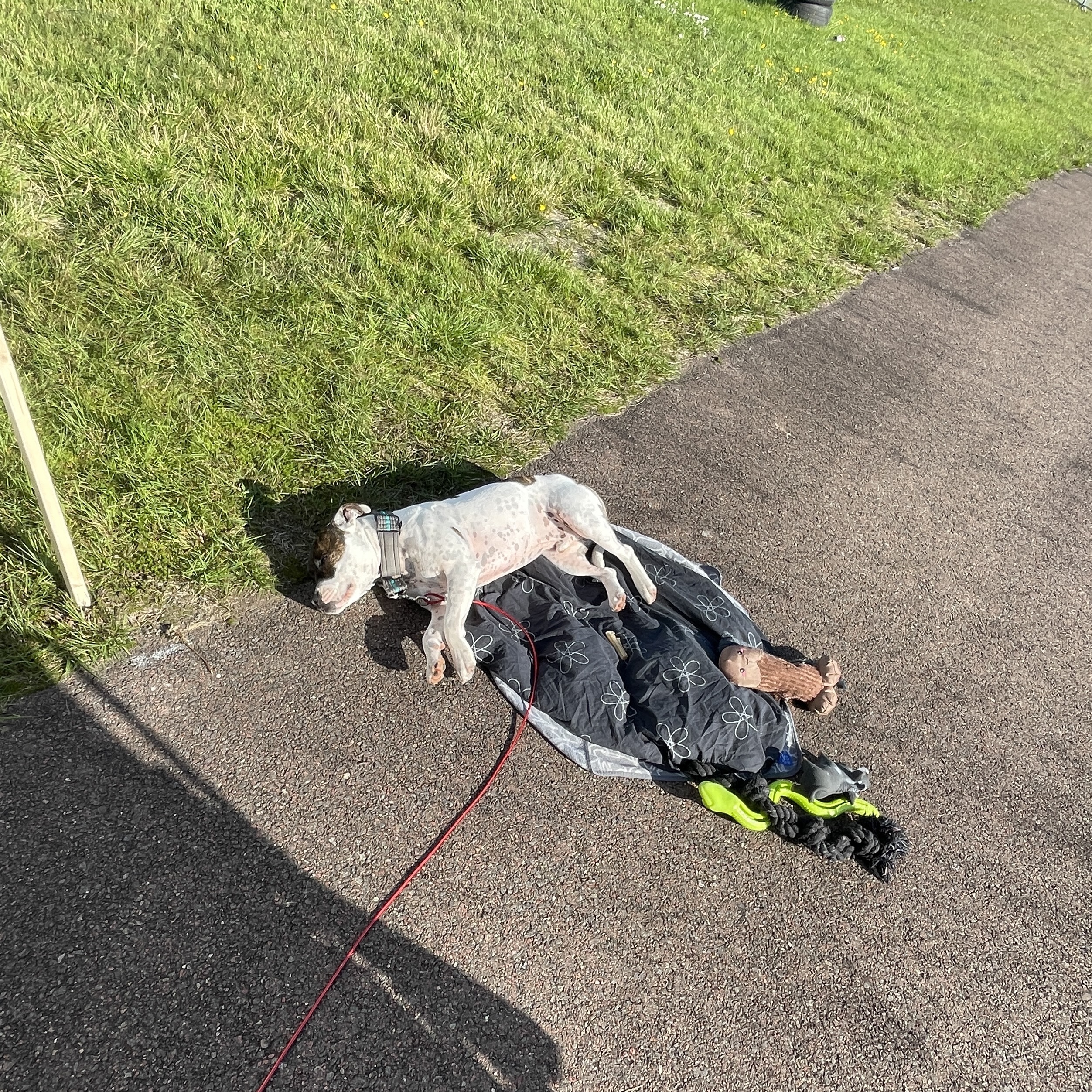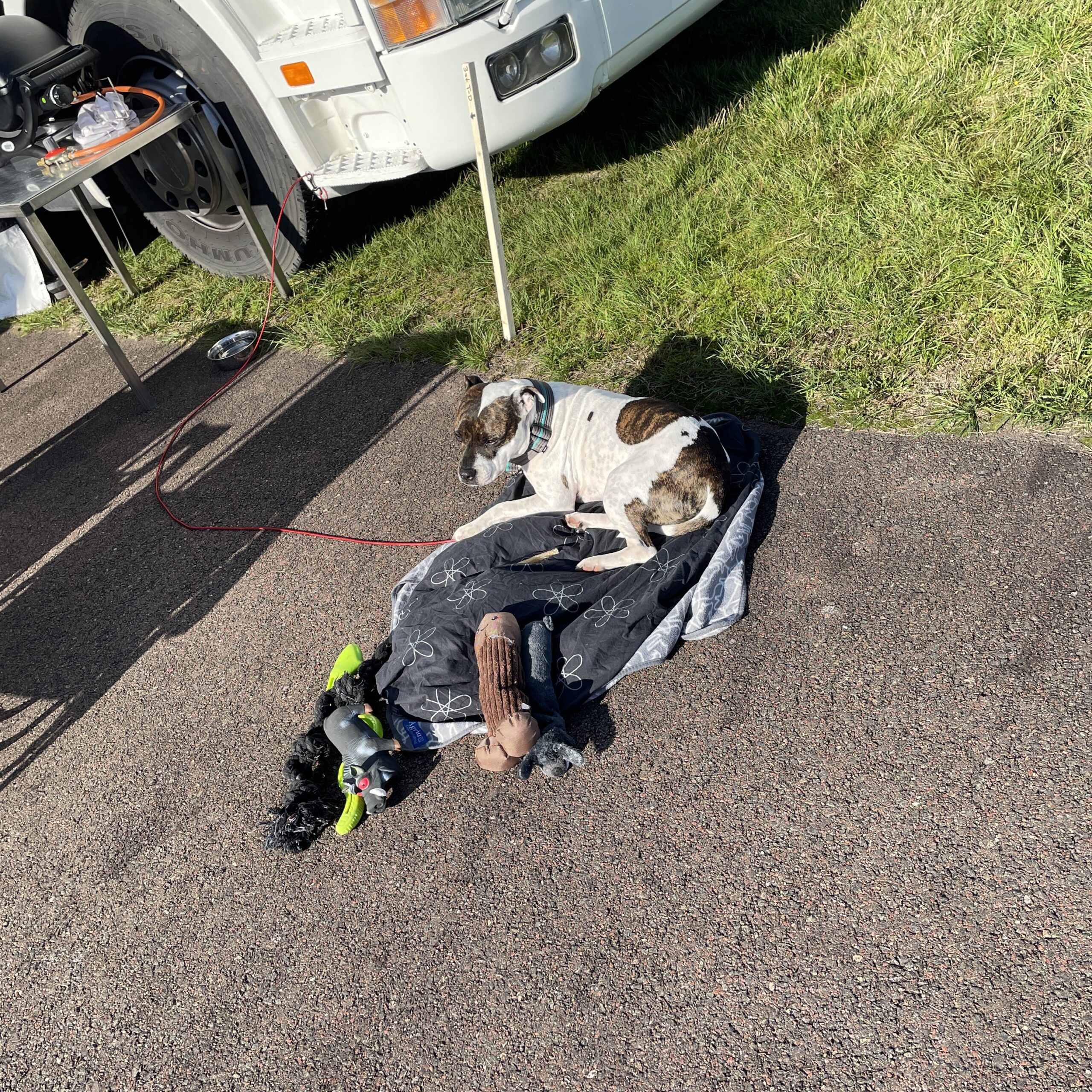 After breakfast it was time to start put the Chevelle together and make it ready for the exhibition rounds that started on Saturday, I decided that it was a great time to put in a brake pedal in the Chevelle at the track that I should have done for many years now, kind of typical me… But we did have time for it!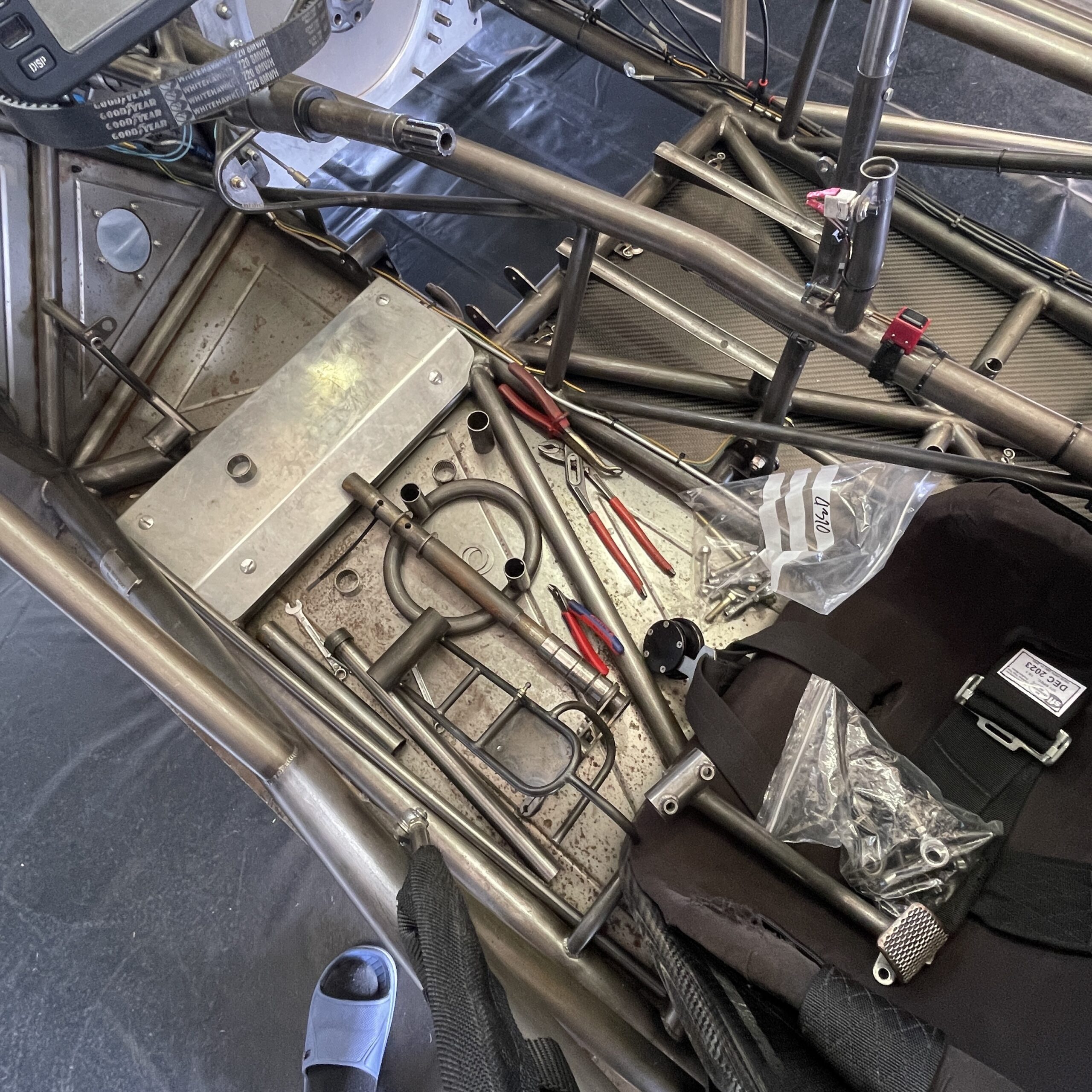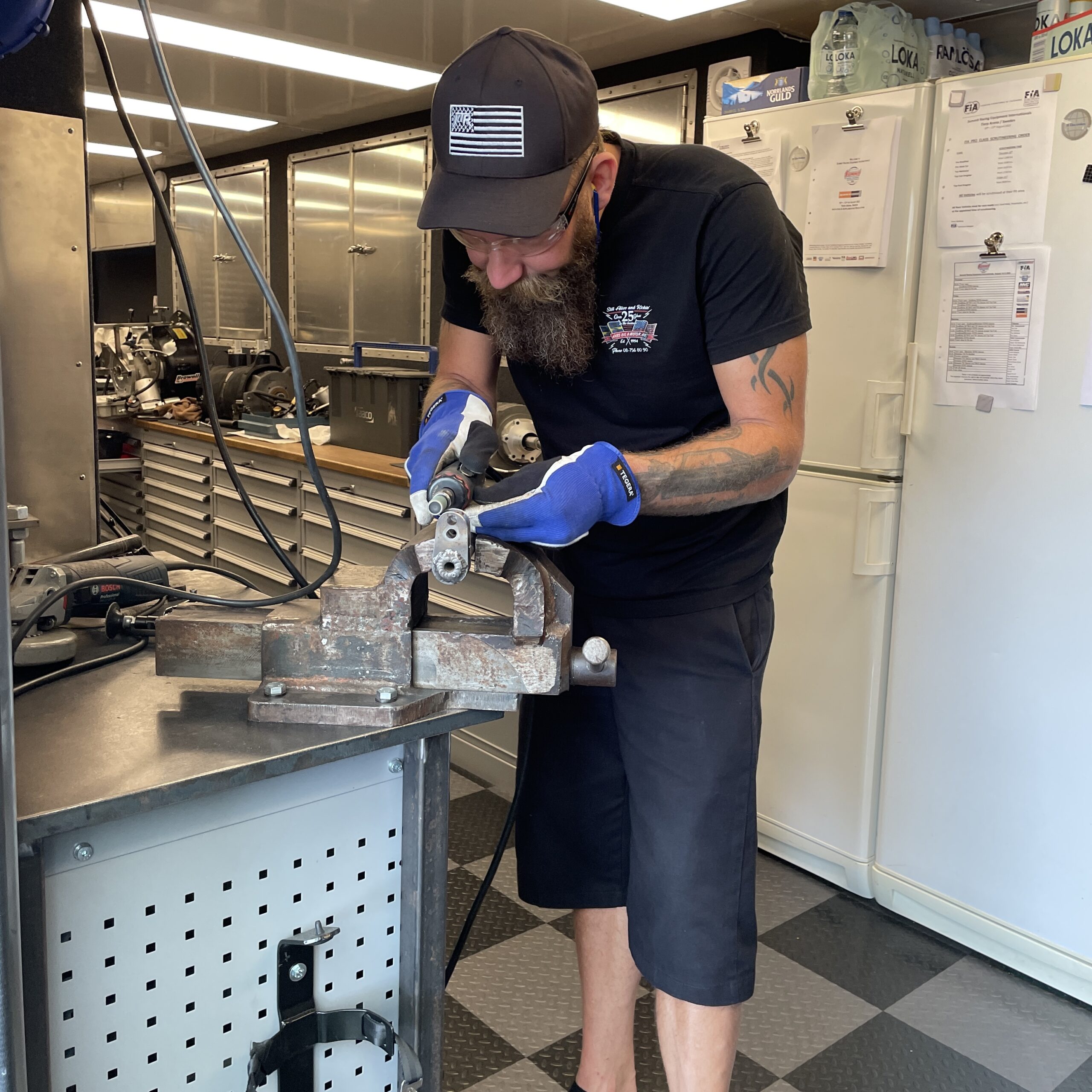 Then we cleaned up and inspected the chassis, got the shocks and Racepak stuff back in the car, and before it was time for the converter, converter drive and transmission to go back in the car I got a chance just before some rain on Friday evening to go out and check the track after they been working on it all day, I could see that it will be pretty tricky but it did look good, I did not have any expectations at all on the track but when we went out for the track walk I realized that this track that they haven't made a pass on for one year is good enough if I just power down the Chevelle.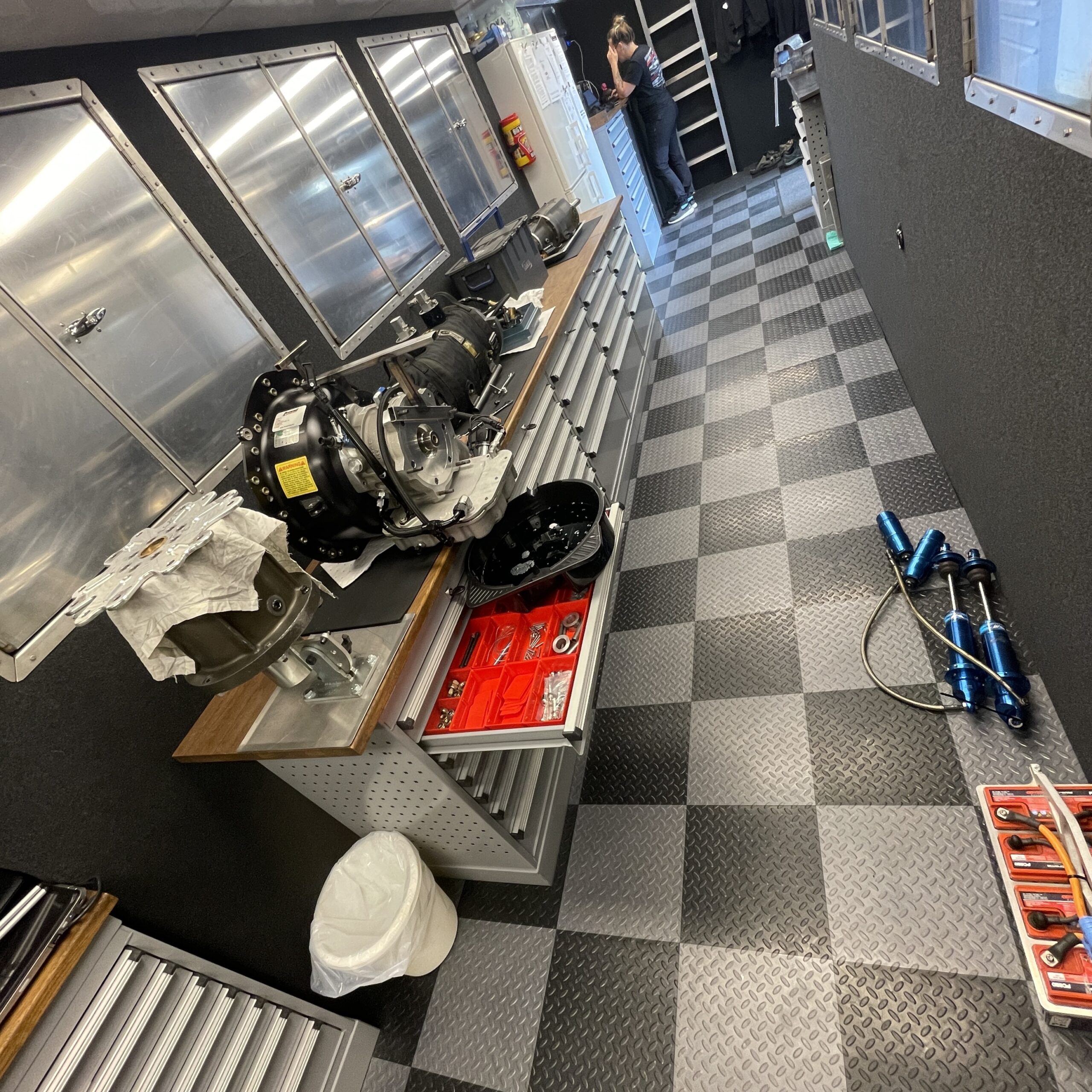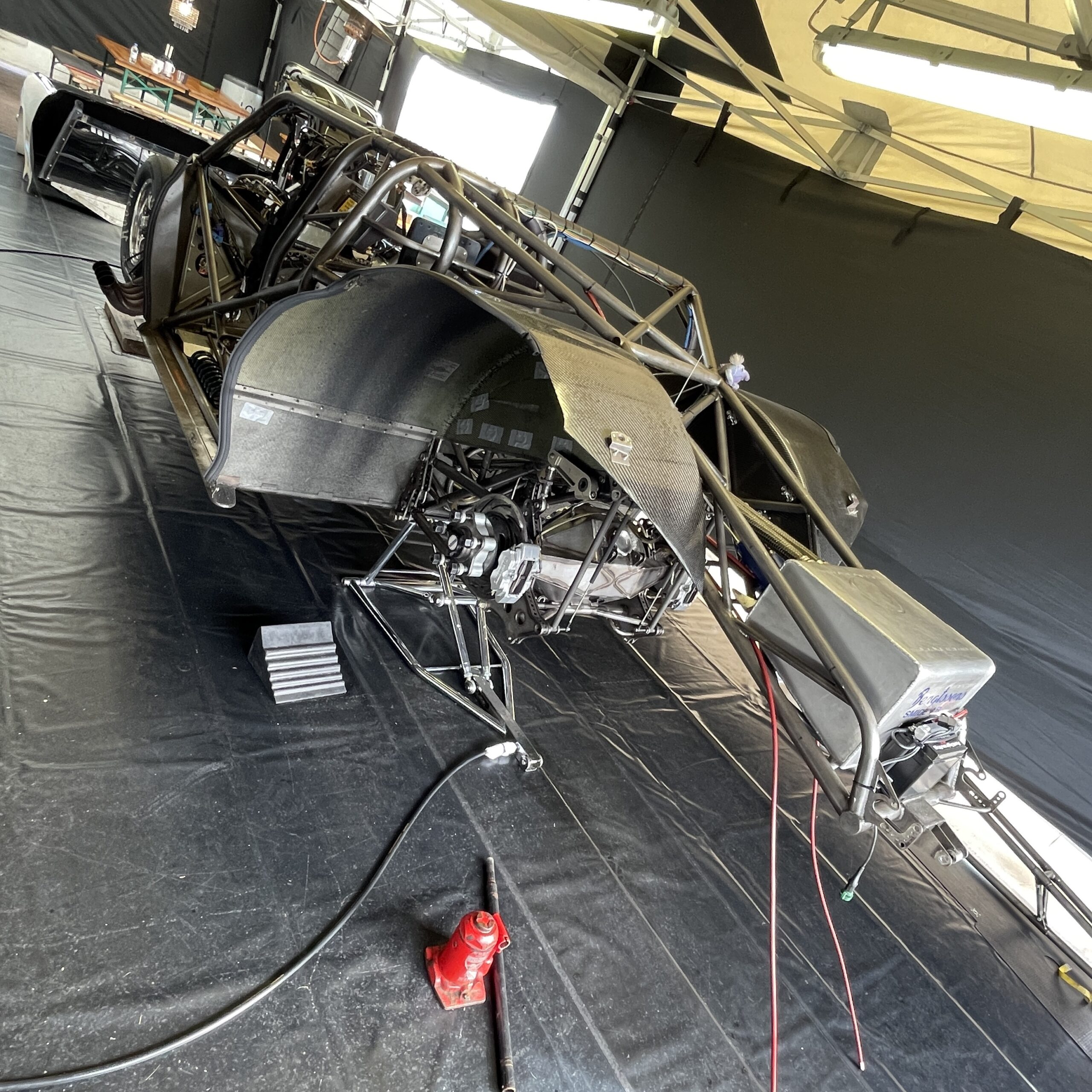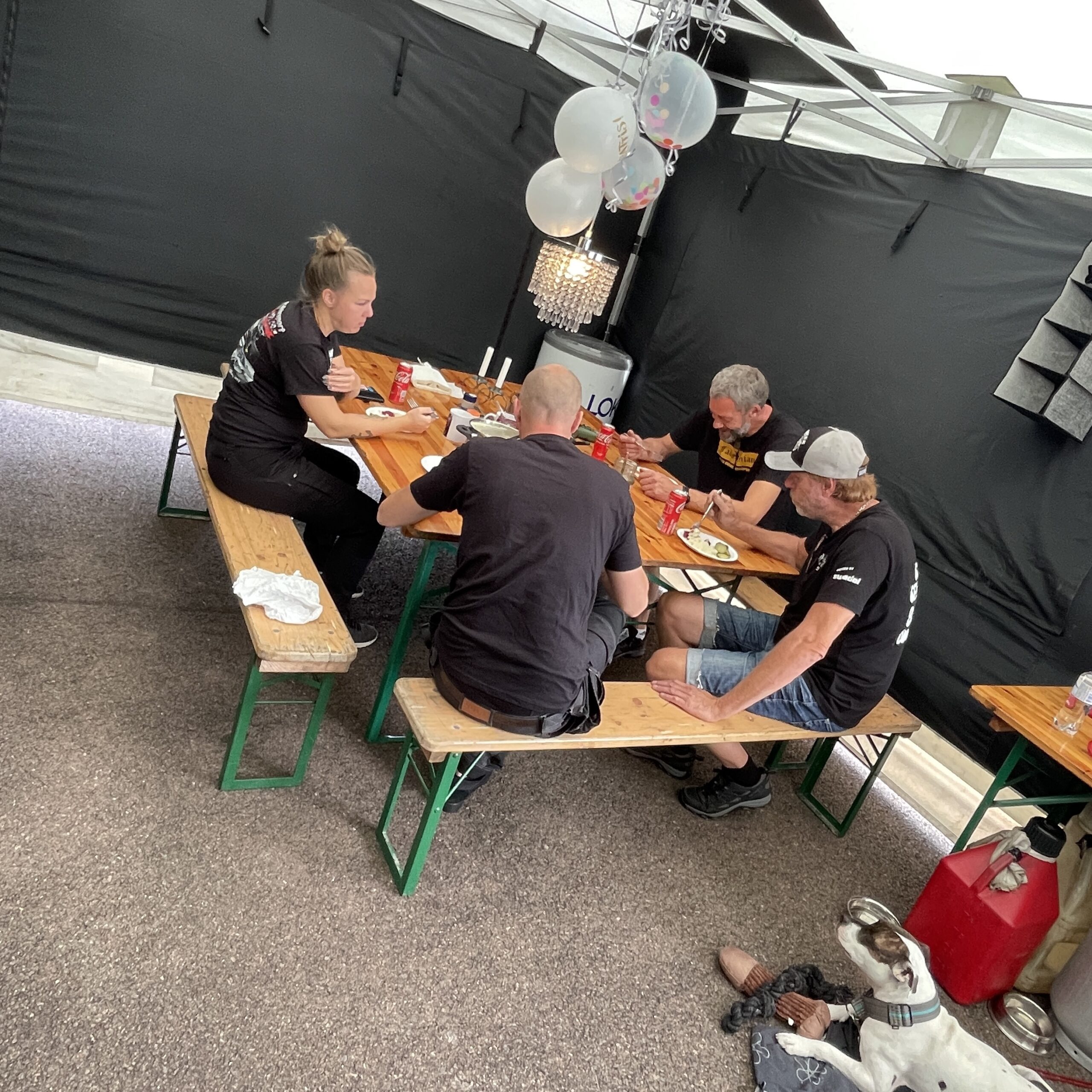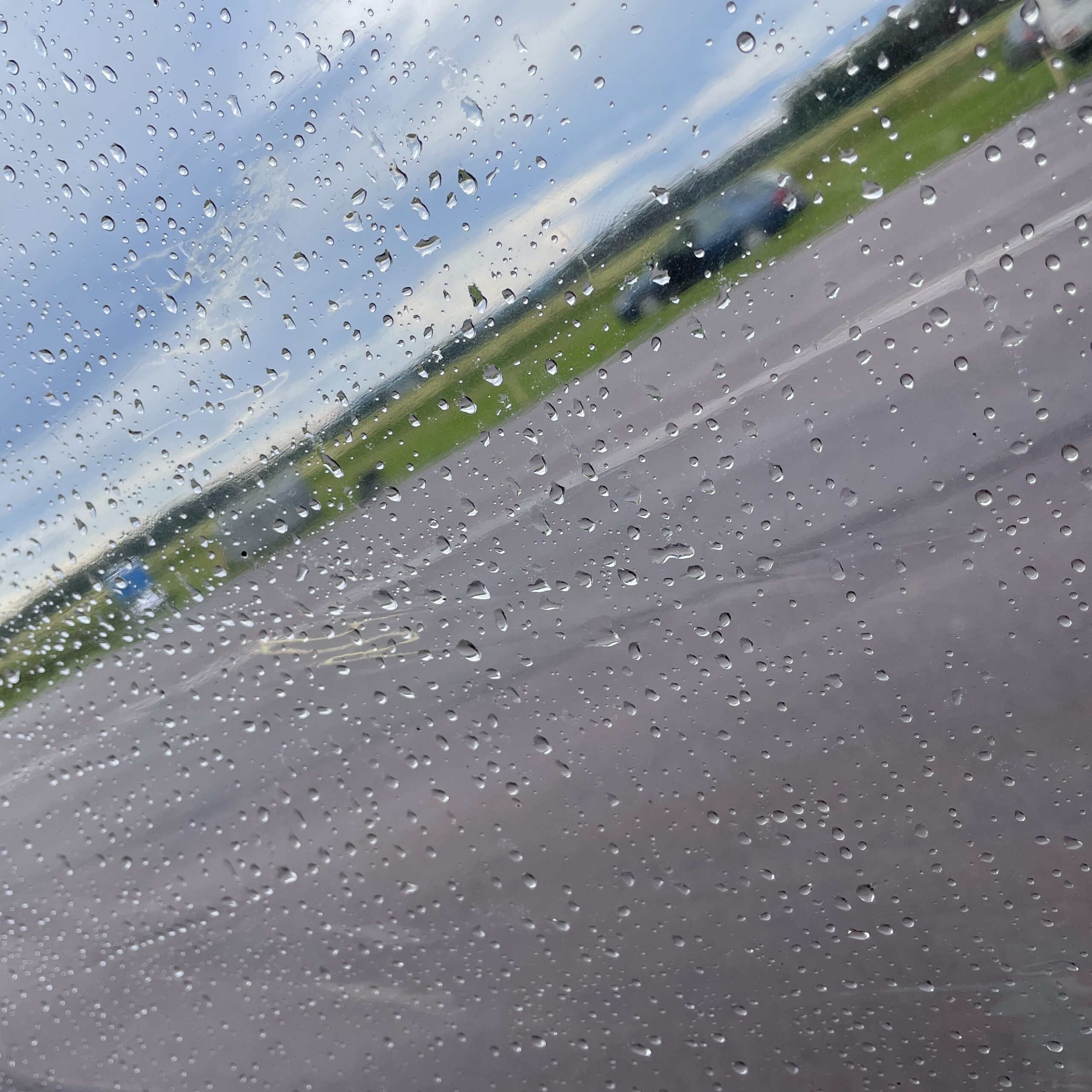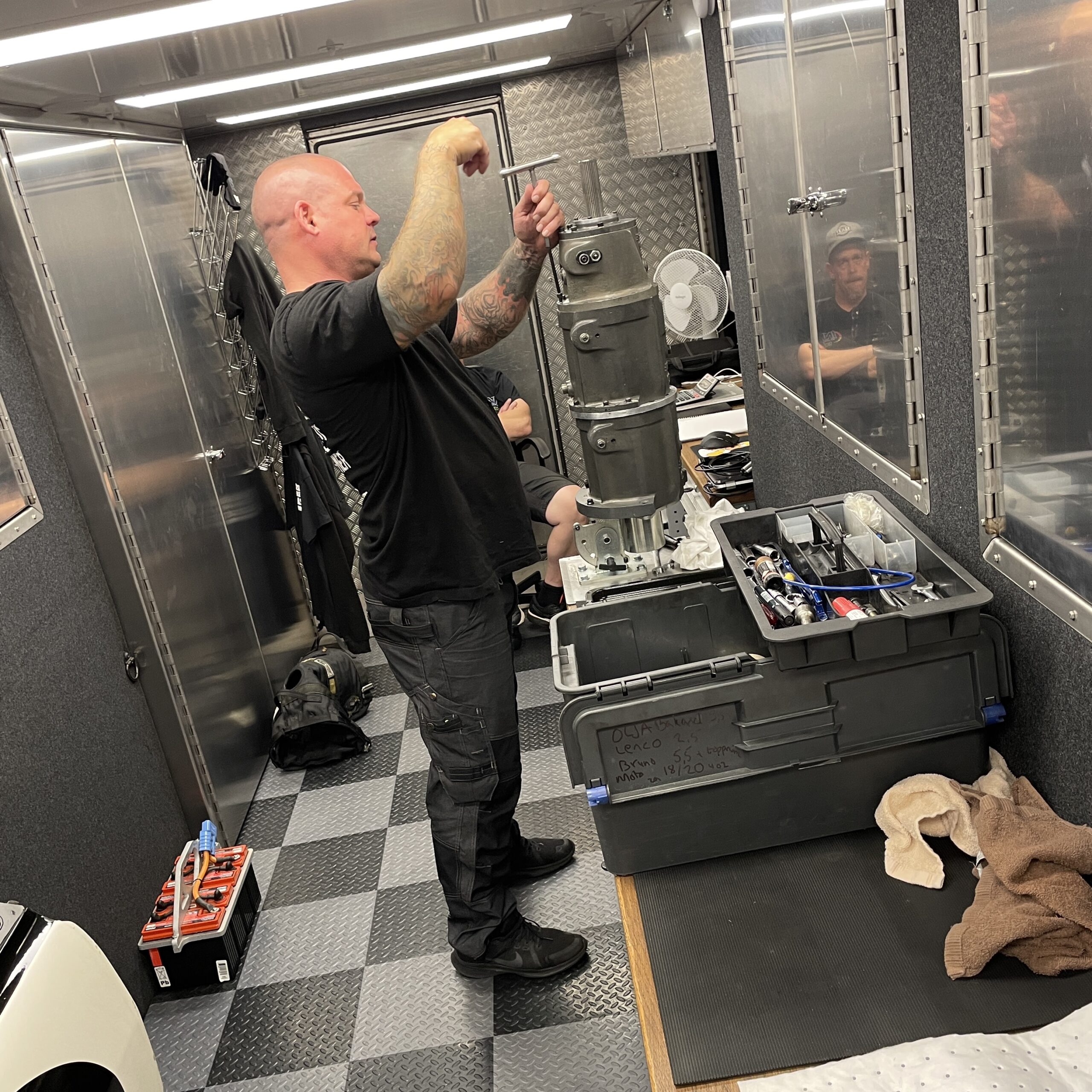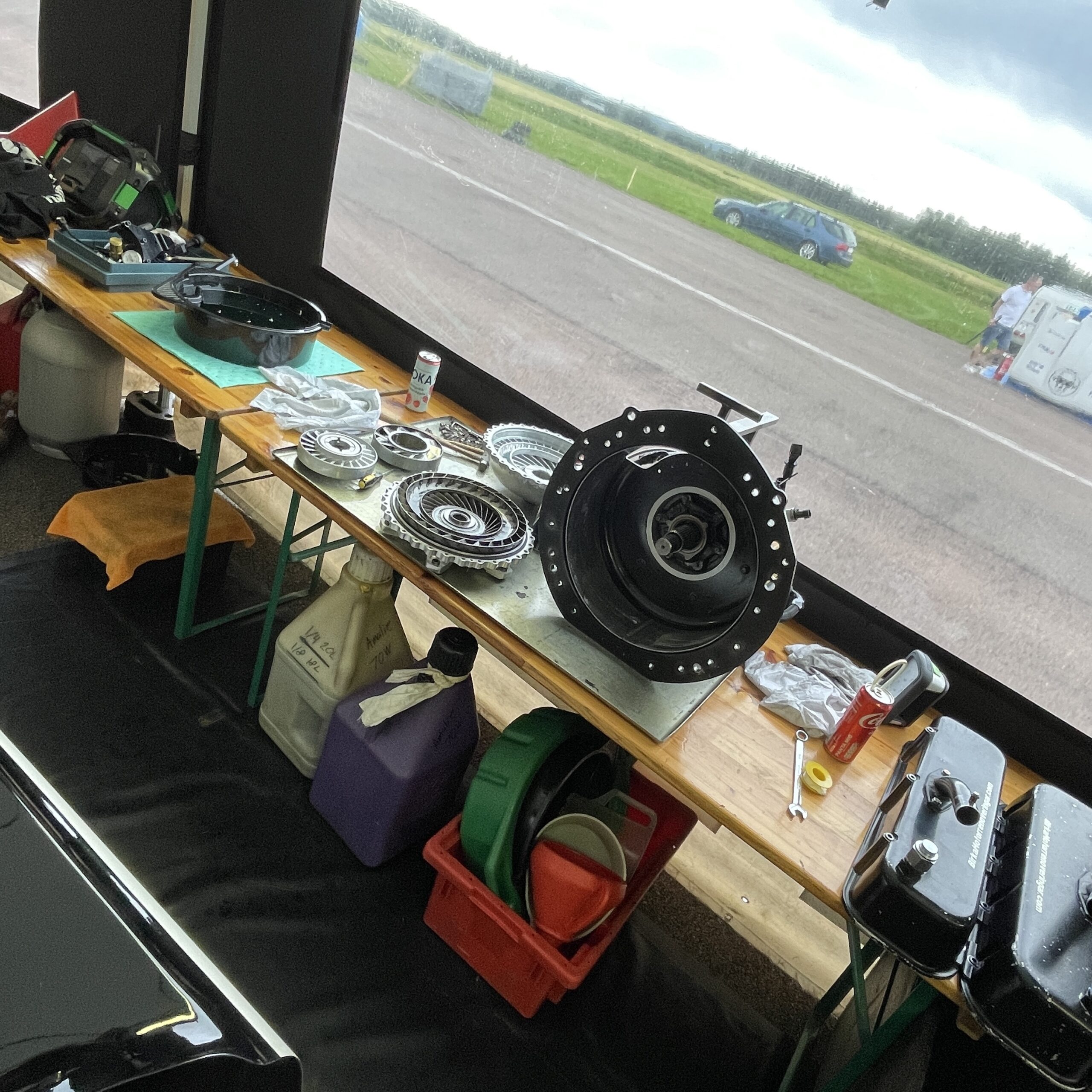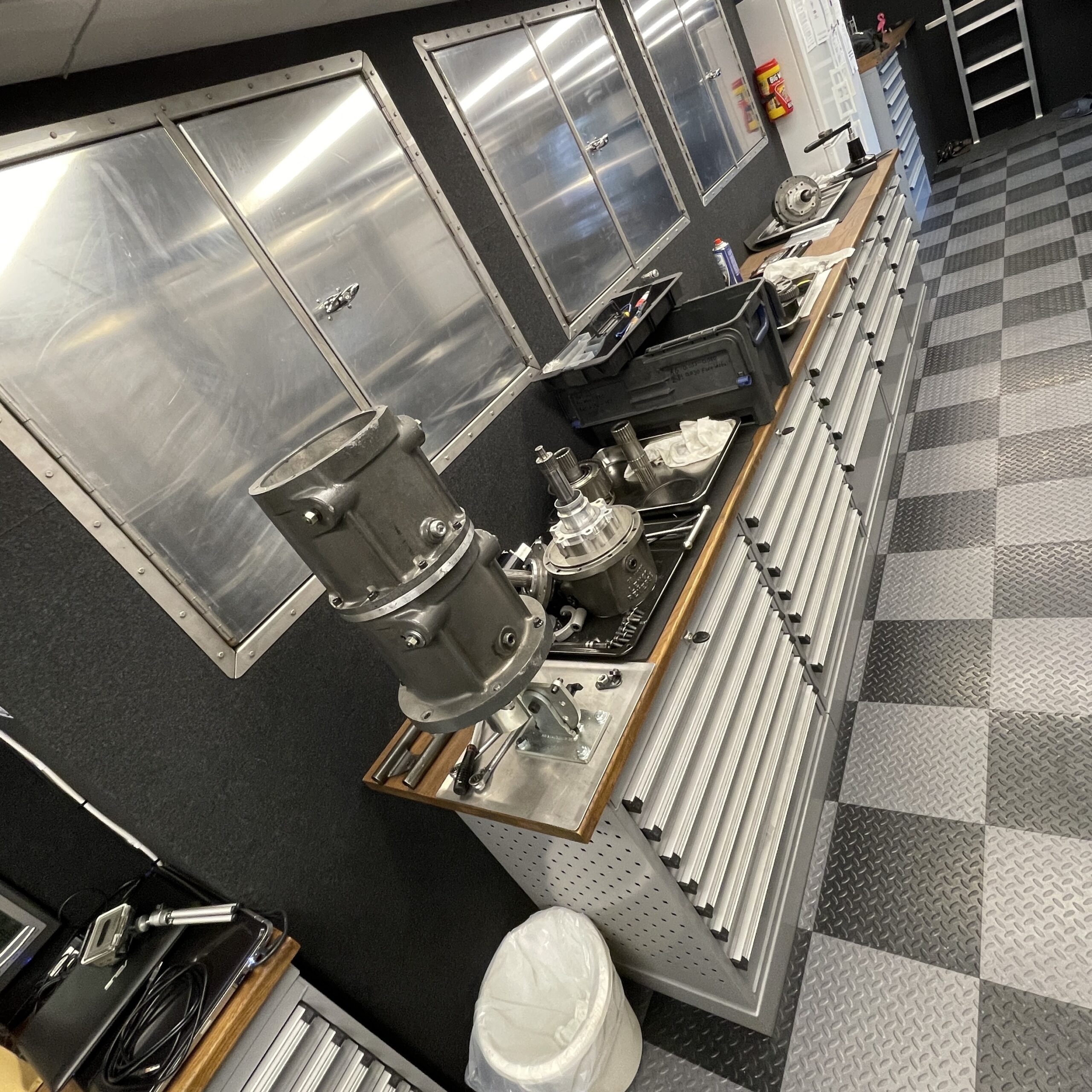 And I was there just for fun to do some burn outs at my home track so we did some converter and transmission changes that I think will make the Chevelle go down the track at least, no record times at all and I did look forward to have some fun on Saturday!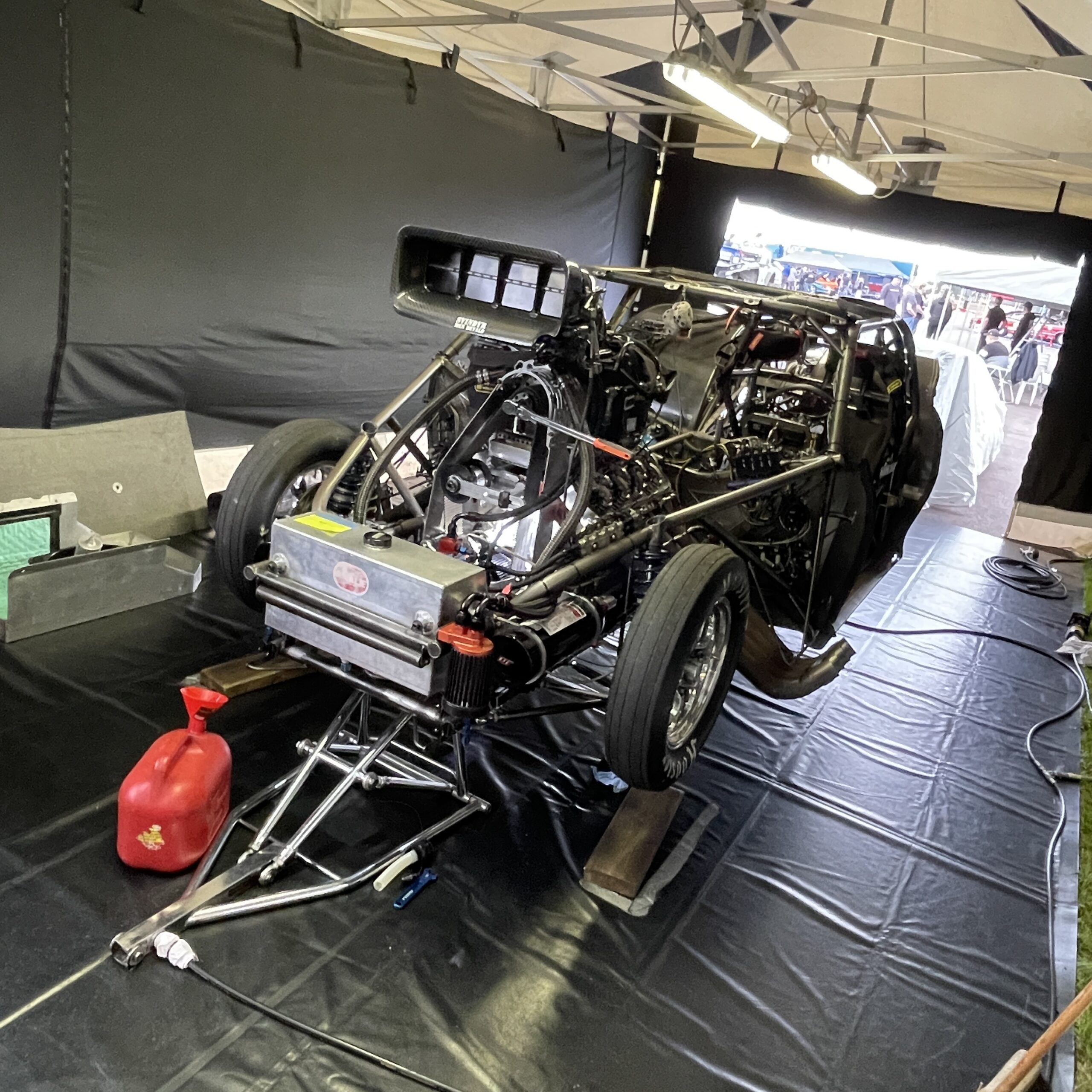 And when the Chevelle was all done and ready to warm up we did have some Taco Friday dinner, of course with groceries from our awesome partner ICA Gärdet! And after that we did have some birthday cake to celebrate Krille for real when the whole team had arrived!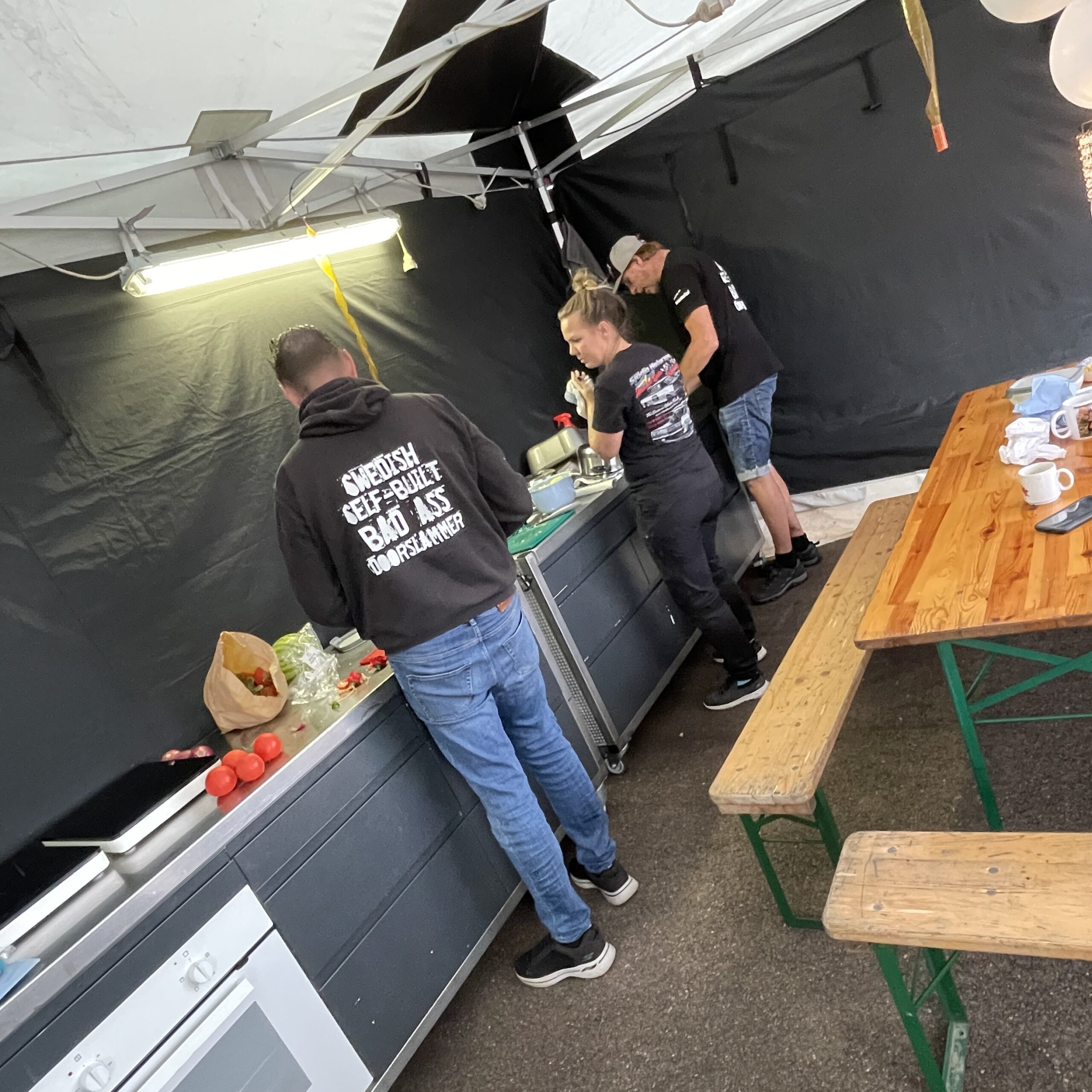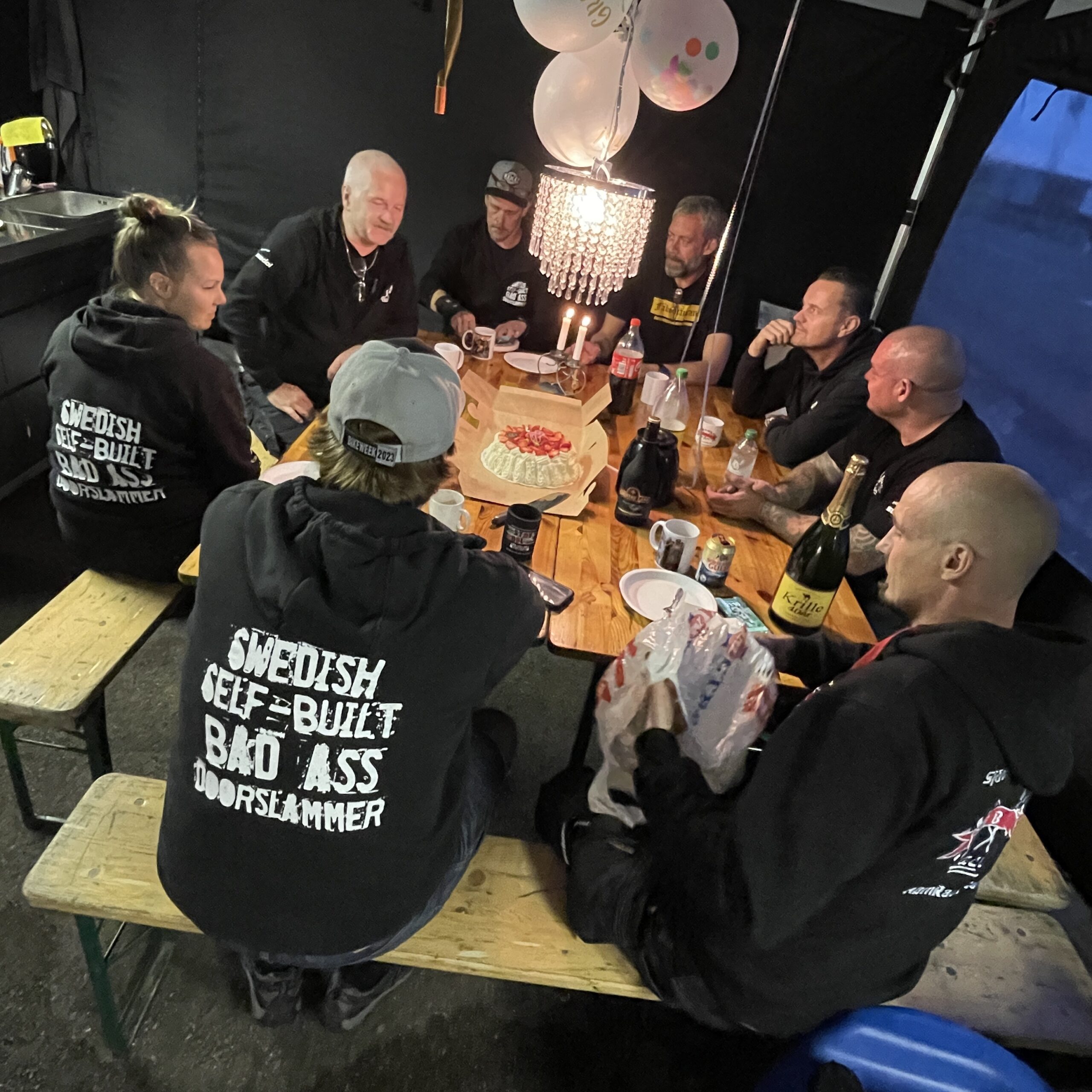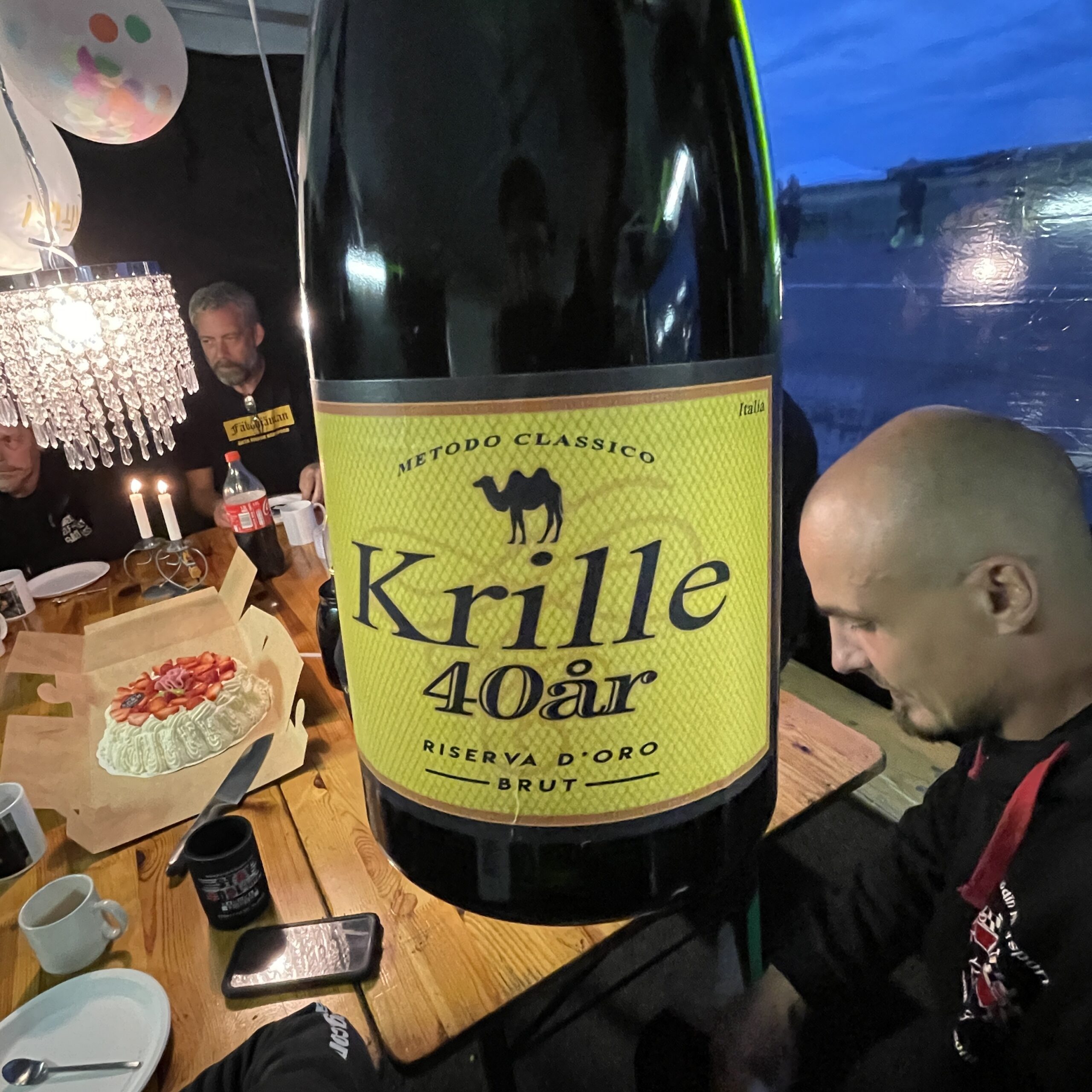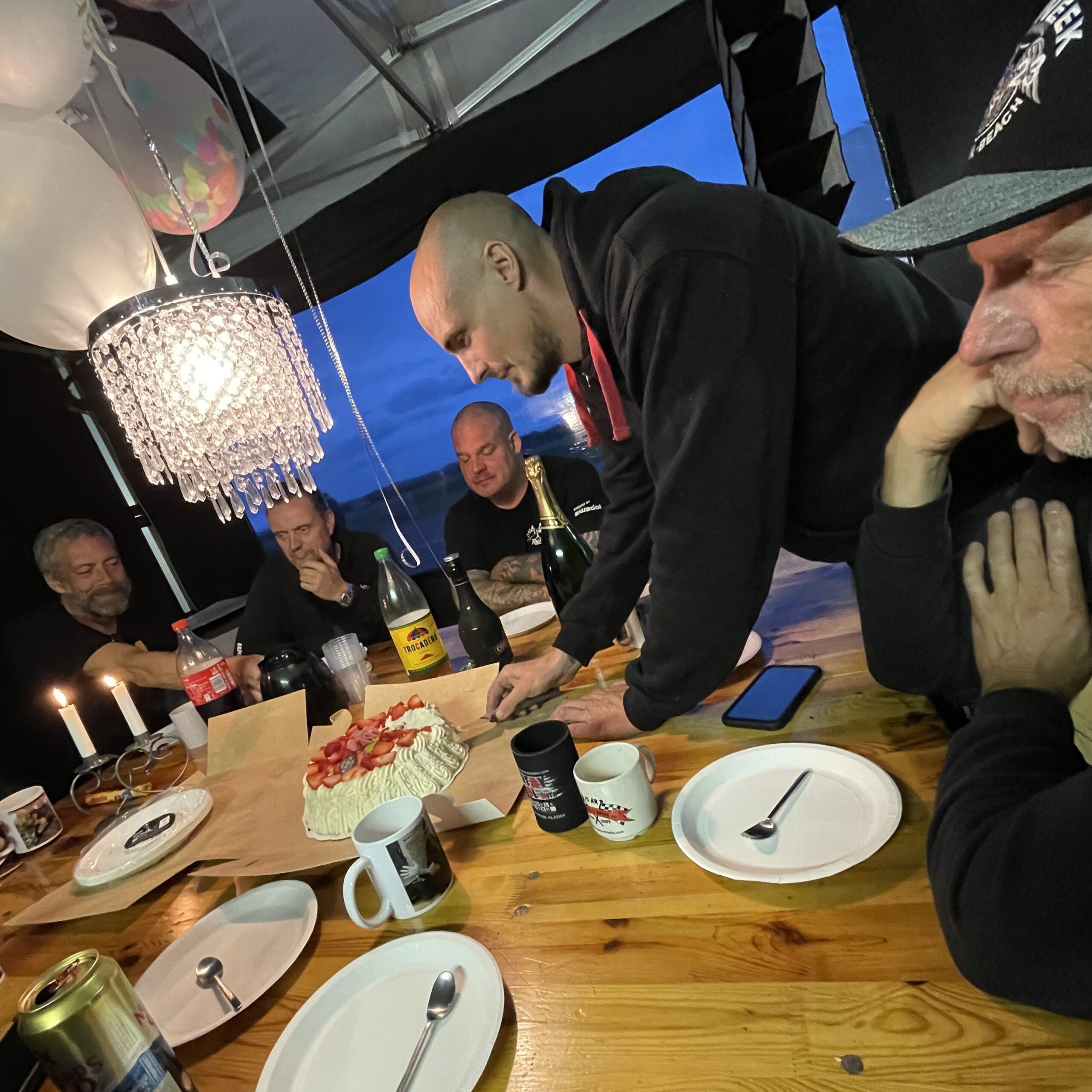 Saturday and time to warm up the Chevelle and let the Big Block Chevy make some noise again after almost one whole year sitting in the shop!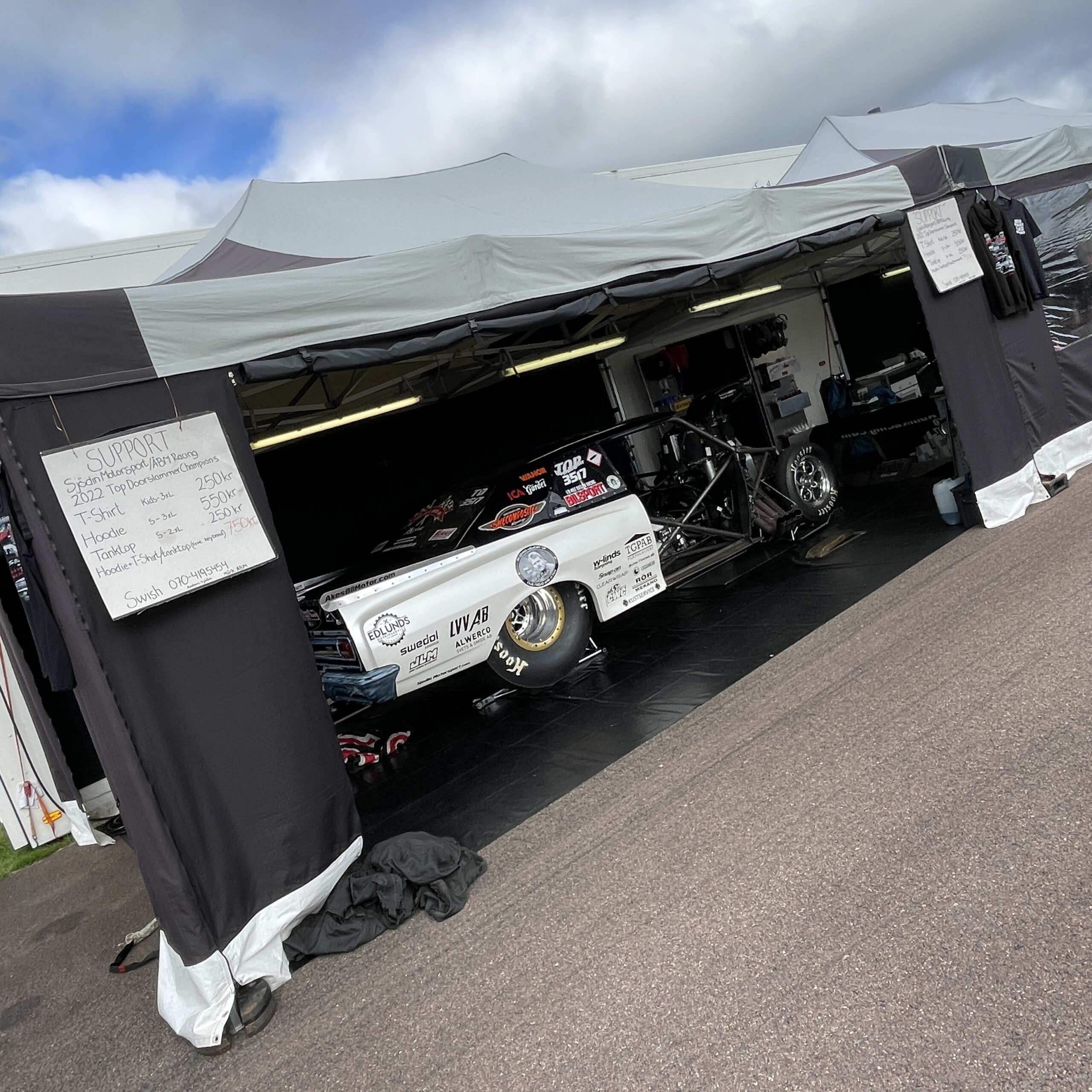 Ok, It's Chevelle time! Test round 1 is about to happen!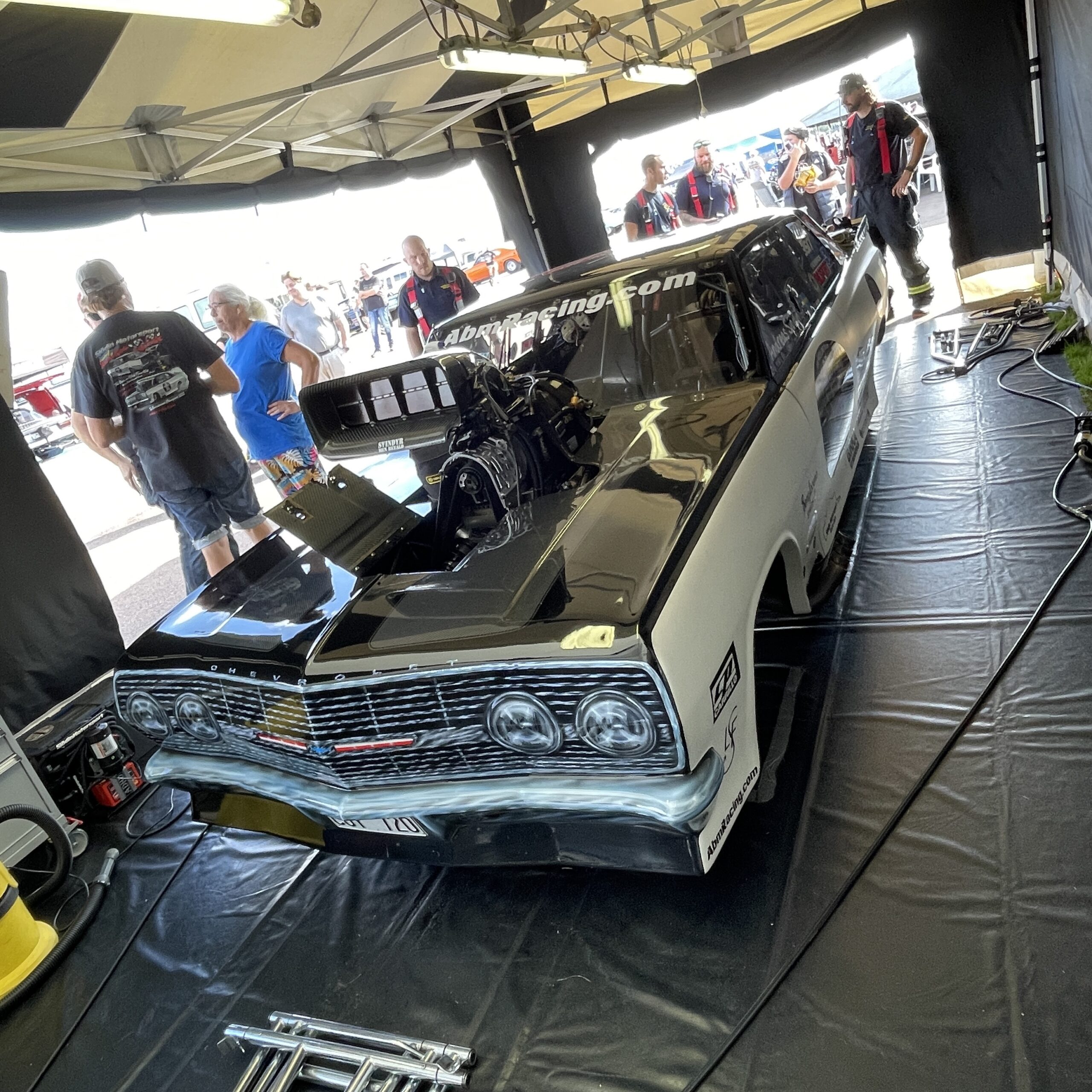 I managed to power down the car enough with the converter and transmission changes and a safe timing curve to make a pretty decent first pass for what I planned should be a 4.50-4.60 pass, the Chevelle left the starting line really good even that it felt slow and I was pretty surprised when Max told me it ended up with a 4.34 @ 272 km/h in the radio! Even the track crew told us that they were surprised that I started with those numbers in the first test hit! But I kind of know my Chevelle!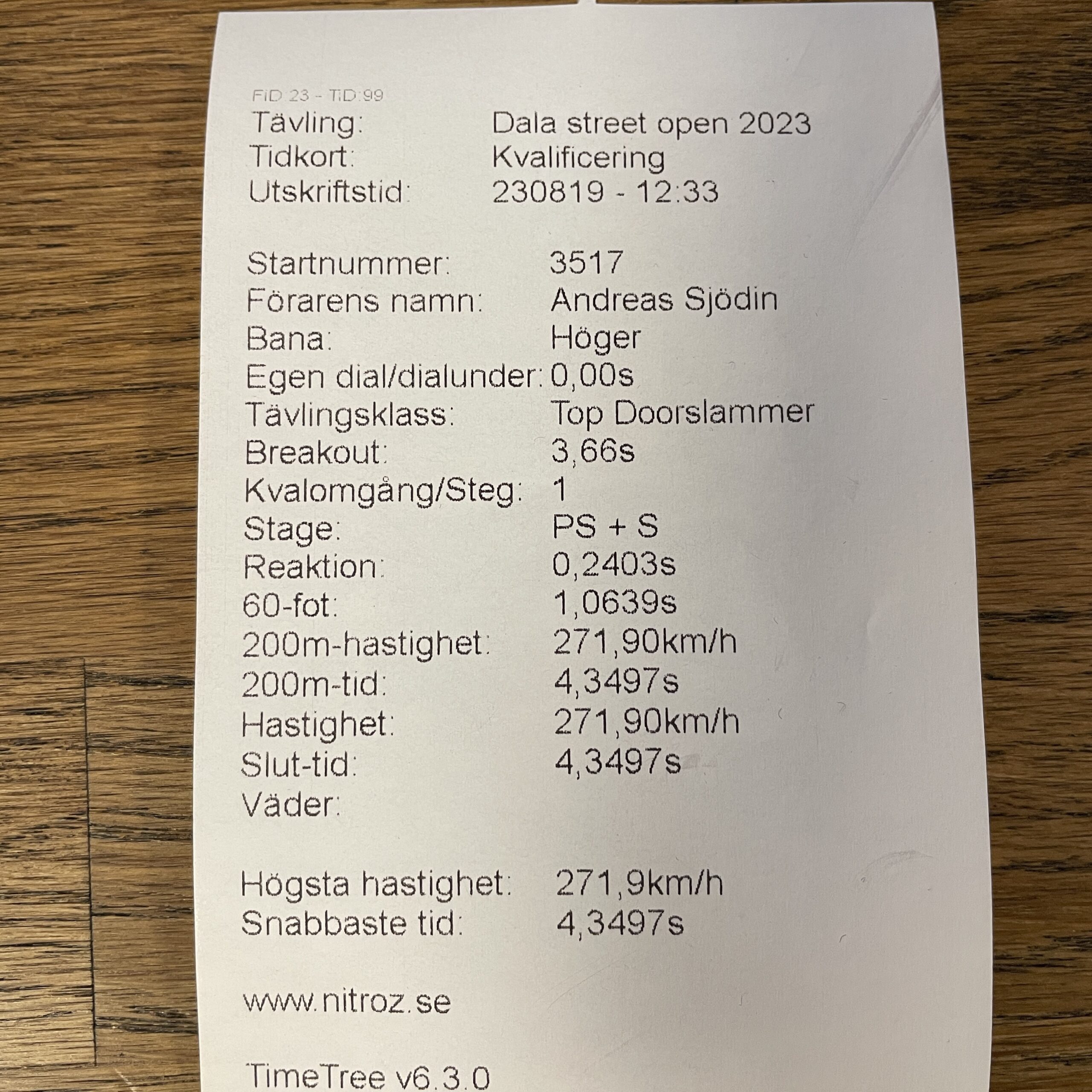 Also, I was there just for fun and did not expect the track to be this good, this was an exhibition race and the plan was to go there and make some burn outs just for fun to support my home track and motor club SHRA Vansbro – Äppelbo! Car was of course really powered down but the crew had succeeded really good with the most important thing, a smooth and even track prep all the way so it's possible to tune the car after the track! And like I wrote this was NOT a Top Doorslammer race, I've been at races in the Top Doorslammer series with way bad conditions, this was just for fun and the track conditions was really good for what it was!
Of course it was some driving and fishtailing (and Jörgen told me after the round that he could see that I was back to my normal driving style! And like I said, this is my car and that makes a big difference if I hurt it in some way compared to when I was driving his Corvette) But I'm really happy how the pass turned out, because I was looking for a mid 4 second pass, so well done by all the track prep guys for the Dala Street Open race!!!
So now I felt that we need to go out and try to improve in a bit! But first some service of the car and some burger lunch!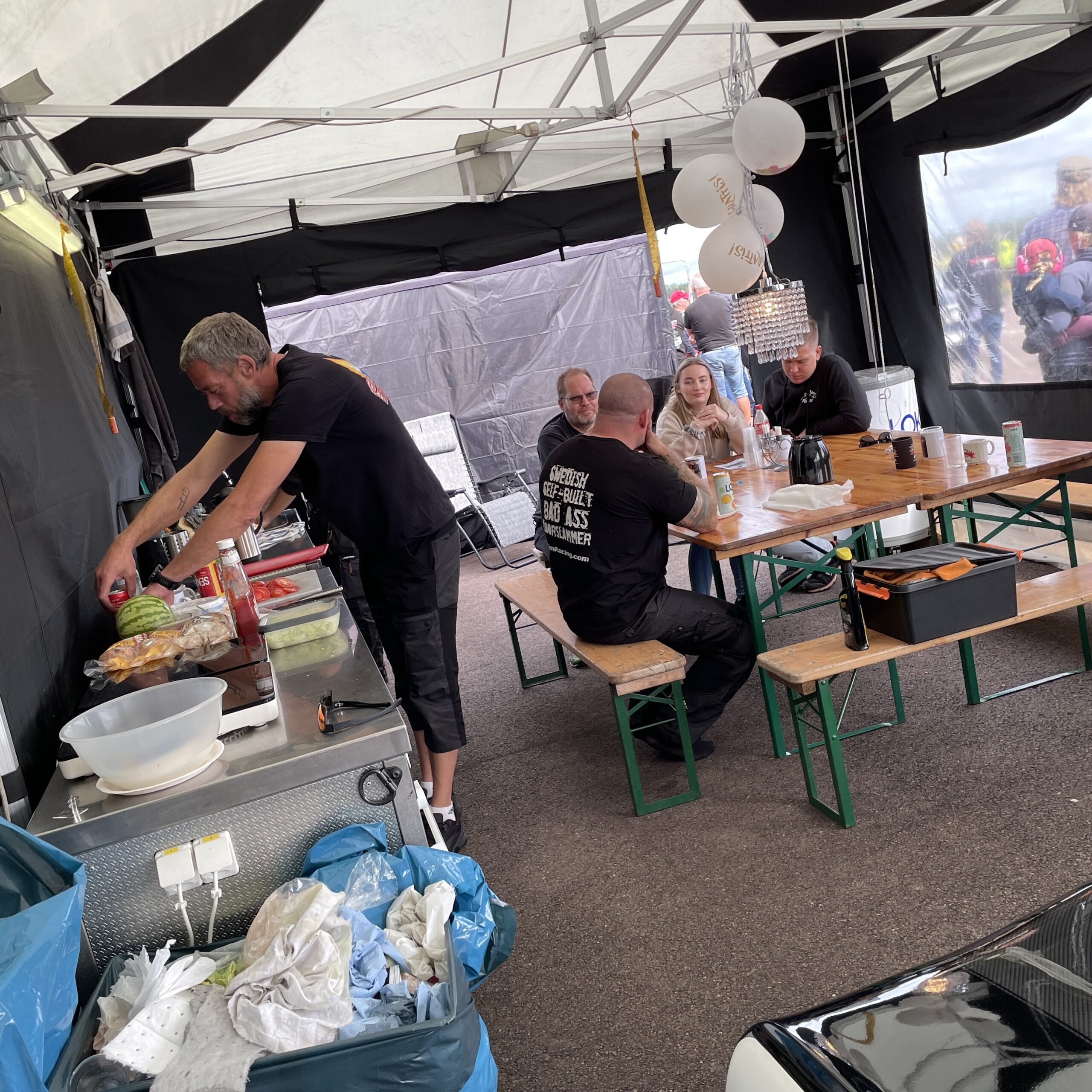 Second round went even better with a 4.30 @ 276km/h when I added some power, but I could also see that I'm starting to reach the limit on the track, from half track (330 feet) I could see that the drive shaft speed starting to move around a bit too much!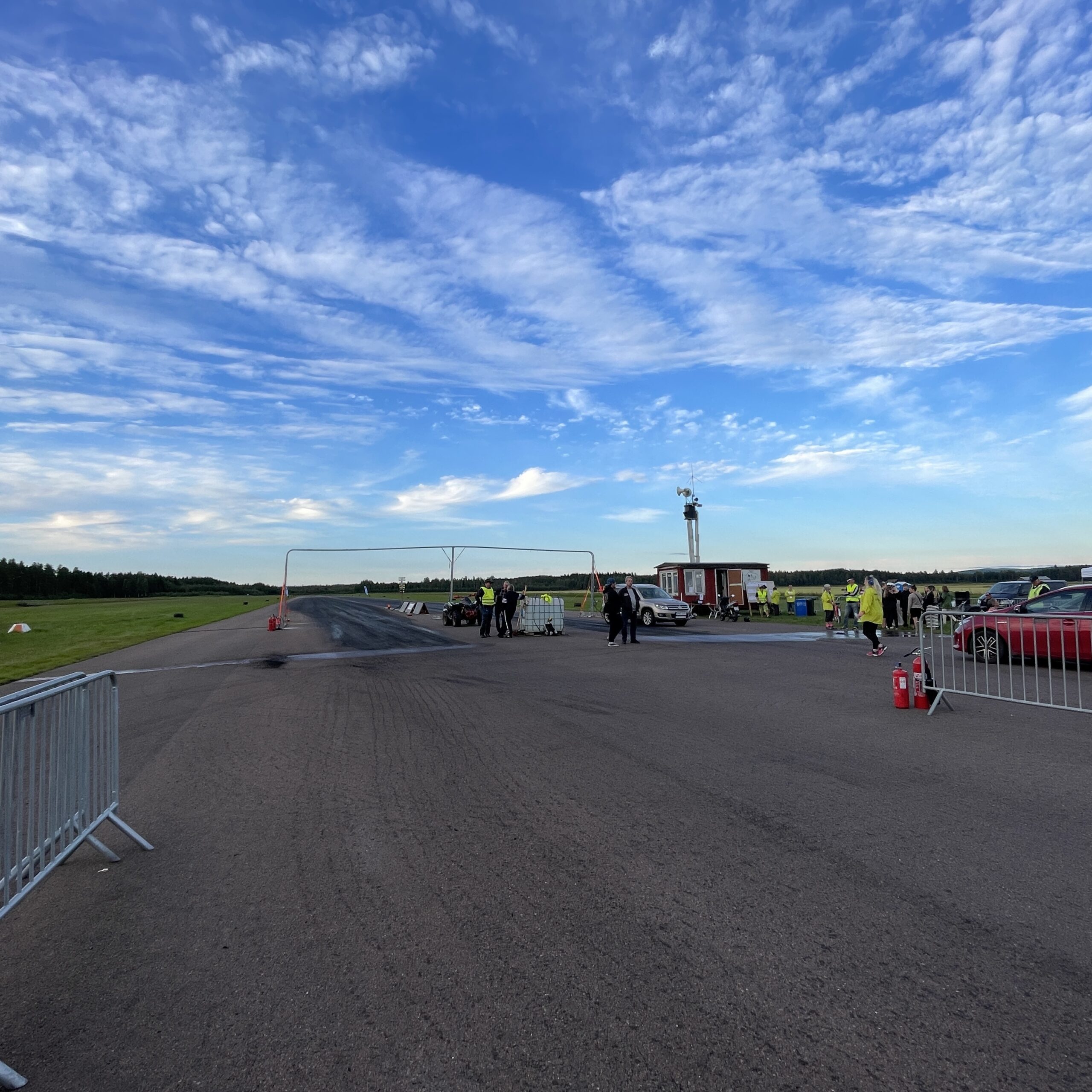 Test pass 3! Let's see if we can improve! The weather was better and track was getting even better than before!
But first a little break to see if there is someone that was competing that want to put in a protest against that they want to run the eliminations already the same day (Saturday) due to the weather forecast for Sunday was really bad and the racing committee want to finish the race instead of sitting waiting in the rain on Sunday!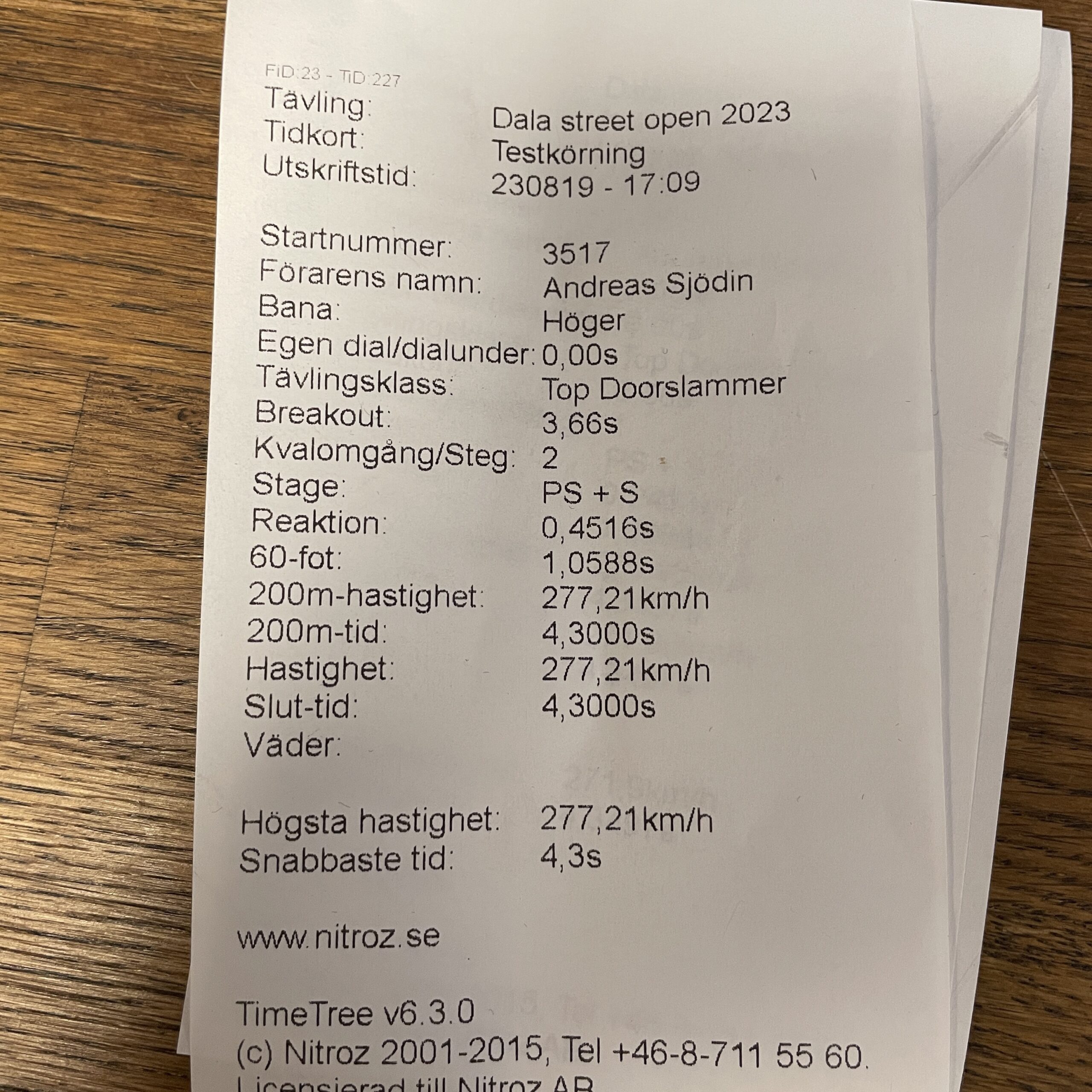 But more power only resulted in more steering, ended up with a 4.30 @ 277km/h in round 3! Kind of found the track limit after 330 feet!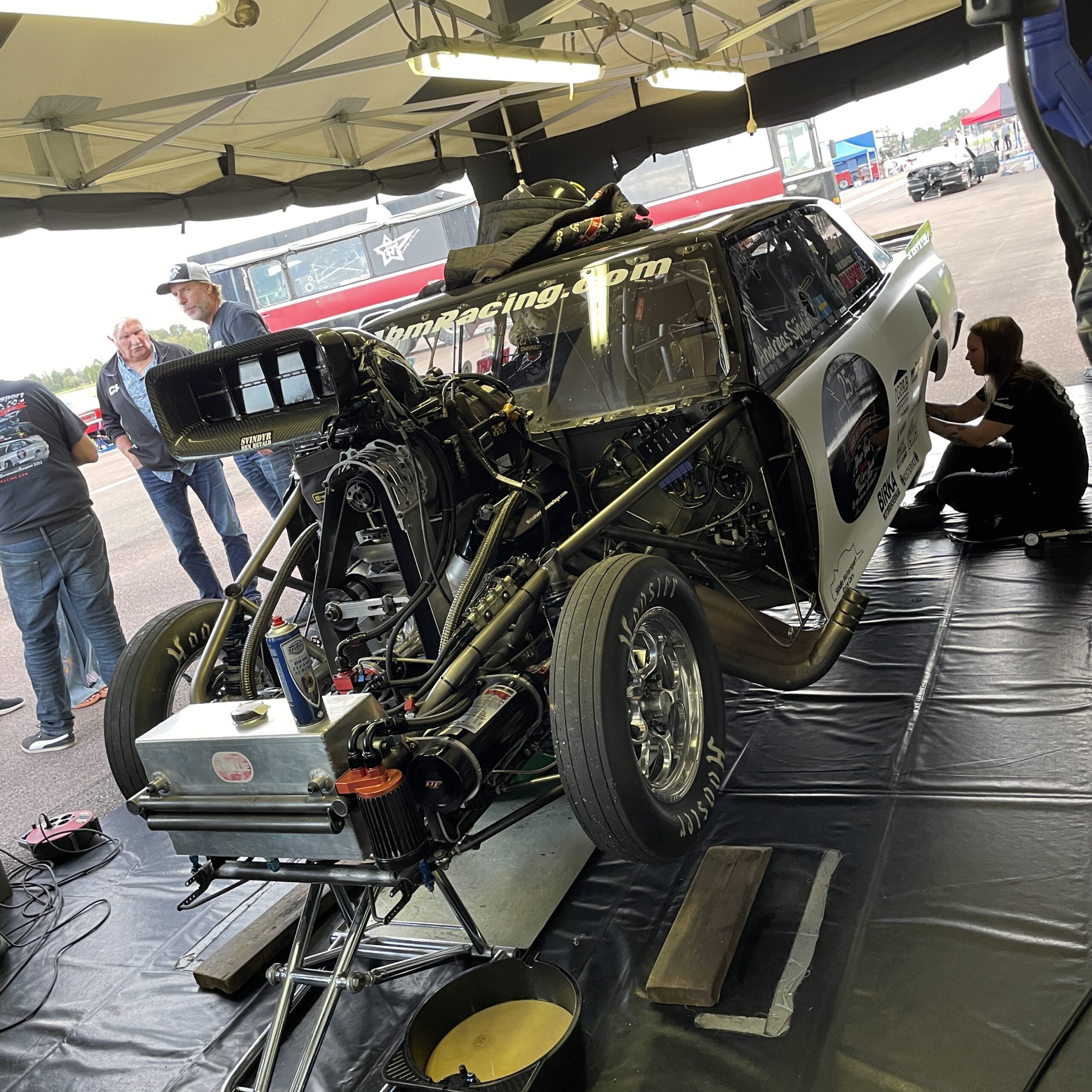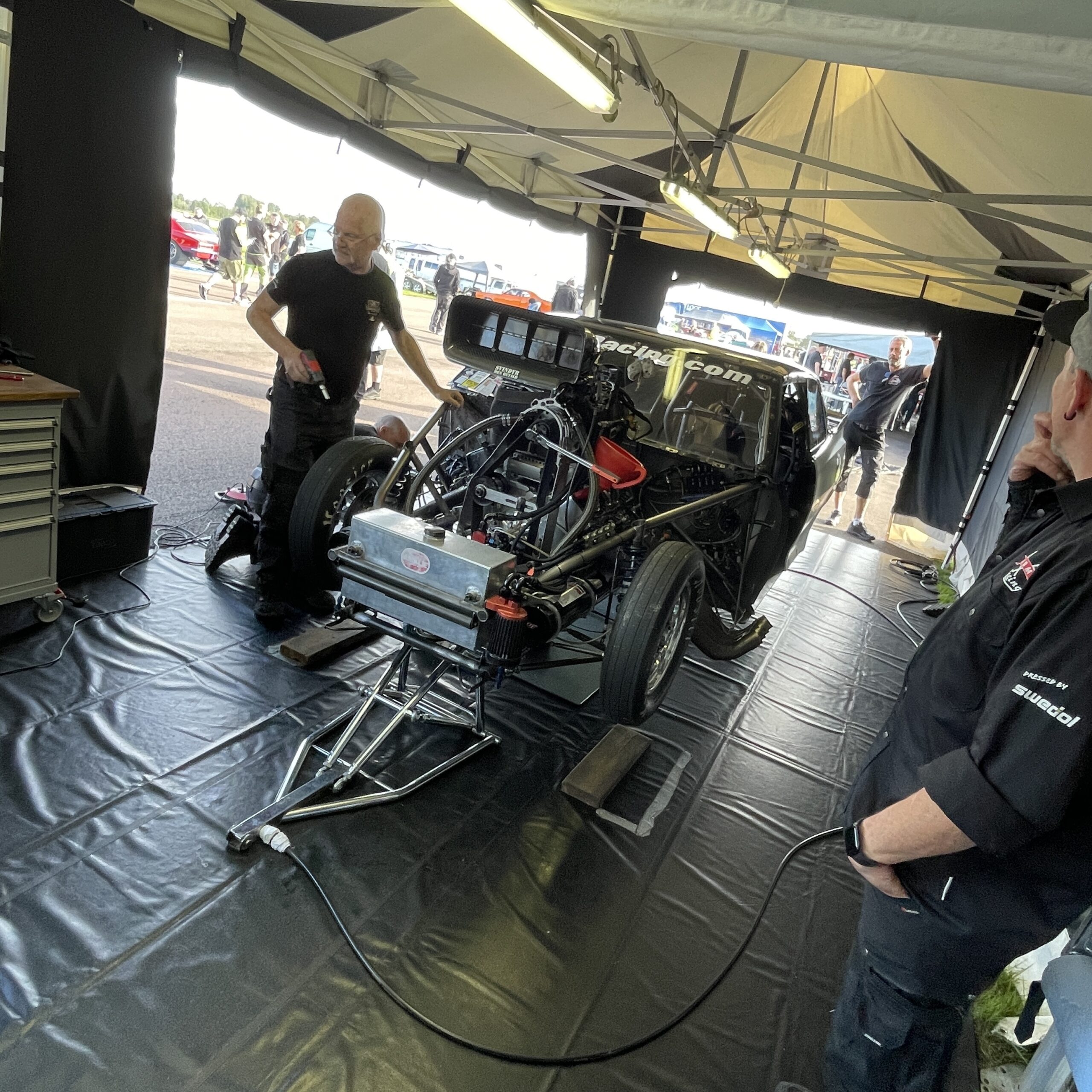 Ok, let's do one more last round for 2023 and only add a tiny bit of power early in the round! But first we needed an oil change to cool the motor down a bit!
We managed to make a 4.28 in test round 4! How great is that? We got to Dala Järna to make some burn outs and now we are 0.02 seconds away from the track record! And when we went back from the shut down area I realized that we are the only car making passes right now and there was a lot of people there right now just to see us so I started to think that we must see if we can do one more last round but I never got the chance to ask! The track crew asked me instead when I was passing by "do you want to make one more pass and take the track record?" Haha, I of course said YES!!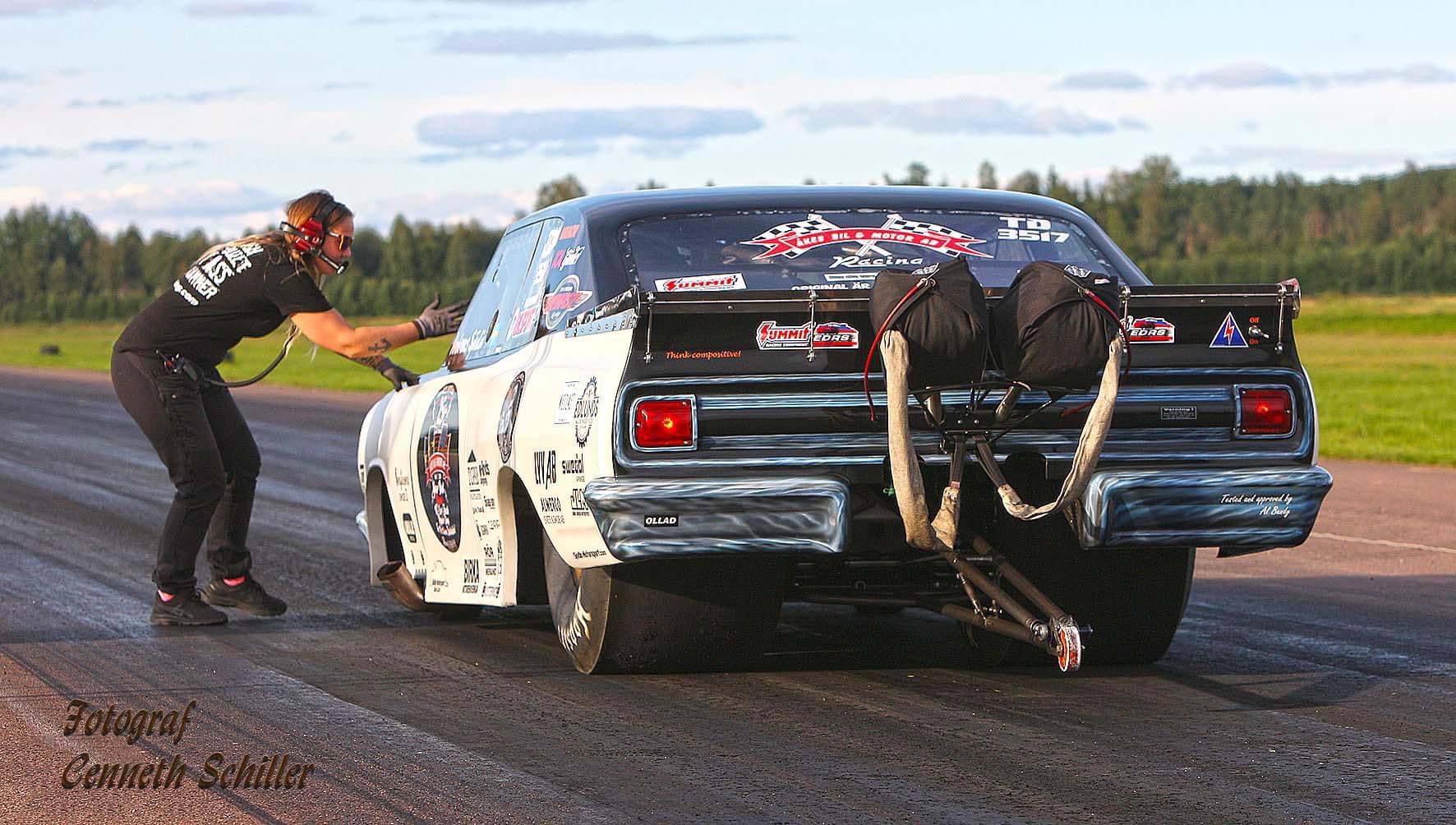 But in the fifth round I found the limit on the 60ft and went into a shake and spun the tires instead pretty much directly due to a little bit too much added power and colder weather!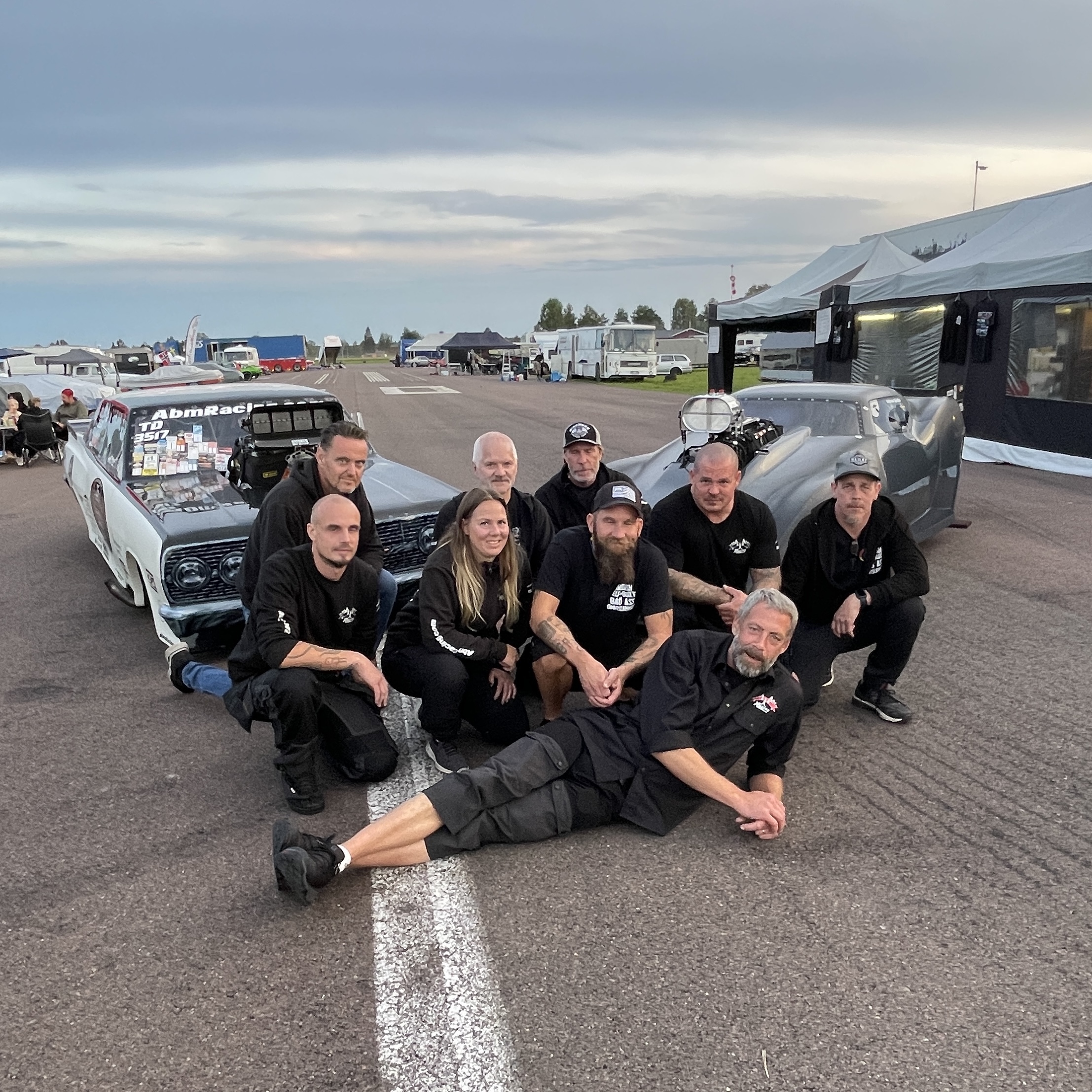 But I'm more than satisfied with the weekend and really happy after 5 rounds in only 6-7 hours! We managed with 4.34, 4.30, 4.30, 4.28 then spun the tires, with a speed between 271km/h to 277km/h and 60ft of 1.05 to 1.06!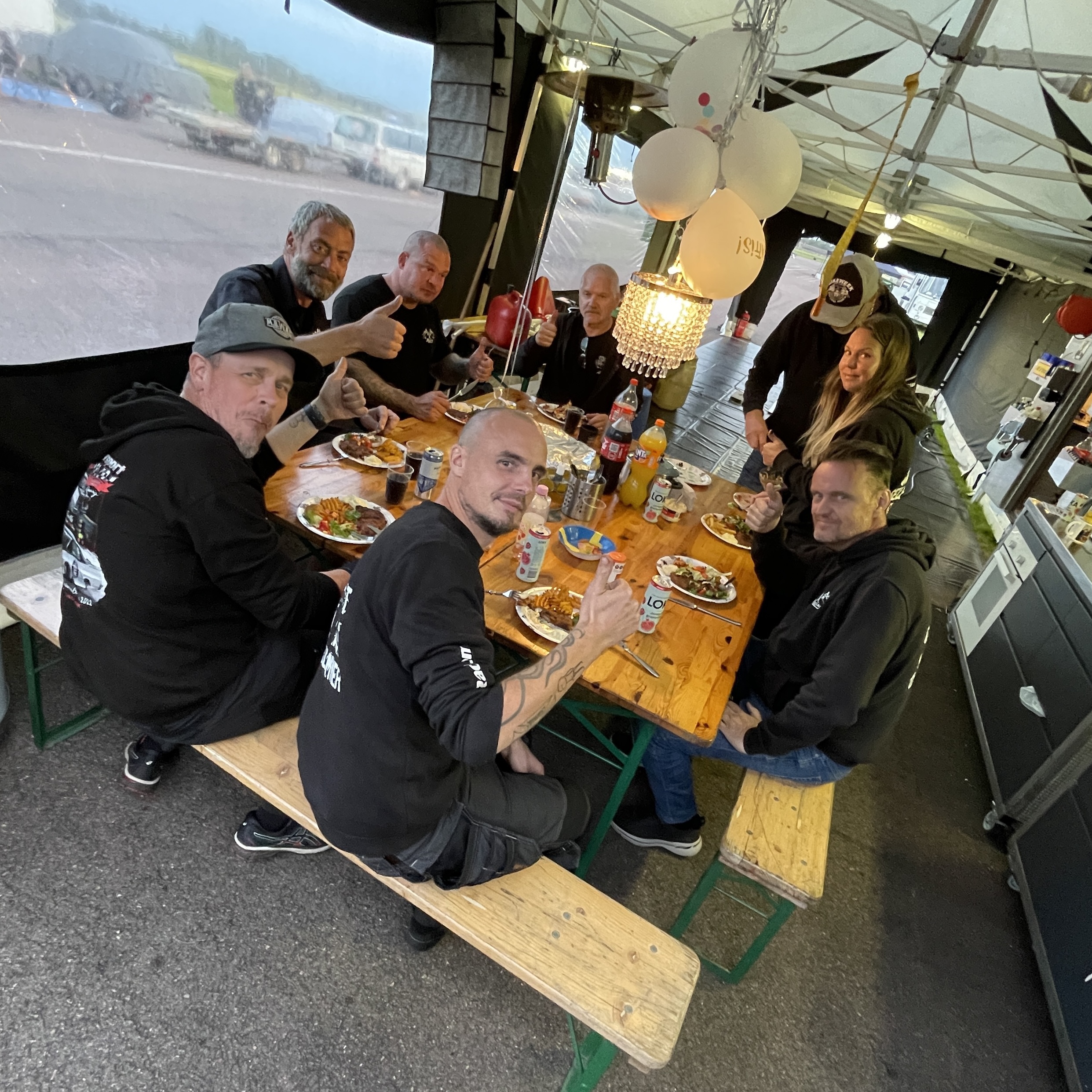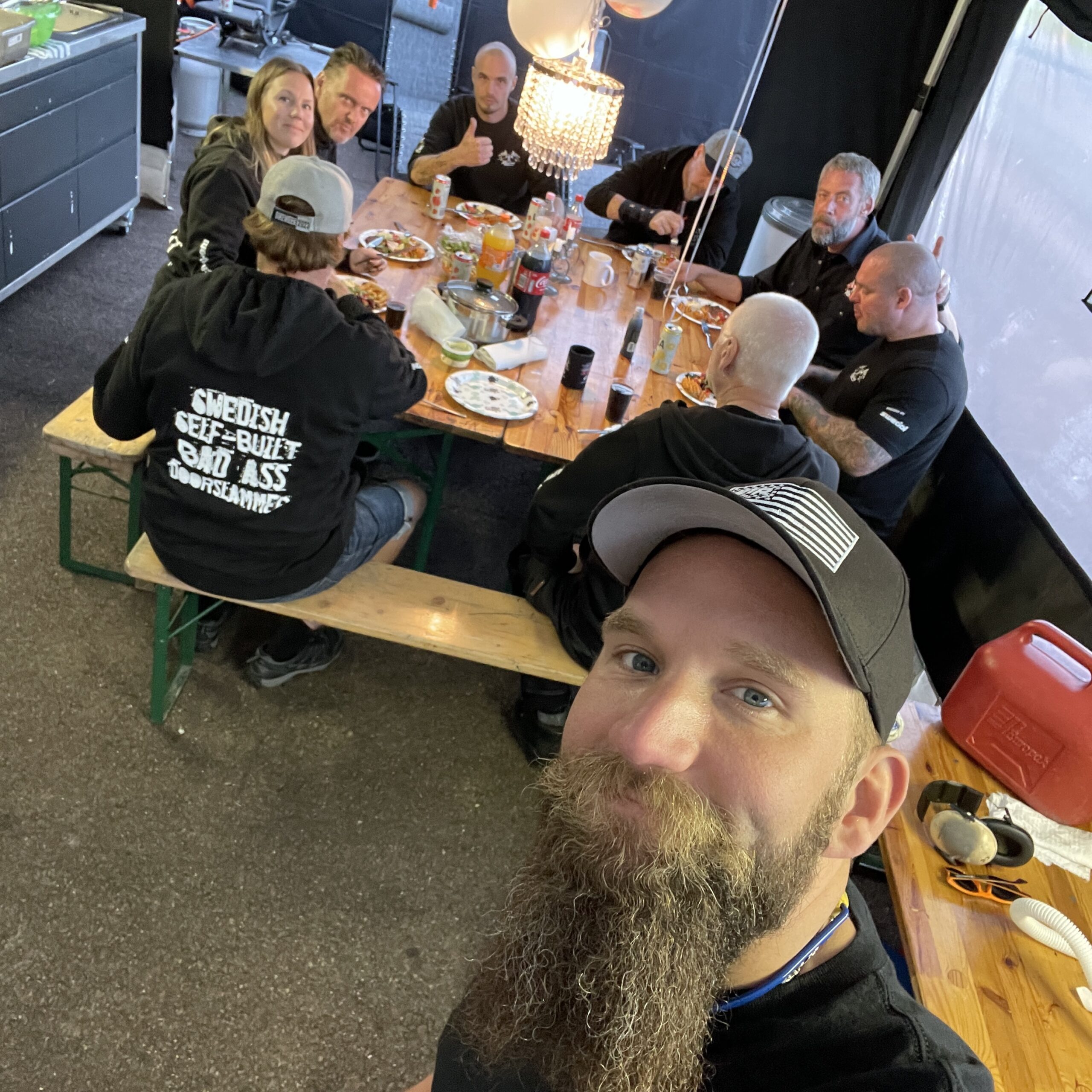 Before we started to pack everything up we had a nice BBQ dinner together, of course with grocery's from our great partner ICA Gärdet!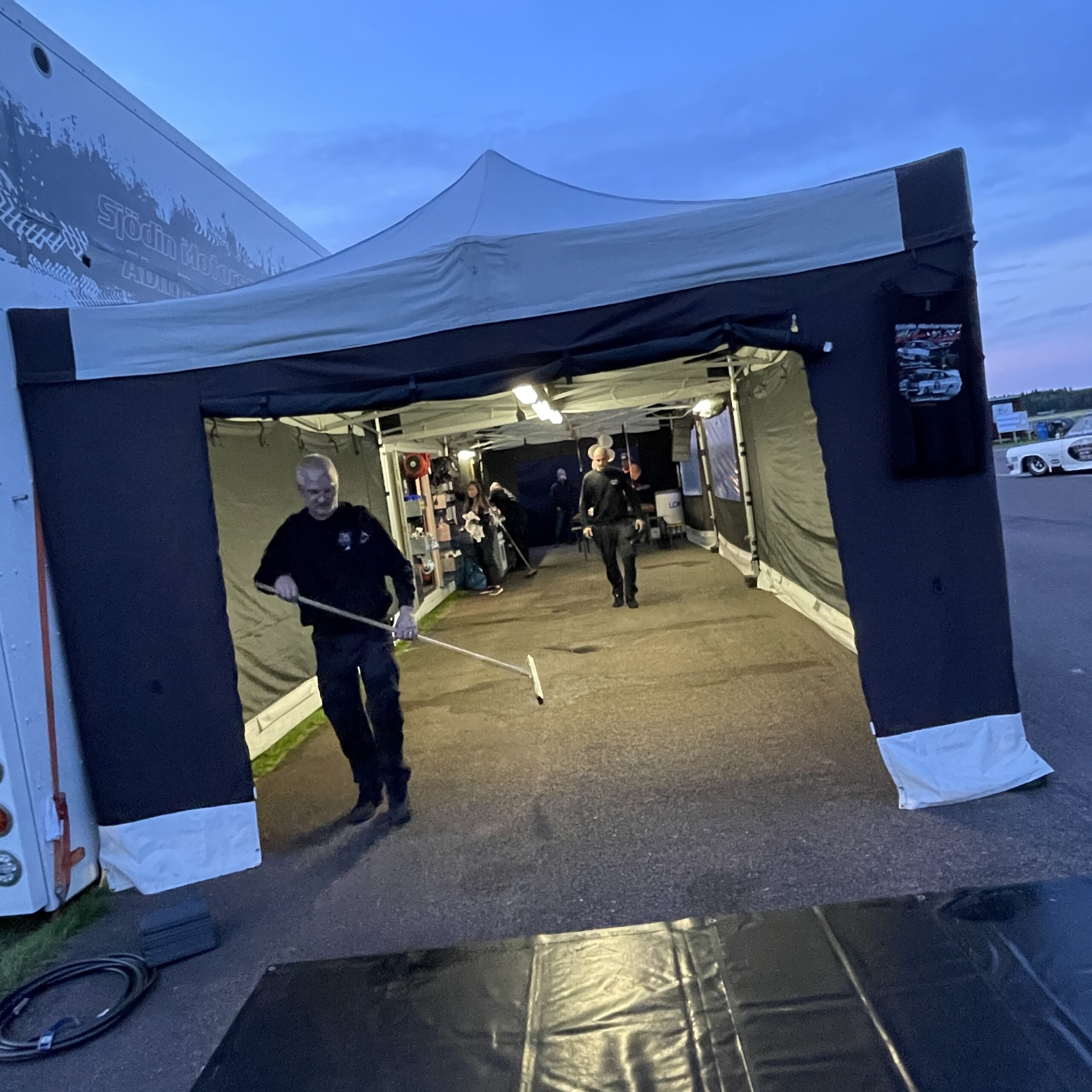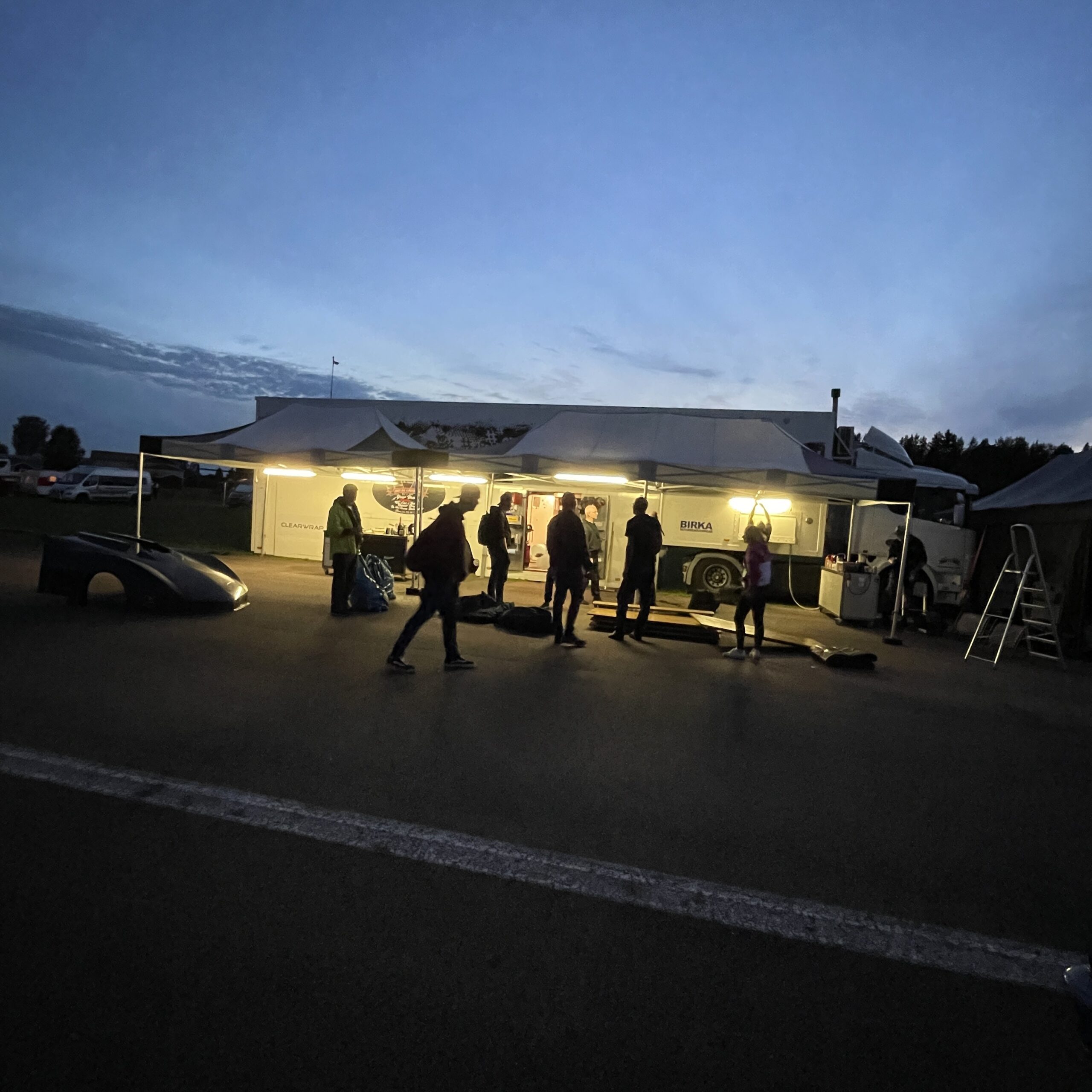 Then before it was time to get everything back in the trailer again we let the Chevelle and the Vette check each outer out a bit!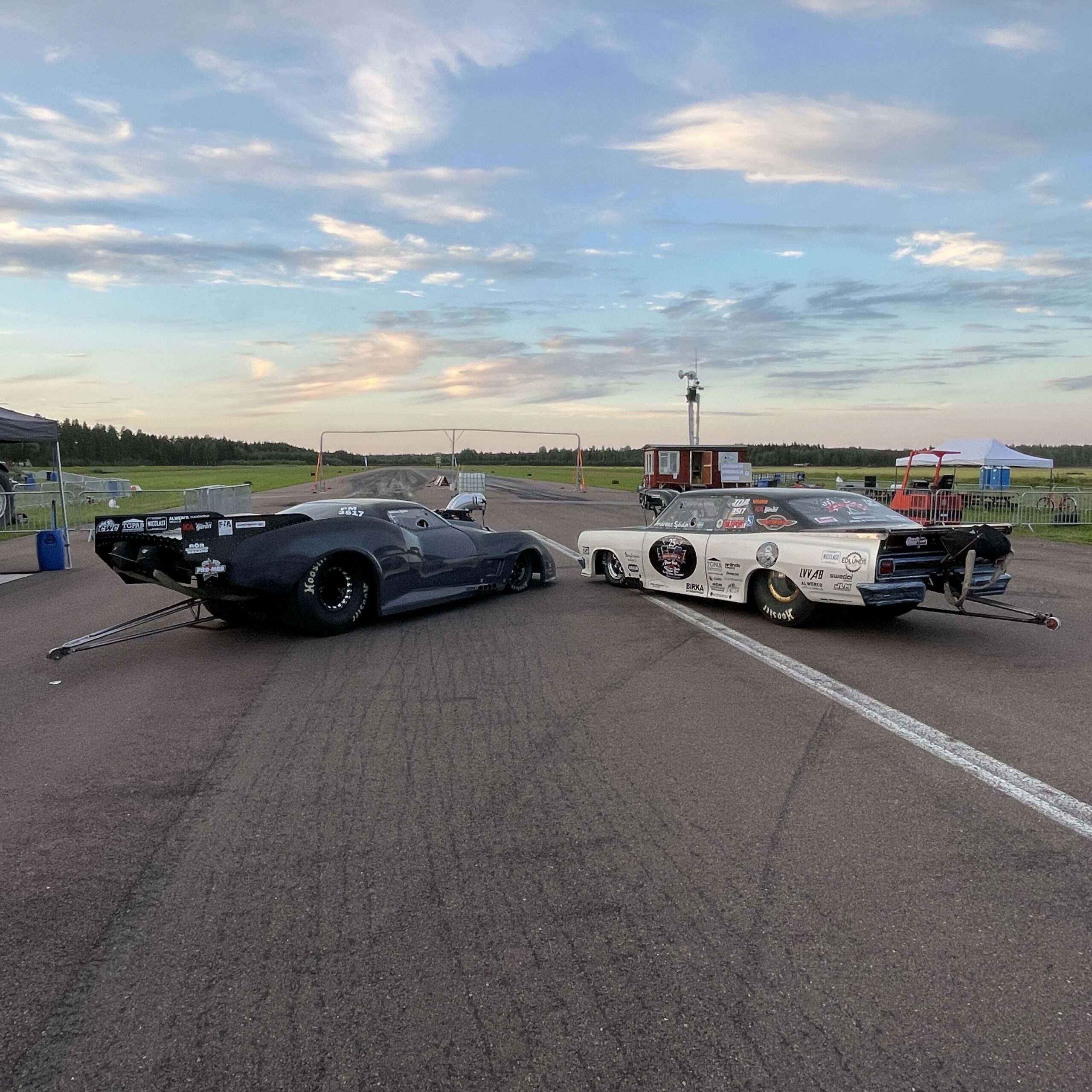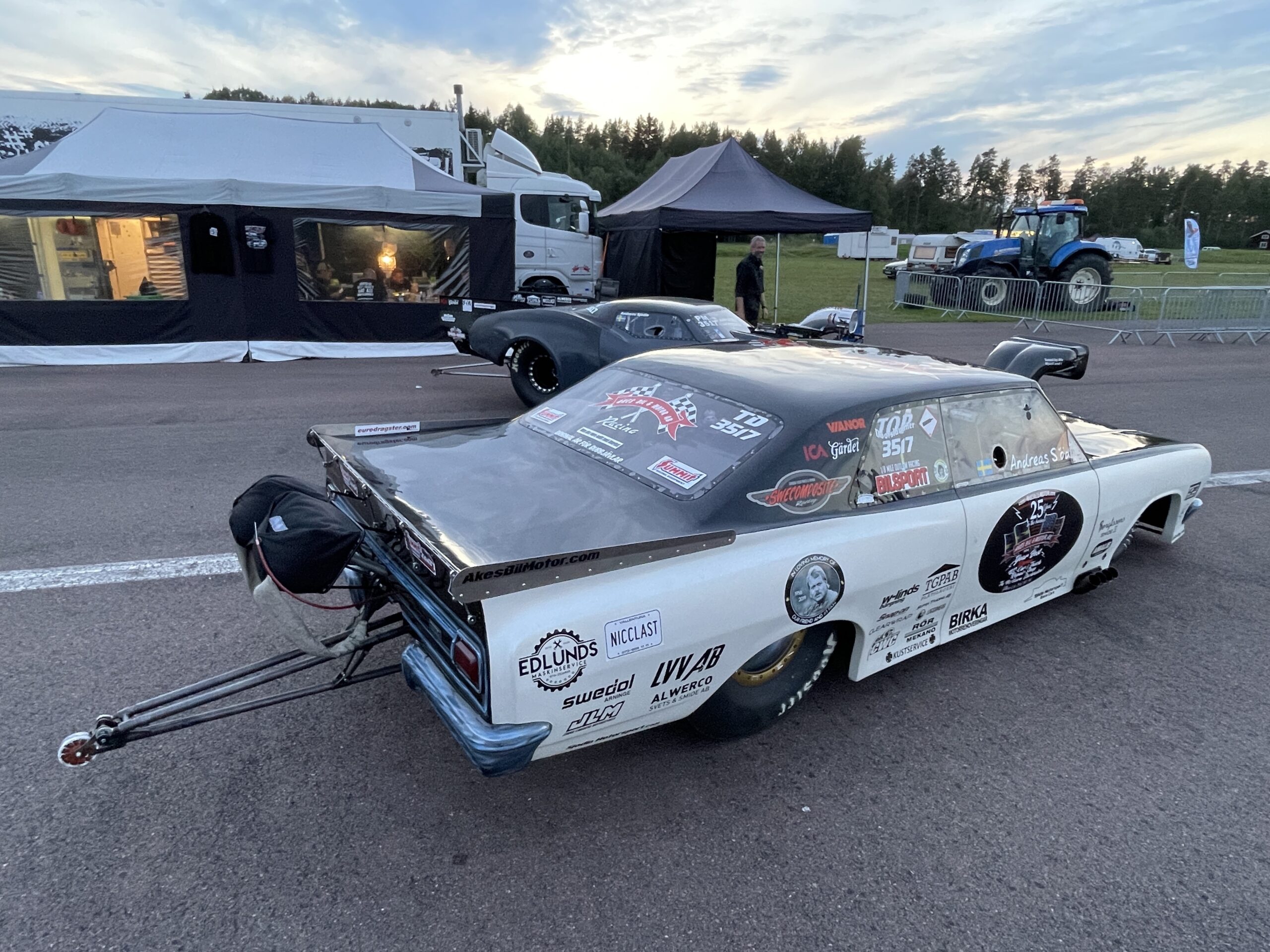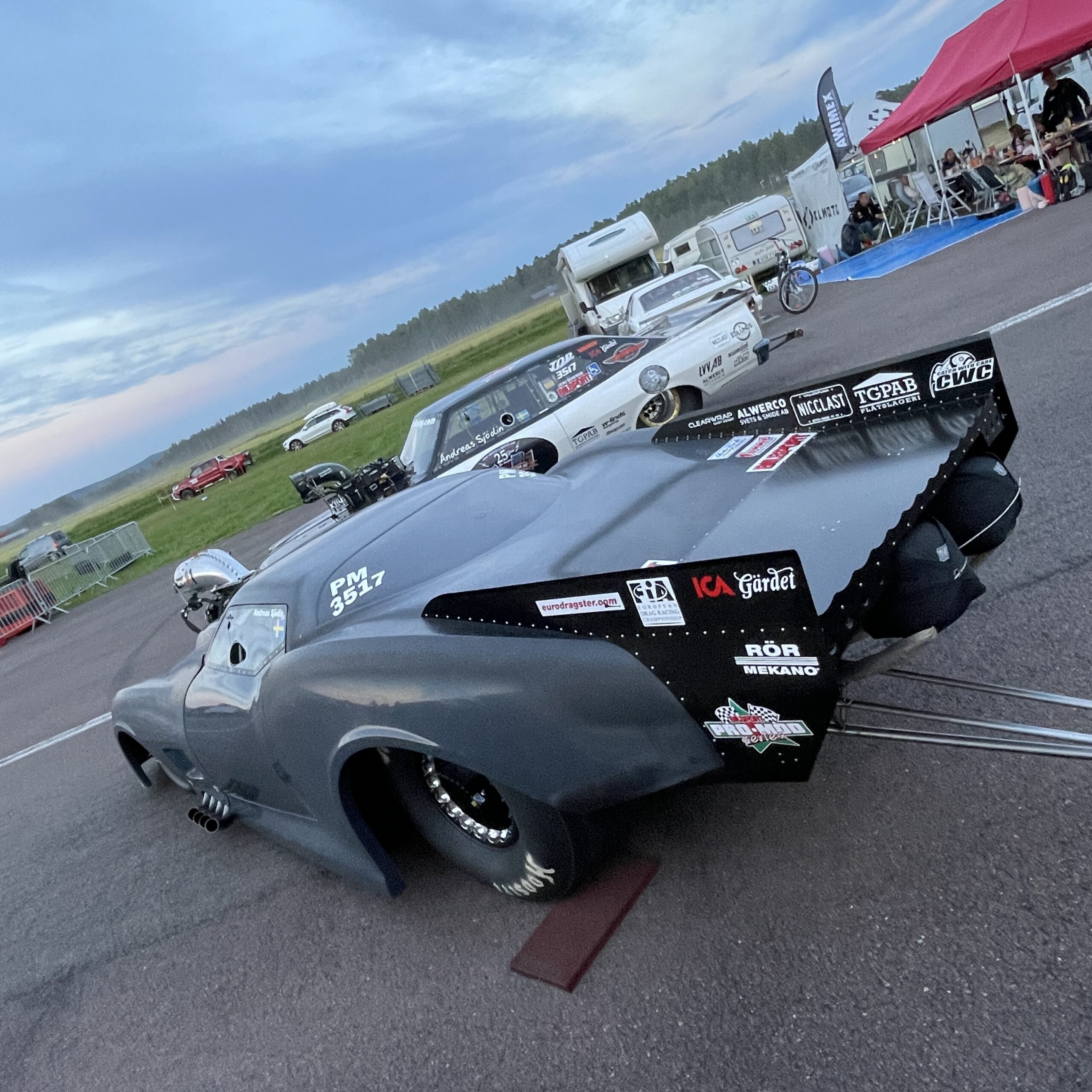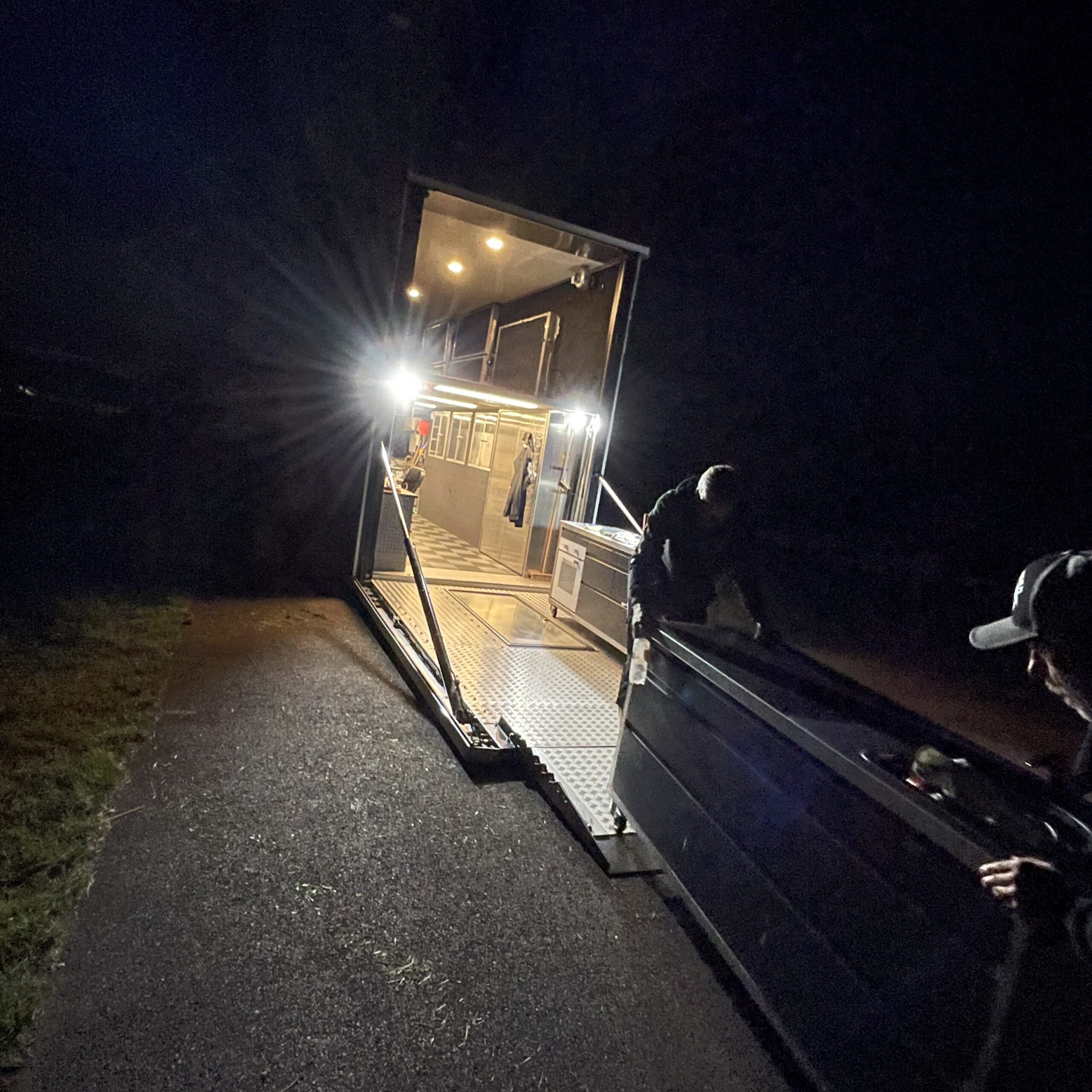 The decision to finish the race already on Saturday due to a really bad weather forecast for Sunday was correct because it would have been cancelled on Sunday due to rain anyway because it was cold and rainy when we woke up on Sunday morning before me and Sofi took the 10 minute trip back hom to Vansbro!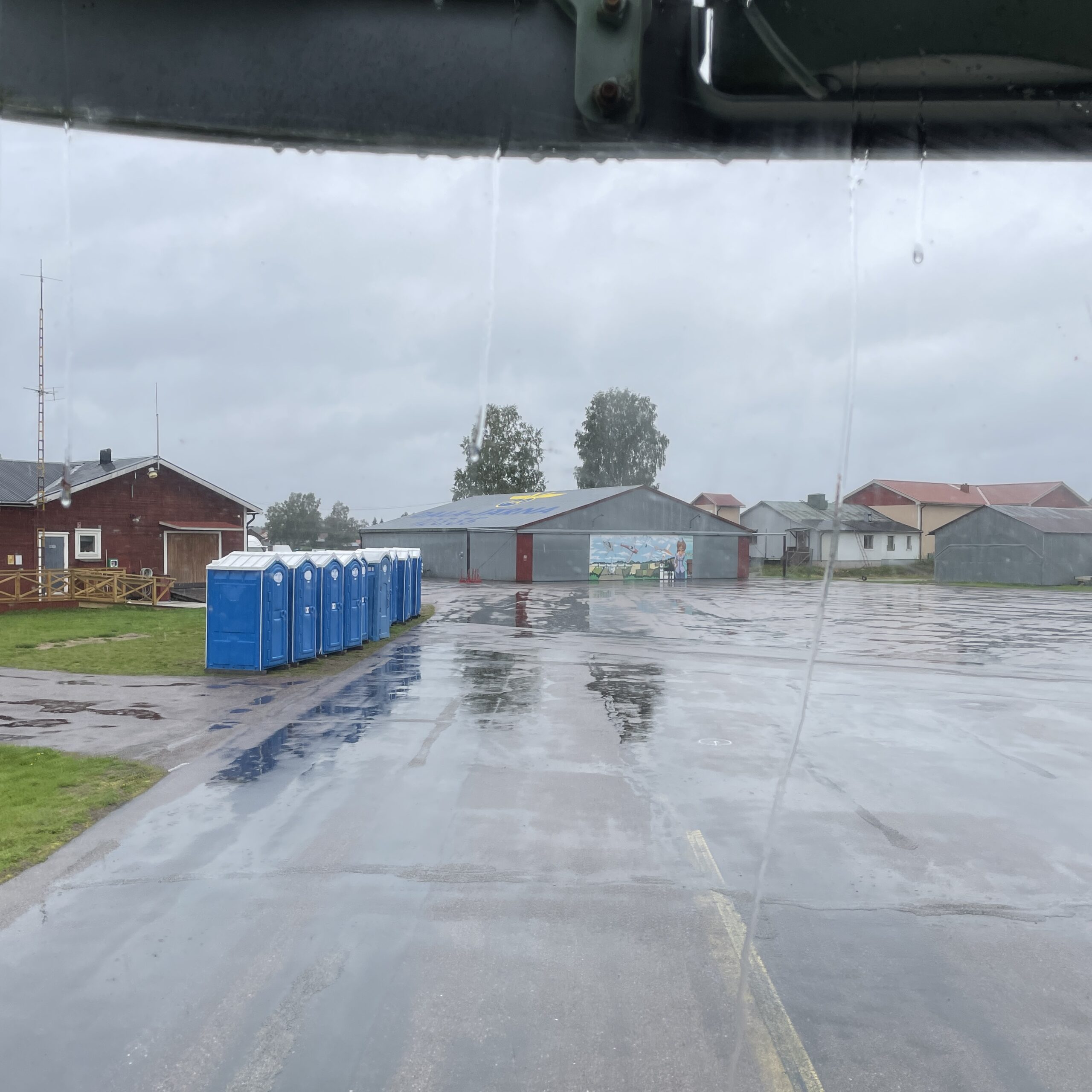 Jörgen, Benkt, Katrin and Ludde did join us also this weekend and Jörgen brought the Vette and had it on display beside our pit area.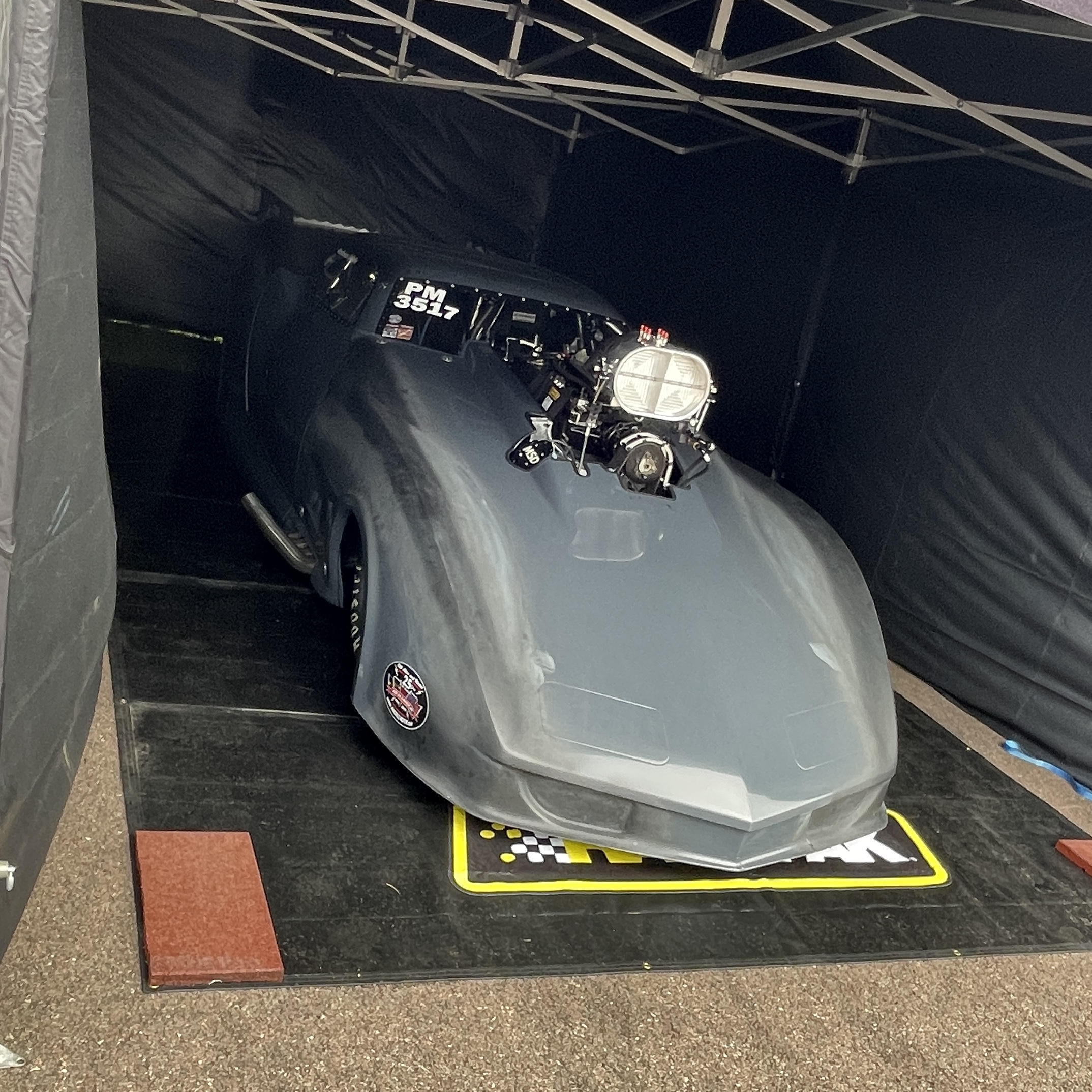 And Katrin made some passes in the Corvette C5 and got the chance to see how it is to make some passes down a drag strip for the first time!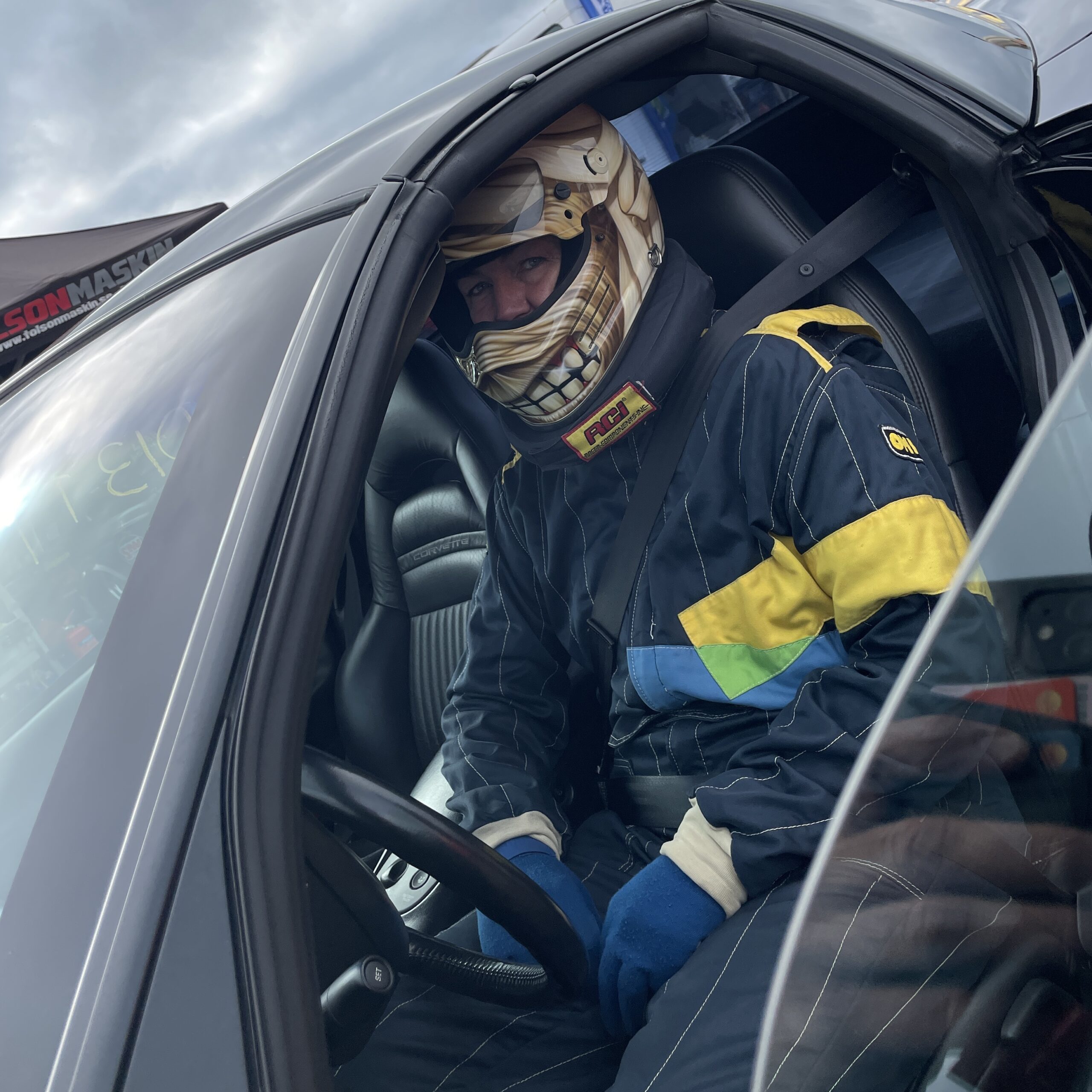 Thanks to all involved this weekend at Dala Järna Raceway! Åke (Dad), Sofi, Max, Krille, Jörgen, Benkt, Katrin, Ludde, Crille, Fredrik, and the three motor clubs that made this possible, SHRA Vansbro-Äppelbo, Borlänge Dragracing Klubb and Big Wheels Malung!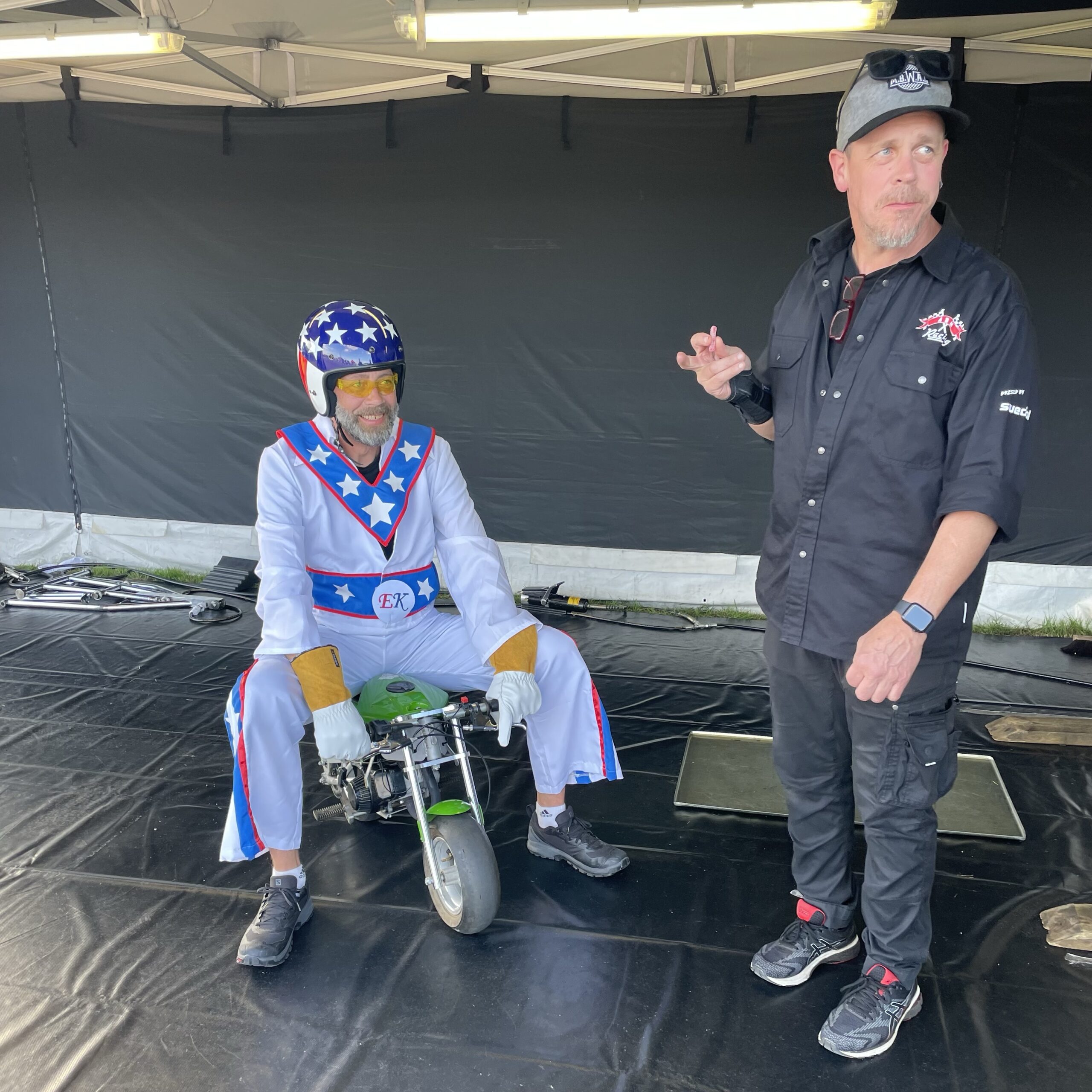 And a HUGE thanks to all of you that bought our 2022 Top Doorslammer Champion Supporter shirt back home at Dala Järna Raceway, we sold A LOT of T-shirts and Hoodies!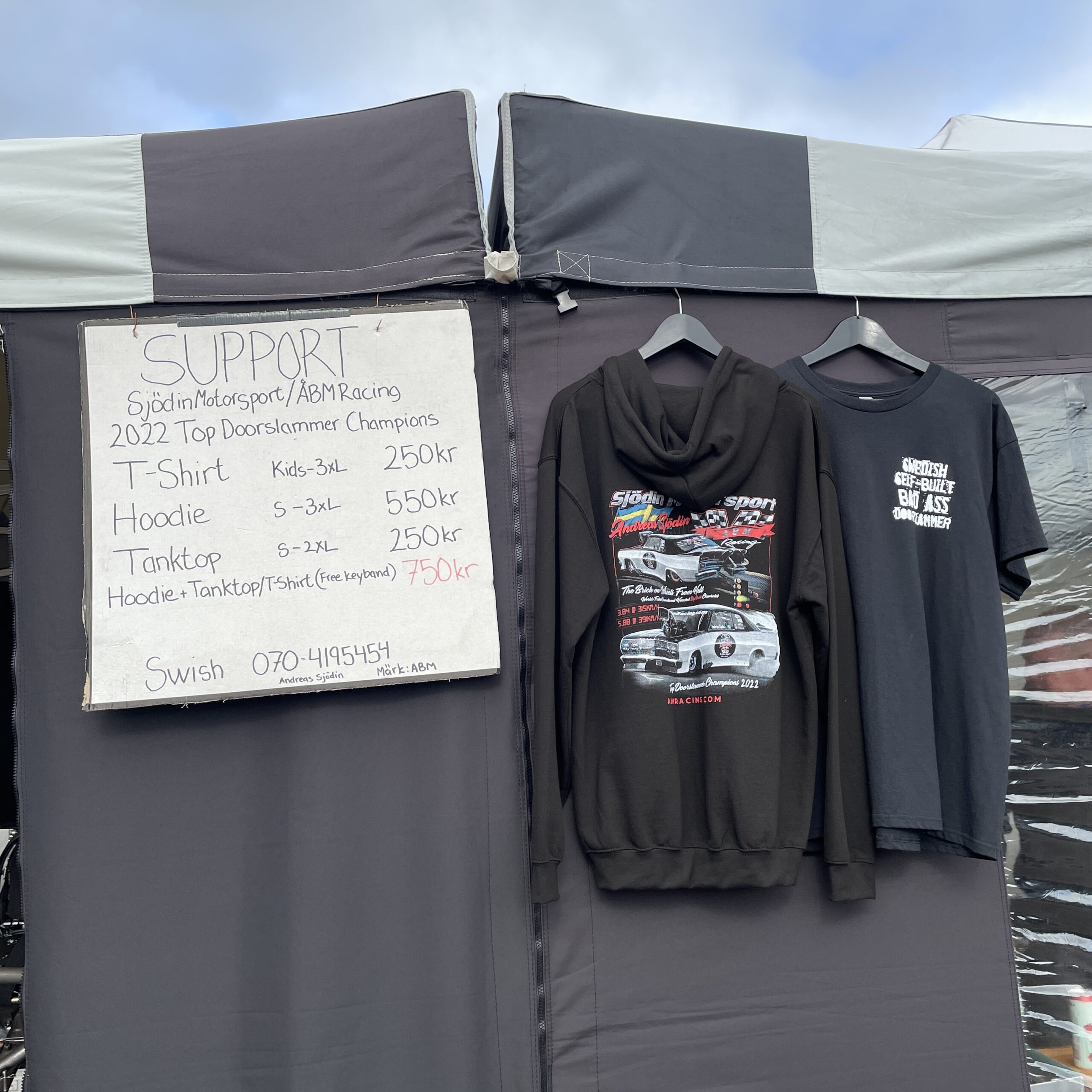 Soon I will release the info about what we will do in 2024! In the meantime, look at and follow Sjödin Motorsport / ÅBM Racing on our social medias, homepage, Facebook, Instagram and YouTube!
Stay tuned/ Andreas!