Managed to power down the car enough to make a pretty decent pass with 4.34 @ 272km/h in the first hit!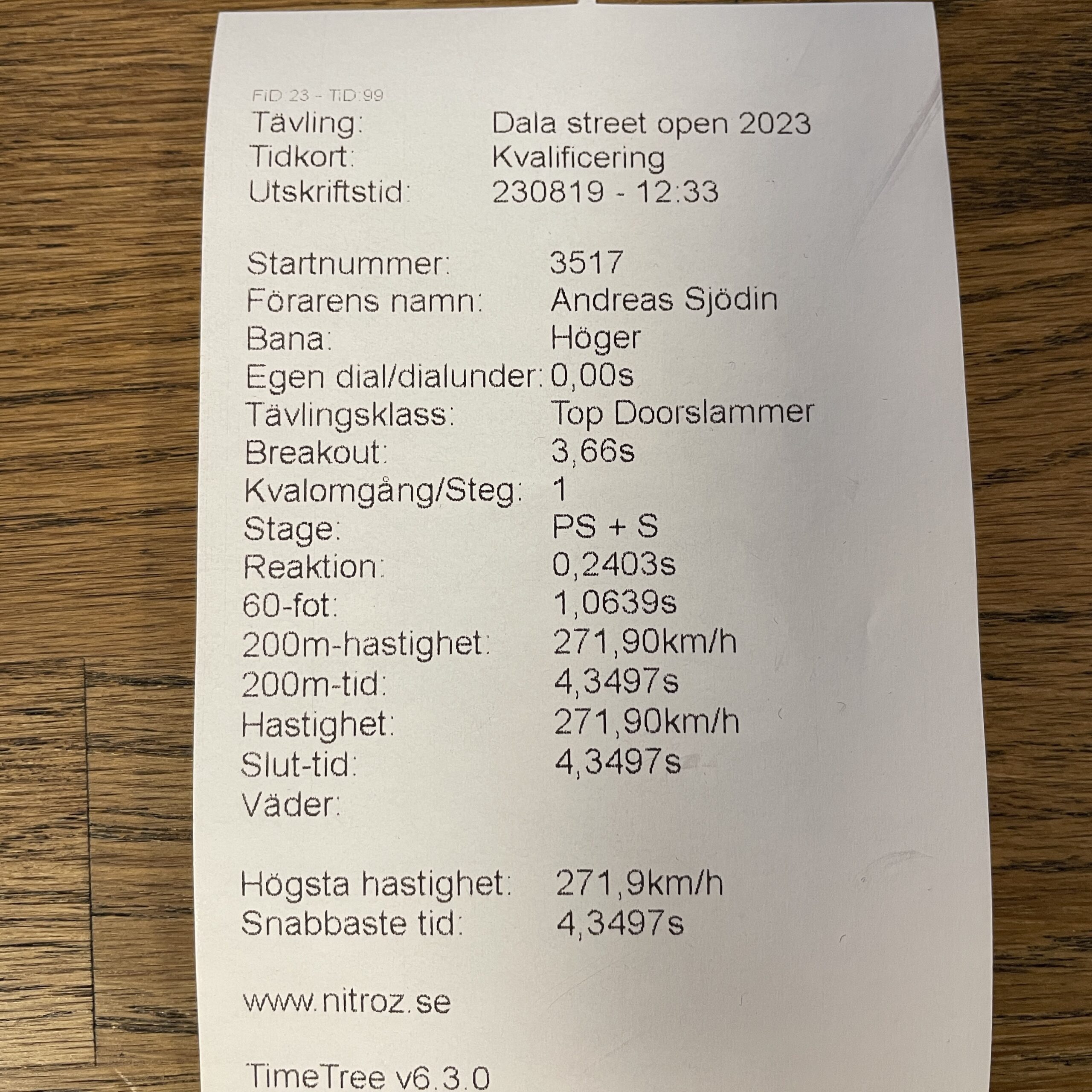 I'm here just for fun and did not expect the track to be this good, car is of course really powered down but the they have succeeded really good with the most important thing, a smooth and even track prep all the way so it's possible to tune the car after the track!
Of course it was some driving and fishtailing but I'm really happy how the pass turned out, because I was looking for a mid 4 second pass!
Well done by all the track prep guys for the Dala Street Open race!!!
We will go out and try to improve in a bit! 🙂
But first service of the car!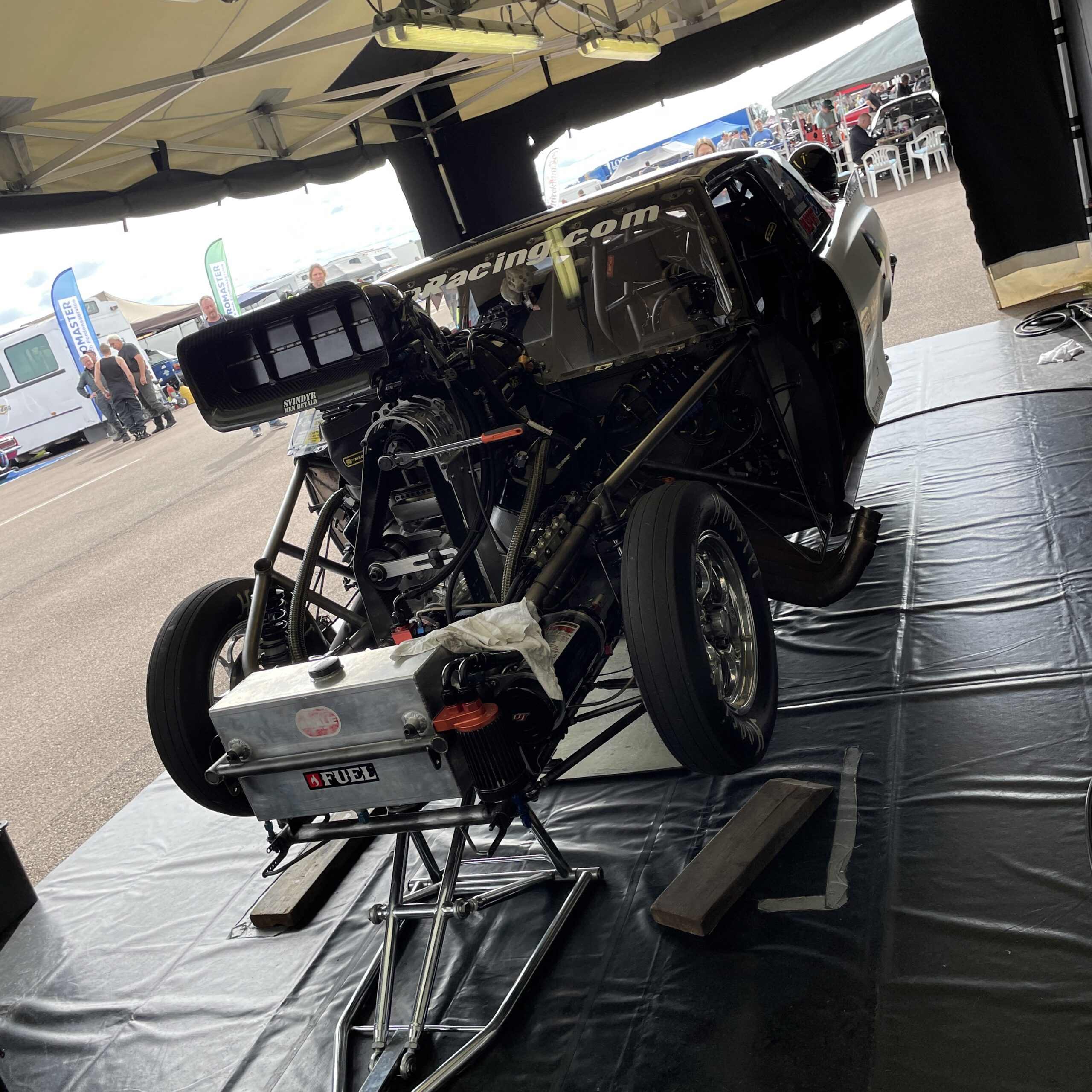 And some burger lunch!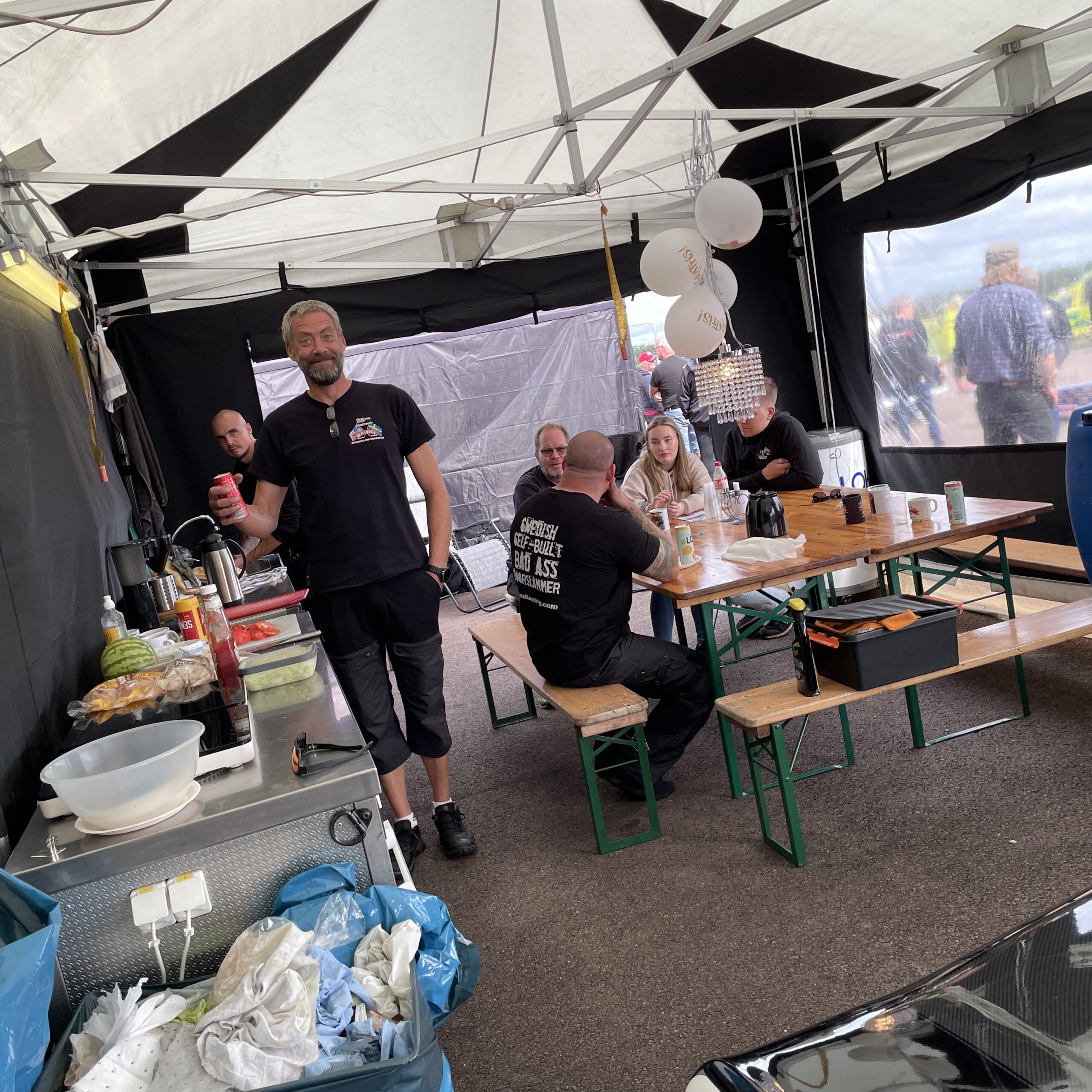 Stay tuned!