And we got one more after that but I found the limit on the 60ft and went into shake! 🙂
Time to pack up here at Dala Järna Raceway and Dala Street Open!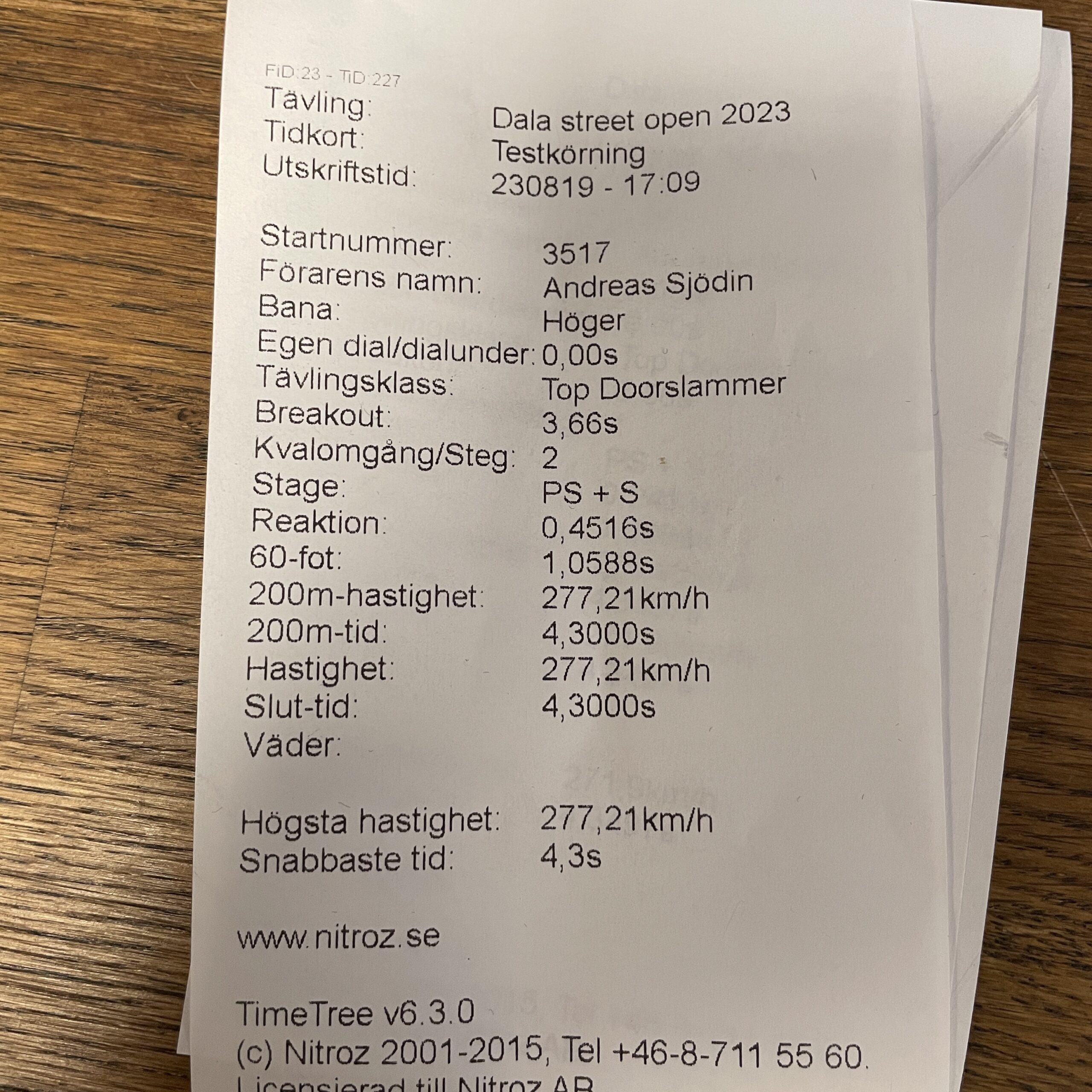 But I'm really happy with the weekend anyway!! We have had a great time, to bad it ends today due to tomorrows weather forecast!
A race report will follow!