Bad camshaft batch!… So we are done for the weekend!
American JUNK! 🙁
We got a spare cam but that's an old and completely different one and we will have the last qualifying round in about 6 hours and we feel that it's a waste of time to change it change all we need on the motor to make it fit and maybe have the car ready but don't have enough time to clean out all the junk from the old cam to make sure we won't hurt the motor because of that so this is it, sad but true!…
We have spent way too much time on the blower / fuel set up JUNK and make that work so we are kind of tired of this right now…
Instead we will start to make the motor ready for a new correct camshaft when we get it (from a different manufacturer of course) and make sure that all oil passages etc are cleaned out for the next outing with the Vette, we just don't want to make any mistakes here.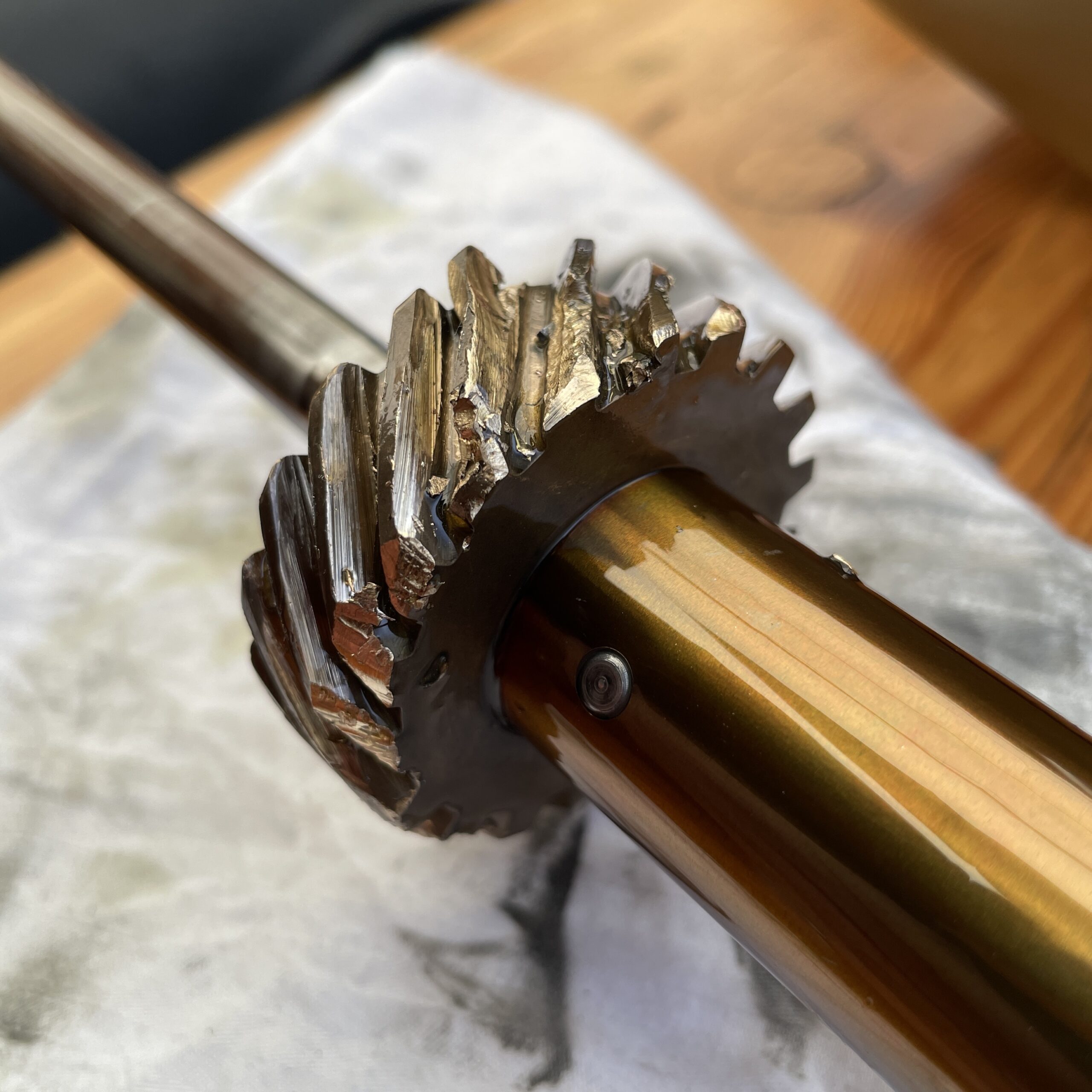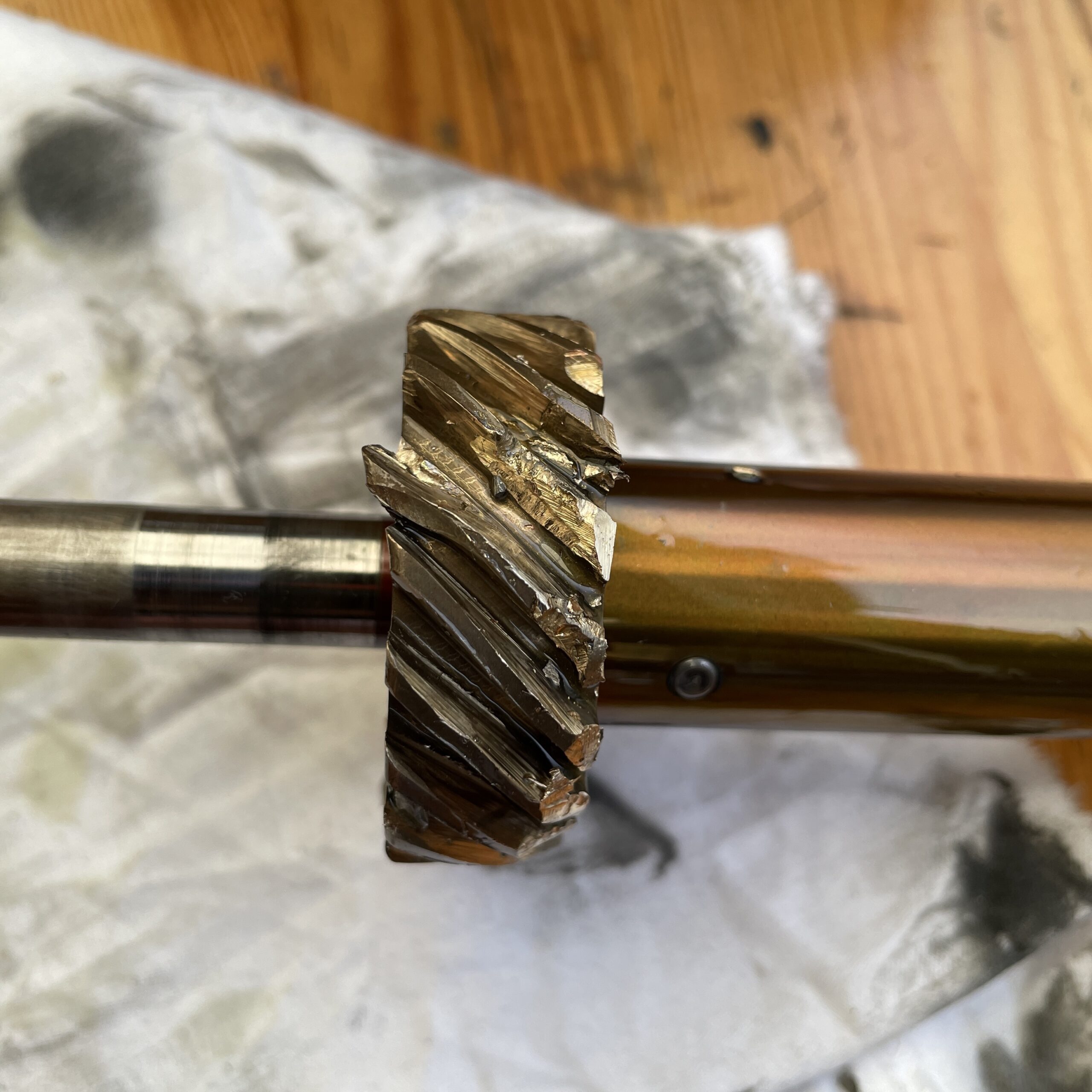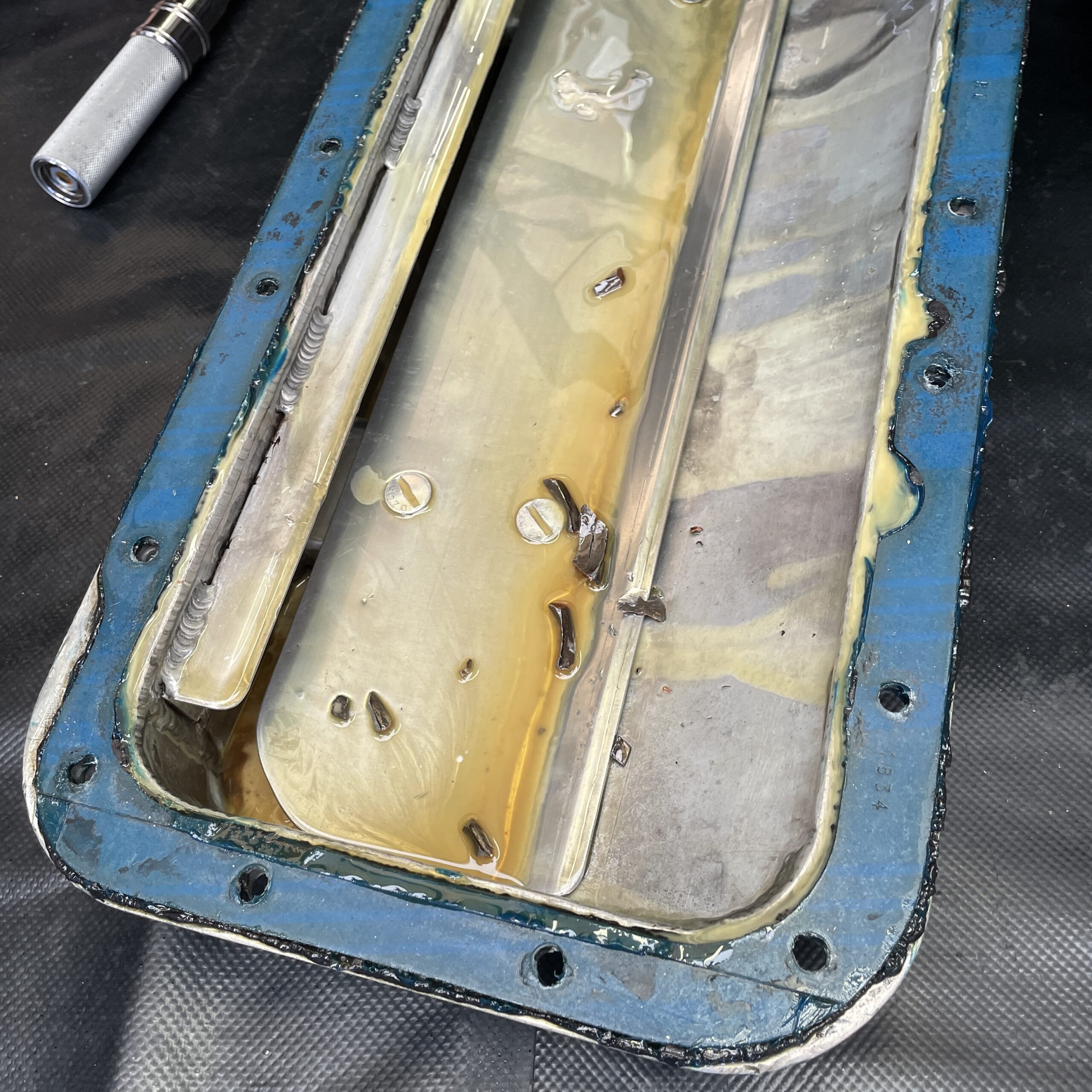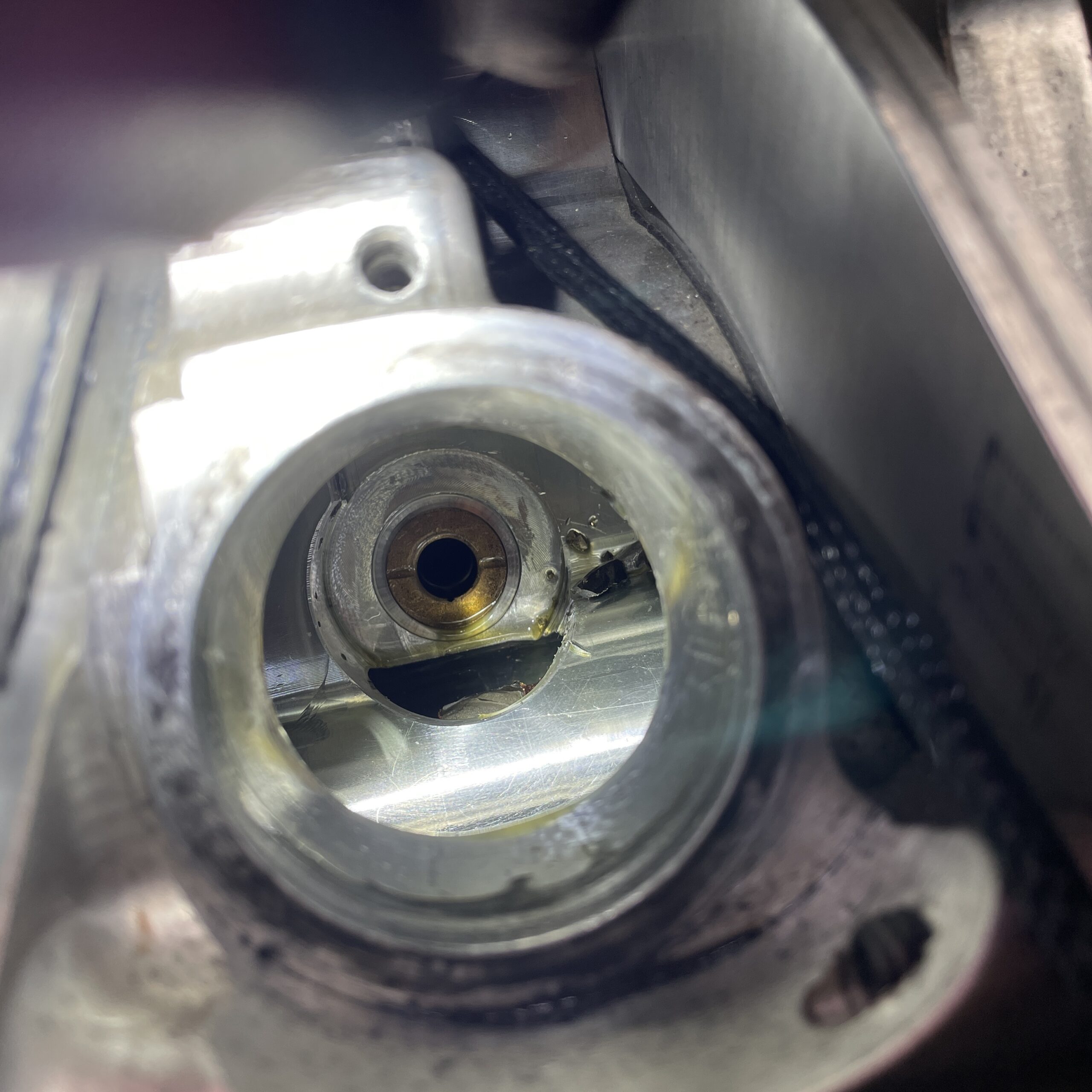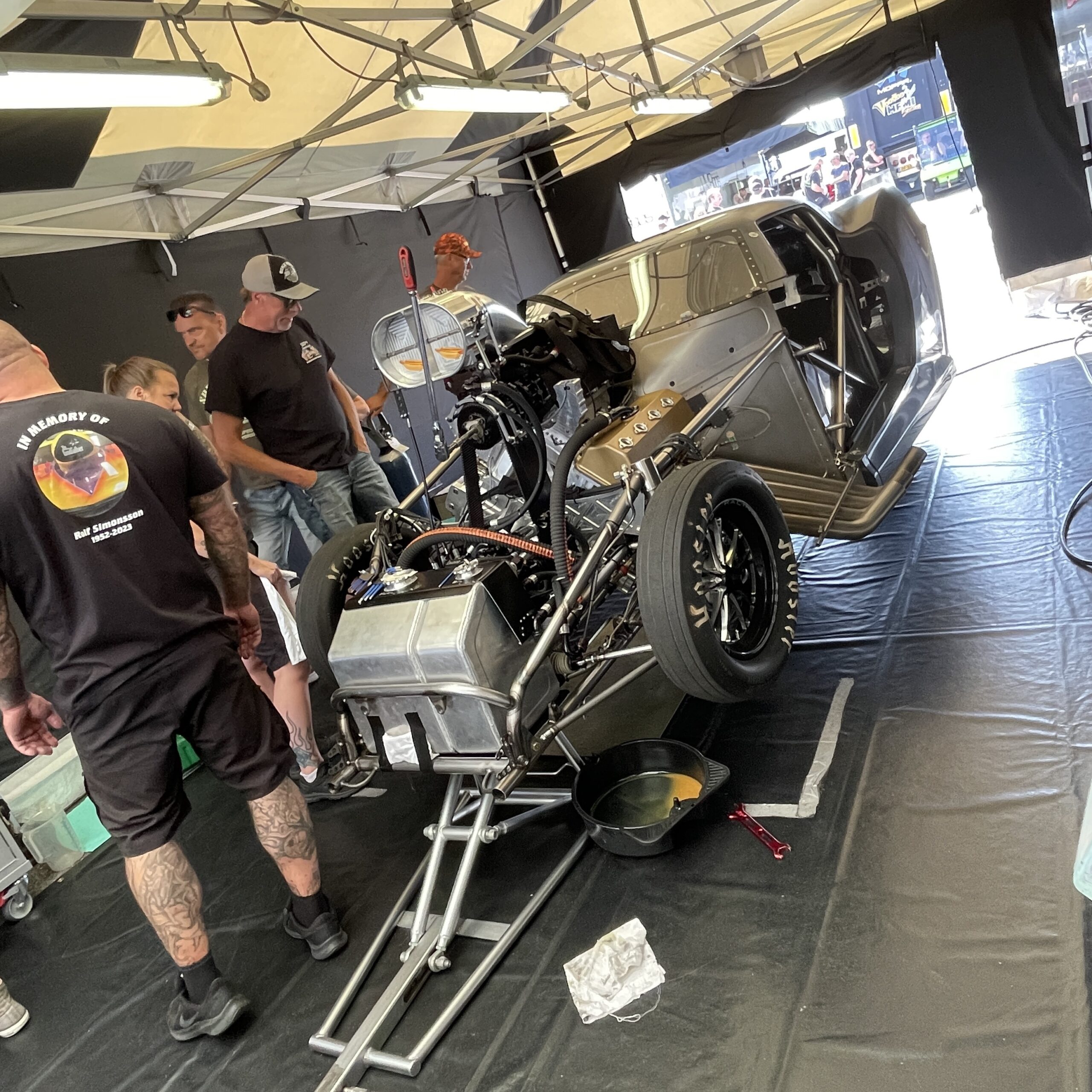 We fired up the motor to warm it up and get it ready before Q3 and first round today, all sounded good and then the motor just died!… We found out that we had no ignition / spark or oil pressure!….. Pulled the distributor cap and turned the motor and the rotor did not turn…
Pulled out the distributor and found exactly what I assumed to be the problem!… The distributor gear is damaged and on the camshaft the gear is gone! This have happened before and the manufacturer said the we must have done something when installed it, but this is a completely different motor and same thing happened….
So it's just bullshit parts and bad quality!…