Second pass I held done the pedal on a planned 400 feet pass and all felt good until it started to shake some so I was off the throttle at 2.99 sec and rolled in to a 4.30 pass to the 1/8 mile and that felt really good! 60 ft was better than the first pass with a 1.0098.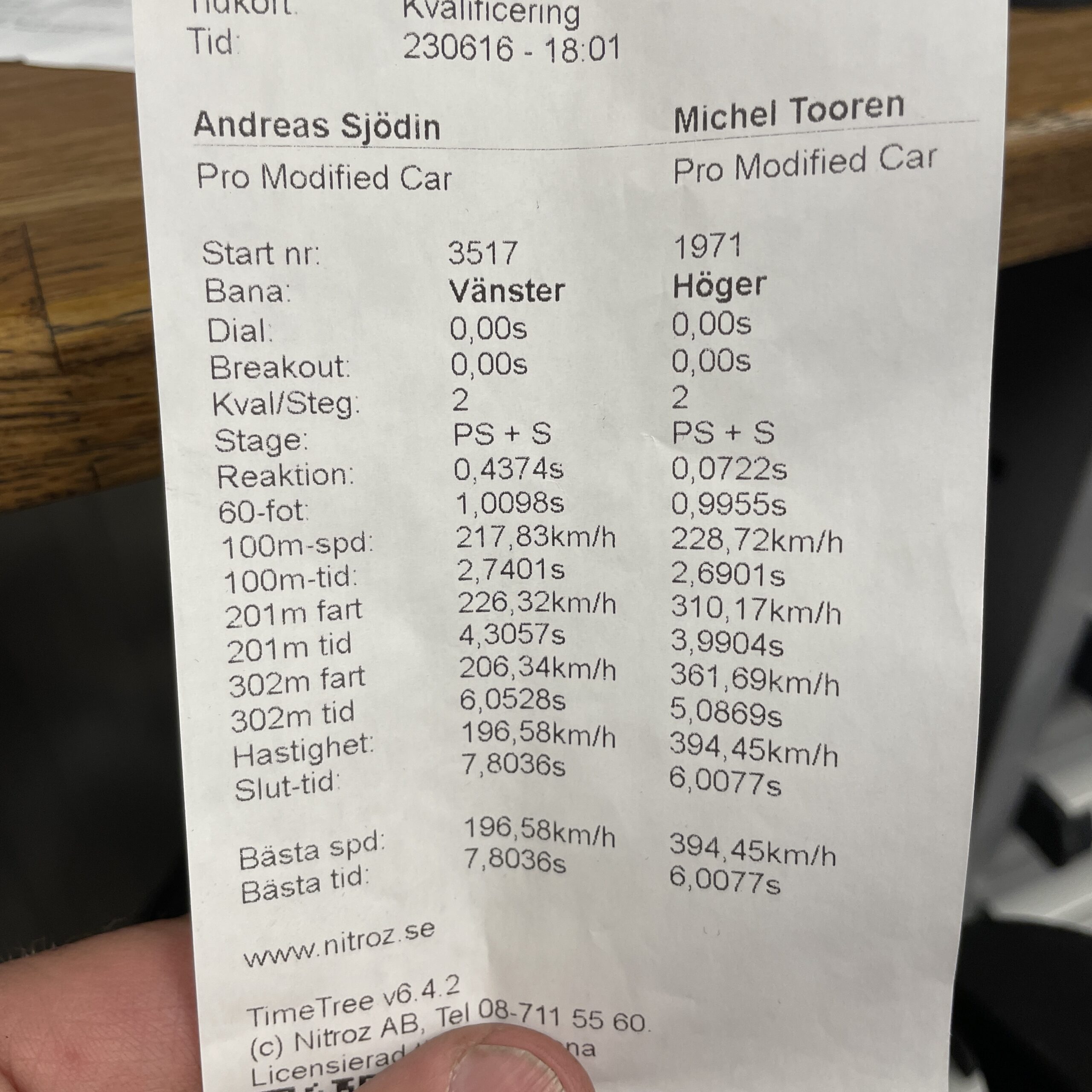 We are too low on power so tomorrow we need to add more and change transmission to speed up the wheels some! 😀 But I'm really satisfied anyway with how the car works and all the time spent on it really gave great result!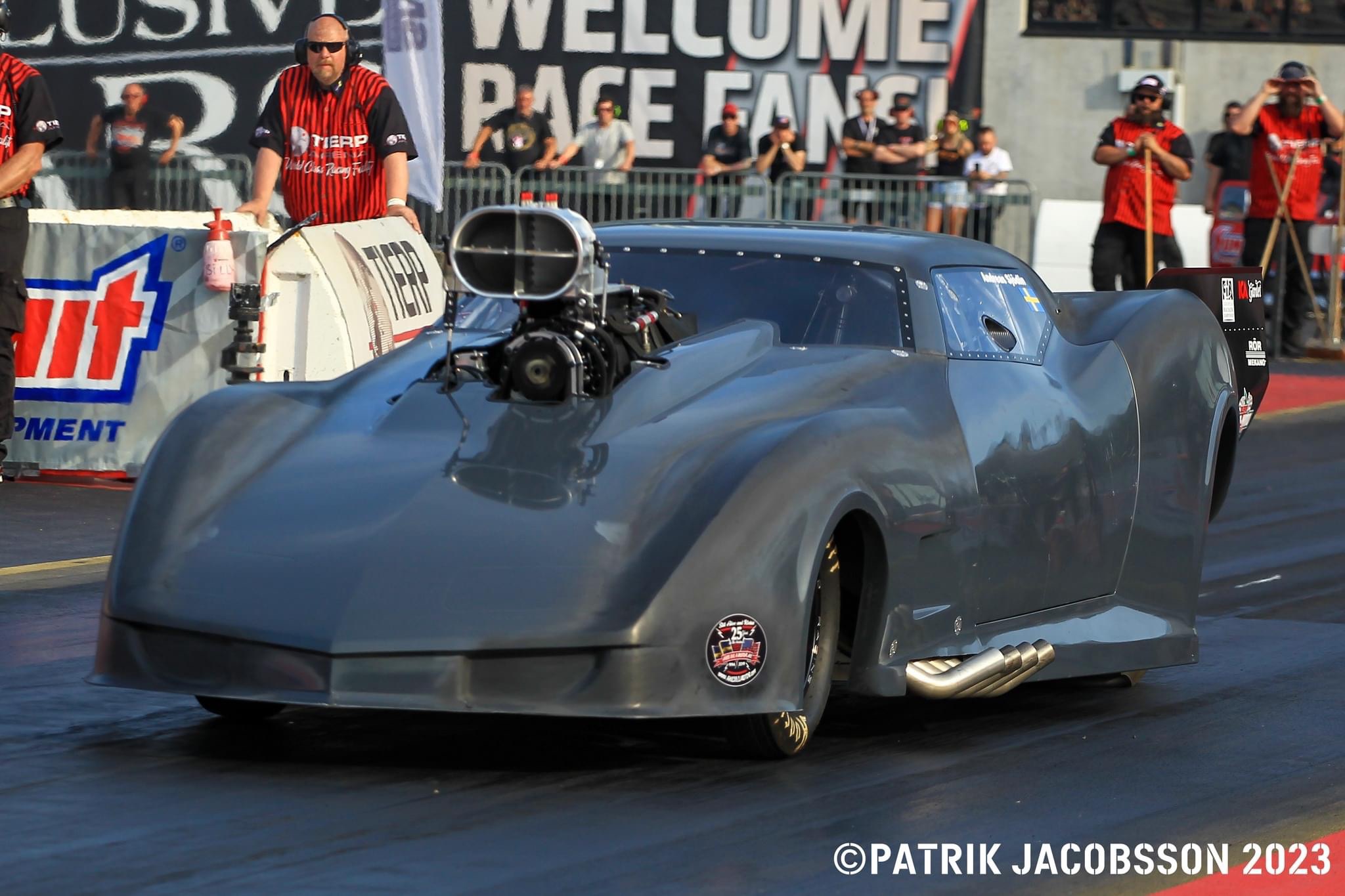 Nice picture by Patrik Jacobsson! <3
Only thing I don't like and we got a huge problem with is the fuel system / whole blower set up with all kind of errors… We been having a huge problem with the idle since the first time we fired up the motor… But hopefully we will find all the things one at the time, step by step and sort them out but I think it's really bad that people sells things they don't have a quality check on before they ship them out to customers!… It's so unprofessional that I want to puke!…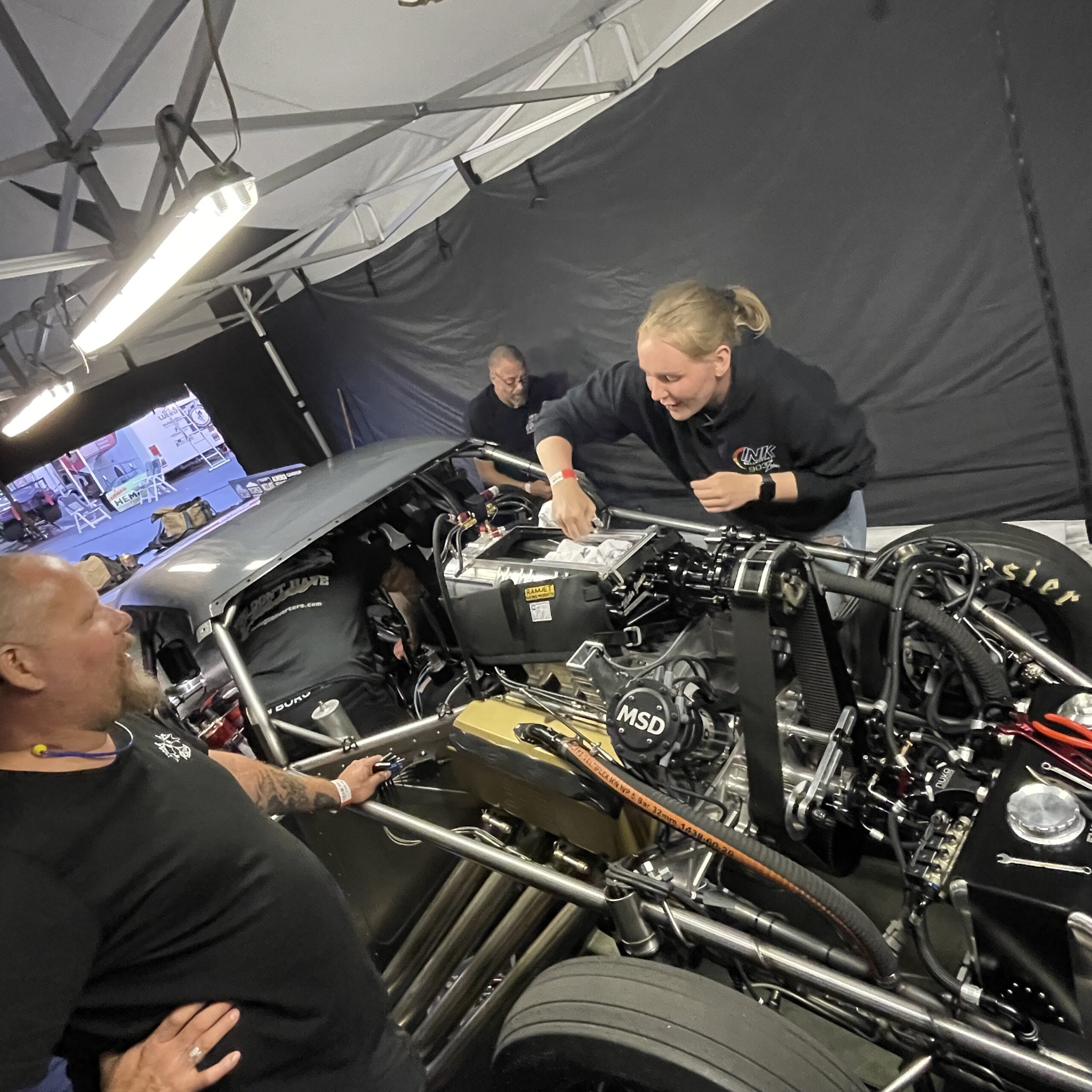 But before working on the junk we did service the bottom end and checked trough the valve train and all looks good! 🙂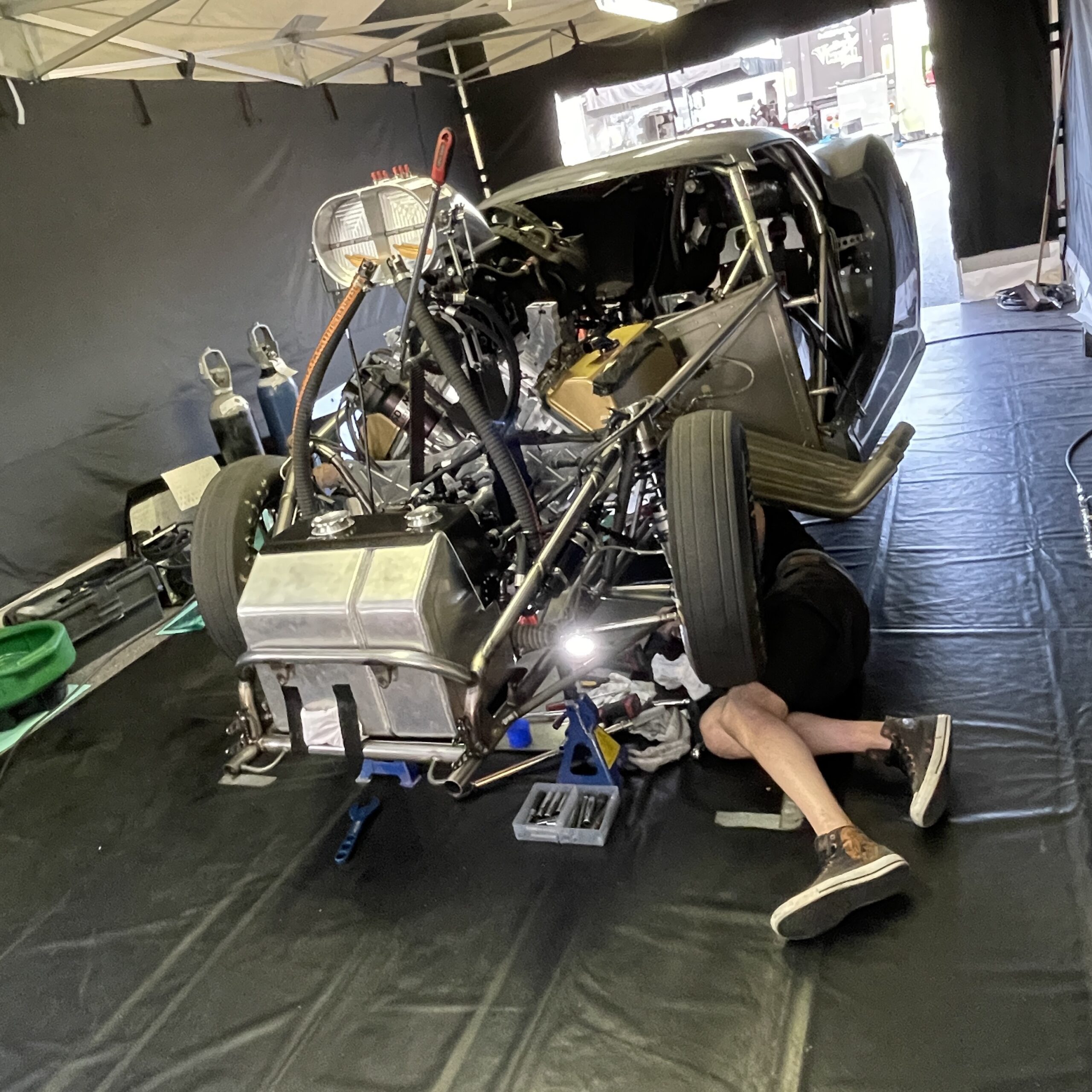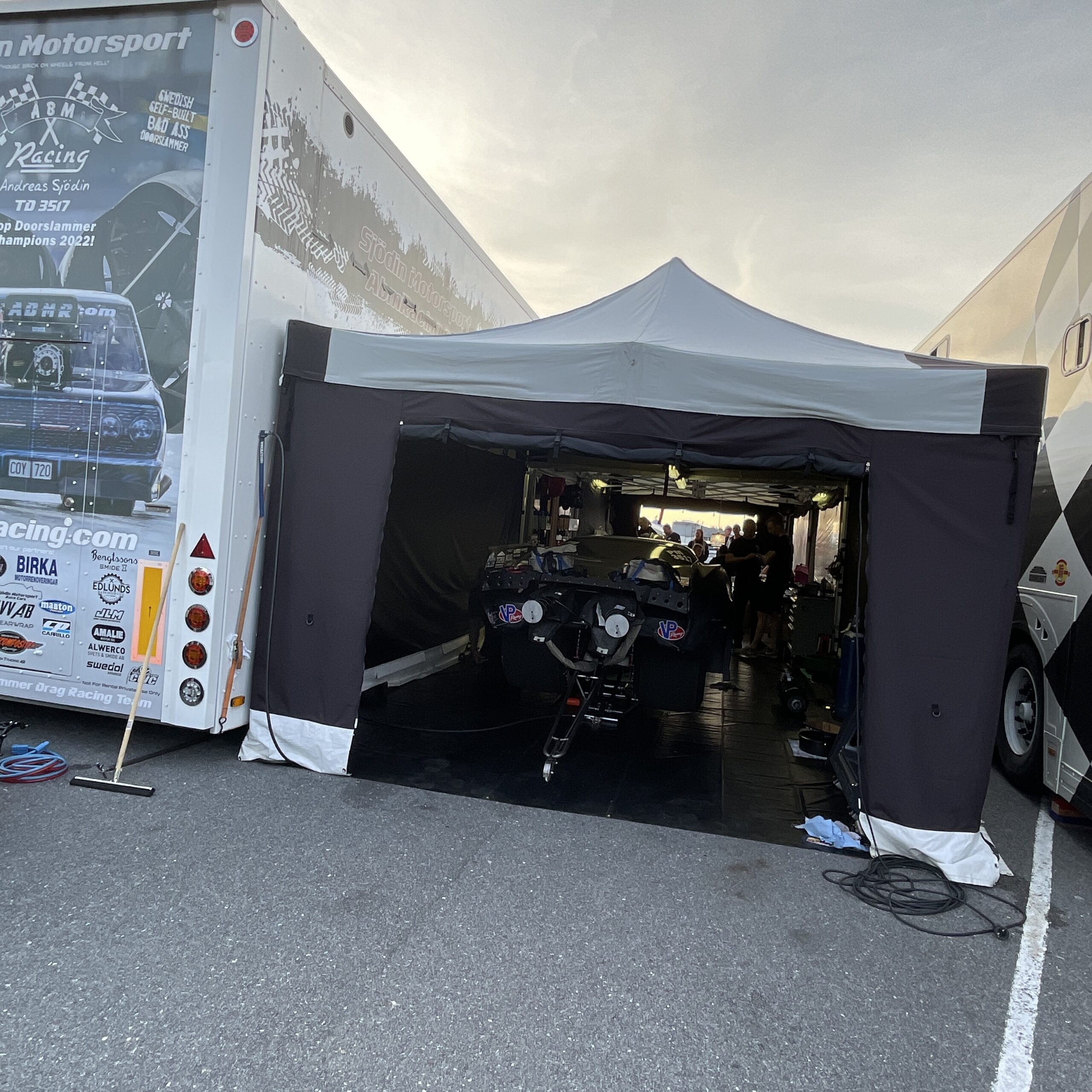 And Max are on the transmission change and we will also change fluid in the Bruno Drive due to overheated trans oil when we got a crazy rolling idle in the last round!..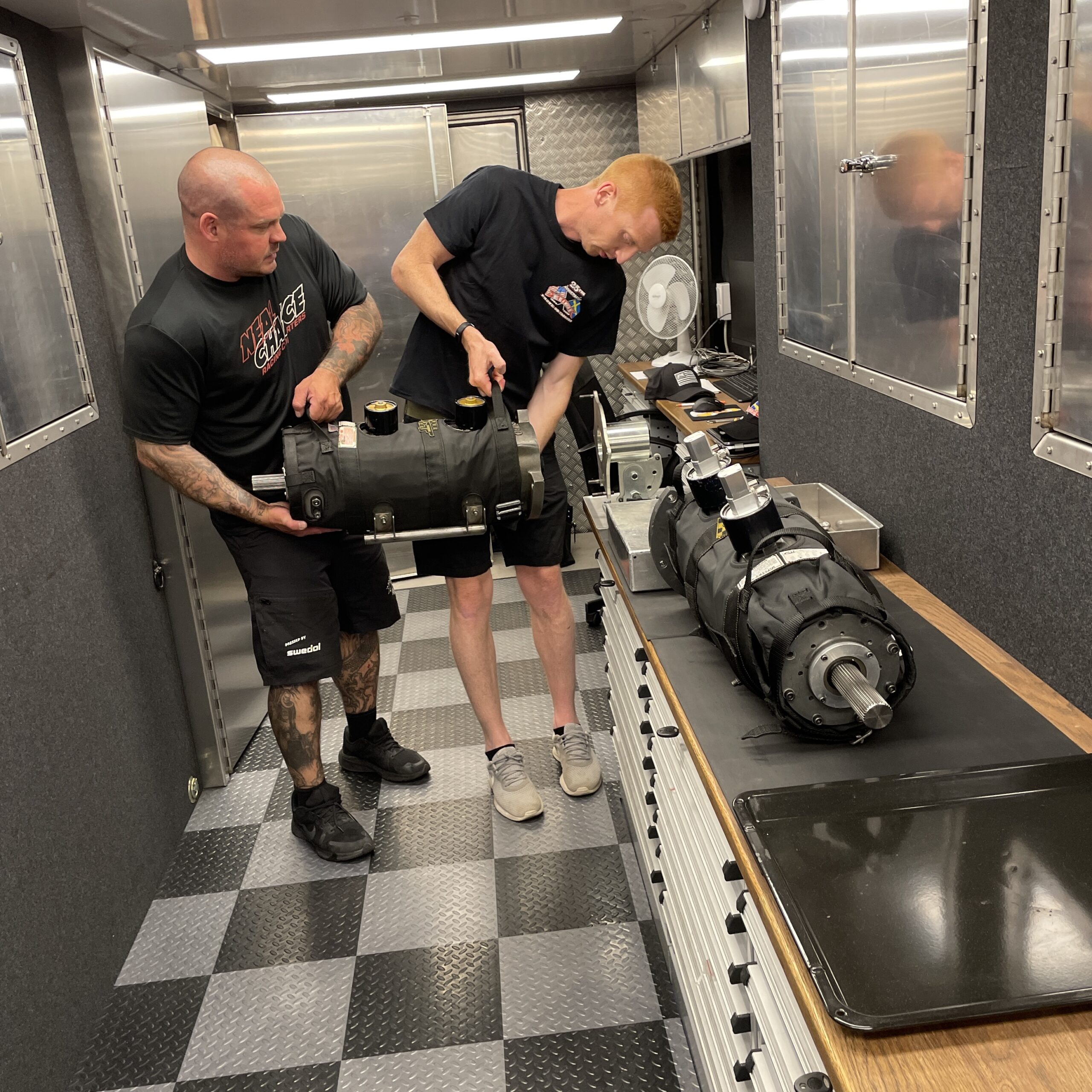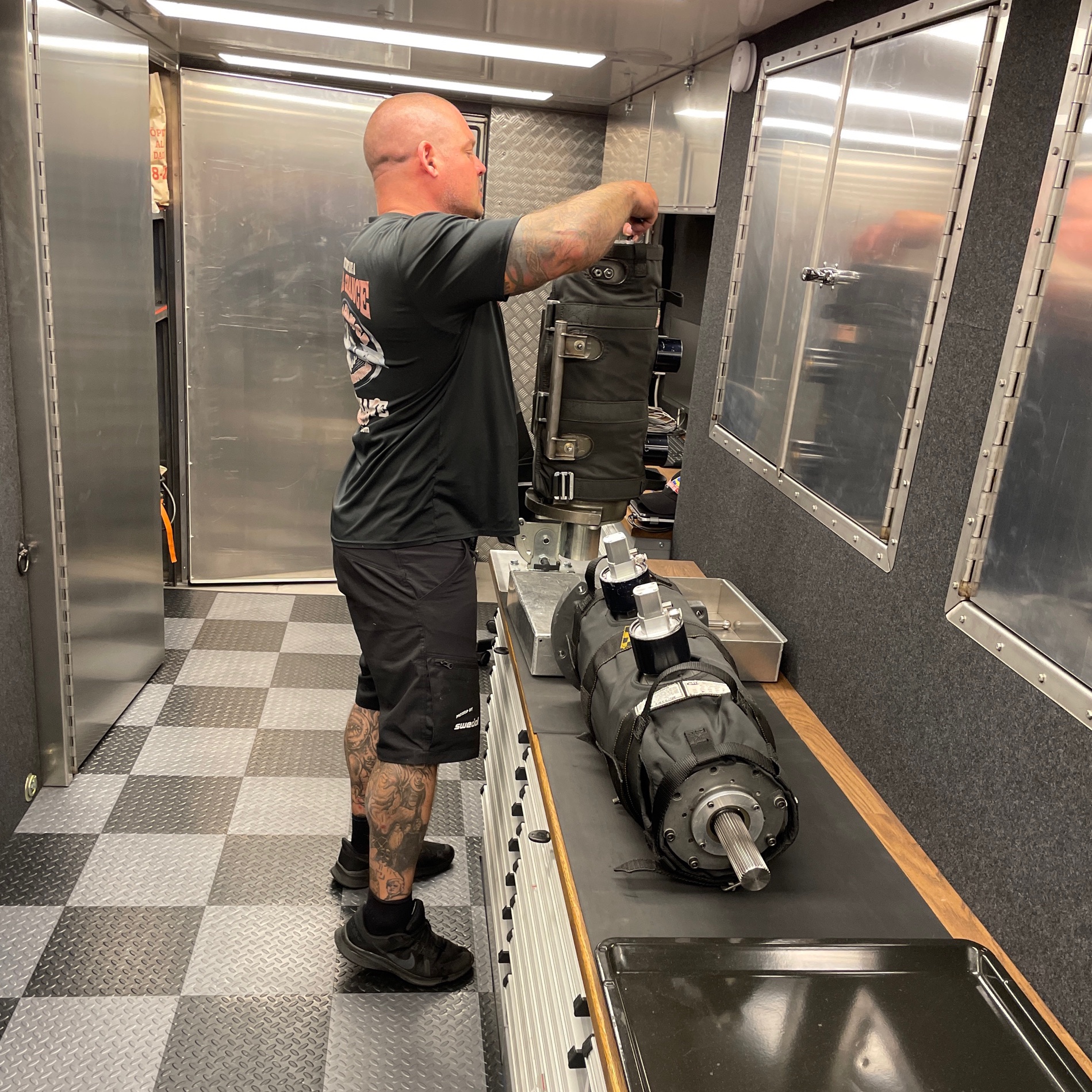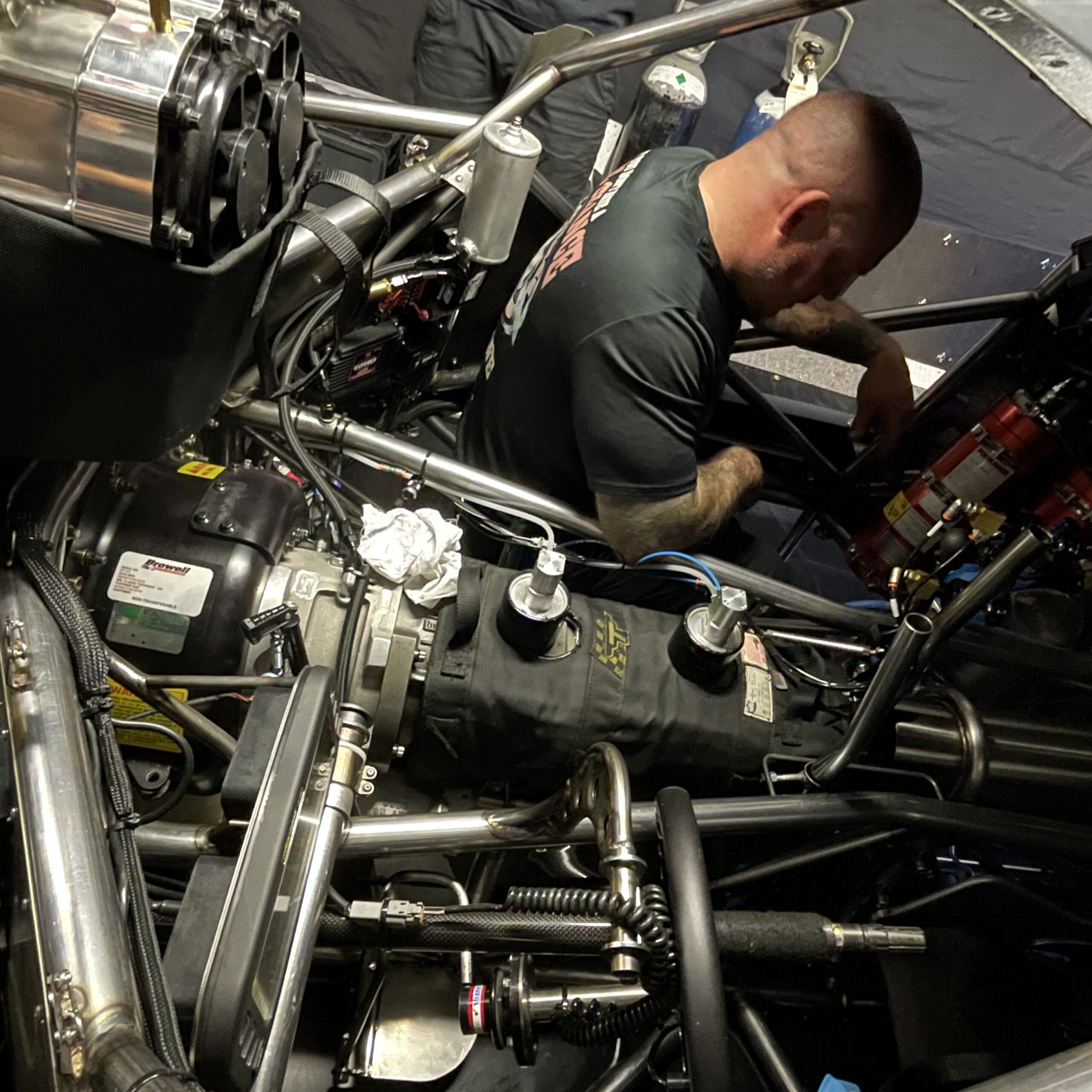 And today it was BBQ Friday made by Dennis with grocery's from our awesome partner ICA Gärdet and friend Kaare! <3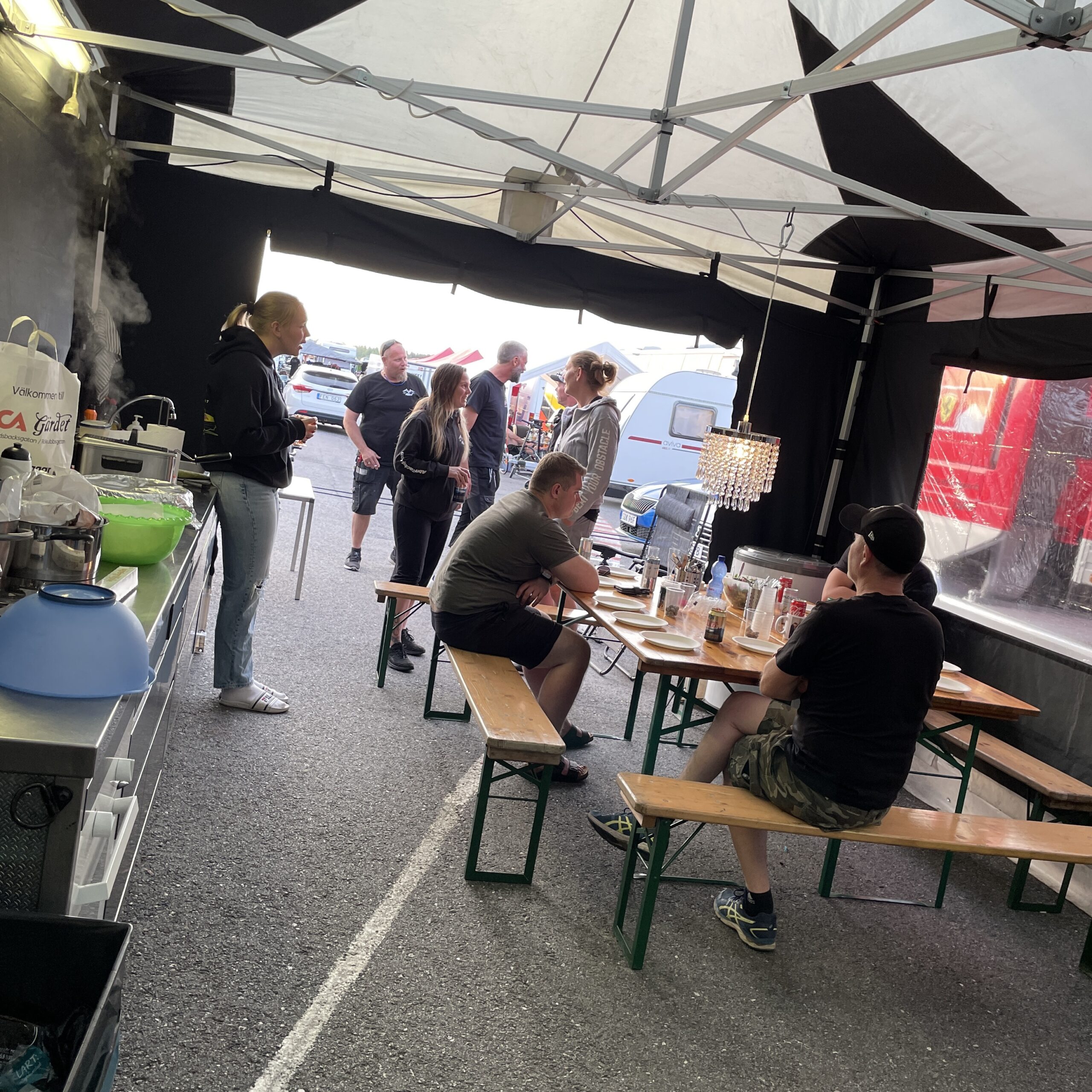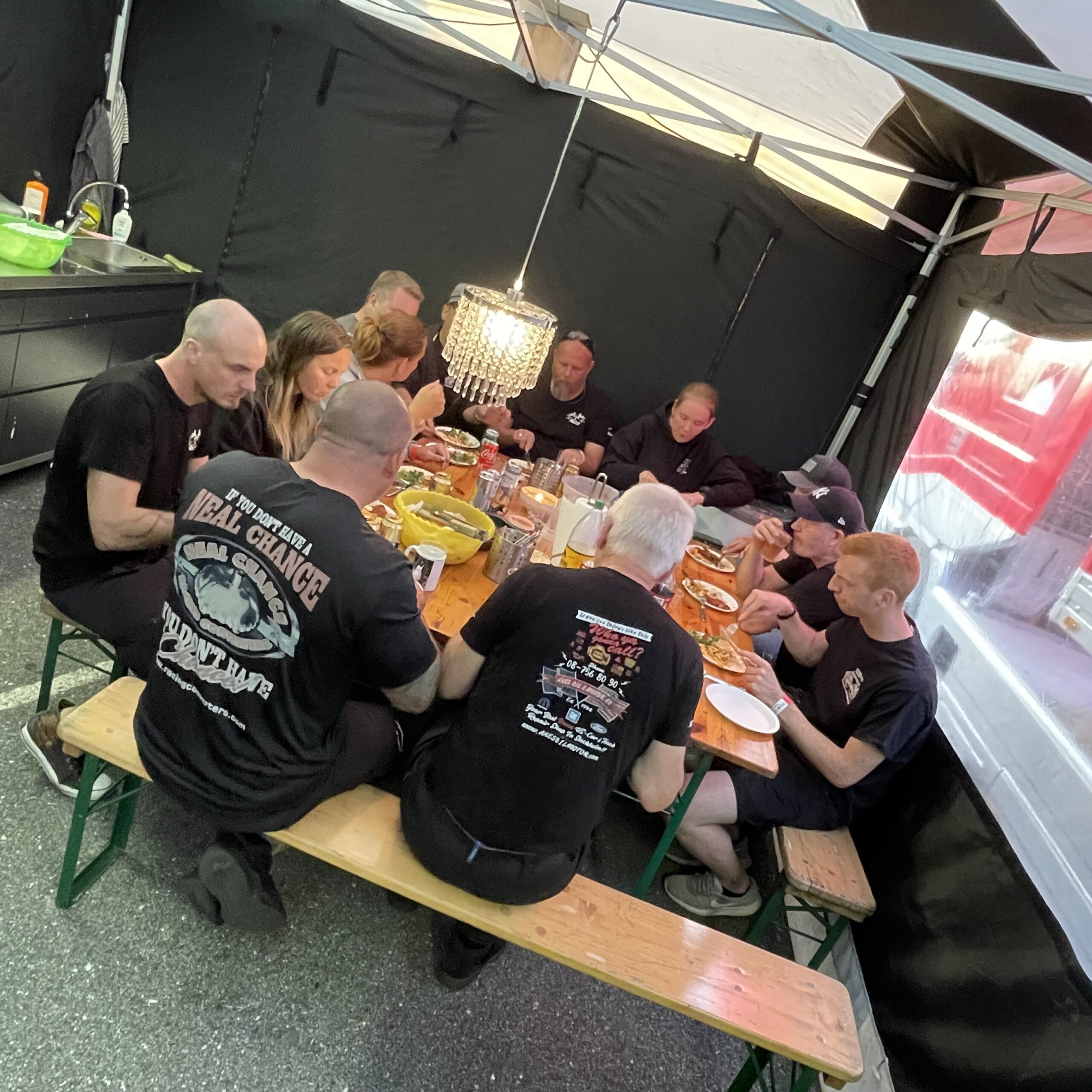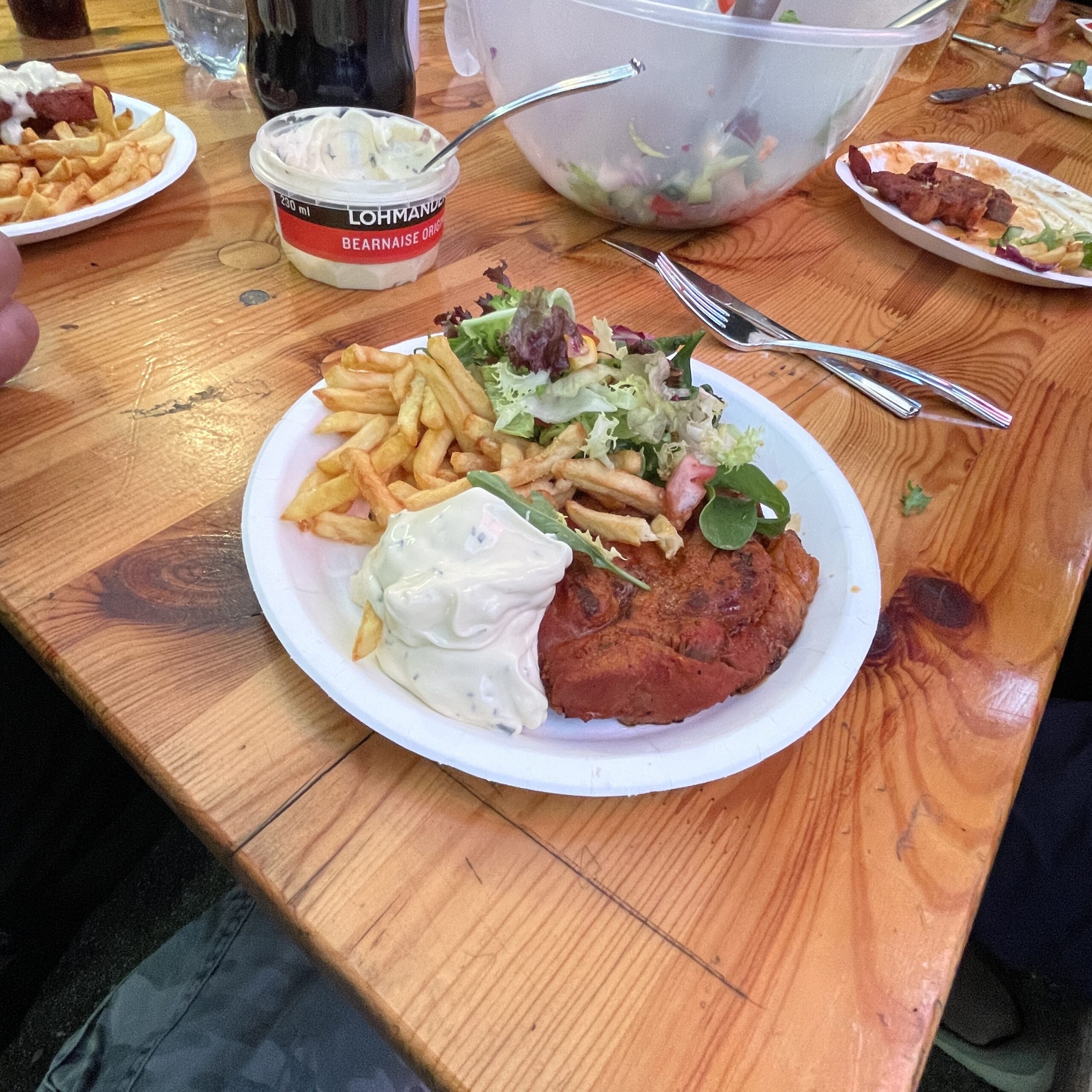 This is Bänkt!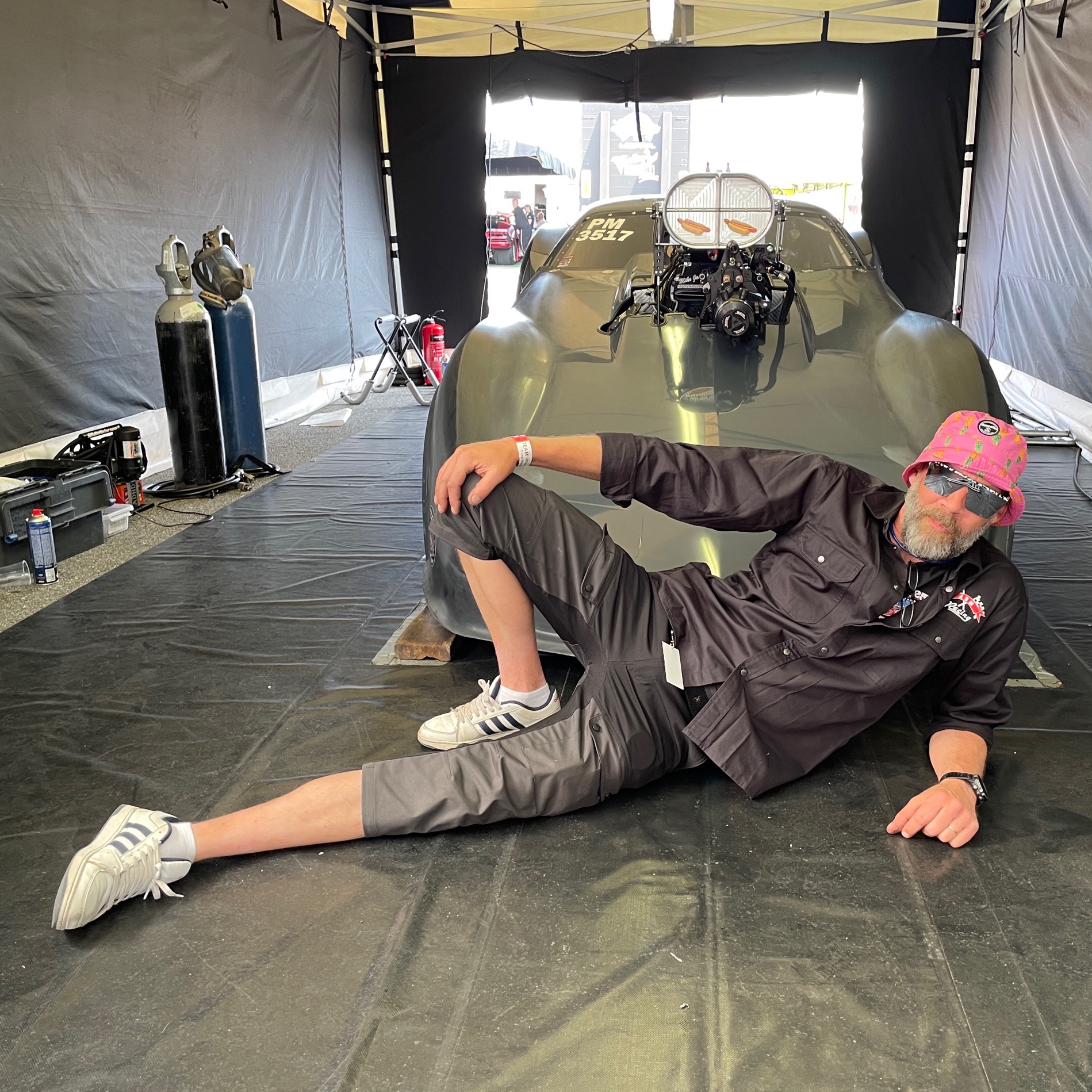 And by the way, this I camp Sjödin Motorsport / ÅBM Racing! 🙂