Thank you FHRA for letting us make a pass after the set time due to we did not have any power in the trailer because of some electrical trouble in the pit area! 🙂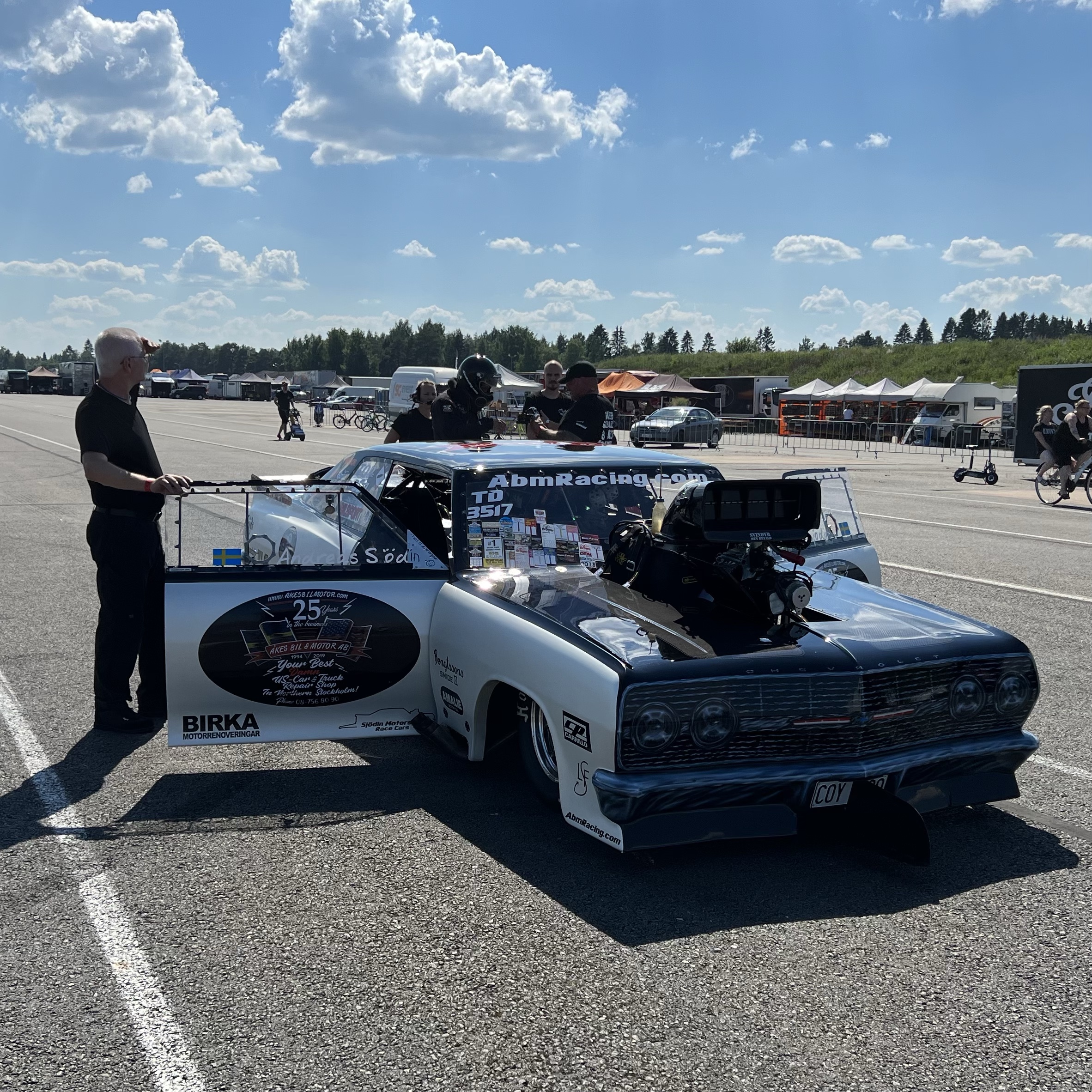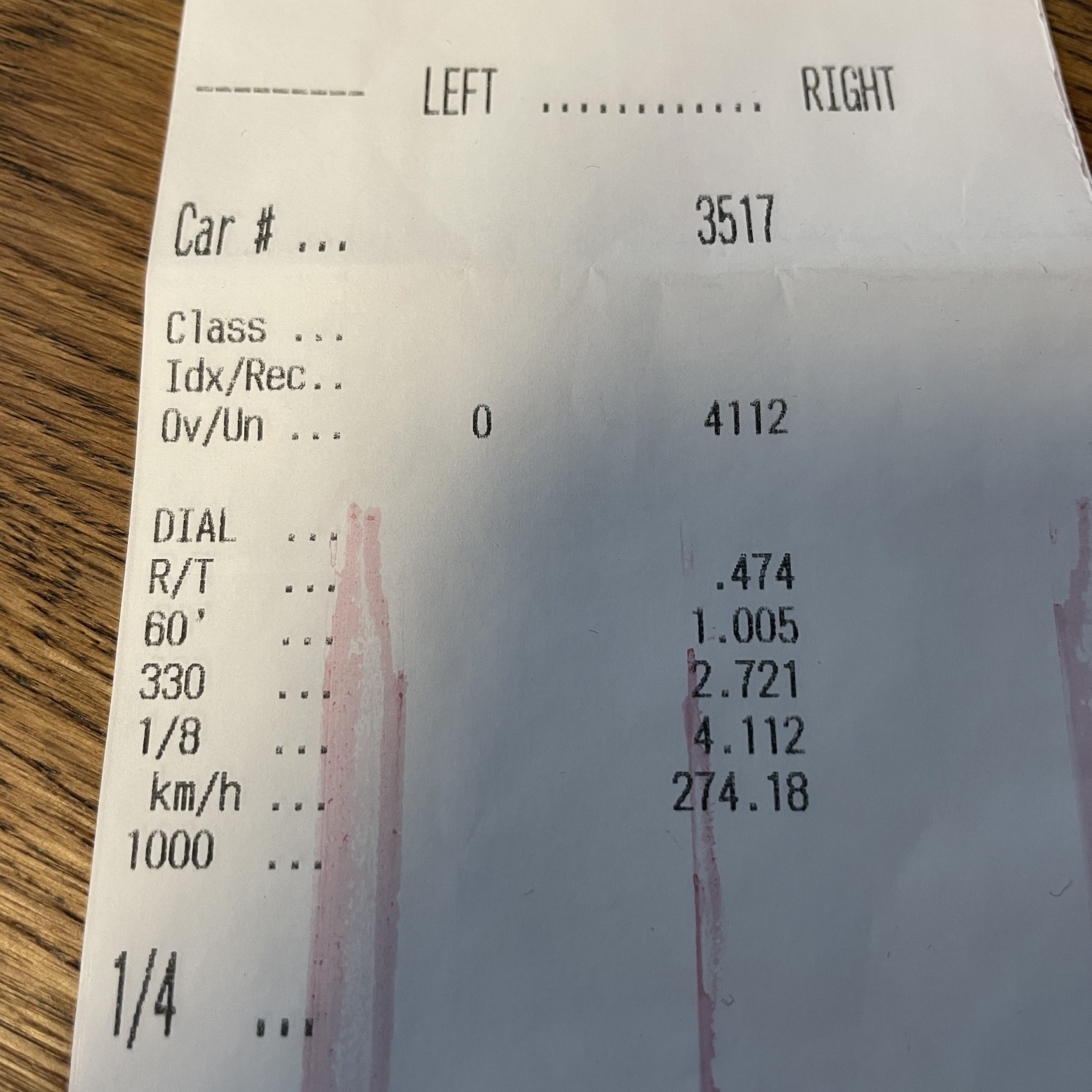 We made a 4.11 with a low speed as a shake down in first round out for us and Q2 for the event!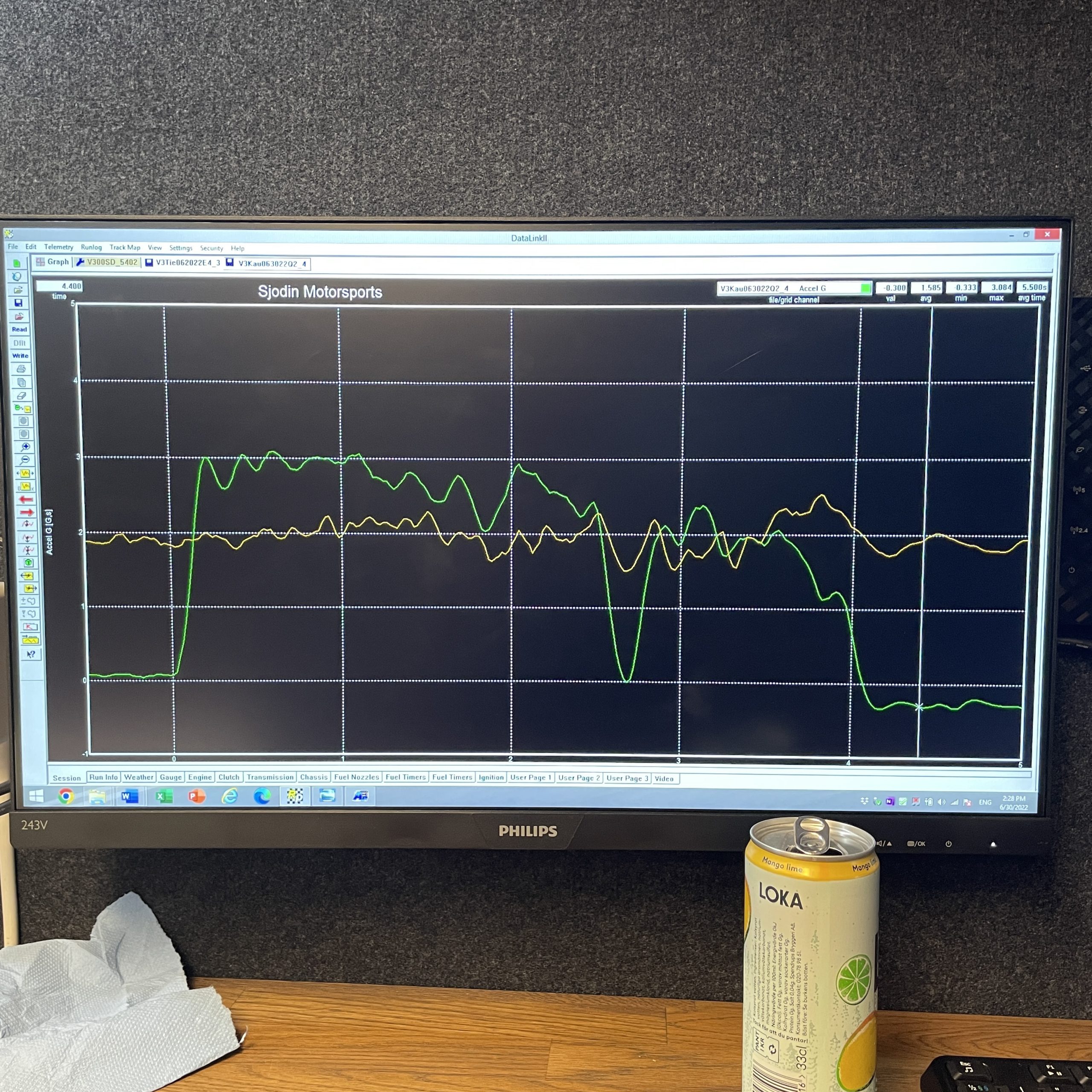 Went into a shake at 1.6 seconds that got worse, went left and sideways with a couple of G:s and made a loooong peddling and got back into it, but at least I now got some data so I know what to try change for next round!
Next in about 1.5 hour from now!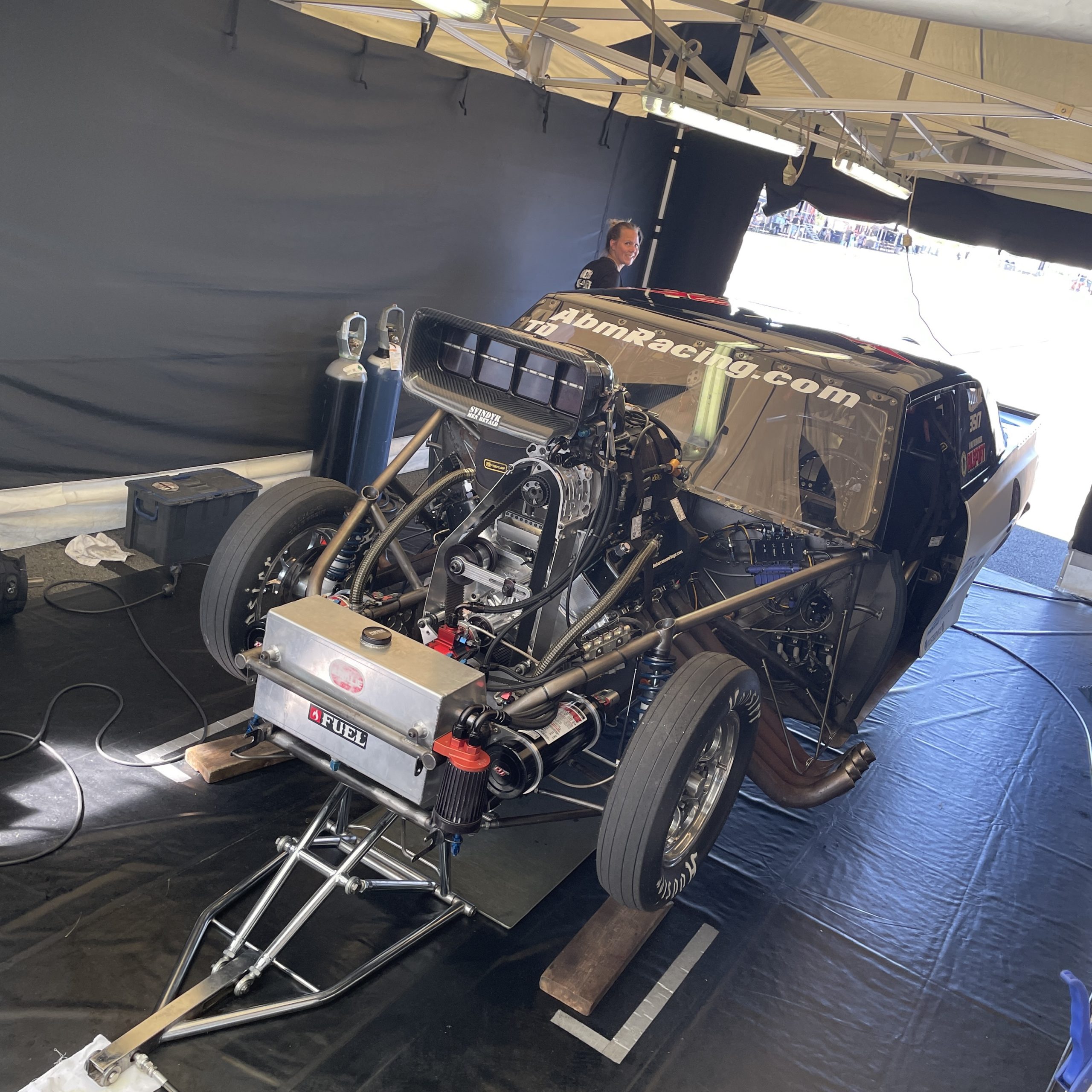 Now service of the car and find a better tune for it! 😉