Ok, let's do some more of this about what we have done on the trailer! 🙂
We made a little break on the trailer work during the summer of 2021 but in the end I September it was finally time again and we did install a sender in the waste water tank so we can see how much that's in it, we also did the last stuff checking through the brakes fixed some lose backing plates / shields and got all moving stuff to move like that should and lubricated so they will continue to do that!..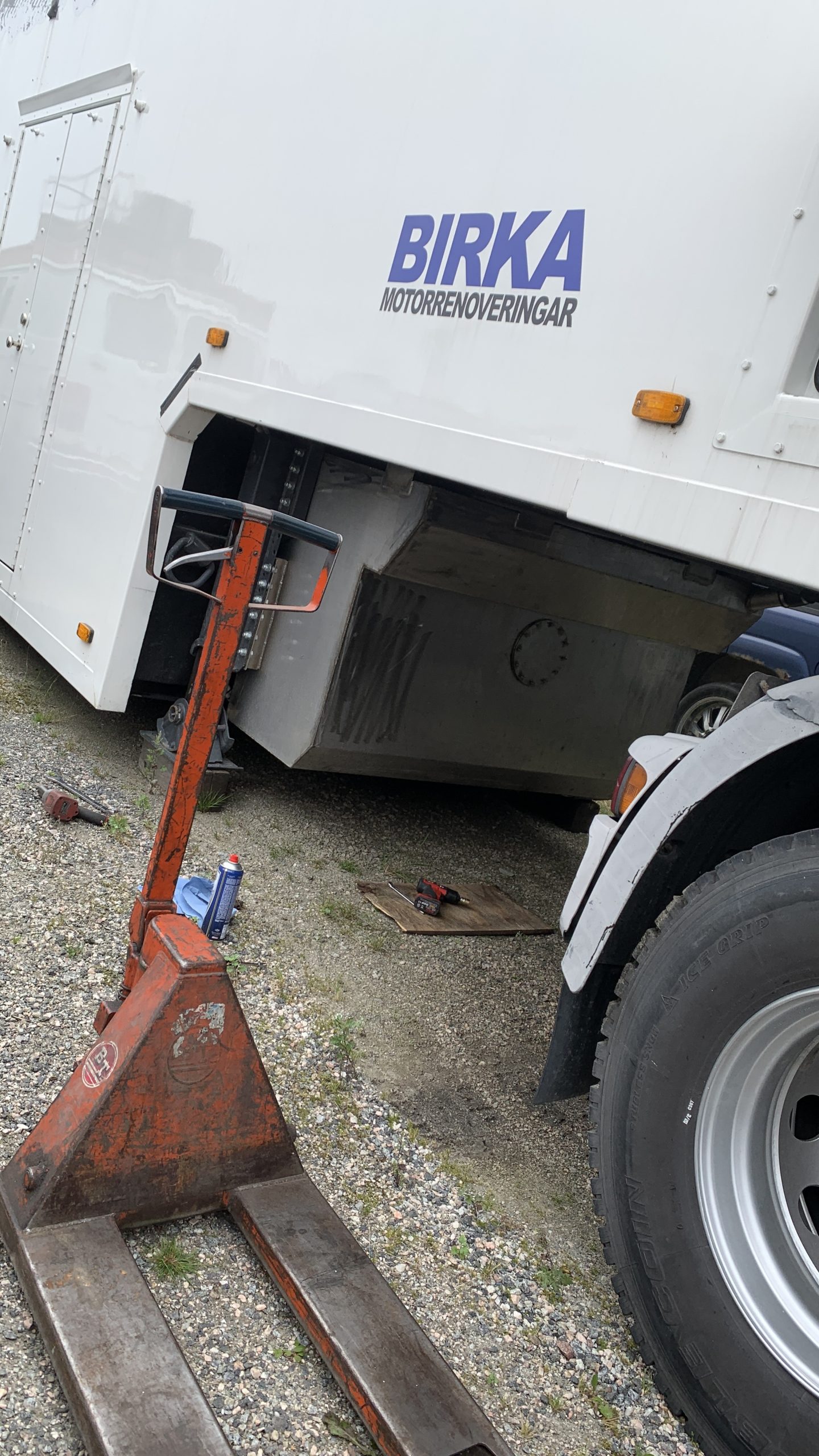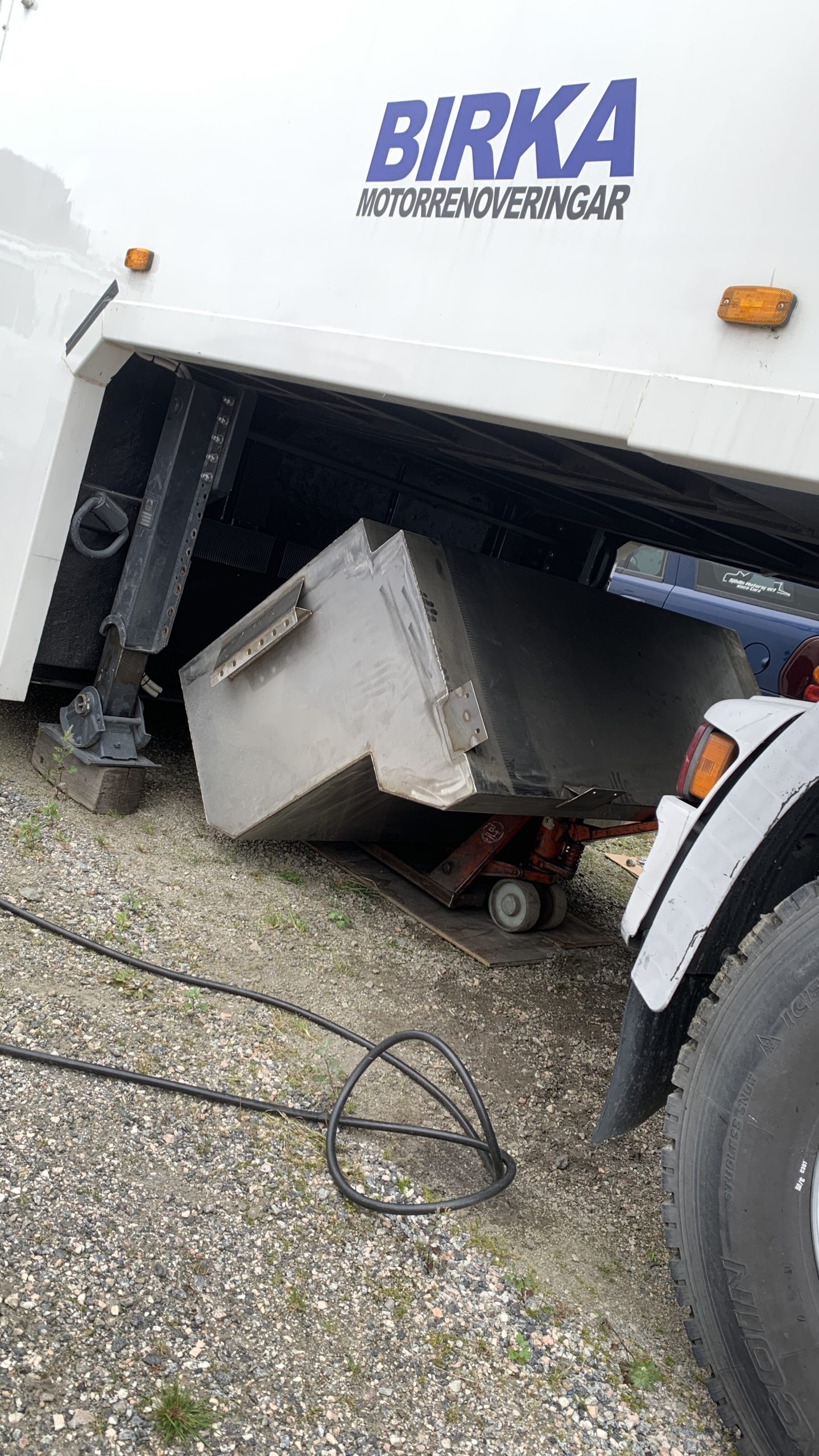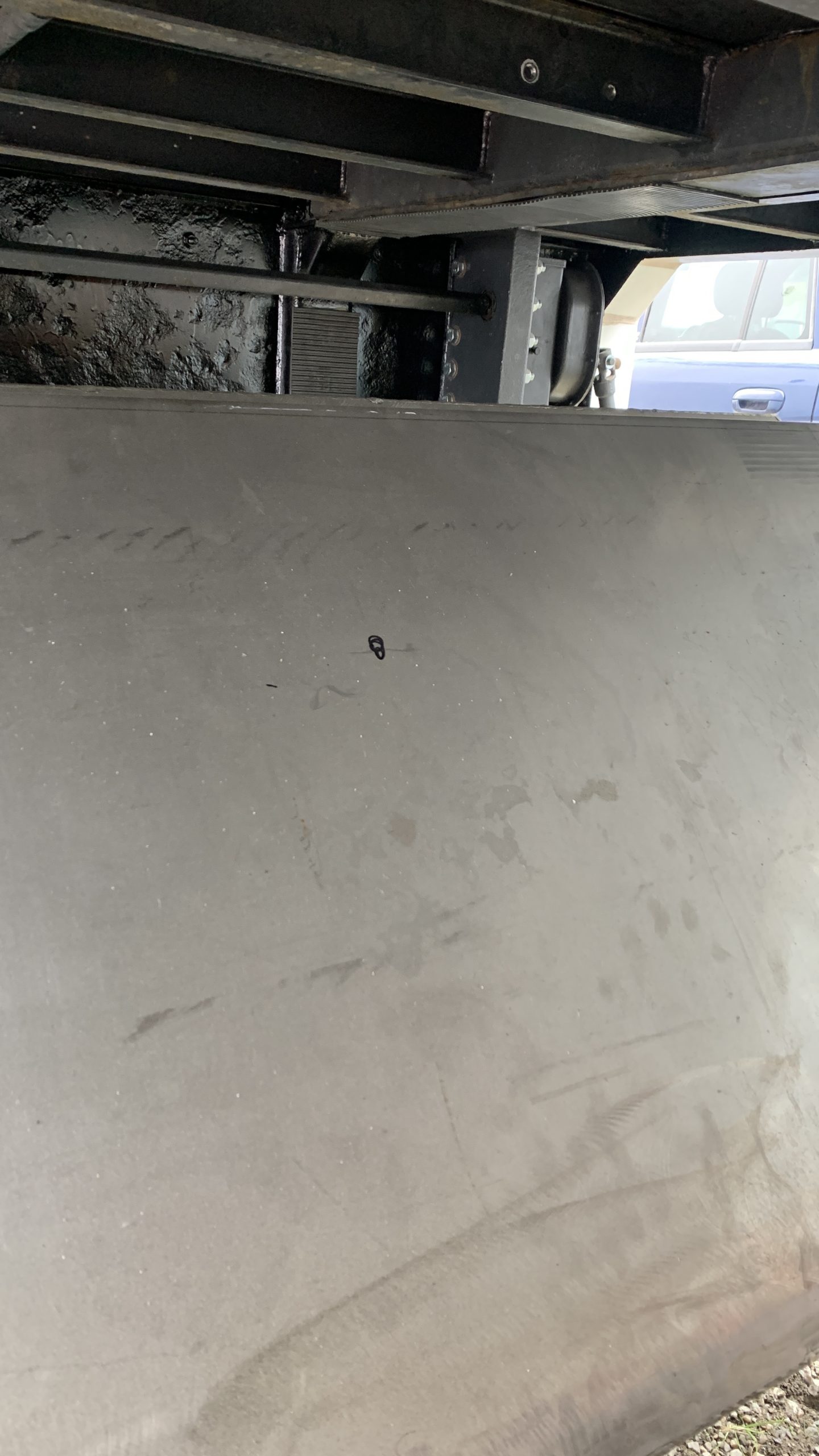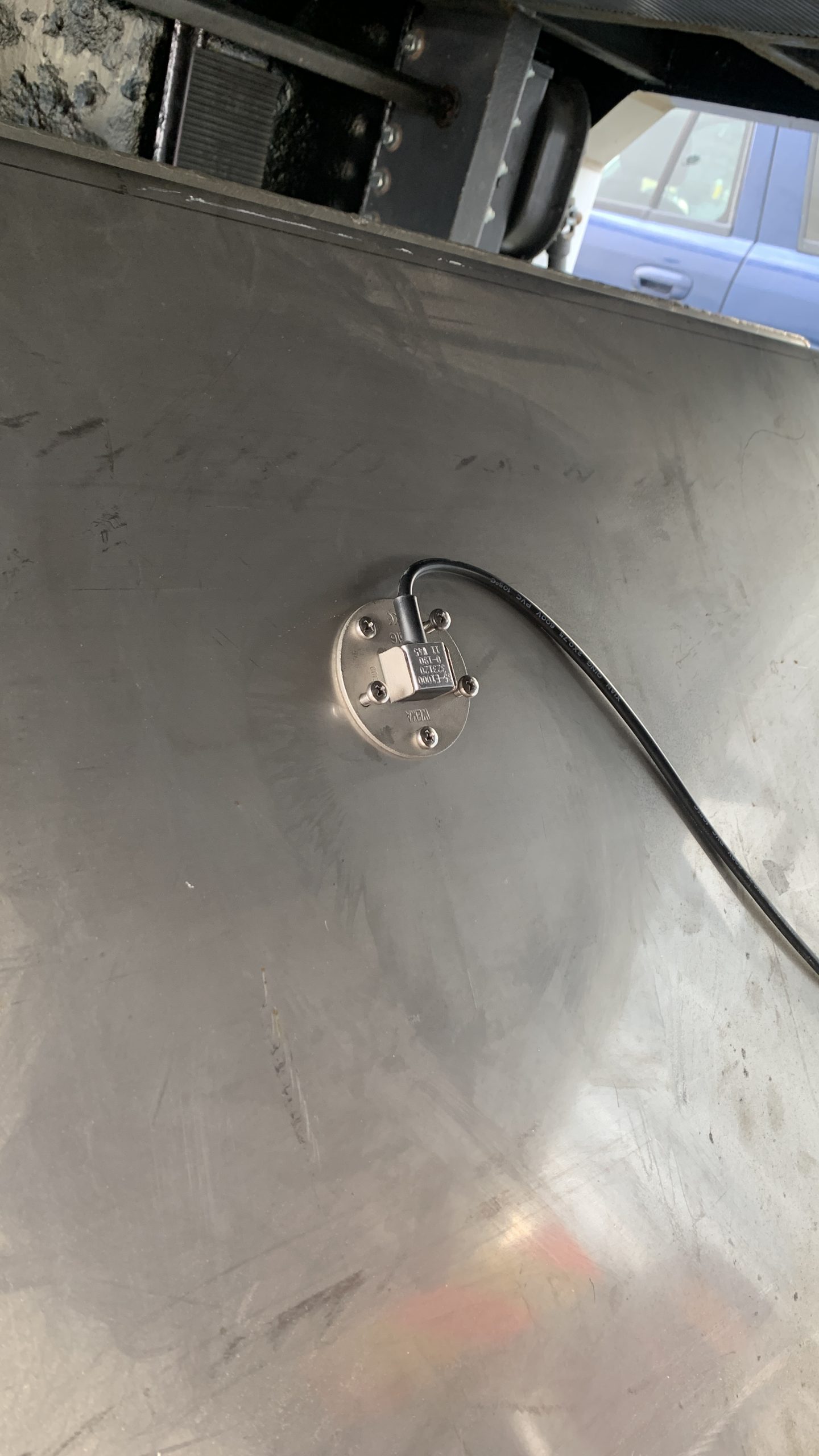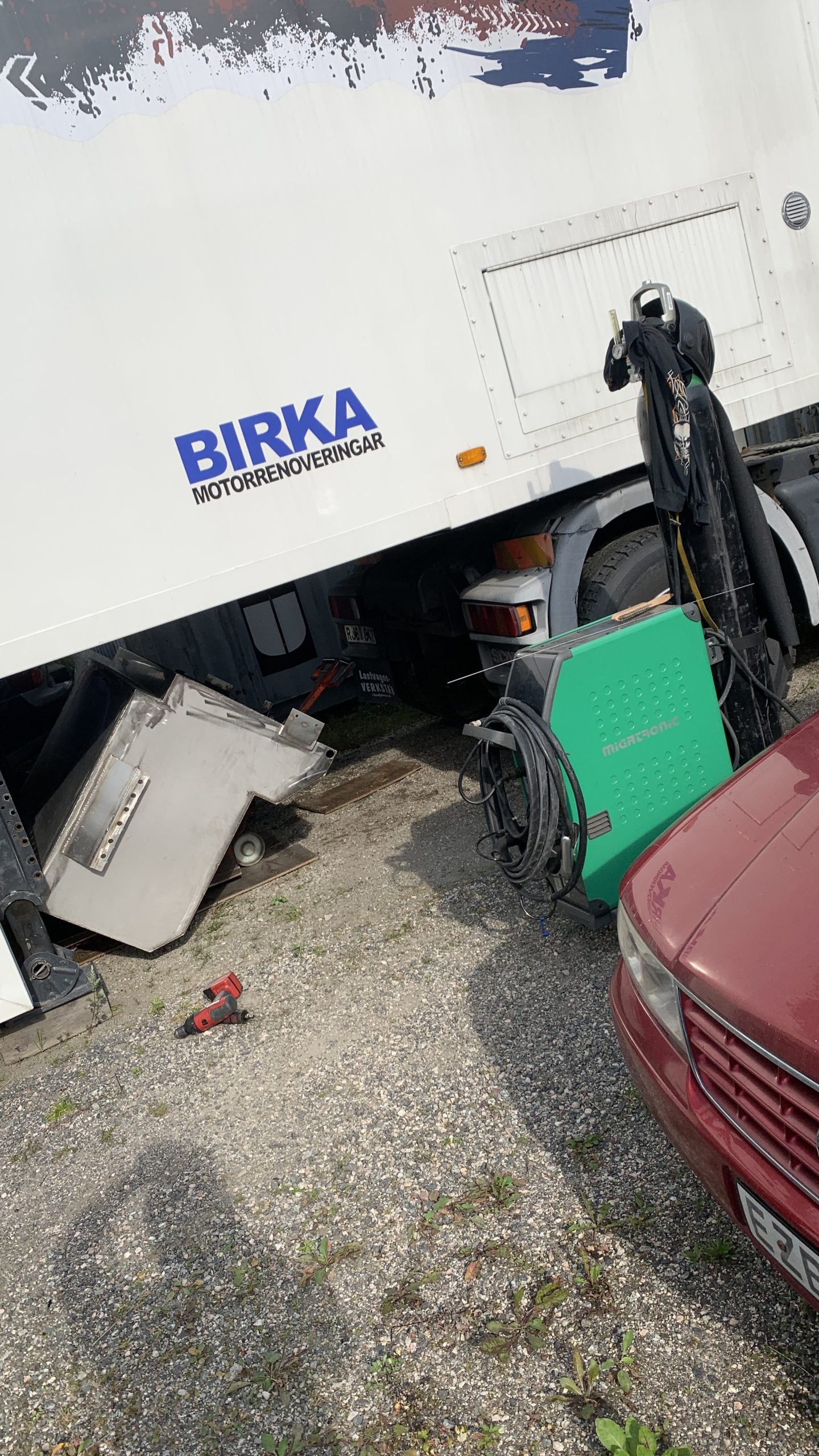 And then we switched out the air ride leveling valves just to make sure they are ok and when we did I made it really easy to adjust the "standard" ride height on it just by moving a rod in a bushing so we really easy can lower it when we get to Germany next year (hopefully) on our way to England and Santa Pod Raceway!
Soon it's not much big stuff left to do on it, just a lot of small stuff!
But it feels pretty good to see some kind of light in the tunnel! 😉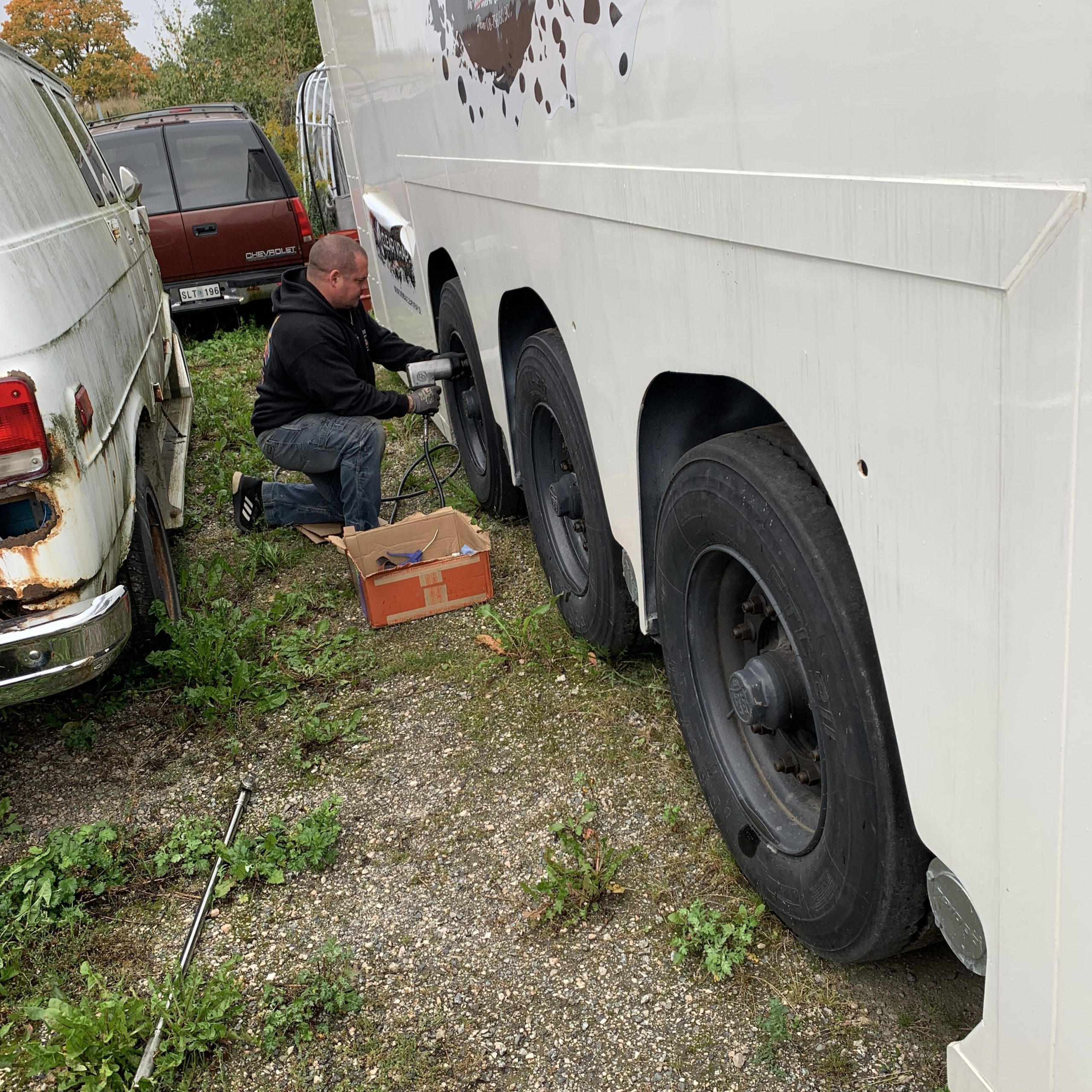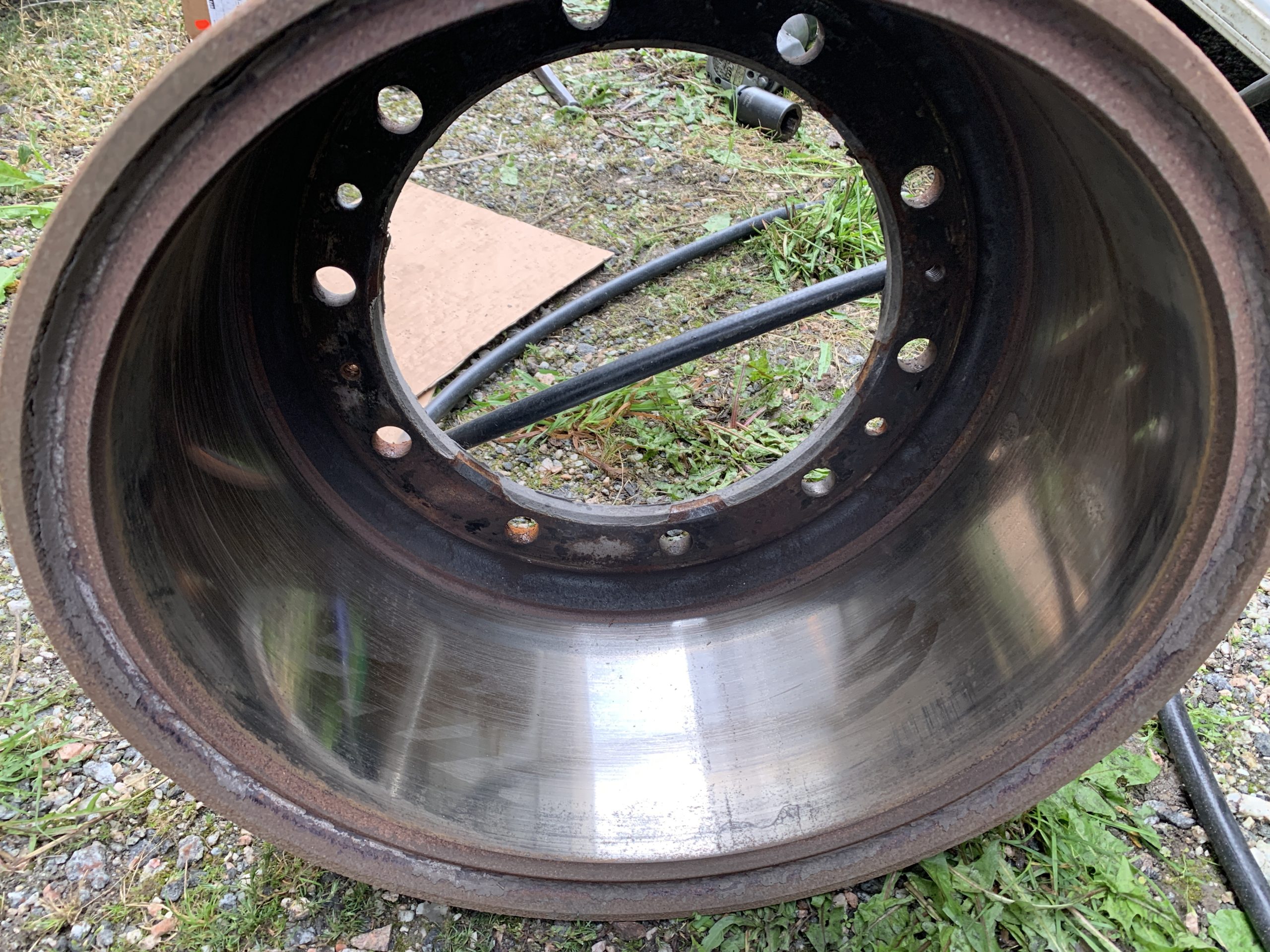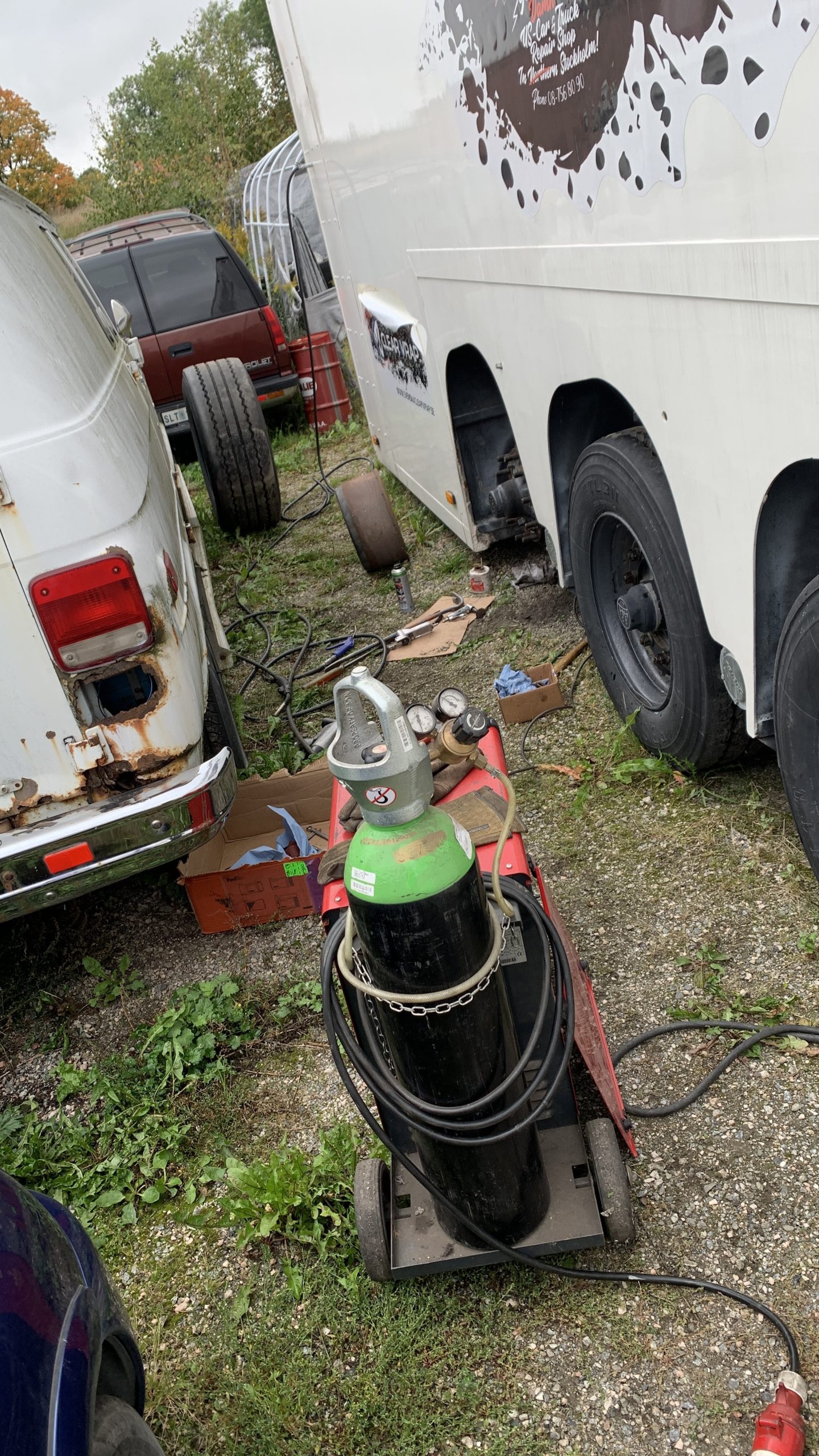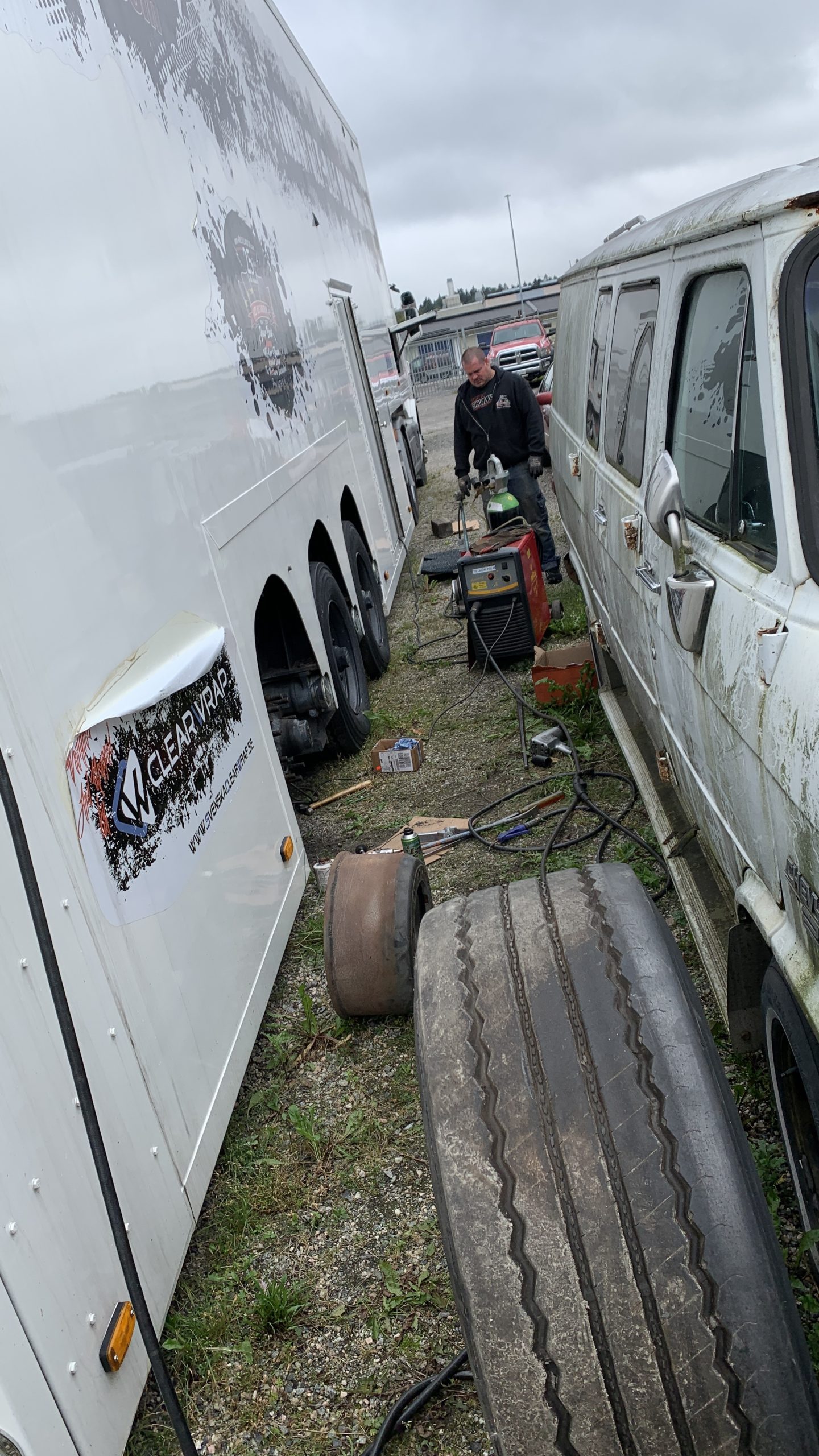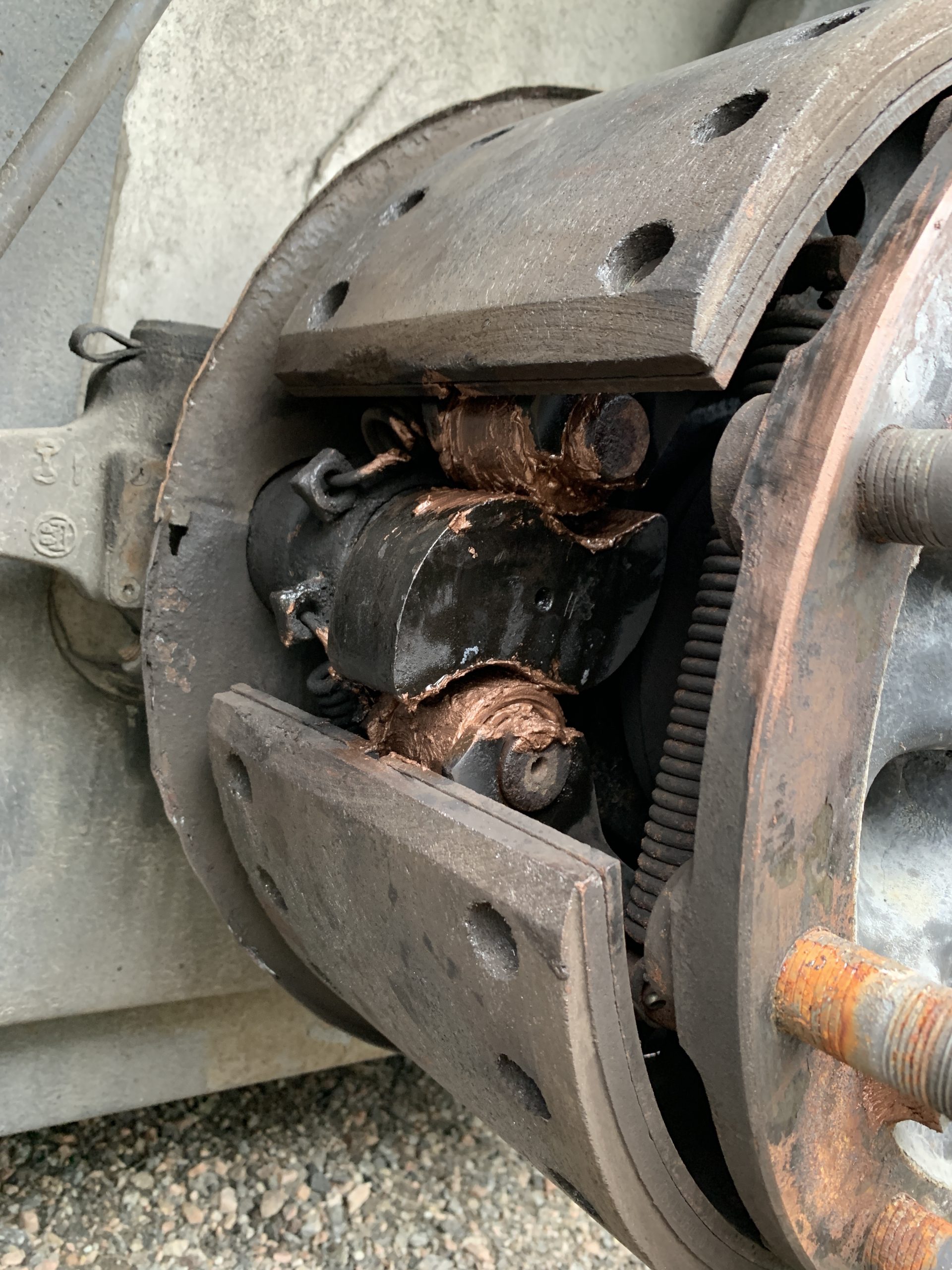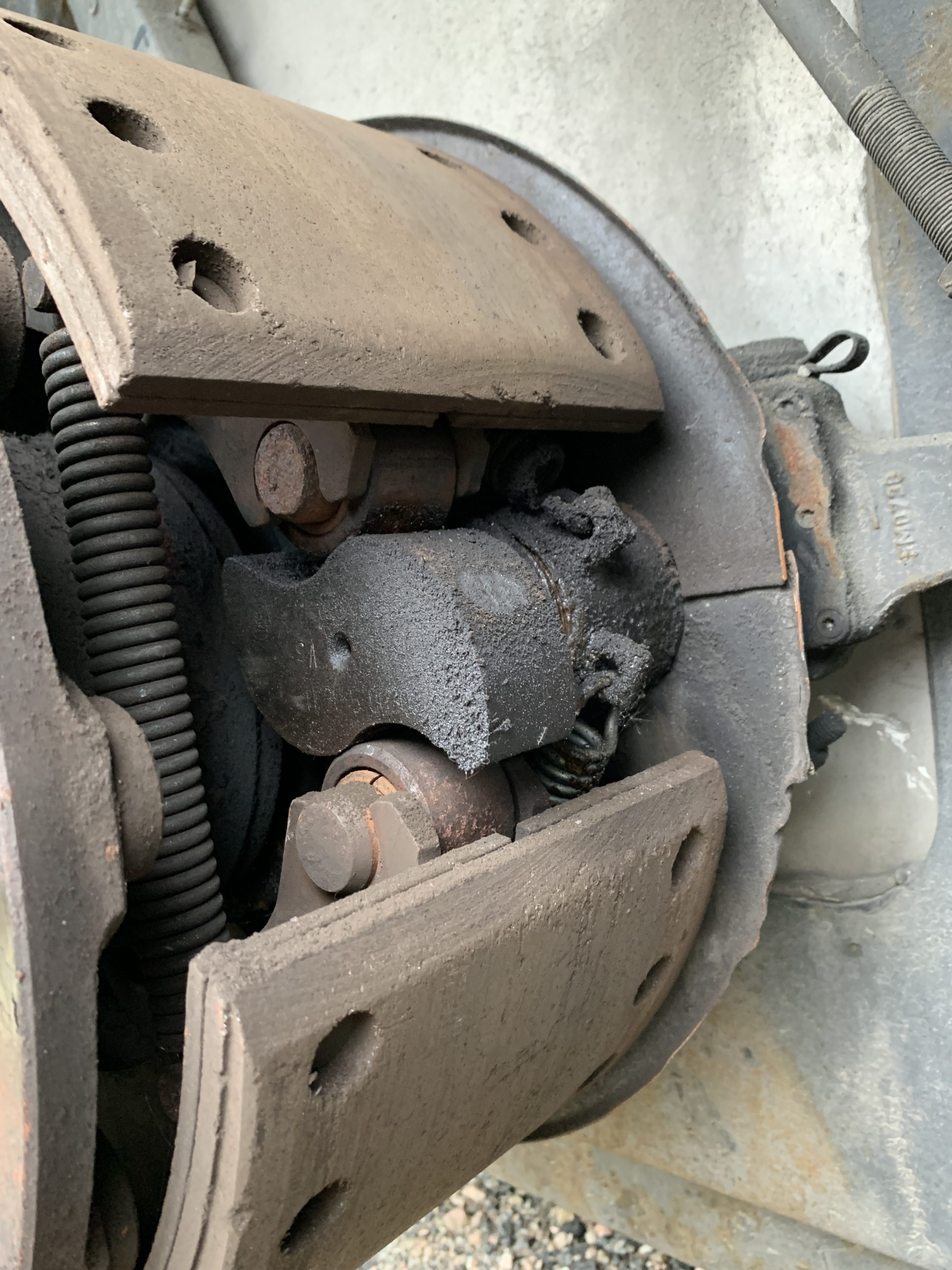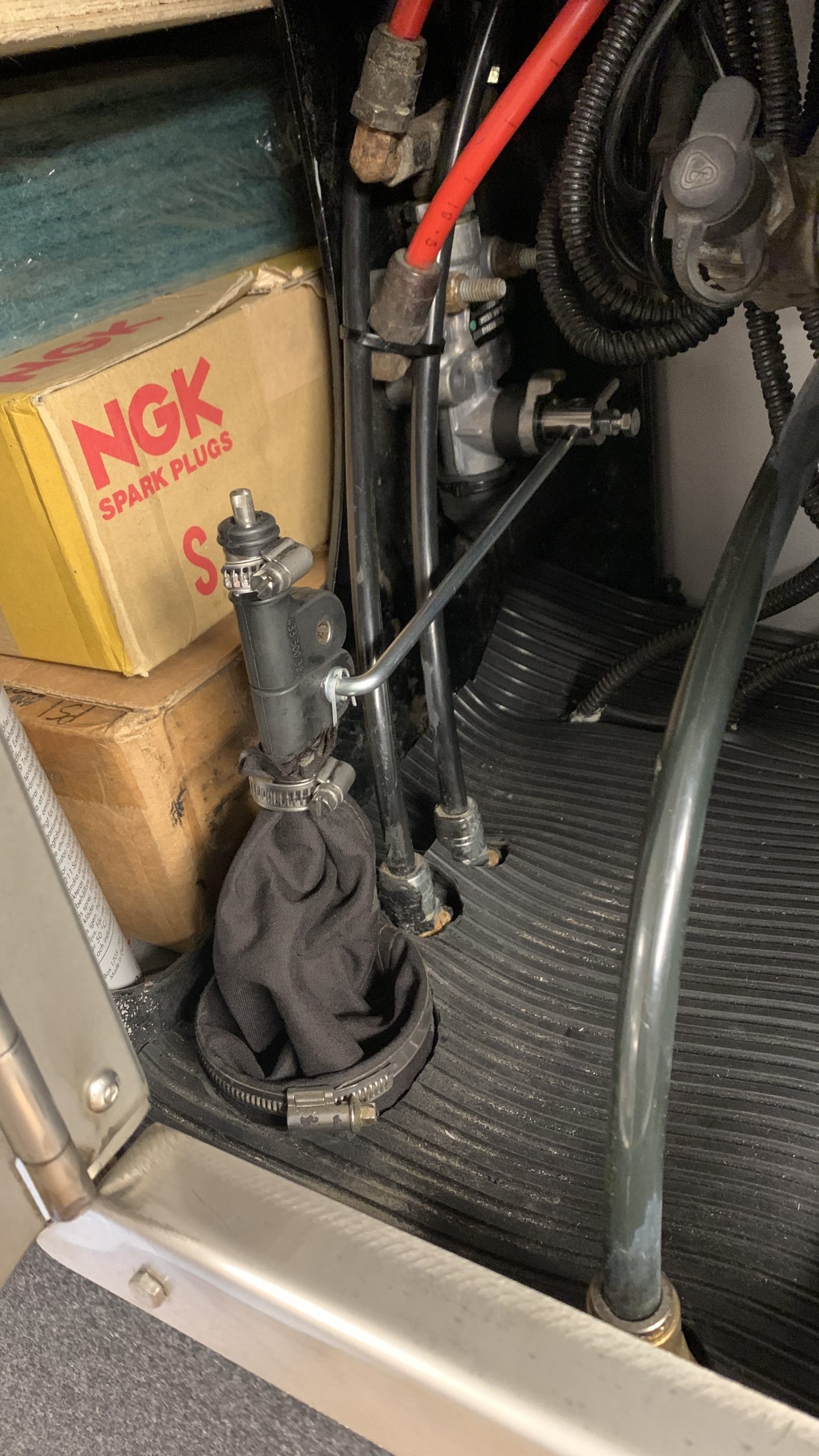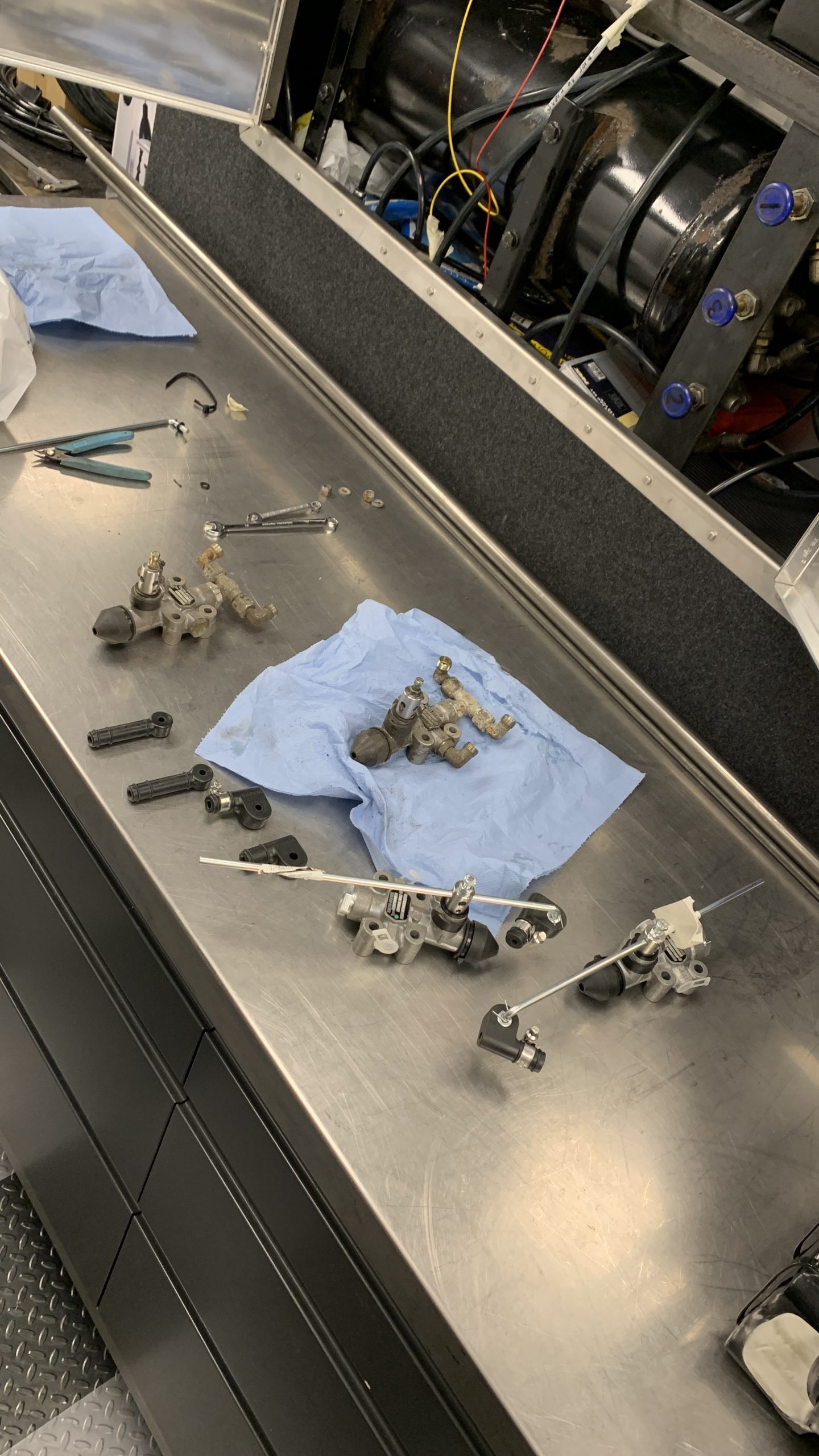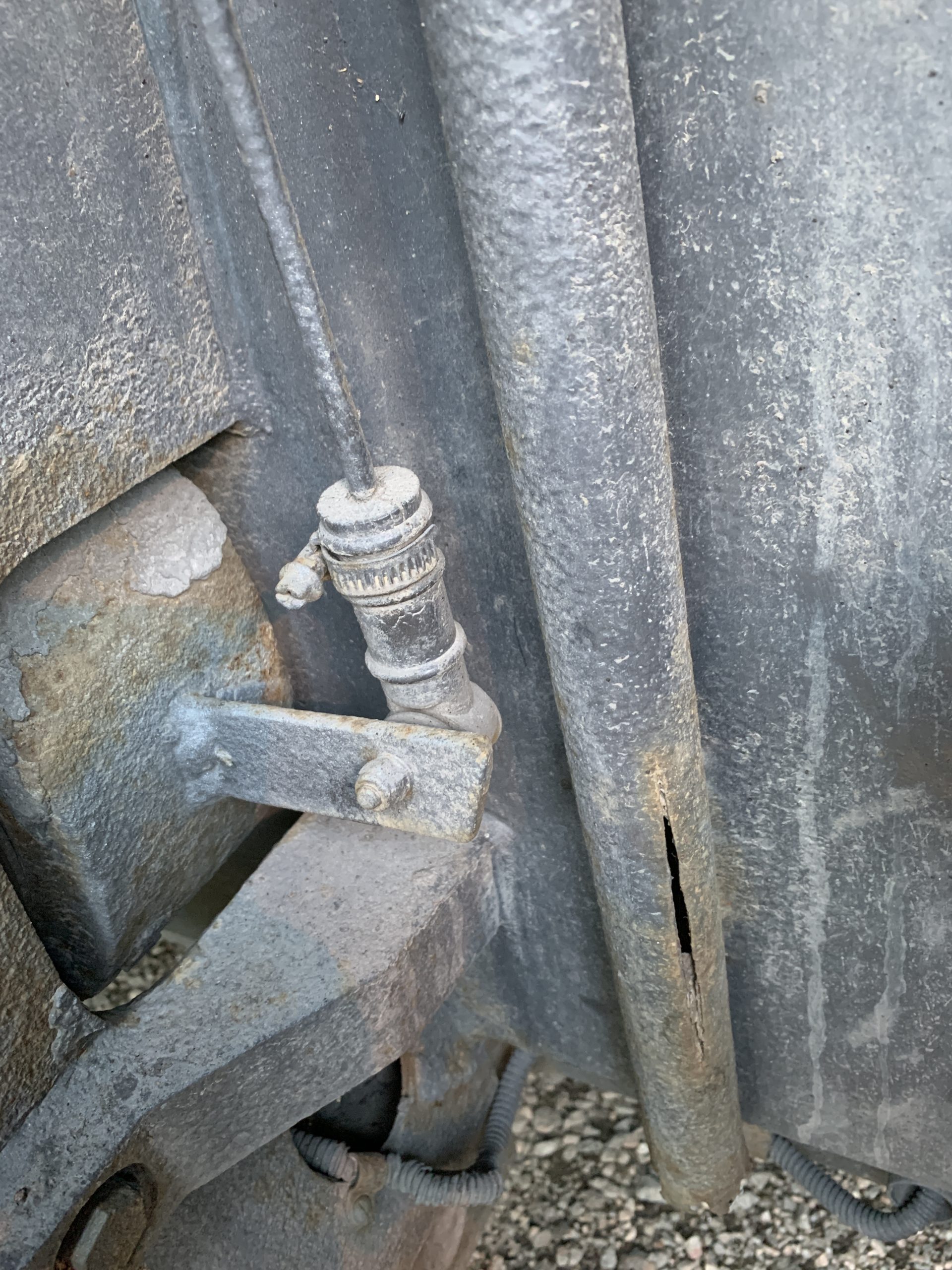 And then in mid October I felt it was time to start prepare for the 2022 season and go to Opus Bilprovning in Görla Norrtälje for the yearly inspection so we will be able to use our rig on the roads! 🙂 The year before I did not care about it because of Covid and I was pretty sure 2021 would be a year without racing for Sjödin Motorsport / ÅBM Racing so why waste money on it, right!? Anyway we did fix some stuff on the Scania truck last year to improve stuff we did know needed som TLC! 😉 And during 2021 we did continue to work on the trailer whenever we found some time for it, new air bags, new stuff in the ride ride system, found and fixed some issues with the brakes and much more when it comes to getting the trailer finished everywhere! And that payed off and also of course thanks to the great guys with an awesome customer service at the inspection place, just top notch if you ask me! 😀 That made us one big step closer to season 2022, really don't know what it have to offer for us but we will be prepared for it and decide when some kind of series comes out in public!… This was actually the first time in 13 months that the rig left the shop area! I can tell it was happy to go for a ride! 😉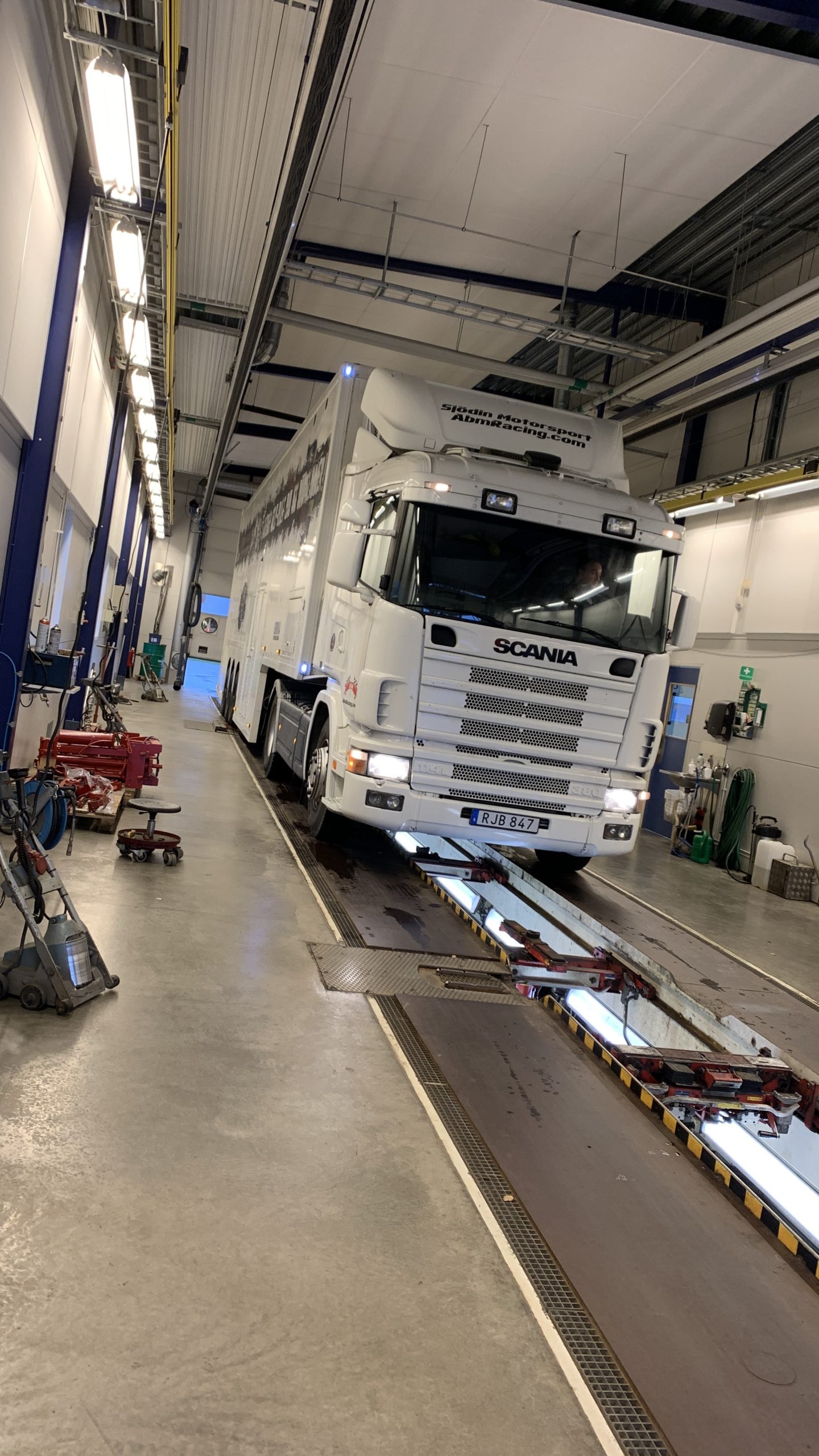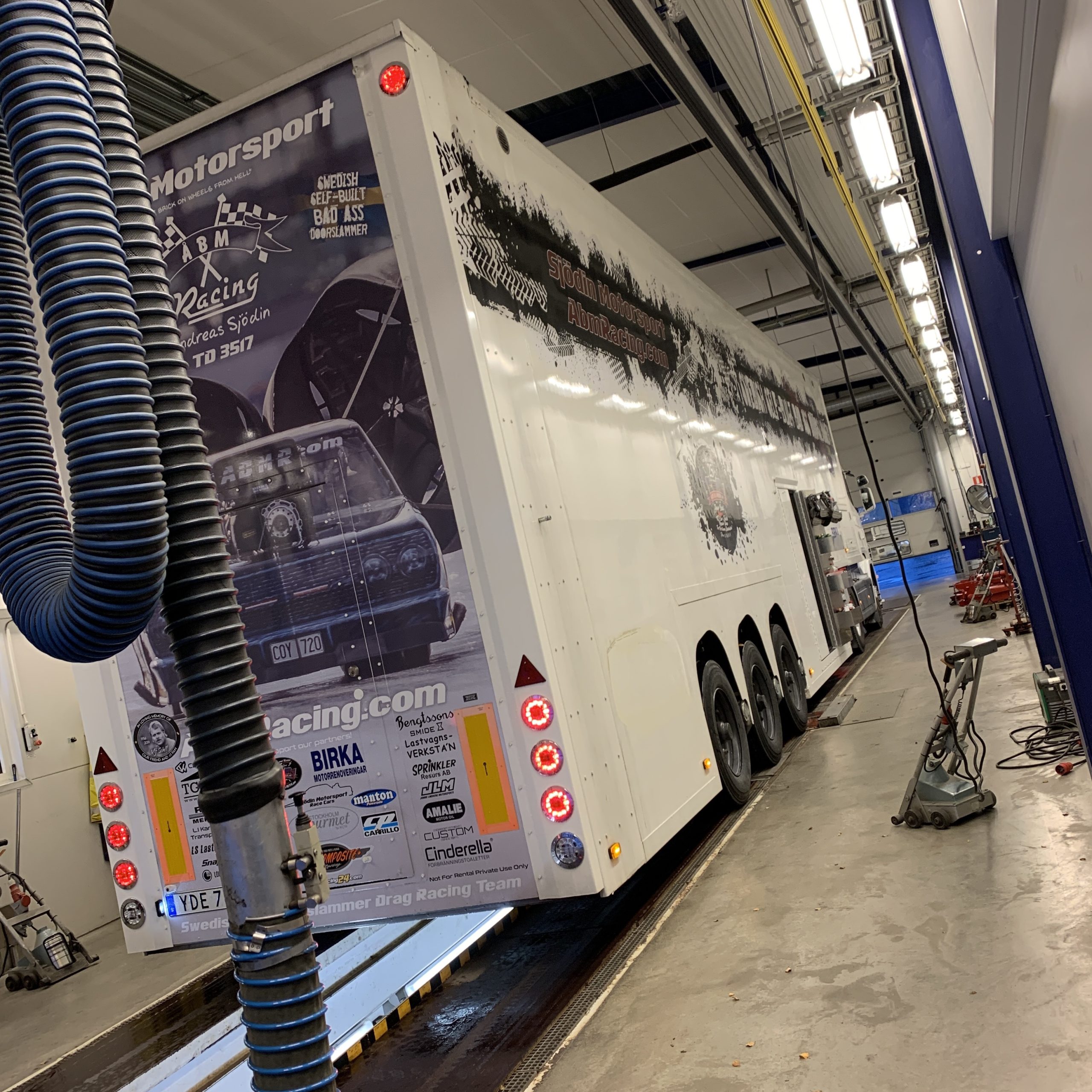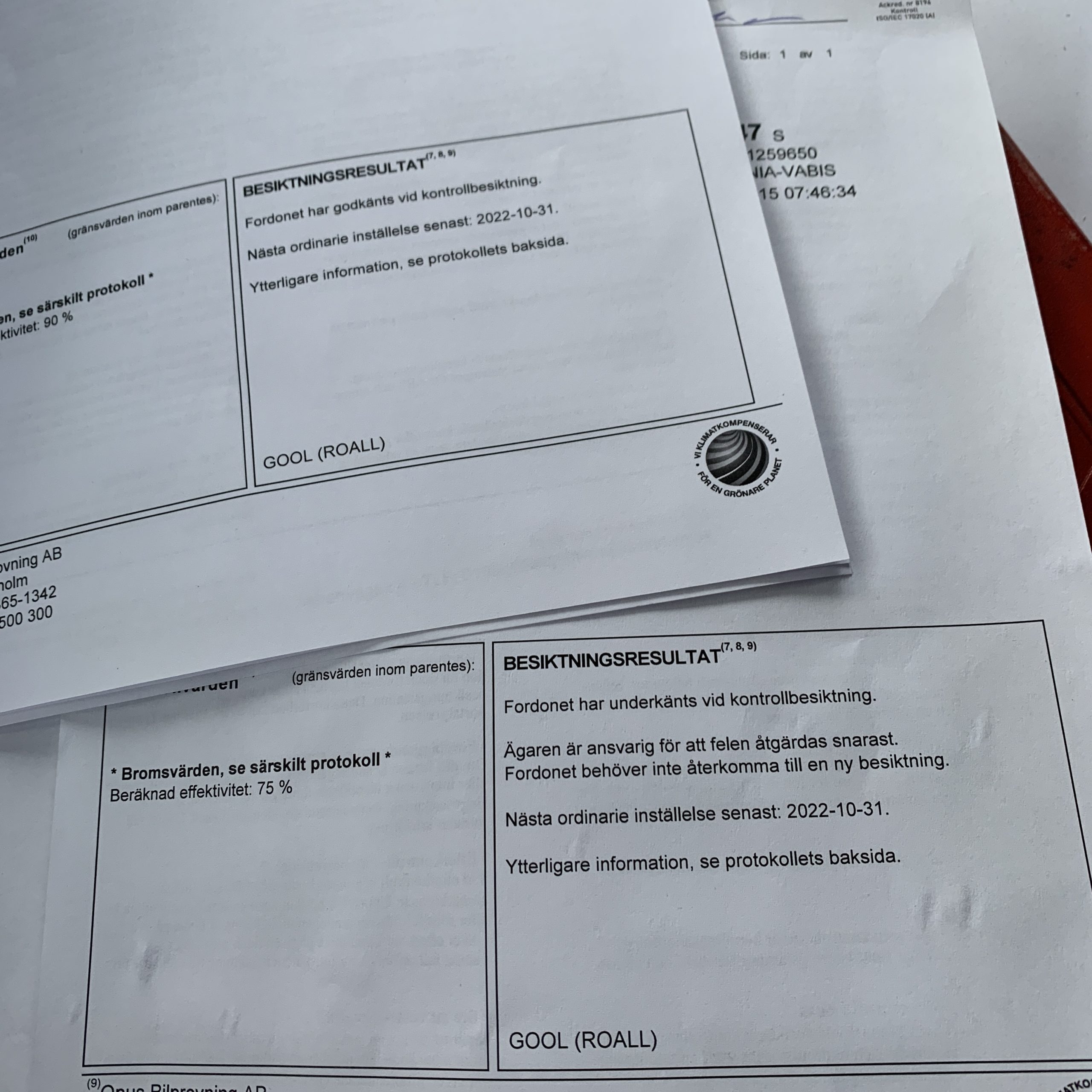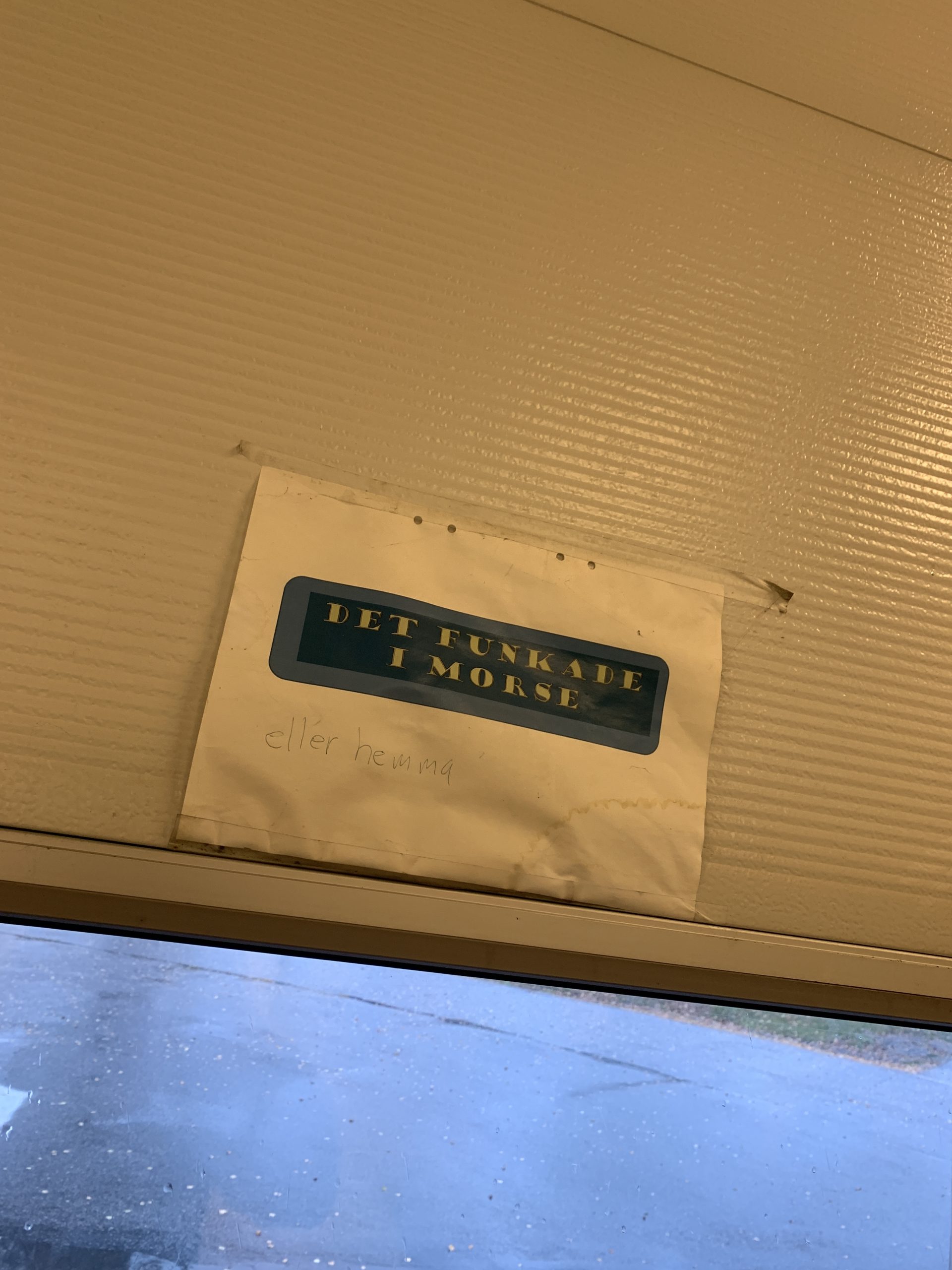 Pretty much direct after the inspection we finally after more then five years start to get satisfied with the front storage area! 🙂 Think it was in May 2016 that I connected some new led lamps and made a plan how it should look when I'm done with it, that's was in October 2021!…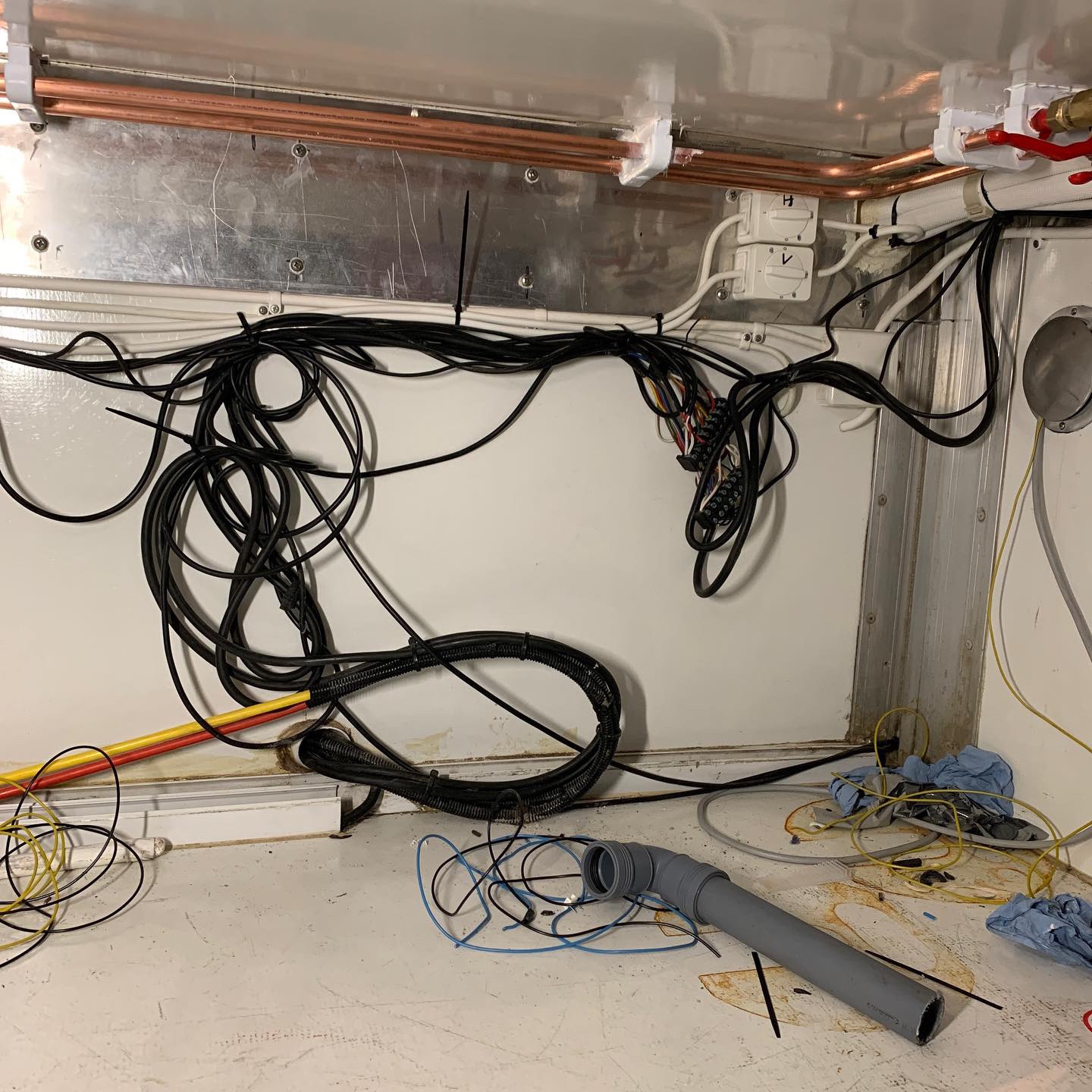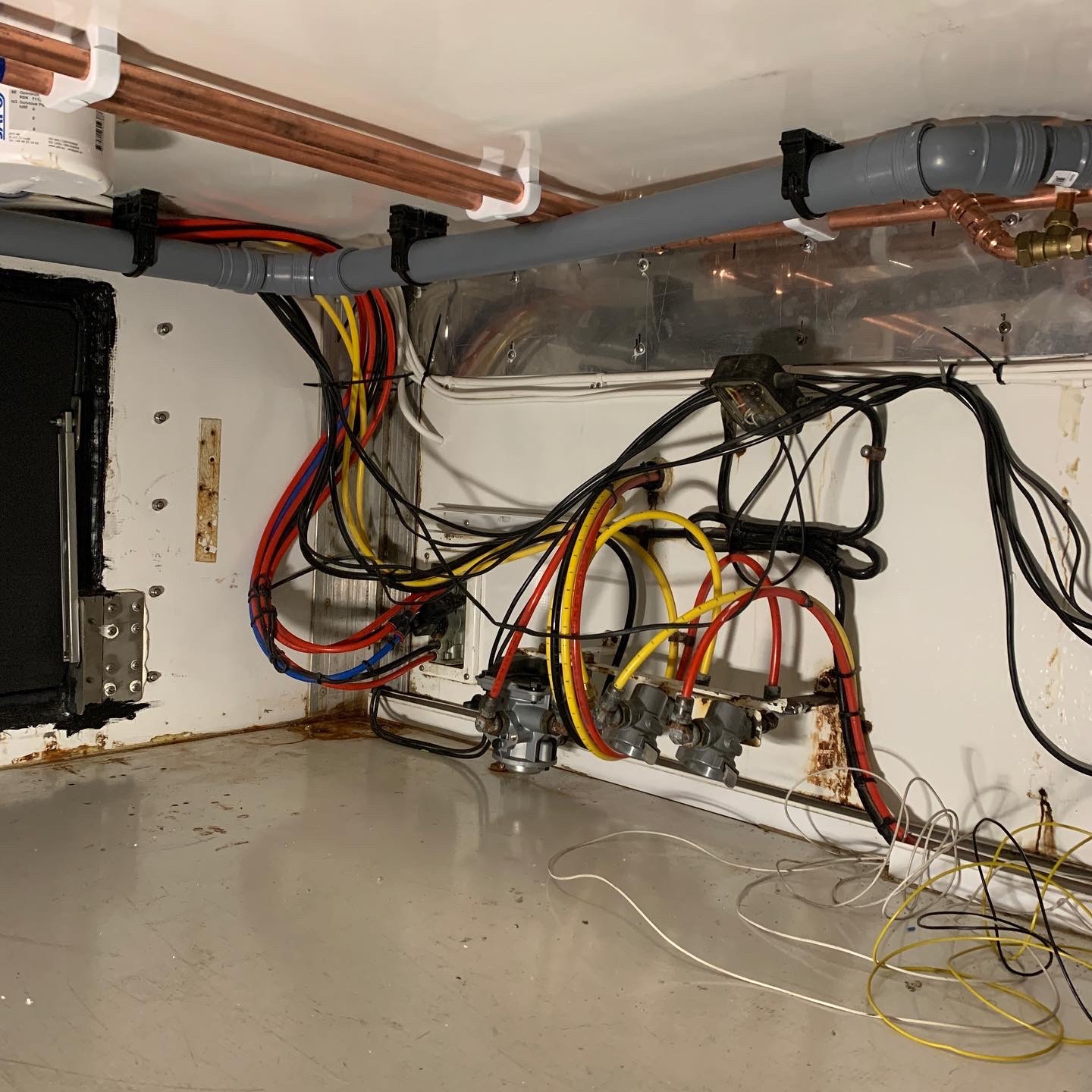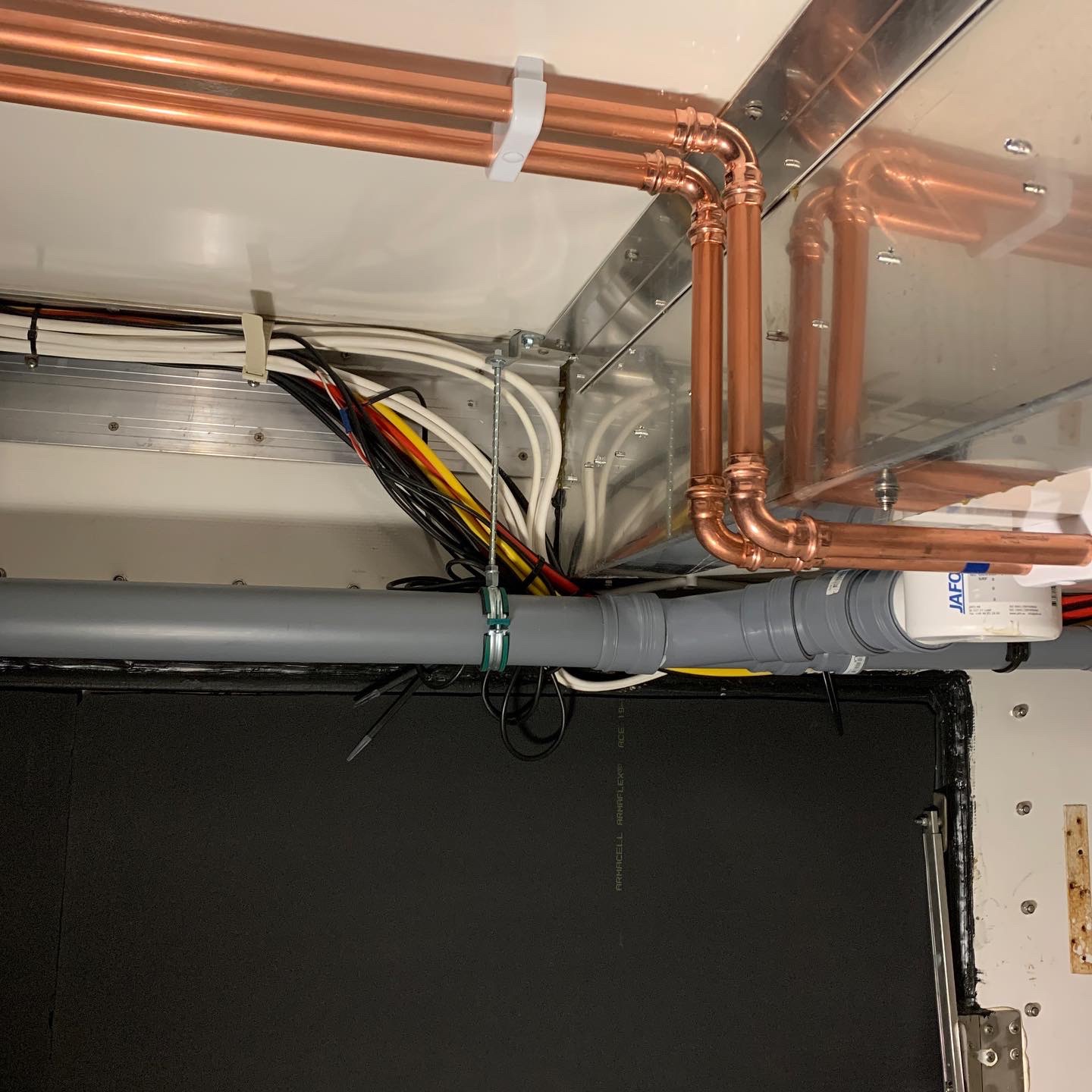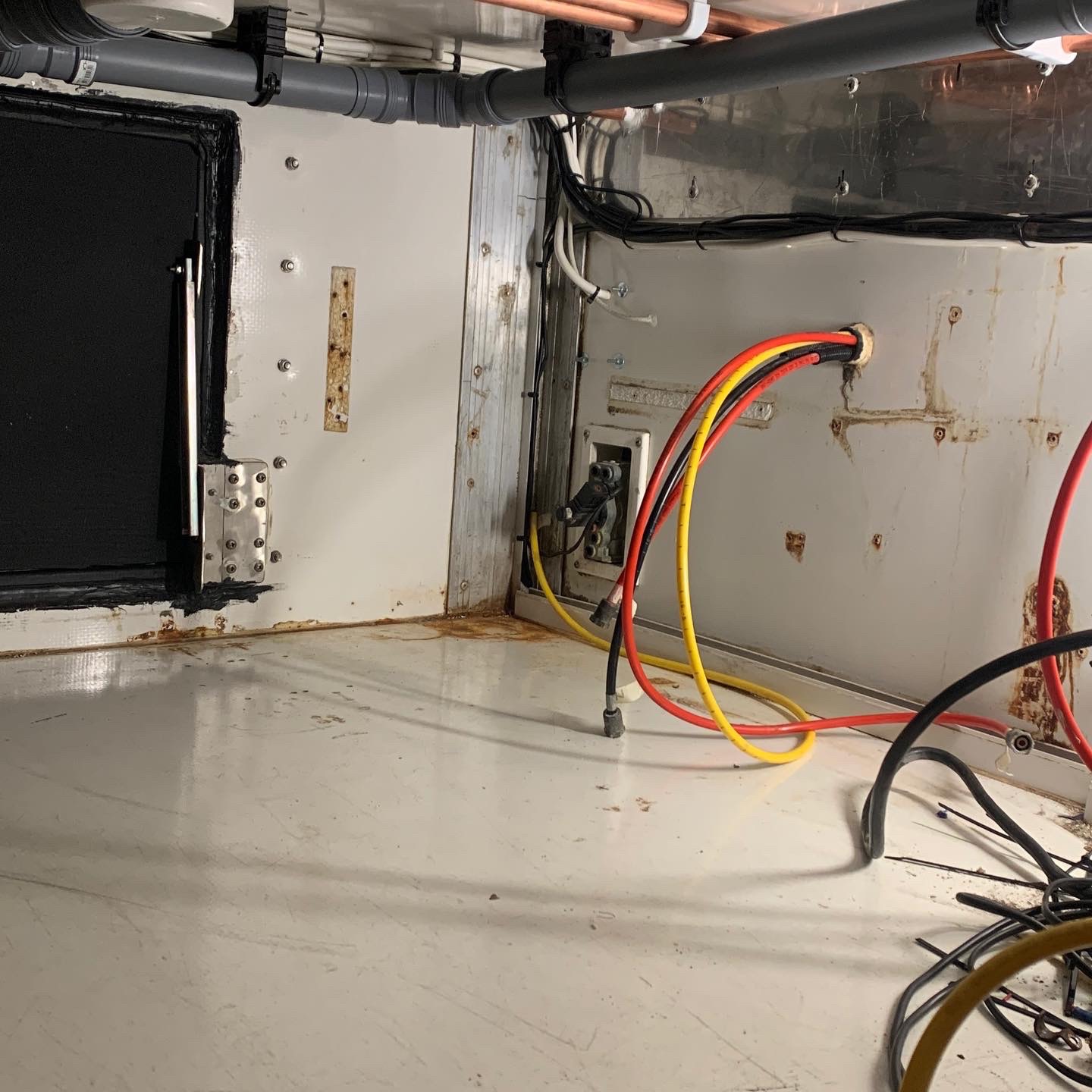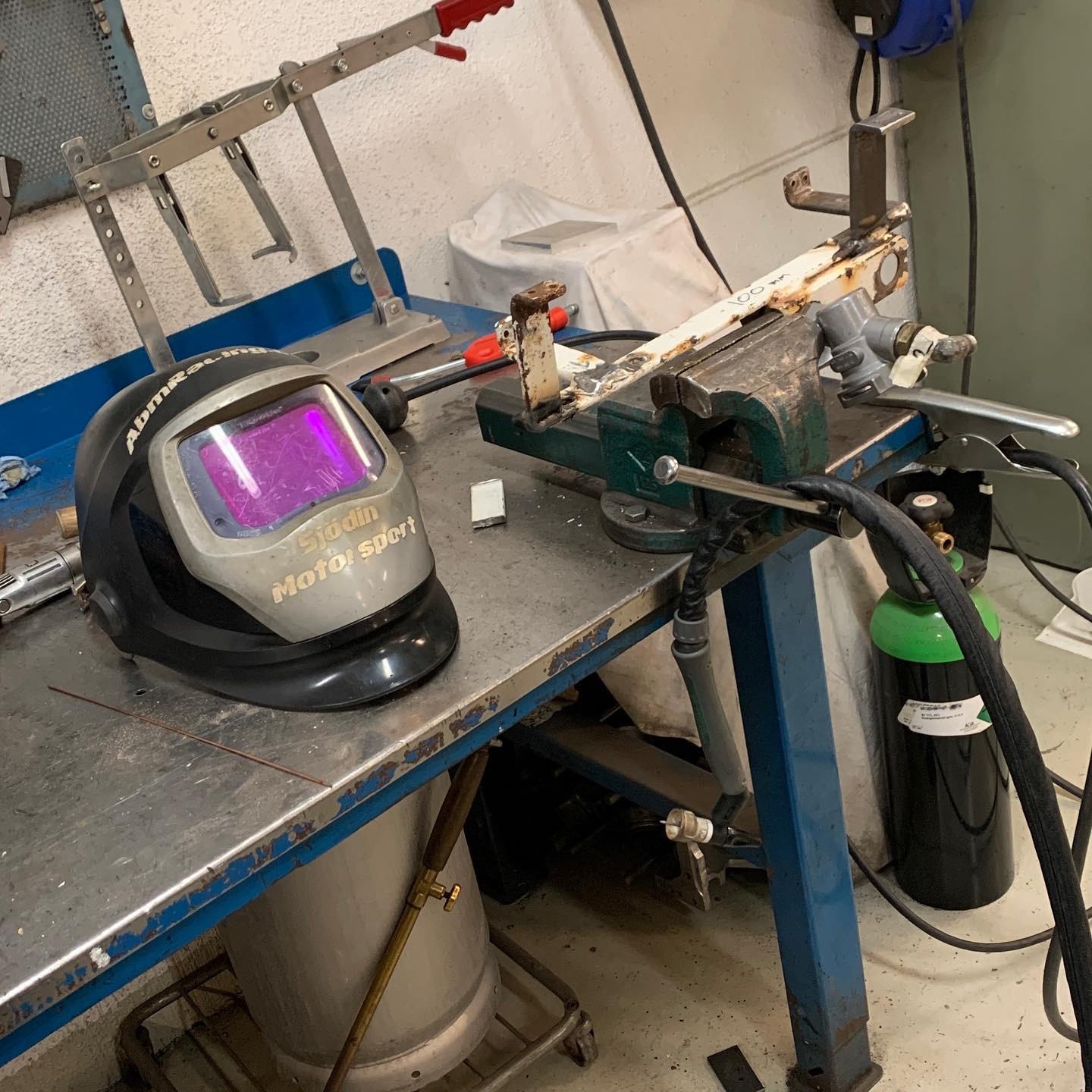 All stuff that can get damaged and are in the way when loading and unloading stuff is moved to a safer place, all air hoses and electrical stuff is cleaned up, we got a functional bathroom thanks to a fresh water tank from Bengtssons Smide, water pump and water heater from T.Grundström Plåtslageri and plumbing for waste and fresh water from Rörmekano in Vallentuna! I think it is just AWESOME GREAT!!
The life on a race track will be way more easier and soon, really soon I will be able to say the the trailer is done! 🙂 Feels really strange! 😉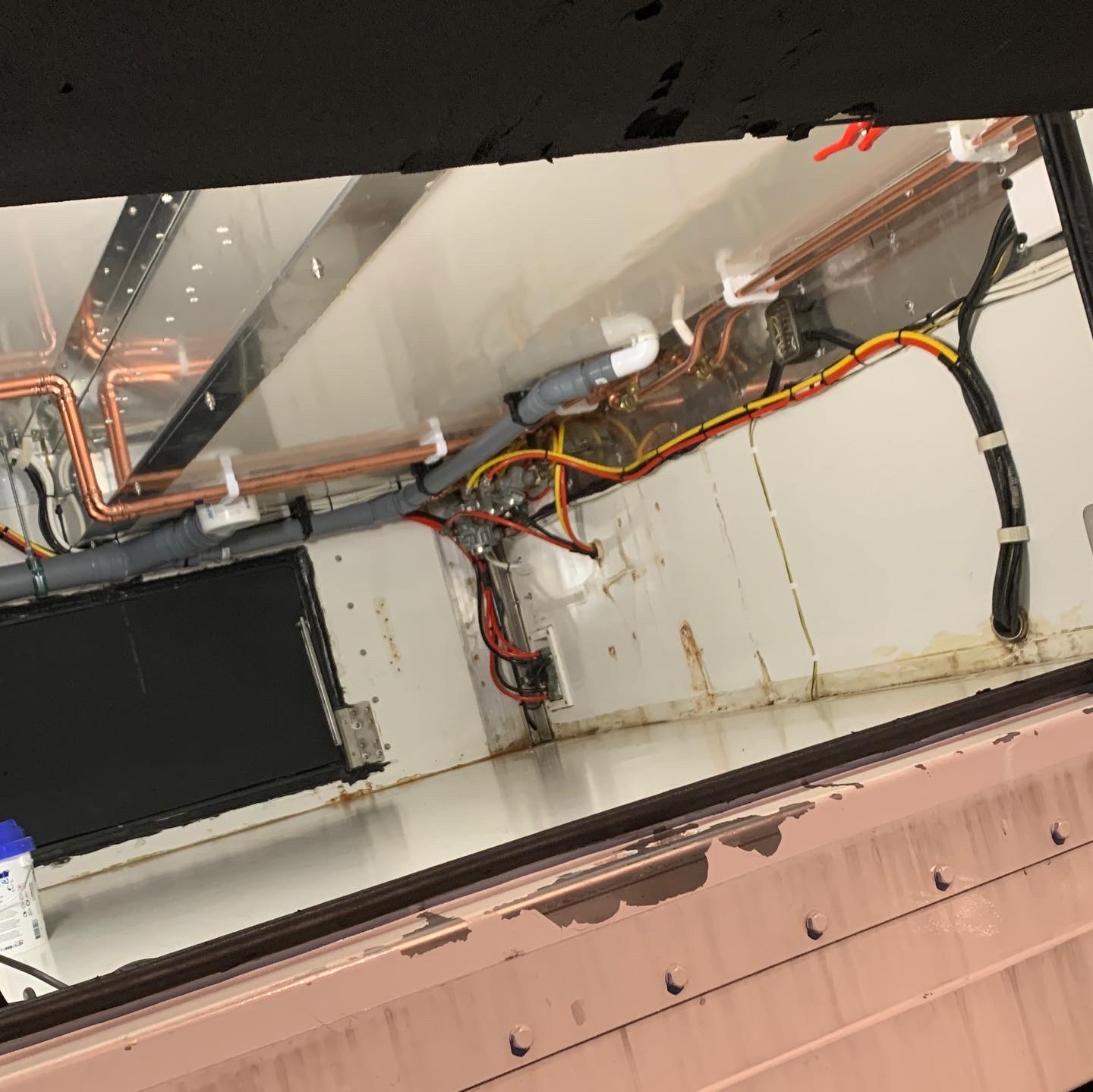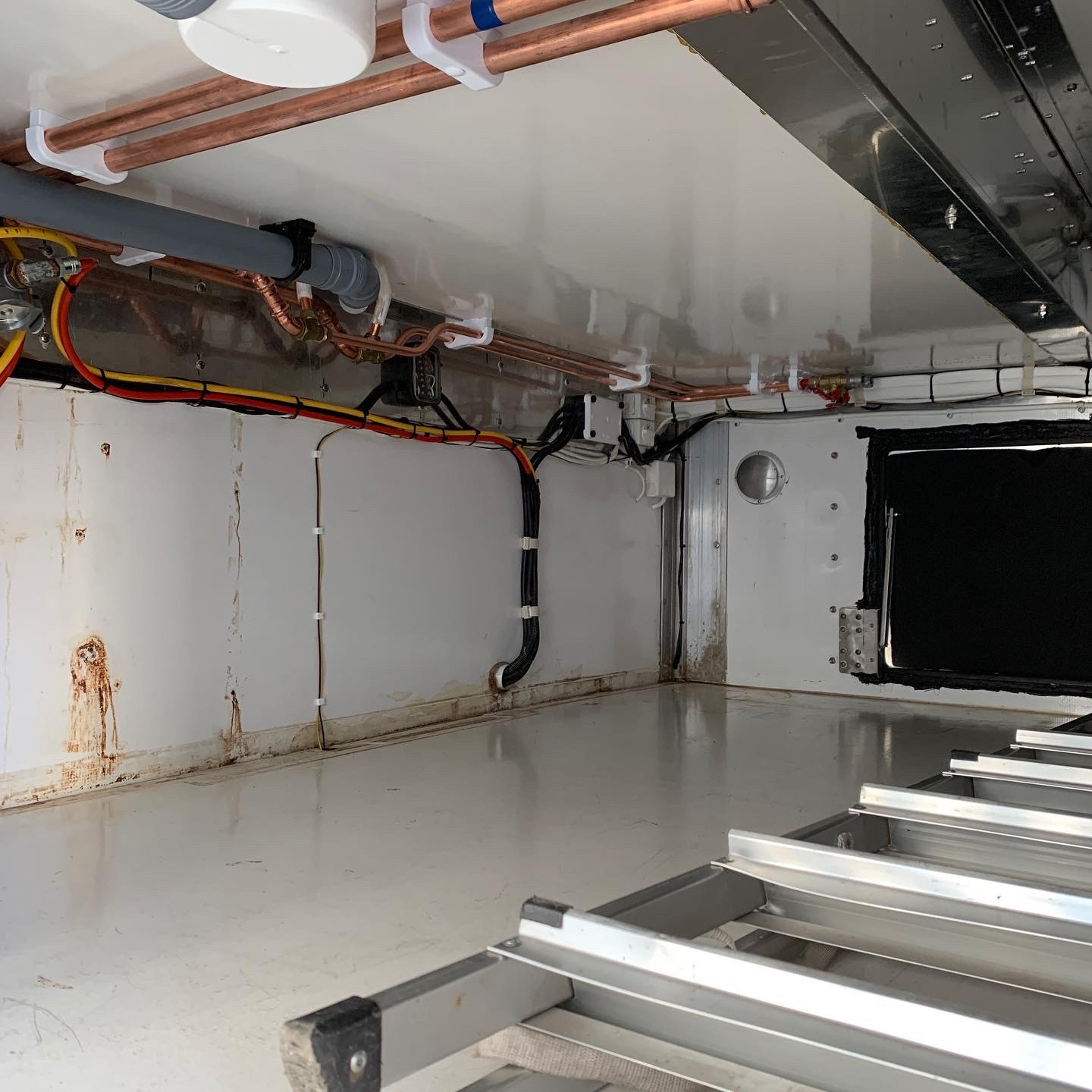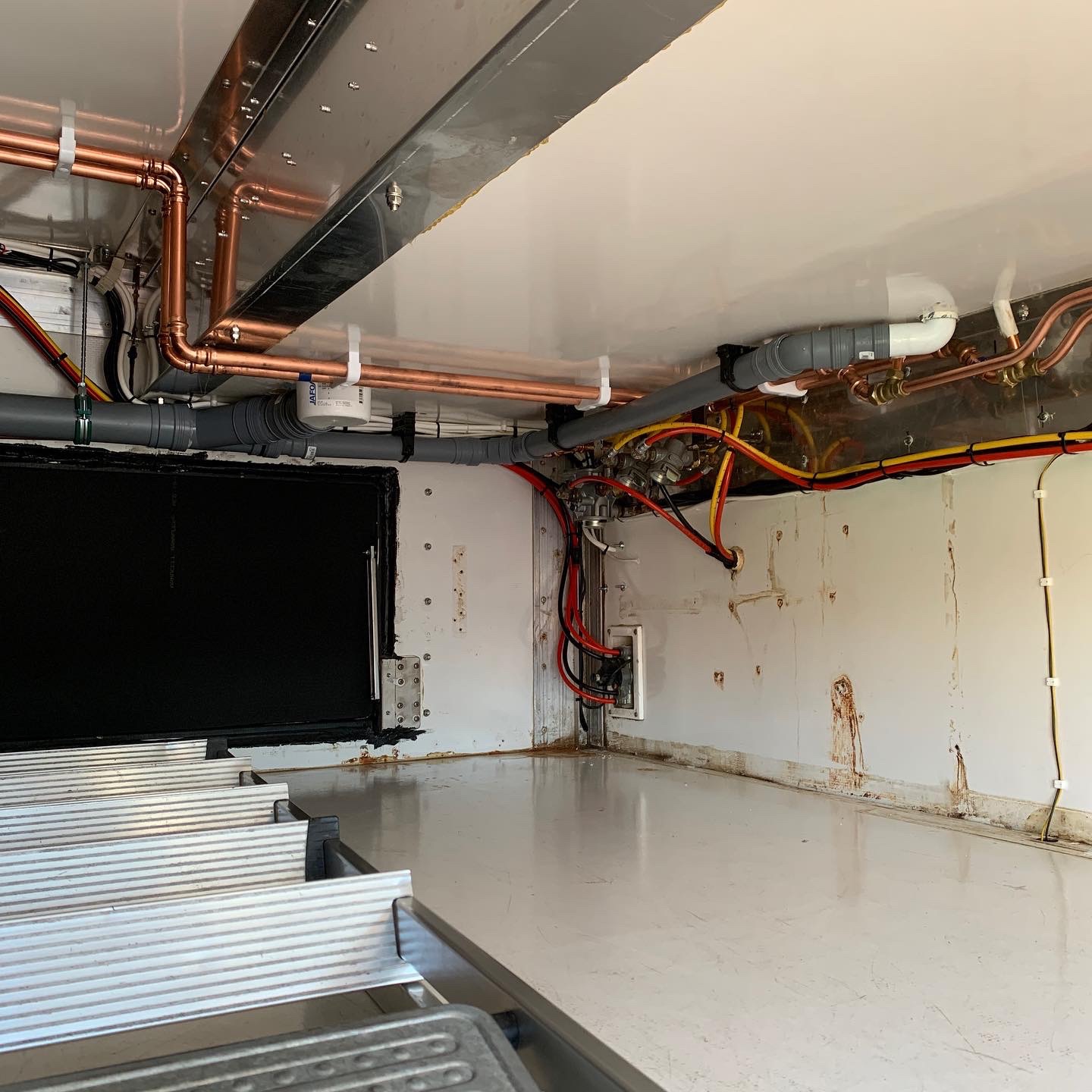 Soon more to come about the trailer, stay tuned!