Time to finally get the lighting and electrical power in the trailer permanently installed!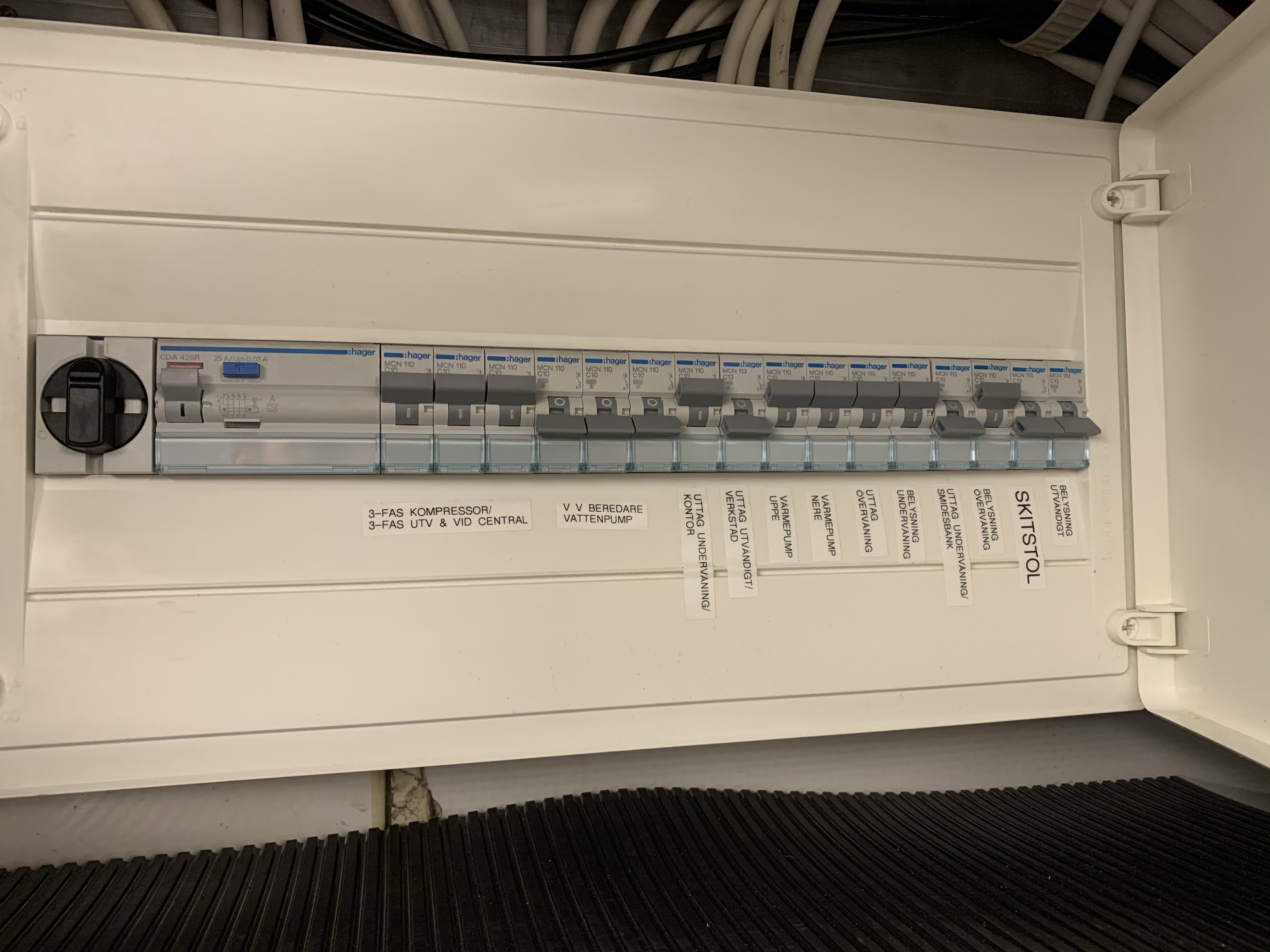 Just because we haven't done anything on the Chevelle it doesn't mean that we forgot about the trailer! 😉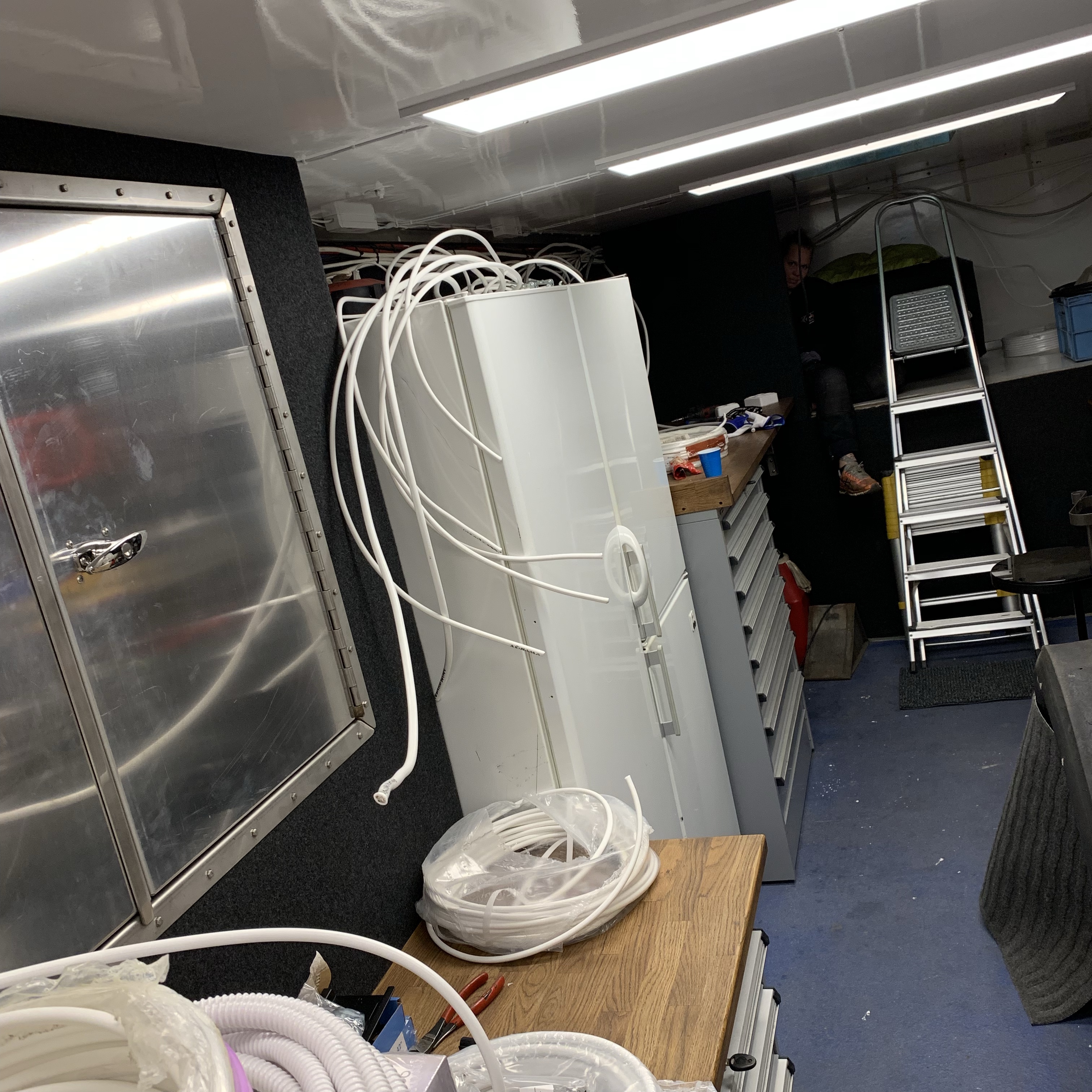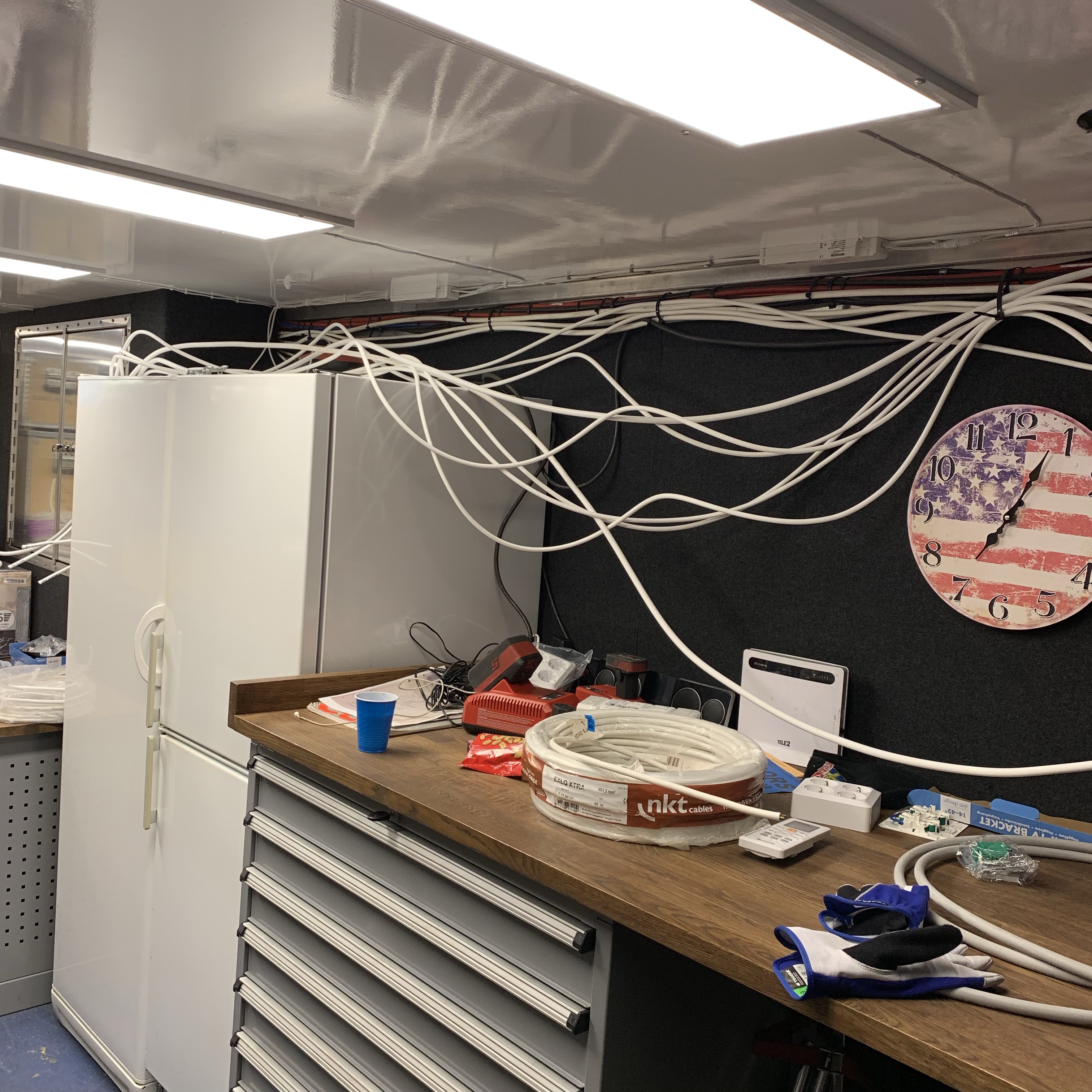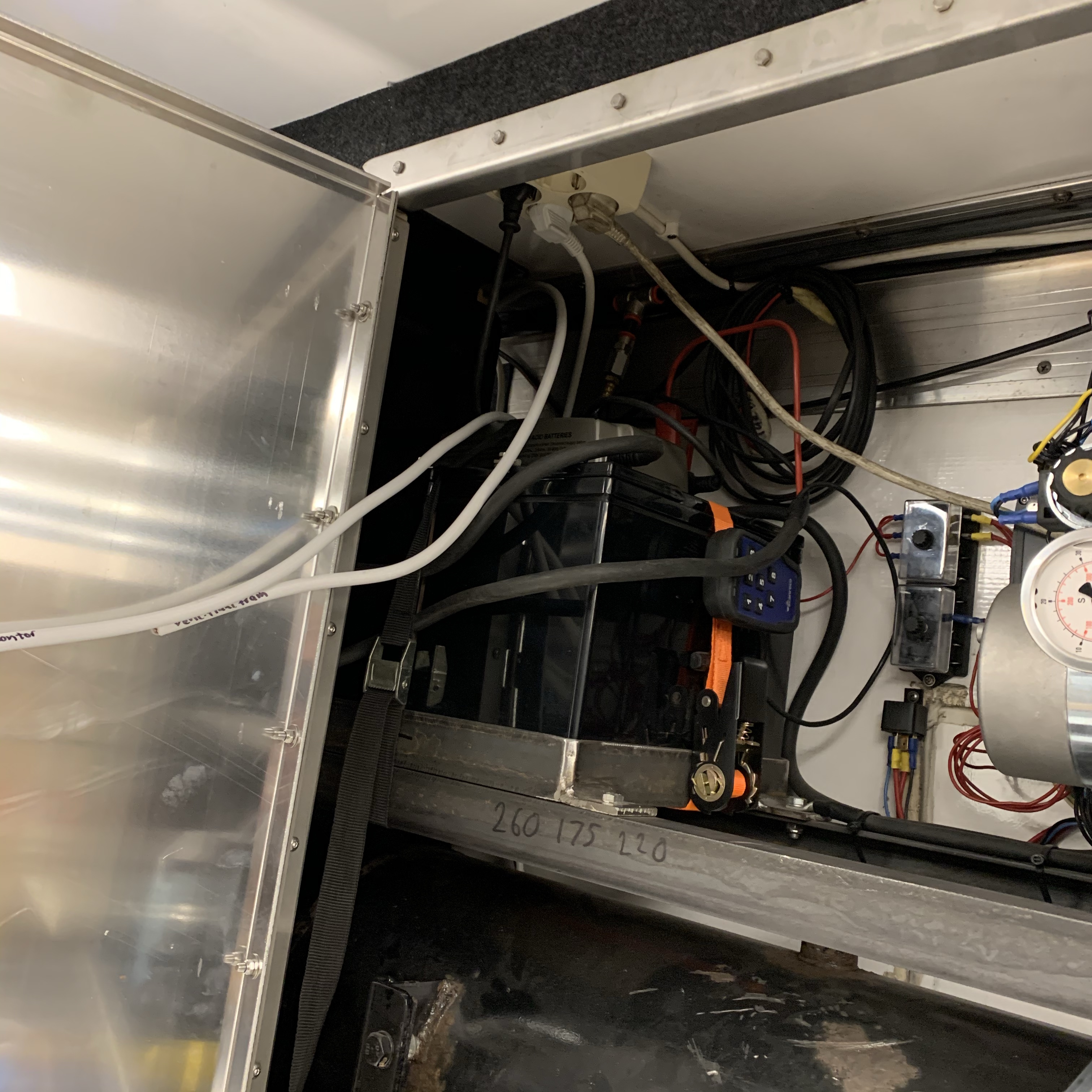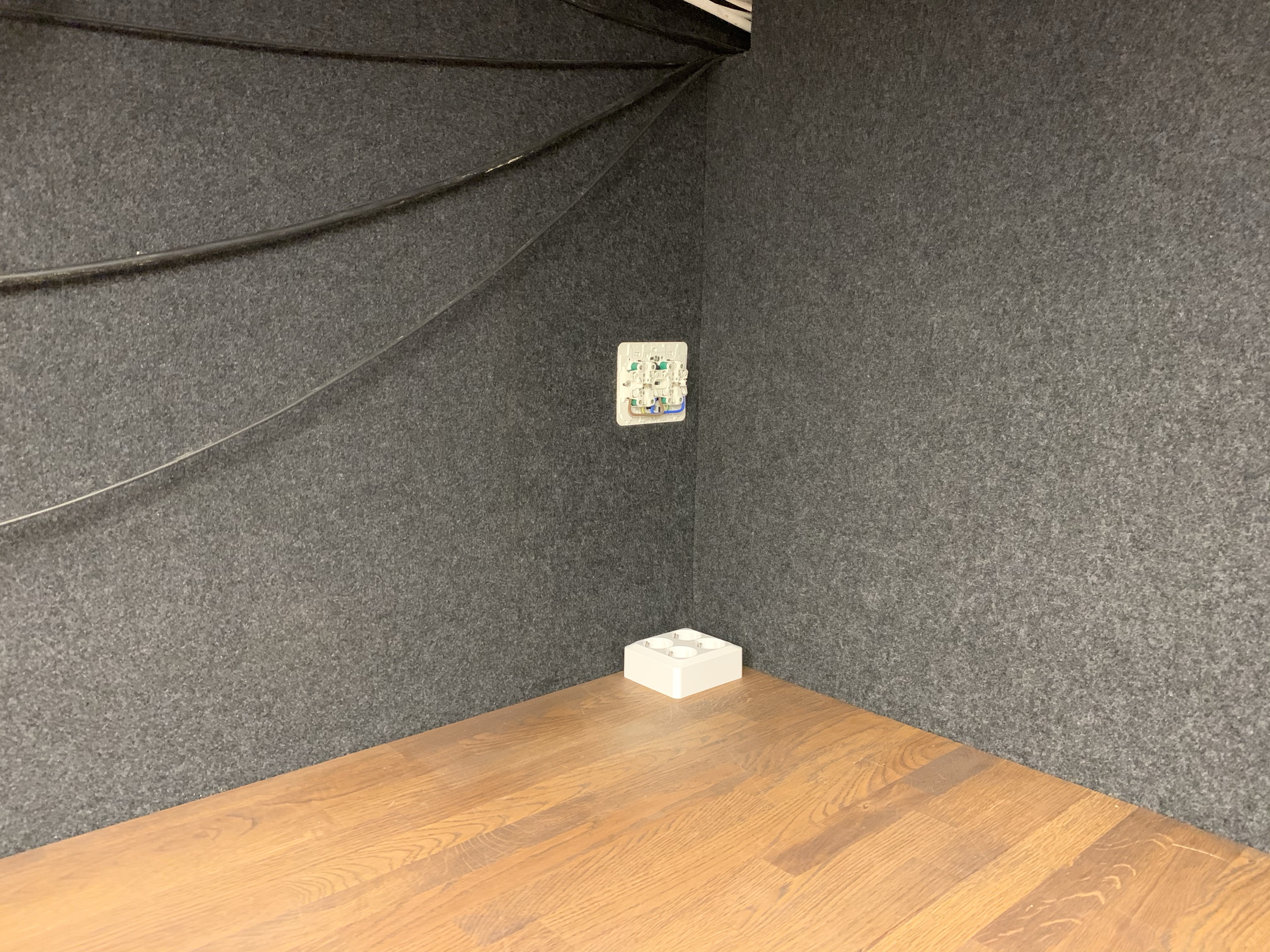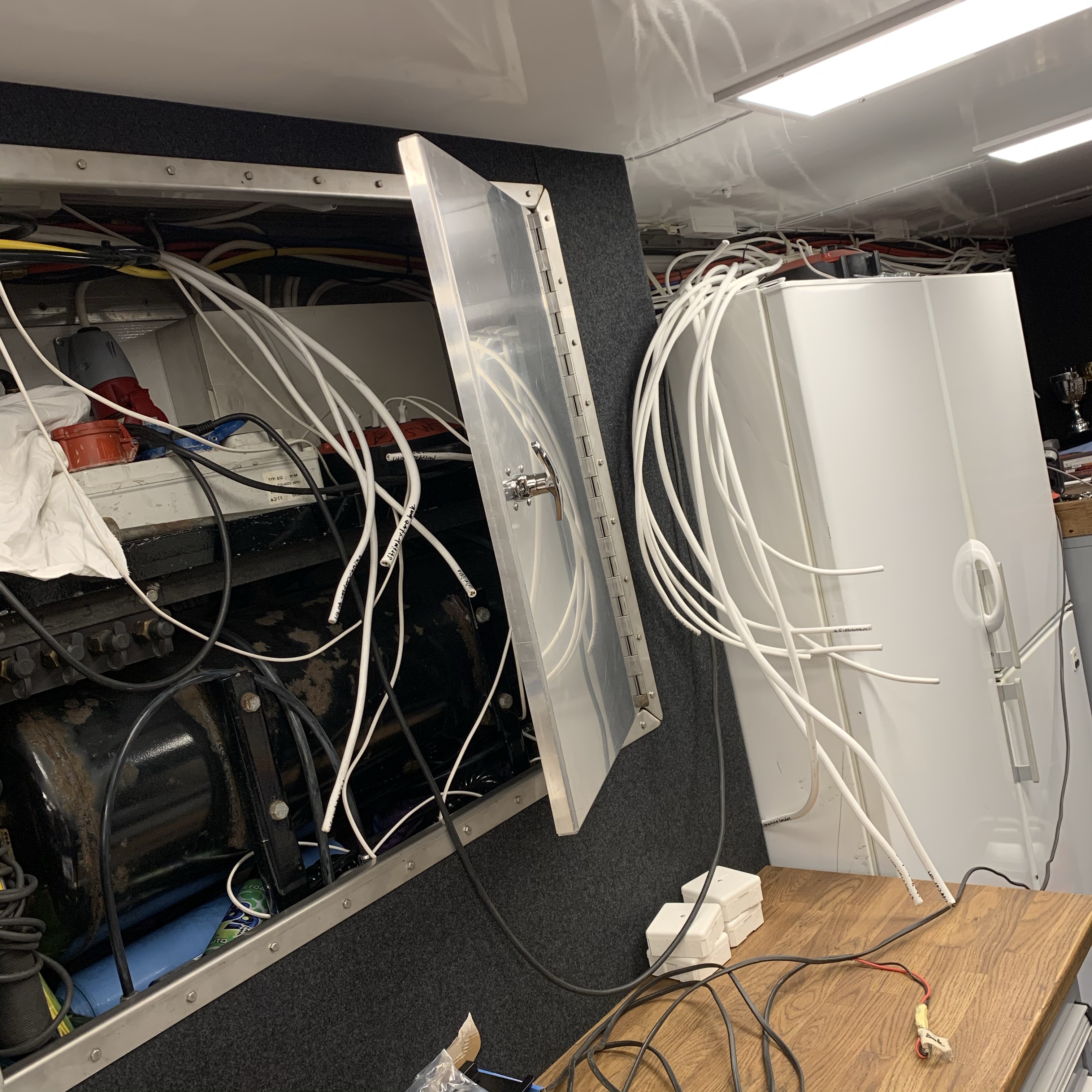 Finally we have pretty much all the electrical power and working lights in the whole trailer!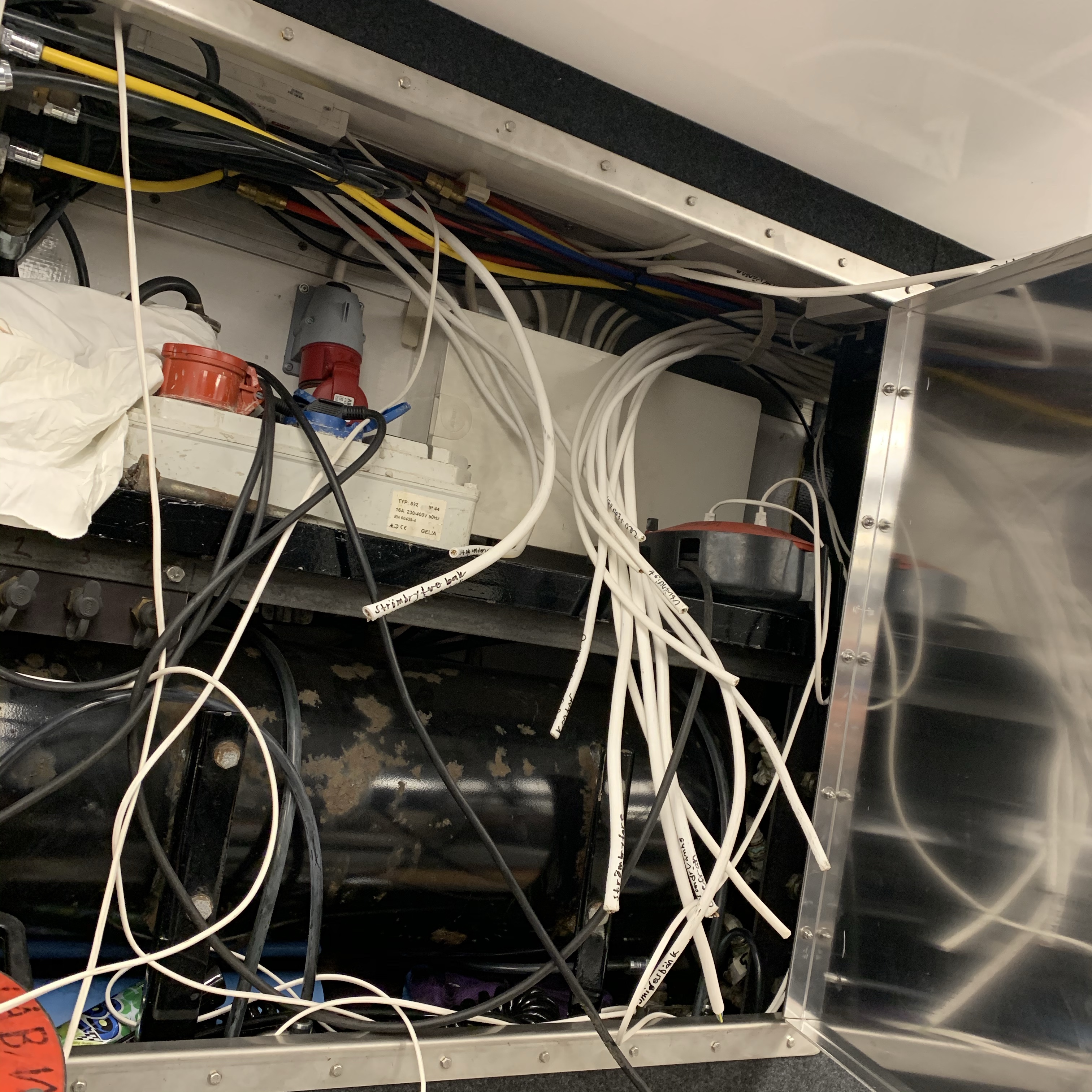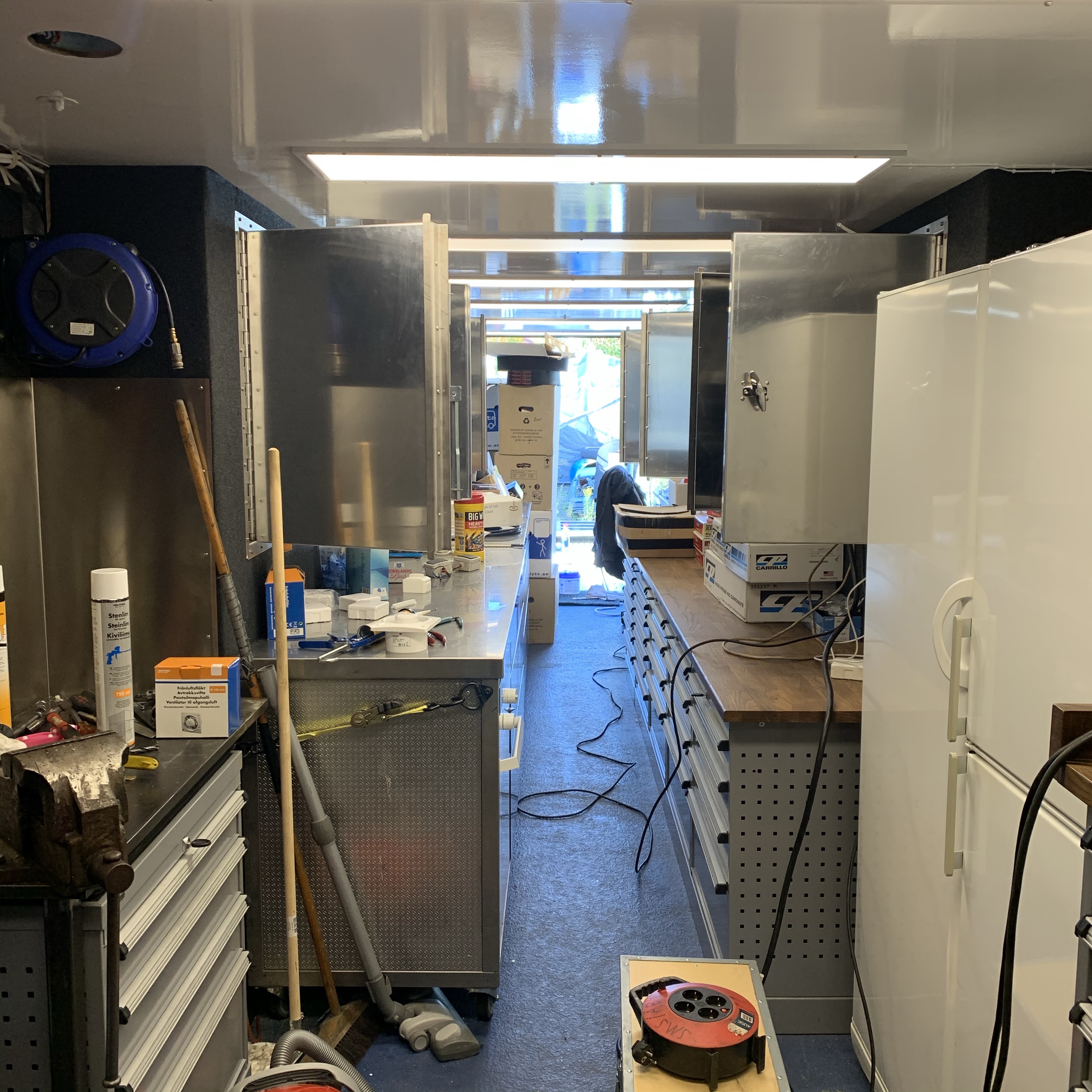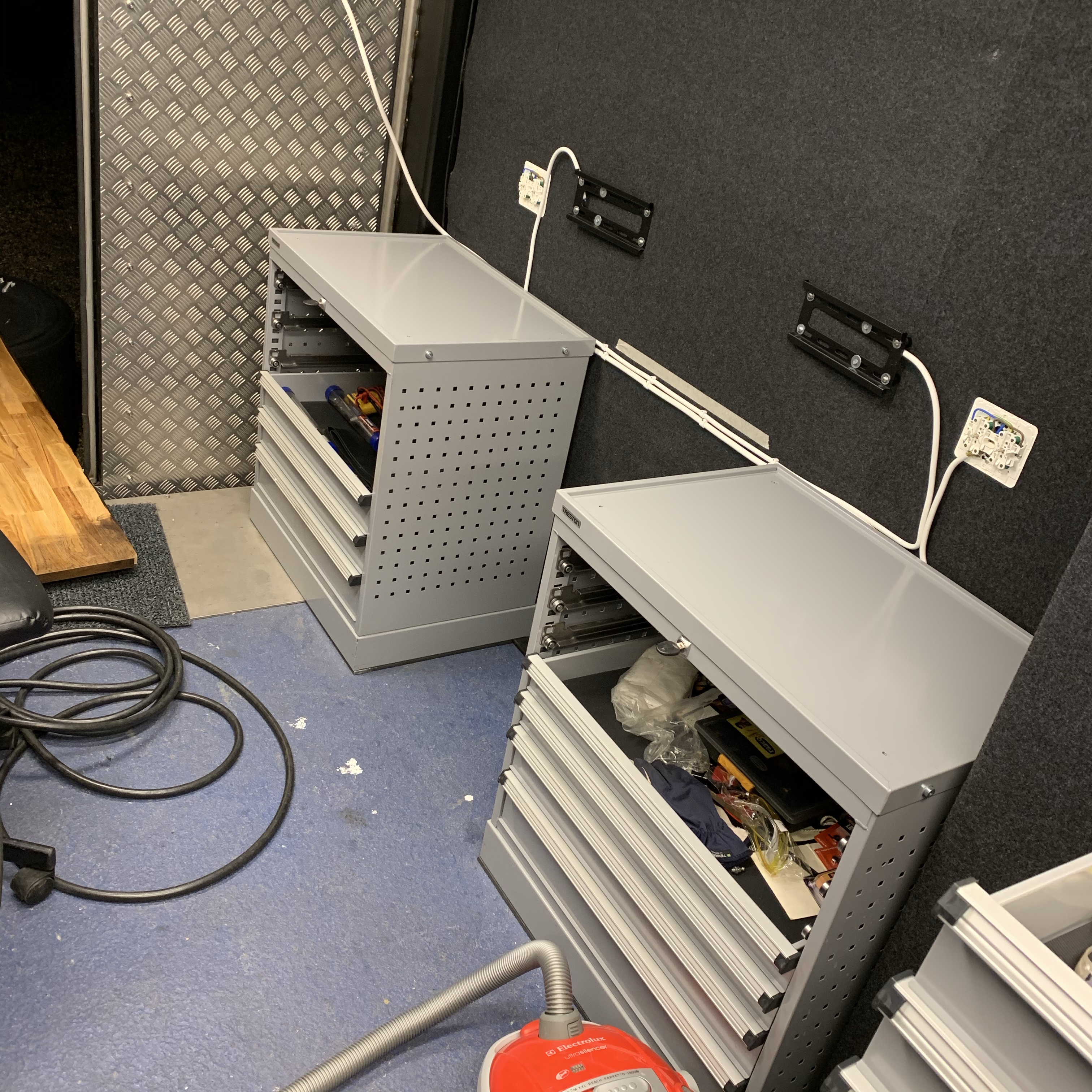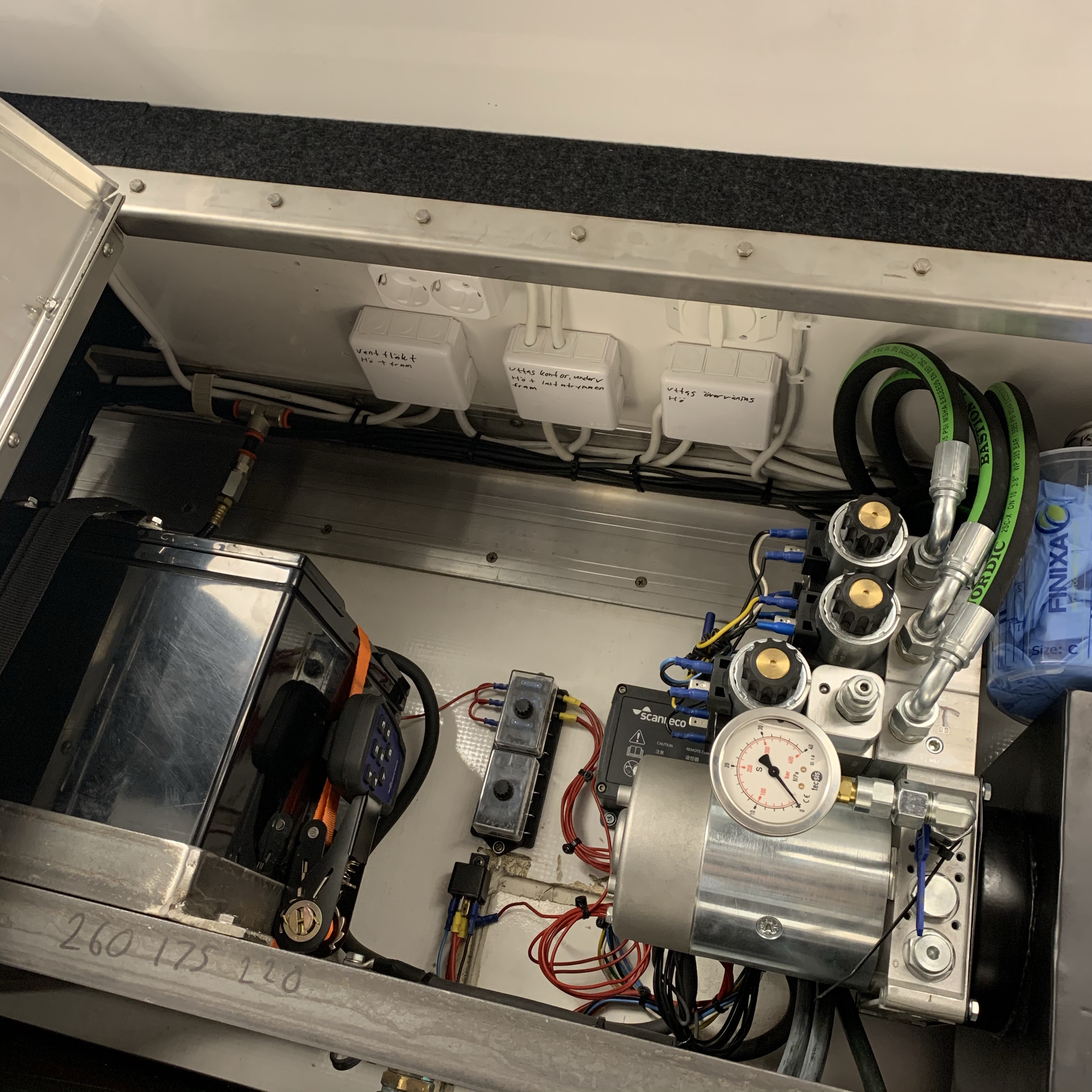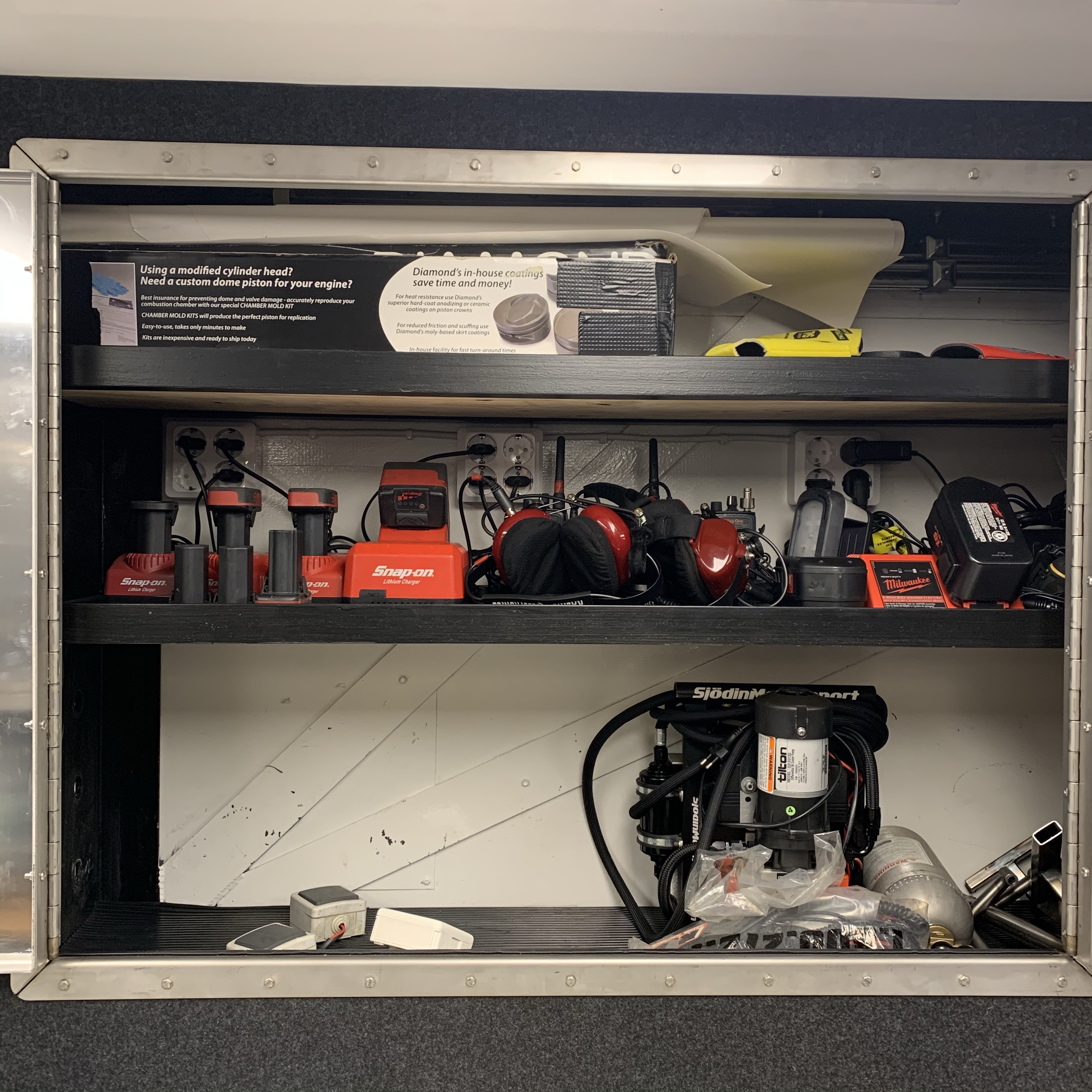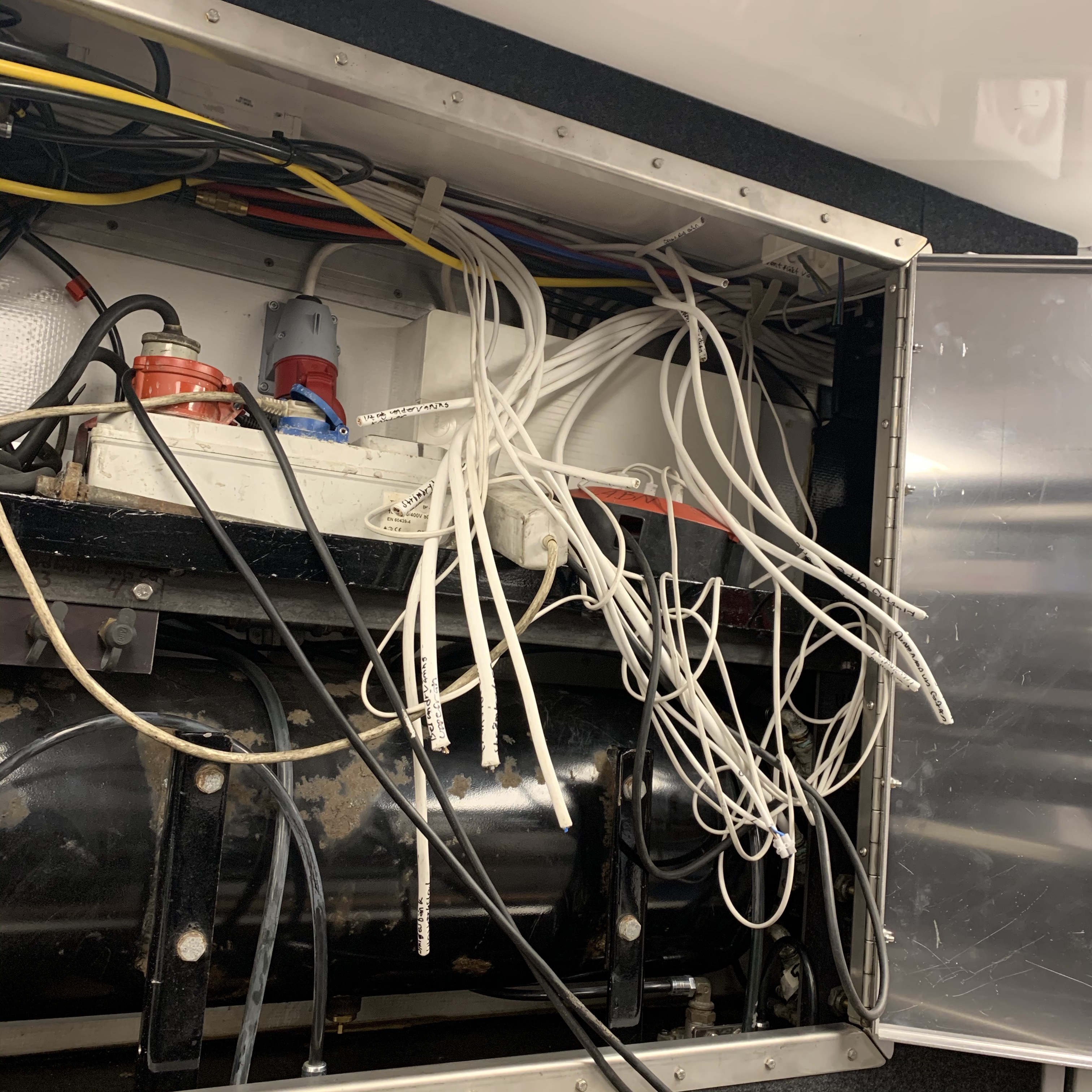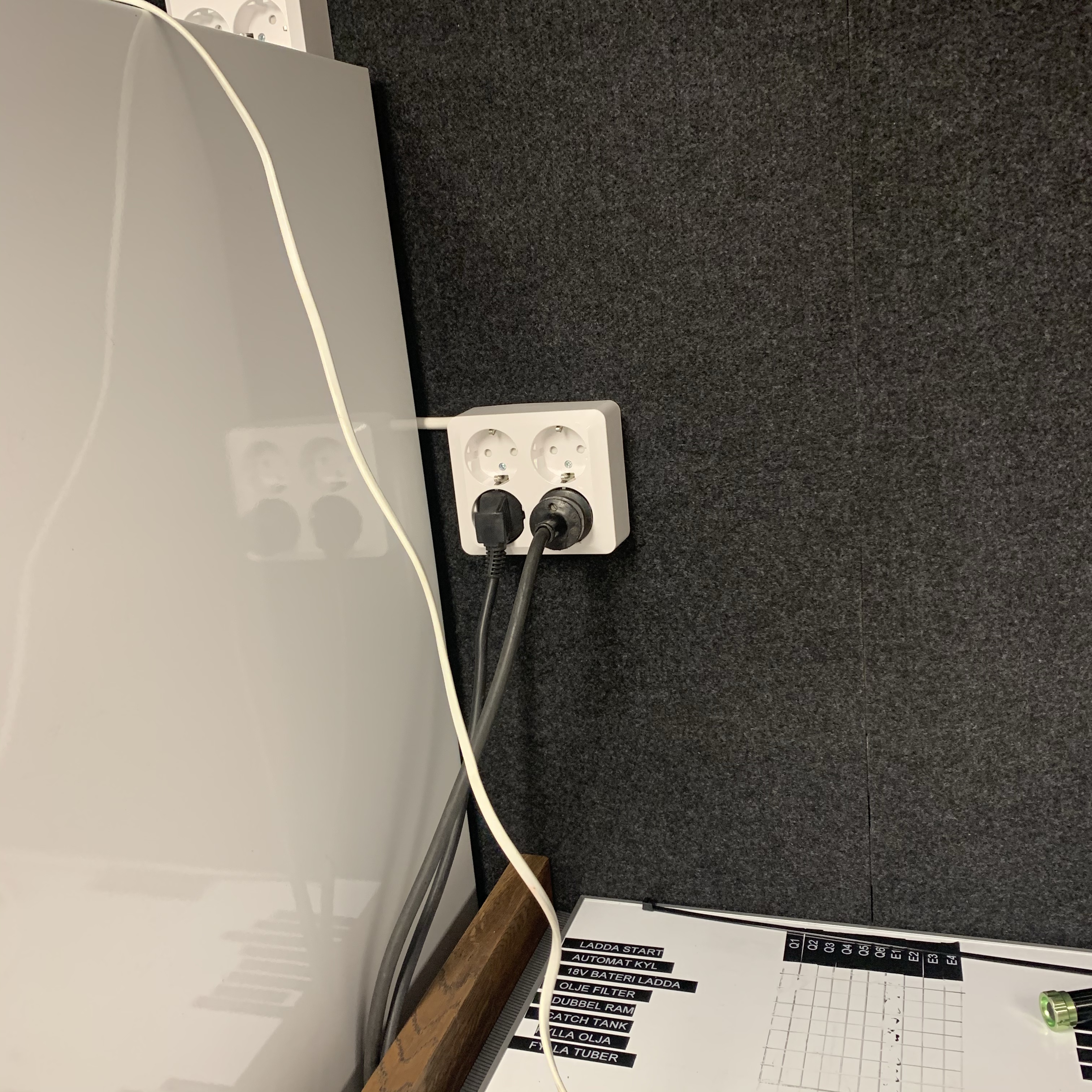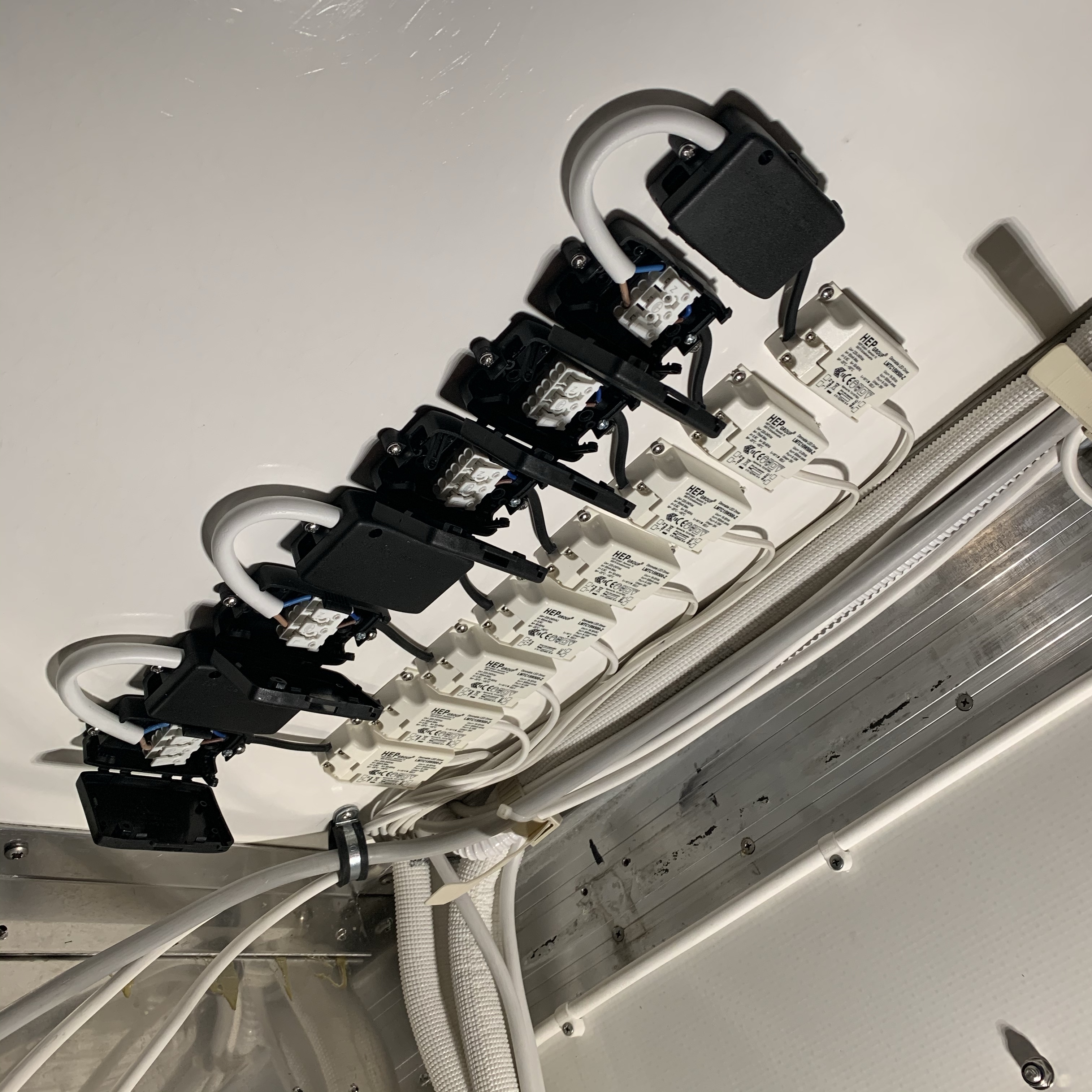 Me and Sofi have spent a couple of hours or maybe more from September to December pulling cords and mounting power outlets everywhere and I have tried to find out where and what I want when it comes to switches, lights and power outlets…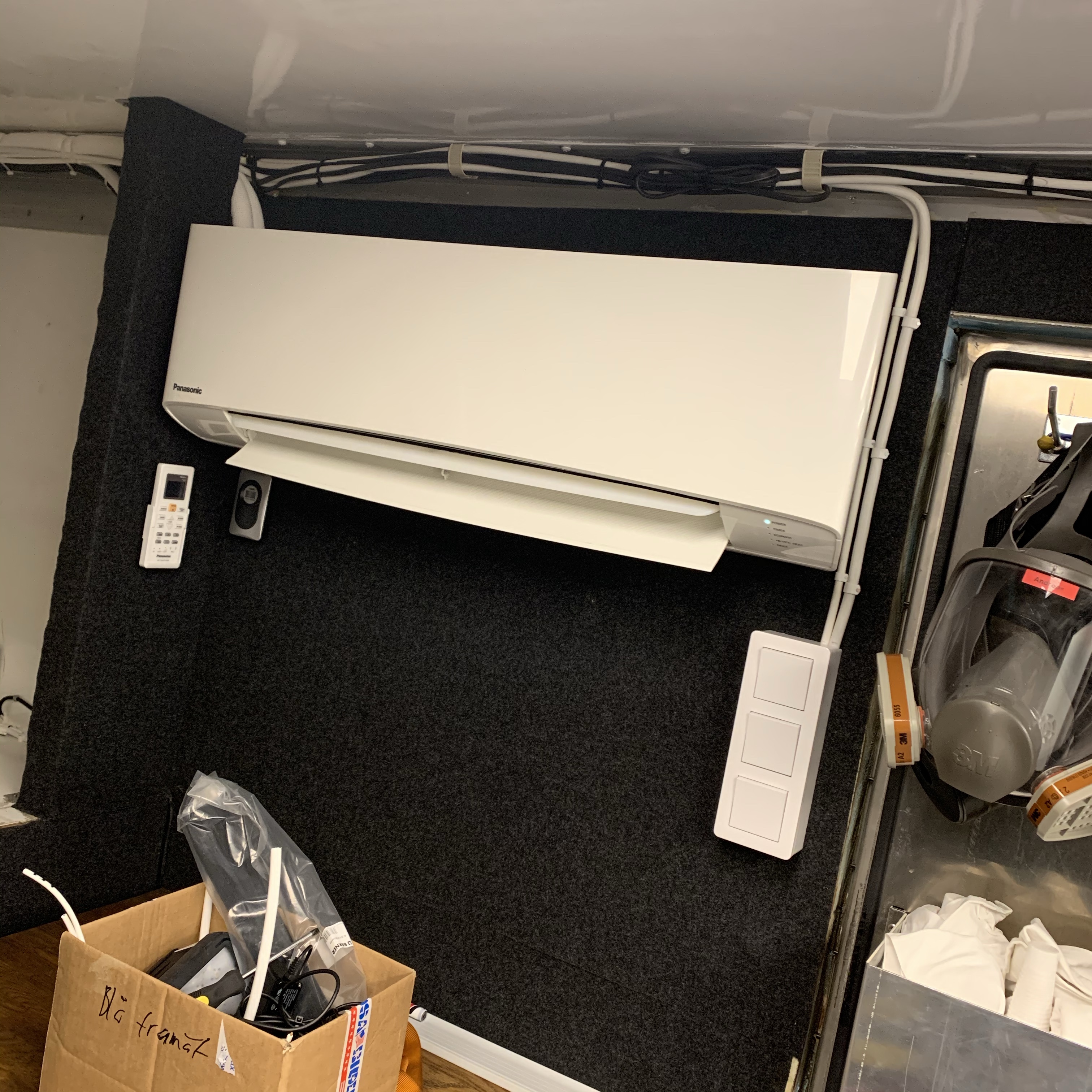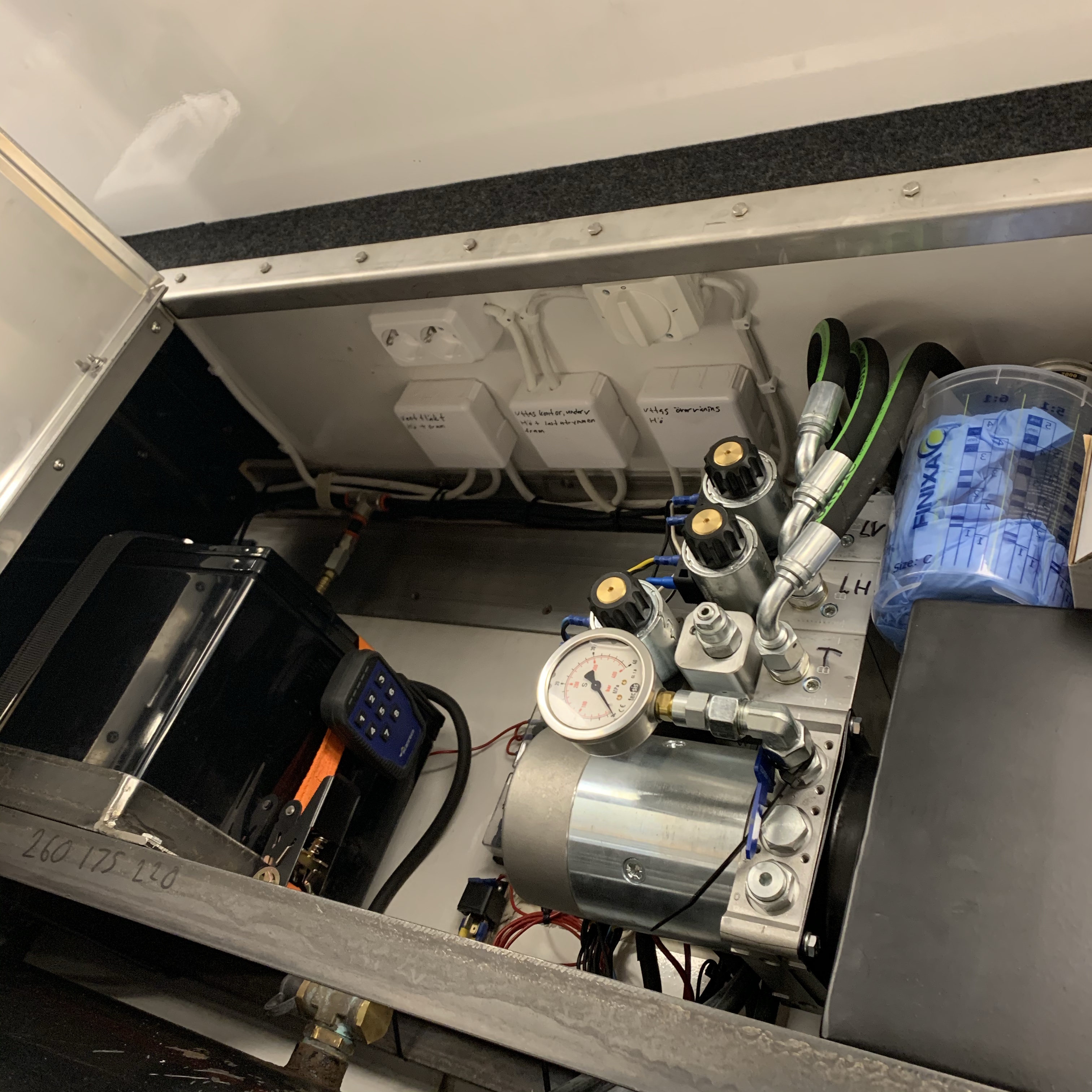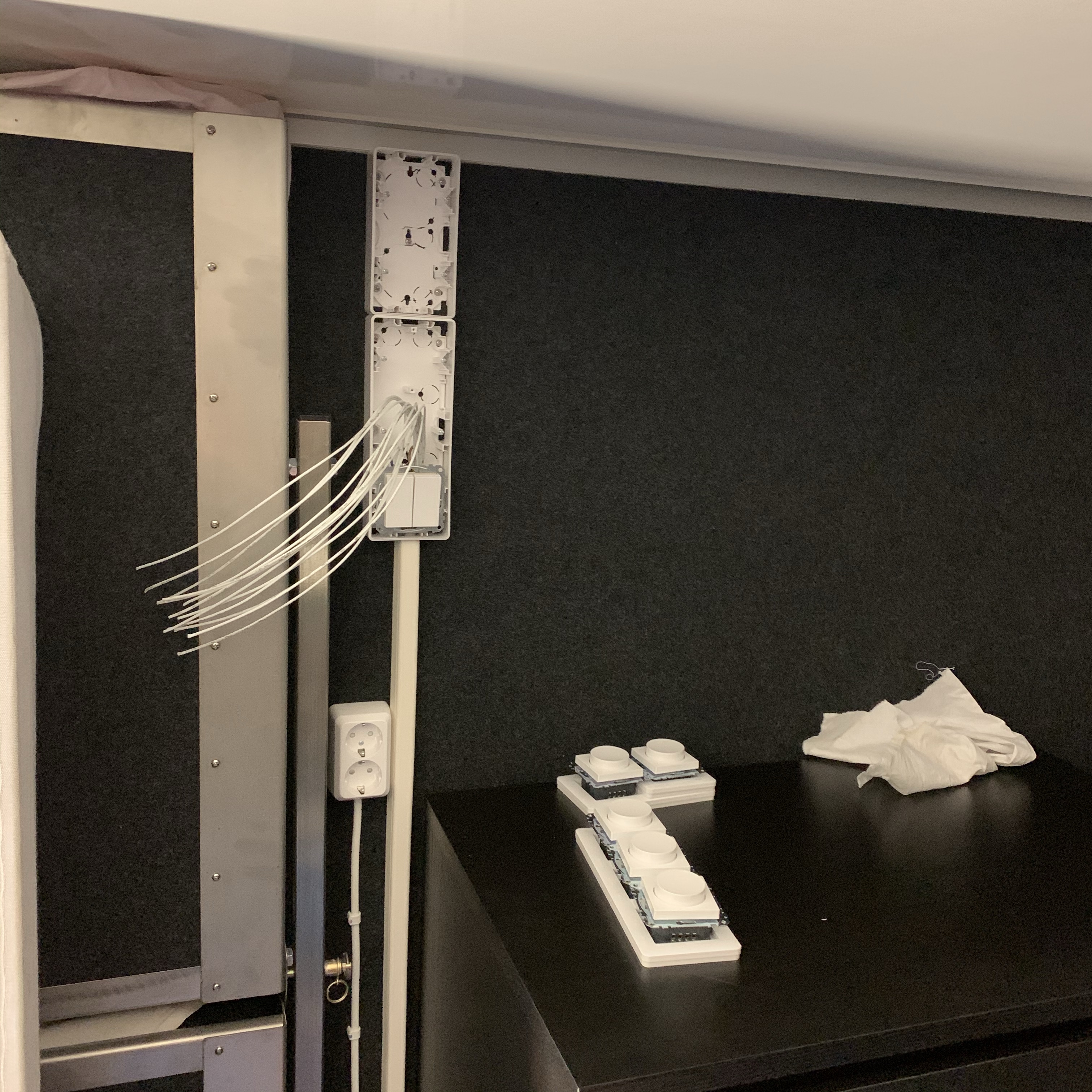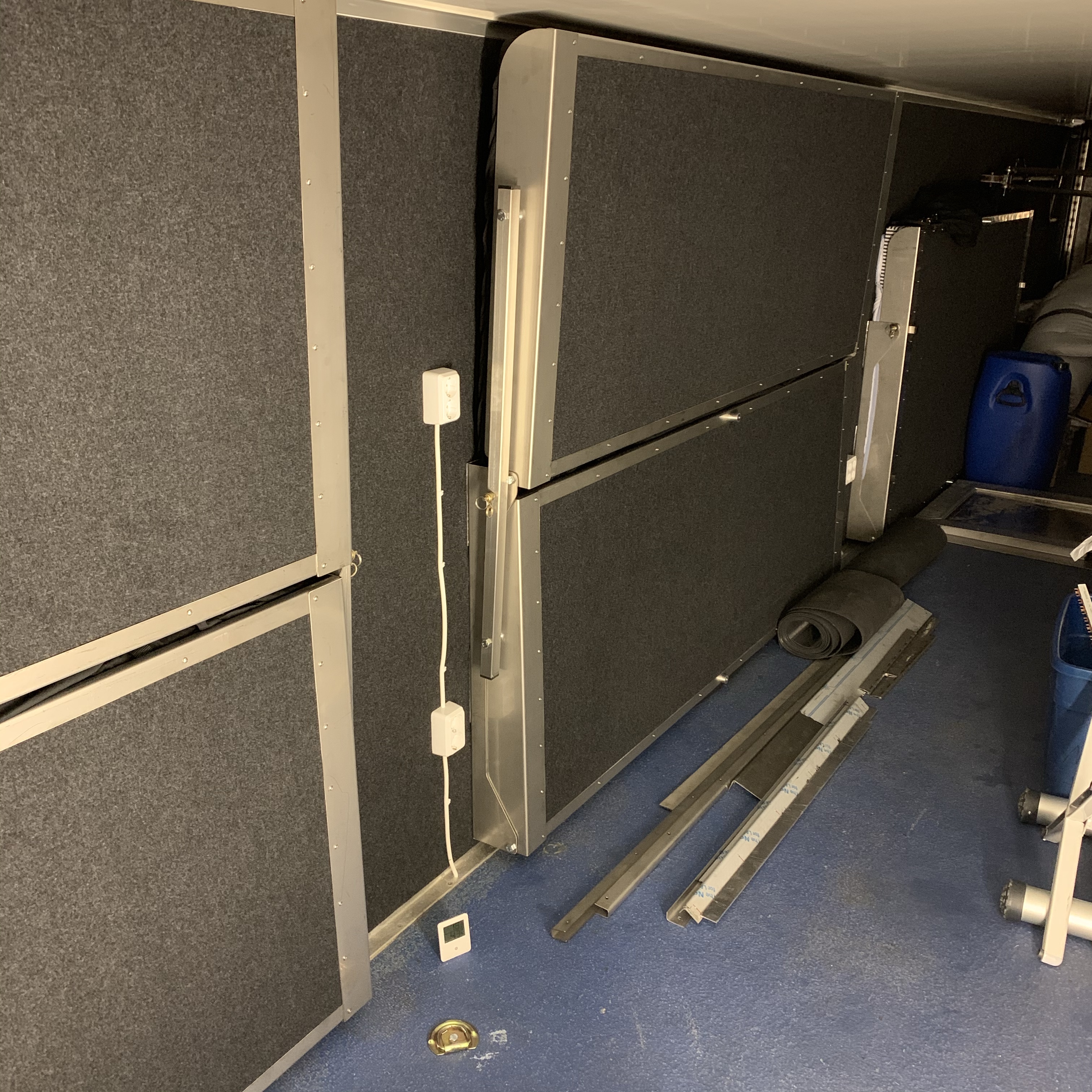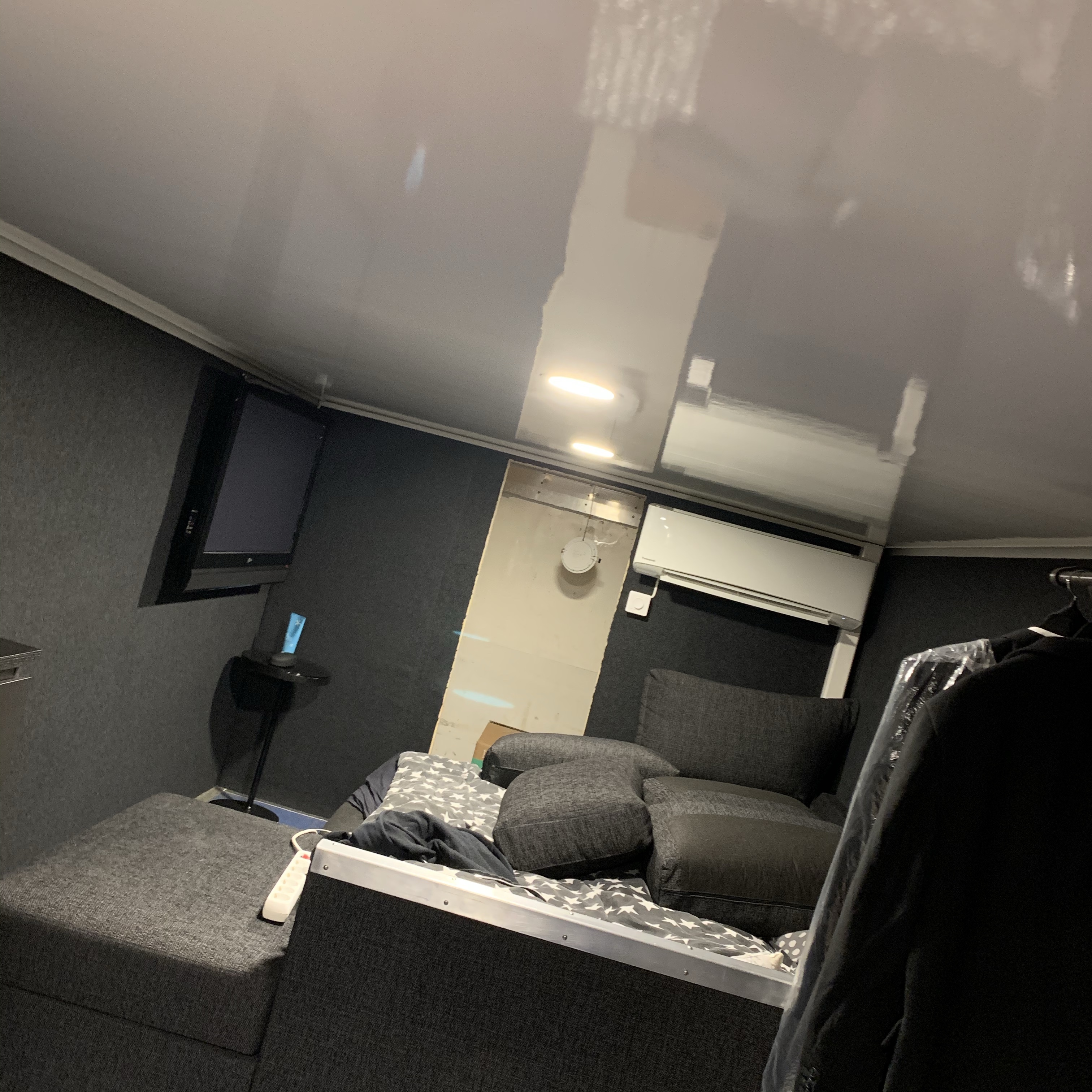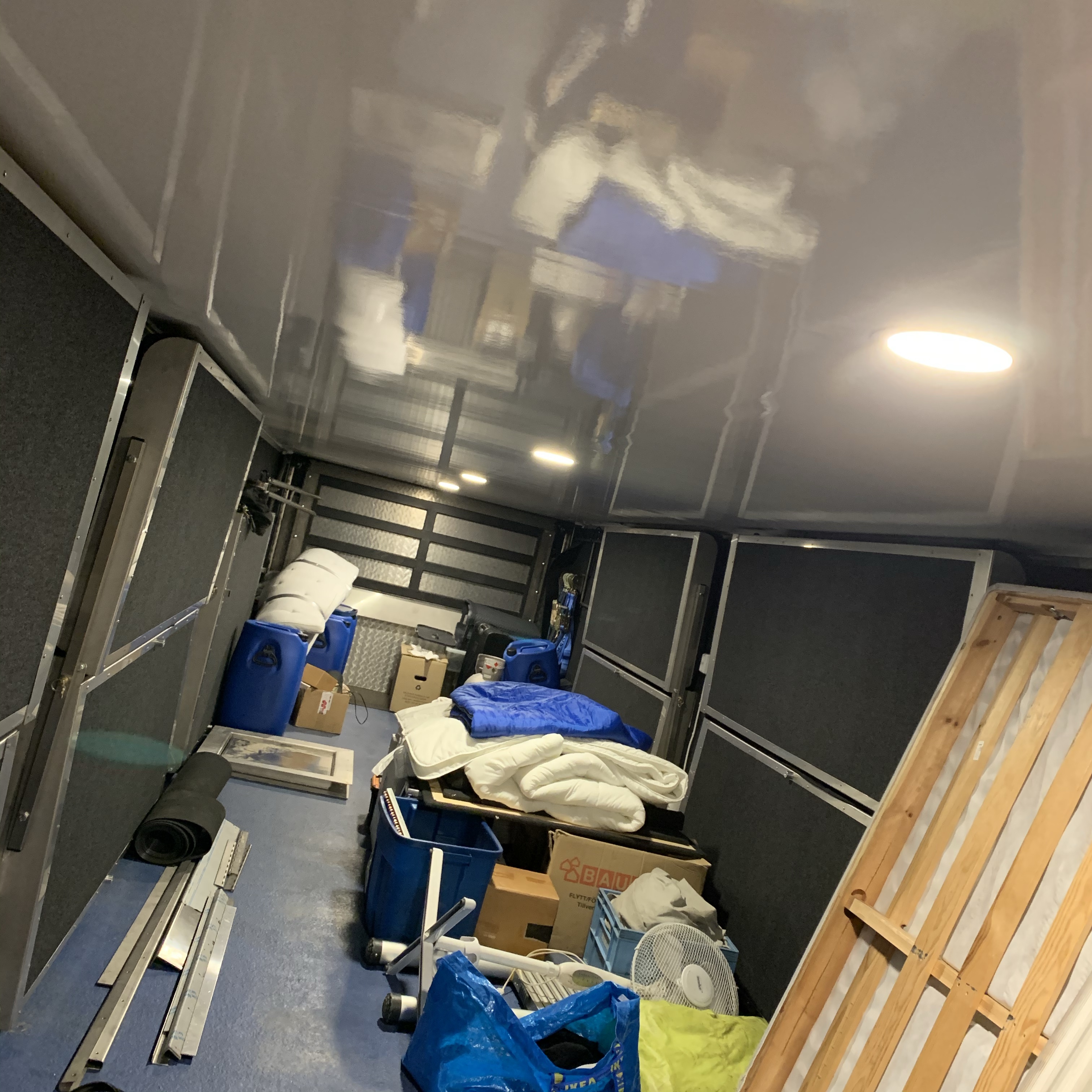 Well after all I think it turned out really good!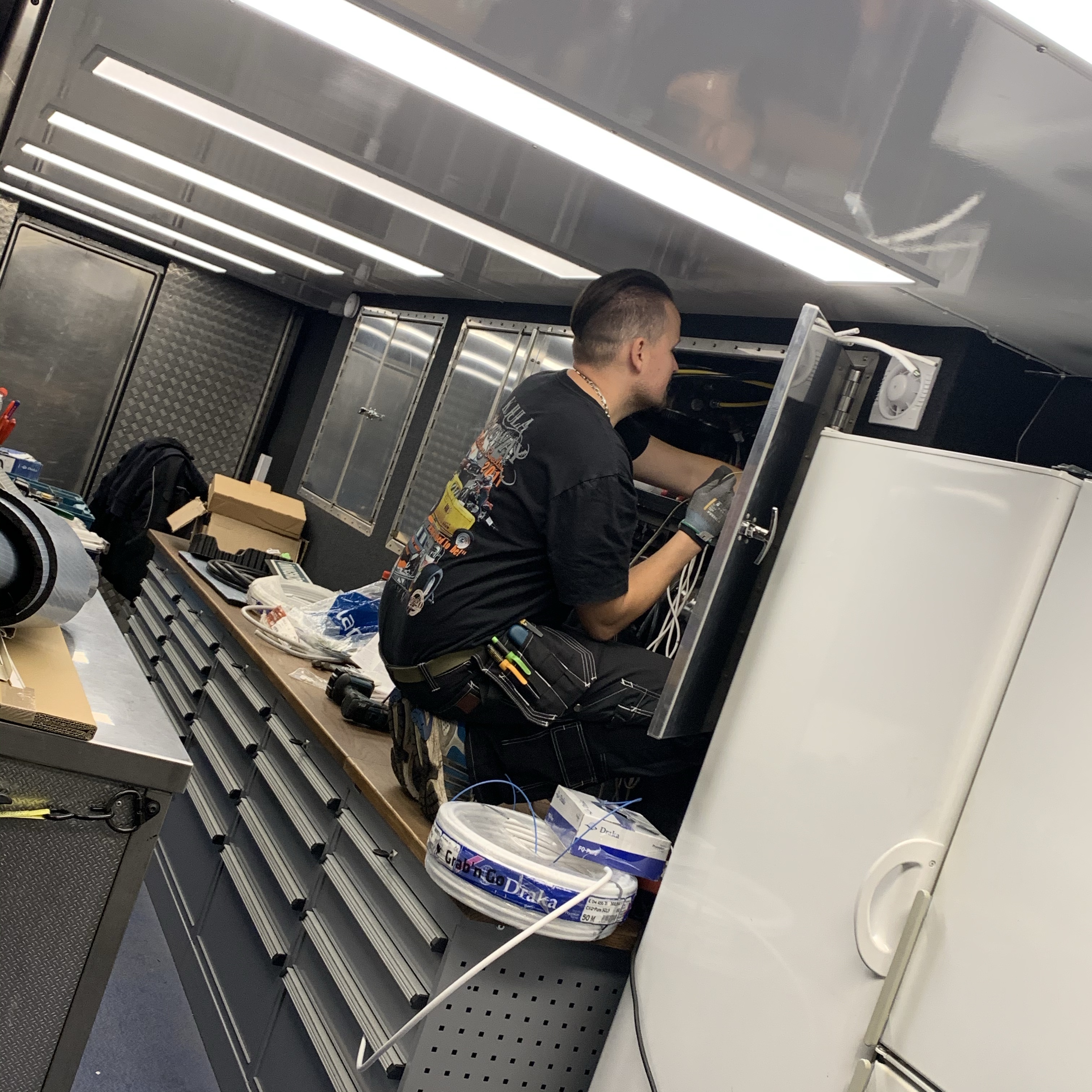 A huge thanks to John Björkman that helped me fix the mess I created and got everything hooked to the electrical power central, thanks for that because I really don't like this high voltage stuff! 😀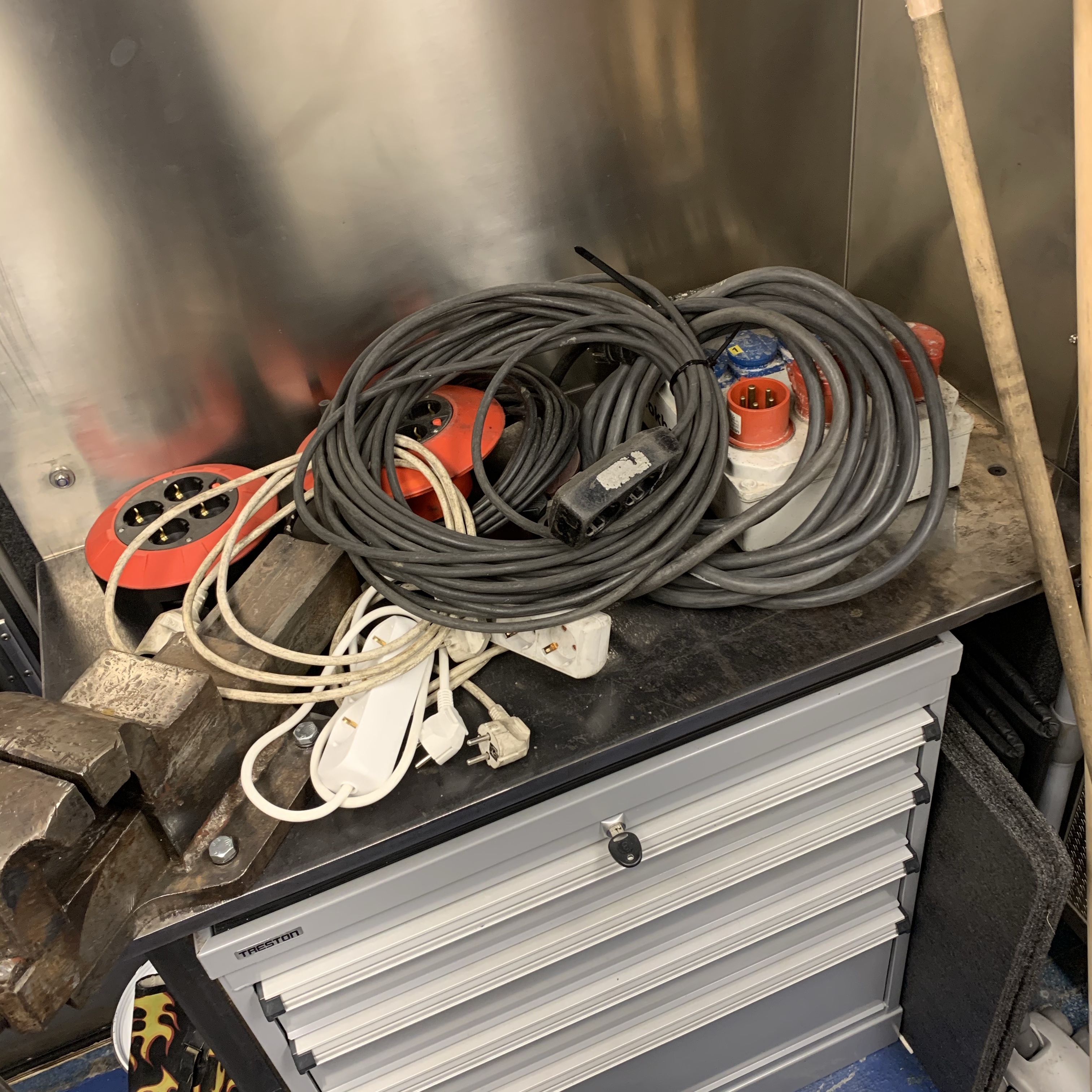 Felt pretty good to remove all the extension cords and the temporary electrical central that we have been using for the last 3-4 years!… 😉
Now on to next thing in the trailer what ever that will be!… We are moving on slowly but right now at least in the right direction on everything we are doing! 🙂