Me, Sofi and dad have spent the week here between the races to service the car have some vacation, well Sofi have been working on distance also during work hours.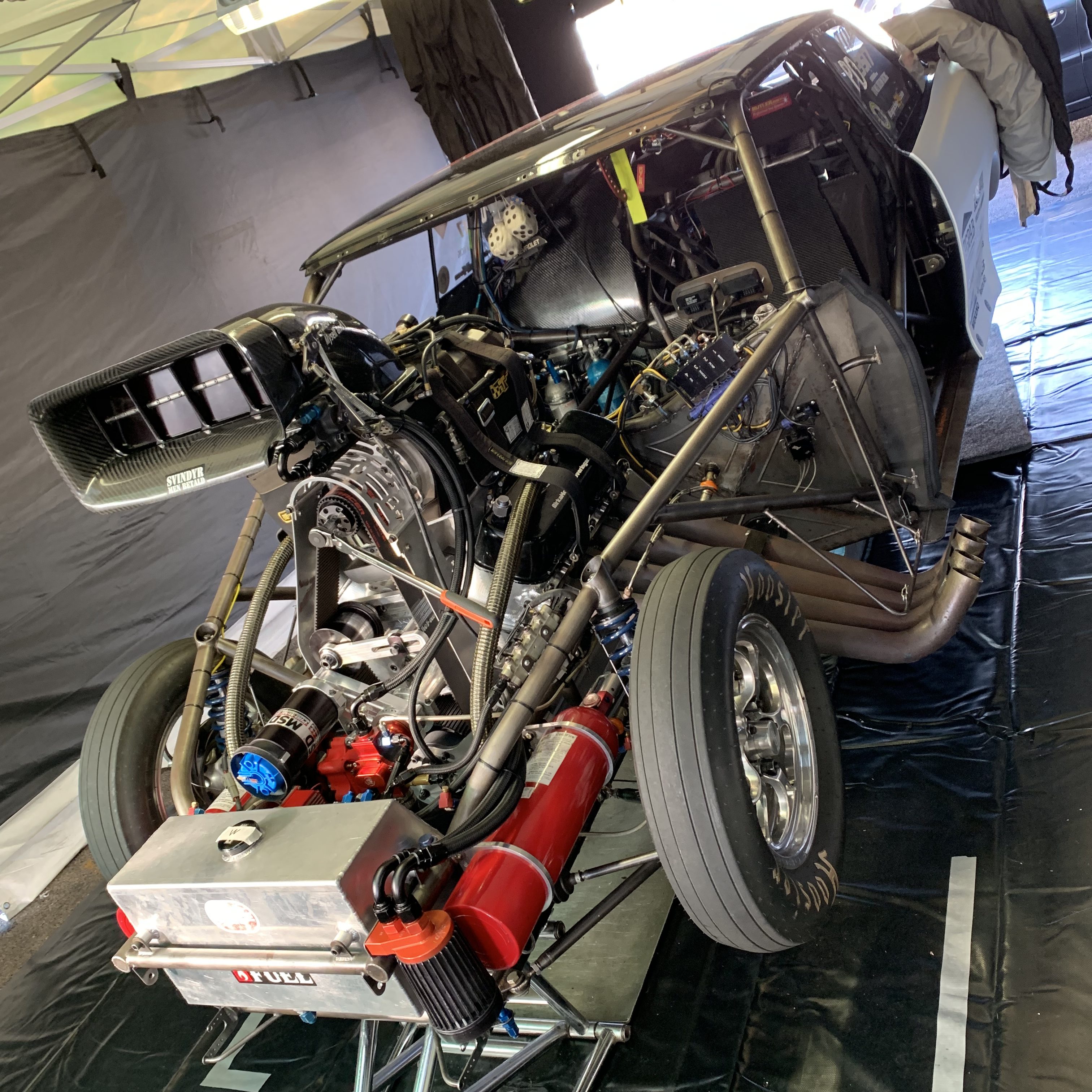 Almost ready to race again!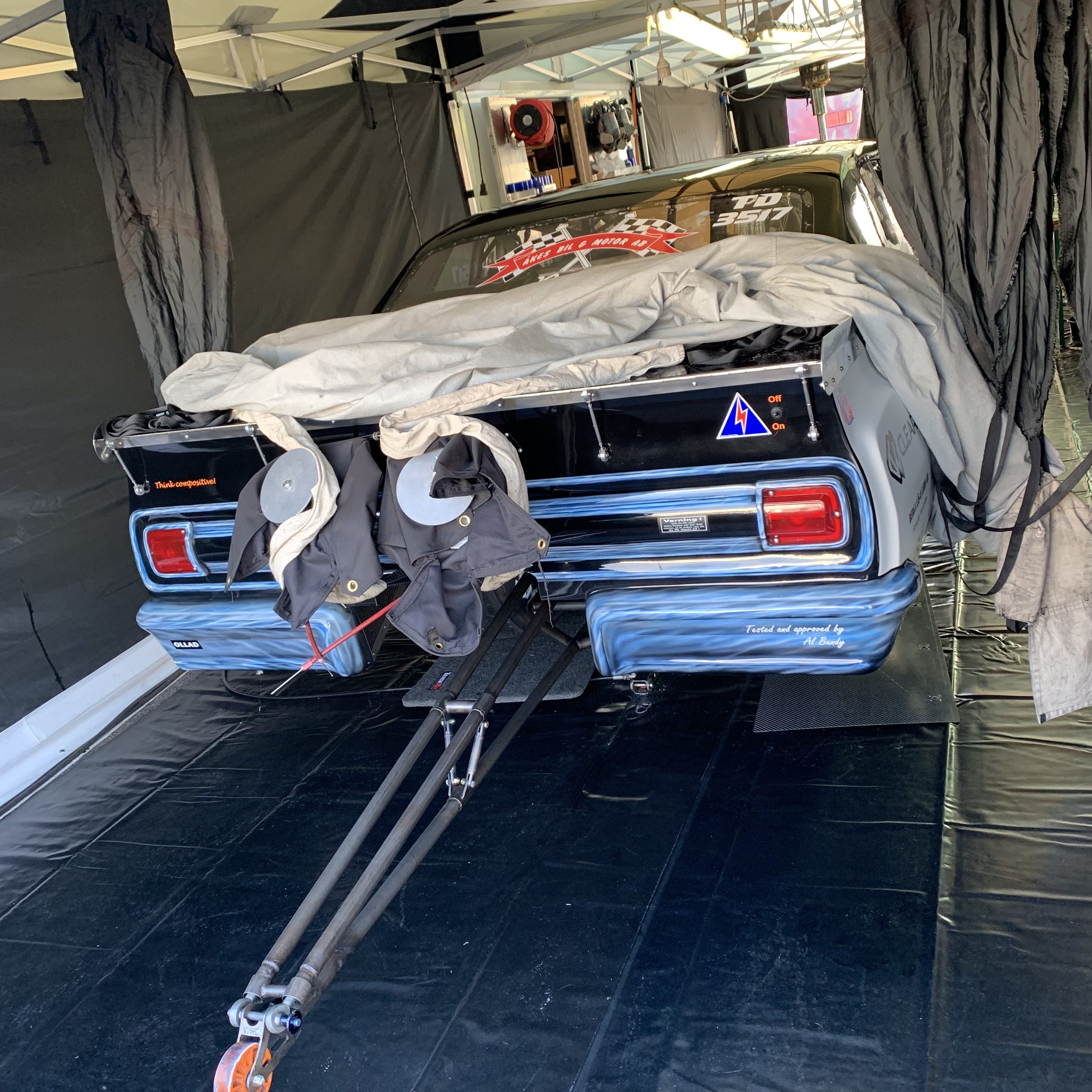 Sofi have cleaned up the rear end after a couple of looong burnouts, doesn't it look great!? =D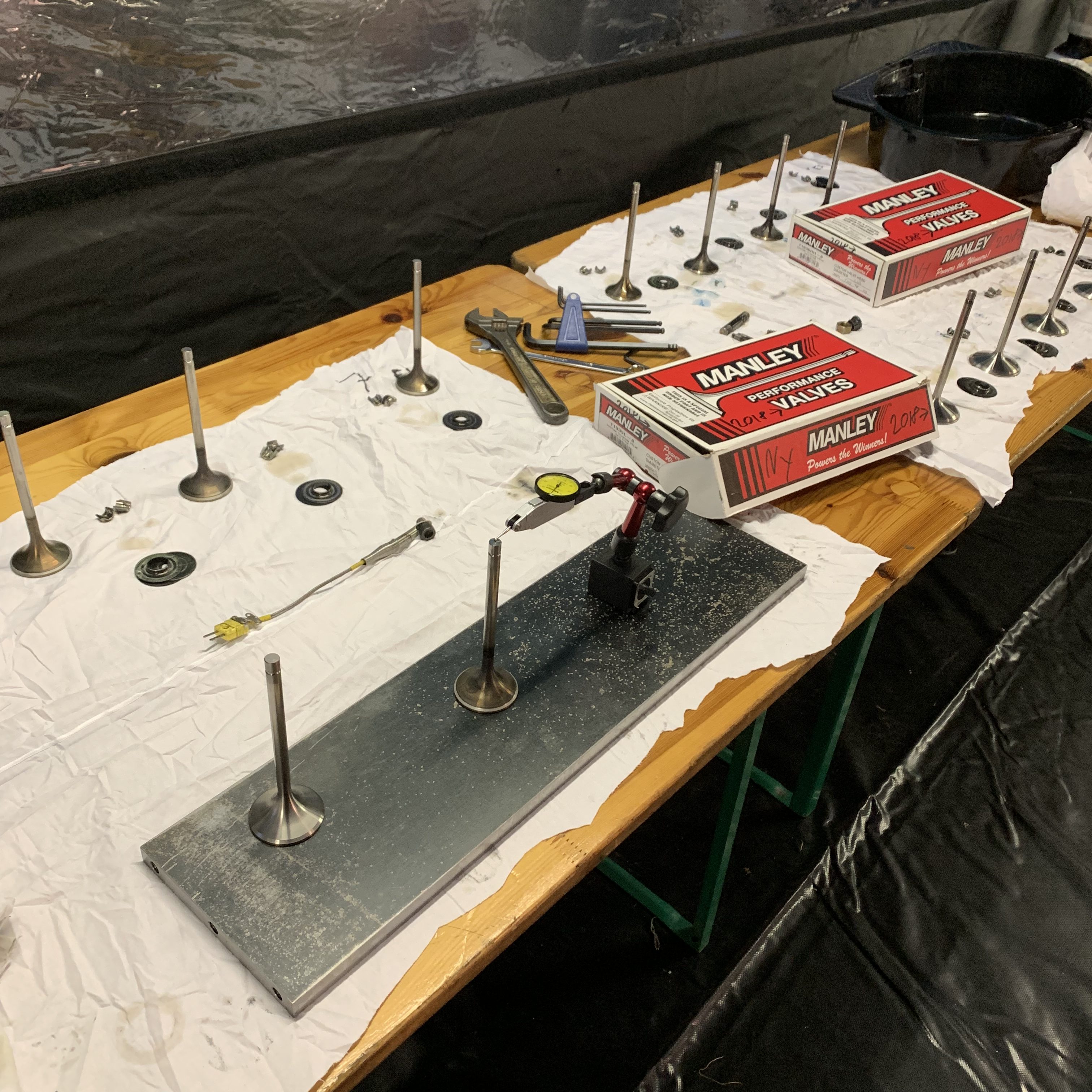 Valves are checked.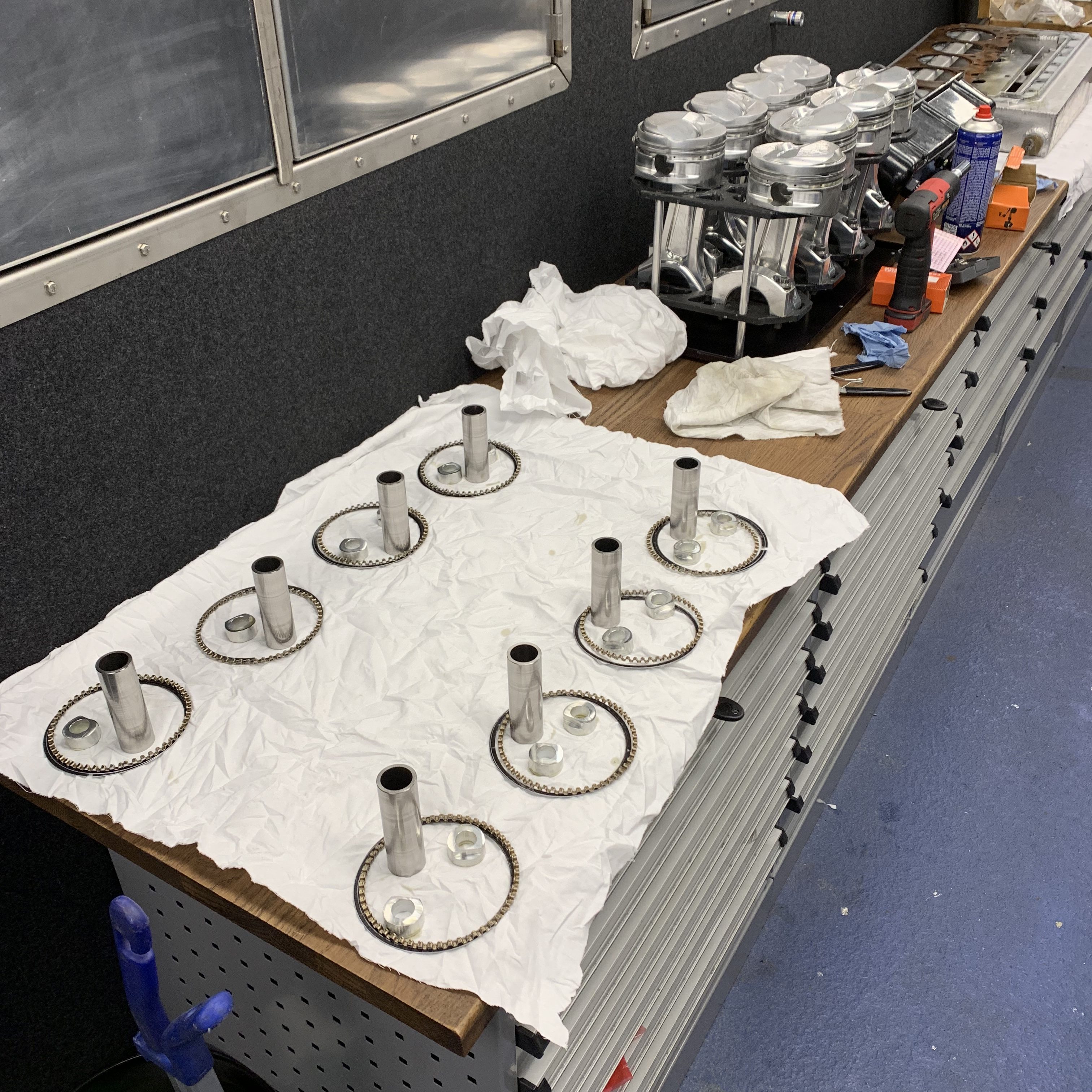 Rings, bearings, wrist pins and pistons looks great! Just changed rods because it was time for it!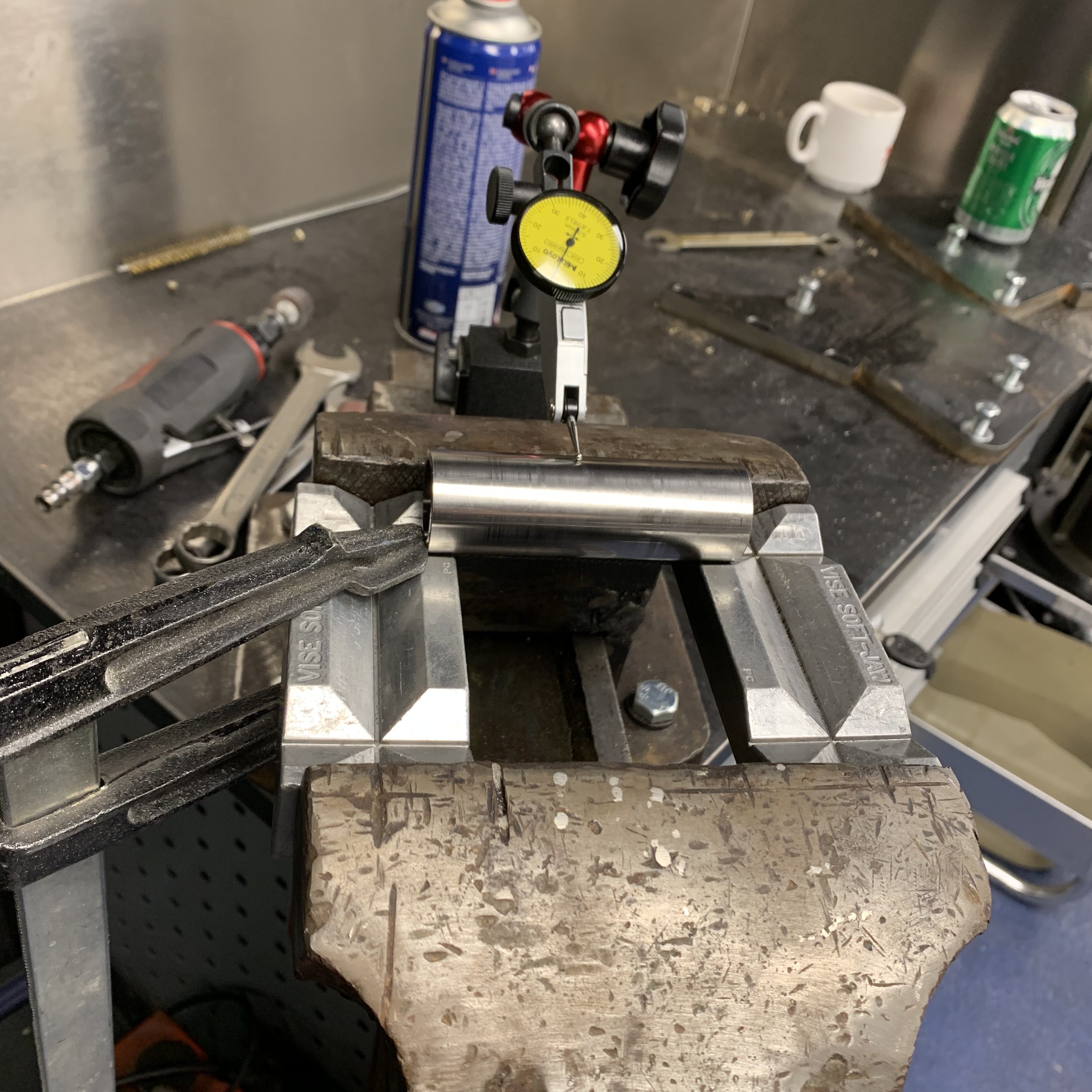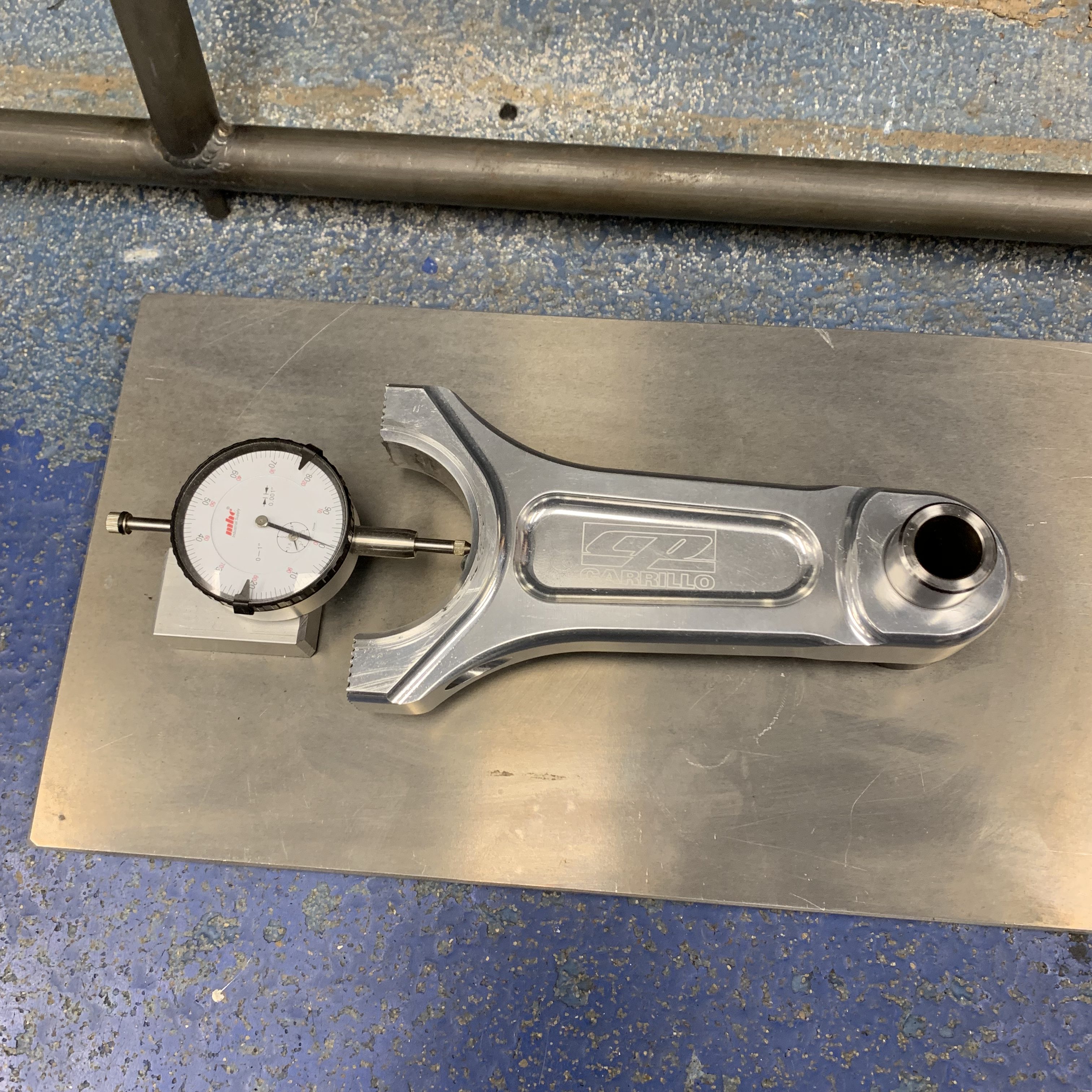 I like to control measure stuff! 🙂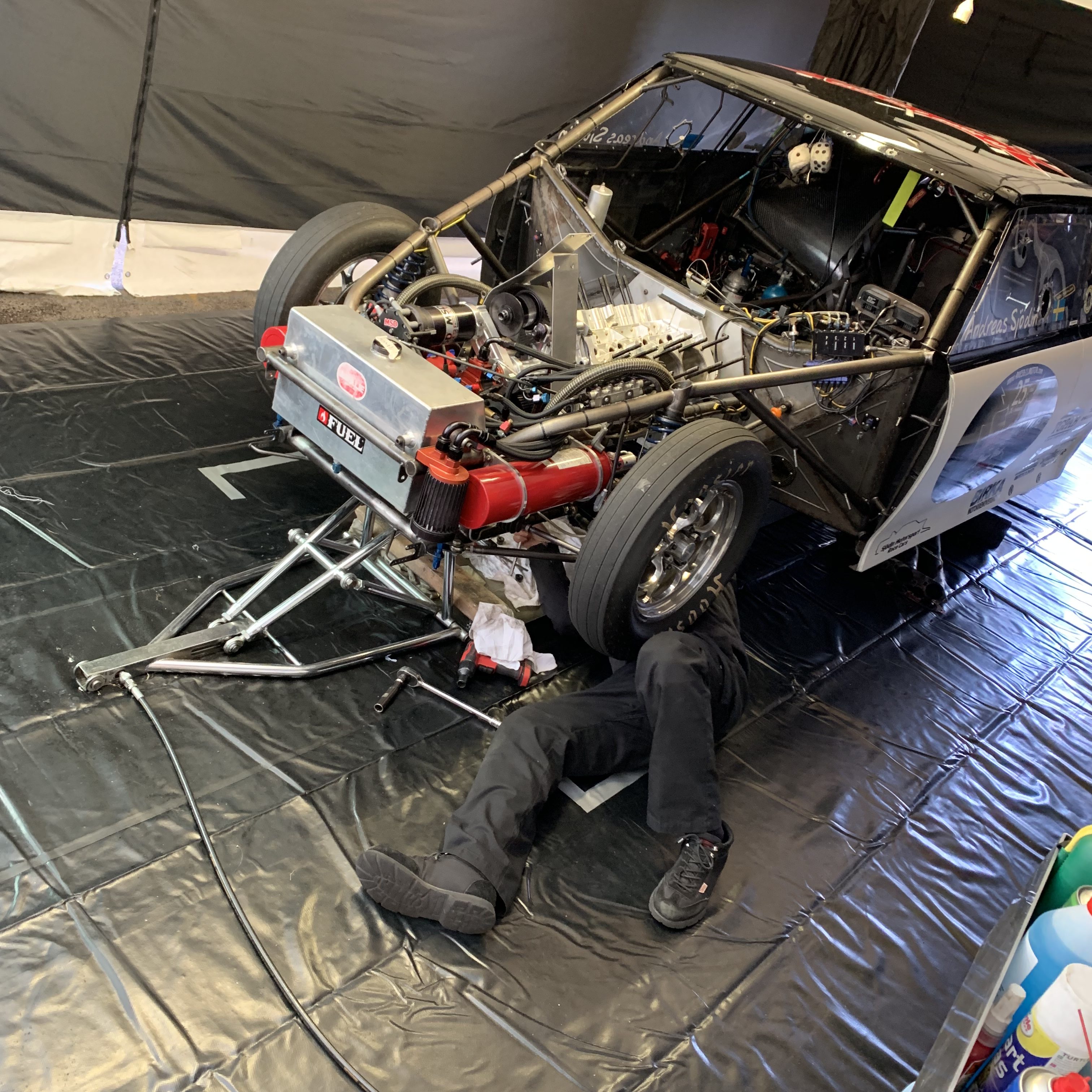 Dad is doing his thing!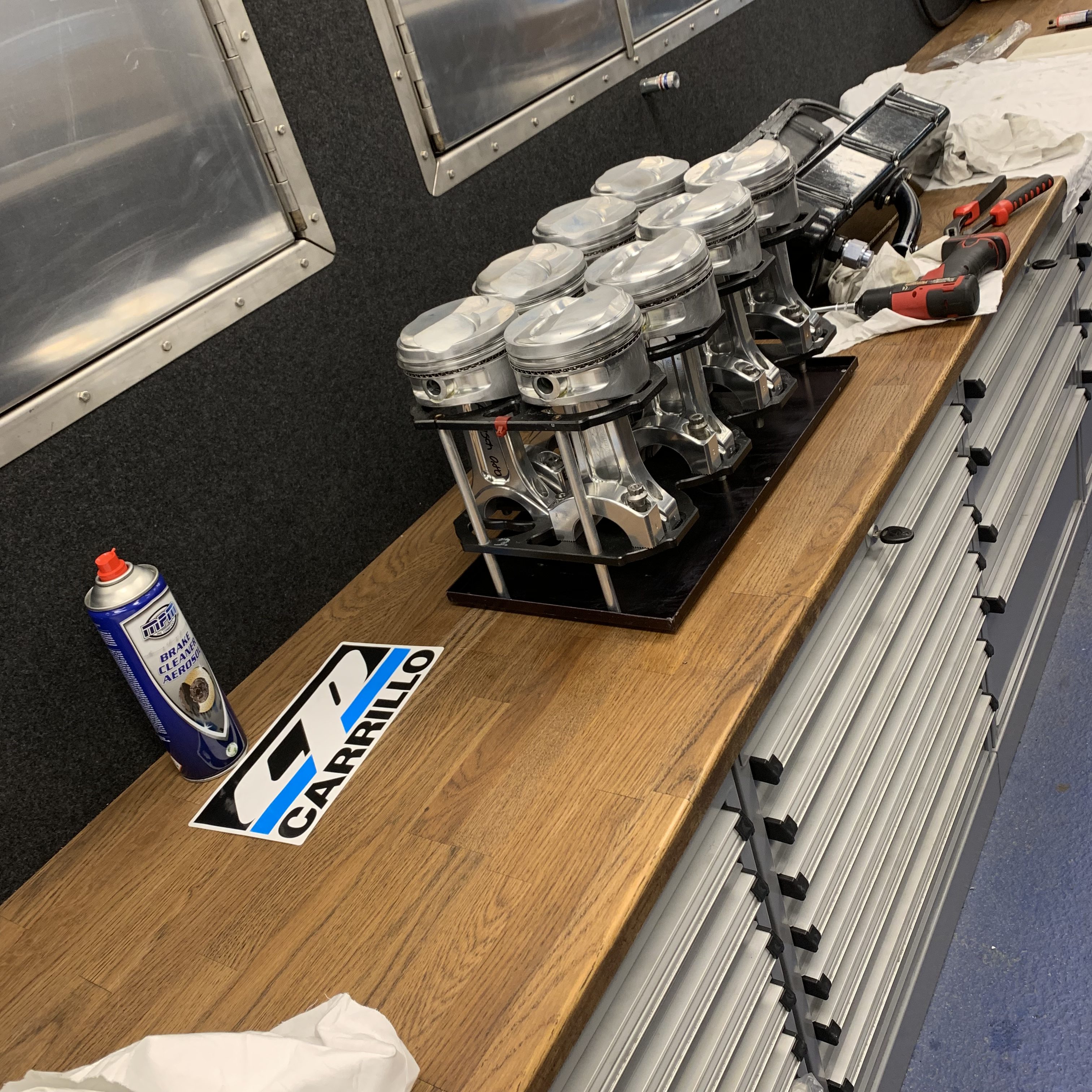 The rack is ready to get back in!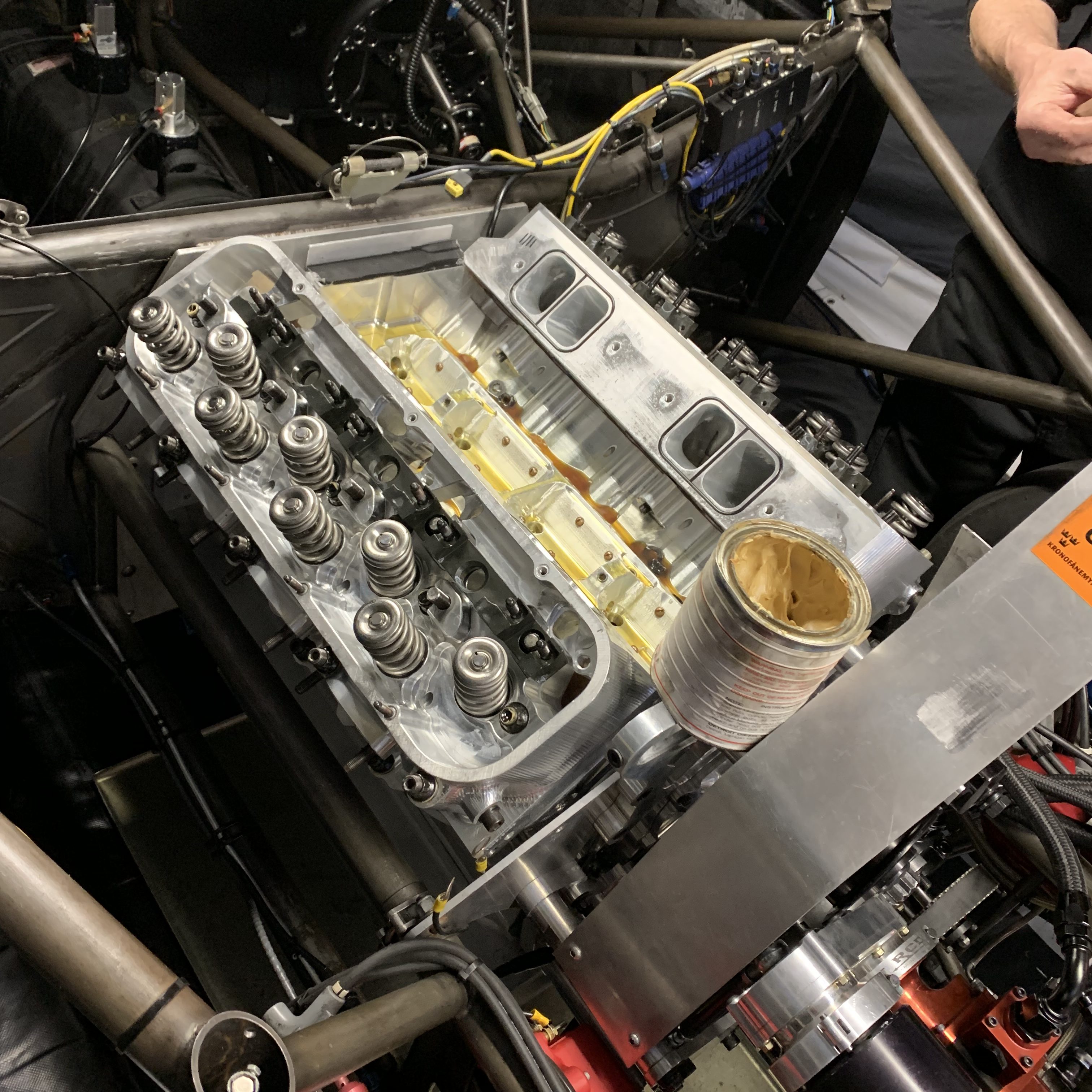 The conventional Chevy Big Block heads are back on!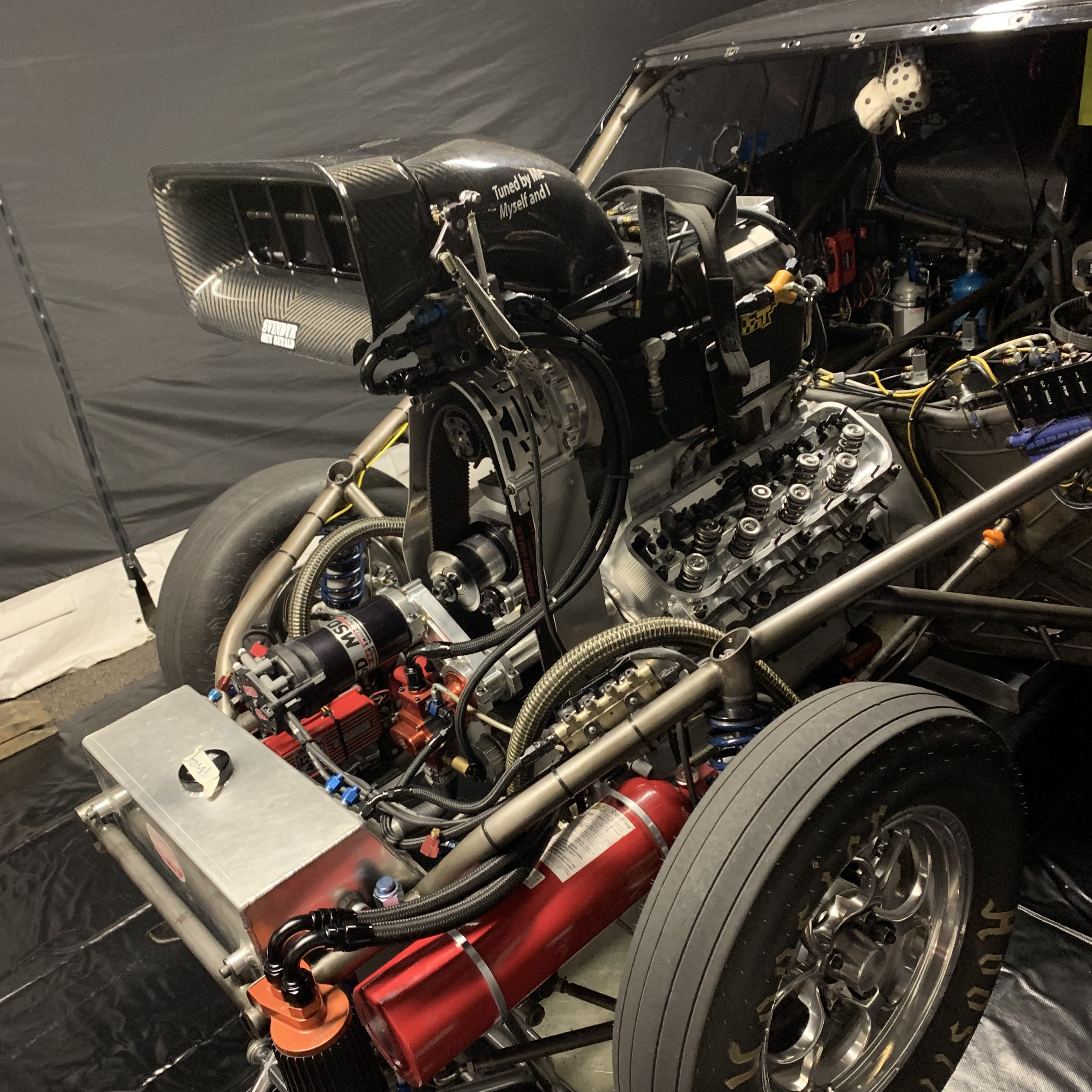 It starts to look like a motor again!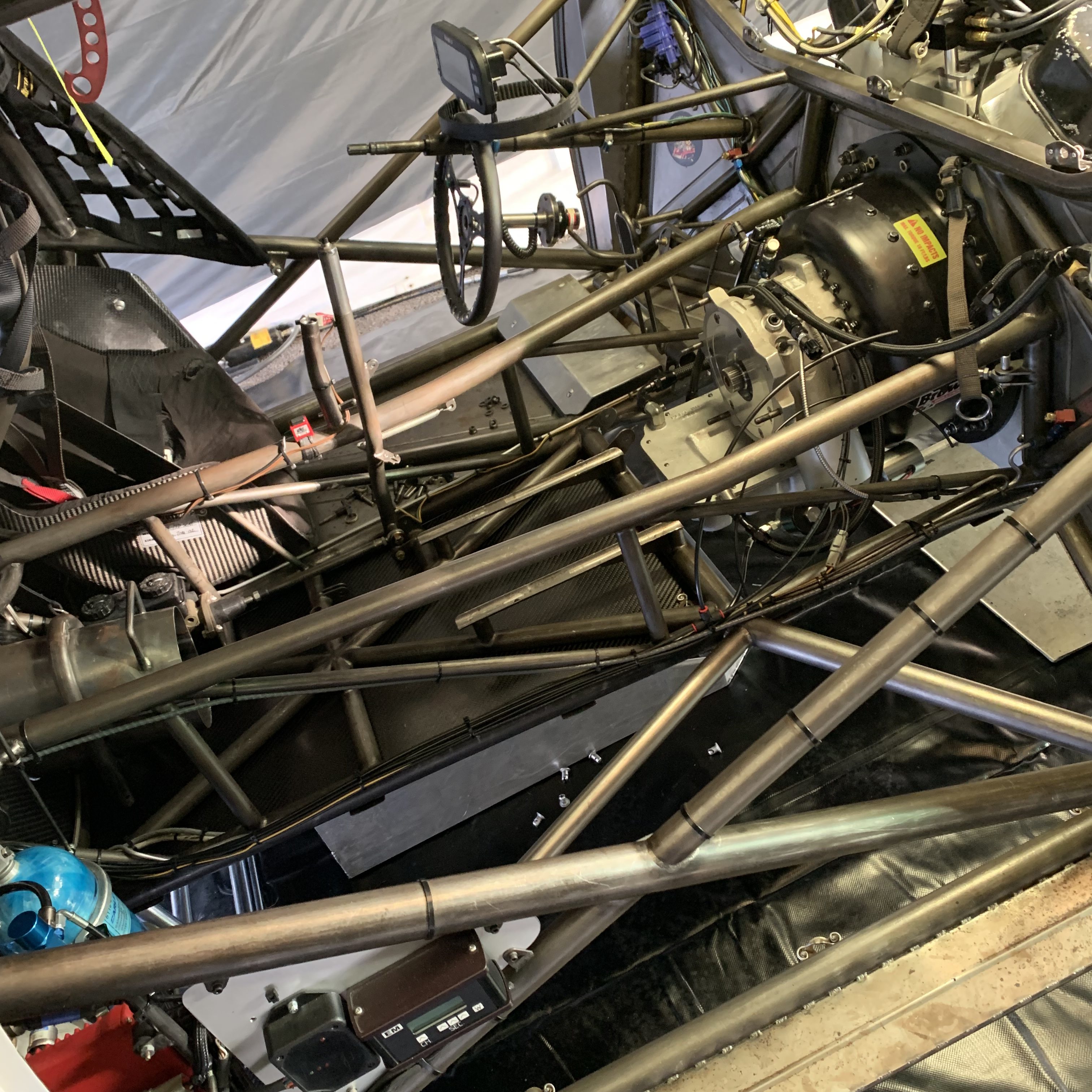 Now, time to look over the transmission and do some tuning for tomorrow's first qualification round!