When we finally got the trailer back home to the shop in the beginning of April I was able to start organize and see what we possibly could find time for to get ready before it is time to go to England…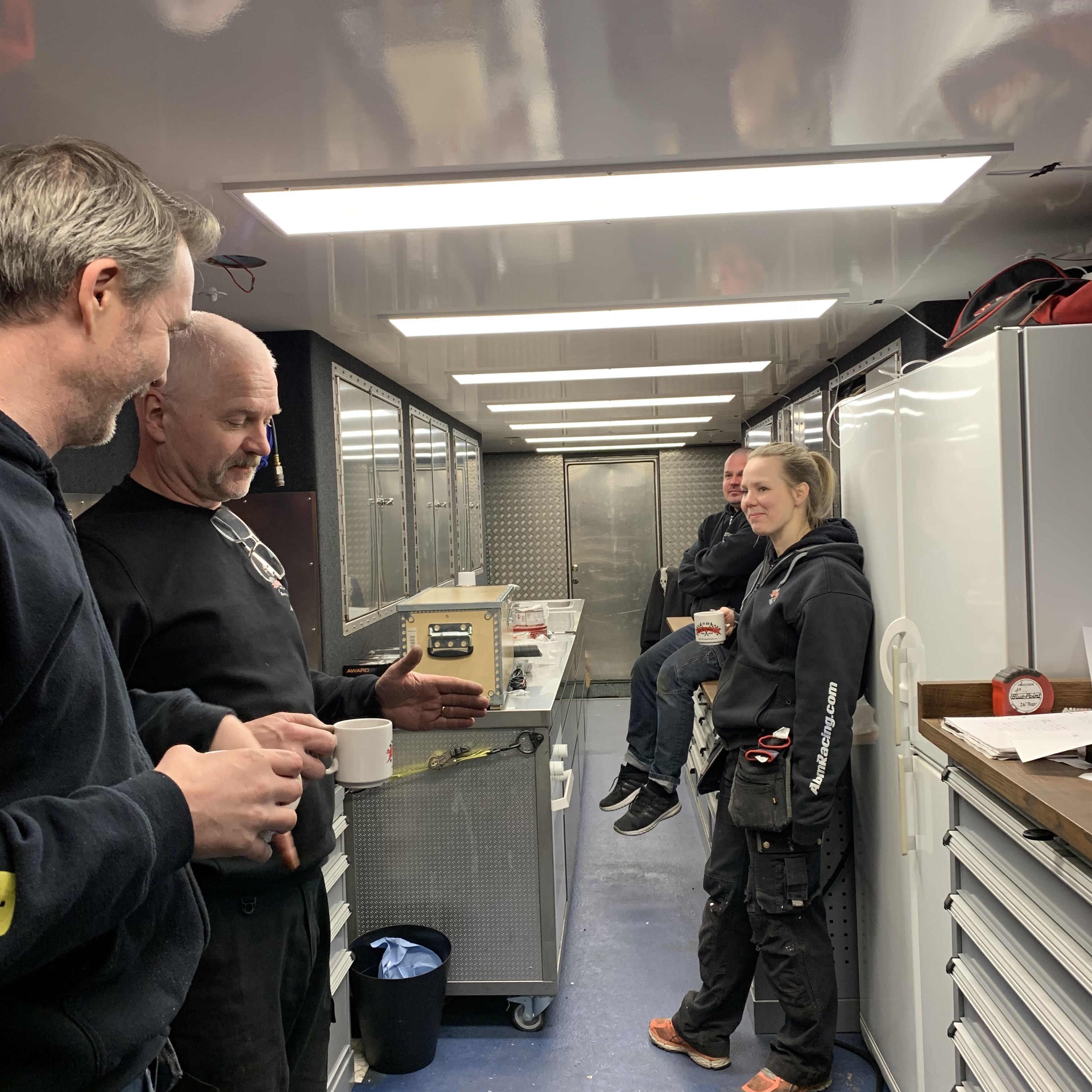 So around the end of the second week in April we finally got an idea and also some material to start up the trailer madness again, pretty much exactly 4 weeks before we need to hit the road and go to Santa Pod in England for our first outing..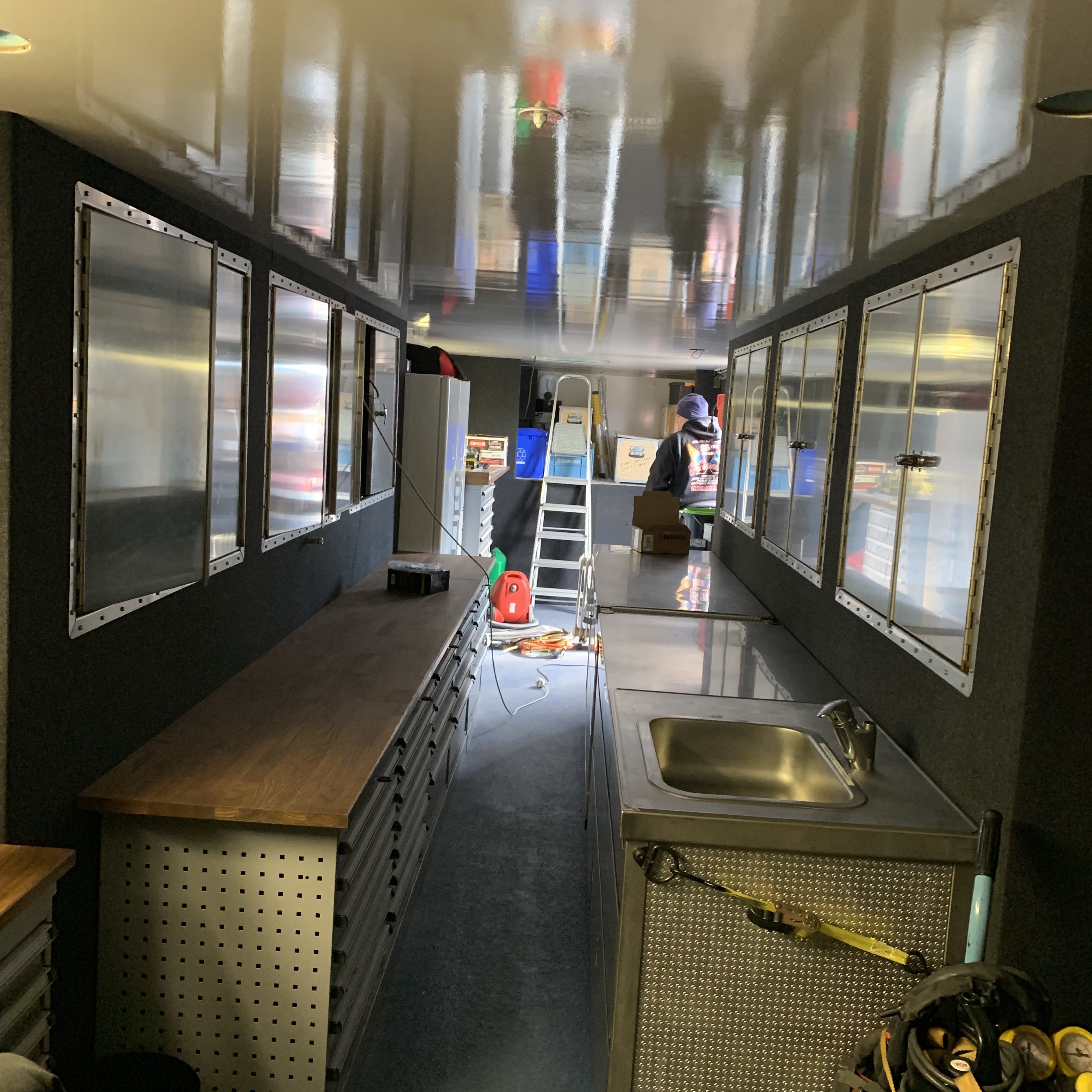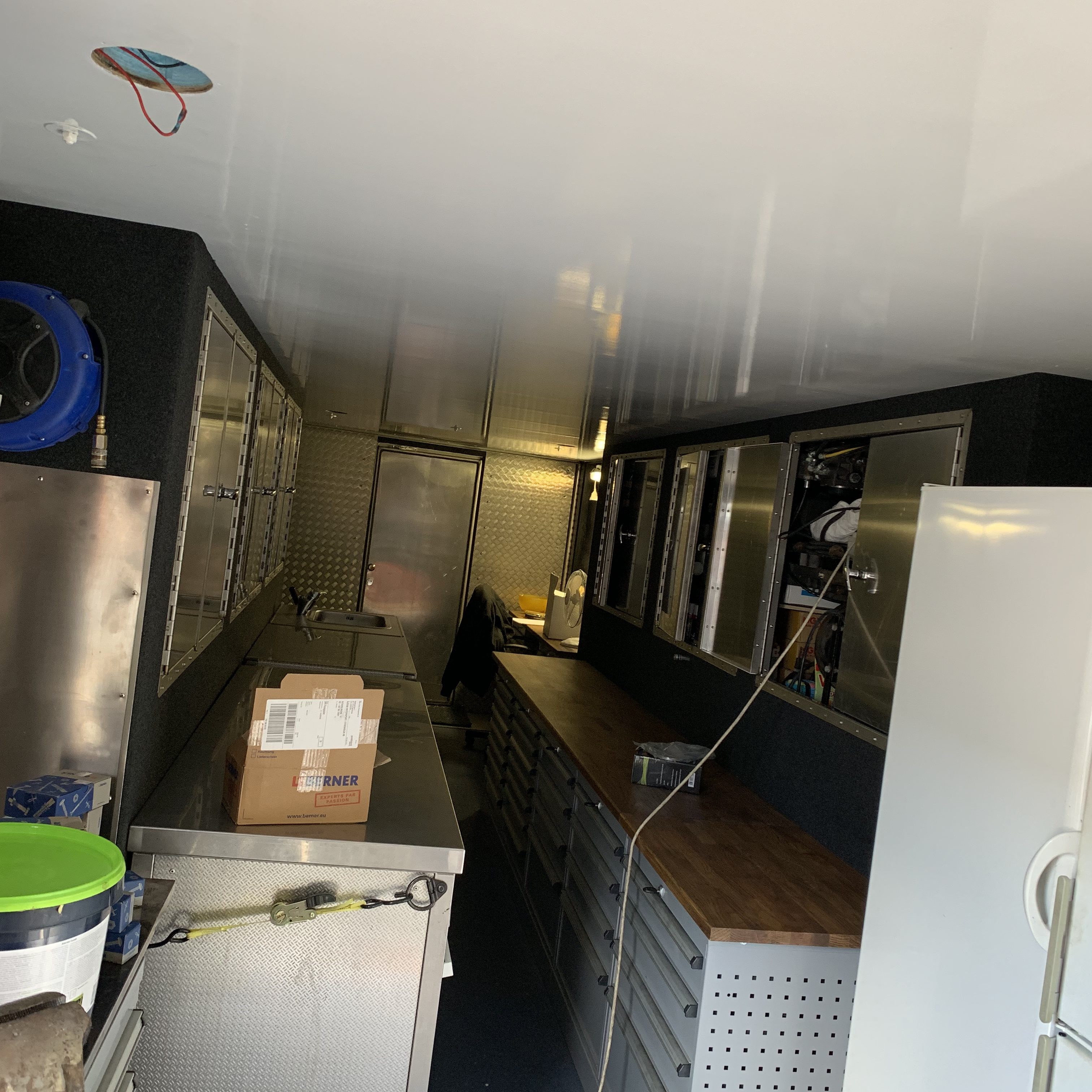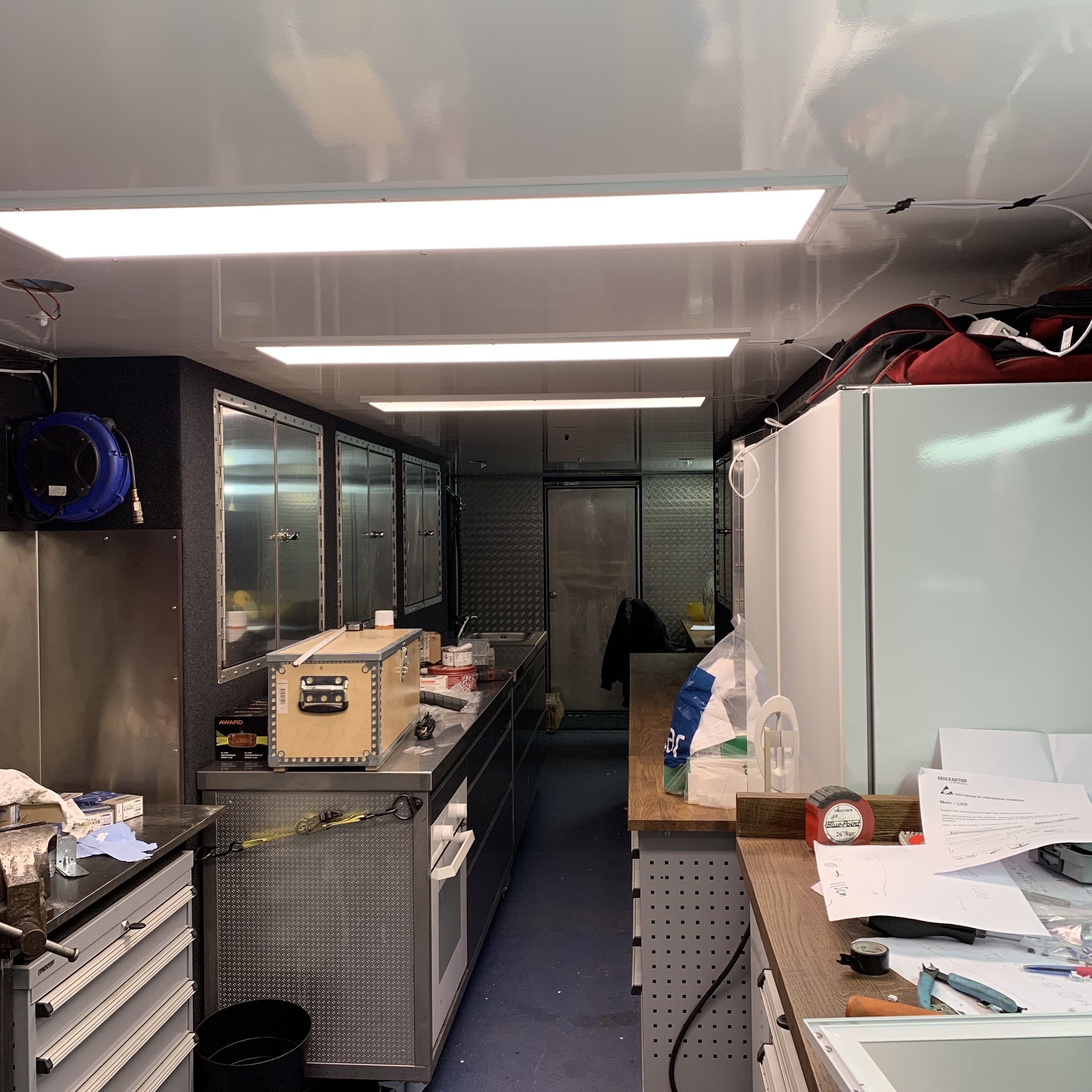 Me and Max got the lighting on the bottom floor mounted, FINALLY!!! The led panels have been laying around in the trailer for a couple of years now…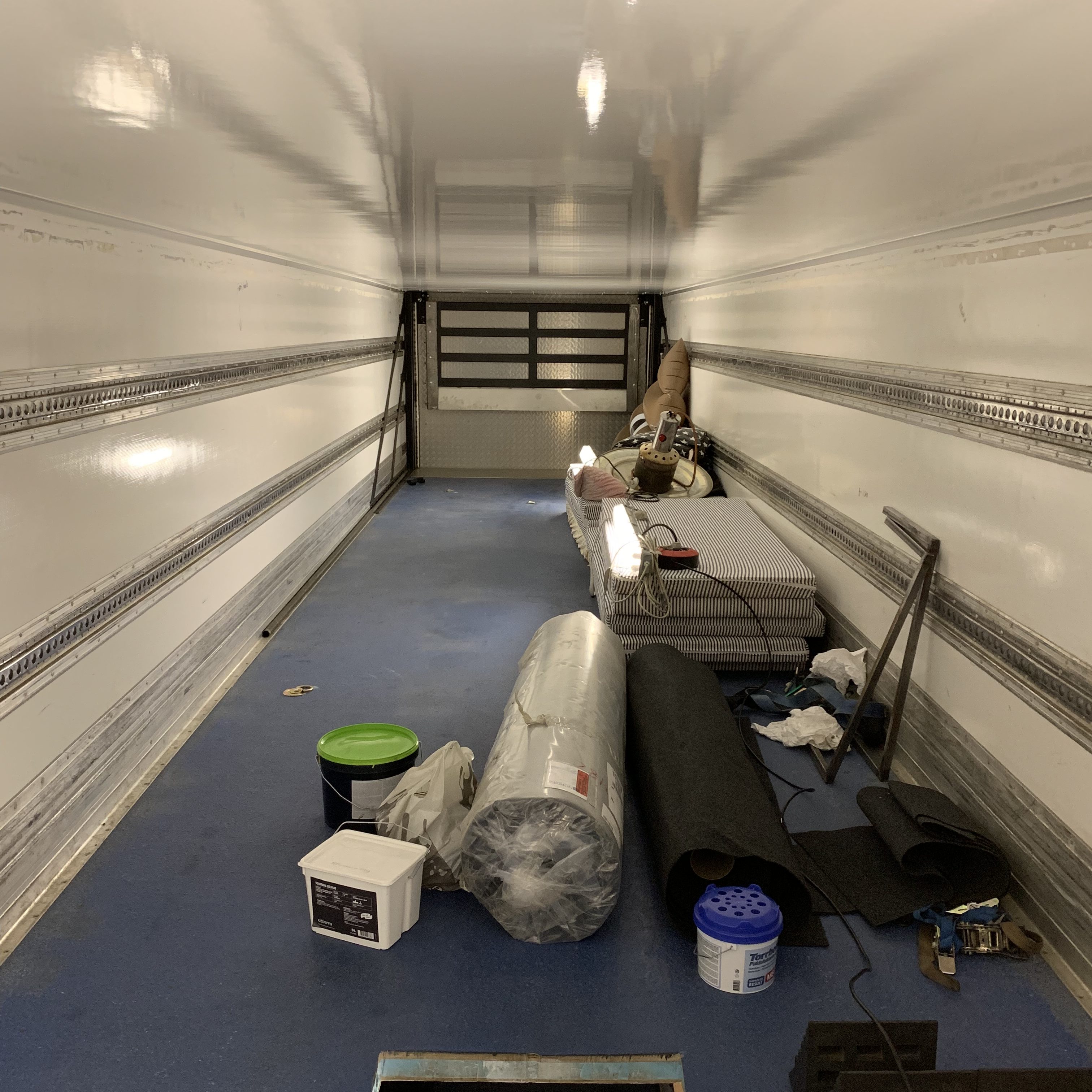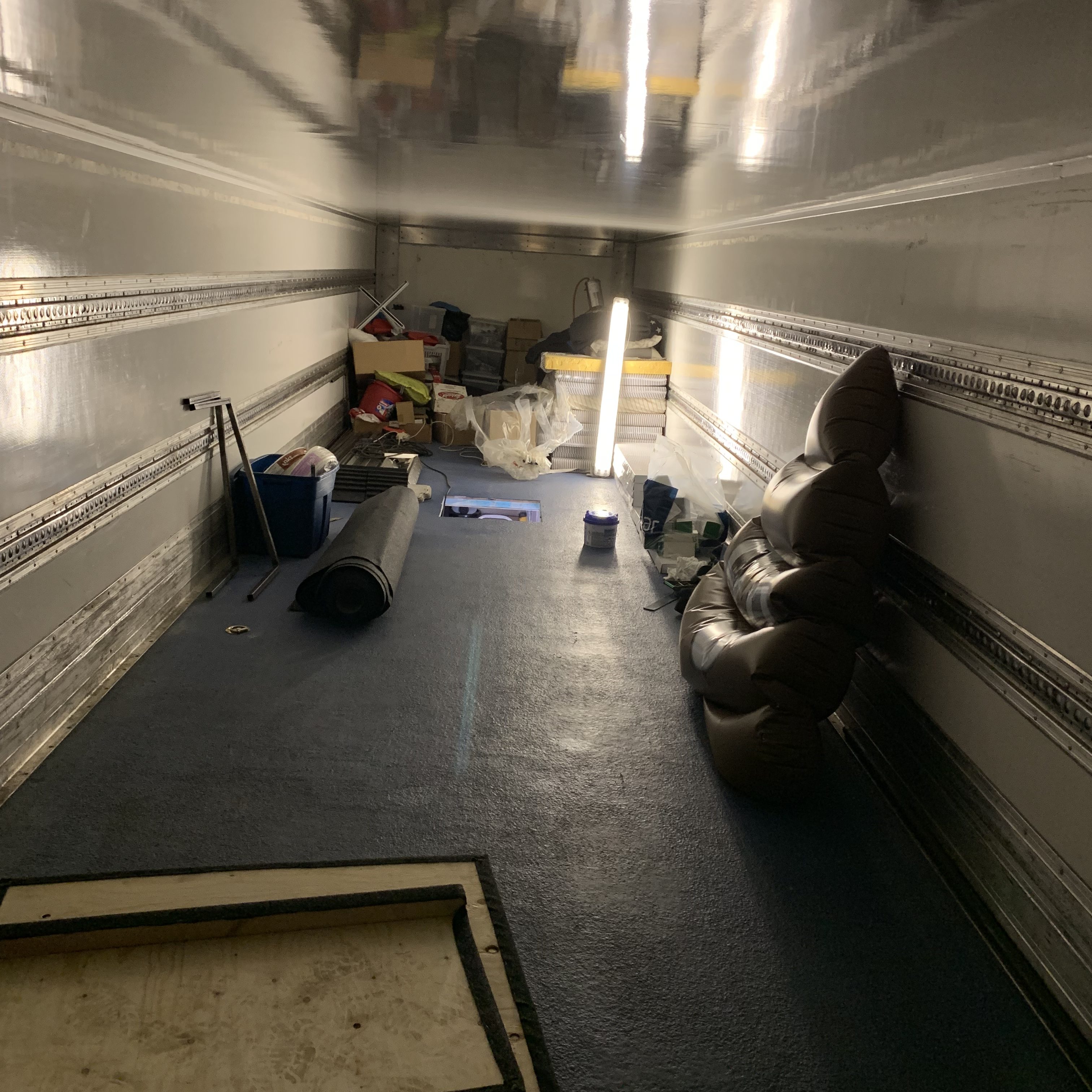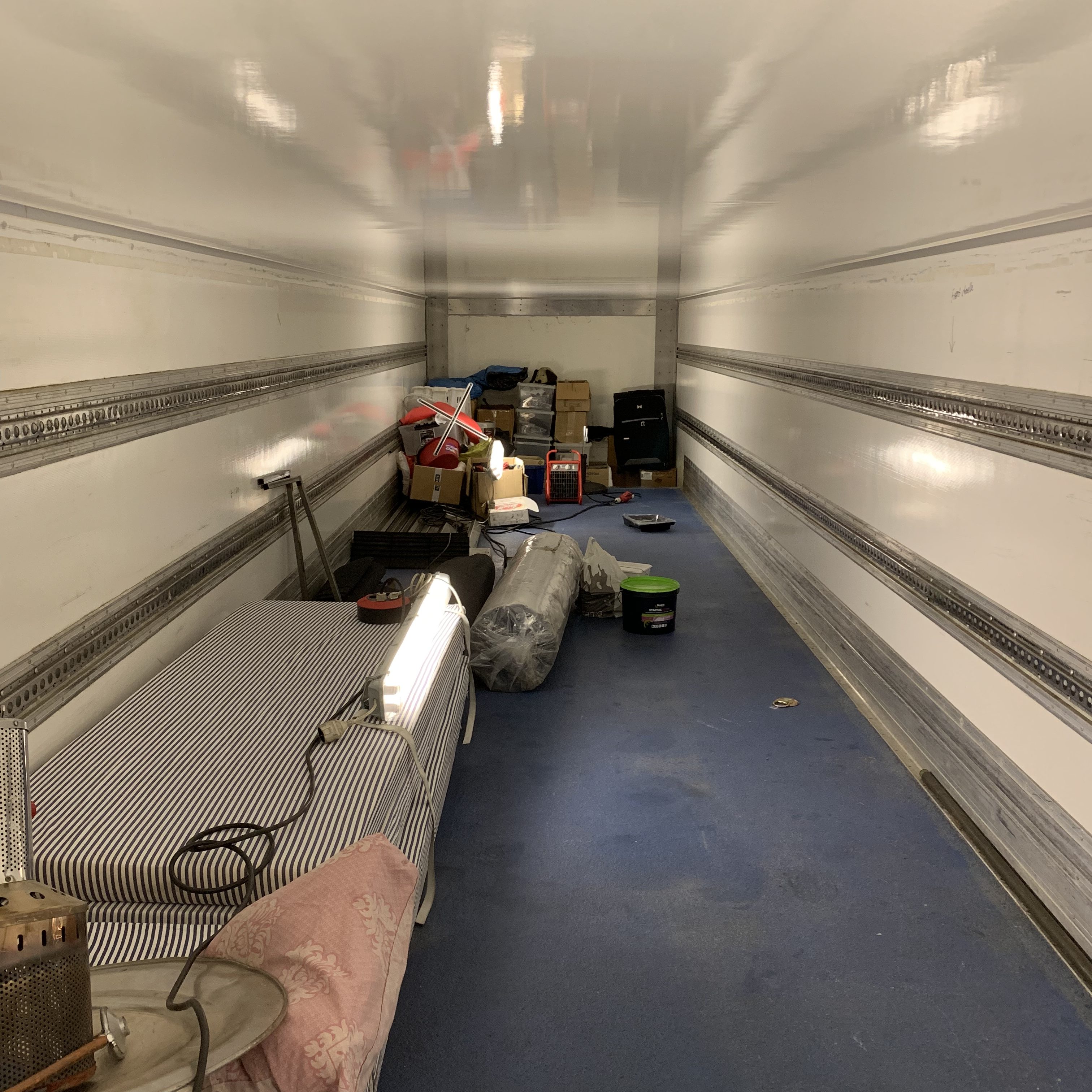 The upper floor, finally it's time to do something here now!… That's the only part of the trailer that we haven't touched since I bought it and I gave got big plans for it way to long now…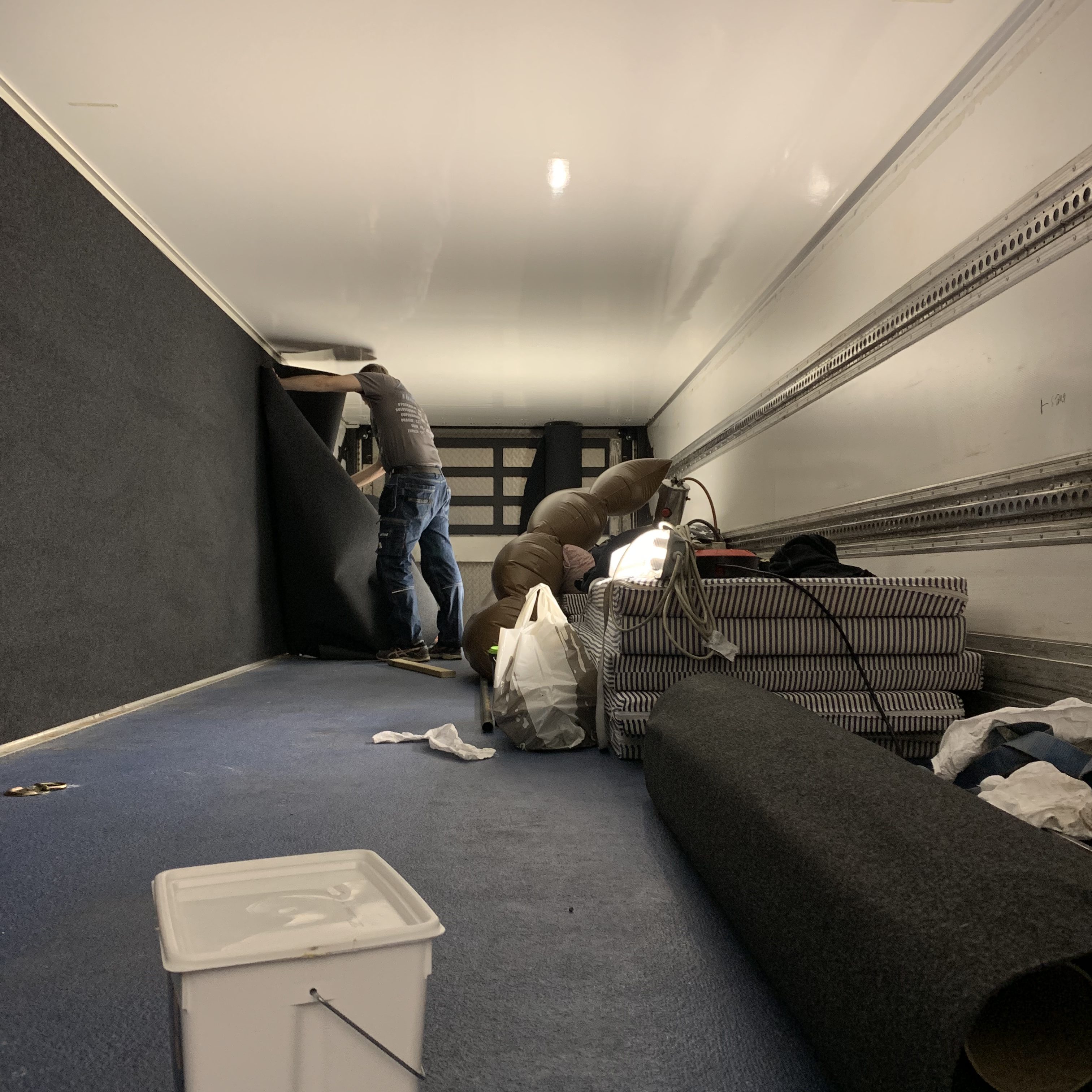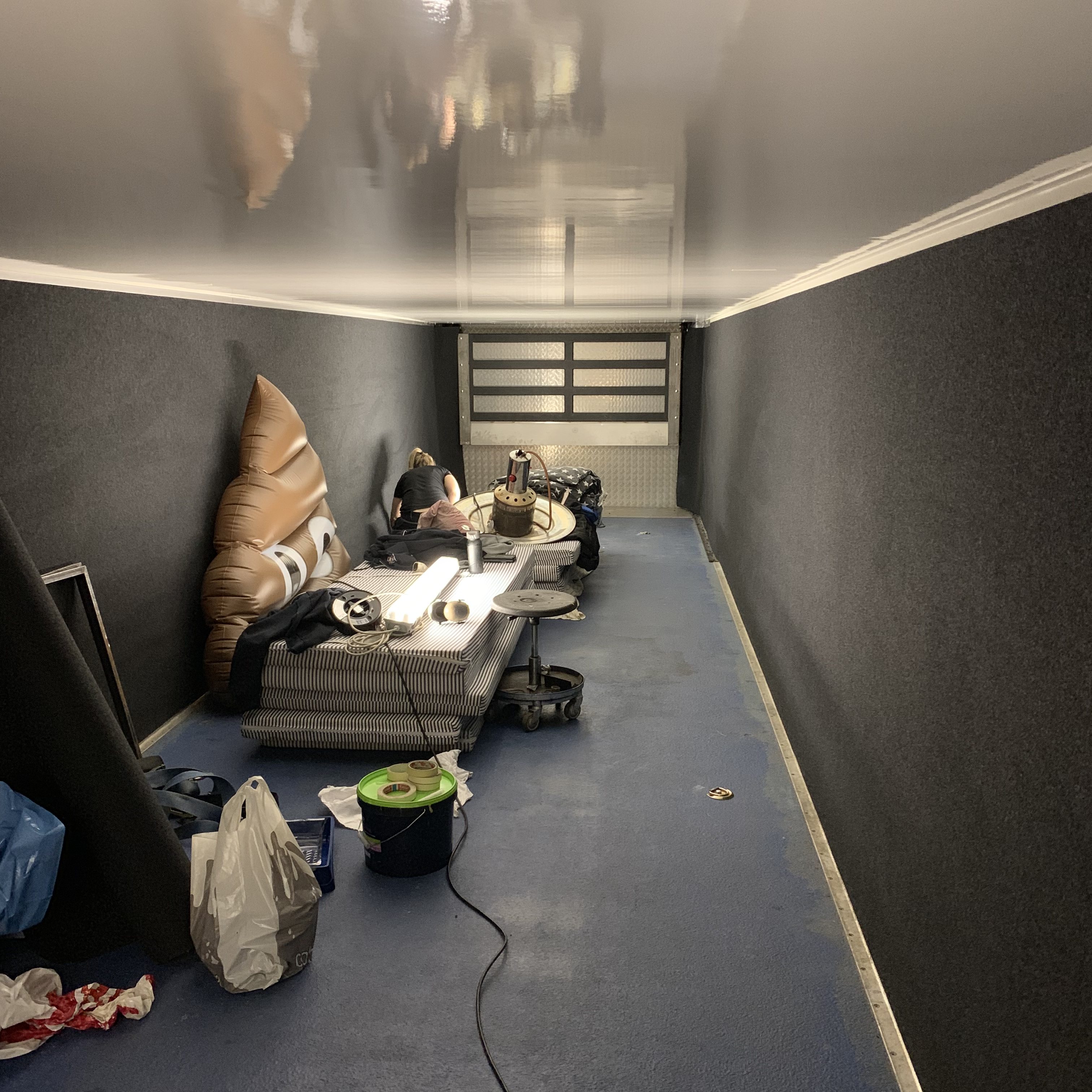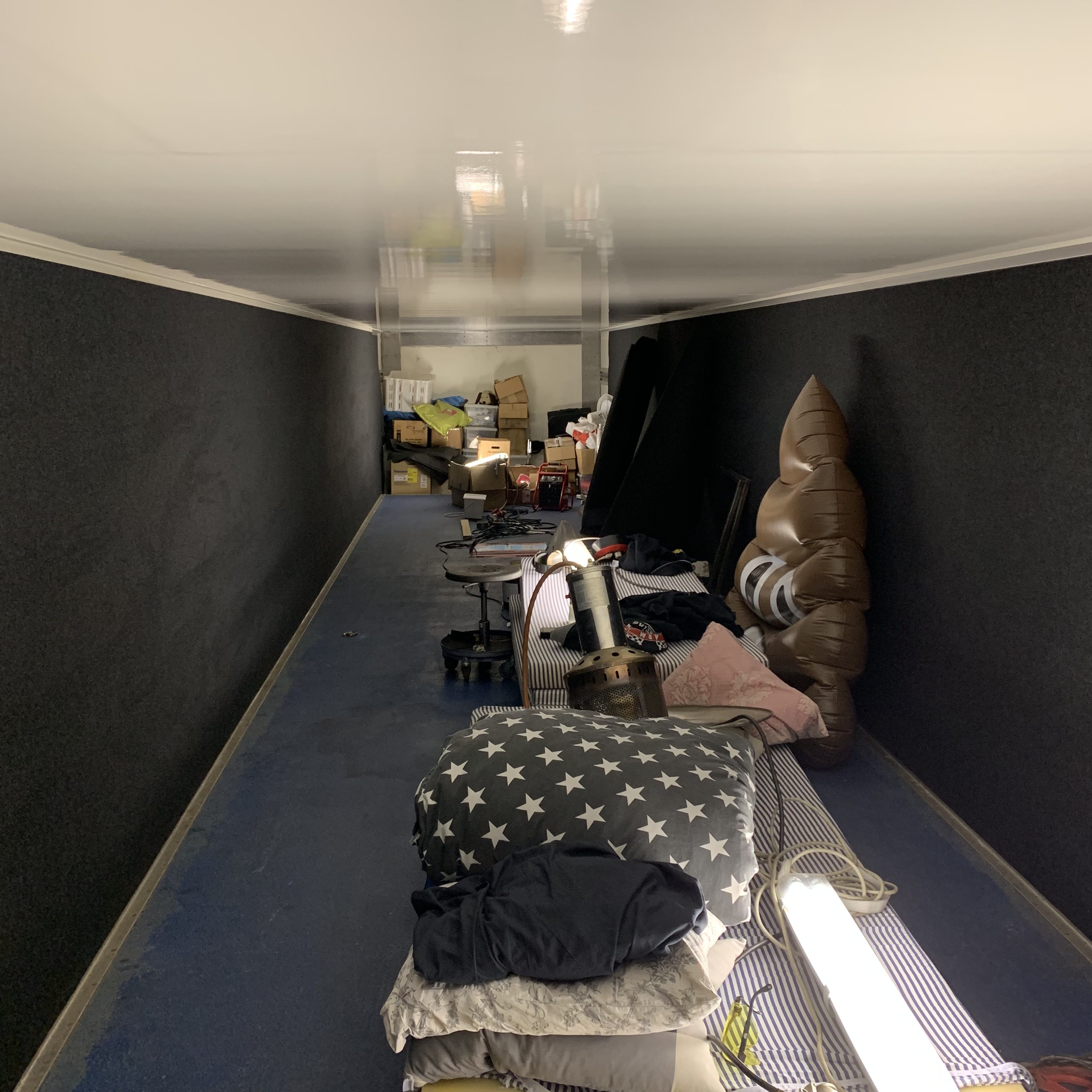 Sofi and John got some carpet mounted on the walls and what a crazy big difference that made, it pretty much directly went from the inside of a white box to a home. 🙂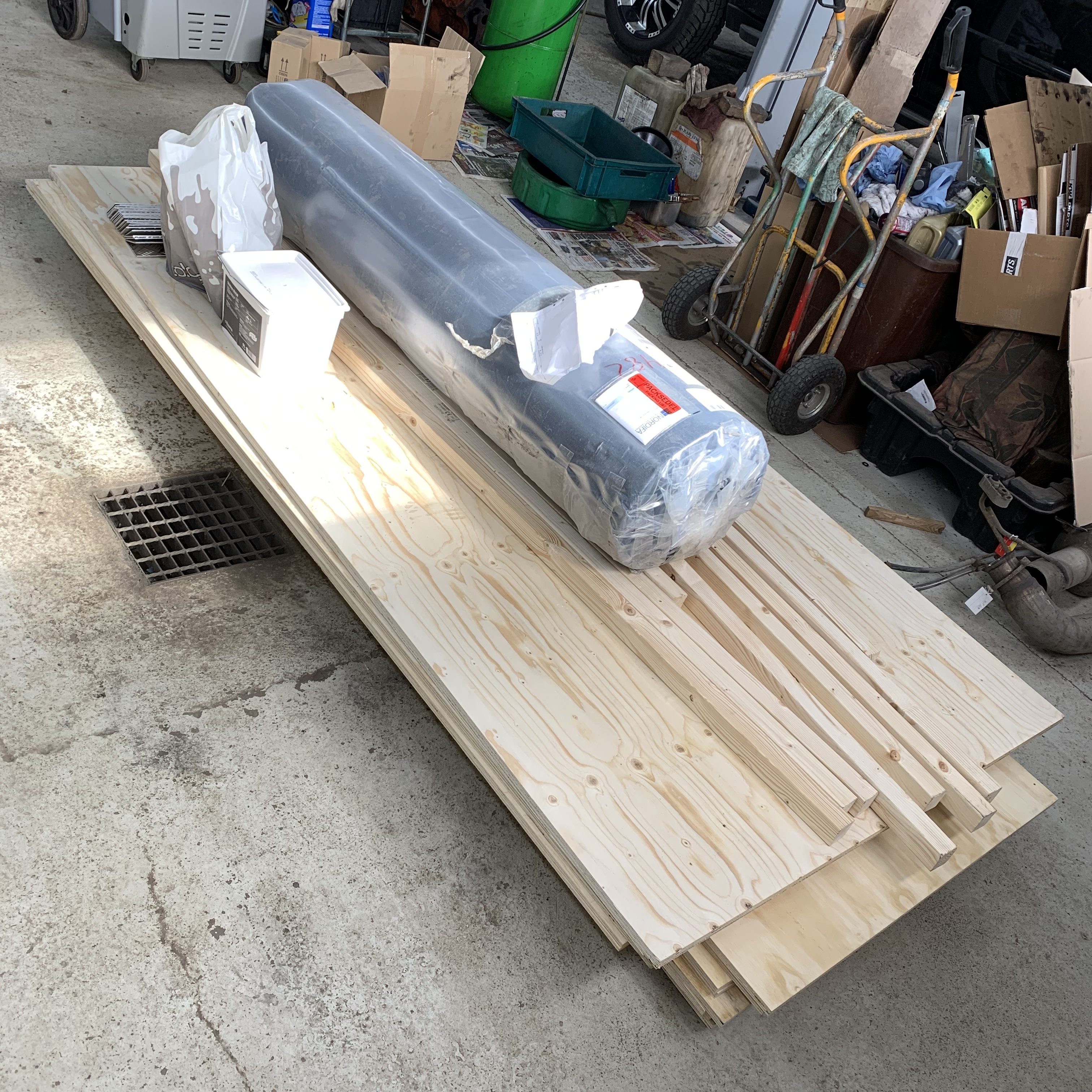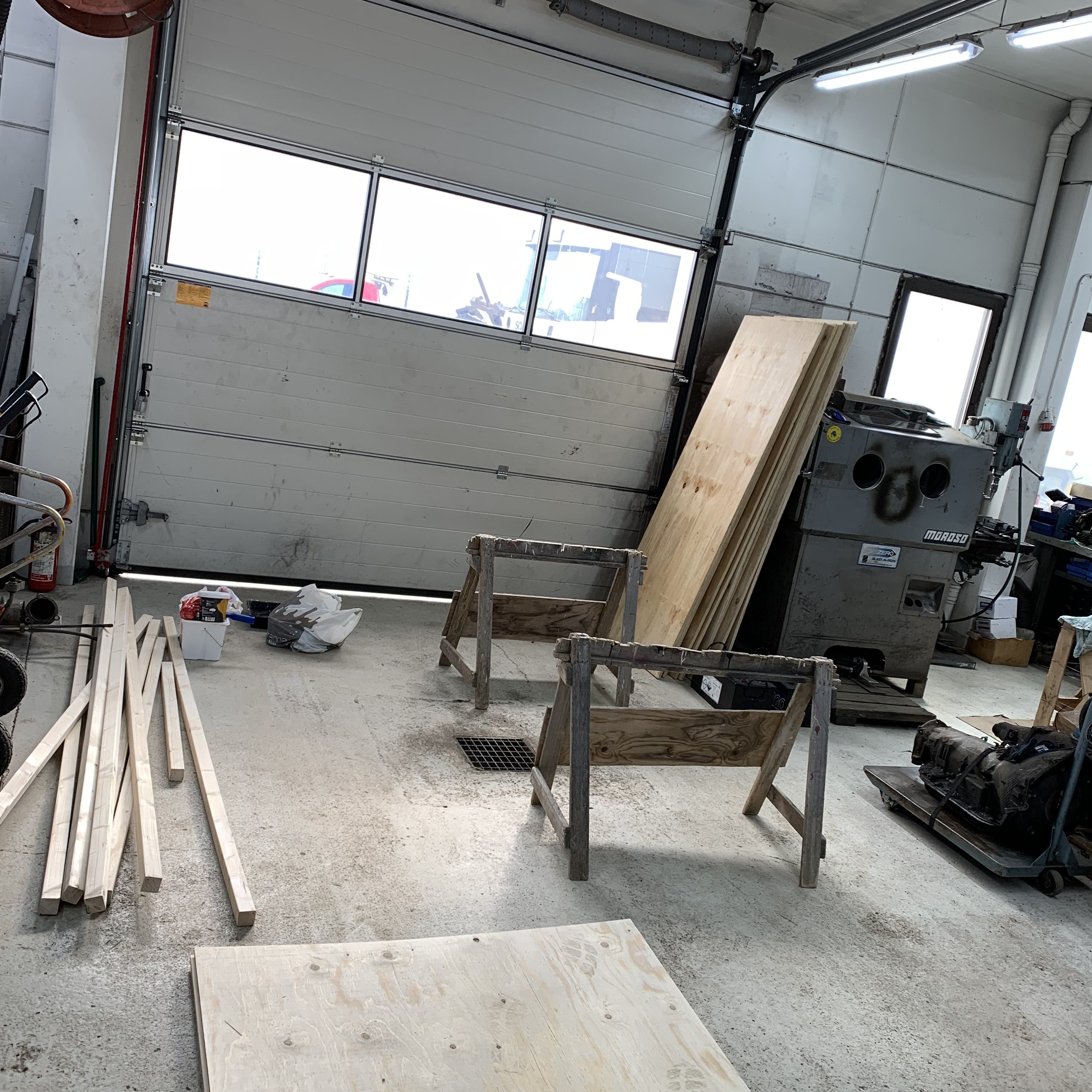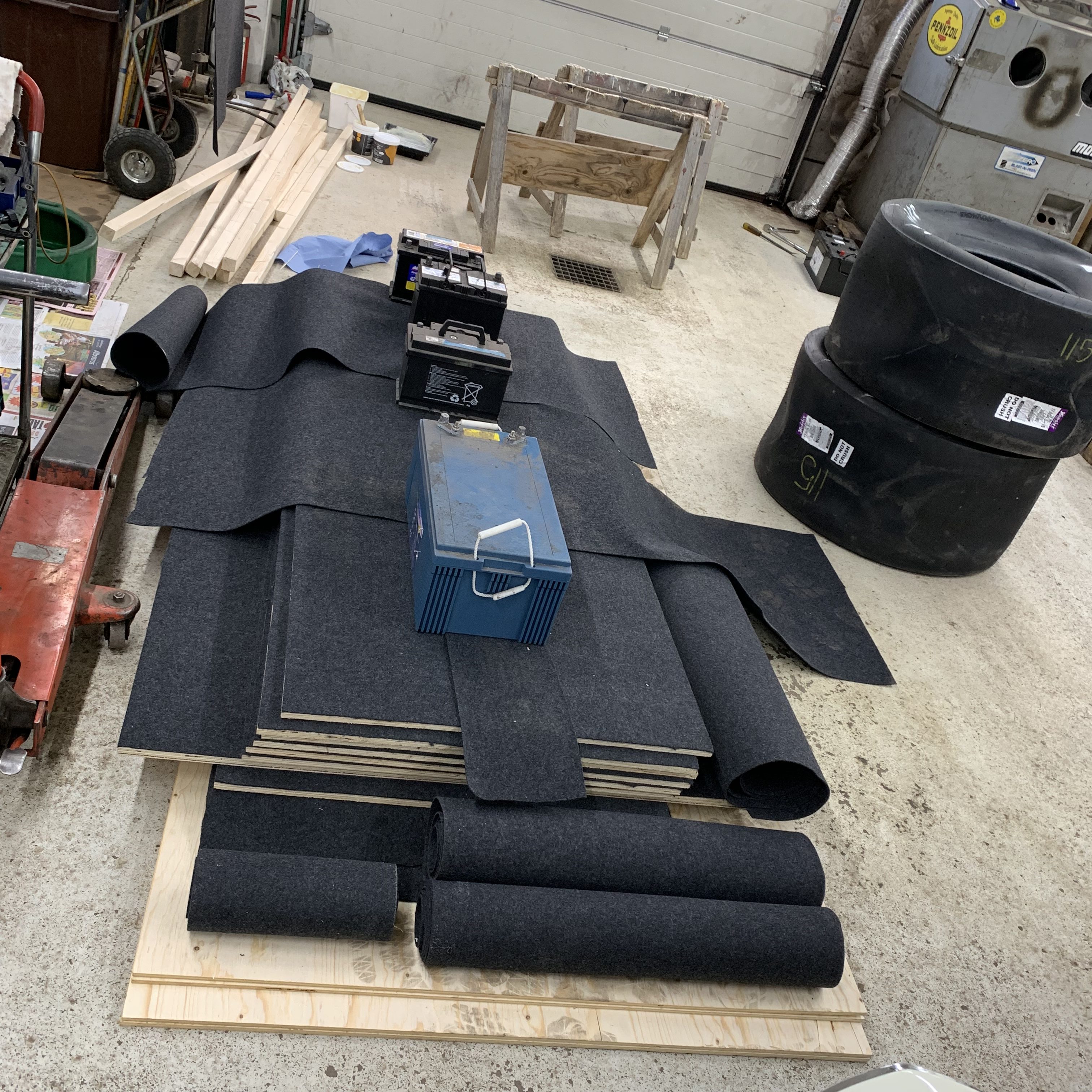 After that it was time to start prepare the beds for the upper floor and make everything ready to get mounted on the walls!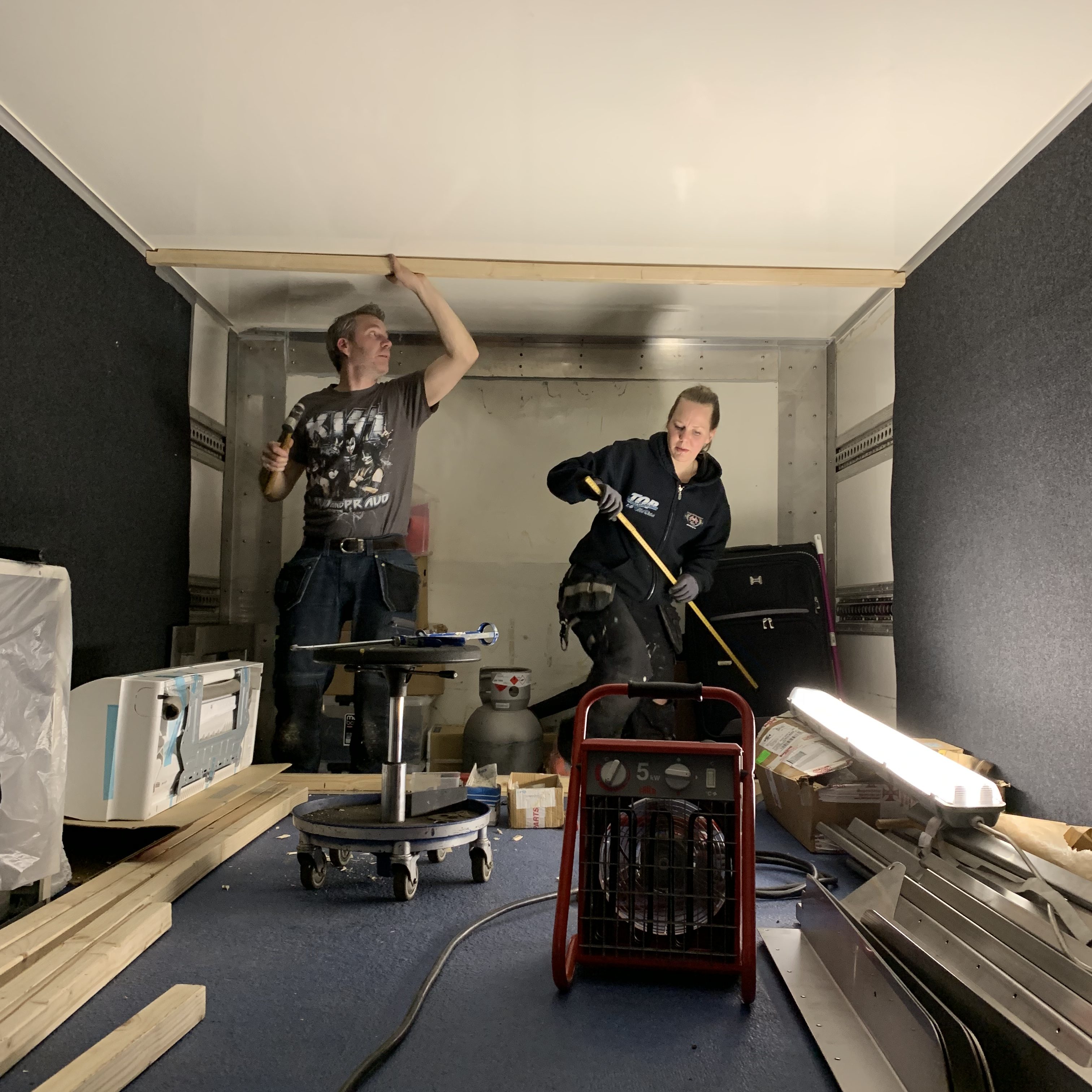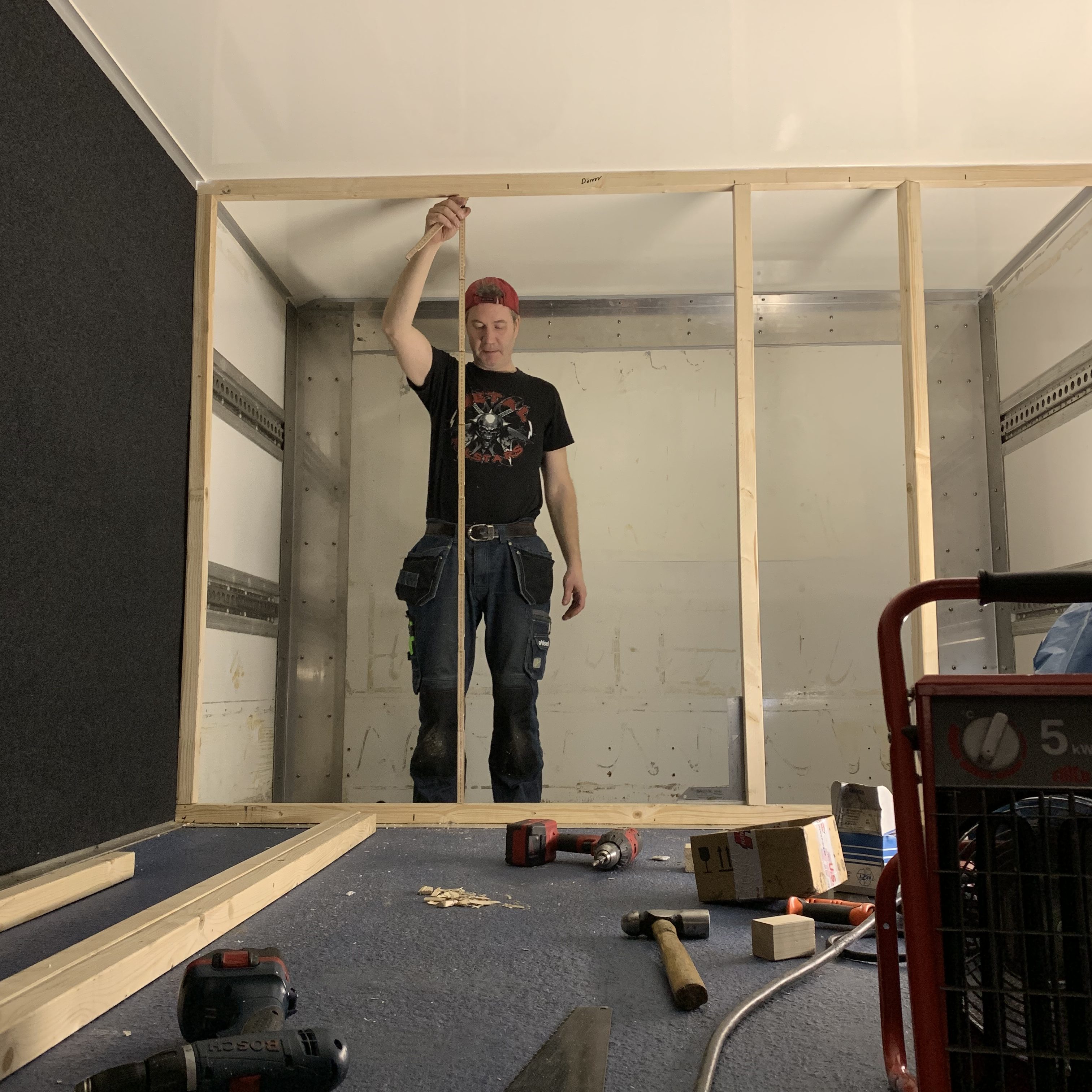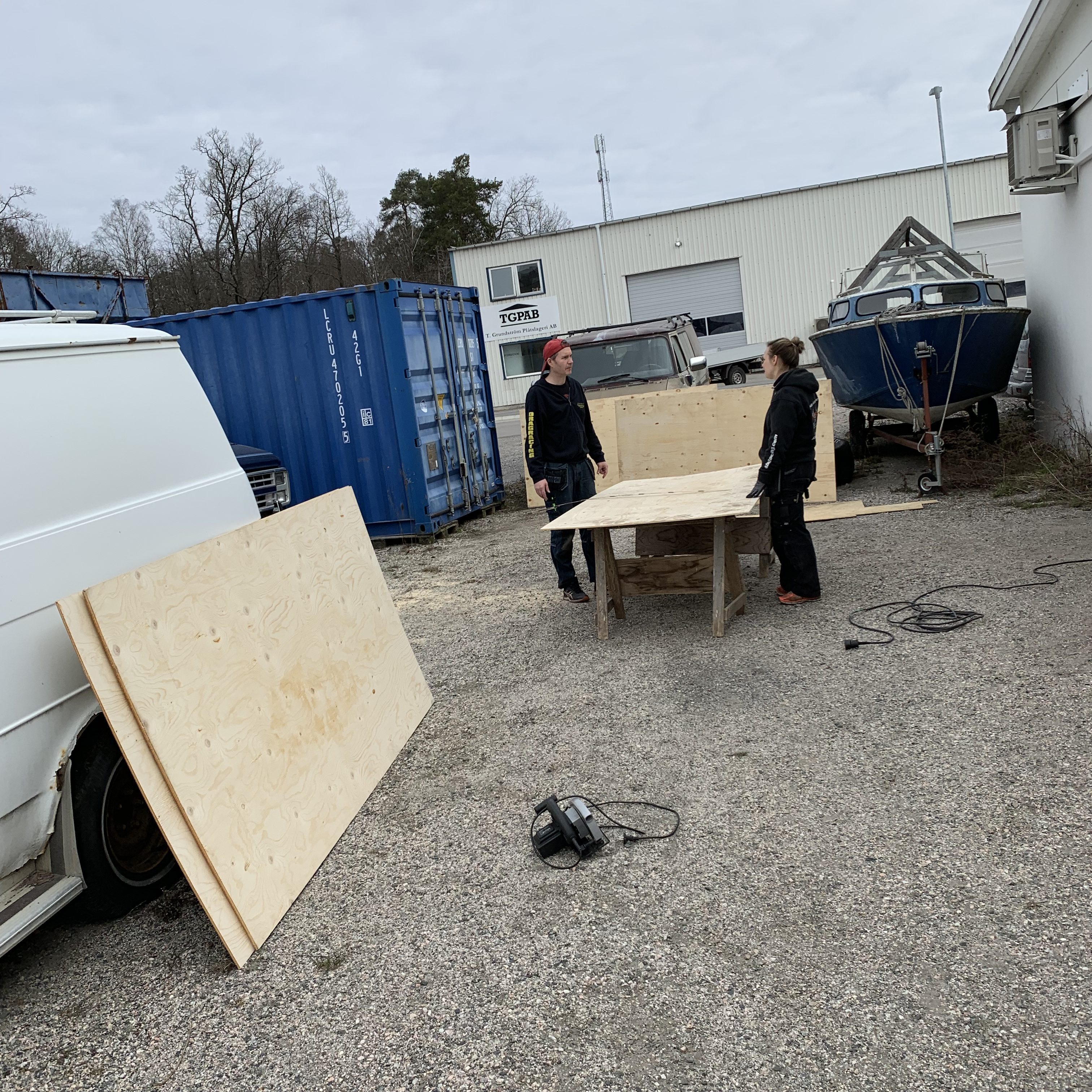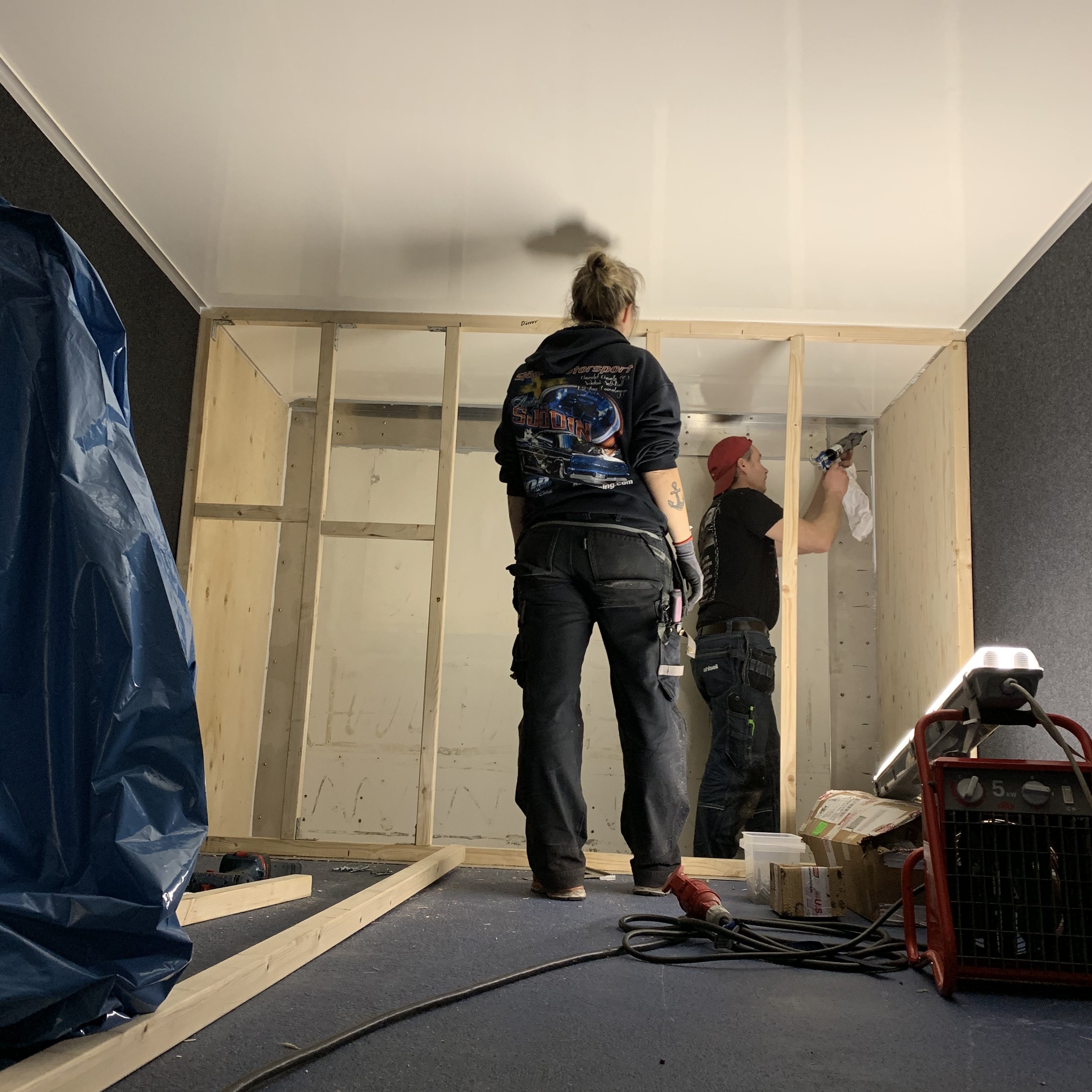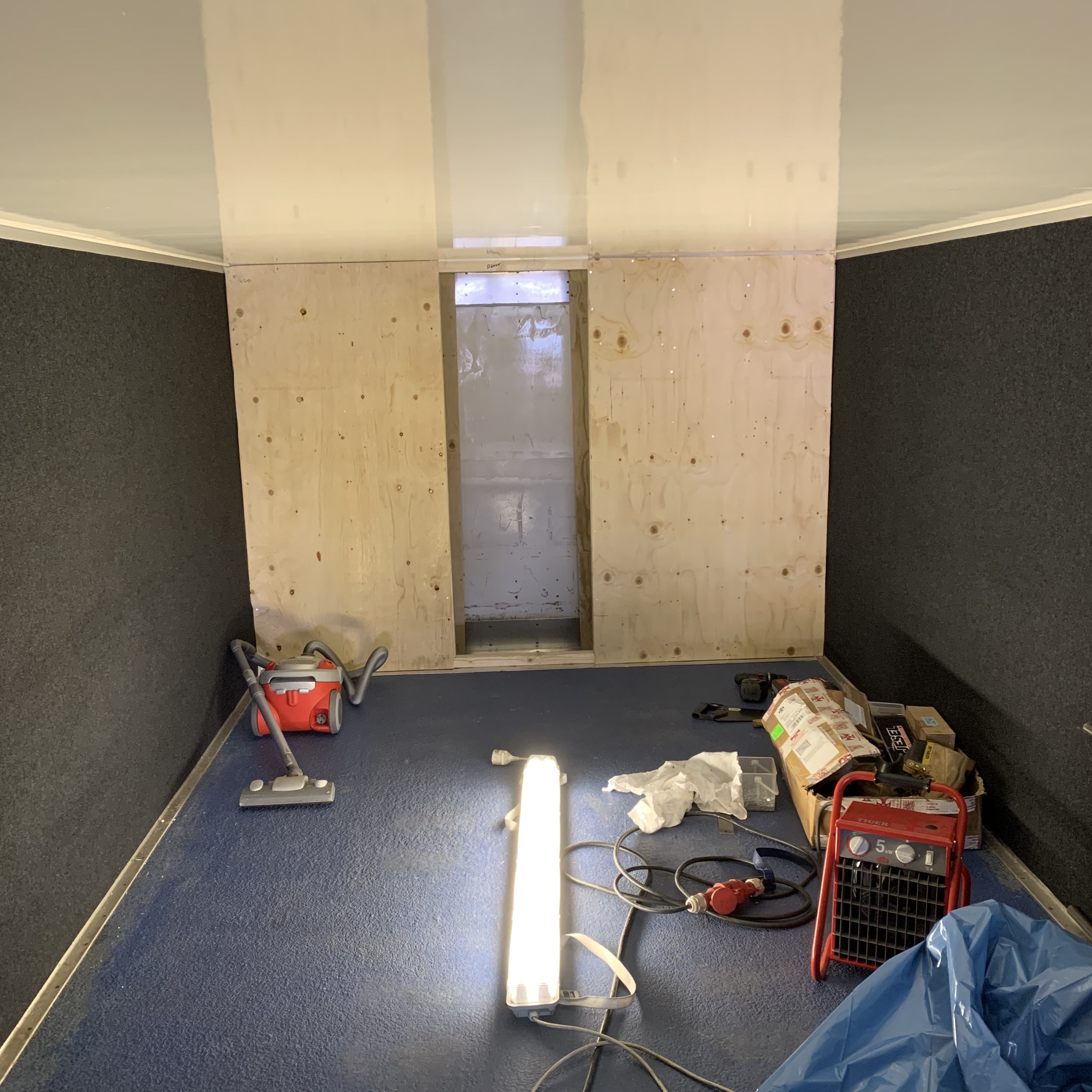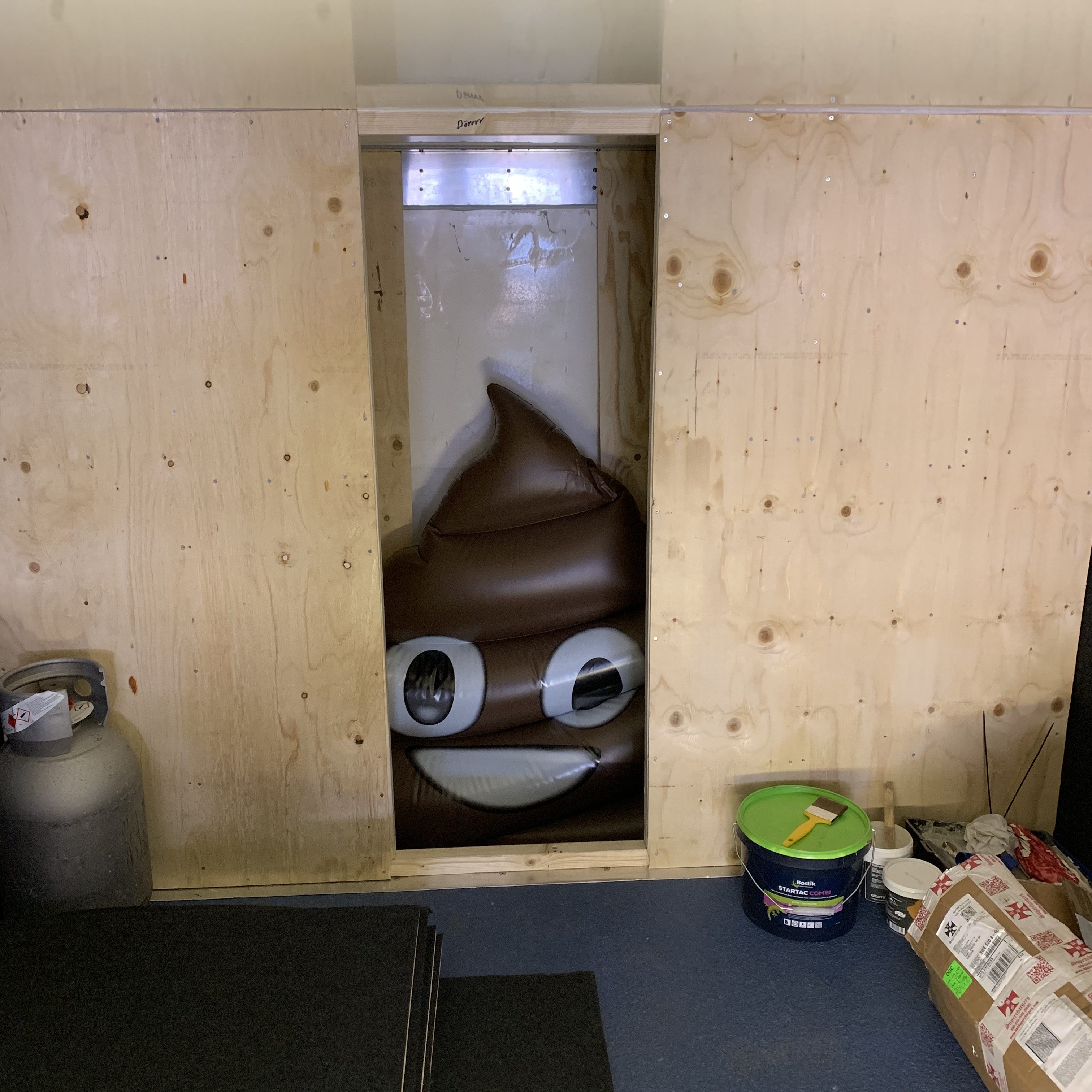 But before mounting the beds on the walls, they finished the front wall on the upper floor that will be the wall to the future bathroom! Exited to see how long that will take to get ready!… 😉