The upper floor starts to look like a place where you want to be when we are out on the race tracks! 🙂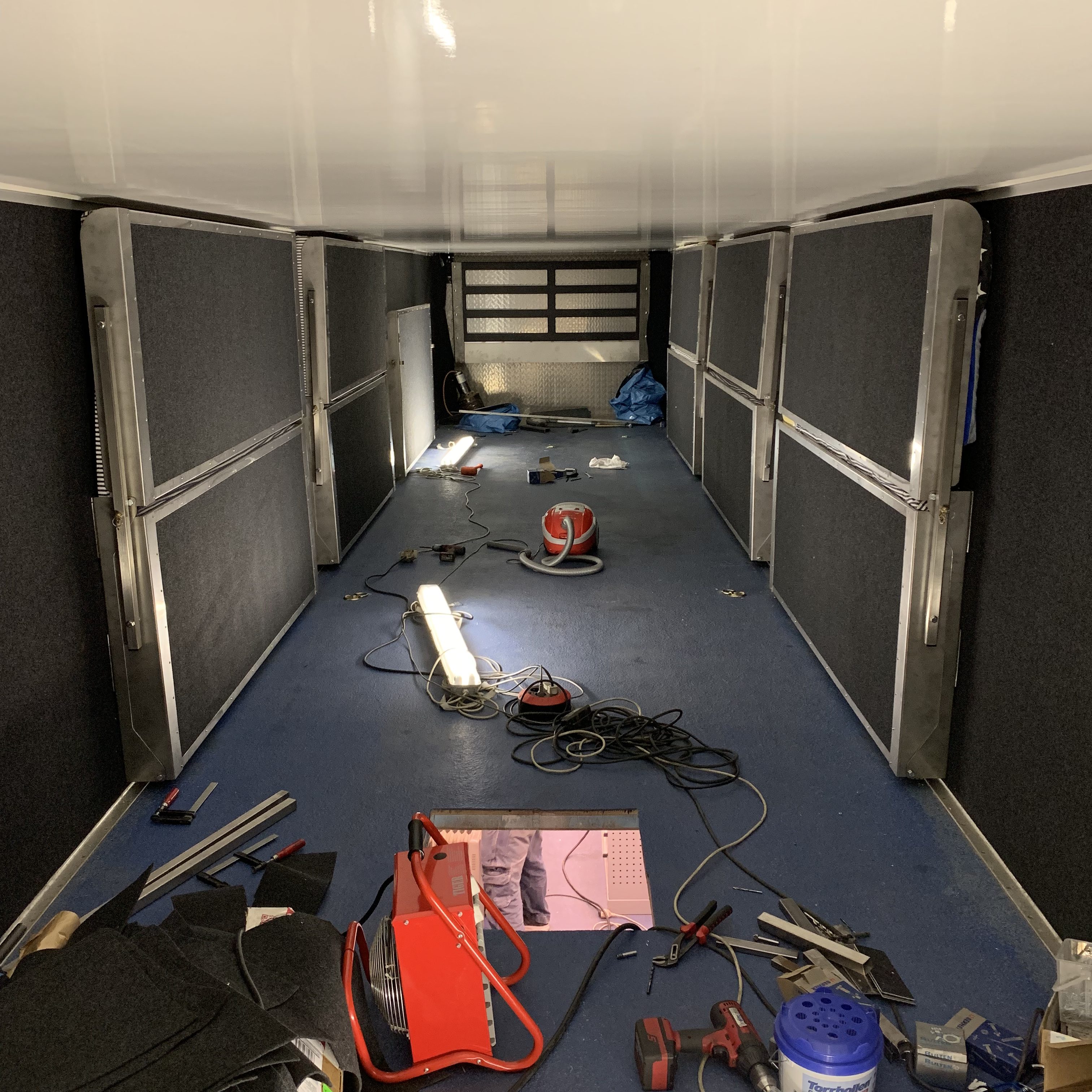 The beds are finally assembled and mounted on the walls on the upper floor! =D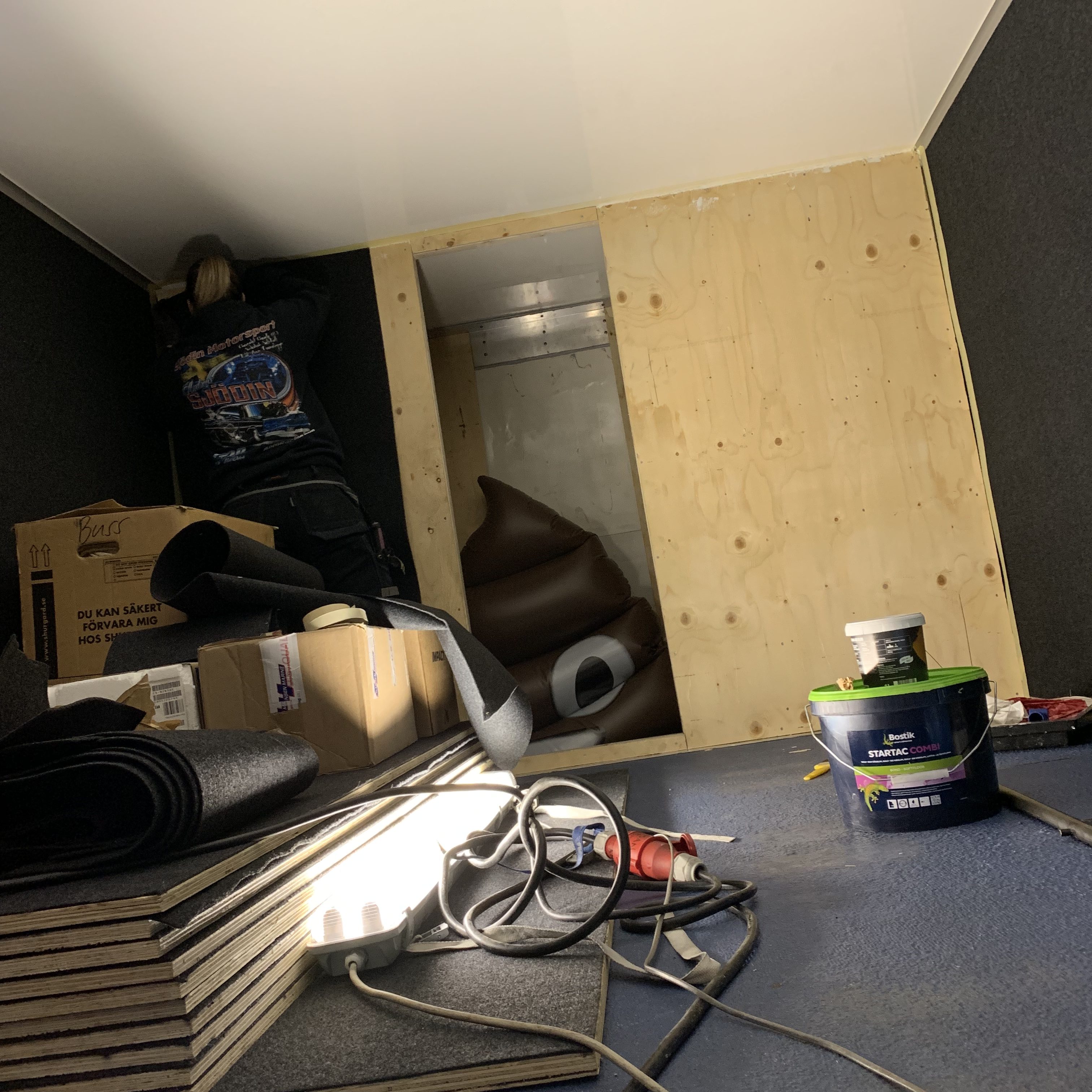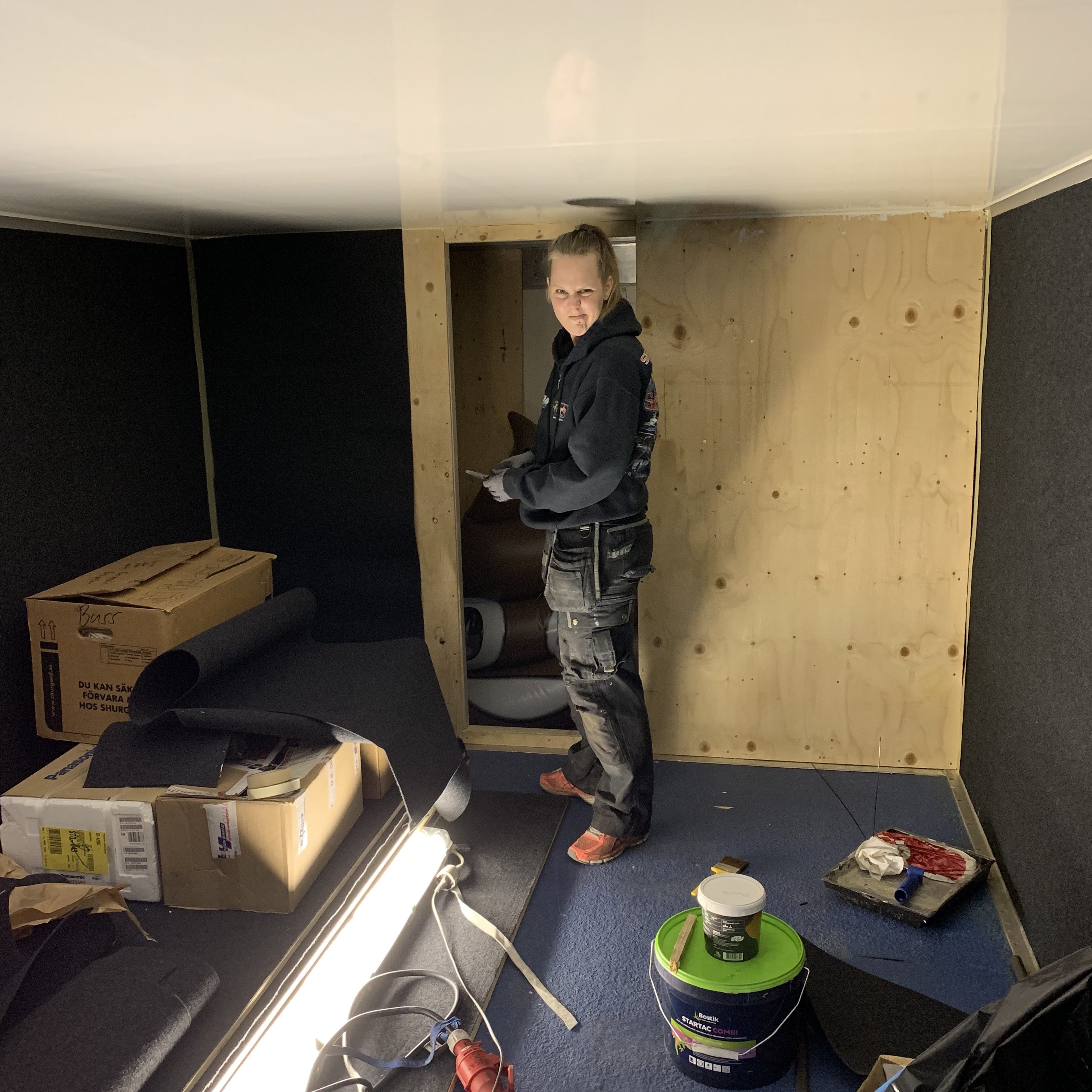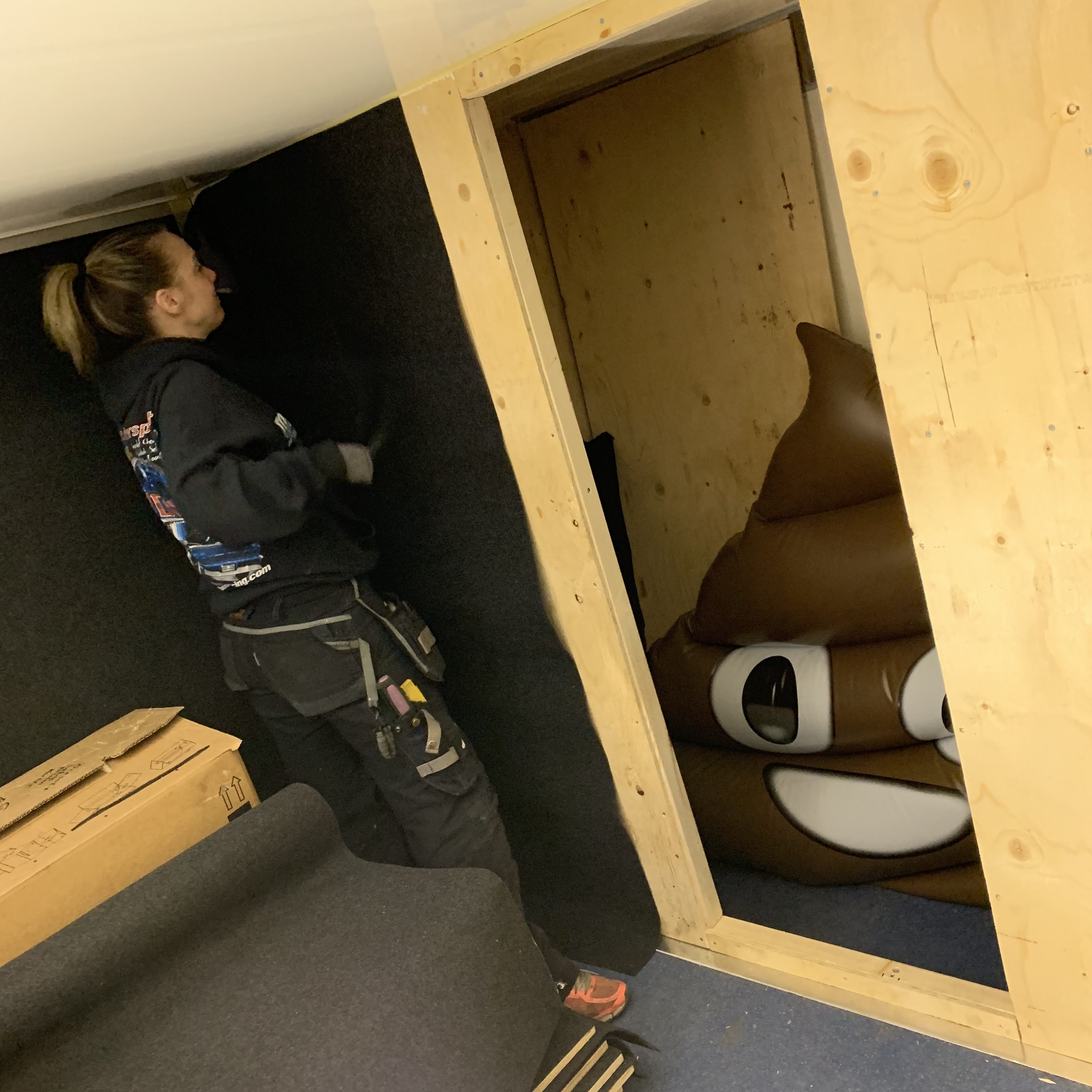 Sofi and mr poop are doing their thing preparing the wall for the future bathroom!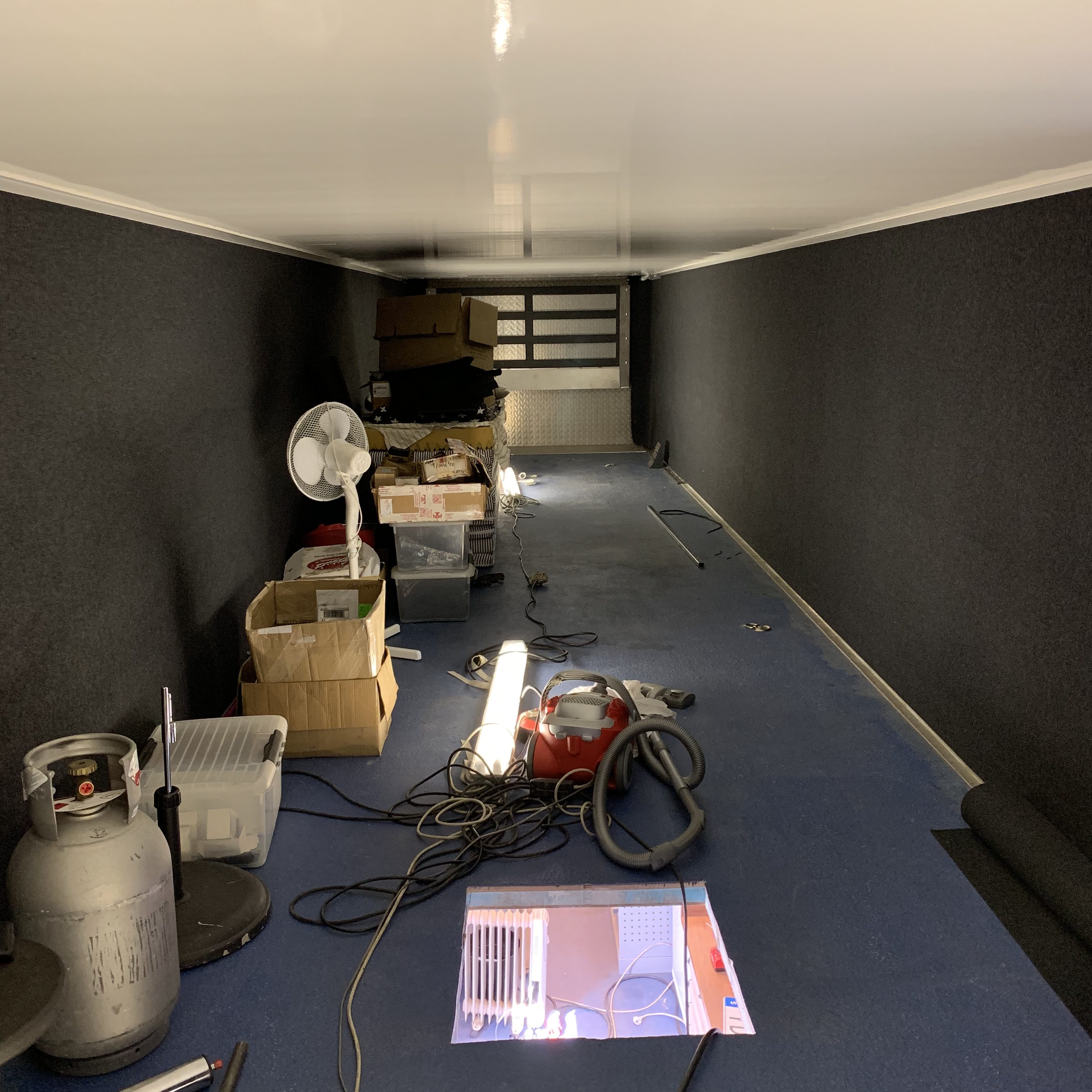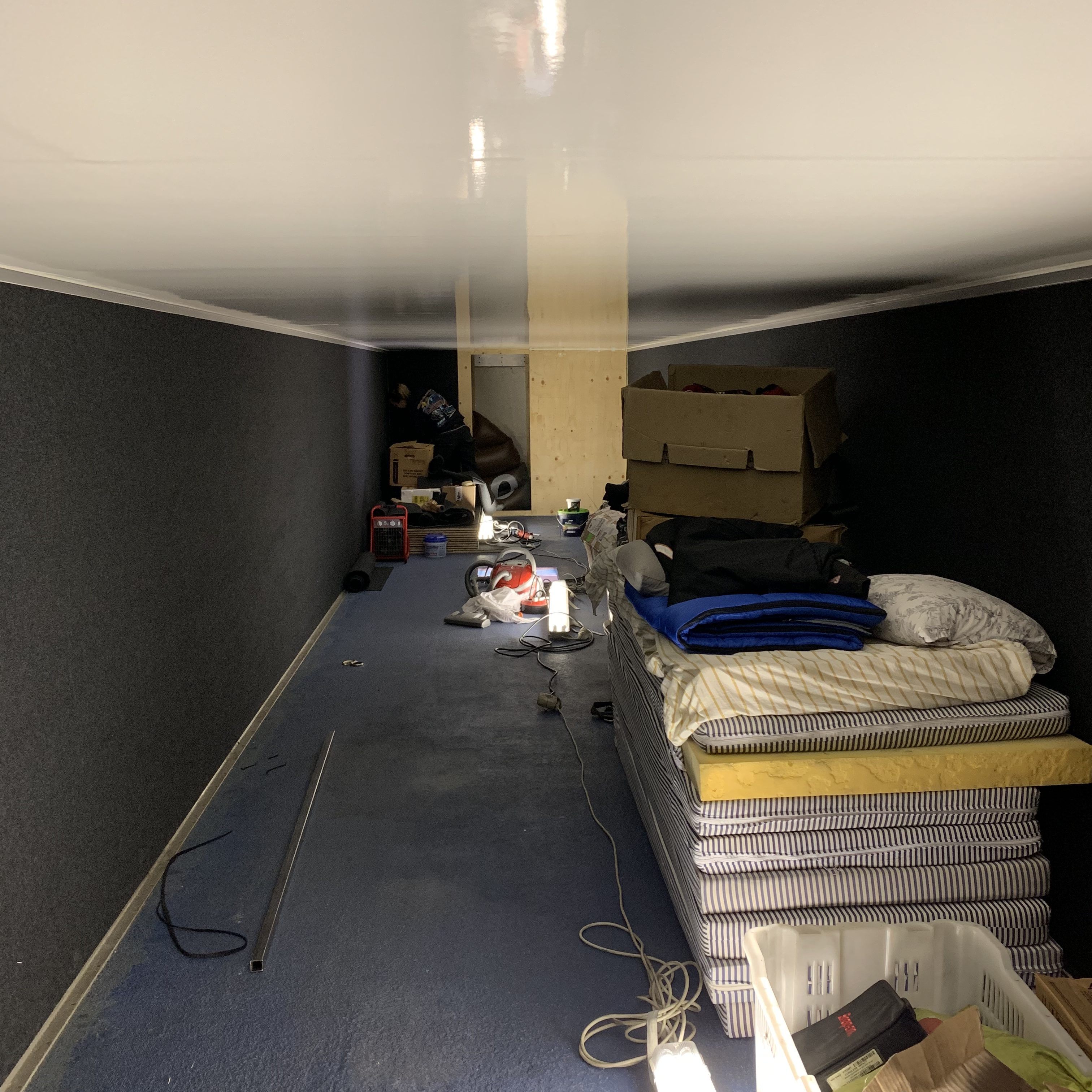 The upper floor starts to look really good now!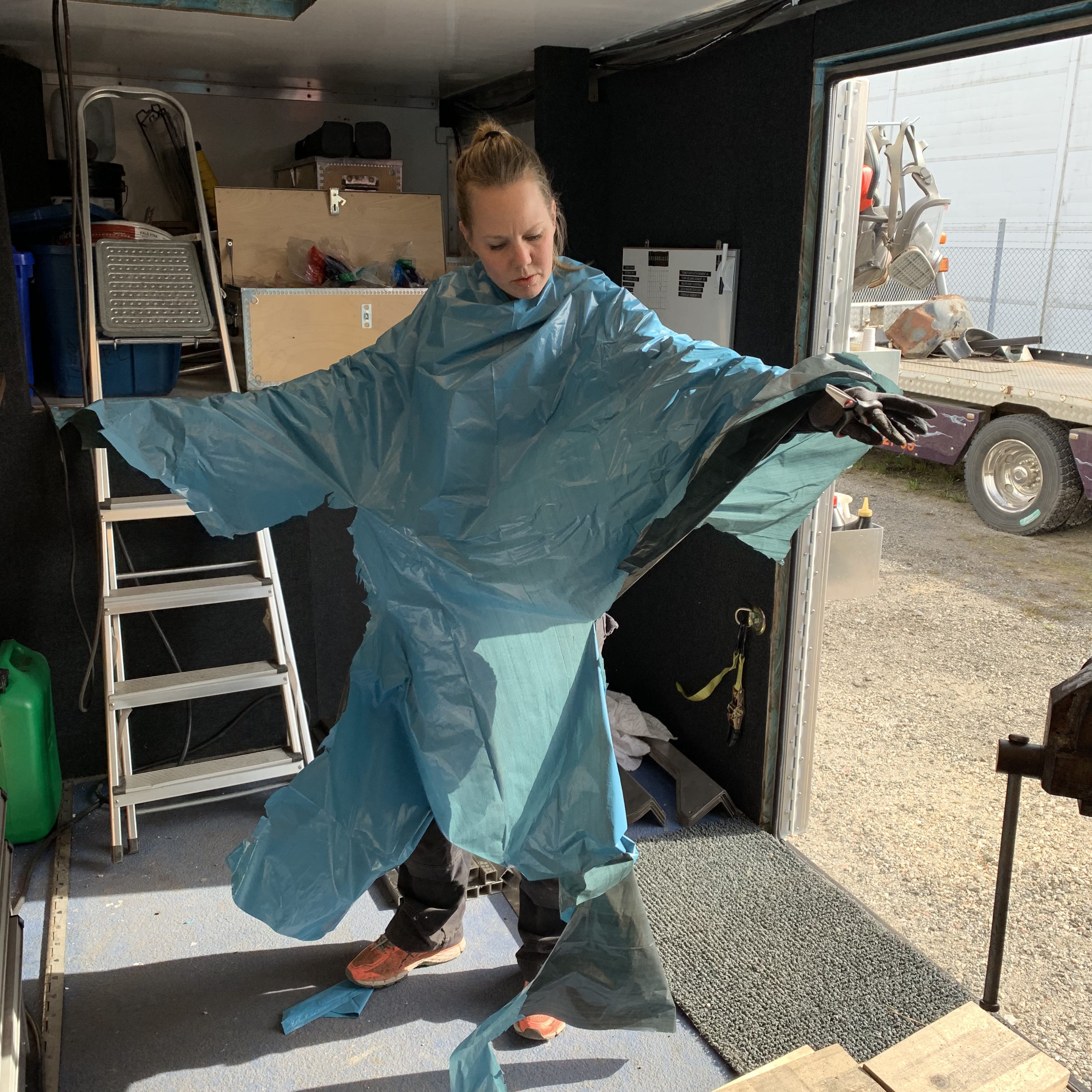 Sofi made herself some new clothes trying to protect herself when working with some glass fiber insulation! 😉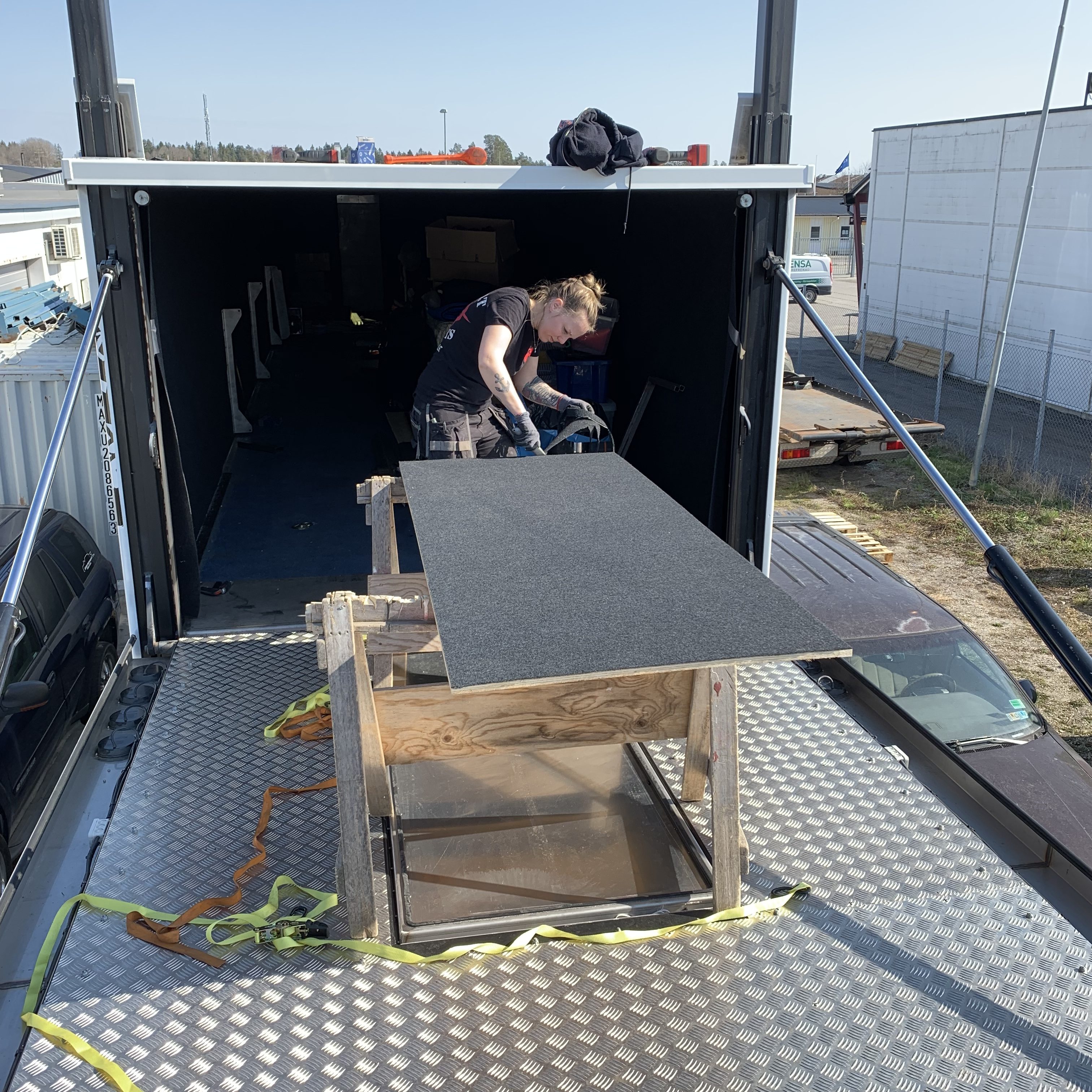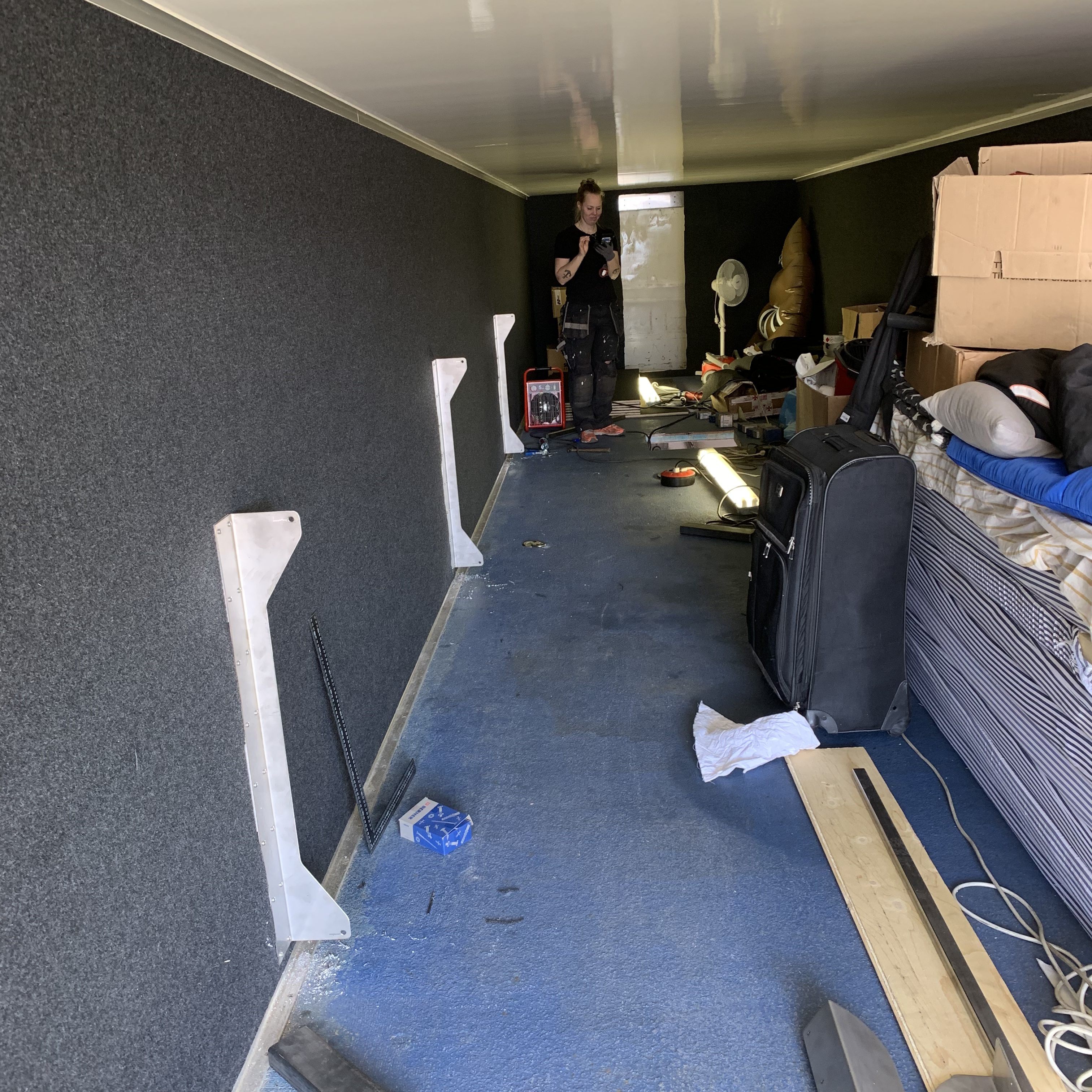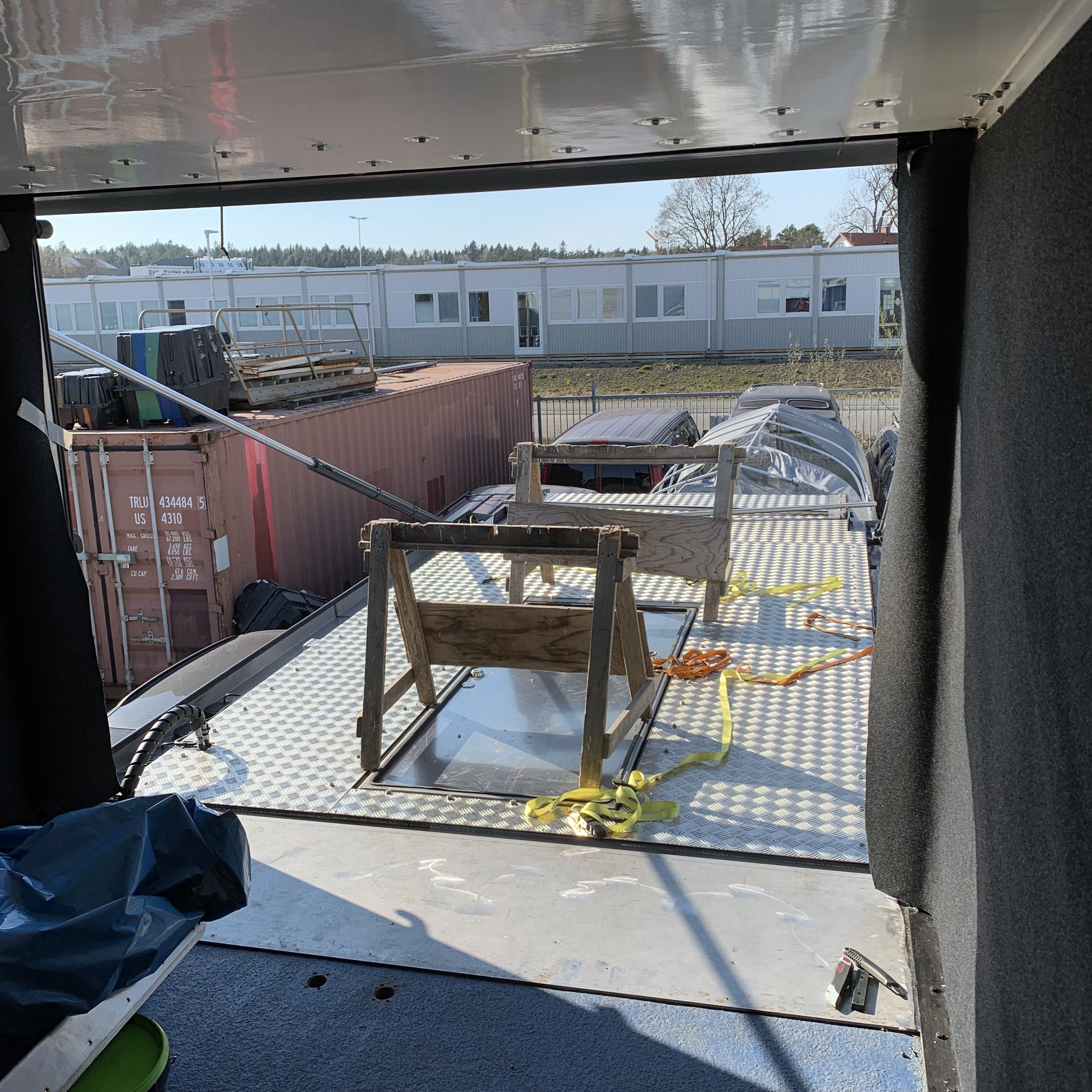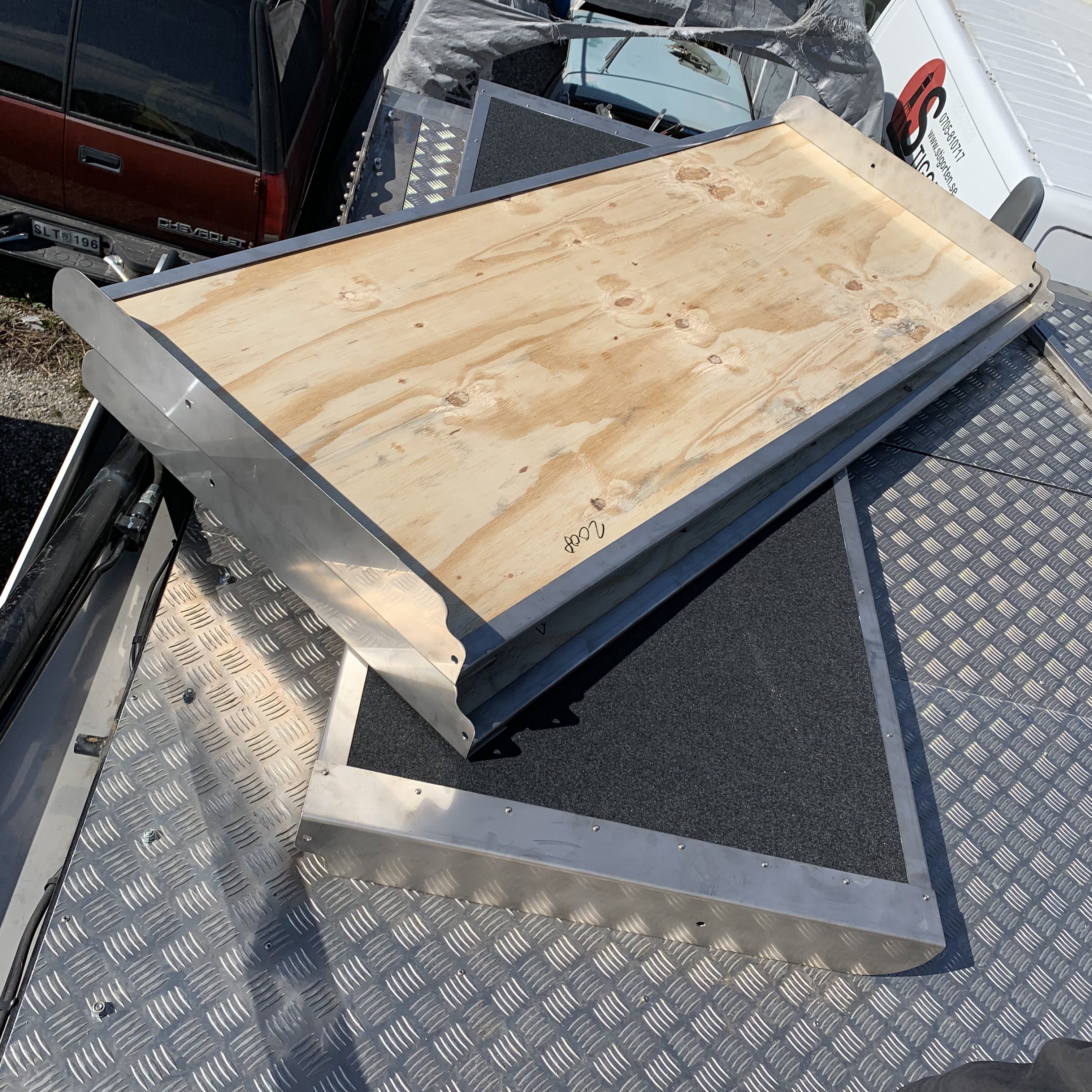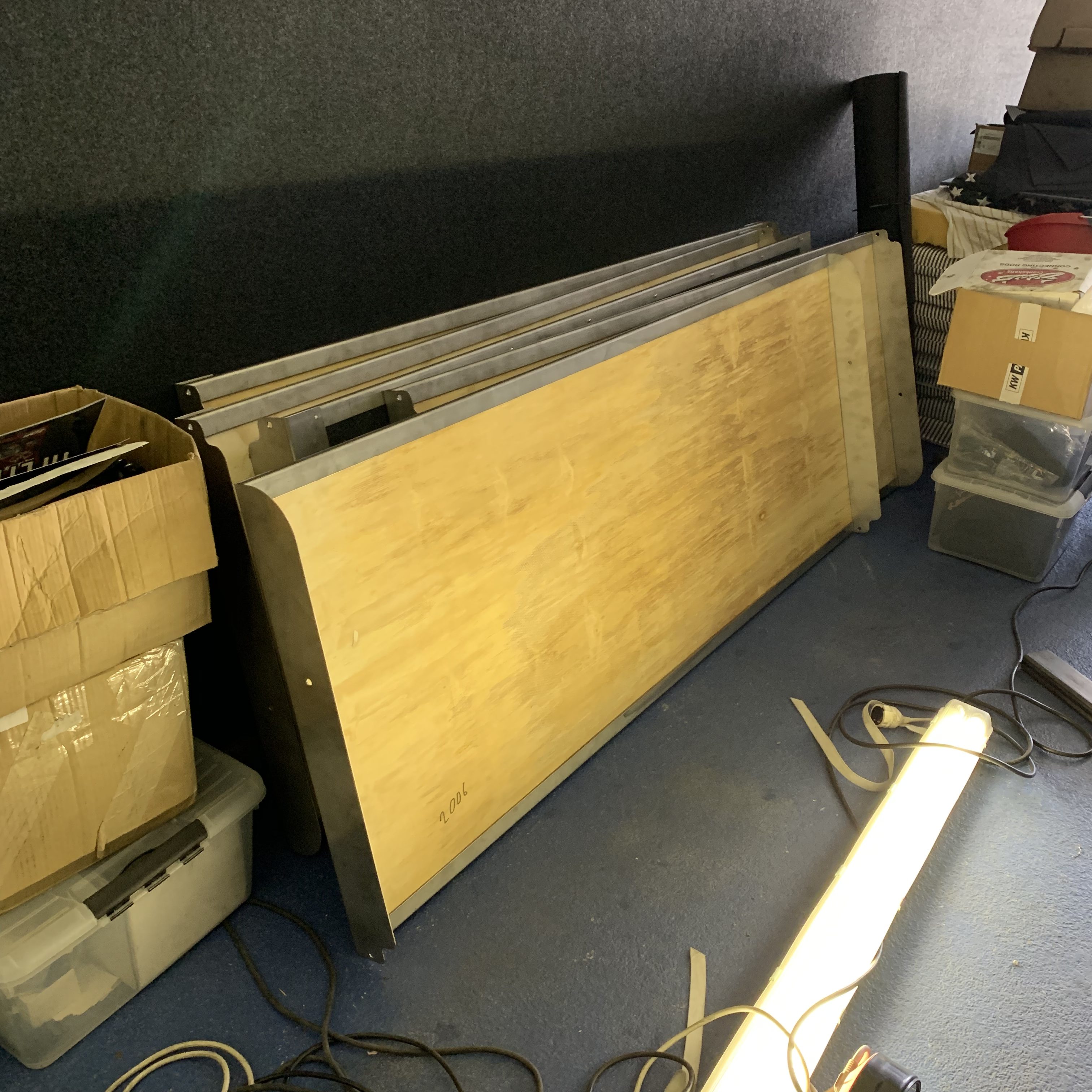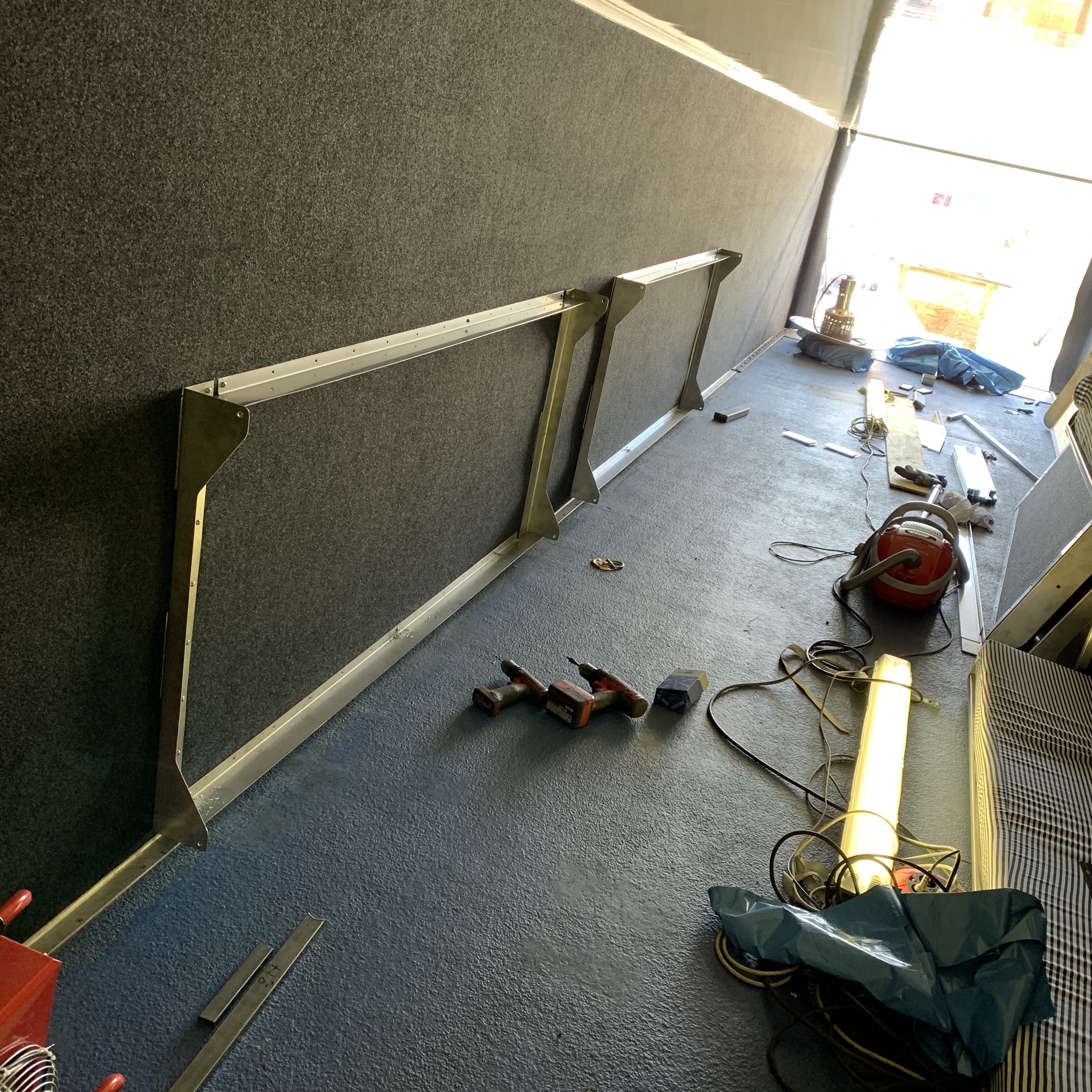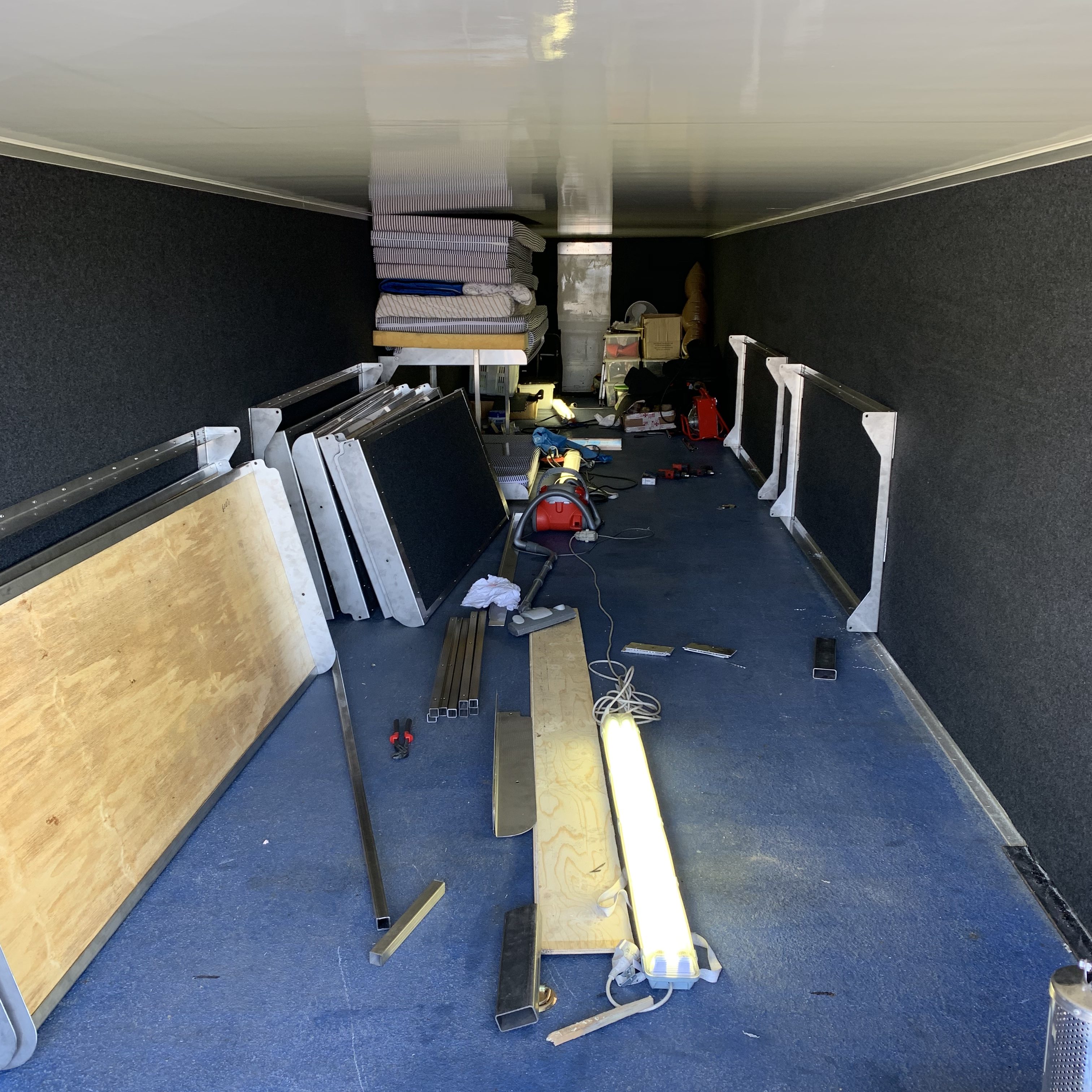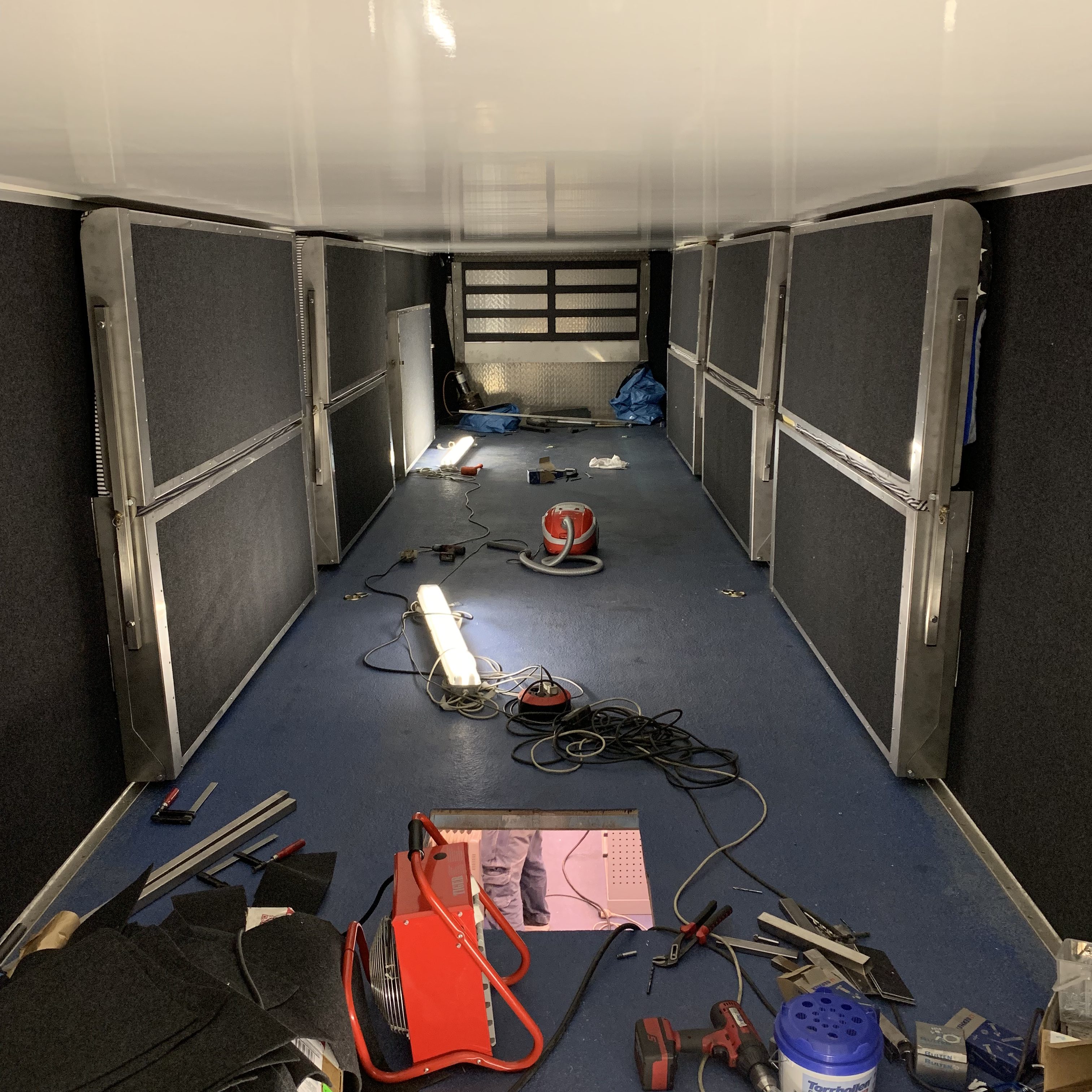 Feels crazy good to finally be able to prepare all the beds and final mount them on the walls. Doesn't it look crazy good!??! For me and Sofi it at least felt awesome after 4 whole days inside the trailer with the warm sunny weather outside… 🙂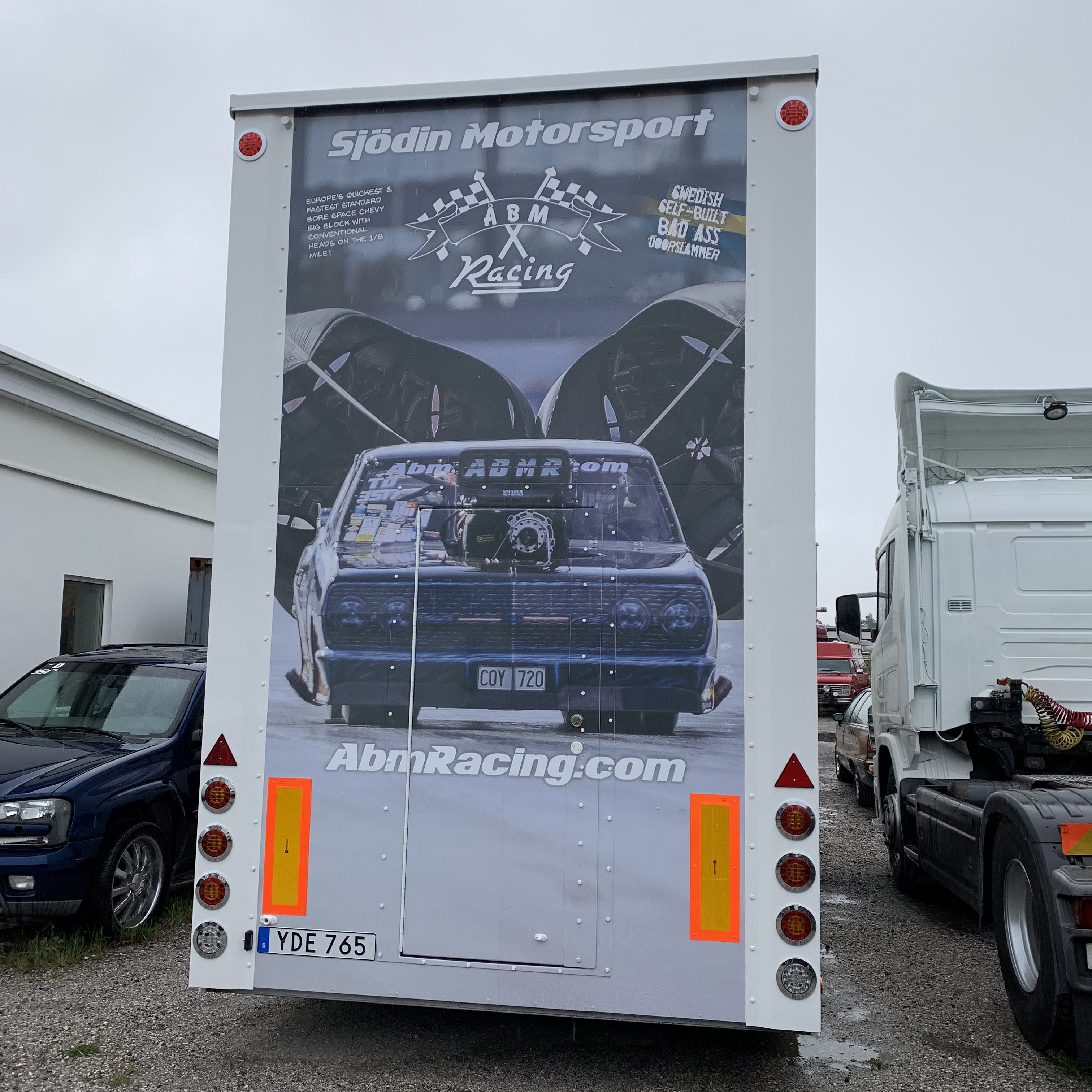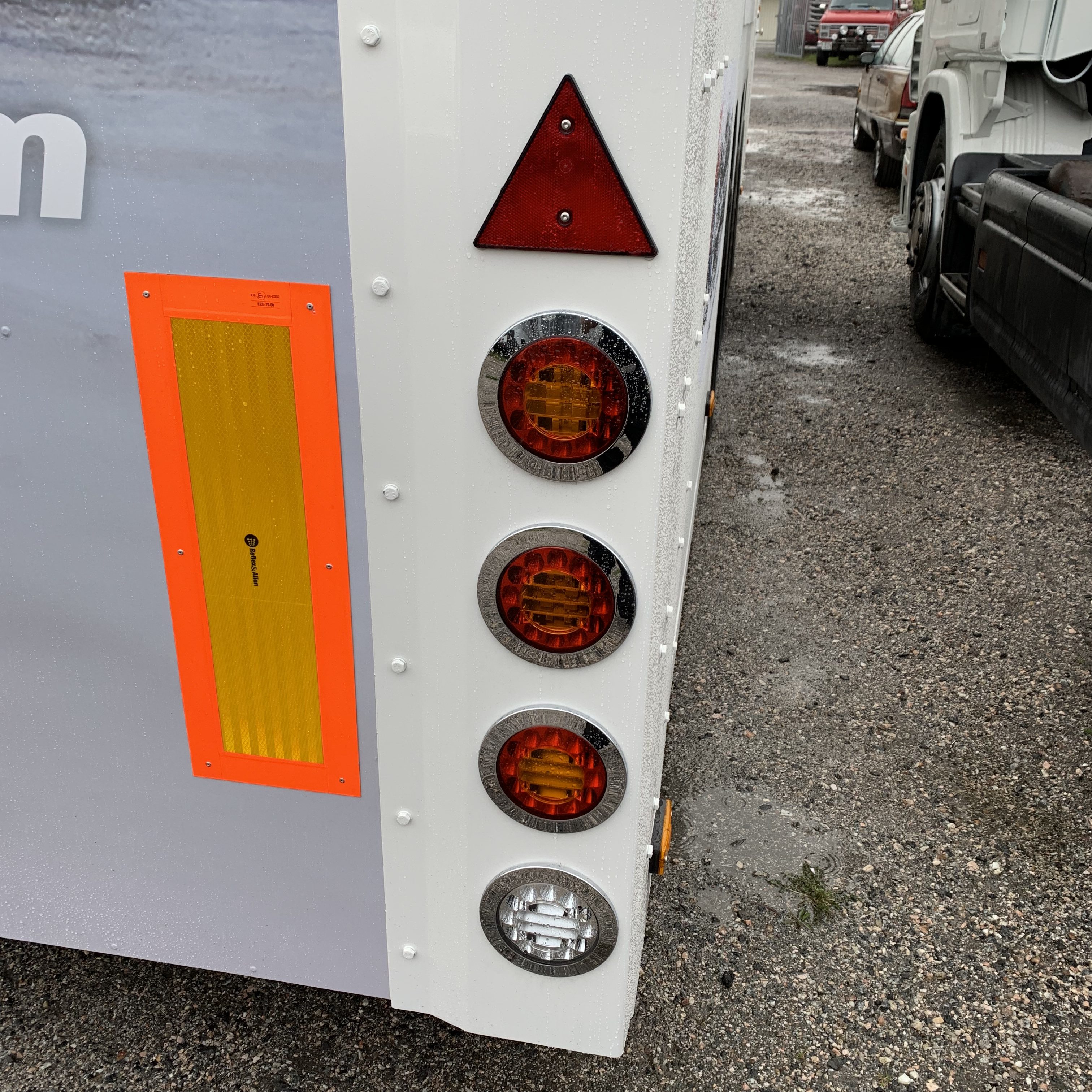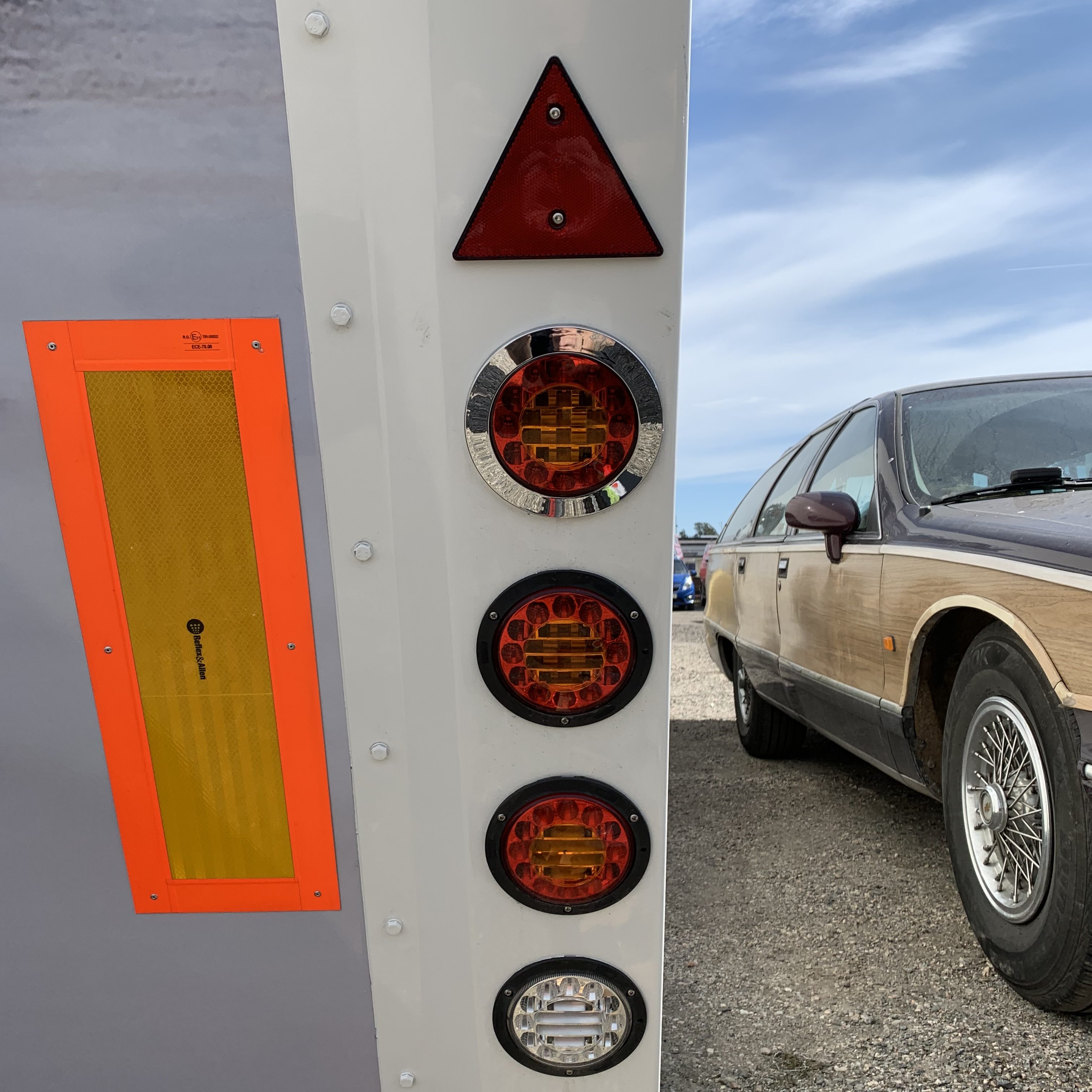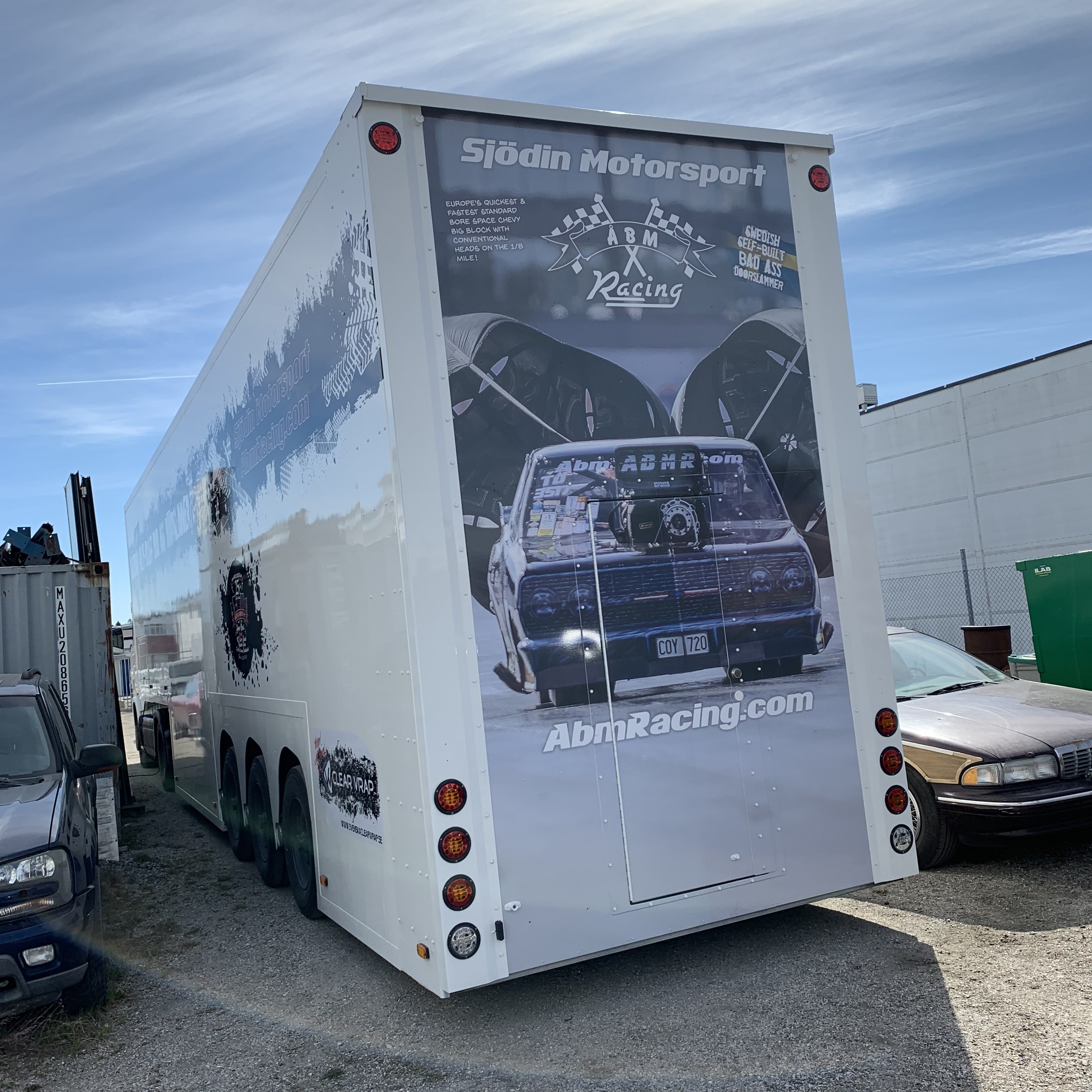 I did also mount the tail light chrome rings, feels strange to say it's almost all done here in the rear (at least)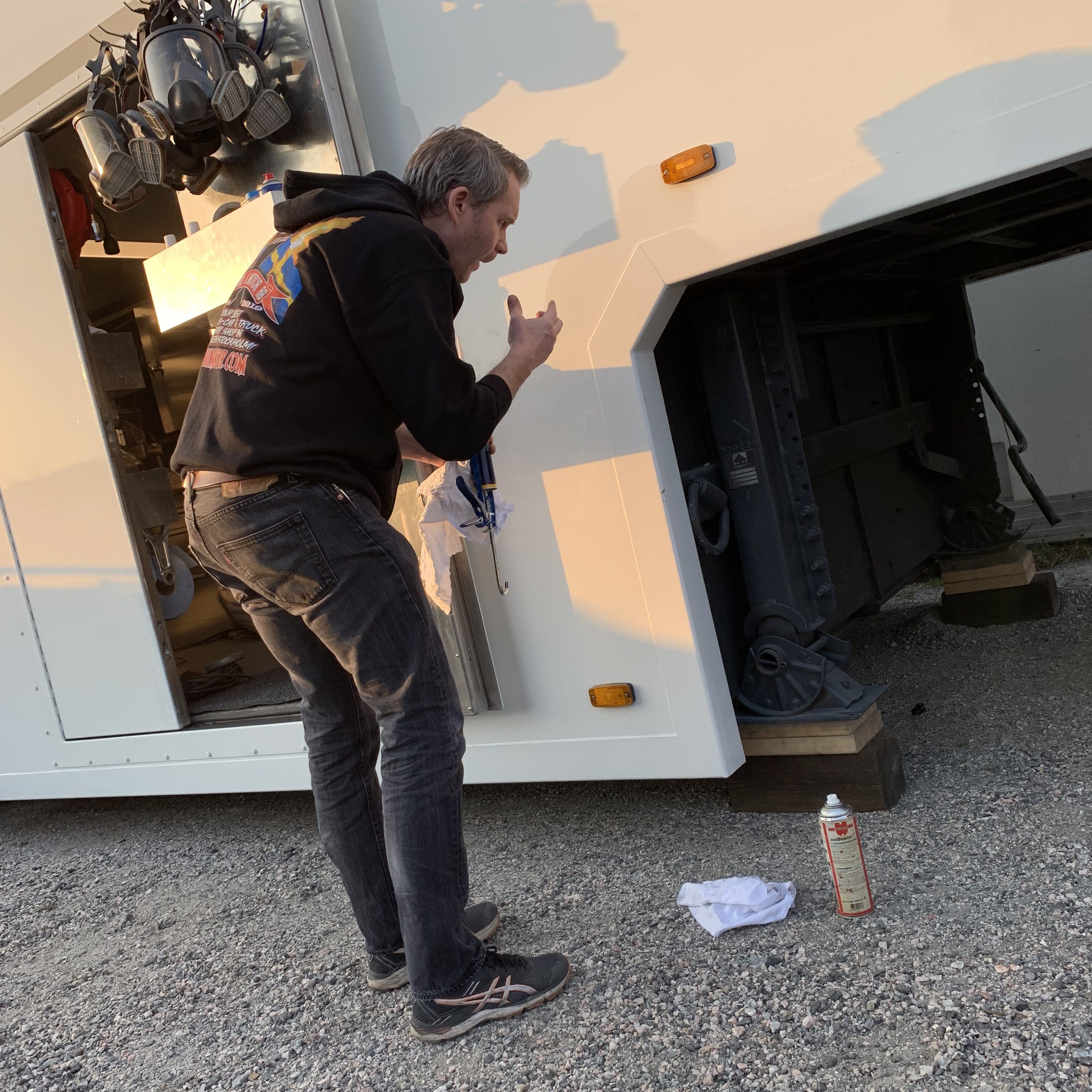 John the Snake went by to fix some more of the bad paint work that we waited for all winter to mess up this season….