What a weekend so far, plan in Q1 yesterday was to continue from our 6.04 from last weekends semifinal but instead gremlins with ignition issues and worn down pushrods and adjuster screws, driver mistakes etc etc during Q1 yesterday and Q2 earlier today…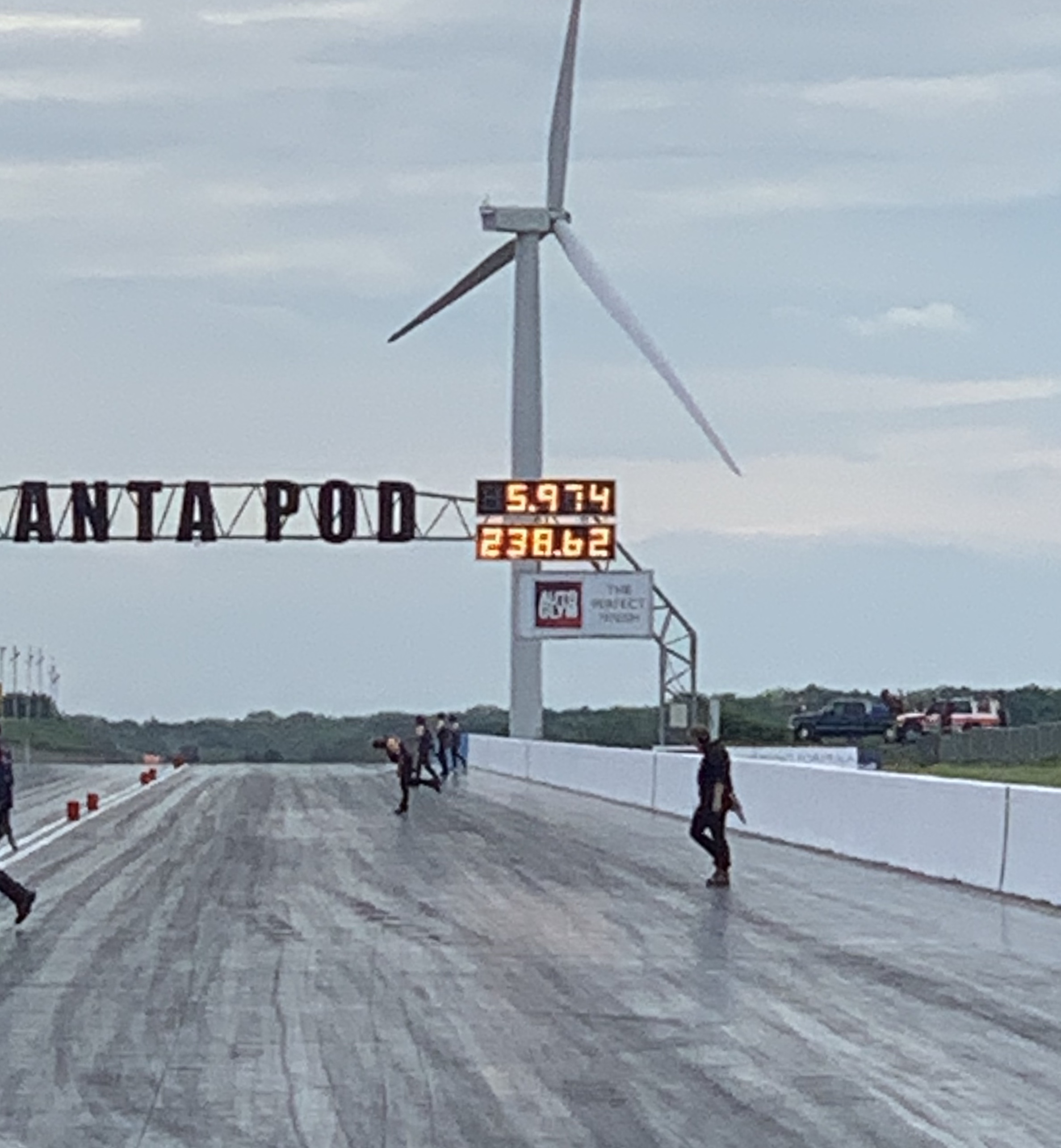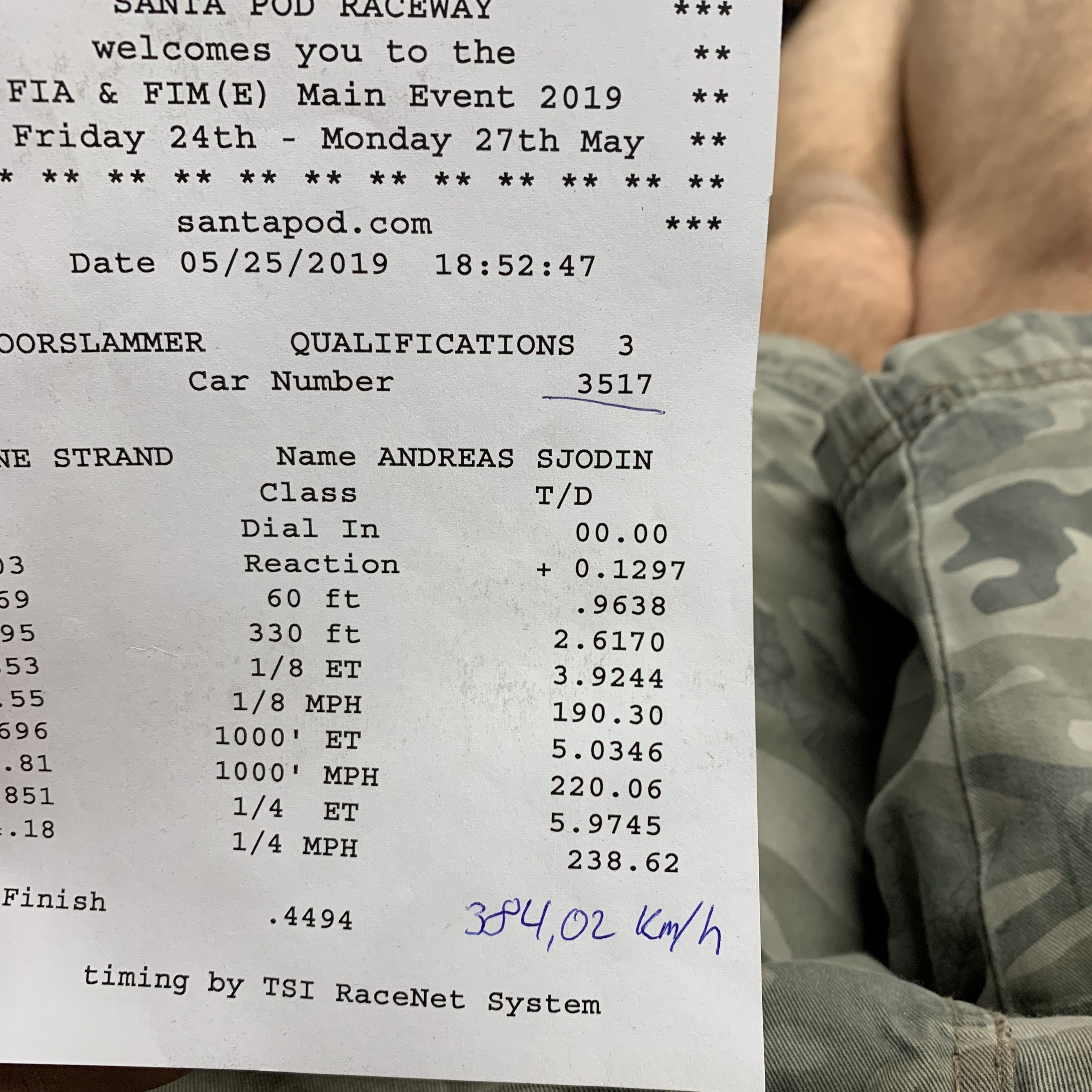 But now in the last round in Q3 it finally worked (with just a little misfires..)
FIRST FUCKING FIVE SECOND PASS in our Swedish Self-Built Bad Ass Top Doorslammer!!!! 🙂 5.9745 @ 238.62mph or 384.02km/h!!!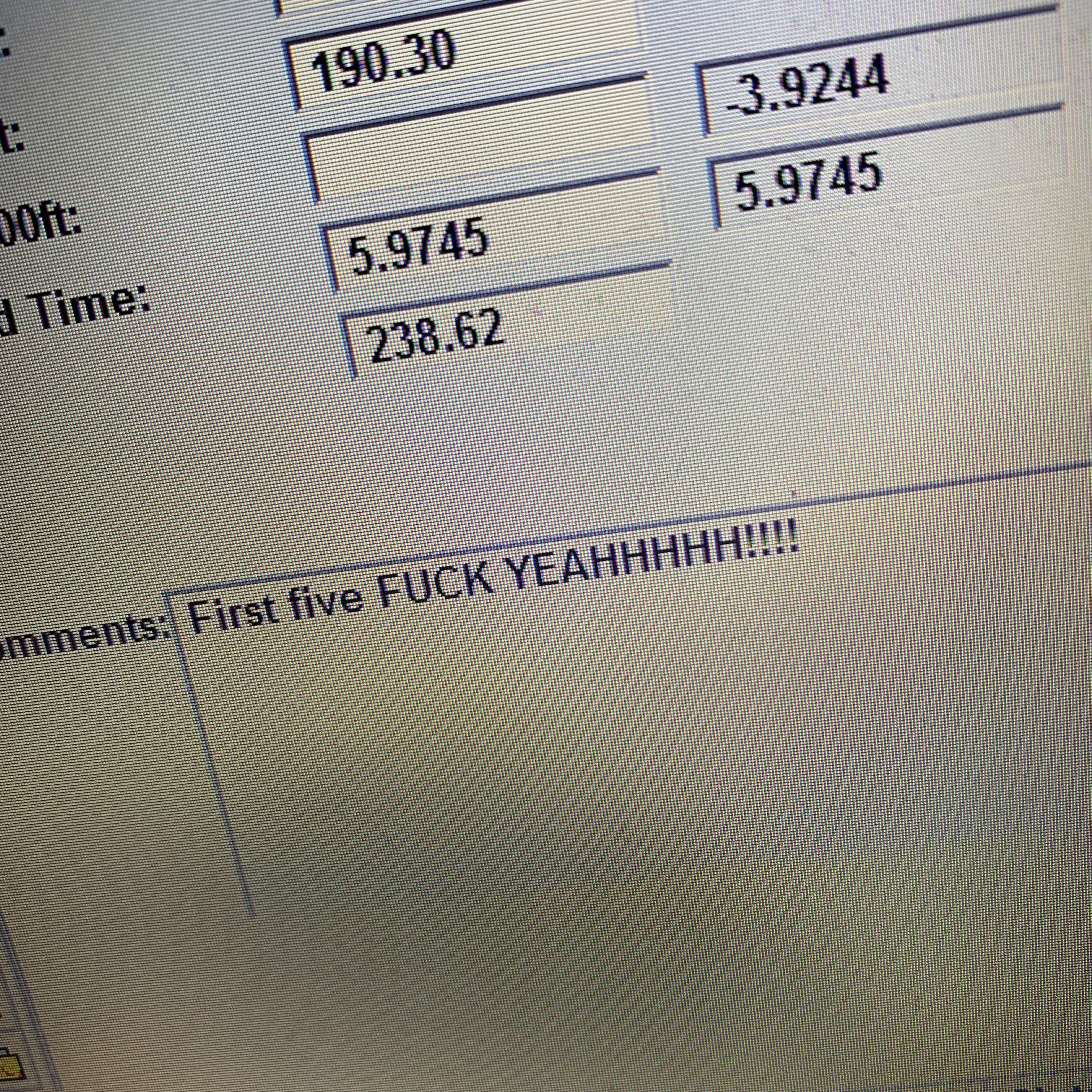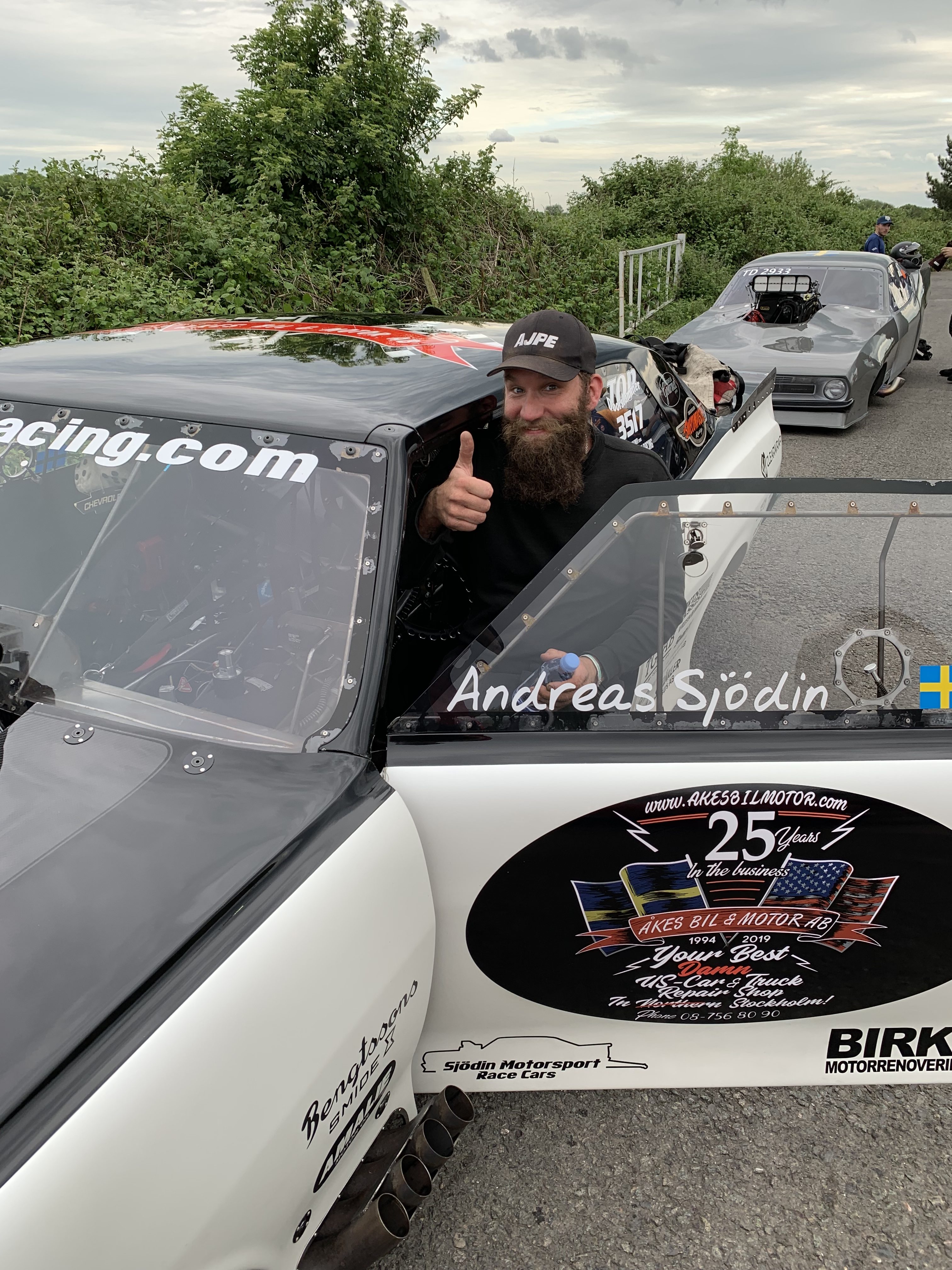 Can't thank everyone around enough for making this possible, team, family, sponsors, partners, Santa Pod Raceway for giving us a track that I can throw all I can on and still get down it!!!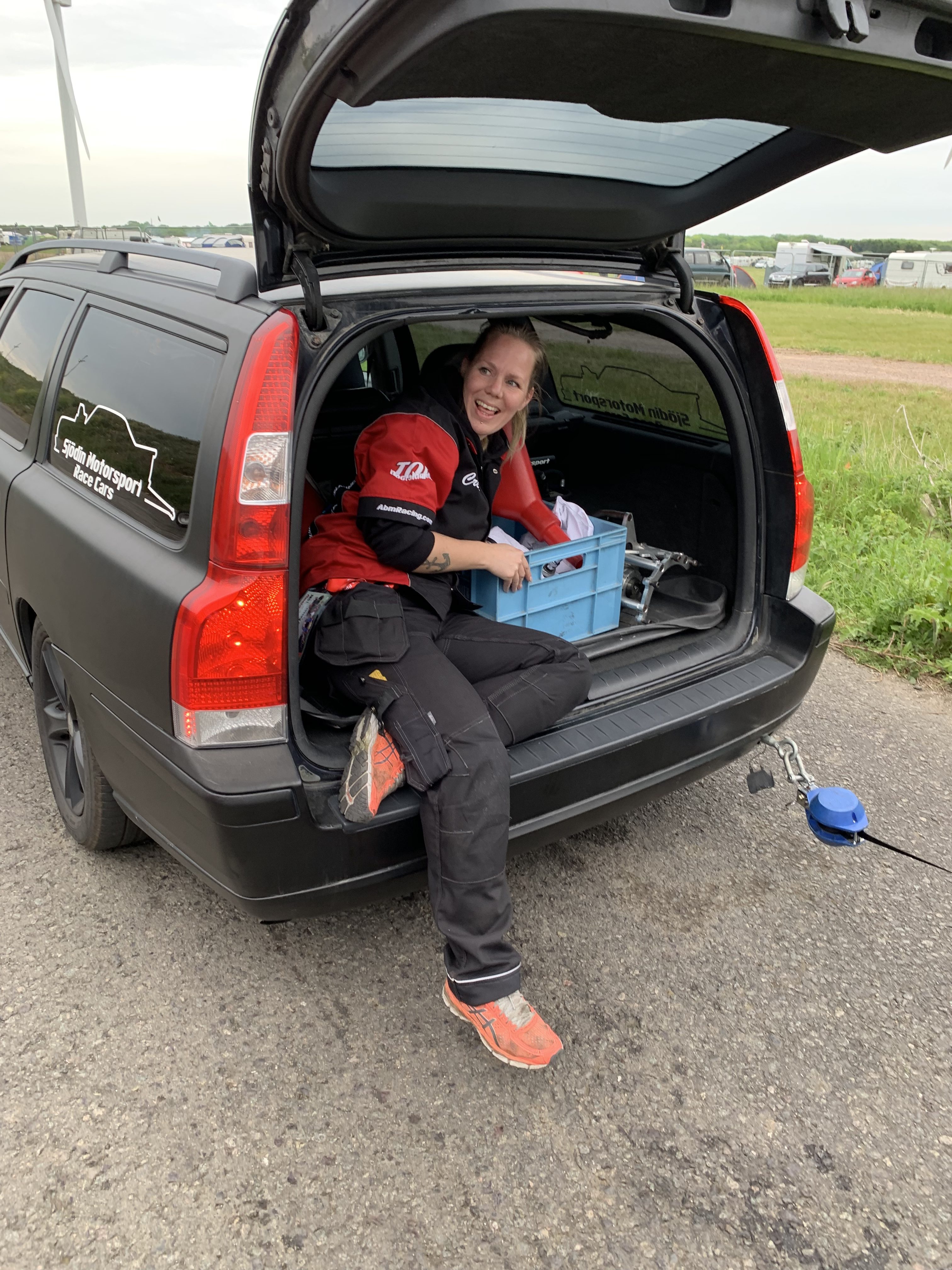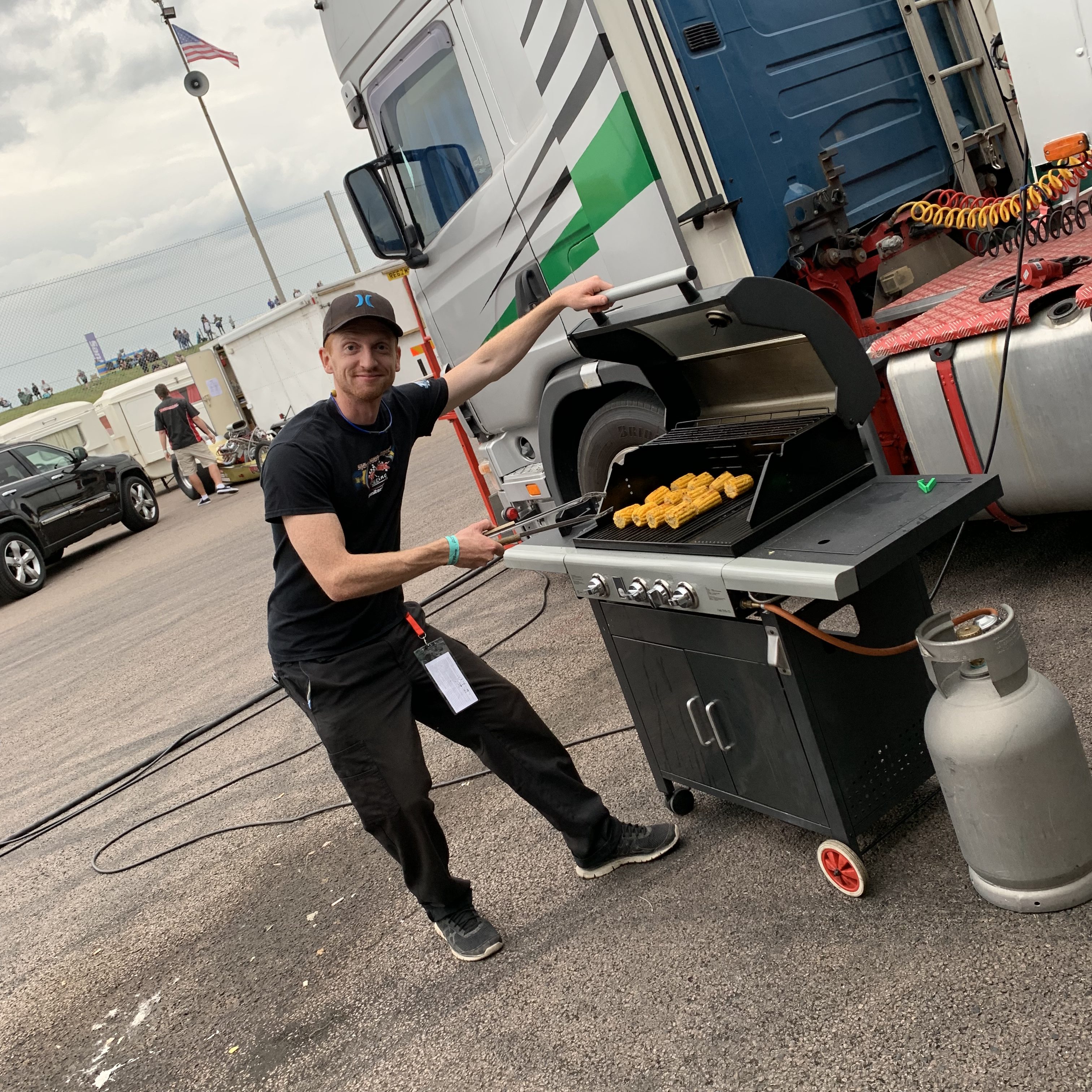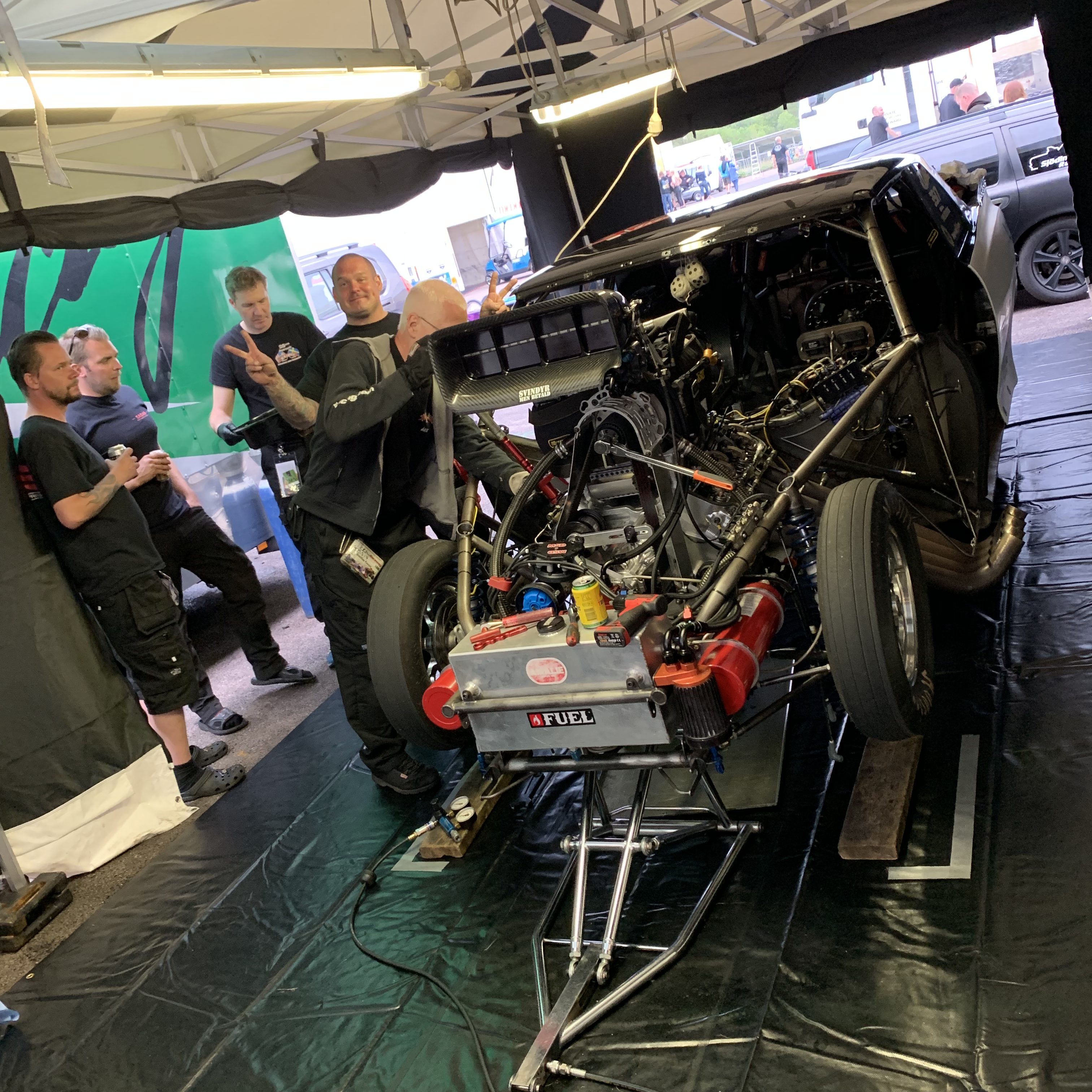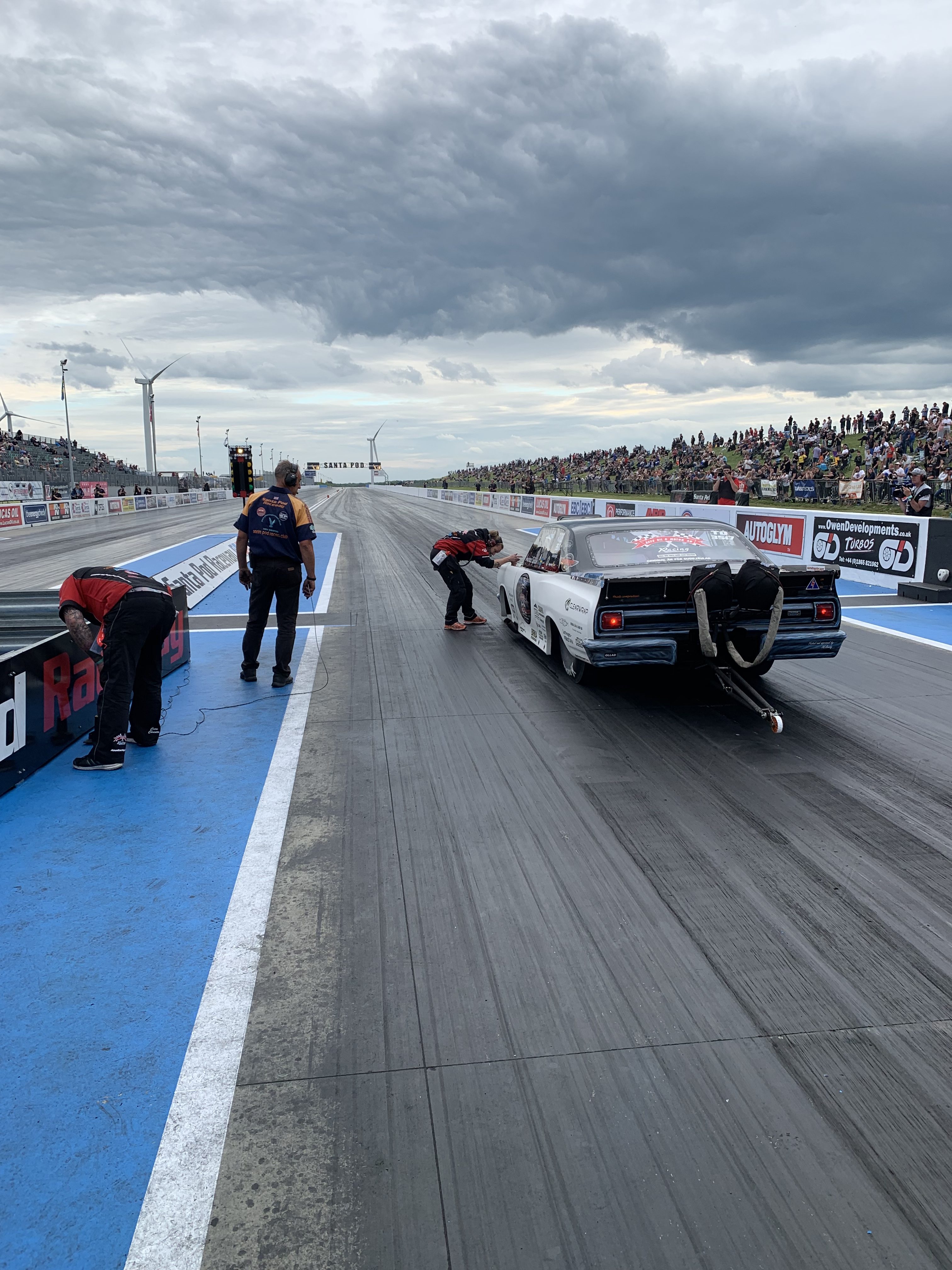 And a huge thanks to Keith Bartlett for inviting us and understand that our kind of cars are entertaining for the crowd paying money to see drag racing!!!
Still we have some small ignition issues but the gremlins starts to leave the car now! Now some service and then tomorrow we got two more rounds of qualification were I will give the track all I can to to all I can to go 0.0766 seconds faster and become the worlds fastest standard bore space Big Block Chevrolet and with conventional cylinder heads (not big chief style) I mean how hard can it be? Right!? 😉
#awesomeness