And we are finally here in England at Santa Pod Raceway after 2 while days of traveling!!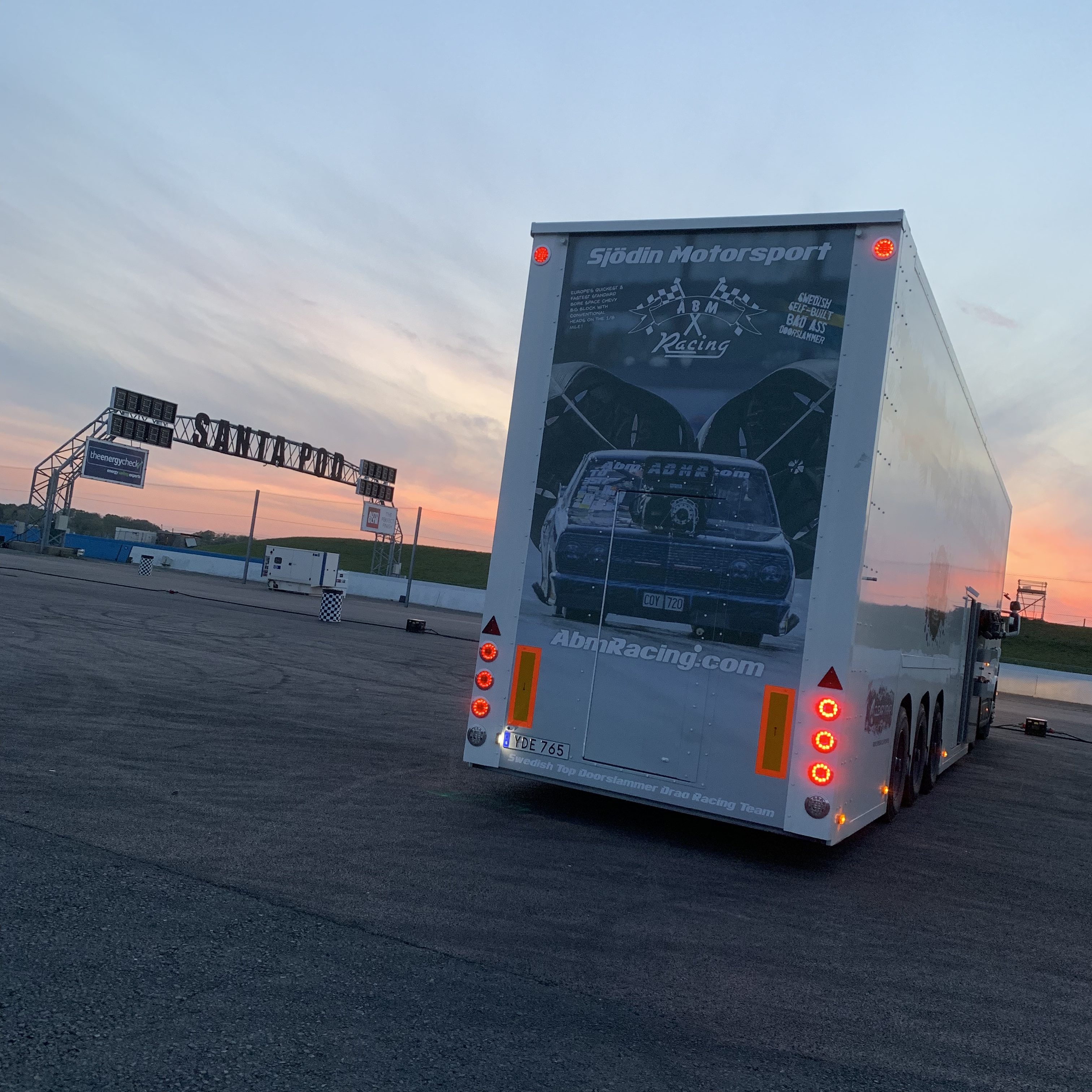 Feels kind of awesome to be here after some issues (again) during the day! =D 😉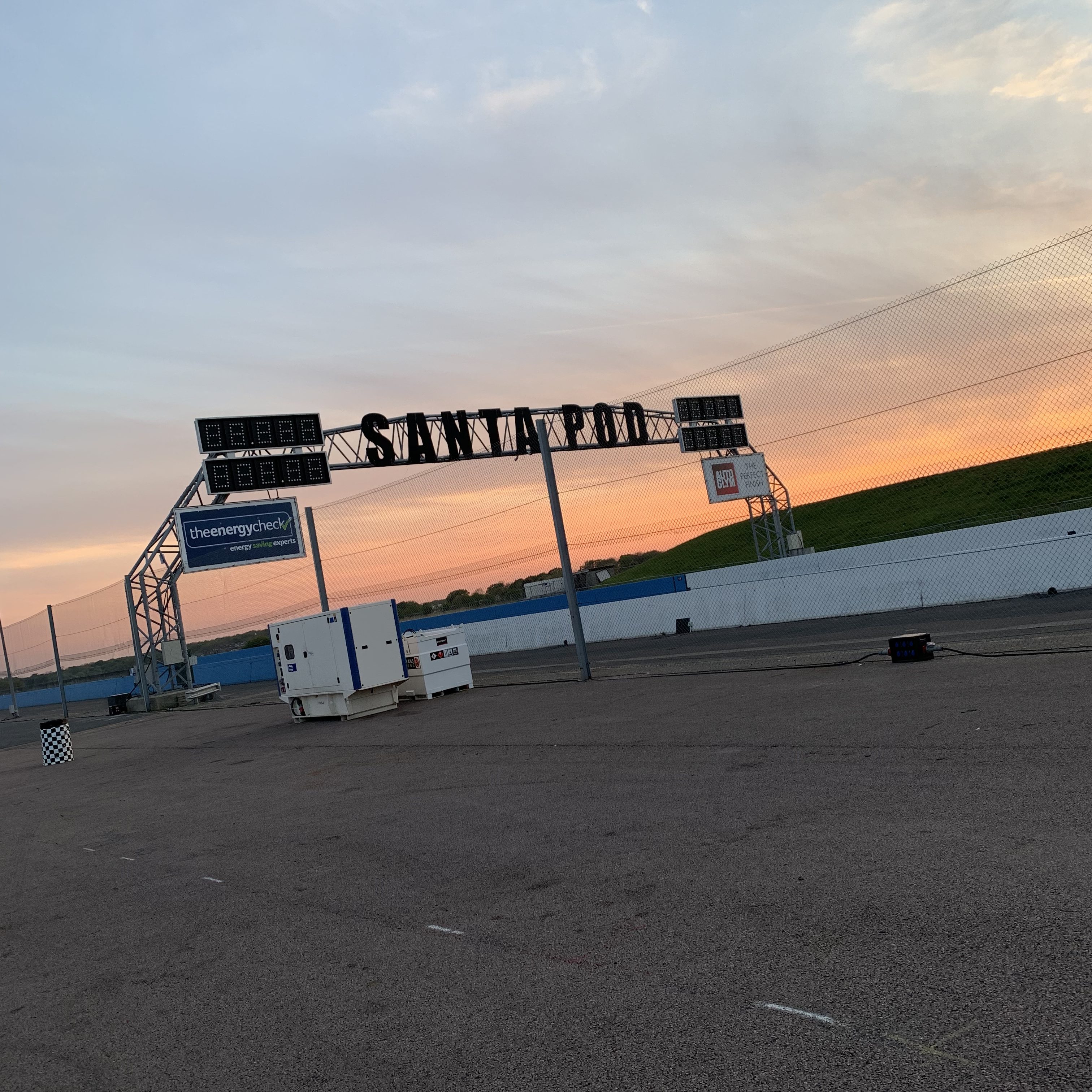 First time to see this sign as a driver on this track! 🙂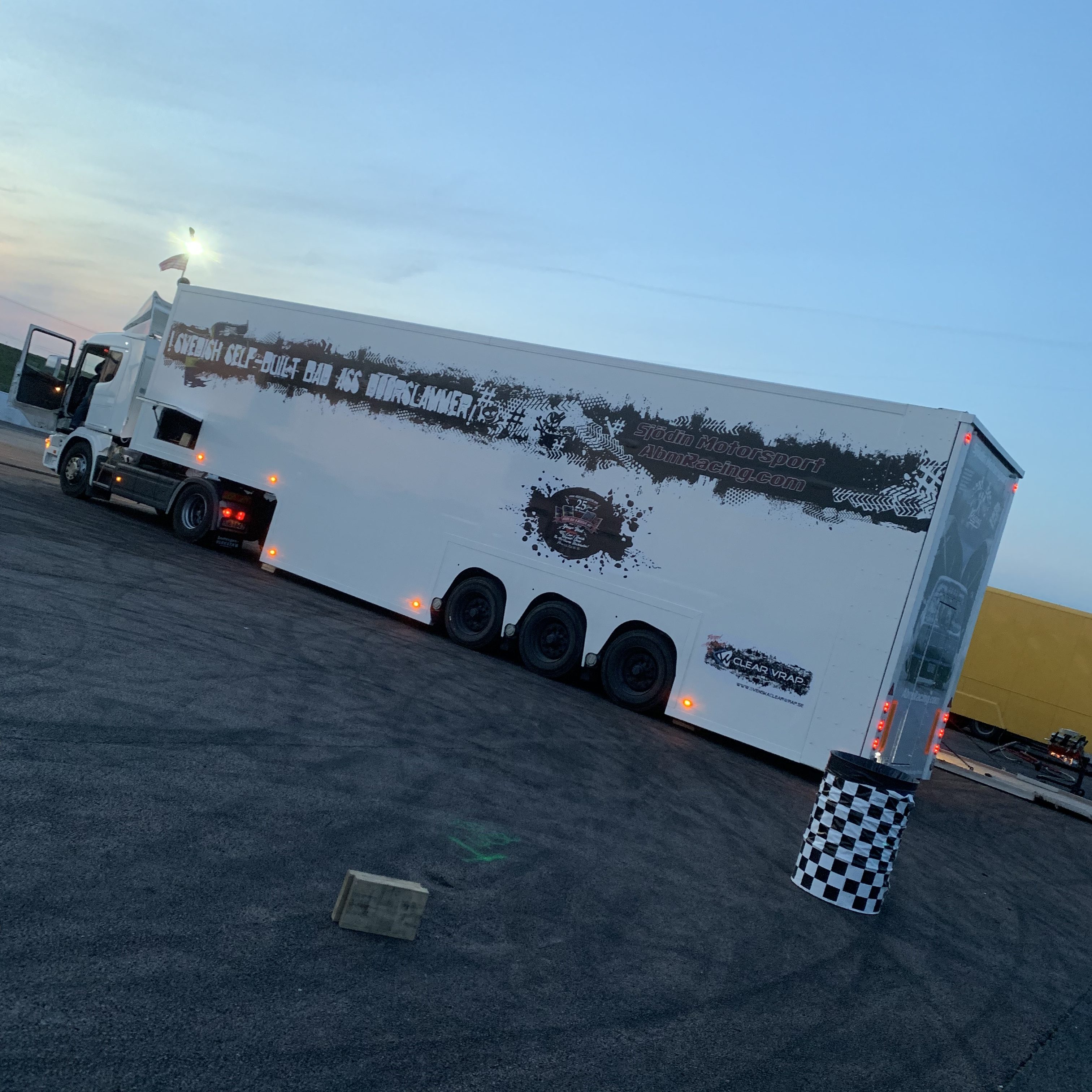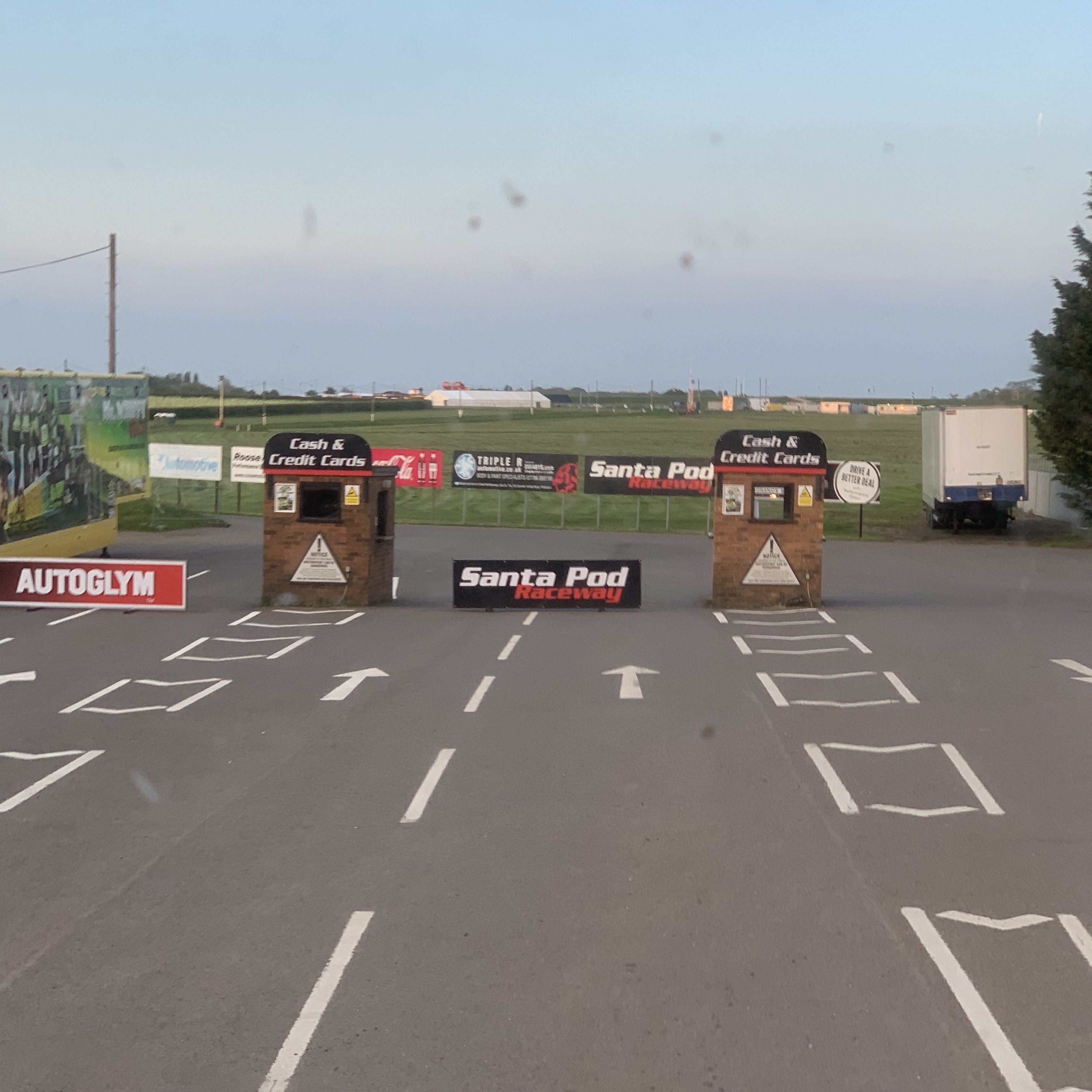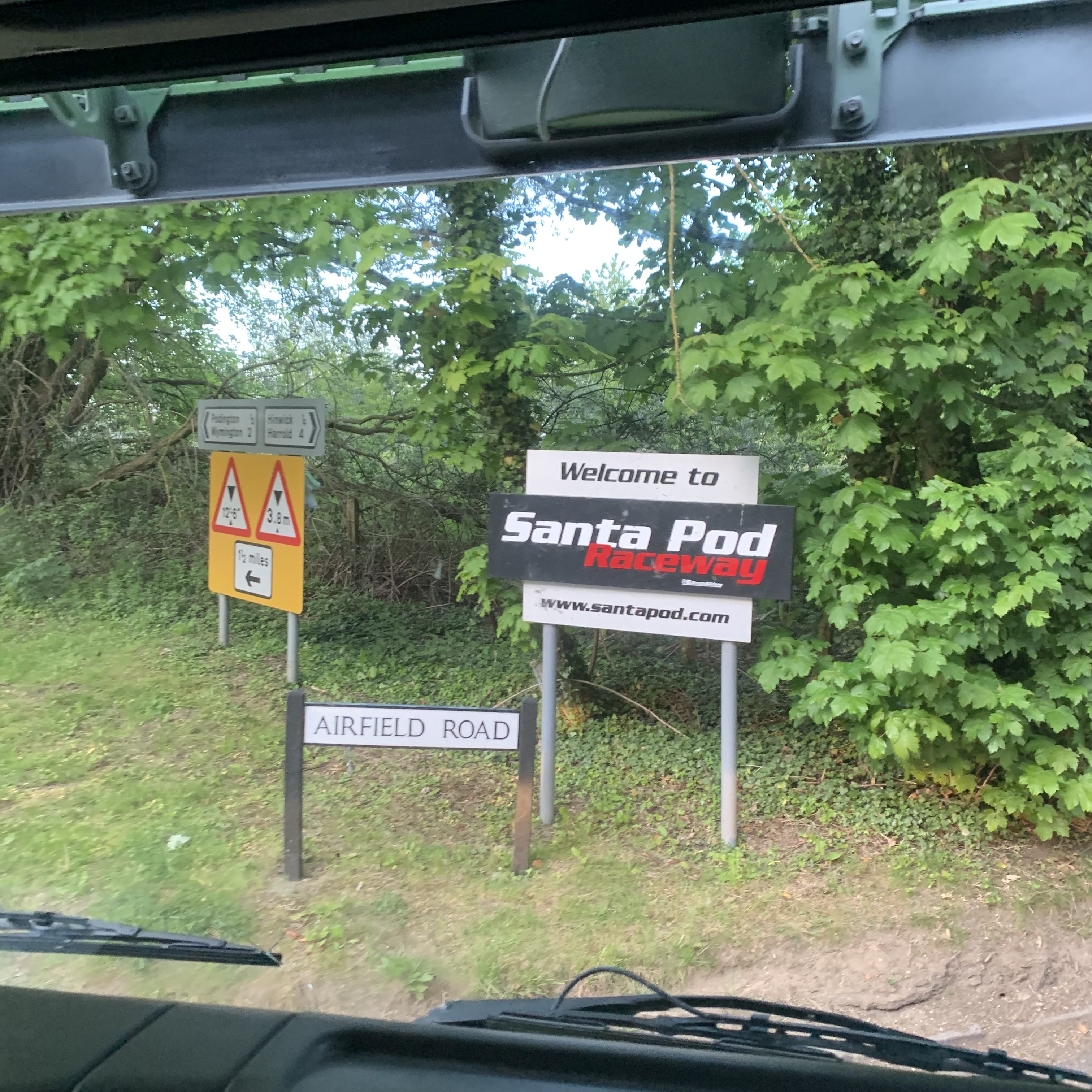 The clock is 9:30 in the evening and it's time to start unload the trailer!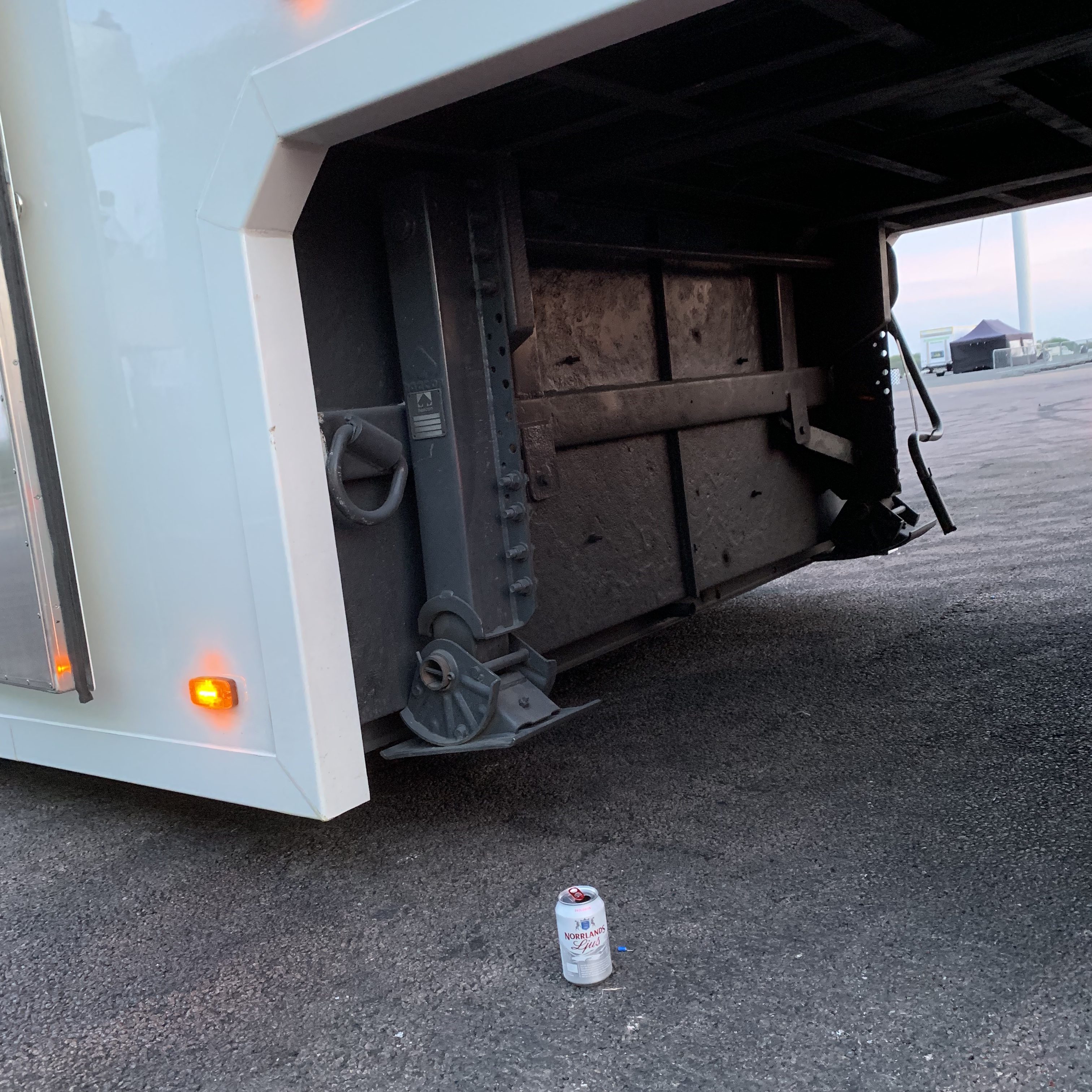 In Sweden we call it a "stödbensöl" and I really needed it right now! 😉