Plan was to improve just a little and go faster but a messy round with in and out the car a couple of times, rain a couple of times and back to the pits for a while etc made the round a bit strange… Awesome work by the track crew here at Santa Pod Raceway, and I mean all of you! You are doing a crazy good work with everything and you are really doing all you can to make the best possible track for us! =D
I got a little bit too much to the left so I could not see the tree and messed up there!..
But then the car felt amazing, it felt crazy fast!! I never felt this feeling during this two weekends so far so I was sure that we would put up good really numbers!!! But then we "only" made a 5.98 @ 229mph (367km/h) of course I'm happy to repeat and show we got a real 5 second car because we made it twice now and it was straight like an arrow! But still disappointed on the ET, good part is that I was too much of a chicken on the tuning, took away some power because I did not think the track would take it after all the rain and so during the day but I'd did! One more time, AMAZING job by the track crew here at the Pod! Next thing is that I was off the throttle at 5.70 seconds and I really don't know why!…. Well at least this means that I'm able to improve and get a better ET! 😉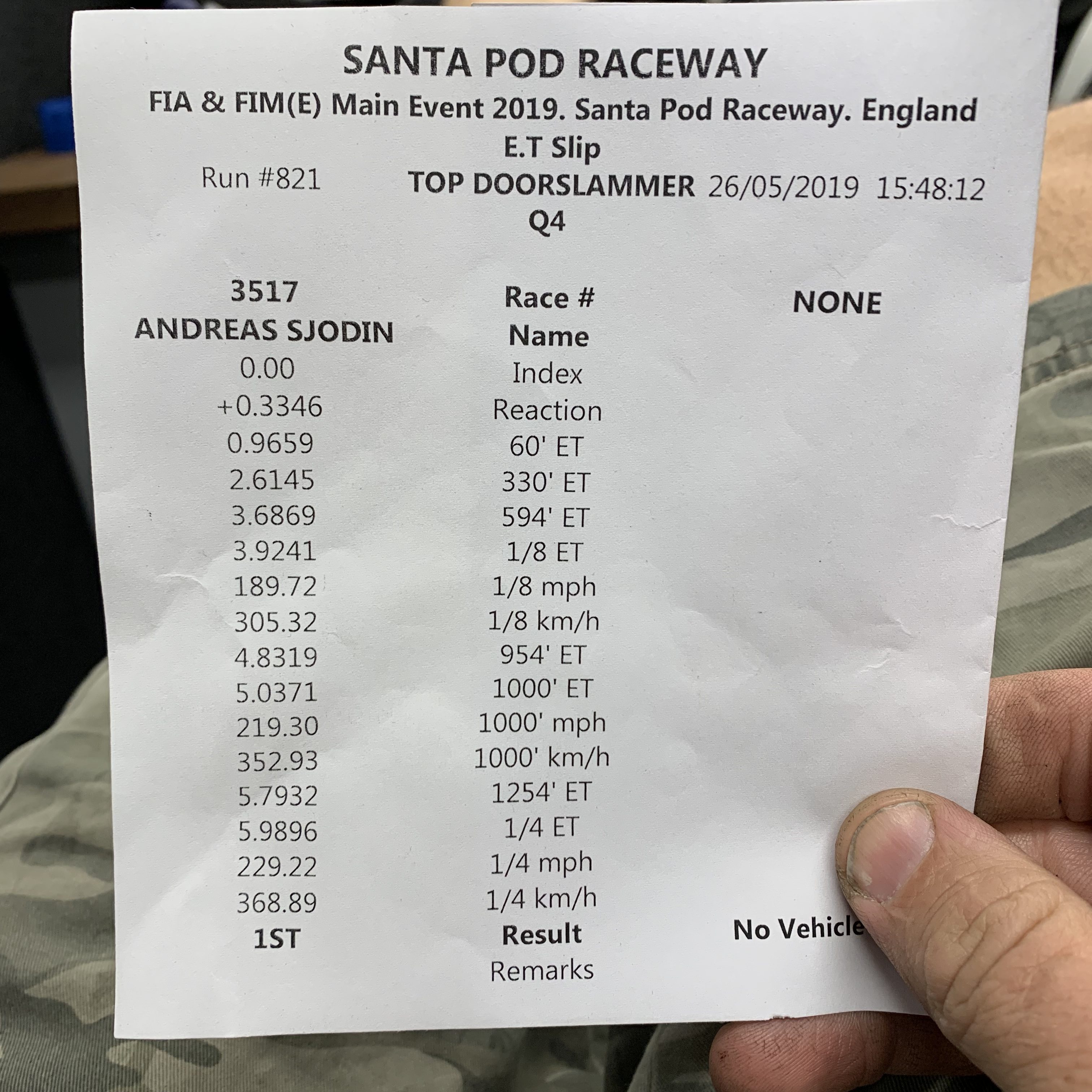 We have one more chance of qualifying today but the Racepak did not work like it should and the oil pressure was a bit strange so I decided to service the car and take the oil pump apart and make sure to have everything in good shape for tomorrow's first eliminations round instead!..