Yesterday evening me and Max took the truck and trailer for a test drive after some work on the trailer!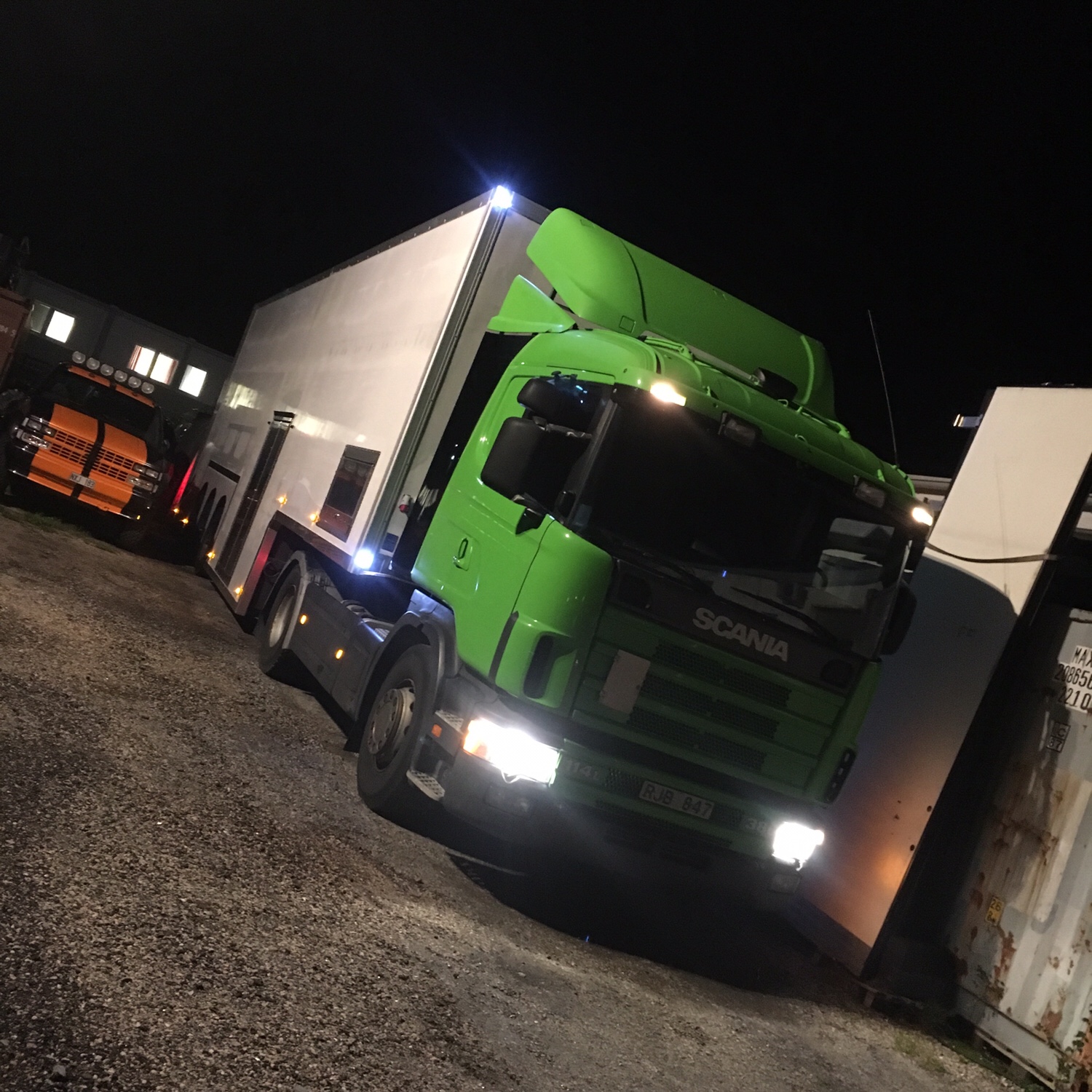 Ready to go again, the plan for this year was to work on the truck and trailer to make it better and closer to ready and like I want to have it! But instead it's been a lot about repairing brakes and boring stuff like that… Would been better to work on the inside of the trailer, but there is a new year next year for that I guess! =)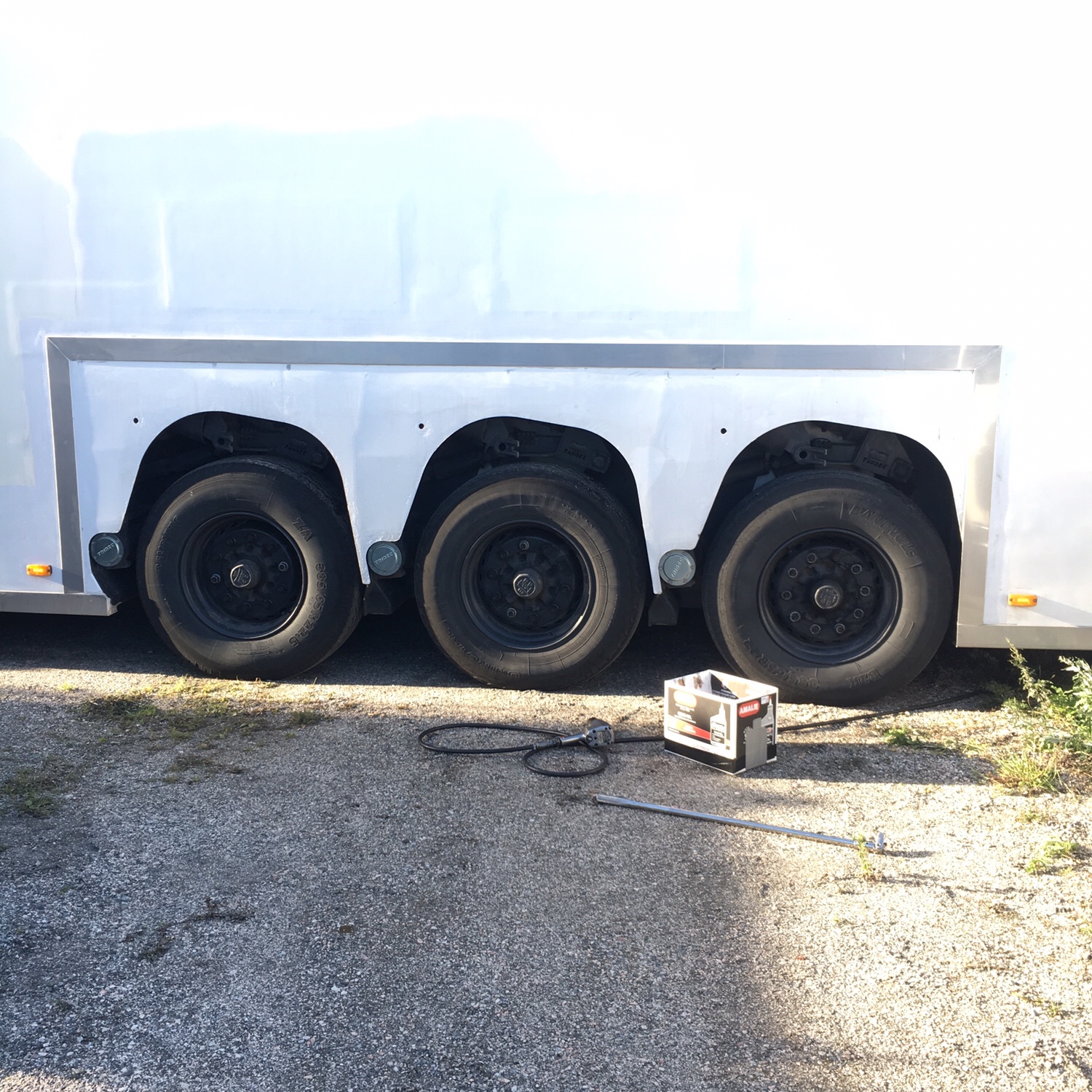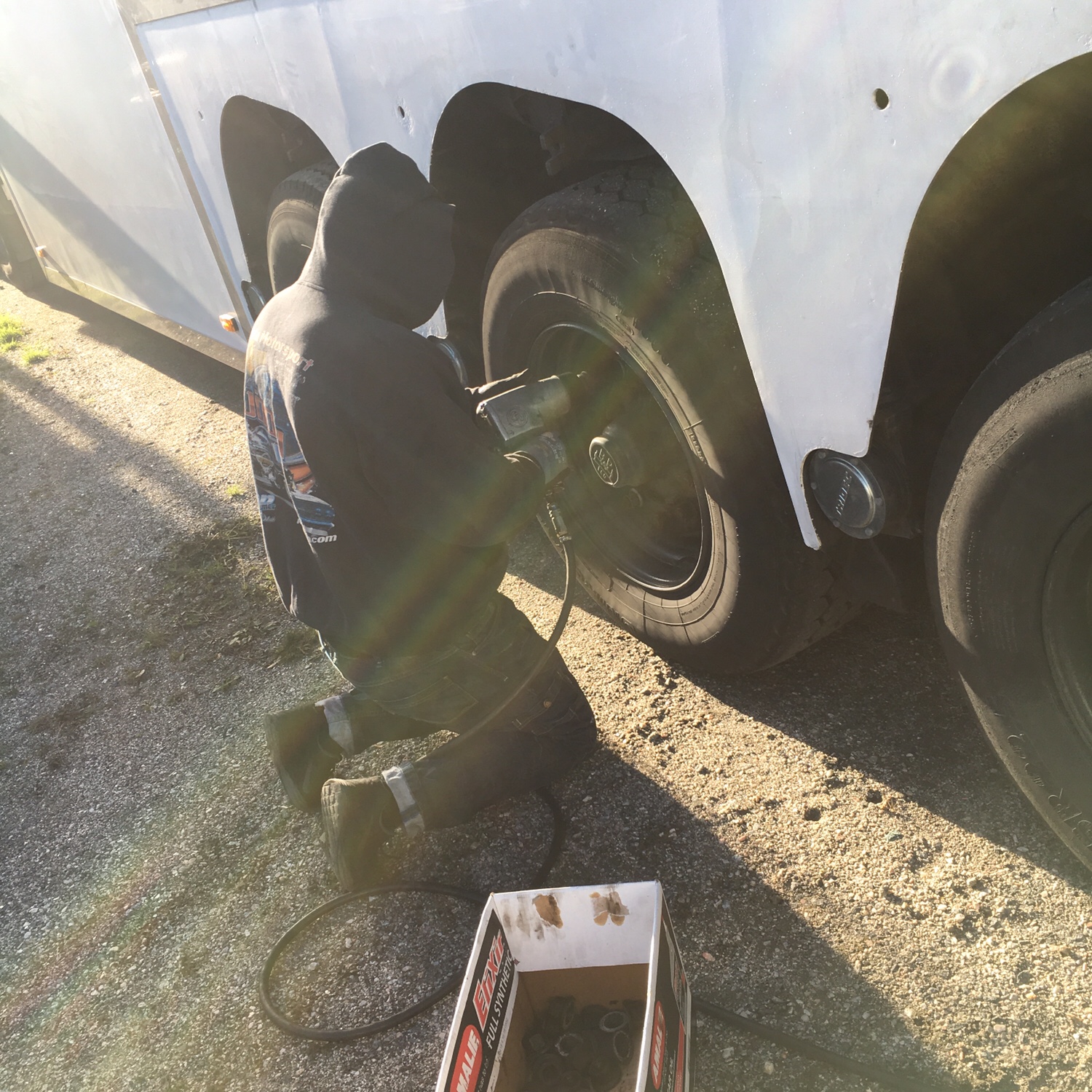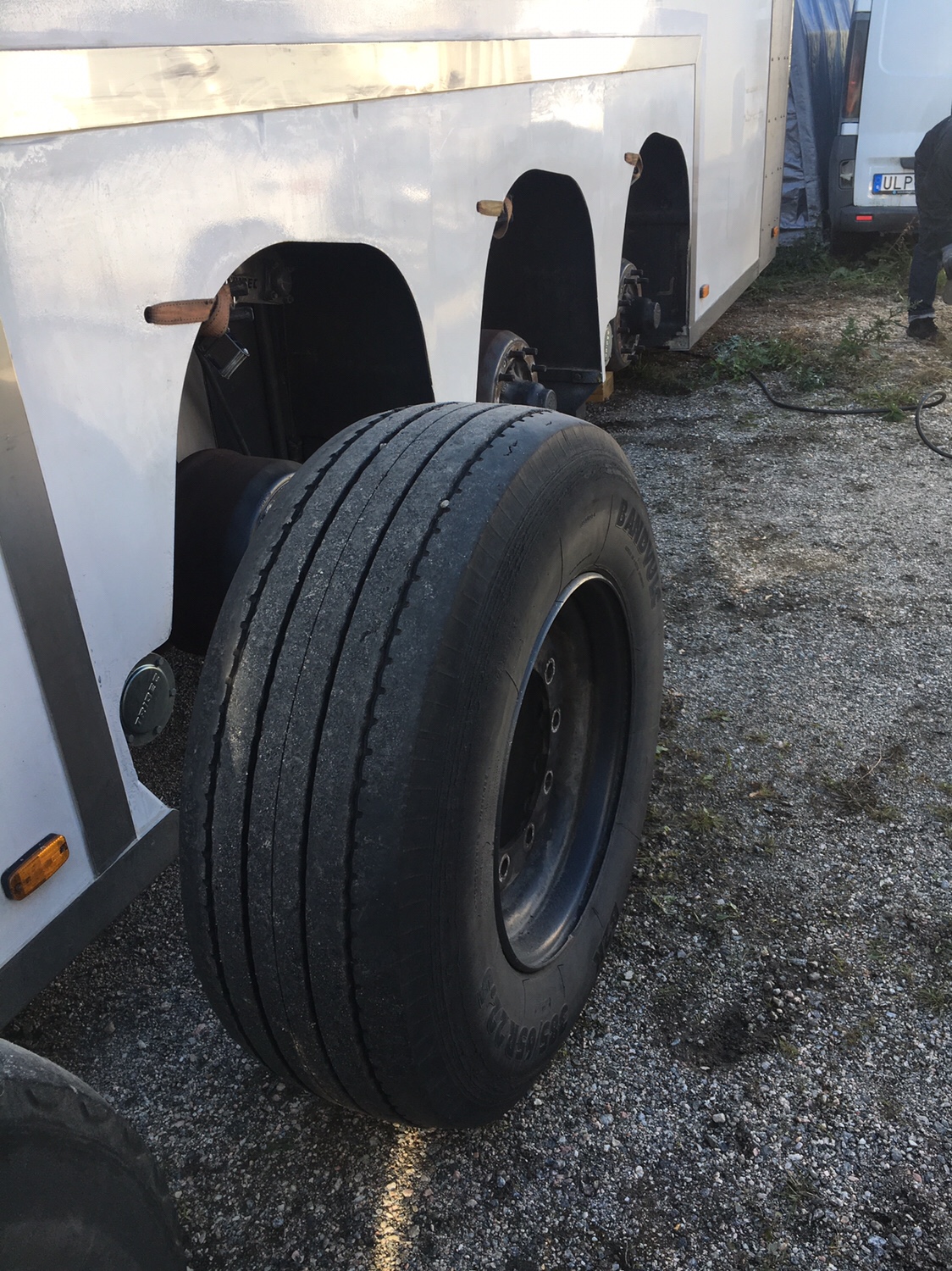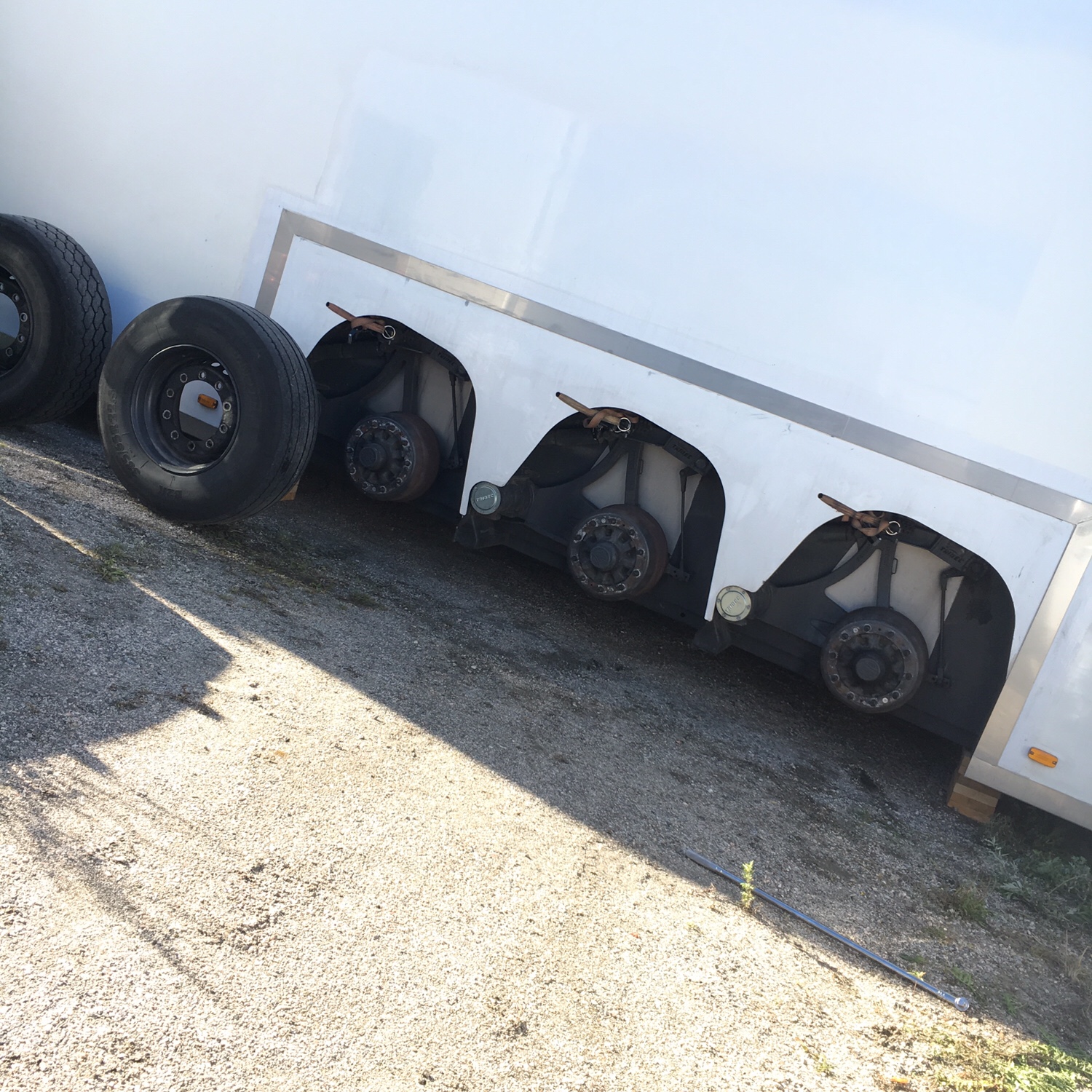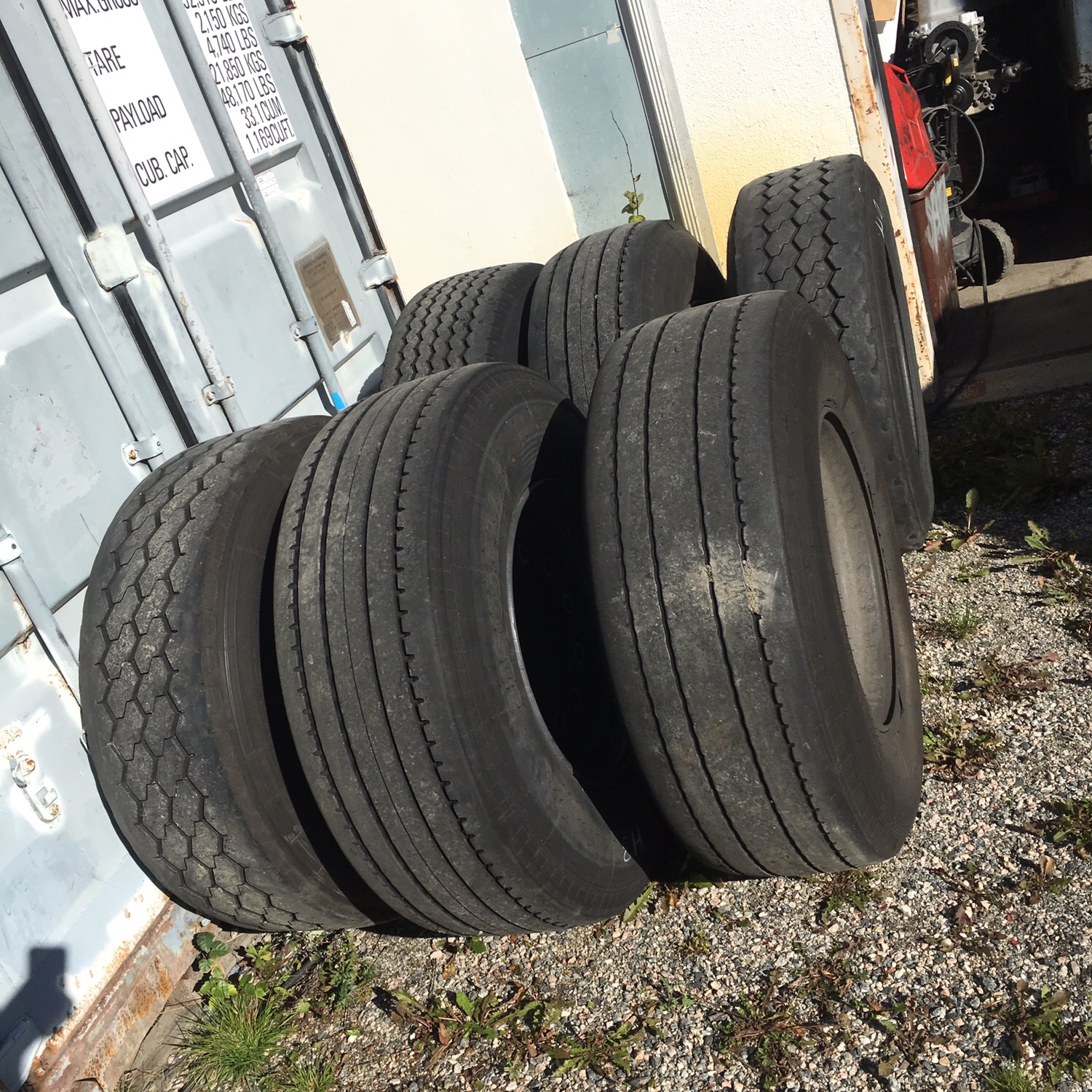 Last week me and Max took off all the wheels to get some new rubber on, been on my way to do this since I bought the trailer… but priorities and money have stopped that!…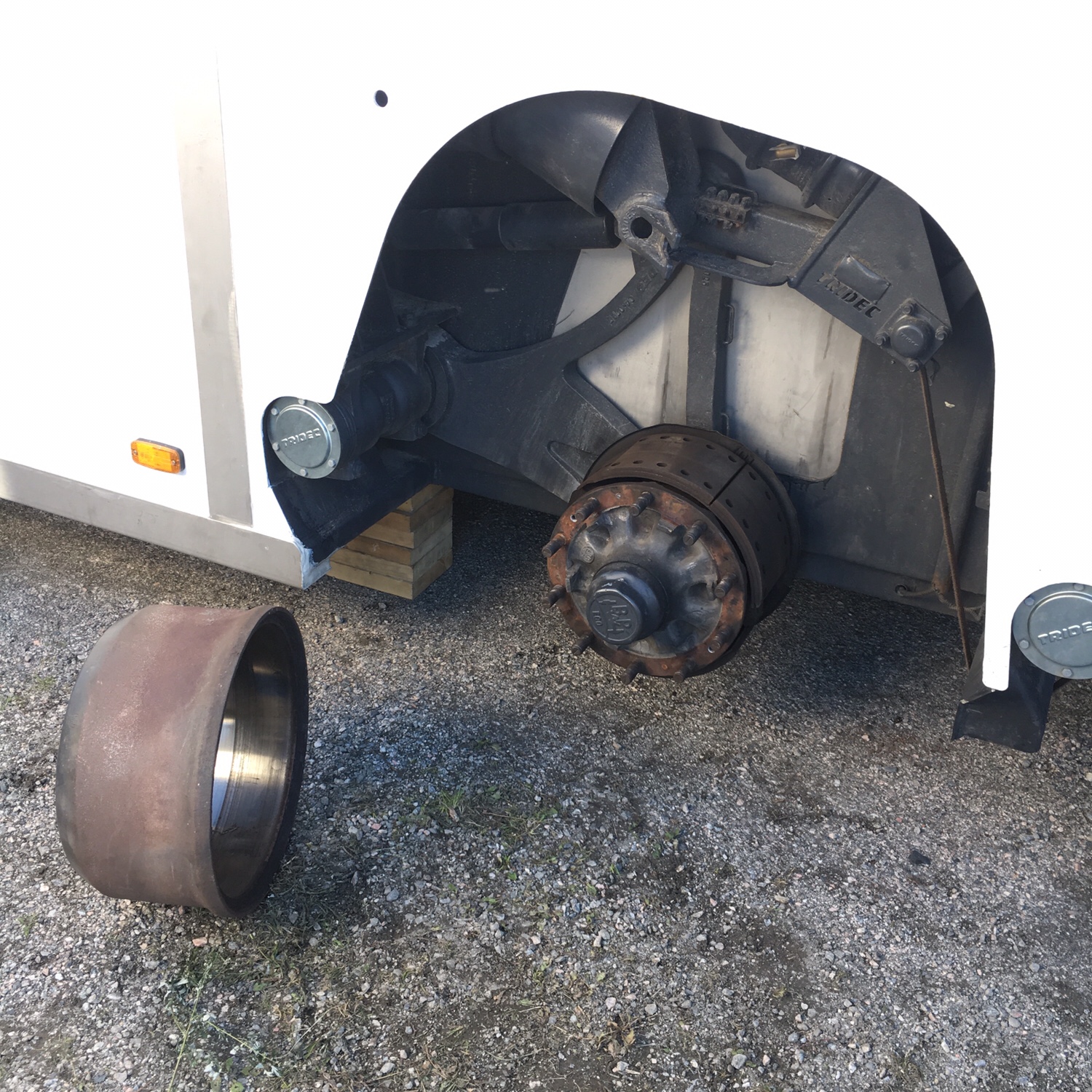 When the wheels where off I just made a quick check on the brakes and realized that we didn't have any brakes at all on one wheel….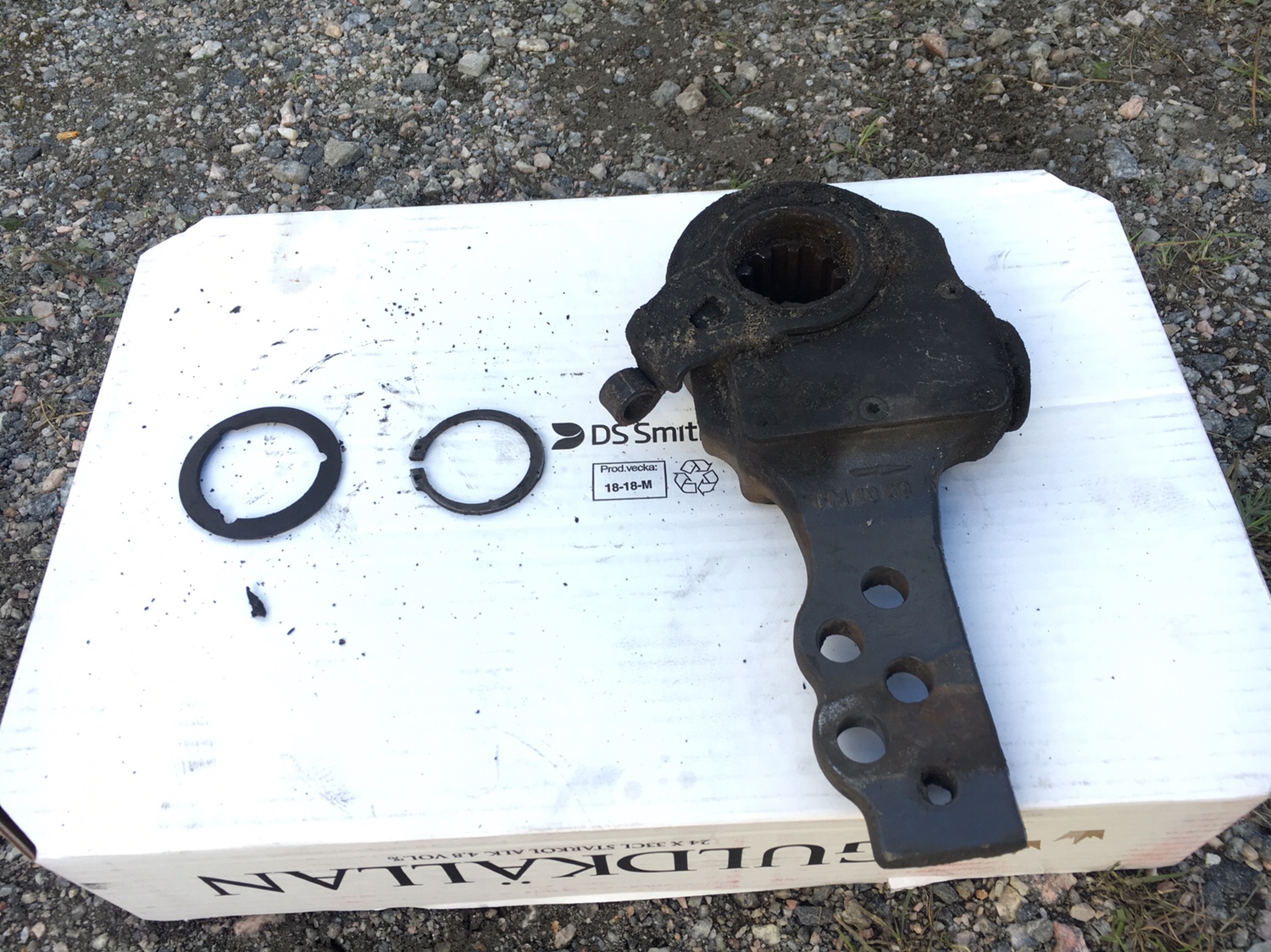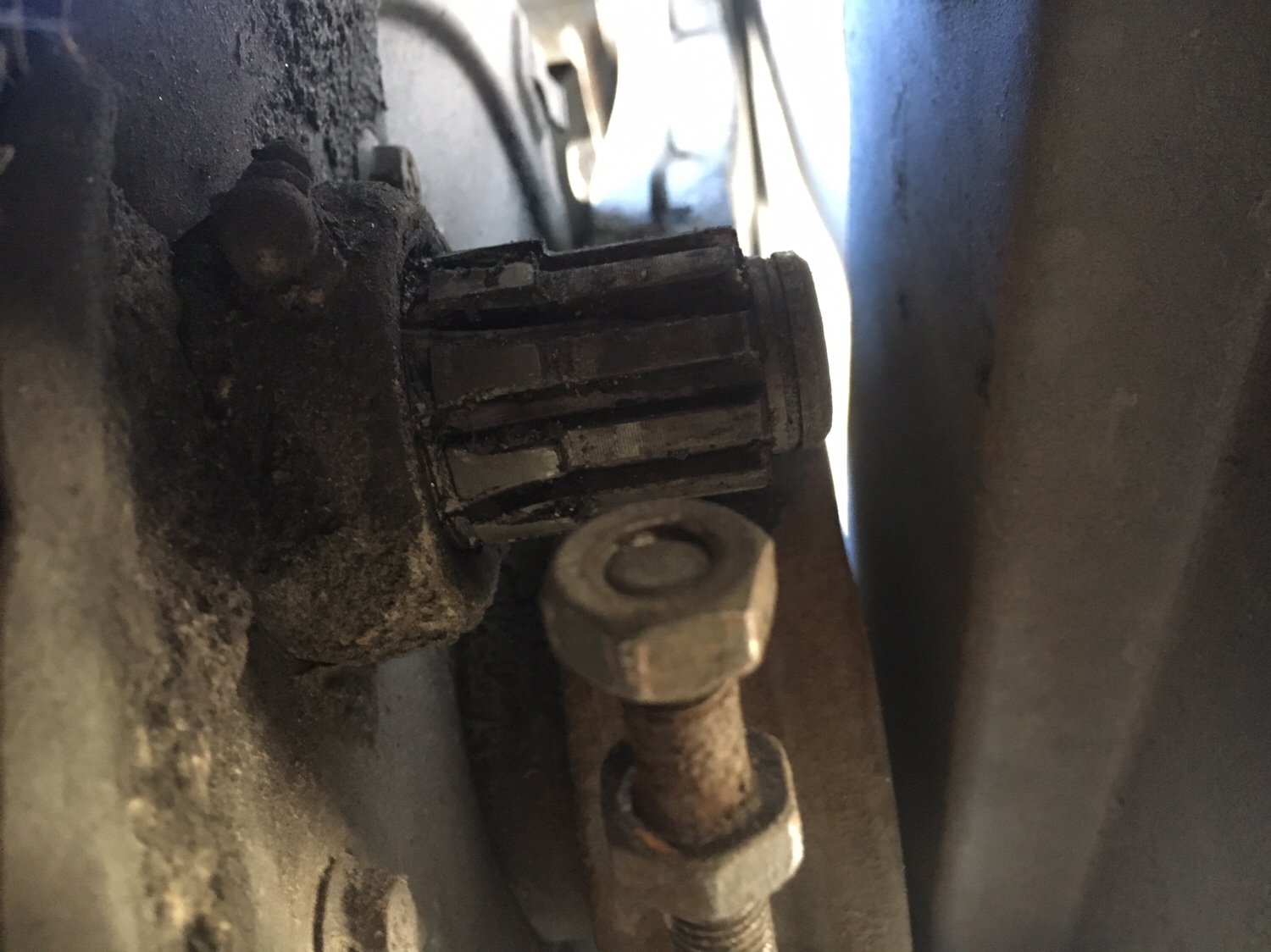 For some reason the brake arm was loose… Doesn't feels so fun that things just falls apart….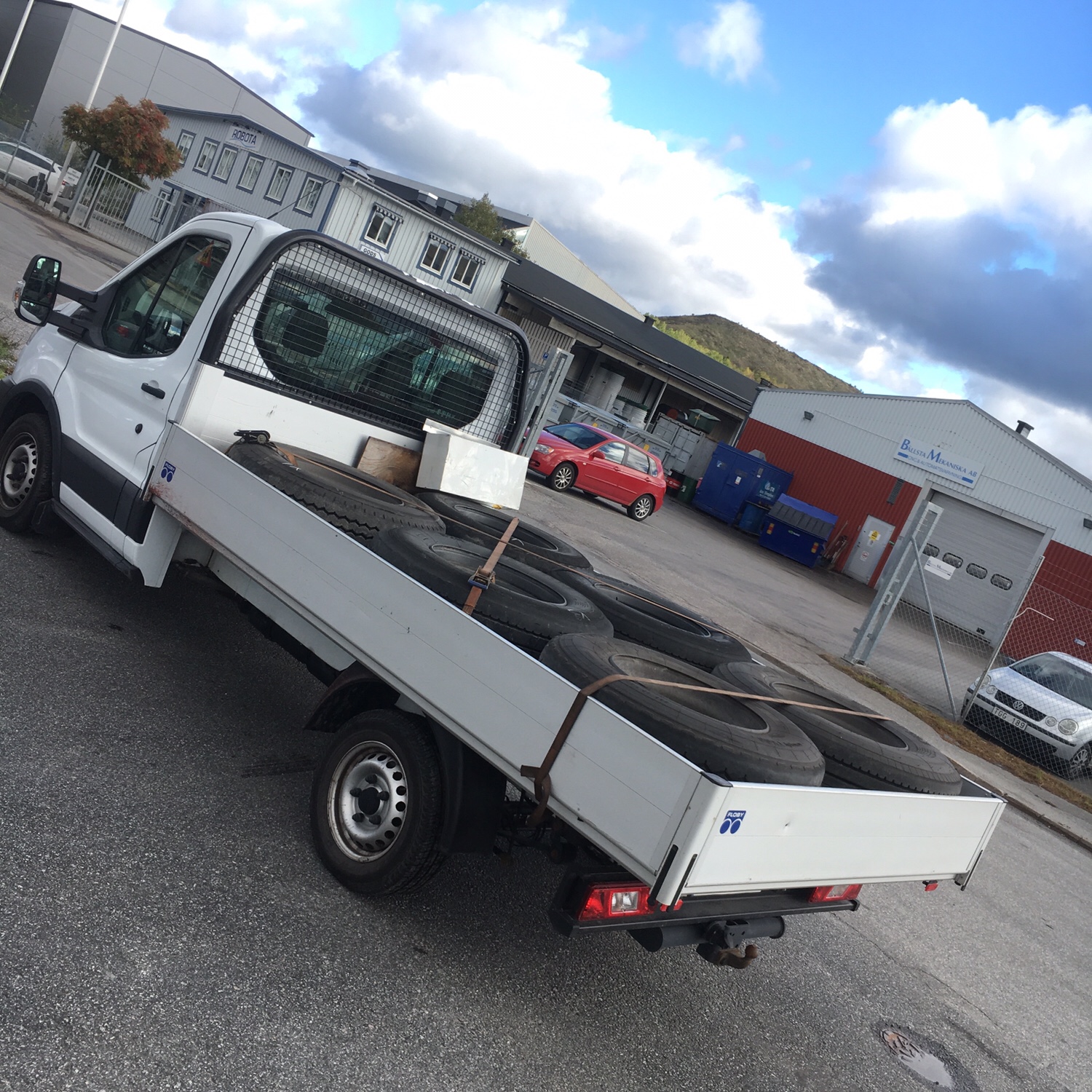 Time for new tires! A huge thanks to our partner Tobbe at T.Grundström Plåtslageri for letting me borrow his truck to transport the tires! 🙂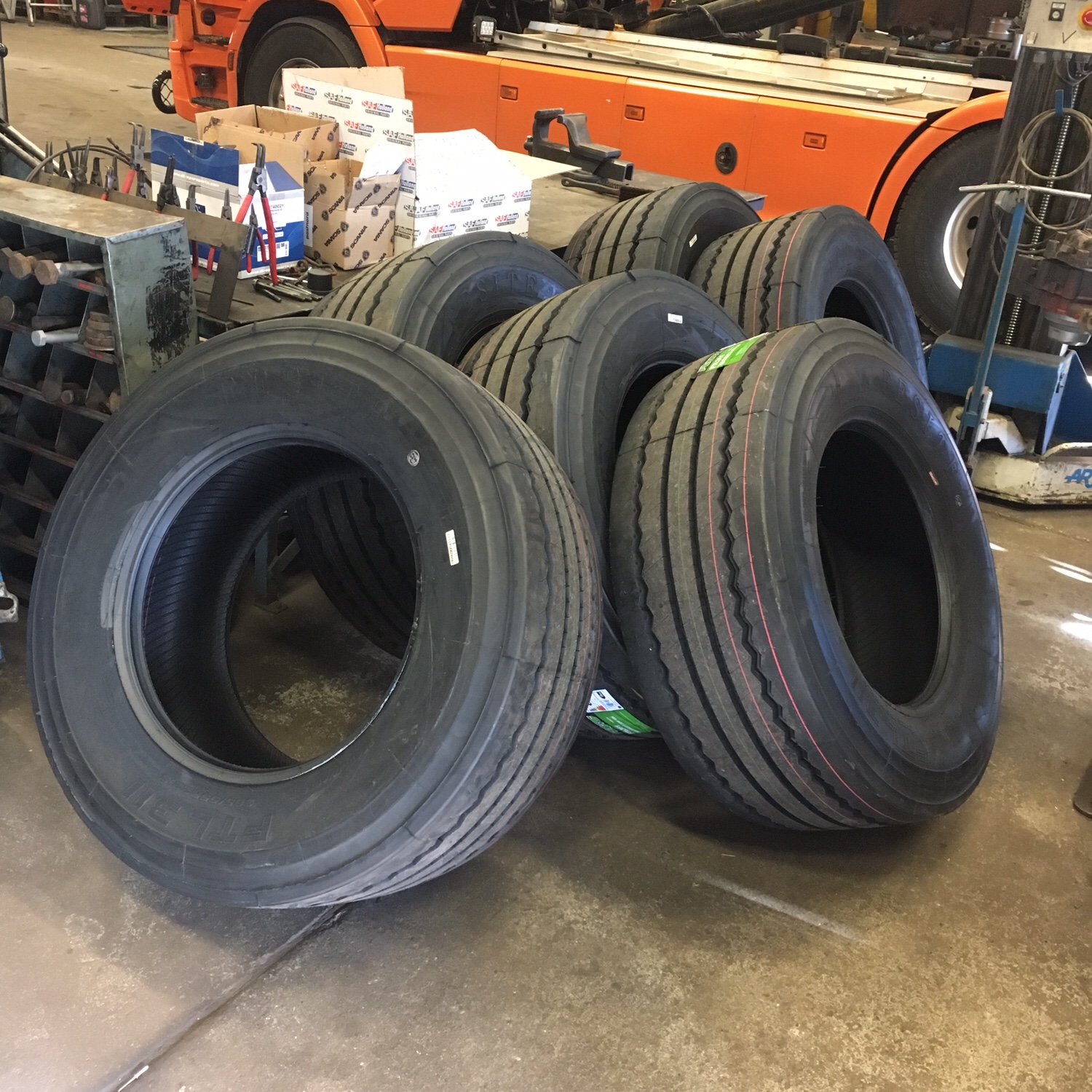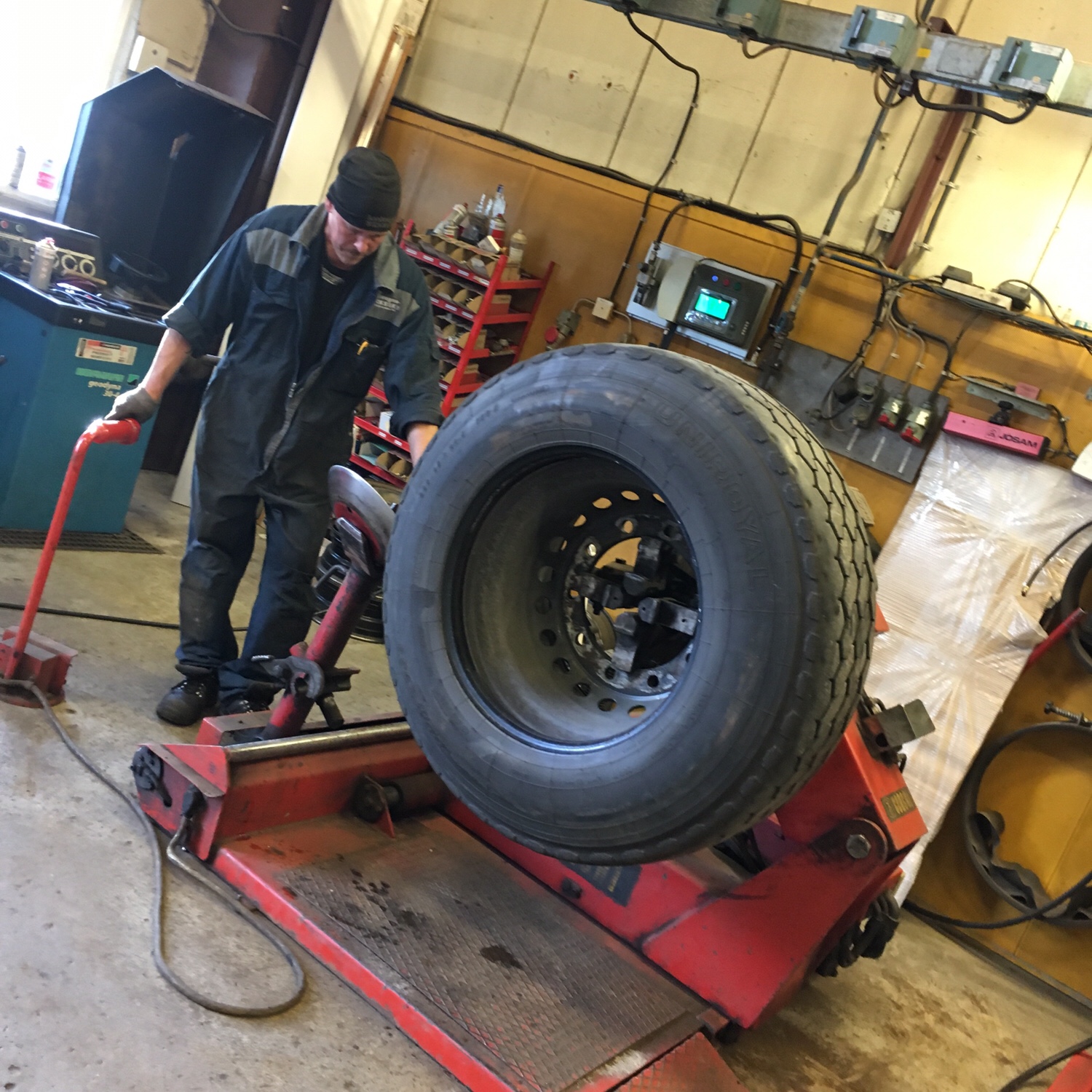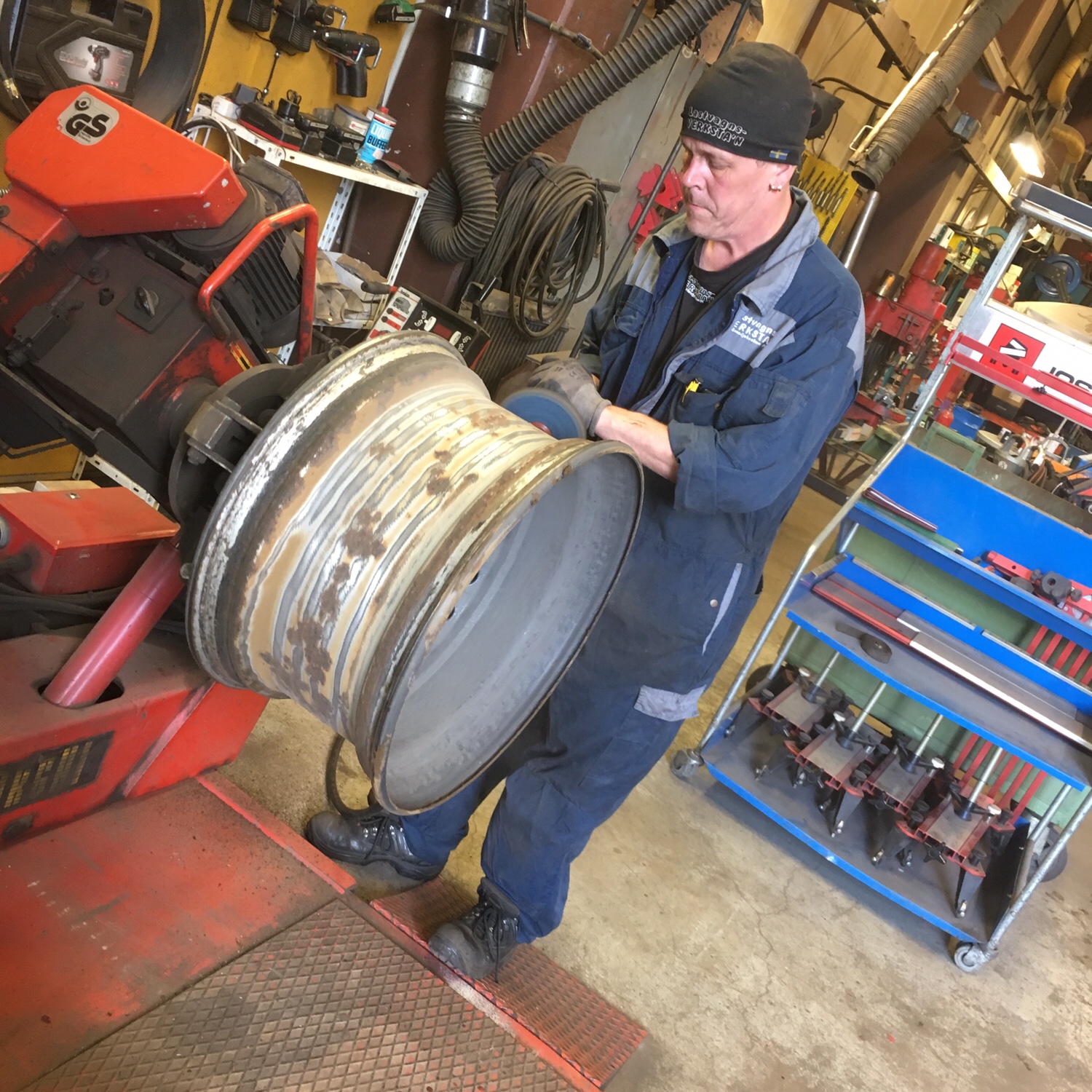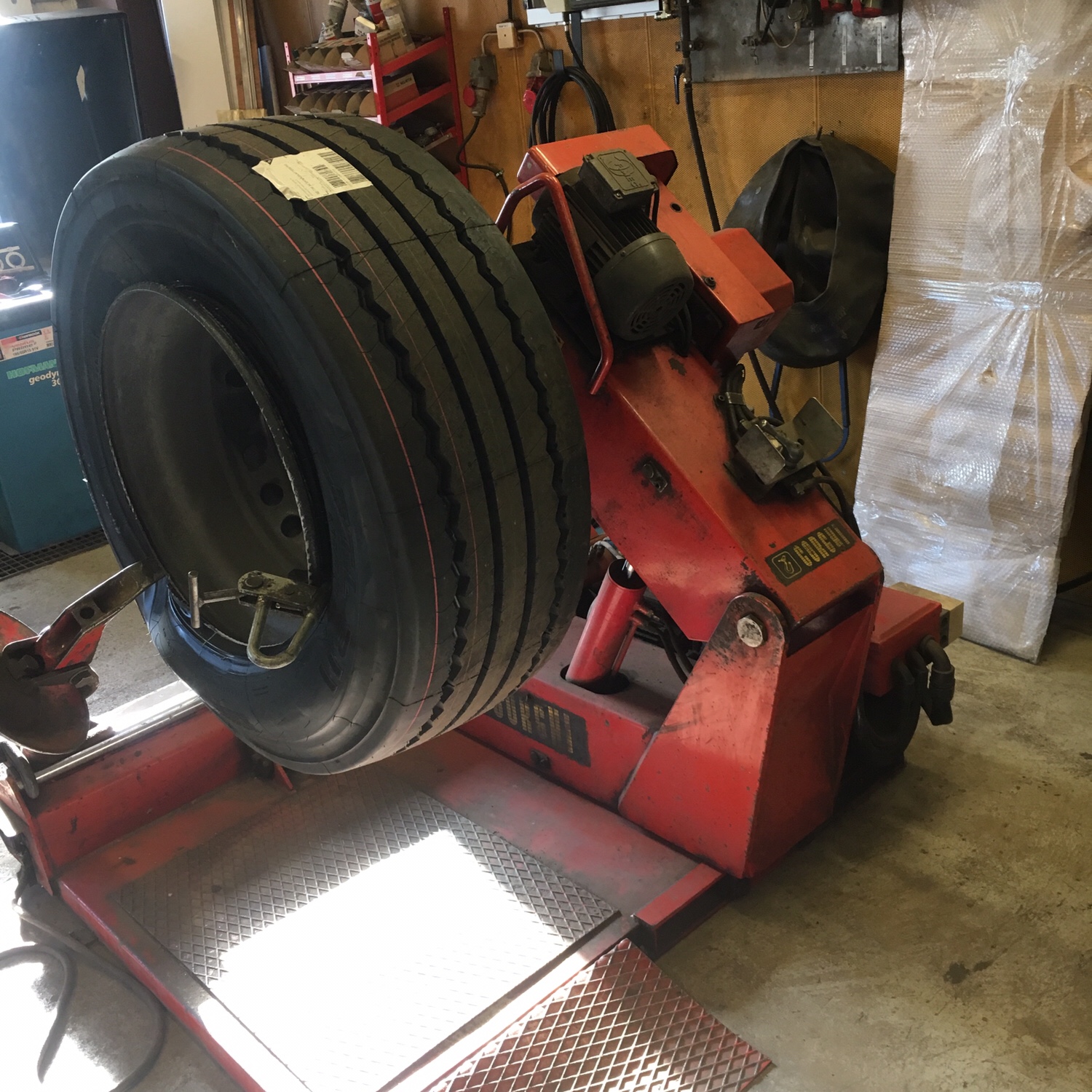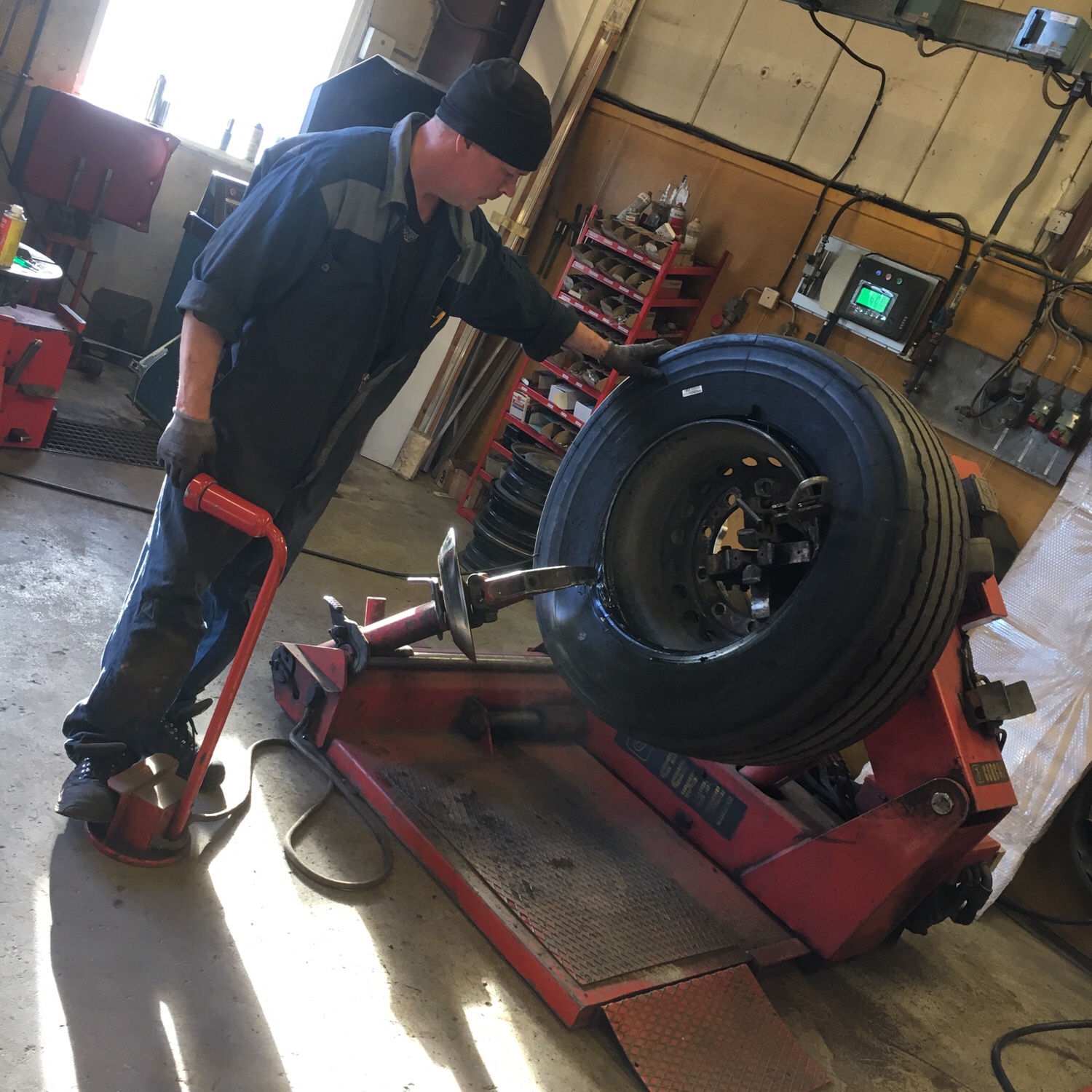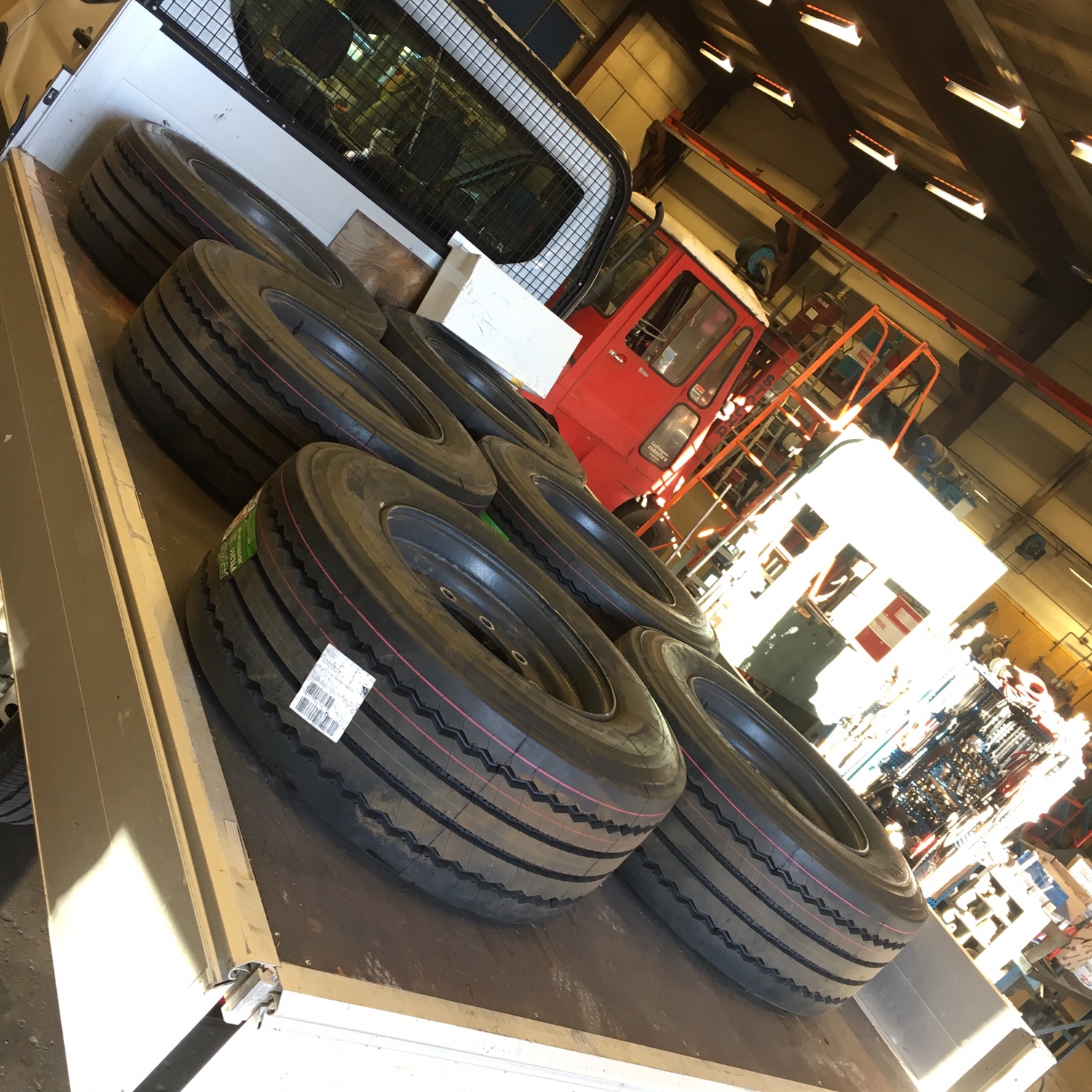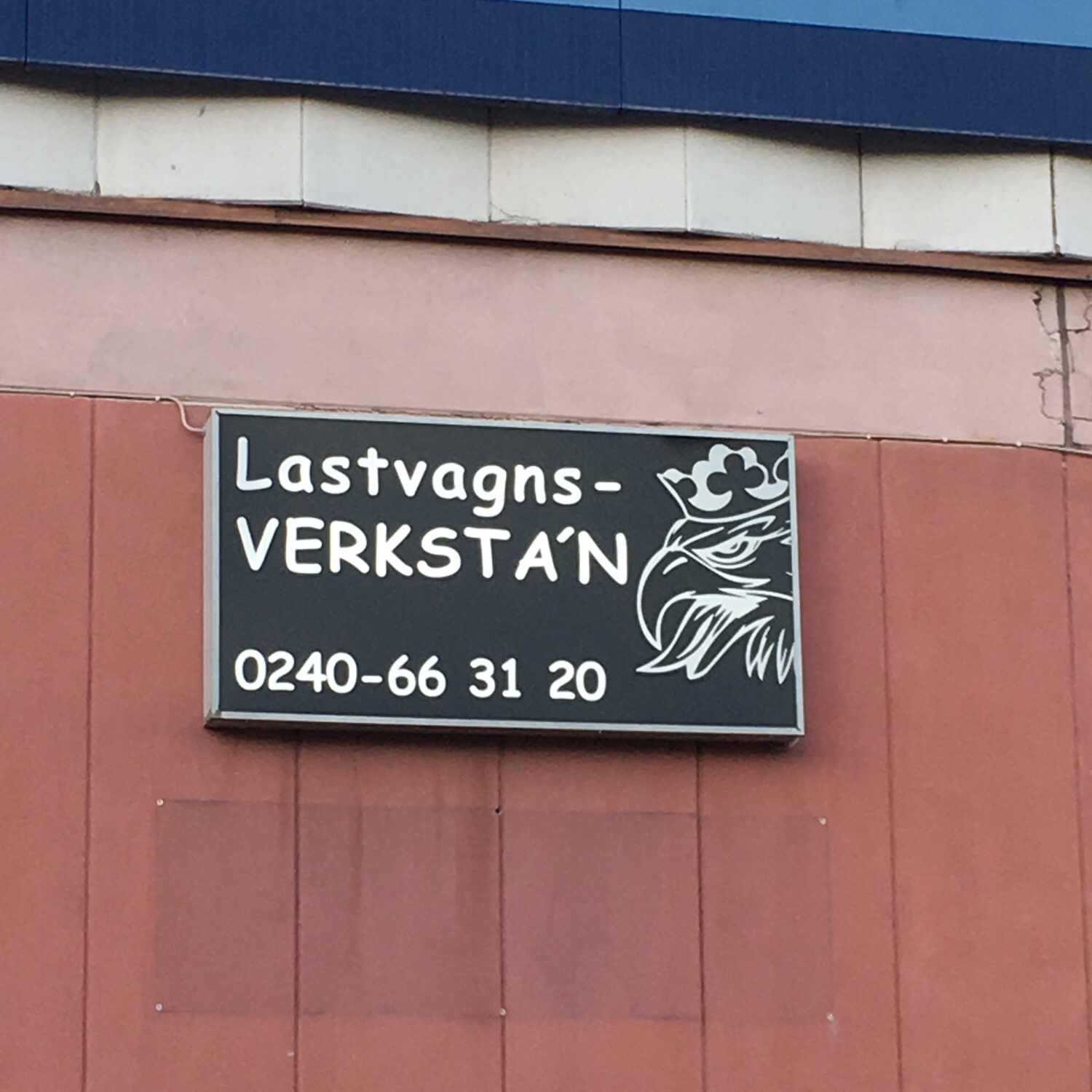 And a HUGE thanks to Jörgen Berg at Lastvagnsverkstan in Smedjebacken for giving me a super price on the tires and also helping me change them on a Friday evening! =)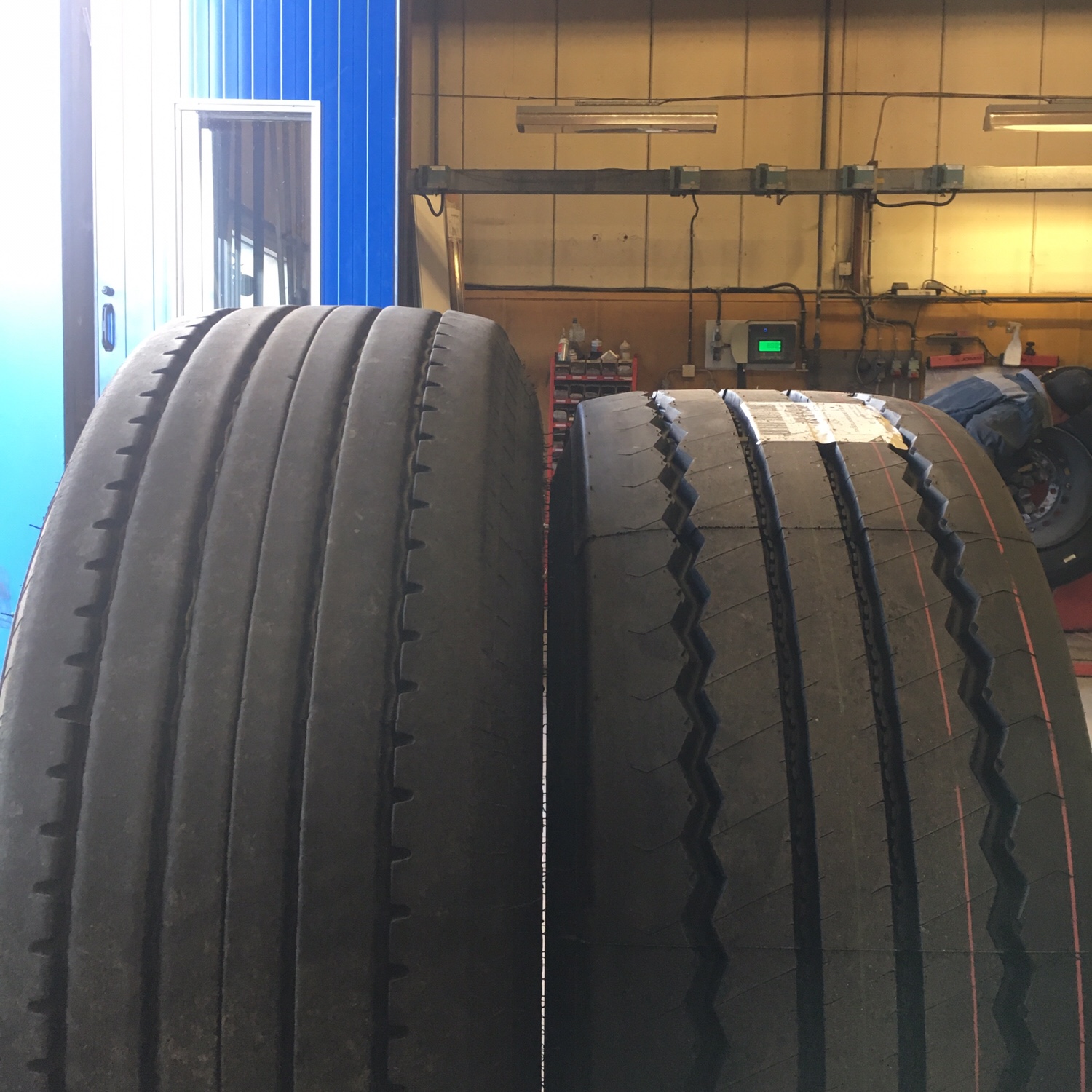 When changing tires I took the opportunity to take a lower profile to get the total trailer height down a little bit!..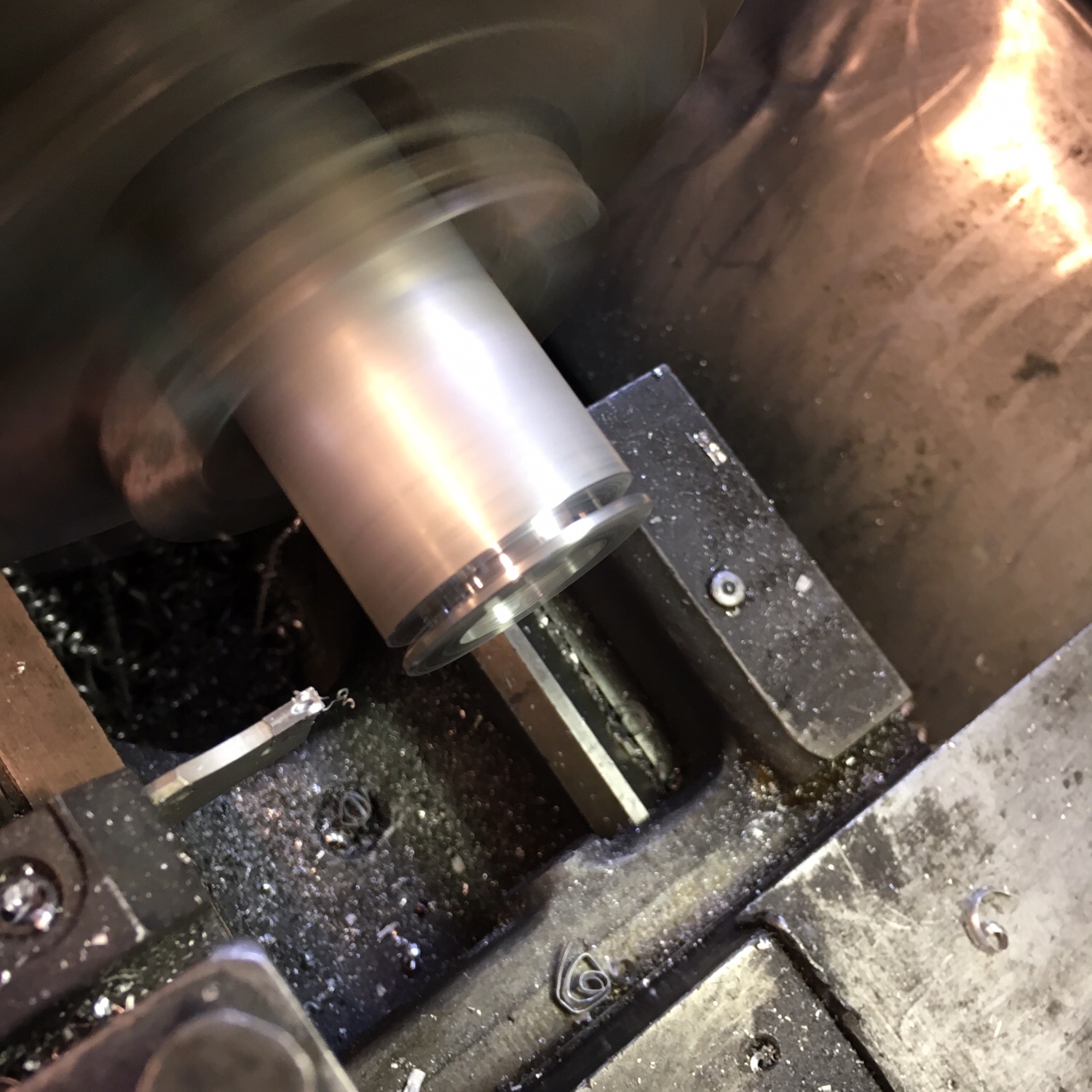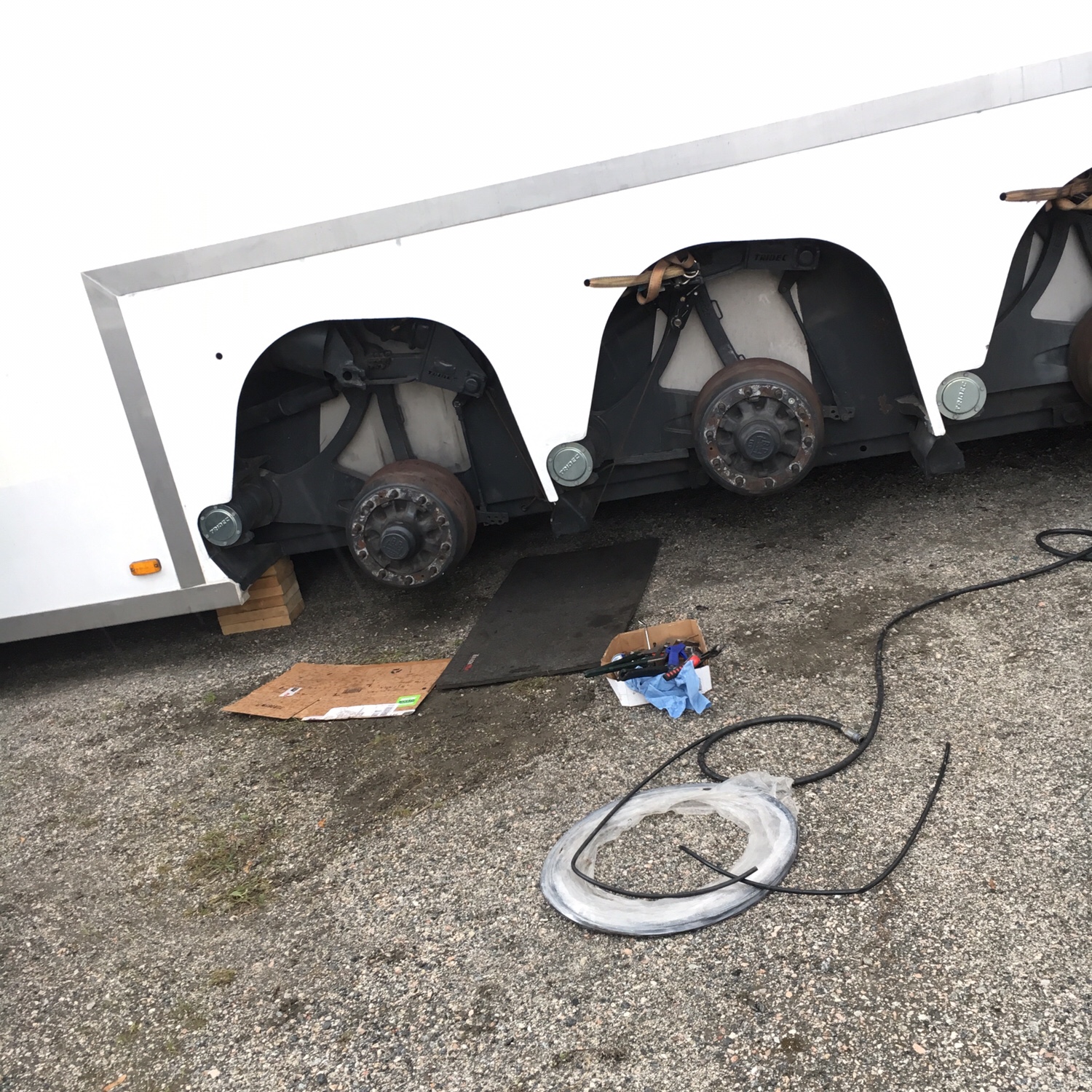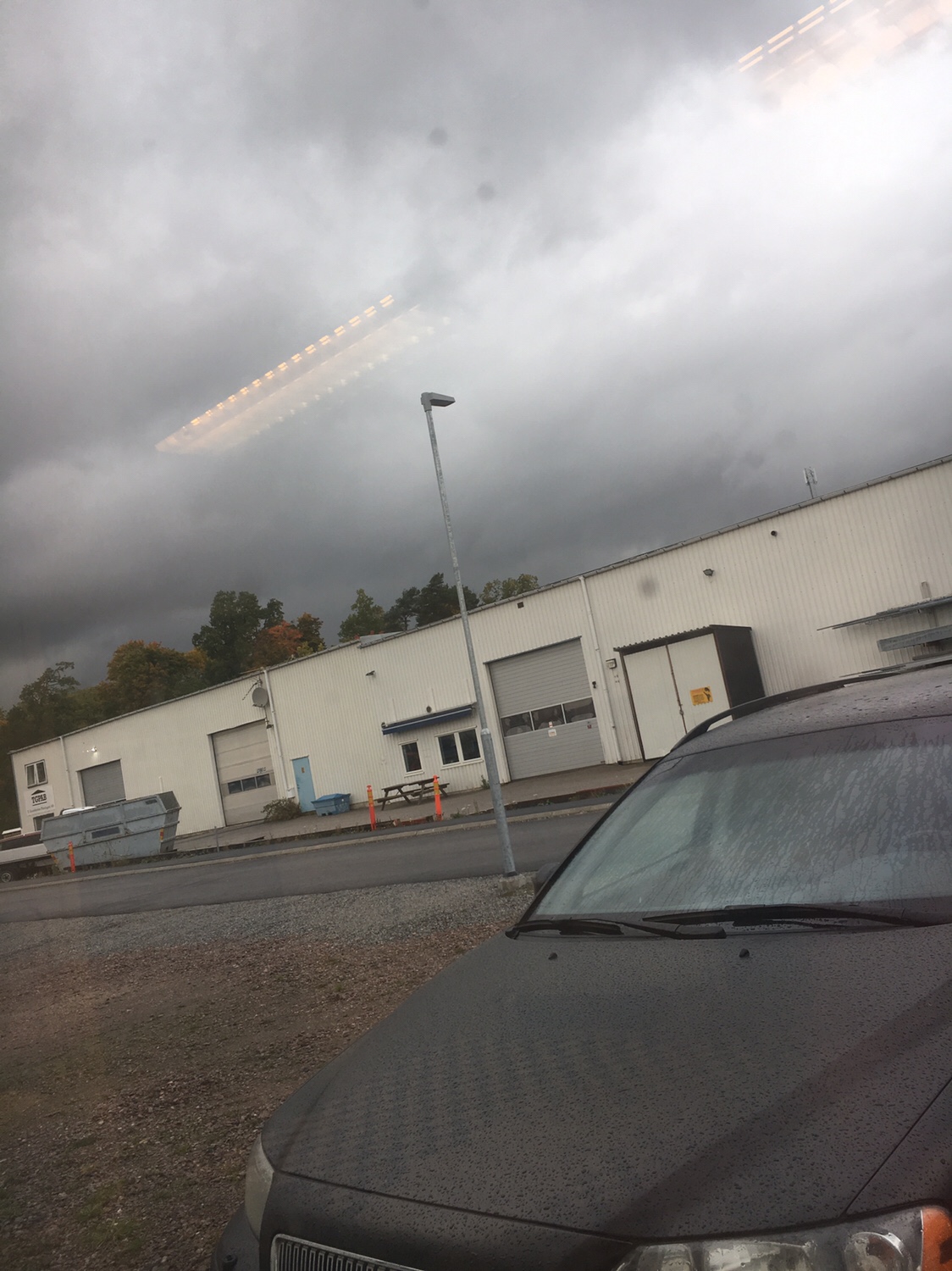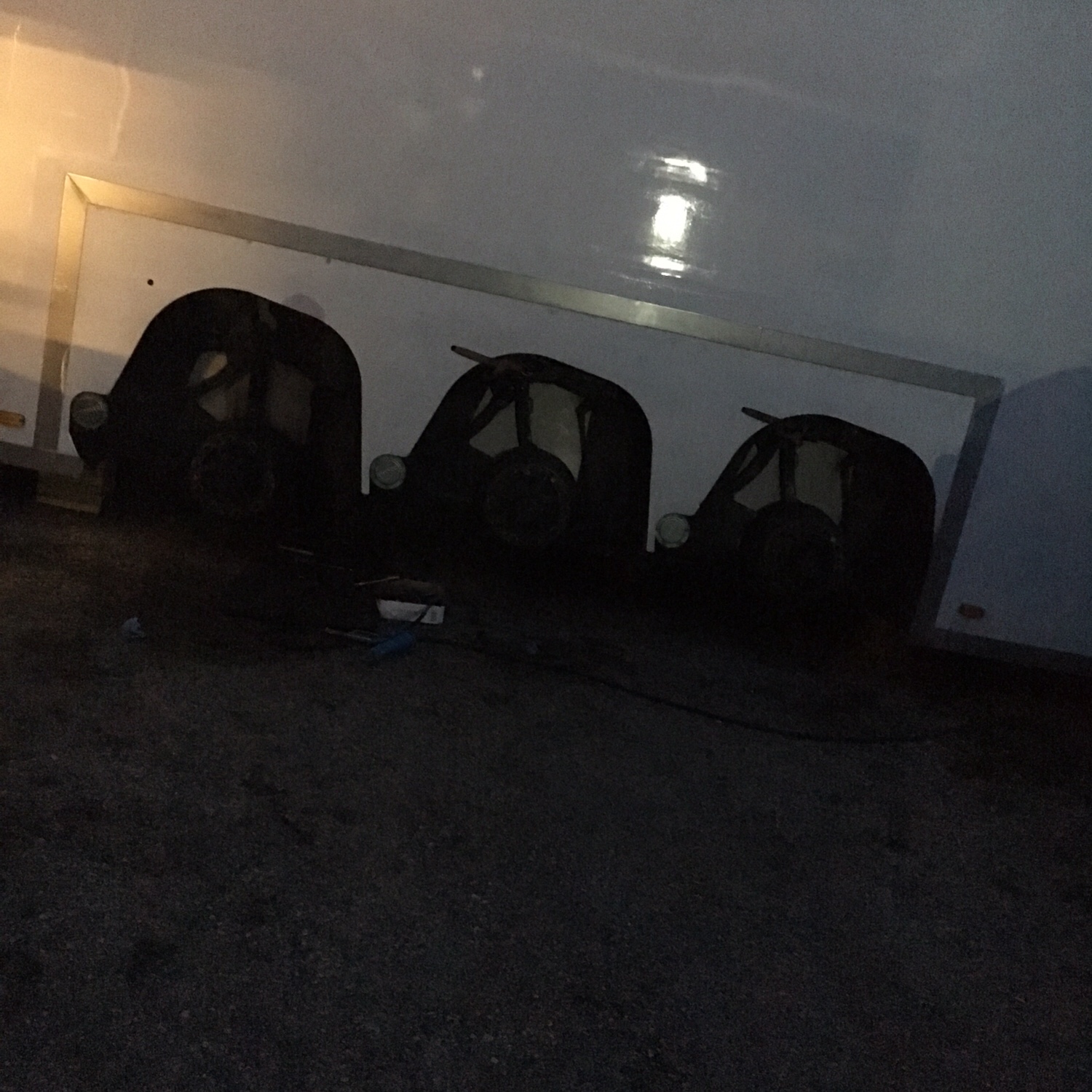 When I got back to the shop again I found some other problems with the brakes working outside the shop between the rain showers that I made some washers for to hopefully solve the problem with the snap rings not staying in the axle groove…. and then I also found a couple of bent brake hoses that I needed to change.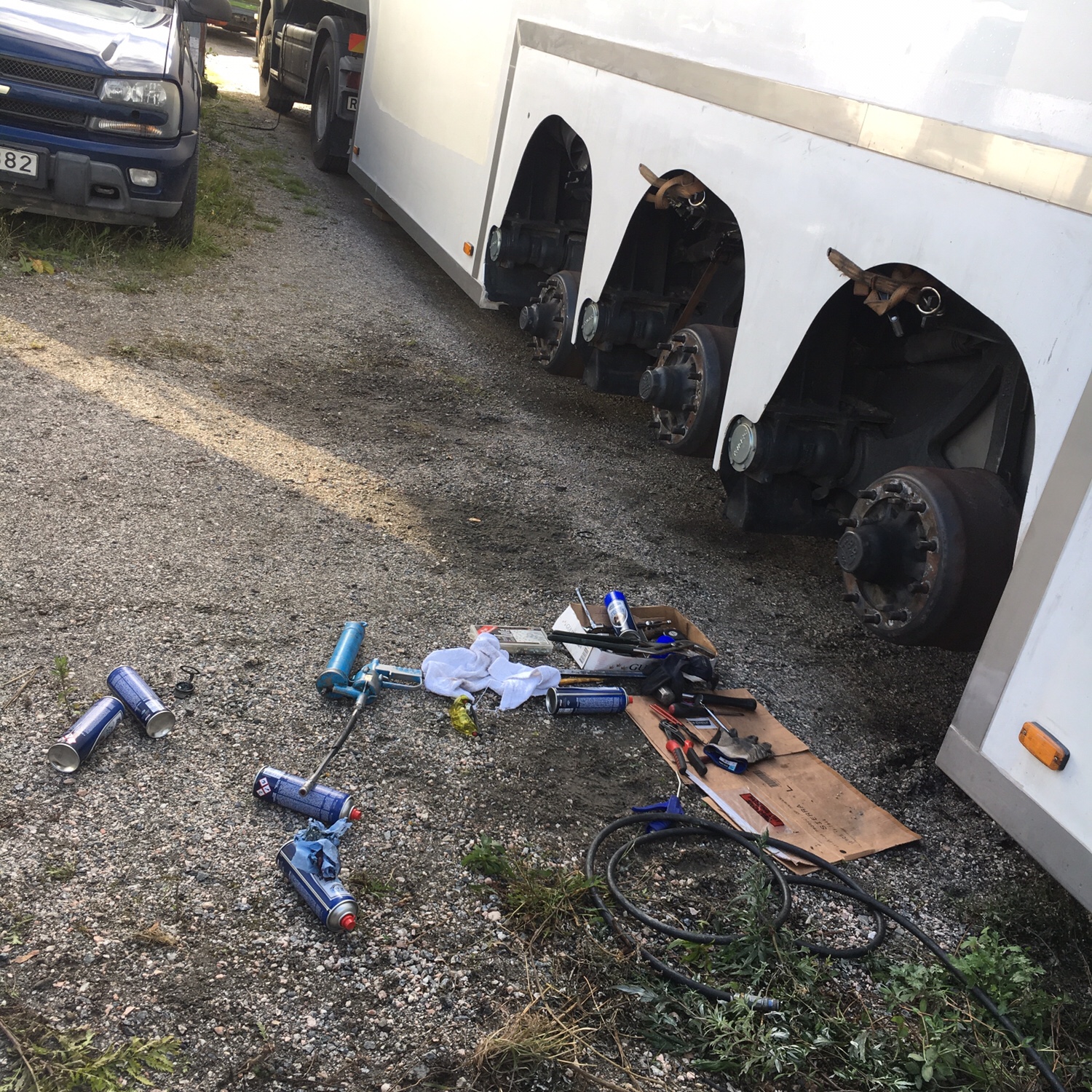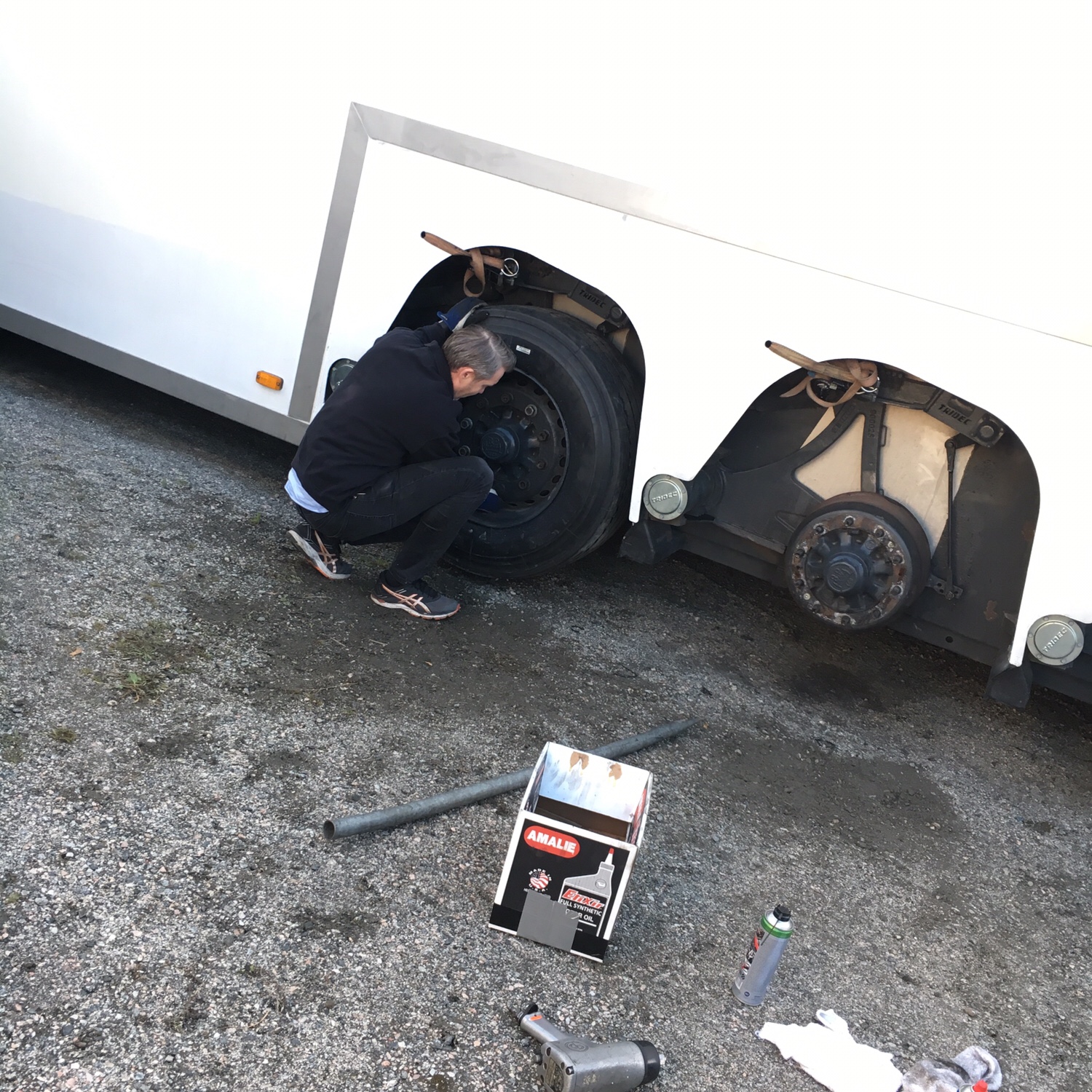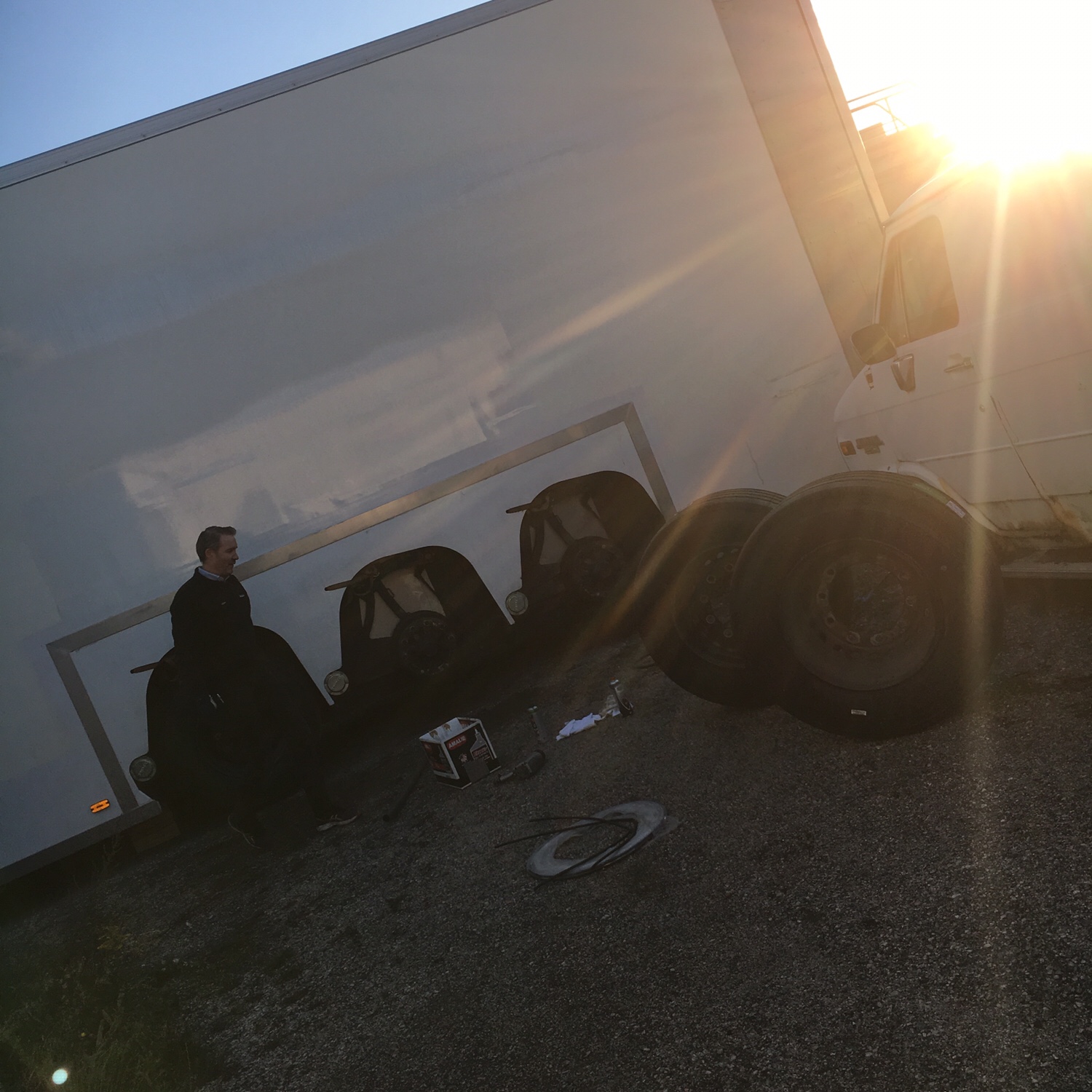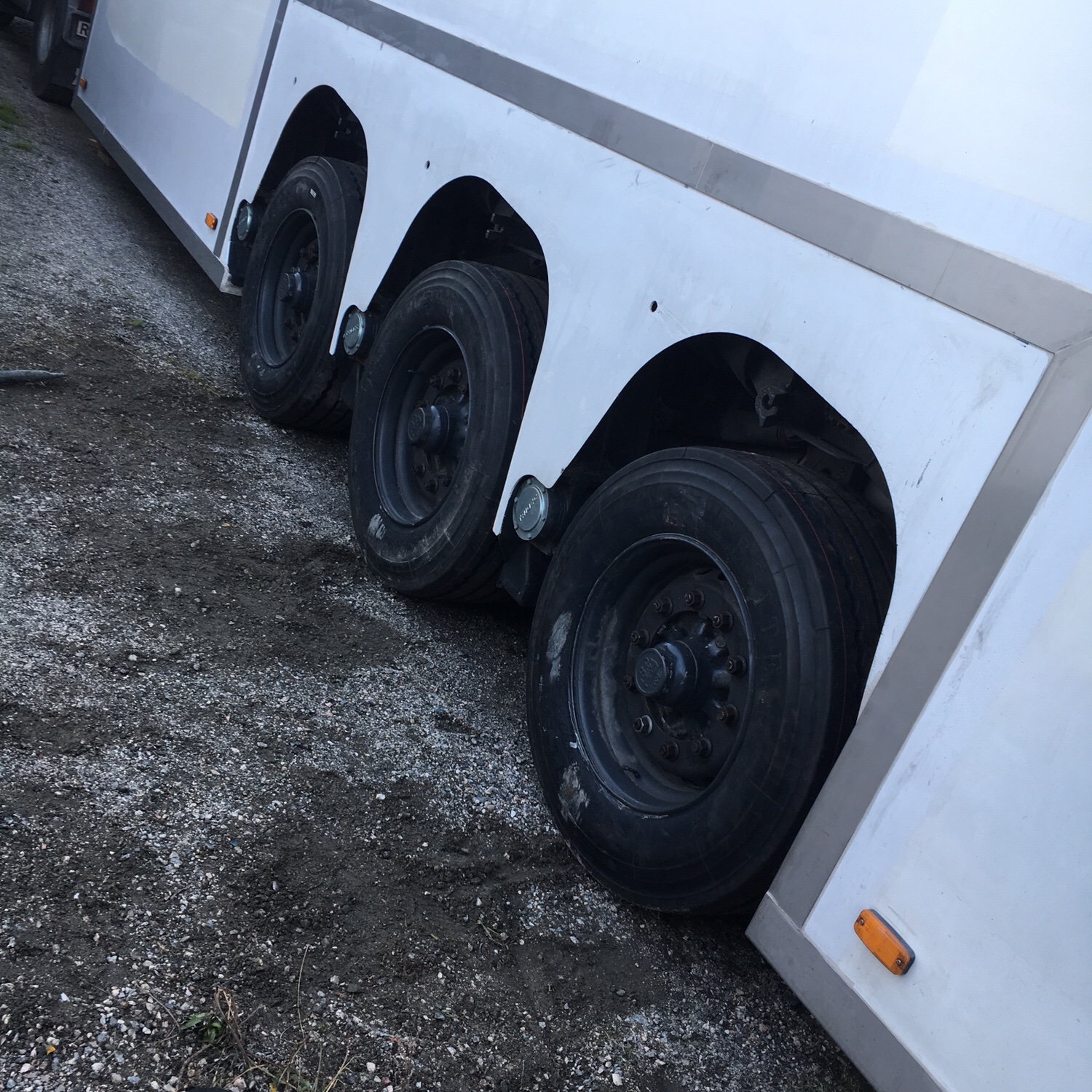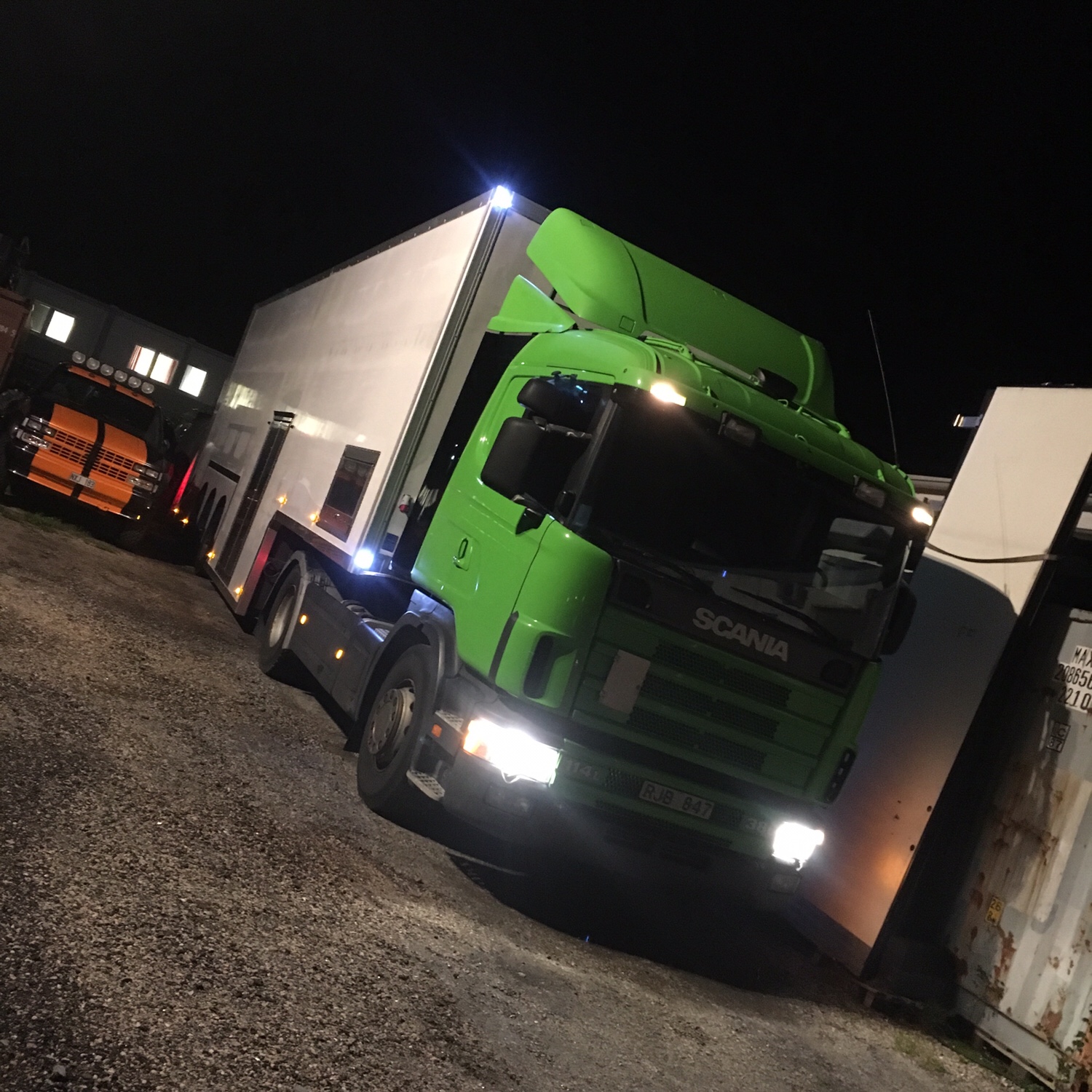 Then I found even more problems and spent the whole day yesterday outside in the cold weather in the rain and sun at the same time of course! 😉 adjusting the brakes and then finally late last night we got the new tires on the trailer and got it back on the ground and took it for a test drive, everything seems to work like it should right now and I hope it will continue like that now! 🙂