It wasn't water on the track when I blew the tires just before half track in Q1, I did pick up the track surface and took it with me… That of course caused me to loose the traction…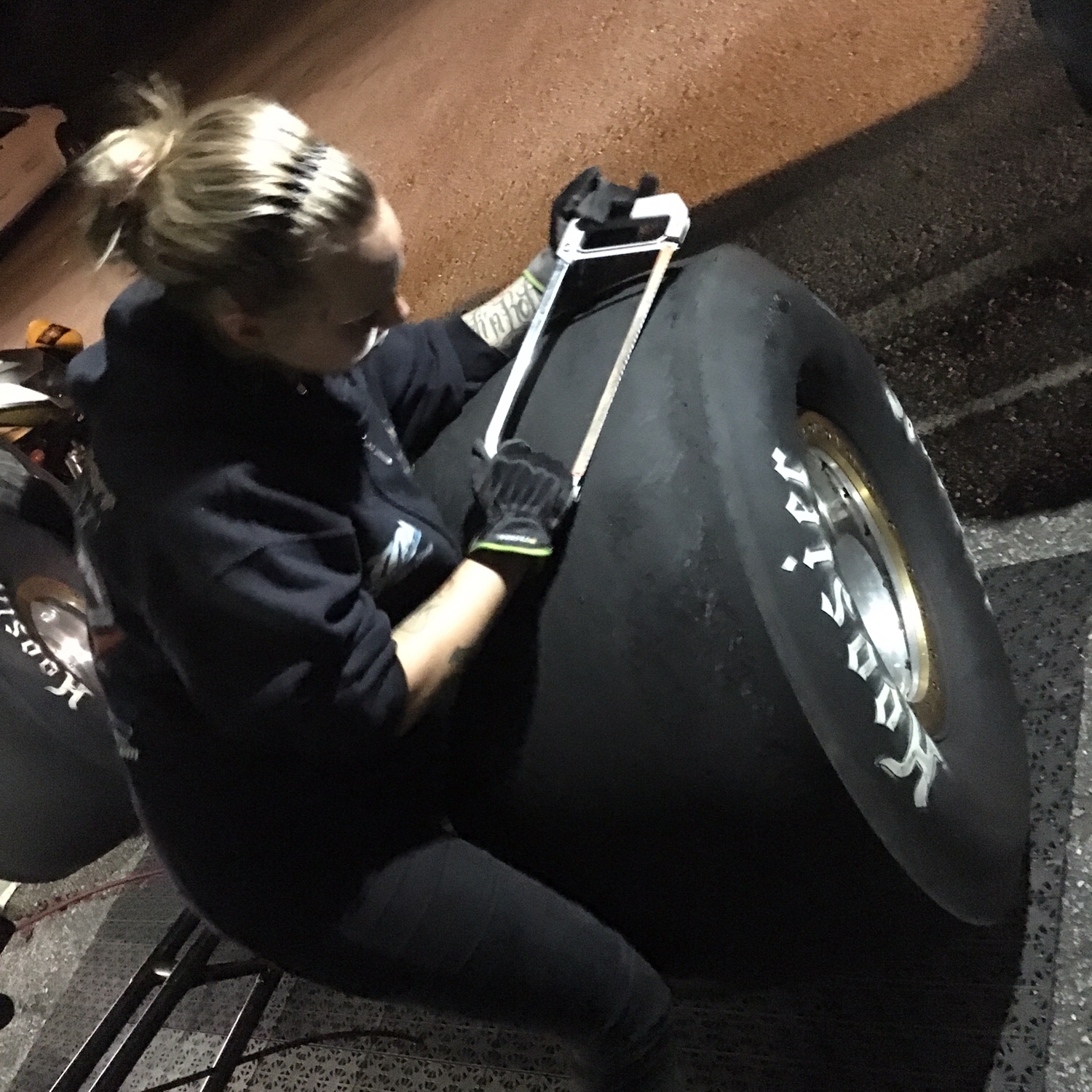 Sofi is trying to clean or cut away the rubber from the track surface that got attached to our slicks….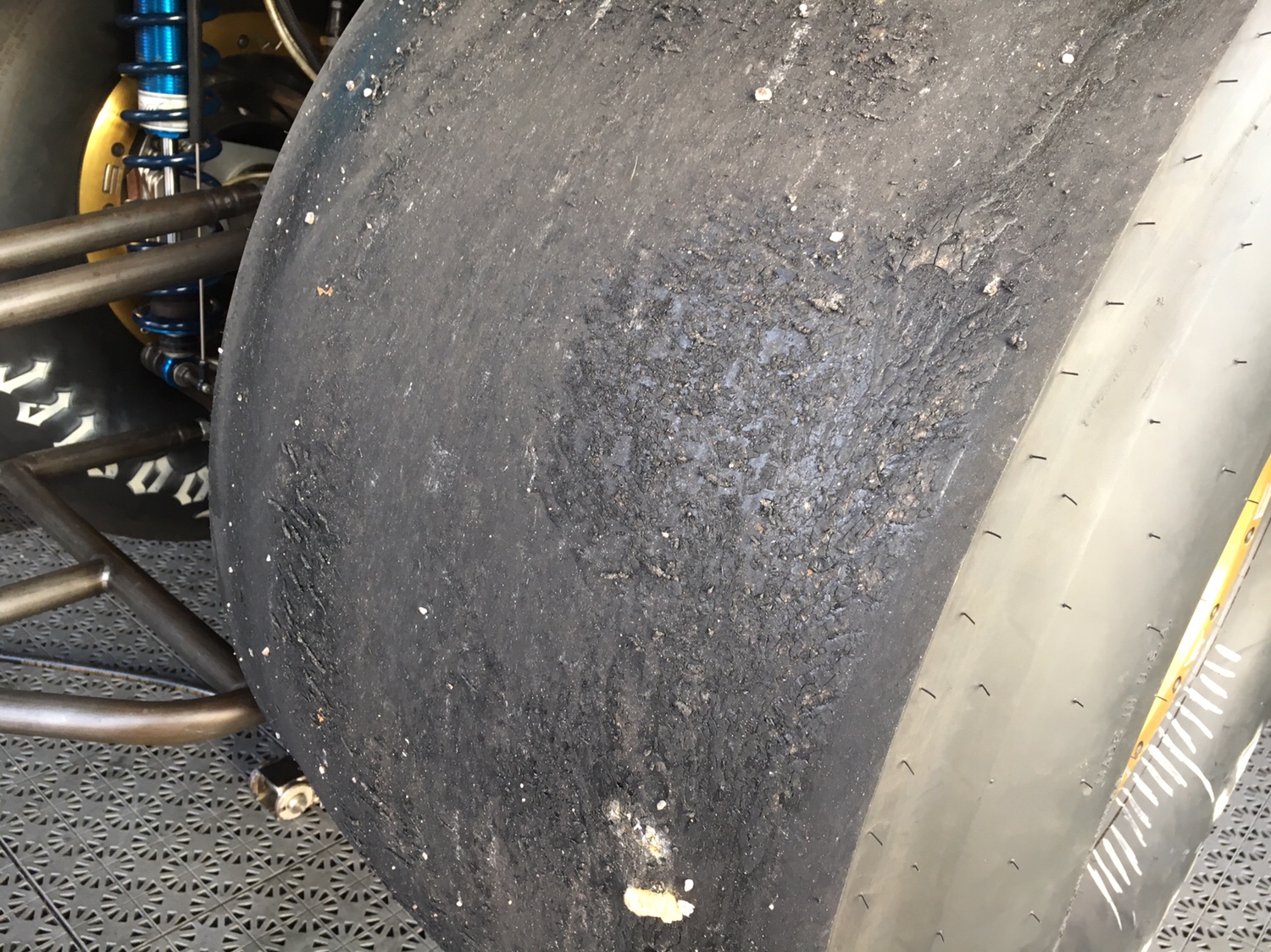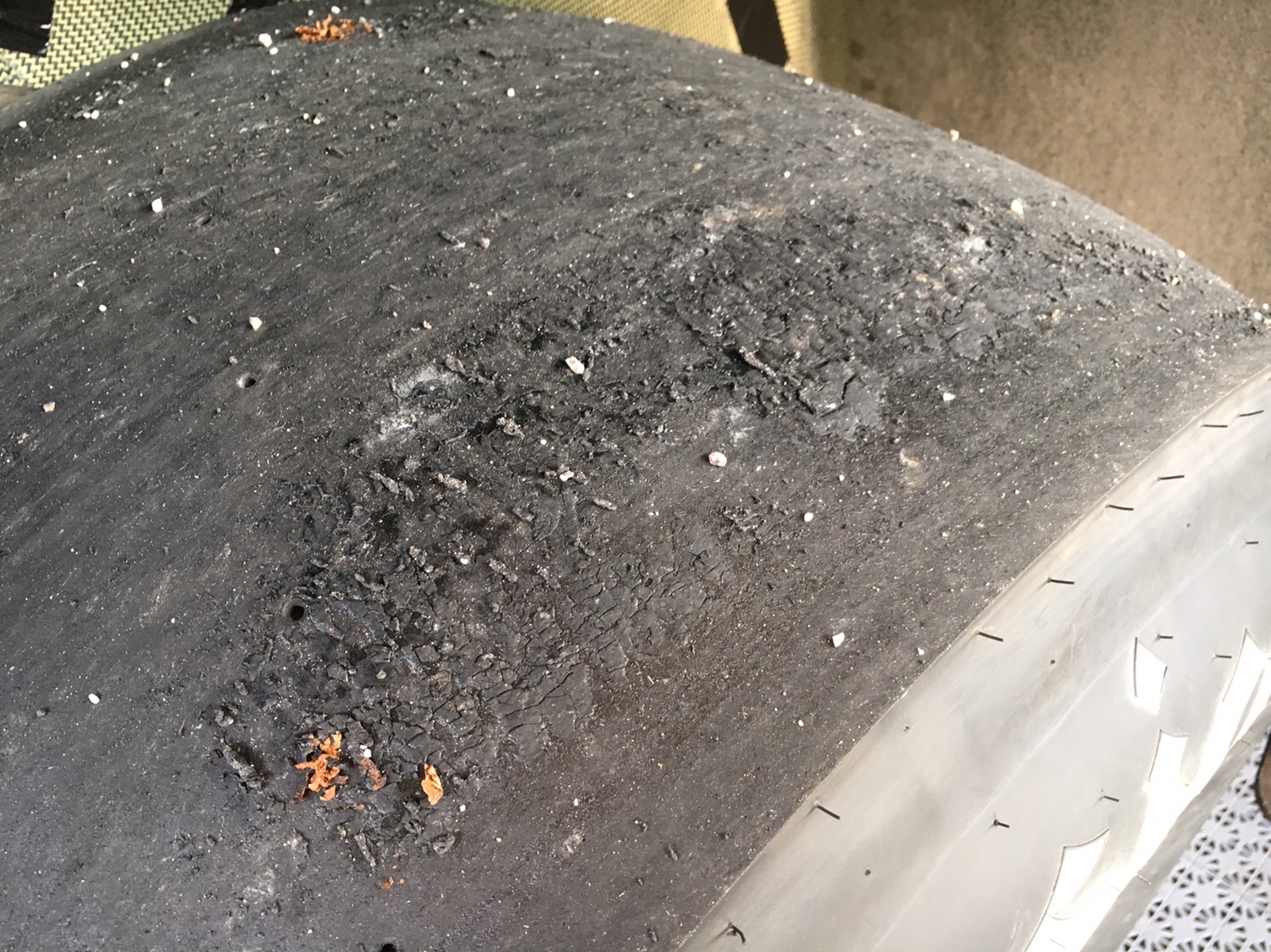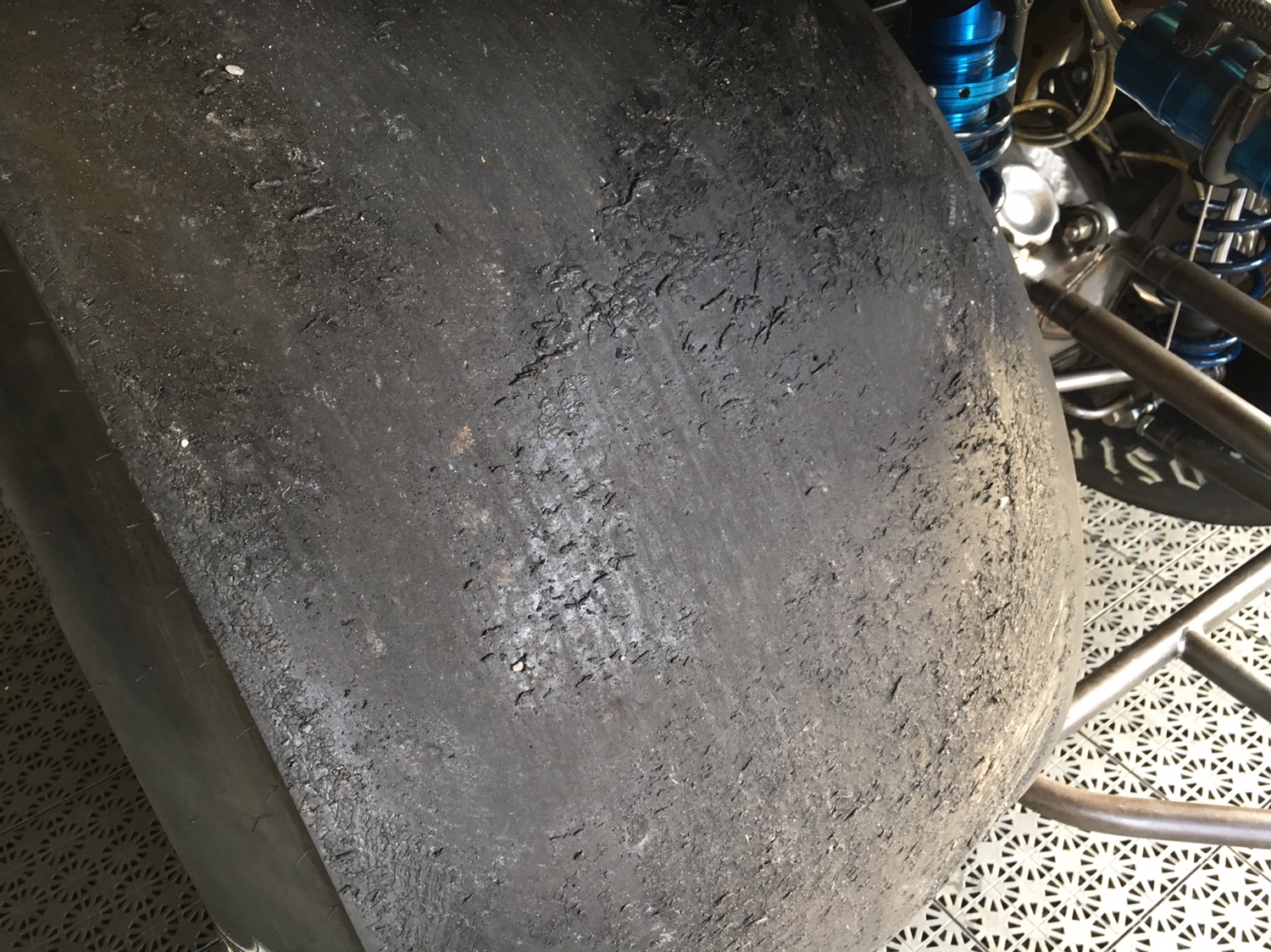 Not good, not good at all!… it's like someone glued pieces of tires on our slicks…. At least I got a set I can borrow if we can't get it away….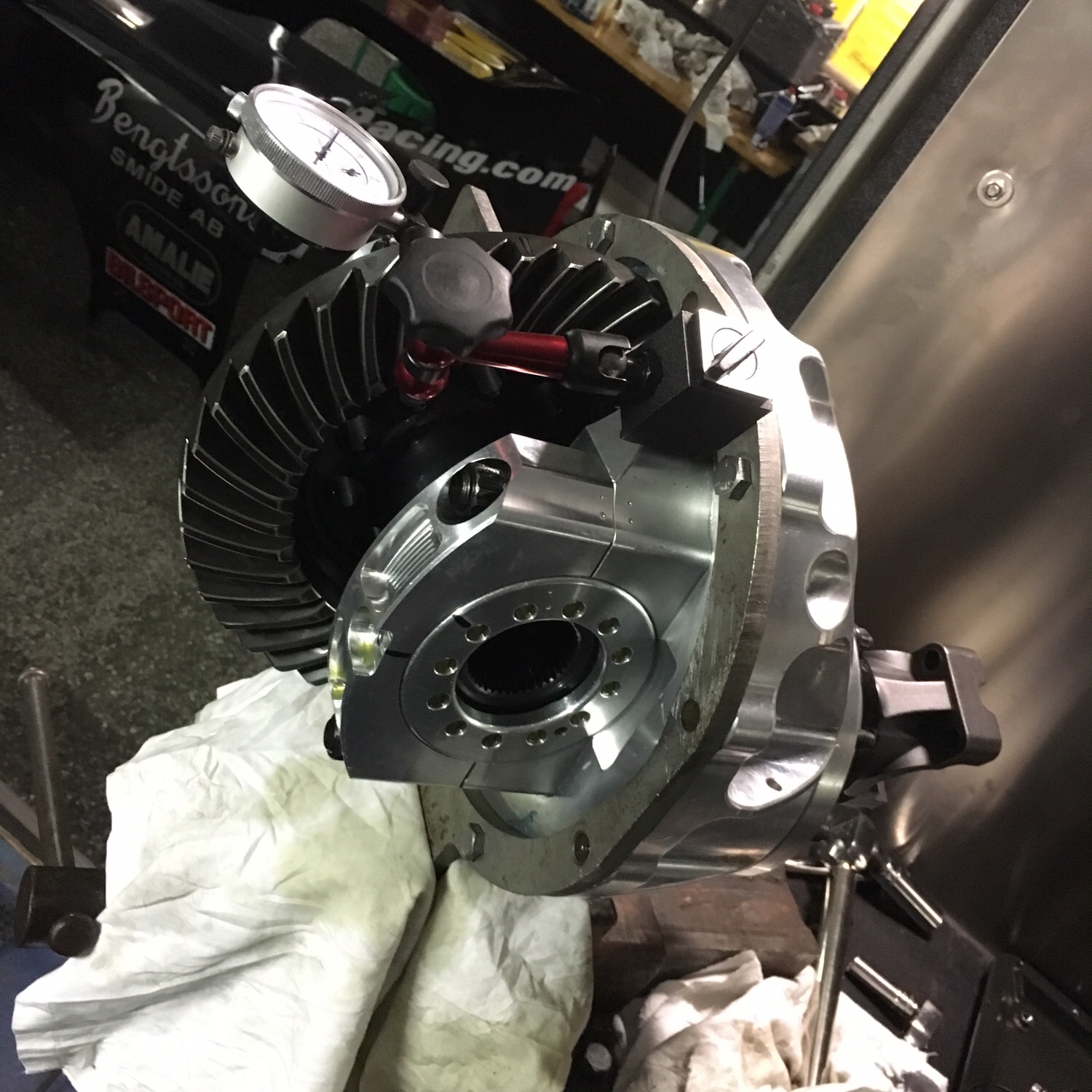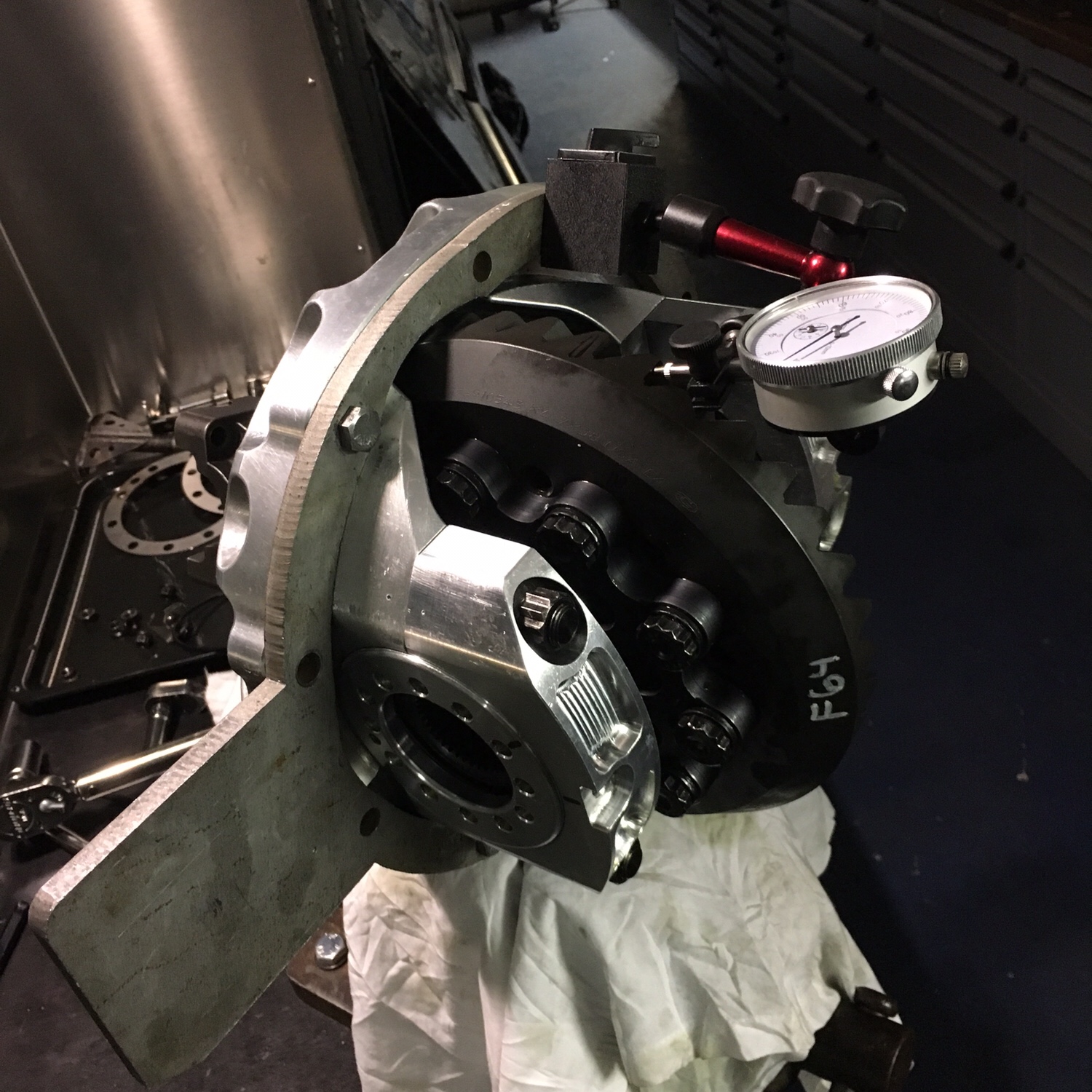 Dad is working on our third member… trying to get this s….y bad quality piece of s..t ring and pinion to maybe survive the weekend in our car… Guess I just can say good bye to another $1000.