A little bit stressful before the first pass today and we tried to take everything slowly because we are a little short on people and we are trying to work it out and get into our routines like it is with the team we are today and will be in the future!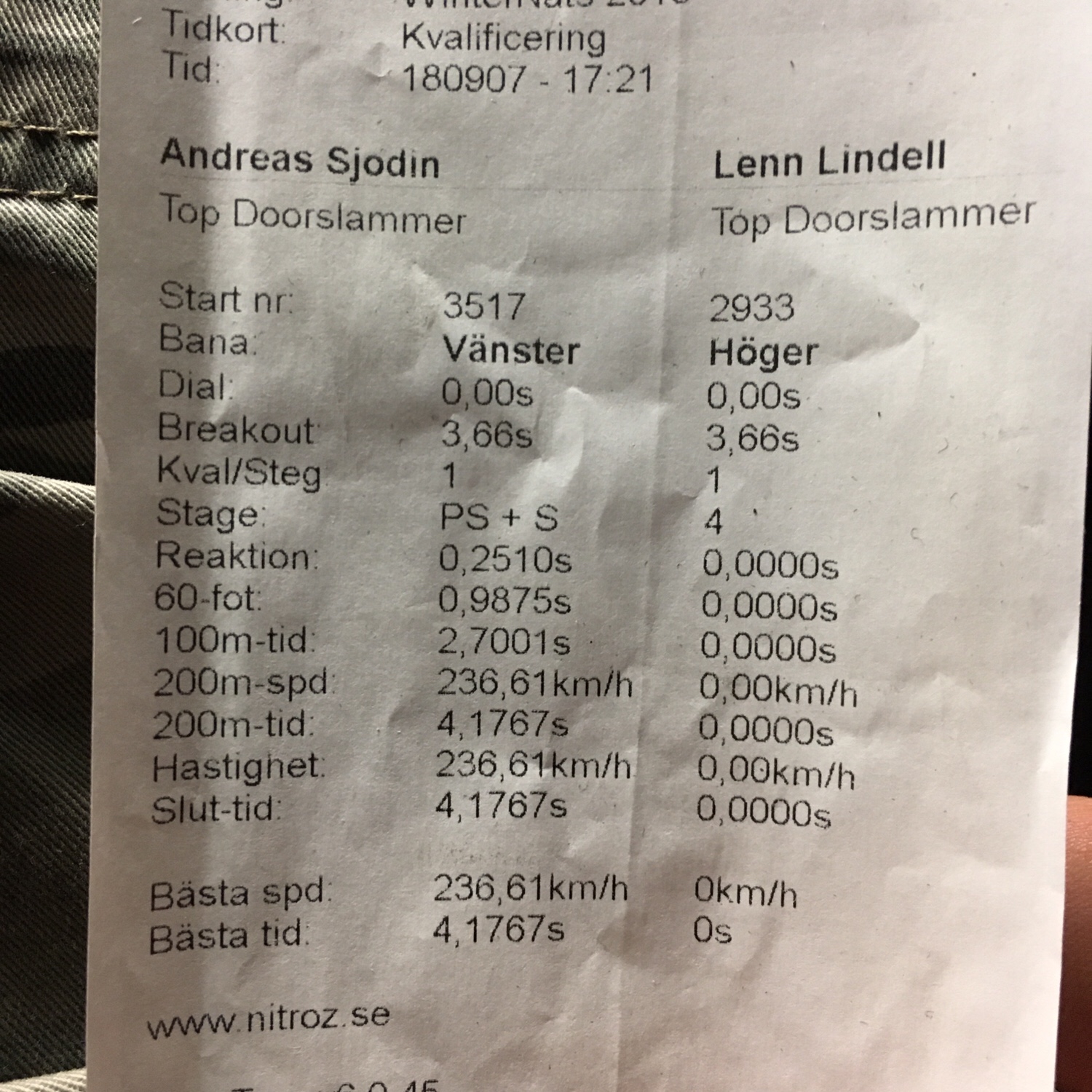 It started of course to drizzle after the first car made the burn out so the crew shut him off…
My A to B tune worked just like I wanted but all suddenly I spun the tires just before half track and was aiming for the center line and the timing blocks, dad said he could read Swecomposite from the starting line… 😉 First thing I was thinking was water on the track…! I guess I was right because they went out with the tractor and cleaned something after me in my lane, and what ever they cleaned up wasn't from my car because it's still in one piece…. =D
I did look for a safe low 4.00… and a 0.98 60ft is a good start to get there…
Now some service of the car and change ring and pinion in the third member, we tried to save the brand new ring and pinion that we did put in to Mantorp that started to make noise… (I thought it looked goofy when we put it in and asked the manufacturer about it and of course they said "it looks good"… boring way to spend $1000…) Really sad that no one are able to make a gear set that will last more than one event…
With this said it means that we will miss Q2 today and be ready for Q3 tomorrow instead!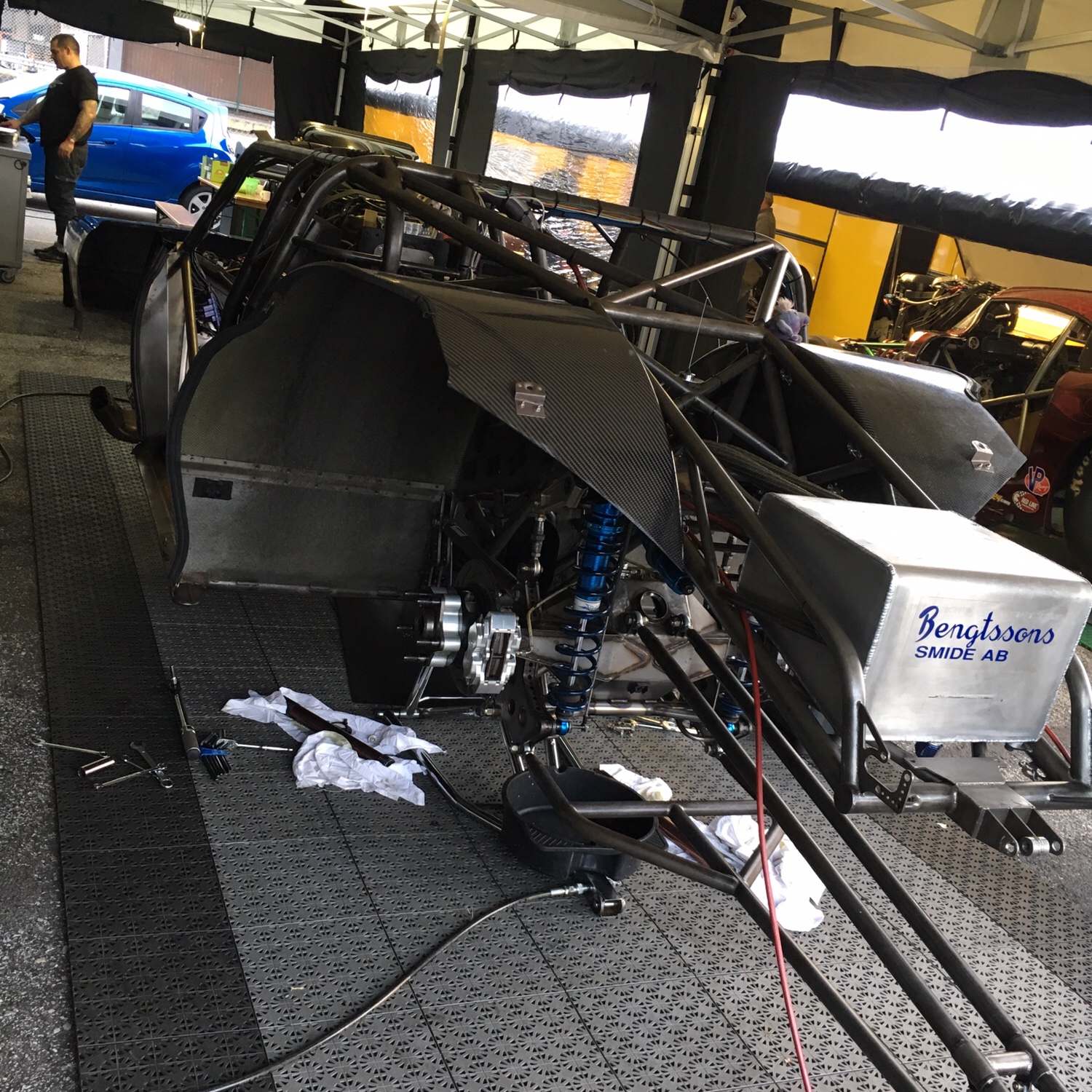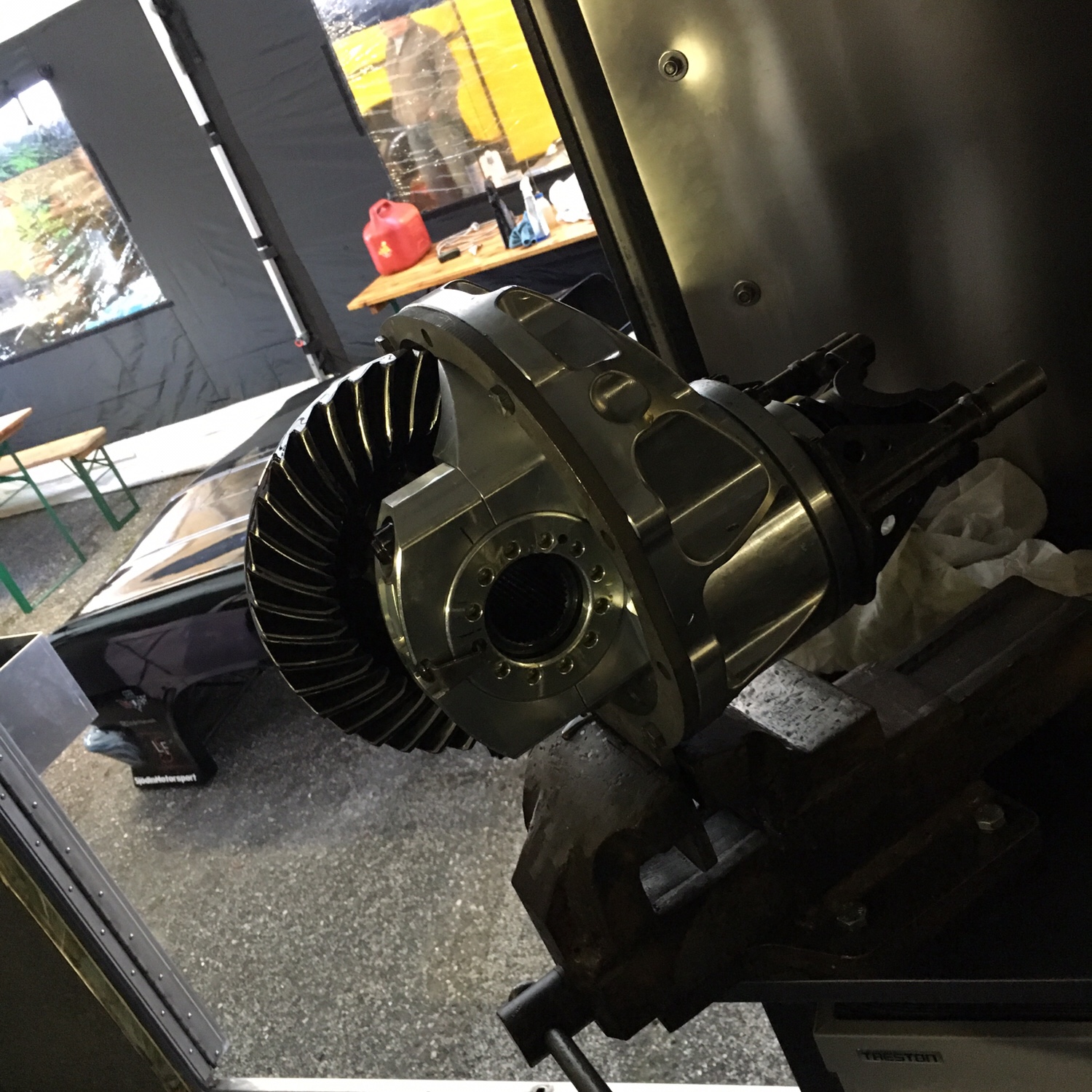 Oh happy day! 😉 We did just put it in… 🙂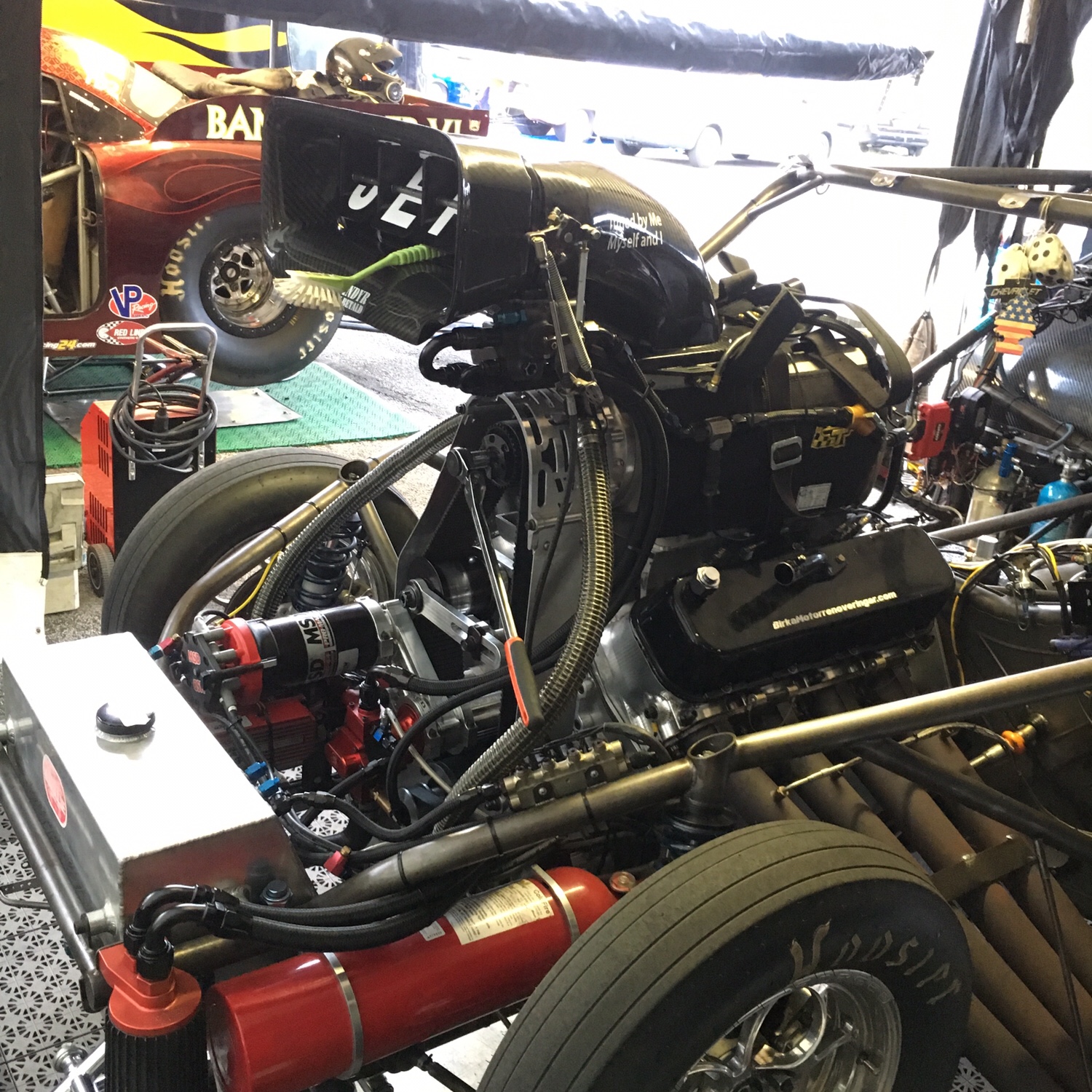 This one is still happy at least! 🙂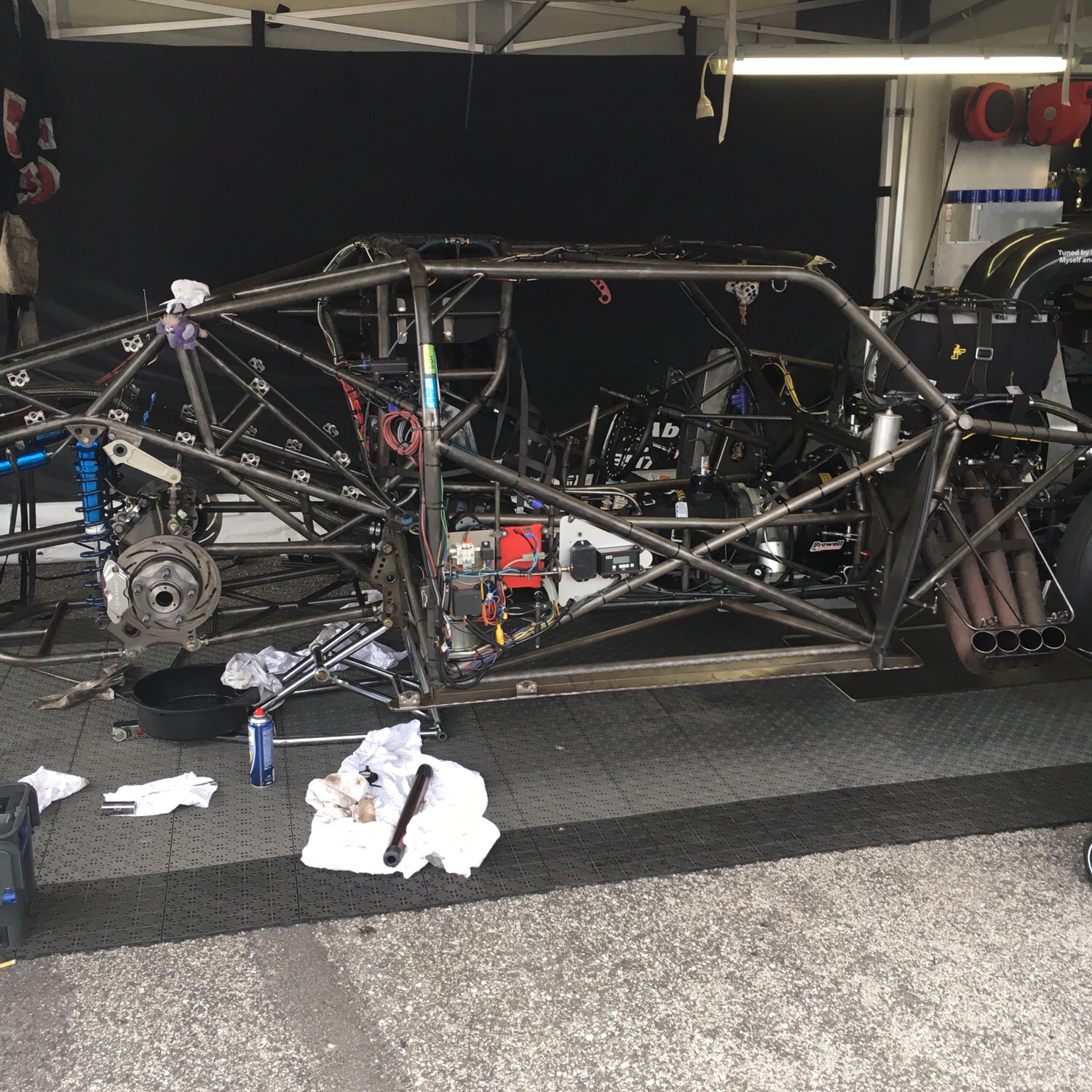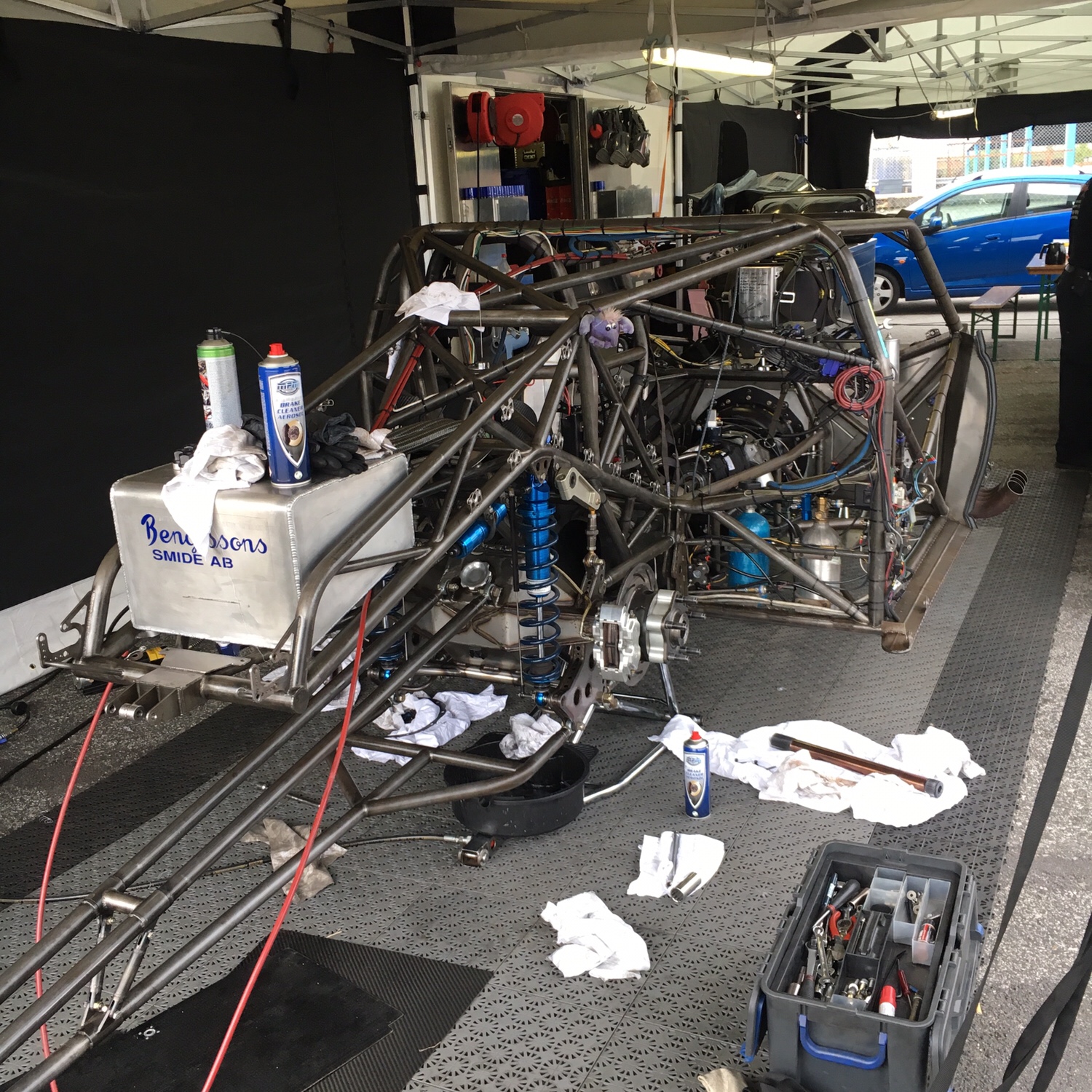 From earlier today, when we did put the third member in… 😉