The first outing for Sjödin Motorsport / ÅBM Racing at Mantorp Park and Mantorp Drag Revival 2018 was a blast!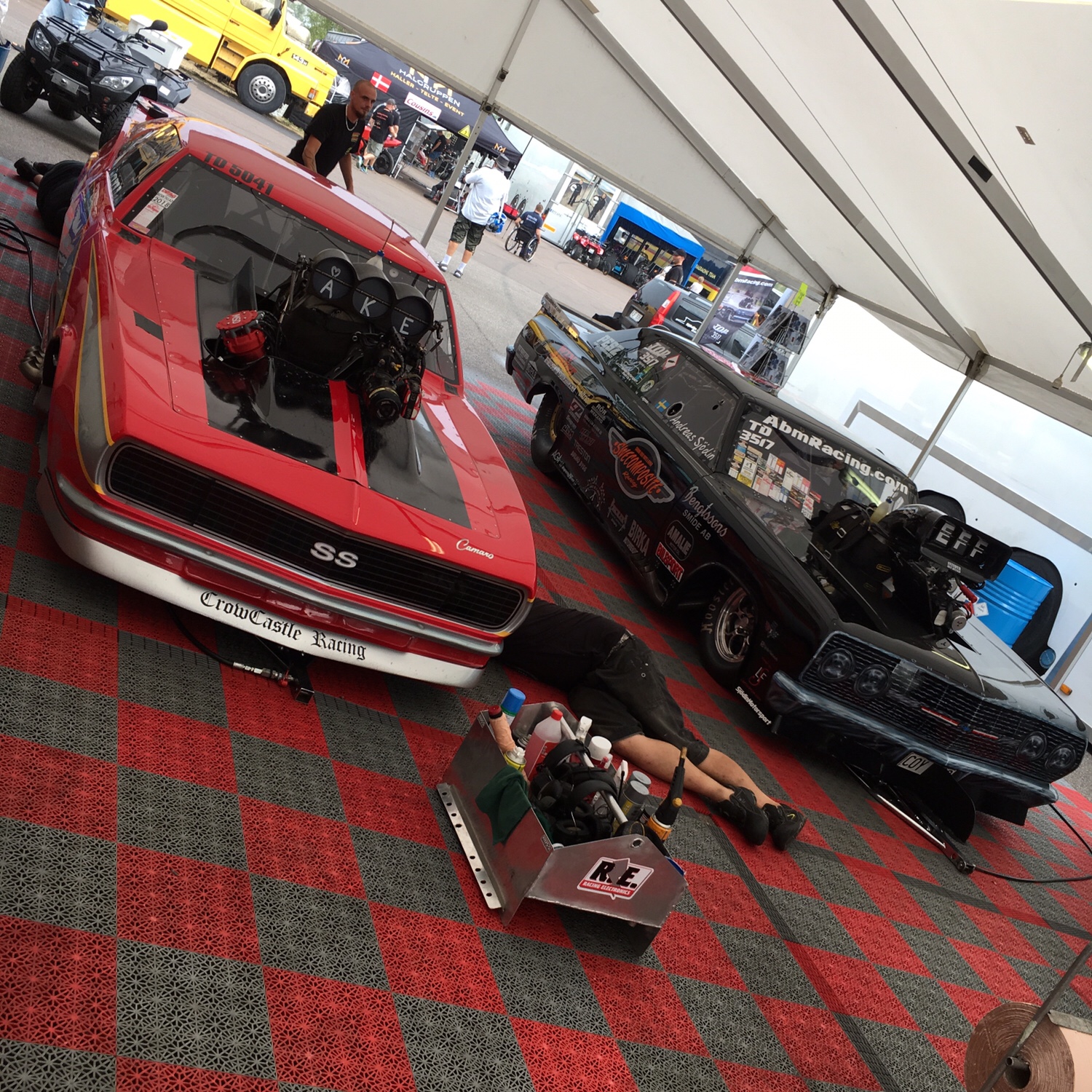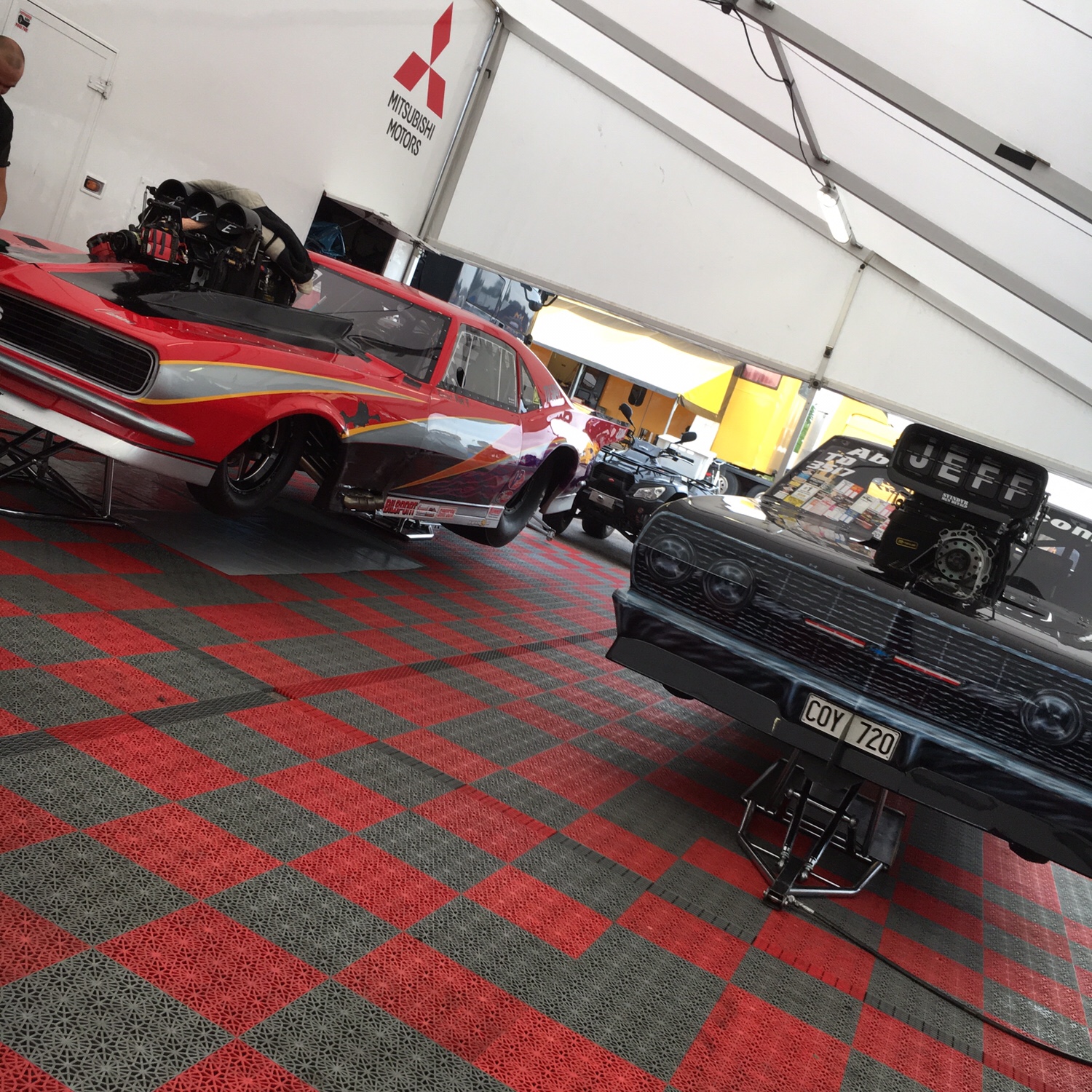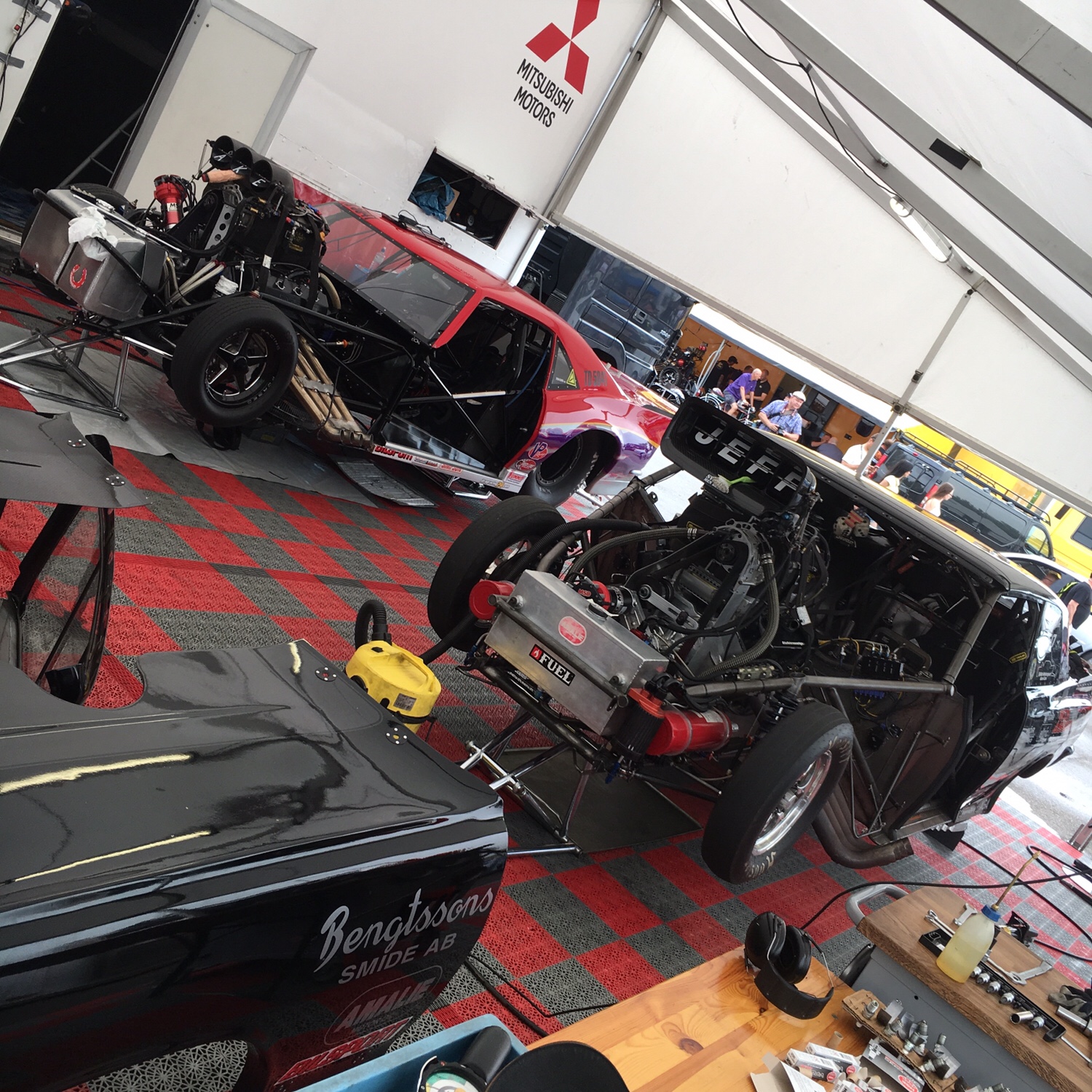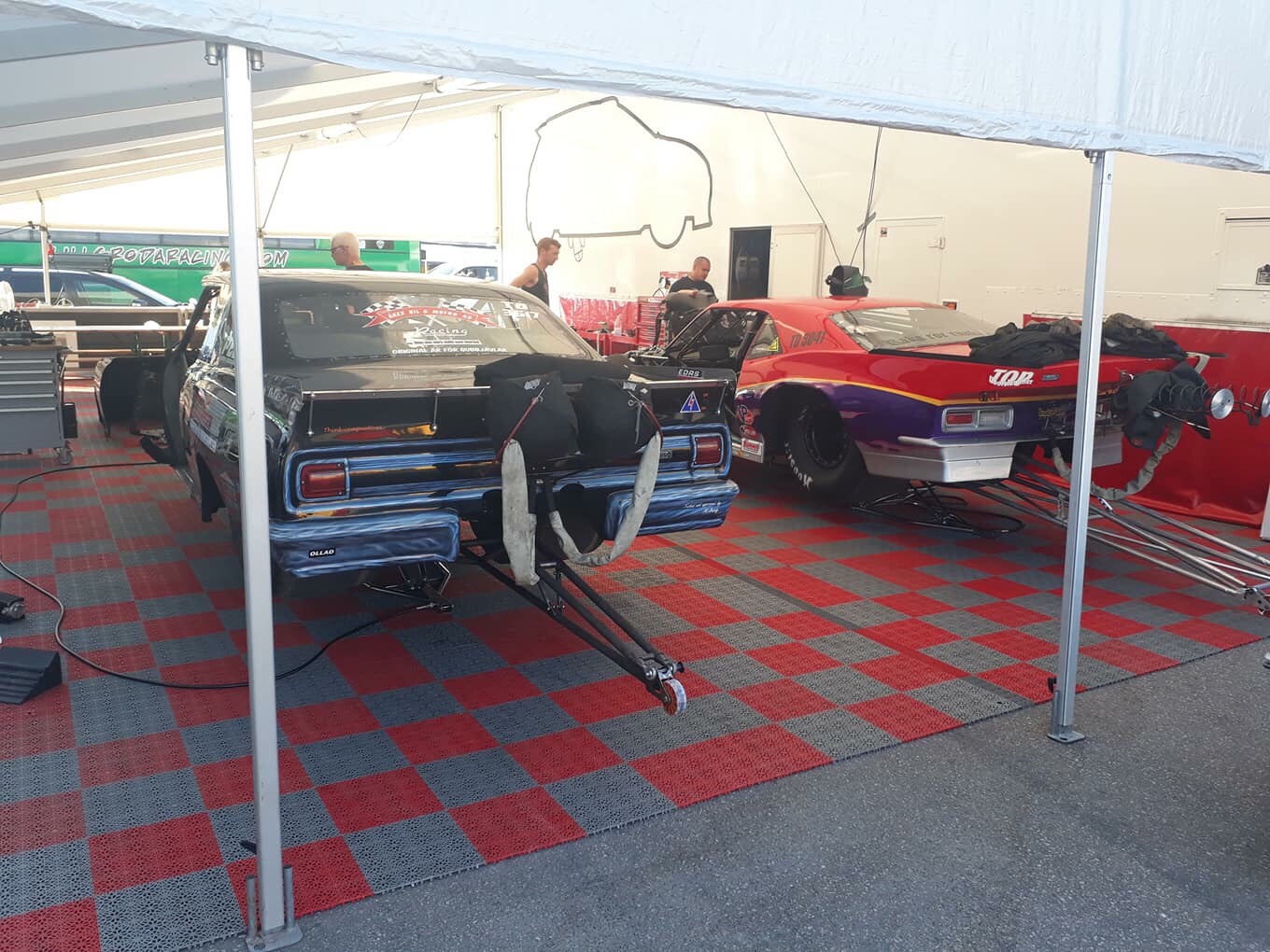 I actually think this is one of the best outings we ever made this far when it comes to my own racing circus, and the reason to it is the great people around that just made it super fun! =D The whole Crowcastle Racing team that we shared pit with, Tony, Krille, Cissi, Björn and Isak! Friends like Christer, Fredrik and Marcus that joined us this weekend just for fun but in the end helped out a lot! We were just a big group of people playing the same game all the weekend! 🙂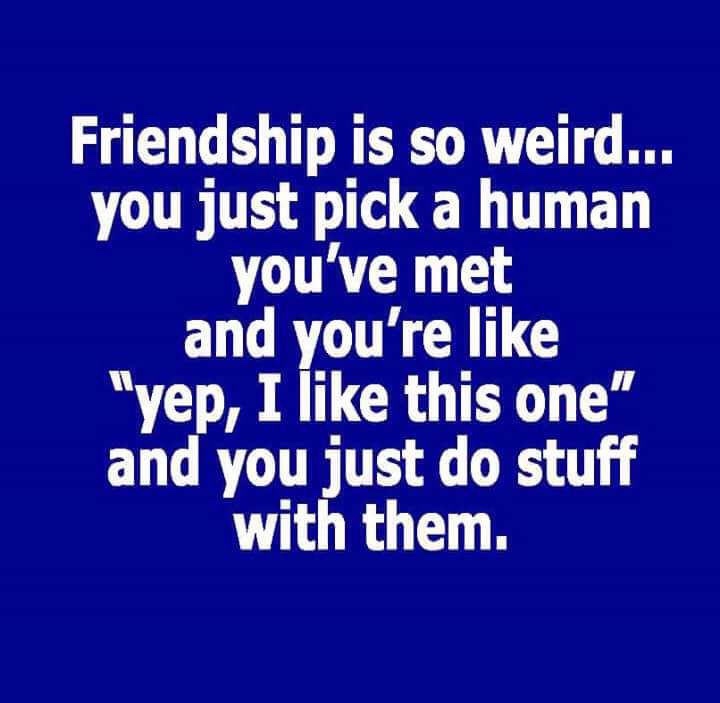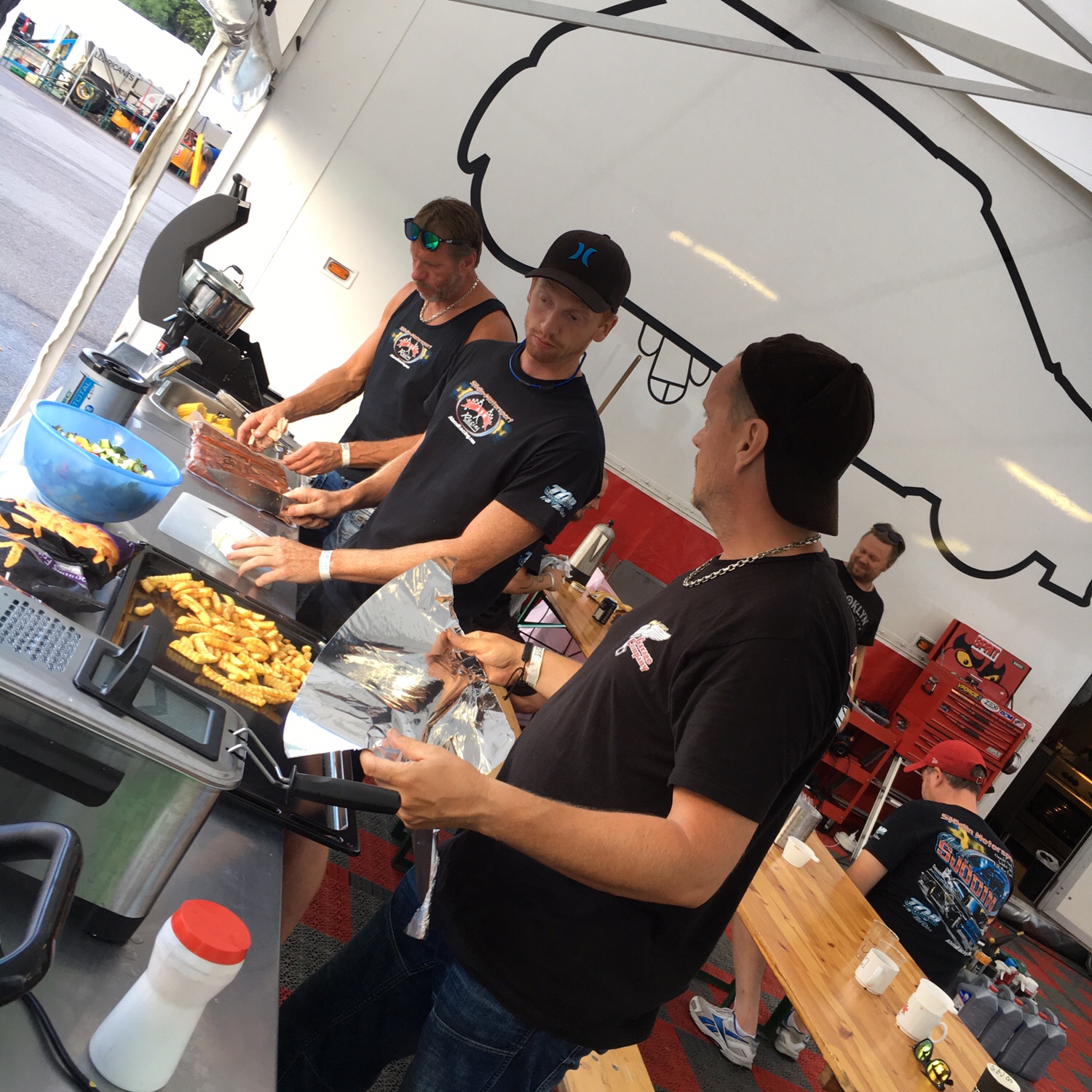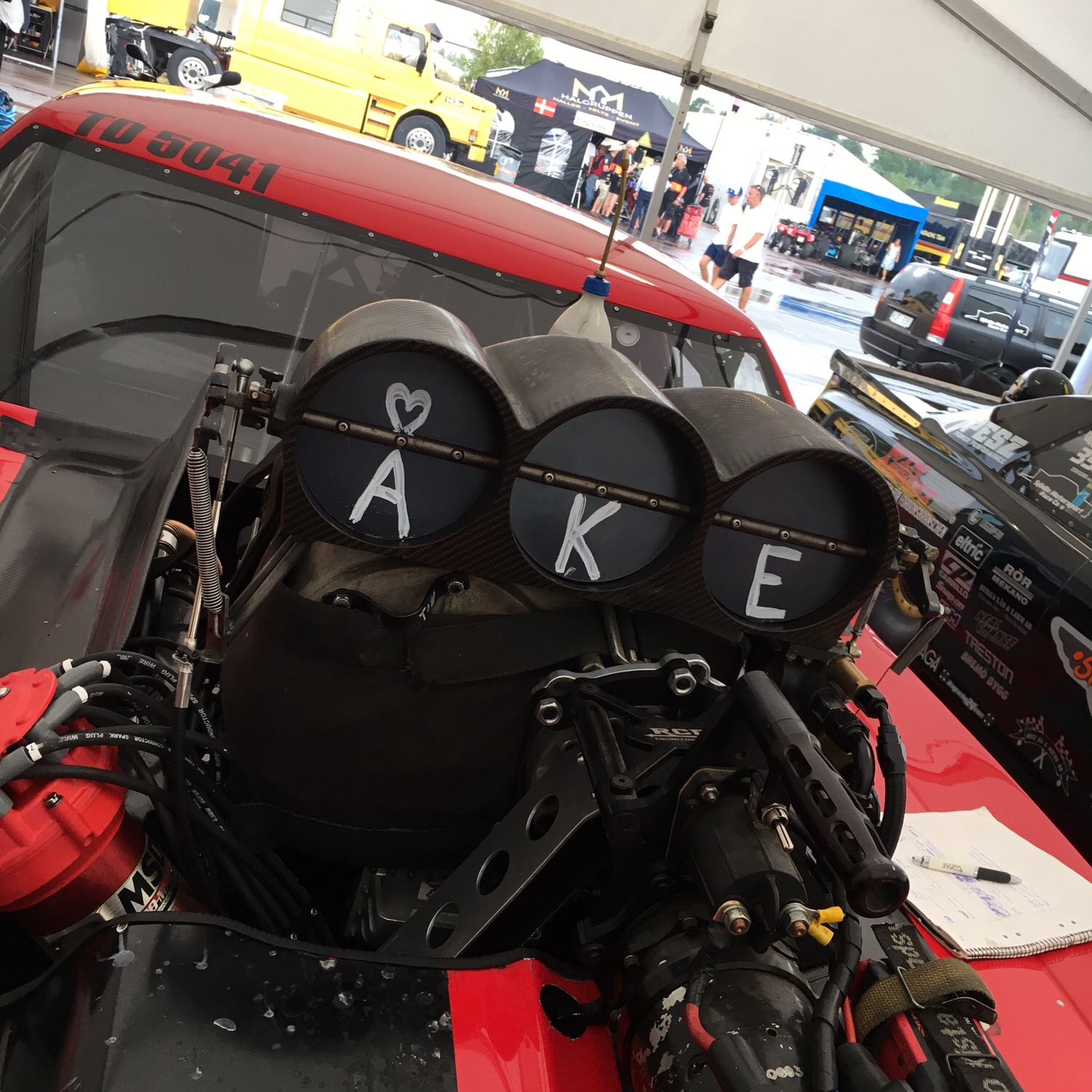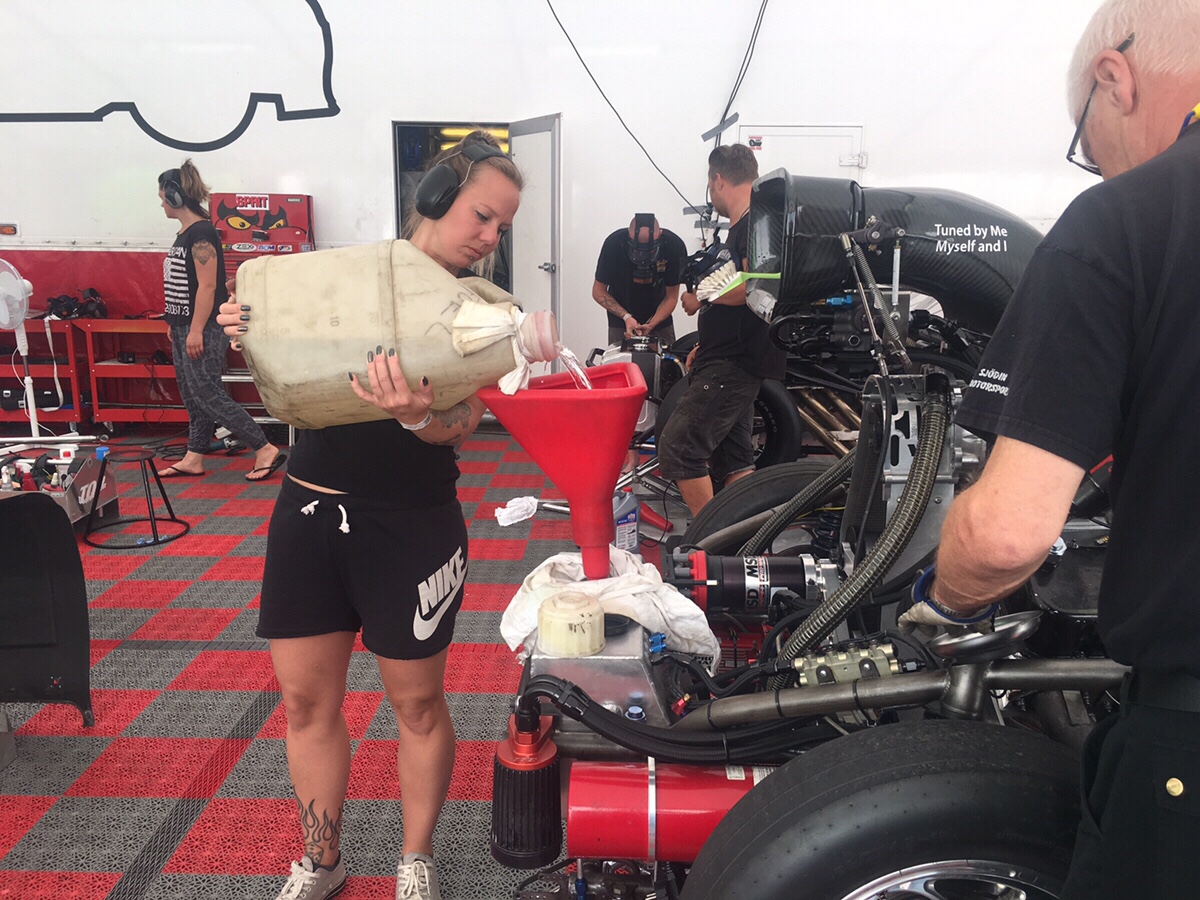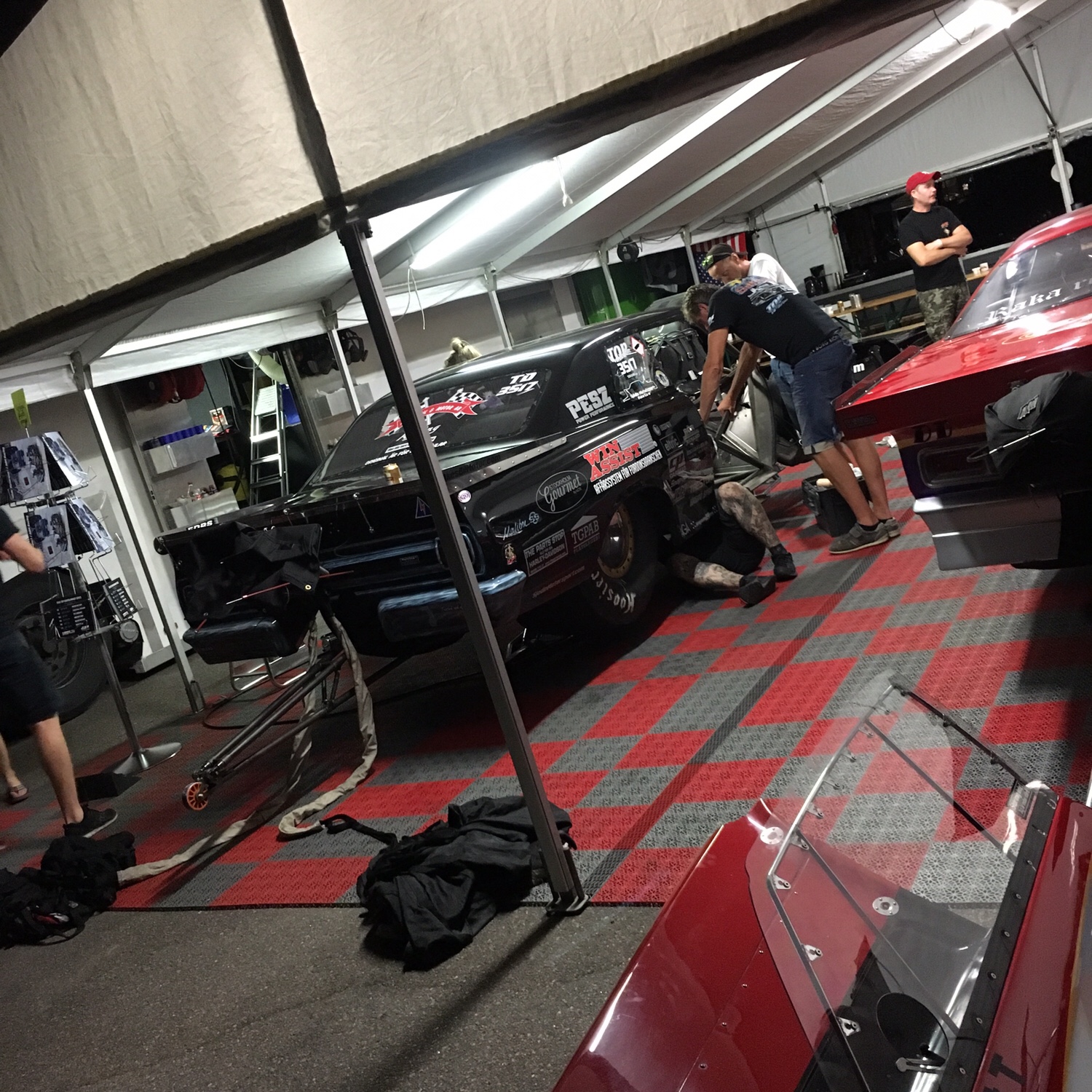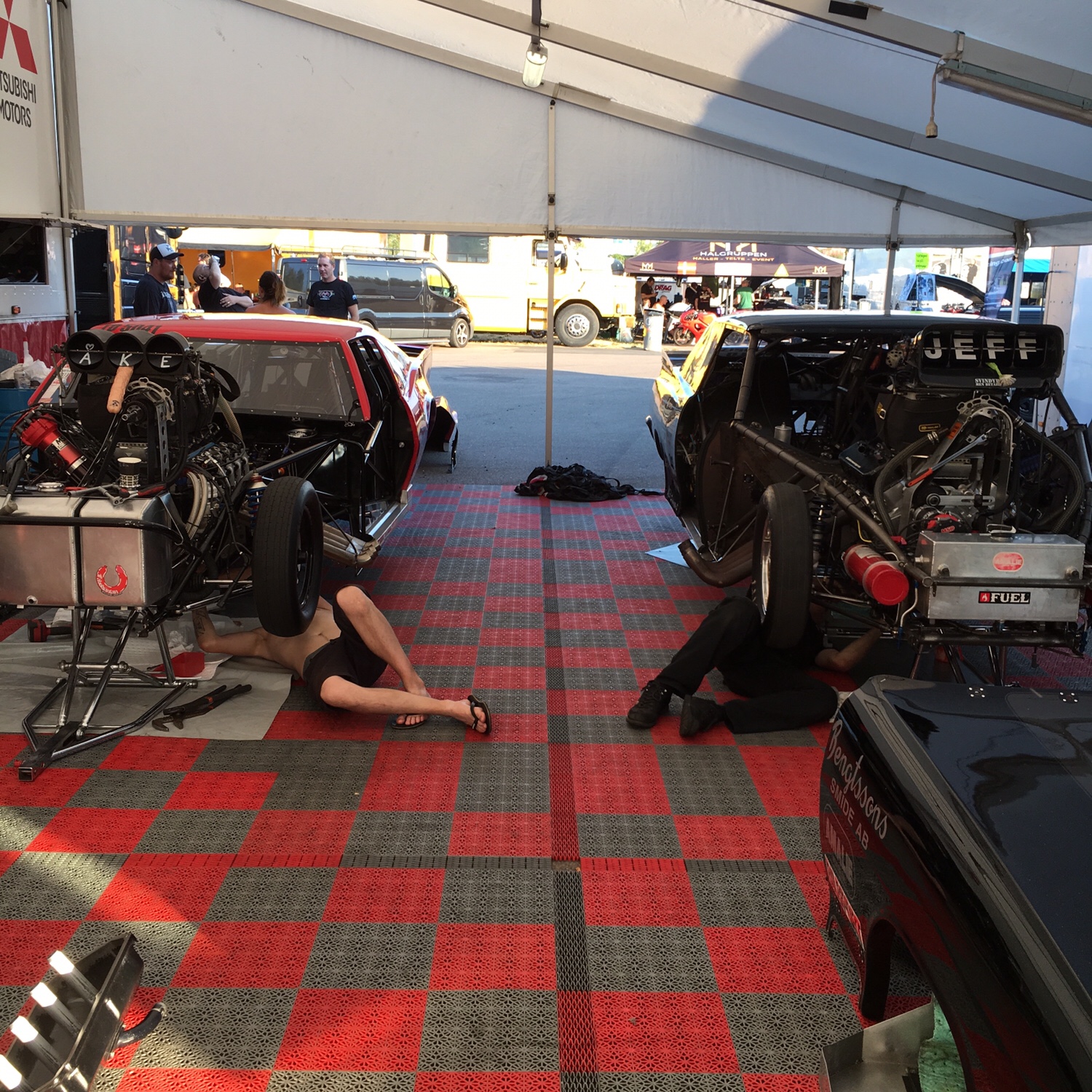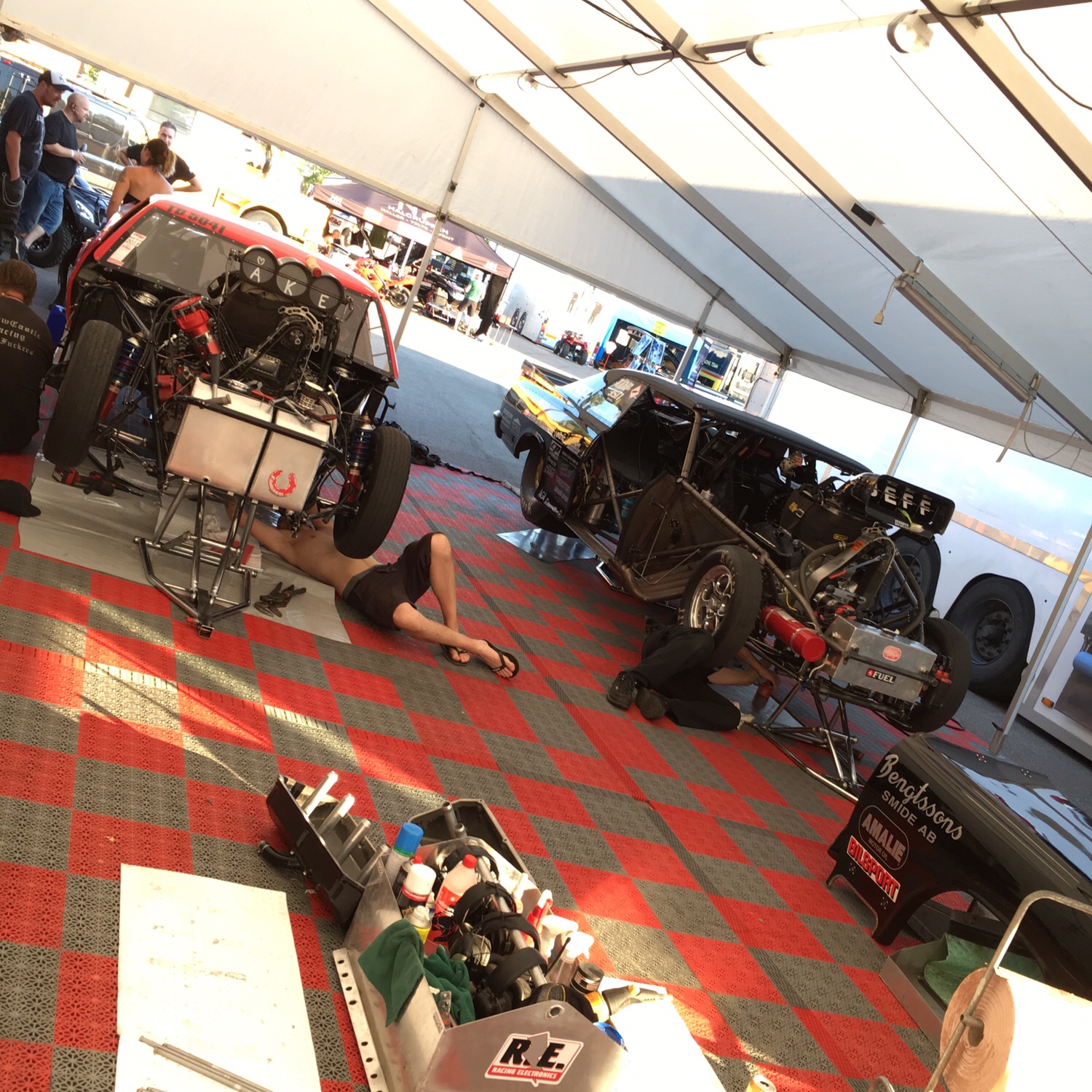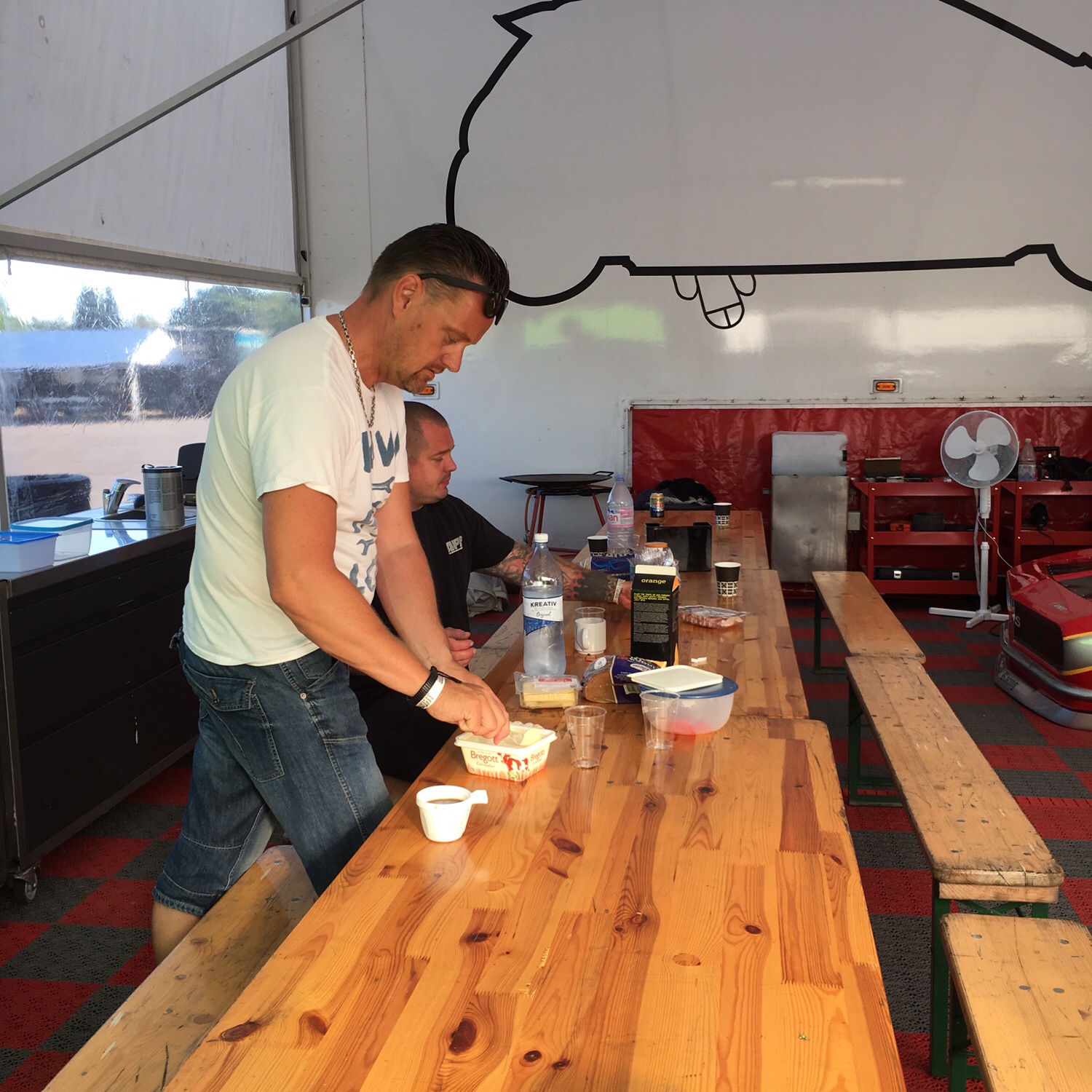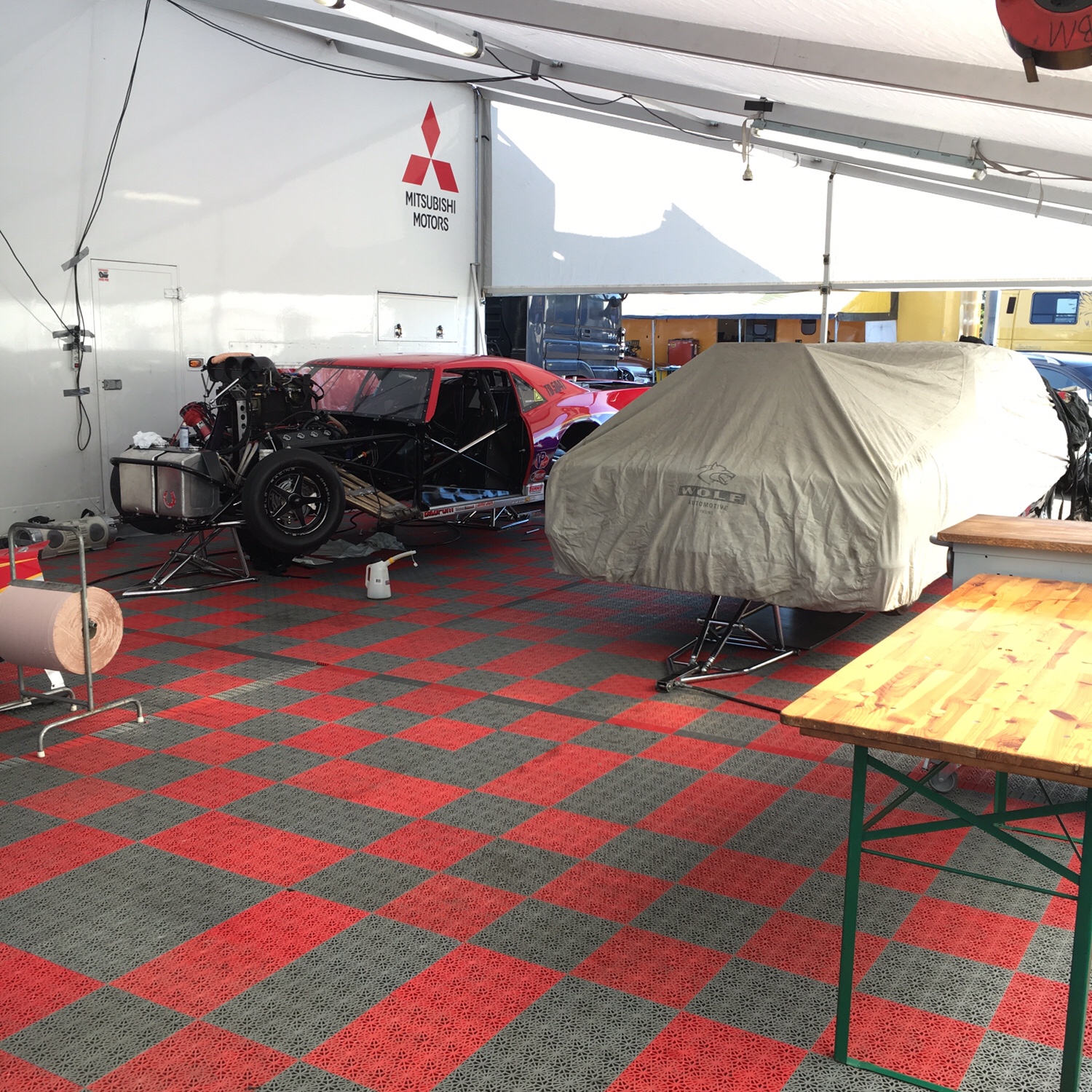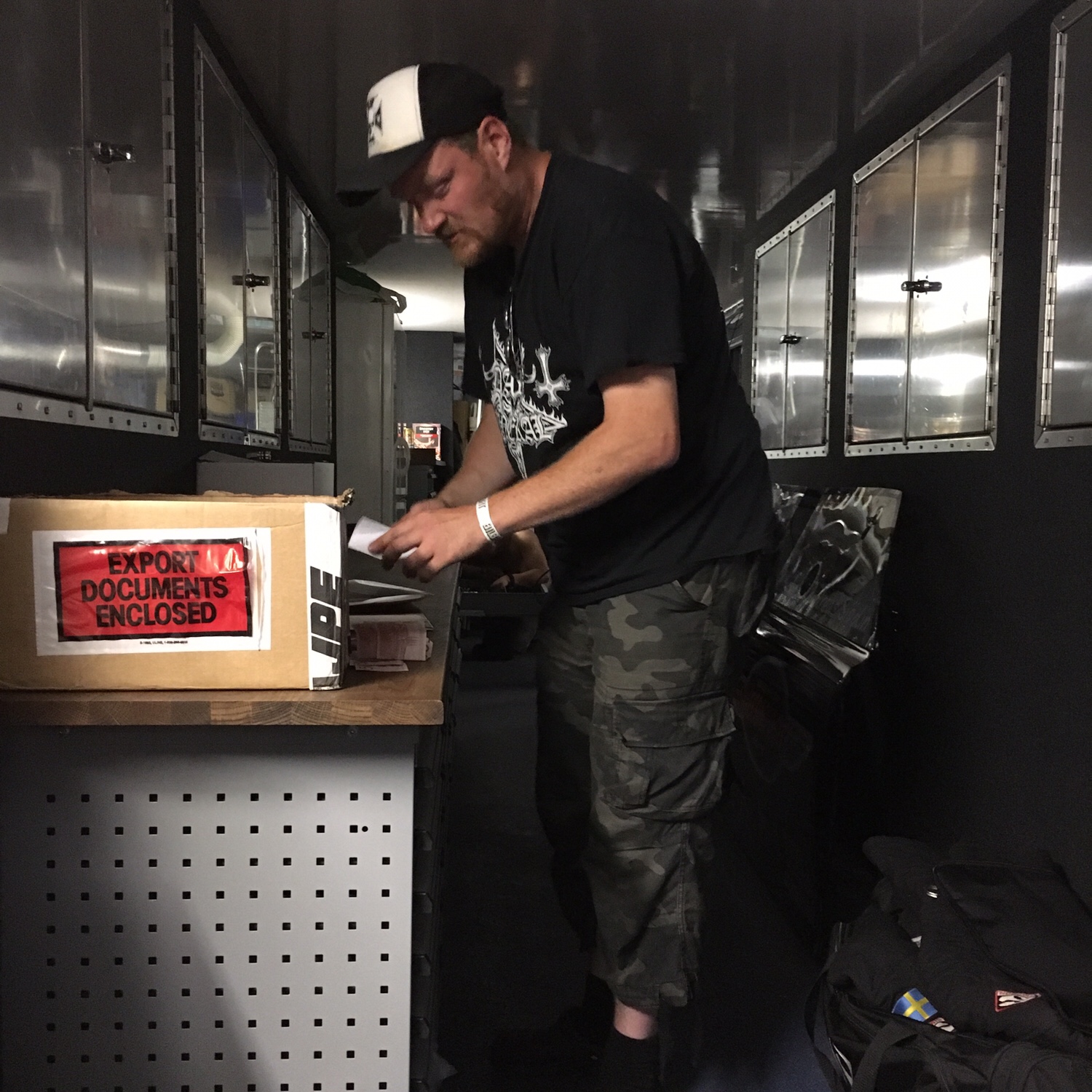 Kongo Martin is doing his thing! 🙂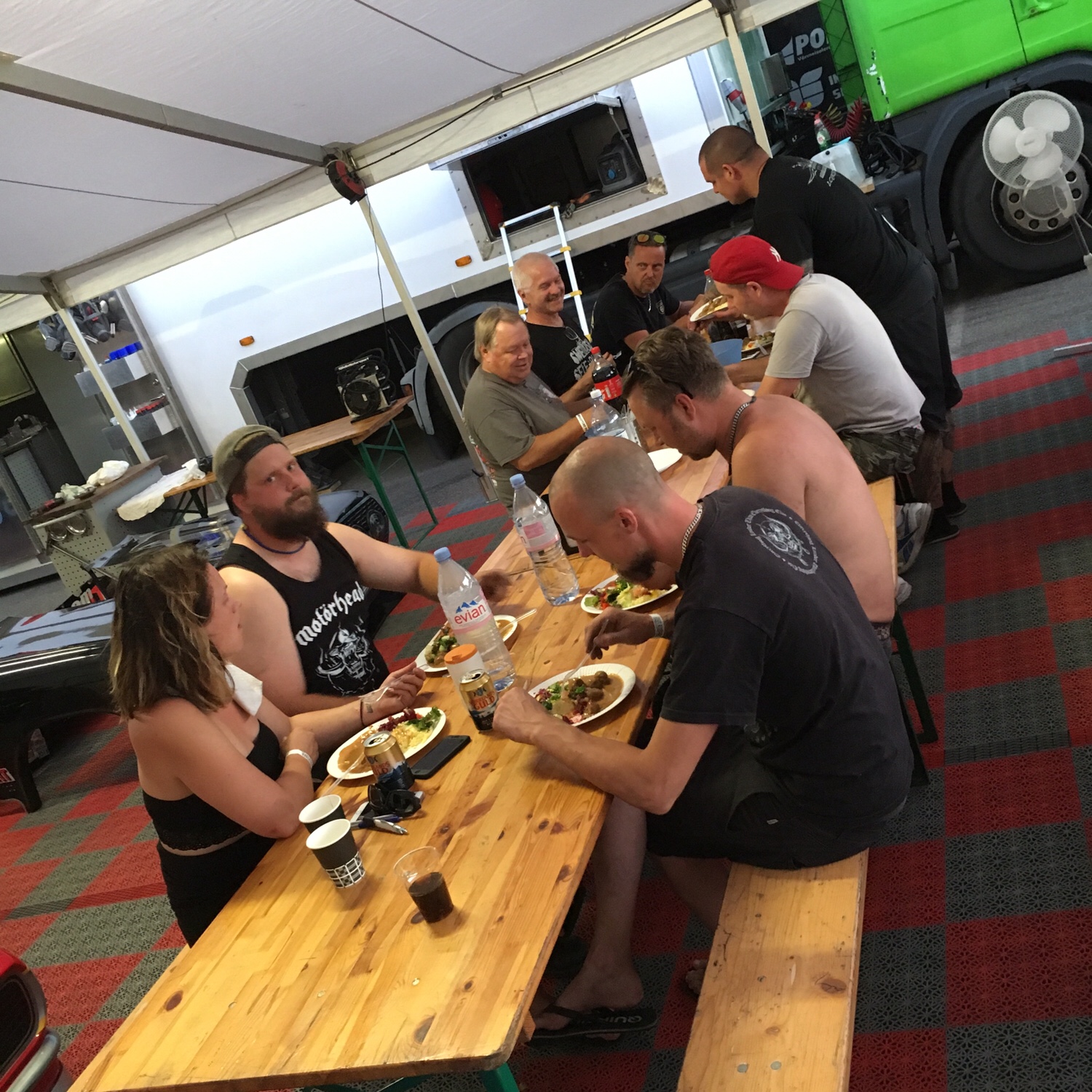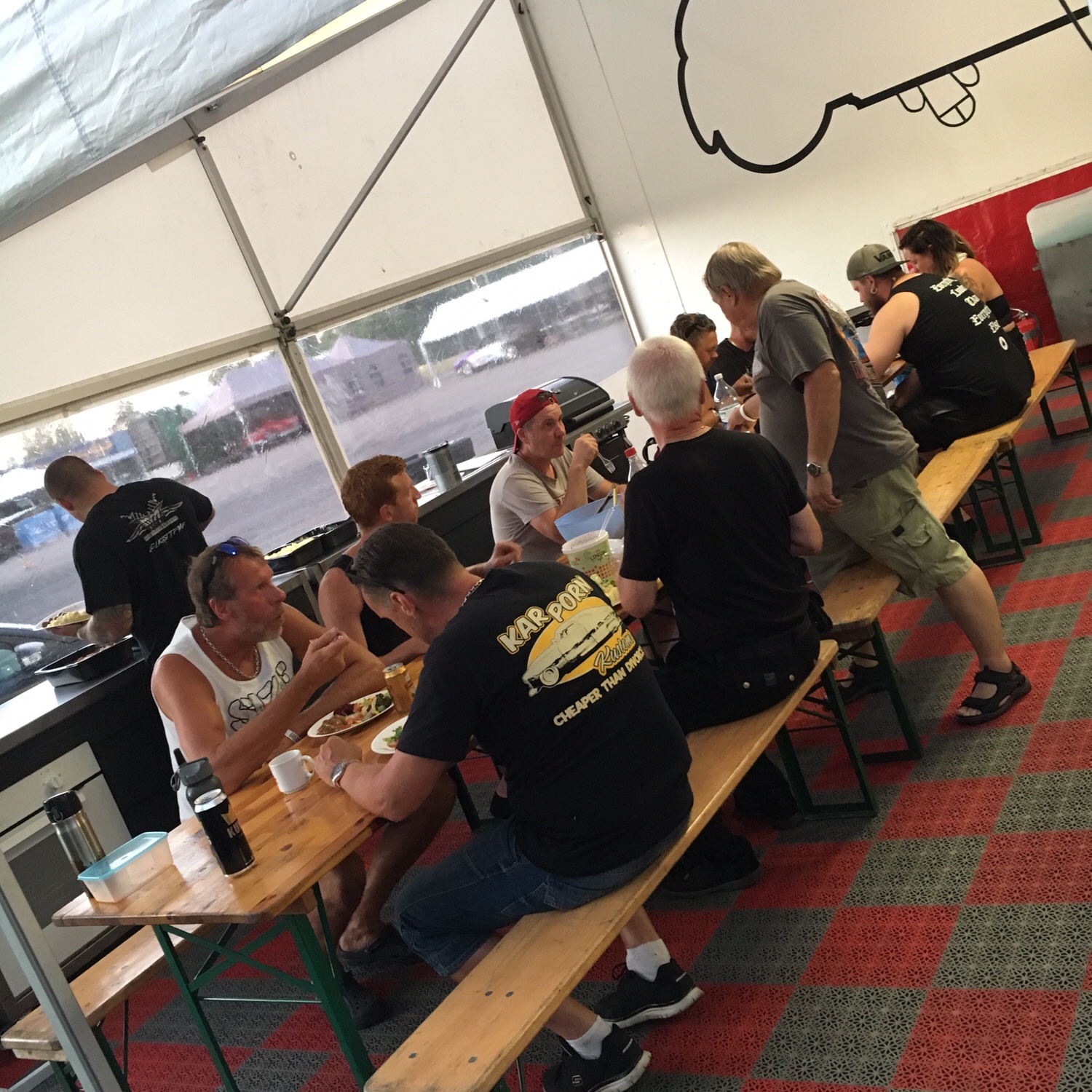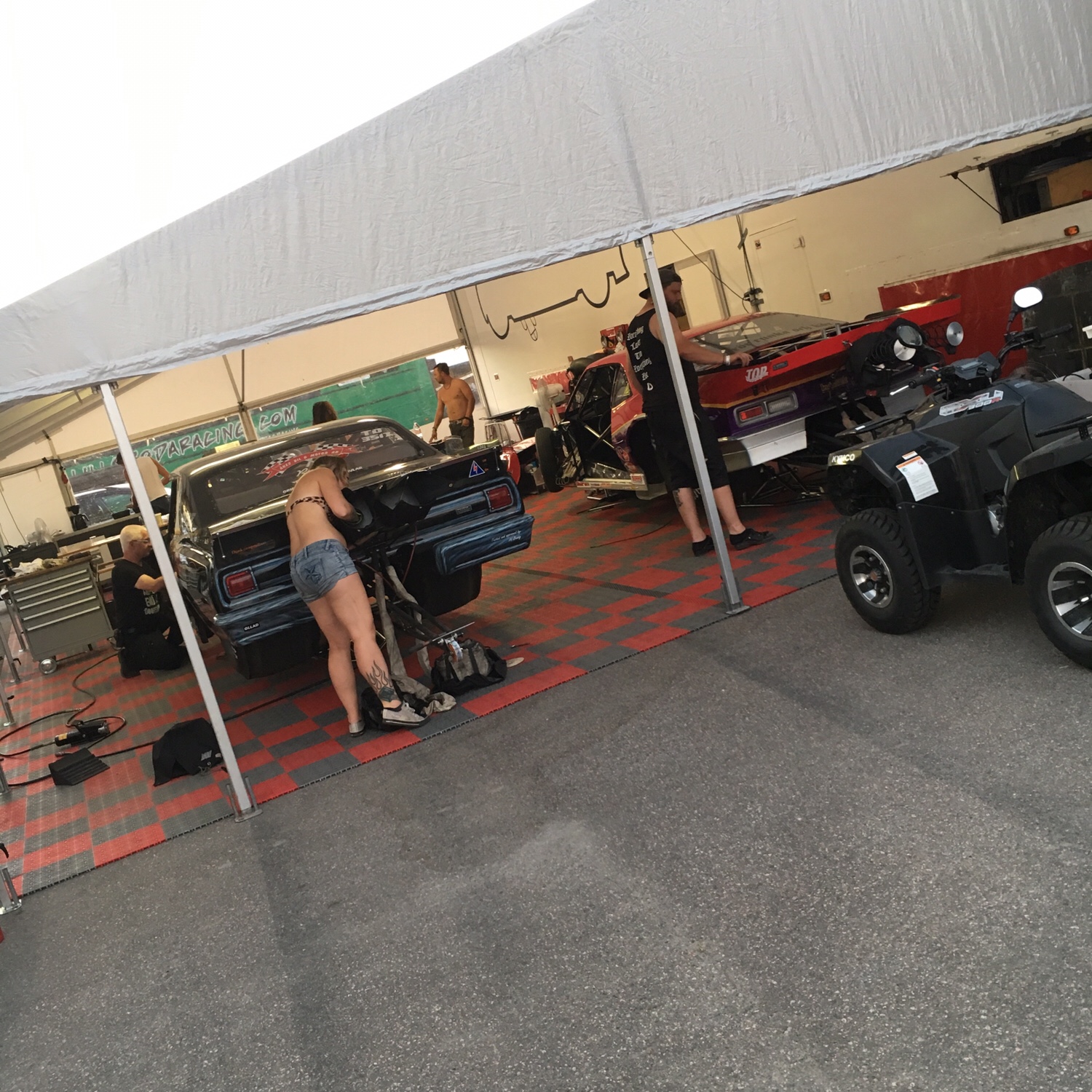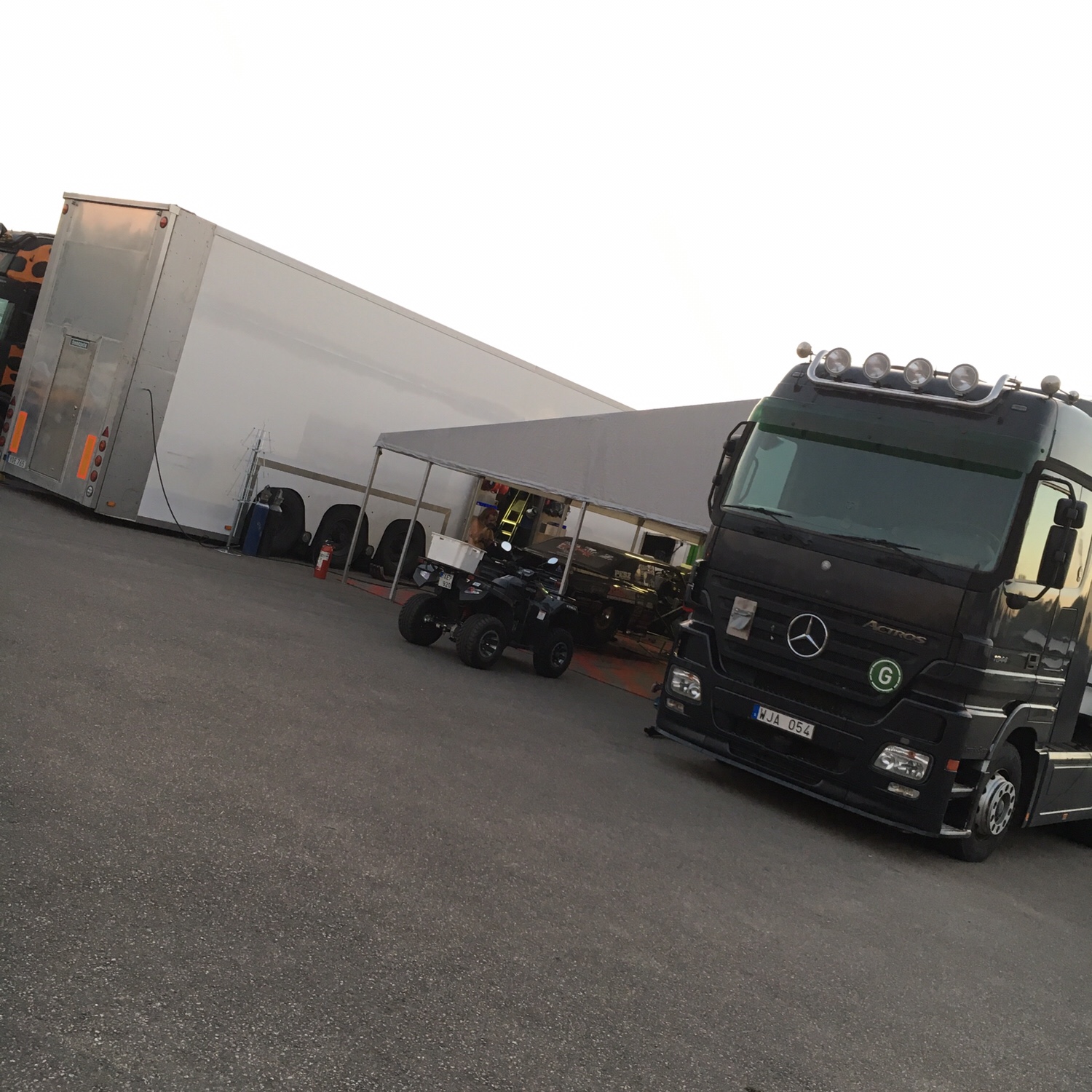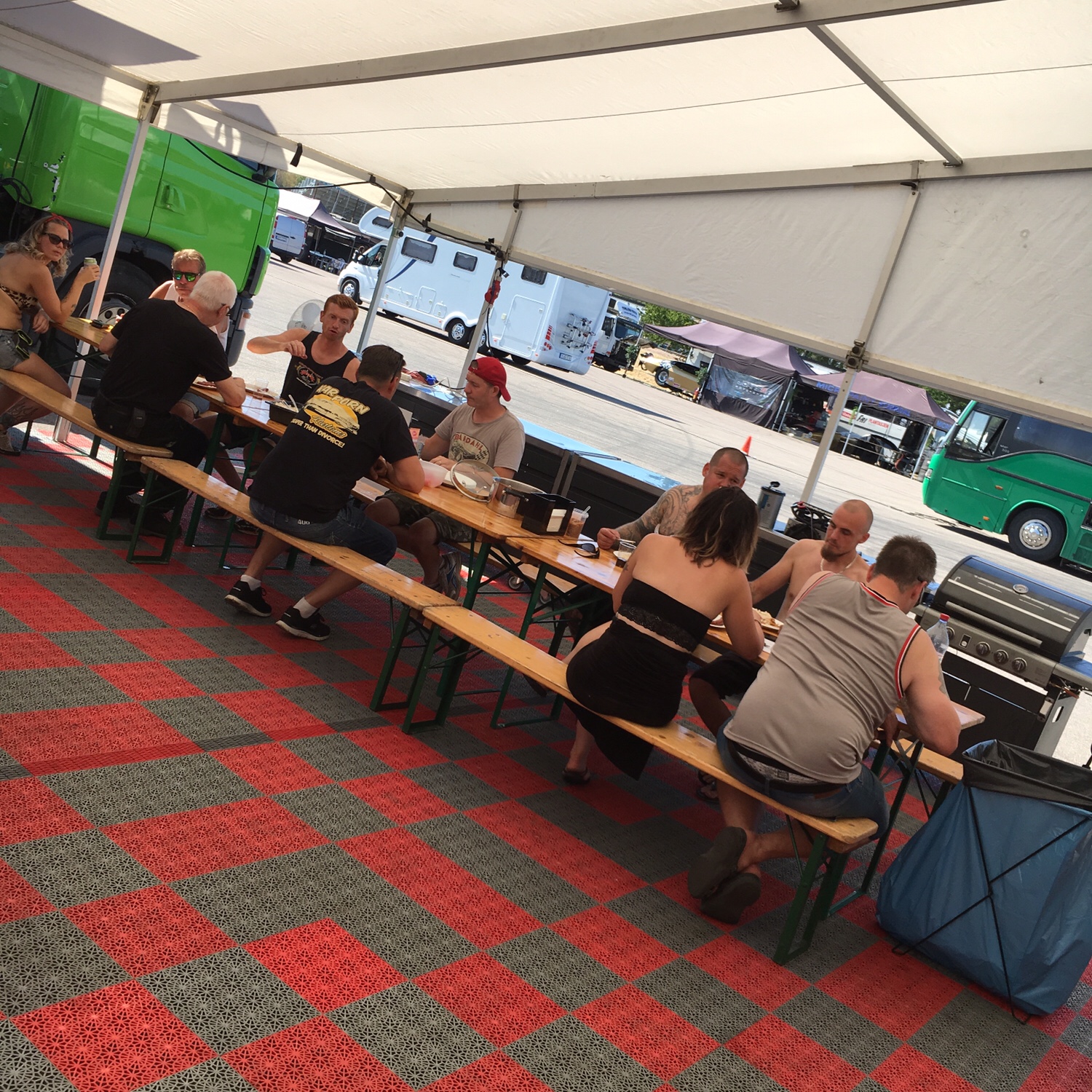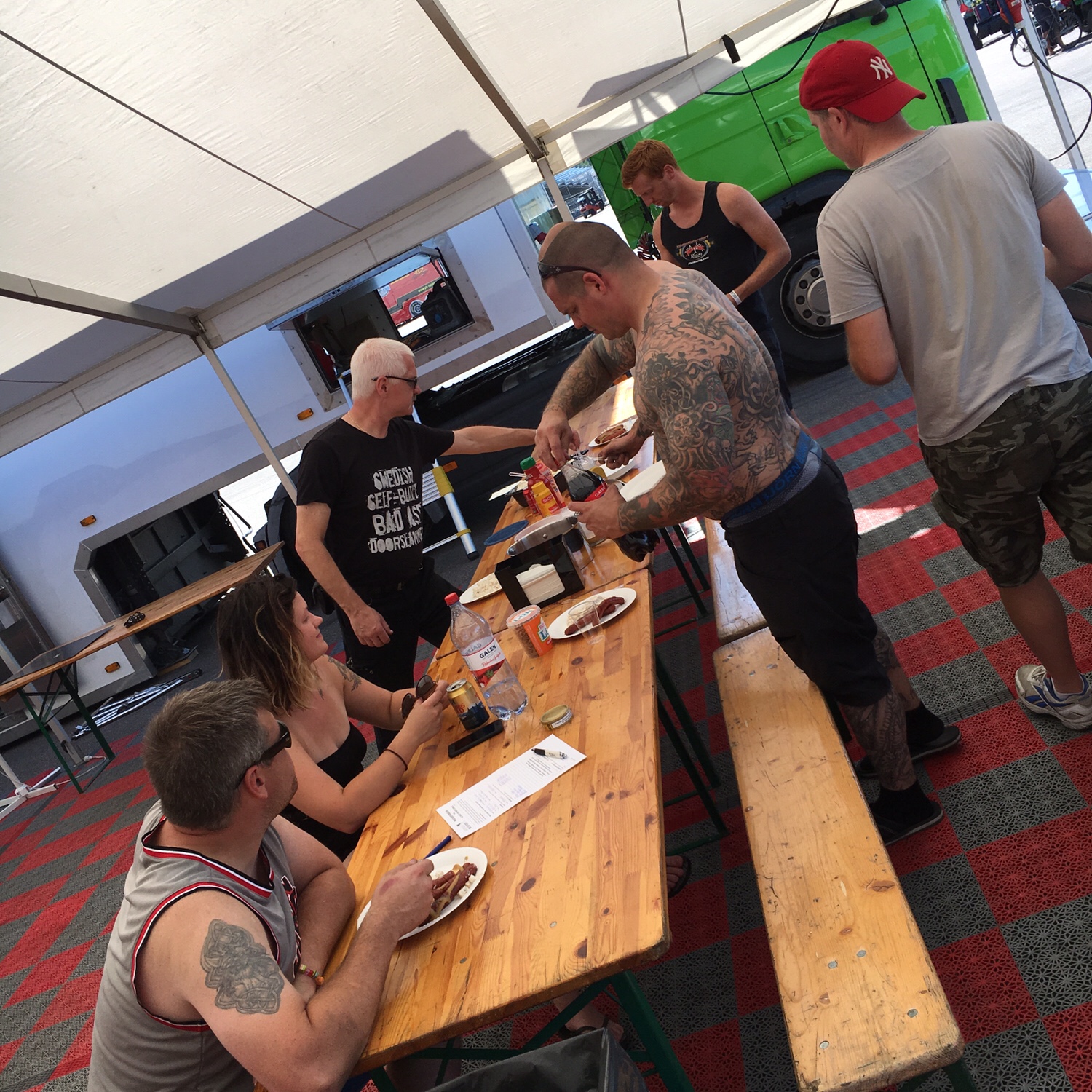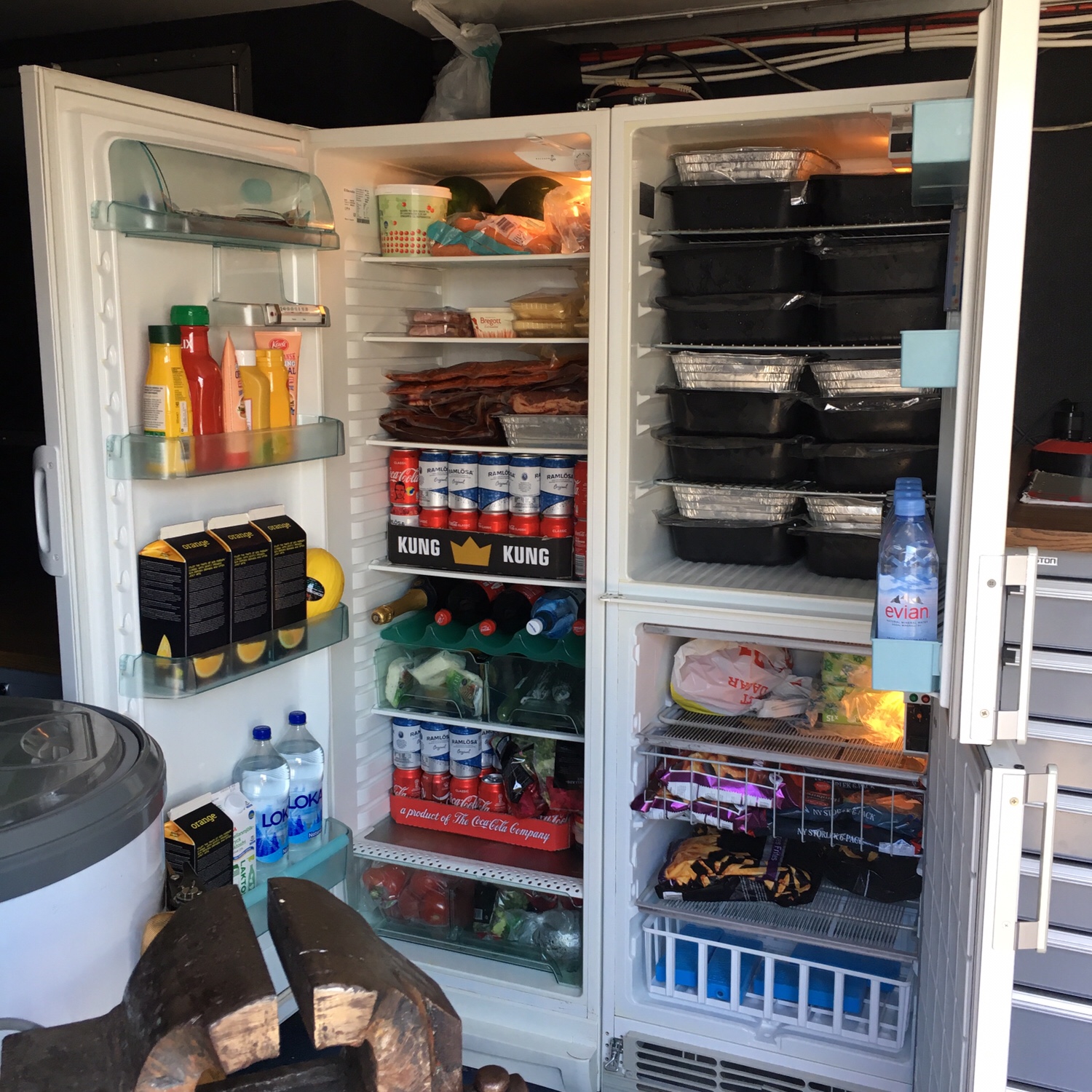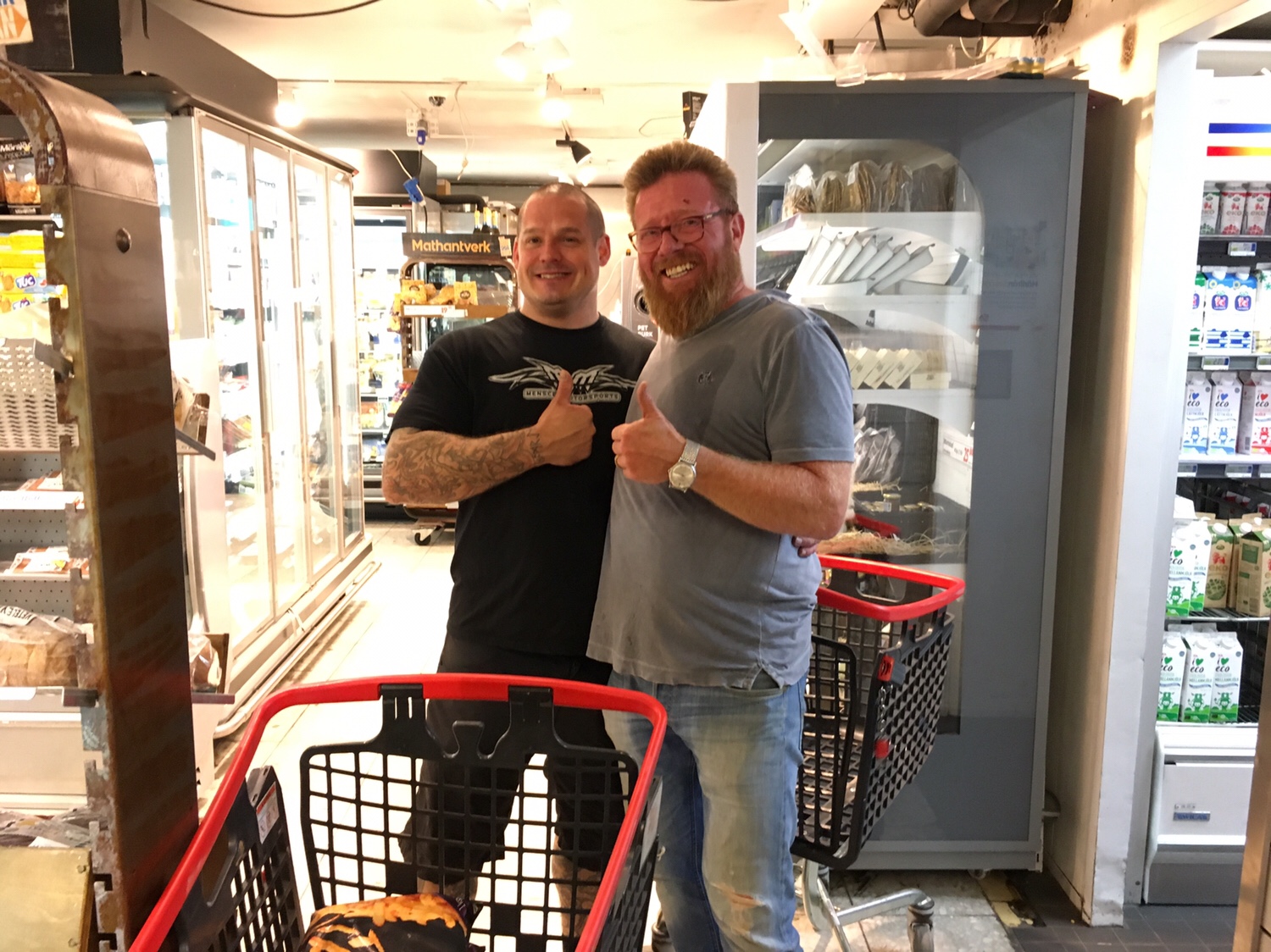 I'm also really happy that Crowcastle Racing / Tony Johansson with team that I help tune their car are making improvements all the time, two more new personal bests this weekend and he is down at 4.27s instead of 4.44s were he was before the weekend at Mantorp! 🙂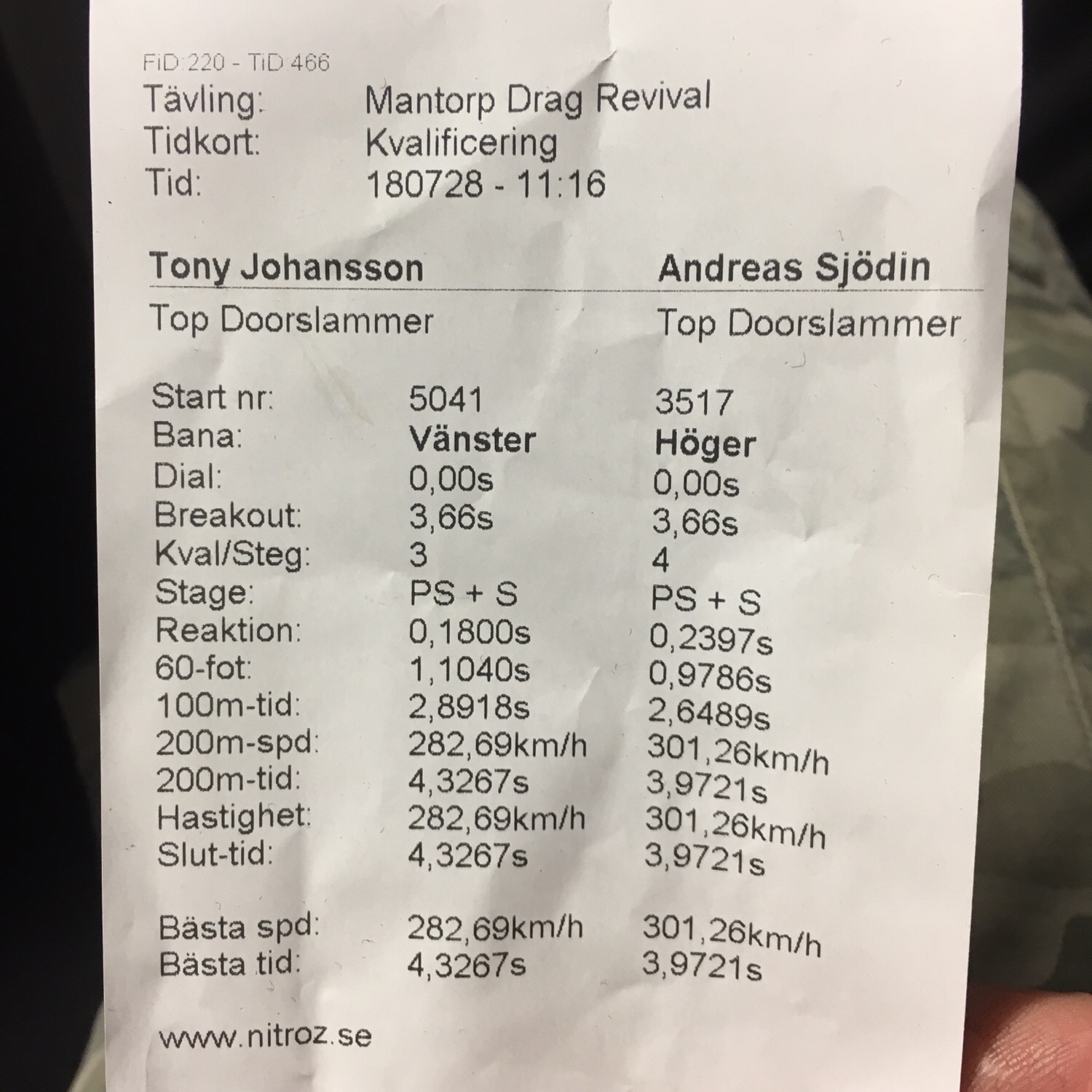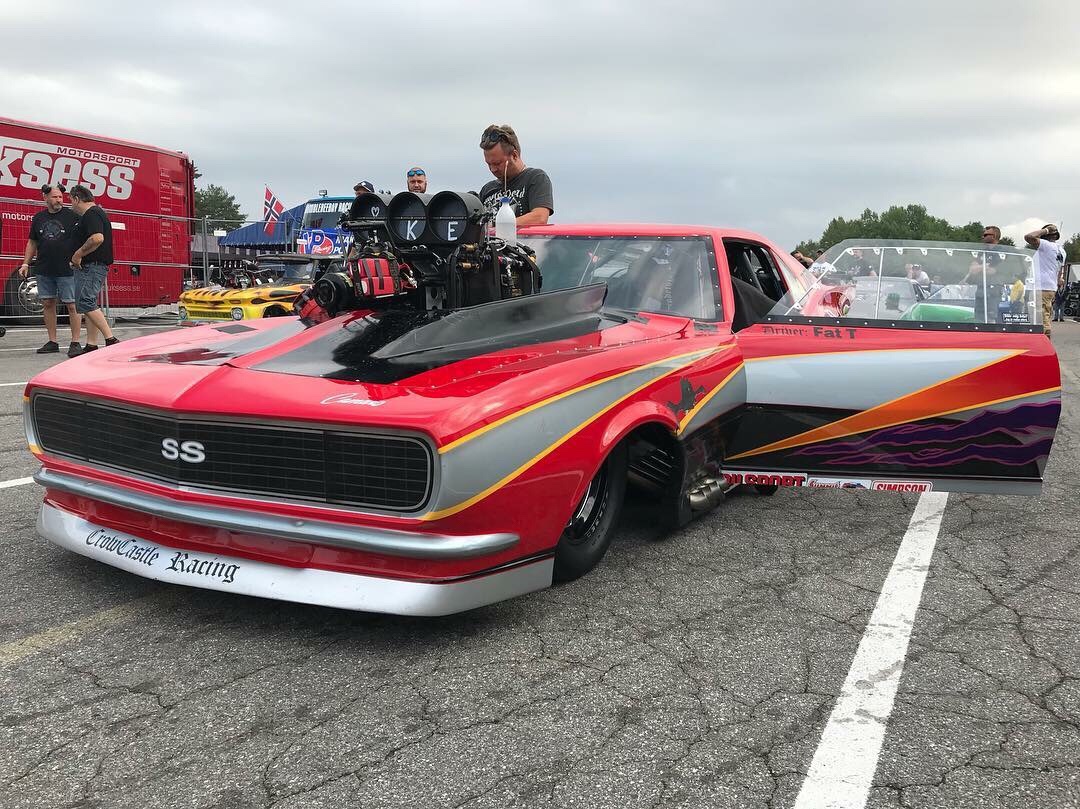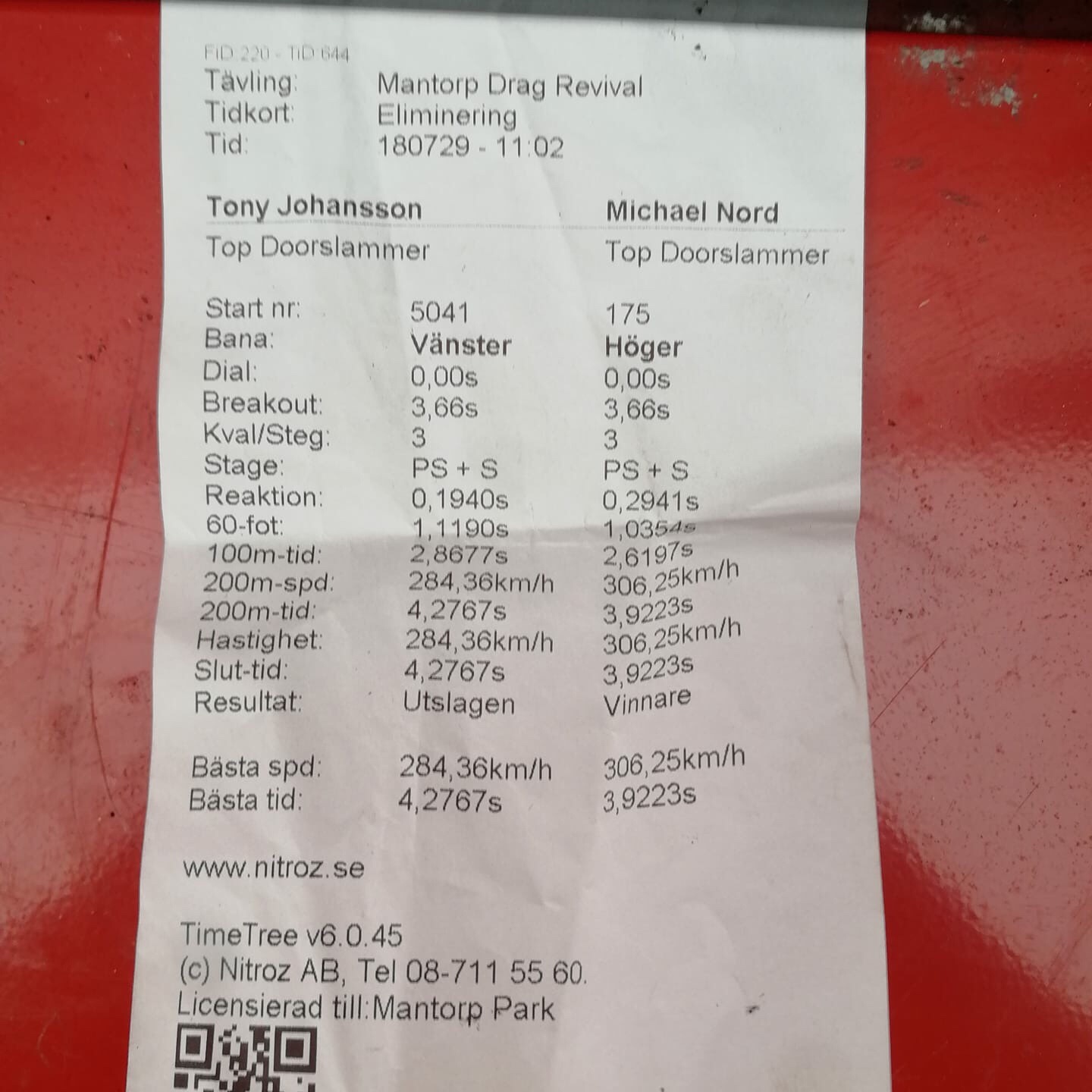 I did also invite some partners / sponsors (thanks to Mantorp Park for listen to us and understanding that a reduced price on a sponsor ticket would end up with more people in the crowd) that went by us for a chat, something to eat and drink, really happy that so many showed up!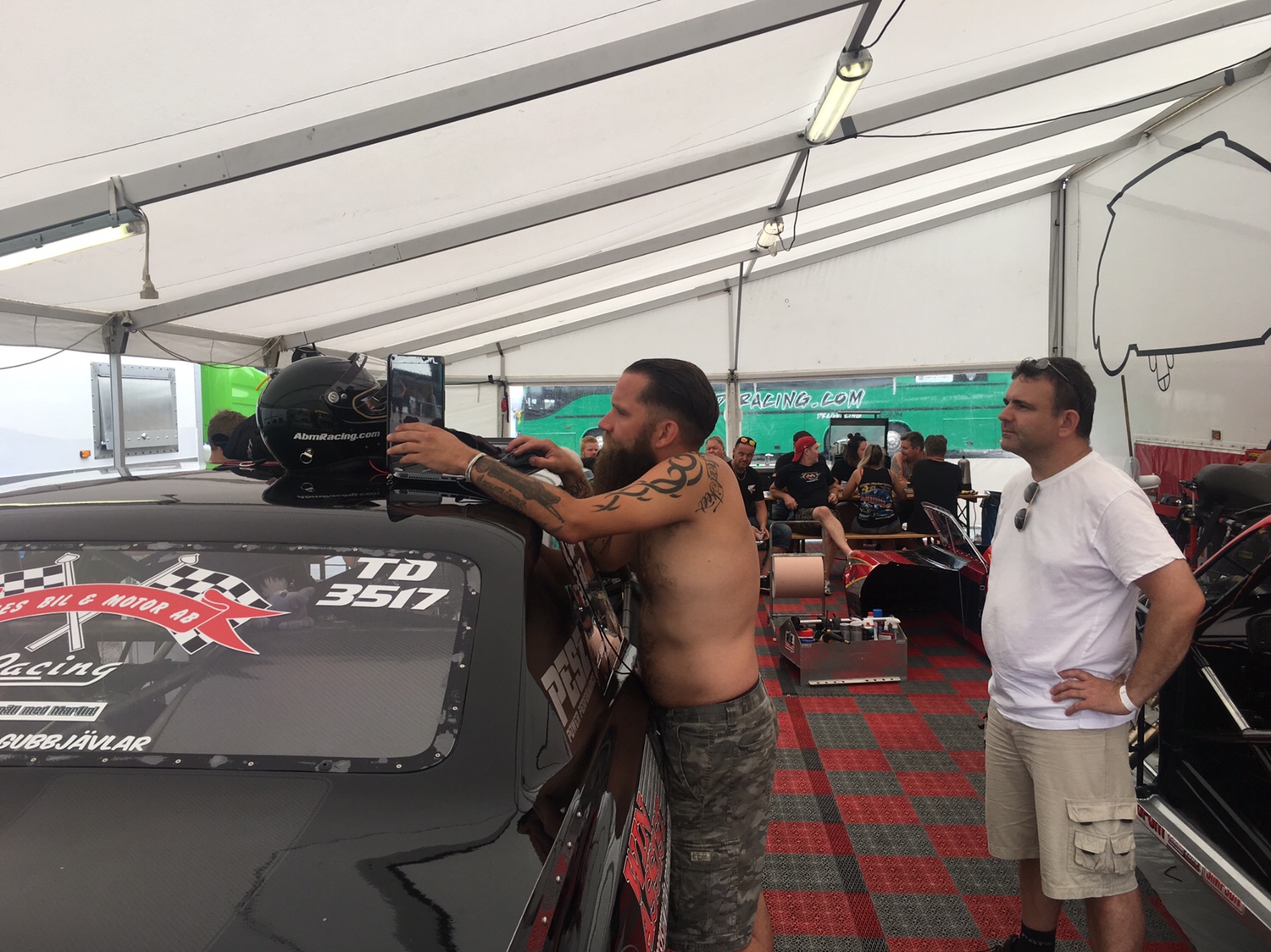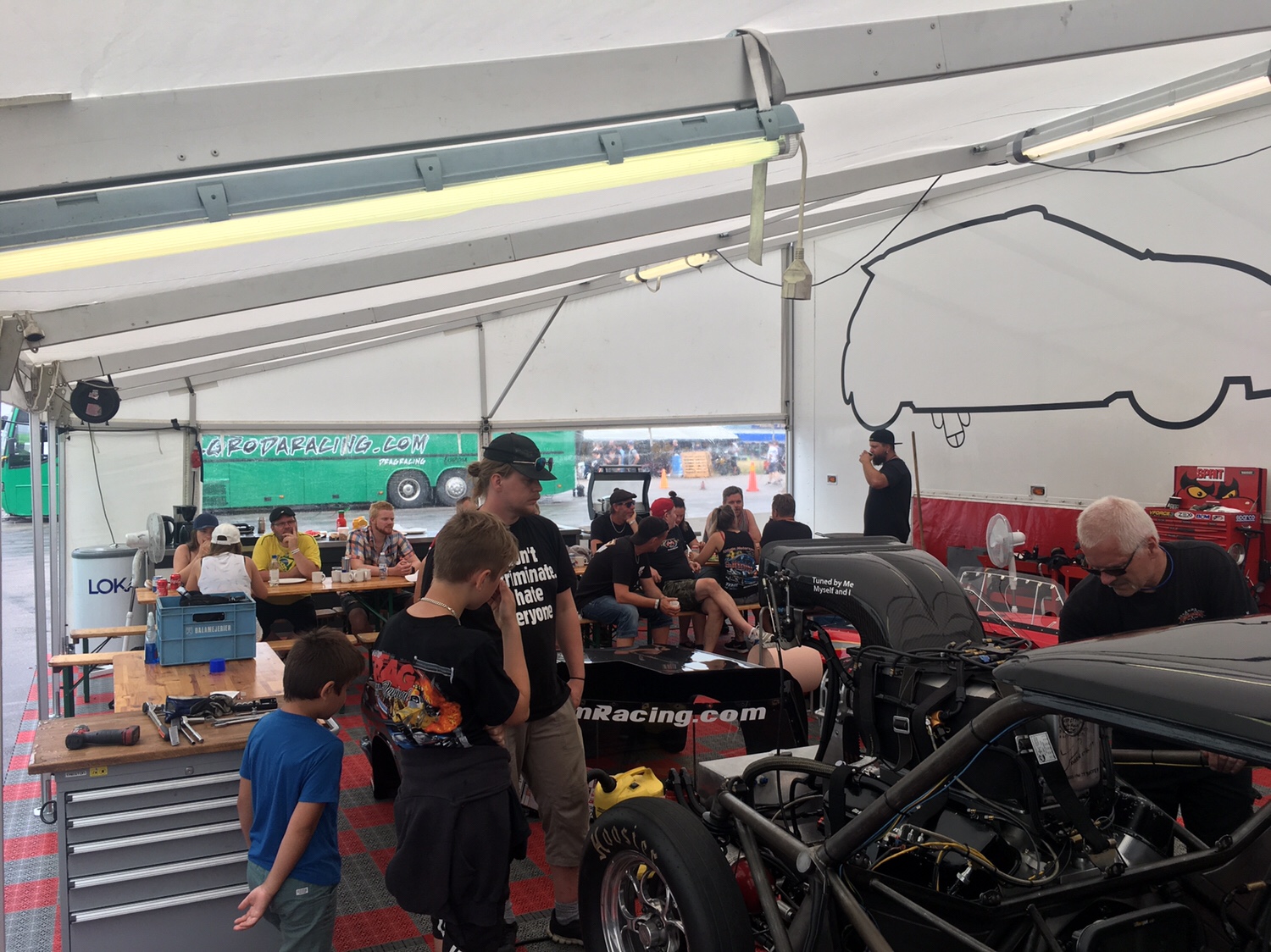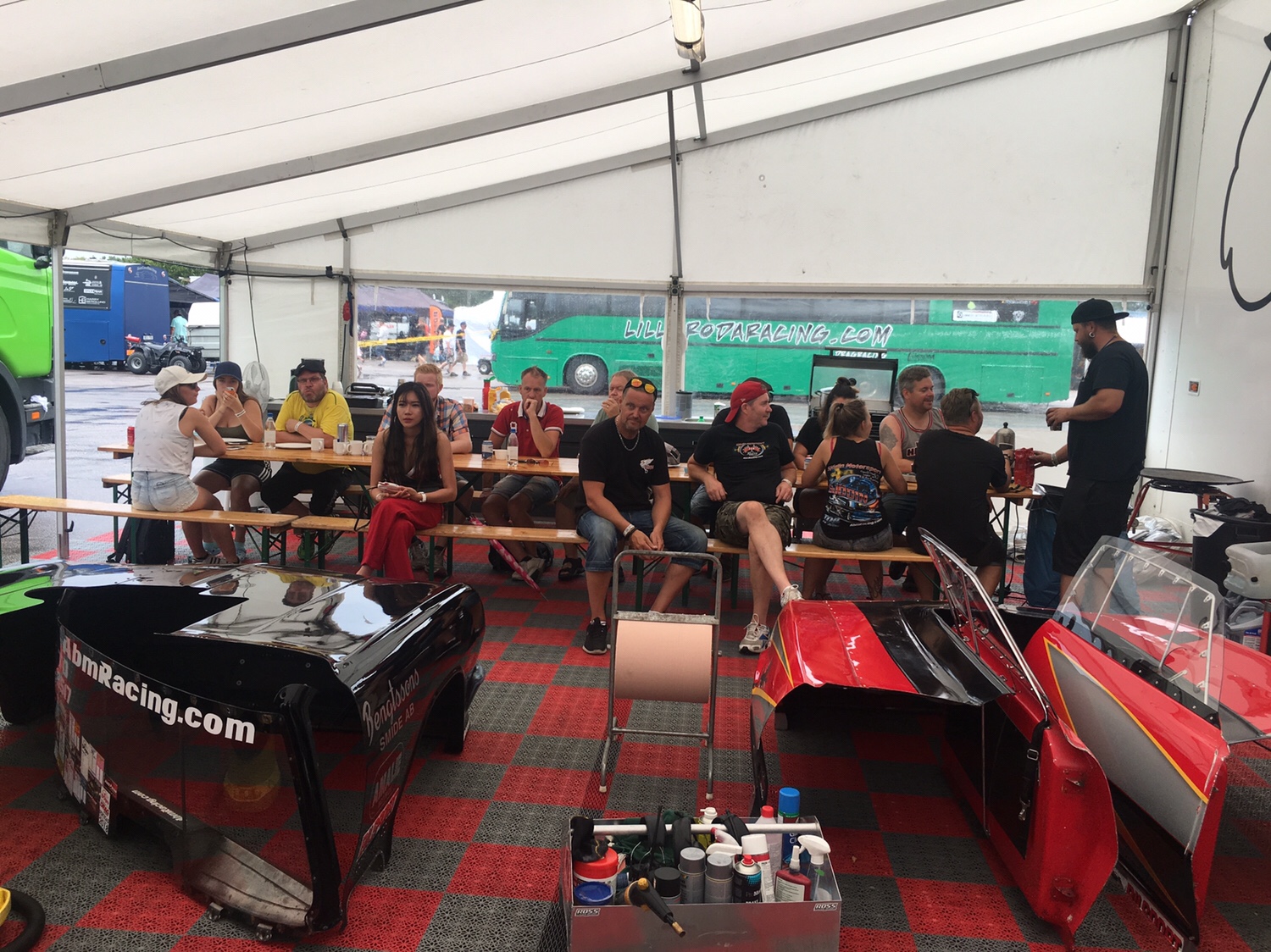 I must say that I got surprised about how good the track was already in our first qualifying round on Friday! I mean it was 8 years since the got this kind of powerful cars at Mantorp and the track was there directly, an awesome work by Trackservice! To the Mantorp crew I just want to say a huge thanks for your work! It was 8 years ago they arranged a race with this many cars, 225 teams if I got it right! There was some communication problems and it felt like they really needed more people in the crew that worked there but what a hell I'm sure it will be way better to next year now when they started up dragracing again on this iconic drag strip and I really hope that we in Top Doorslammer will get the opportunity to have one of our races in the series there again during 2019, I already look forward to it! 🙂
I also want to take the opportunity to say to Stefan Sporre that I'm sorry for the loss of your mother on Saturday and that I hope you will take your time taking care of your family now!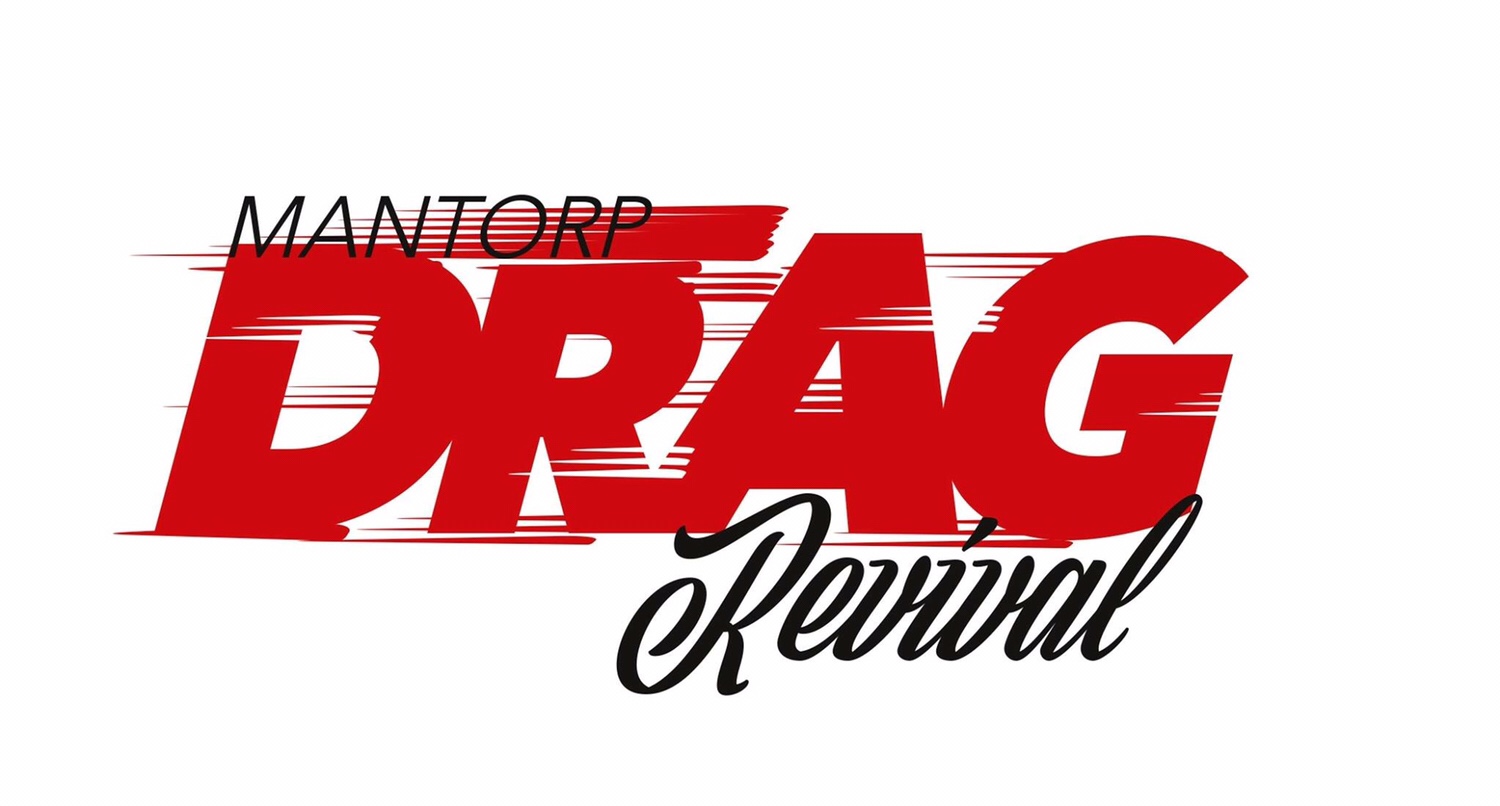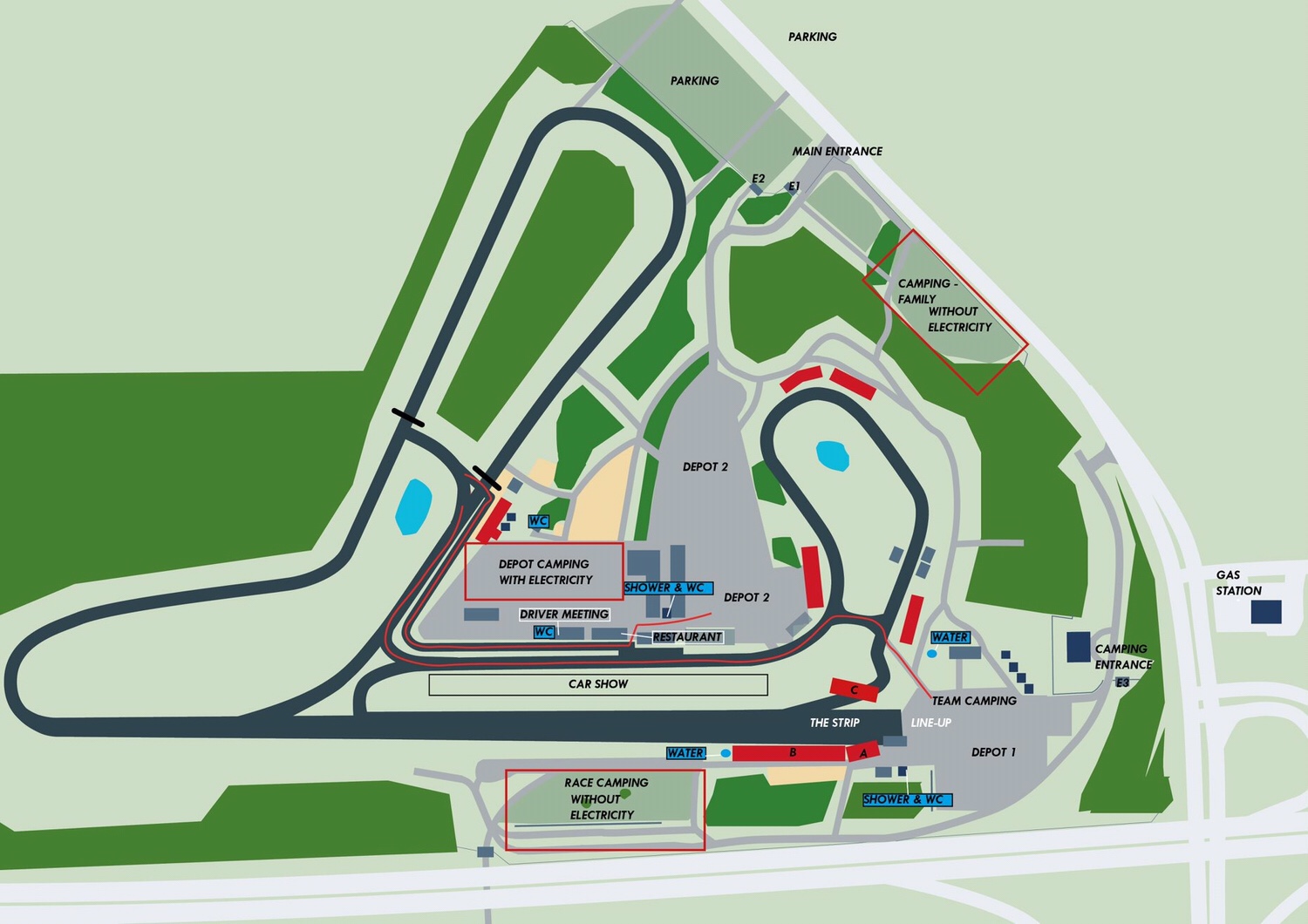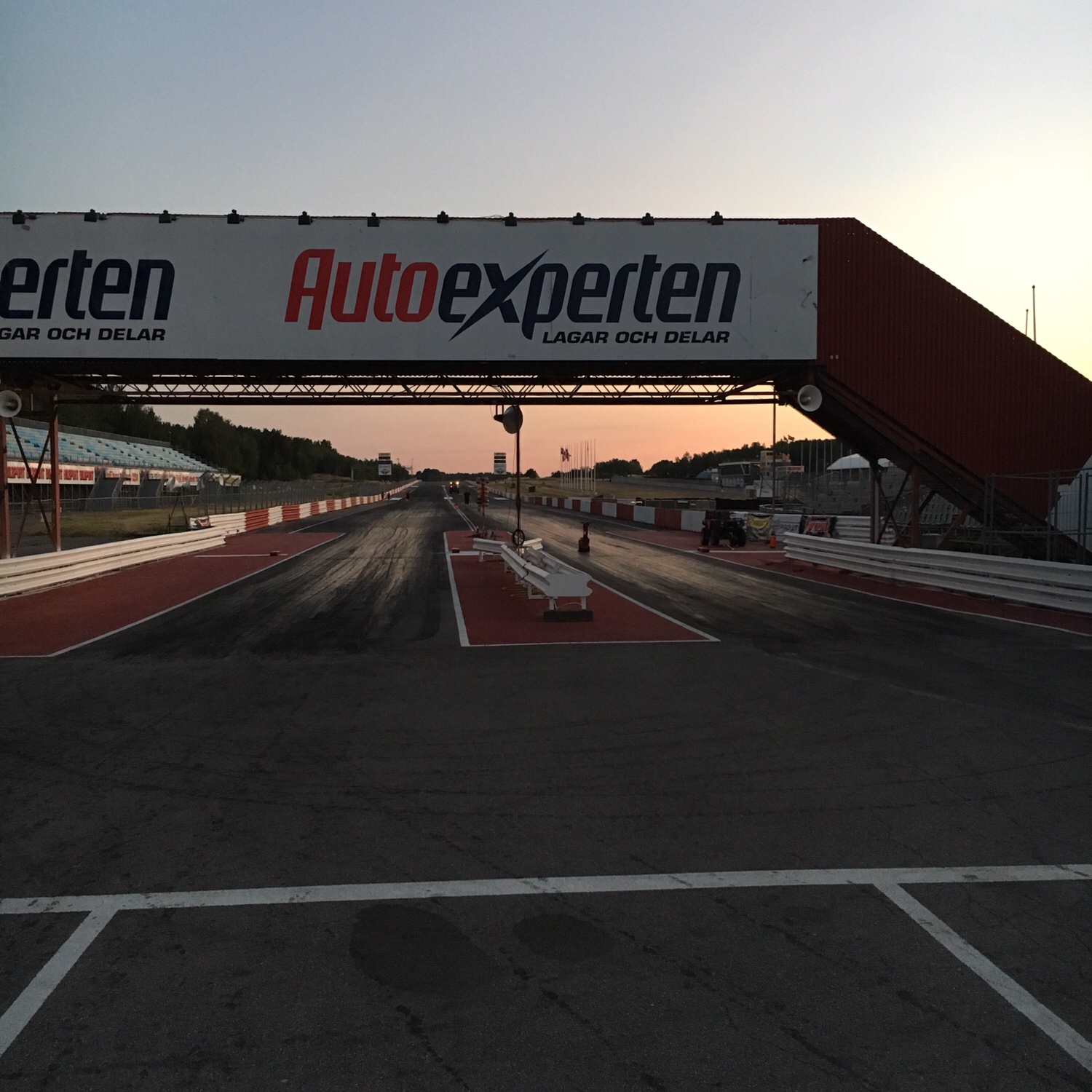 During Thursday and Friday the weather was way too good, way warm, sunny and really bad power making weather..! During Saturday and Sunday it changed a bit and we finally got some drag racing rain of course… 😉 Saturday we only got 1 qualifying round and then the day got cancelled due to rain, Sunday it drizzled and rained now and then but at least the crew made it possible to make it all the way to the finals for us in Top Doorslammer!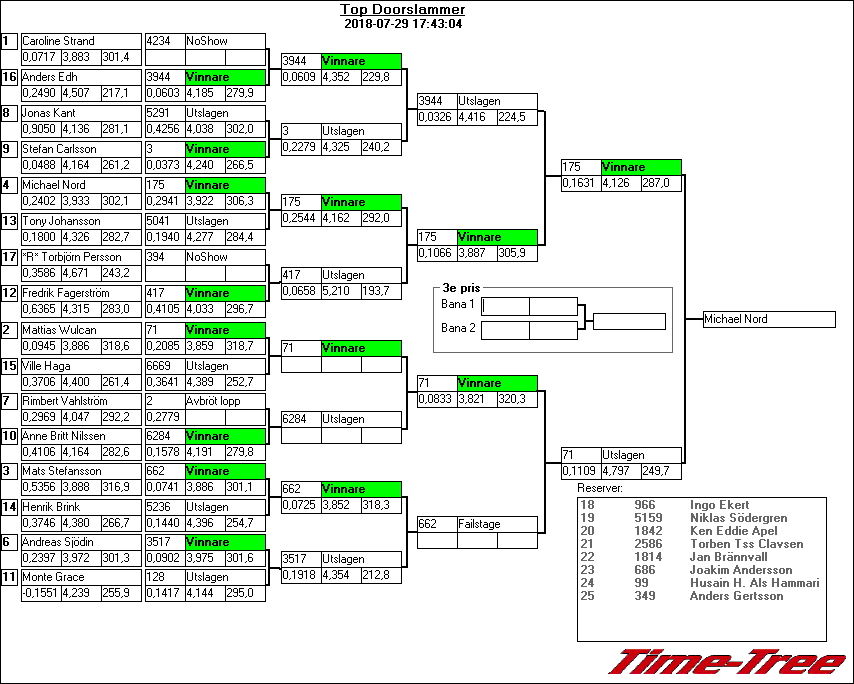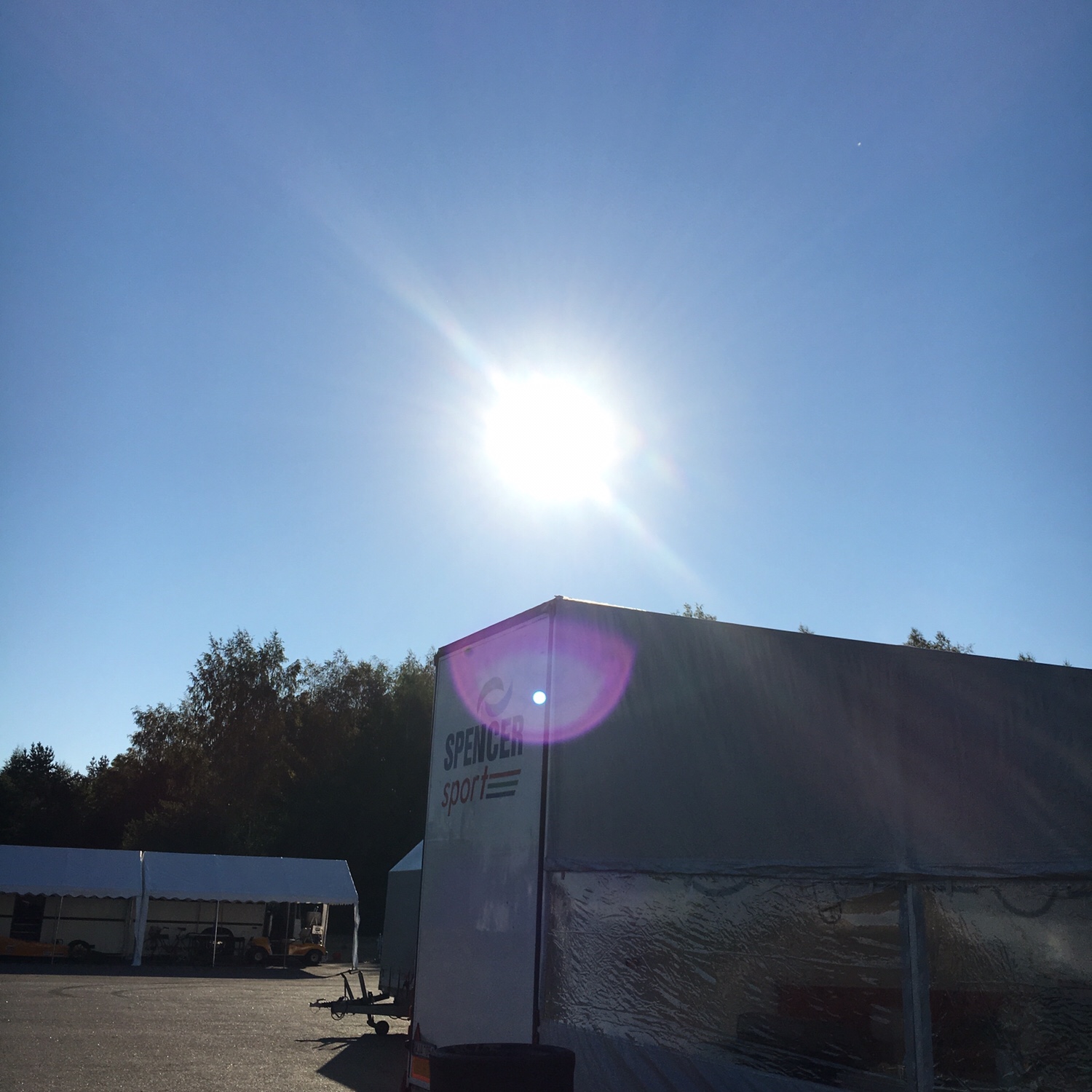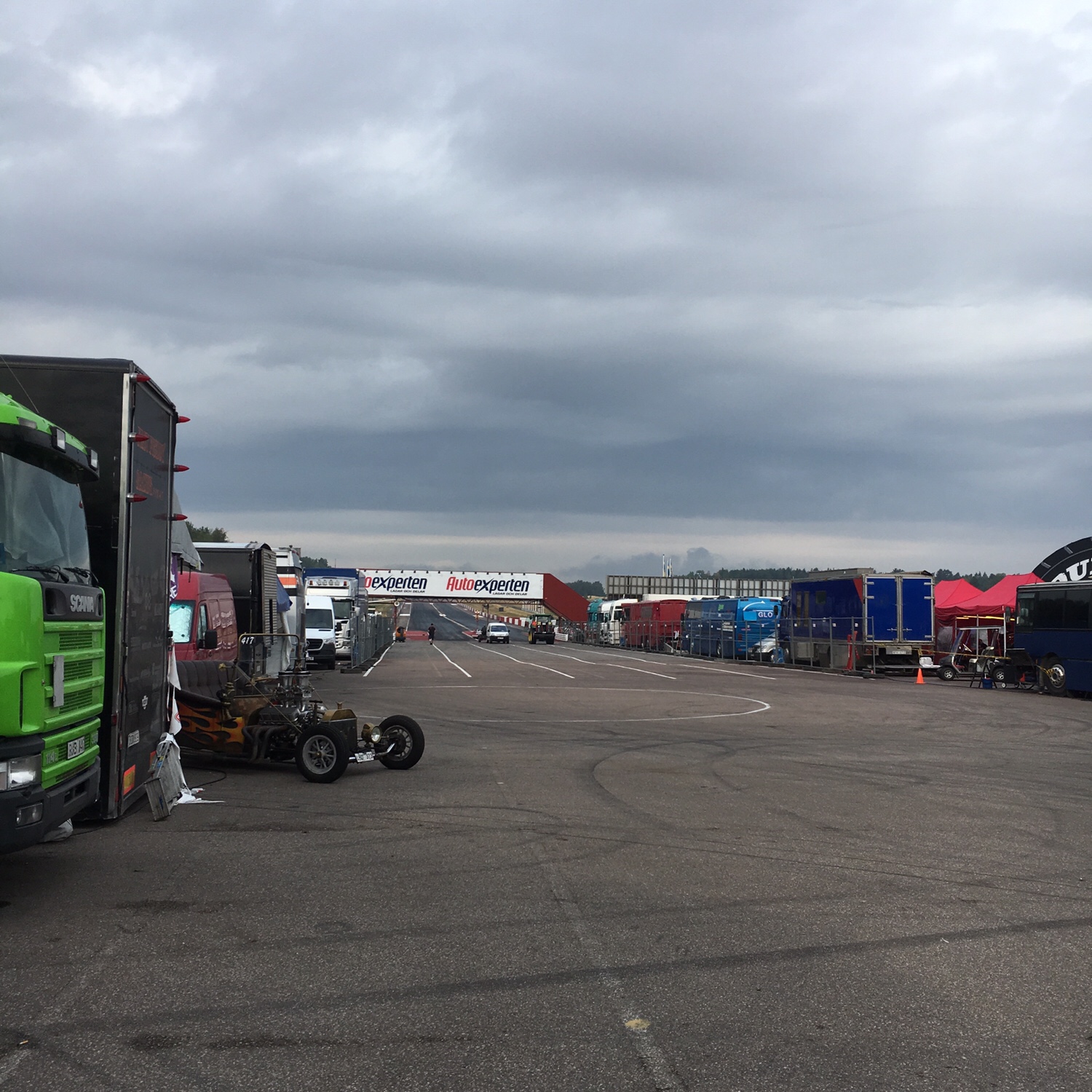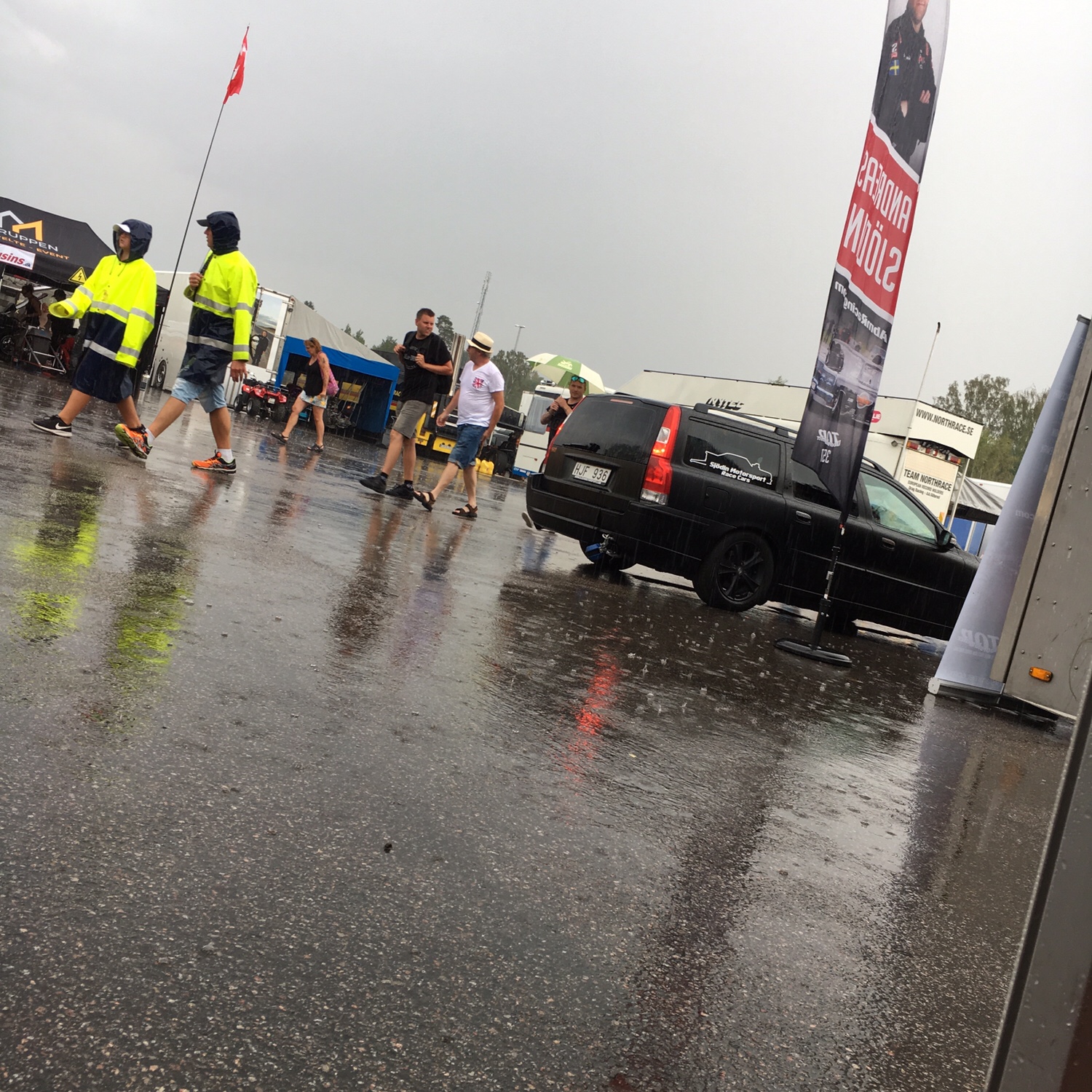 I'm pretty satisfied with our performance during the weekend, like I said earlier this was the first time in one year that I drove the Chevelle, ignition problems in Q1 that made the motor not to rew up, then 4.09, 4.06 and 3.97 in the rest of the qualifying rounds. In E1 I repeated with a 3.97 again and also after the round I found a problem again with the ignition system, changed a part and all suddenly I got the power back in the motor that I been looking for all weekend that now made me blew the tires instead a little bit out… Well the car seams to work really good after all the winter updates / changes that I made and we are ready to fast in Malmö in about 5 weeks from now!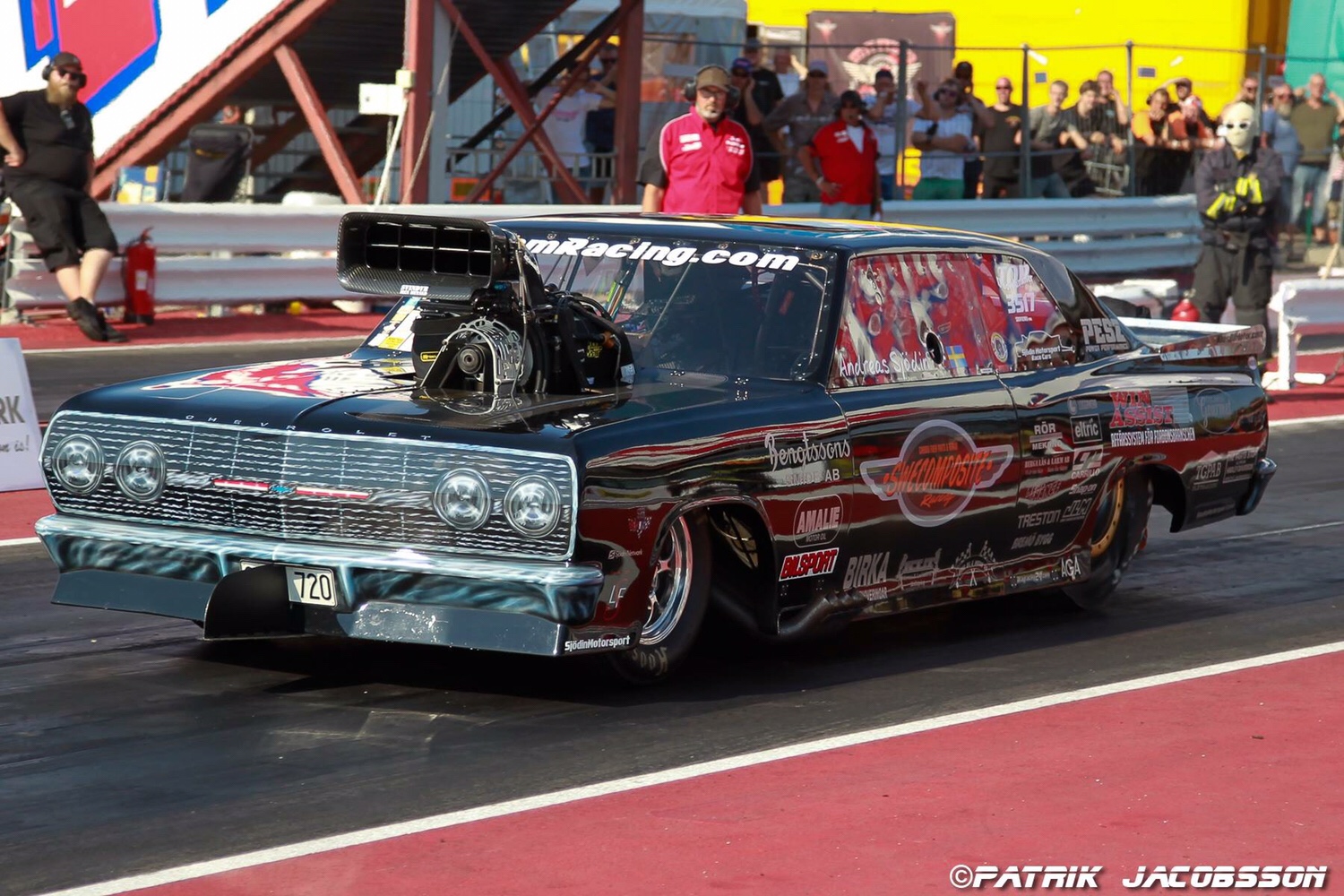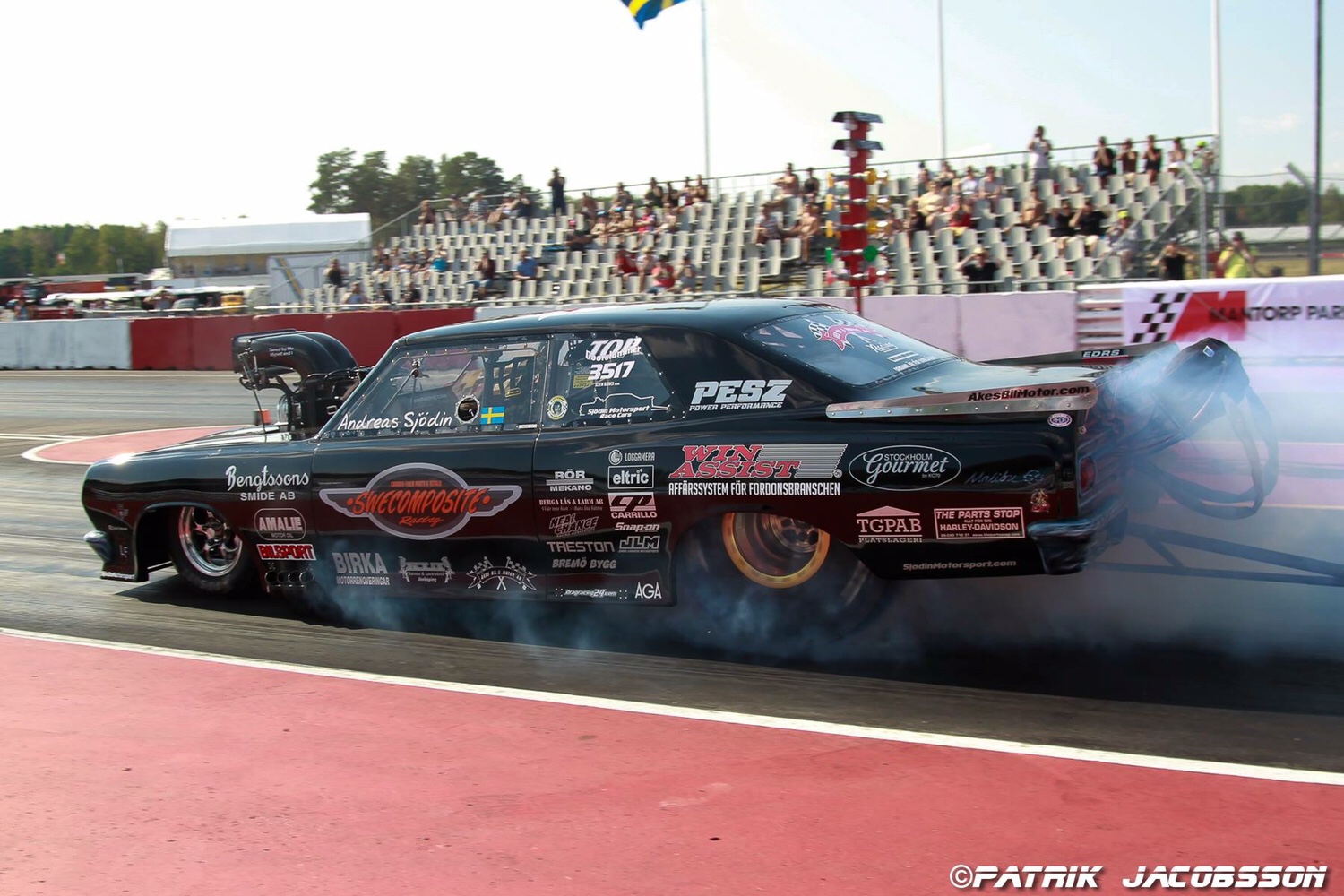 Thanks to Patrik Jacobsson at www.racebilder.nu for awesome pictures just like always!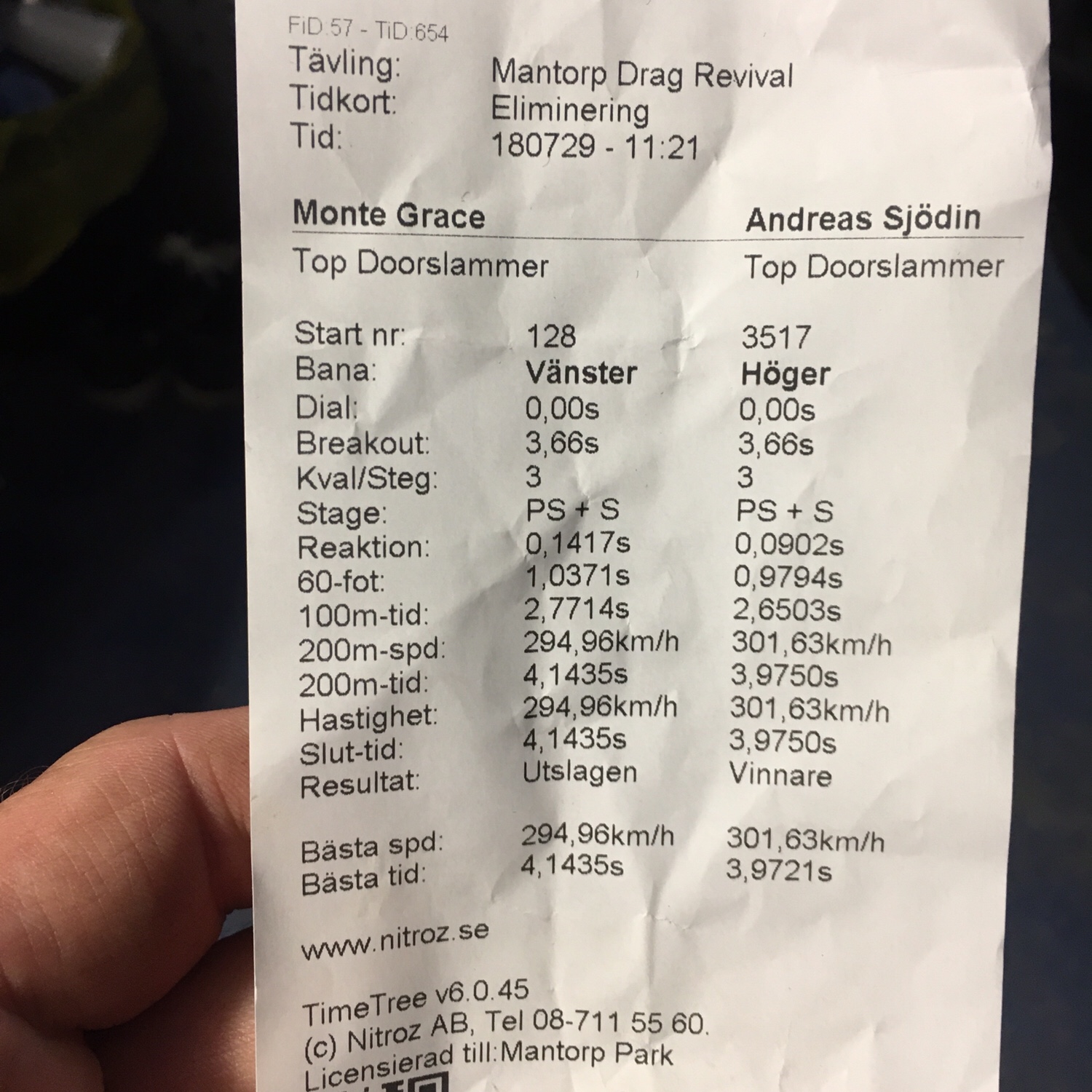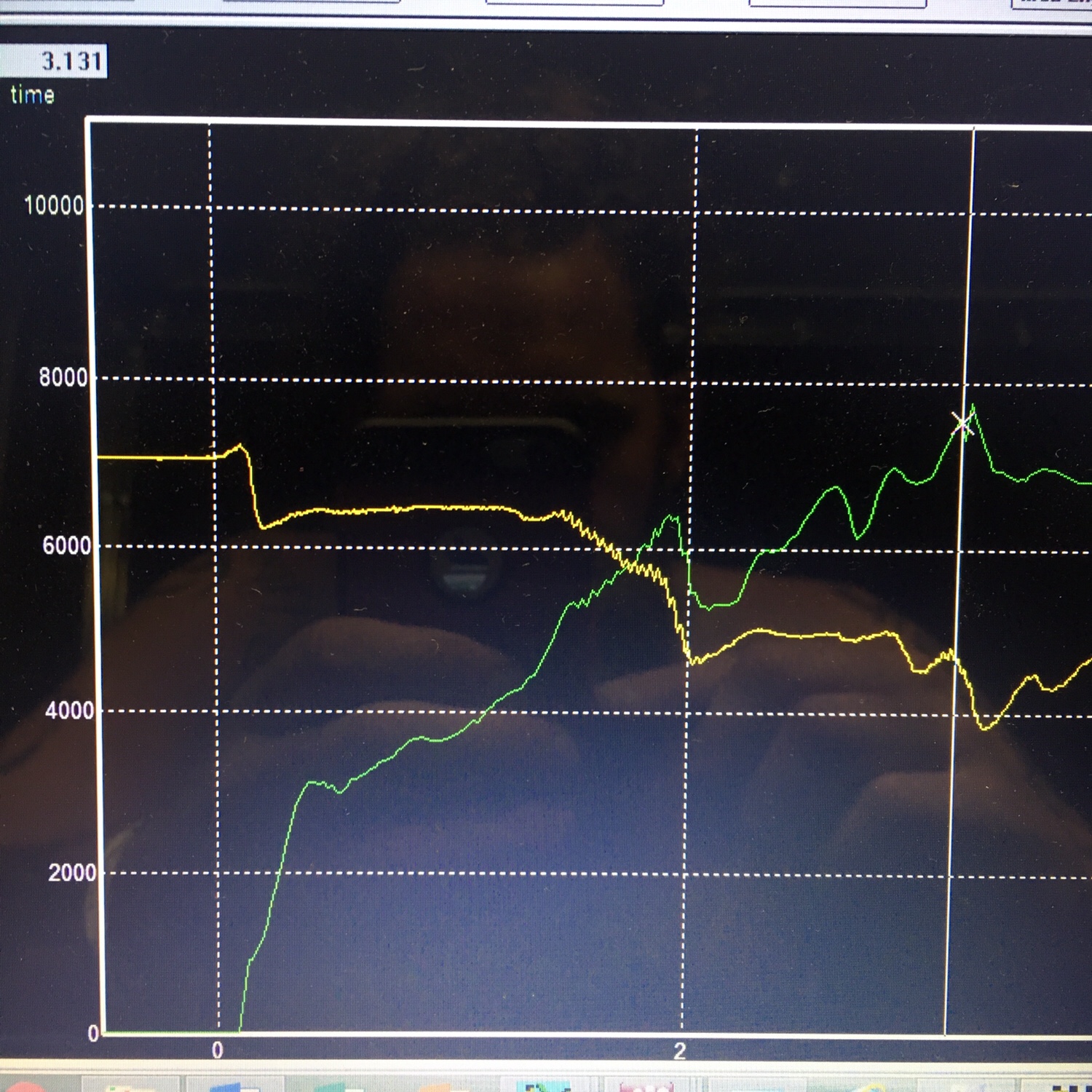 Shake it babyyyyy! 😉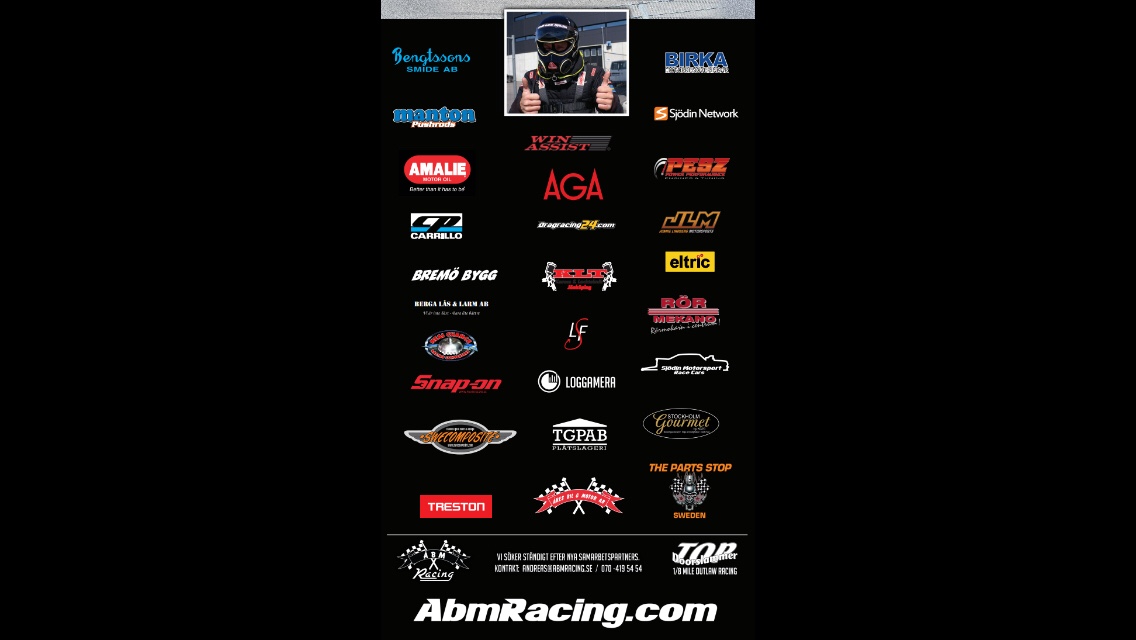 Thanks to all the people around that makes this possible for us to do, family, friends, partners and sponsors, you are the best!!!