We are already on the entry list for this seasons first event for Sjödin Motorsport / ÅBM Racing at Mantorp Park and Mantorp Drag Revival 27-29 July! 😀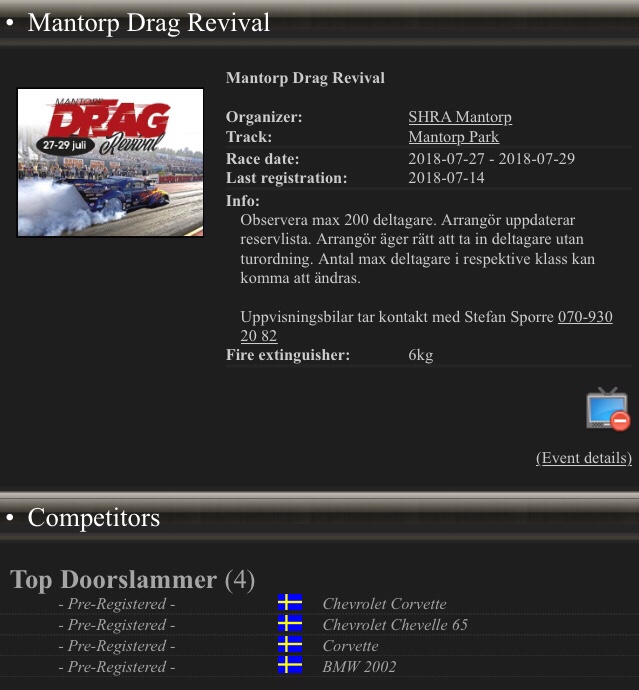 This will be the biggest drag racing happening in Sweden this year and I for sure look forward to that and I think the 16 weeks to get there will fly by pretty quick! 😉 Hope to see you all there to celebrate 50 years of drag racing in Sweden together with us!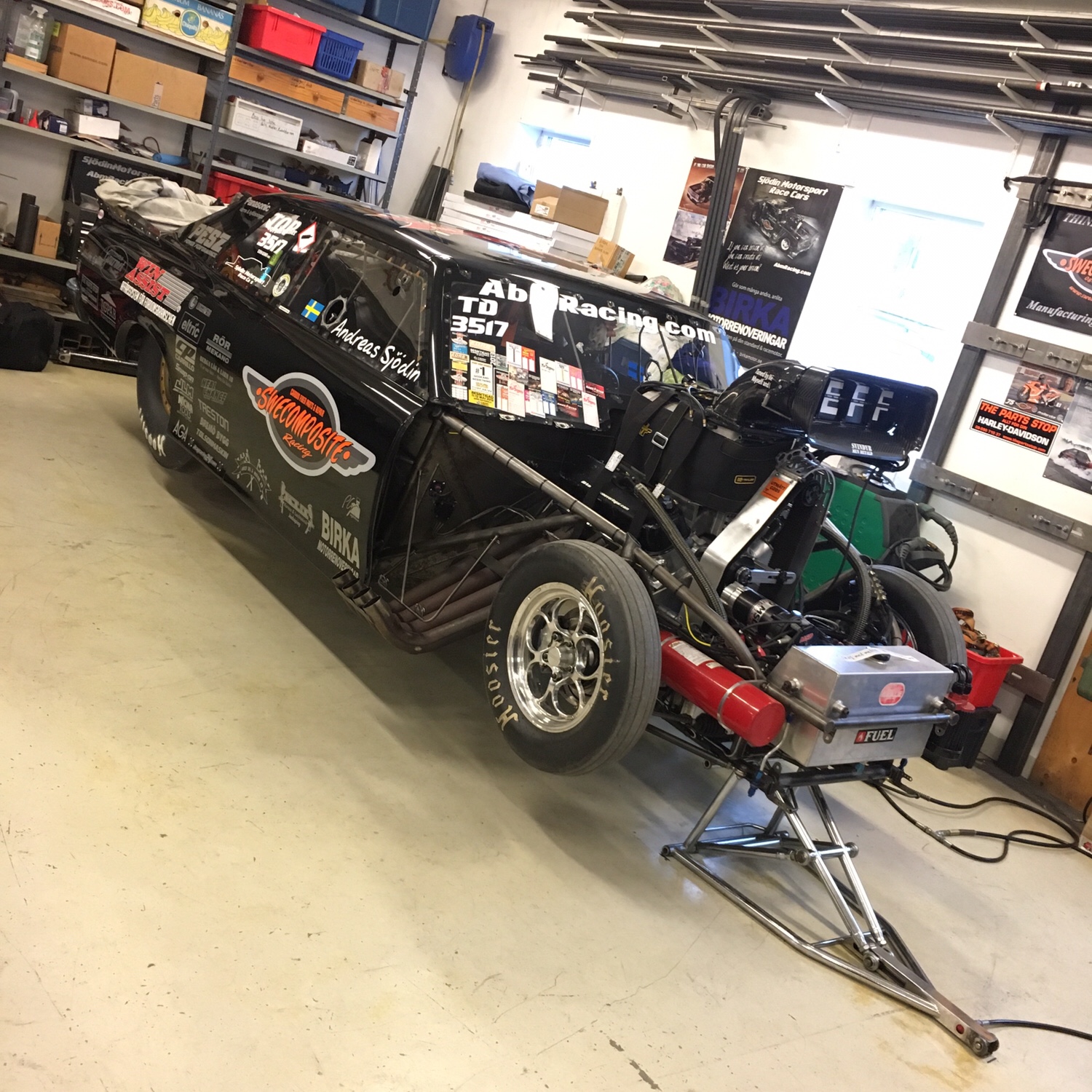 Also the Chevelle is back on the winter spot in the ÅBM shop after Elmia Custom Motor Show!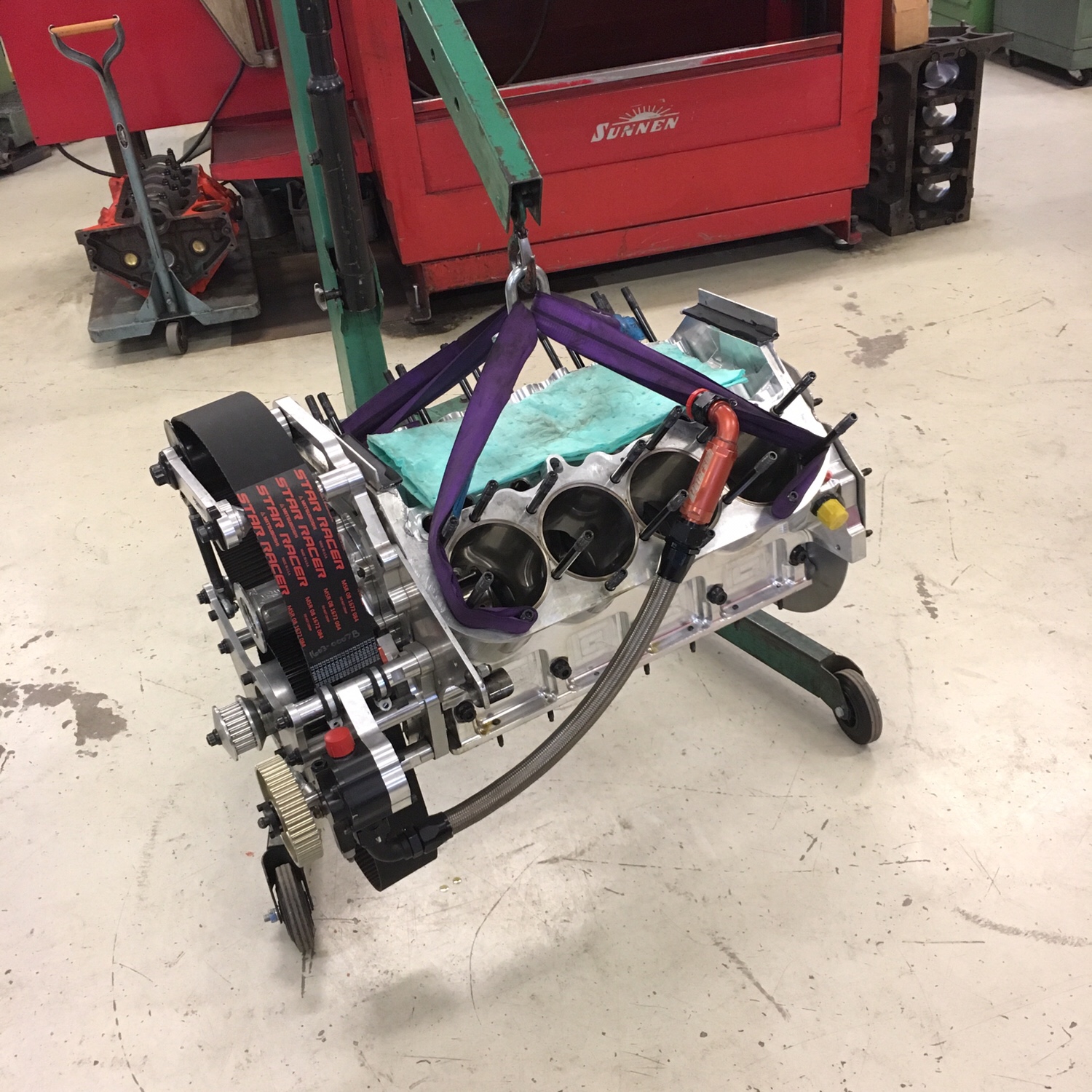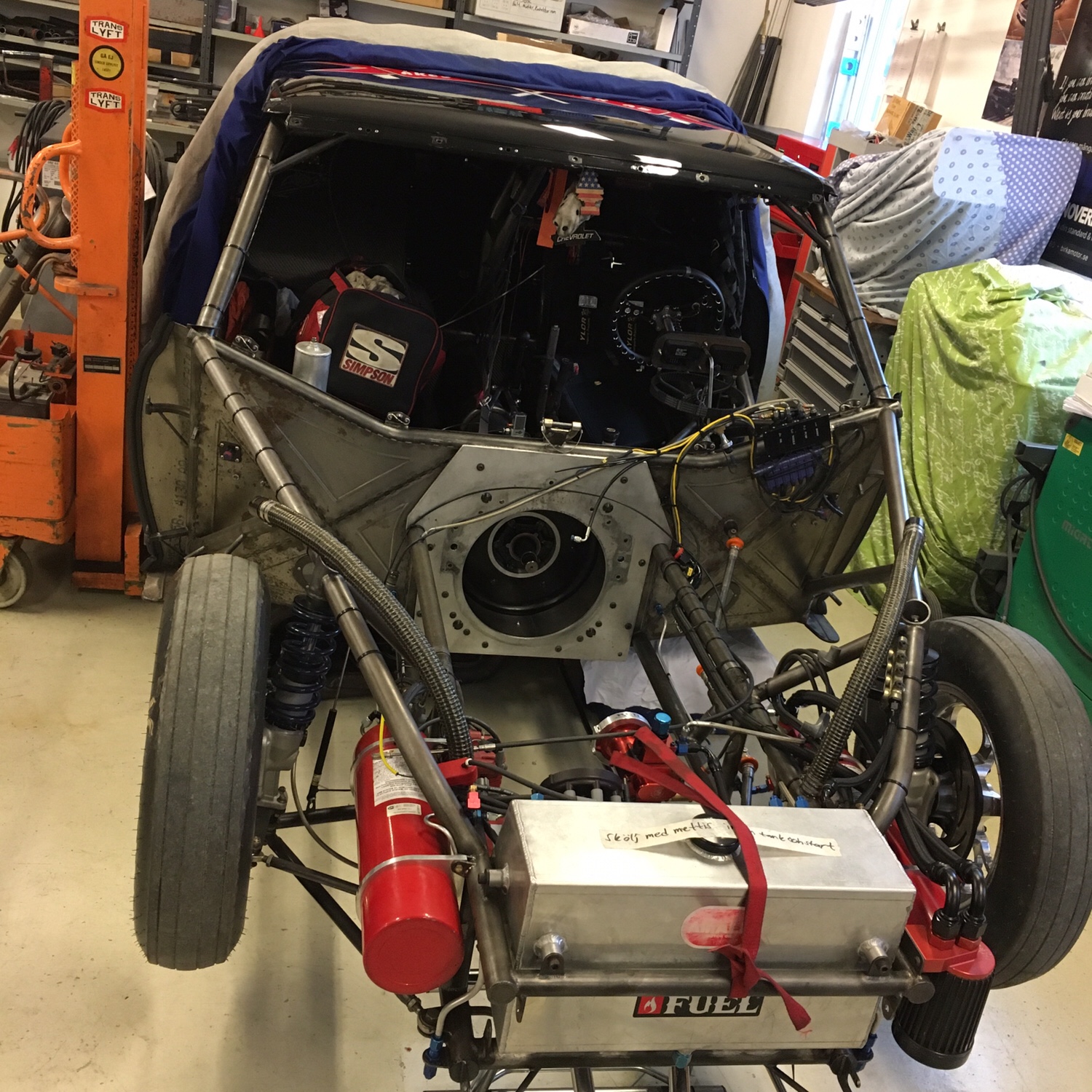 And Europe's fastest conventional headed Big Block Chevrolet is out from the chassis to get some well needed service after the 2017 season!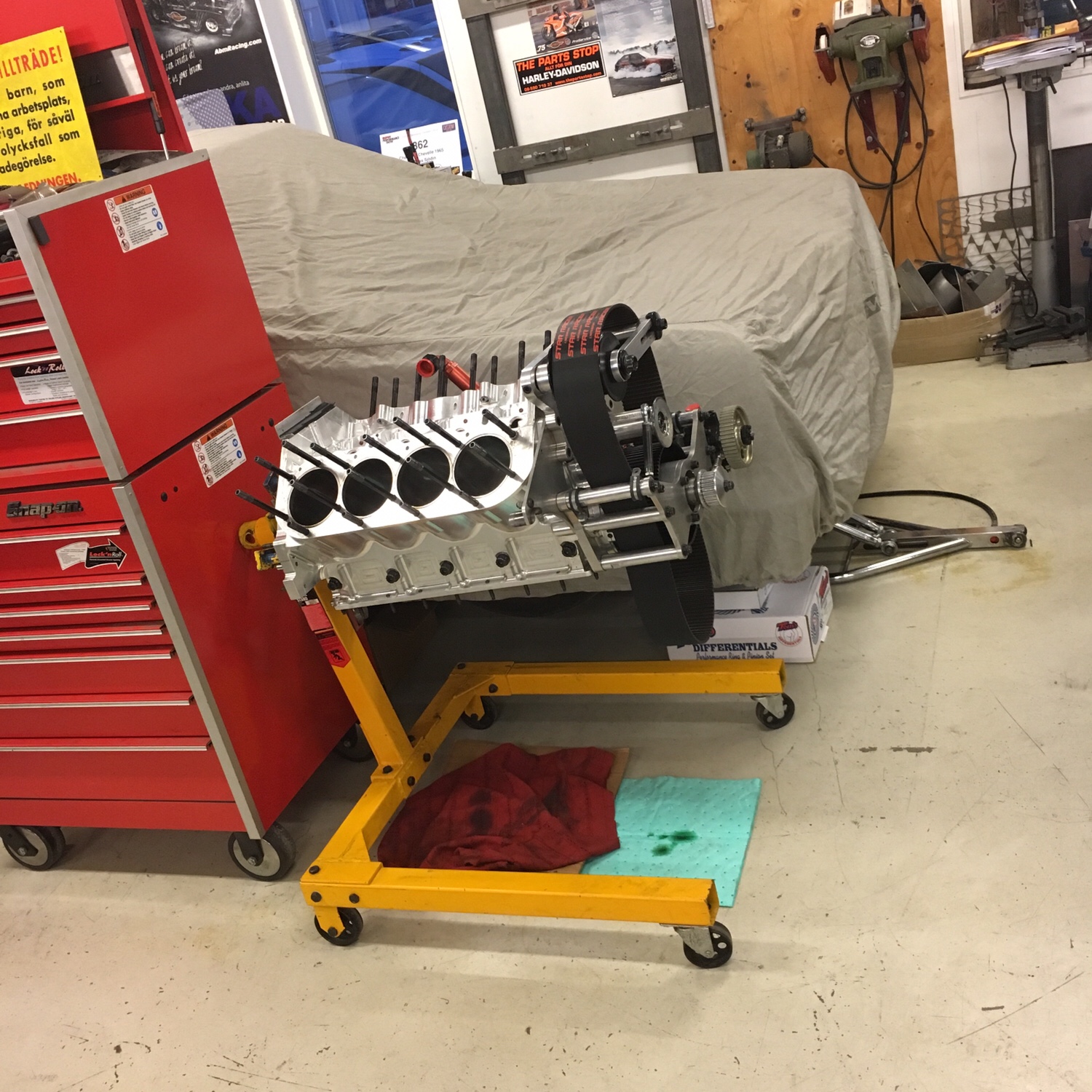 Me and Max did check the whole car trough a couple of weeks ago so right now it's just a waiting game on parts and then start to put it back together again! 🙂