And here we go, next stop the biggest car show in Sweden during Easter at Elmia Custom Motor show in Jönköping!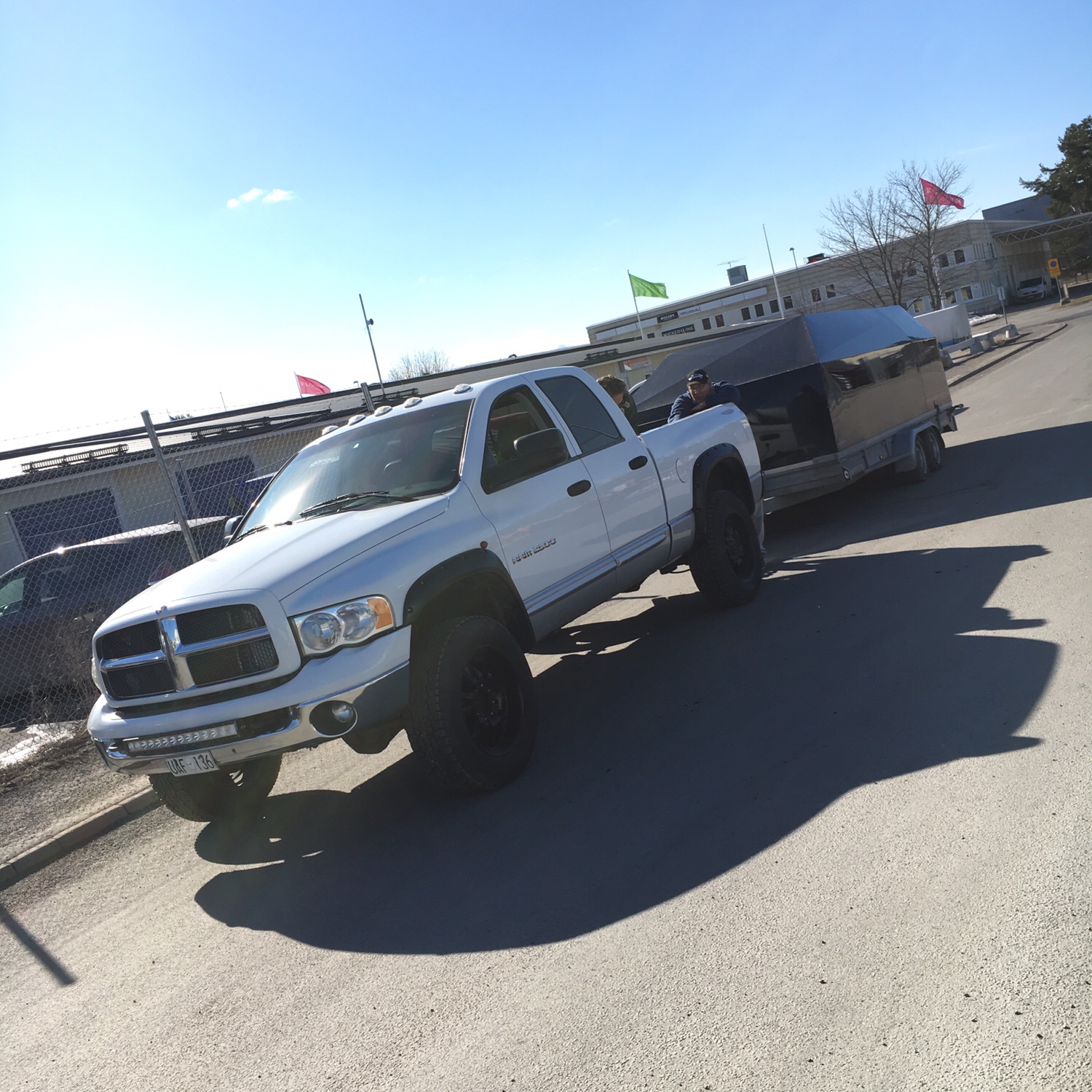 Please come by the Sundsvall Raceway / SHRA Sundsvalls showcase with number B02:100 for a chat about Sjödin Motorsport / ÅBM Racing and Top Doorslammer! A huge thanks to Sofi Stam, Tommy Ledberg, TTR Jompa, Johan Lindberg and Sundsvall Raceway / SHRA Sundsvall for making this happen!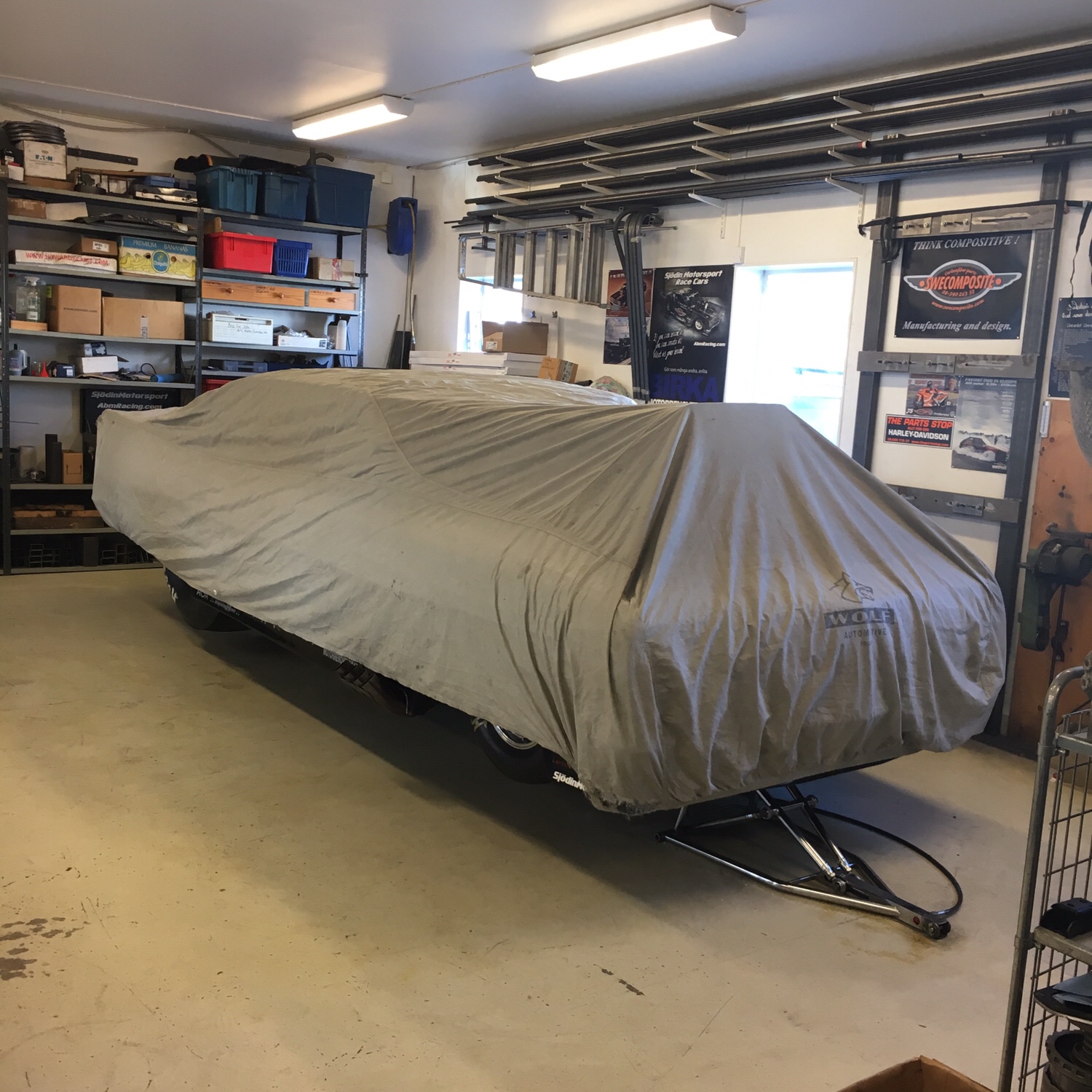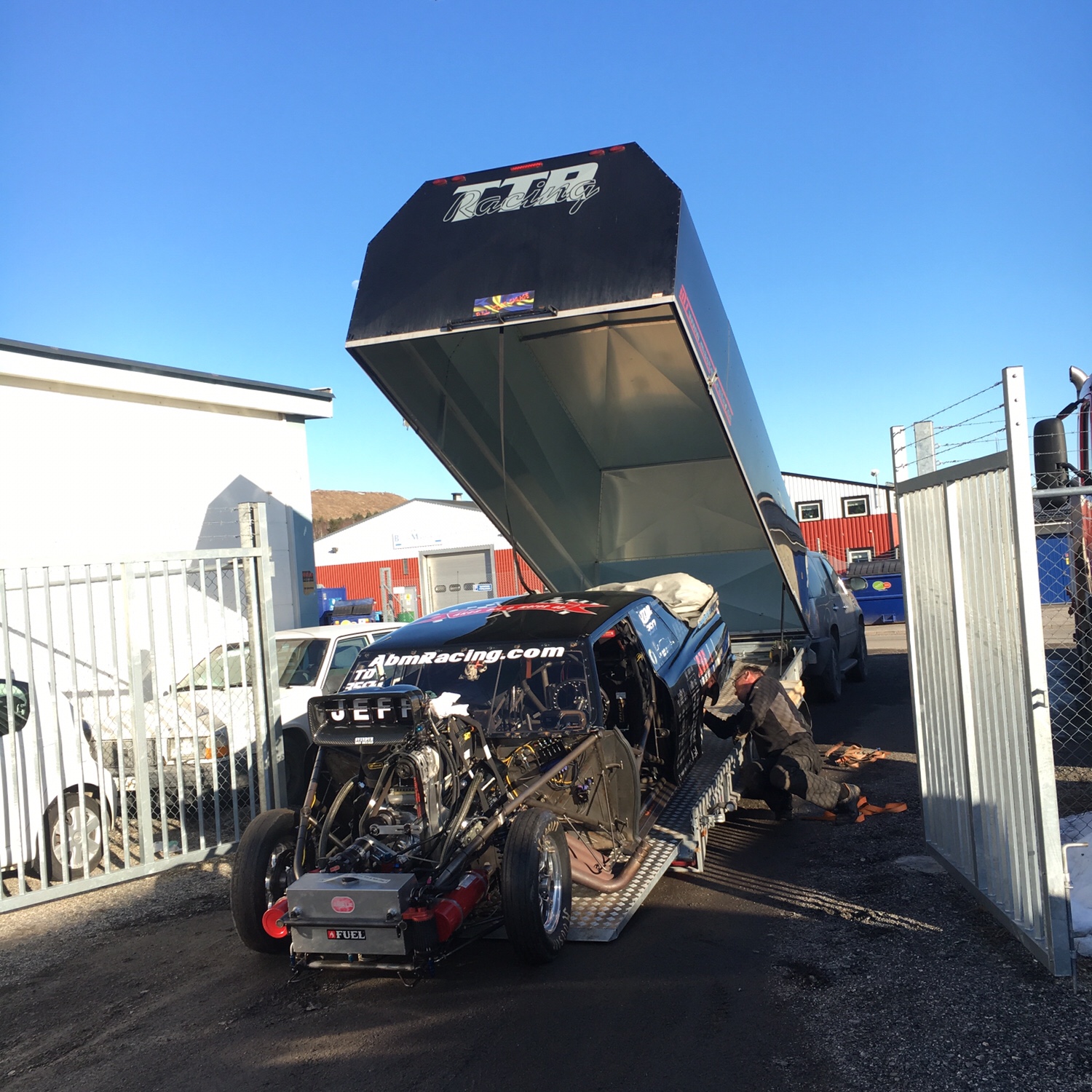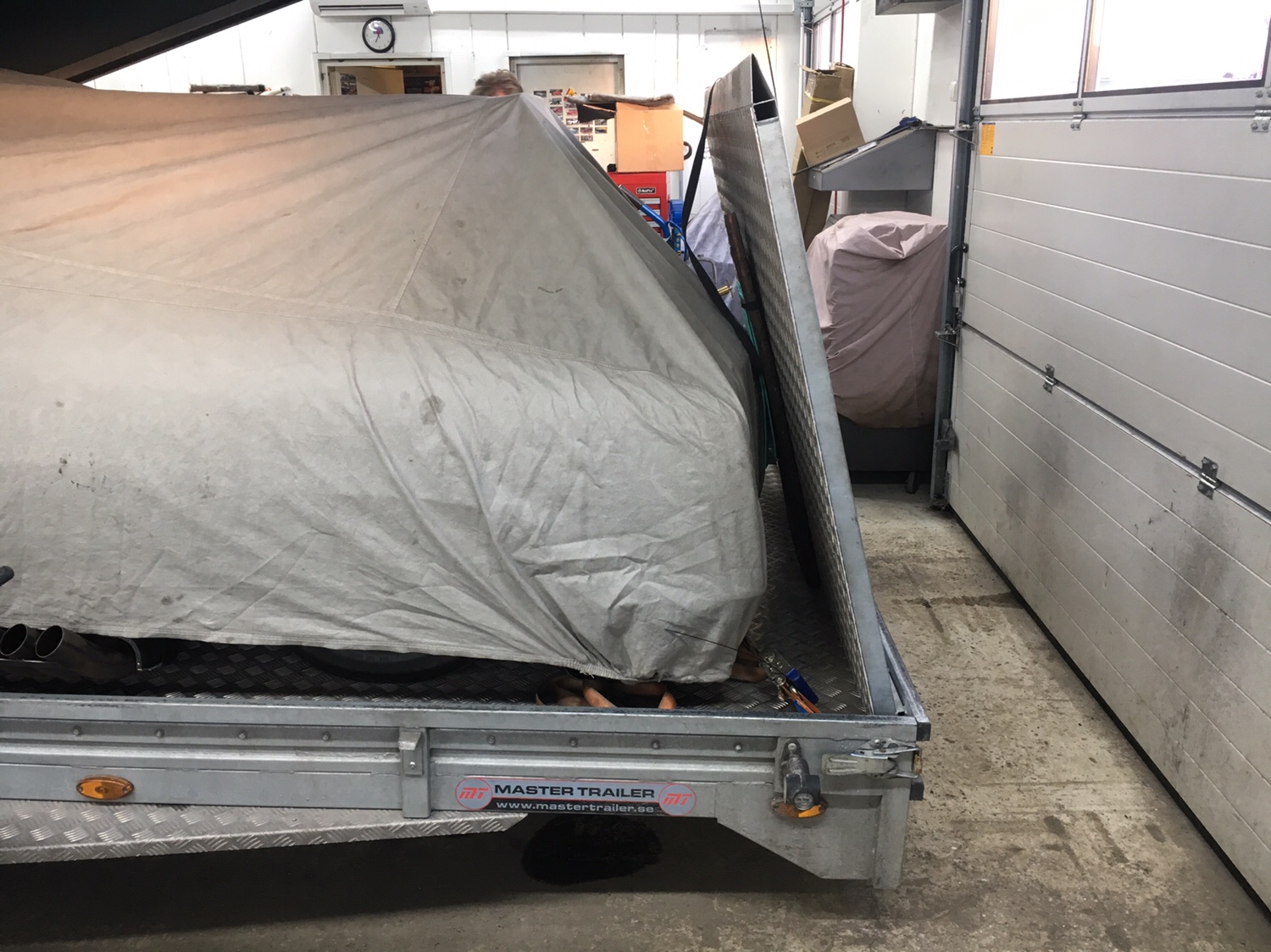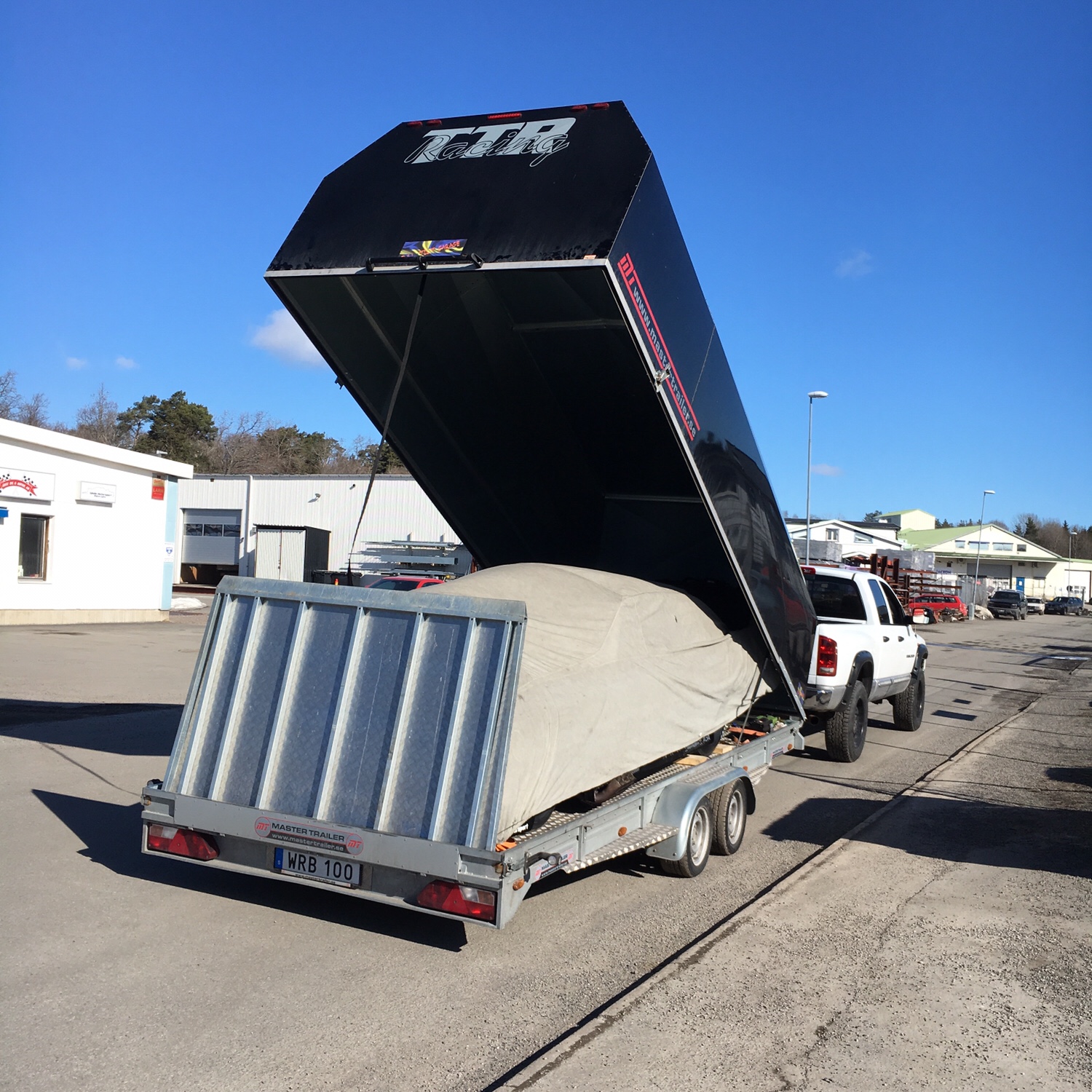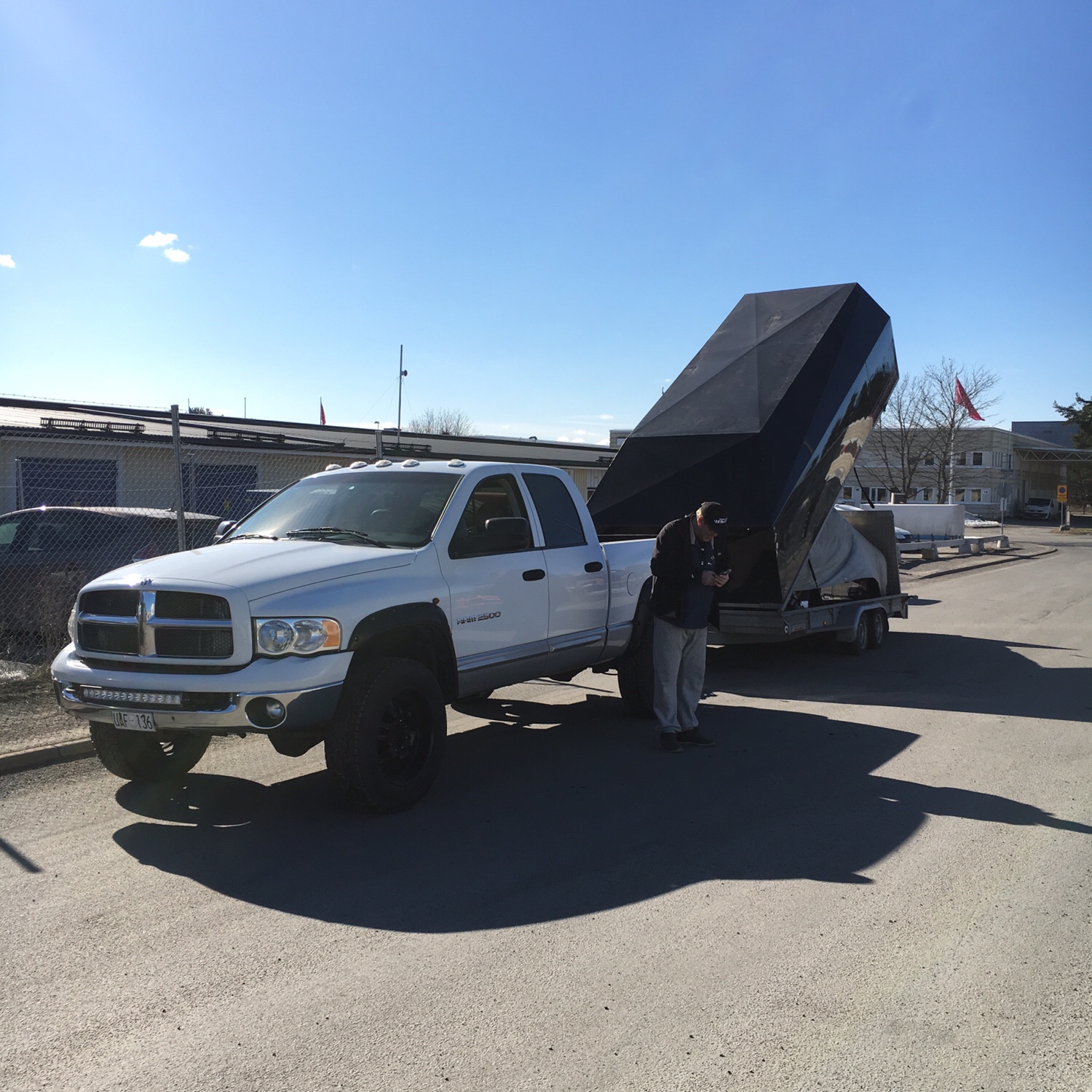 It was a bit messy to get the Chevelle in to the trailer, yes it's a full size original body…. 😉 But now we are on the way, looking forward to this weekend now! 😀
Btw, the Dodge truck is for sale! Contact Johan Lindberg if interested! Also thanks to Johan for the Easter candy! 🙂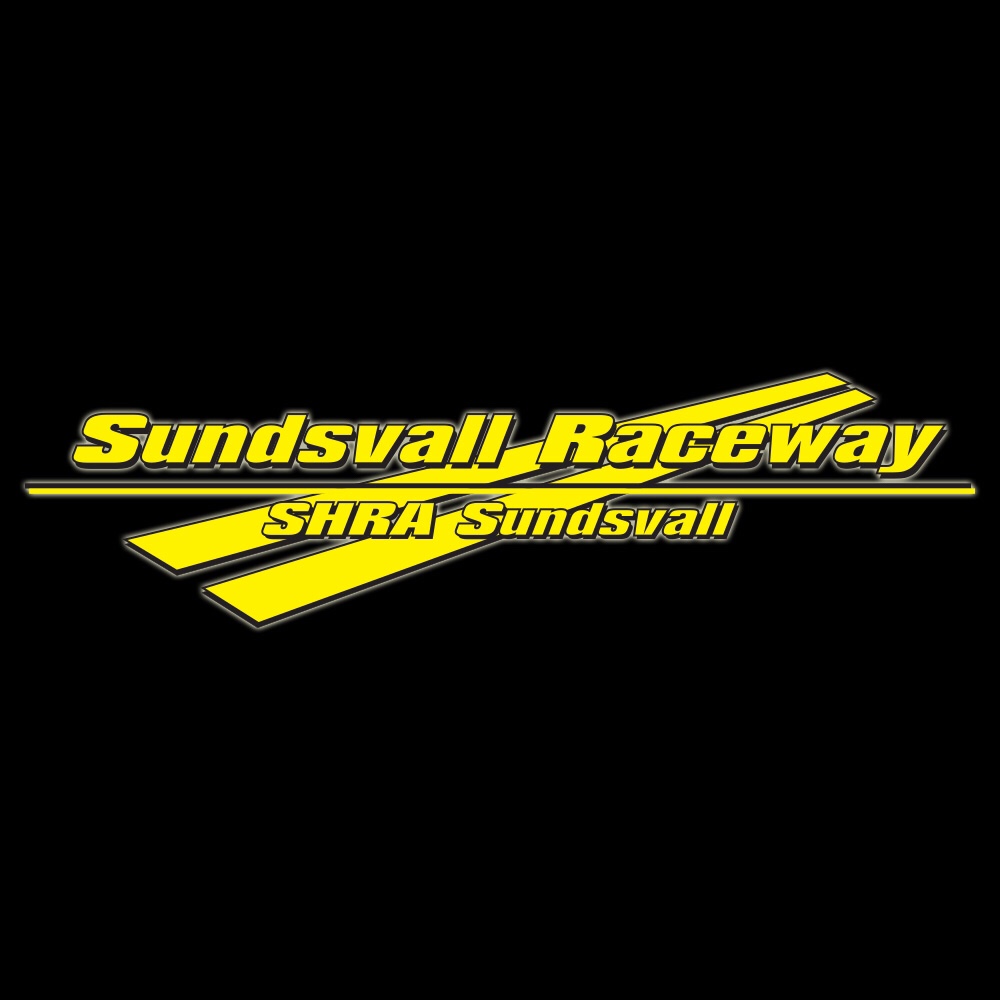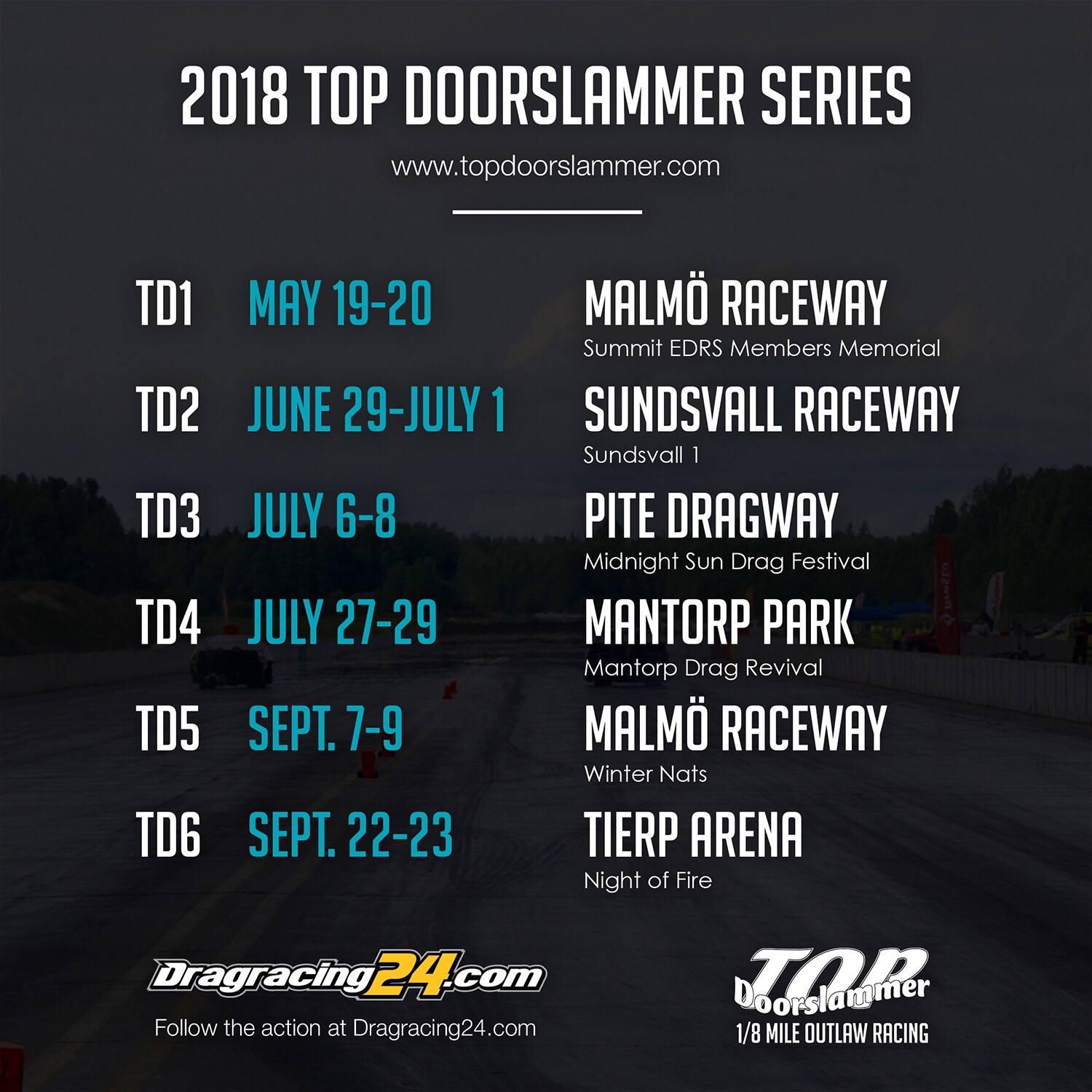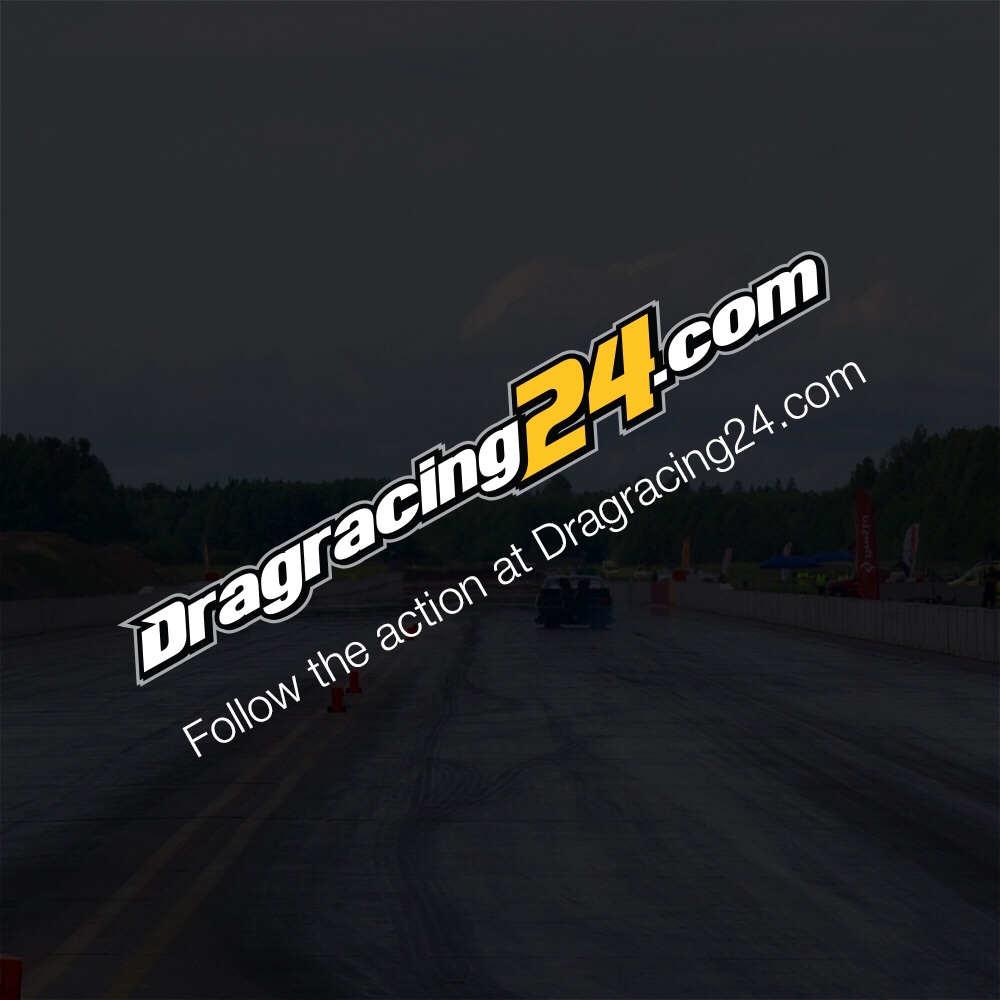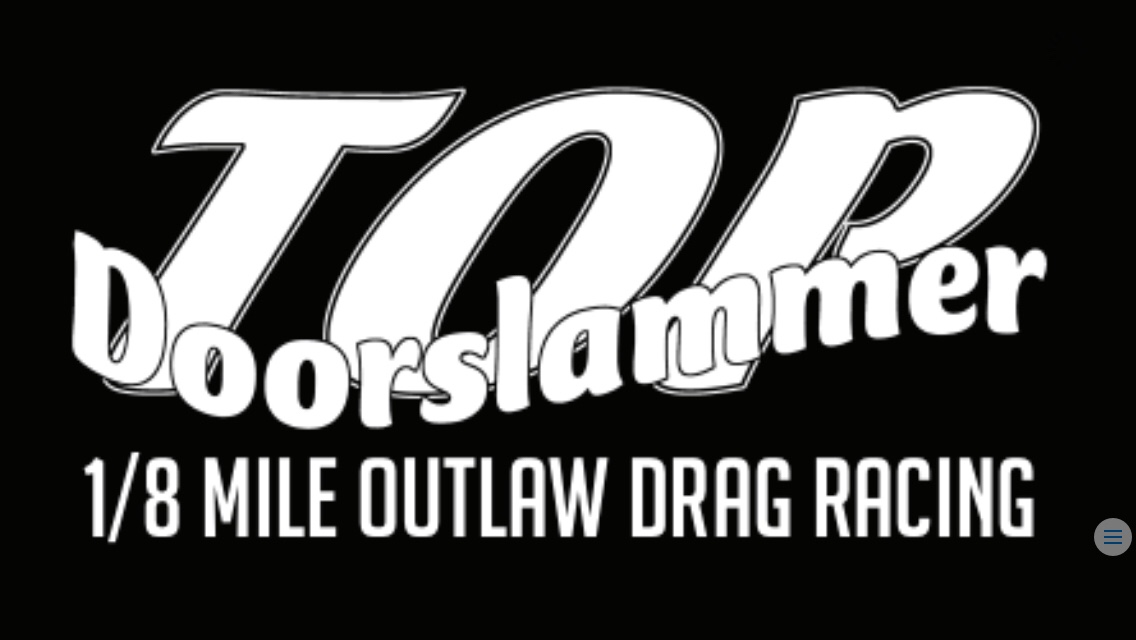 See you this weekend at Elmia Custom Motor Show!