I'm pretty sure I will end up meeting Victor Jansson in Victera Racing sometime during the elimination this weekend so I need to start working for real on my reaction time…. made a 0.020 light this round so I'm pretty satisfied with that, then a 1,006 to 60ft! After that I got a little lose, started to get a bit to much wheel speed and the car moved around a bit and in to a tiny shake about 2.0s out and I was off at 2.3s with the Sundsvall track in my head… stupid now when I look at the graph because I would been able to drive trough it I think….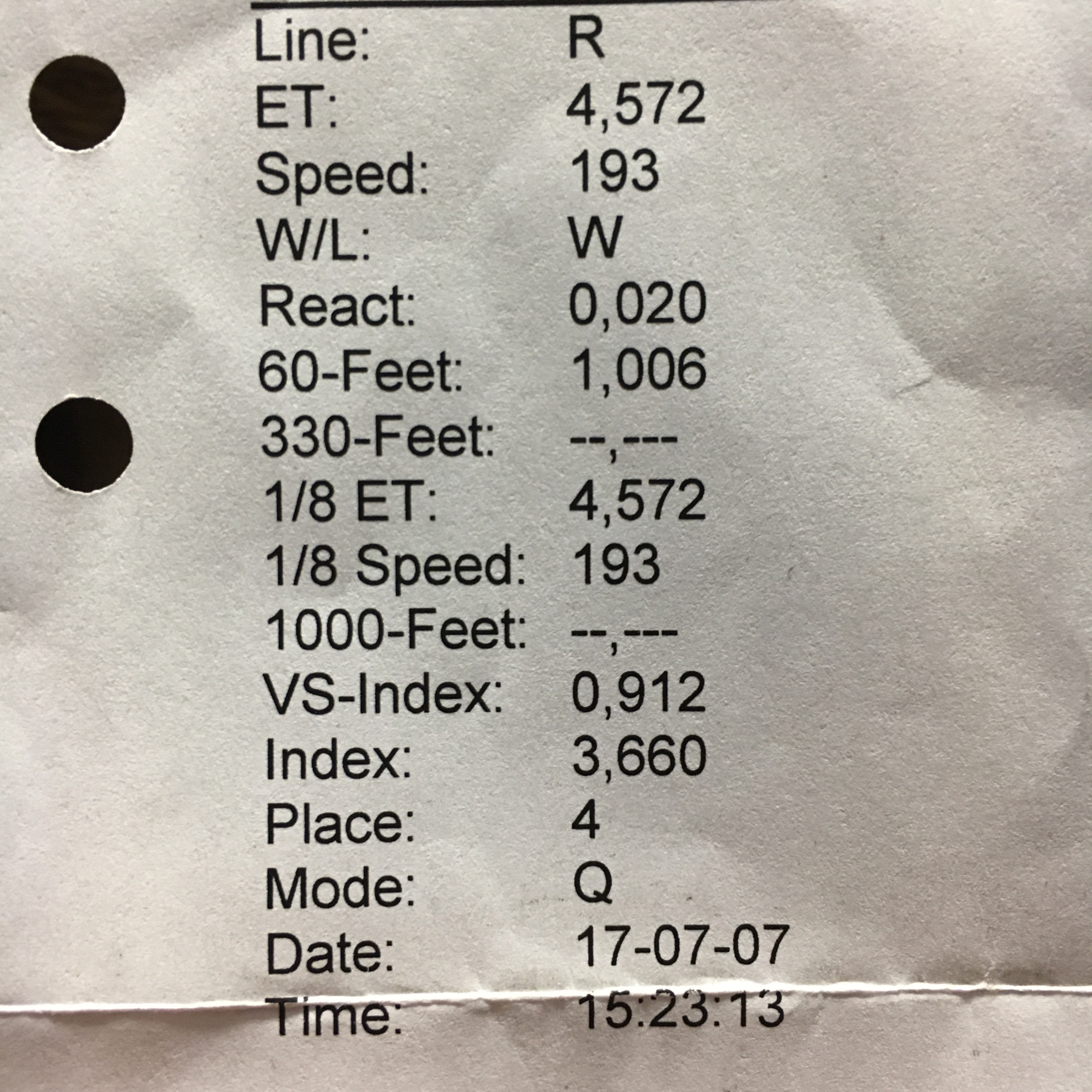 Well, I got a lot of time to find a new tune for the car, also they haven't been racing in this track since we were here one year ago so it will be better to next round, I'm pretty sure about that!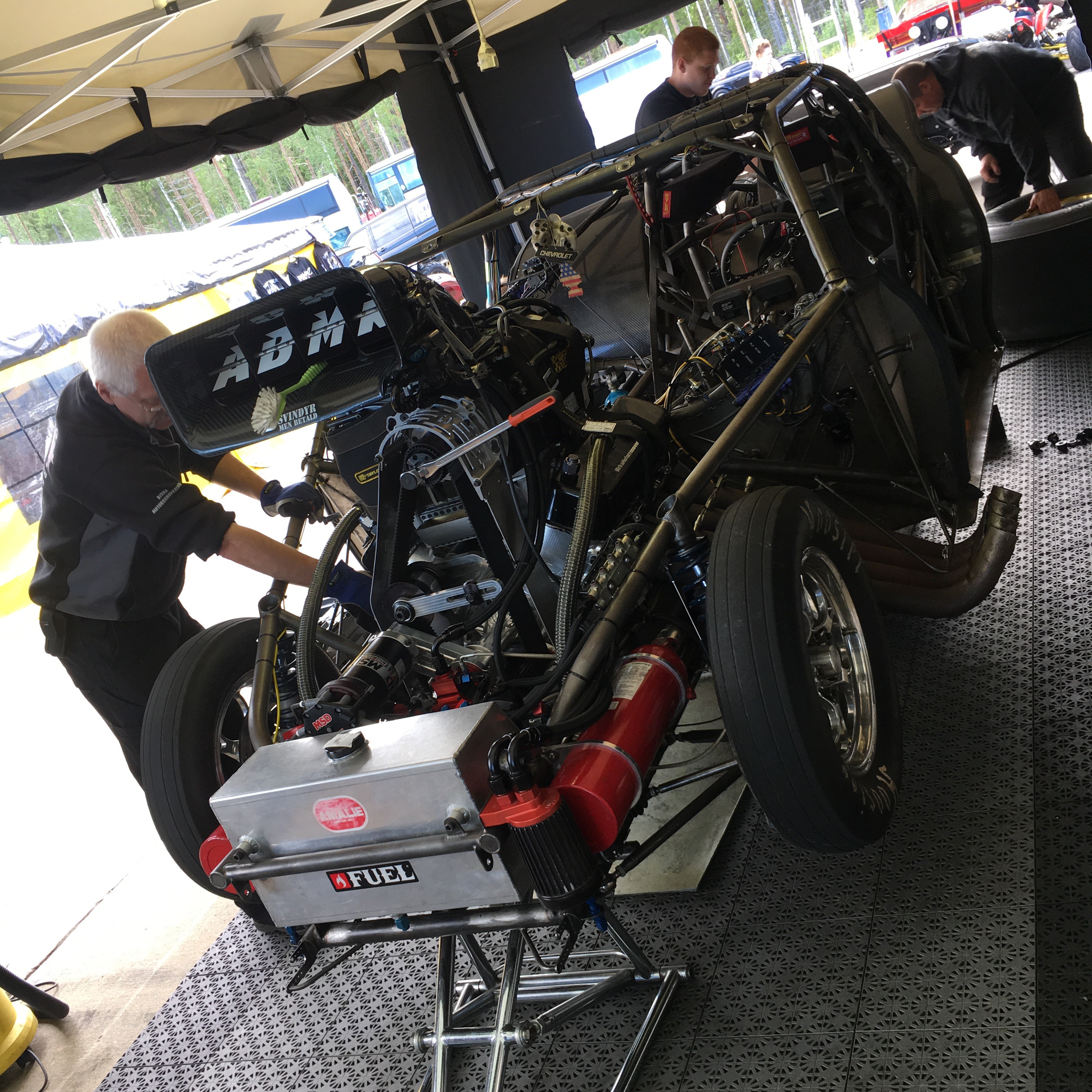 Here in the front everything looks just fine! 🙂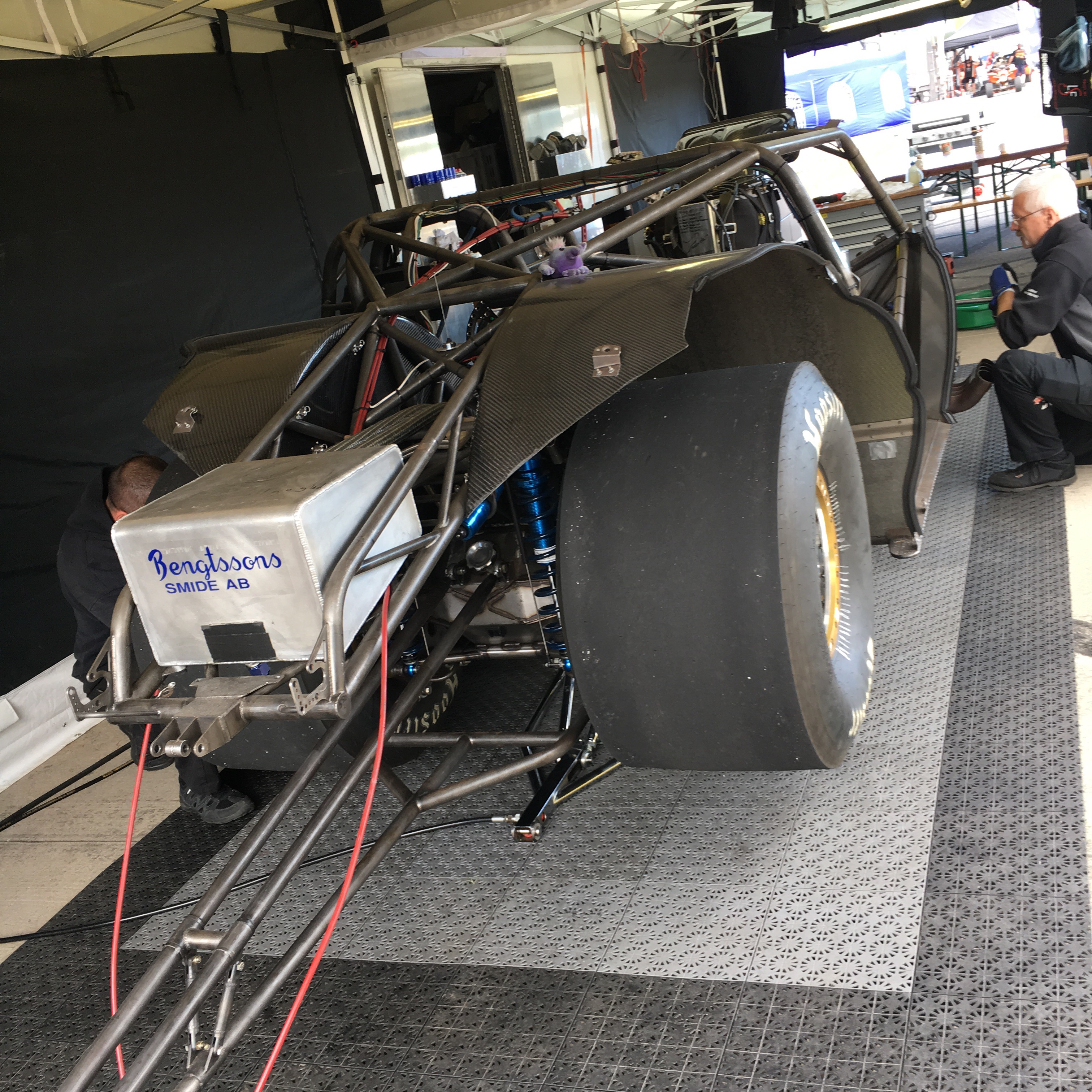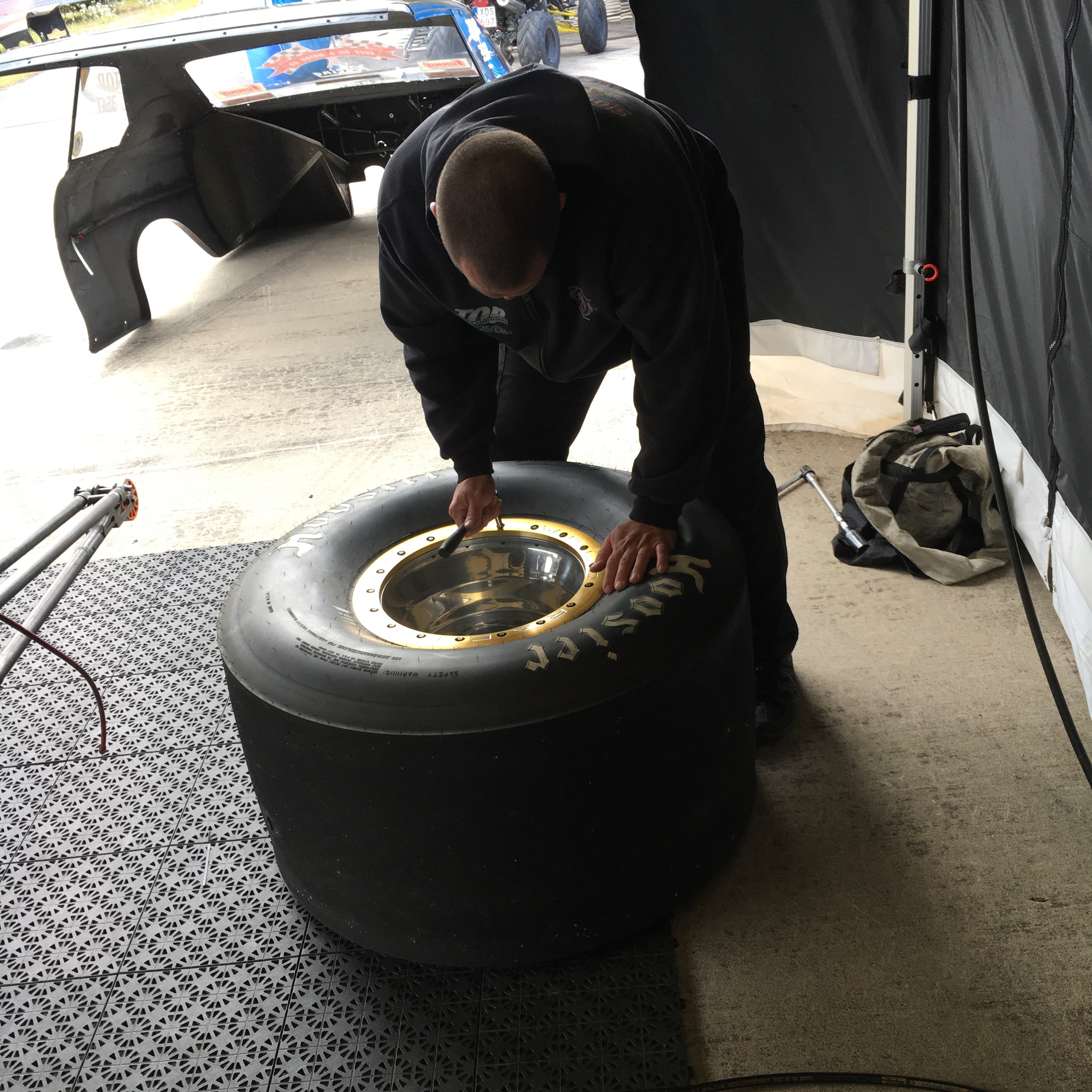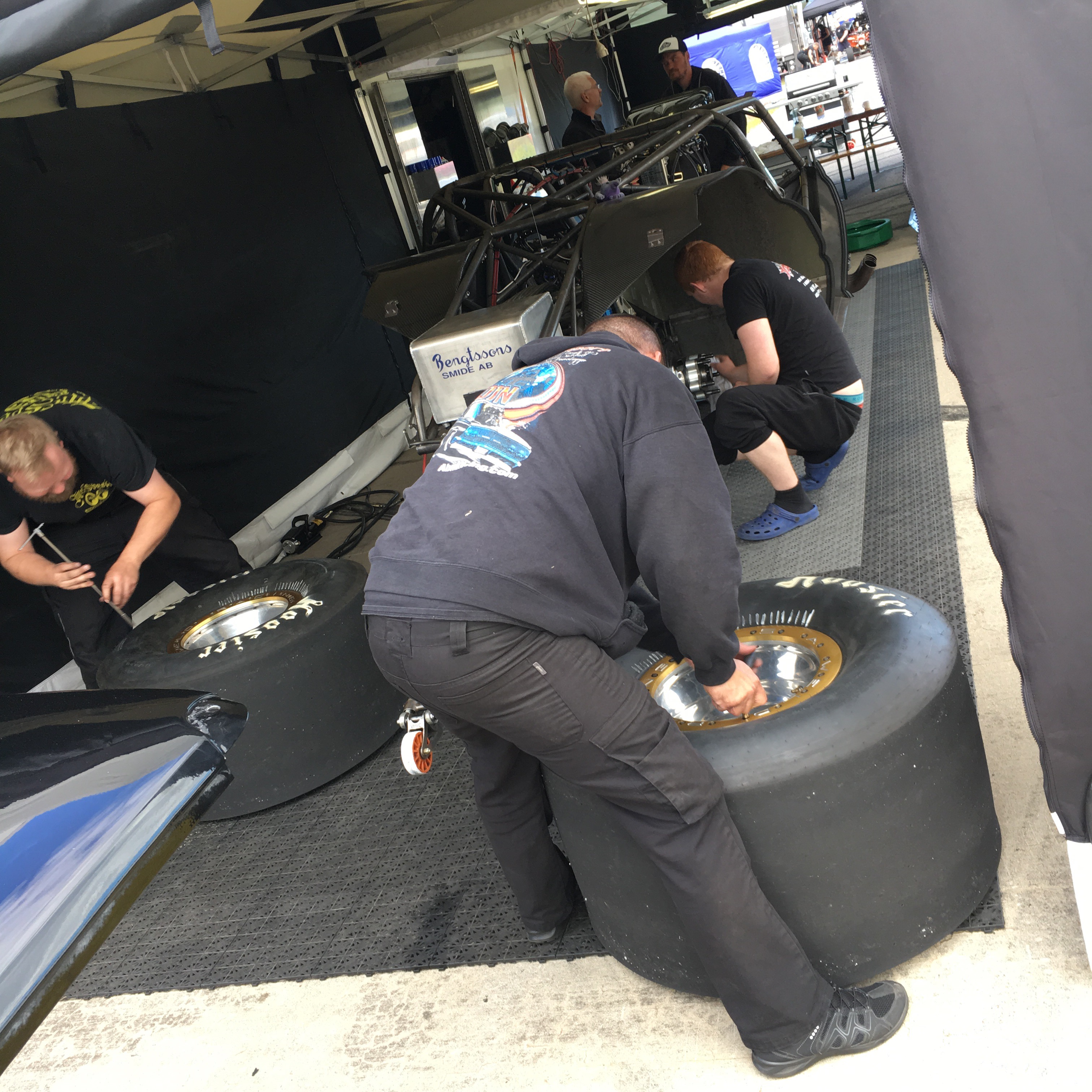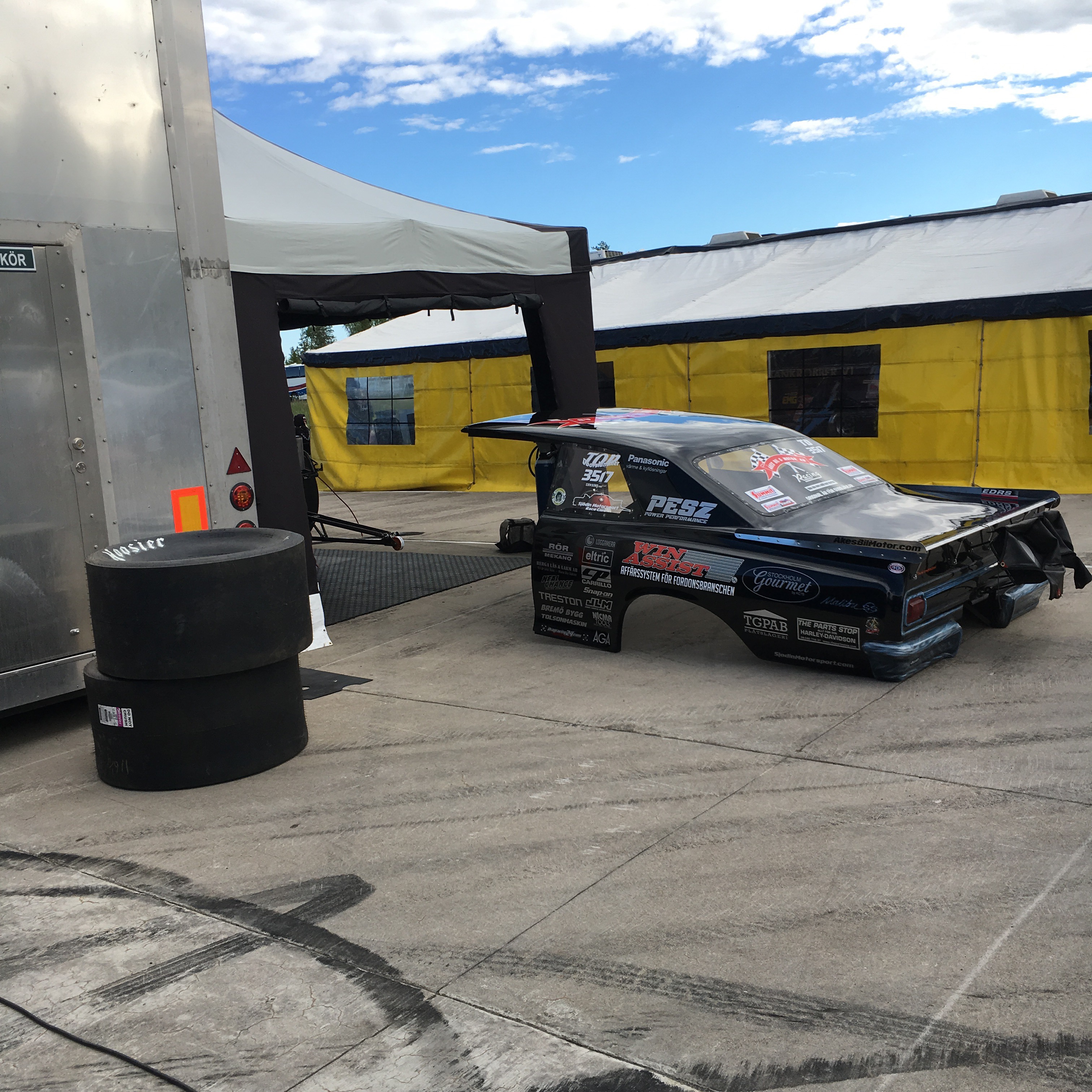 Now when we got a lot of time to next round we took the opportunity to put on some new tires and break them in in Q2!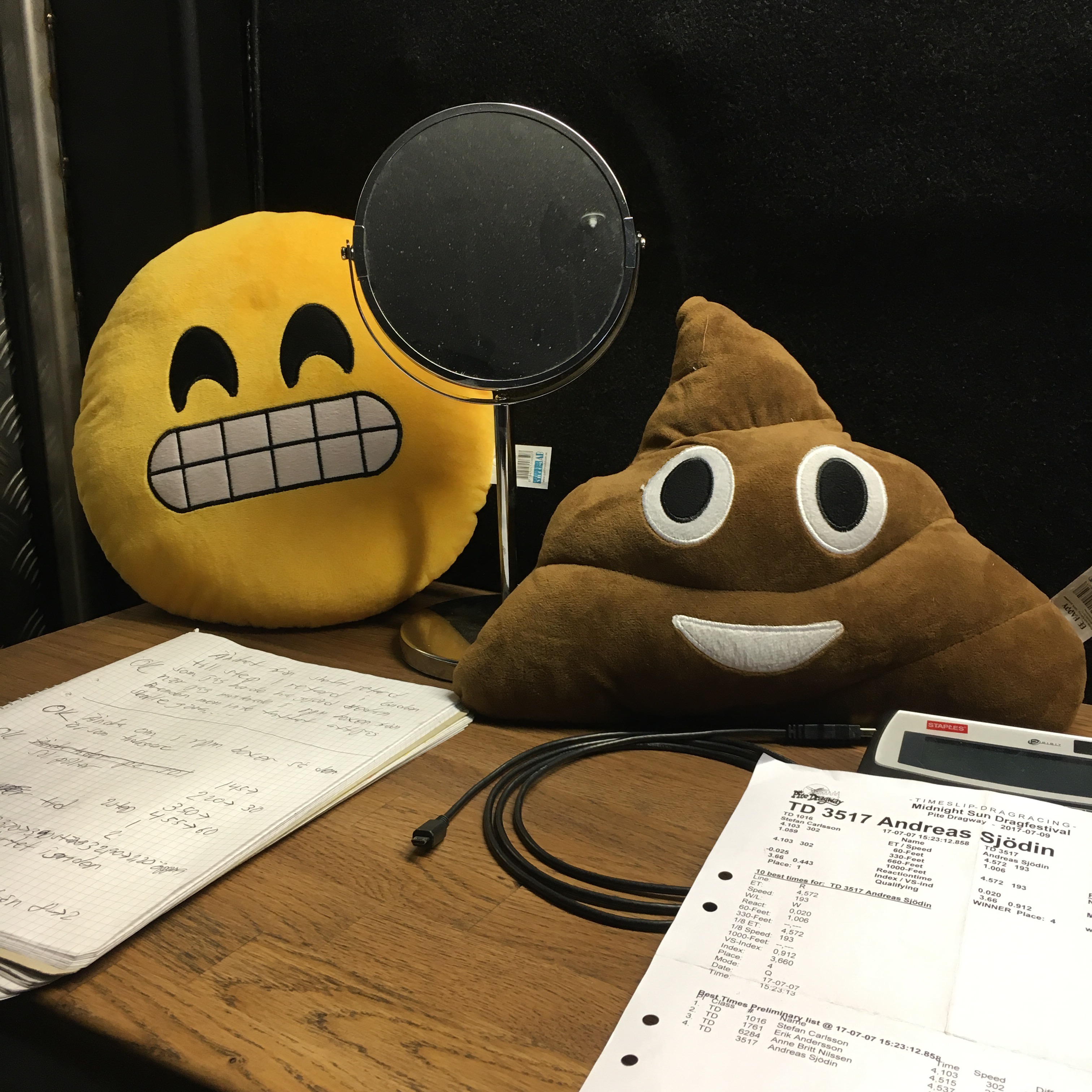 Time to find that happy tune instead of that poop tune! 😉