The track crew did cancel the last round today due to cold track conditions… Well, it's a new day tomorrow, we got 4 more qualifying rounds on the schedule, 11:00, 1:30, 4:00 and 6:30!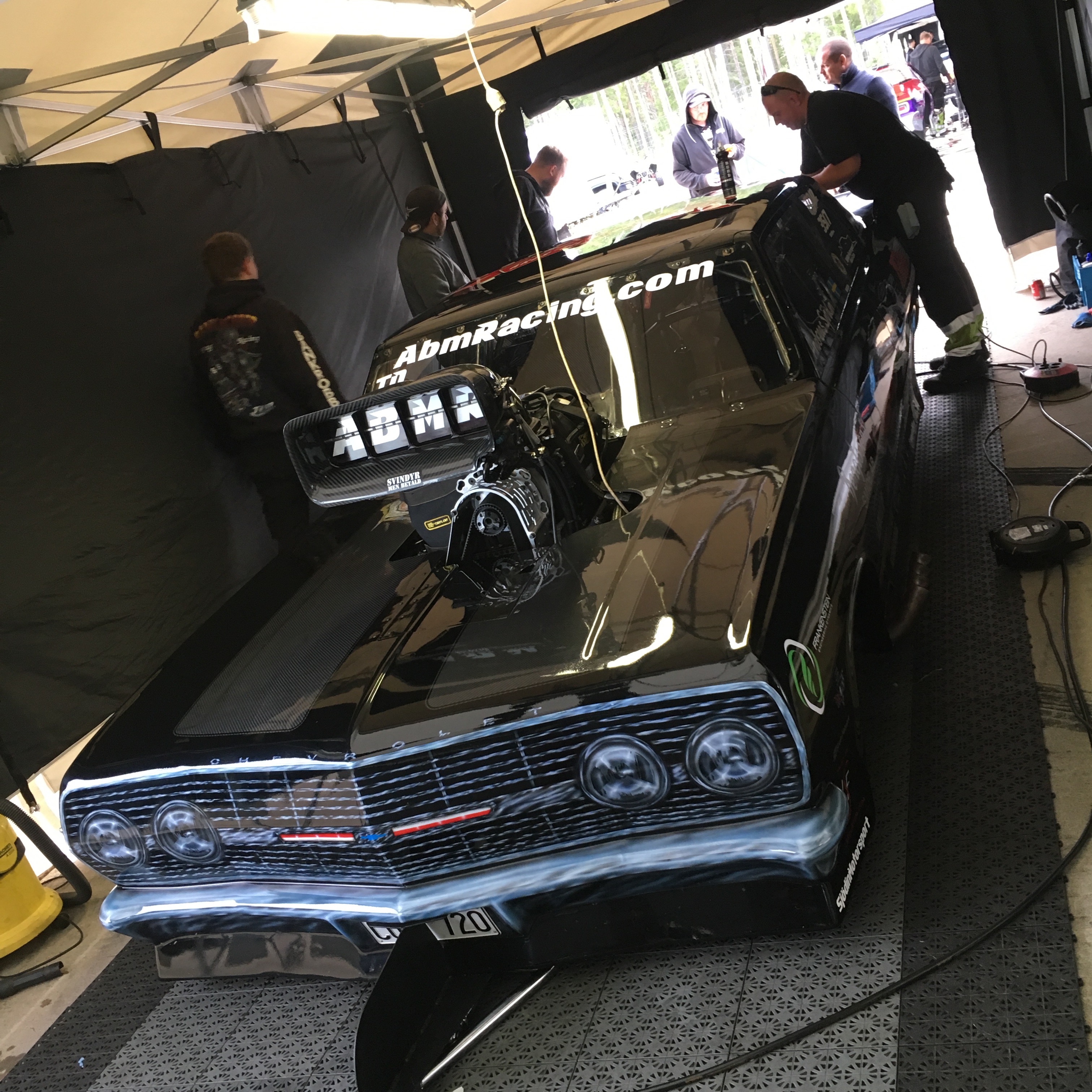 She is ready for tomorrow's first pass!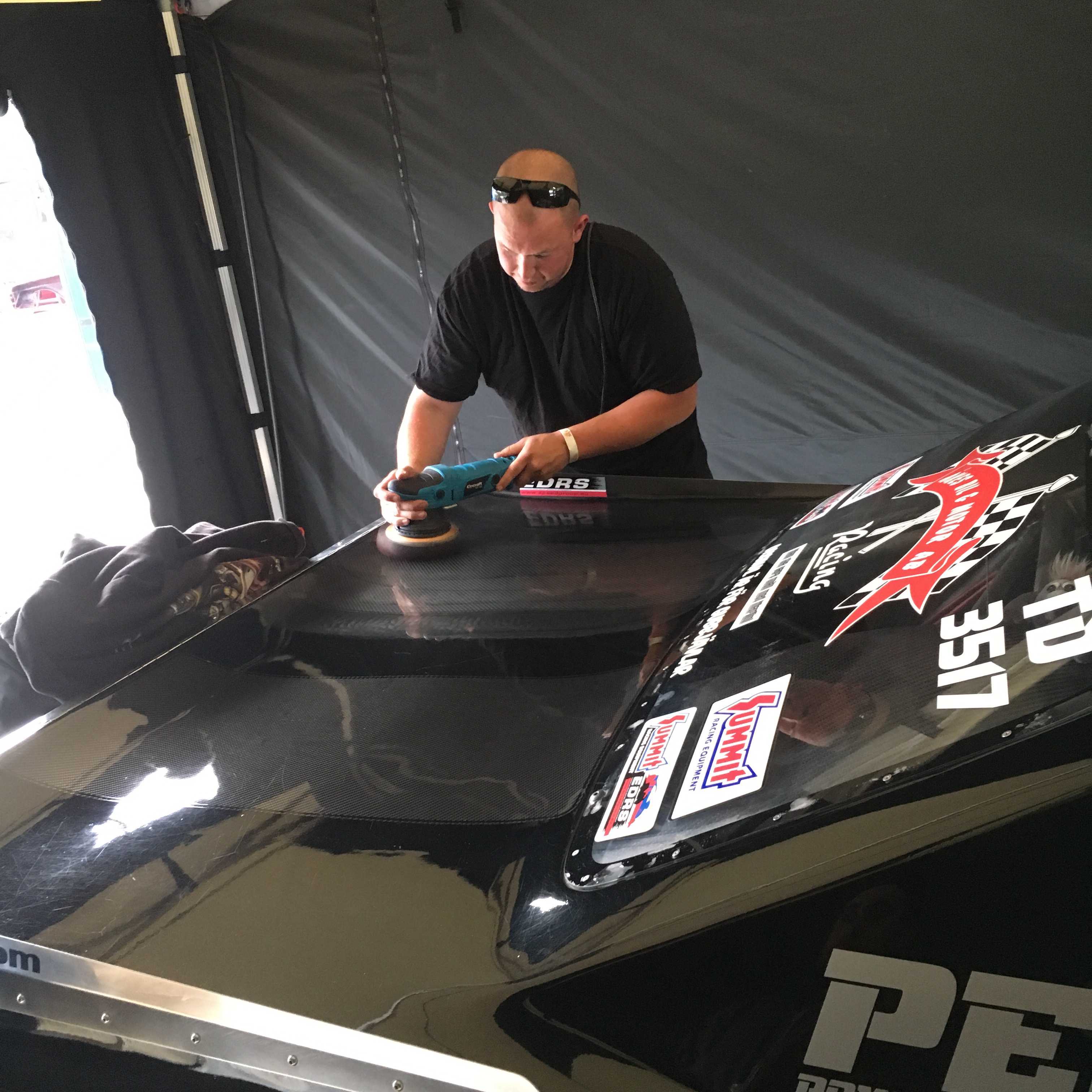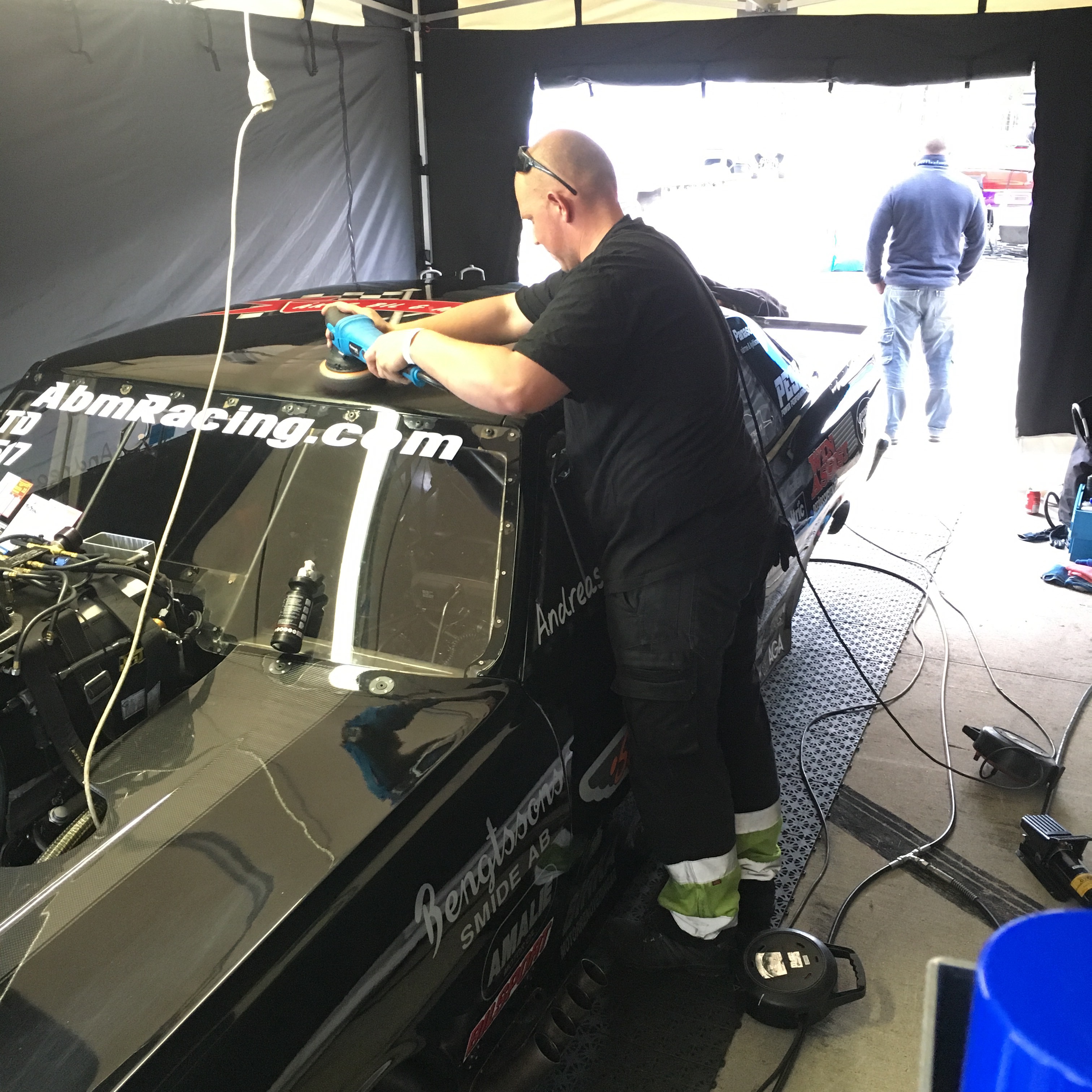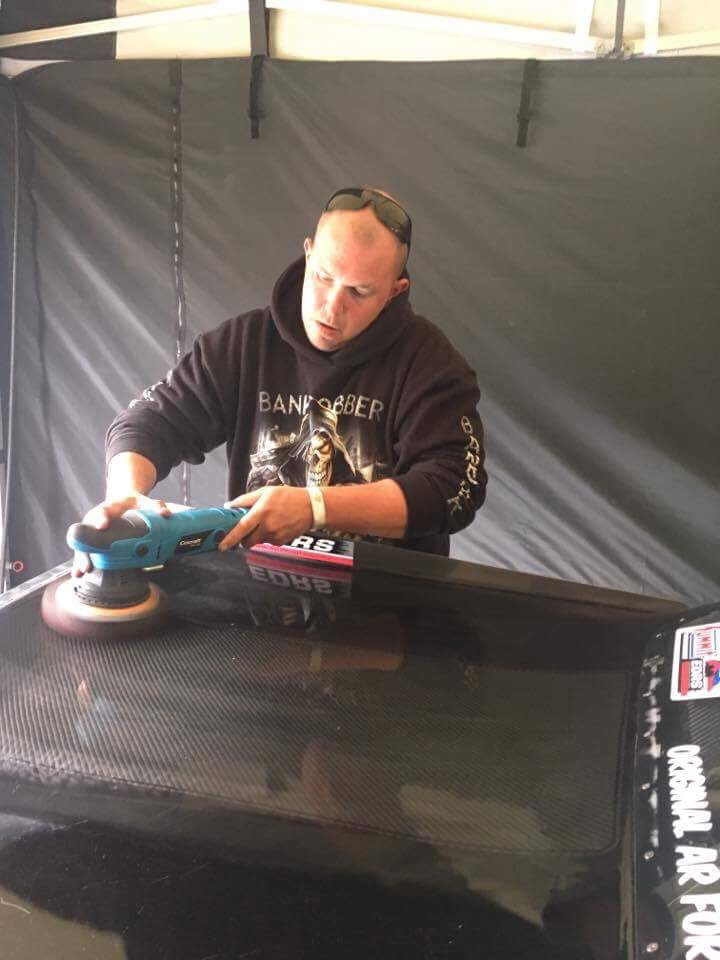 We got a crazy Skauone Påg from Bankrobber over here in our tent polishing the Chevelle!