I already knew that I was gonna hit a shake but I didn't know I was gonna be this angry about it…. I hopped it up to make a pass using the motor with all spark plug wires connected and I saw progress on that on the 60ft, 0.992! Almost a 0.98X! And that is pretty good I think, car felt really good I felt the motor producing power for the first time this weekend but then into a shake about 1.5s out, off and on the pedal because I got so angry about it and then in to a really violent shake so it now hurts in my arms and hands….
If you need to take out pretty much everything out of the motor to get down the track on a slow time this feels really meaningless to continue with, first time for a really long time I'm REALLY tired of dragracing. And no I will never put in traction control that will take the car down the track, that's just as boring to have someone doing everything on your car and you are just a monkey driving it.
But tomorrow is a new day, it's elimination day! I think we have Erik Andersson with his turbo Mustang in the first round!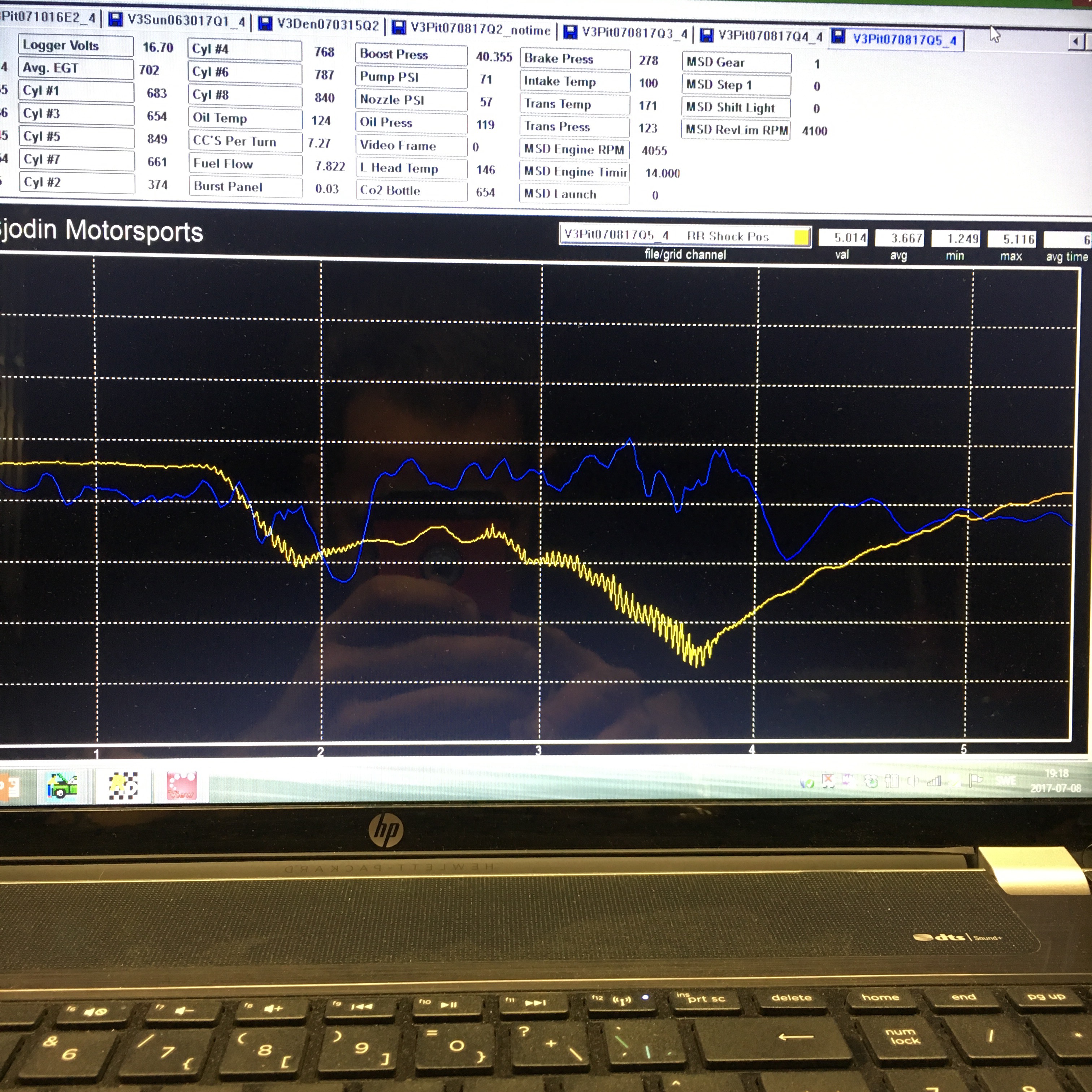 Shock did compress about 4.5 inches…. NOT GOOD FOR THE CAR…. But if you are angry you are angry! 😉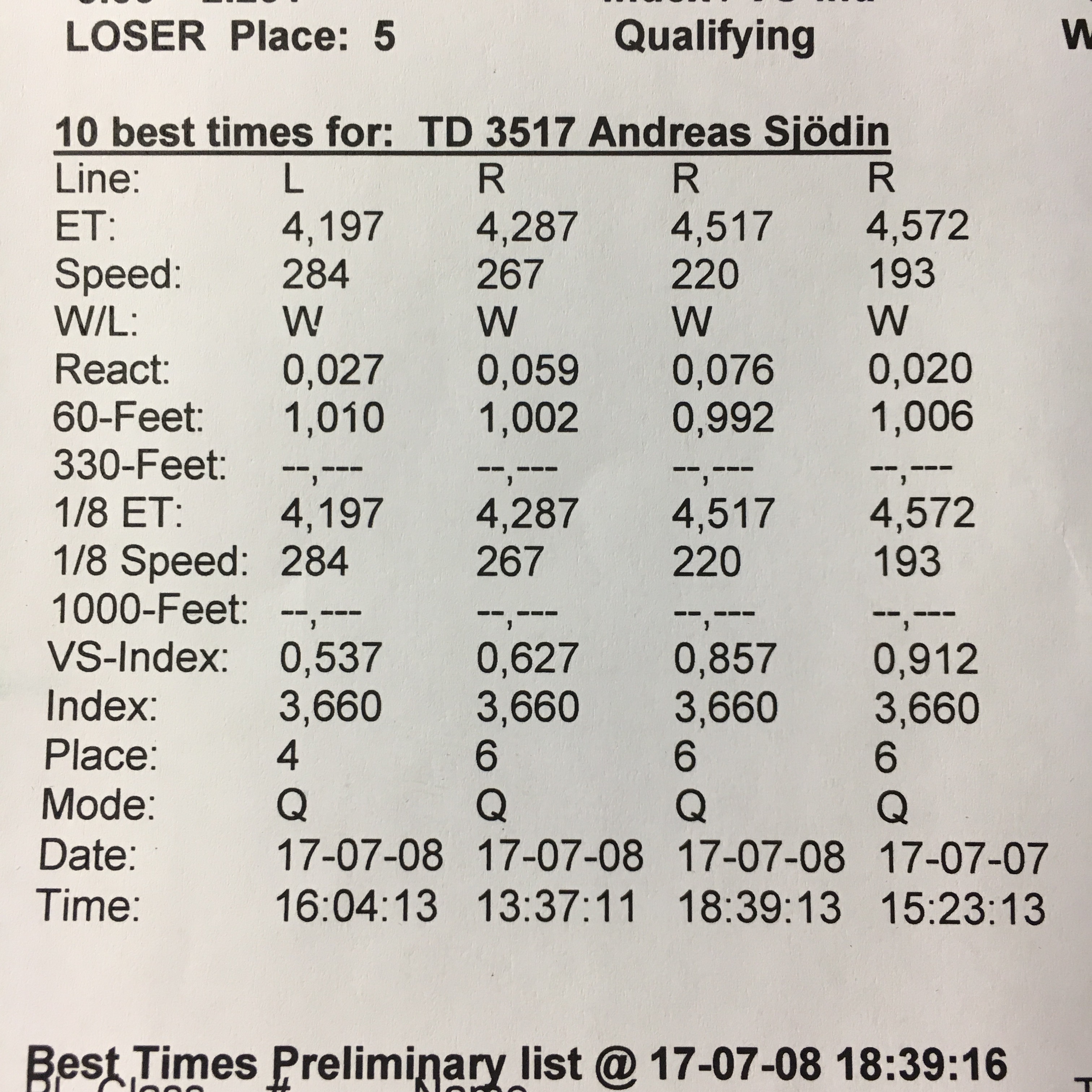 Pretty good on the three and good 60 foots all trough the qualifying at least! 🙂 Something that's really bad here at Pite Dragway is that they don't have any sensor at the 330ft mark… would be fun to see how the car works there other than in the Racepak…