We should have been in Malmö testing last weekend but due to missing parts to the car we never even left the shop…
But we are a team that want to move forward so instead we took the opportunity and spent it together the best way possible working on the trailer to get more stuff ready on the bottom floor, and what a good weekend it turned out to be!! Four days, three people, about 16 hours per day around 180 man hours and I'm / we are really satisfied with how the trailer starts to look on the bottom floor now! Me, Max and Patrik have made a crazy good job getting the new cabins from our partner Treston mounted, a lot of fabricated parts from our partner Bengtssons Smide have made the trailer a lot heavier! The benches are in place, the kitchens are pretty much all done, it's sealed up really good around all doors on the outside and we got some insulation in them! We have cleaned out and I'm pretty much ready to start load it up with tools and parts and getting everything organized! This is pretty much too good to be true! Some small stuff still left to do on it before I'm gonna put it to the side for a while and only spend time at work instead, I mean it's more than good to use for us like it is right now! 😀
Looking good!! The cabinets from Treston looks just awesome after we got them in place together with a wooden bench plate on top of it! 🙂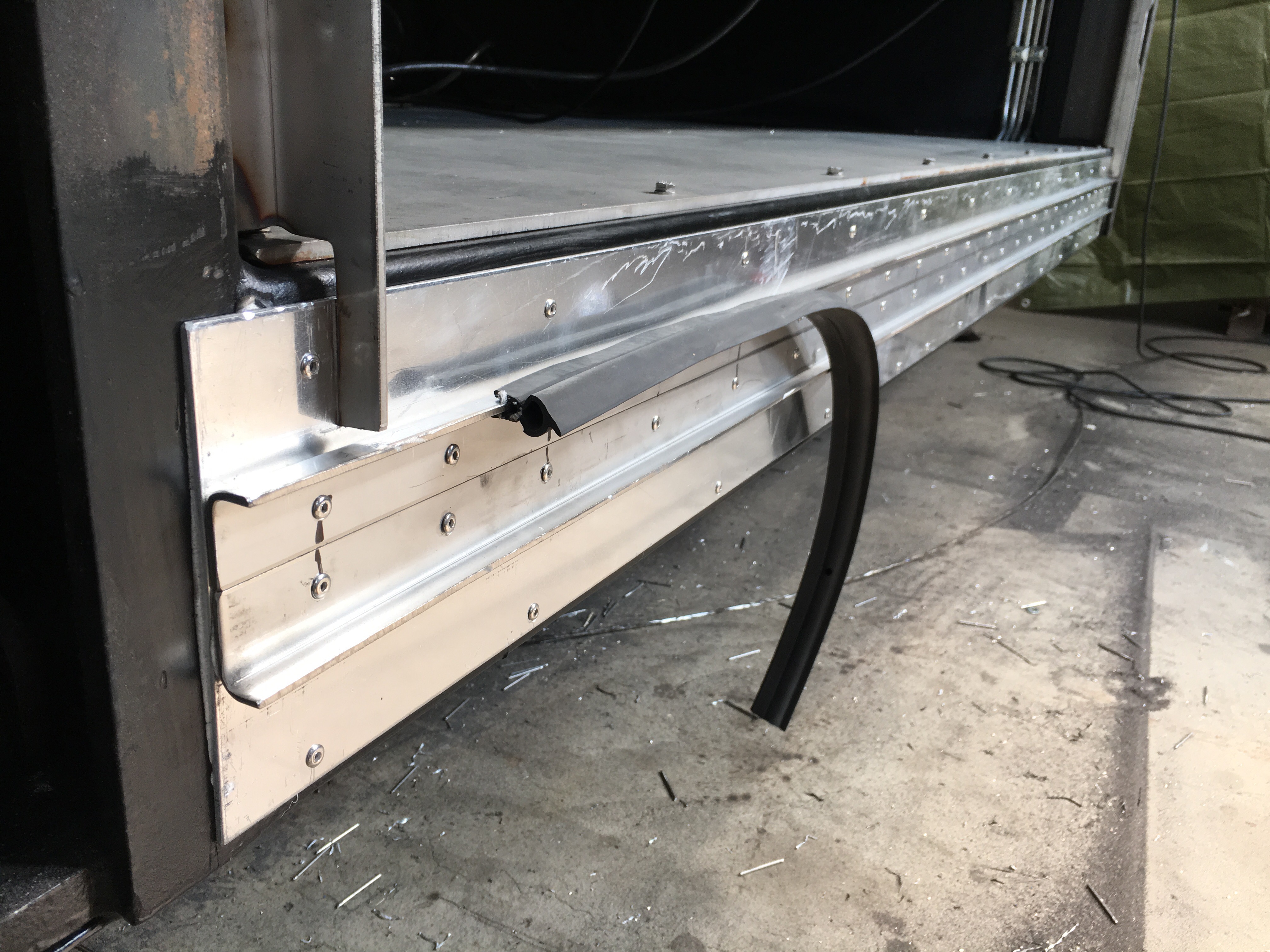 About 26 meters (92 feet) of rubber stripe around the rear lift gate! 😉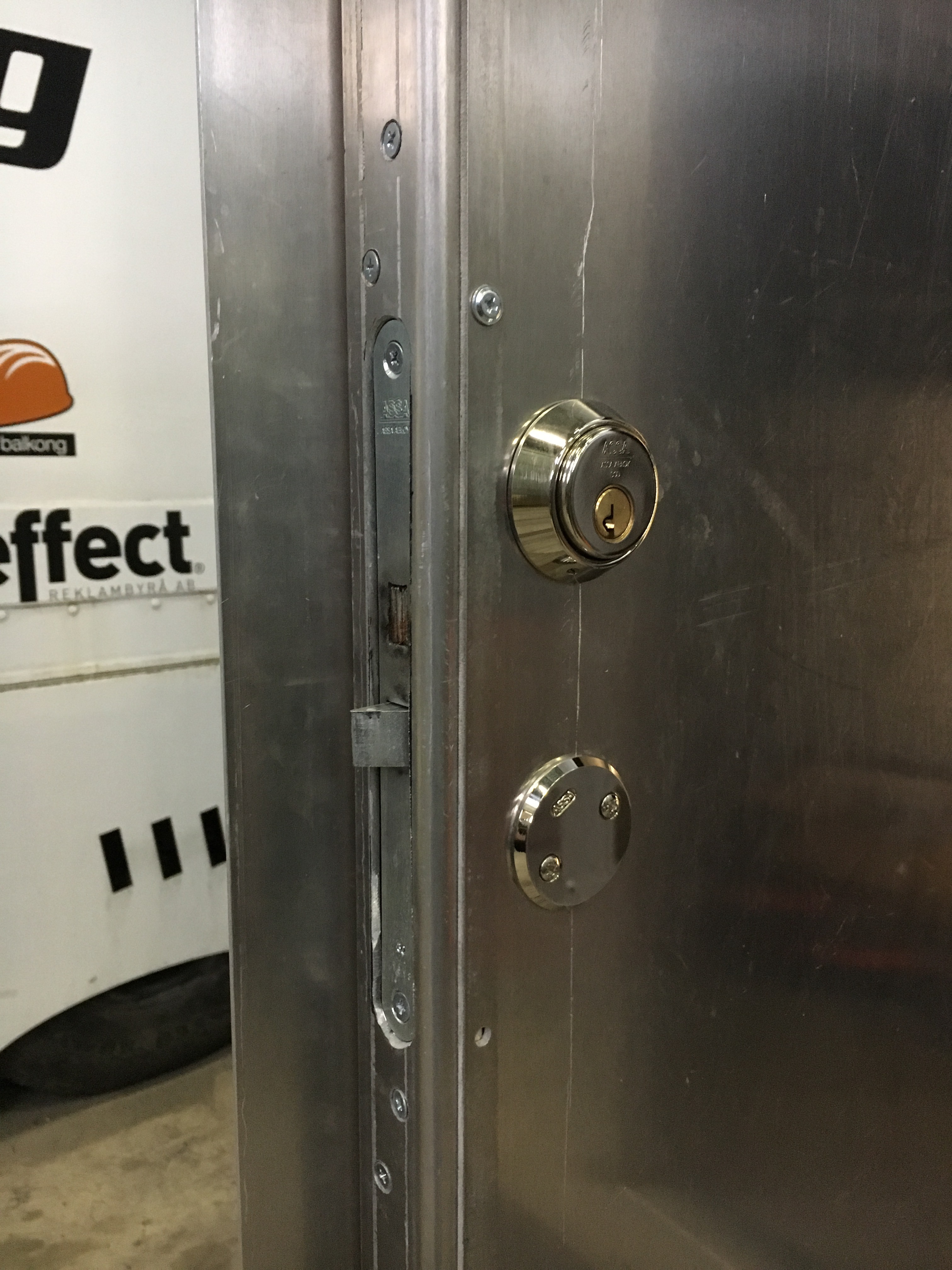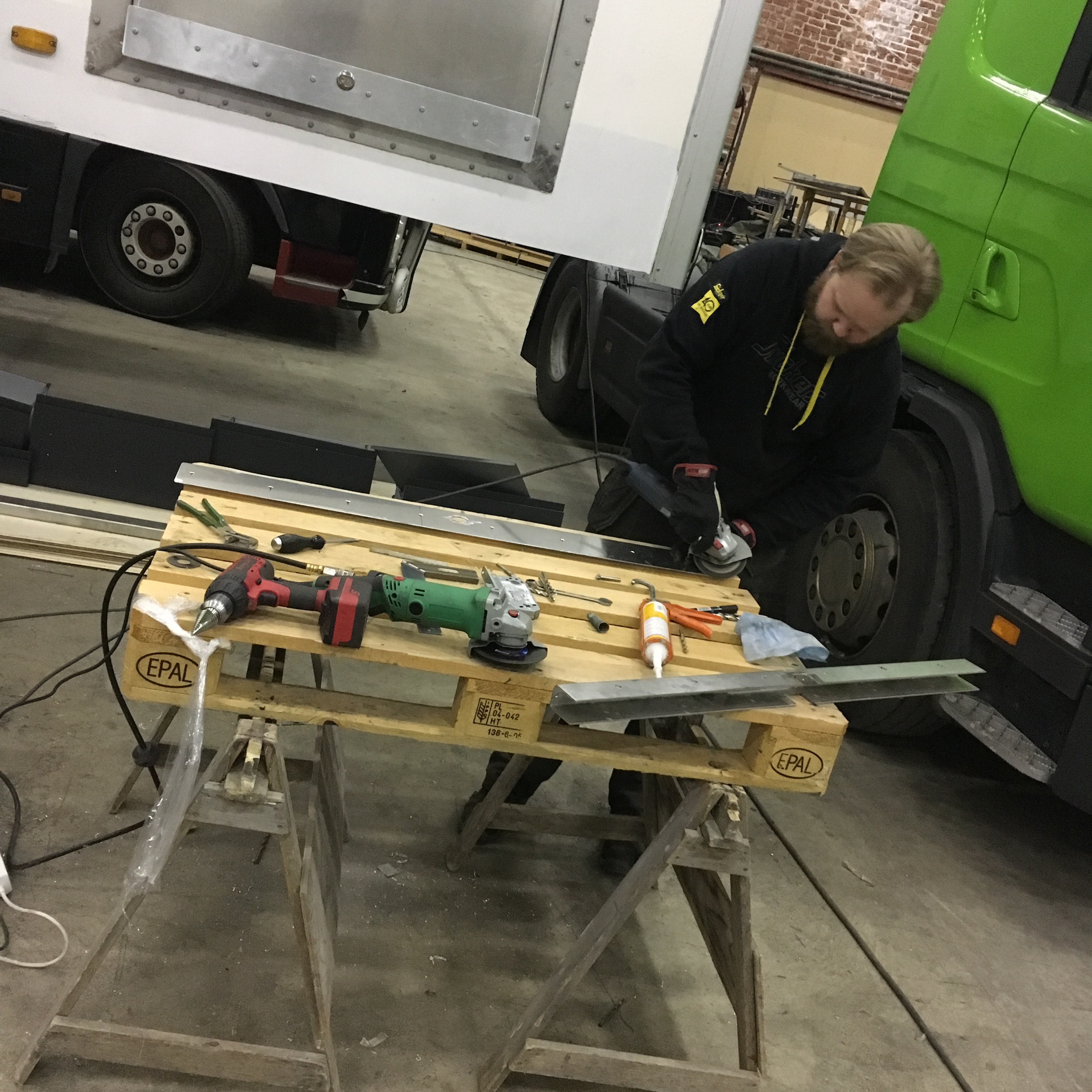 The doors are boxed with a stainless steel frame on the inside to keep the wrong people out from the trailer….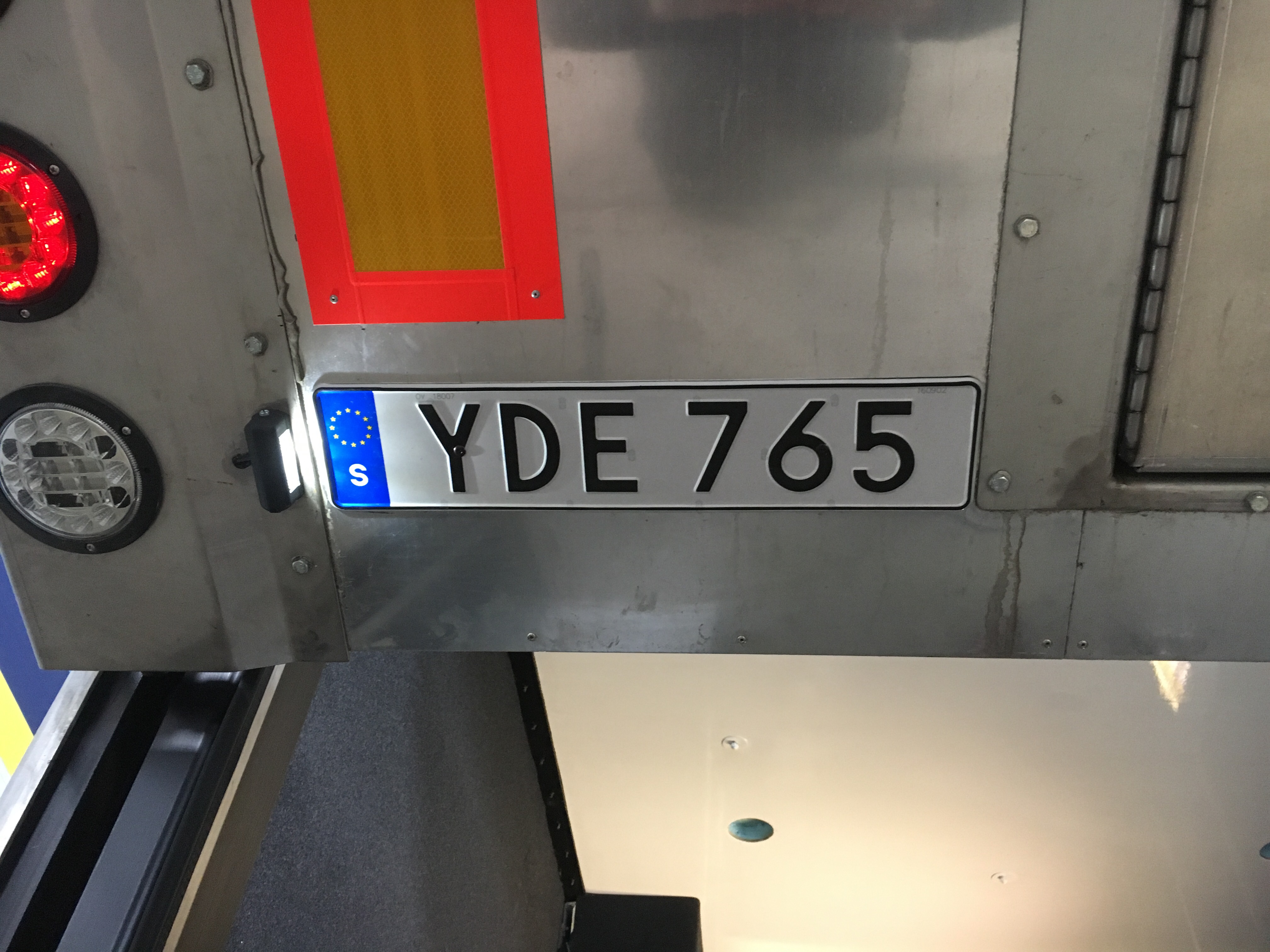 The Swedish license plate is finally mounted in the correct place. 🙂
All the doors that are able to open up from the outside are made stronger with some extra stuff in them, the last stuff is finish welded, we got some insulation in them and they are closed with an inner aluminum plate, so they are pretty much all finished now… finally! 🙂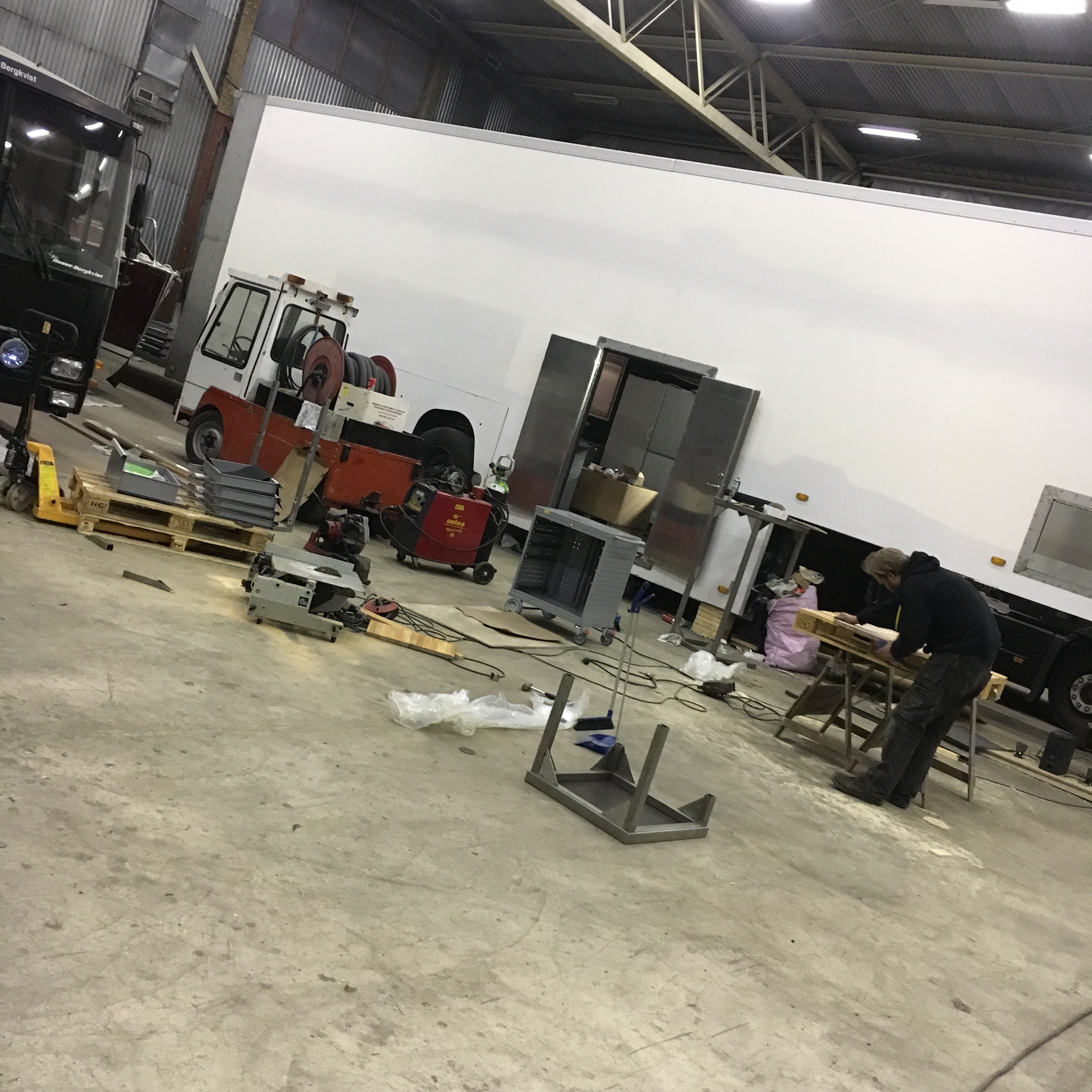 Max did shorten down our two kitchens to make them fit in the trailer like we want them to, he also put in a oven and some extra drawers.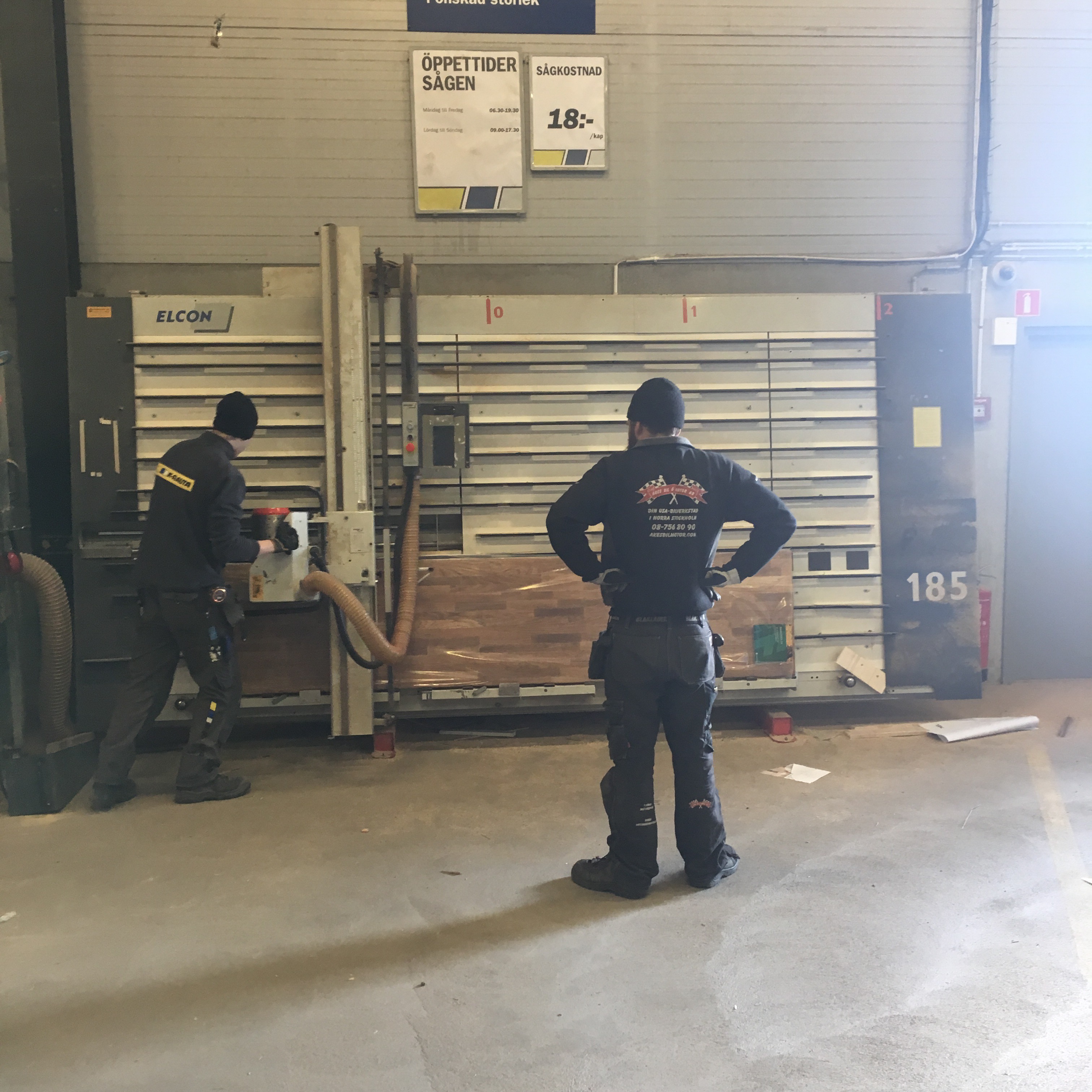 Always need to watch people so they do it right!
Max the man!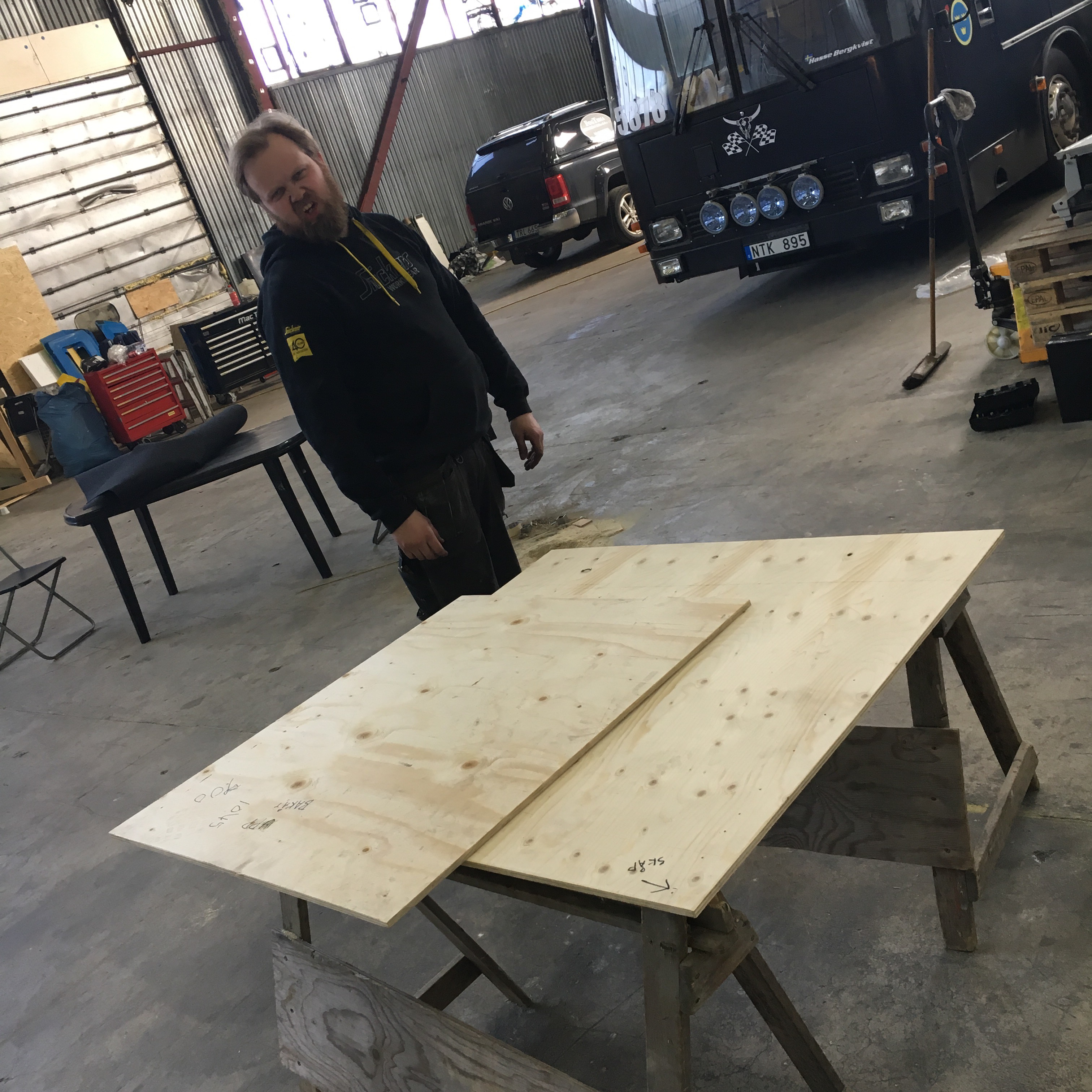 No words needed… #norrlänning 🙂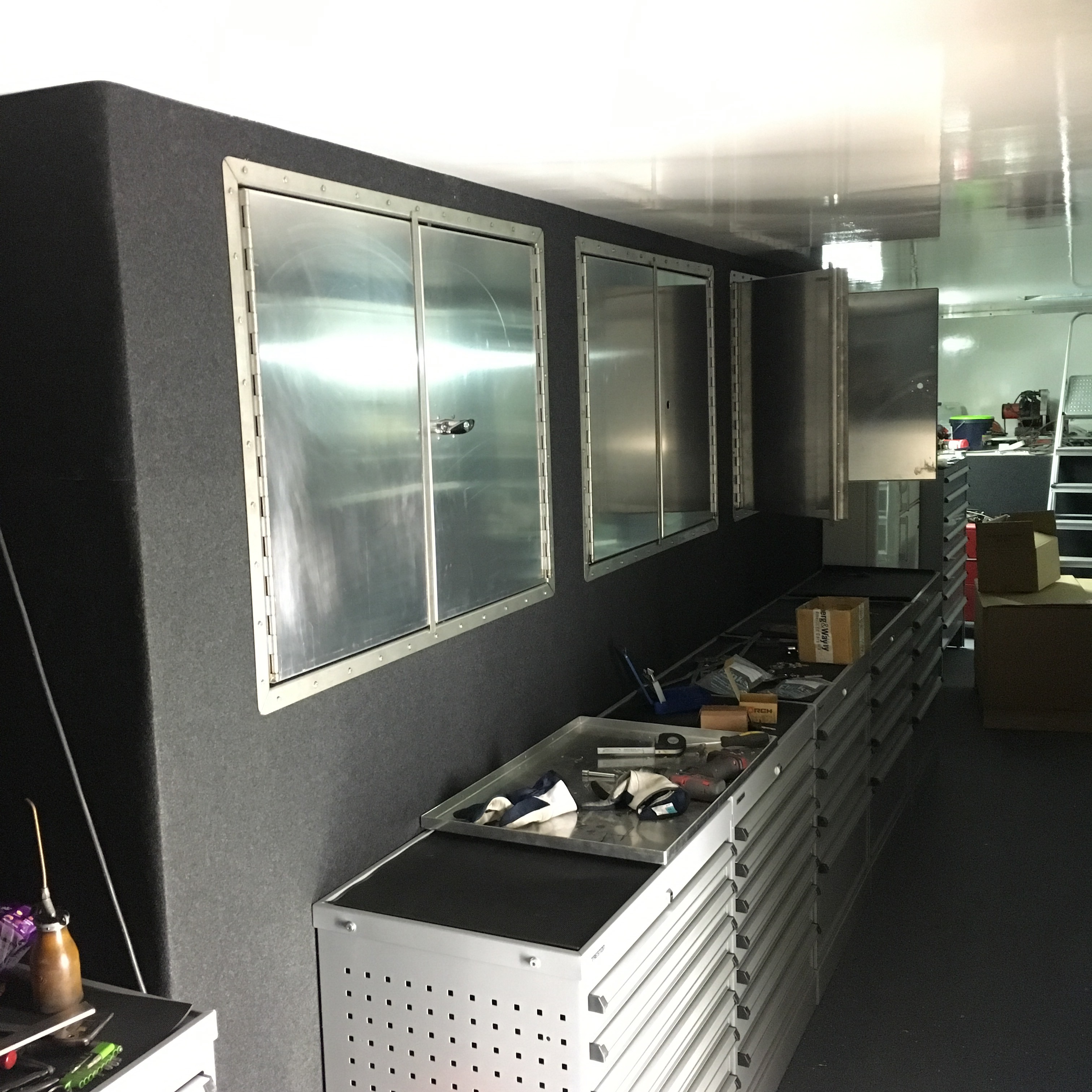 Cabins mounted in place.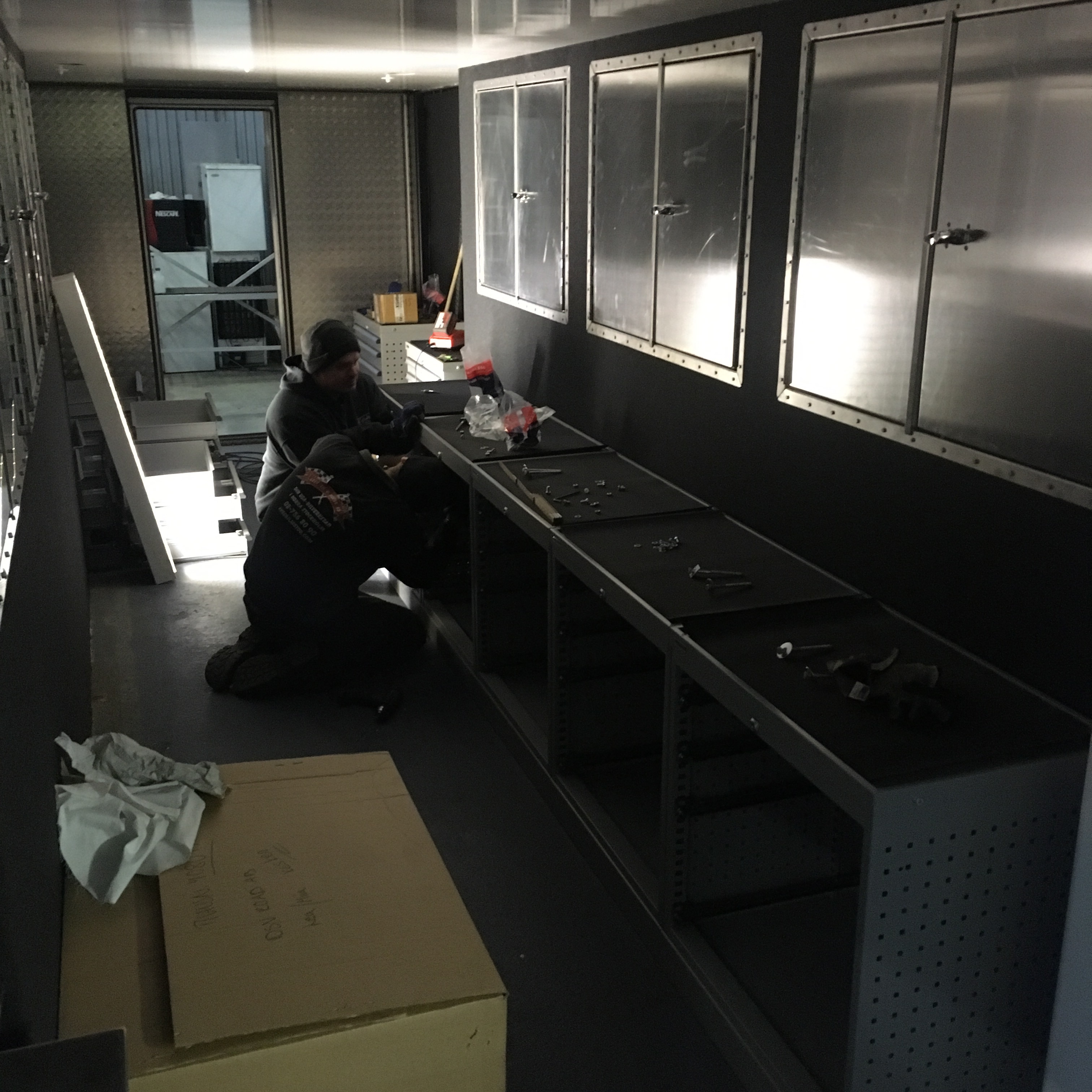 We are doing something here!
Wooden bench plate, looks awesome good!!!!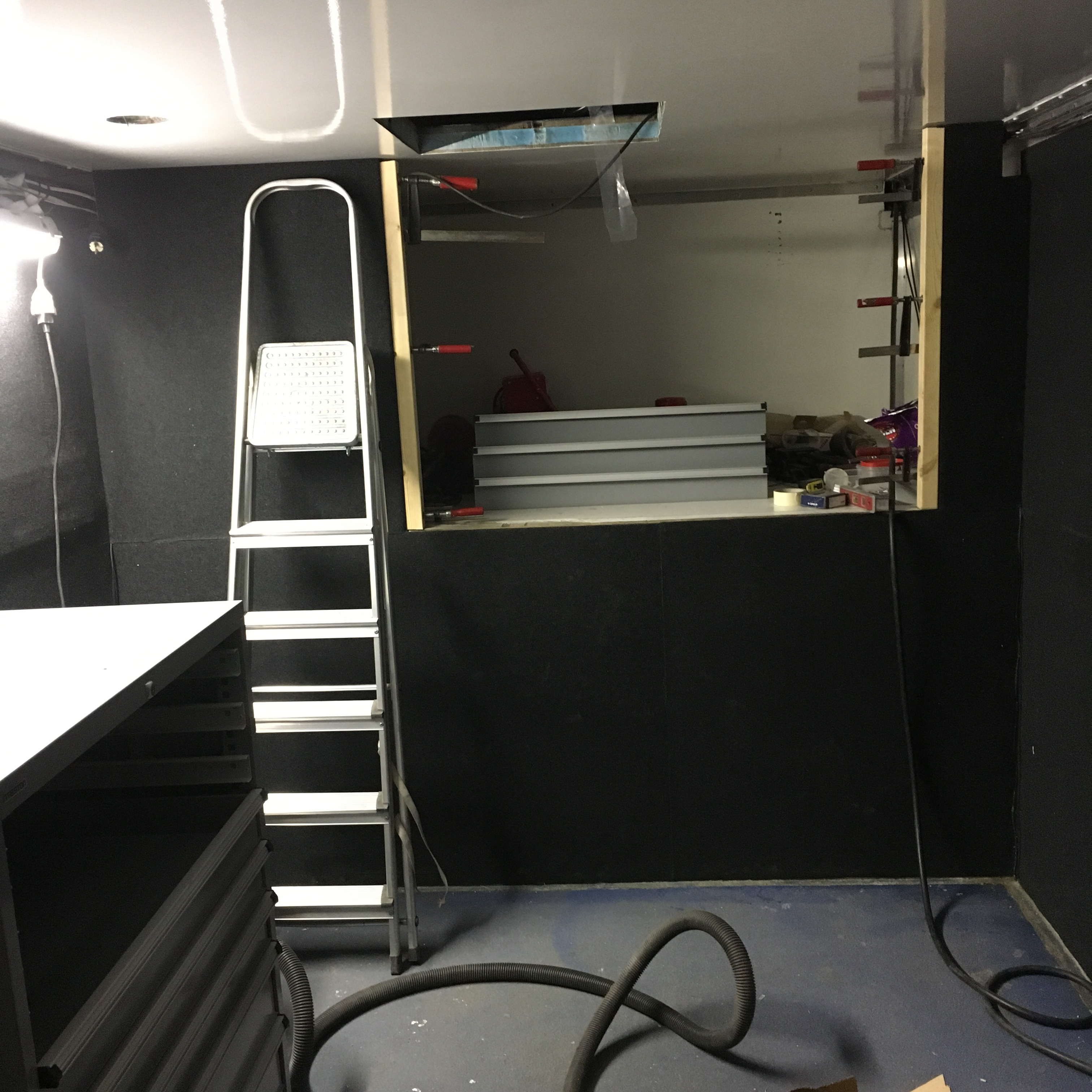 Patrik started to close op this front part with a wall so we can hide more stuff behind it 😉
Its just great!!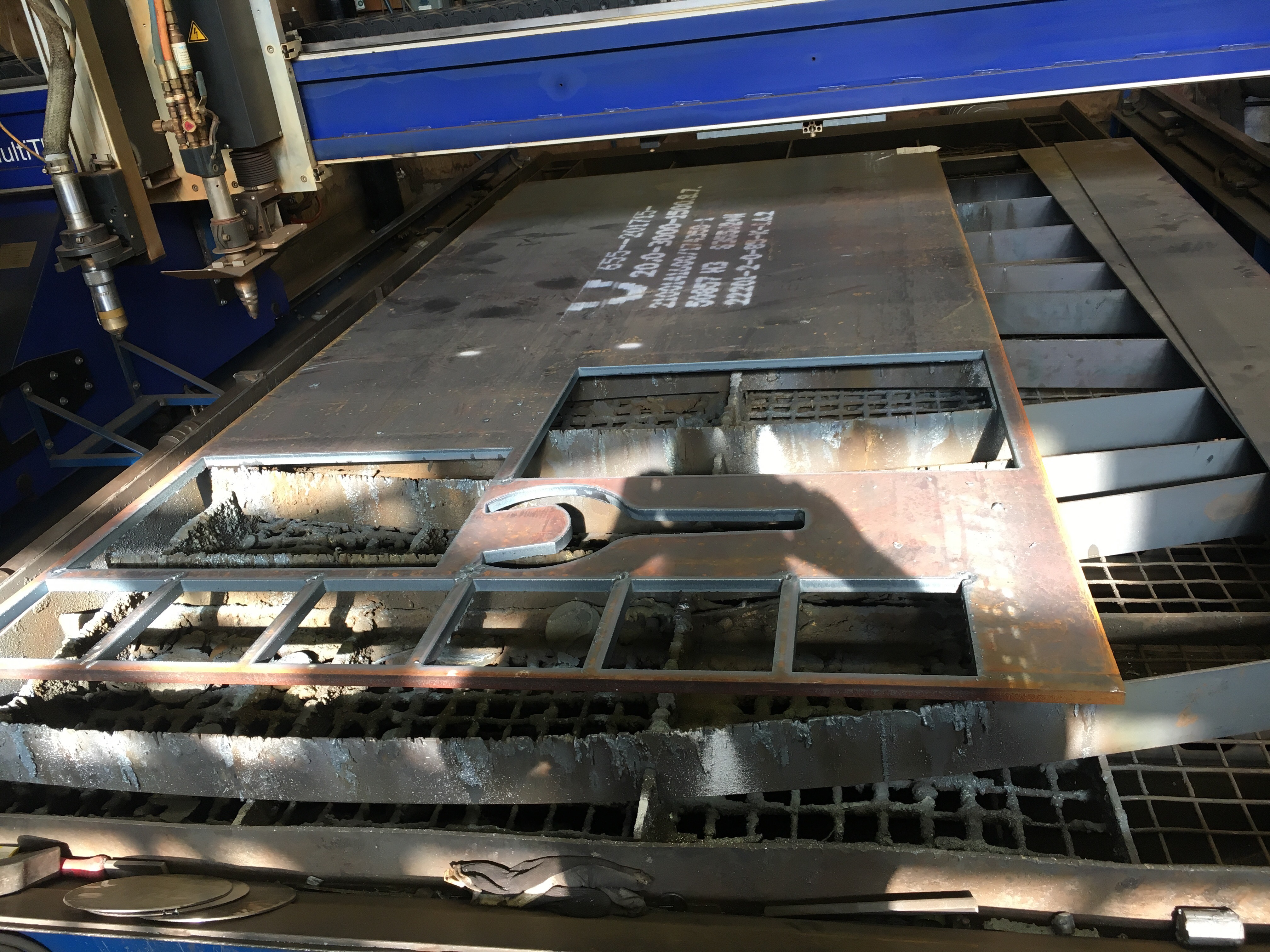 Part of a pretty strong work bench! Thanks once again to Erik at Bengtssons Smide for helping out!

Korv is the Swedish word for sausage just so you guys know 🙂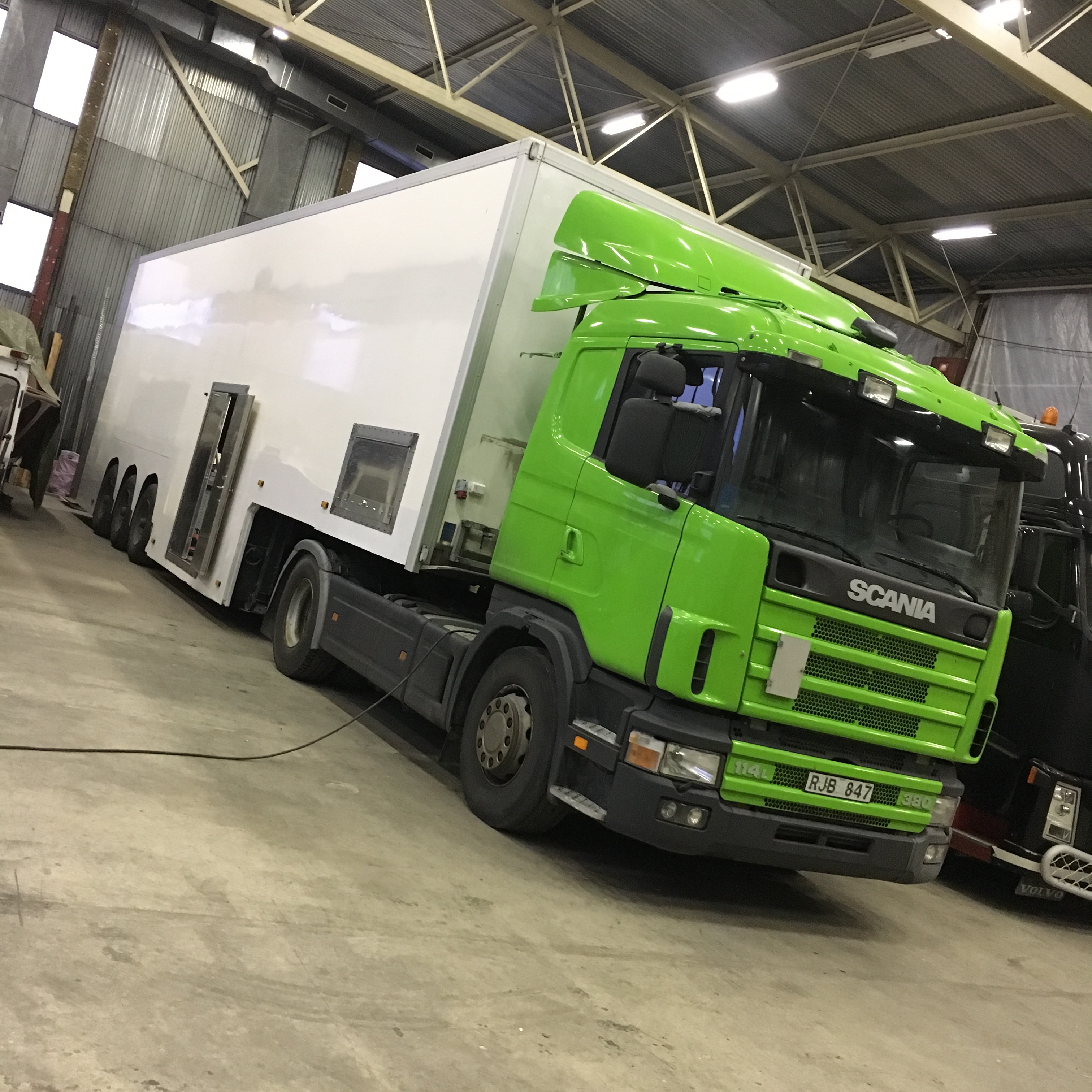 Hooked up for the first time'
Time to leave the trailer shop.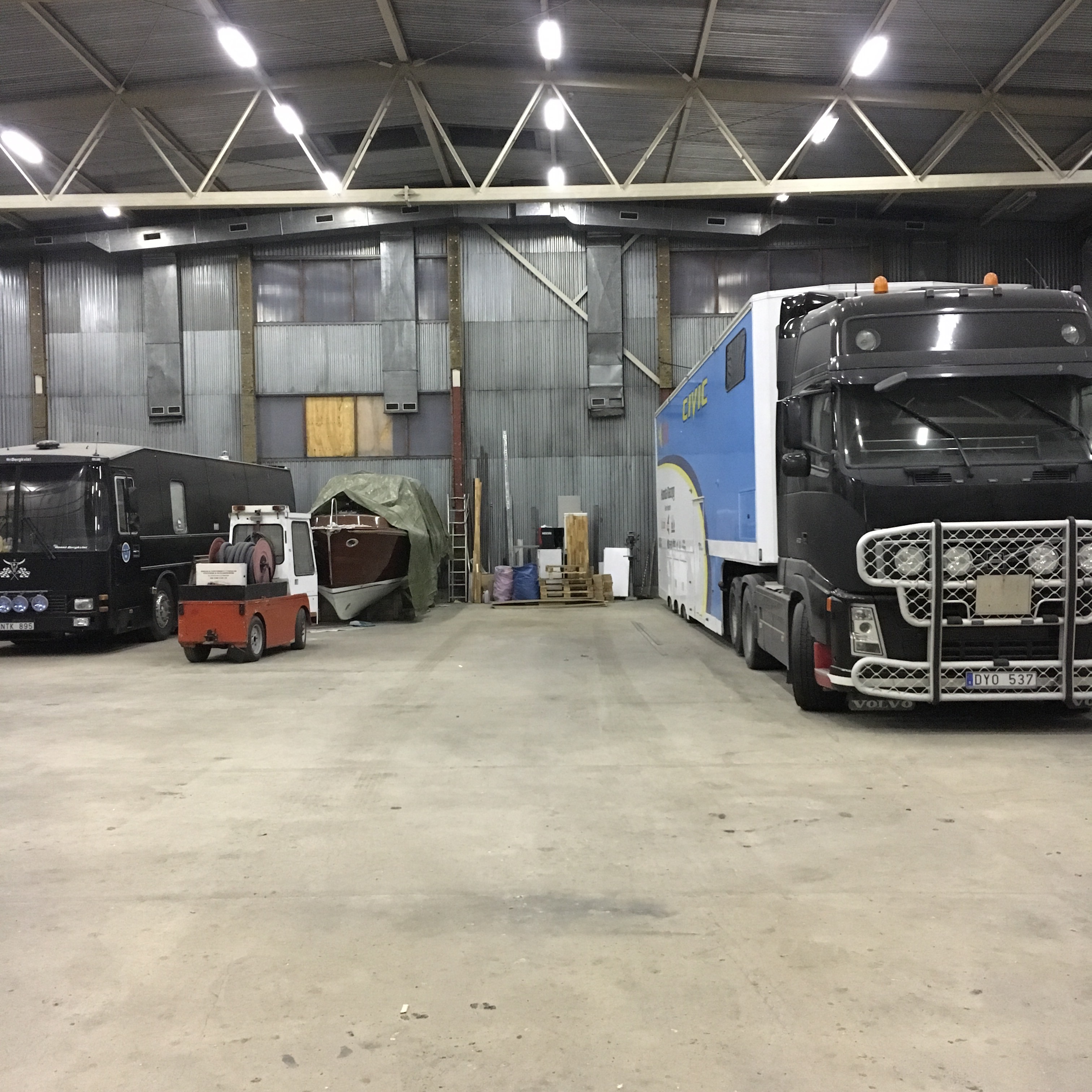 Finally empty!! 🙂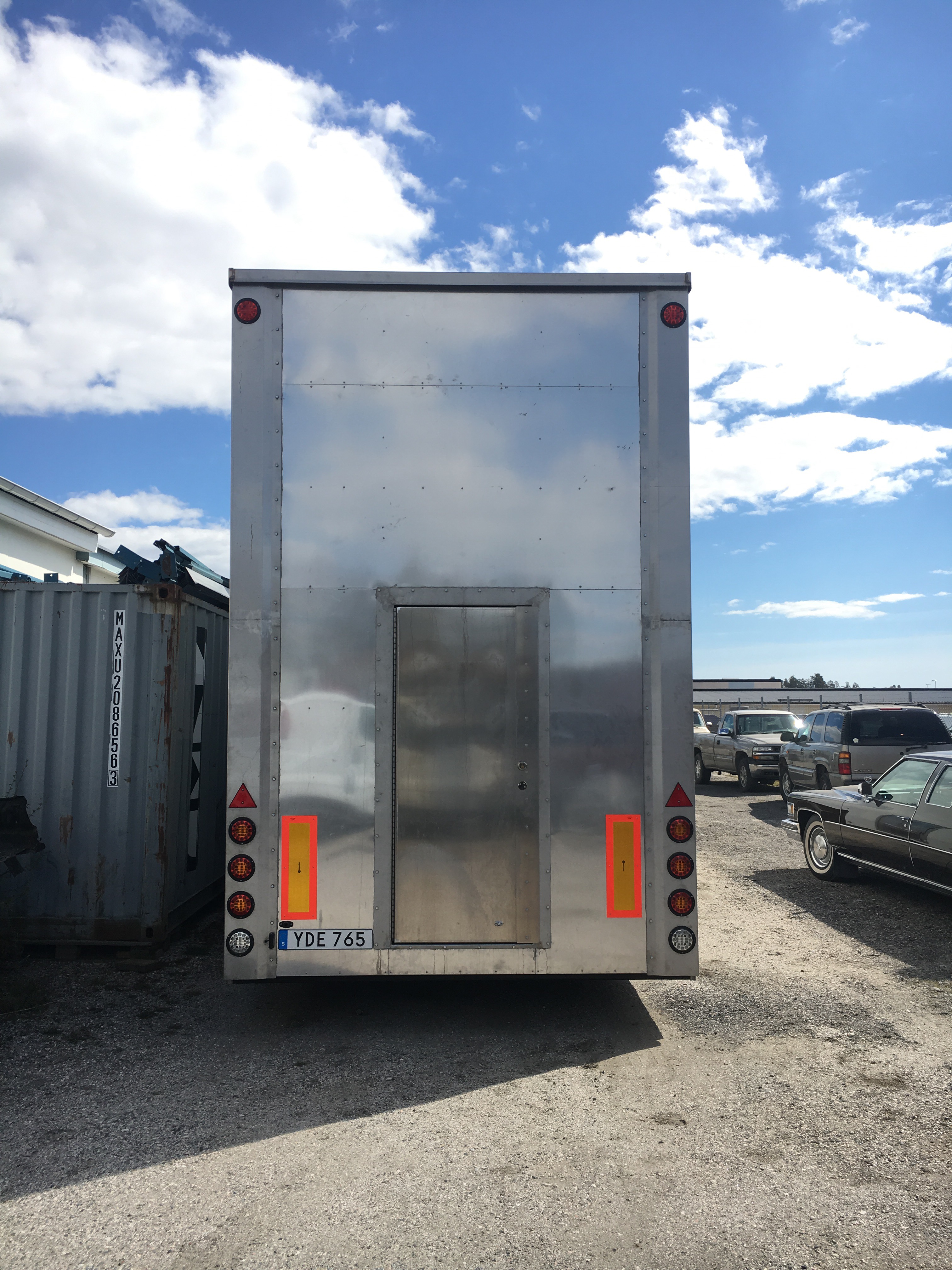 Back home at the ABM shop.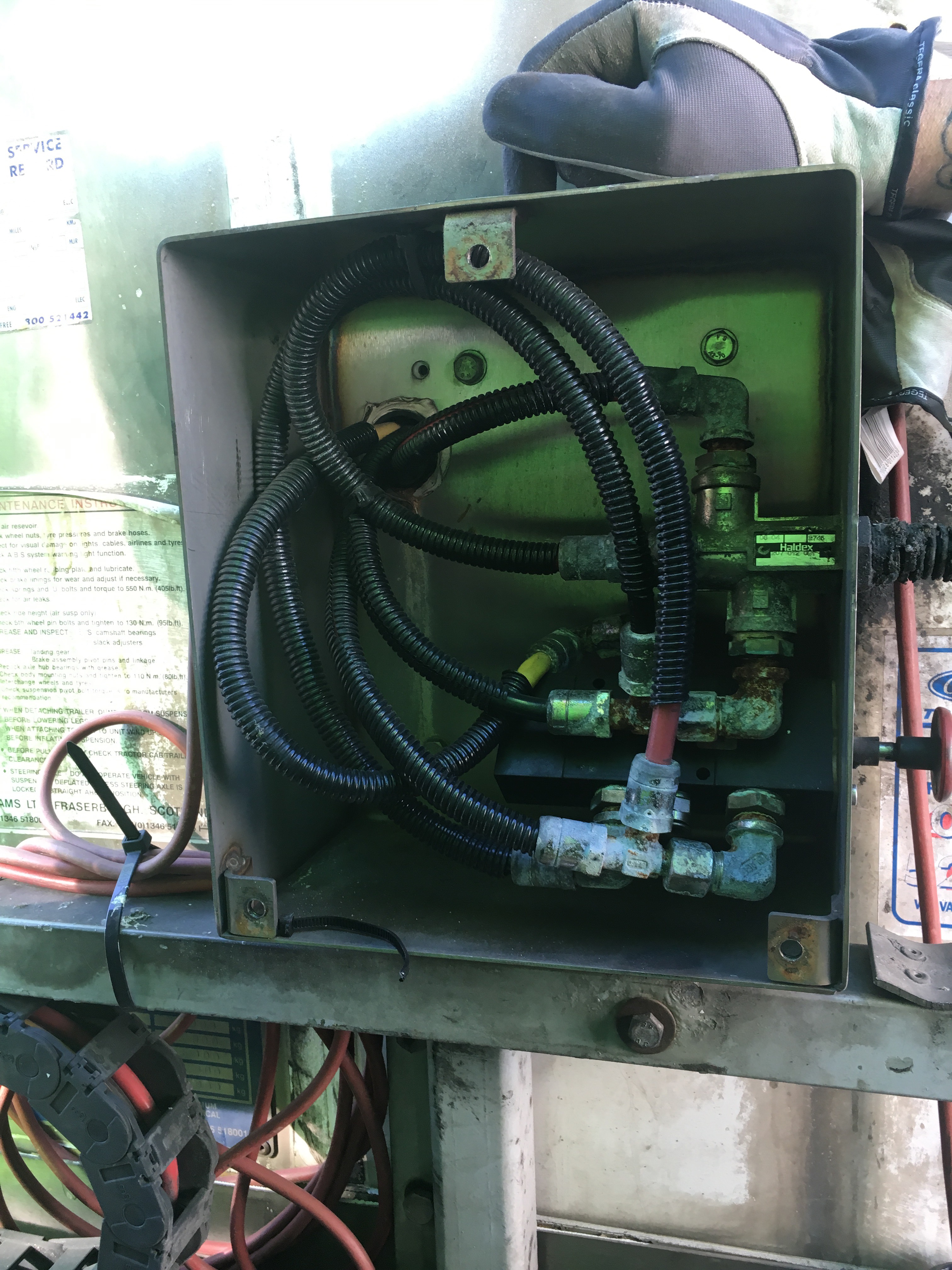 Doing some air line maintenance…. Just for fun… 🙂