Pretty much done with our pit space here at Tierp Arena.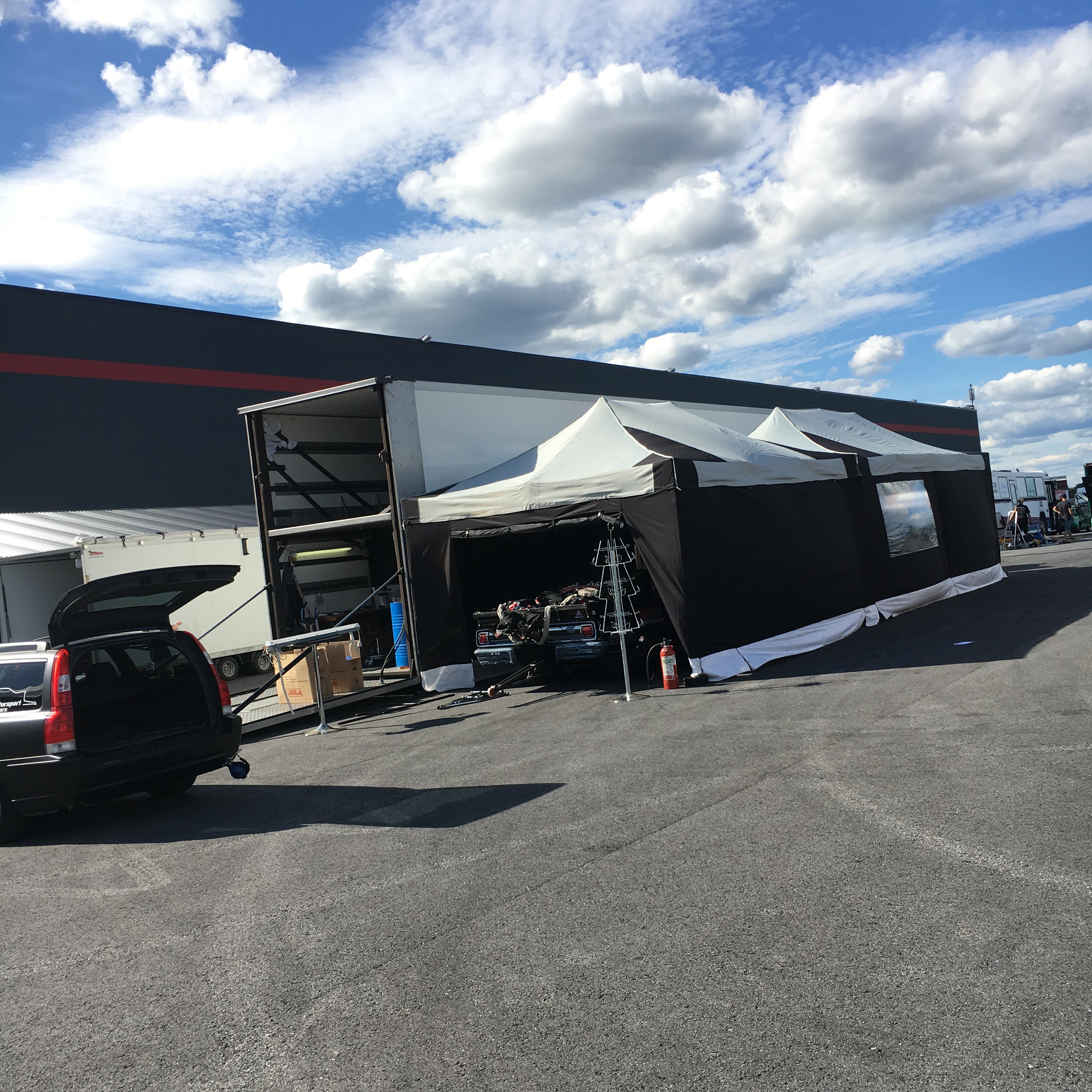 Our new awesome tents from Tolson Maskin!

Sometimes it actually happens, the sun is shining! 🙂
Unloading the car is so simple now when we got our trailer and the awesome self-built lift gate! 😉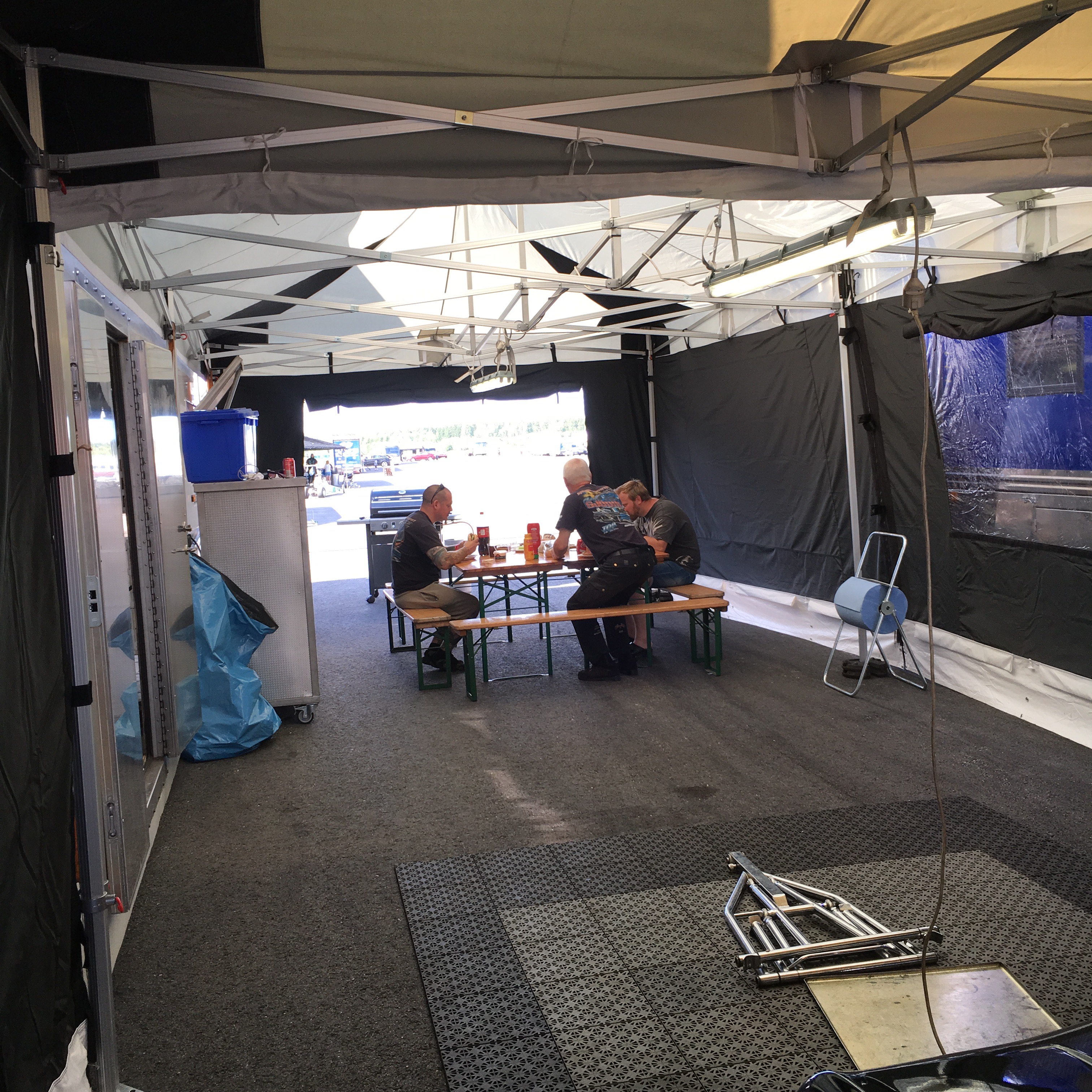 We for sure got A LOT of room here now!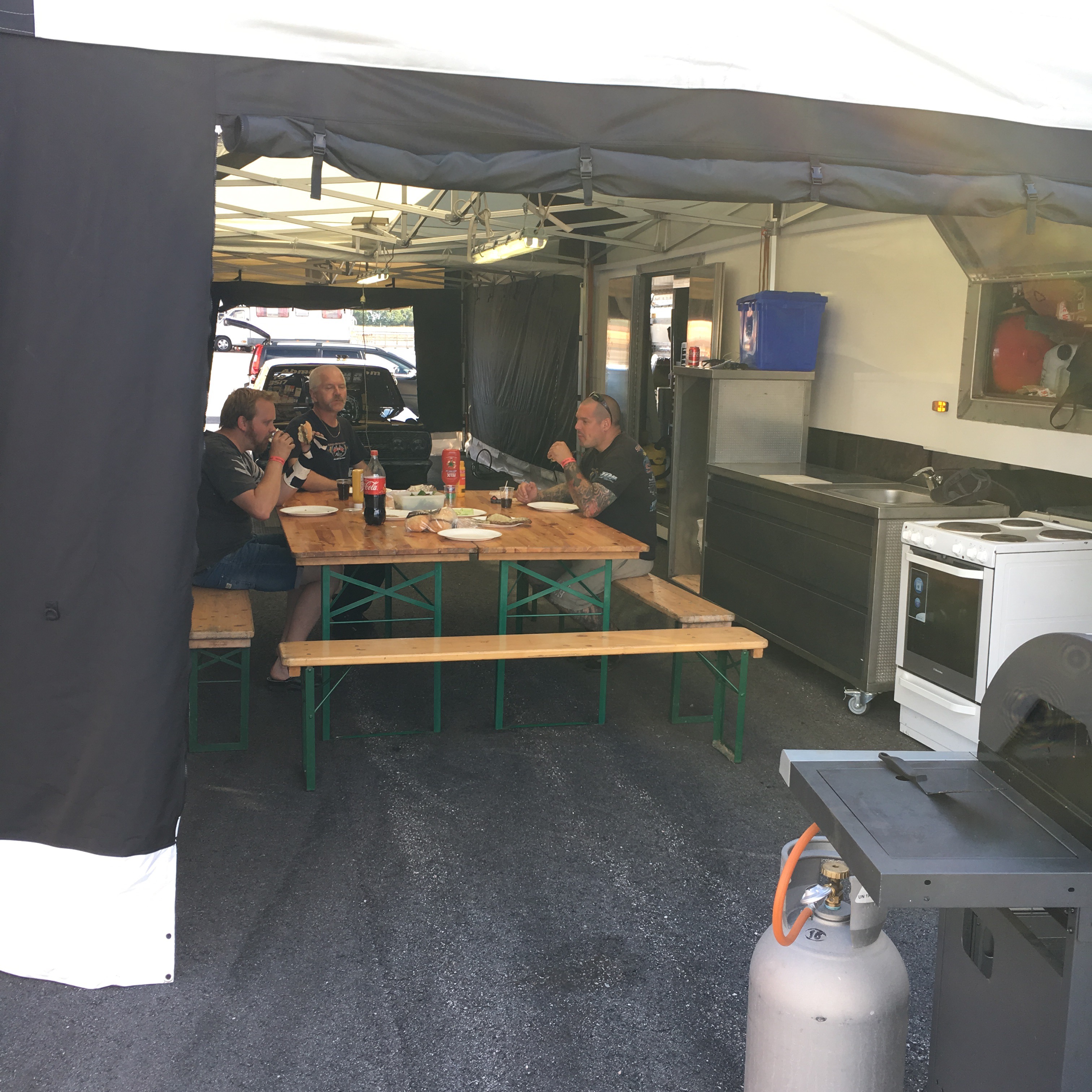 And now, some lunch!