We did have a really stressful time between first and second round today because we found some problem with the pushrod and adjuster screws but I hope that we solved this now! We got up to the line up in time and I got into the car and was ready!
But now to the really sad part, the two cars in the first pair out in Q3 did go together a bit out, looked really bad but to the important thing both drivers are ok, thank God!! But the ambulance took them to the hospital anyway for a routine check and there is some clean up work to do on the track… It's an hour or so until it's our time again, stay tuned!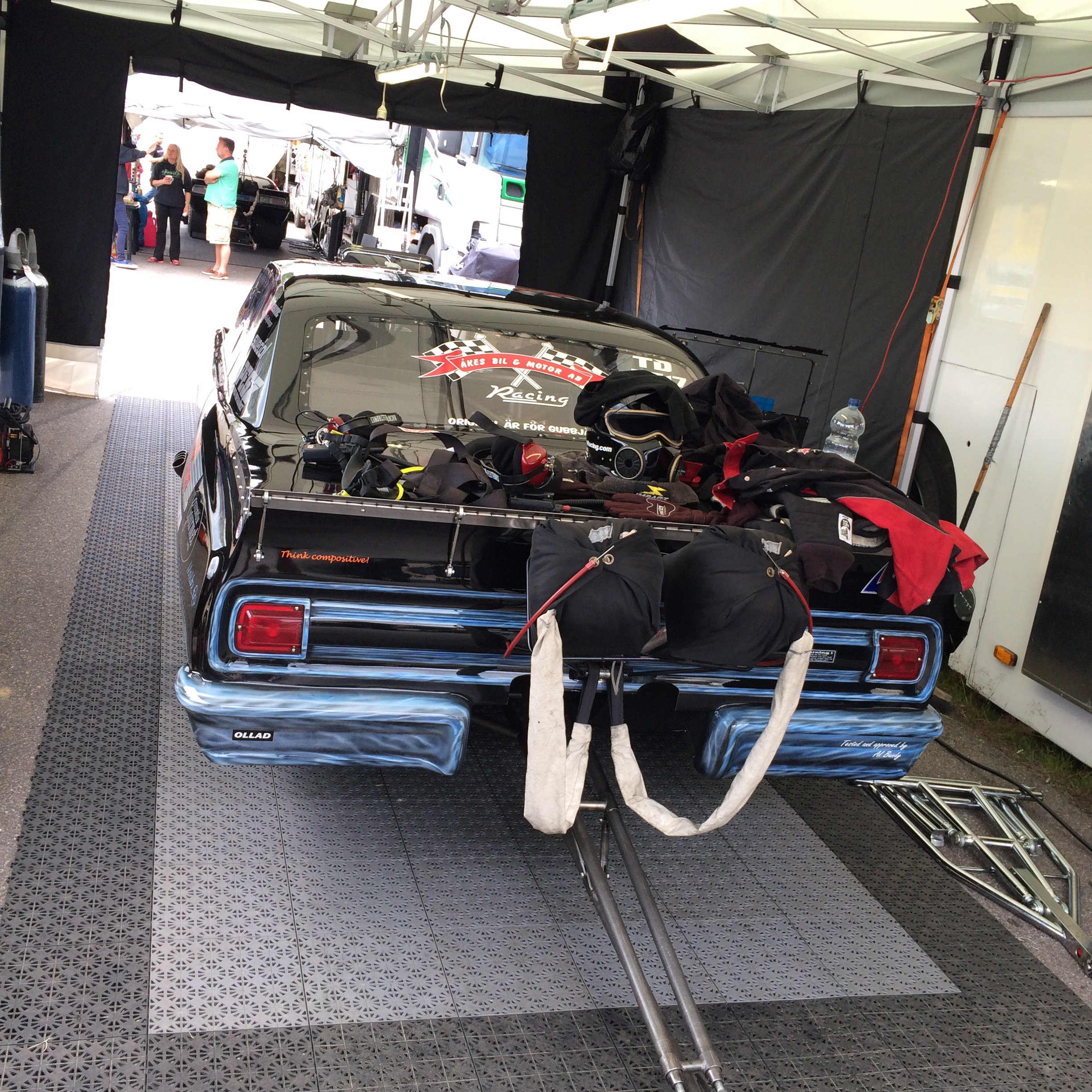 Back in the pit again..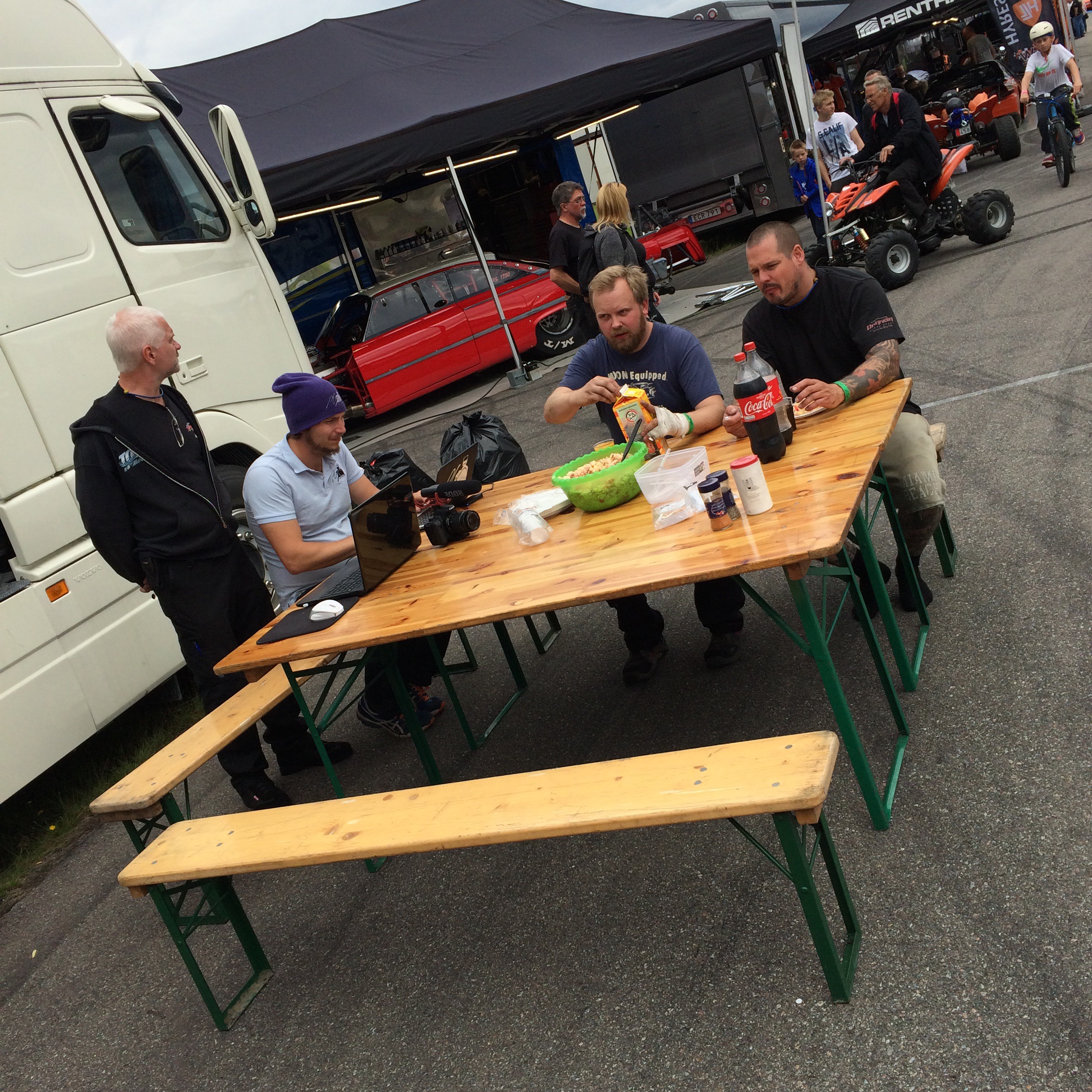 Time for some great food from Stockholm Gourmet.