Car went straight like an arrow down the track and felt crazy good!! But I made I driver mistake… Let of the throttle because it felt like the car never shifted, but it did! I'm not used to make a pass all the way to 2.7 seconds out! 🙂 Was on the throttle again and did hit a shake and let off again totally at 3.6 seconds and coasted down to a second spot in the qualifying list with a 4.41!
We will be out for Q2 in about 1 hour from now!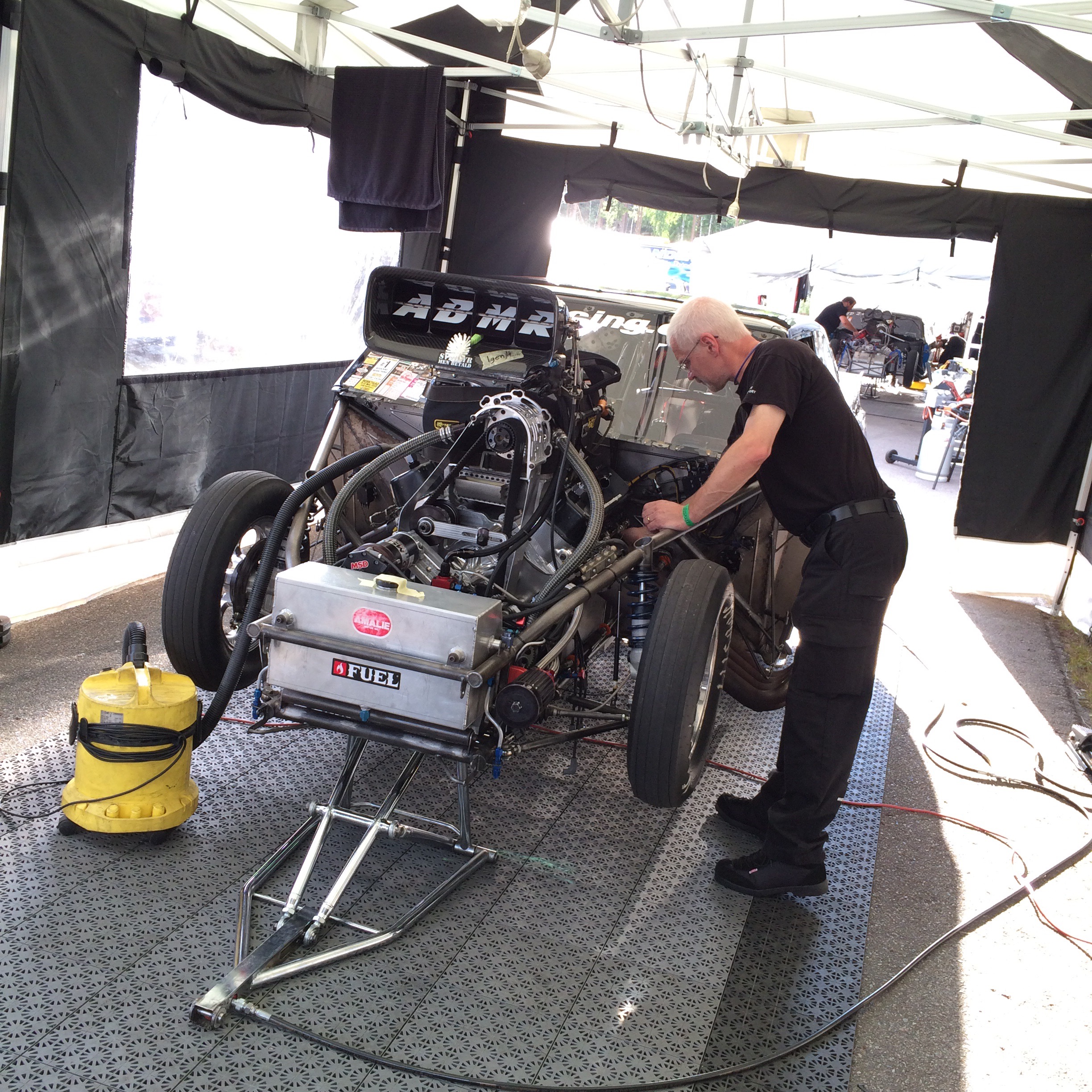 Motor looks great and we are soon ready again!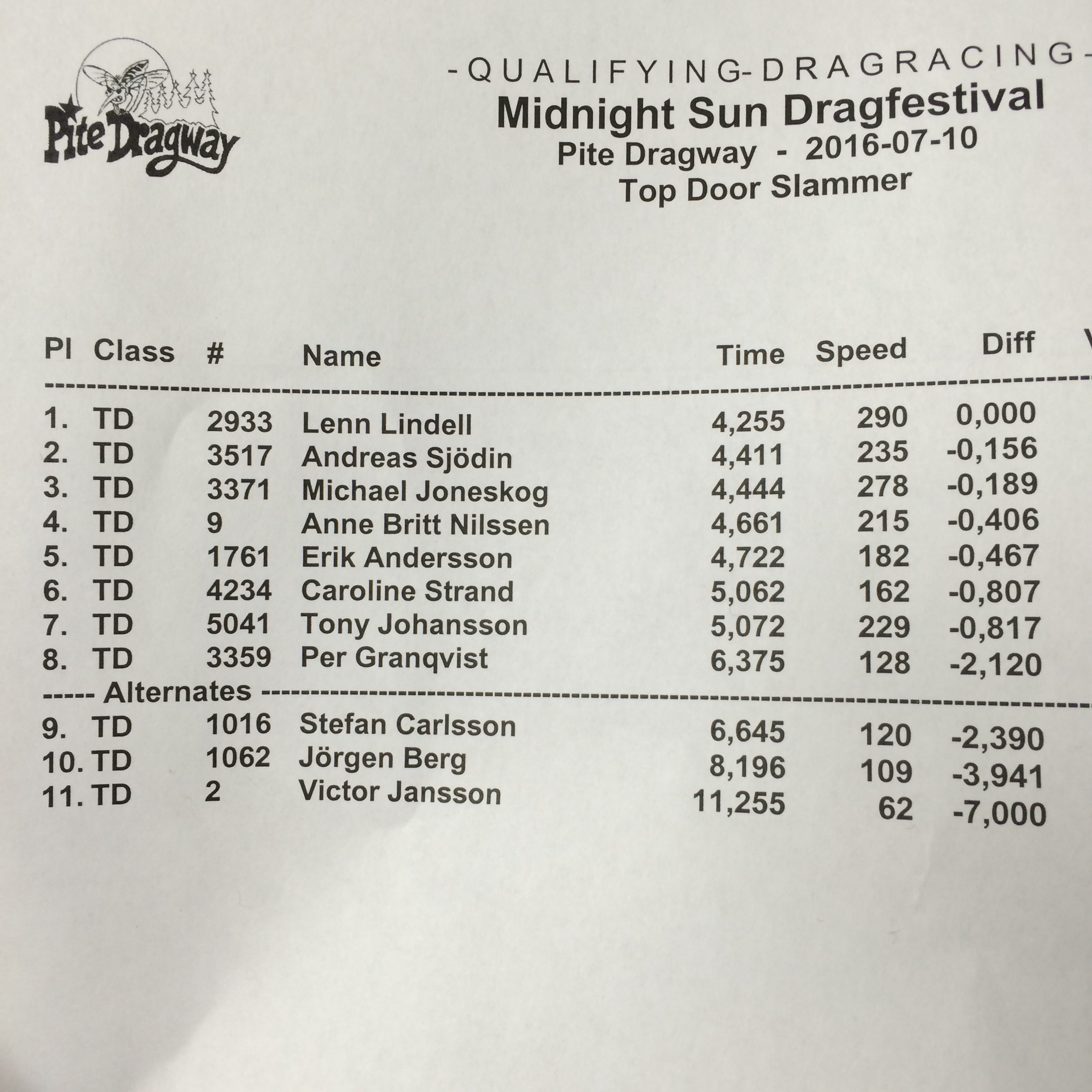 Let's change this in next round! 😉