After about 20 hours a day the past 2 weeks working on the Chevelle it's all done except for some tuning stuff! 🙂
So about 2 hours ago we left the ÅBM shop and are heading for Malmö Raceway, but the weather is a bit strange…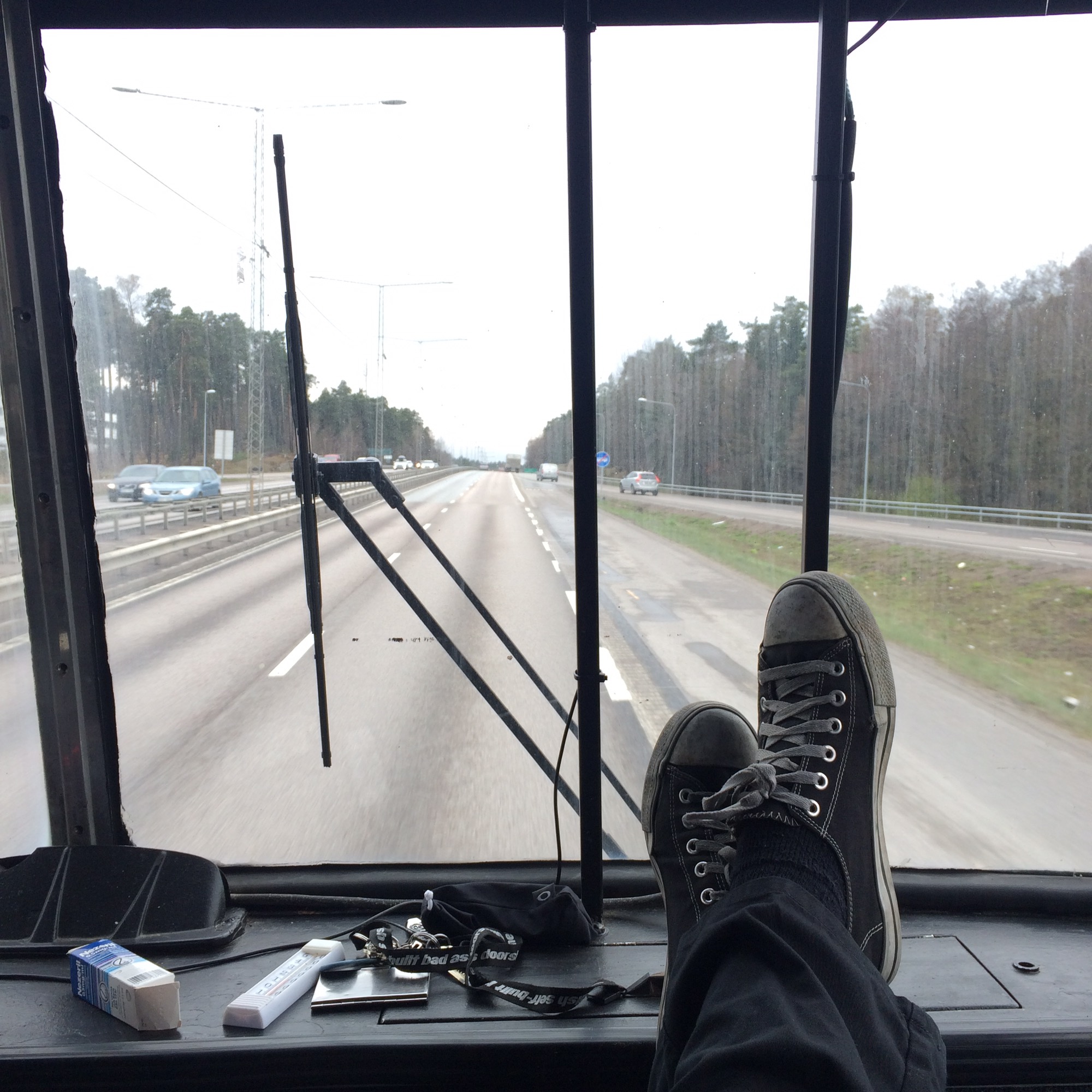 Started out really good!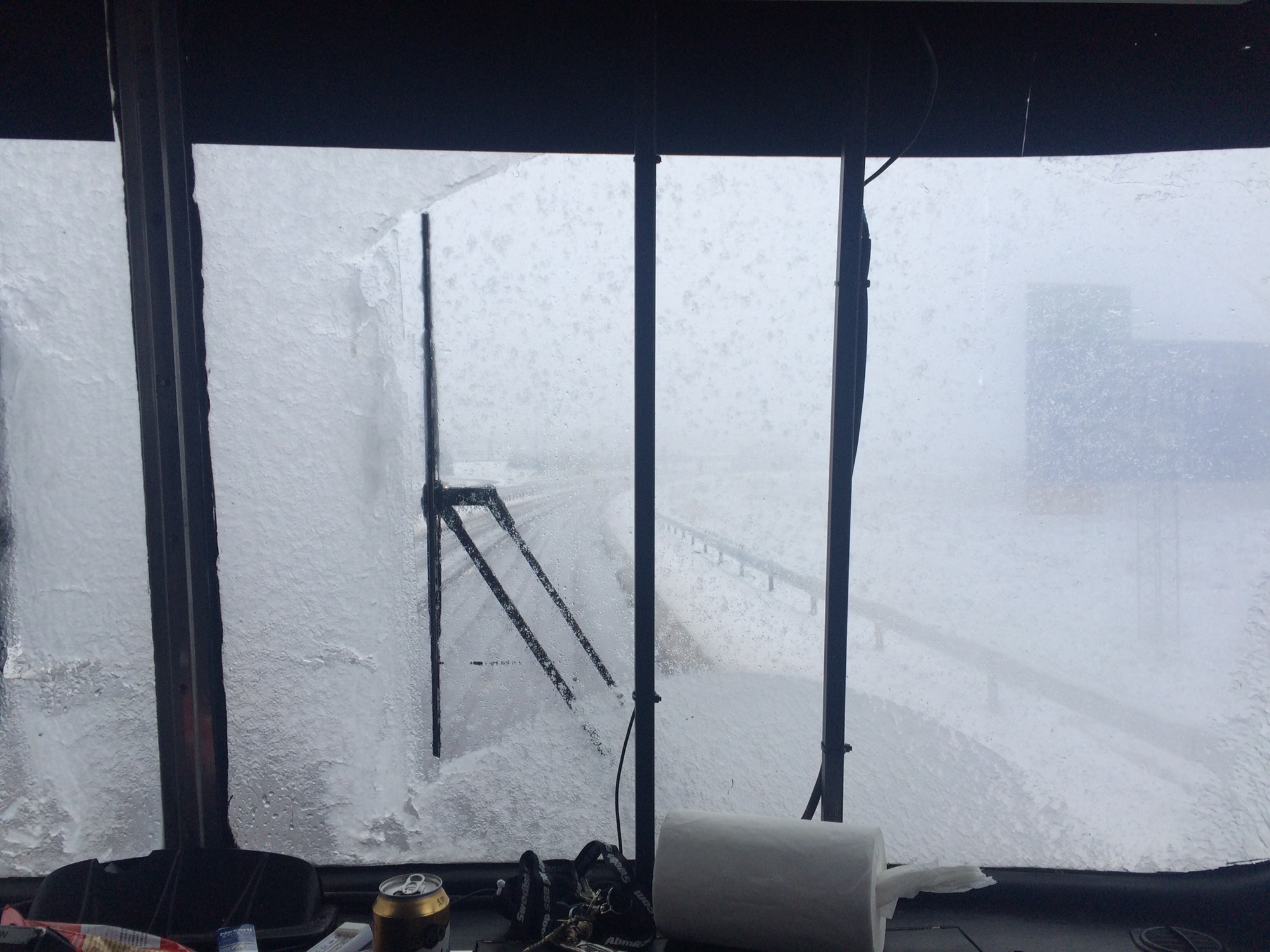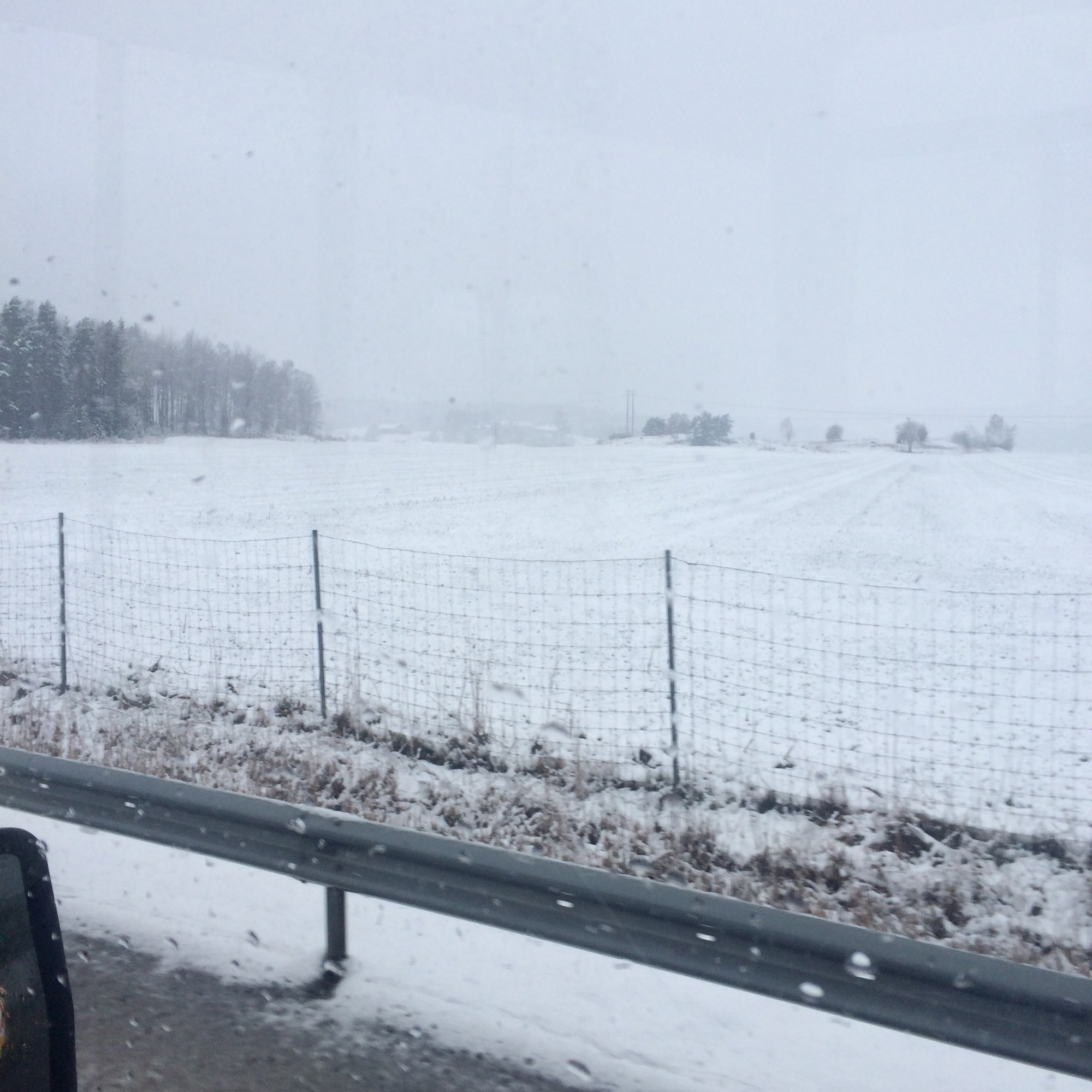 But after about an hour on the road the weather we got earlier this morning at the shop came back..! Snow…!?
Anyway, below is some work pictures from the past week.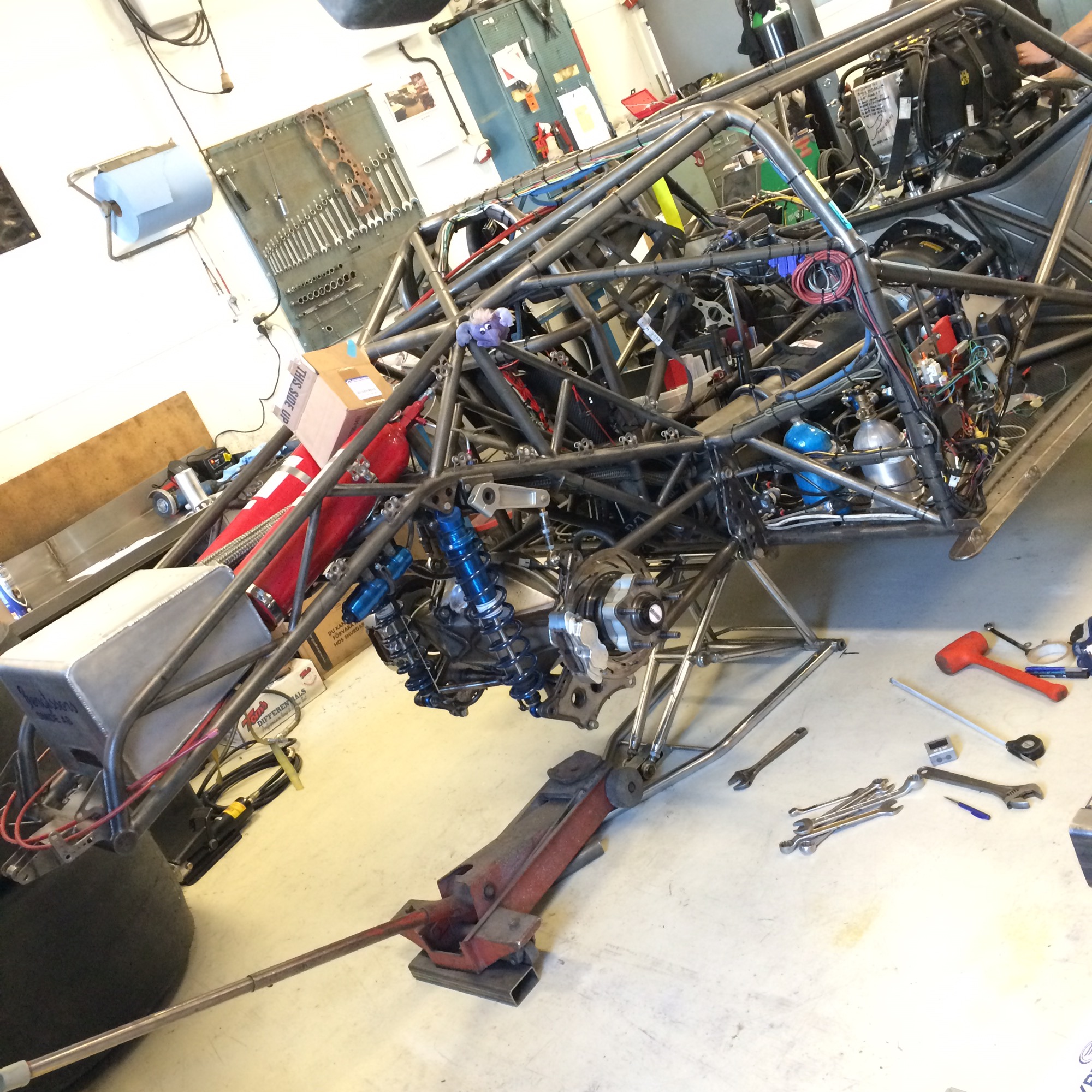 Rear suspension changes are made that I really look forward to see what the do to the car!..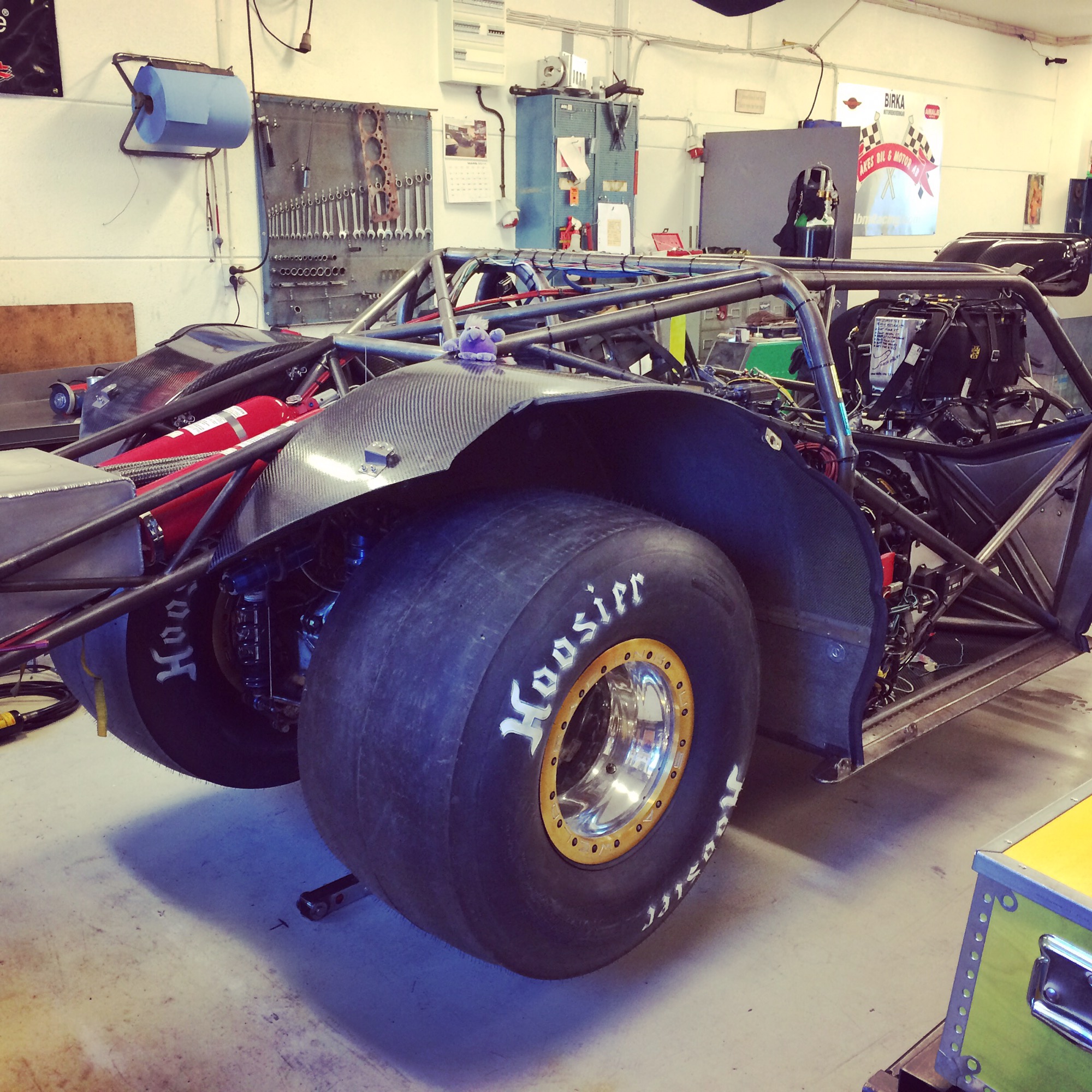 New shoes to the lady 😉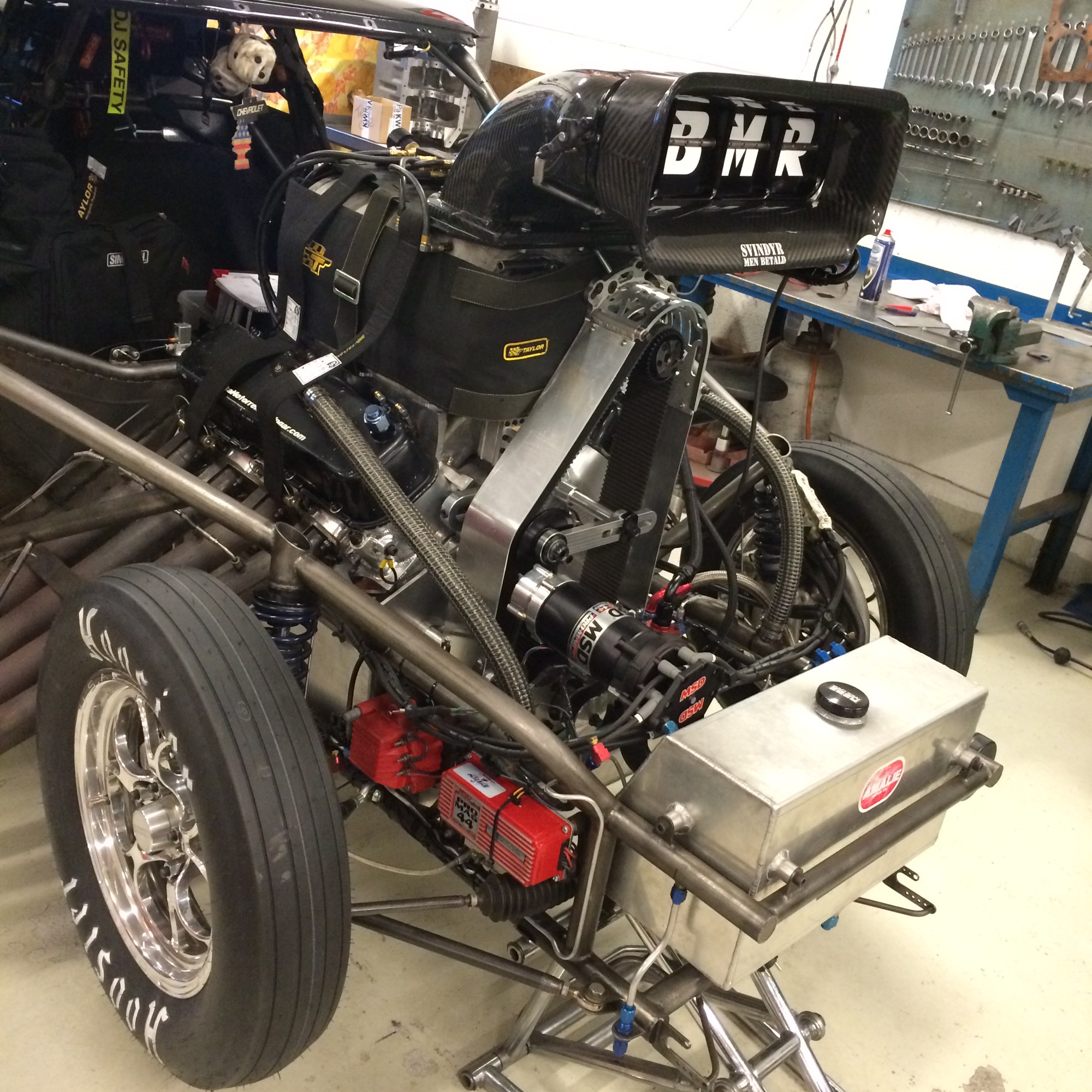 Everything here in the front is all done!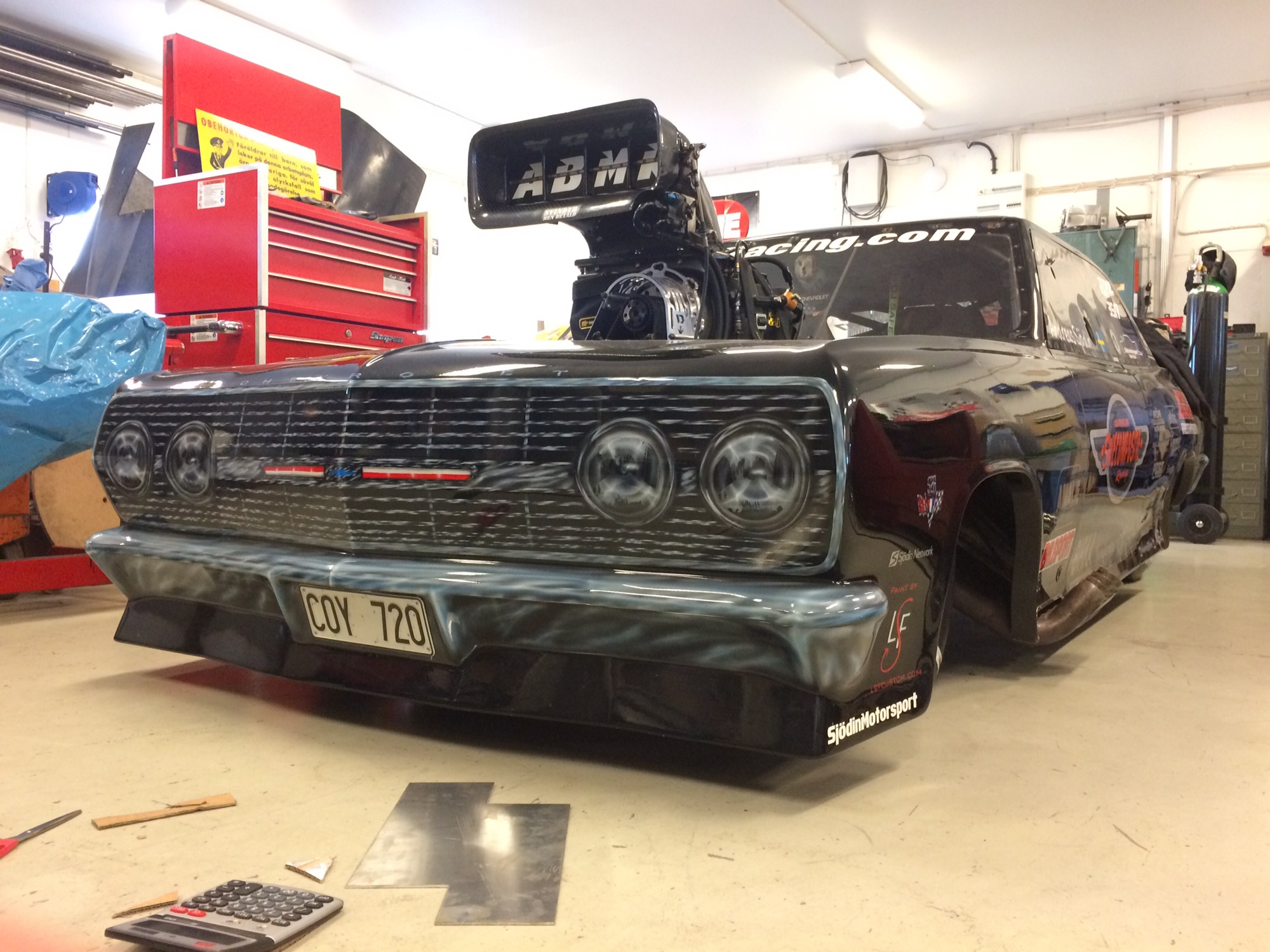 The view is pretty sick!! I love it!! 😀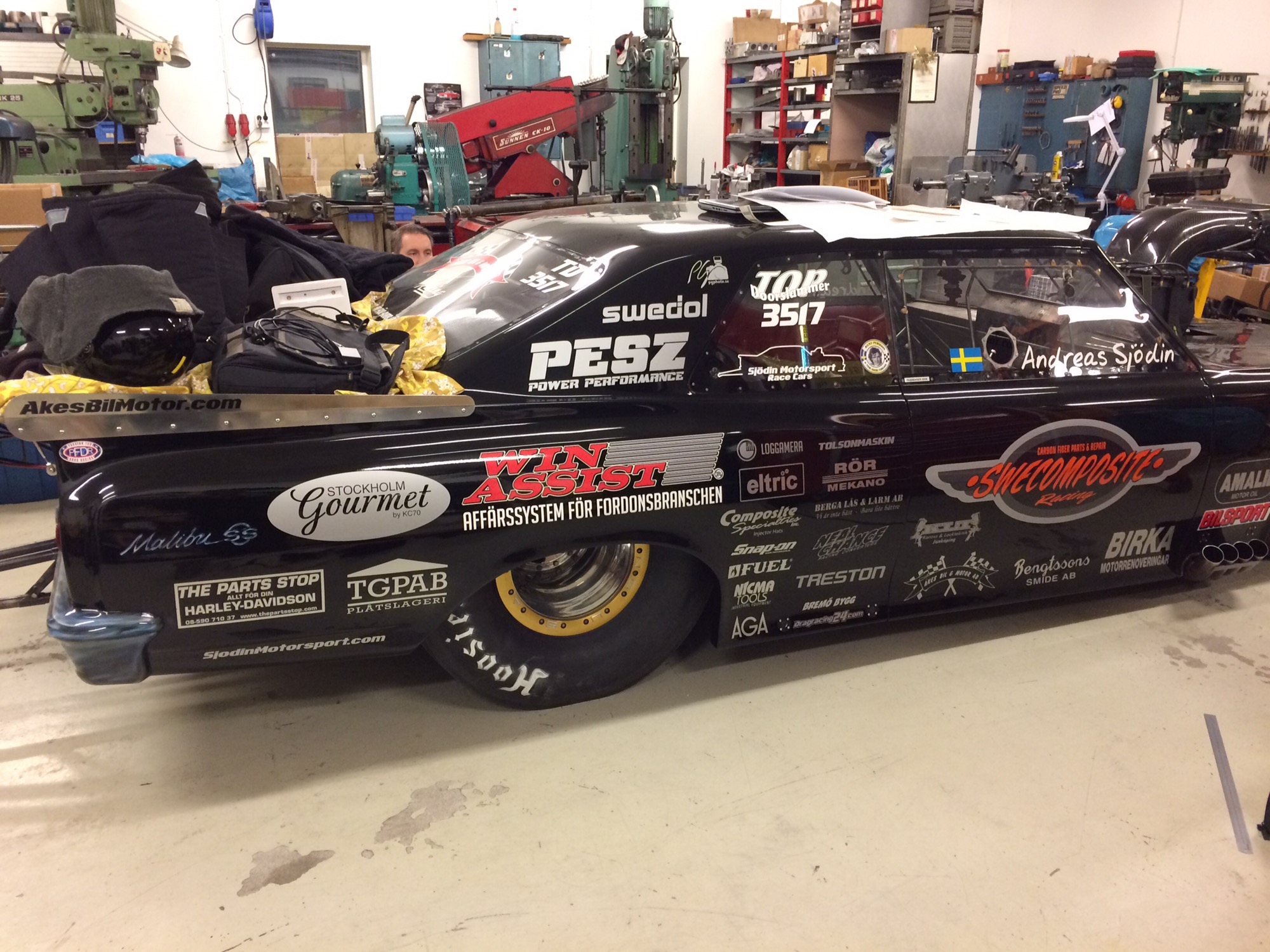 Got some new sponsor decals on the body!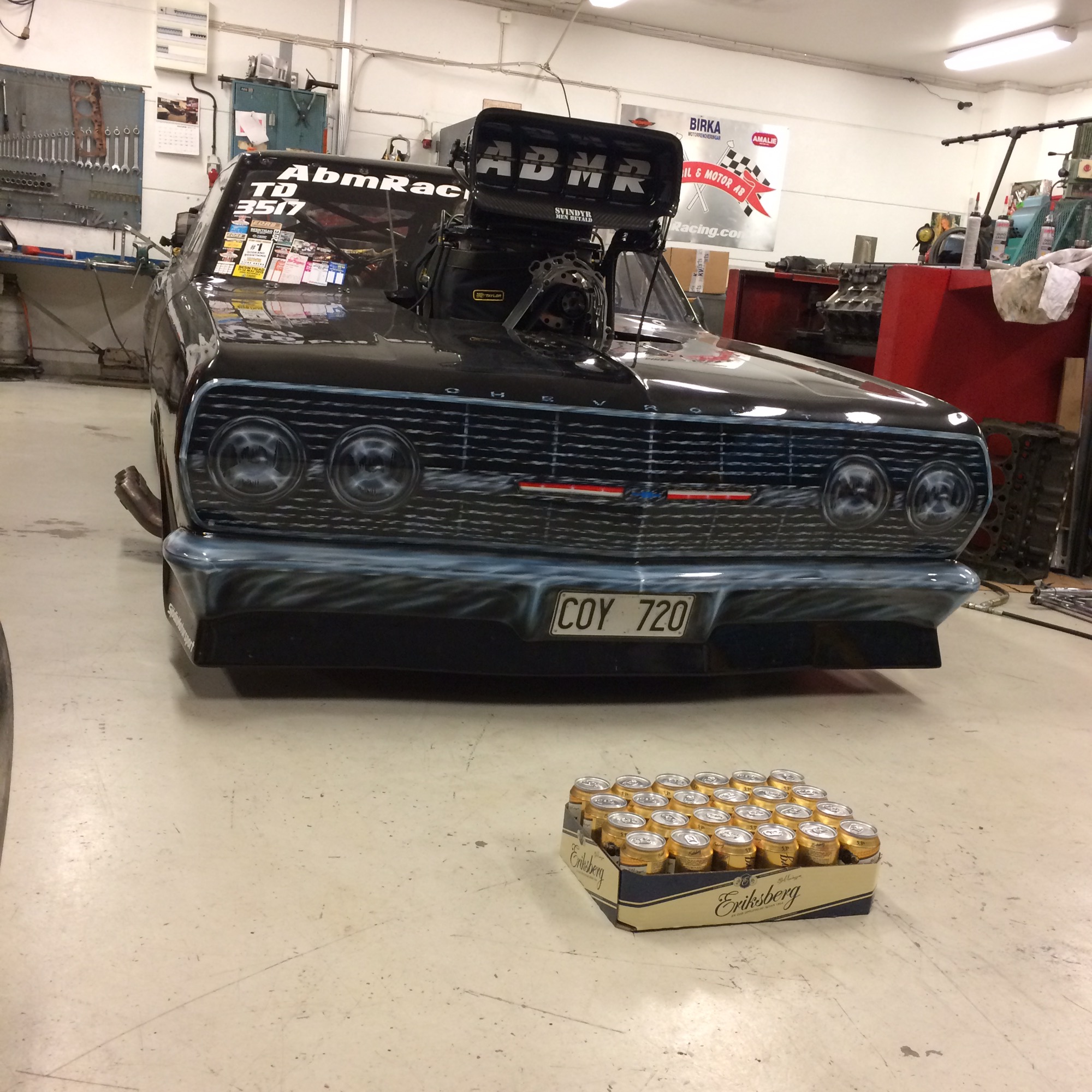 She's all done! Hope she will treat us well this coming weekend! 😉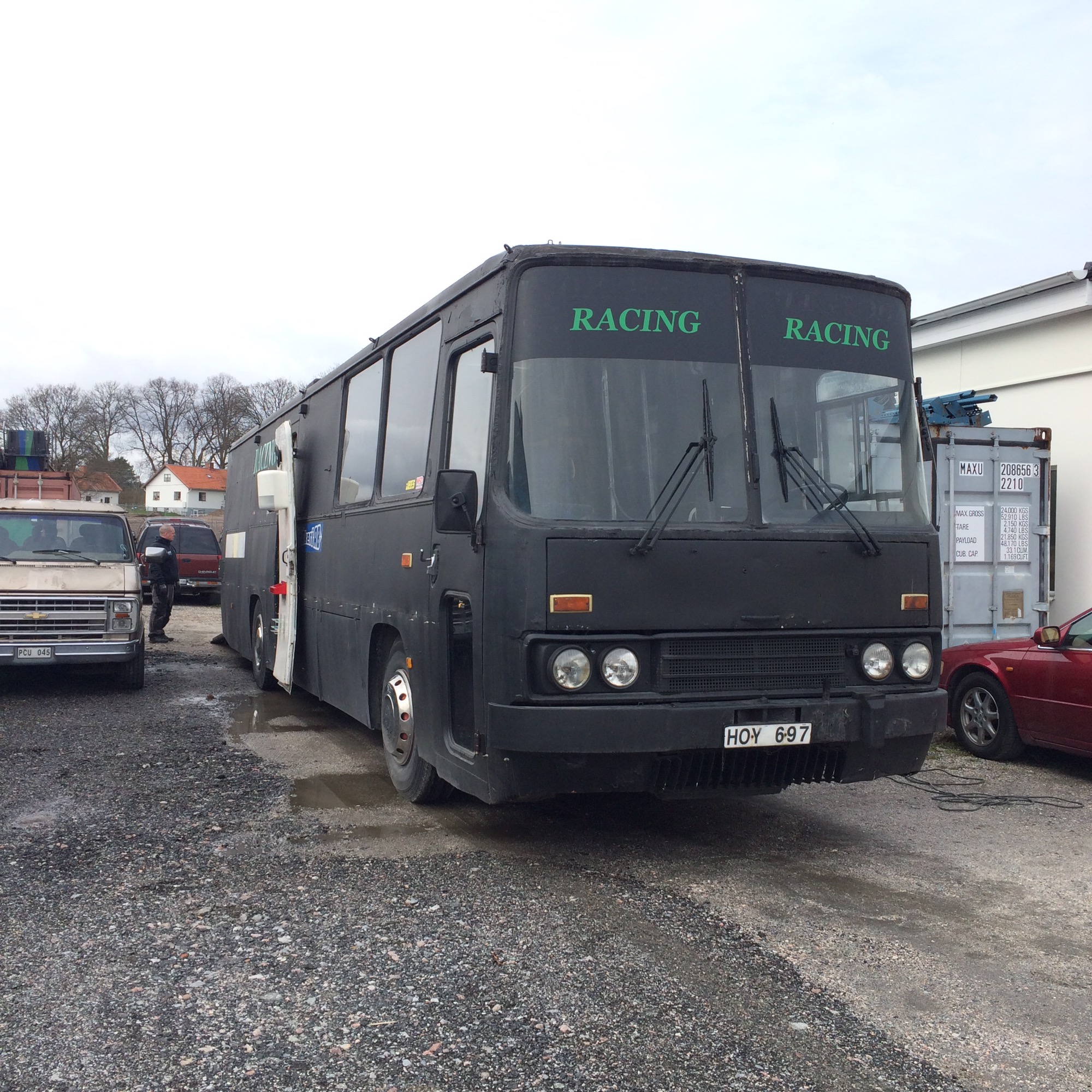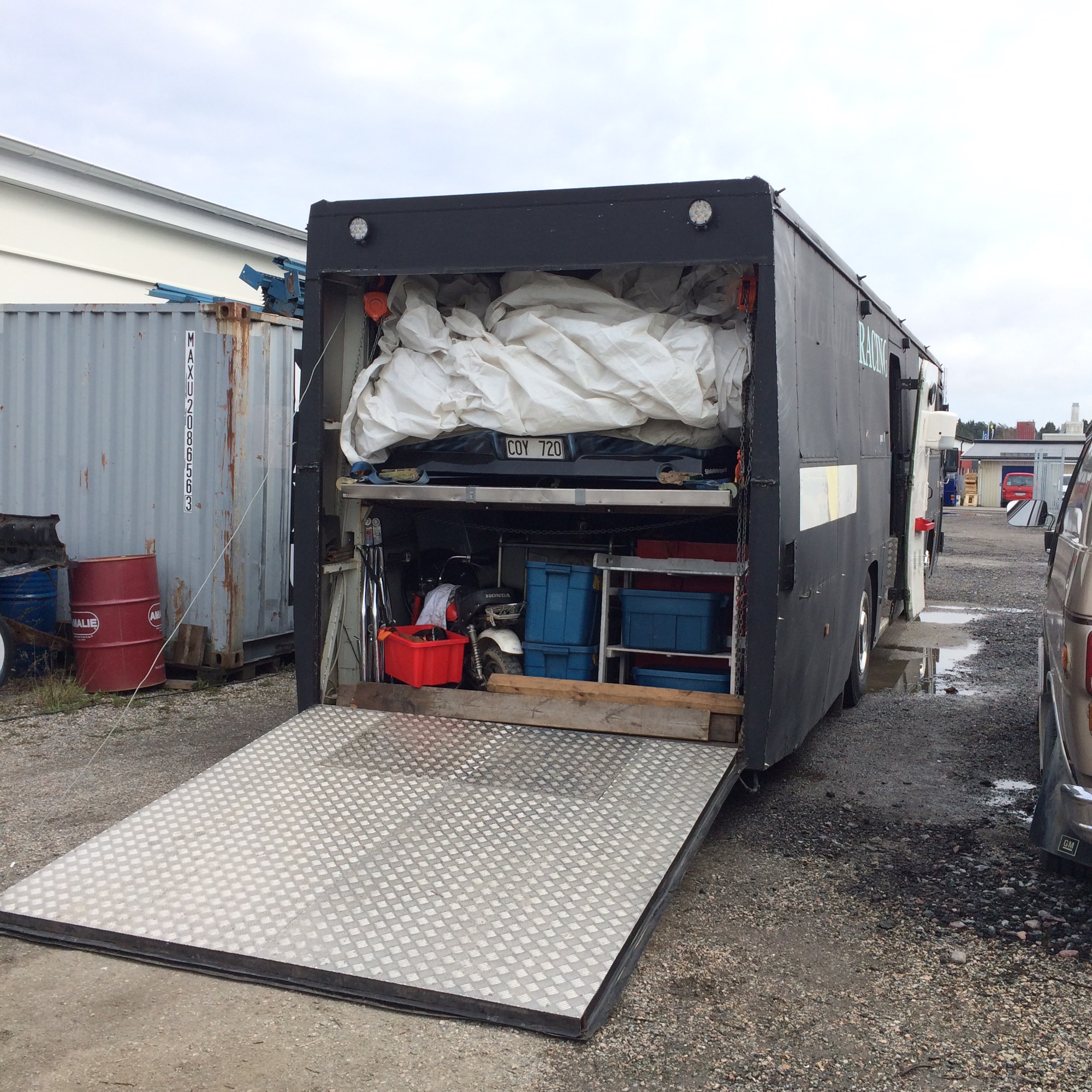 Loaded up and ready to hit the road!