4.33s @ 285km/h to the finish line with a shake and some pedaling! First round this year!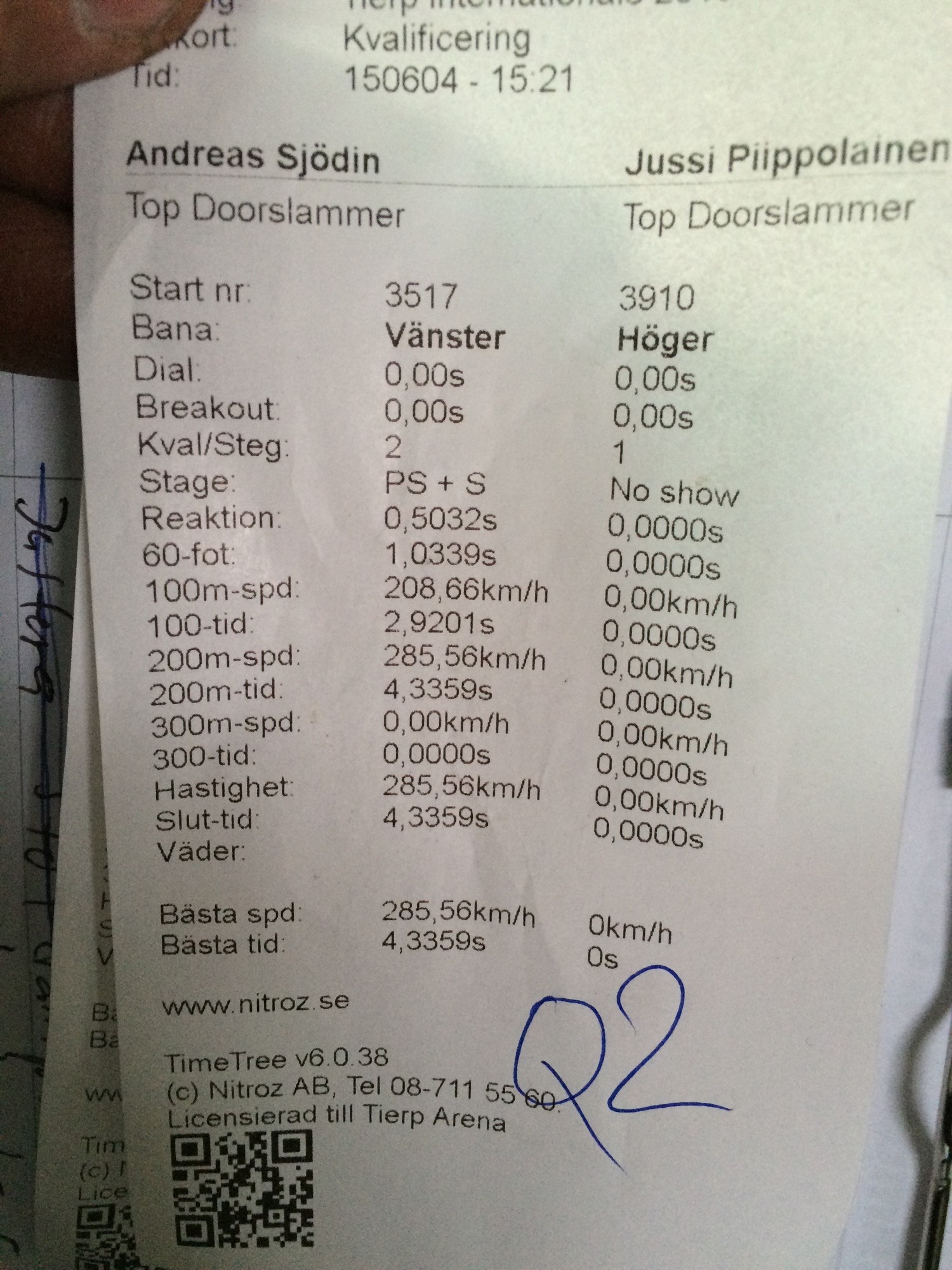 After some adjustments we at least did come the whole 60 fot before some shake…. But I felt that I needed to drive the car some so did put the hammer down again! 🙂
Like I said it was a messy round… In to the car and we got some rain, out from the car… In again made the burn out and when it was time to go into stage some rain, shut off and out from the car again…. In again, made the burn out, did go into pre-stage and the some bad communication from the starter to me so I was a bit confused…. But anyway, I did drive the car!
Now some service!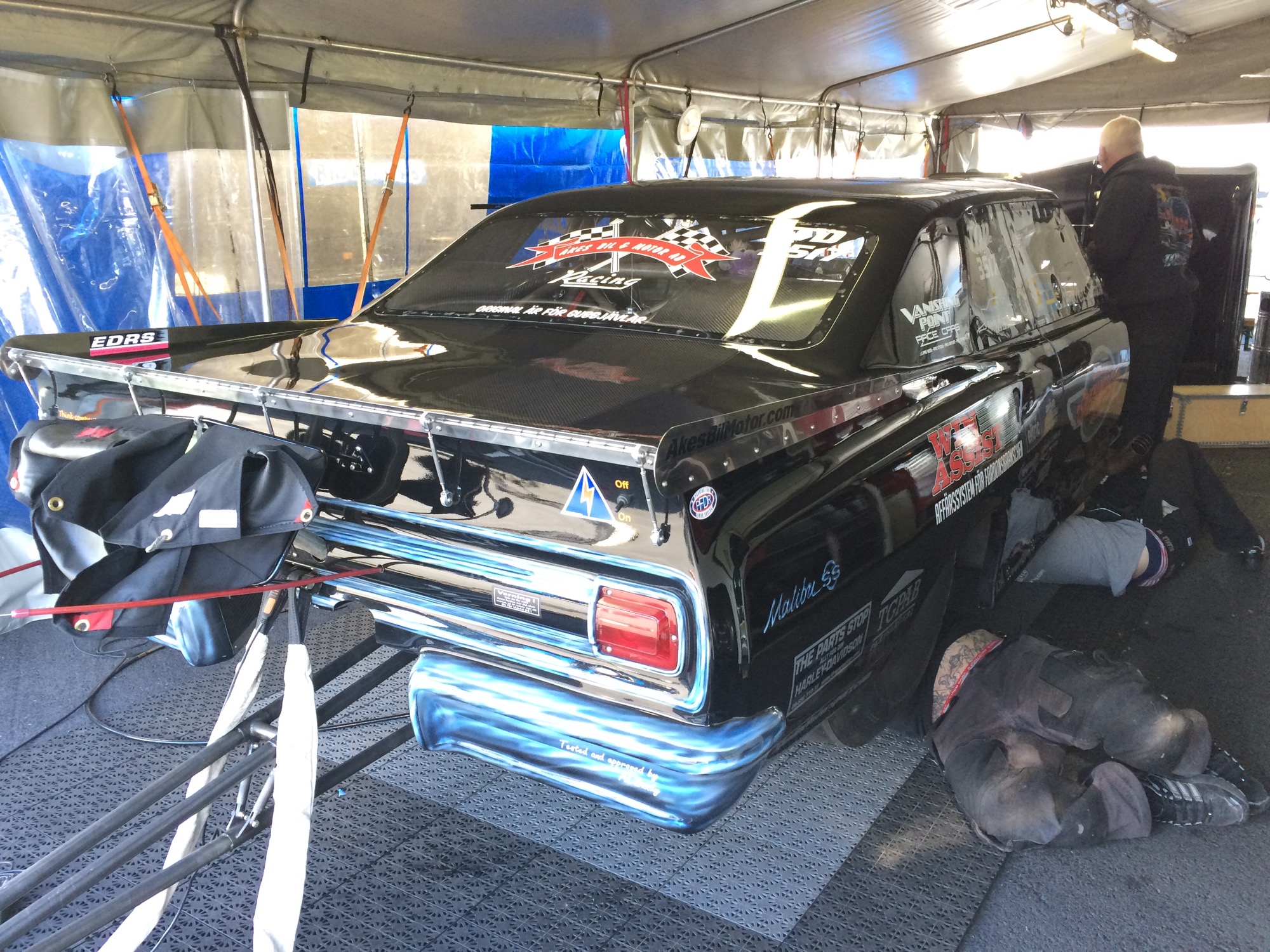 Pretty satisfied with this day anyway! 😀
Change some valve springs!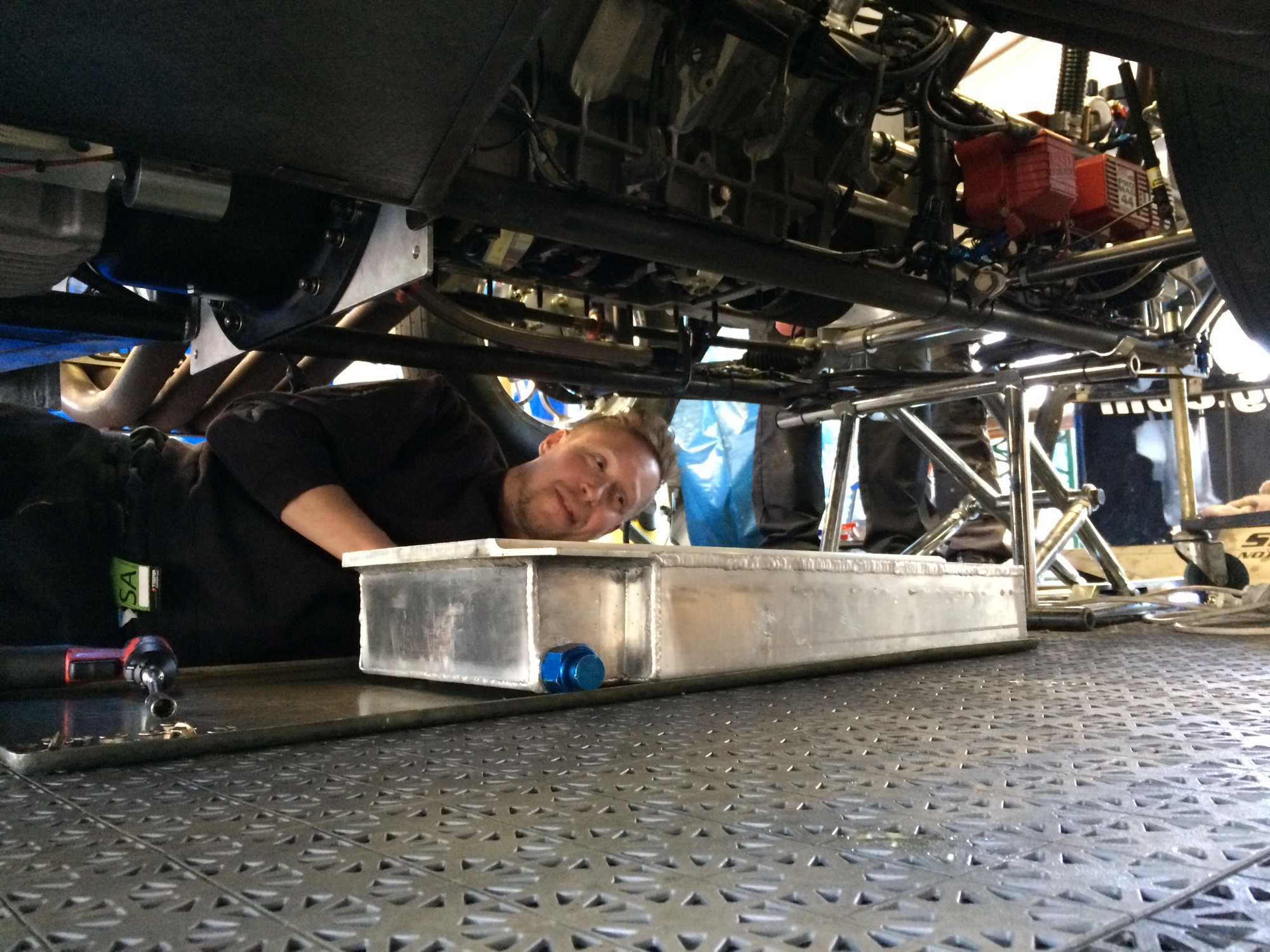 Check some bearings.