Our pit is ready and we just got some awesome food from Stockholm Gourmet! 😀 We should have done two 60ft test passes today but when we got to the track it was raining and been doing that for a couple of hours, about 30 minutes ago it stopped and we got some really warm sun and 10 minutes later it started to rain again….
We'll, it feels like we won't test today so we are preparing the car for tomorrow's 2 qualification rounds starting at 15:00 and the other one around 18:00 I guess.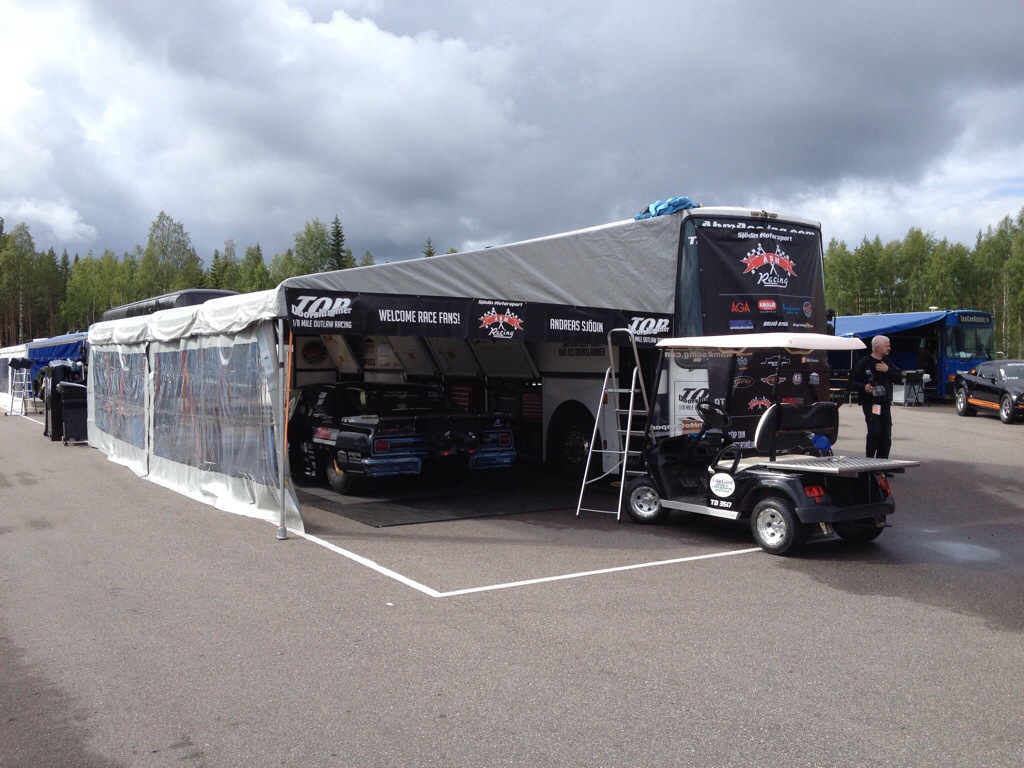 The ground starts to get dry!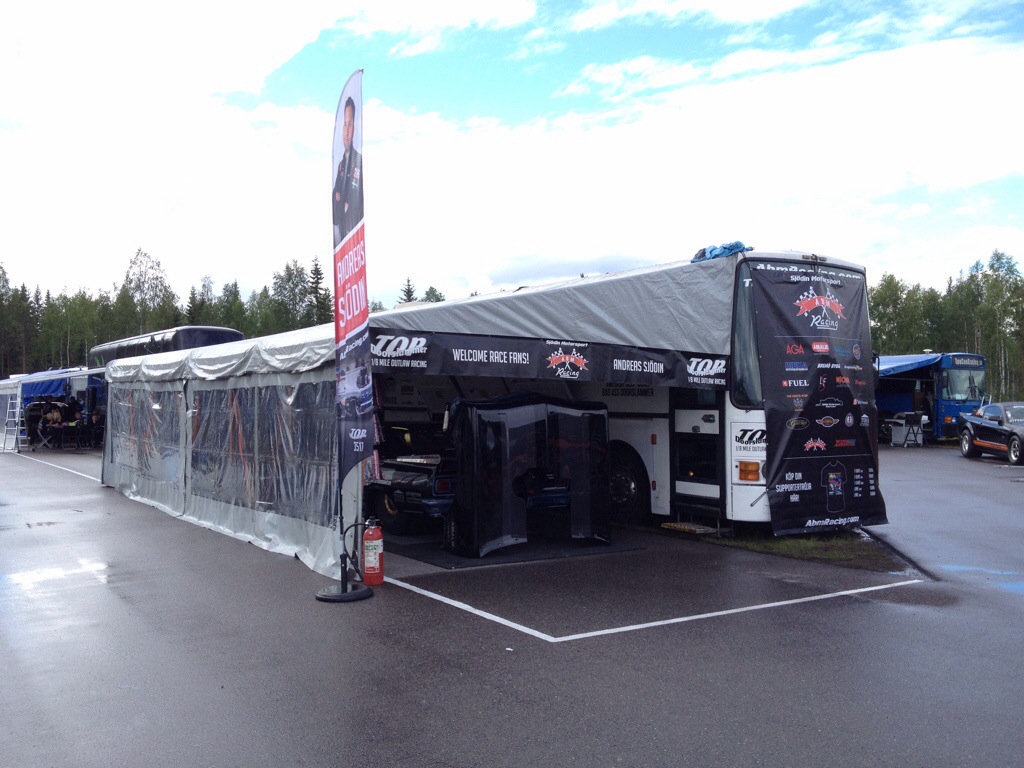 And a couple of minutes later… 😉