We finally got one test run just before it started to rain today! 😀 1.06 to 60ft and then a air hose popped of so the clutch locked and I did hit a shake.. 🙂
I am really happy with the weekend at Kjula Dragway, we had some sponsors visiting us, and we did also have a really good time together in the team during the rain day yesterday! 😉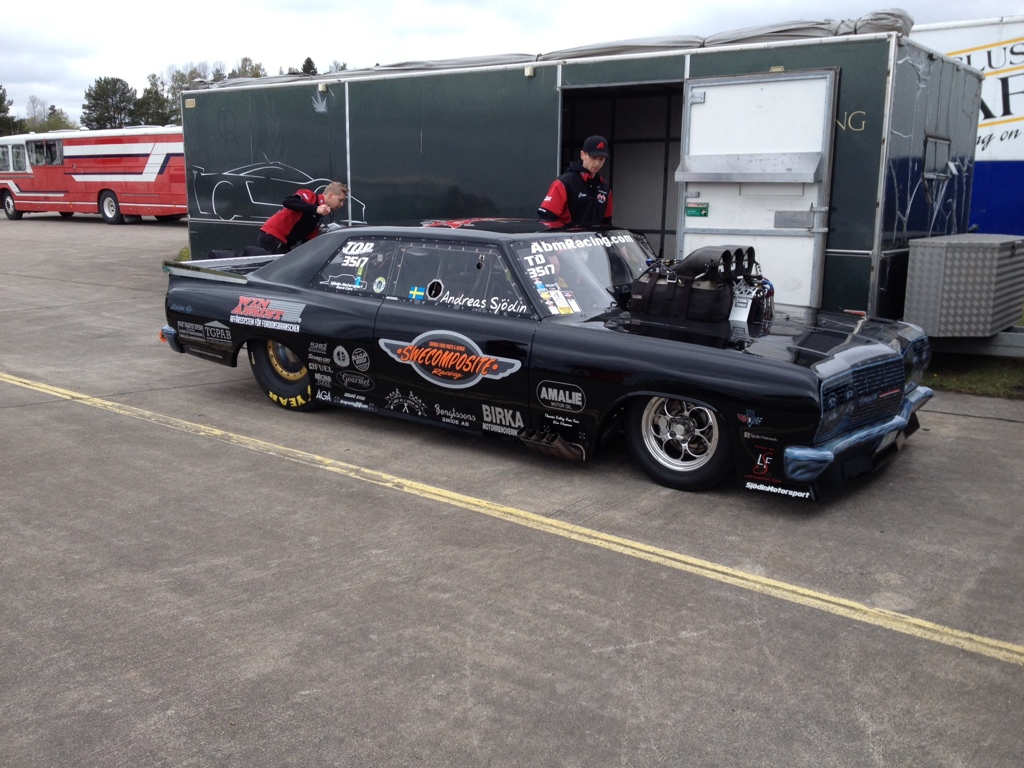 Time to roll up!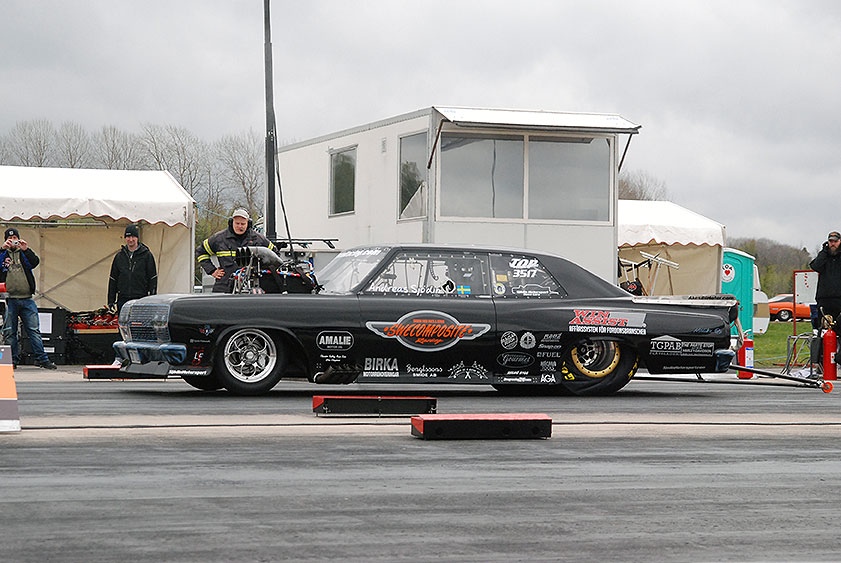 Nice!! 🙂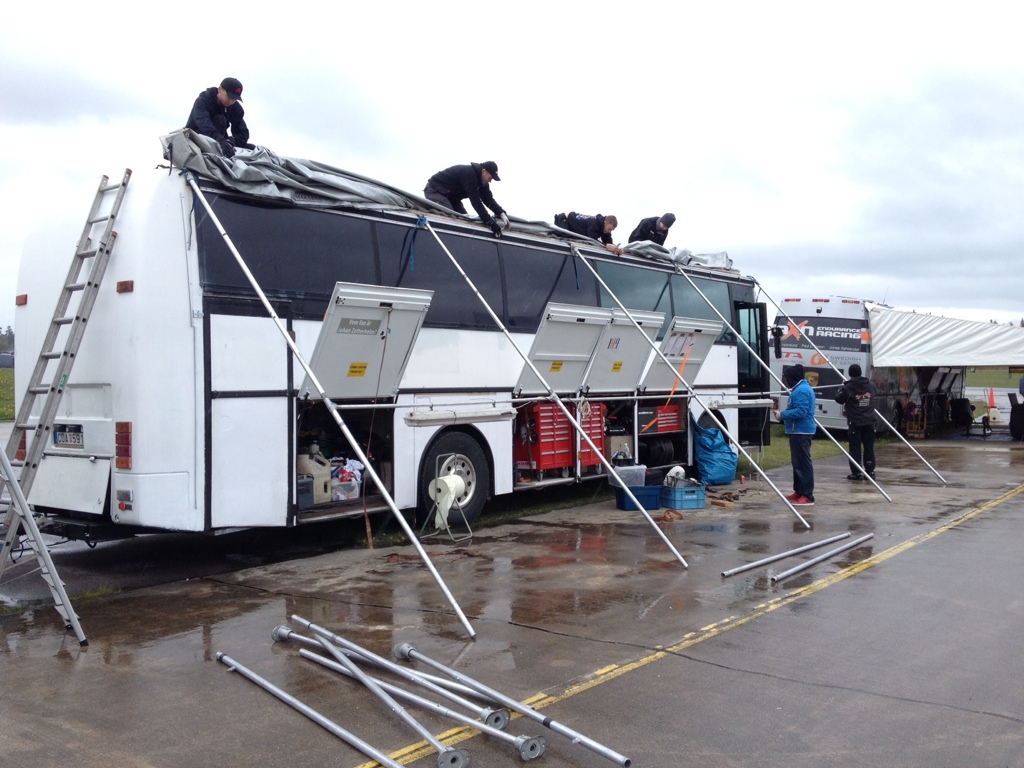 Packing, of course in rain…. 😉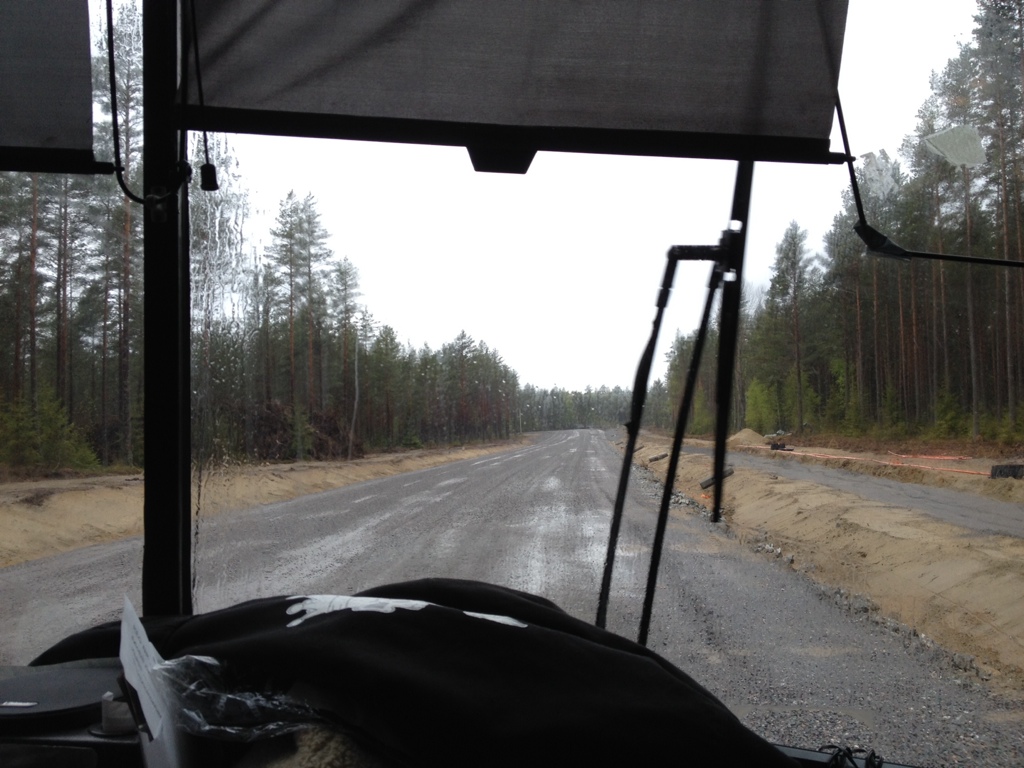 Leaving Kjula.