Time to get some sleep now, hope it will be good weather tomorrow so we can do some test runs!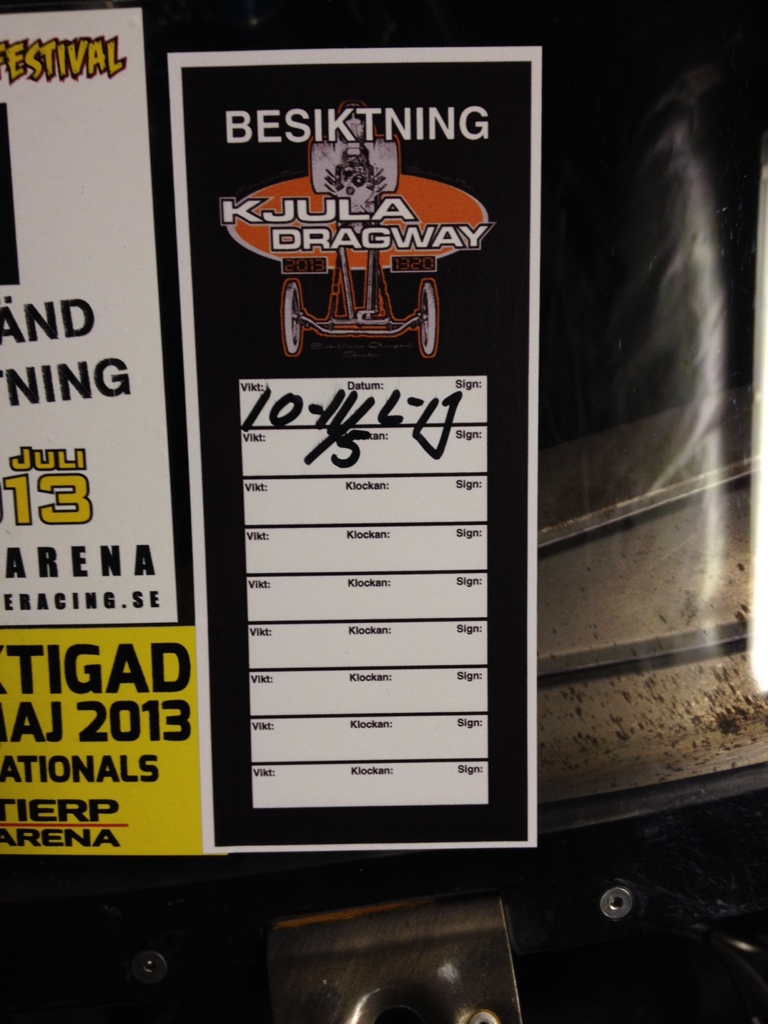 The Chevelle is checked and approved to enter the track!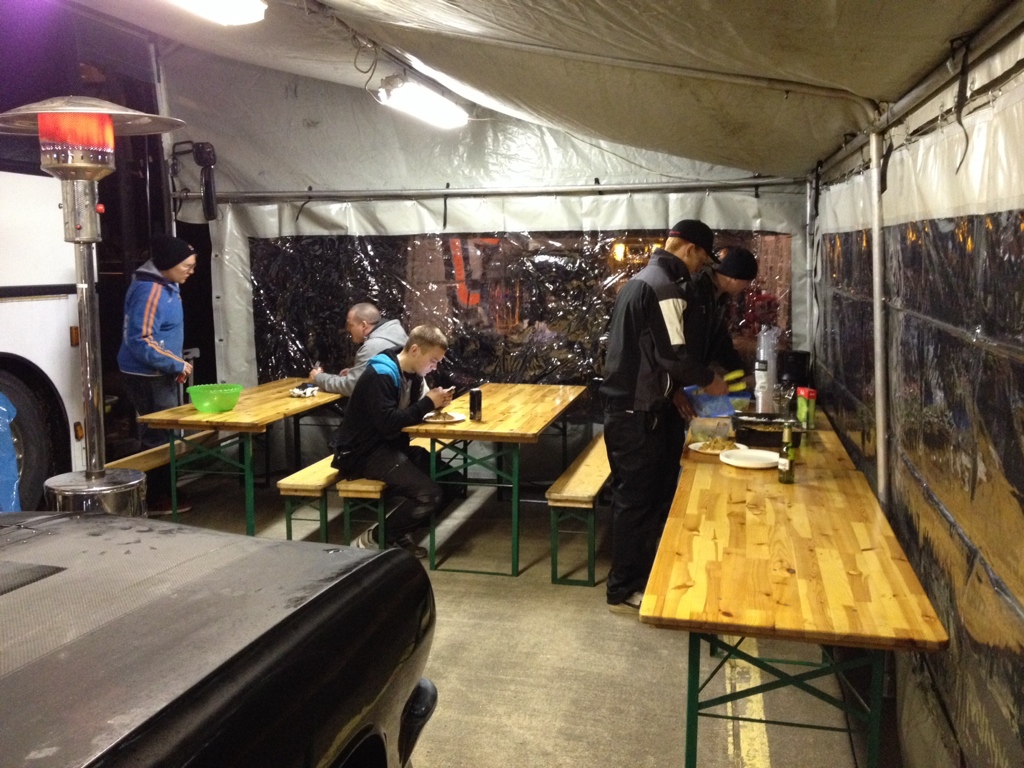 Late dinner here at the track.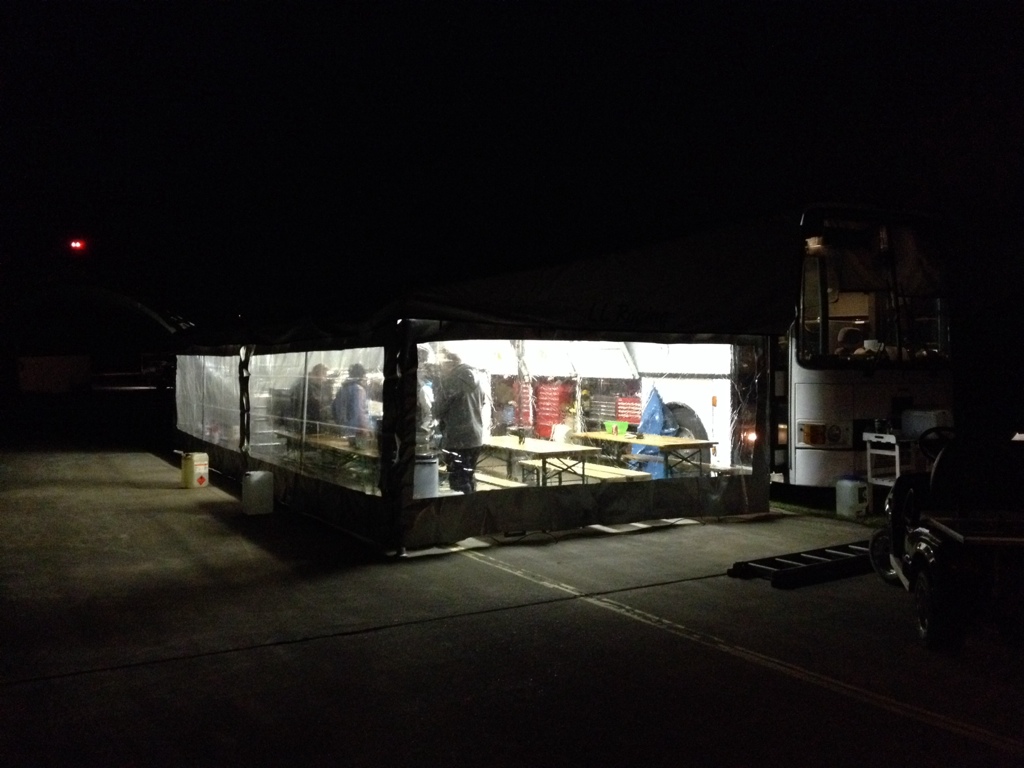 Nice! 🙂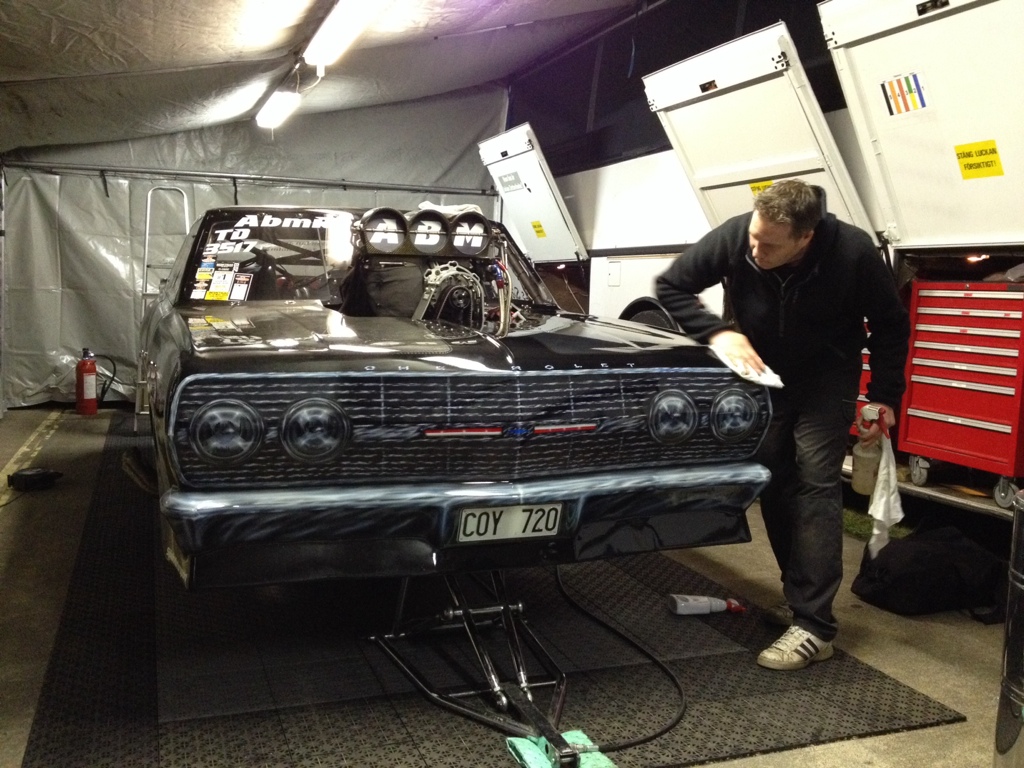 John makes the Chevelle shine!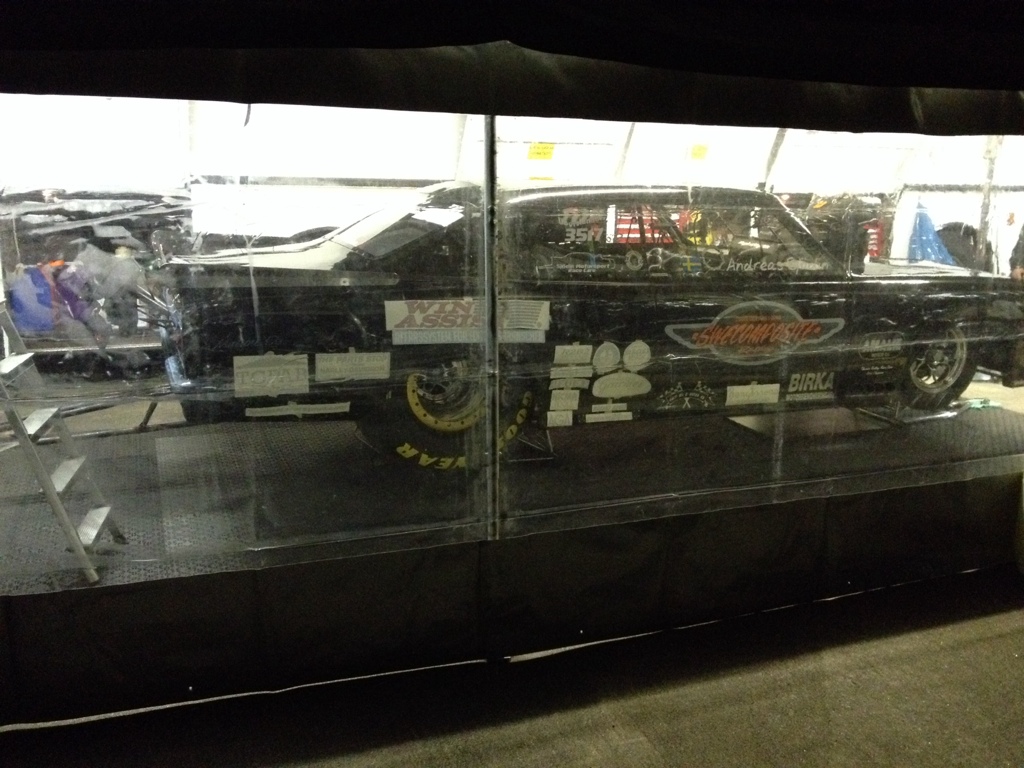 Looking how to put the sponsor decals on the car….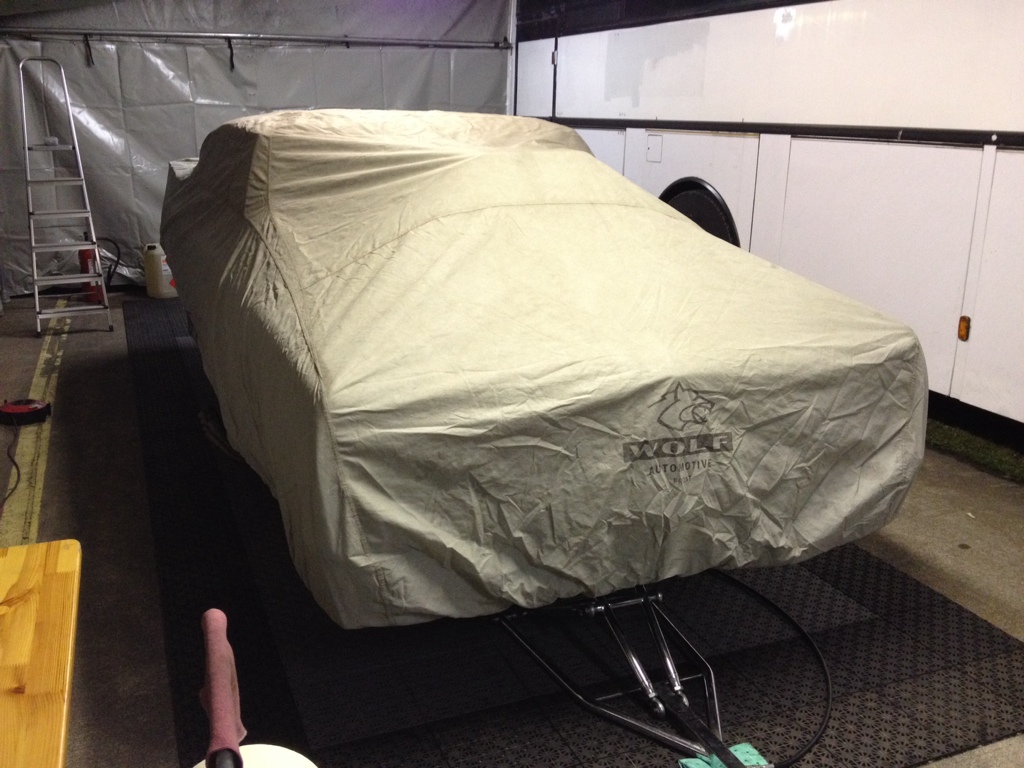 Good night for now, see you tomorrow!! 😀