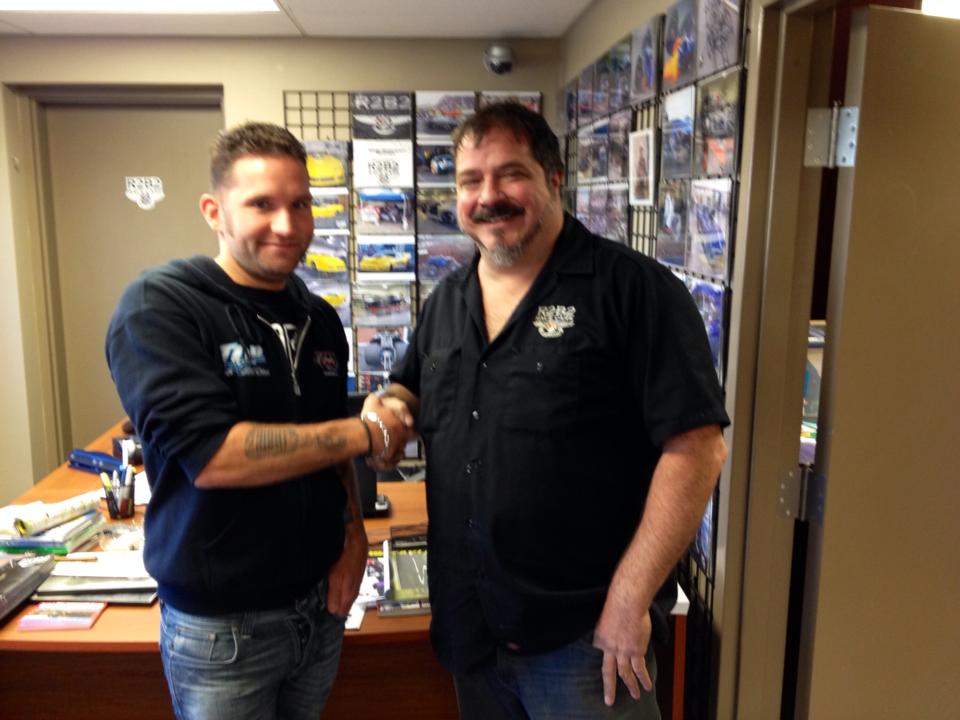 What an awesome day!! Spent about four hours in the R2B2 Racing Shop, really nice to meet all the guys there! 
And I also learned some new stuff, did see some way cool new things, and from now on we will have an even closer business together! Thanks Jim for the shop tour and that you took your time to talk with me, you are an bad ass good guy!! Will be back next year!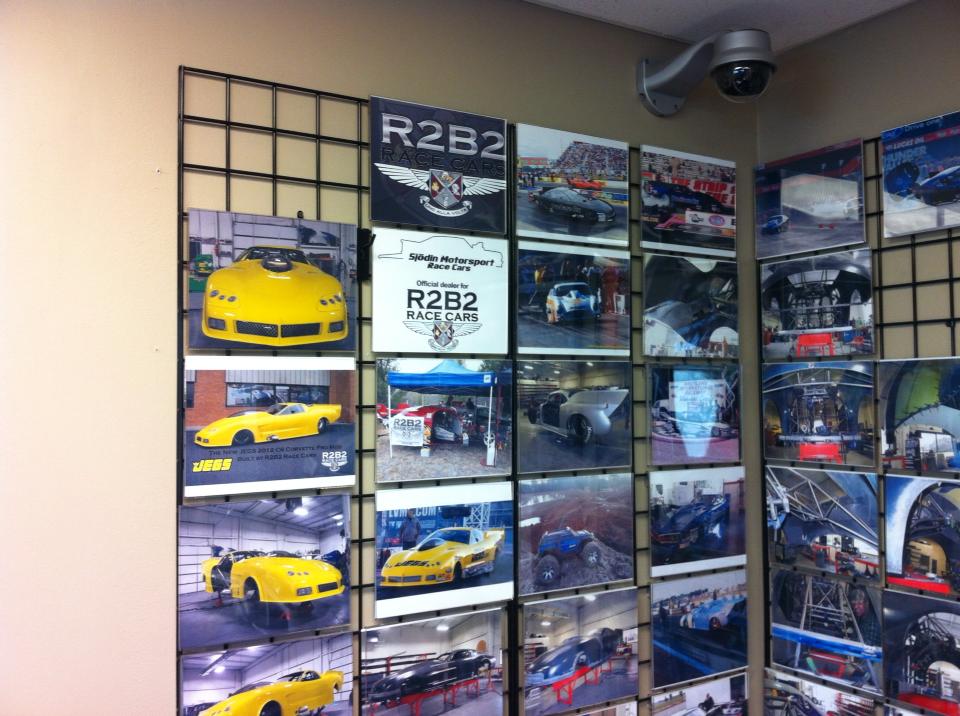 Found a cool thing on the wall at the front desk in the R2B2 Race Cars shop!! The Sjödin Motorsport Race Cars logo.