We have been here at Tierp Arena for about 4 hours now and the pit area are ready and we just got some dinner, now just have a good time in the sun and start thinking out a tune up for tomorrow.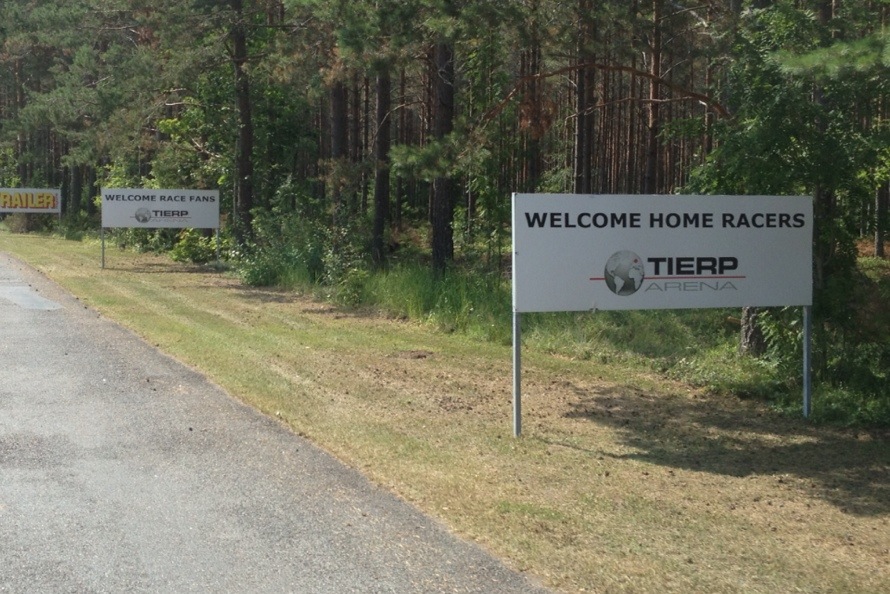 Beautiful!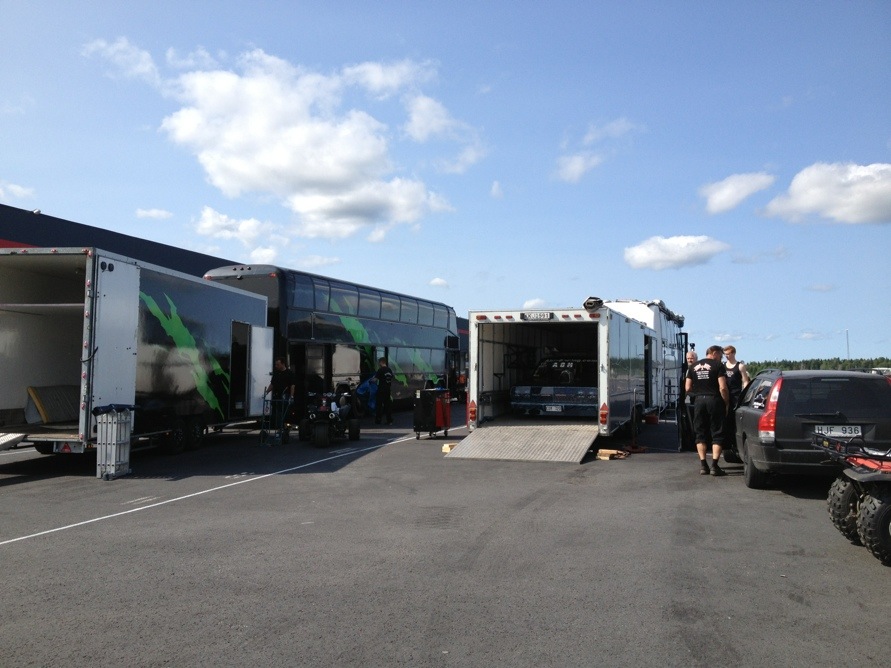 We got good company here at the track! 🙂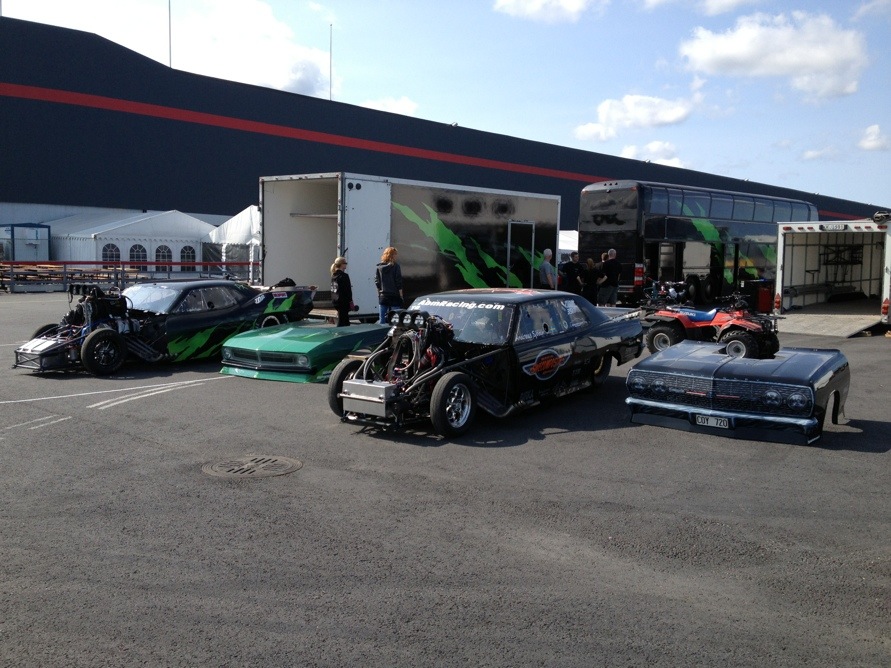 Two cars built by Sjödin Motorsport Race Cars! 😀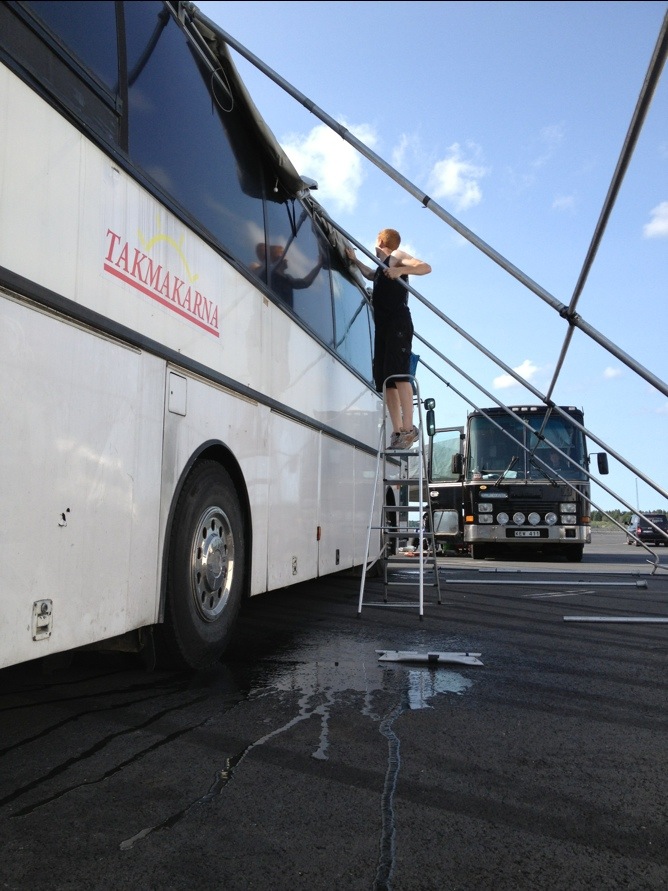 Marcus are getting wet wet wet! 🙂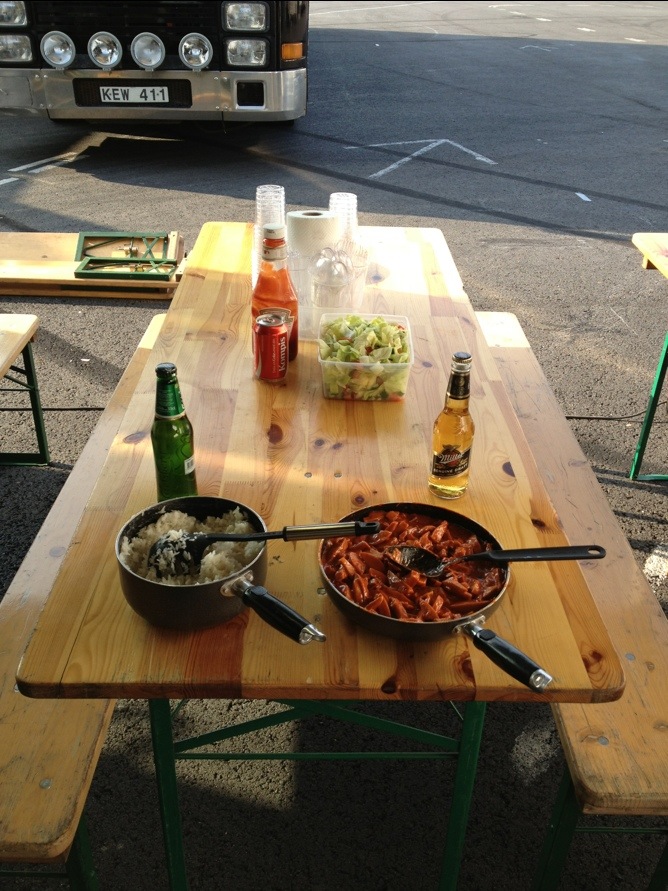 Some nice food!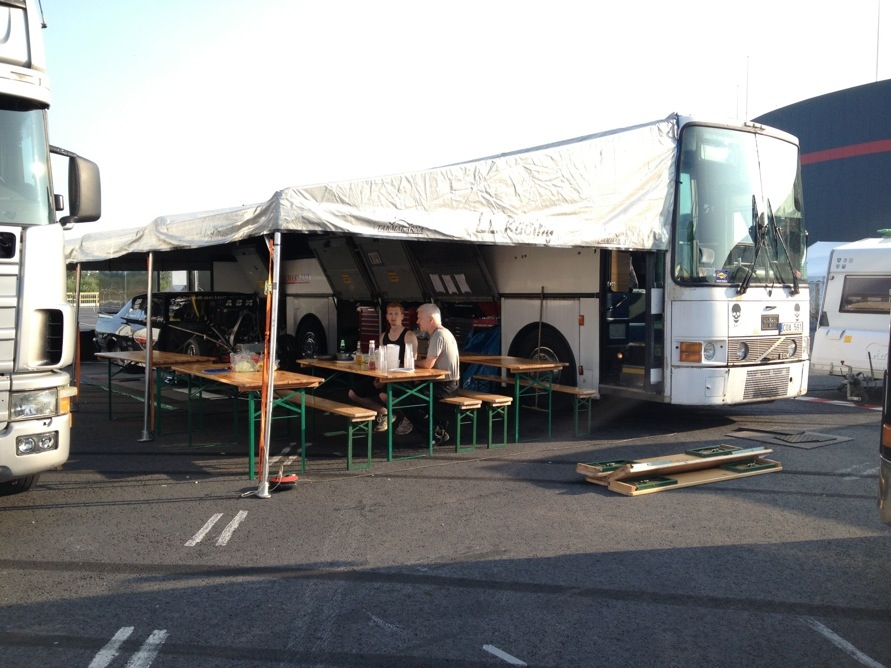 Life is good now! 🙂