Today we got the lift gate all done and the frame for it is mounted on the bus! Tomorrow morning we will start to put in a lot of new metal in the rear of the bus!!! 🙂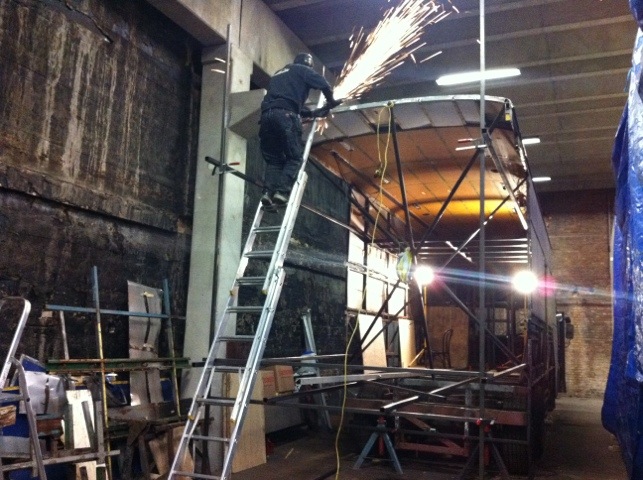 Jocke is cutting of some old metal.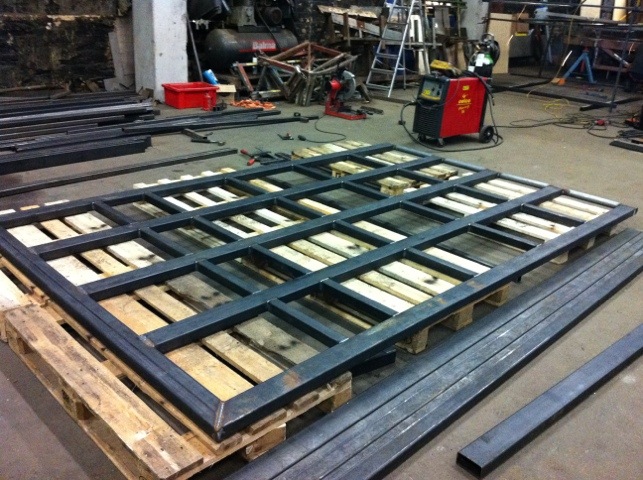 Lift gate DONE!!! 🙂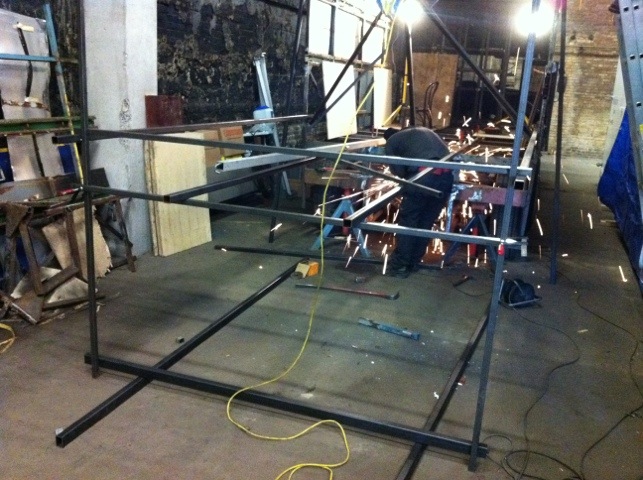 Start to jig up the new rear end.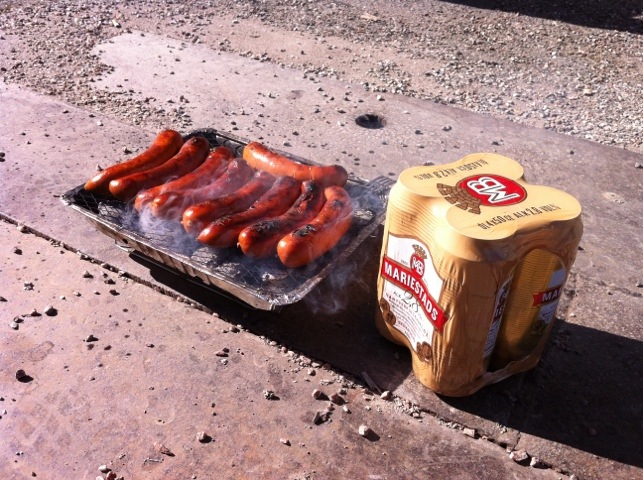 =)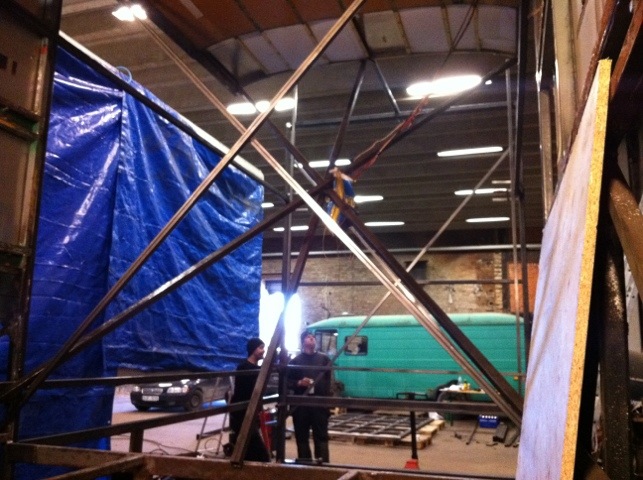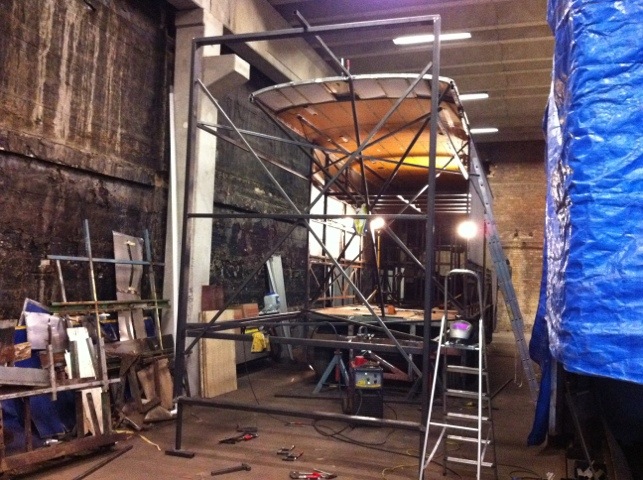 The lift gate frame is in place!! 🙂