We are slowly moving forward, hopefully we can have the trailer done enough so we at least can use it so we can get to the track, soon I hope…

The main part of the tail gate is finally pretty much all done.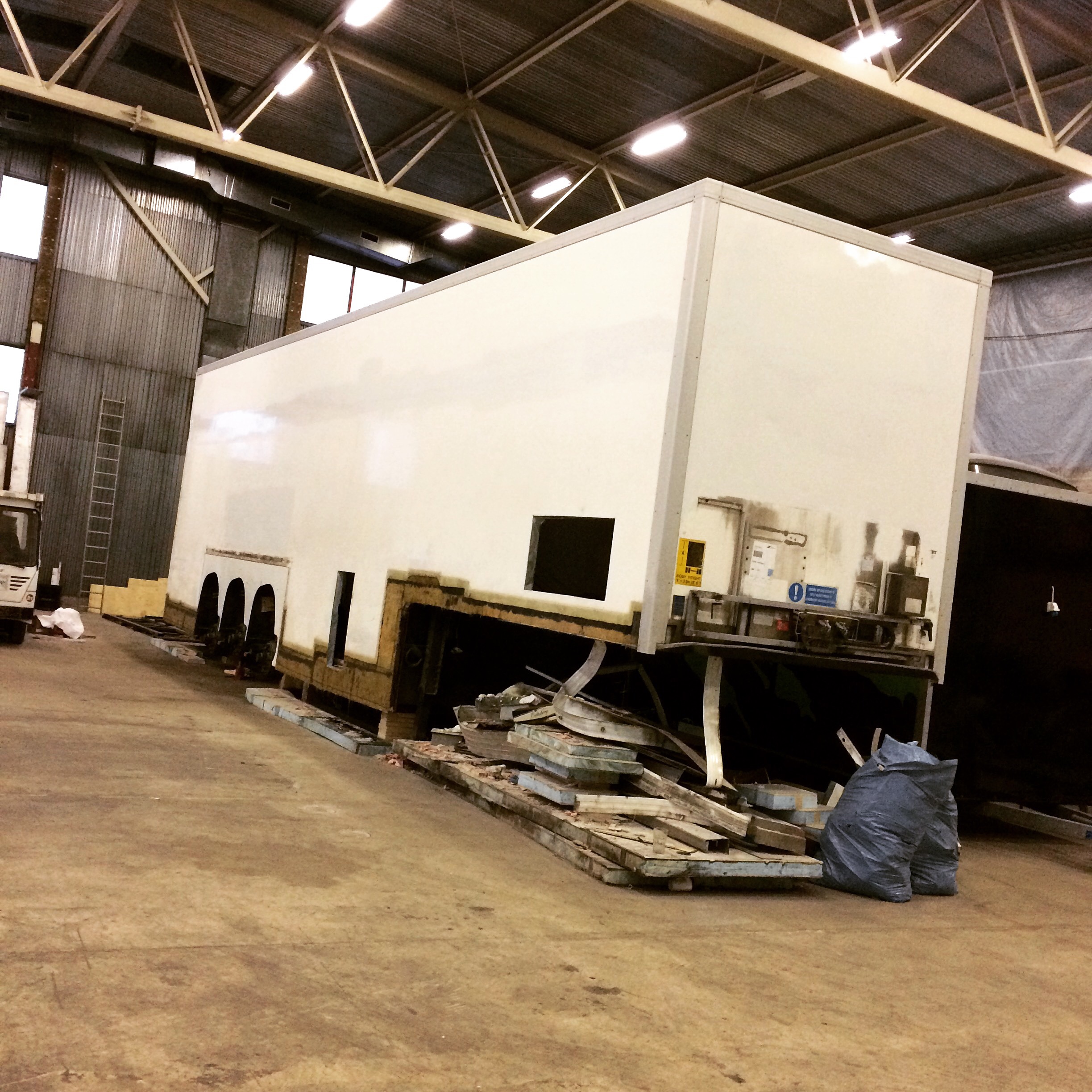 We should been in Malmö for the first race in the series last weekend but due to the problem with the hurted motor on the test weekend and that I couldn't get new parts in time I decided to cancel that event and work on the trailer instead.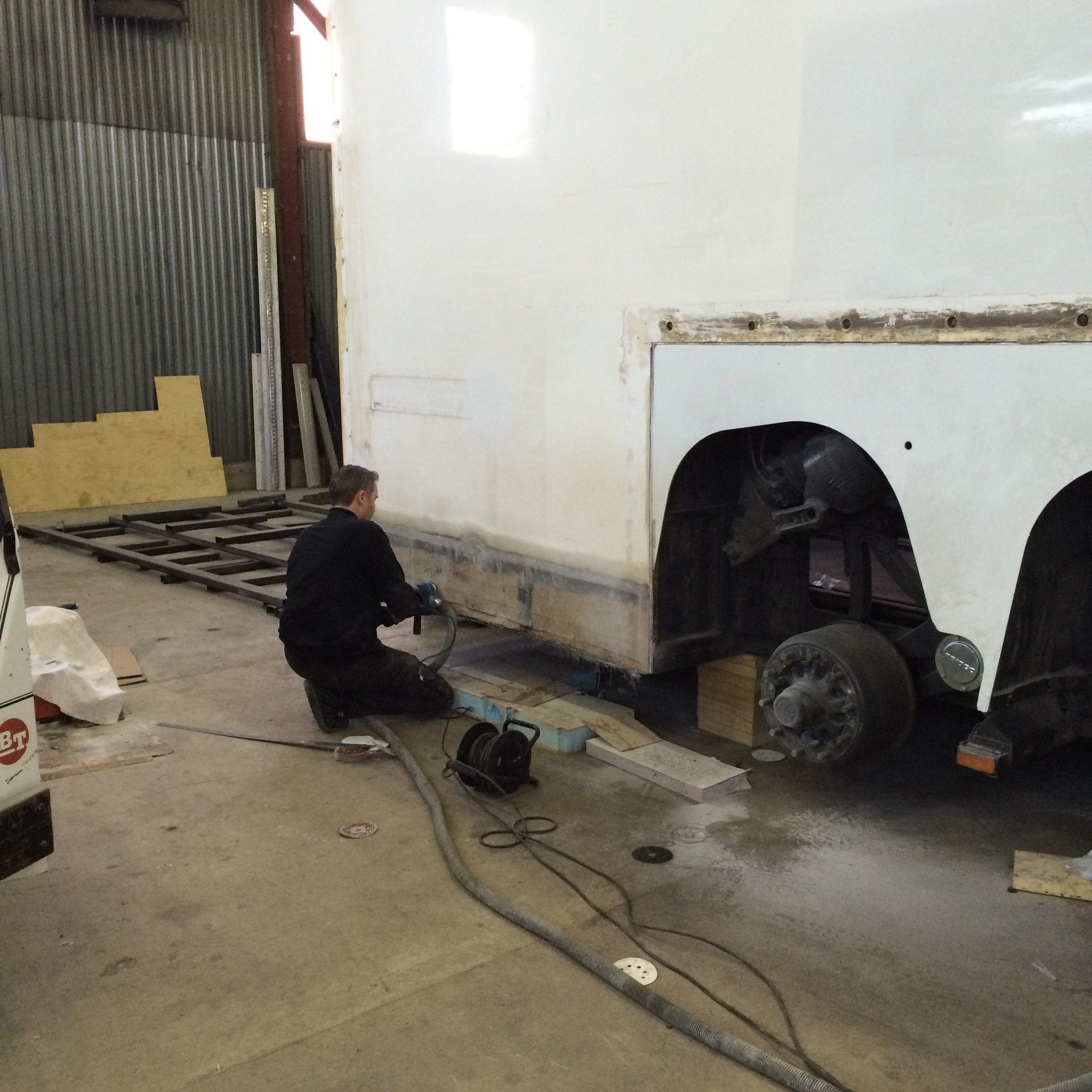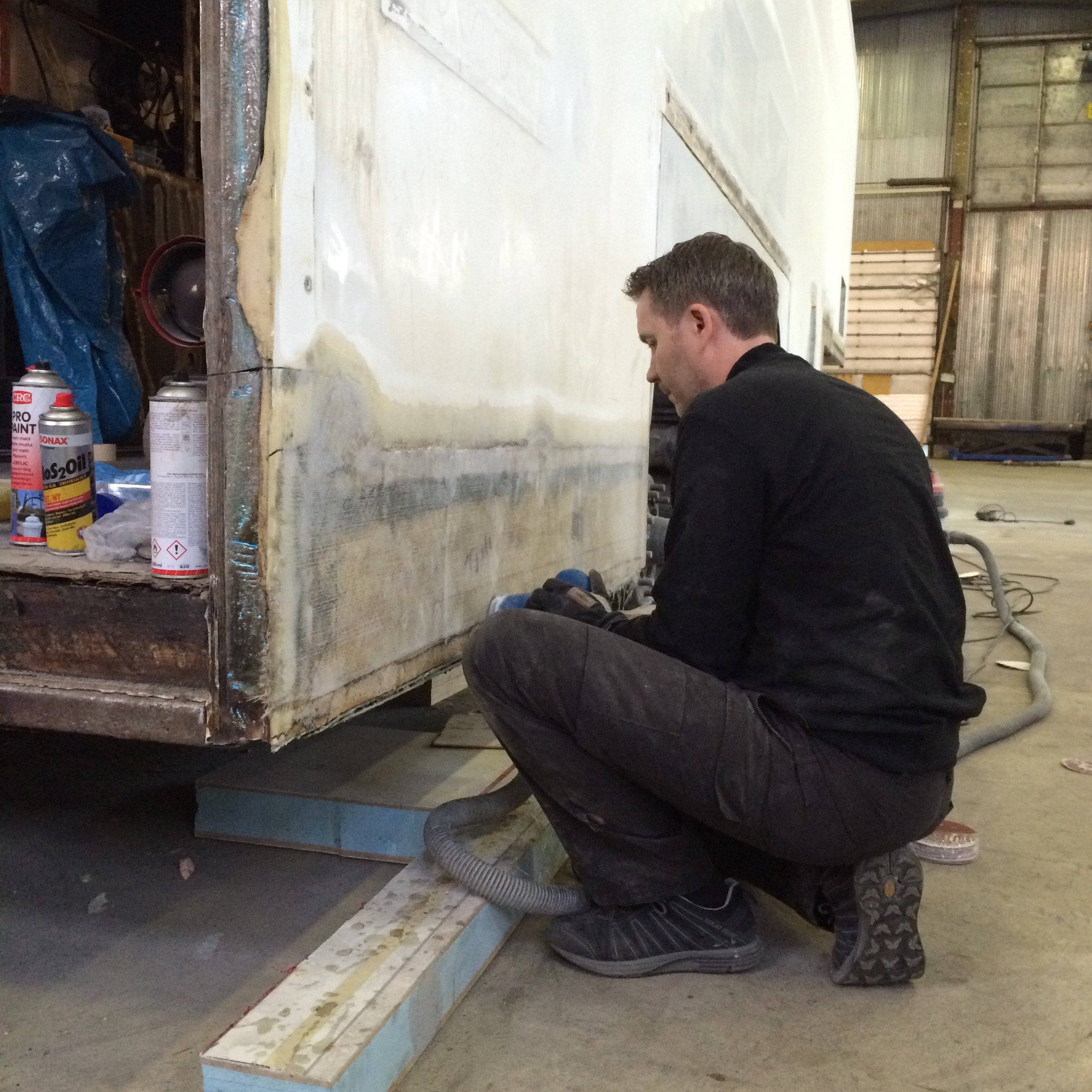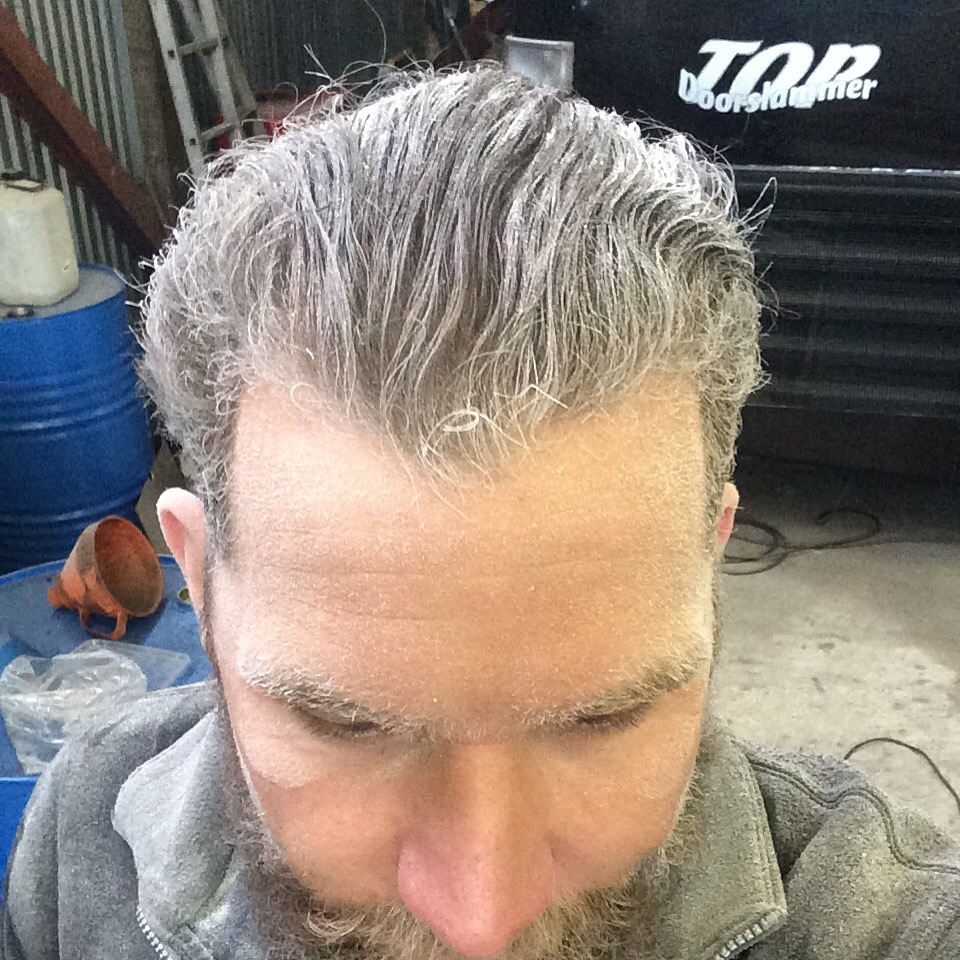 Plastic fantastic… I said when I made the body to the Chevelle "NEVER AGAIN" and here I am but on a much bigger thing..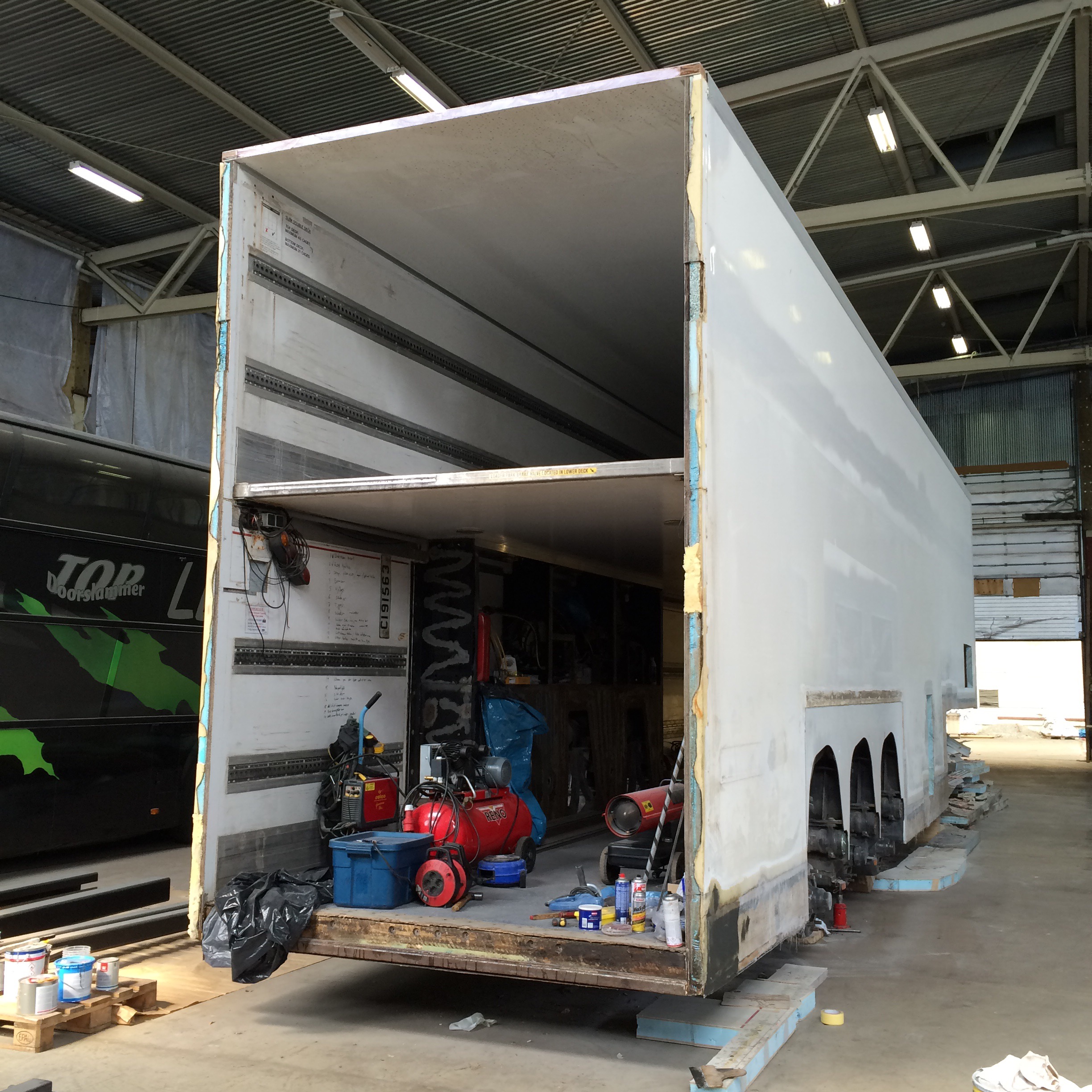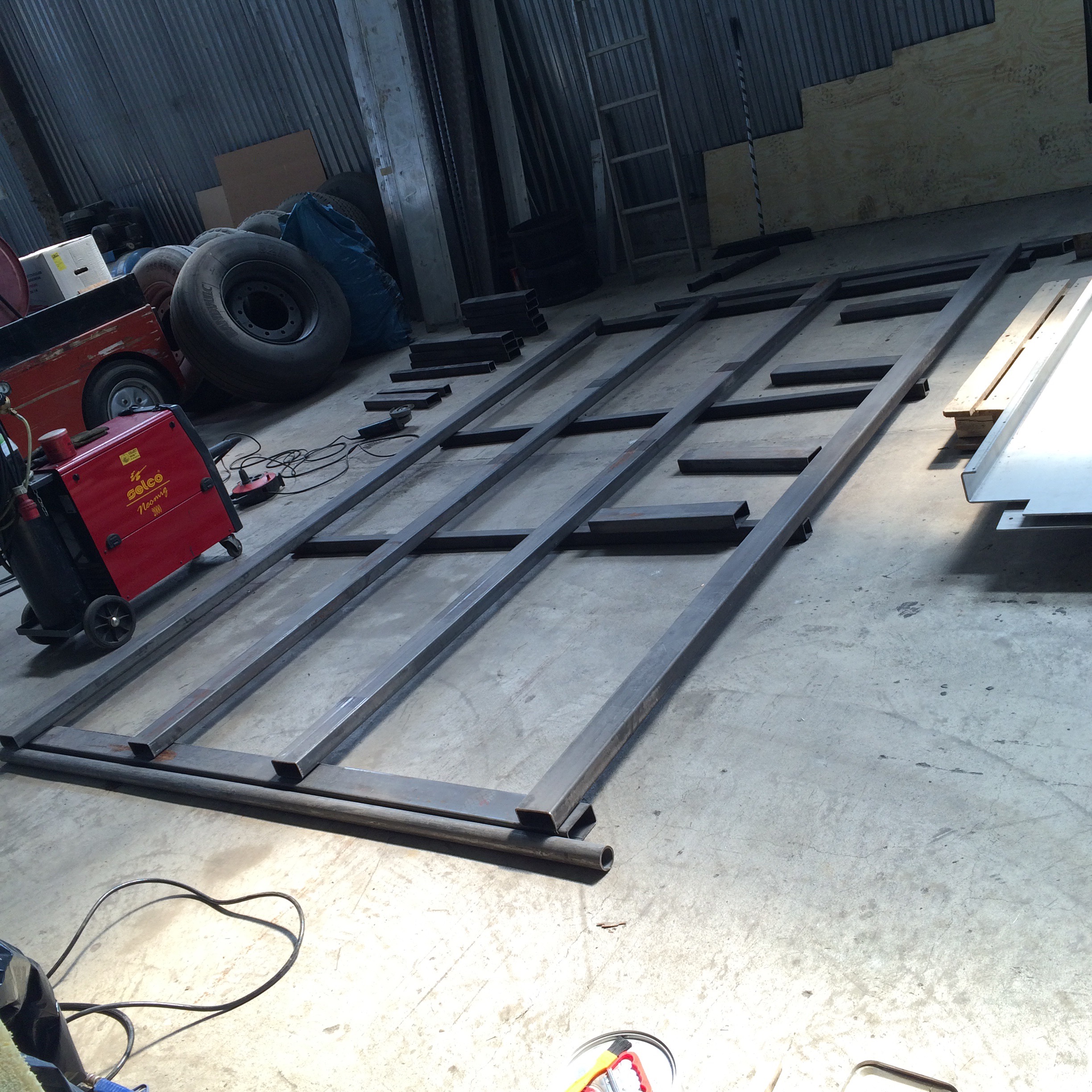 I hope that the tail gate will be ready to mount on the trailer really soon.. Going to feel really good to close this big hole!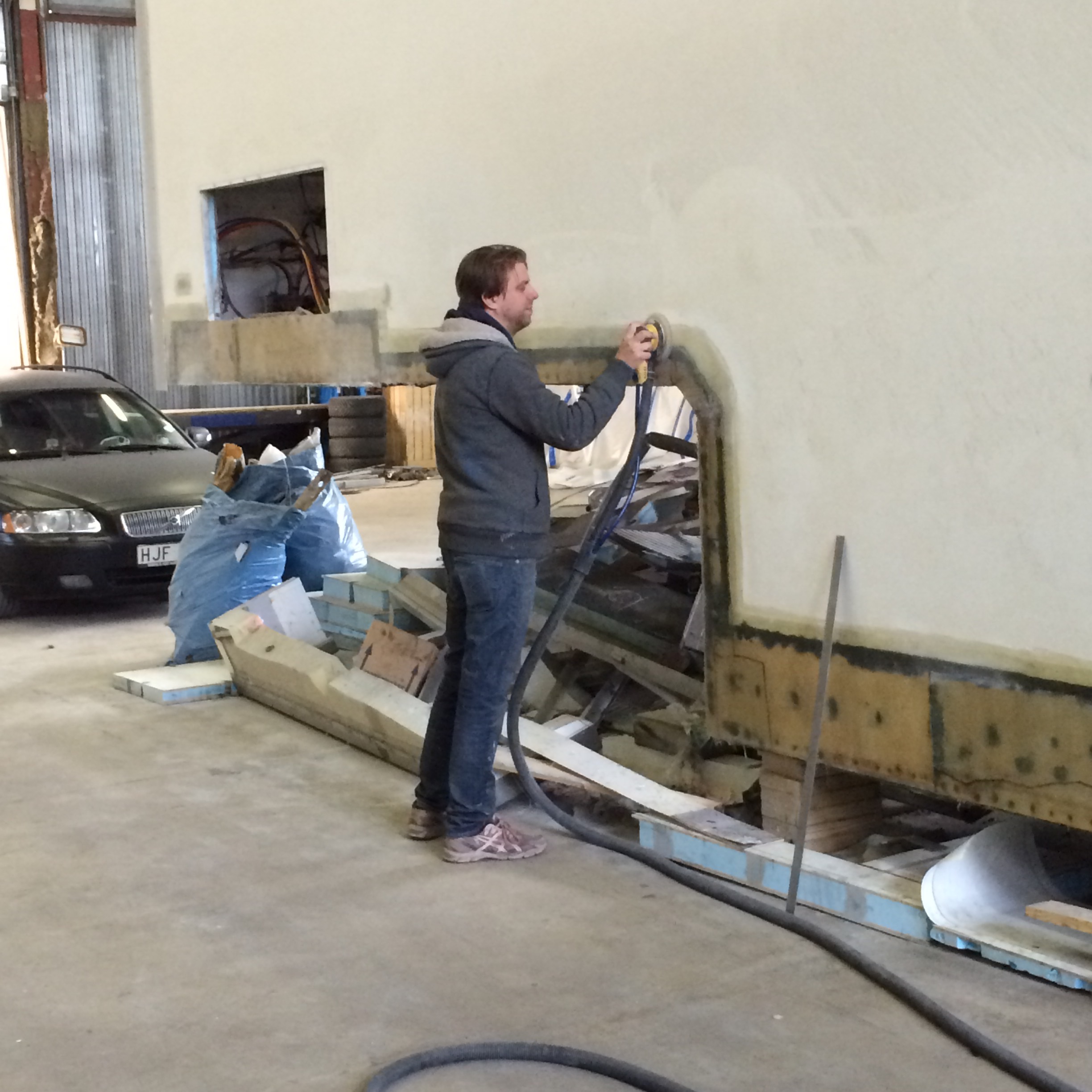 Our sponsor Johan Jarbeck from LSF Custom Paint that did the paint job on the Chevelle went by to help us out some, for sure something that we appreciate!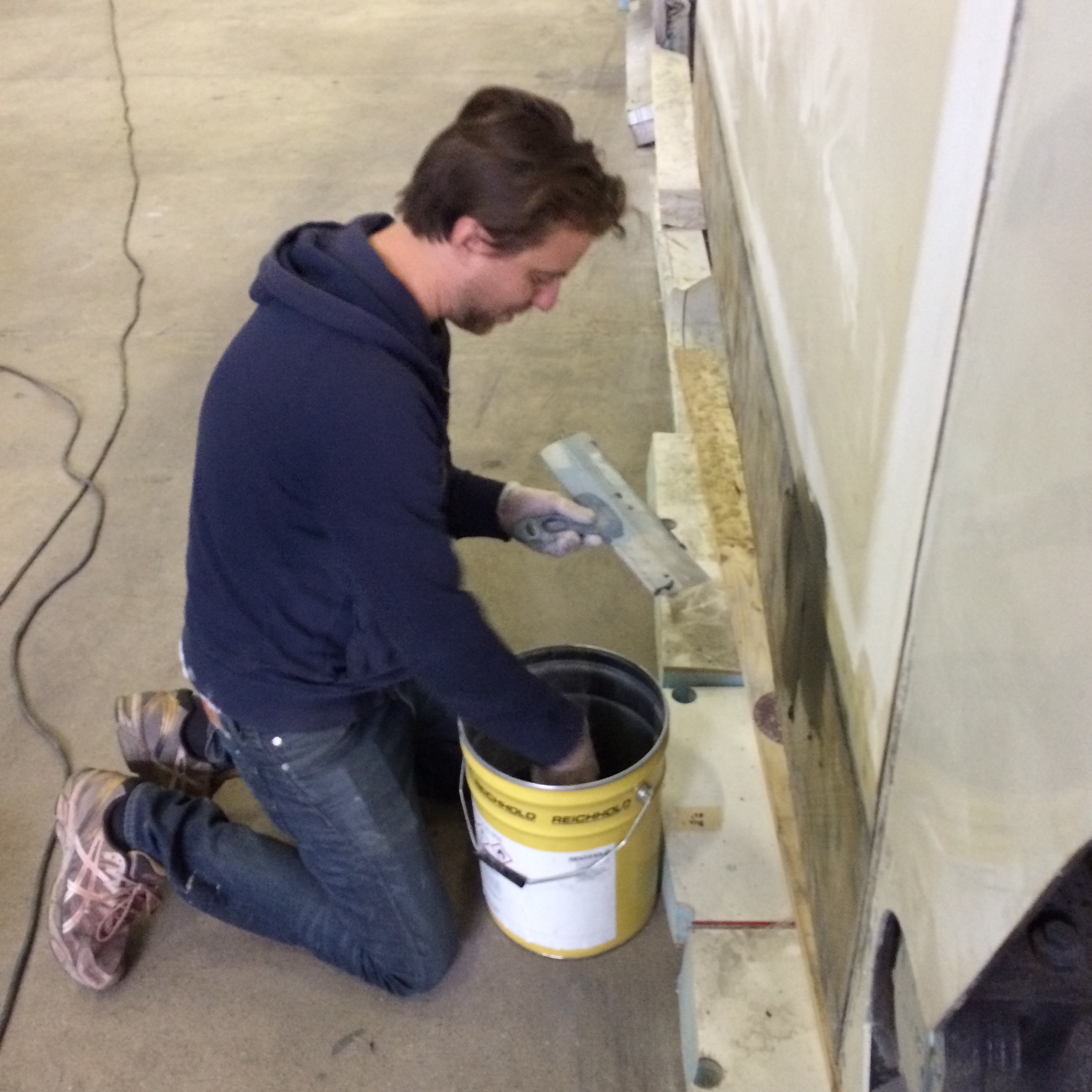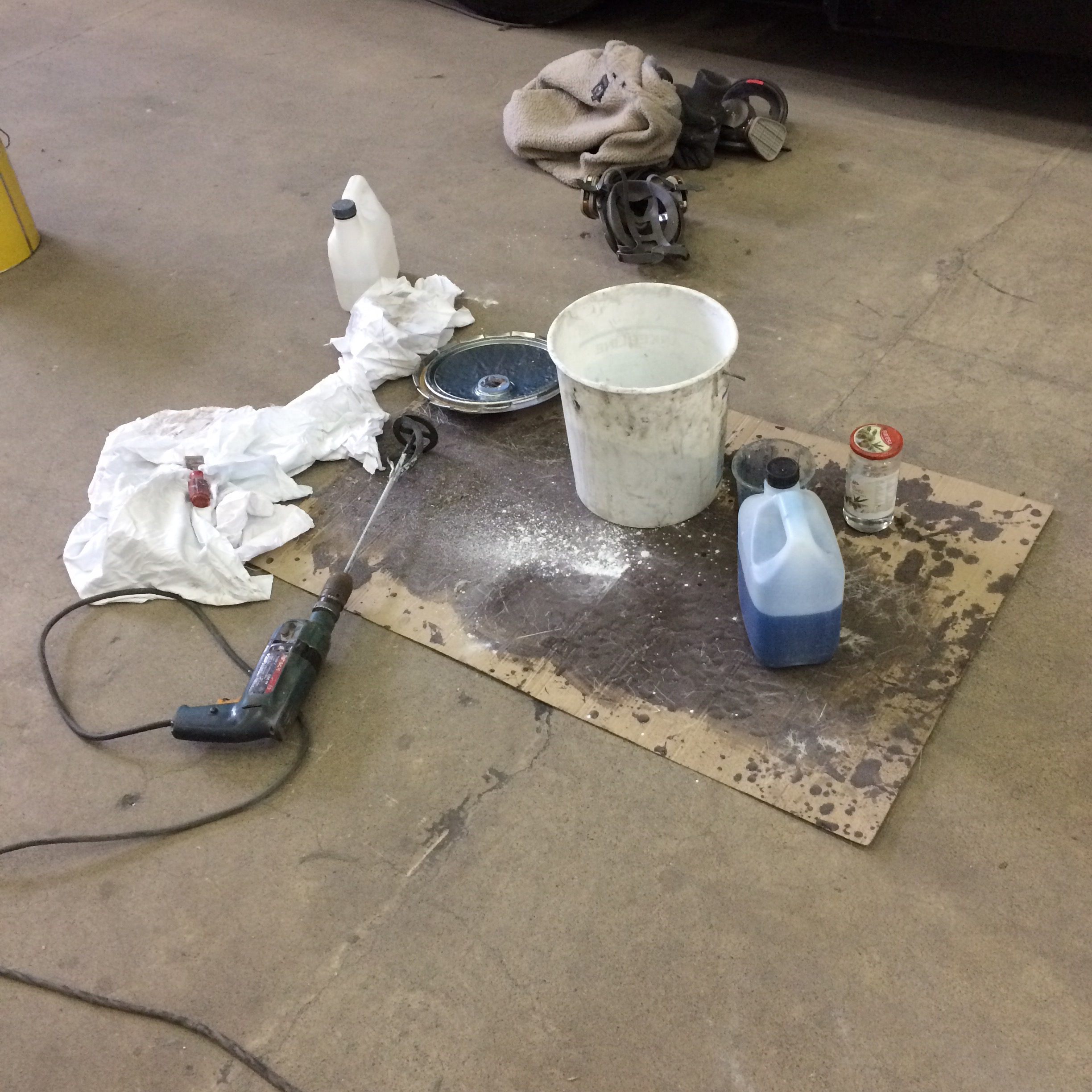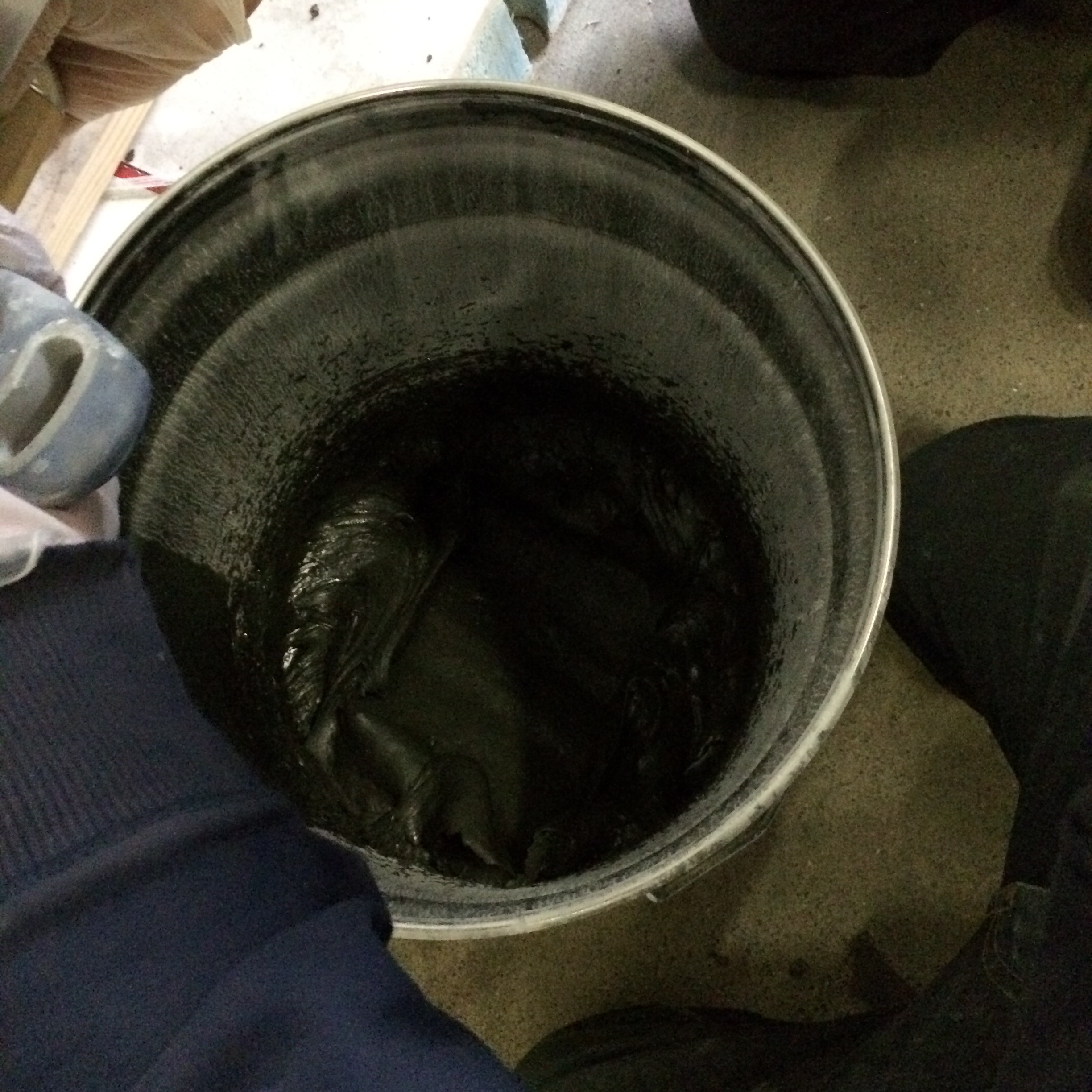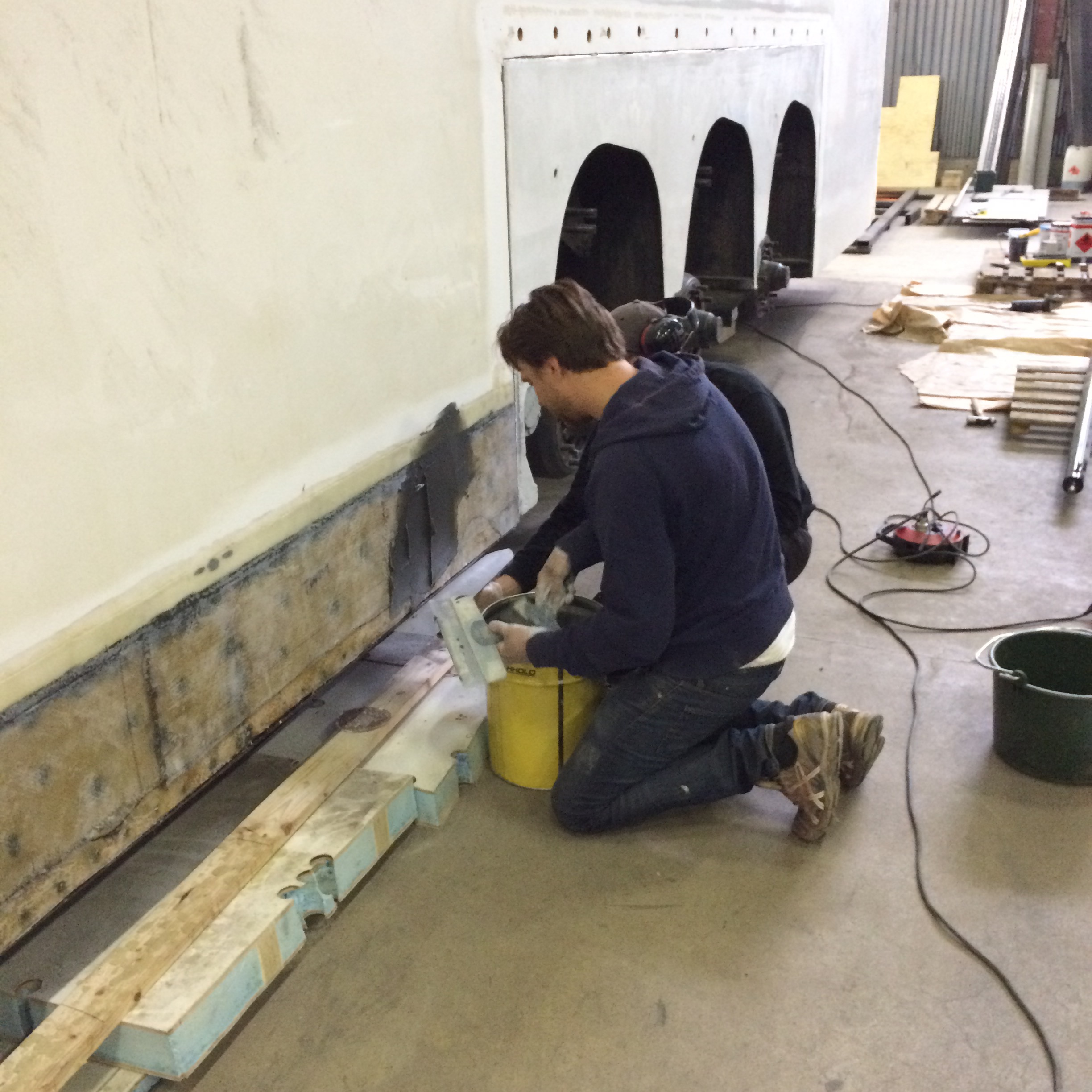 He did look a bit suspicious when it was time to mix some plastic to do "the final touch" 😀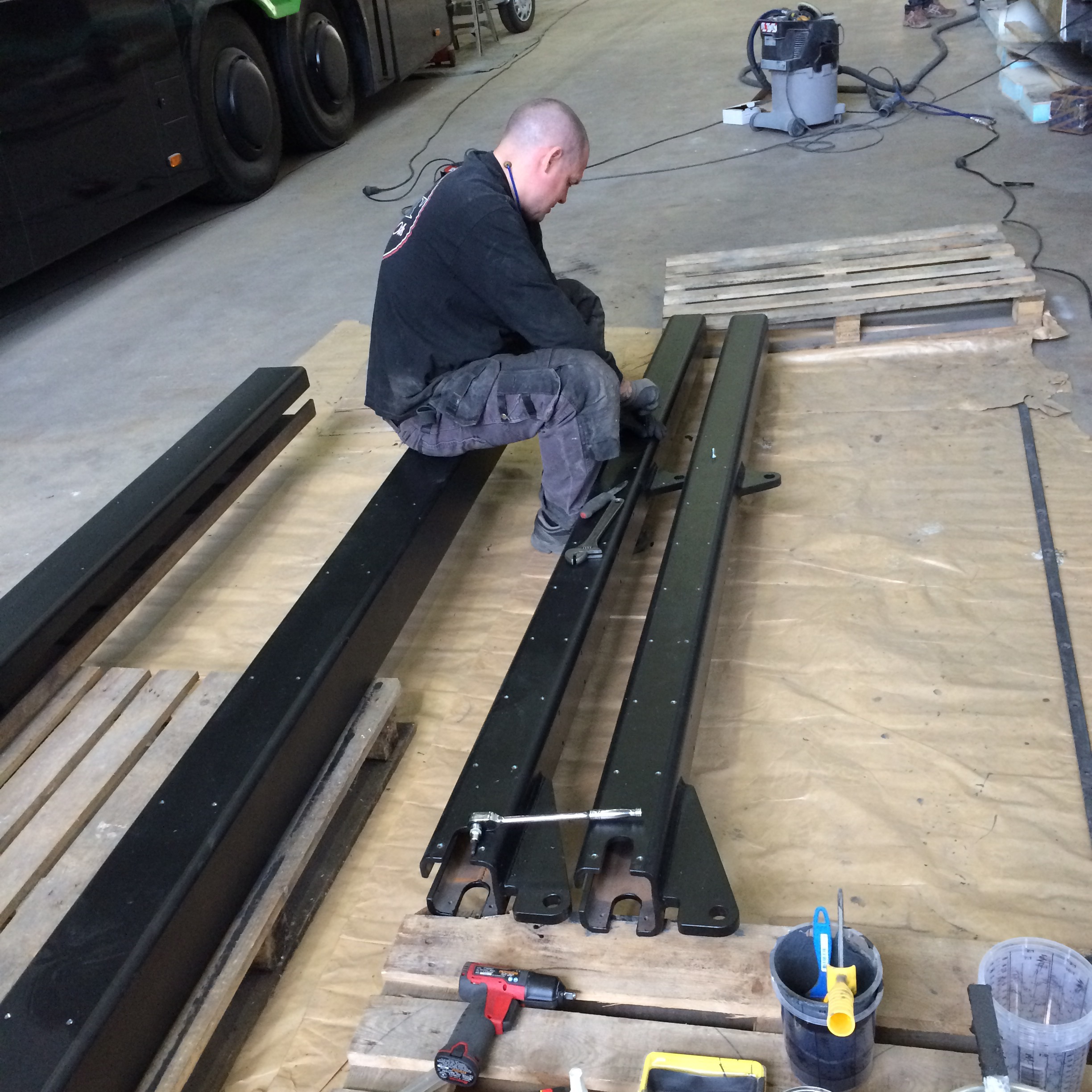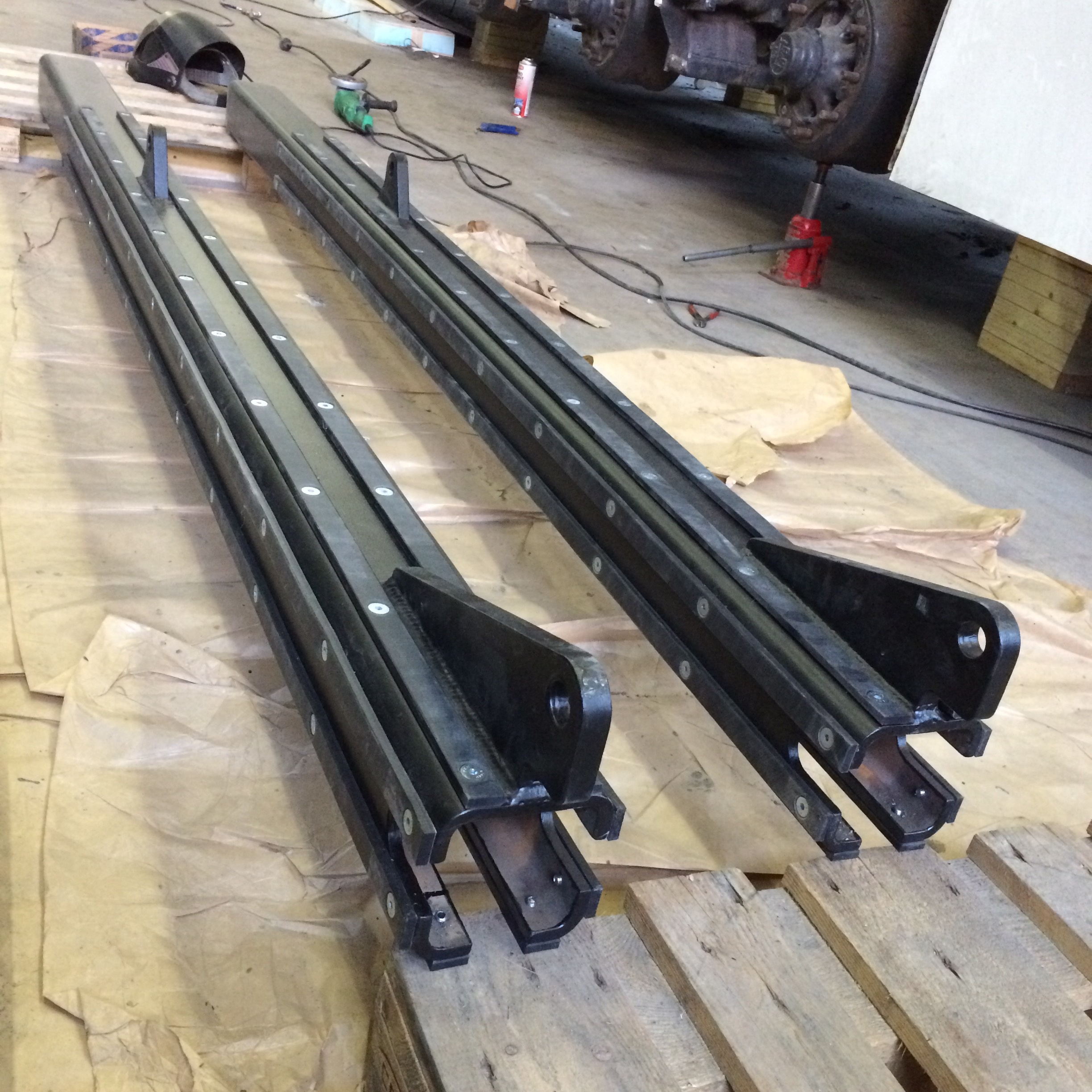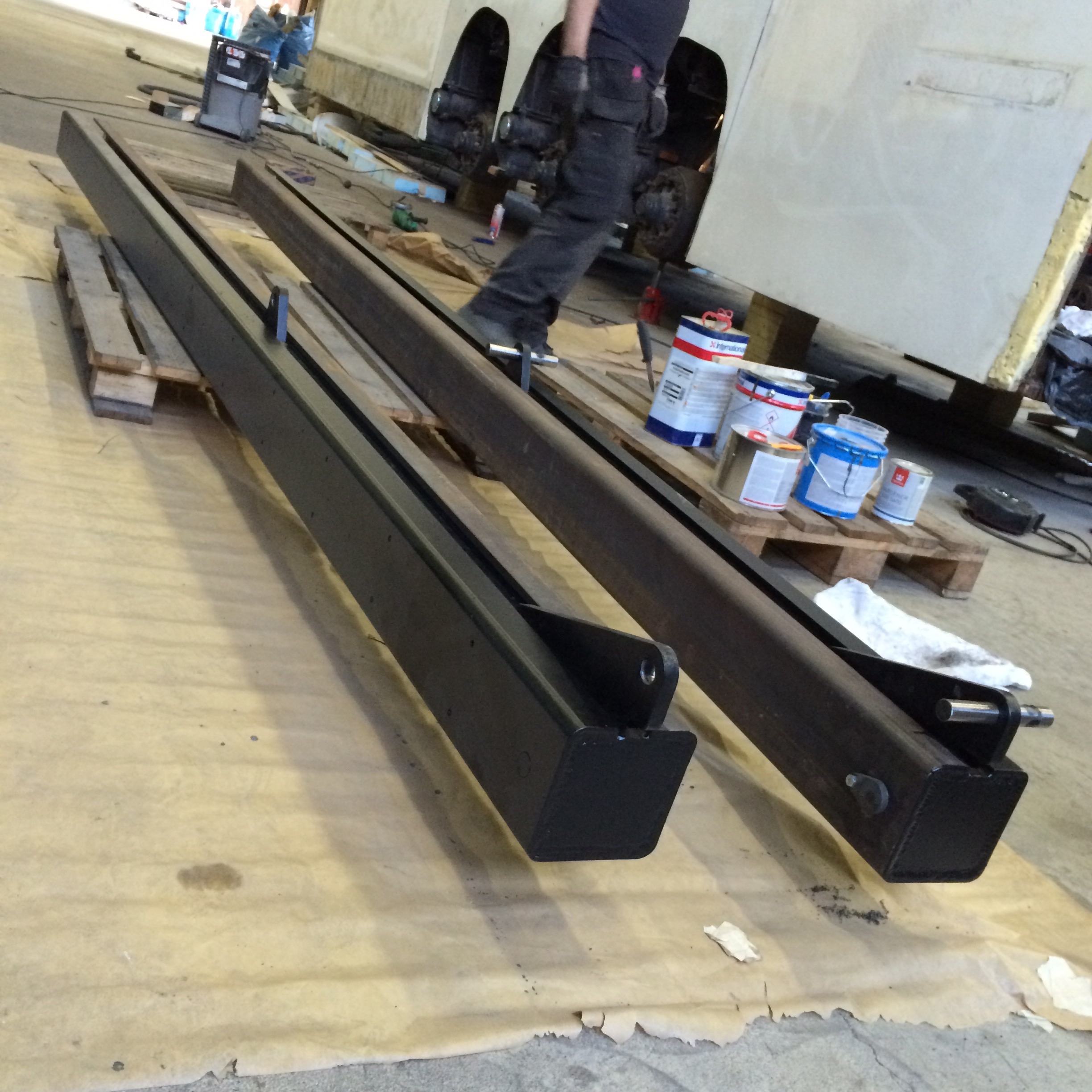 Assembly time, this feels really good!!! 🙂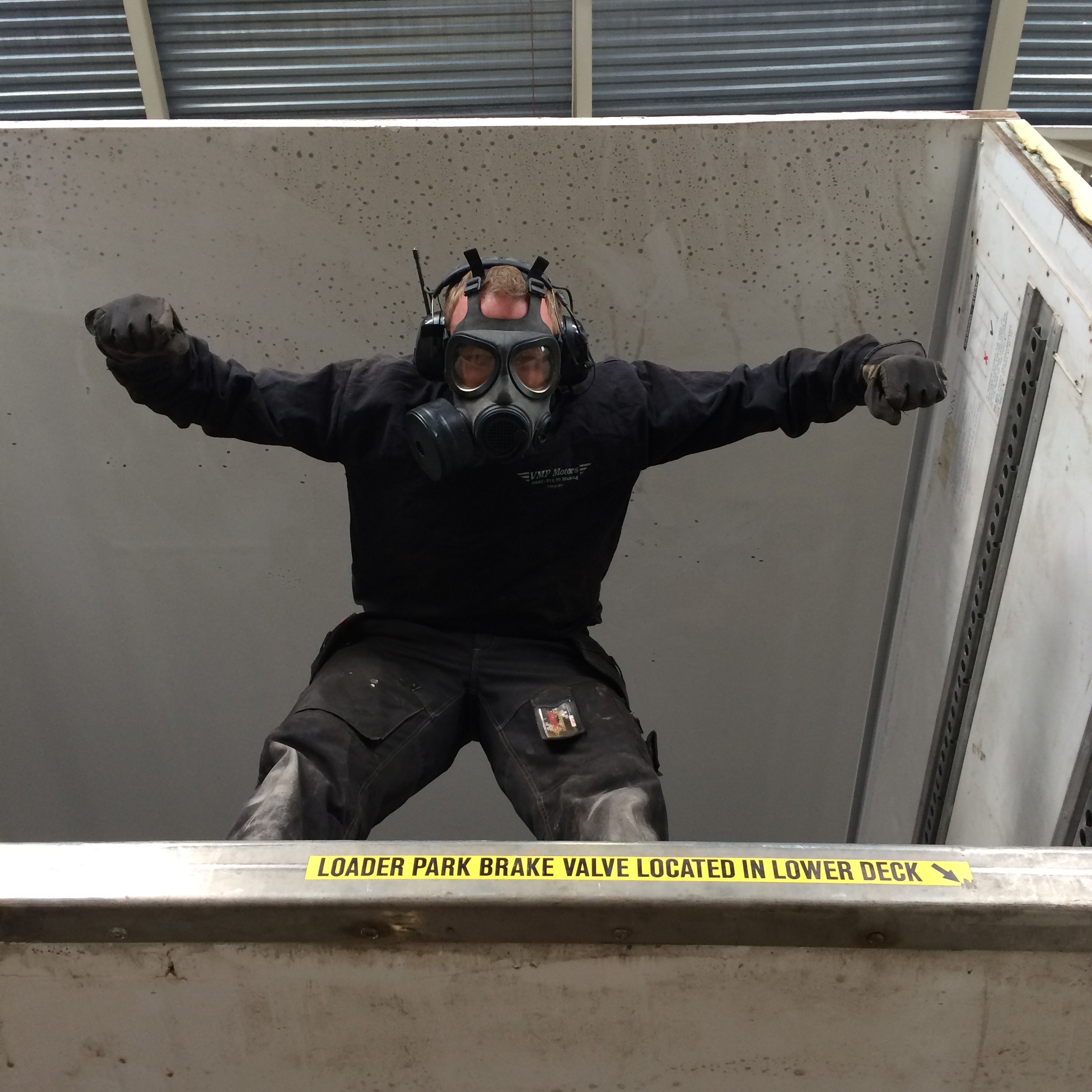 Patrik is doing his "thing" whatever that is?.. 🙂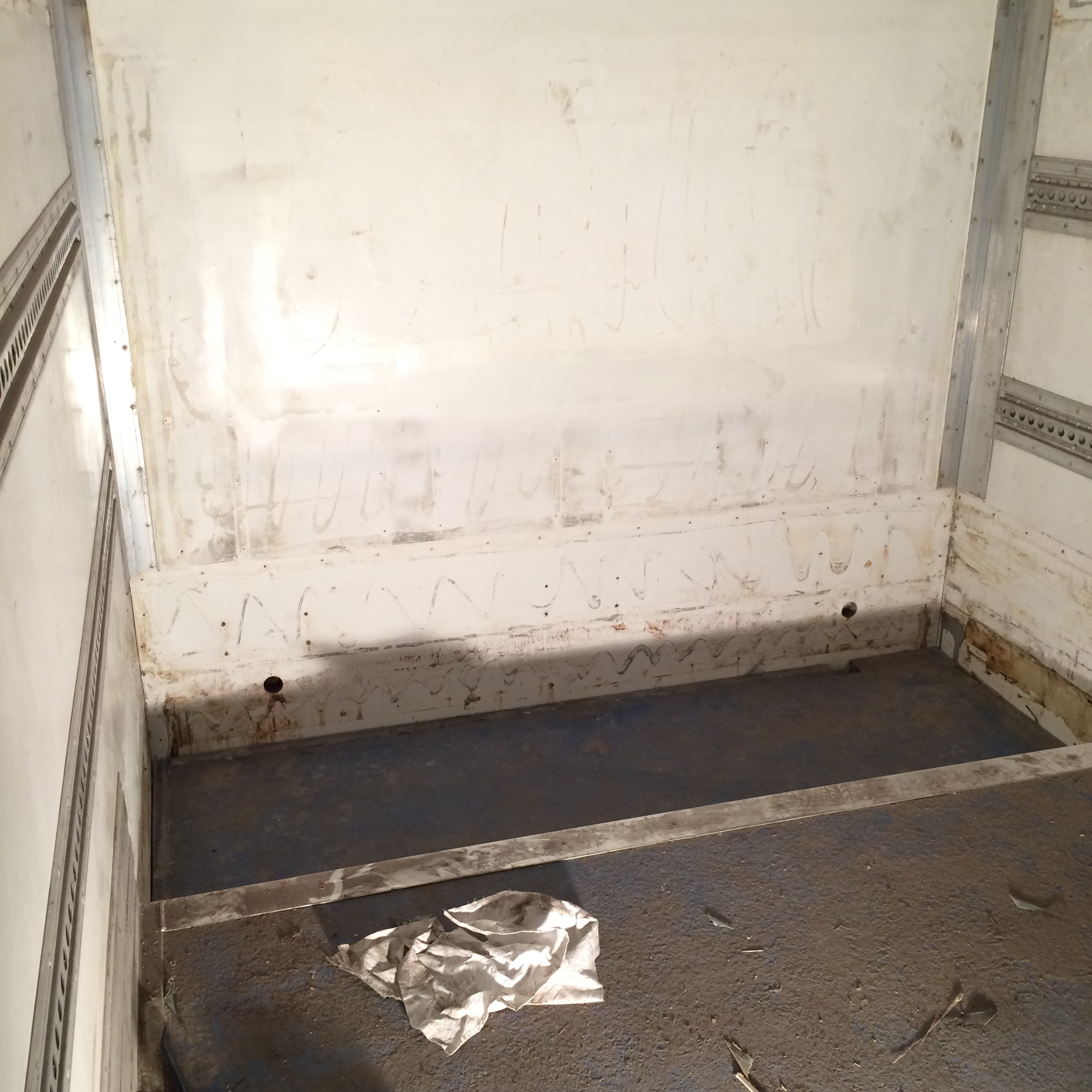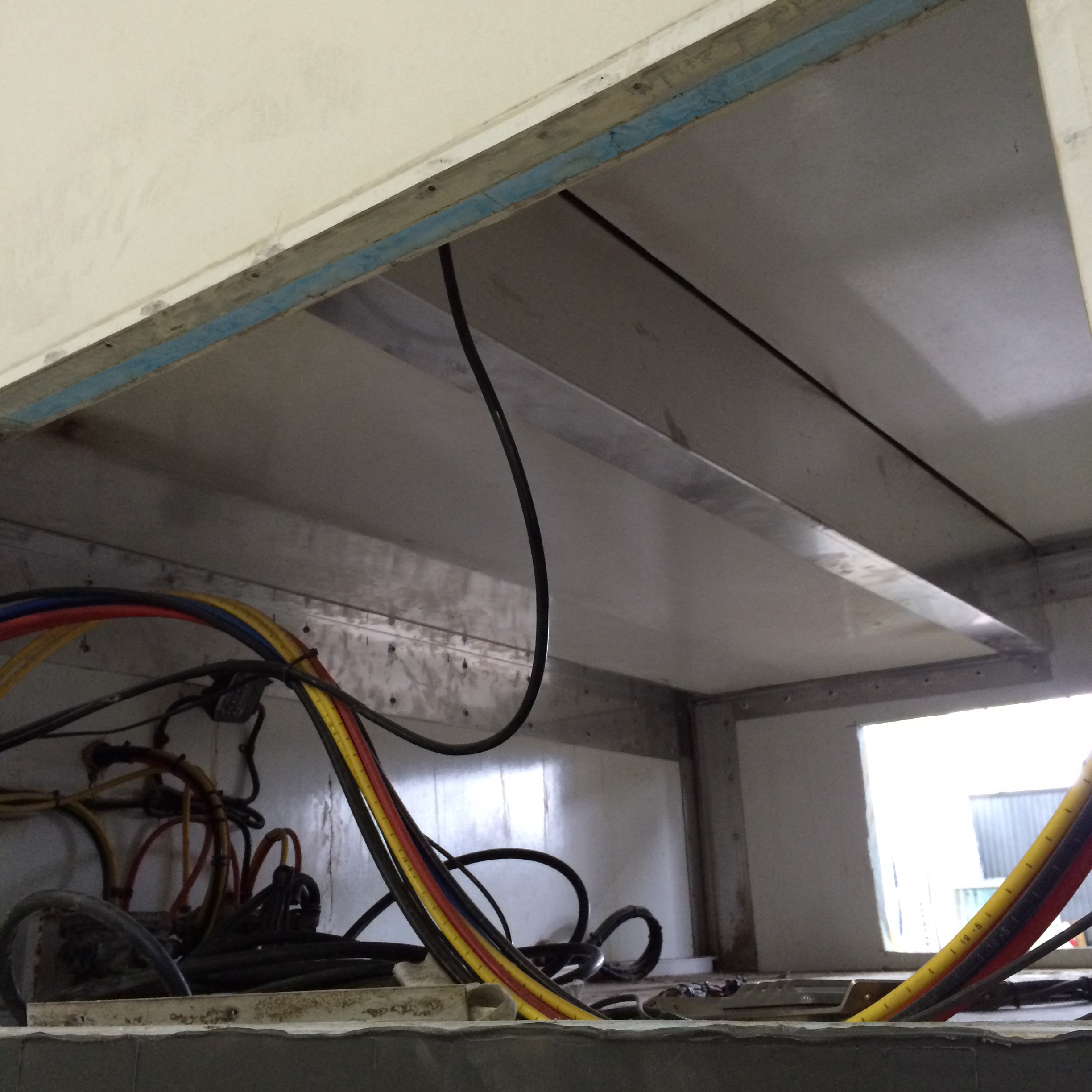 Well, he also got the floor back in place in the part that is our future bathroom.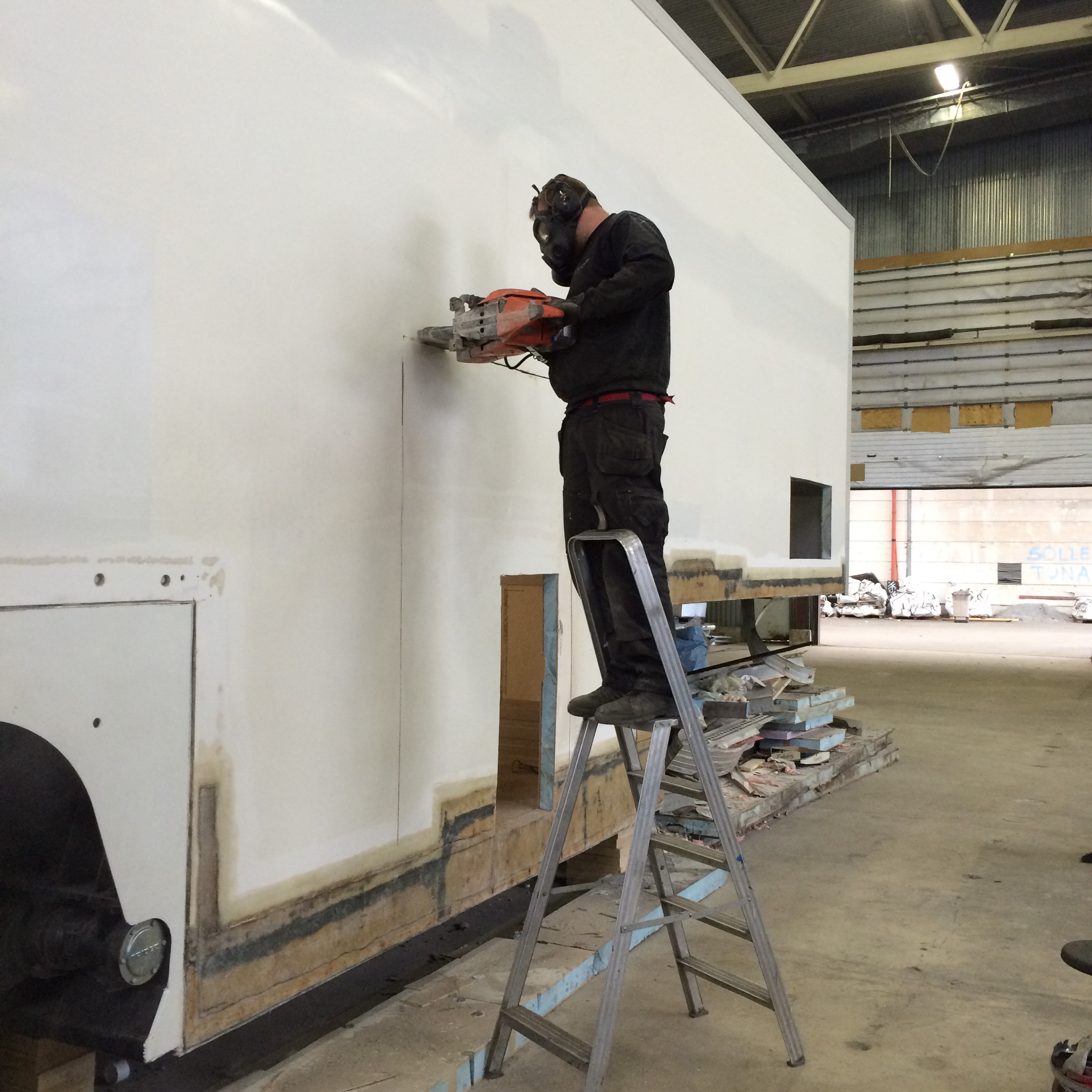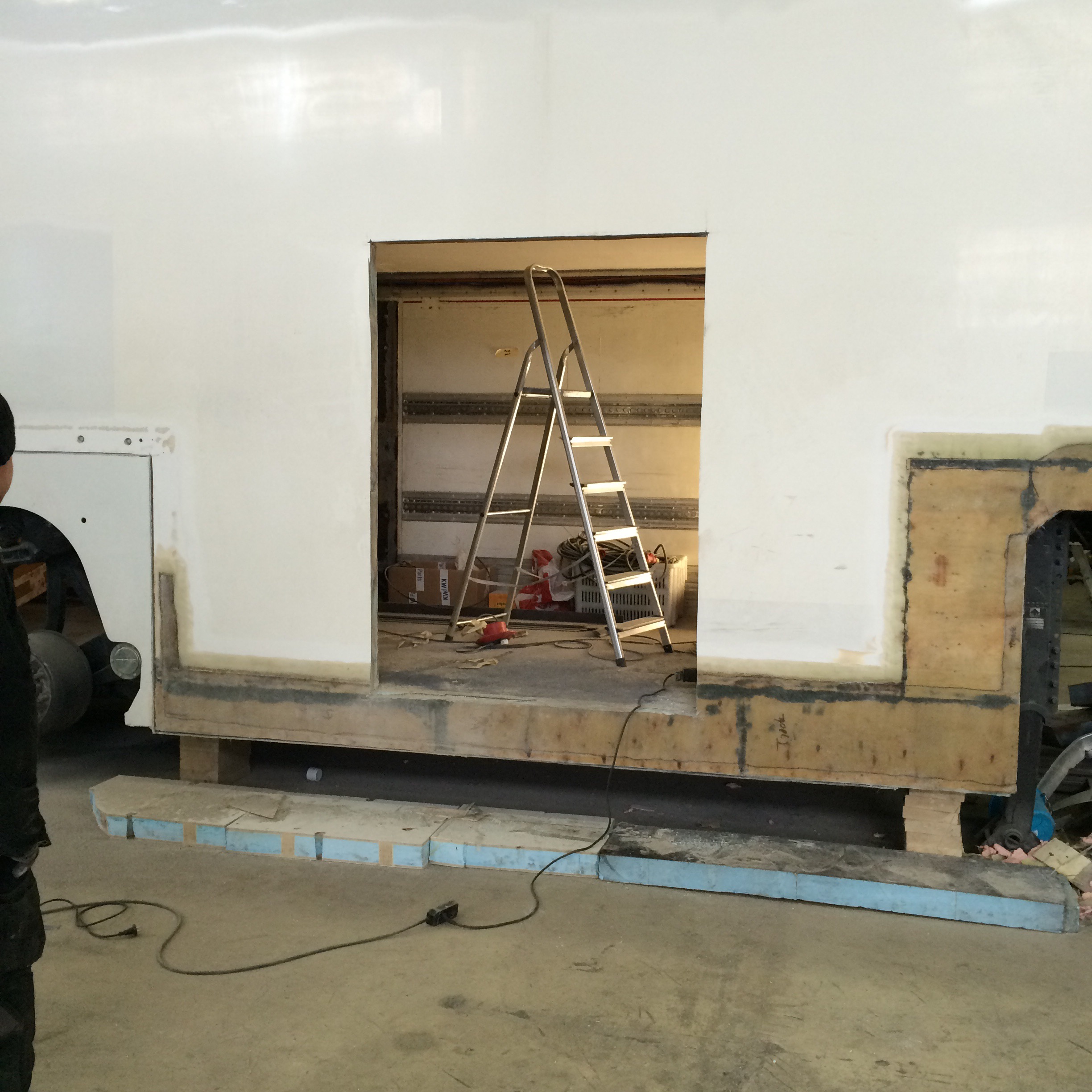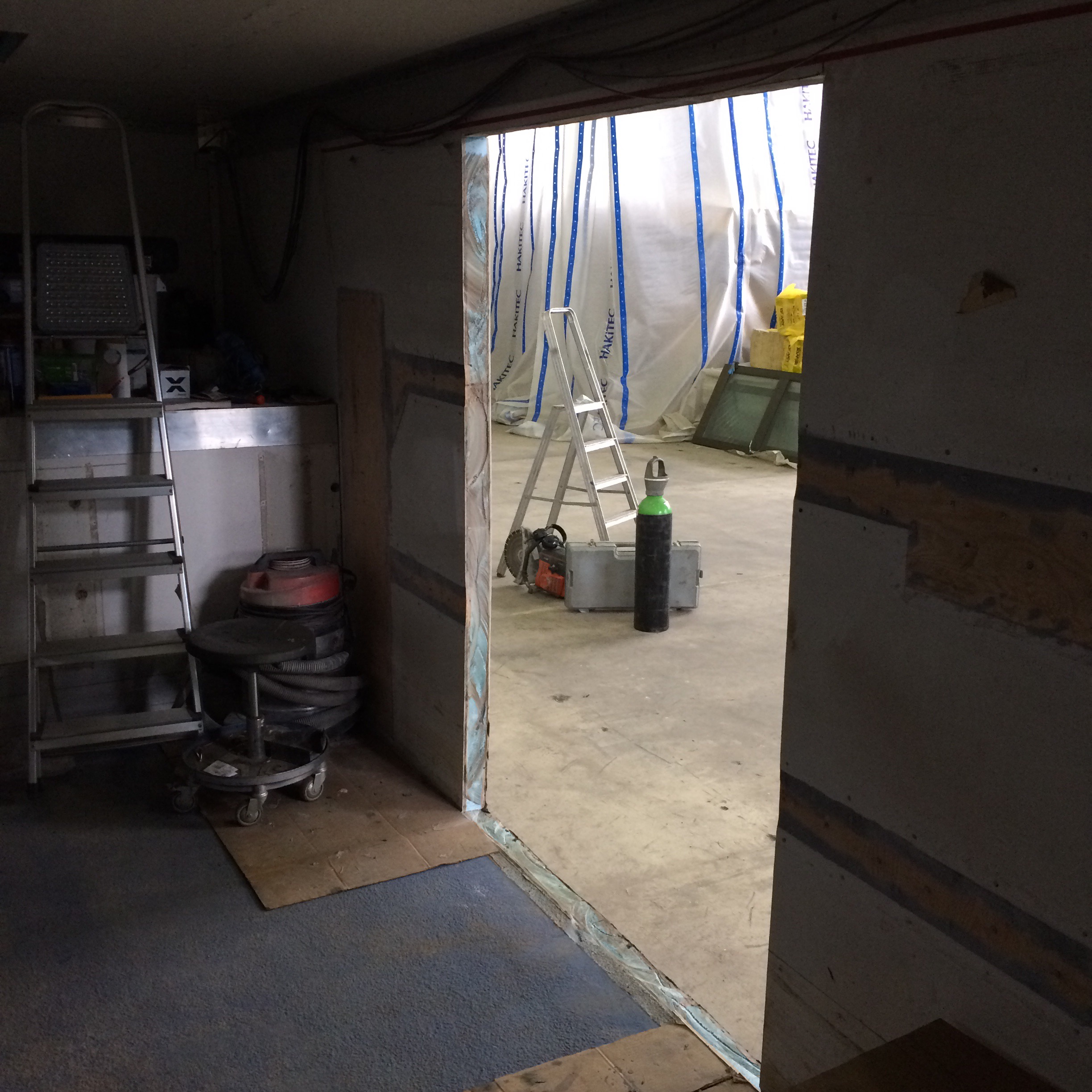 But pretty much directly after he fixed one thing he made a big hole in the trailer side wall instead.. 😉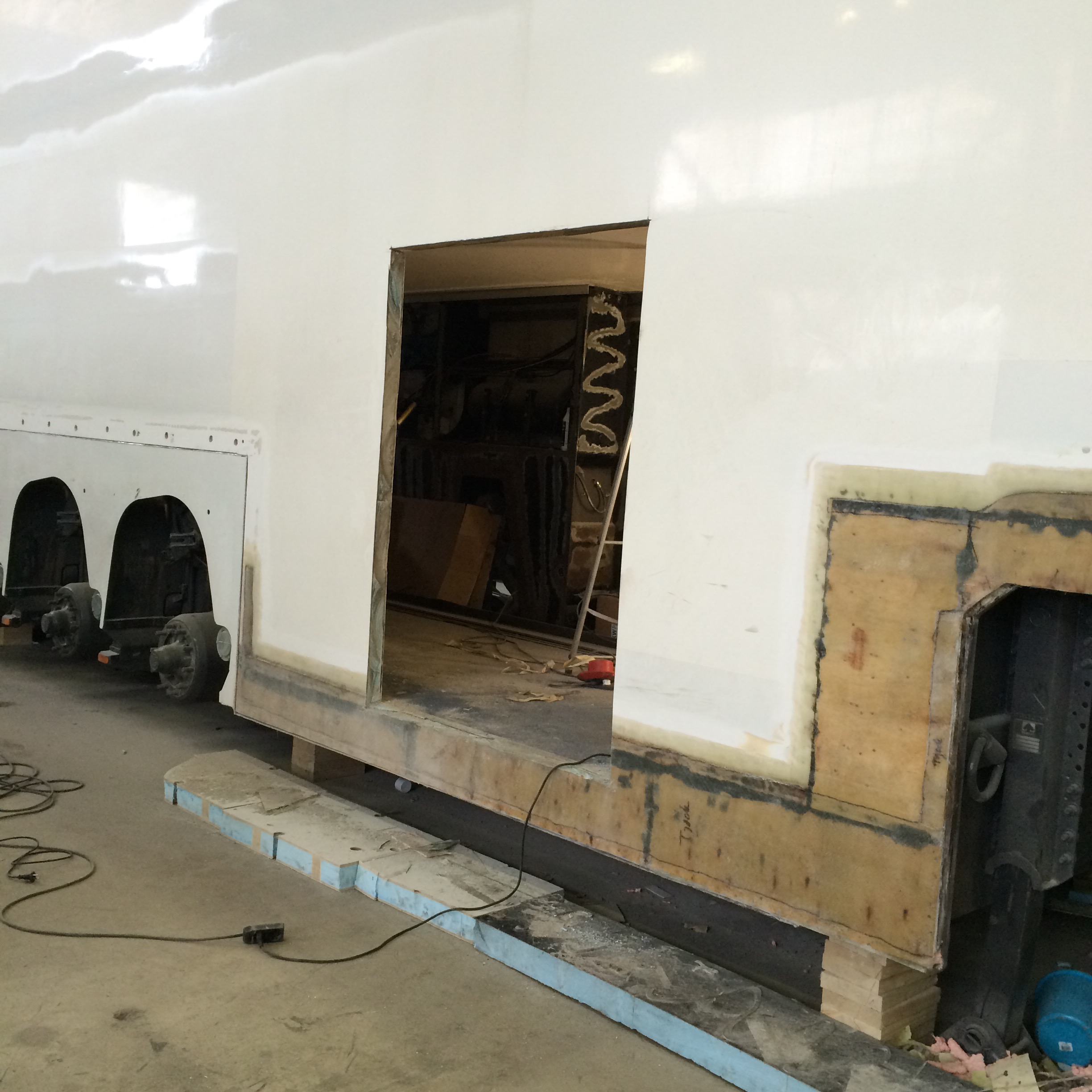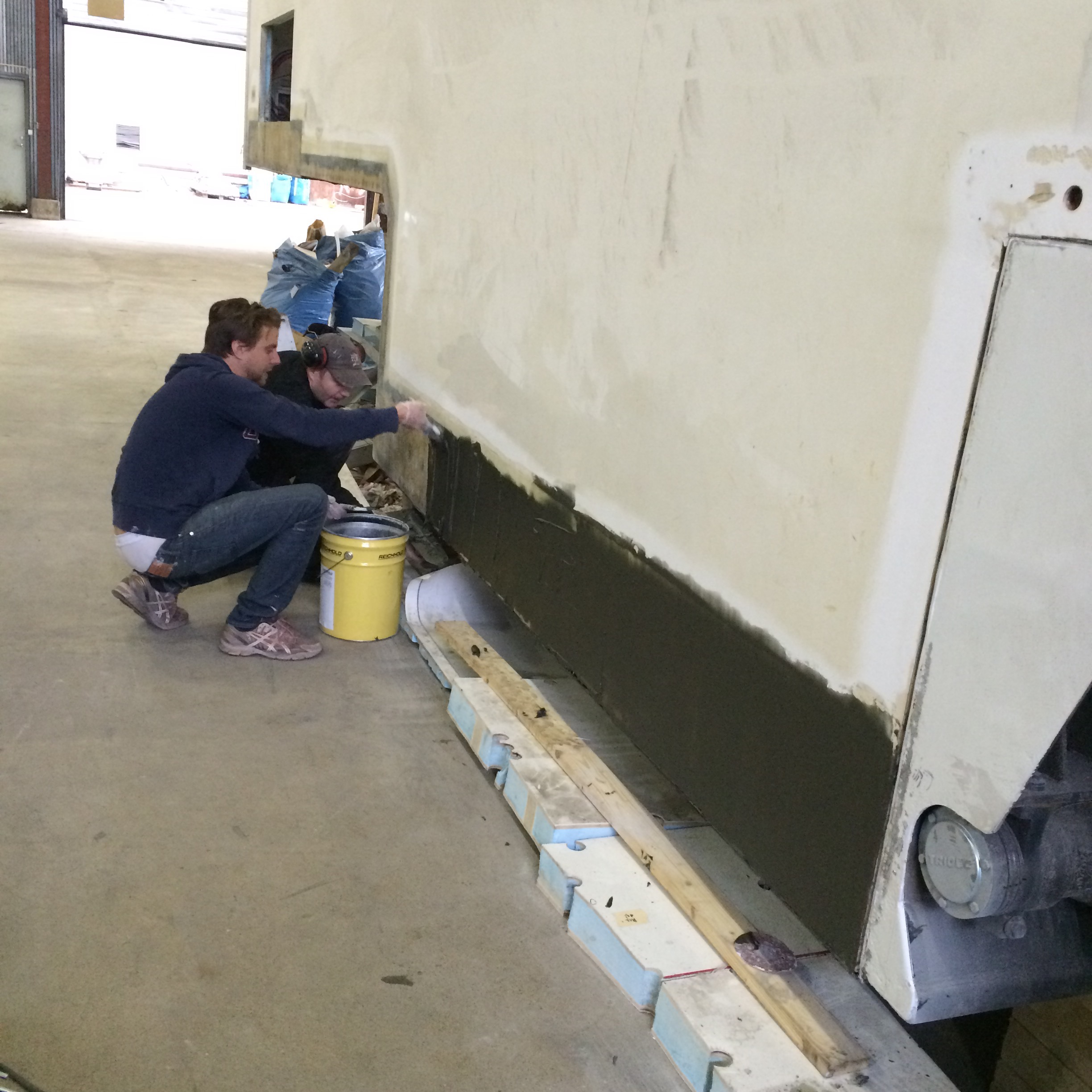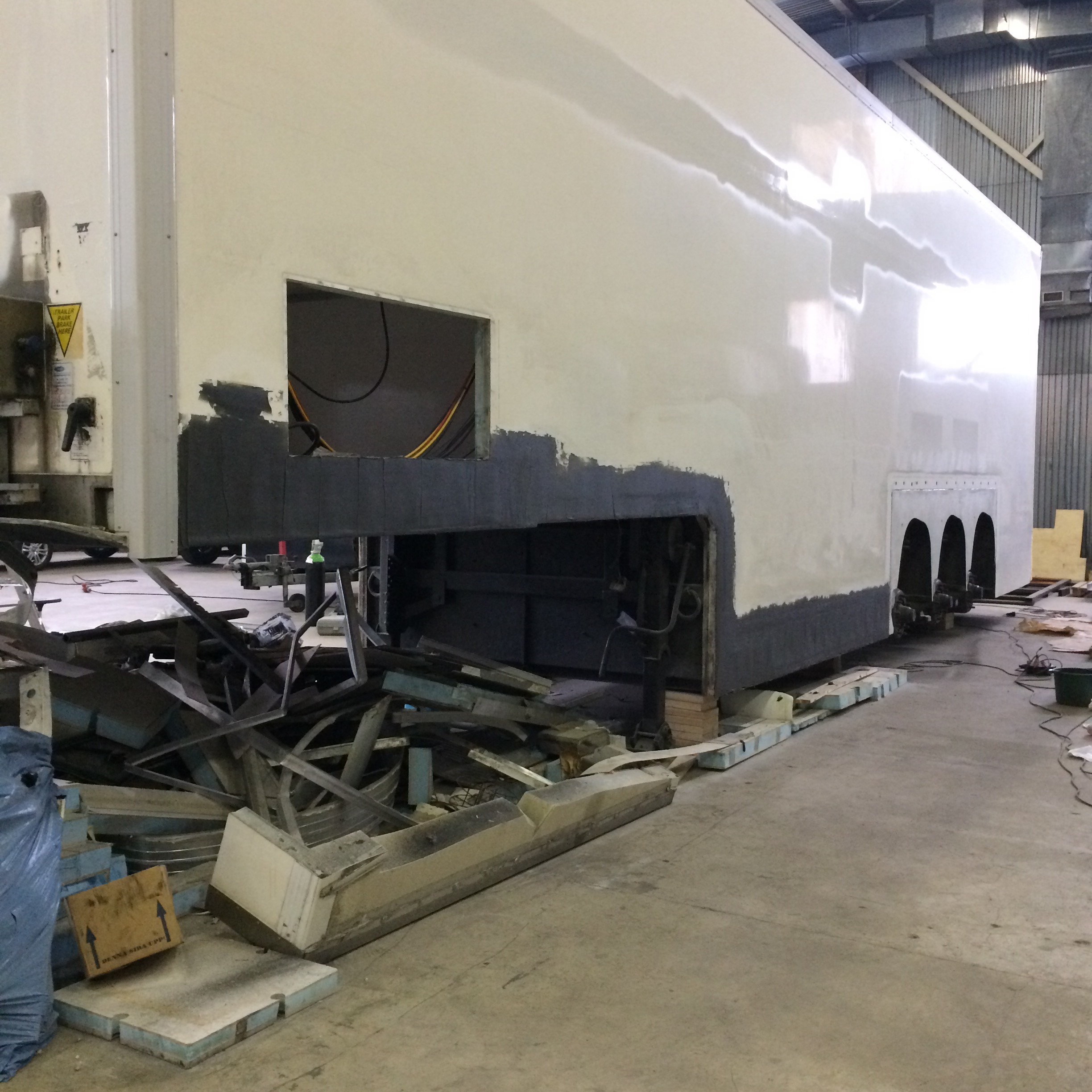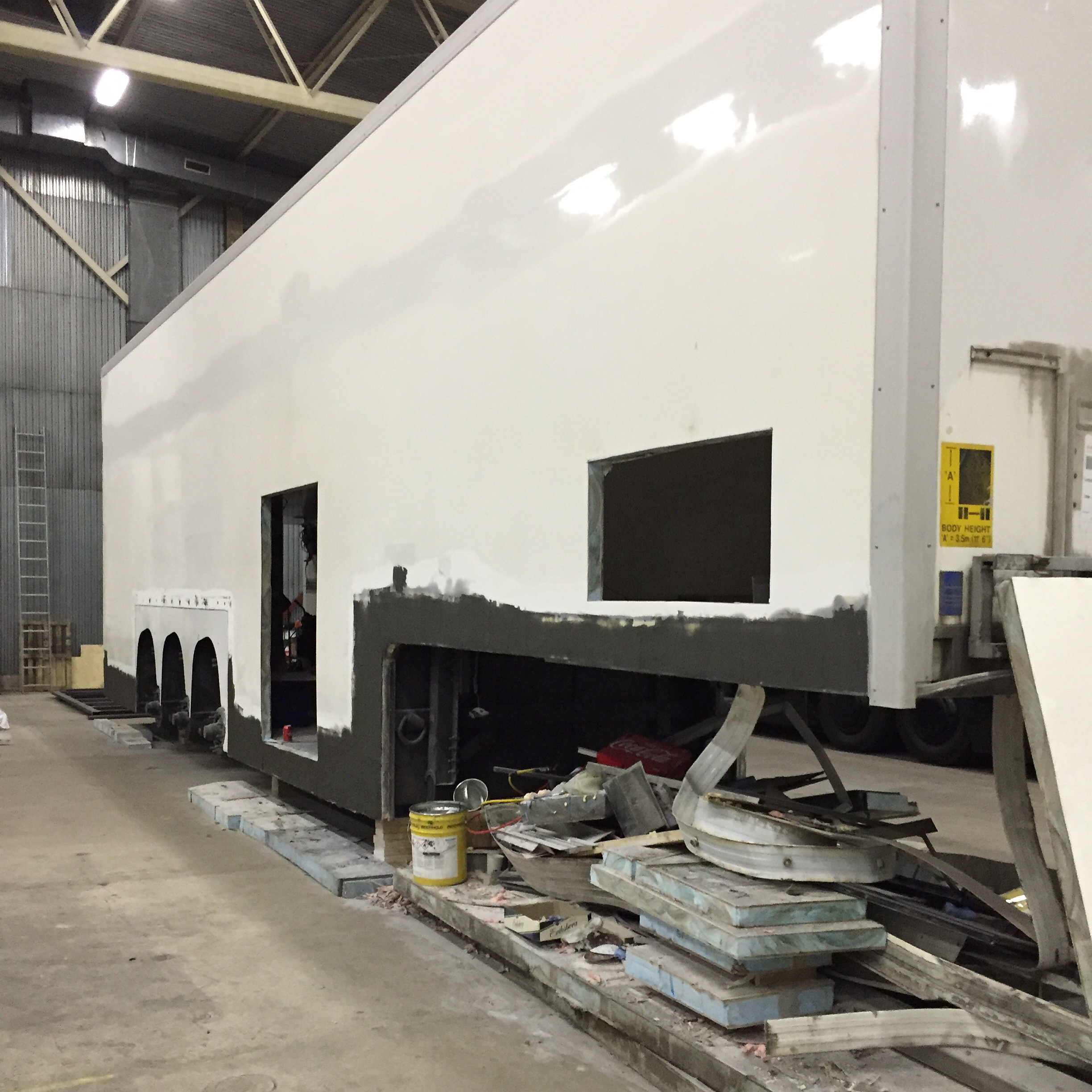 It looks like this plastic thing never ends… John have made an awesome job the last week, that's for sure!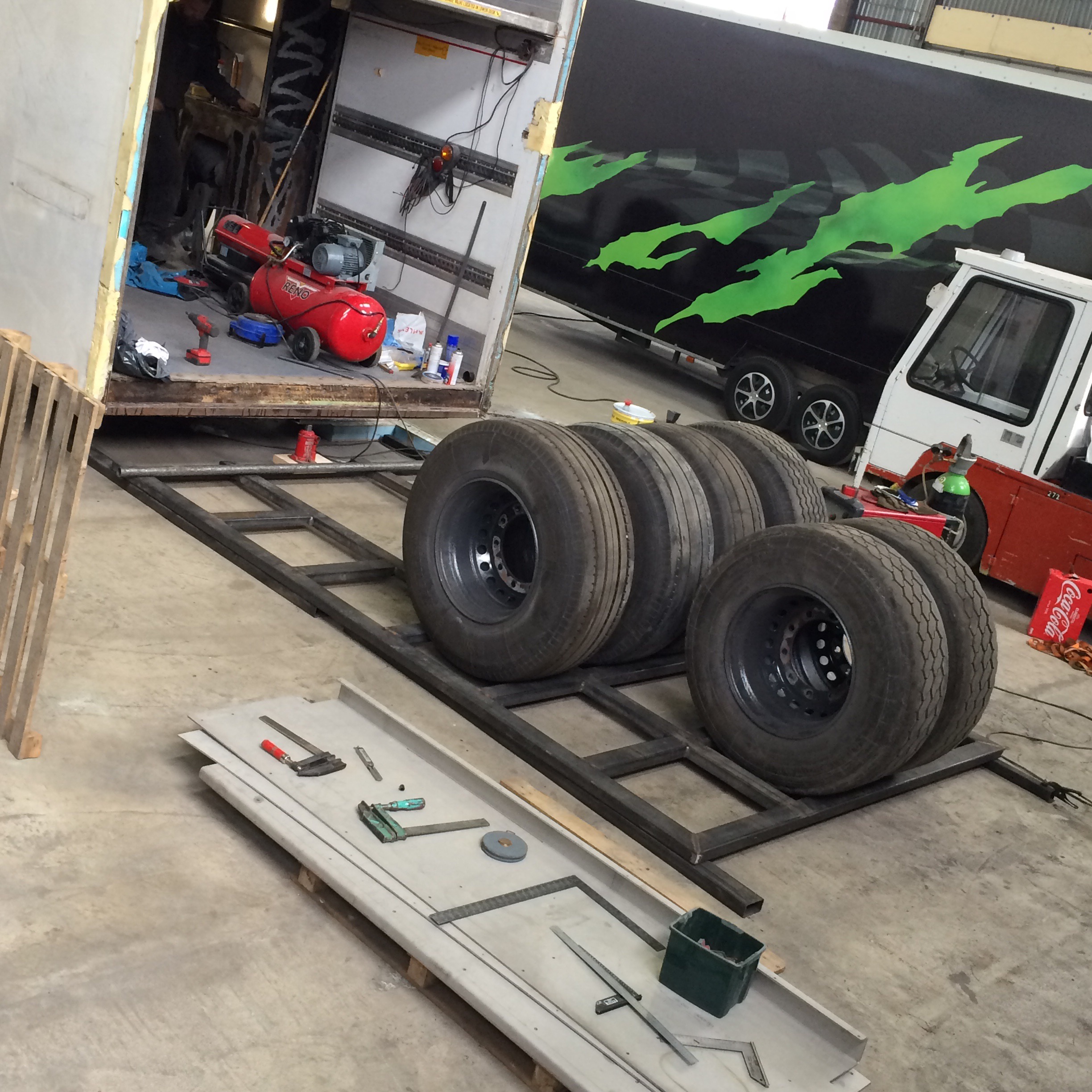 Lift gate pre bend!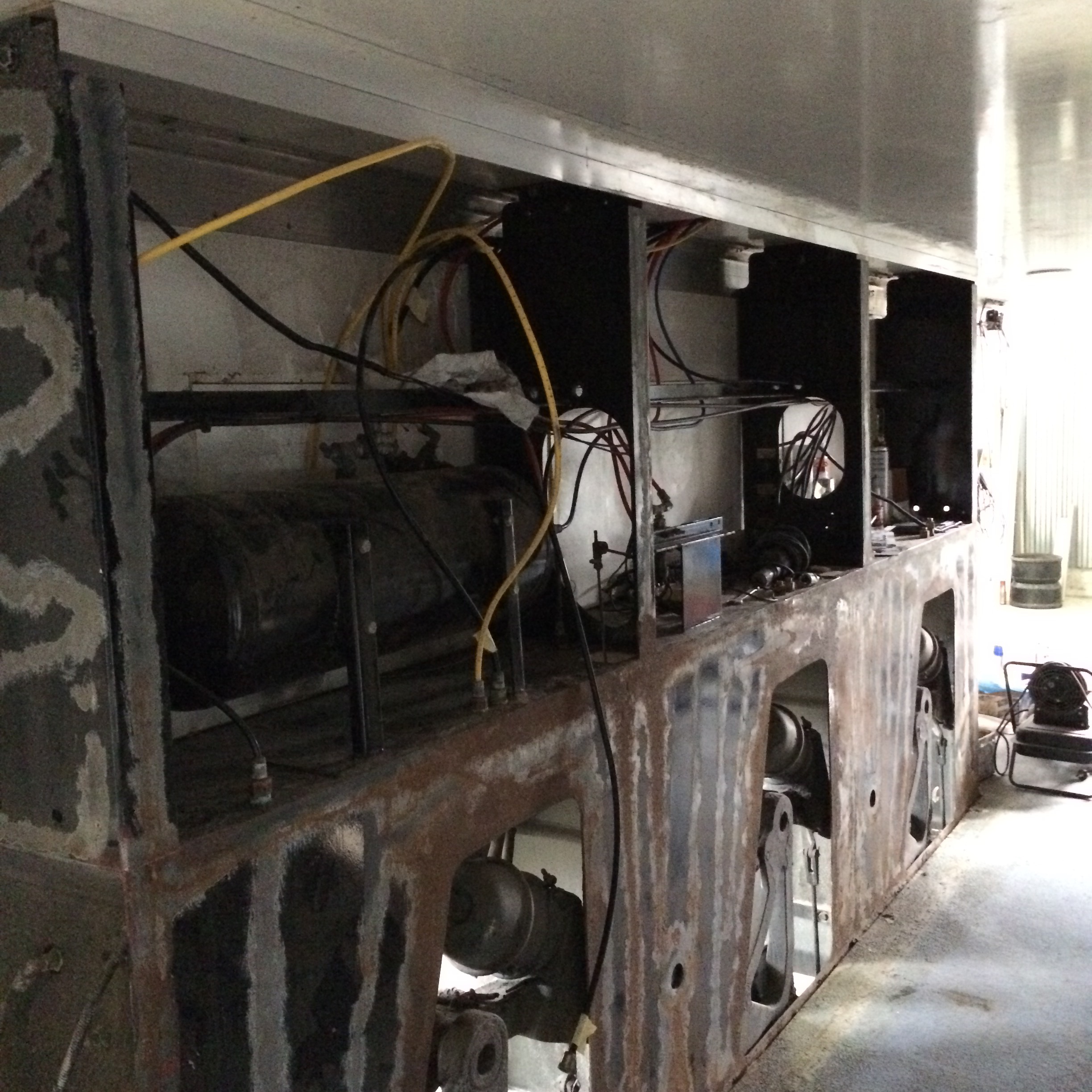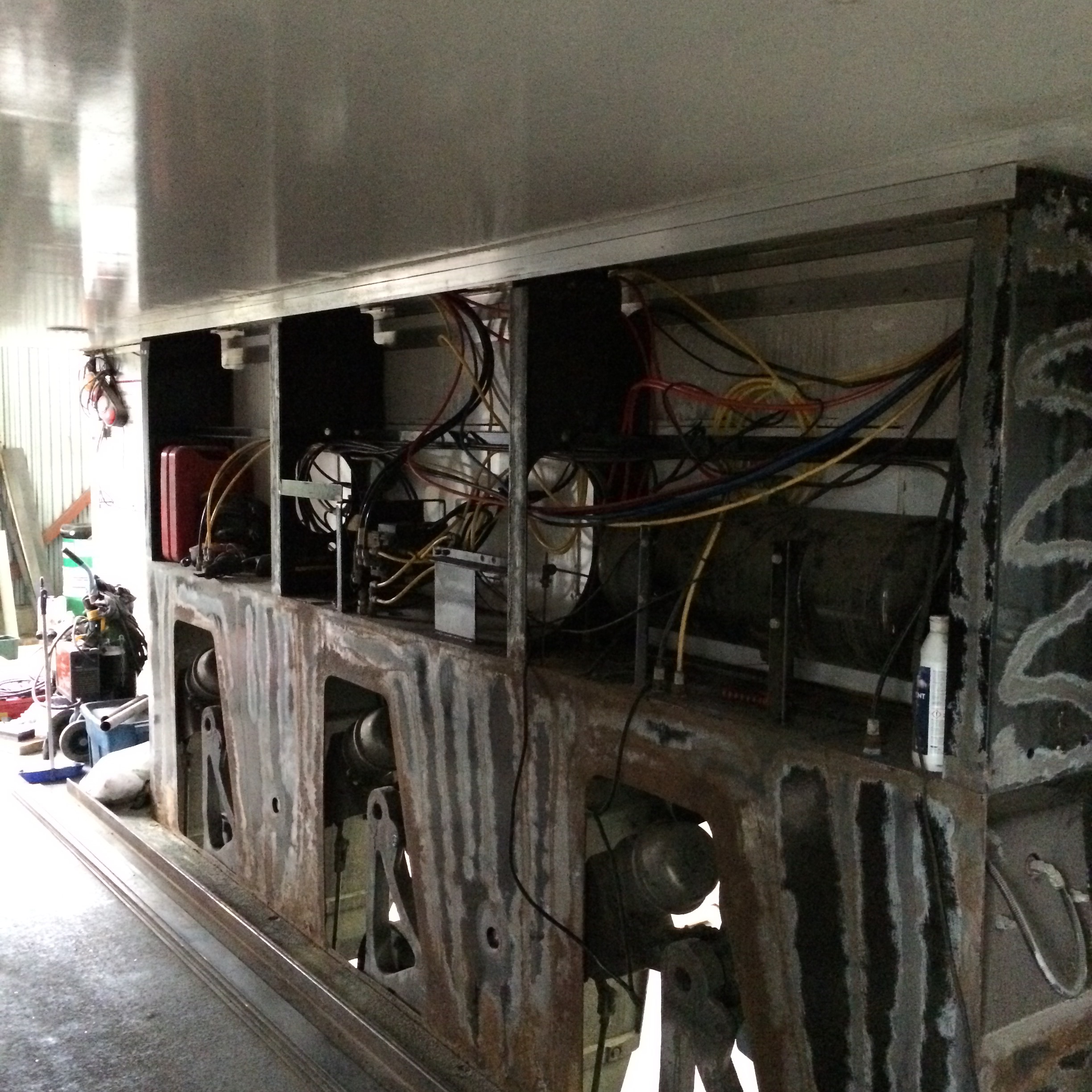 Patrik are checking trough the air suspension and brake system.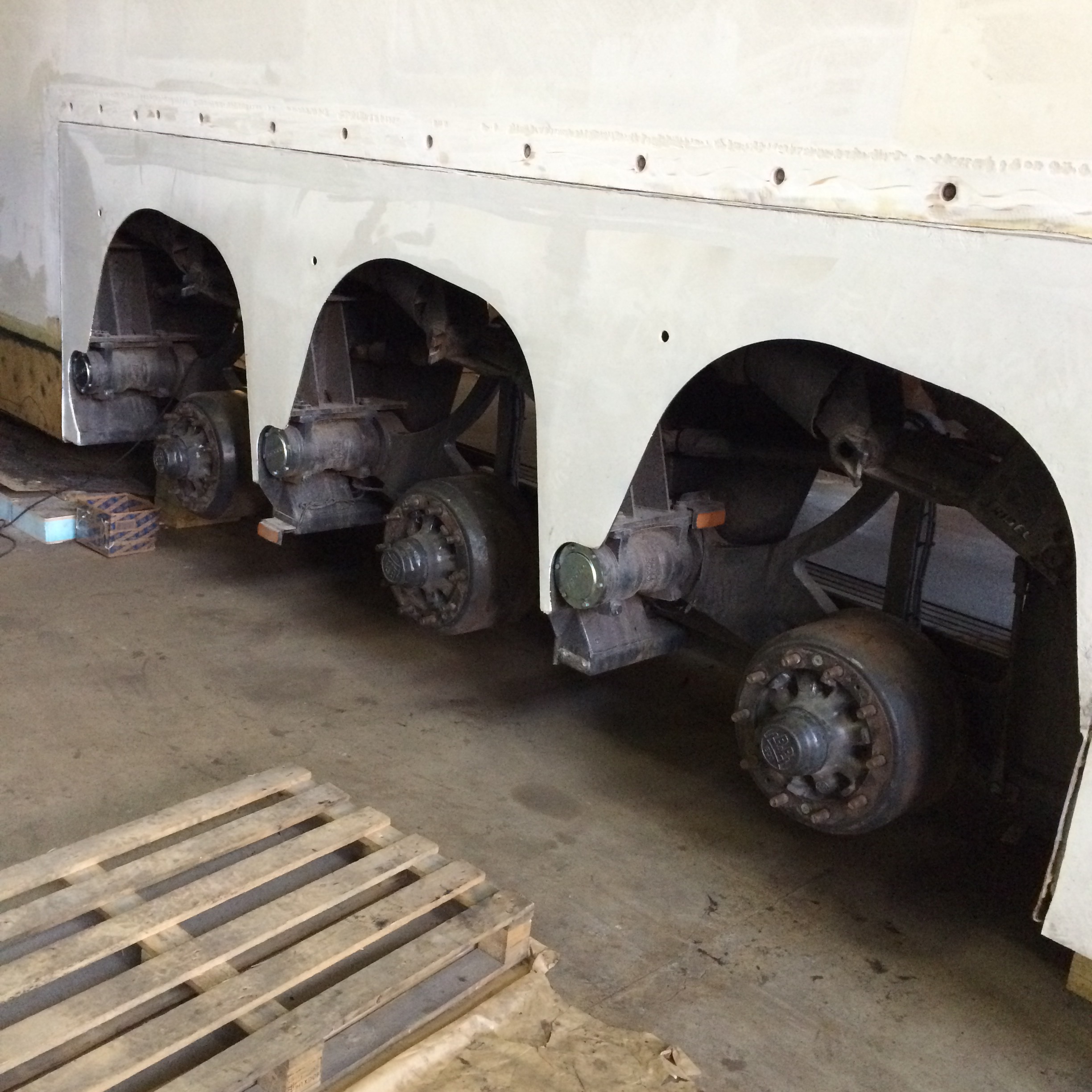 All mechanical stuff when it comes to brakes and air suspension are now all done!