Better and better every round today! Personal best for me in reaction time and for the car in 60 foot, 1.0096s 🙂 Well of course we need to figure out the rest and go whole way down the track…. 😉 But we really feel that we are on to something this weekend after our changes to the clutch!
Now some service of the car and then qualification round 1 at 18:00!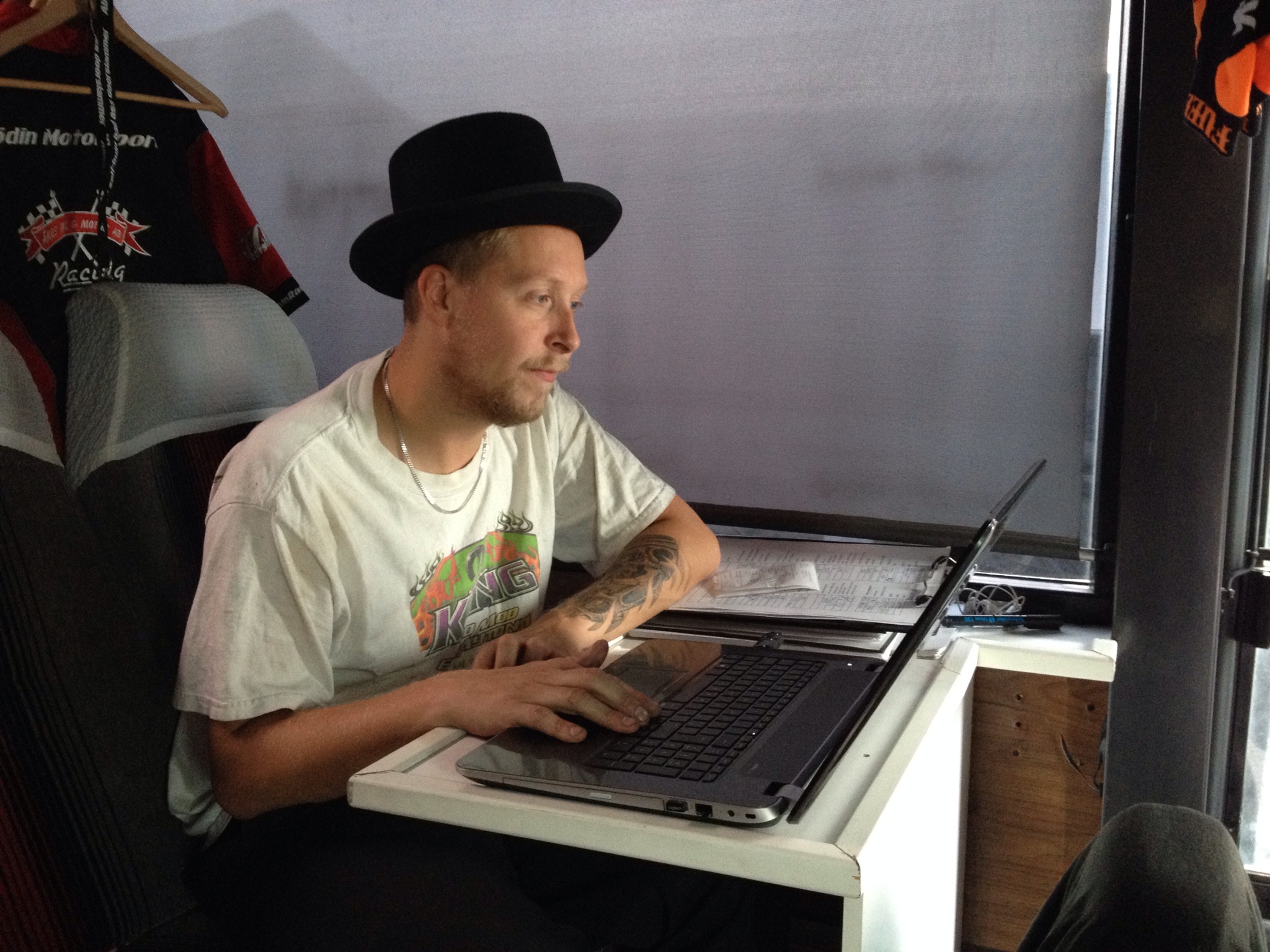 Jocke got his thinking hat on! 😀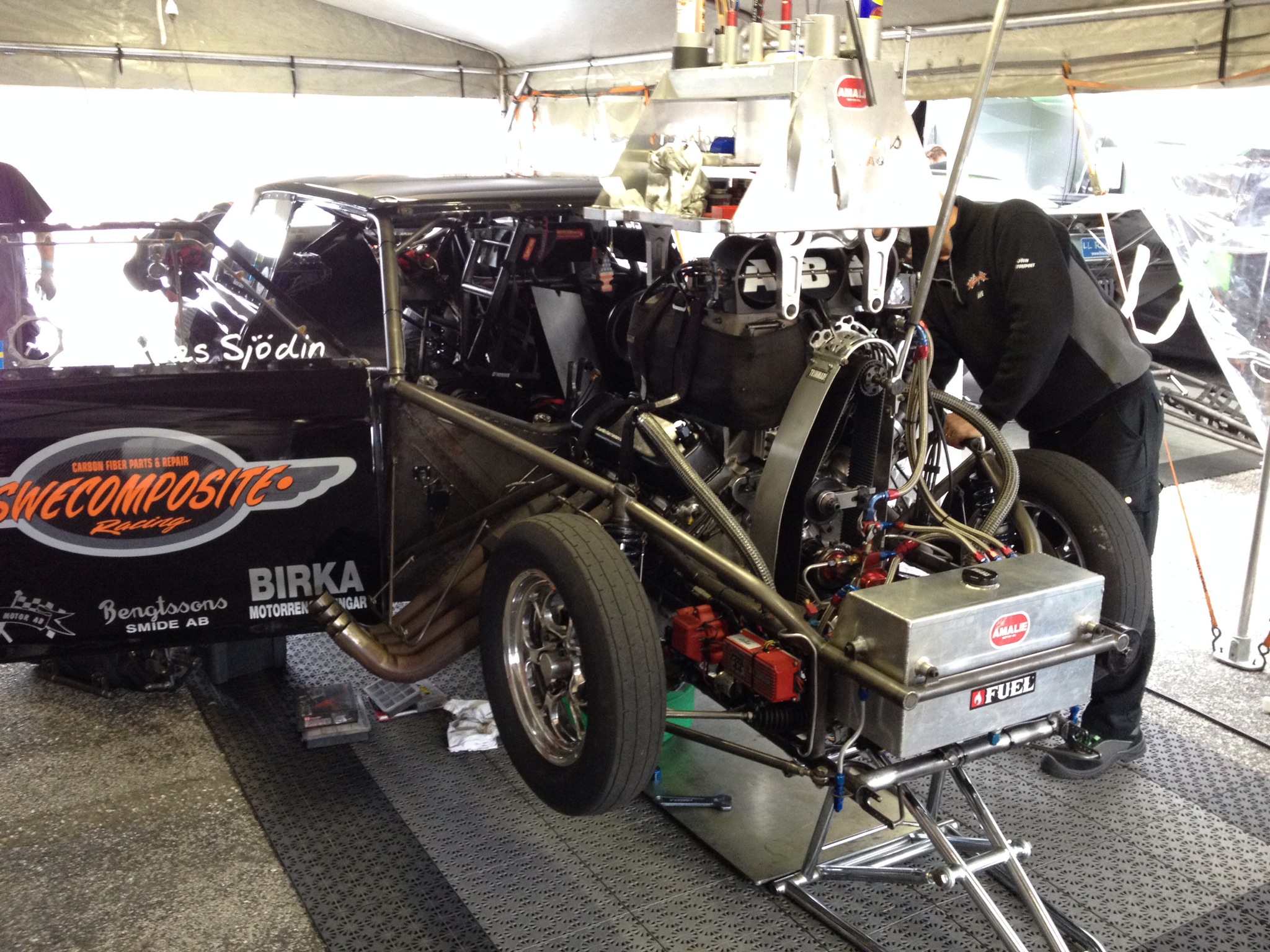 Åke are servicing the engine.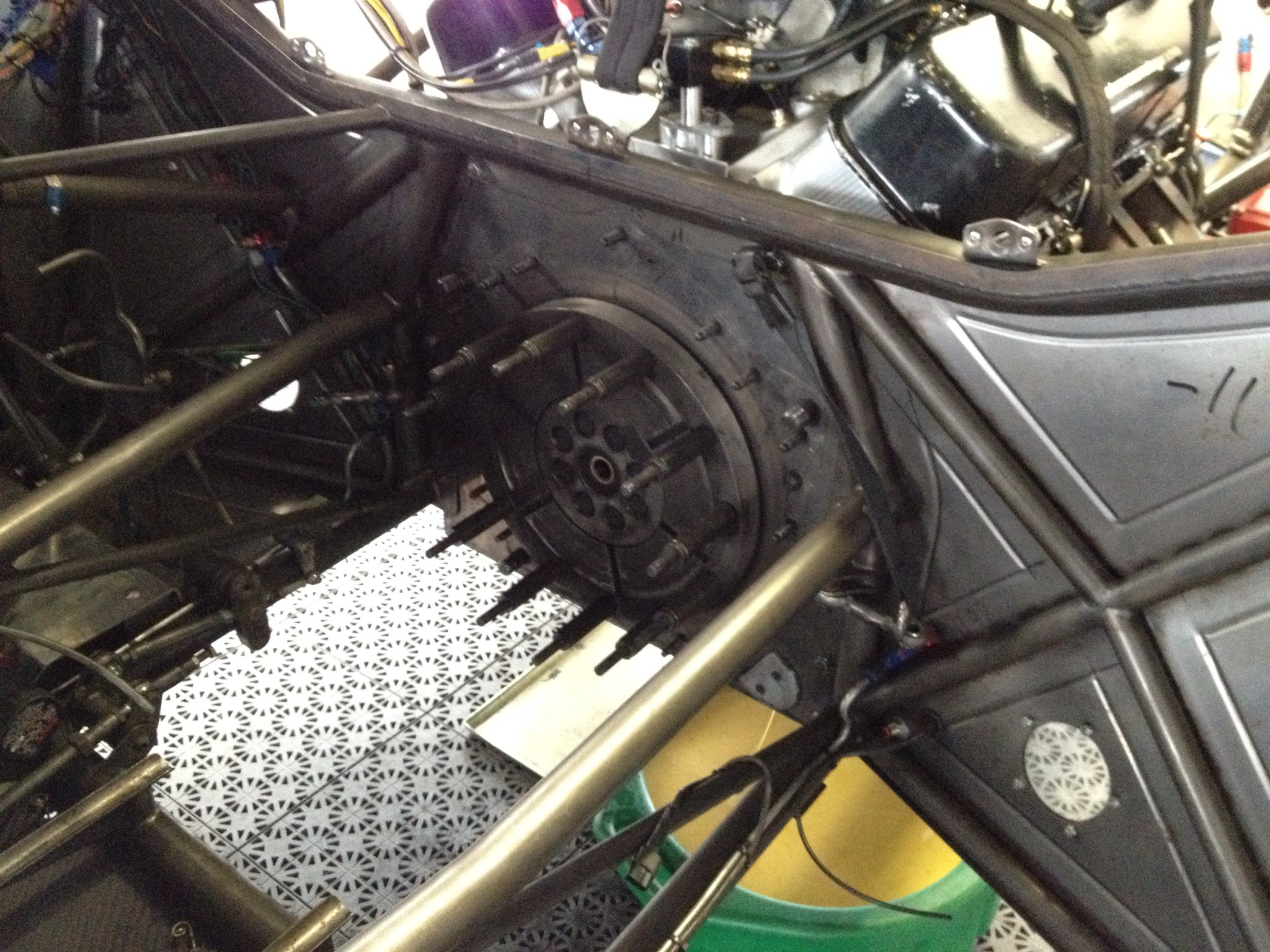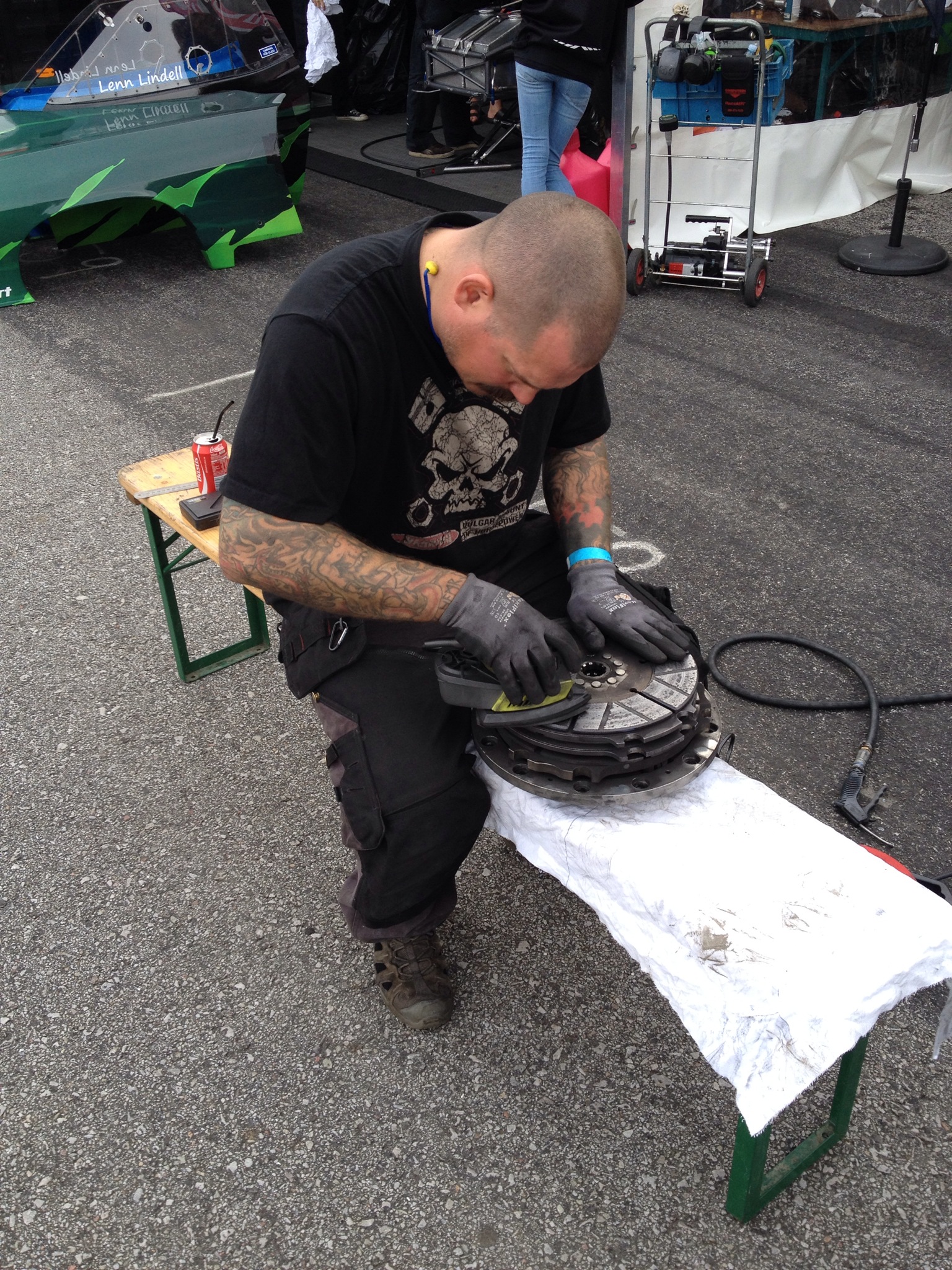 Max are getting the clutch ready to rock n roll again! 🙂