During the whole Easter holiday me and Patrik did work on the trailer, about 16-18 hours a day in a cold dark shop so I can tell that we are pretty tired right now… (I can for sure tell you that without Patrik this trailer would never be done) Max also spent one and a half day and John showed up and helped out for a half day yesterday. Must say that I REALLY appreciate all the help from my guys right now! I am just like always the spider that needs to be everywhere but it feels good to see that stuff gets done without me doing it all by myself! 🙂
And we have now finally stopped tearing down the trailer and started to build on it instead and that feels so crazy good, FINALLY!!! 😀
The big reason why we could start to build on it is that I last week got all the hydraulic cylinders and stuff I started to order in the end of November last year…. I also got a lot of material from Patrik Widd that helped us to water cut and bend some stainless plates and all the doors to the trailer, we got a ton of steel material for the lift gate from our awesome sponsor Bengtssons Smide, I went by Martin Lundqvist at Autocut and did get some last minute help to water cut some stuff.
Pictures from the past week below.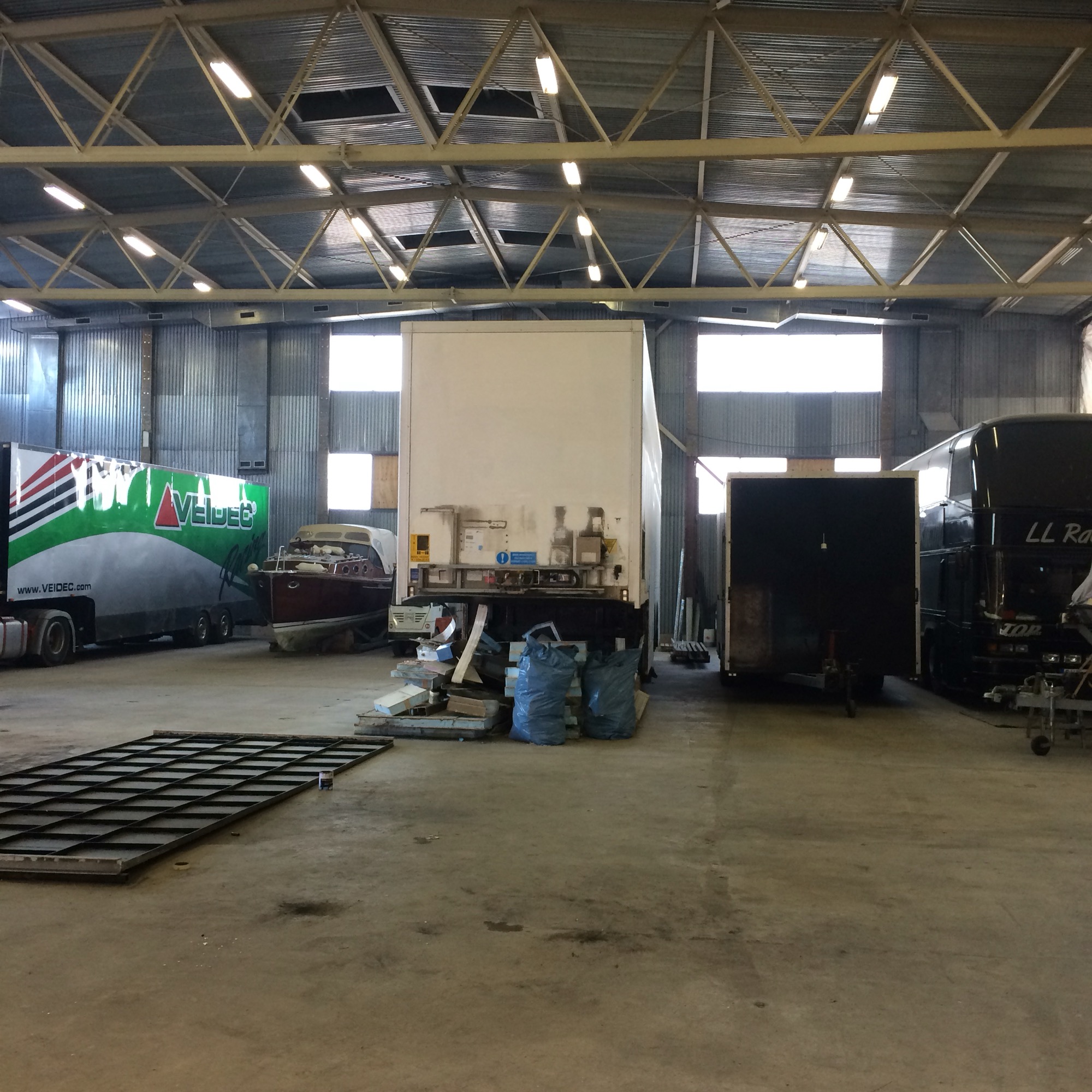 Finally time to say goodbye after 5 days and nights together!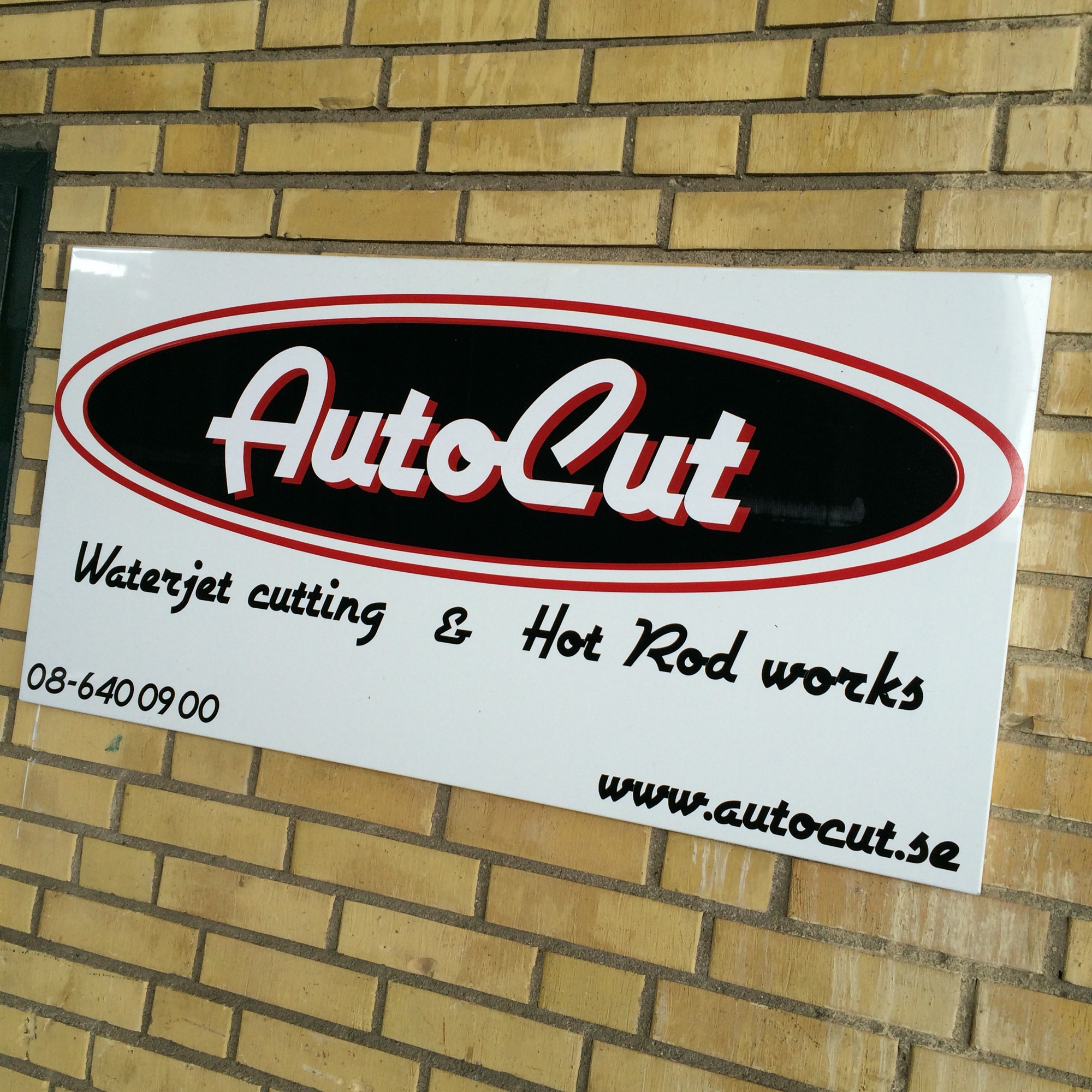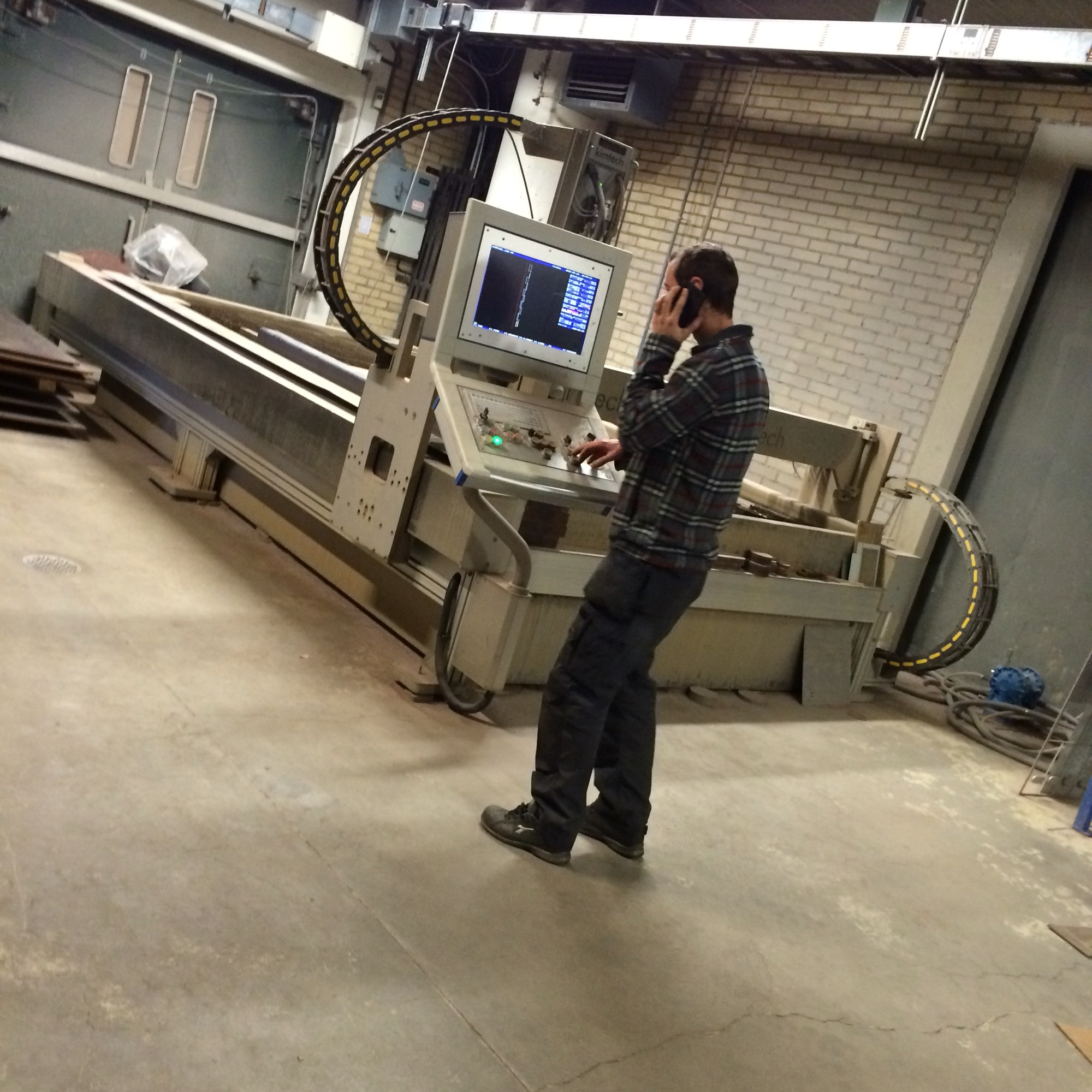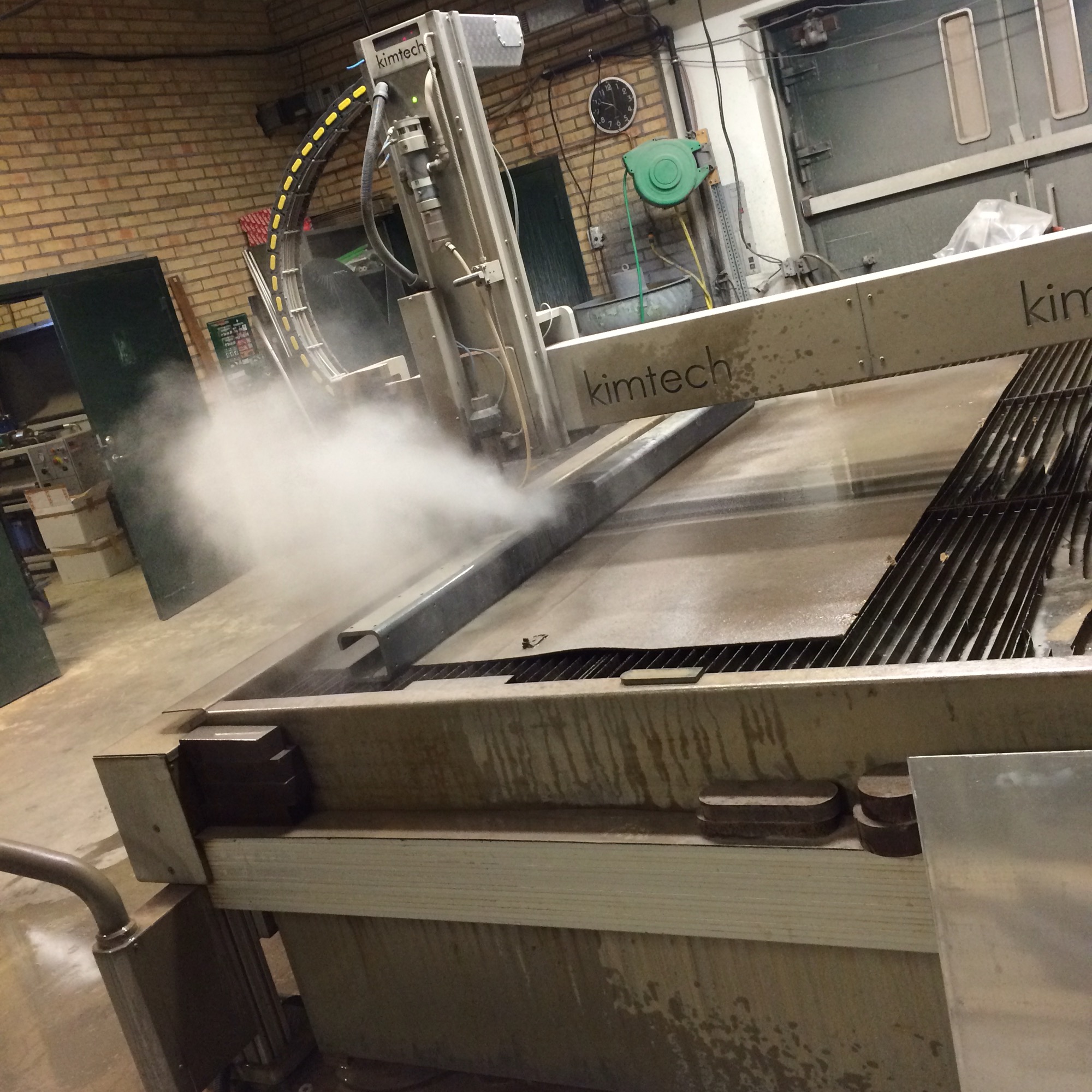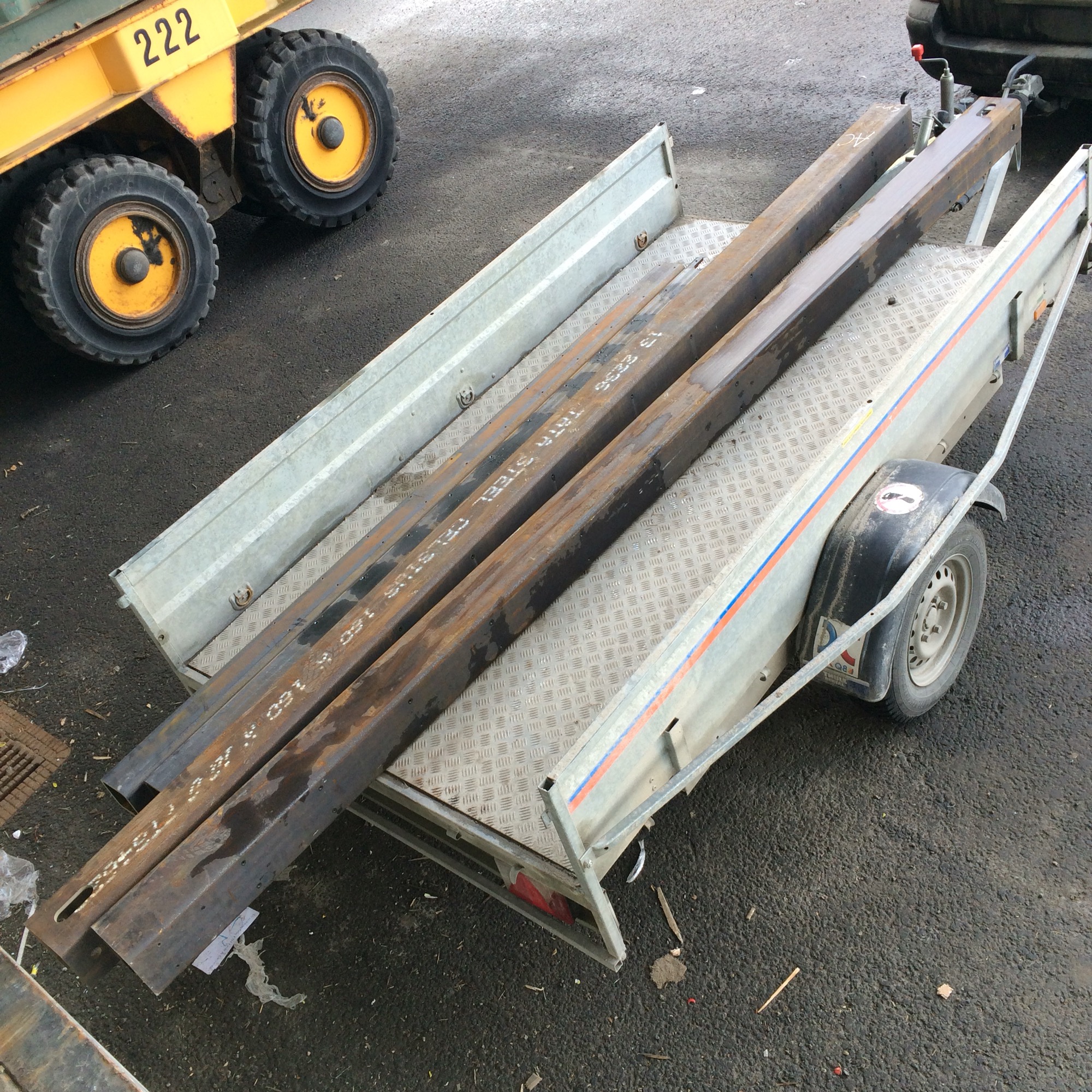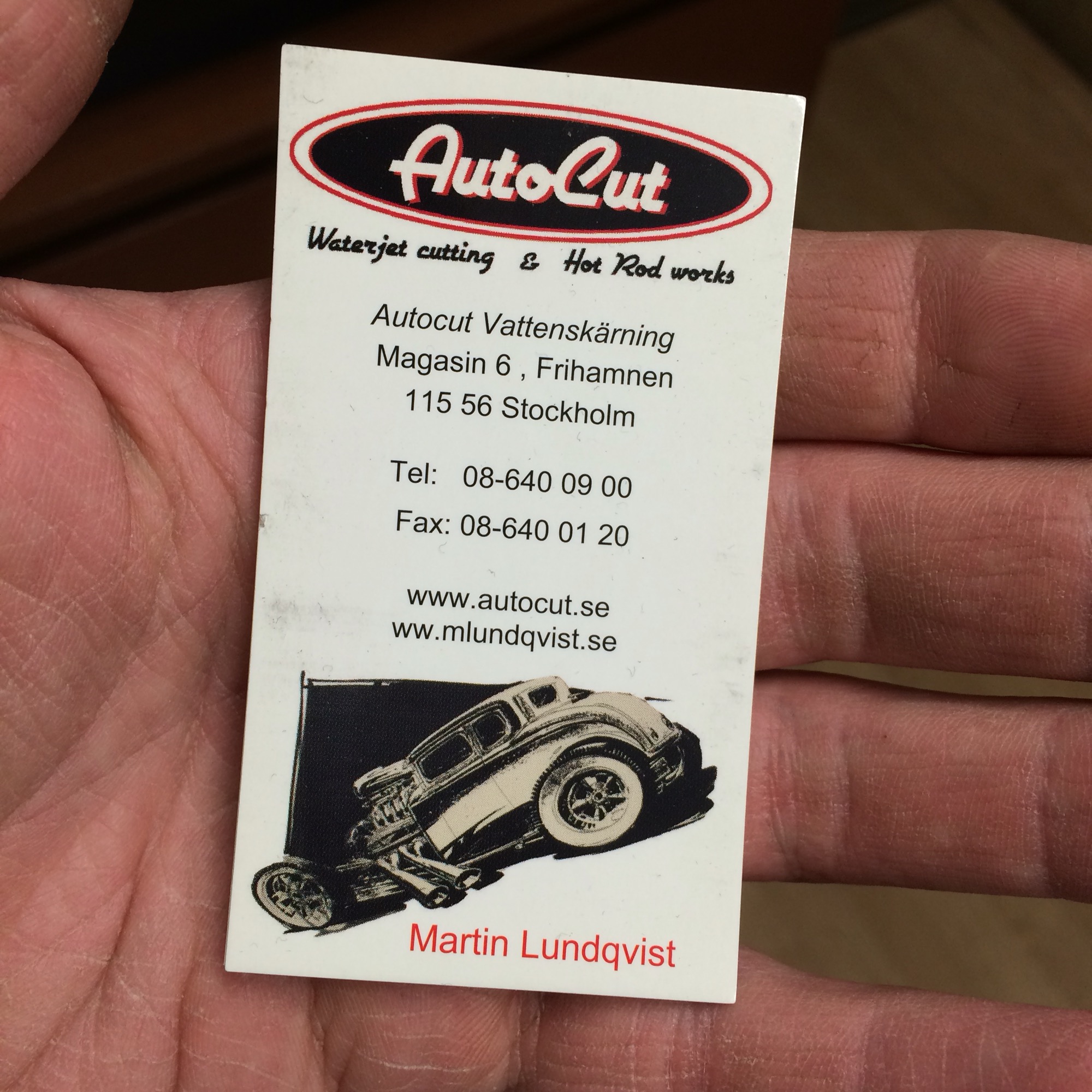 A day at Autocut with King Martin Lundqvist, a huge thanks for helping me out water cutting the huge squared steel tubings that will hold our lift gate to the trailer! 🙂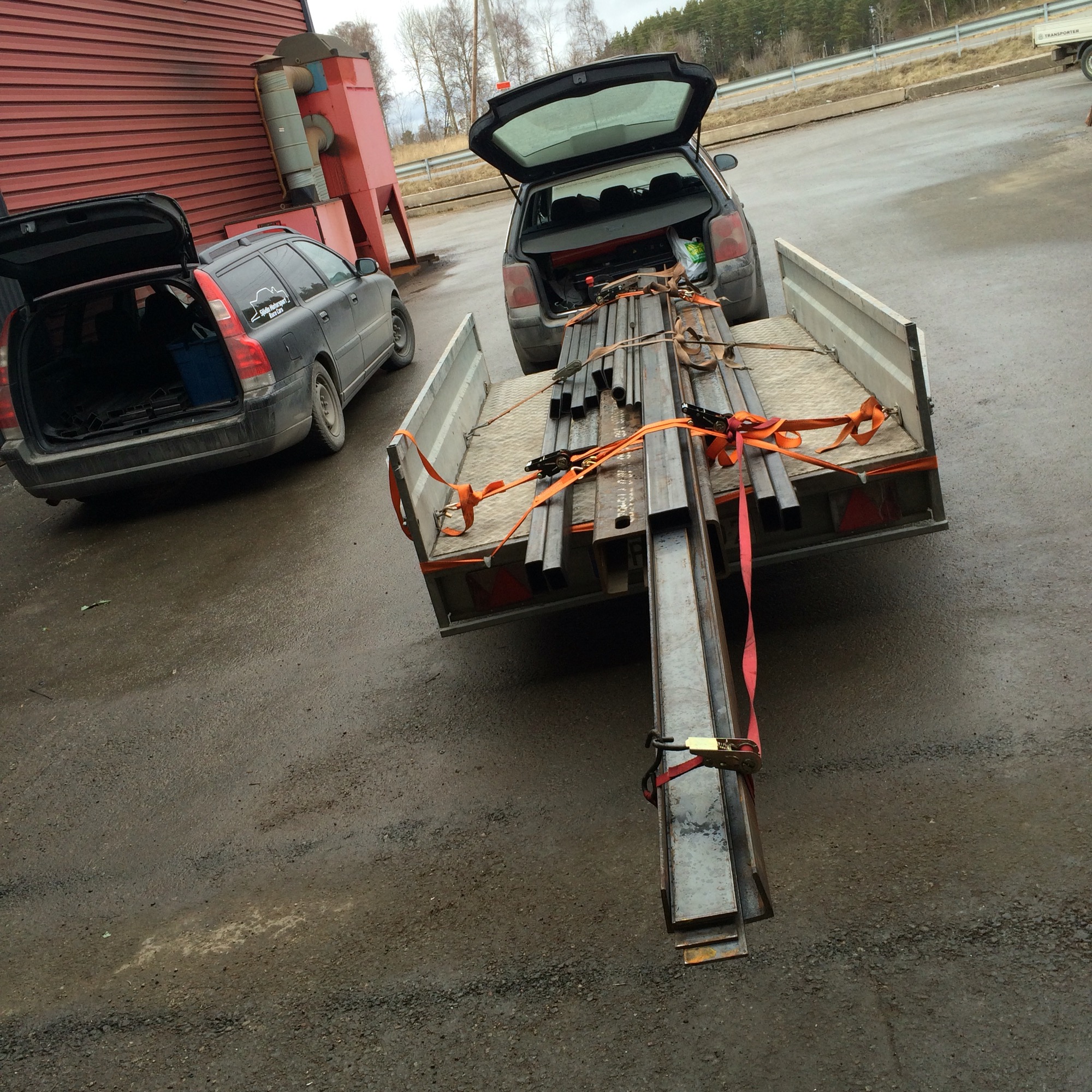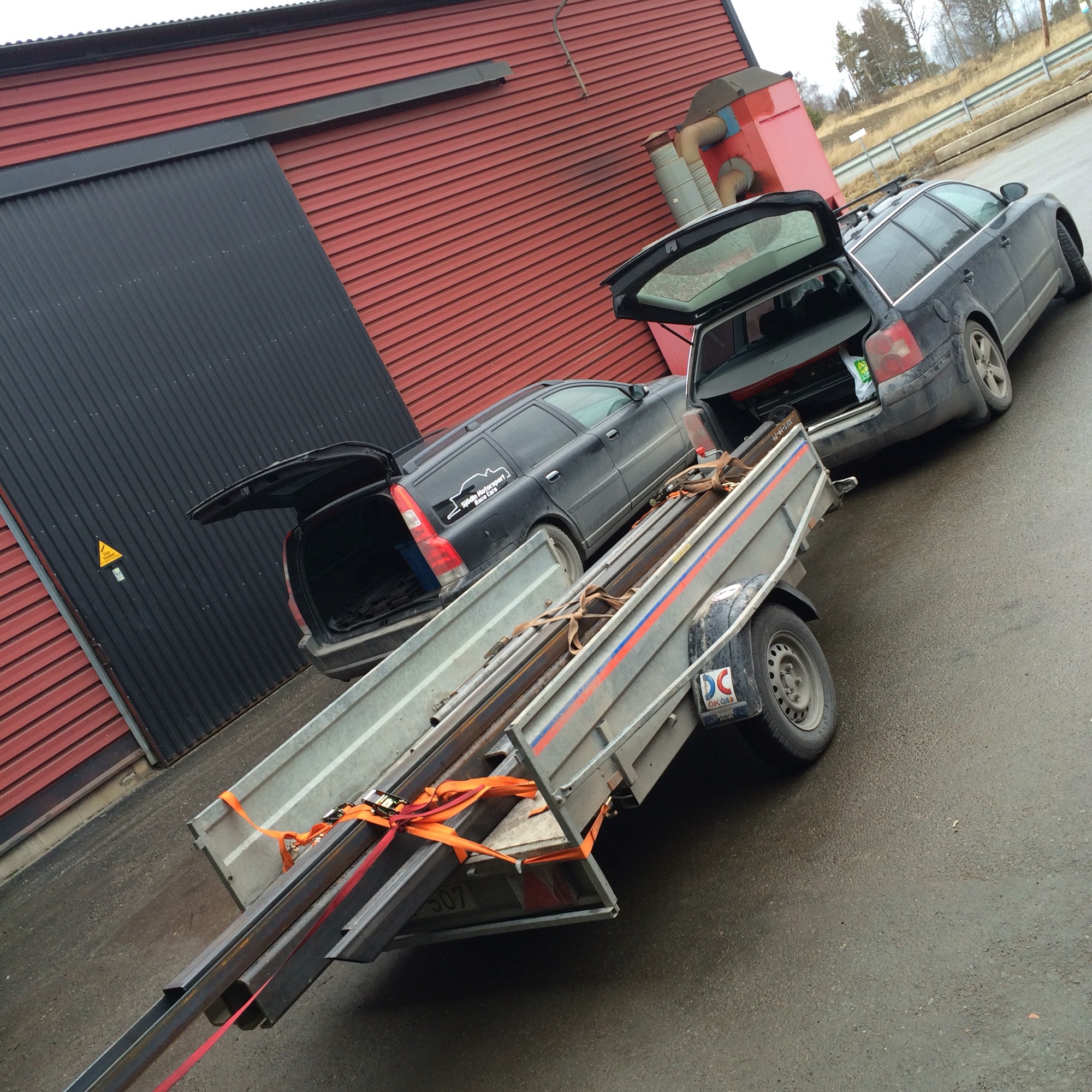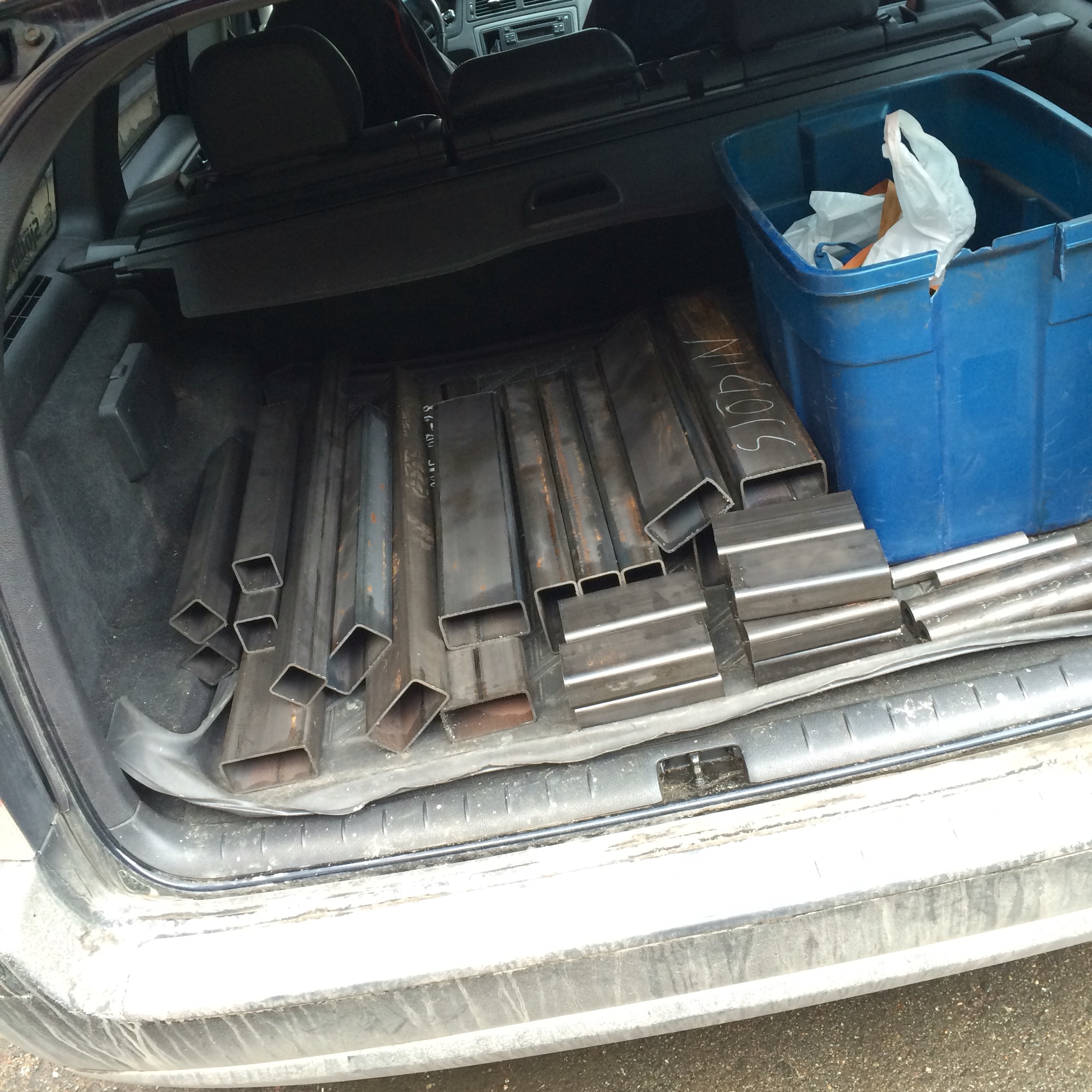 Over load!? 😉 A huge thanks to Erik, Lasse and Per at Bengtsson Smide for cutting up the pieces and getting us all the material to the lift gate, you guys are awesome!!! Also thanks to Erik for some great welding advice!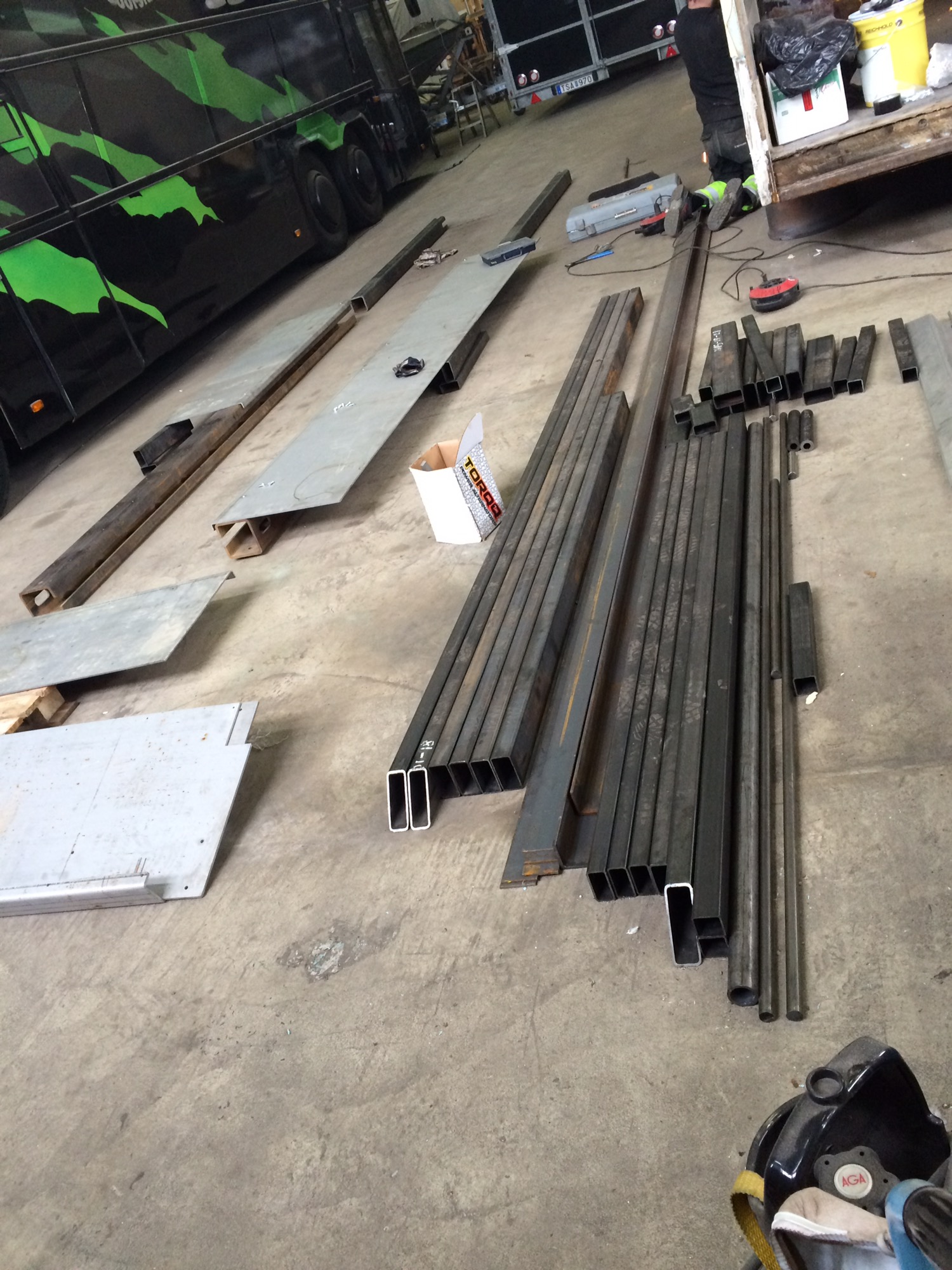 So what you see here is the lift gate, looks like we got some time left to spend on it before it's all done?… 😉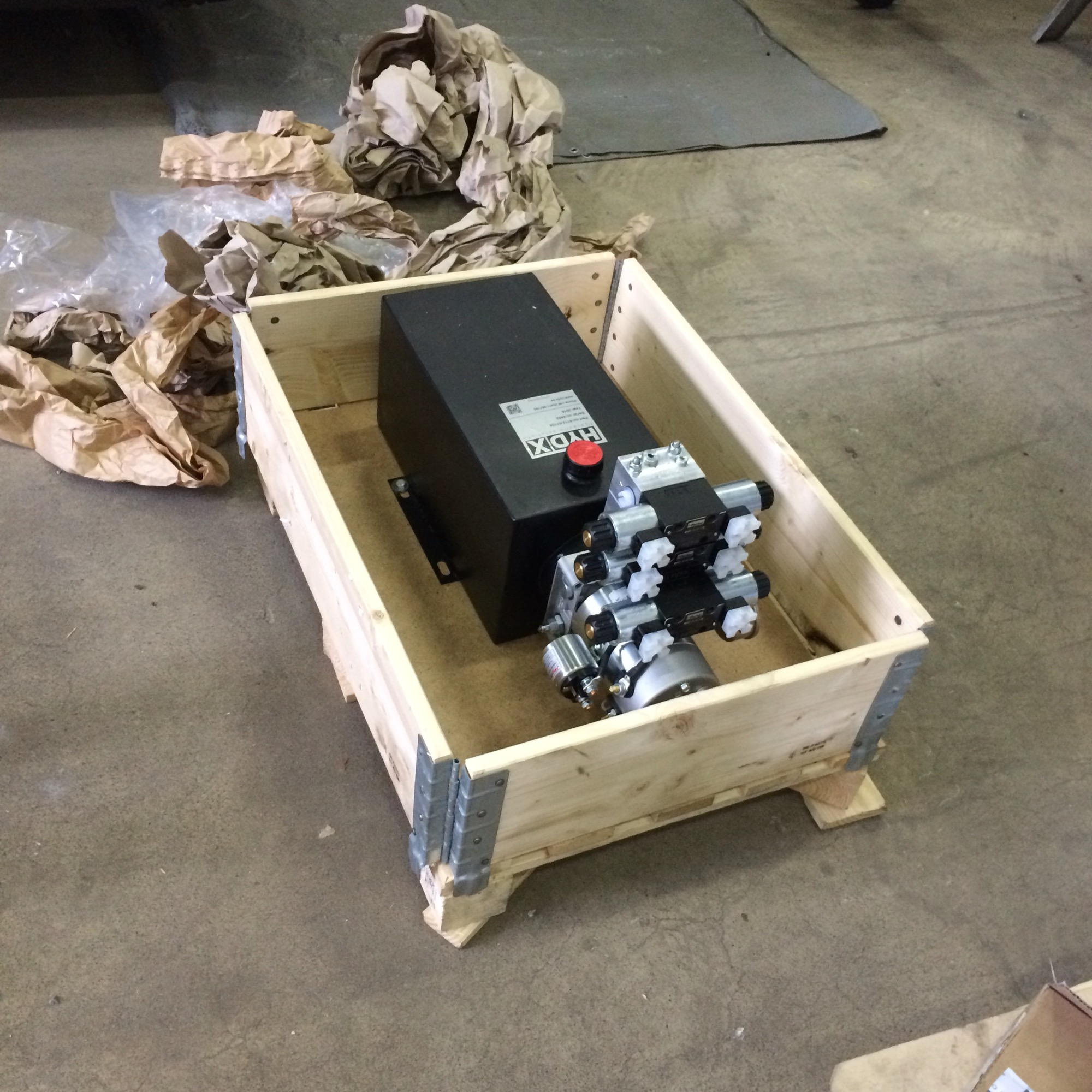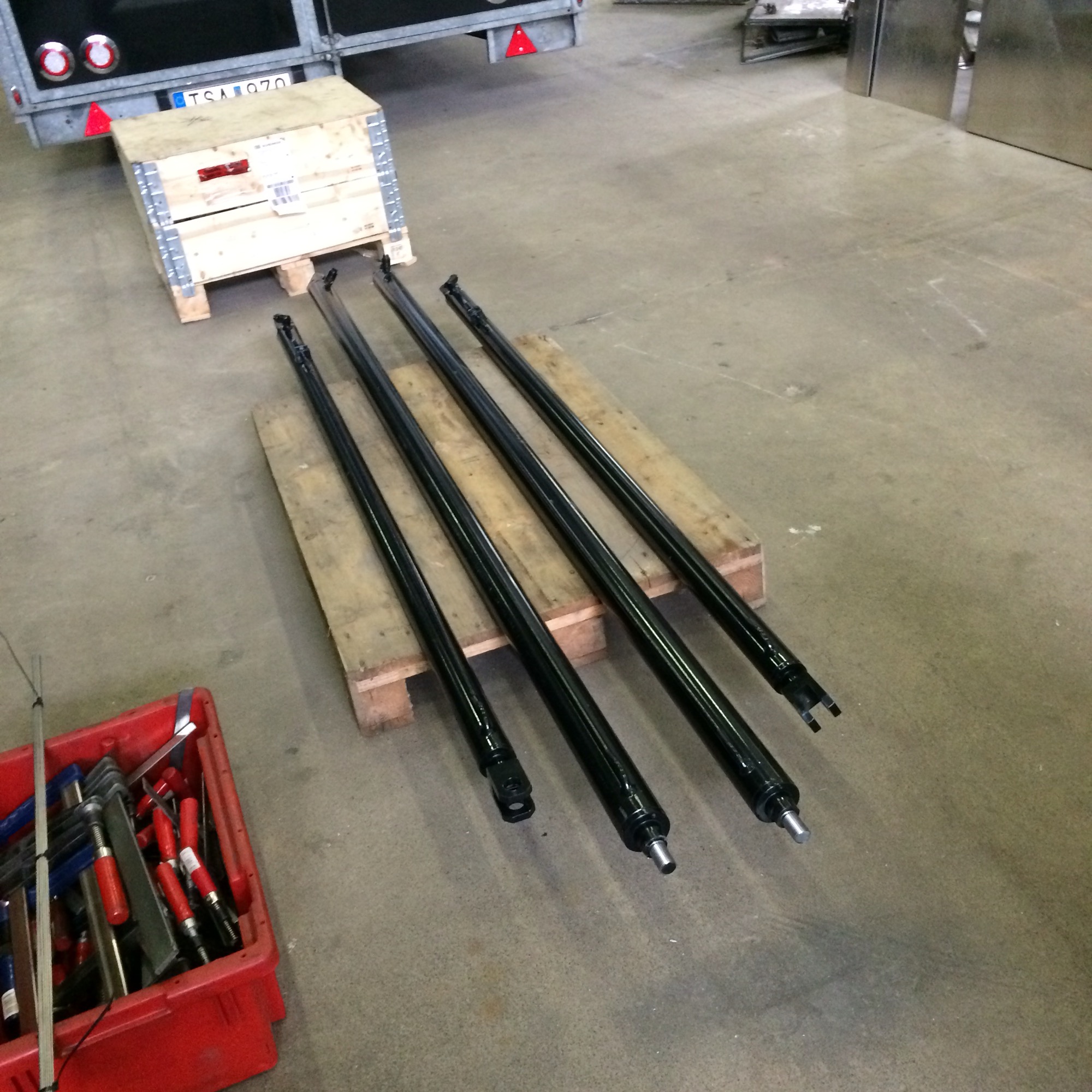 Finally, after three months delay from the company I ordered the hydraulic stuff from we got them in the shop just beside the trailer, so right now we are around Christmas in the building schedule… 😉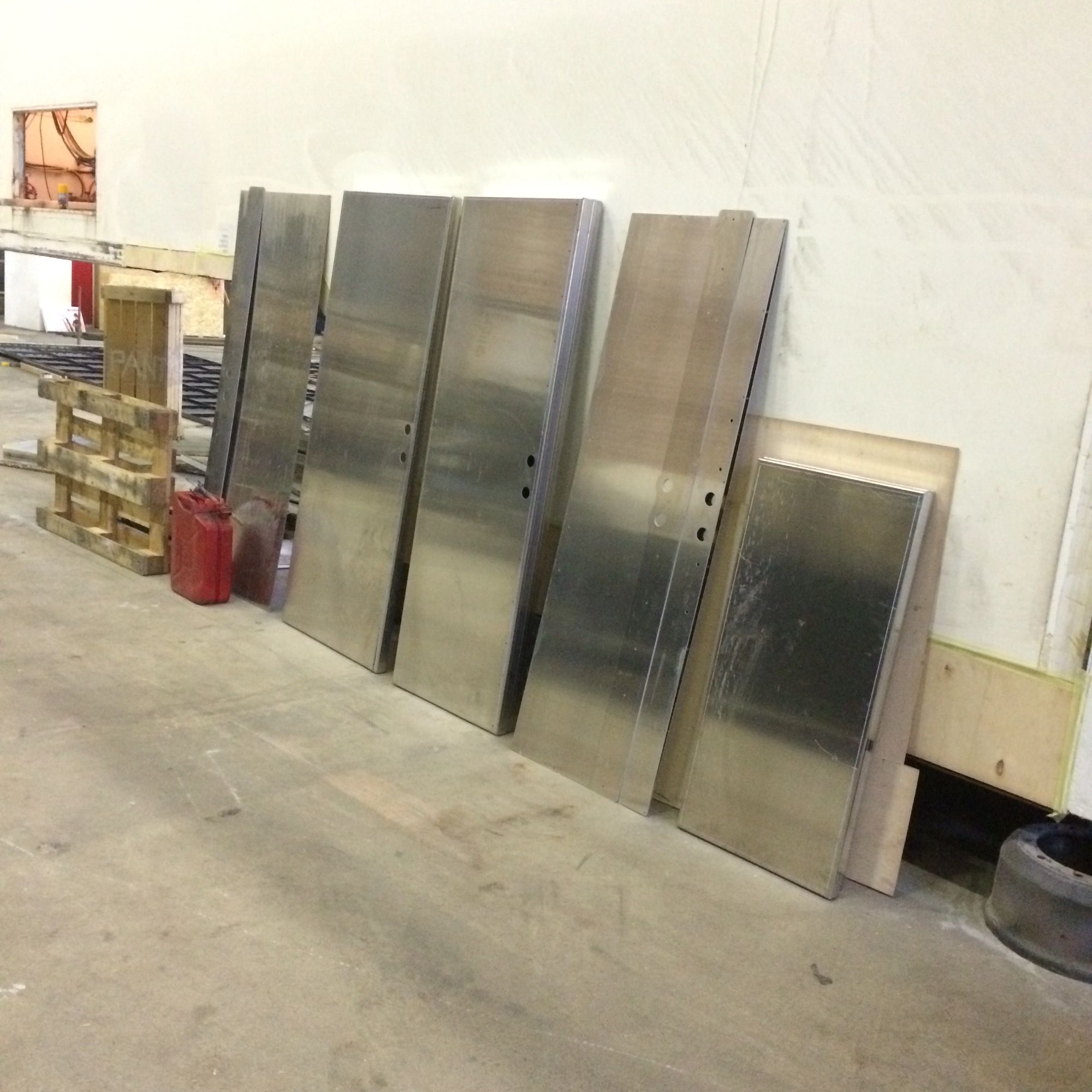 All the doors and some other stuff that Patrik Widd helped us water cut and bend.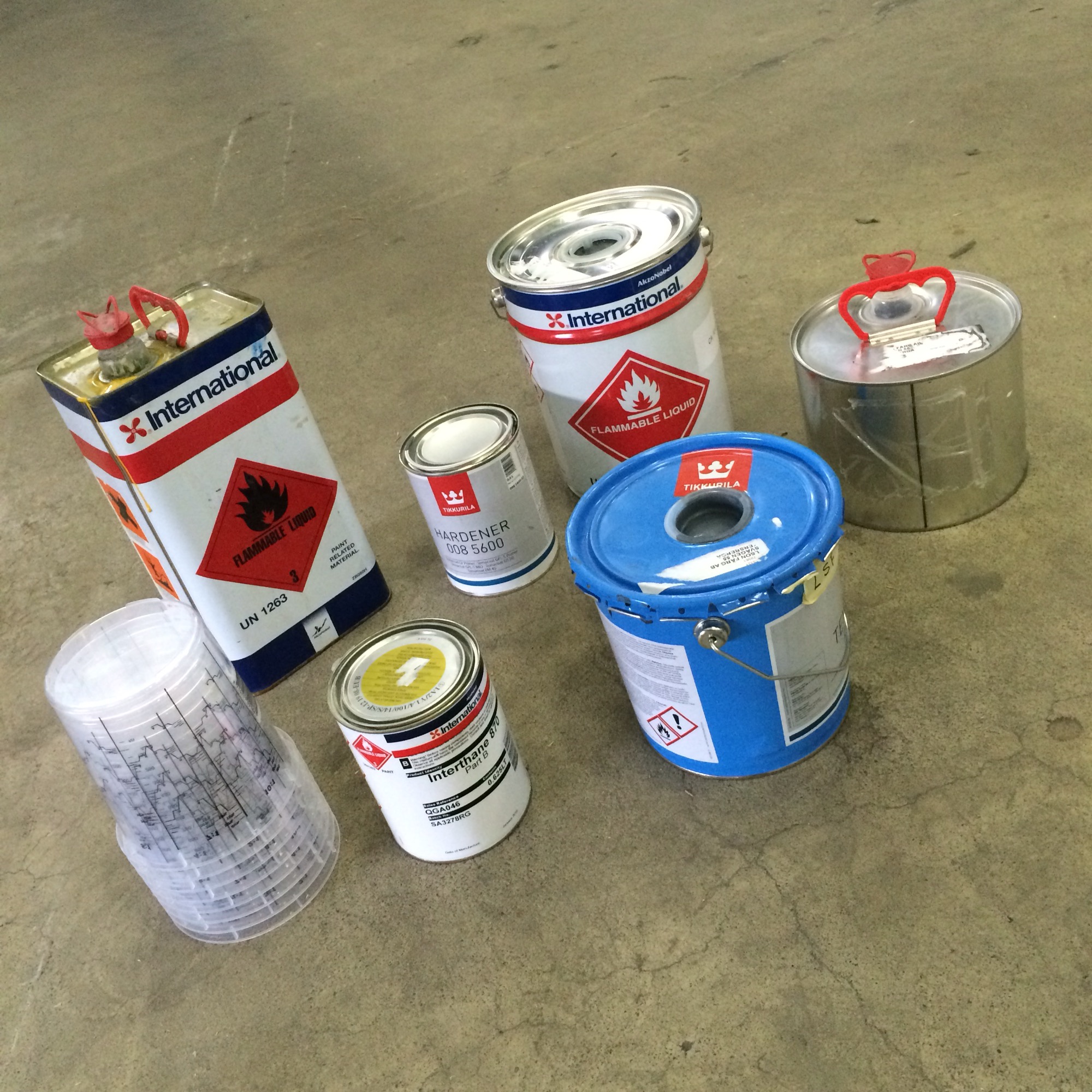 Thanks to Johan Jarbeck at LSF Custom Paint for helping us out with material to paint the lift gate after fabricating it!
To make about 300 threads in the big squared tubings that are 10mm thick you need the right tools for the job! Thanks to our sponsor Dolle at Nicma Tools for supporting us with great quality drill bits and taps! 🙂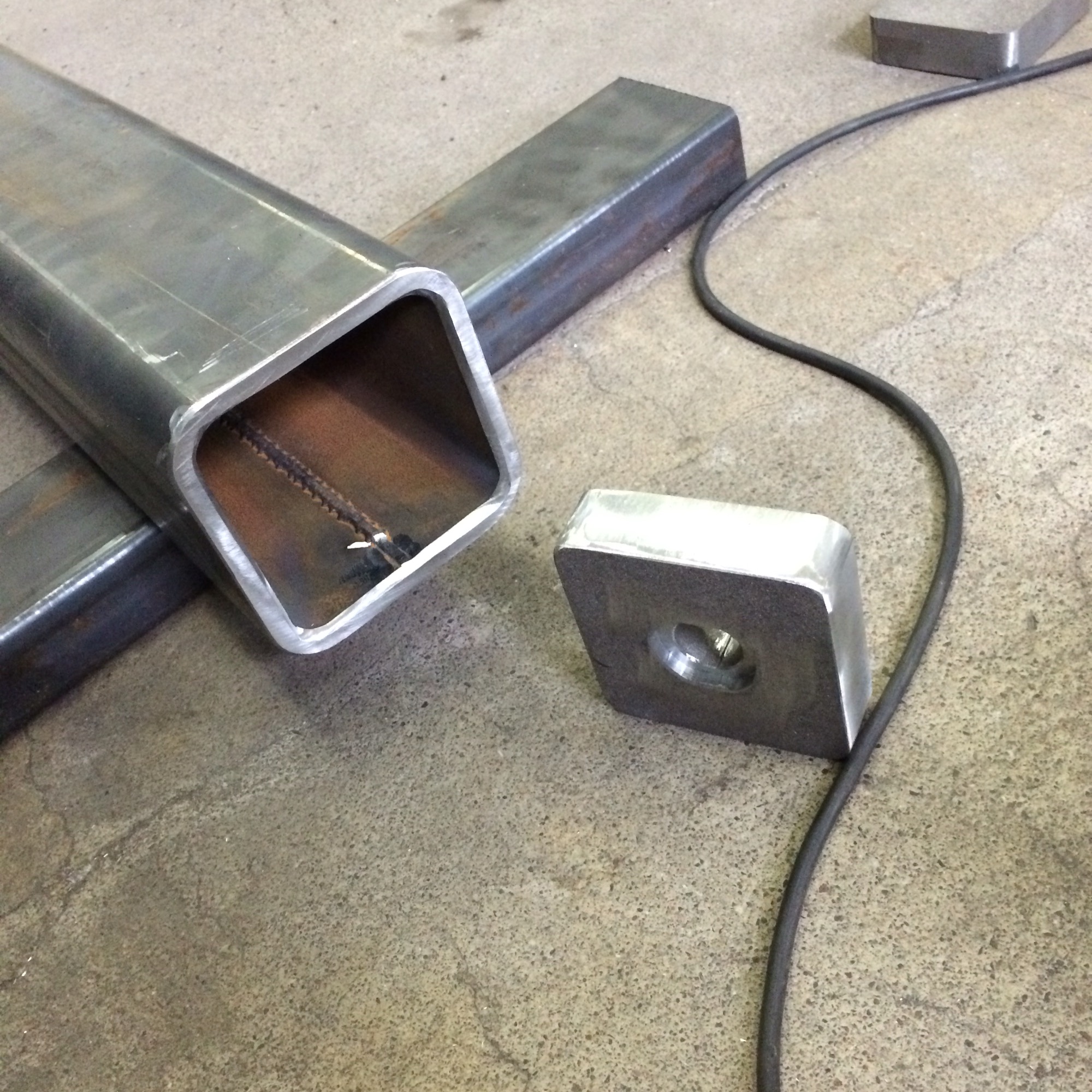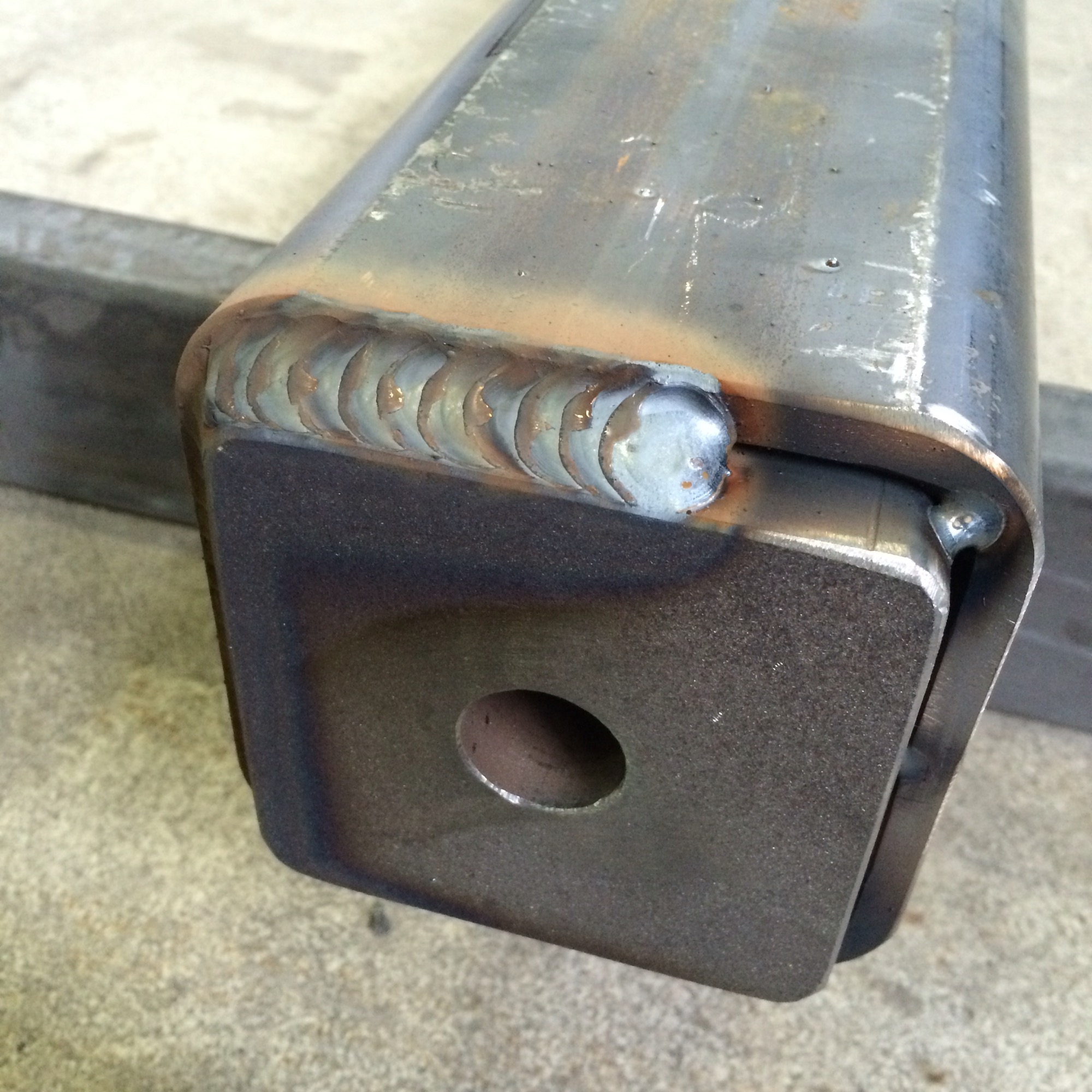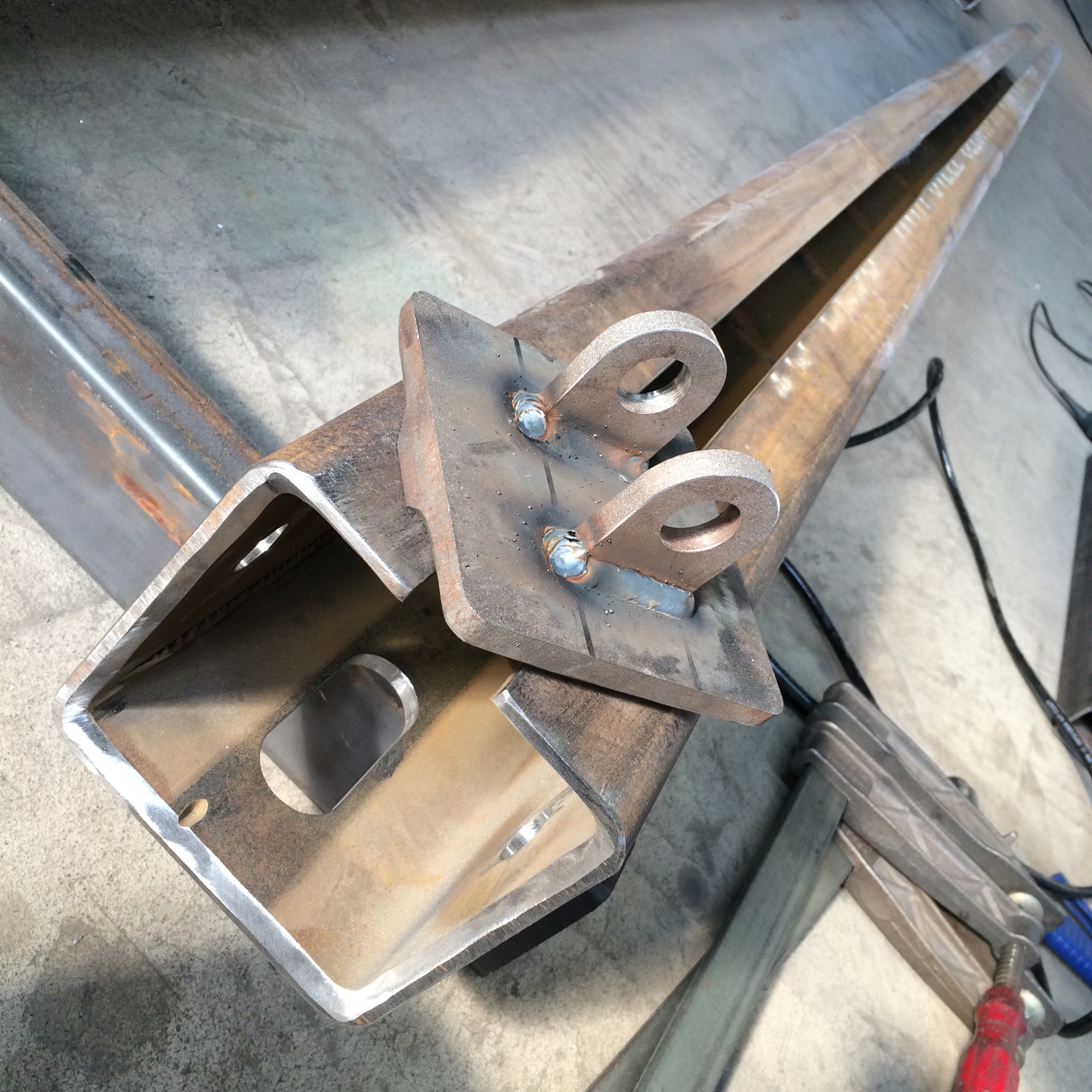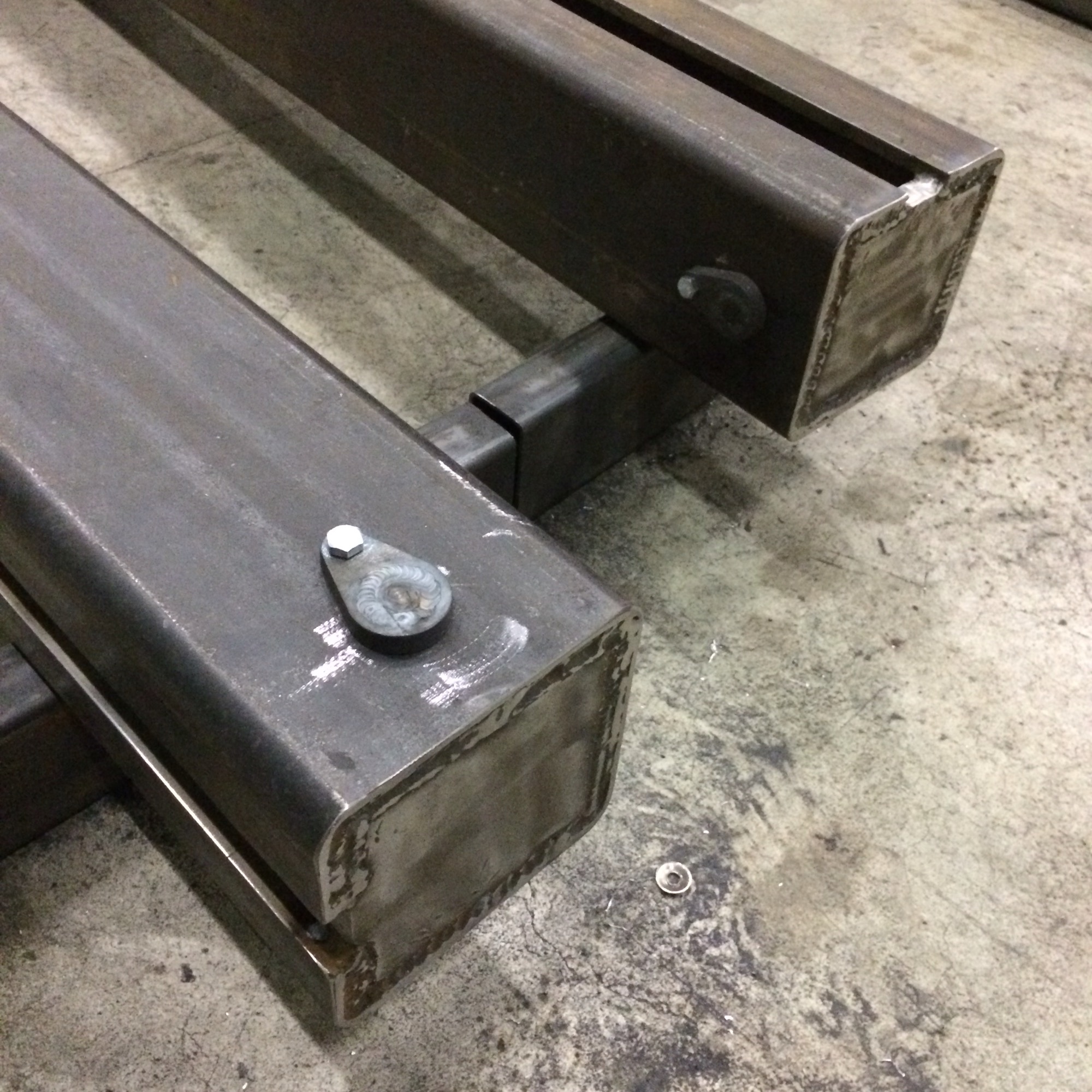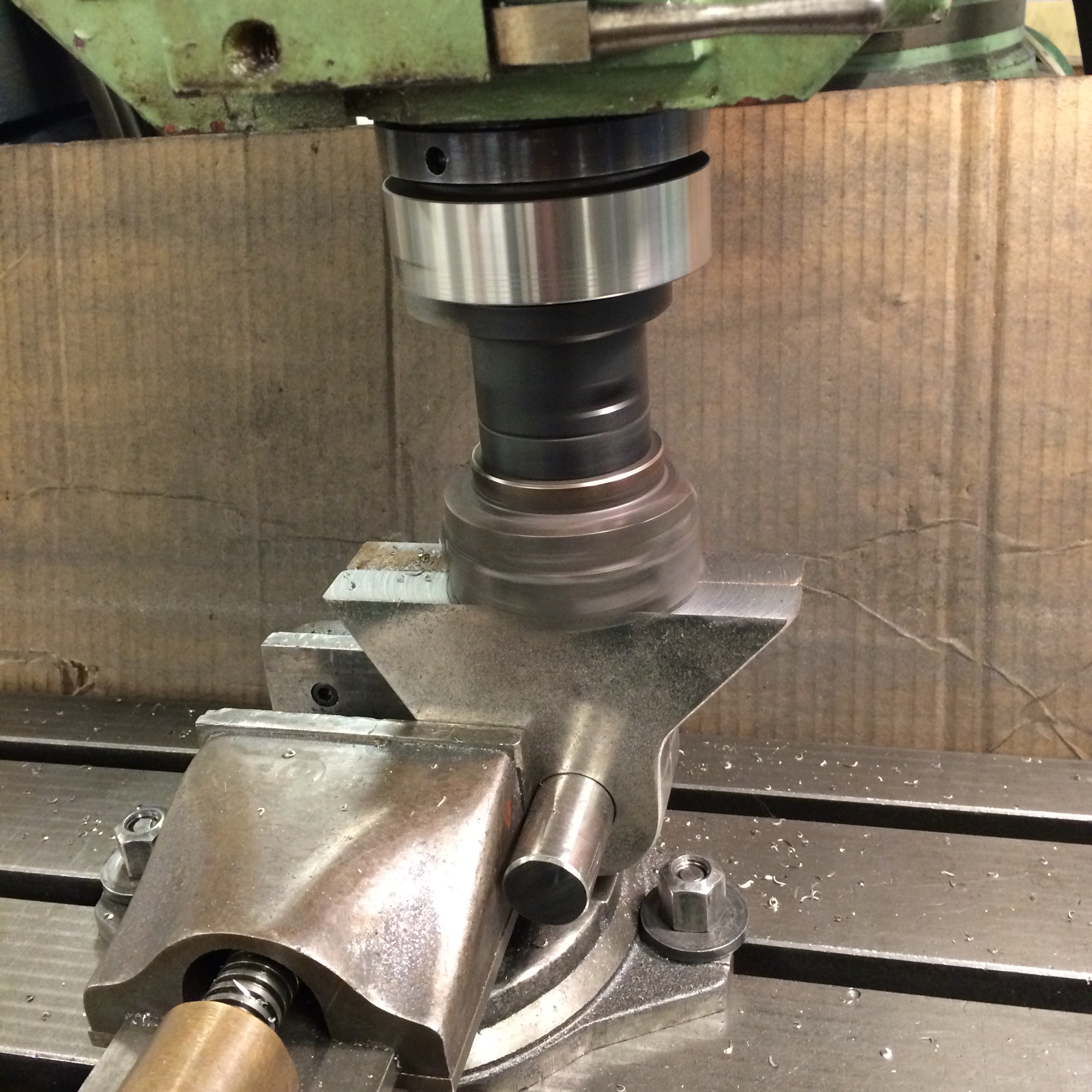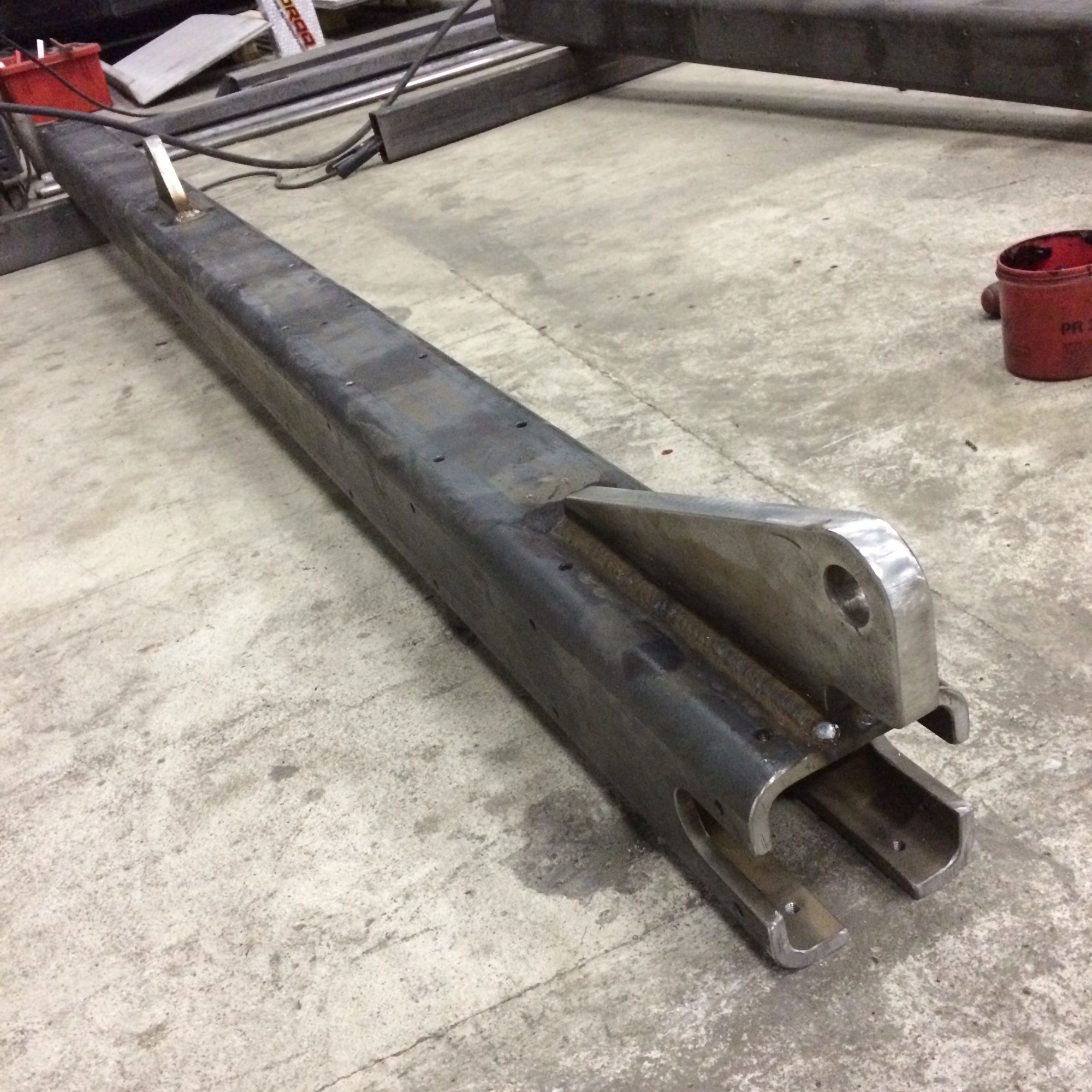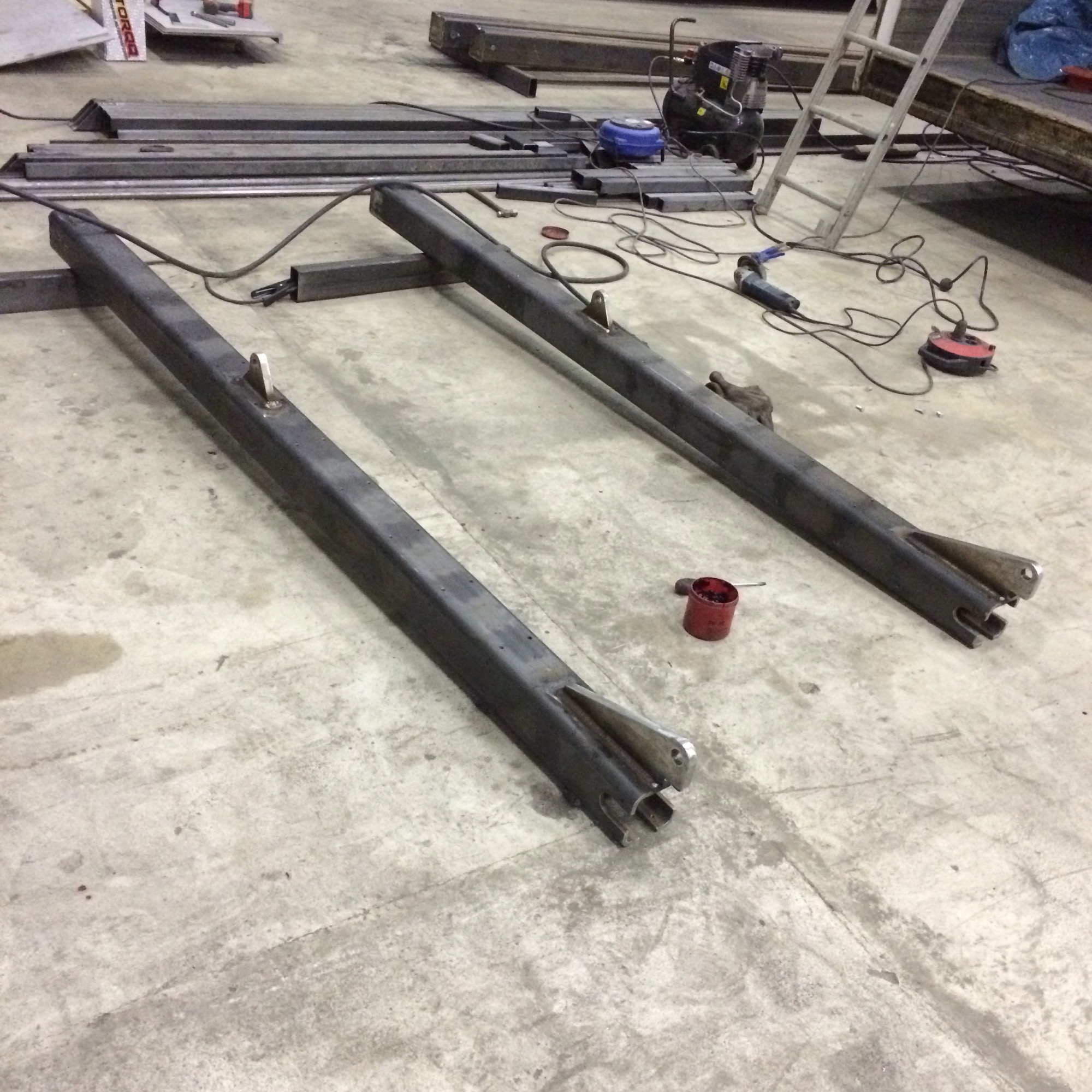 Fabricating, machining, welding all damn day!! 😀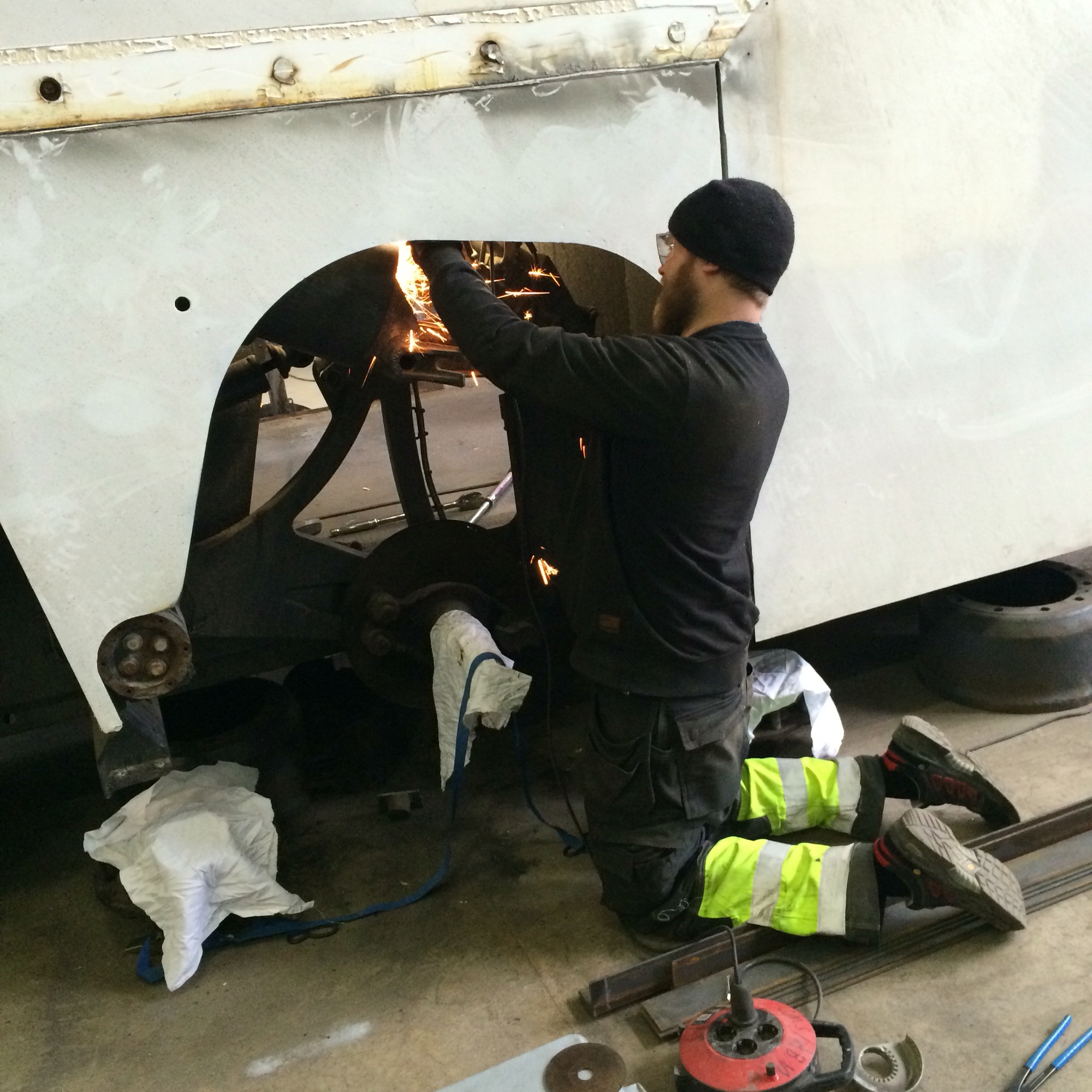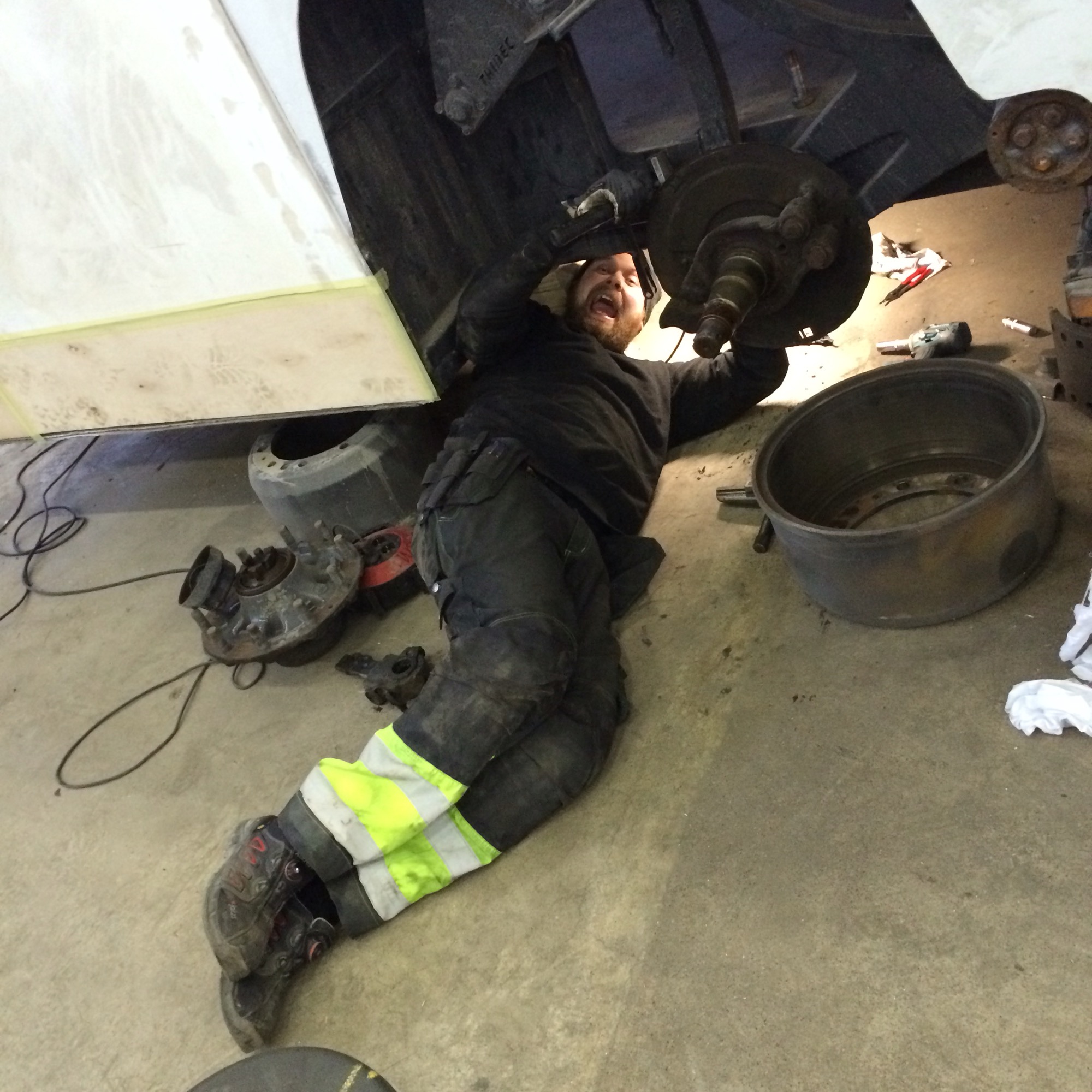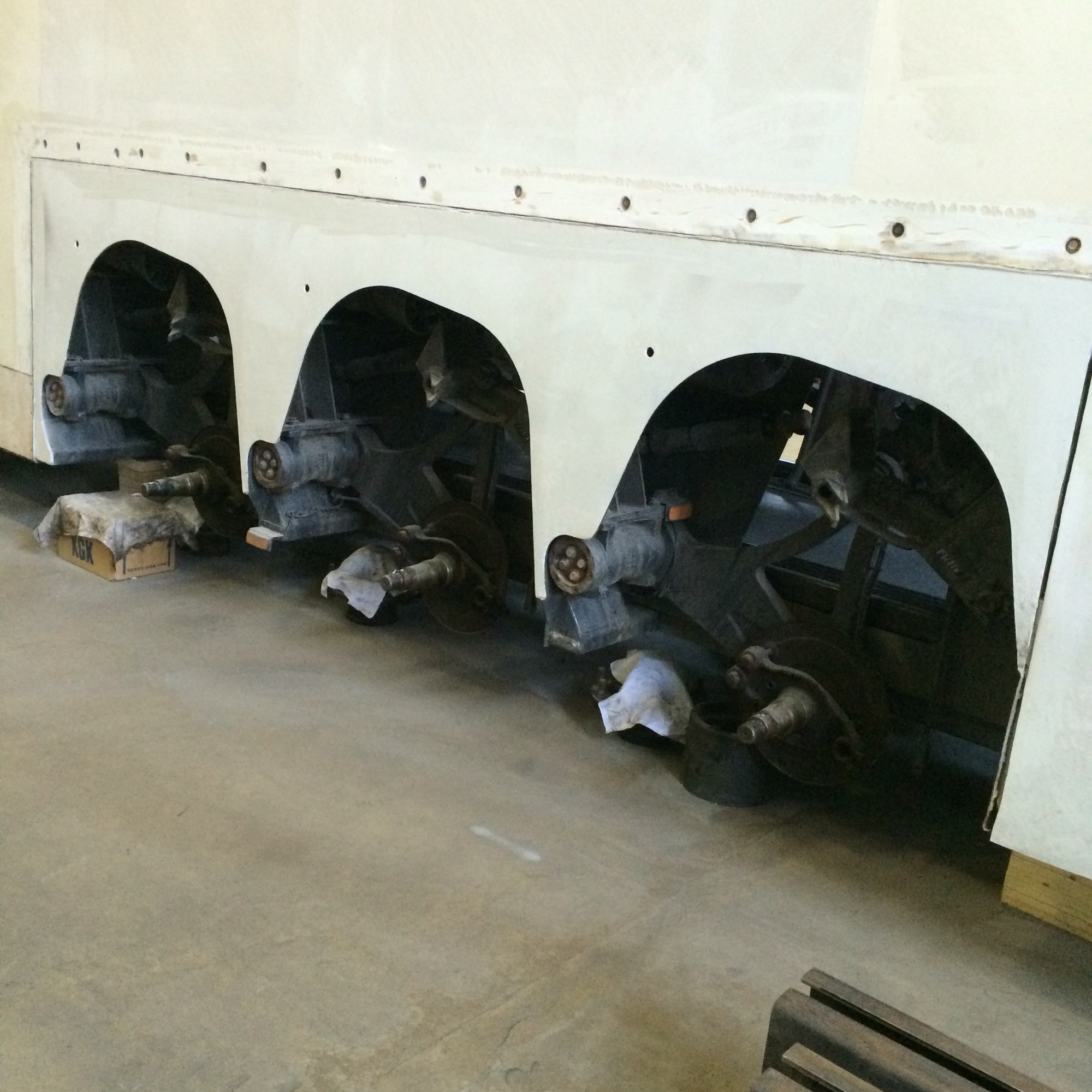 Patrik is taking the suspension and the brakes completely apart so we can check it trough and rebuild so it will be like brand new! 🙂

Patrik cutting out some more stuff…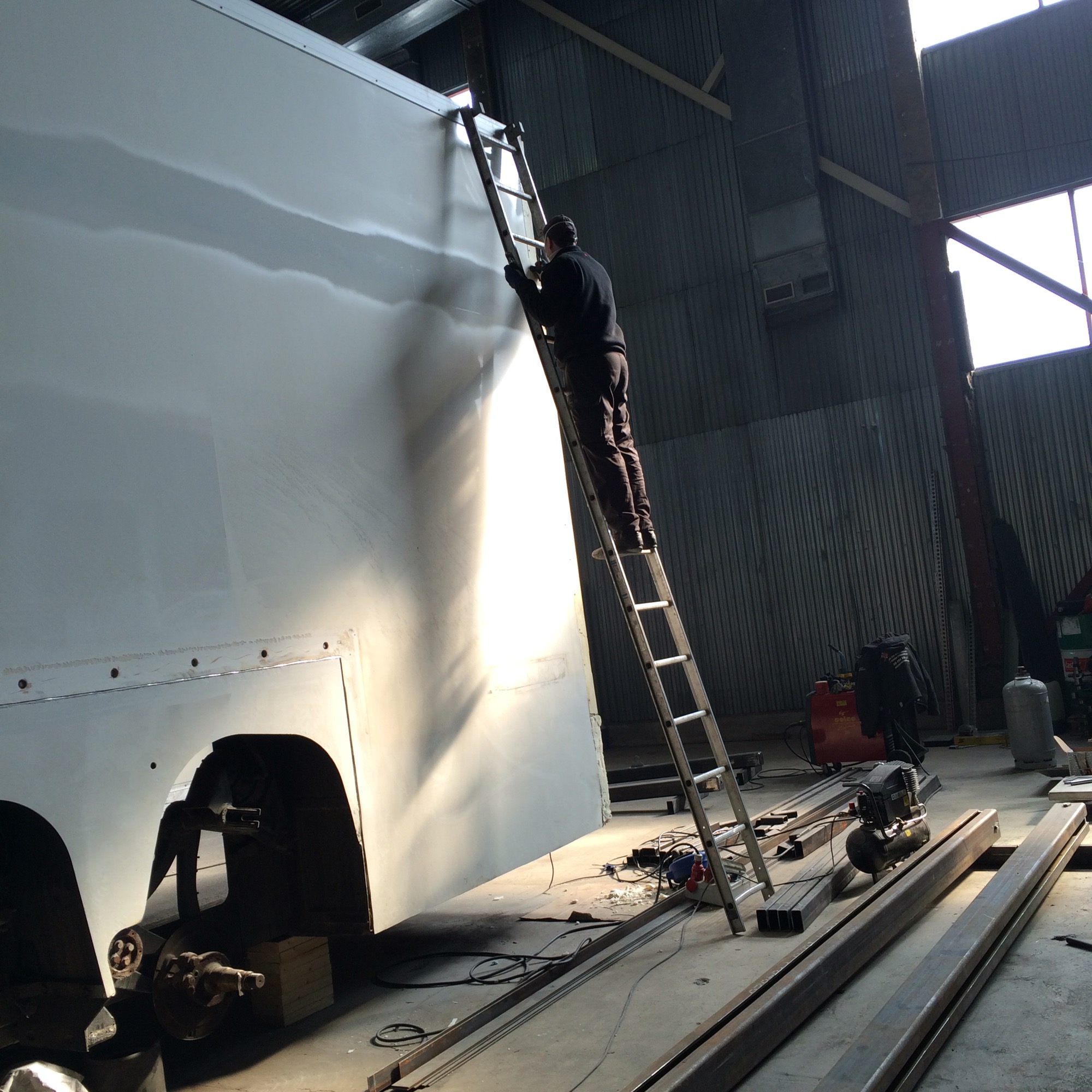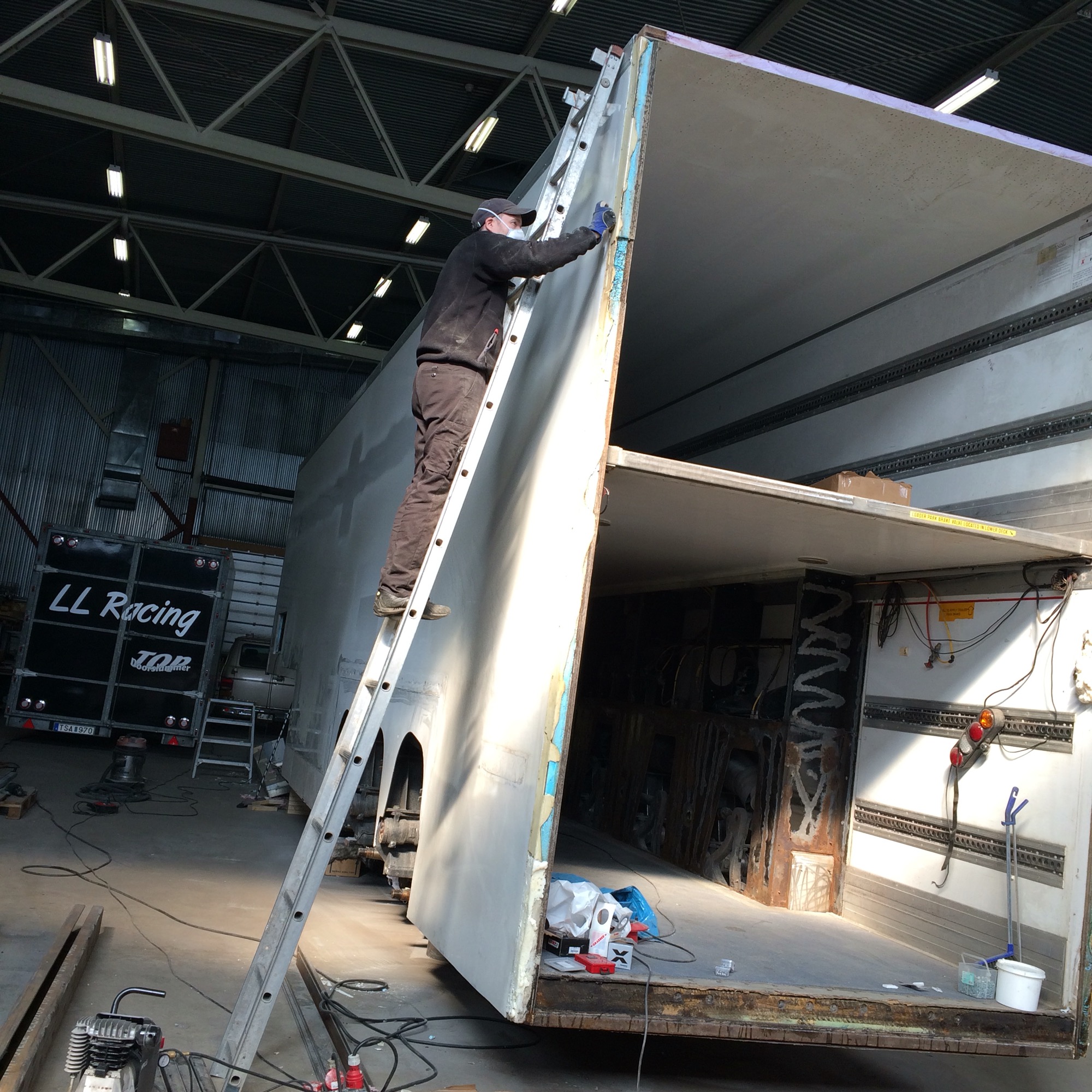 John went by to climb the trailer sides… 🙂

Marcus is not in the team anymore but he is still a big part of ÅBM Racing as a sponsor so he went by for about 5 minutes and got this dirty, don't understand how he does it.. 😀 😀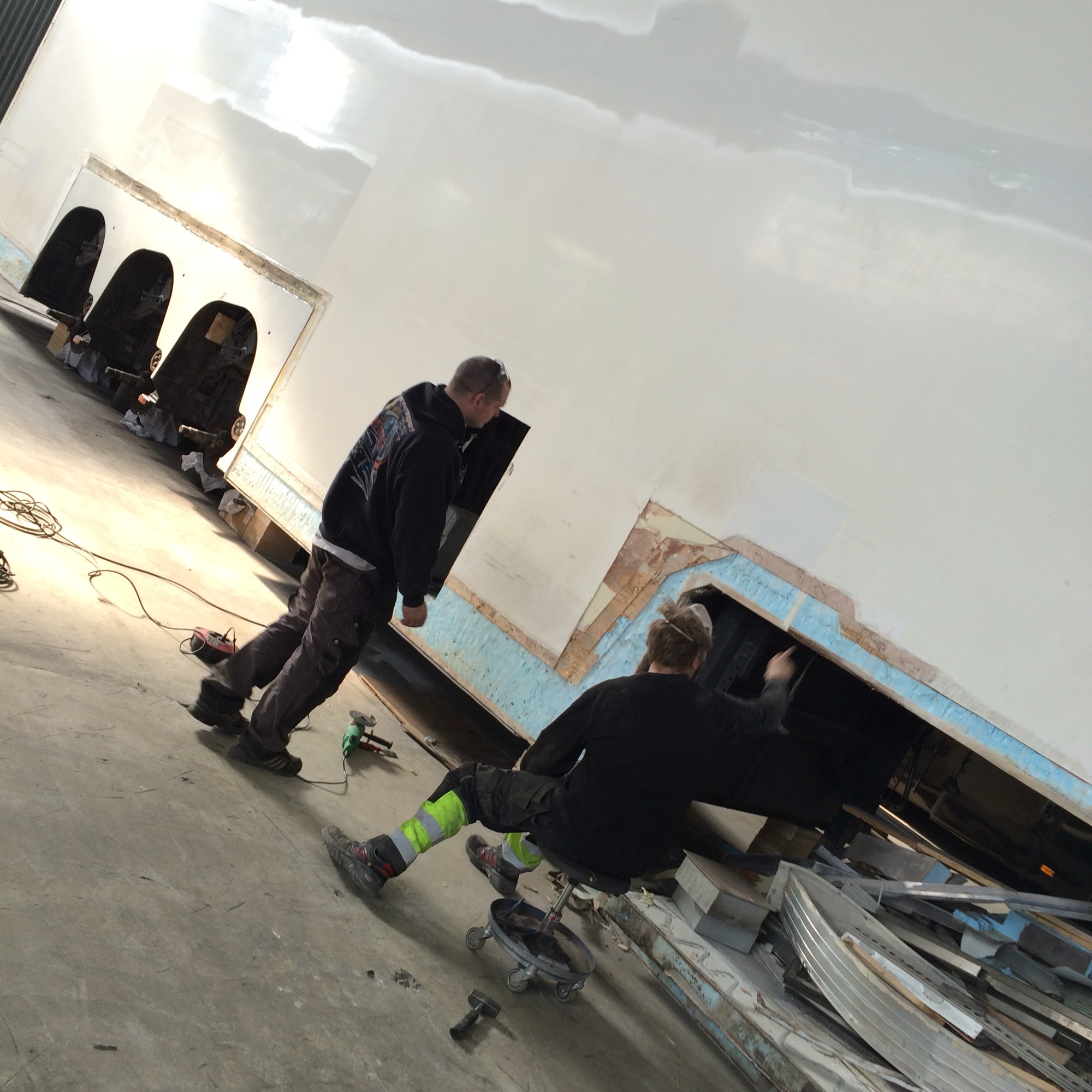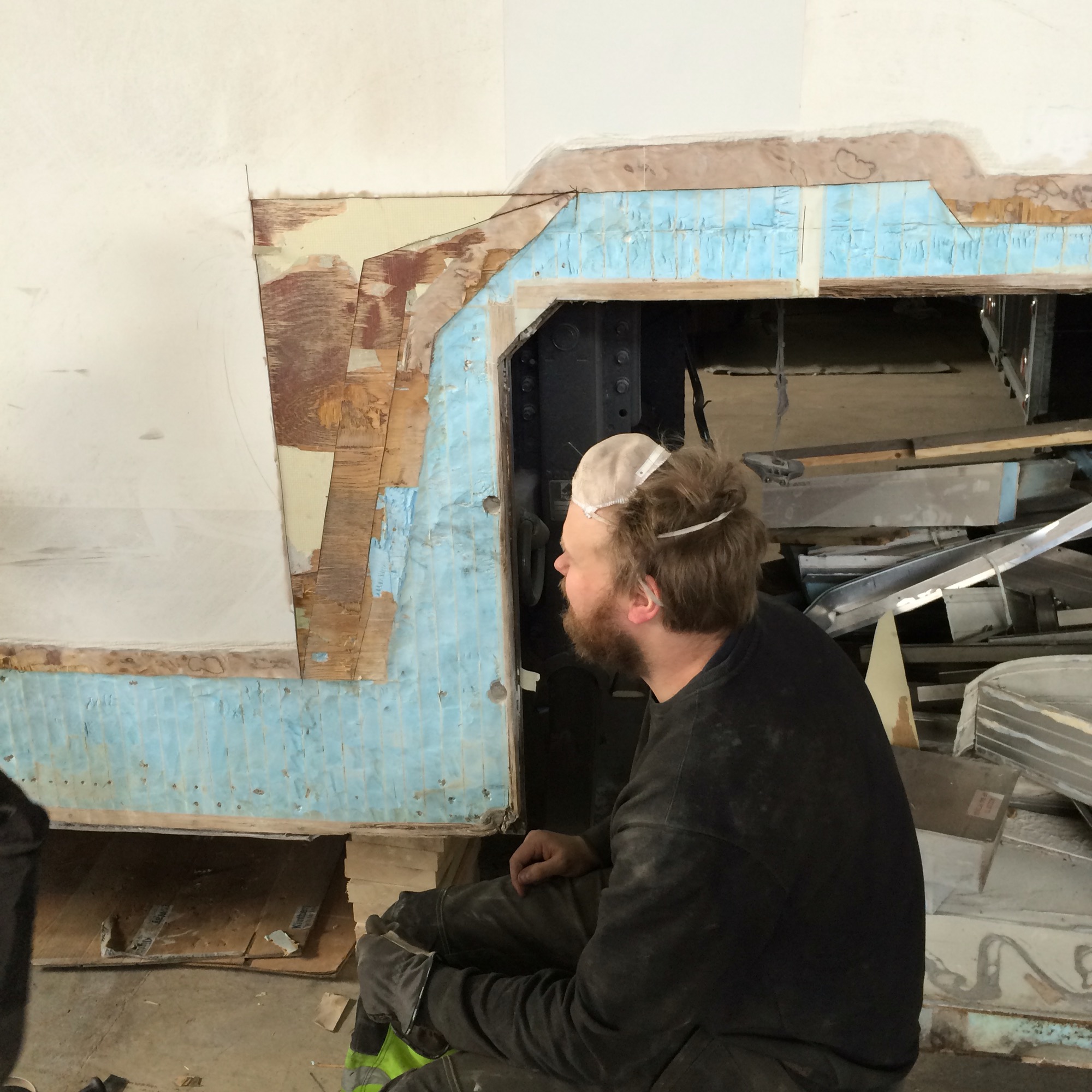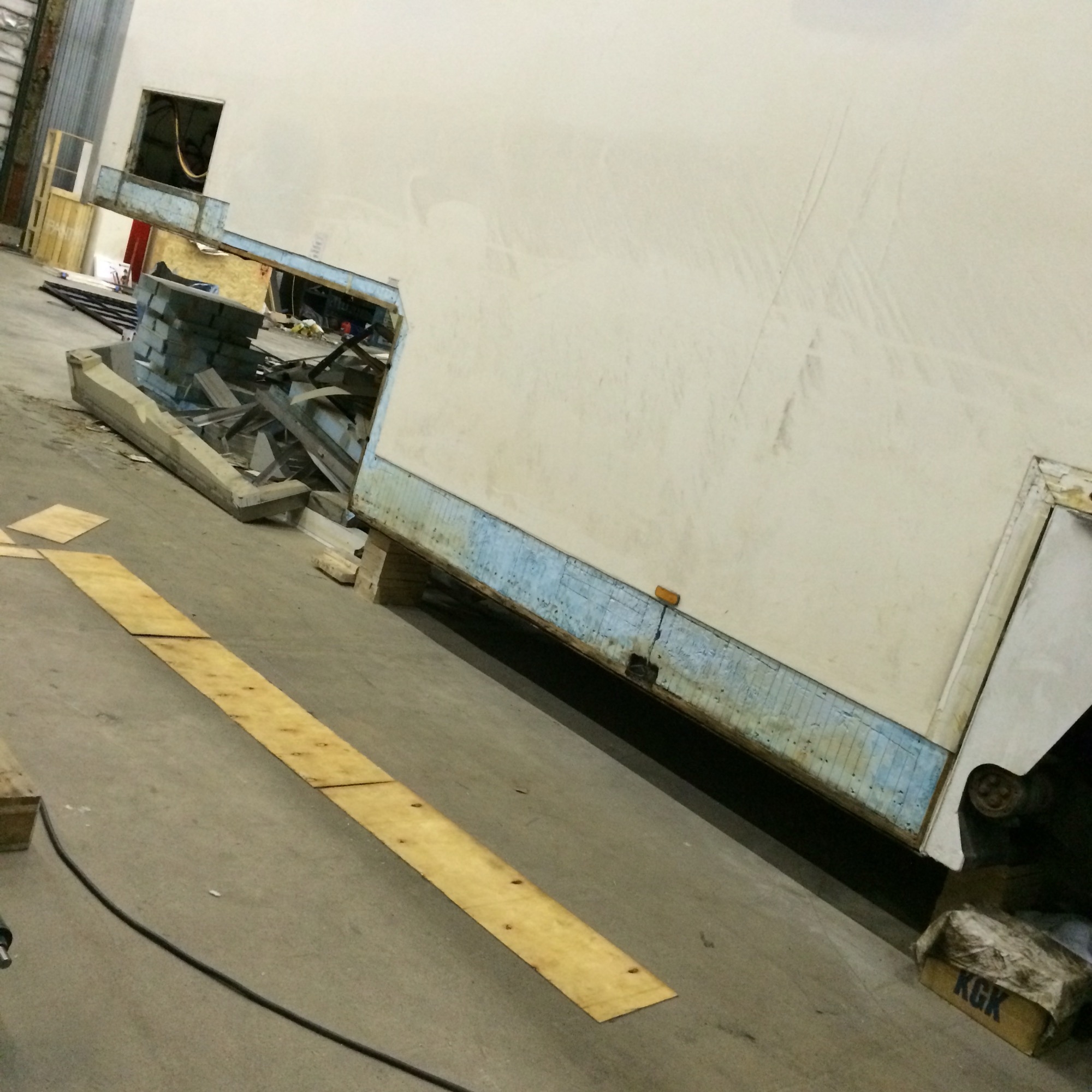 Buhu, moisture damages… 🙁 At least I got a little bit happier when Max went by and helped us! 🙂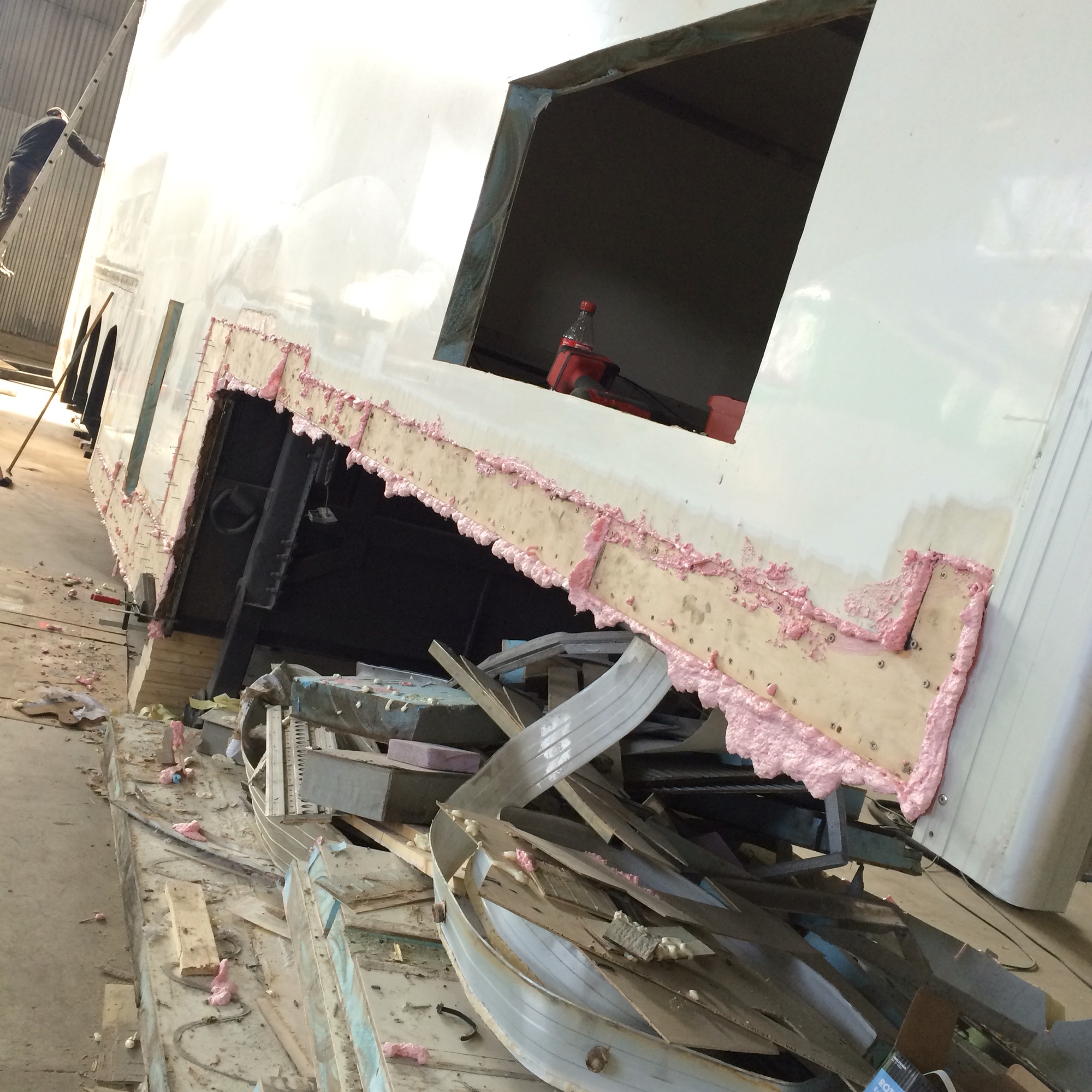 At least we are moving on with the damages… Old junk is away and new wood is in place, next step is getting new fiberglass in the wood.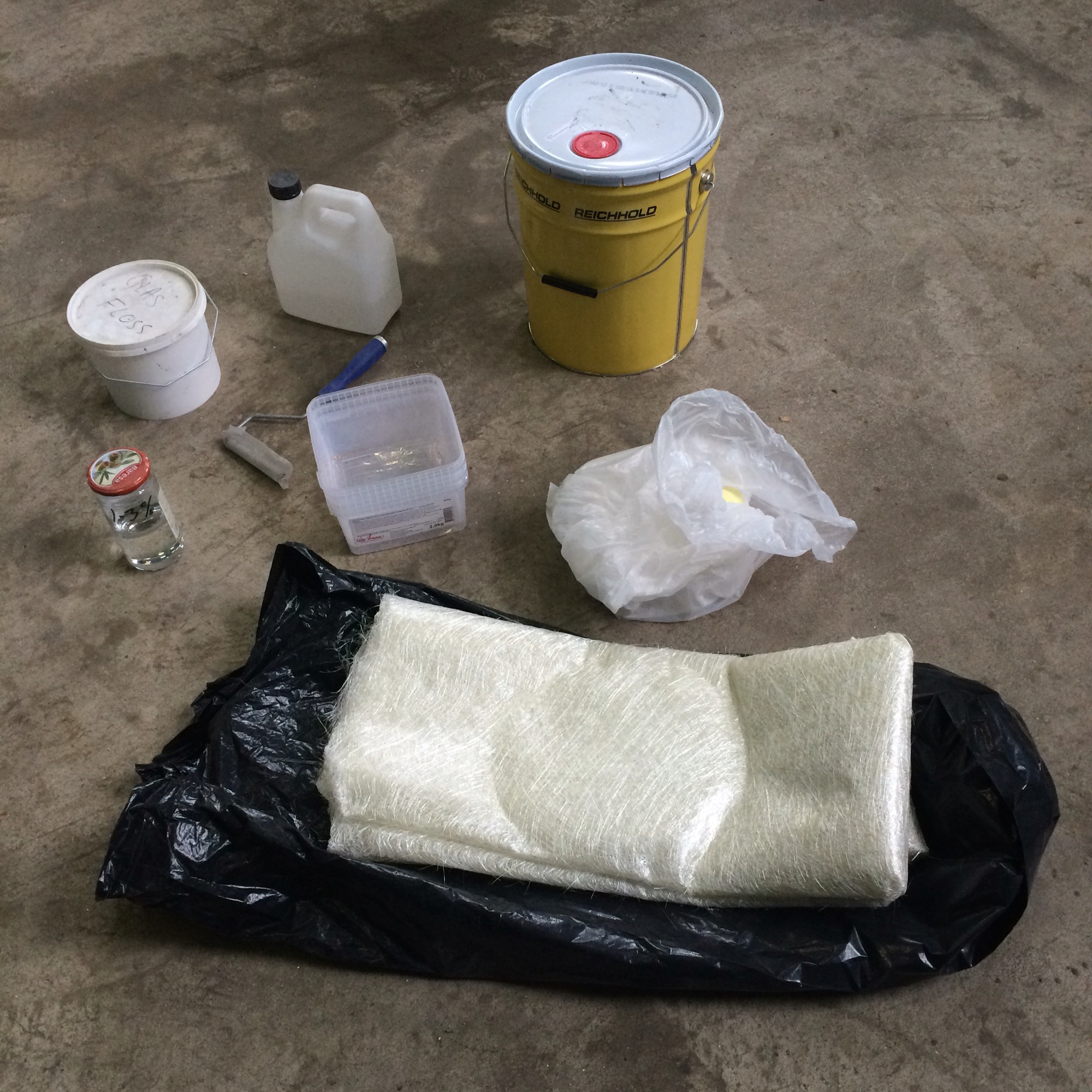 Plastic fantastic! Thanks to Kenneth Holmberg at Swecomposite that did give us great advice how to repair and also went by with fiberglass material and all the plastic stuff we need to repair the trailer! 🙂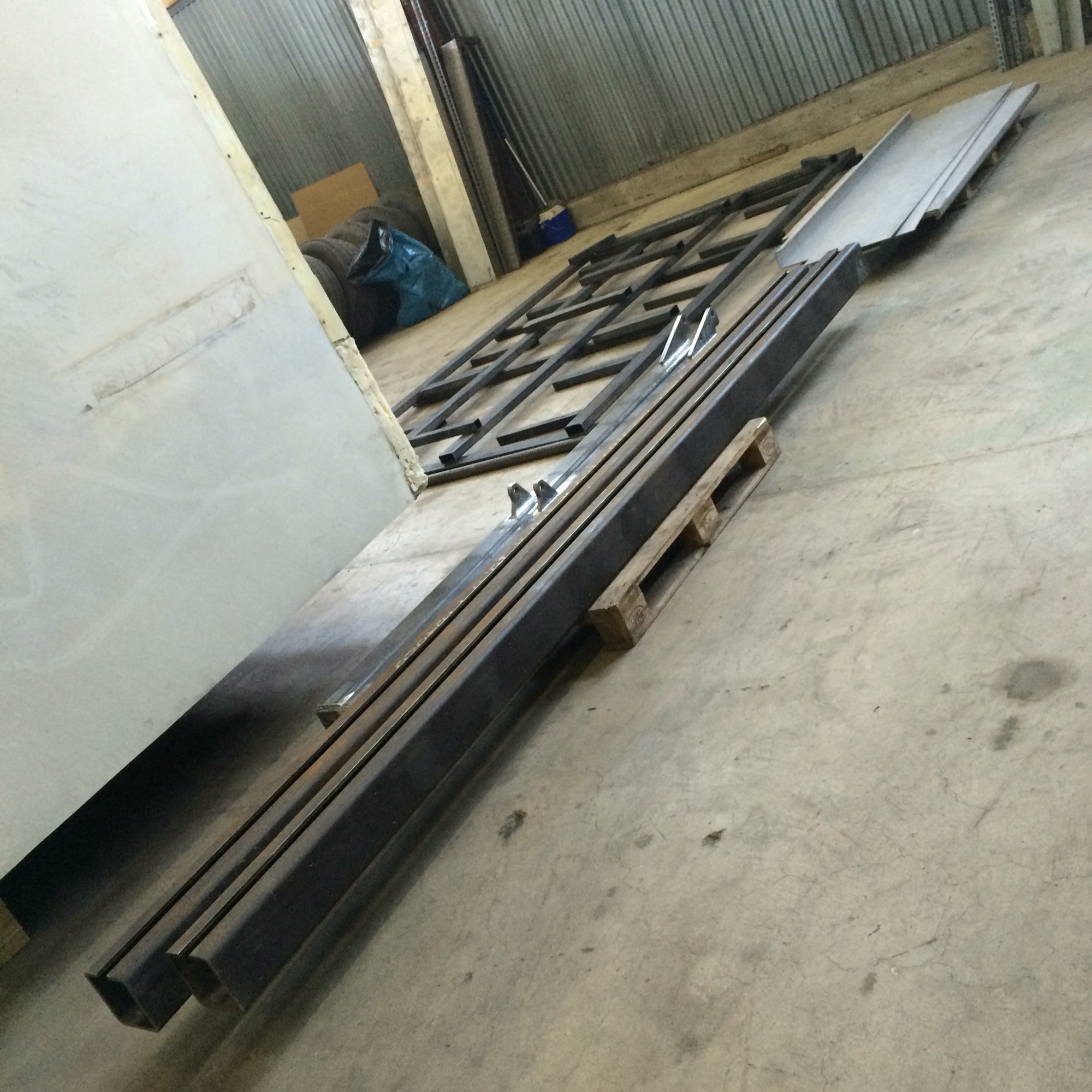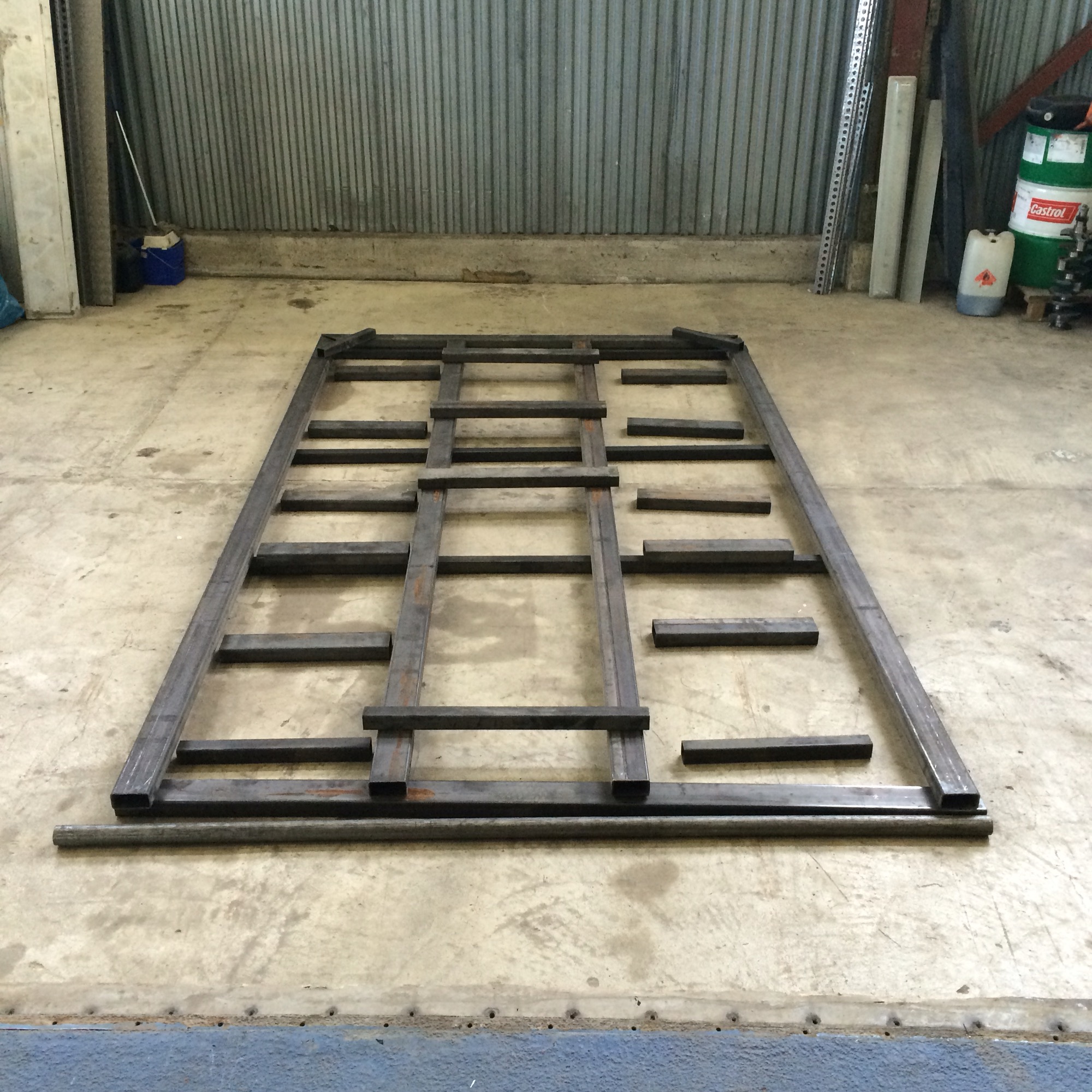 A lift gate to be!.. Next step it's to get this parts mounted on the trailer! So soon we might be able to get a car in it.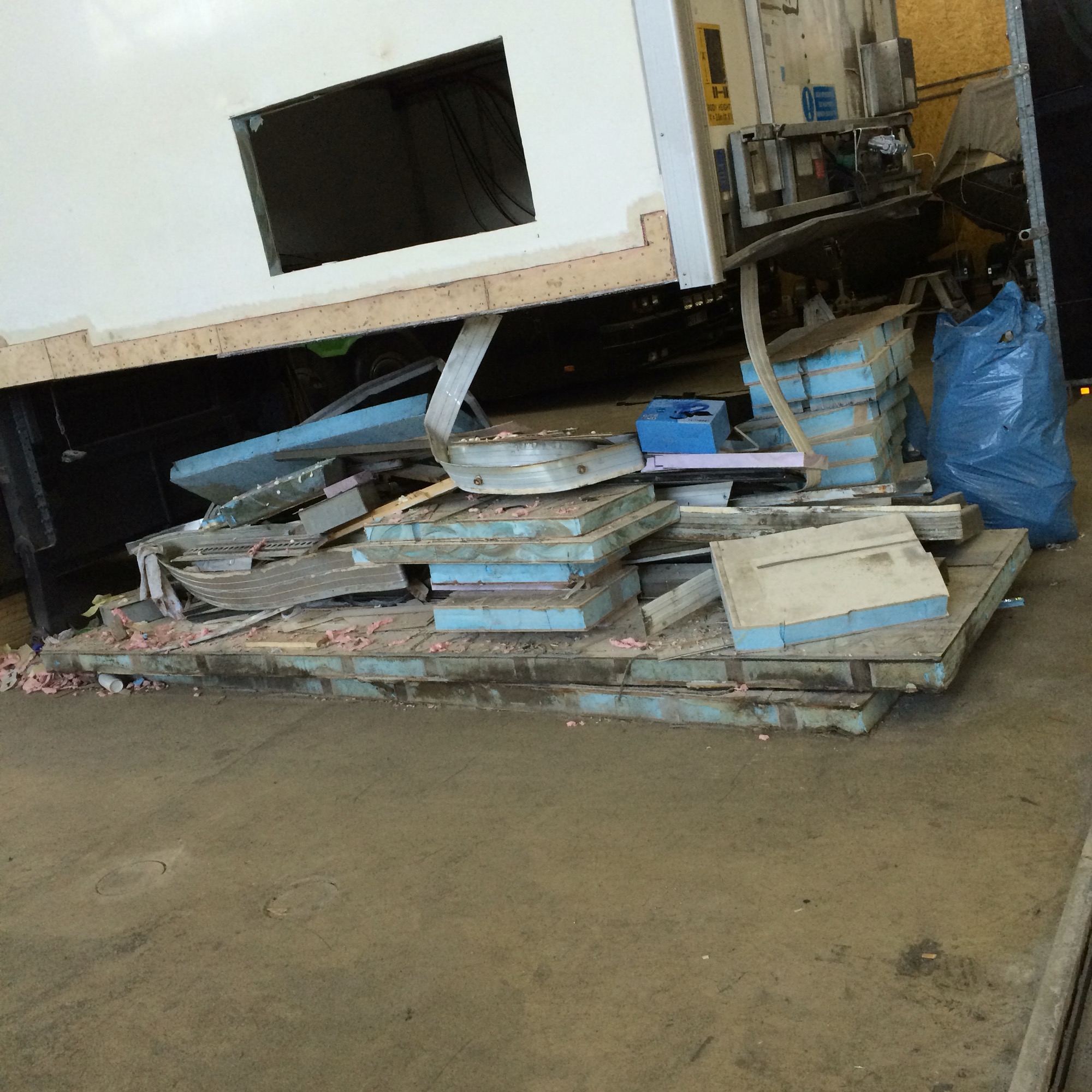 We have cut out some stuff, a lot of trash is it!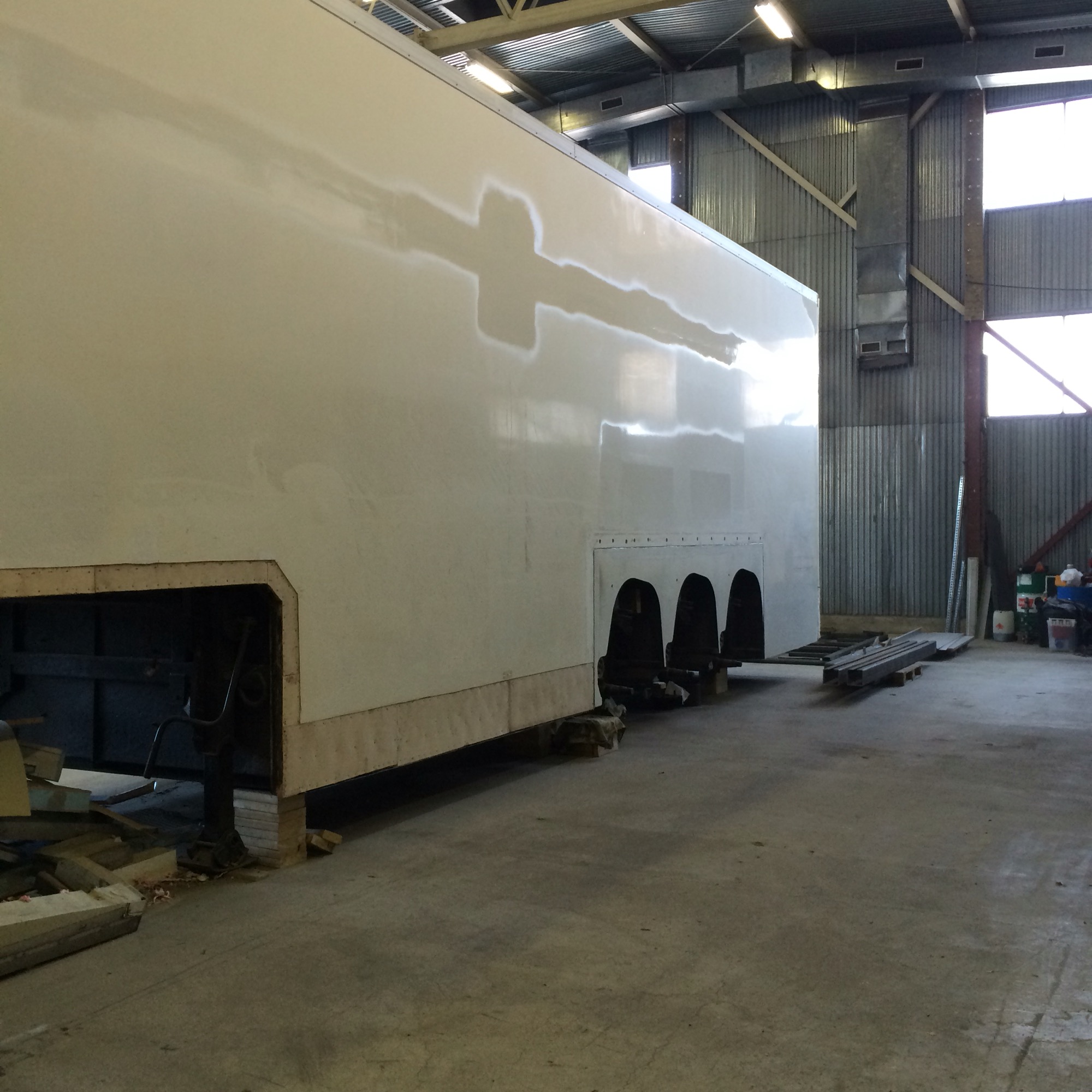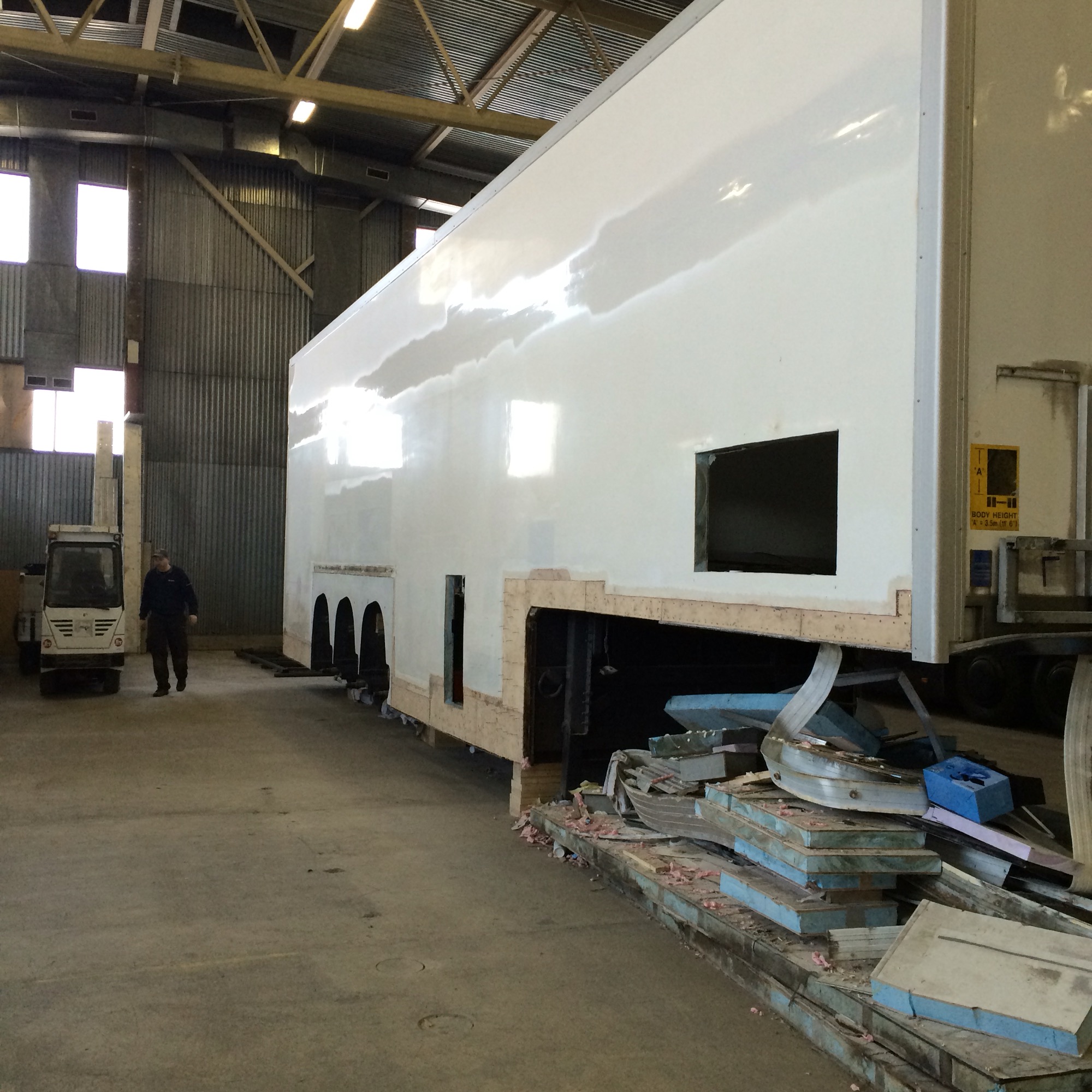 The shop is cleaned up and it's time to go home, hopefully we can get some more stuff done next weekend again! 🙂
/Andreas