Finally last week it started to happen things for real with the tail lift gate on the trailer! 😀 Parts have been laying around for a while but a lot have been missing so we can do the last stuff and finally start to mount the parts to the trailer.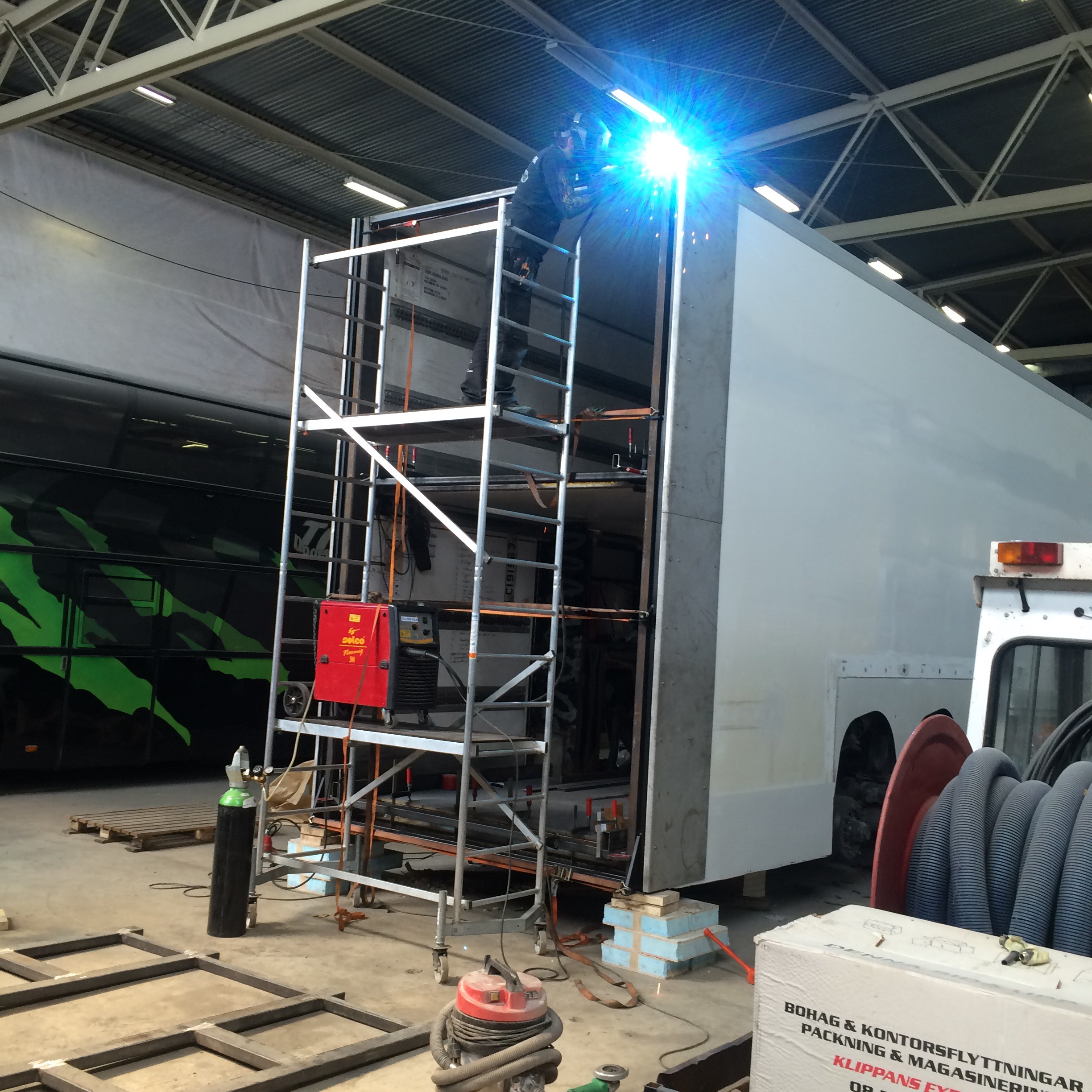 Welding up high… And I really don't like being this high up from the ground, but a man got to do what a man got to do! 😉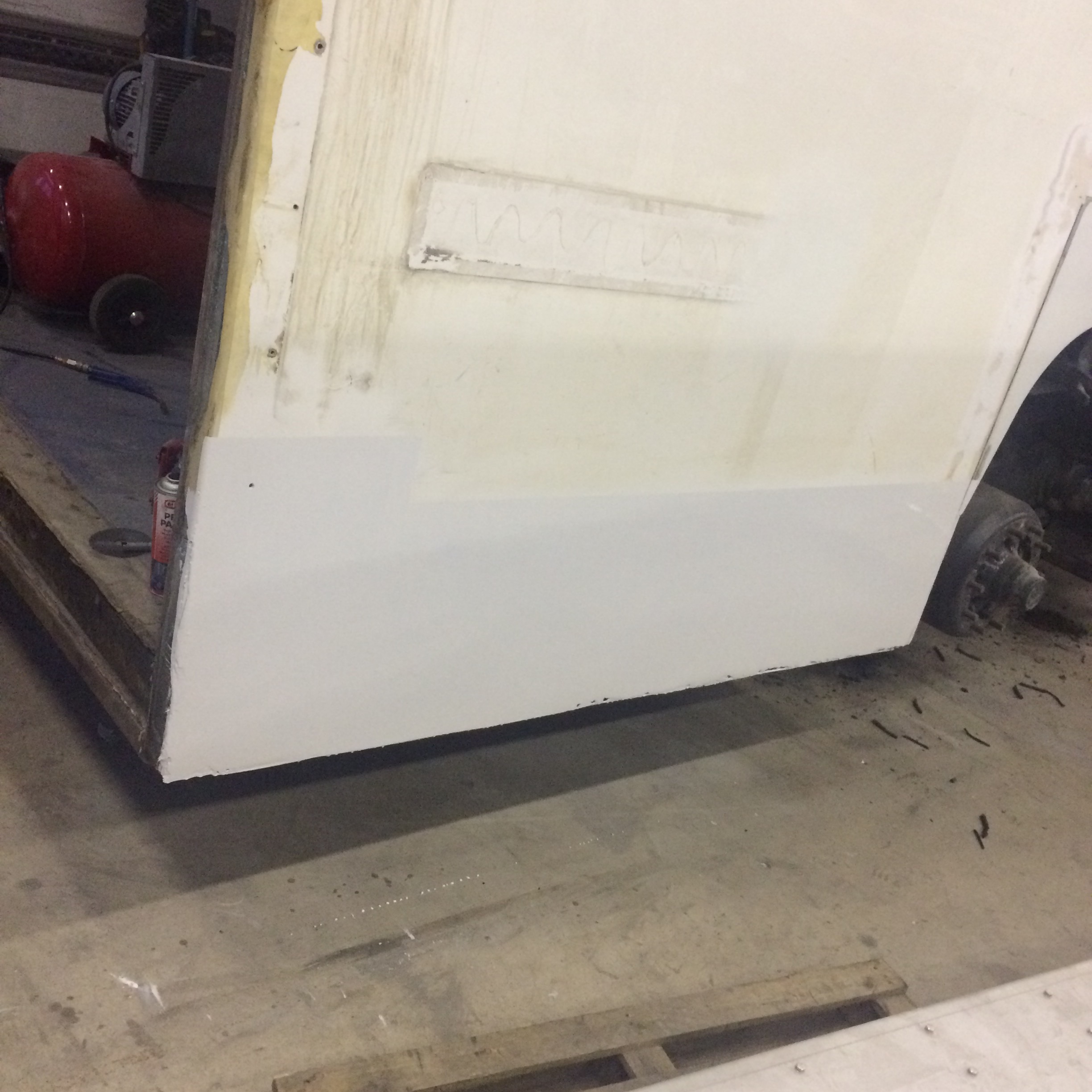 Trailer side finally repaired and done! 🙂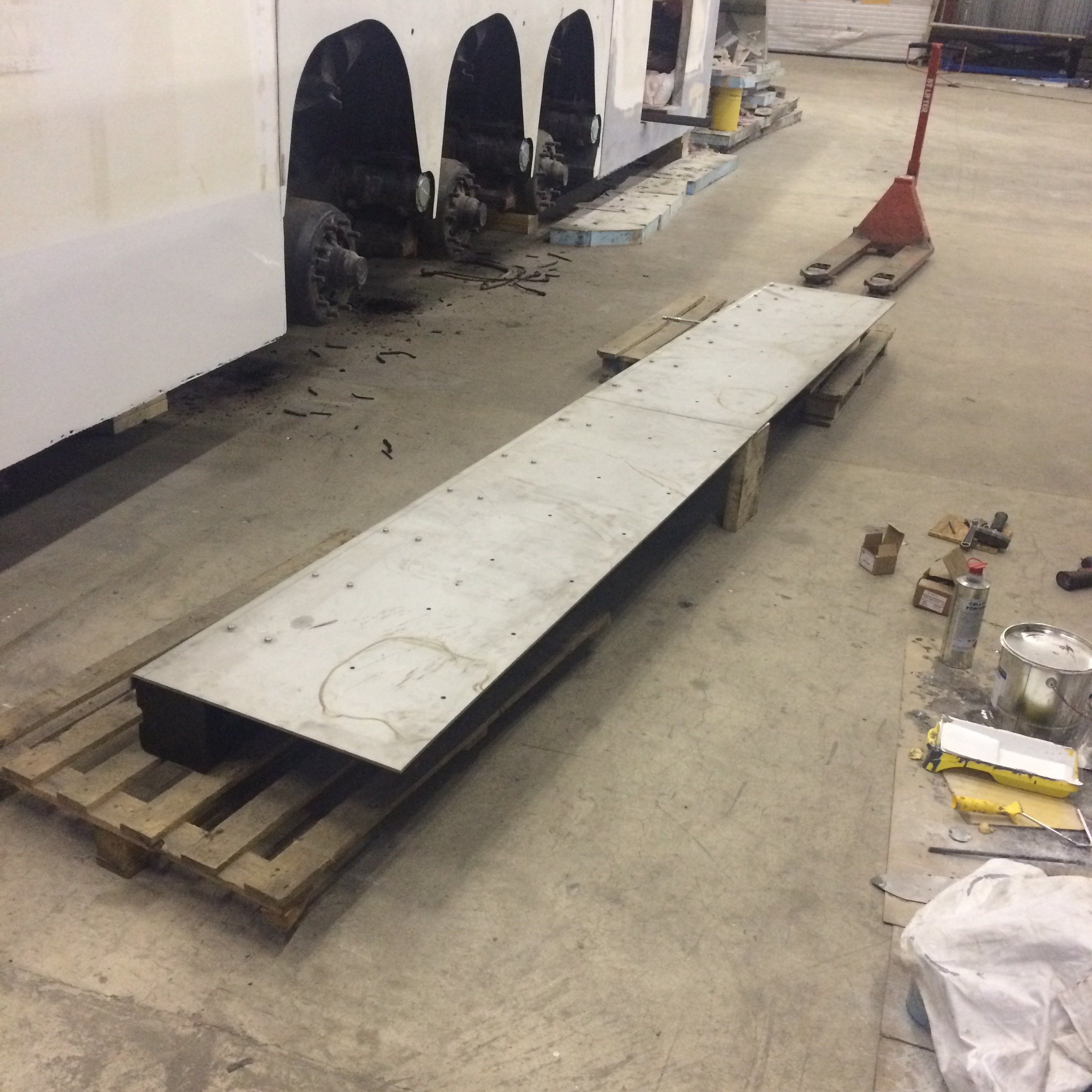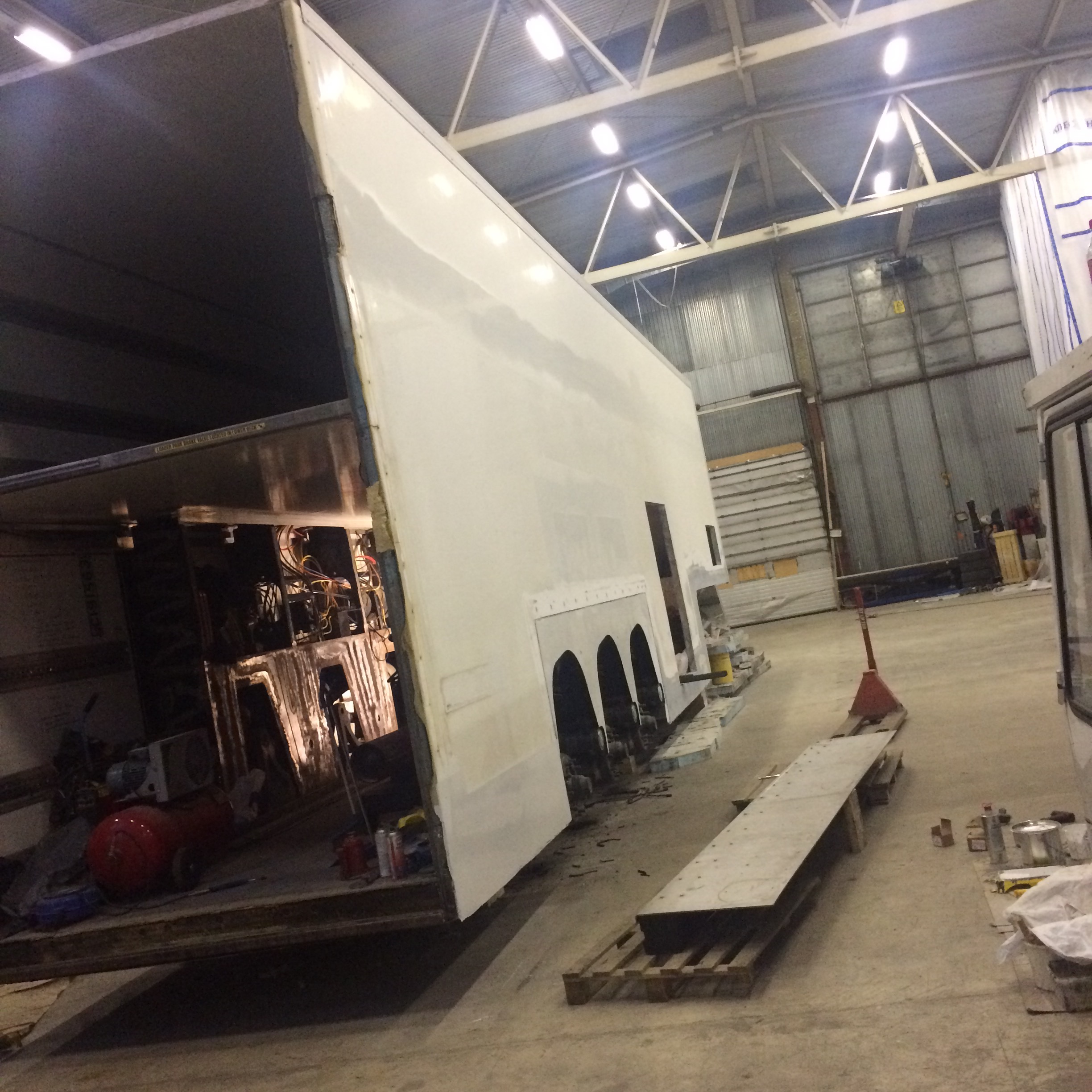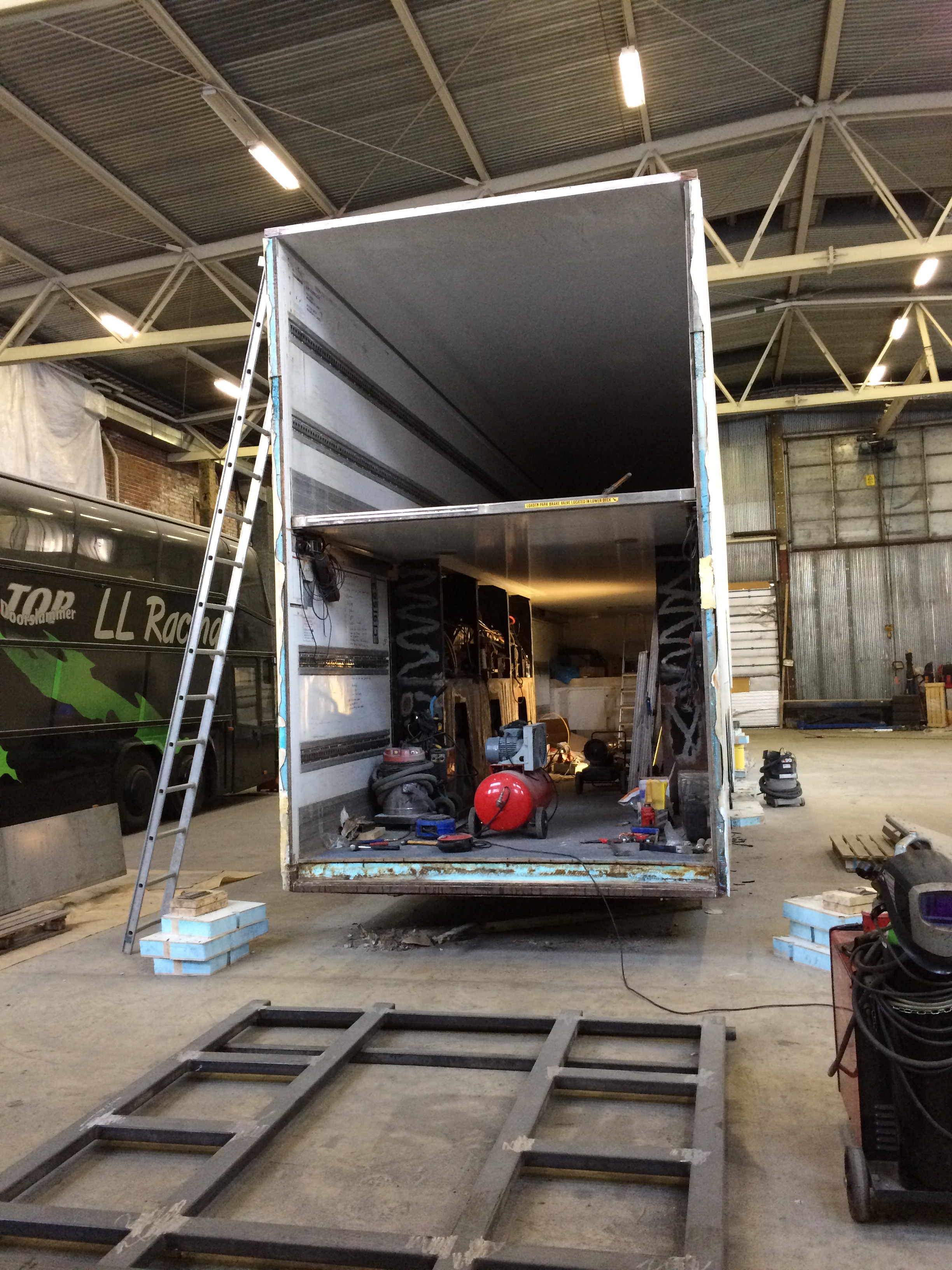 Time to get this heavy assemblys that includes the squared tubing, lift cylinder and the plate that holds it in place mounted to the trailer side.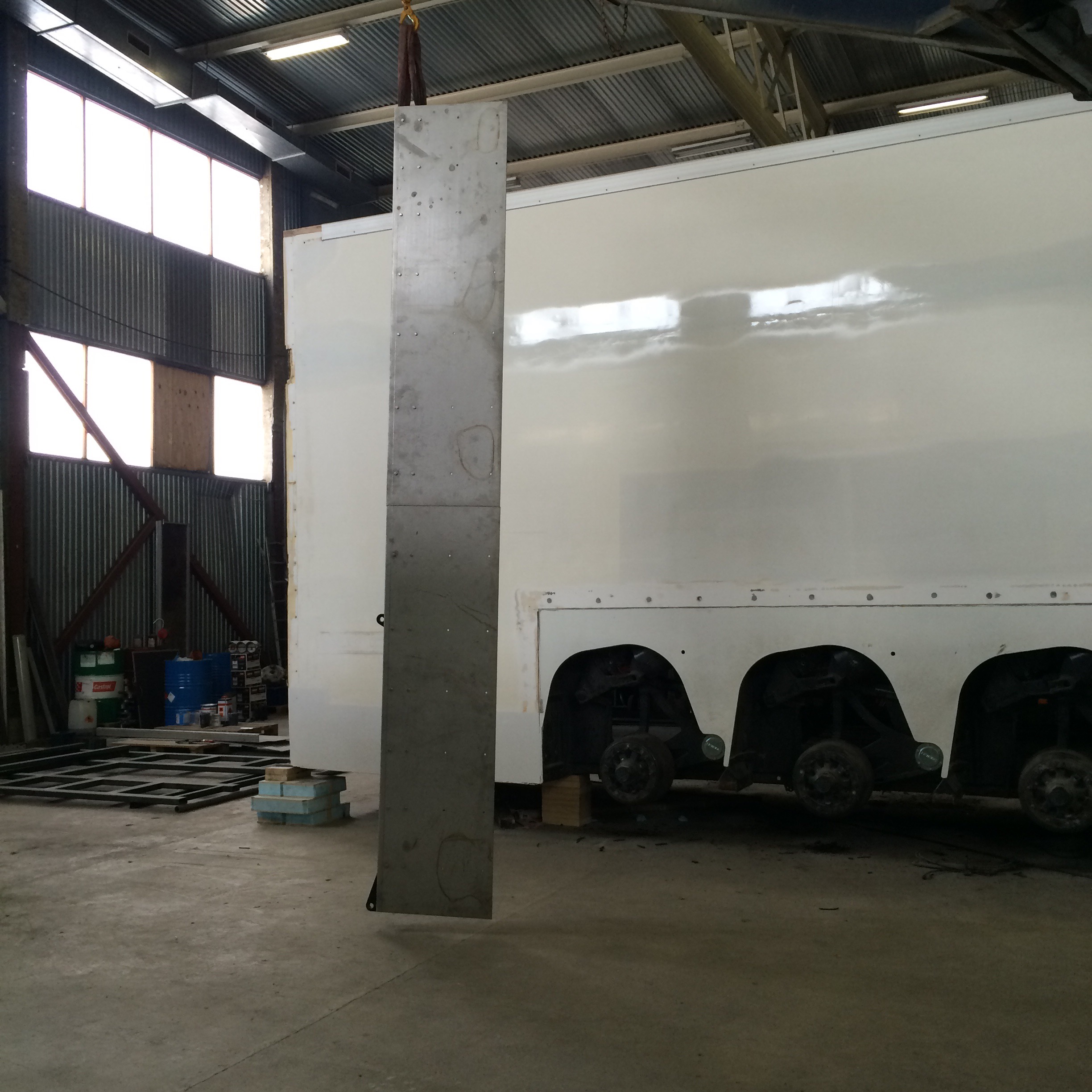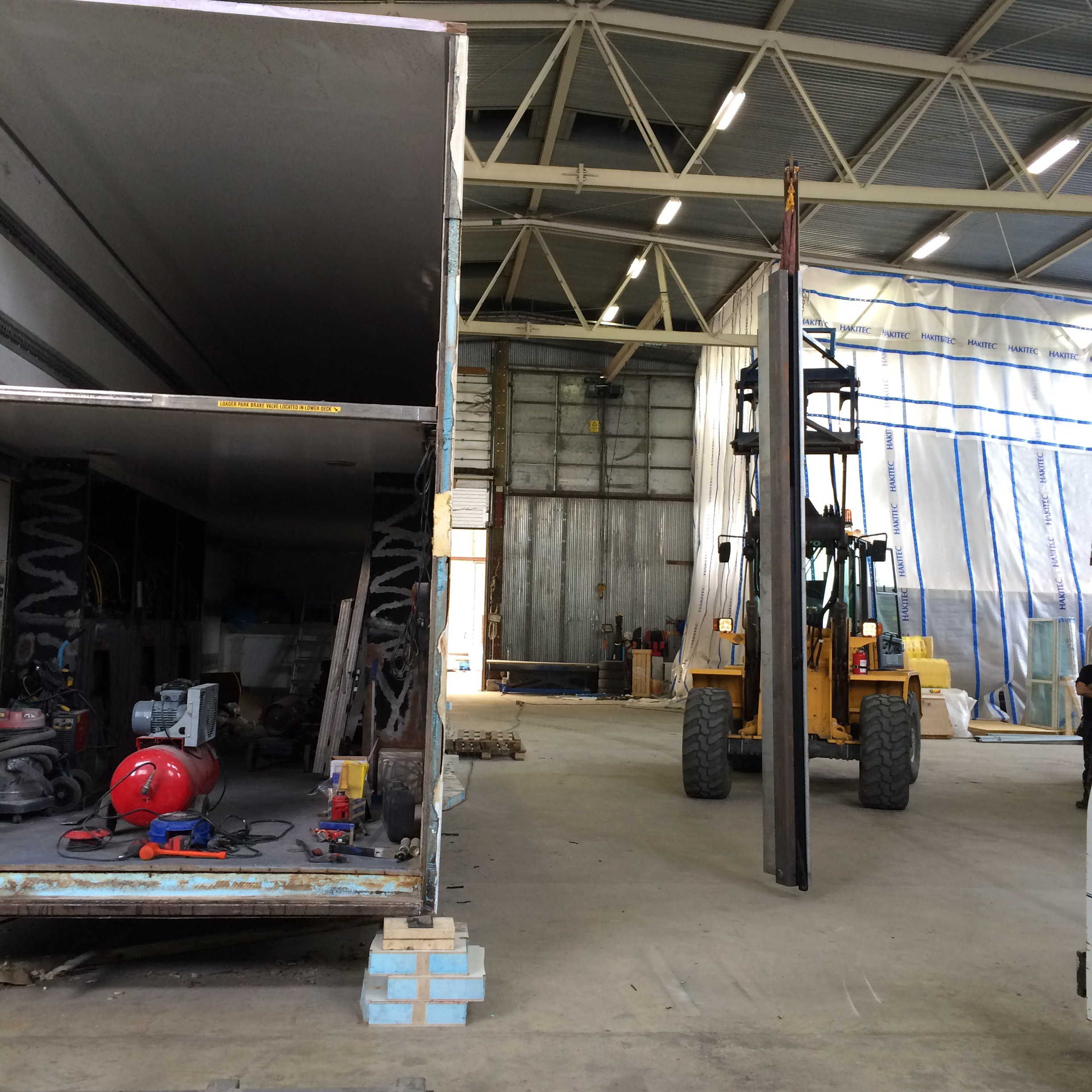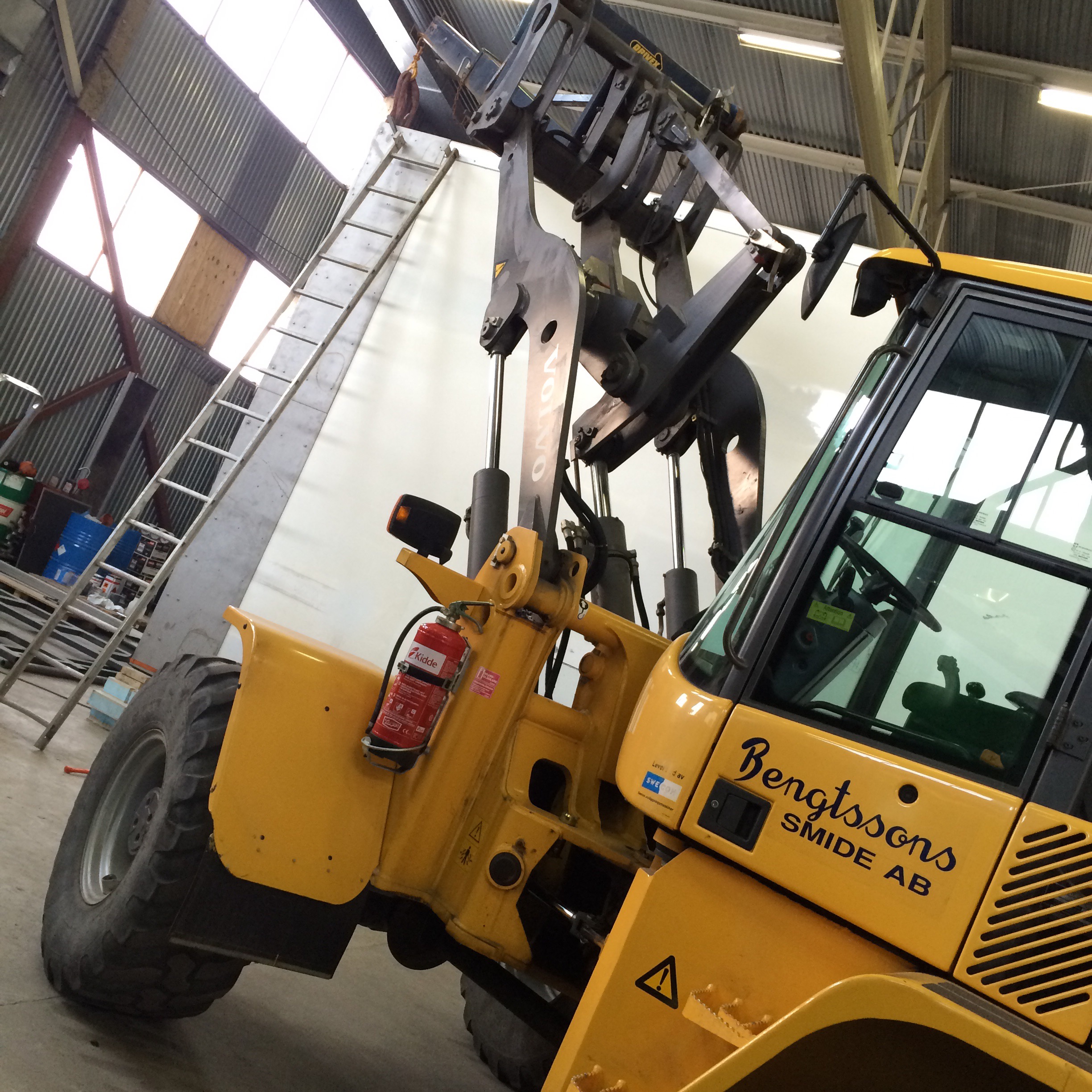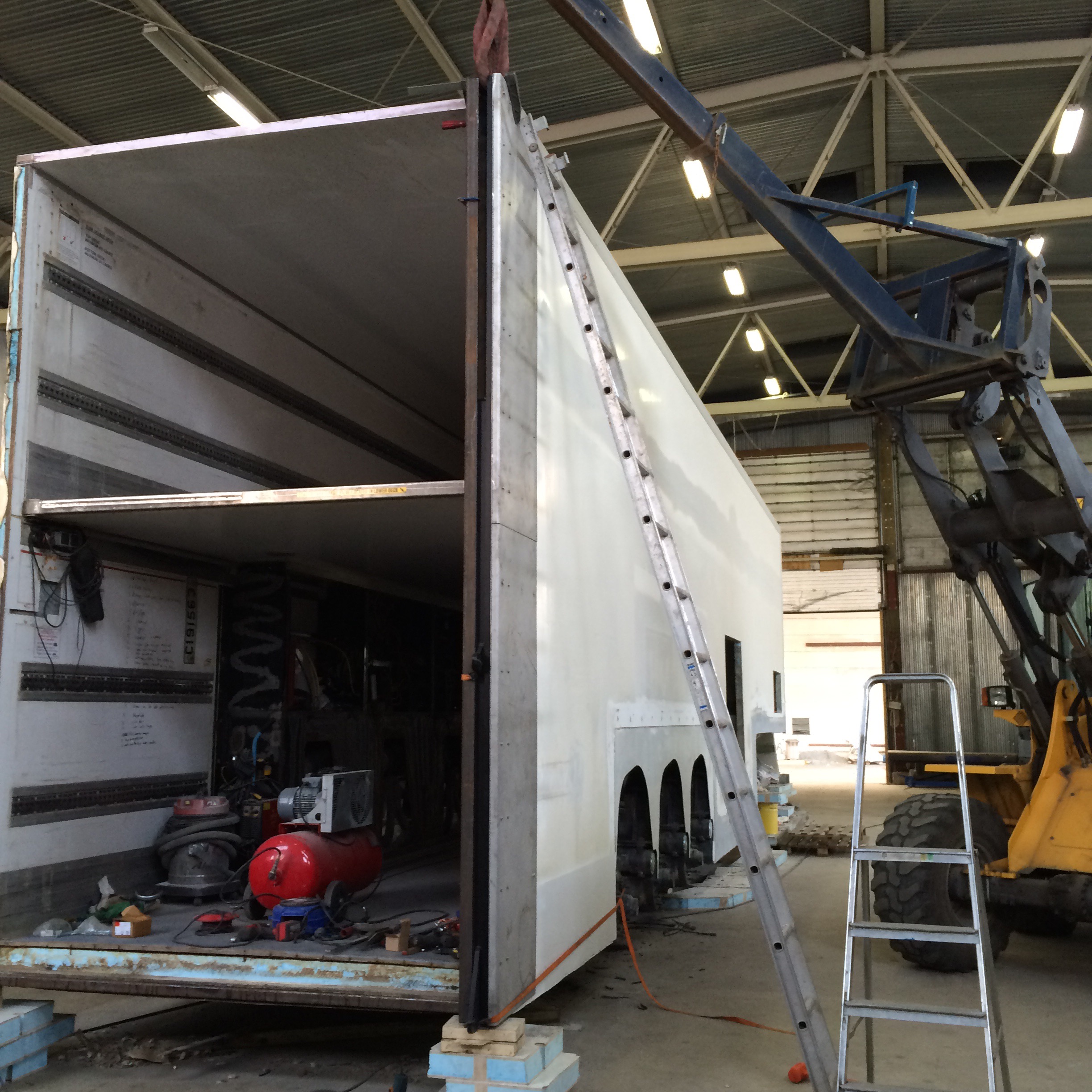 A huge thanks to Erik Bengtsson from Bengtssons Smide for taking their dump loader the whole way to our shop to lift these pieces in place! A lot of things would never been done if we wouldn't have Bengtssons Smide as one of our partners, we really do appreciate what you are doing for us! 🙂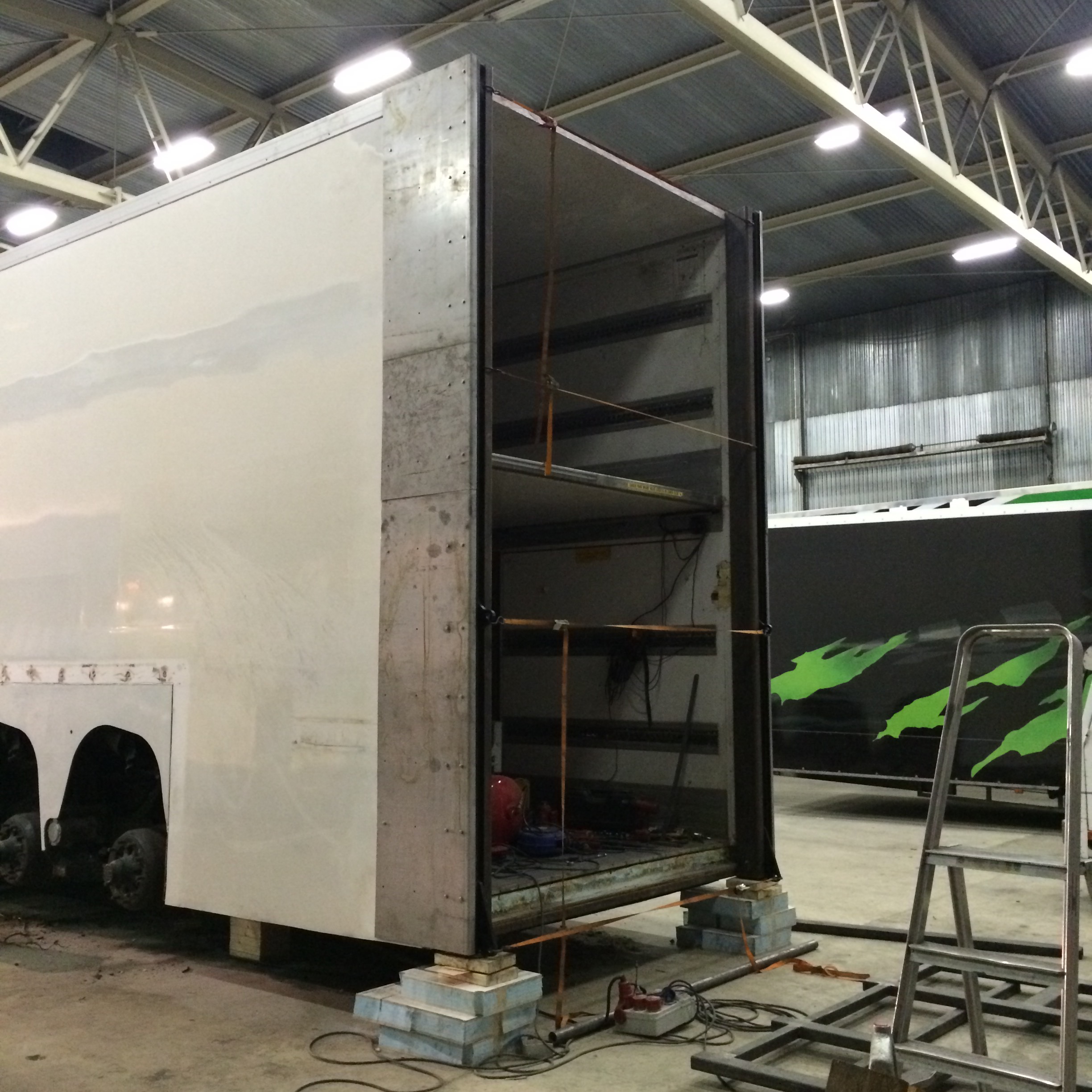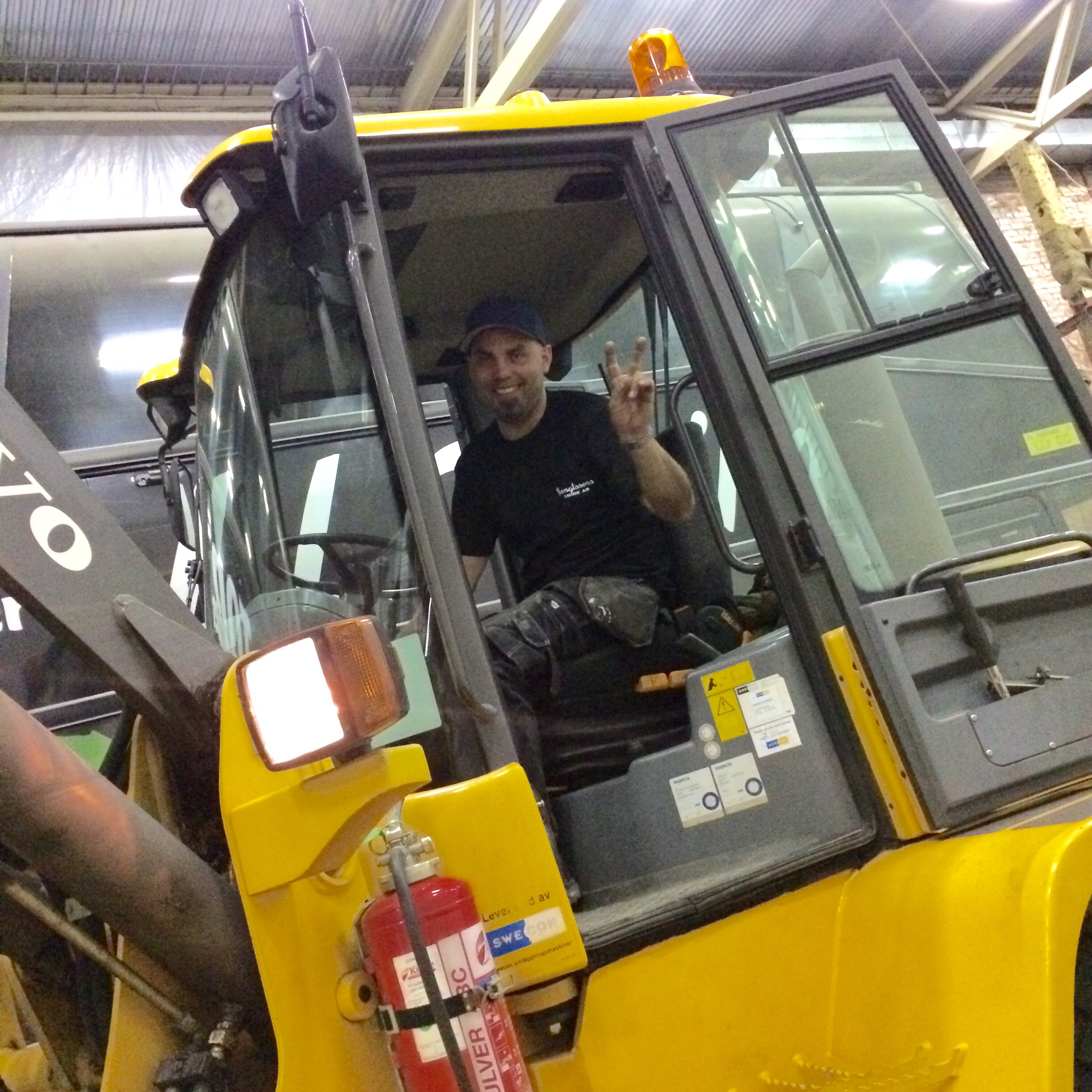 Precision work by Erik, he made it look so easy!! This is just awesome!!
The main parts are in place but there is a lot of work left to do!…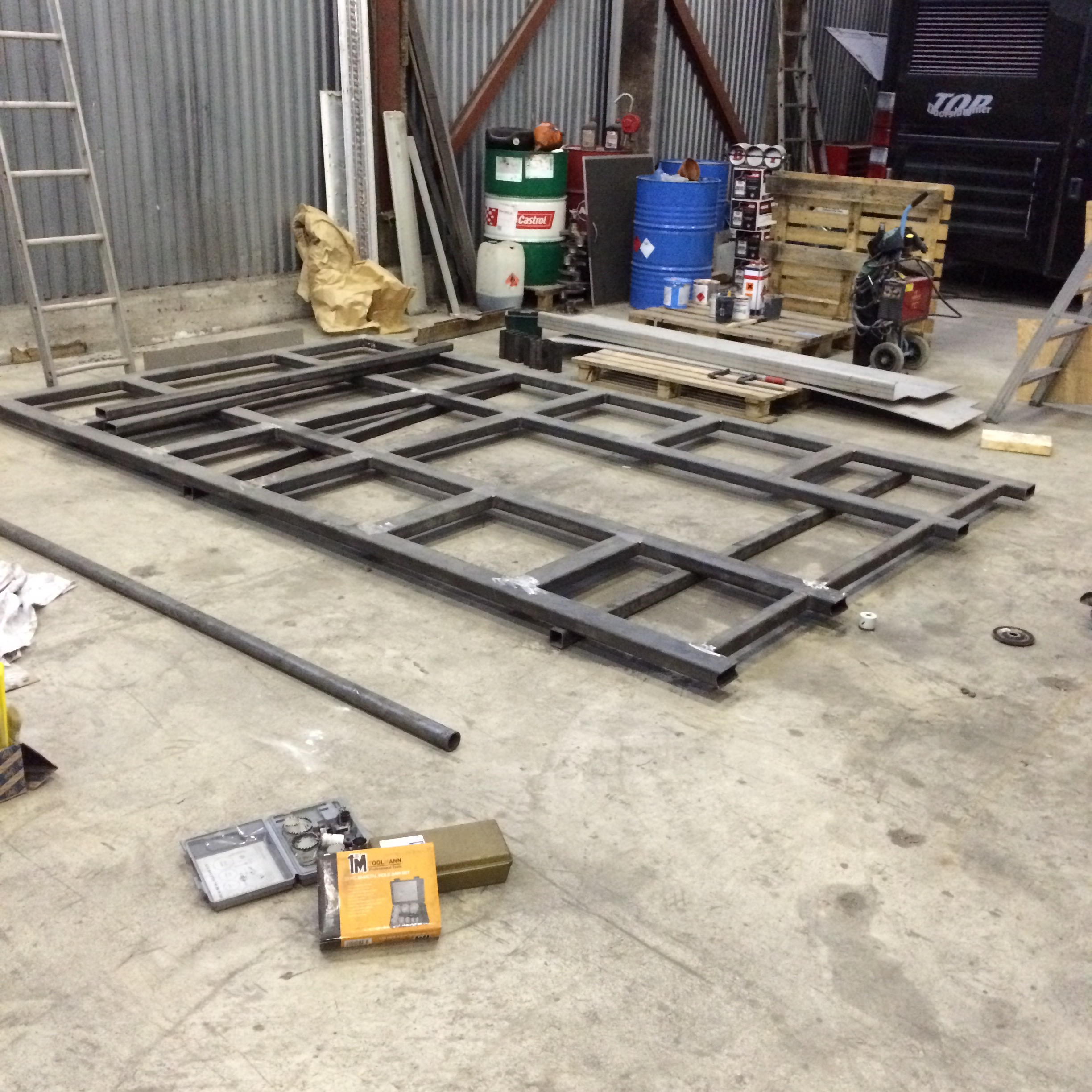 Next step is the final mounting of the lift gate frame to the trailer and then get this platform above in place.