Yesterday evening me and Max spent some time with the trailer. We also picked up the first parts to the lift gate finally! 🙂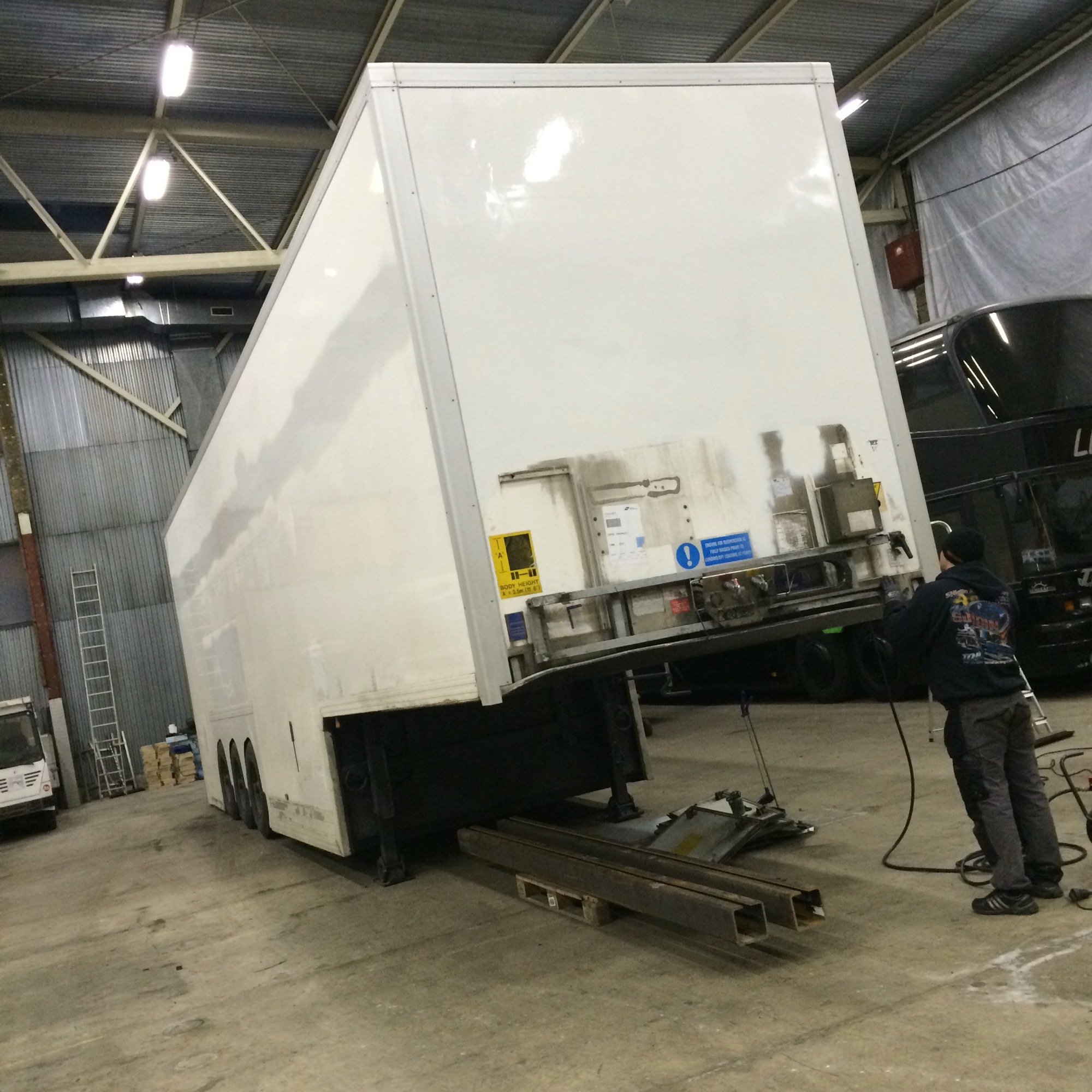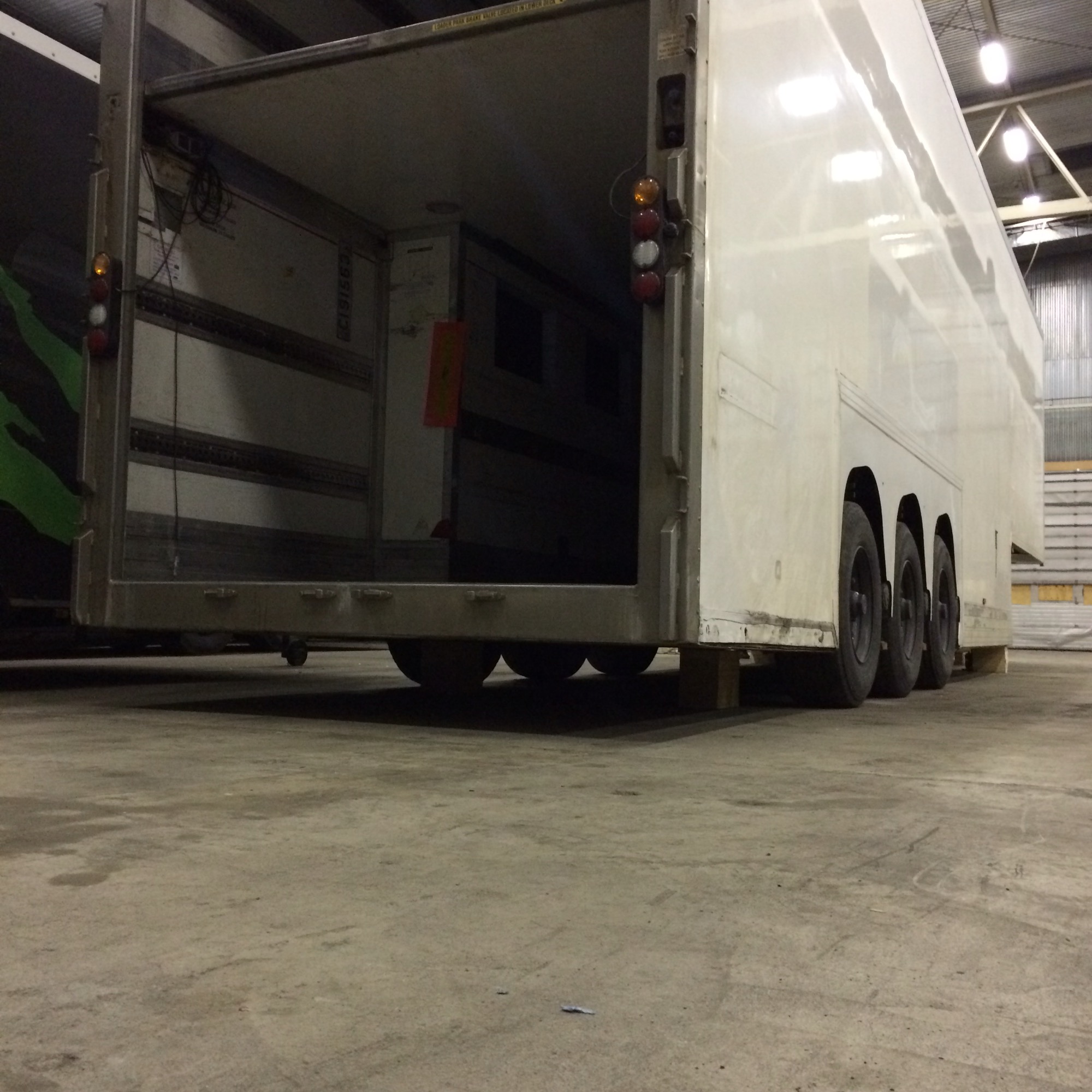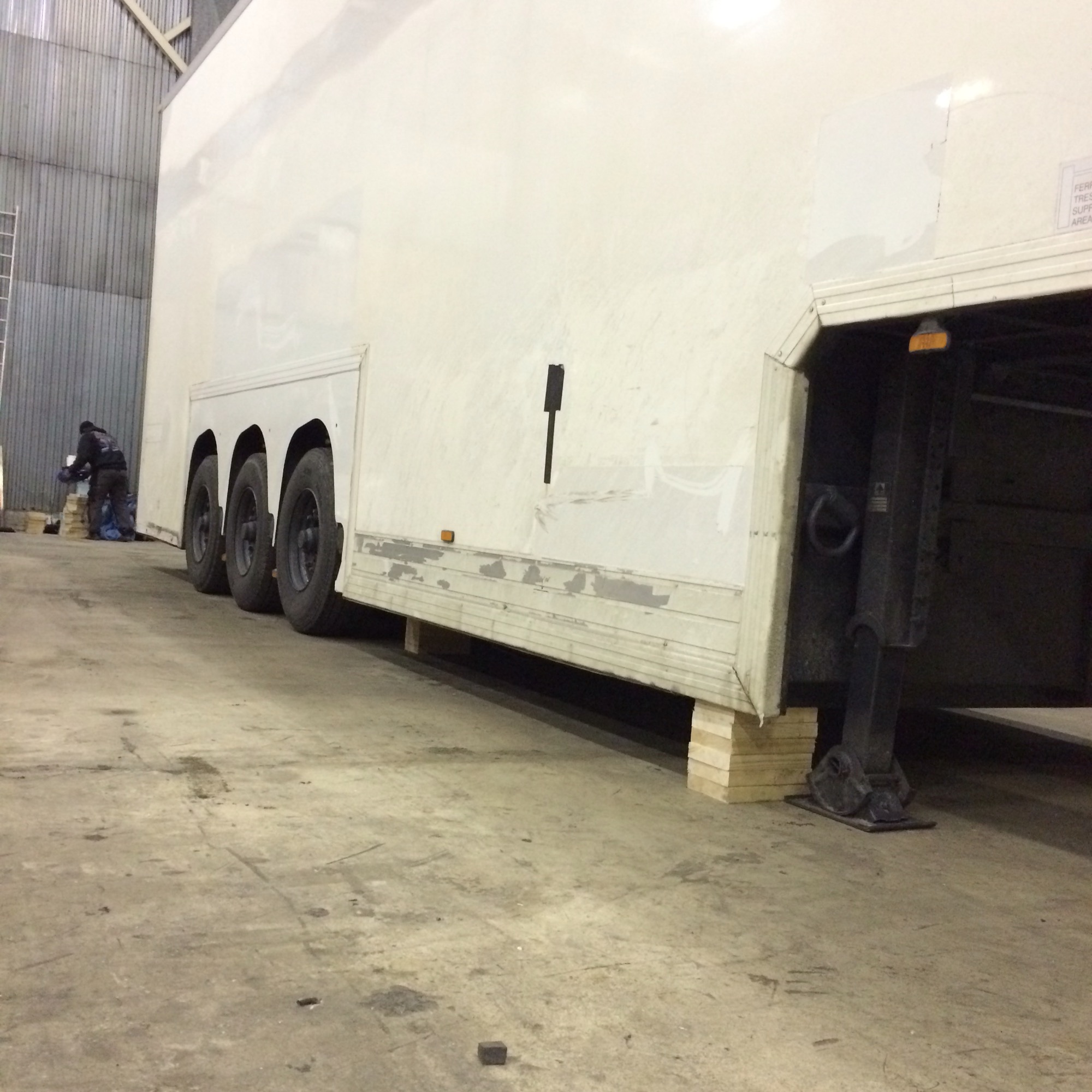 We did lift it up a bit so we can remove the wheels and check the brakes so we won't get any problem with that when its time for inspection.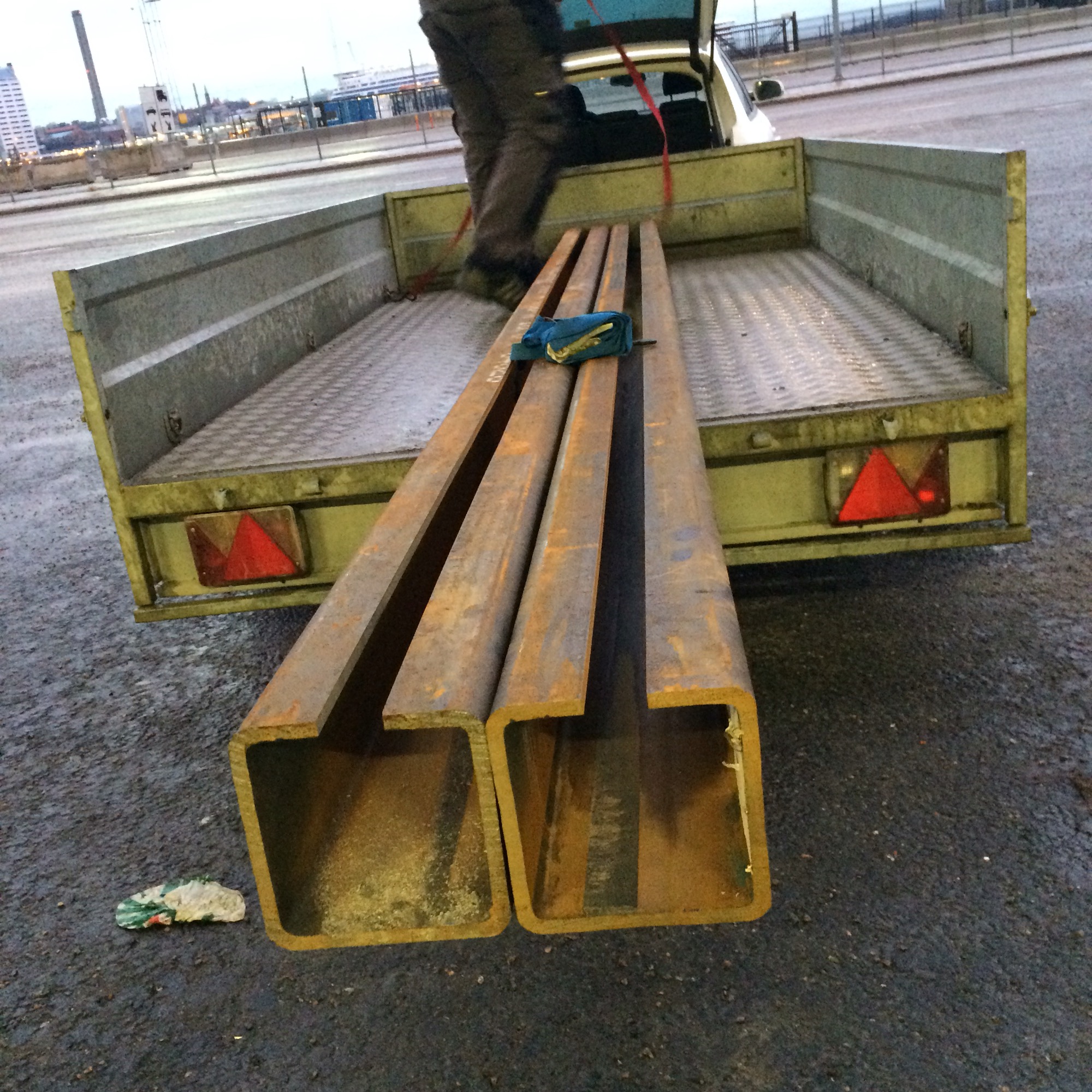 Also me and Max went by Martin Lundqvist at Autocut to pick up the big ass squared steel tubings that he helped us to cut in his water jet, thanks for a quick work! This is also the first parts to our lift gate!! Thanks to our awesome sponsor Bengtssons Smide for getting us the material!