Time for an update about the Chevelle!
Last week I did spend a lot of hours cleaning and try organizing the ABM shop, it was way more than just a mess when I started but now it starts to look like I want it again! It's a pretty big problem to have the race car and some stuff that I need to it inside a small shop were you also try to do your daily job….
Finally after some organizing / cleaning and with the Chevelle in the right place in the shop I got some help taking the motor apart to see how it looks like after the last event at Tierp Arena already 12, yes 12 Weeks ago!… time flies for sure, again!.. Anyway the motor did look pretty much exactly like I guessed it would do after how I used it in the last rounds this season.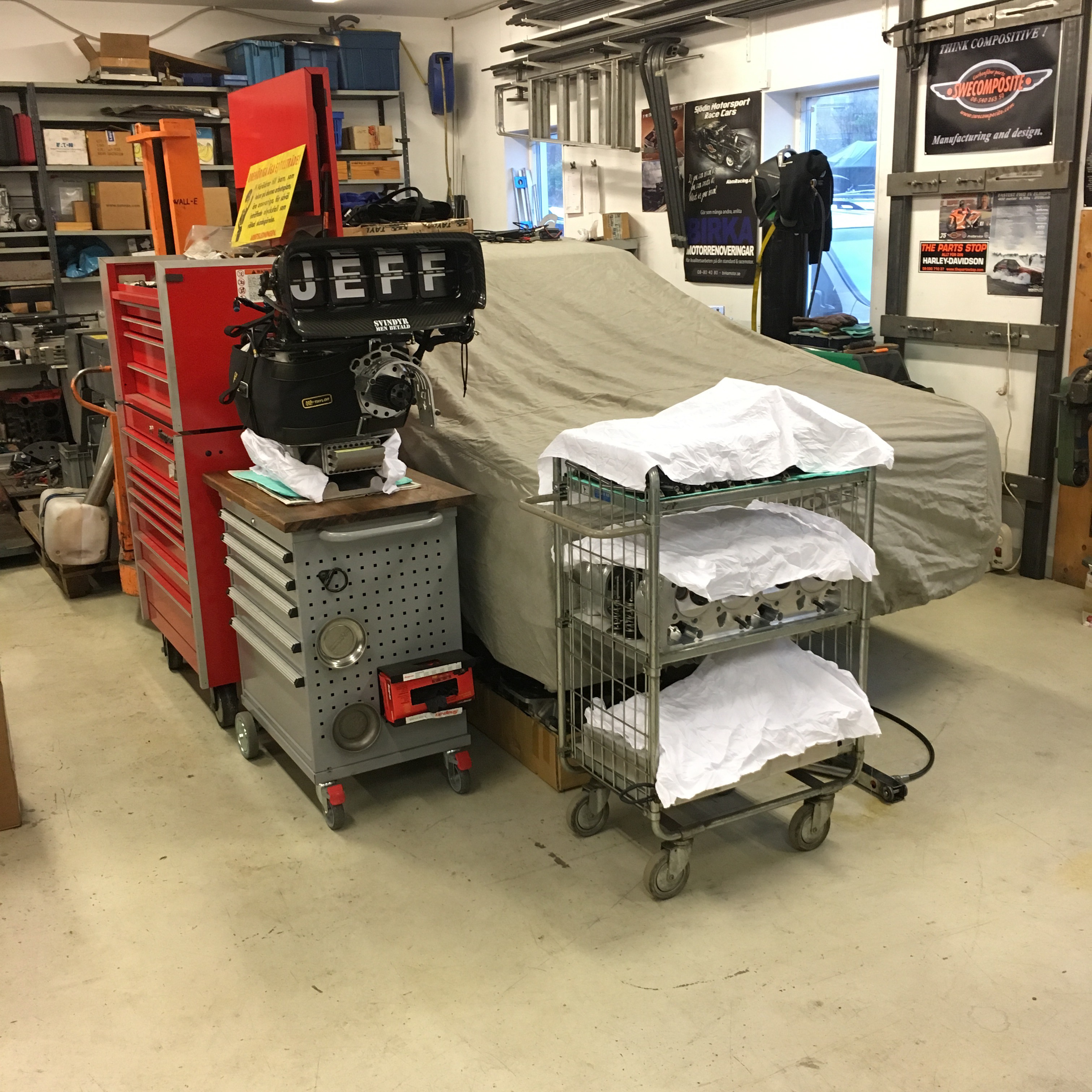 Good night you evil women from hell, time for a pretty long nap before it's time to check trough and service the driveline.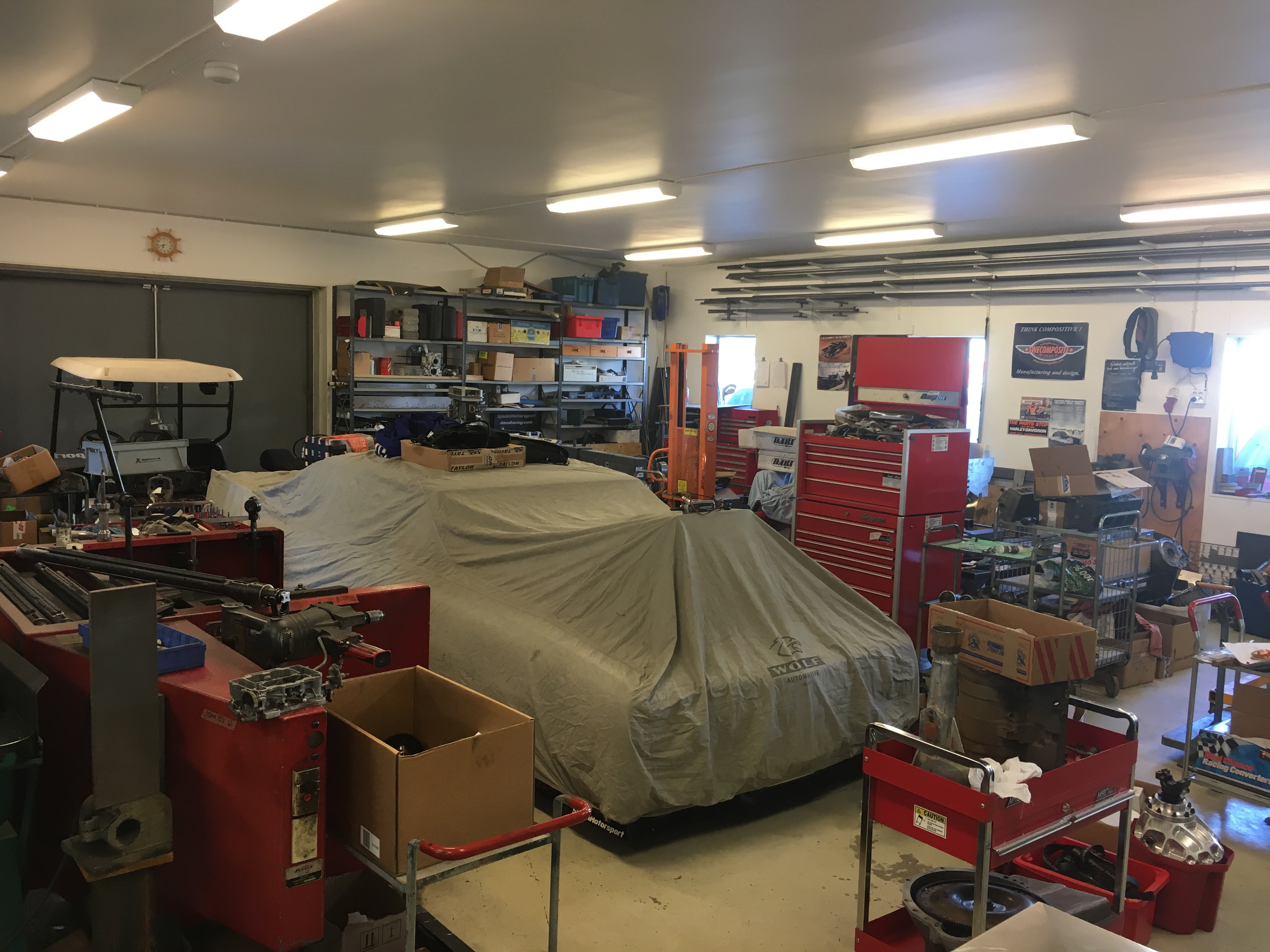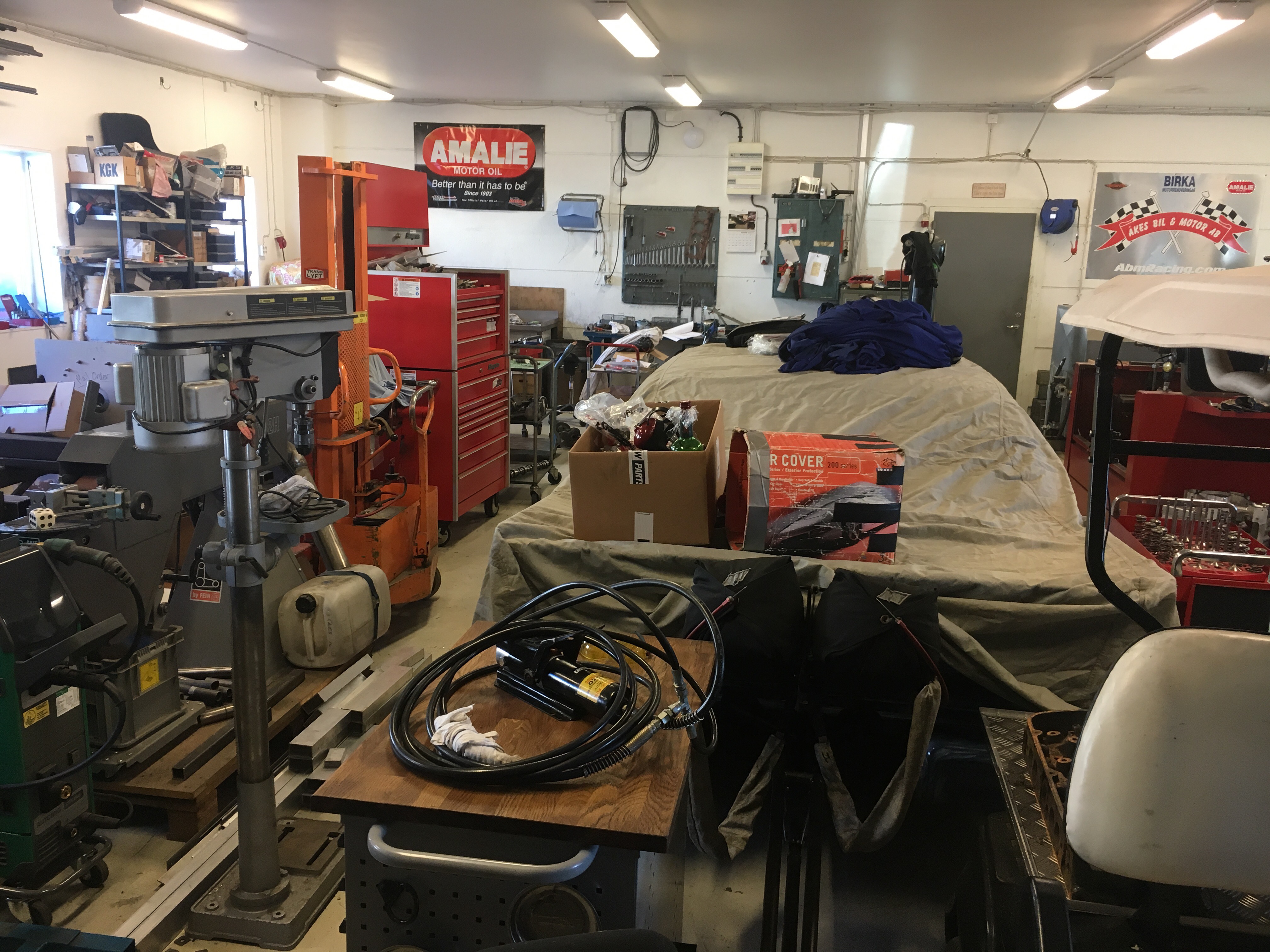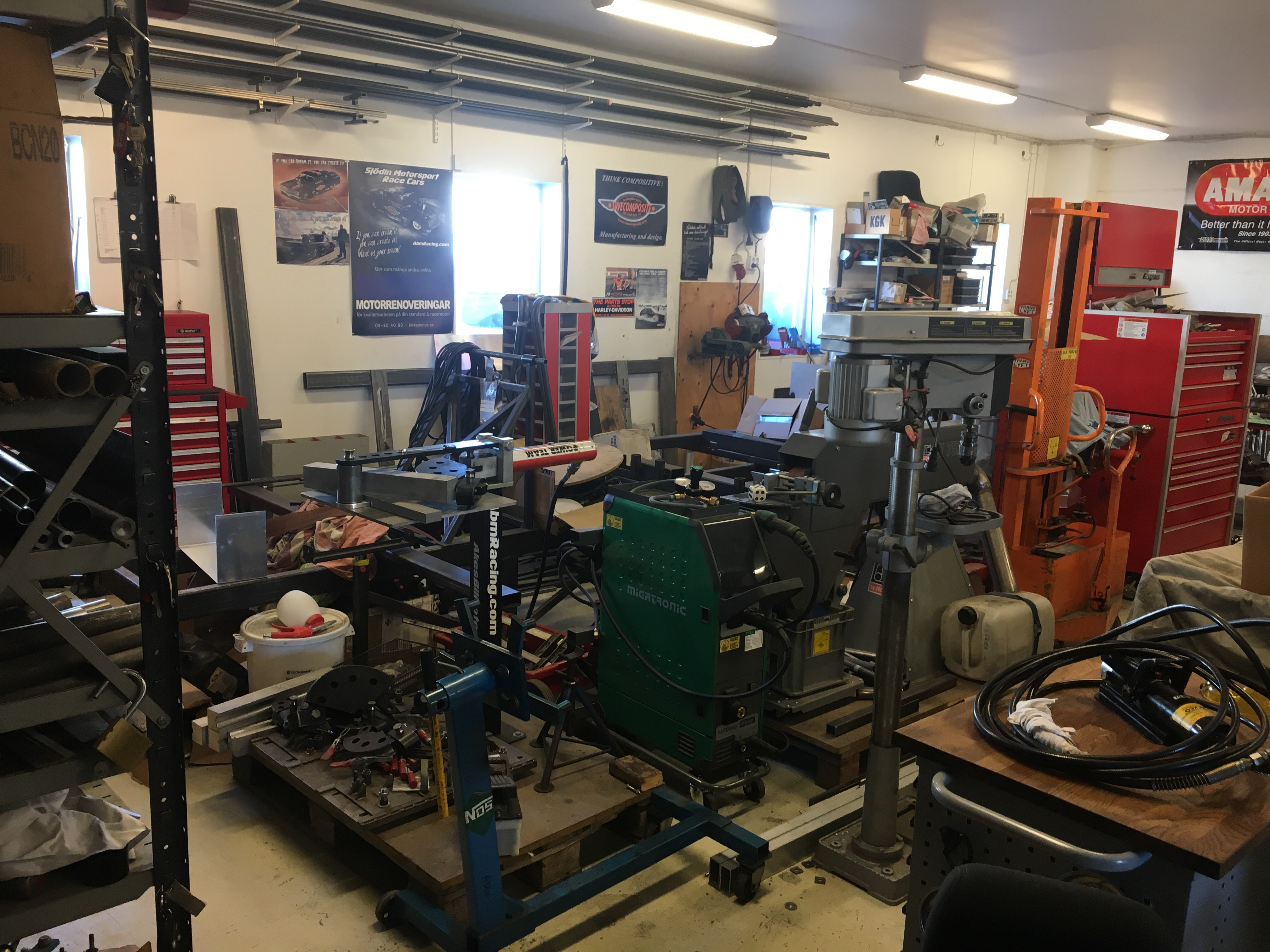 And that's where I started, do you understand why I wanted to organize some in the shop…? 😉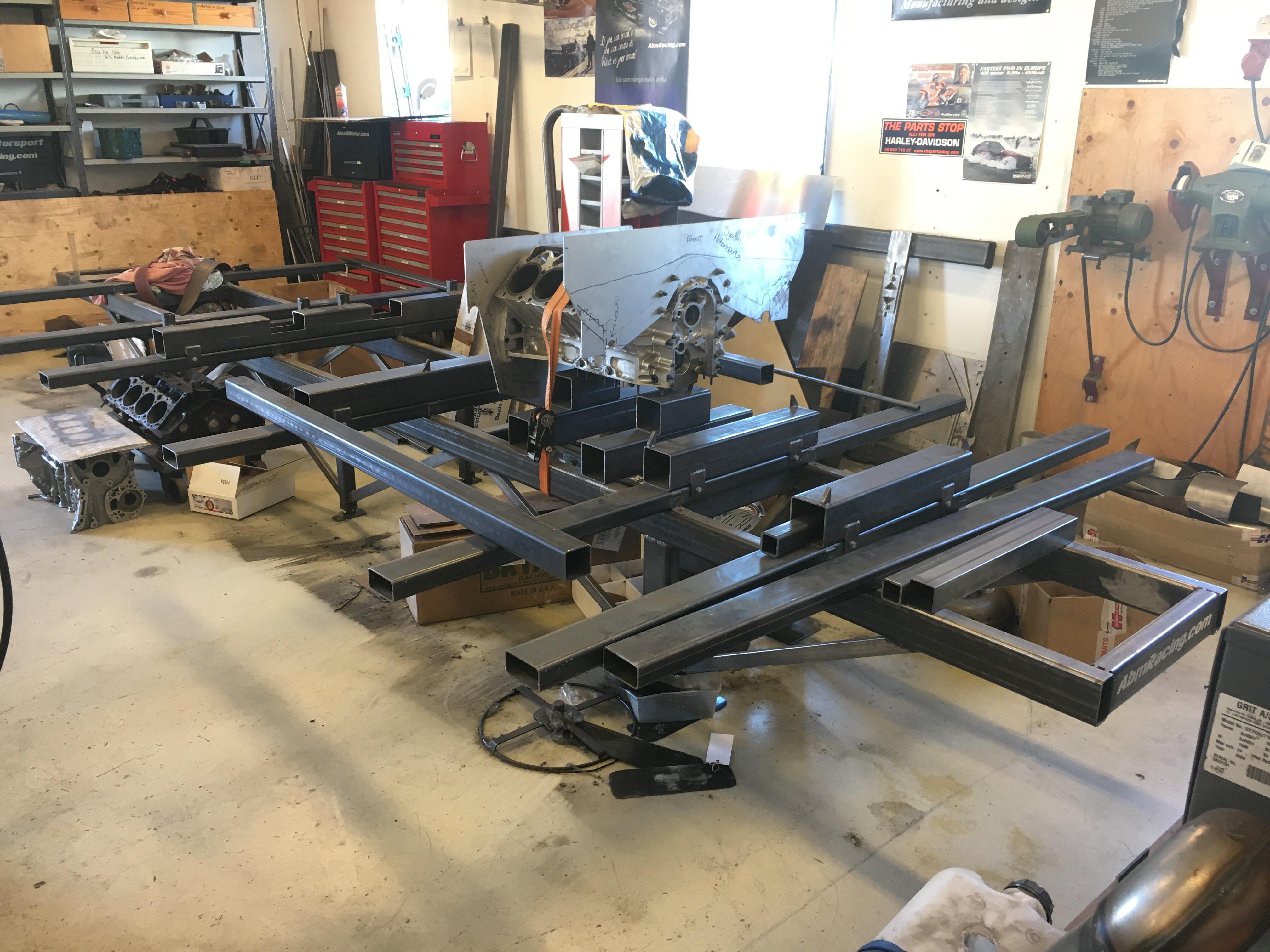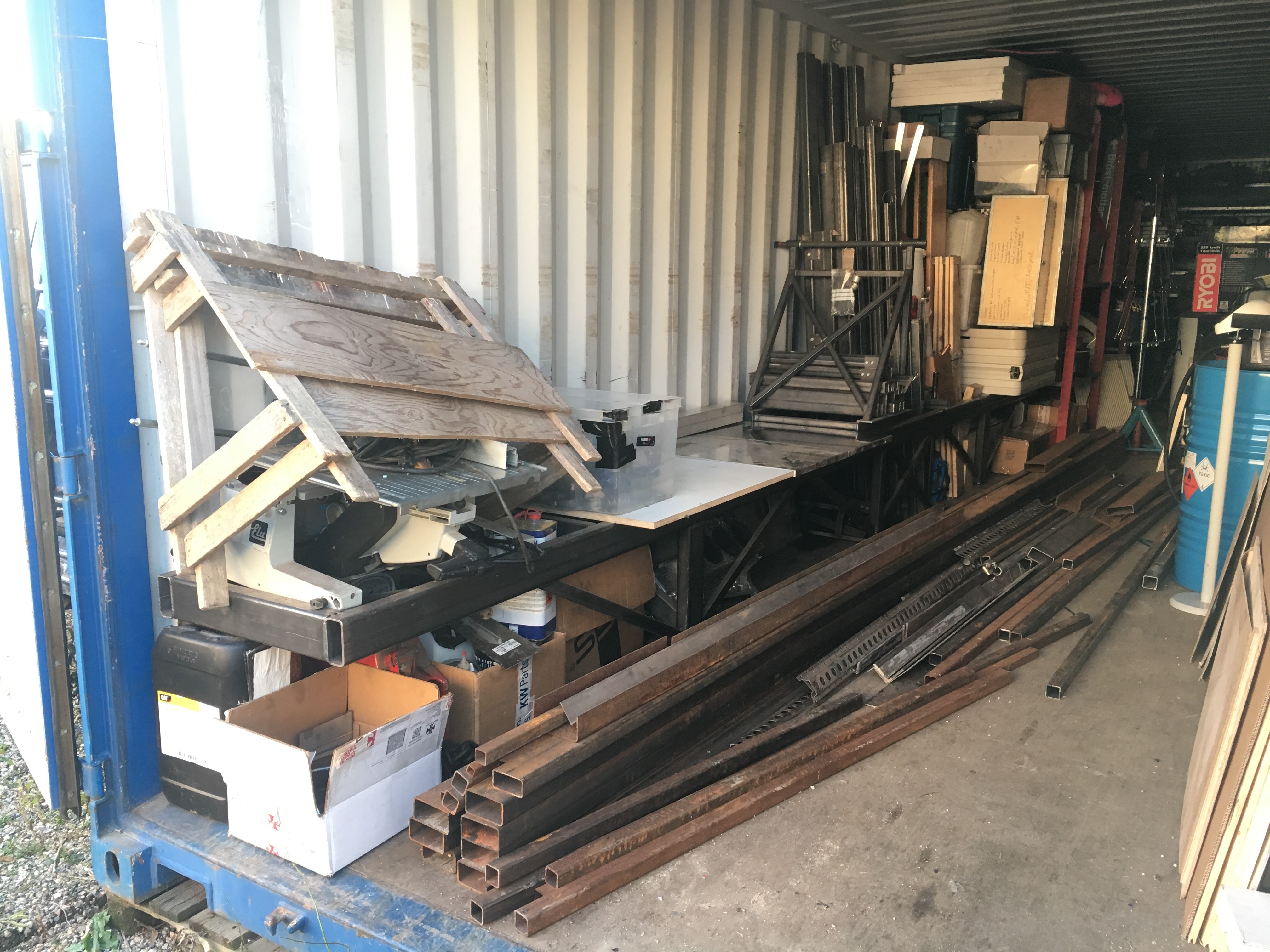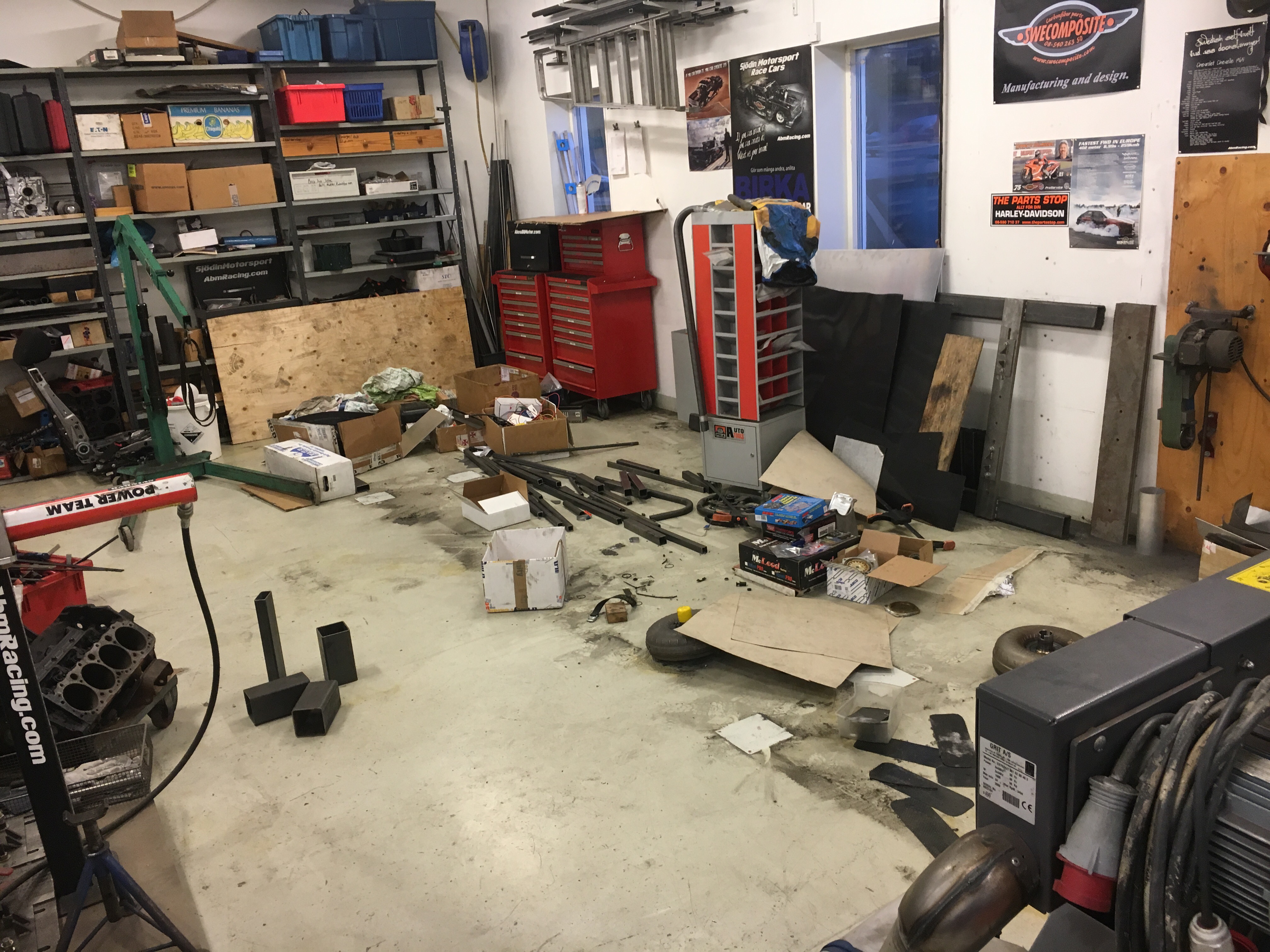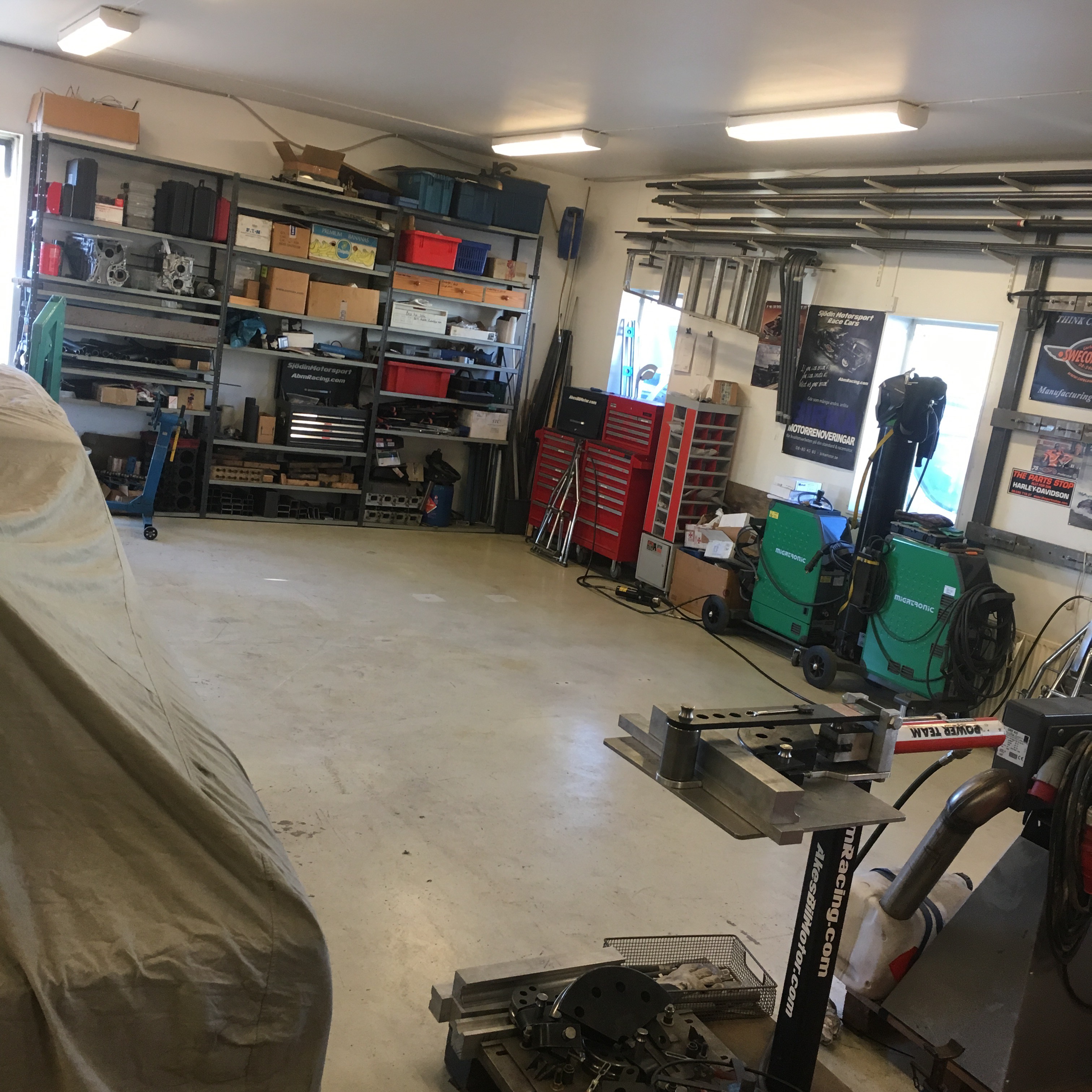 I really don't have any interest in building a car for someone like it is right now, and I'm pretty sure the next car that gonna be built in this jig is a new car for myself so I decided to take the jig out from the shop to make room for the Chevelle at that spot instead, feels way much smarter so I can work better in the shop with customers engines etc.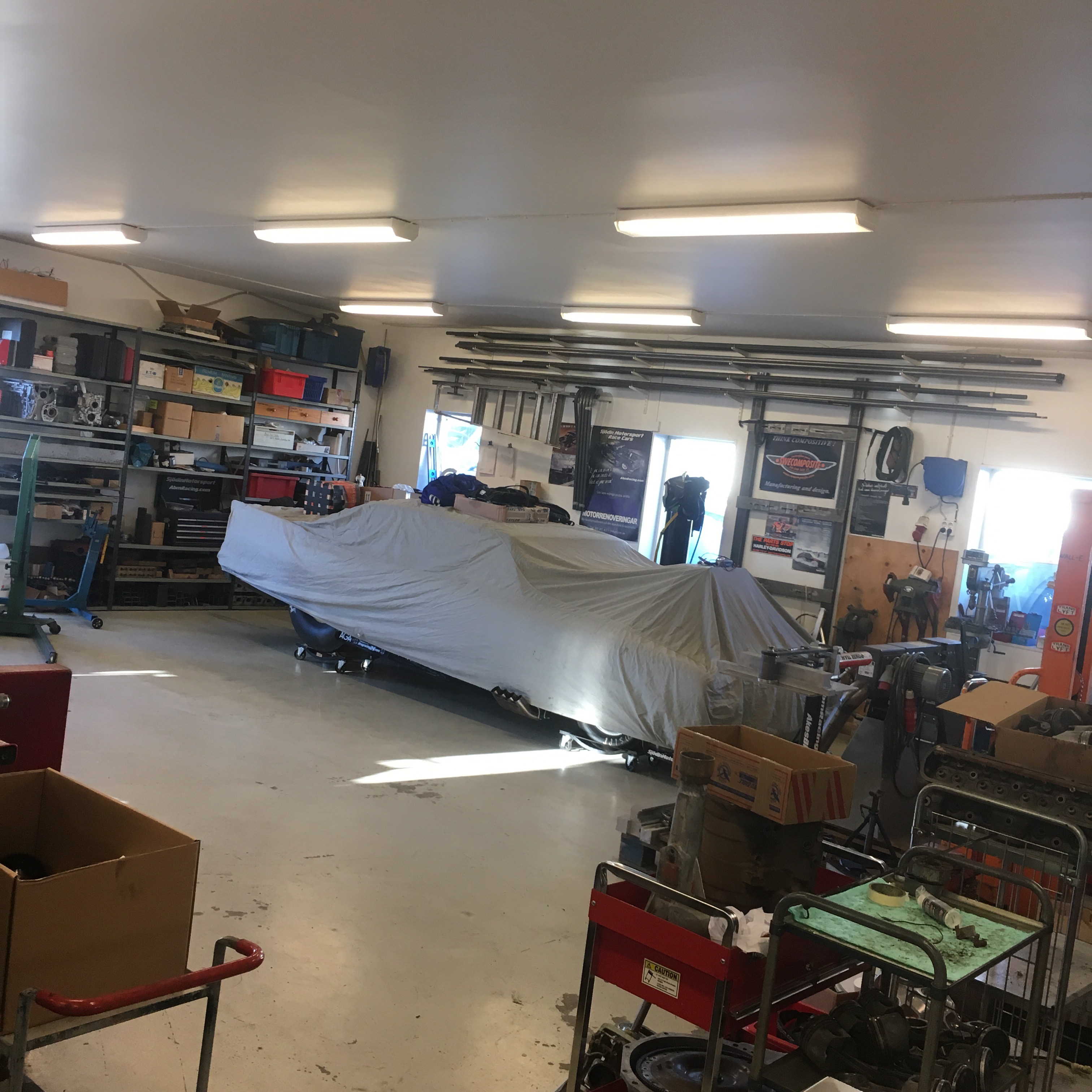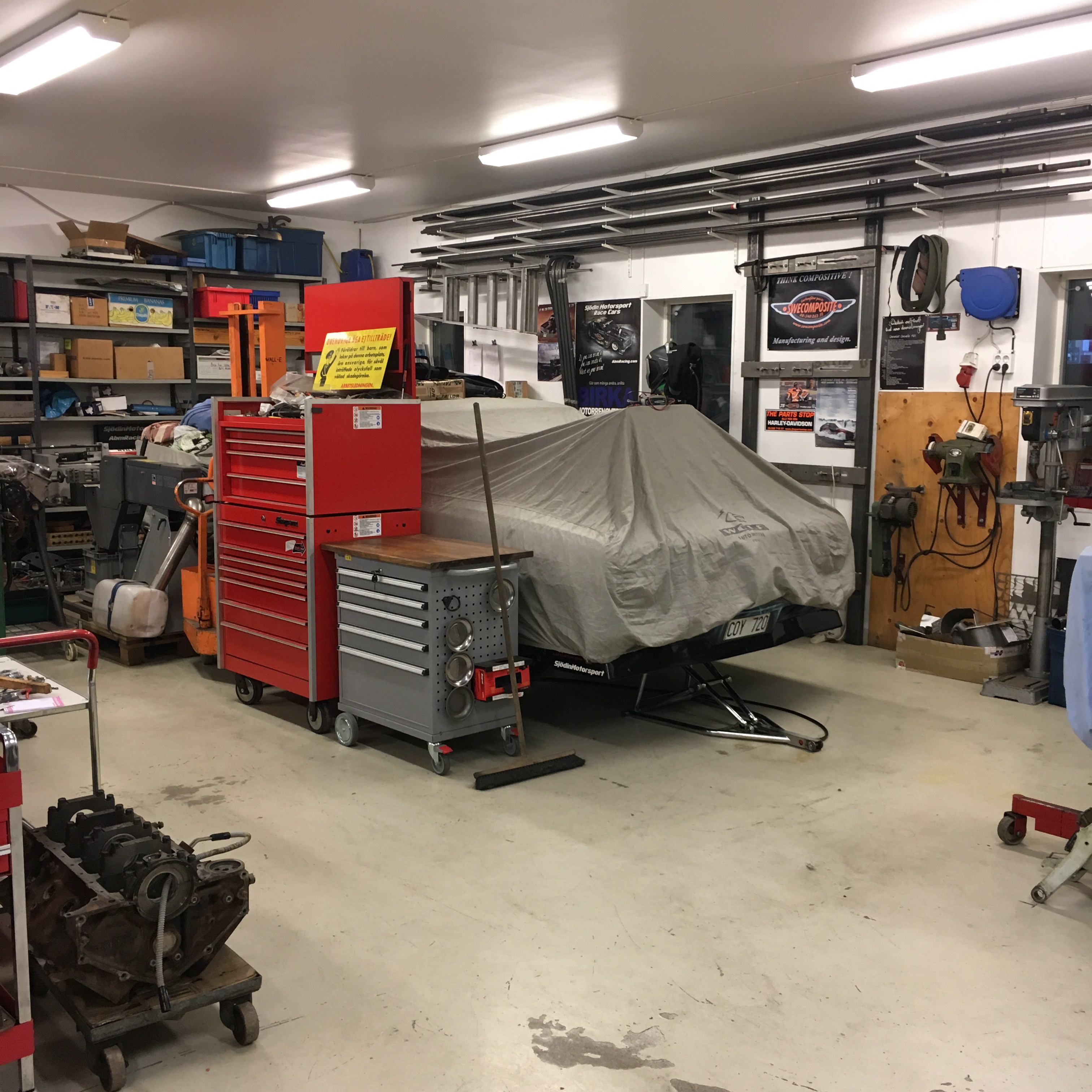 Much better, and a lot of space in the shop instead of a complete mess…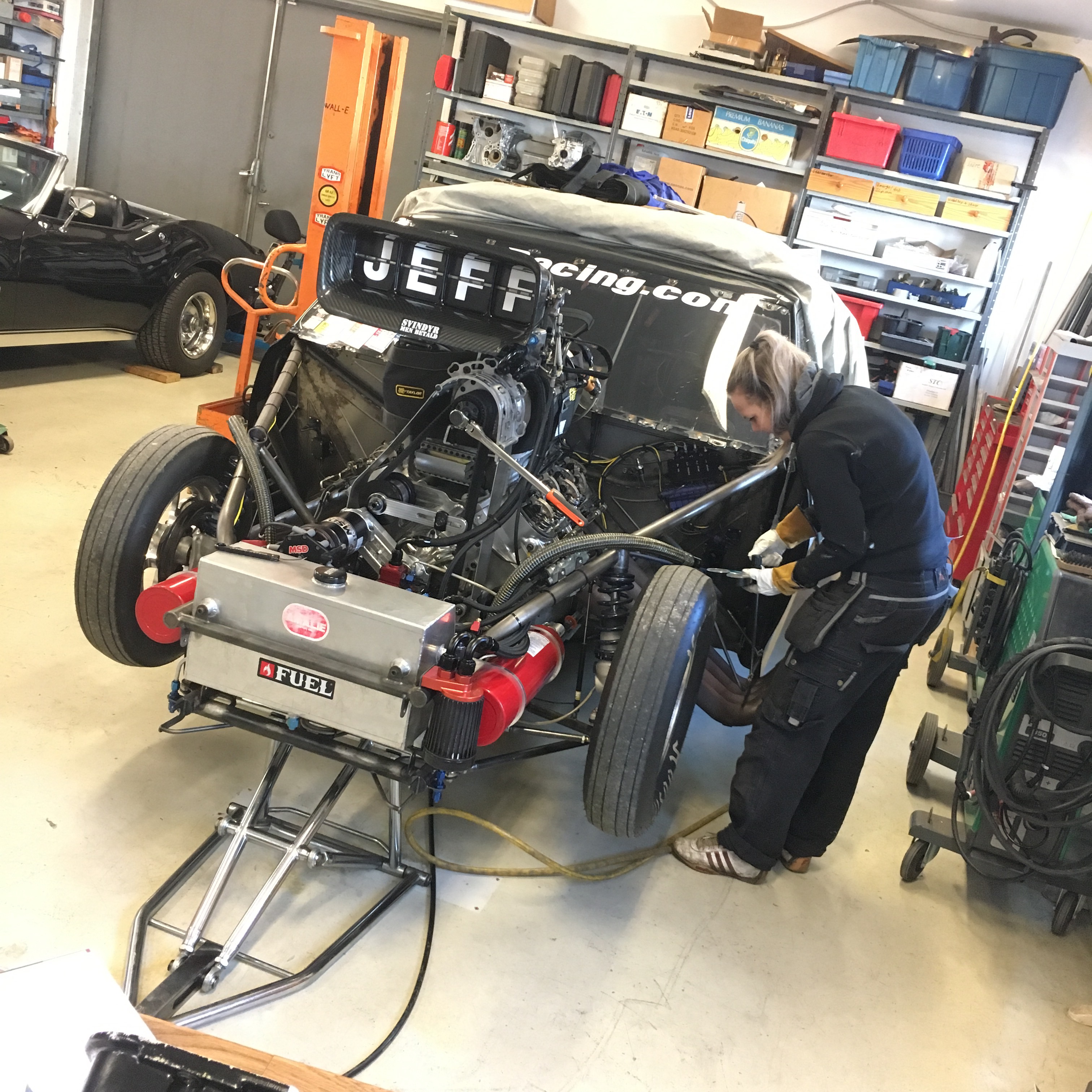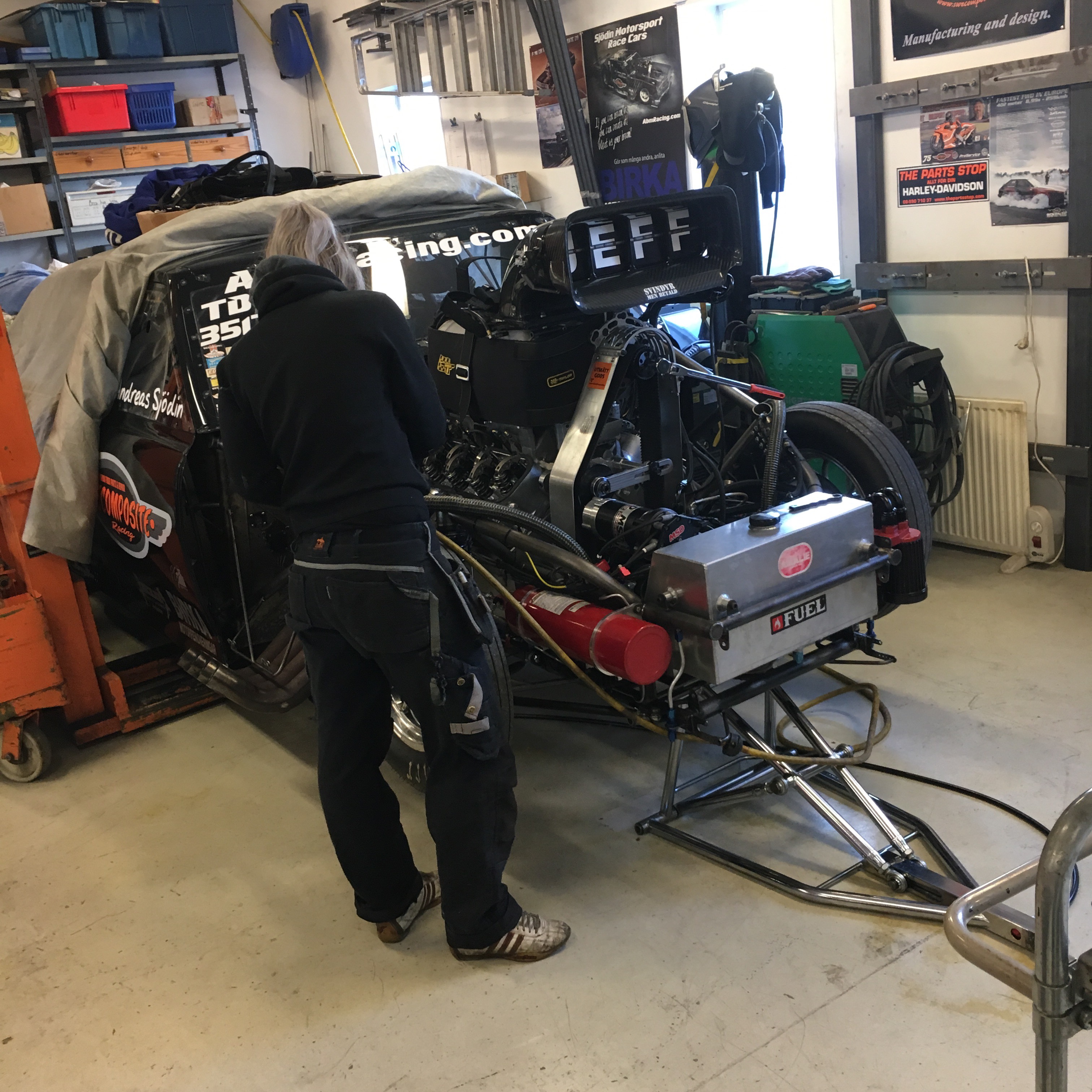 Checking leak down, it was good at least to 80% of the motor… 🙂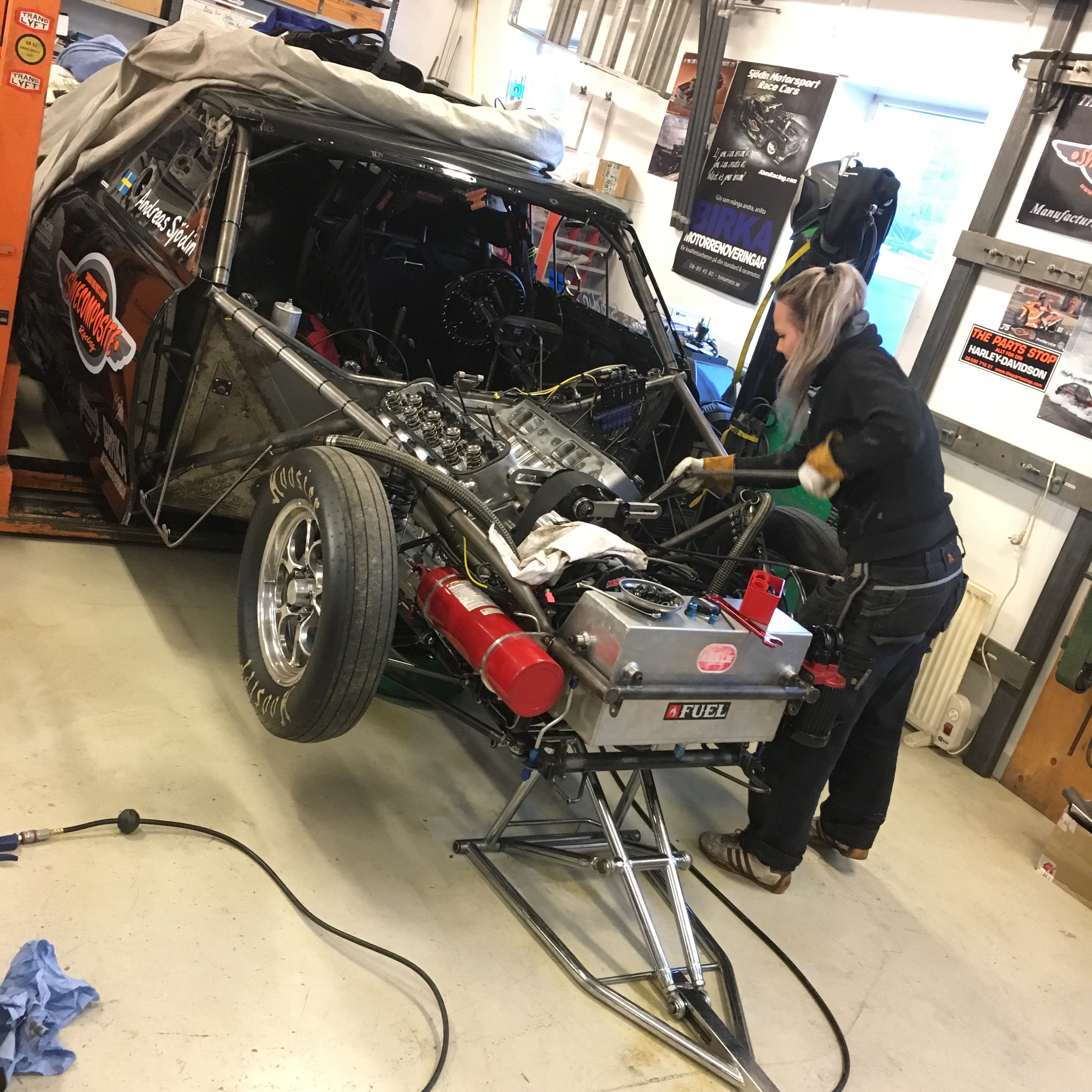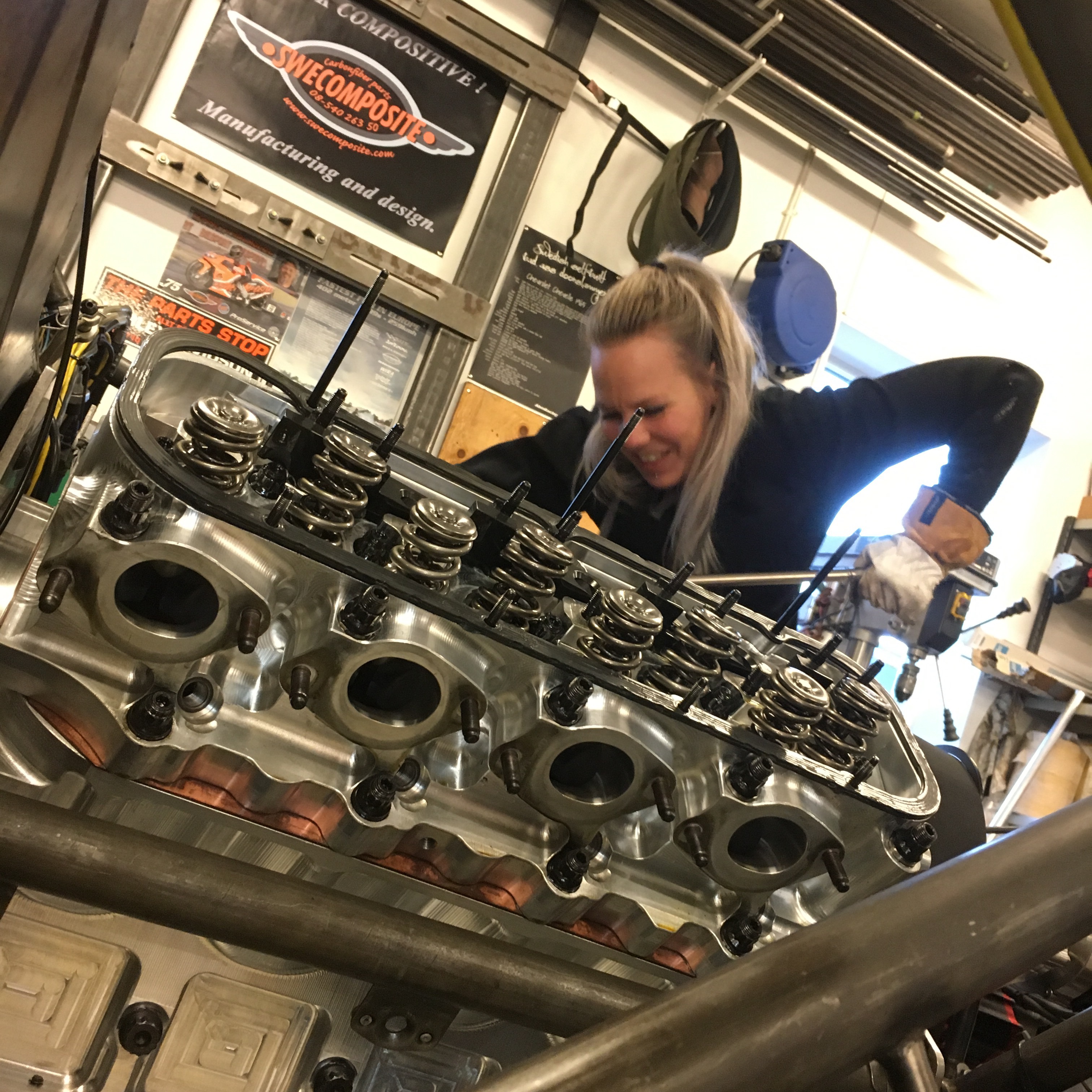 Sometimes all you need is a little happy and strong girl, then Sofi is the right girl for the job! 😀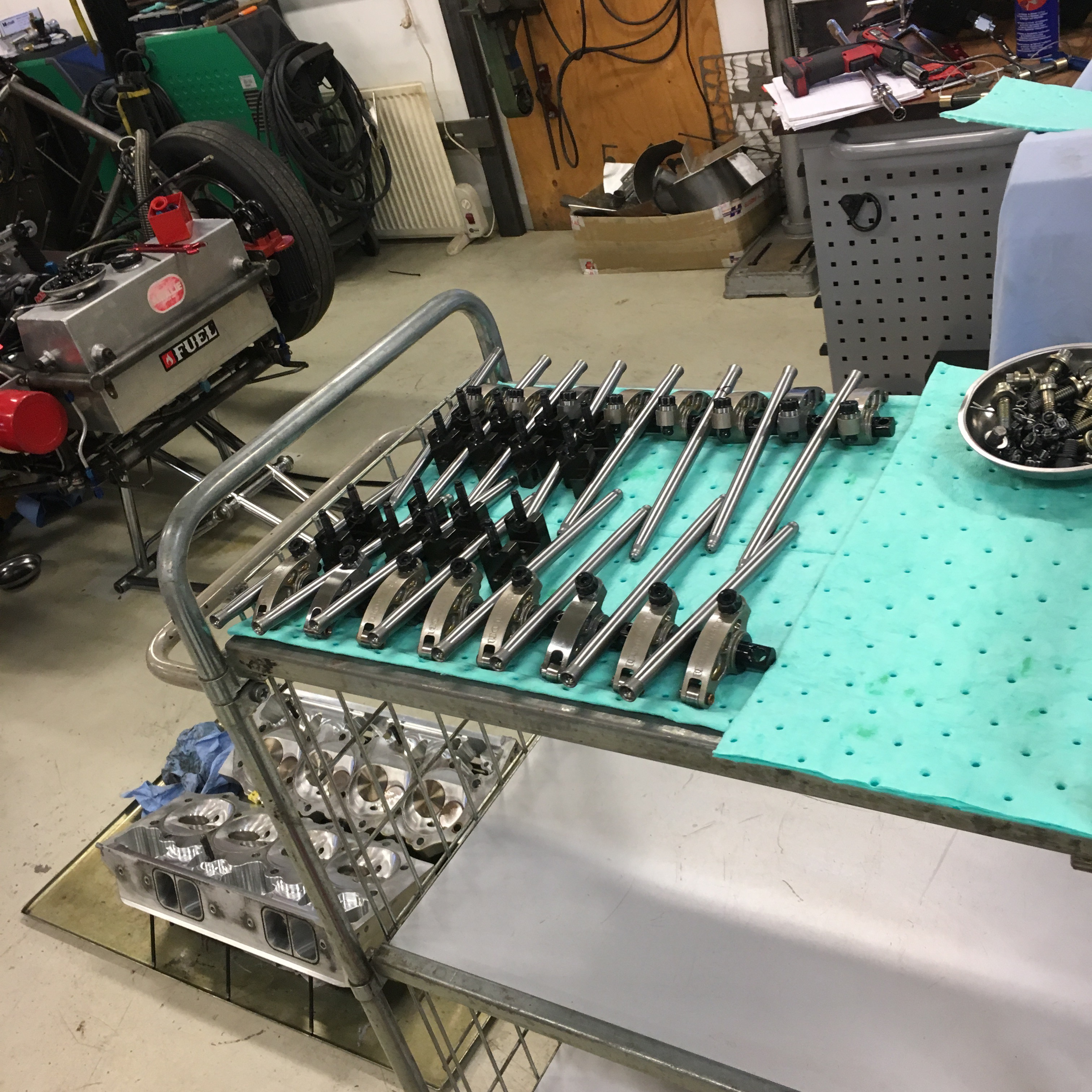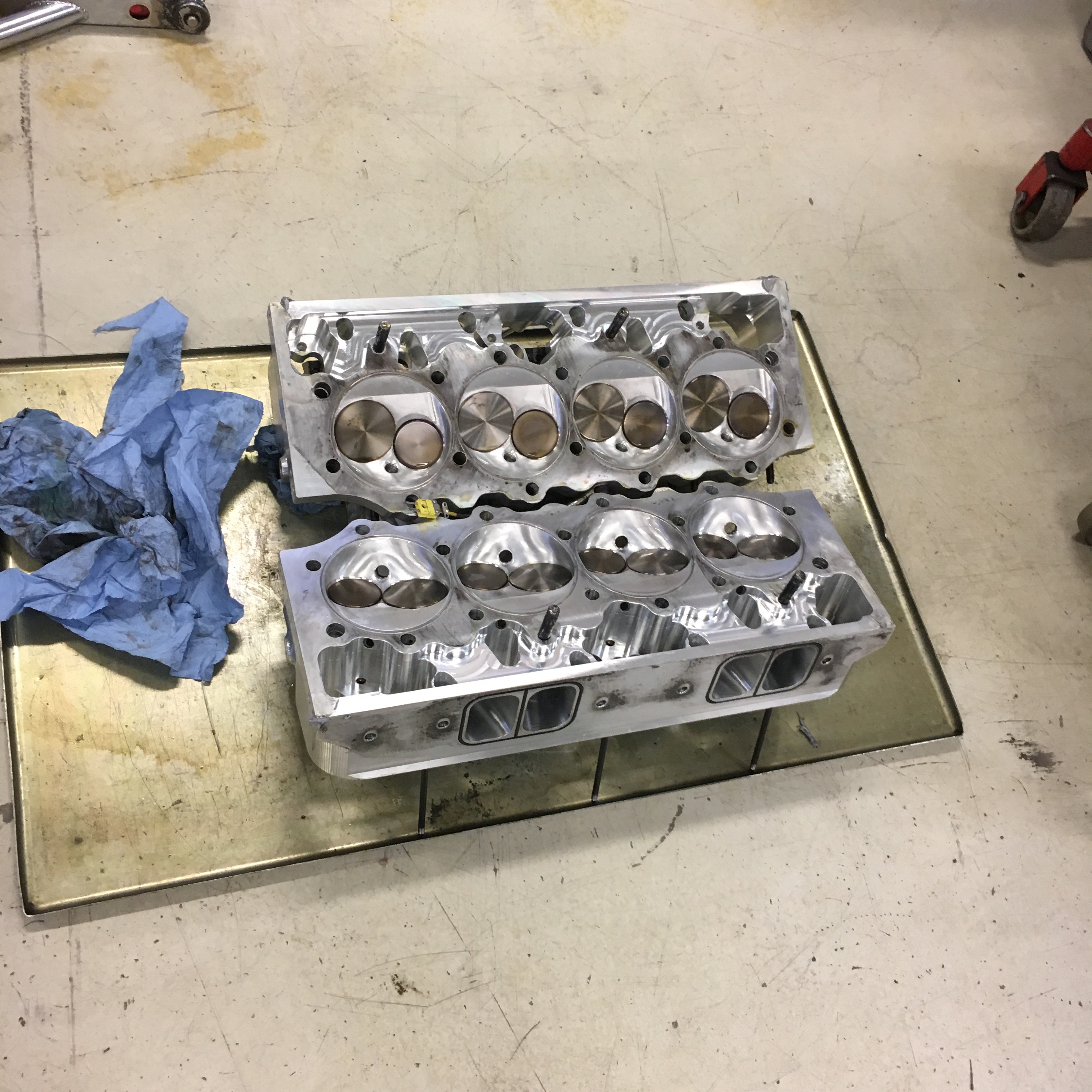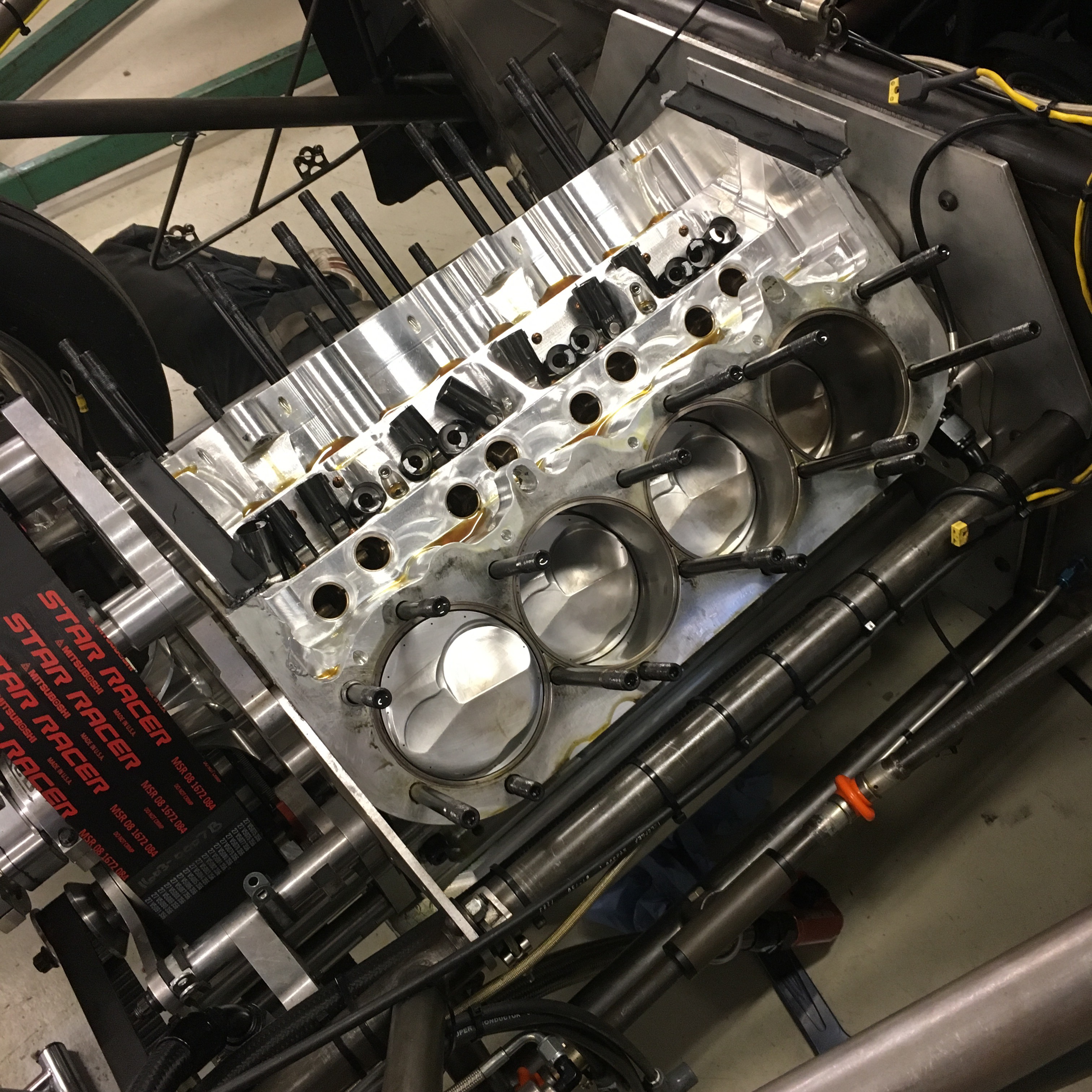 Valve train and heads of the motor, and things looks pretty much like they have been doing all year since we fired the motor up the first time with the new stuff, not better just the same… One good thing with the new rocker arms is that we haven't hurt any adjuster screws or pushrod cups this year like we did in every pass last year… we'll ok, I did now find one cup and screw I'm gonna change just because I got plenty of them and I feel that's more than ok after 30 passes this year on the same parts! 🙂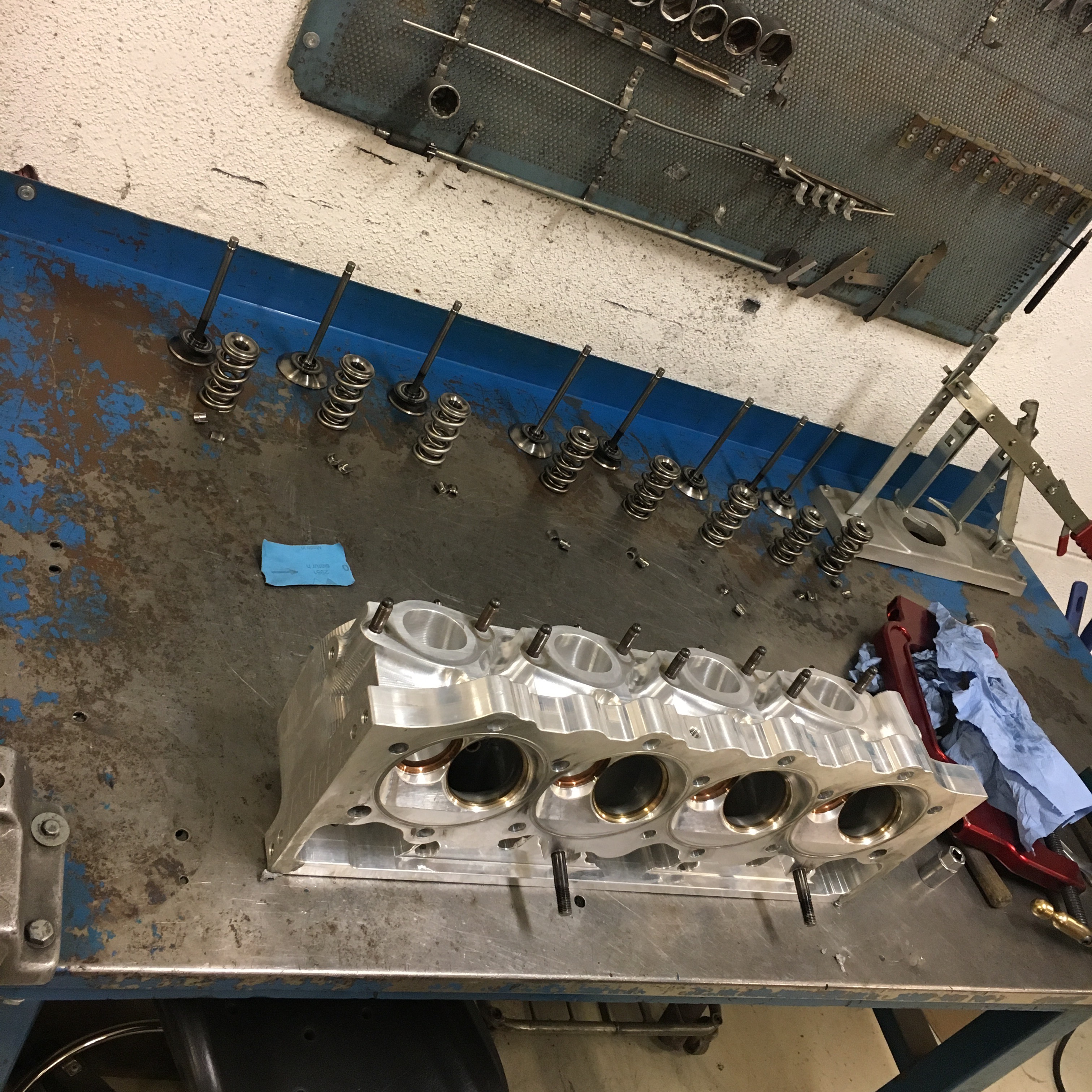 Heads apart for inspection, the job we did on them before the last outing looks just perfect! But I still got an issue that's keeps coming back, have tried to talk with the manufacturer about it but no solution on the problem yet…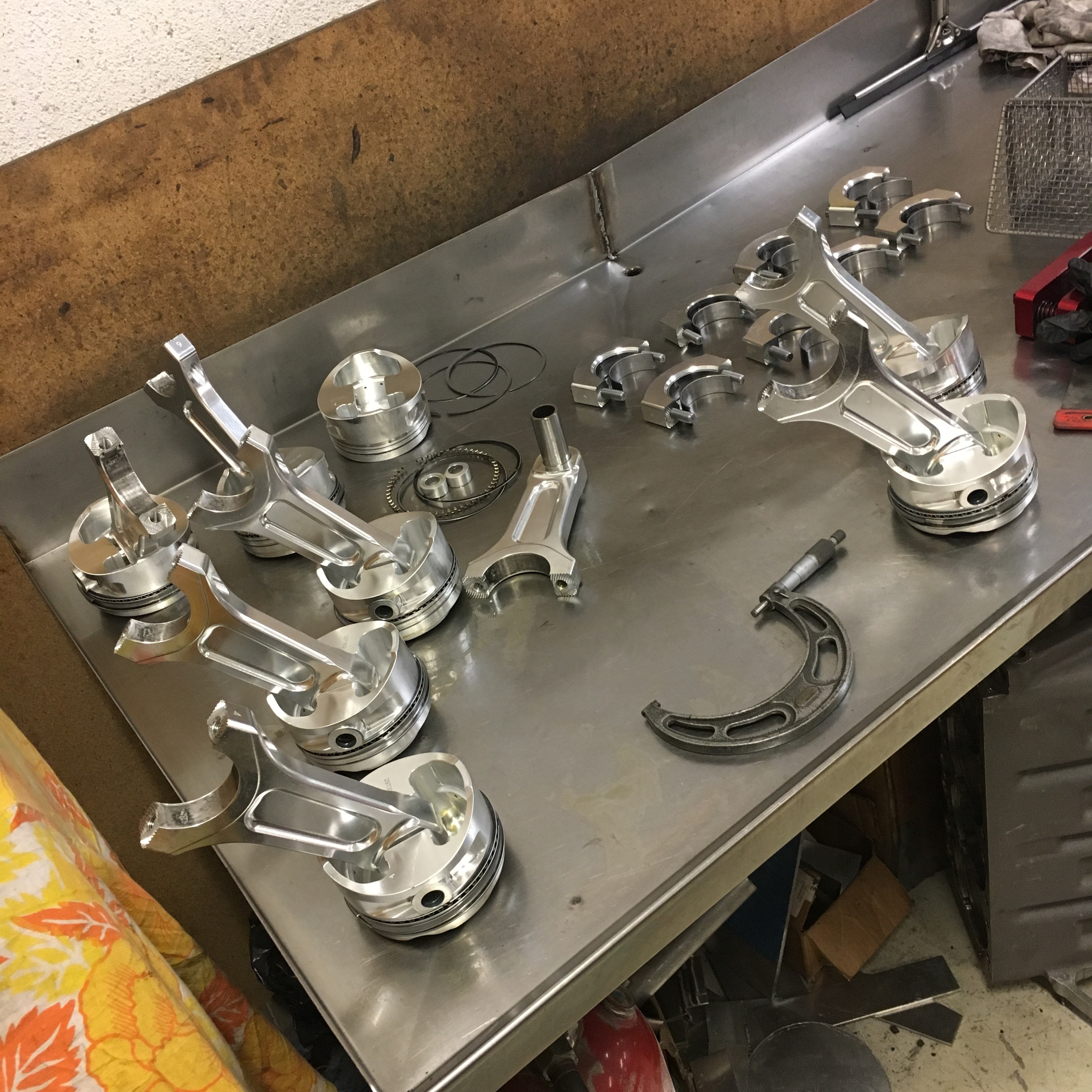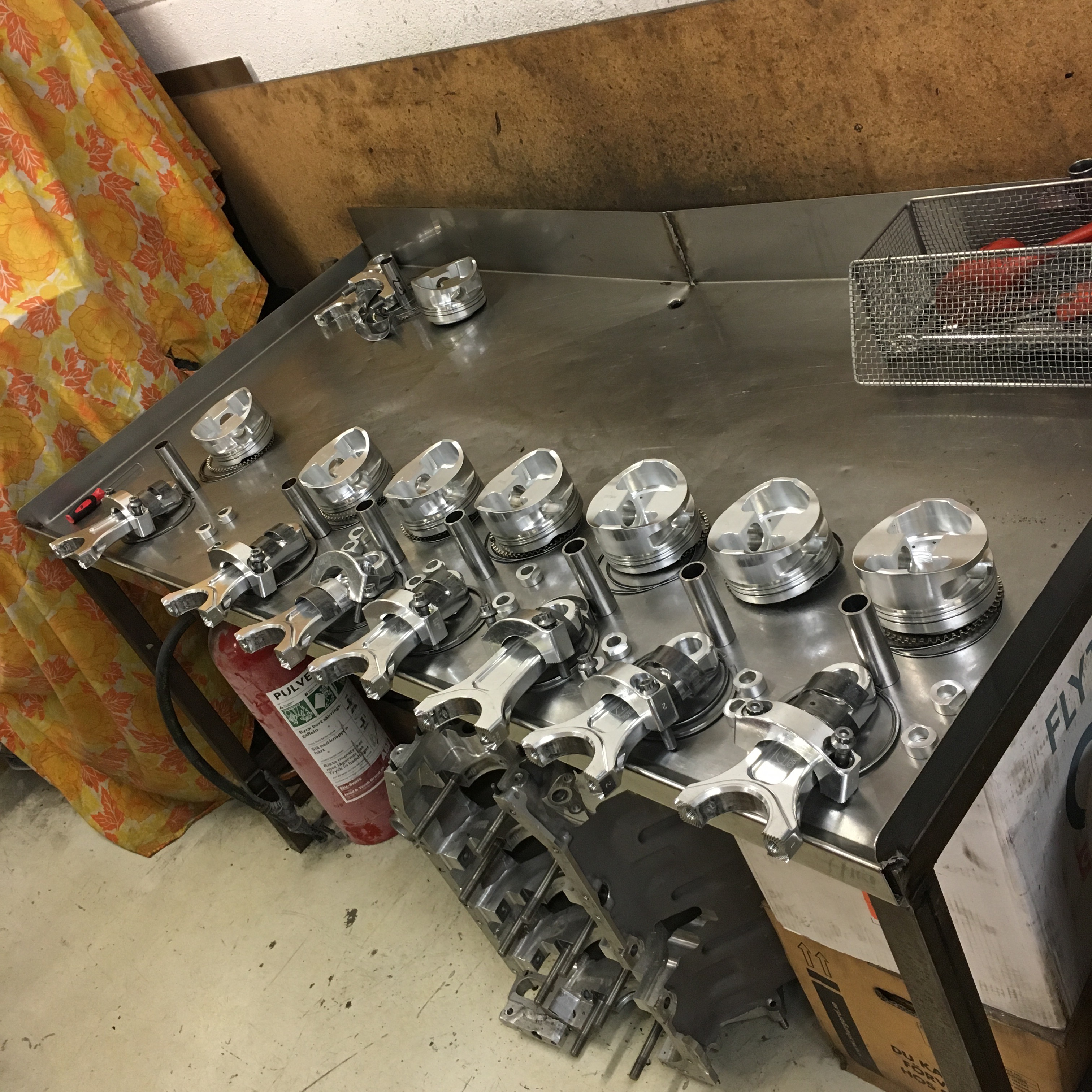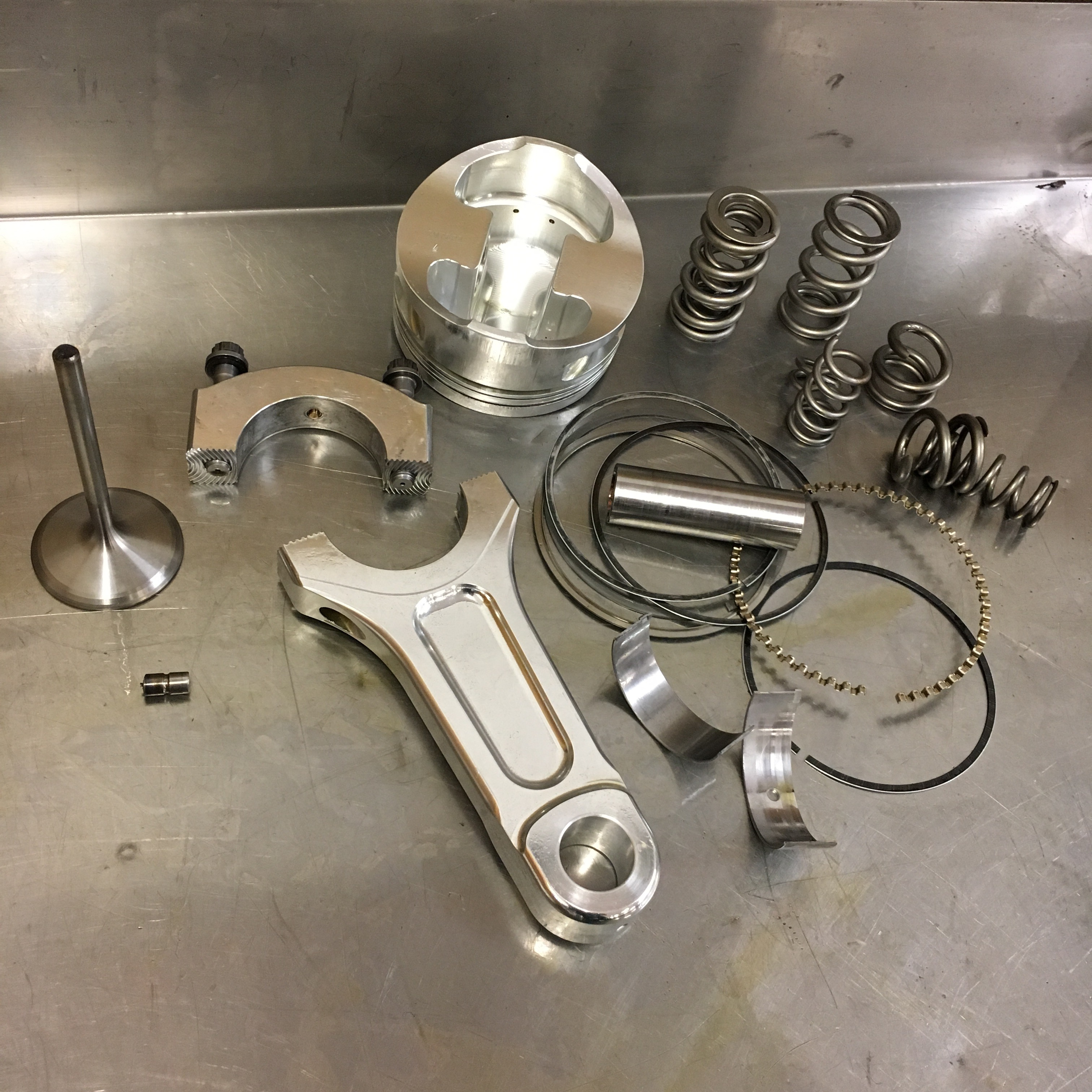 Pistons, rods, wrist pins, bearings and rings on the operation table to get measured and compared with old notes and measurements how they are new, and once again CP-Carrillo to the top!! 🙂 The parts above on the bottom picture is what I used up on the last event but I also saw that in the computer and on the spark plug but I didn't do a change big enough to stop it, then we saw it now on the leak down check, lean is mean! Well at least I think it feels good that I can blame myself for testing the limit on the parts instead of that the part isn't good enough for a motor like mine, I have pistons in the motor that made 30 passes this year and last year I made 4 passes and saw problems coming on them!… I think that only take out one cylinder because I'm playing around with the fuel and ignition is just fine, without finding the limit you will never know where to stop for real and I can only blame myself for it, haha! 😀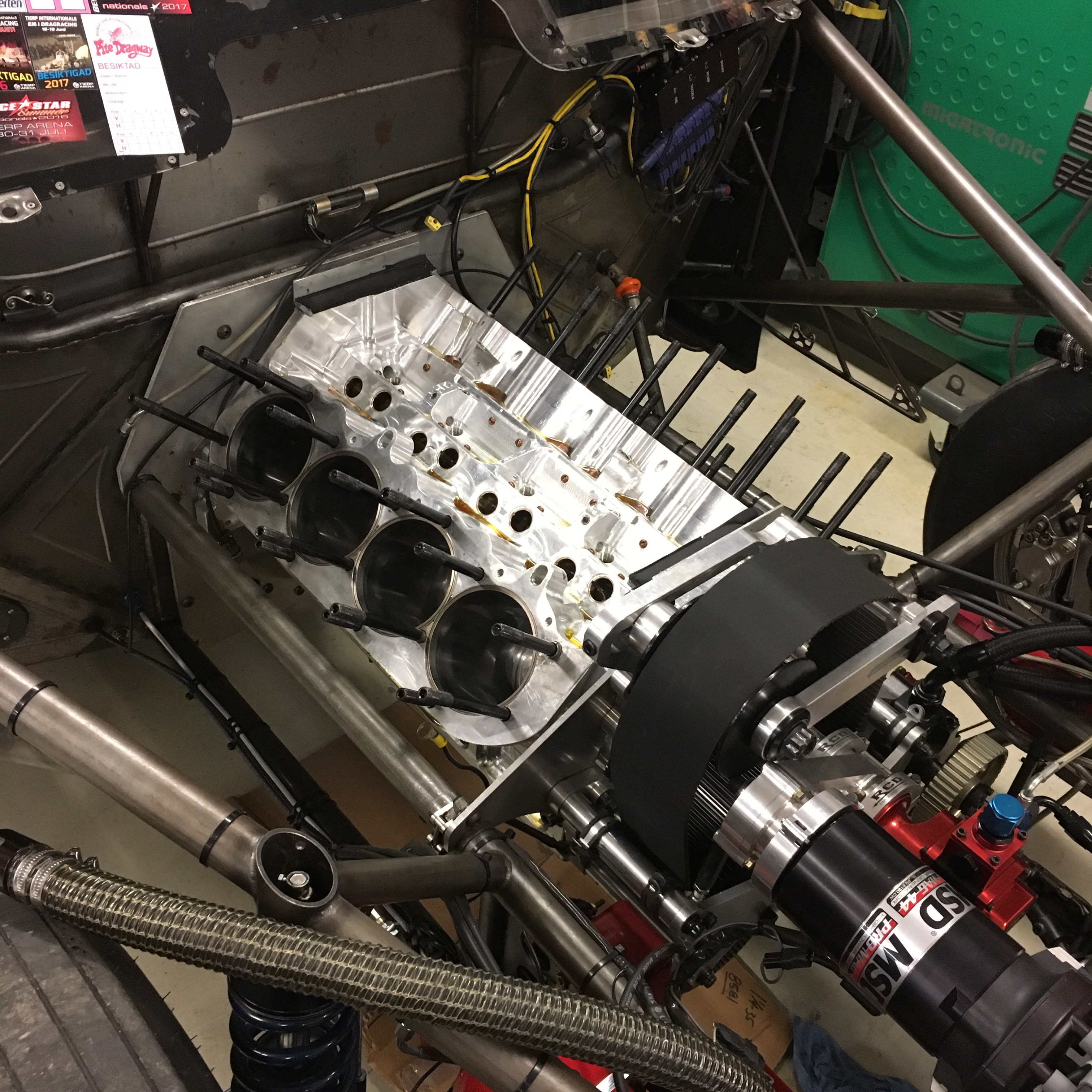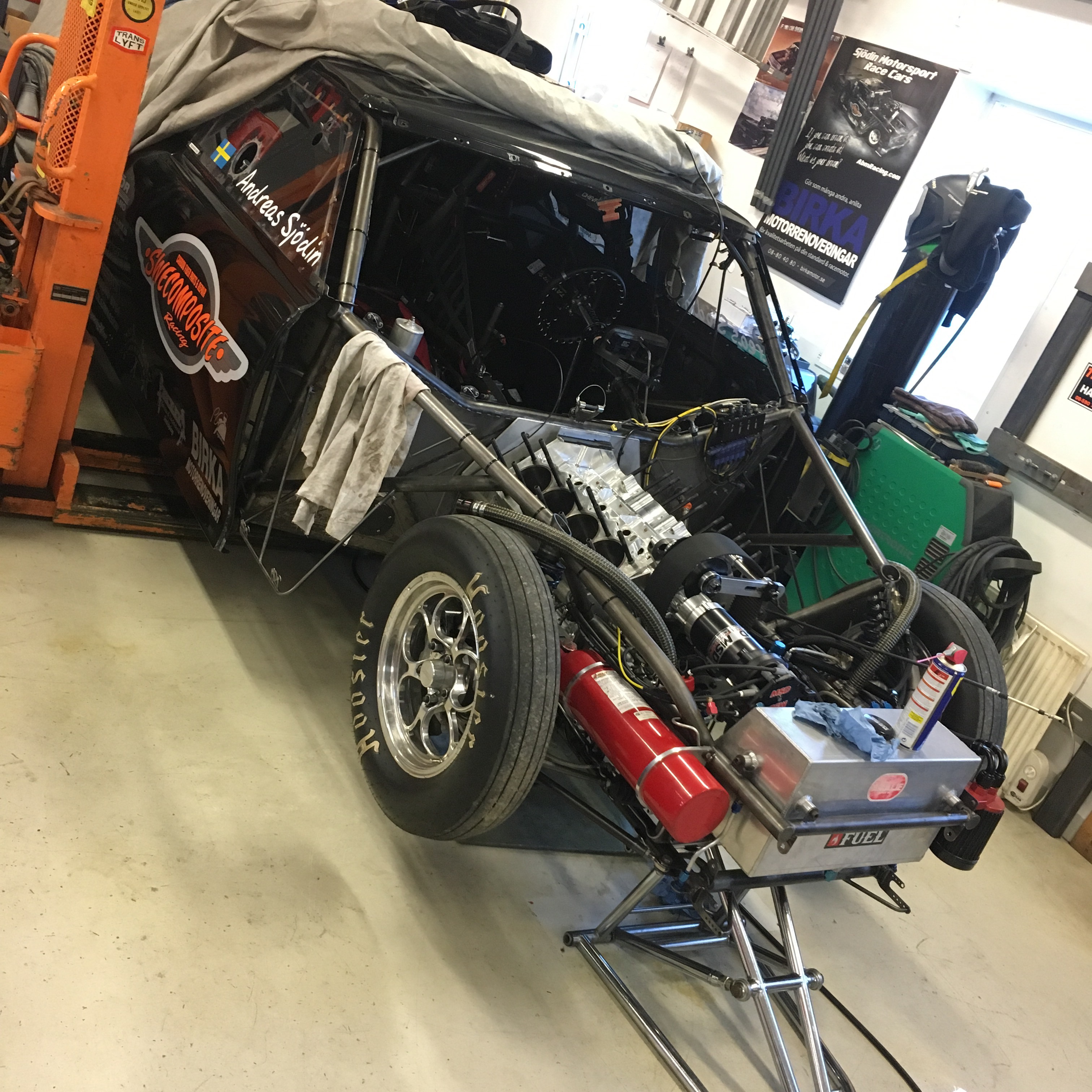 Well, that's all for now! Now I know what I need to do and buy to get the motor complete and ready to make a pass again, next time long time from now it's time to take the motor block out and hone the cylinders and check the mains then put it back together again. Of course we are gonna service and check trough the converter, Bruno drive, transmission and rear axle too but to them I got the spares I might need and also there is pretty much just a check and now work or thinking on them. 🙂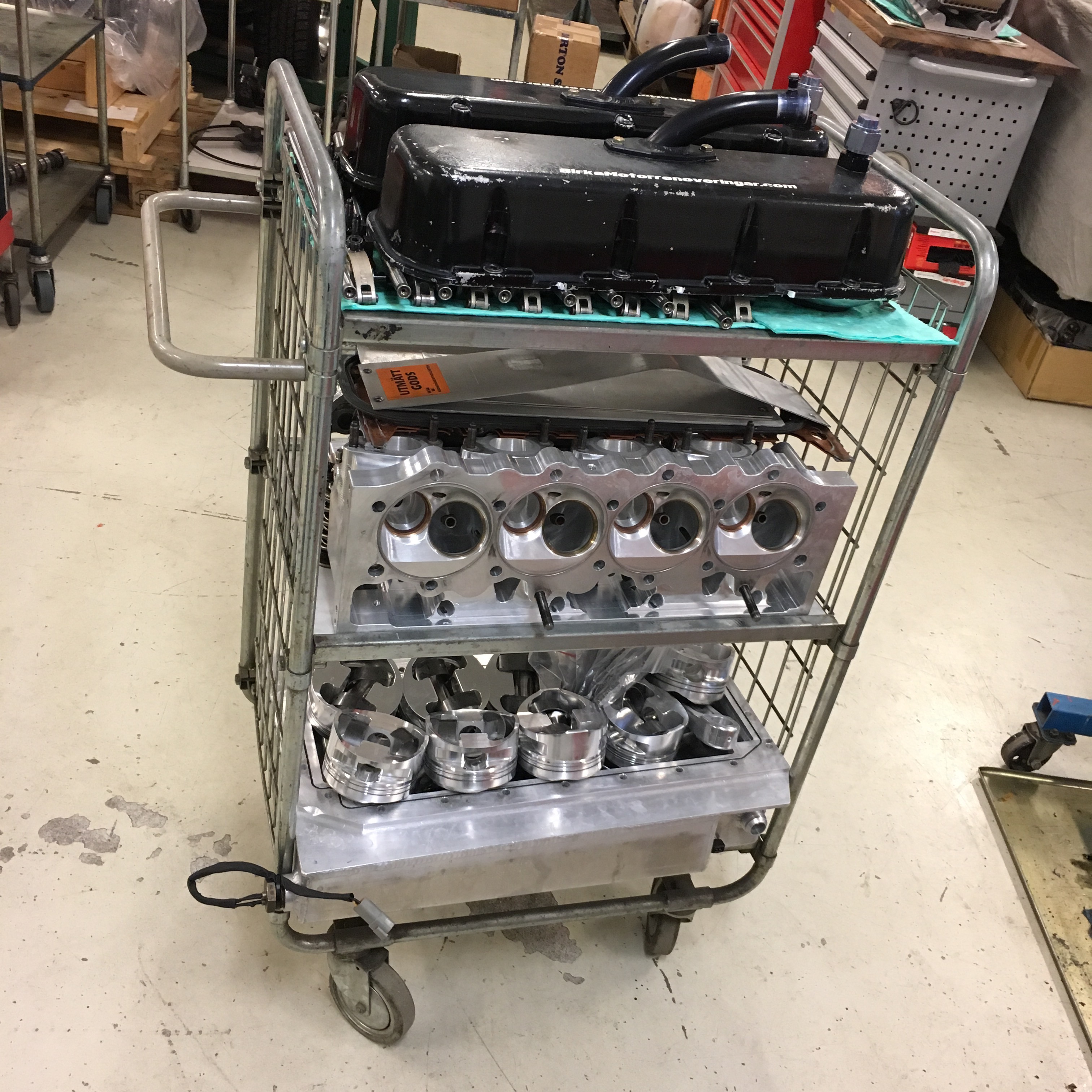 Organized and ready to go to bed 🙂 Sweet dreams!