Feels really good to start working on the trailer this early before next season! It's possible because this year we don't have a company that promises to much and destroys everything for us by putting us 4 months behind in our schedule… Do you remember last winter? We did start to work for real on the trailer in the beginning of February… And now we are already up and running in October, four months earlier this year!!! And yes, no promises from other companies this winter! 😉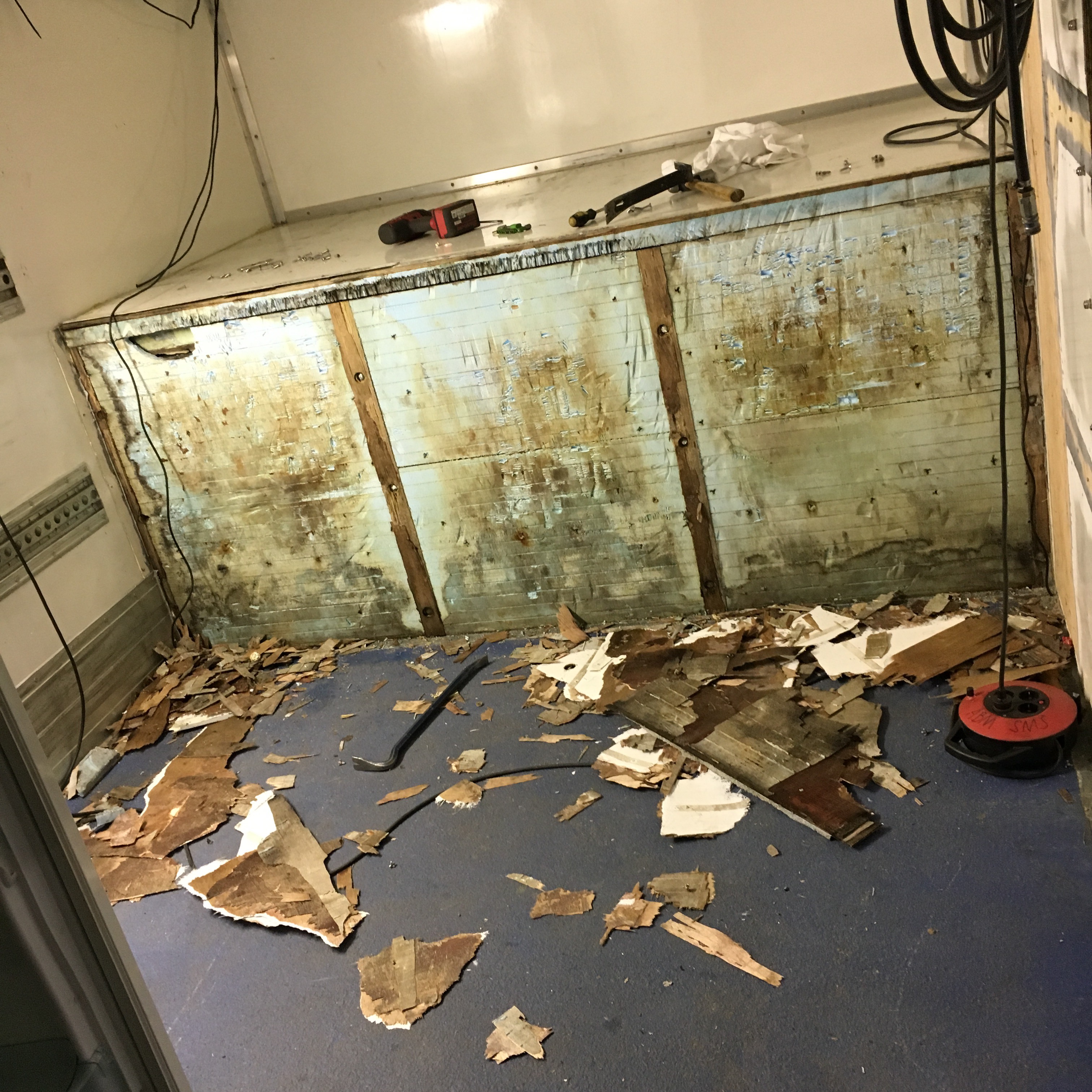 It's time to fix the last moisture damages in the front wall on the lower floor that we waited with earlier this year.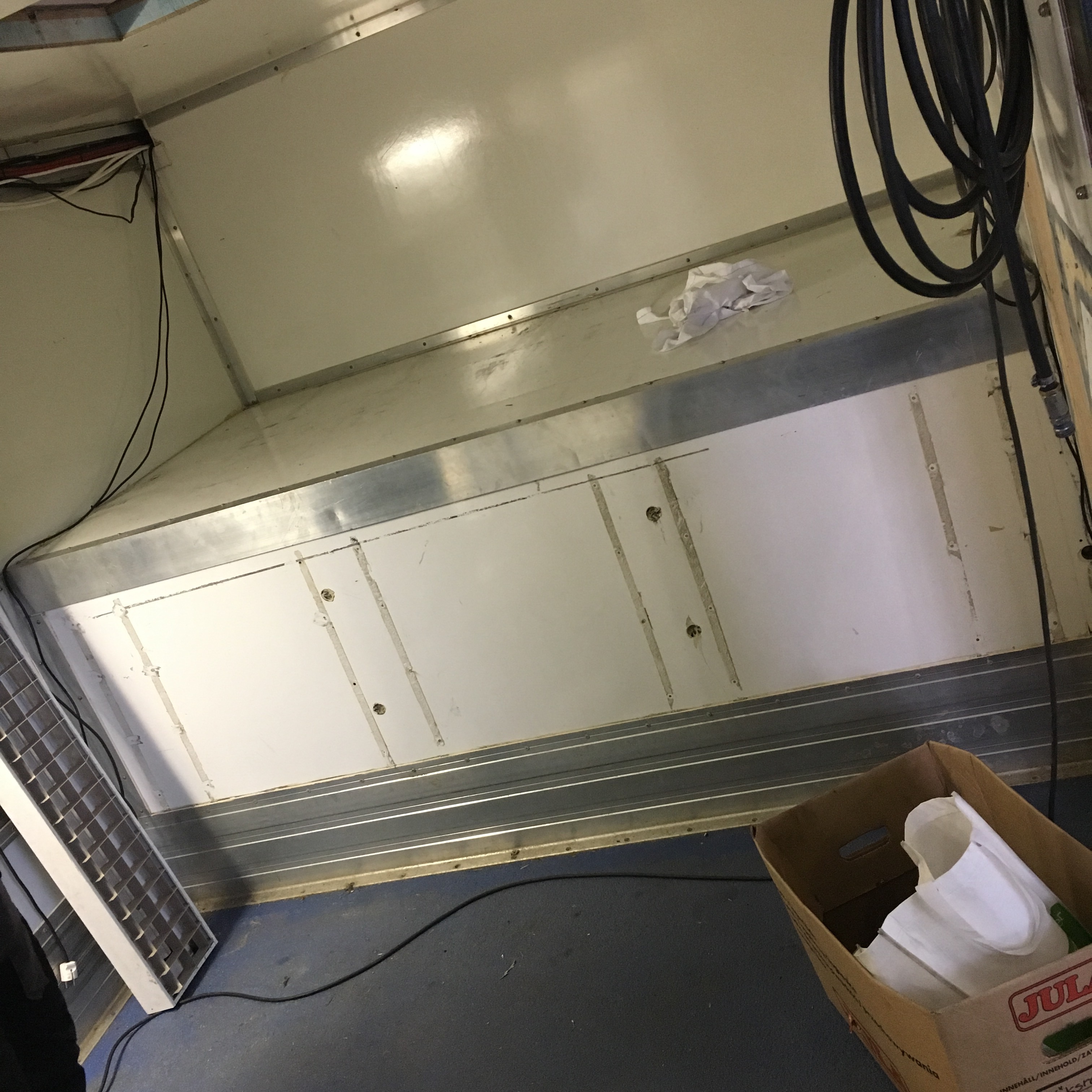 Looks good!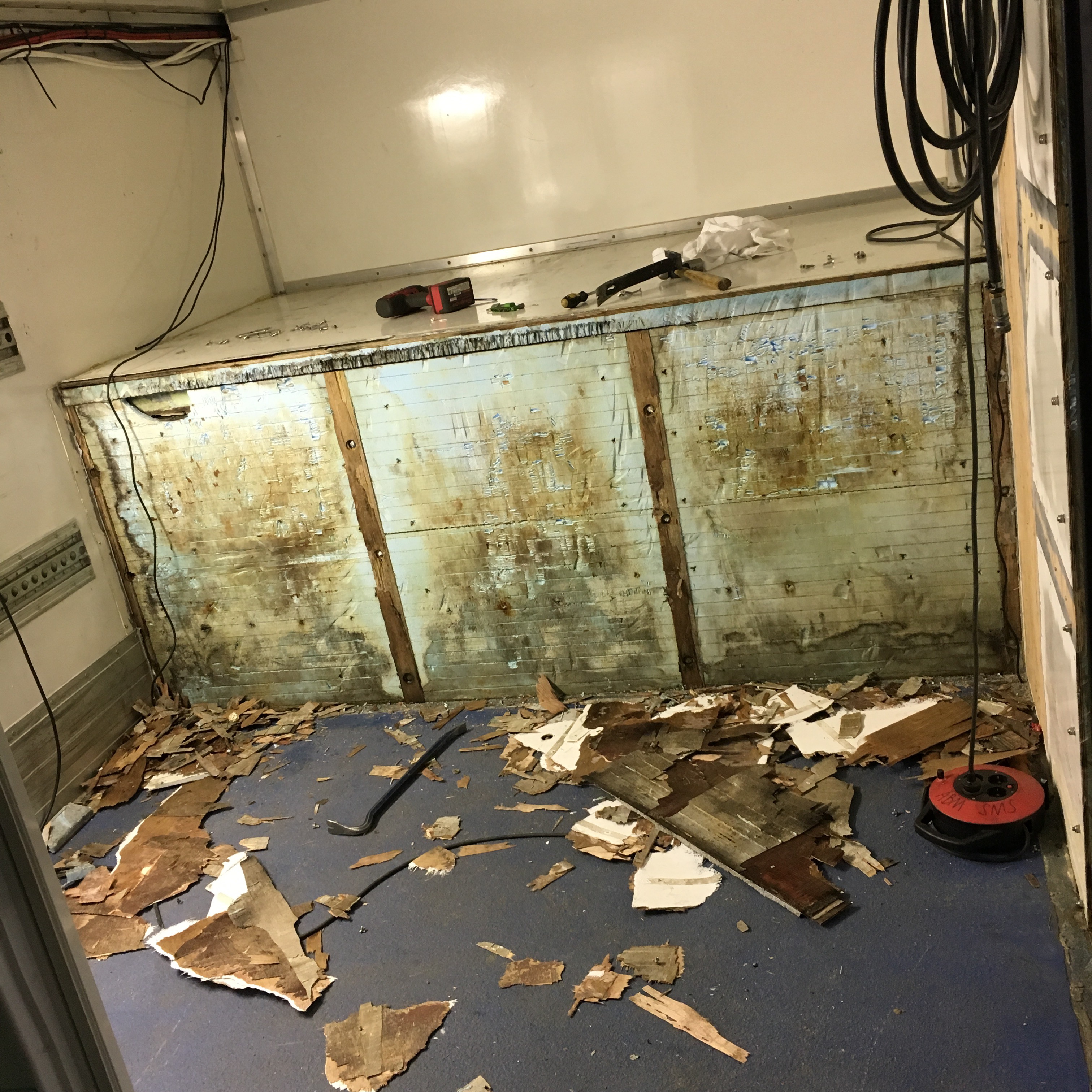 But….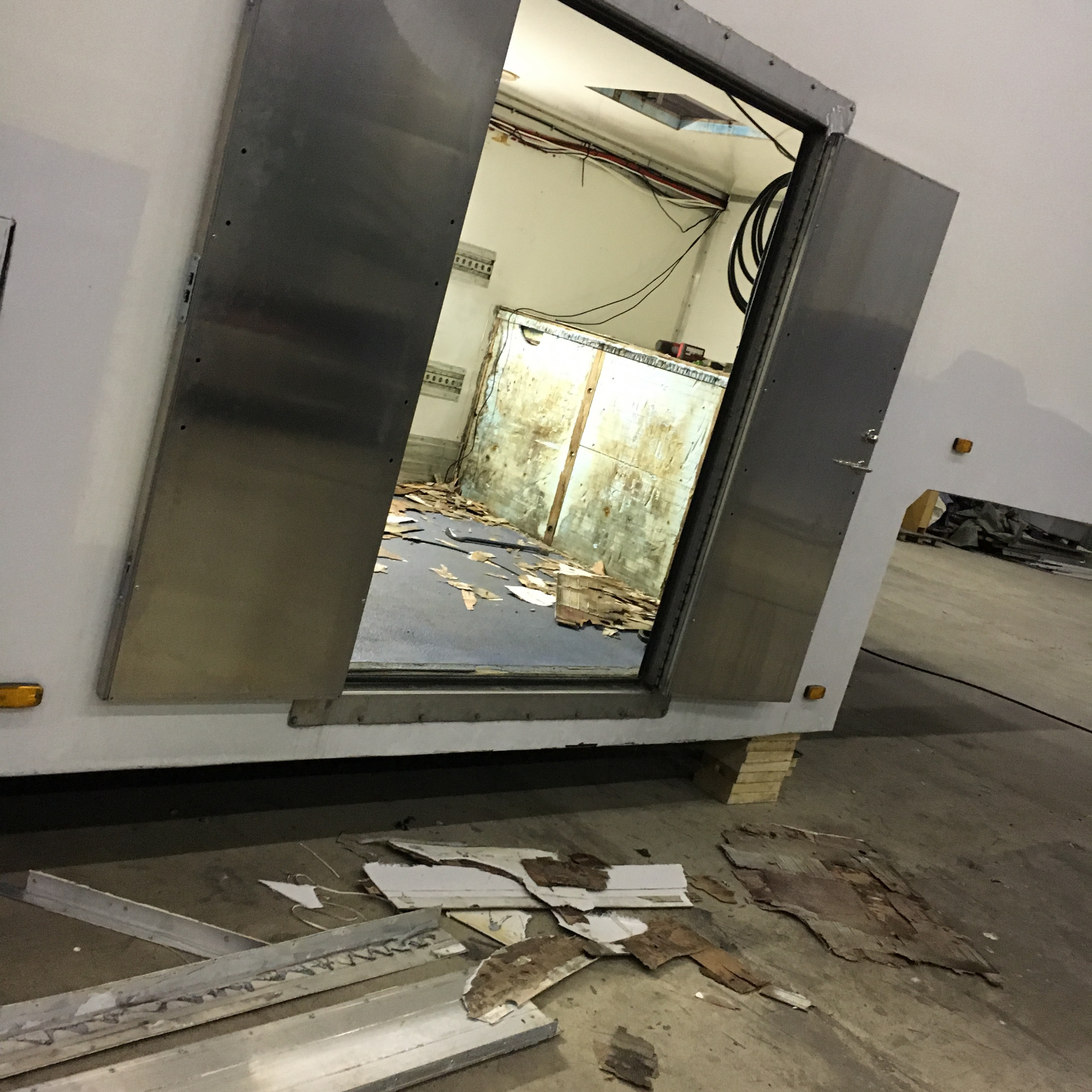 This will take some time to fix..!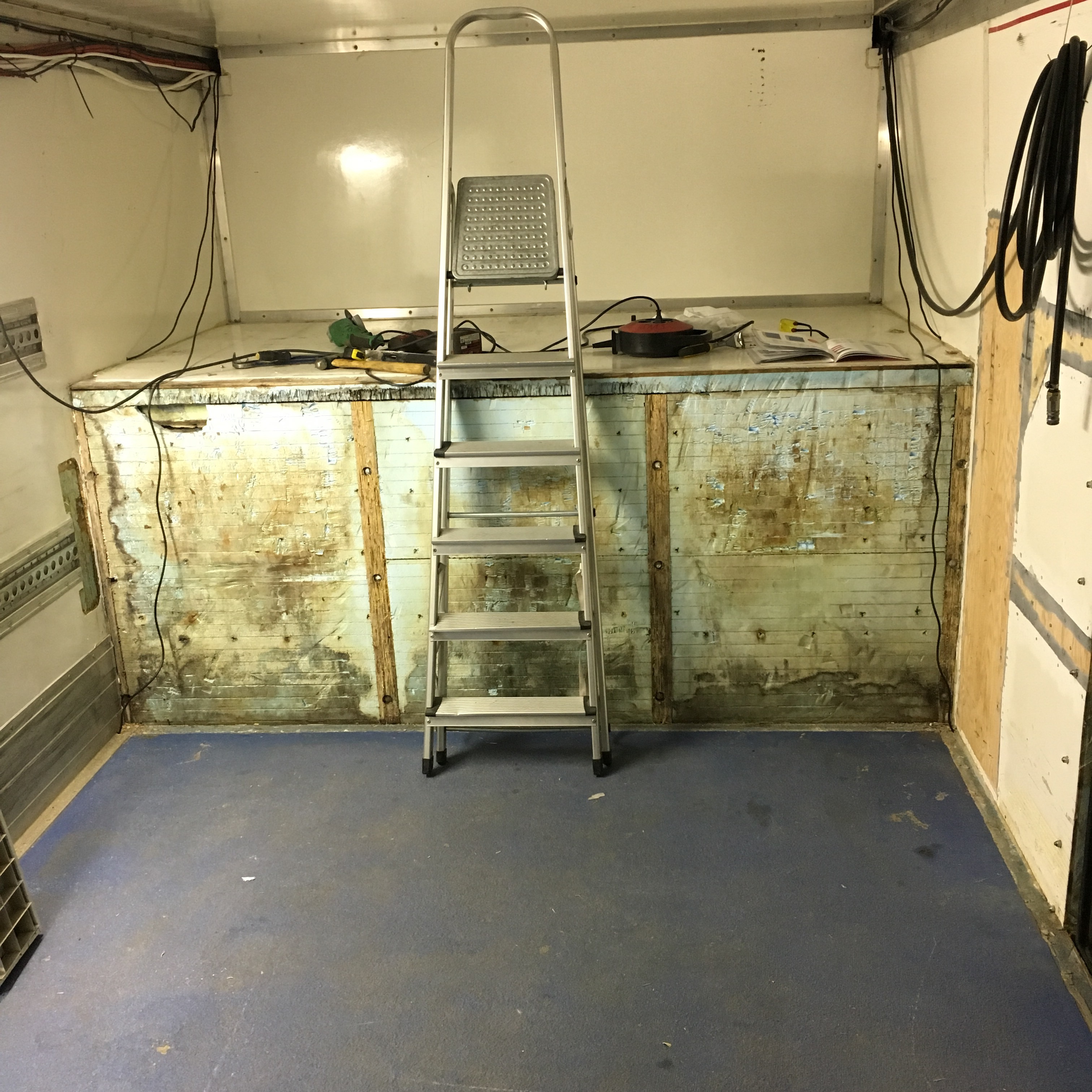 At least it did look worse than what it was! 😀 Now it just need to dry, and that can take a while..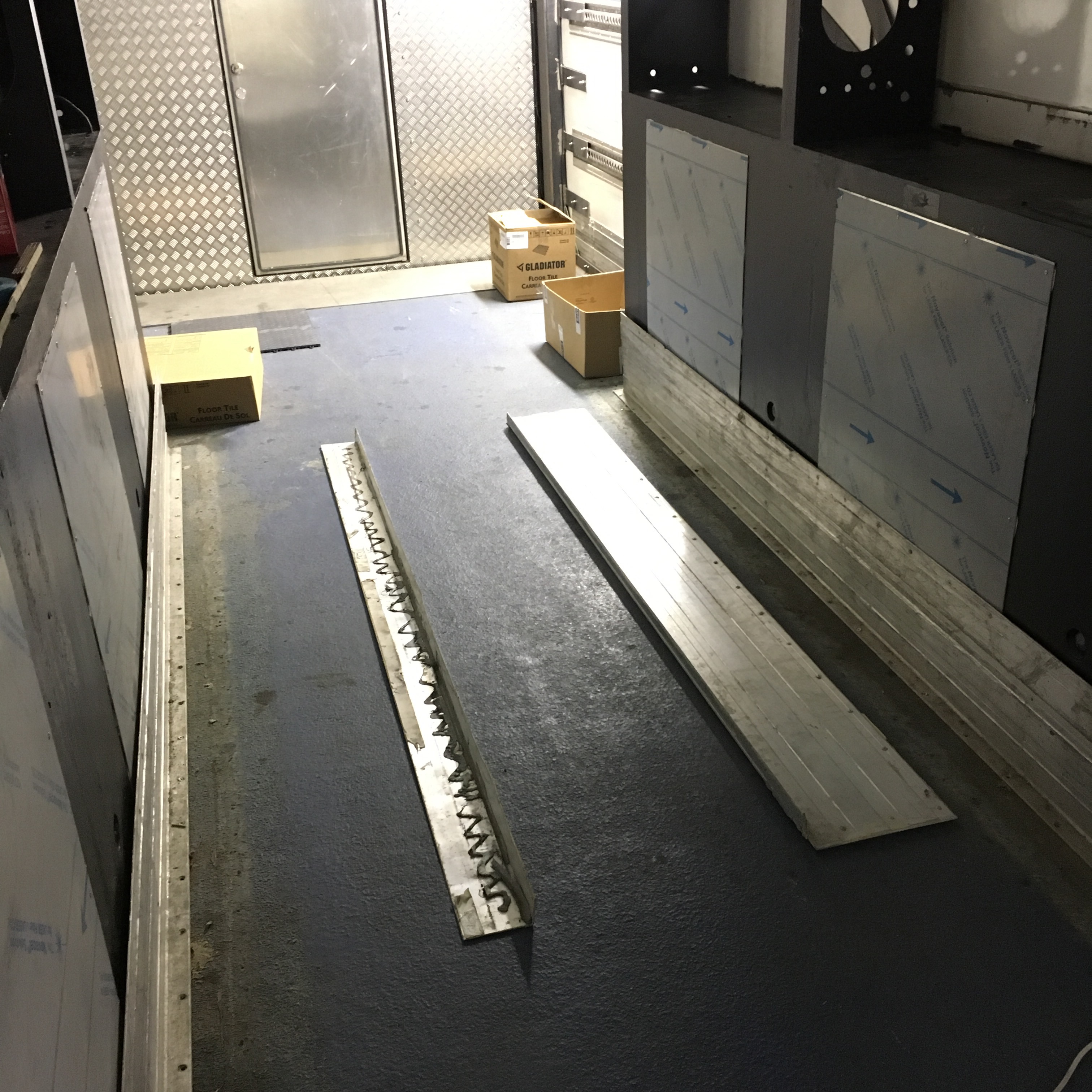 Making plans trying to organize were our cabins and benches will be in the future 🙂