First of all I want to say a huge thanks to all of the people that been a part and been helping out with the trailer project during this year! Our awesome team! Max, John, Patrik, Dad! And our awesome partners and friends that been supporting this project, Erik, Lasse and Per from Bengtssons Smide, Danne, Patrik and Alex from Berga Lås & Larm, Roffe from The Parts Stop Sweden, David and Bengt from Swedol in Arninge, Johan from LSF Custom Paint, Peter and Patrik from Rörmekano, Jari from Eltric, Dolle from Nicma Tools, Kenneth at Swecomposite, Janne and Isak from our own companies, Patrik Widd, Martin at Autocut! Thank you everyone you all made this possible!! 😀
Now some news, me and Max have got some stuff made during the last couple of weeks and finally the trailer got a Swedish license plate and are inspected and approved to use on the roads! That's one big step for us after this messy year and it does feel good that one thing on the list is already done for the 2017 season! 🙂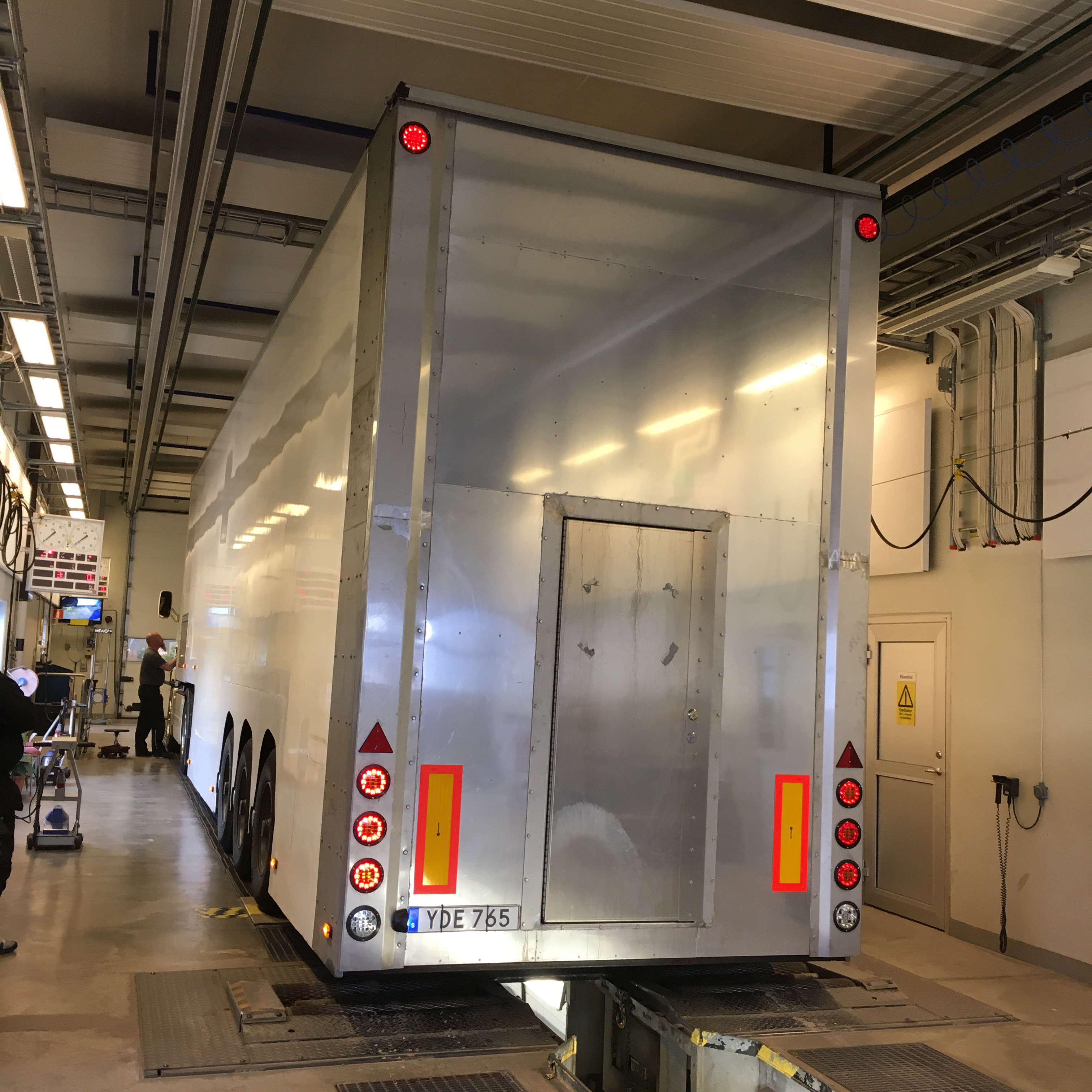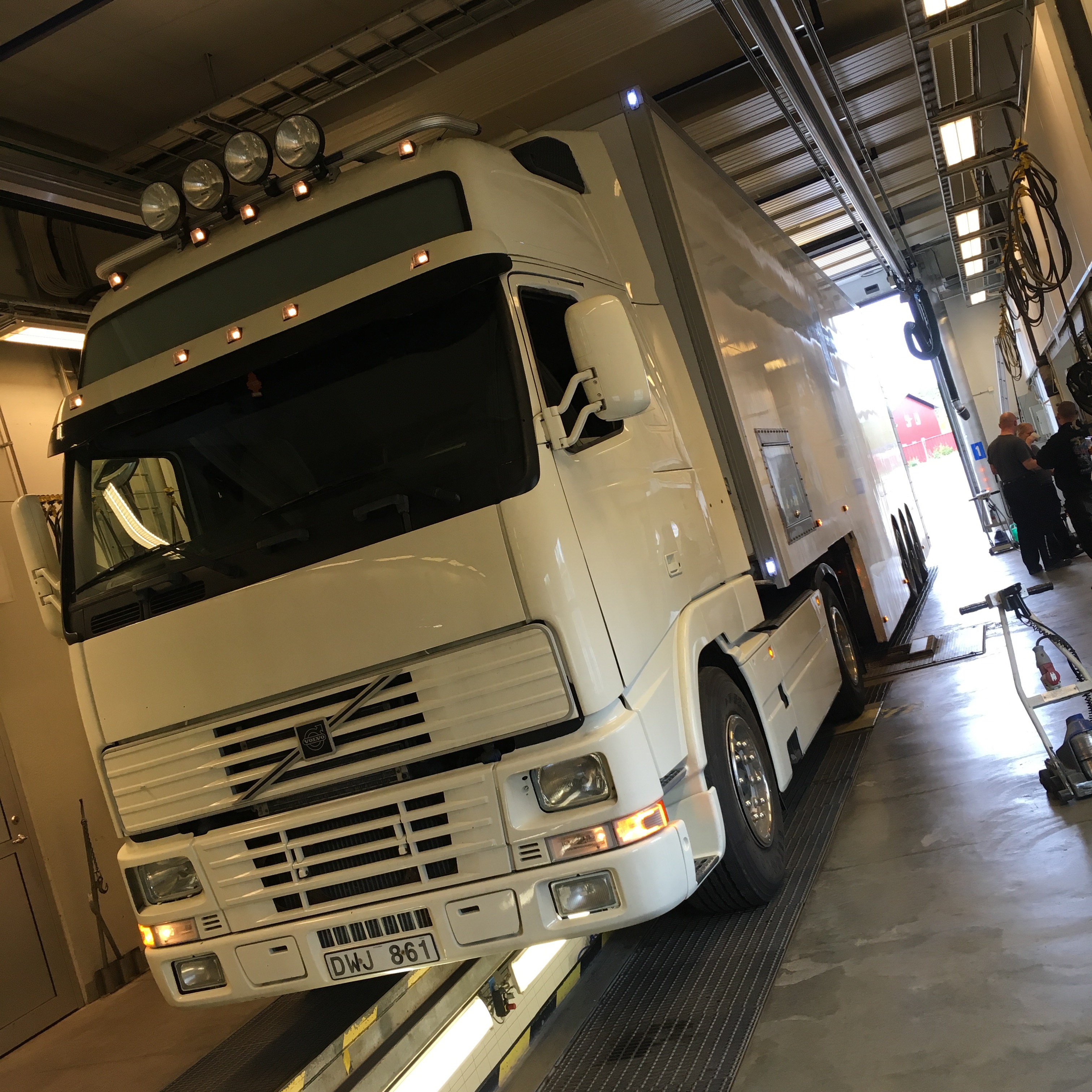 Feels really good but it would never been possible without all the work we in the team spent on it during this year, we got a trailer in really good condition after all bodywork we made on it and now it's time to start working on the inside and get everything organized like we want to!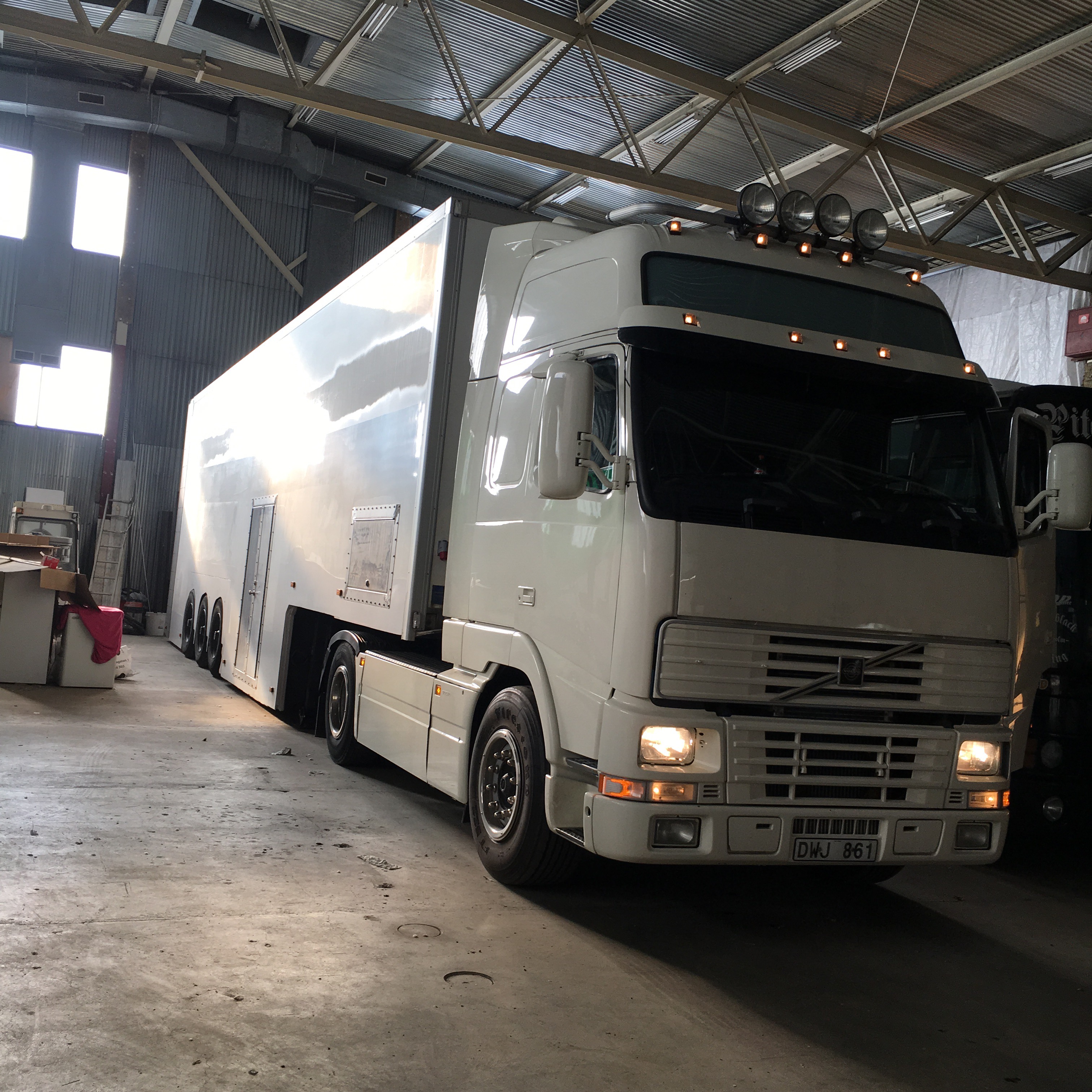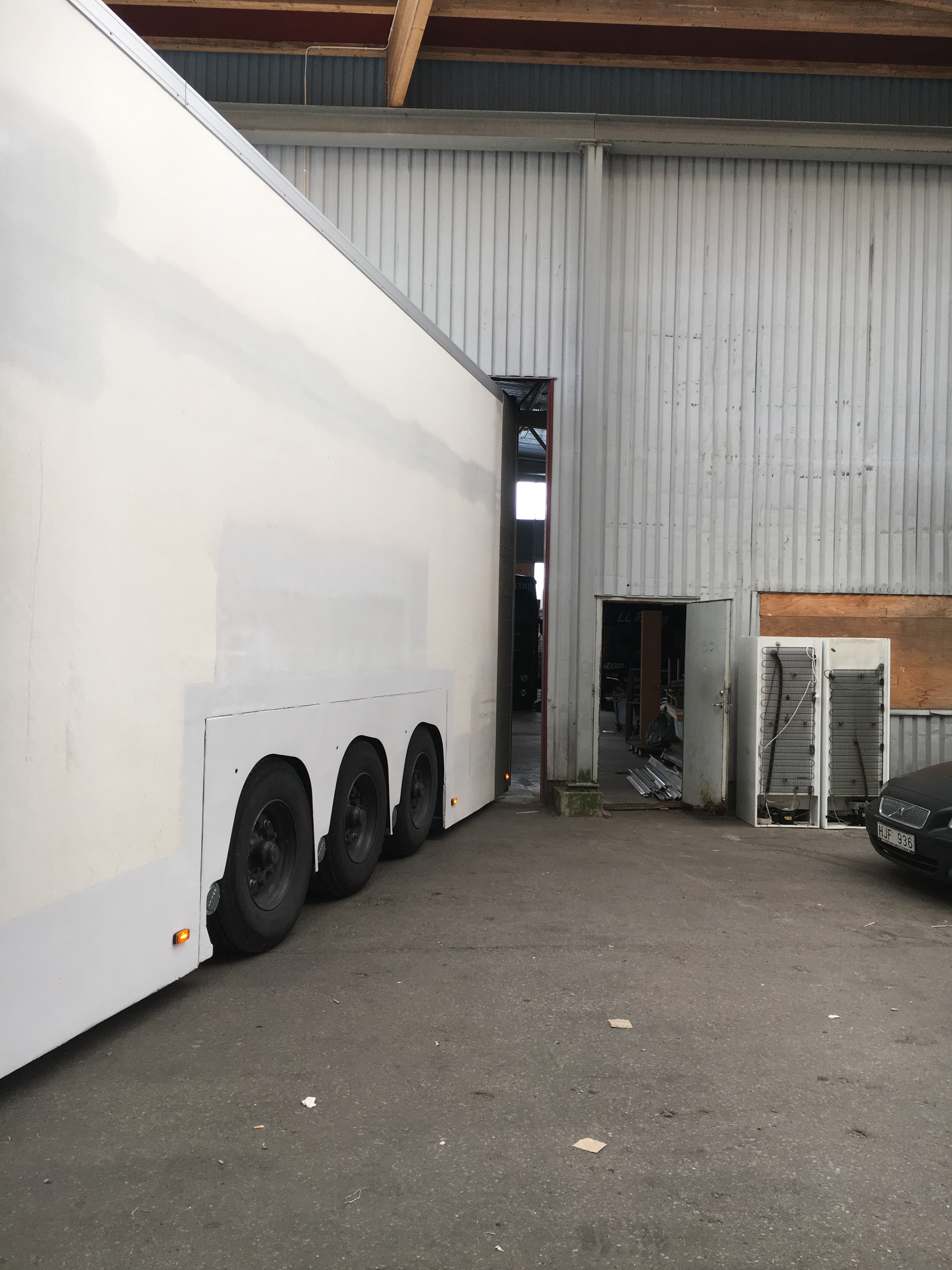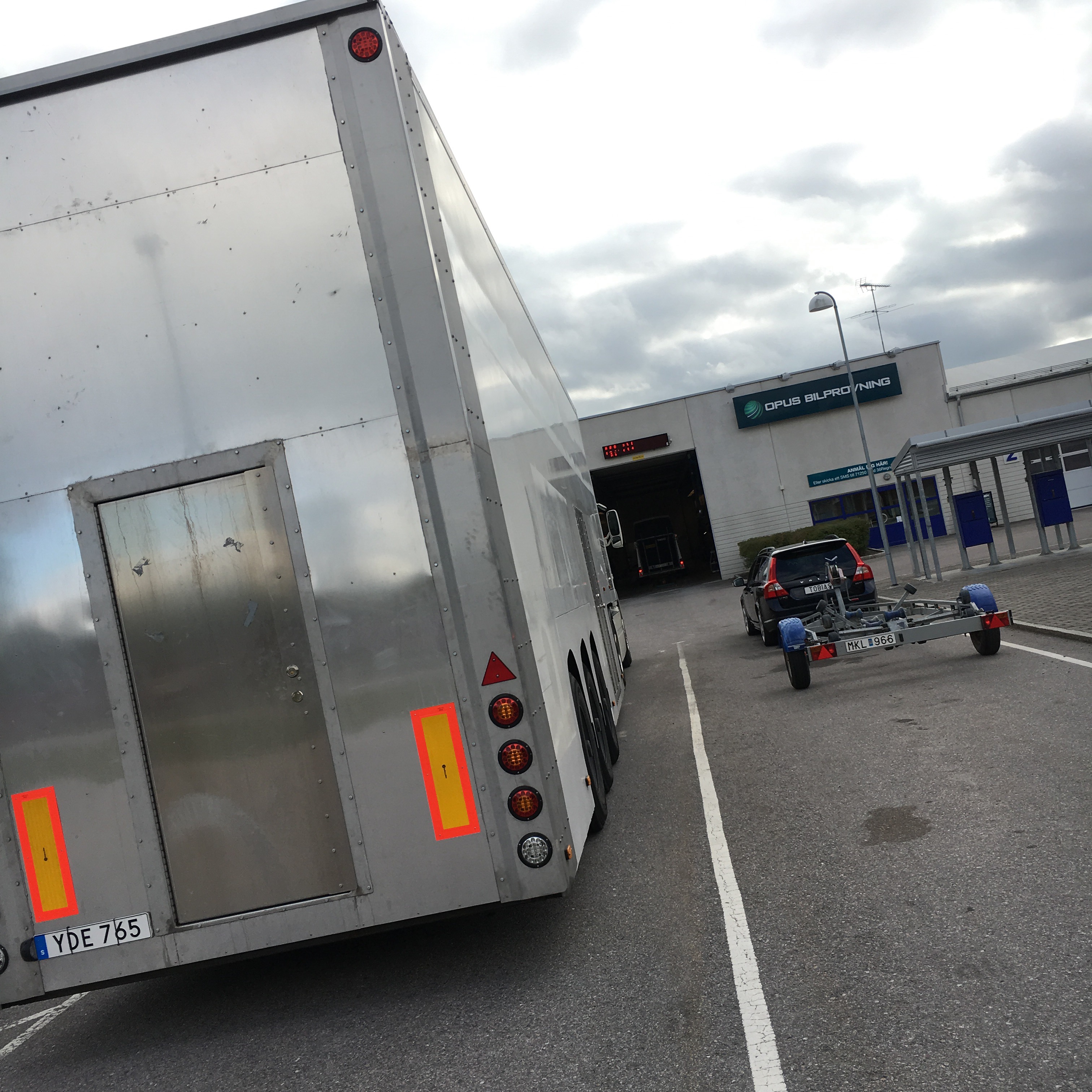 The inspection went really smooth only thing we needed to do to get it trough was a small adjustment on the brakes on the middle axle 🙂
I want to take the opportunity to say a huge thanks to Åke Granholm for letting me rent / borrow his truck during this summer, it have for sure made everything much easier for us! Thank you very much!! 🙂
We did also unload the Chevelle and some other stuff and got it back into the shop again!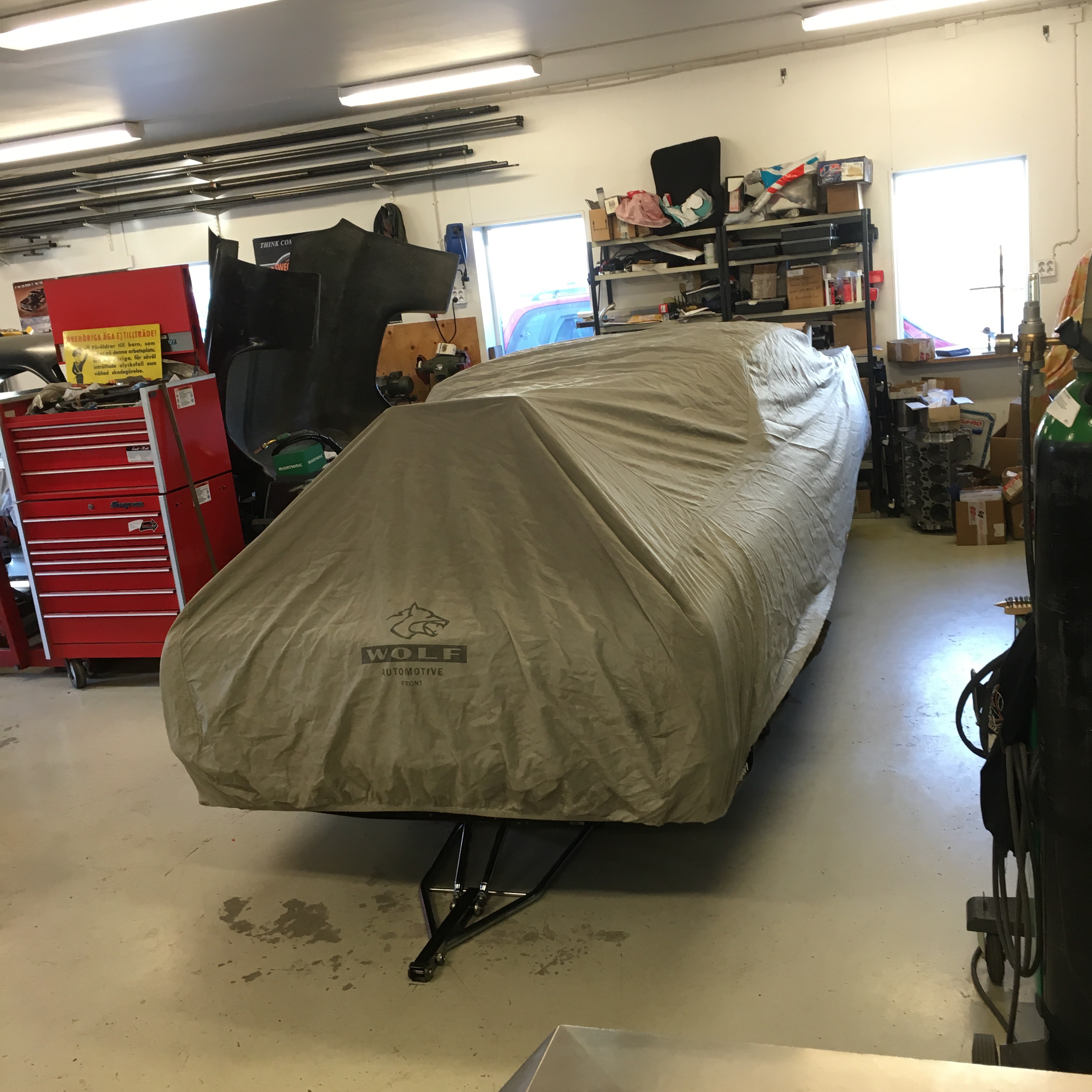 We did also say good night to the Chevelle, at least for a while… Soon it's time to start working on it and get it ready for the 2017 season! You did good this year and you will do even better next year! 😉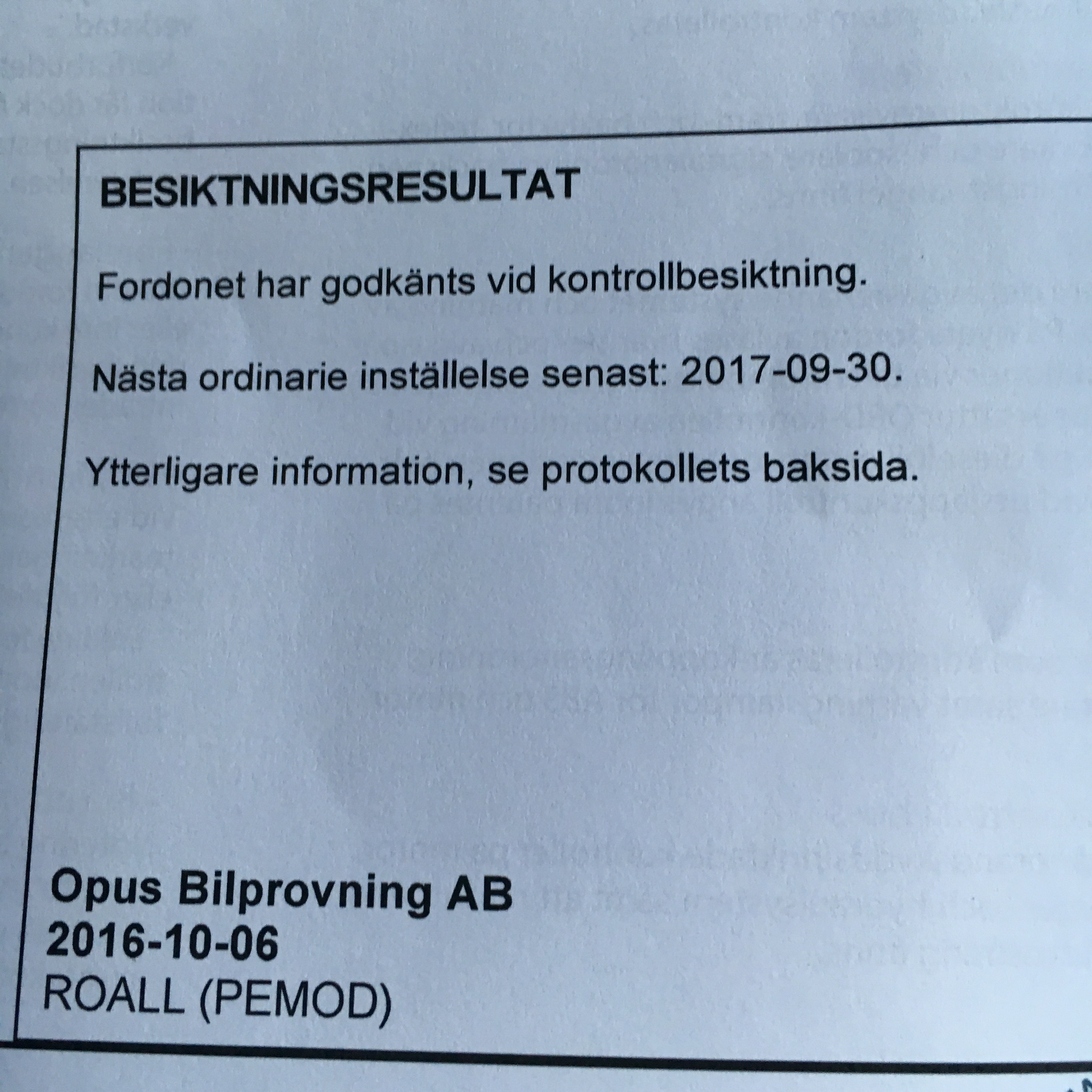 This felt good, it means that we can use the trailer for one whole year before it's time for the next inspection on it.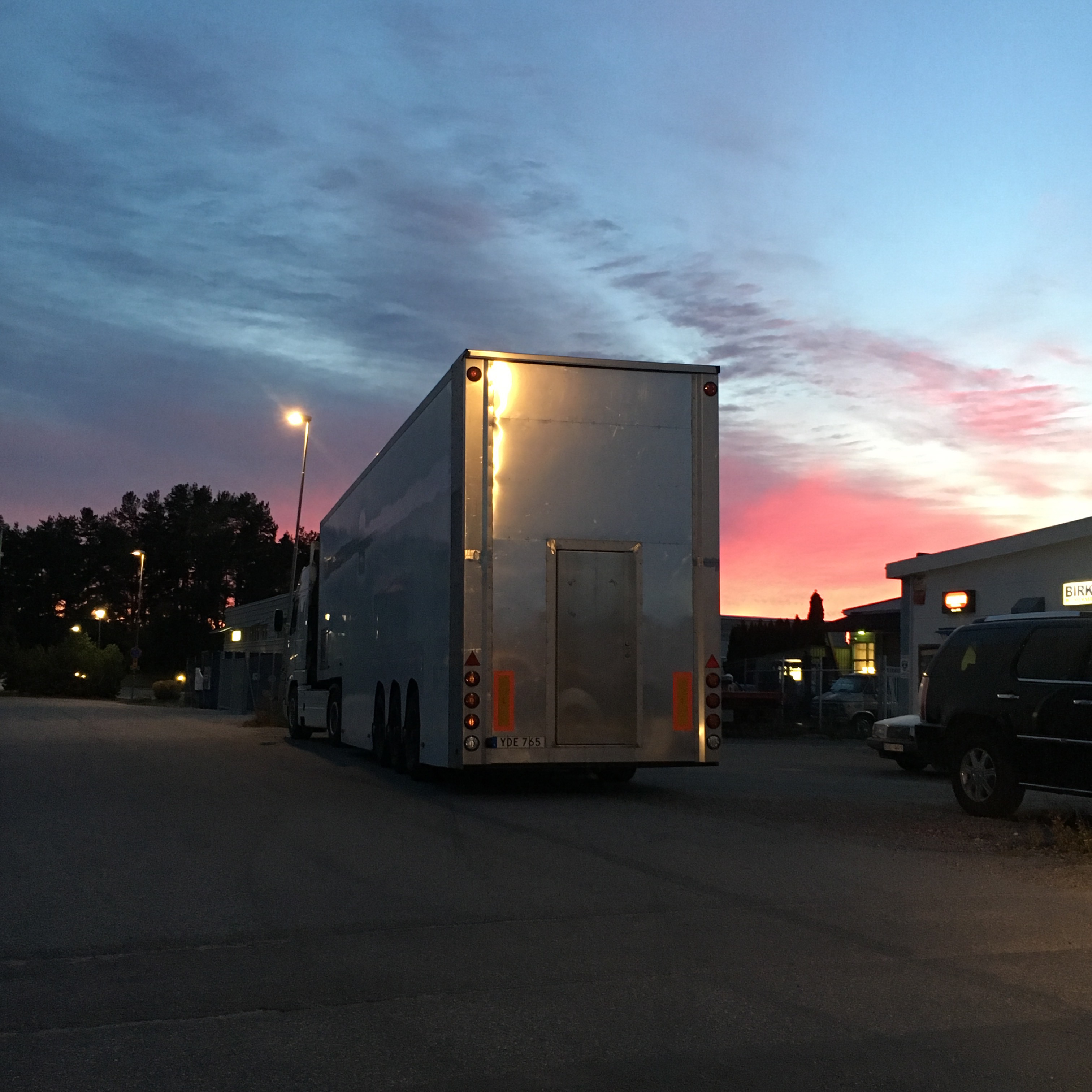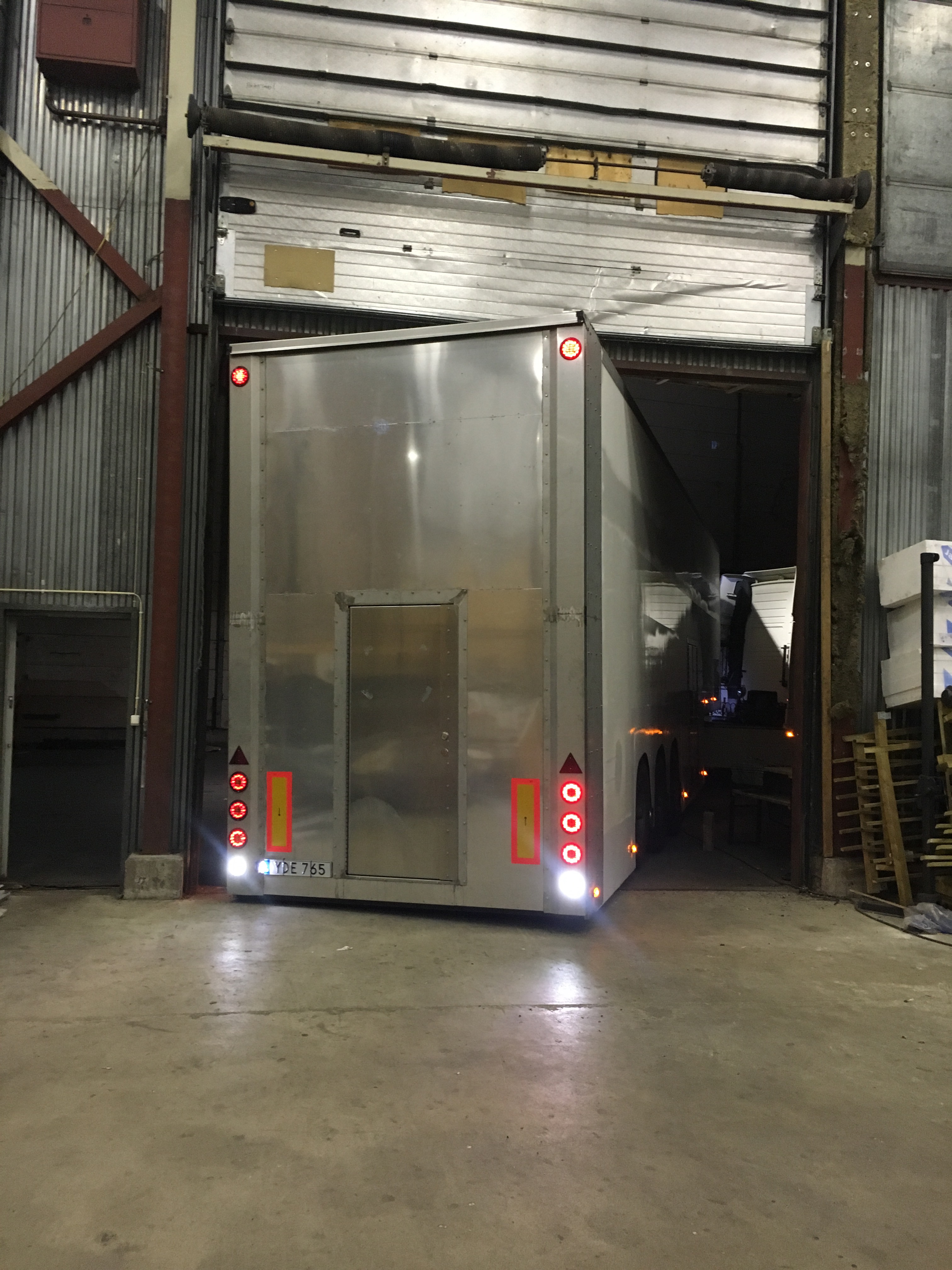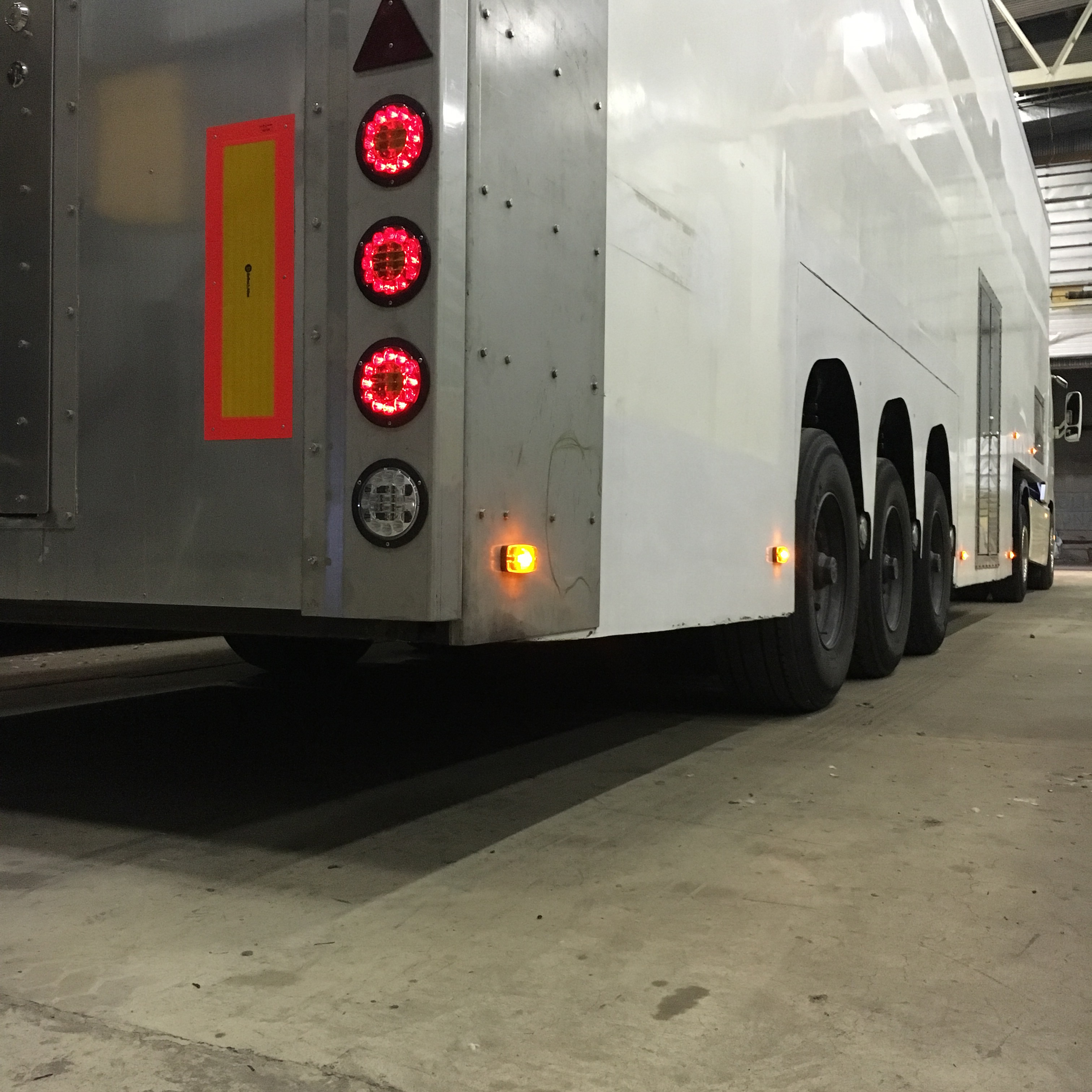 Time to get it back in the trailer shop again, a huge thanks to Göran at Takmakarna for letting me rent this spot so we can work inside during this winter also!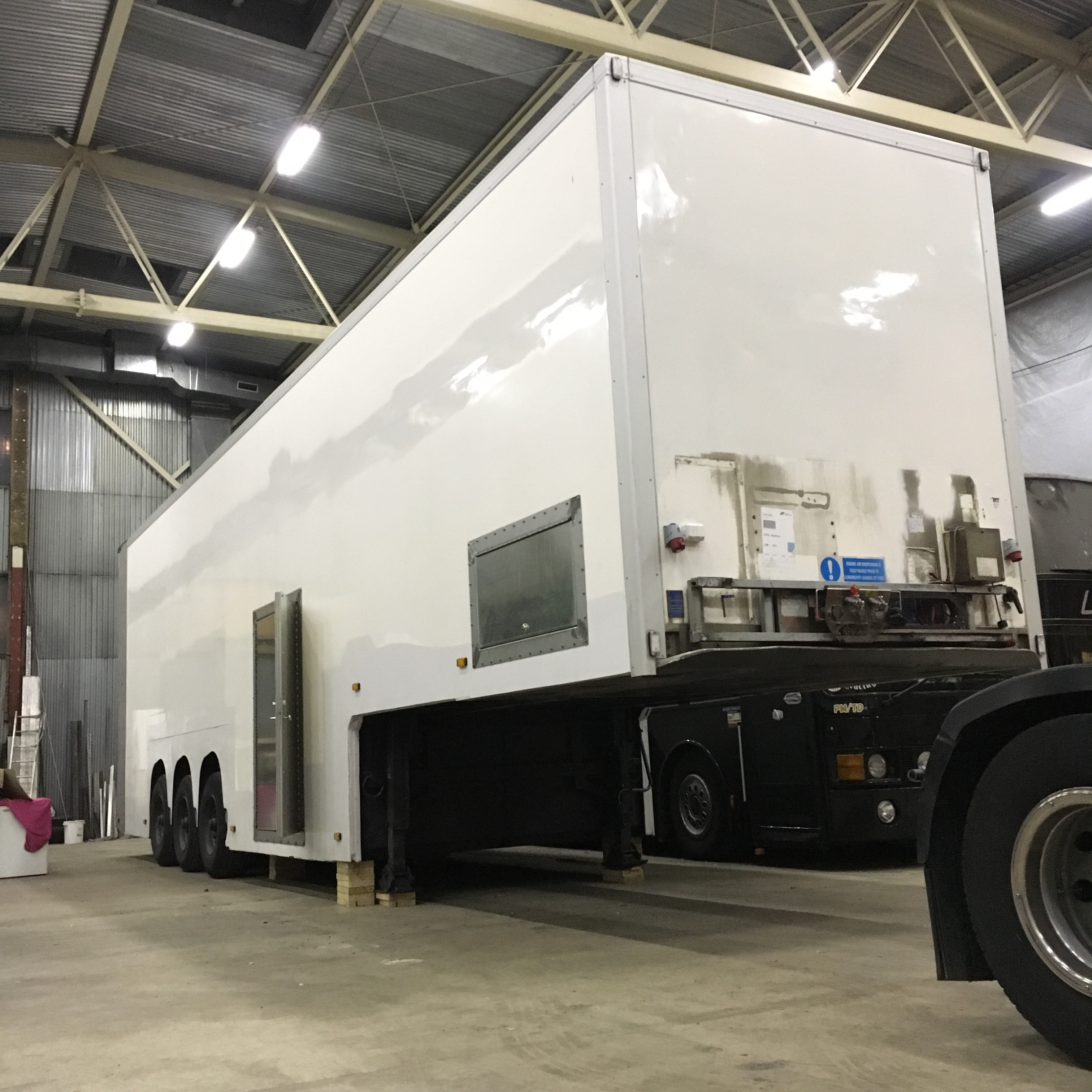 Back in the right place and back up on some blocks so we can get the wheels of it. Soon time to start working on it but first we need to make a plan where to start and what we really need to do on it during this winter.
Will get back with more info soon! 😉