Finally some stuff starts to happen for real with the trailer, but it's been a really long way to get here… First the company that helped us to lower the roof and blast / paint the trailer underneath messed up so we got about 3-3.5 months after in our scheduled (and I'm still not satisfied with what they done) and to get that time back in missed working hours will be hard… I mean of course I can spend even more time on it but my guys in the team that got family's and work and actually are having a life outside this racing thing can't spend as much time as me on it and I am REALLY REALLY happy to have guys like Max, Jocke and Patrik "the Mas" around me that want to spend there free time in a cold dark shop doing what they can to help me out get this thing ready so we can use it to our first outing at Malmö Raceway in the end of April, it looks like it will be hard to make that dream come true but we're working all we can to make it happen!
Also I been working with a guy that was supposed to help us out with a complete deal for the hydraulic system to the tail gate lift, first time I called him I told him how I want to use the lift and that I need to have the parts for it like yesterday and after about 8-10 weeks when I done that guys job and helped the company they get the hydraulic cylinders from to design it just like I wanted it I finally ordered the parts in the end of last week…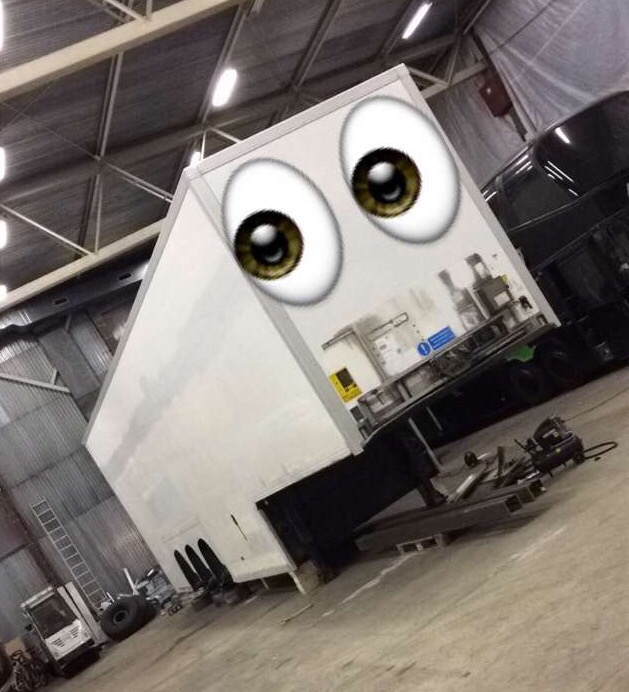 Looks a bit scared!? 😉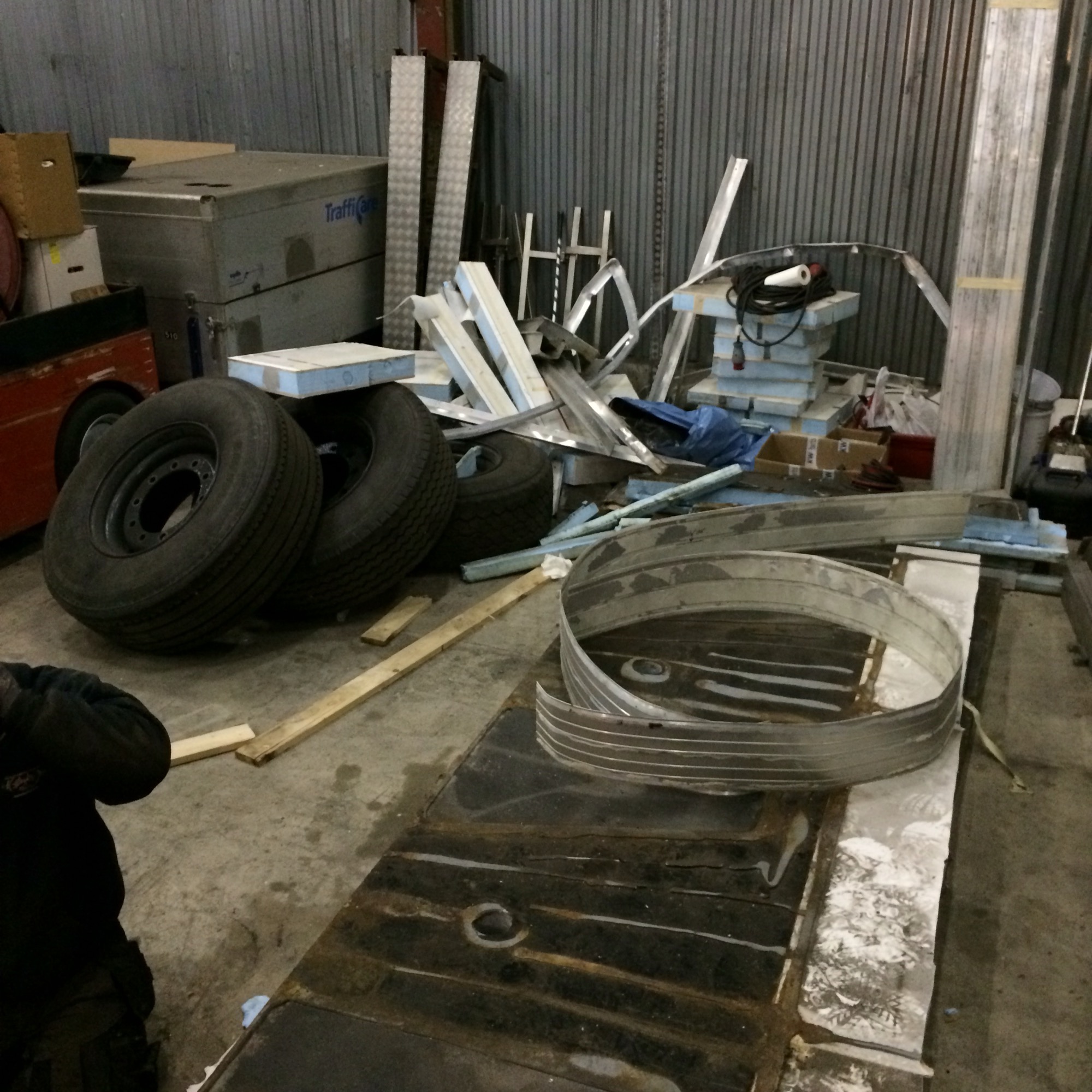 Out with some old stuff…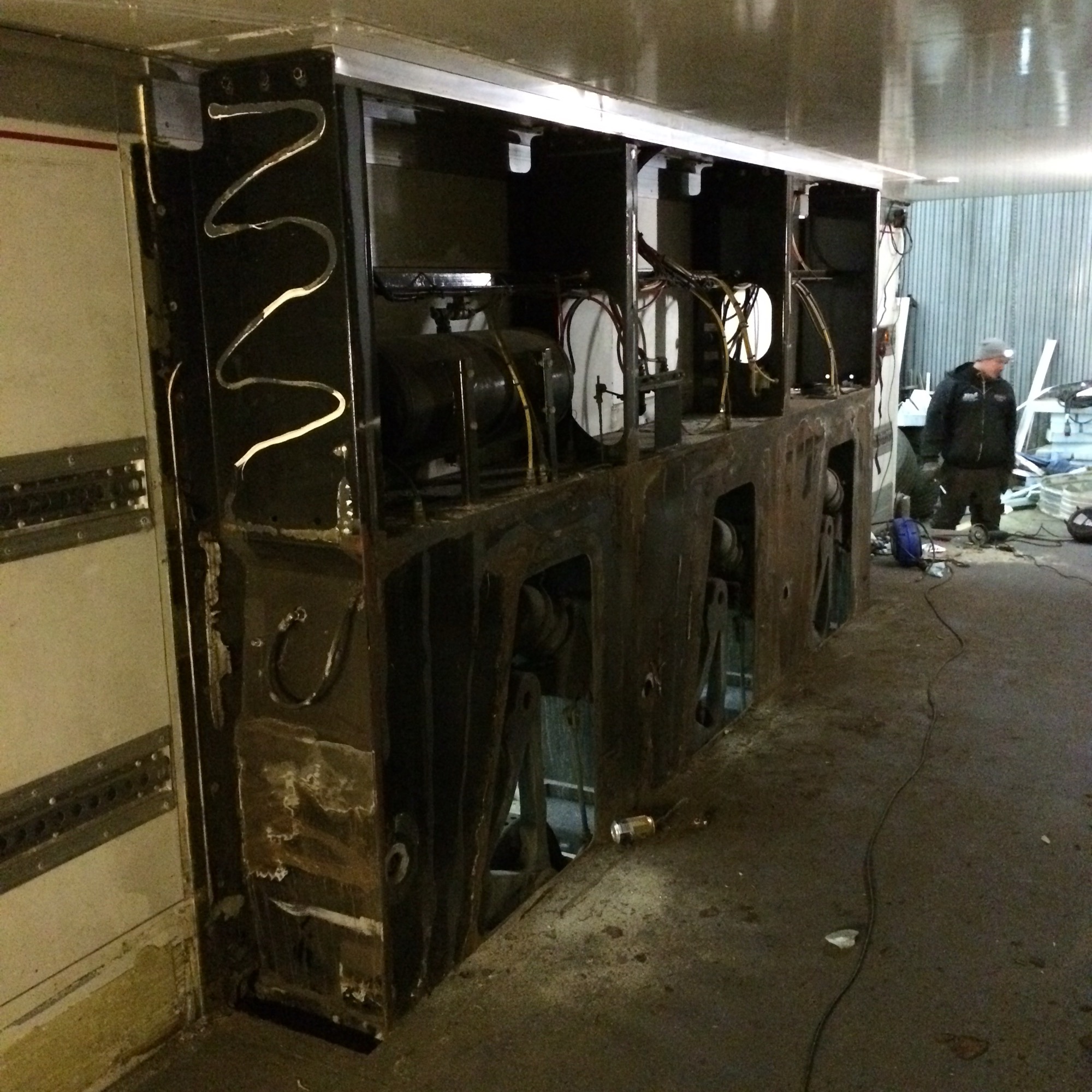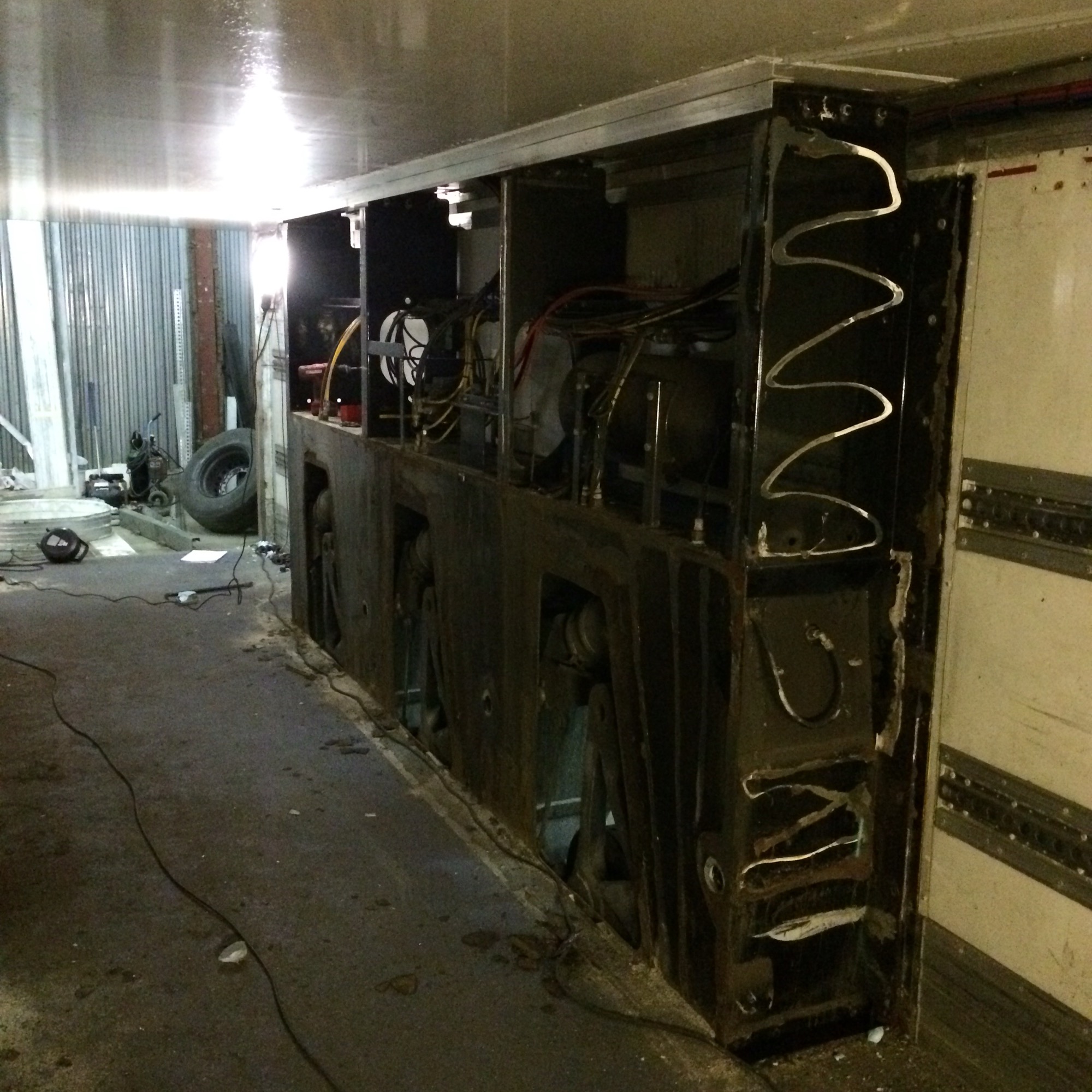 Naked and a lot of work to get this done, but this will make a lot of more room for us in the trailer.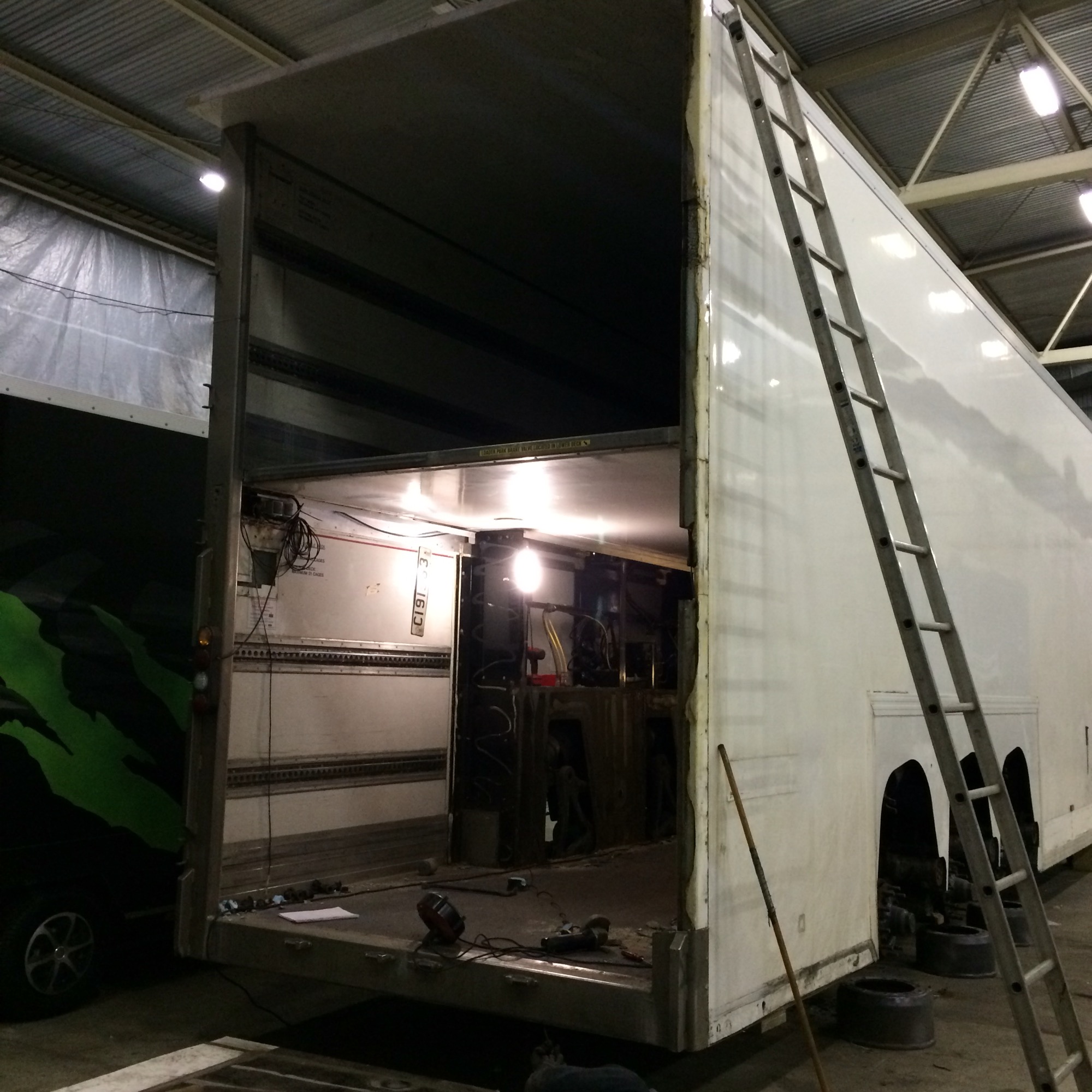 Nice, dark, cold… So much fun!! 😀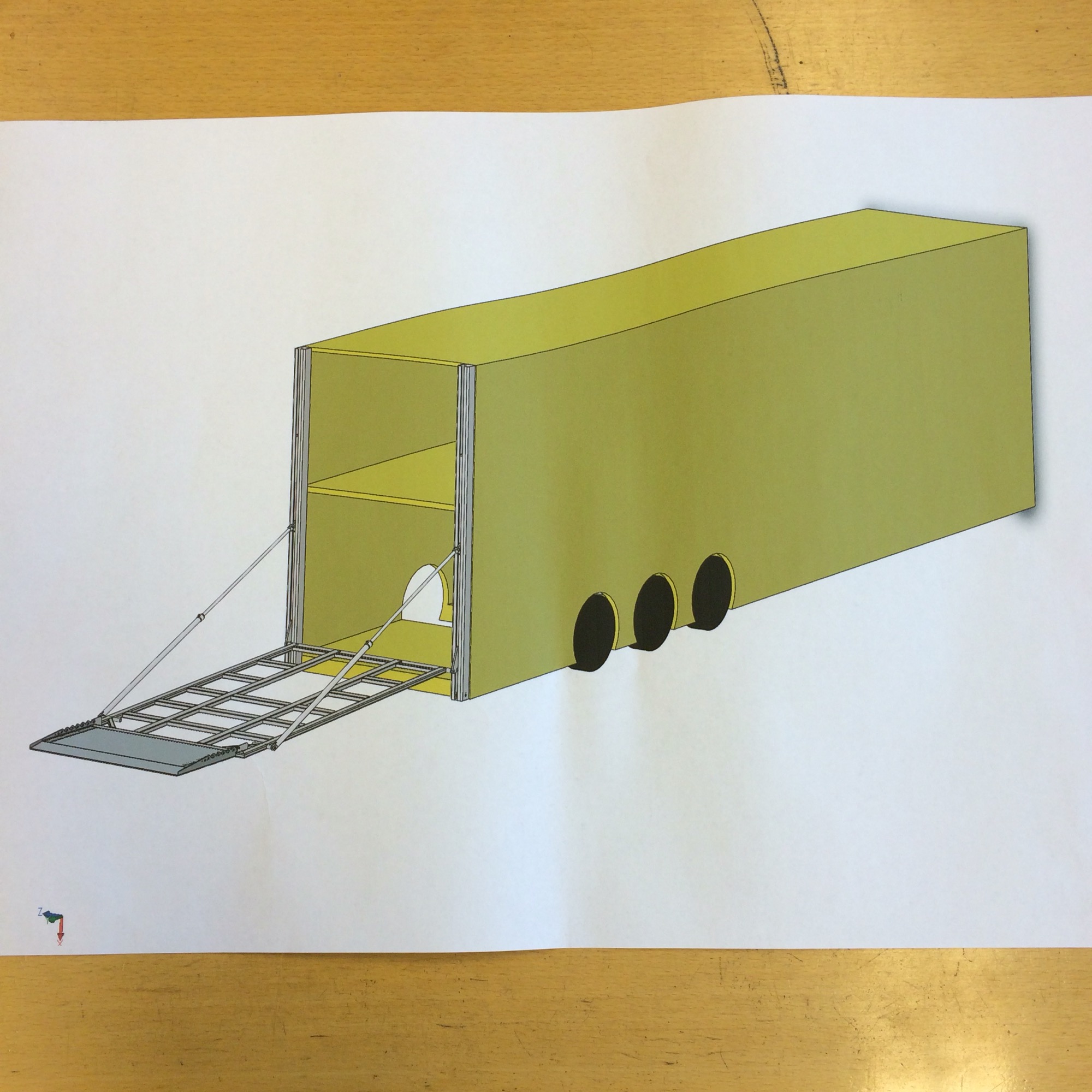 Drawing day with Patrik Widd. 🙂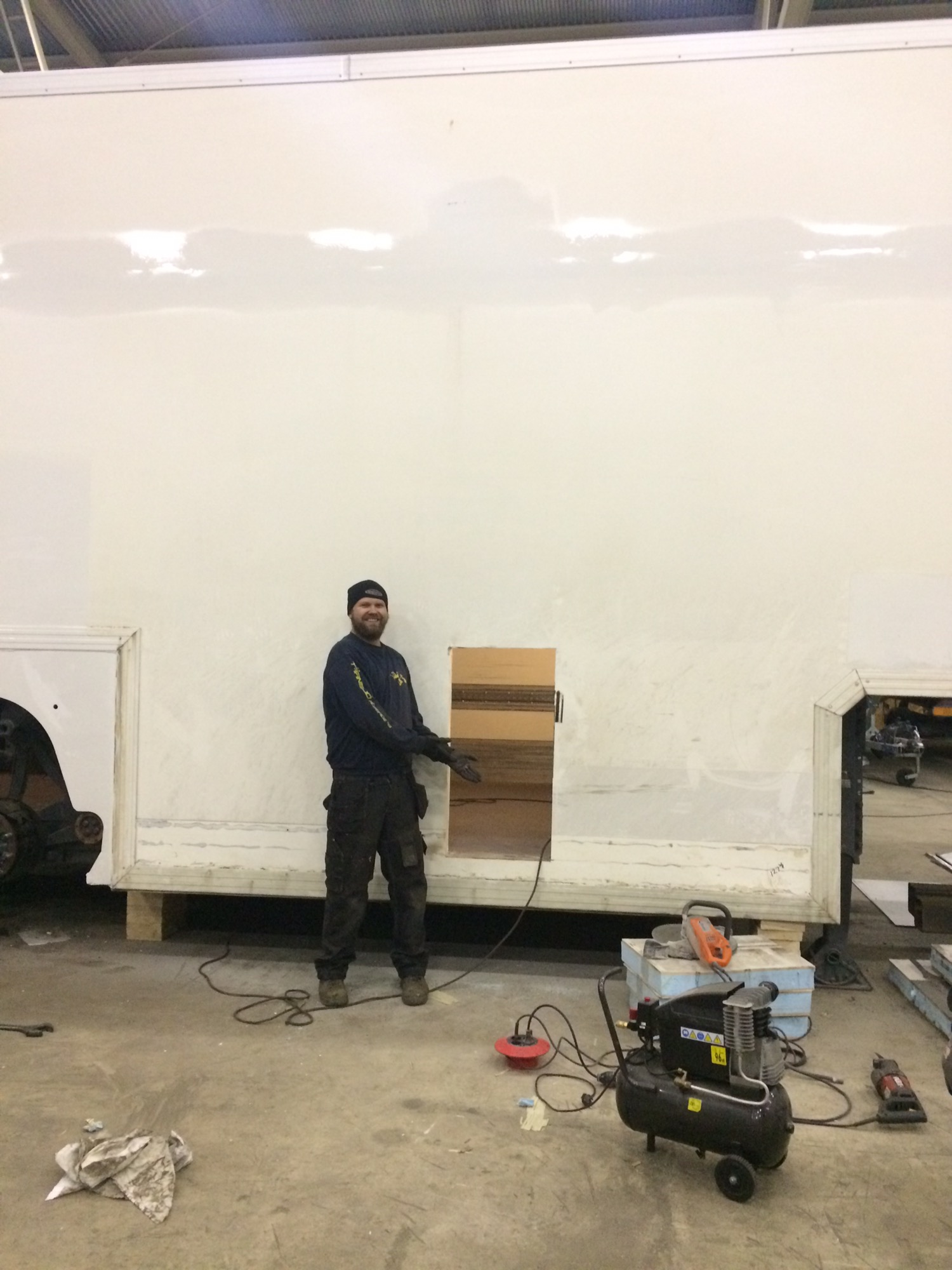 Patrik is really happy after cutting up a door specially for Andreas Arthursson 😀
I'm really happy to have these guys with me as a part of my team, love you guys! 🙂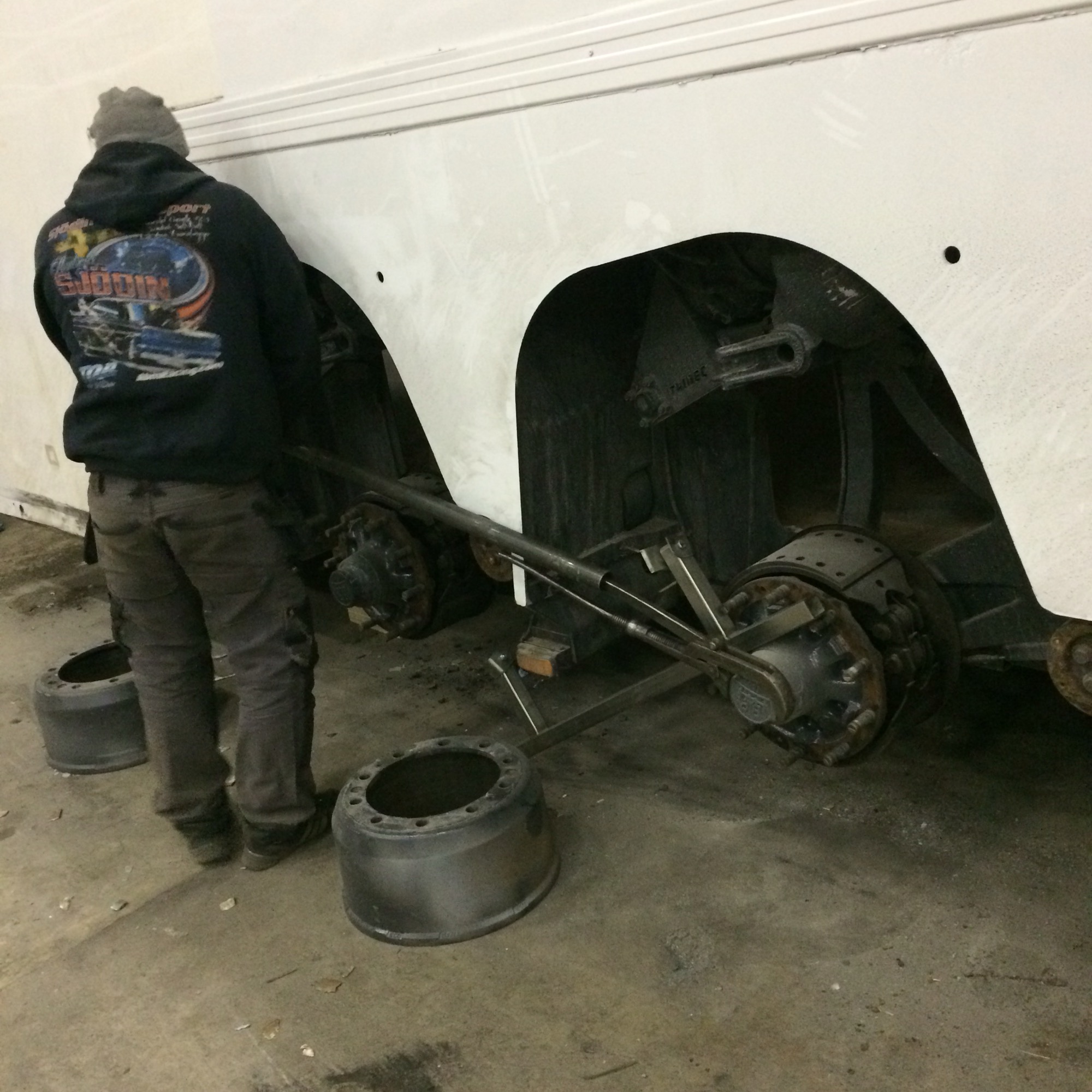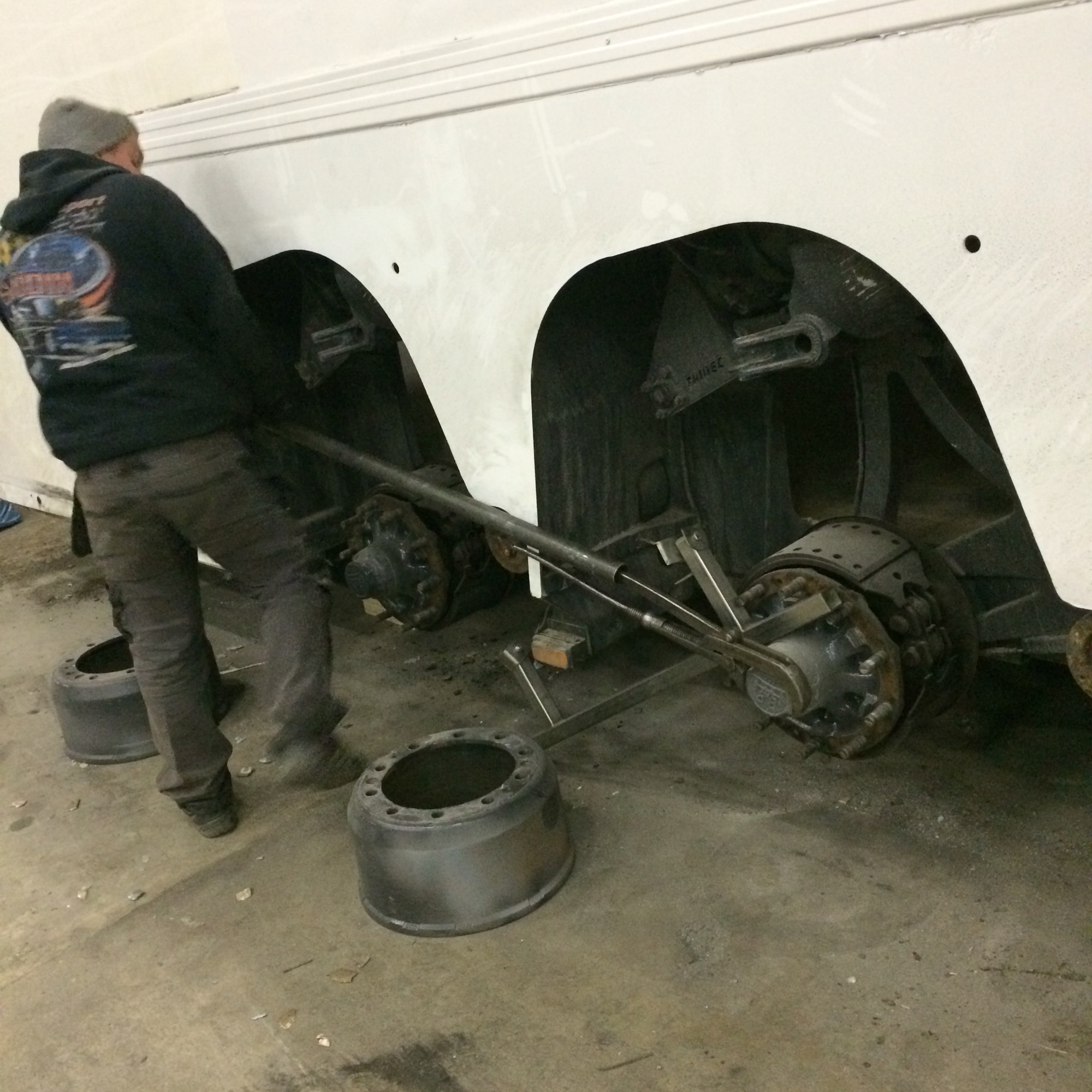 Max enjoys using the large tools!! Just like always… 😉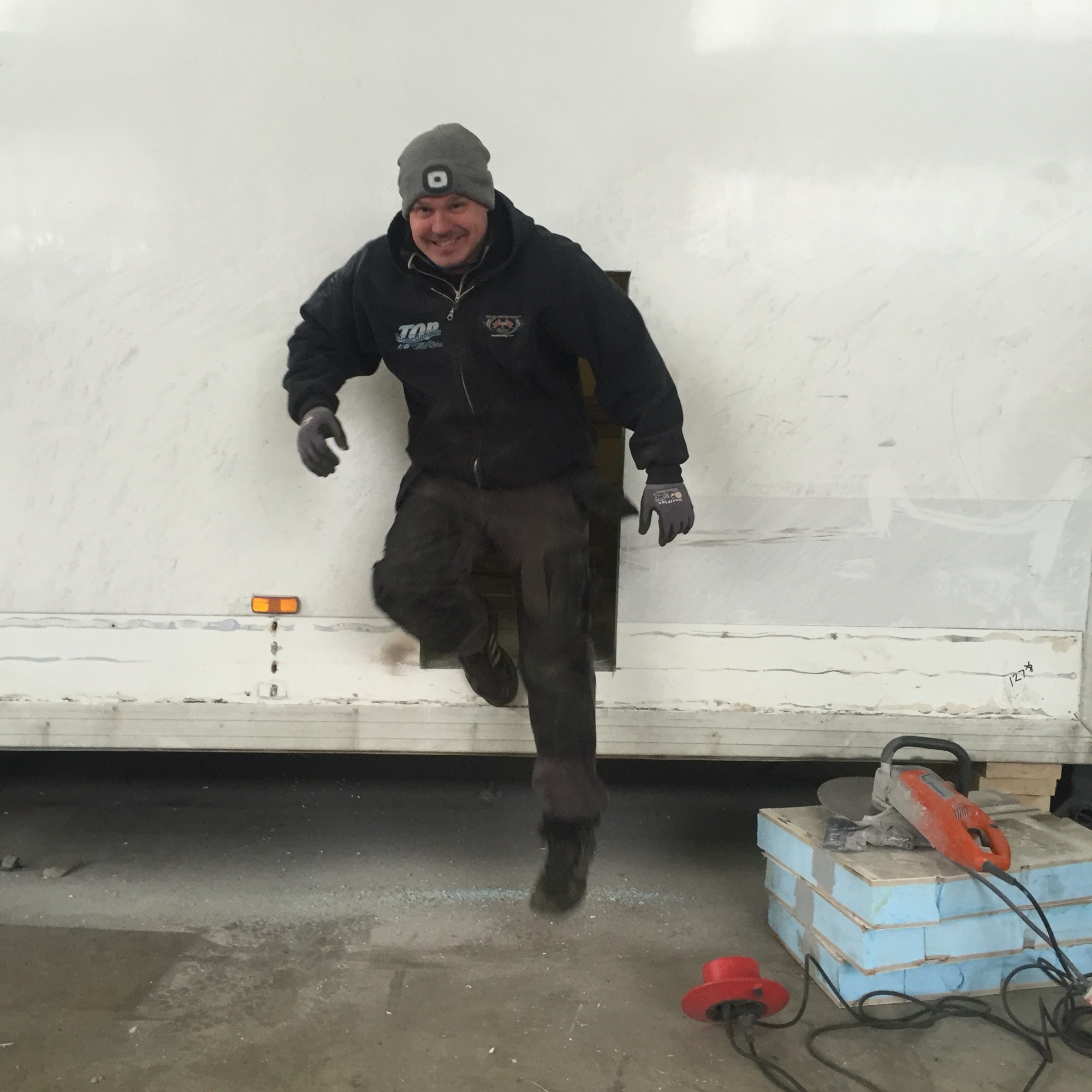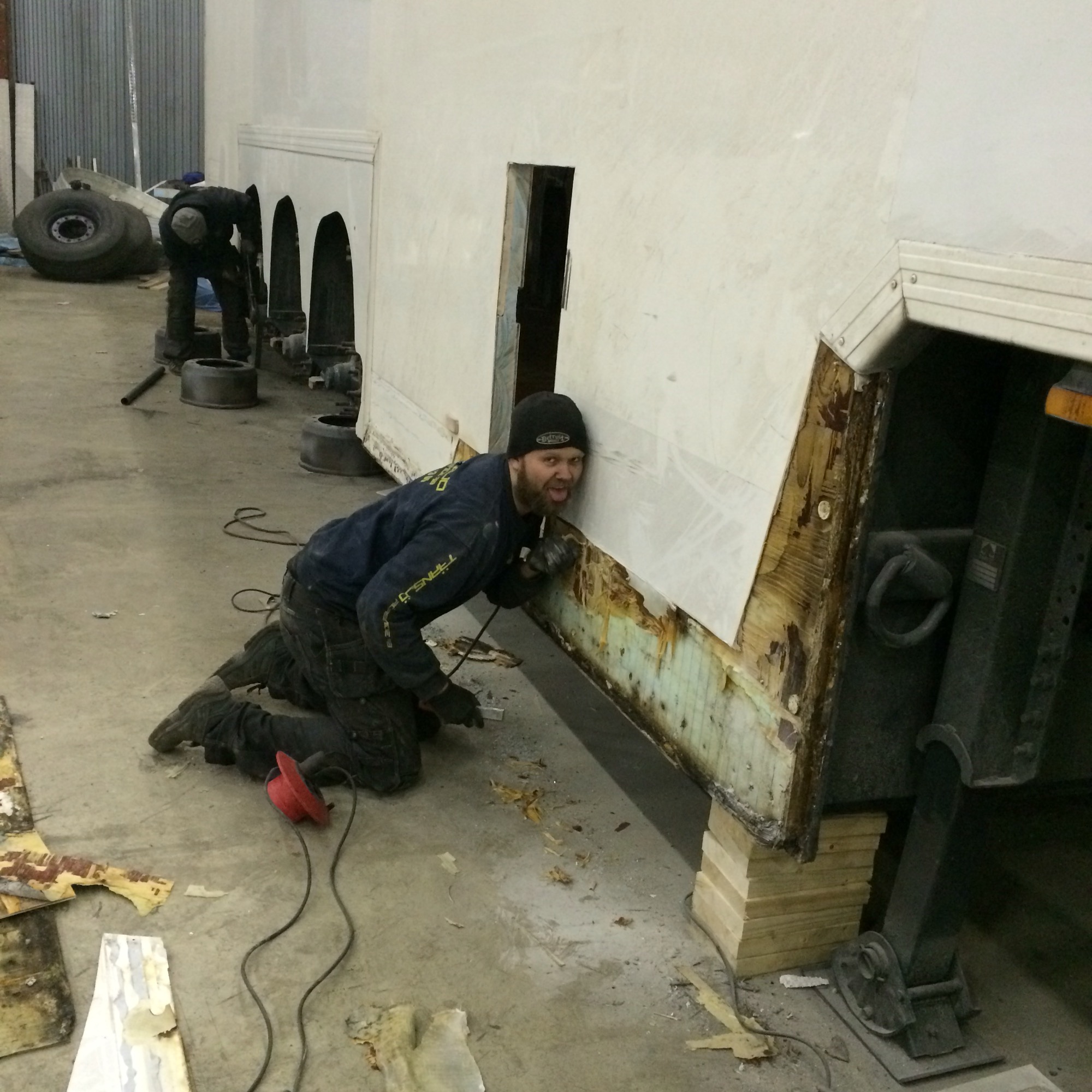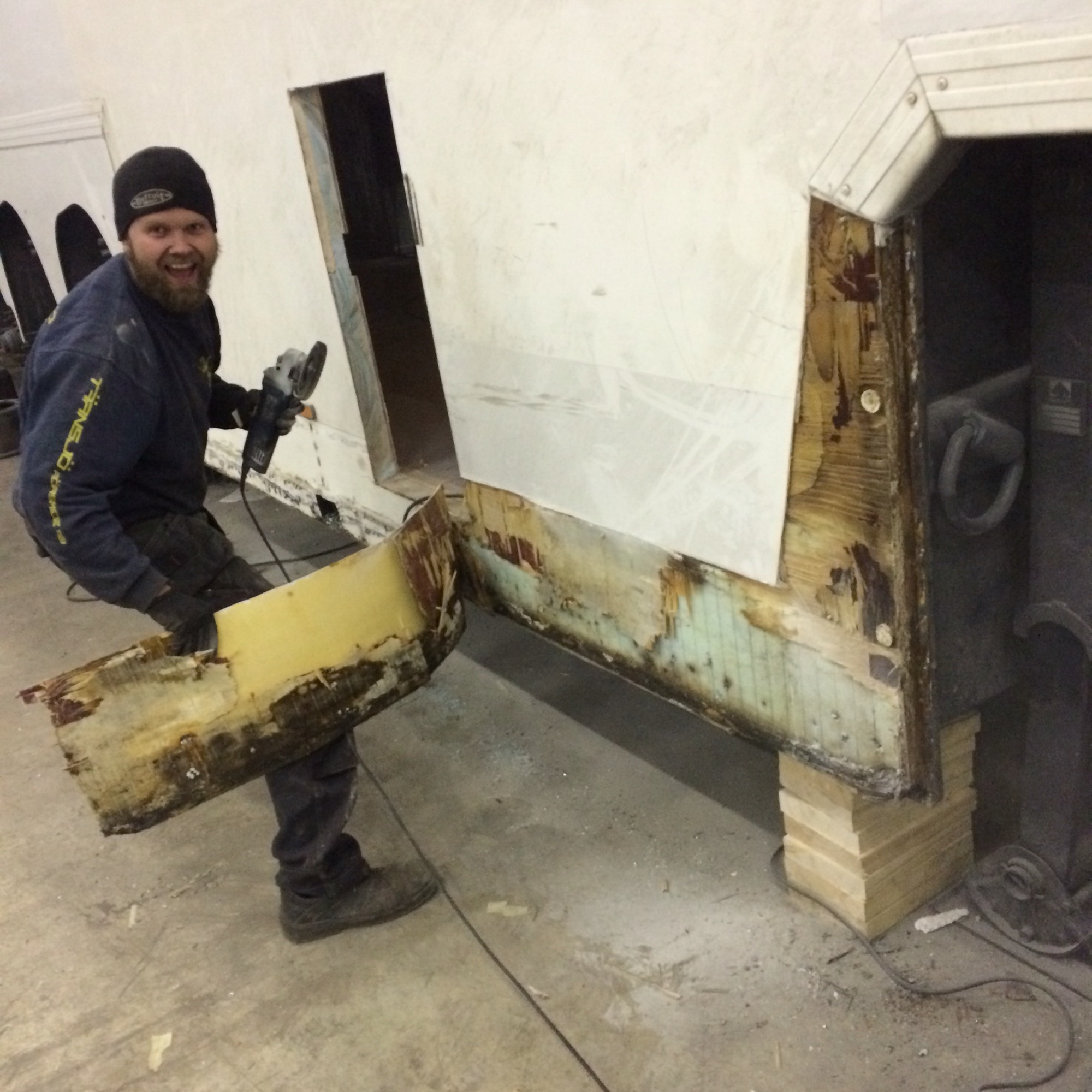 I don't know the secret but it looks like they enjoy this and also have a lot of fun doing it… 😀 To be honest I don't like to have water in the side walls on the trailer 😉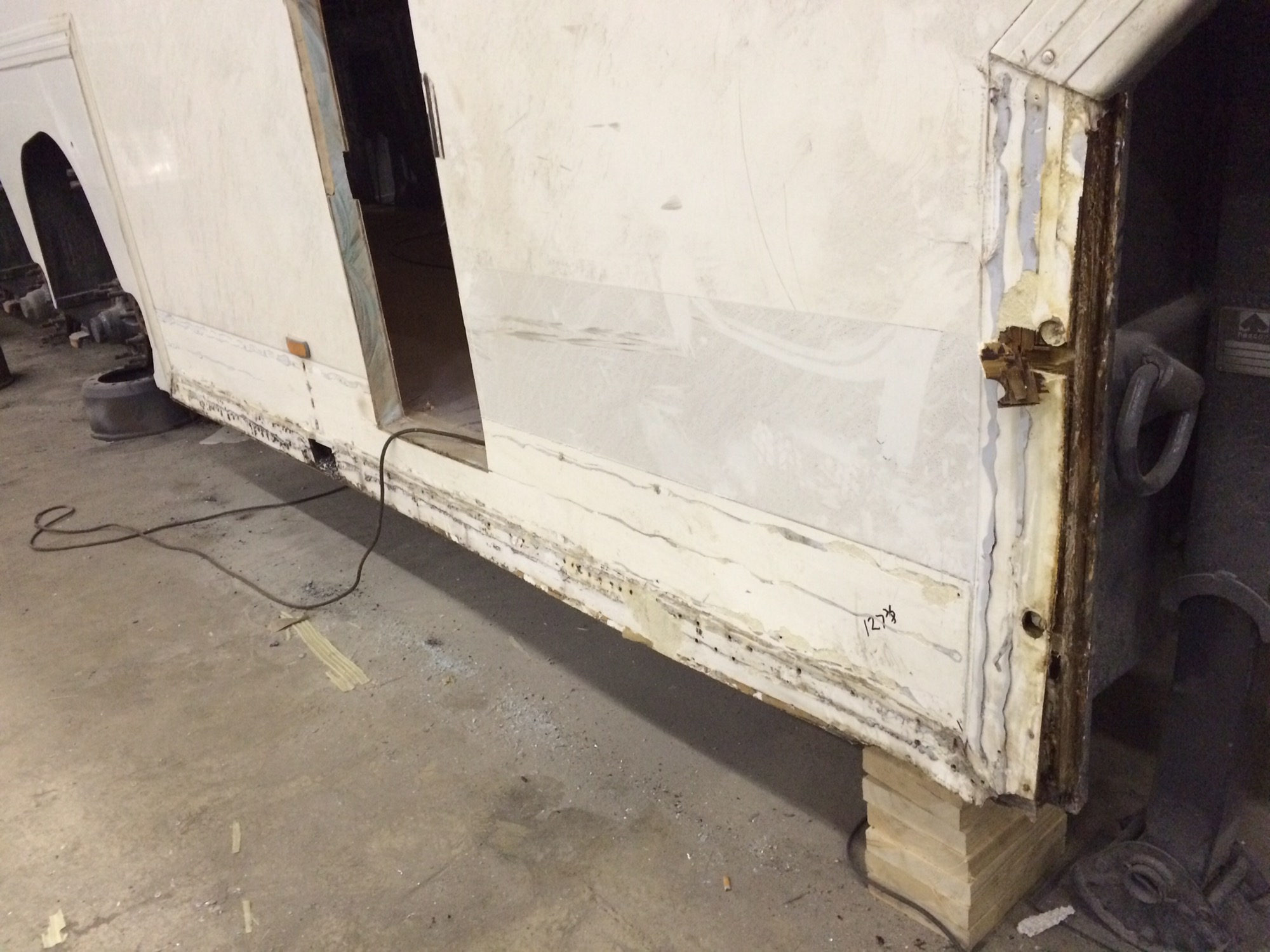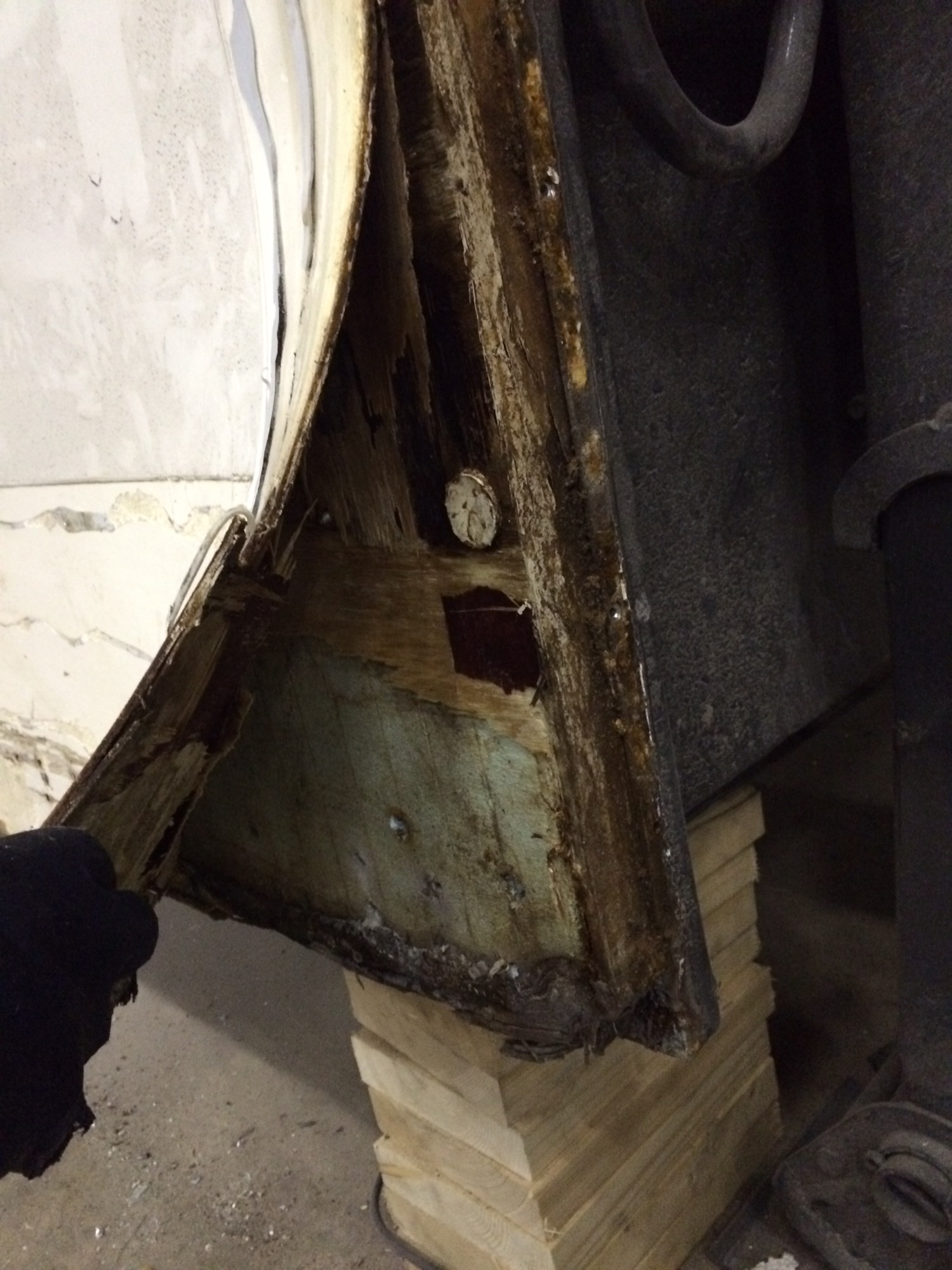 Not funny… But it's better to get it fixed now instead of waiting with it!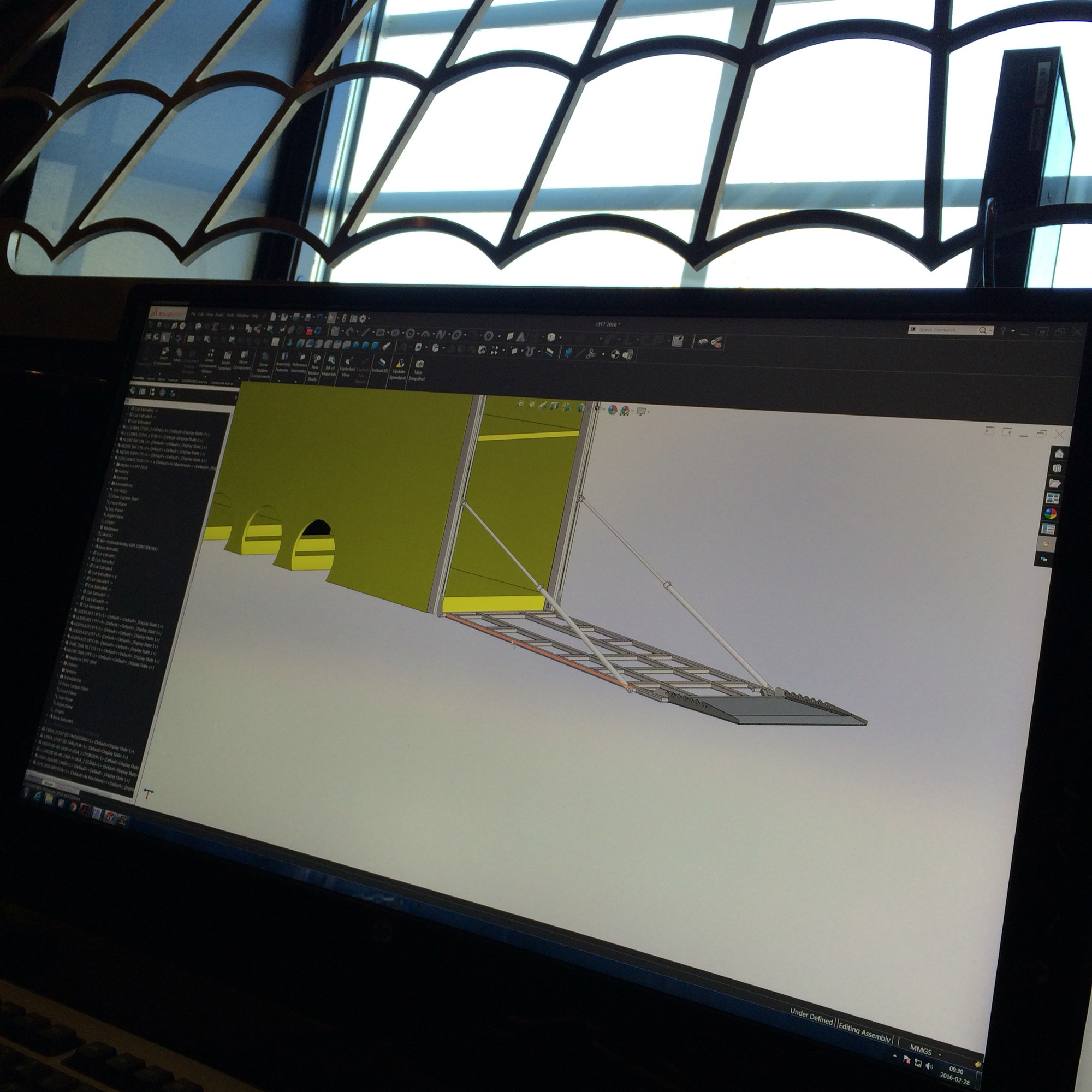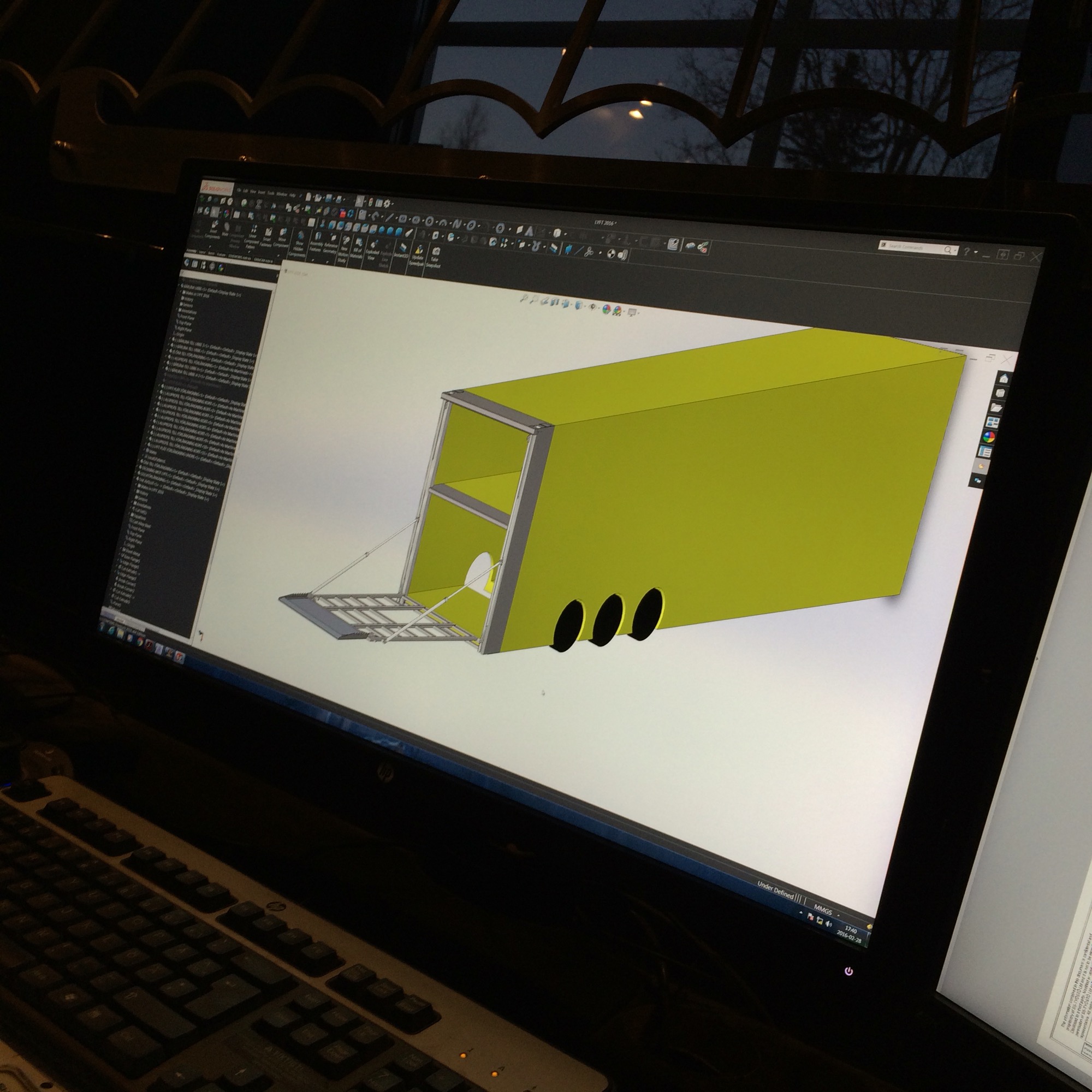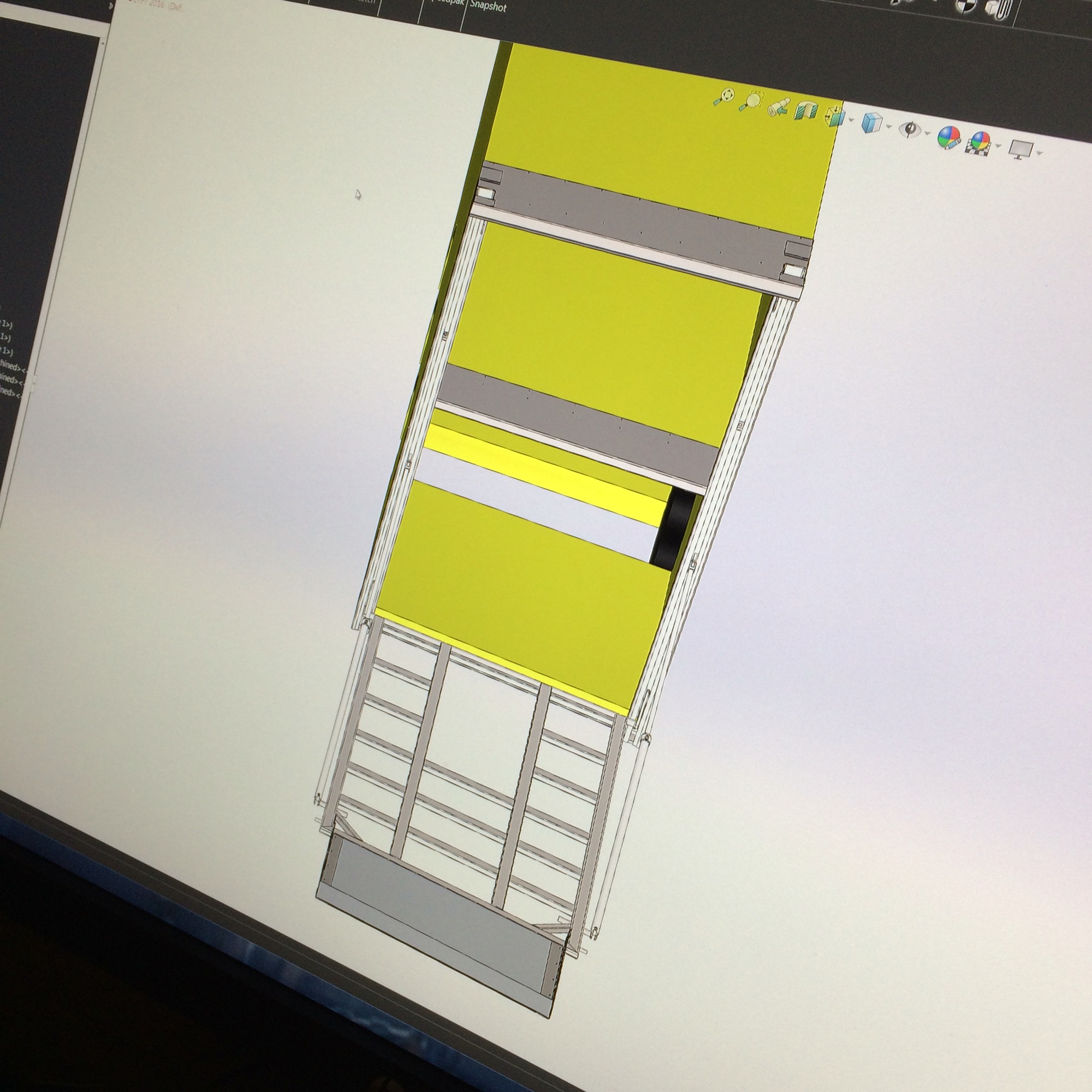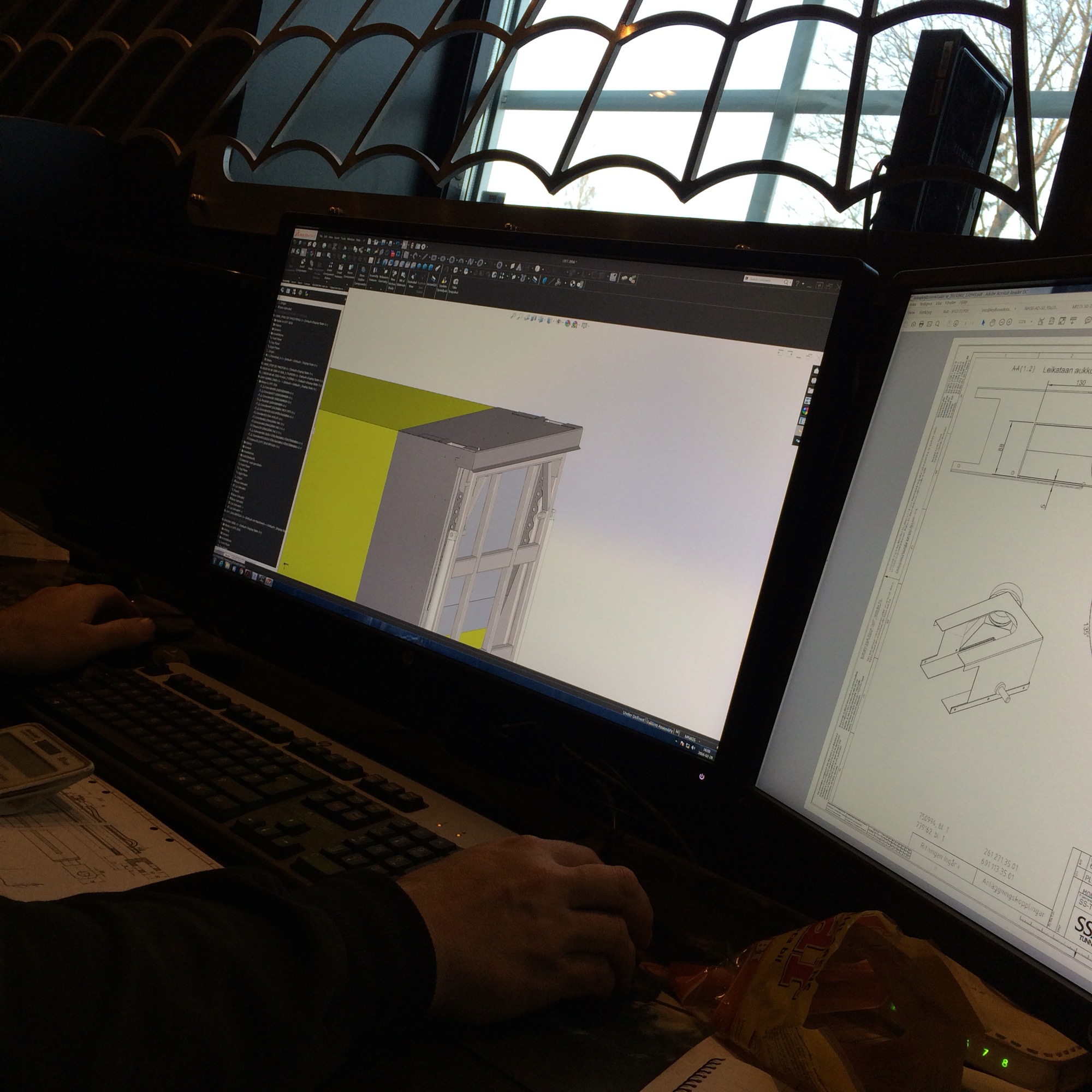 One more drawing day at Patrik Widds place, and finally it's time to start order material and start fabricate our lift gate!! Almost to good to be true…. A huge thanks one more time to Patrik for helping me out during the weekends! 😀