The last couple of weeks the boys got pretty much work done on the trailer!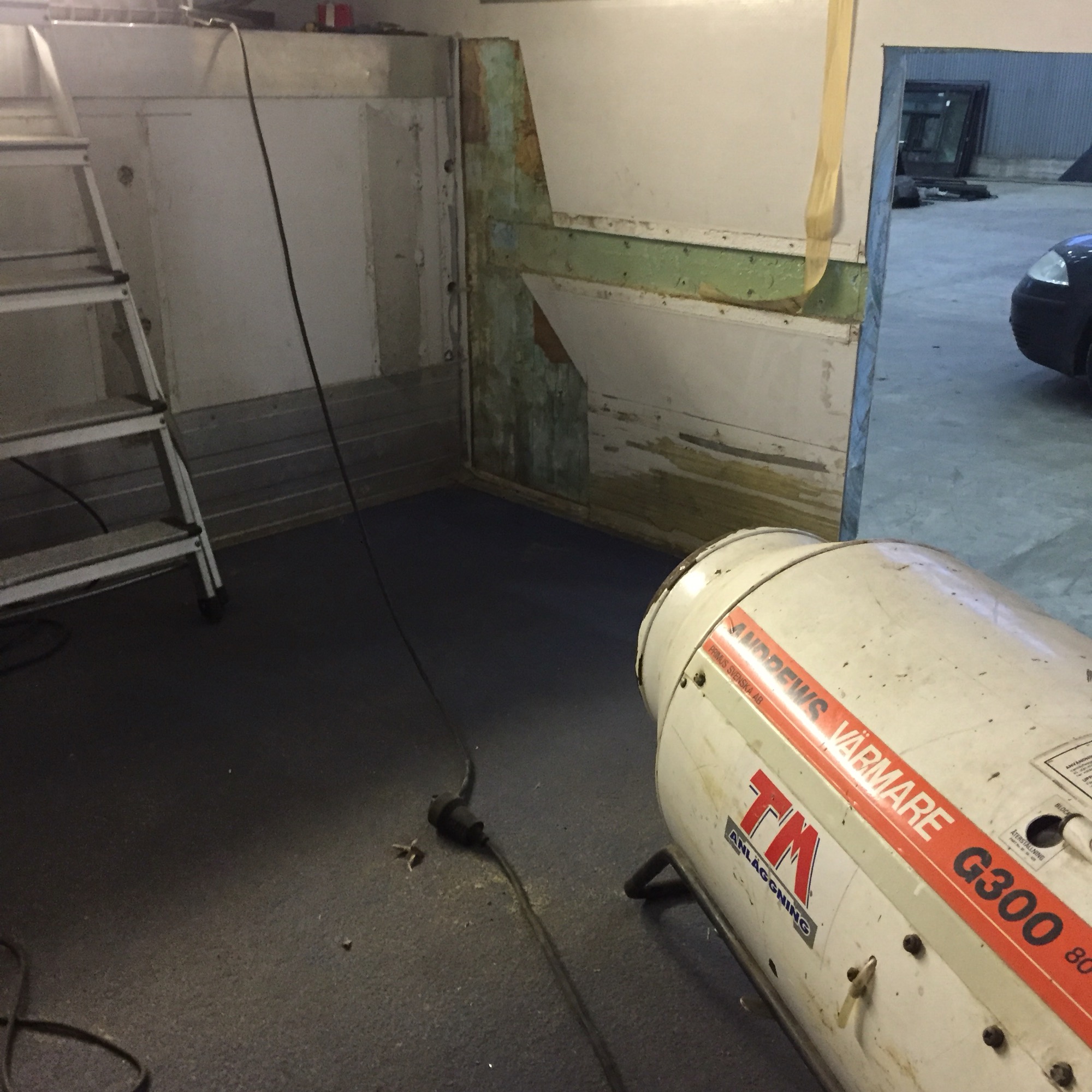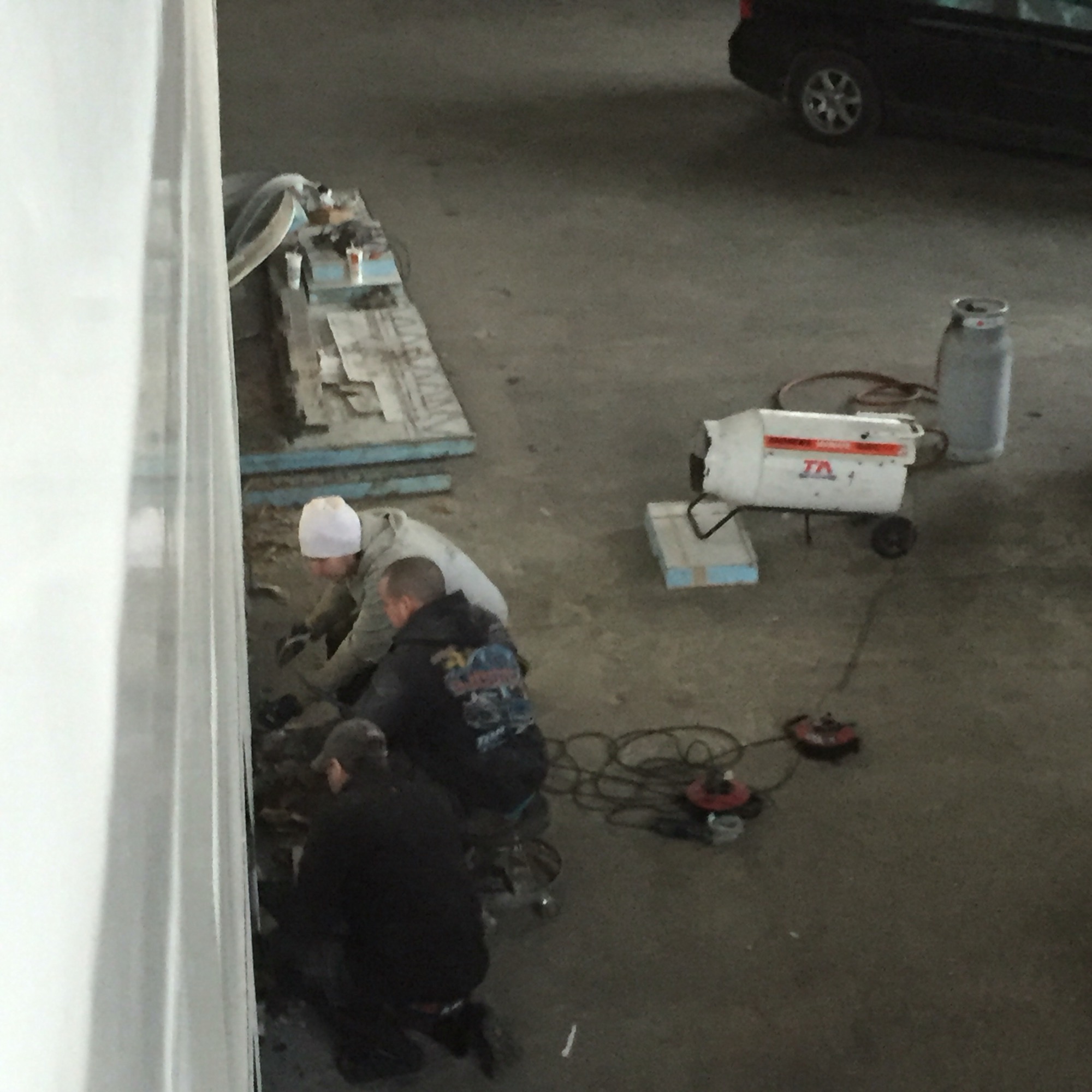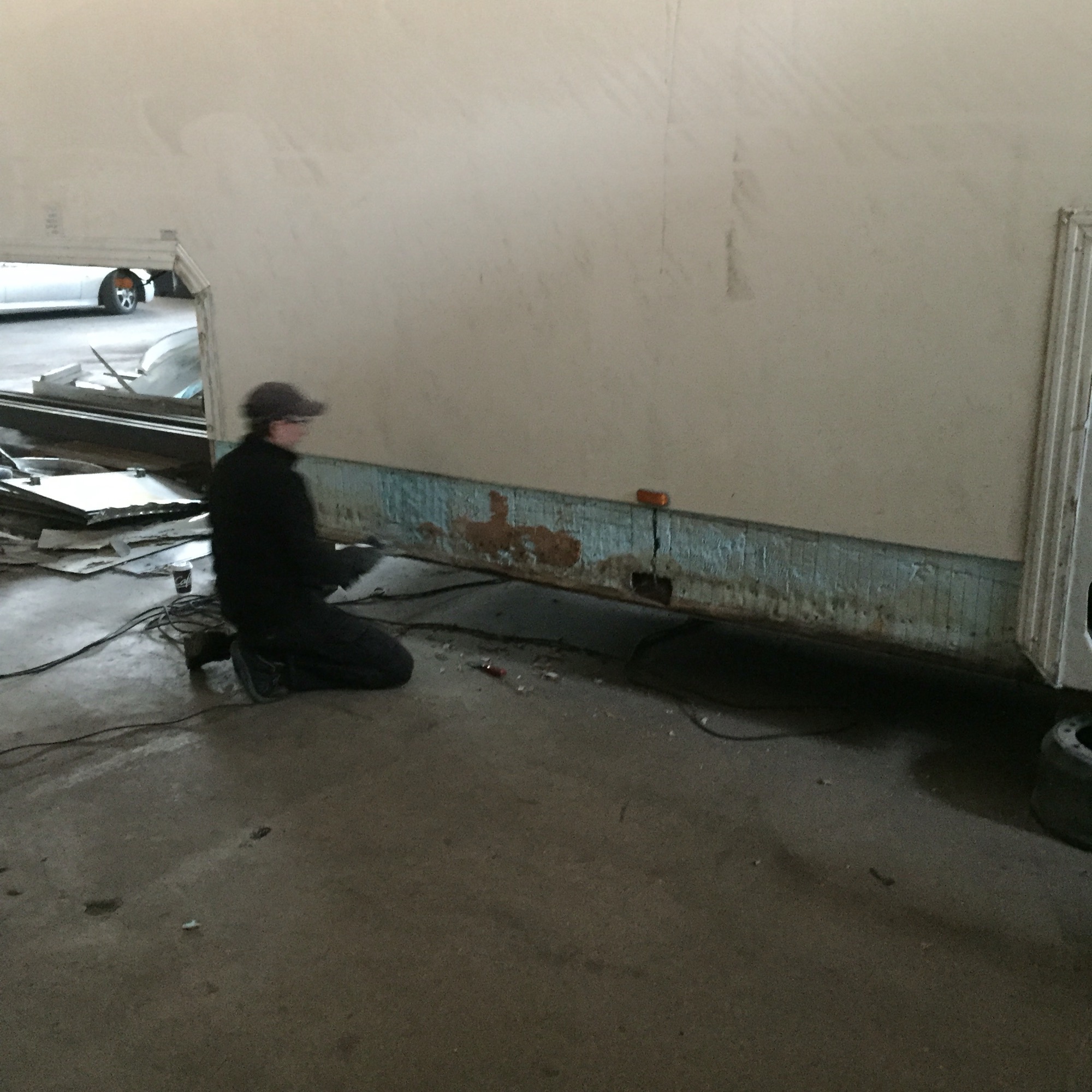 Patrik, PG, Max and John have spent some hours taking away all moistured wood and insulation in the walls and trying to dry it up with a torpedo heater.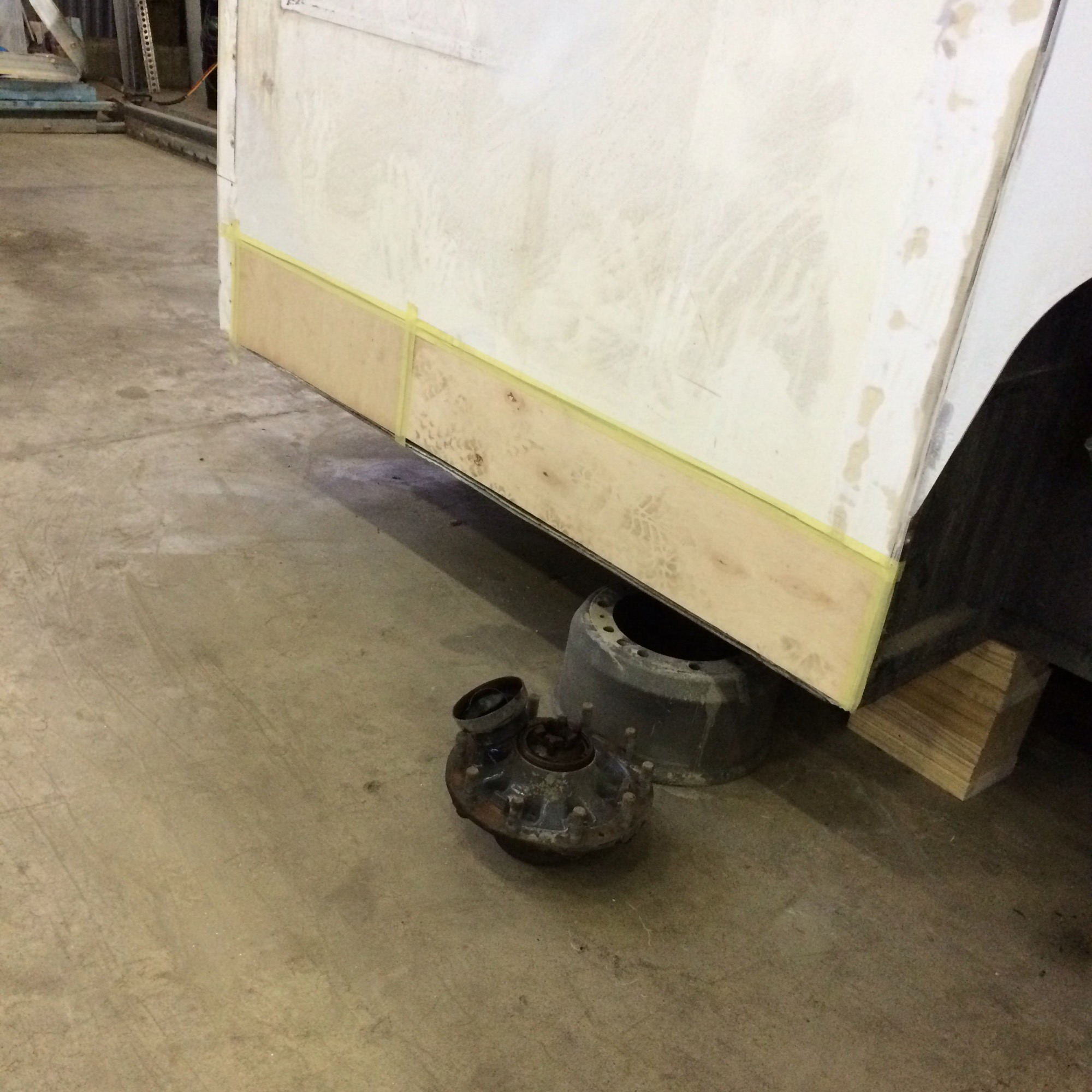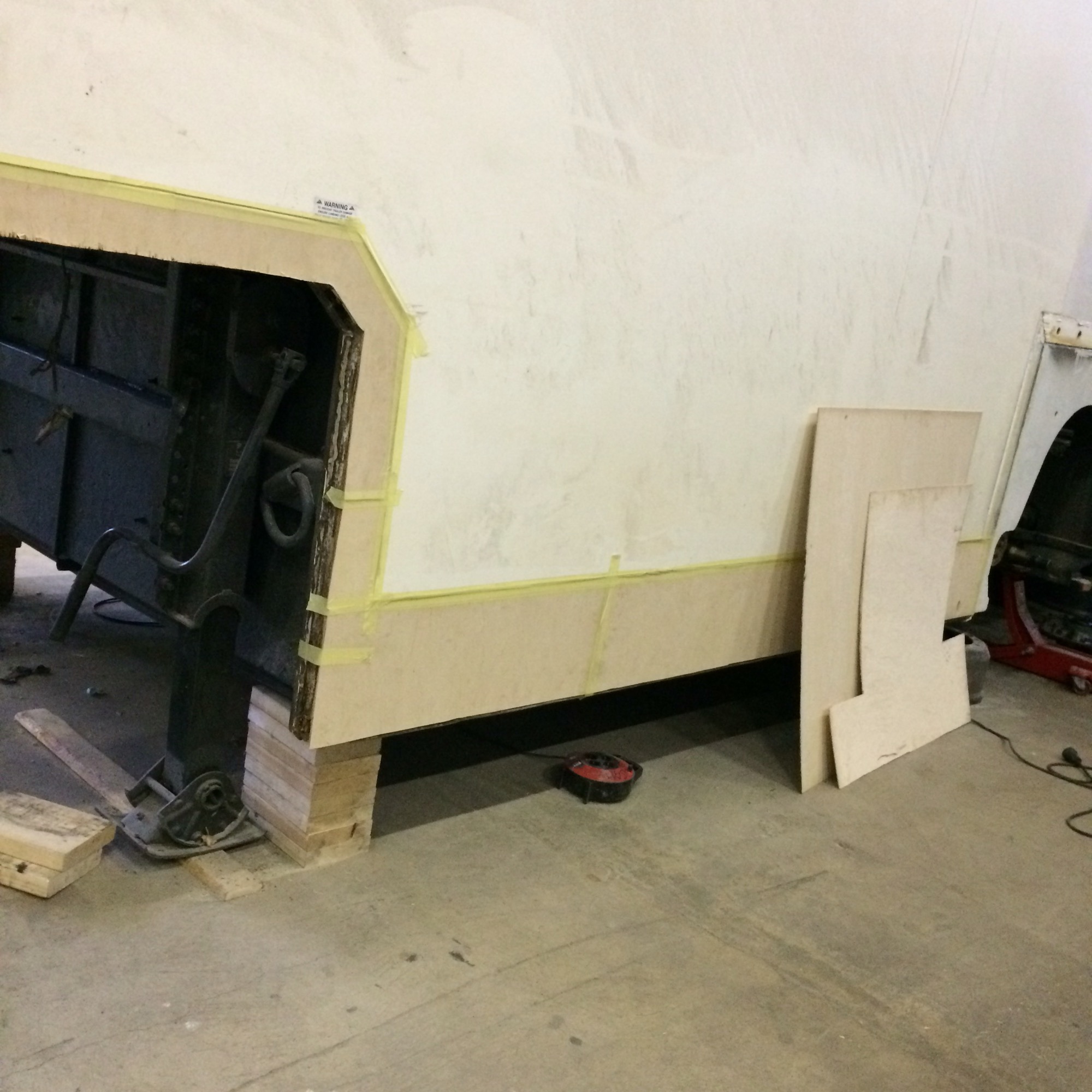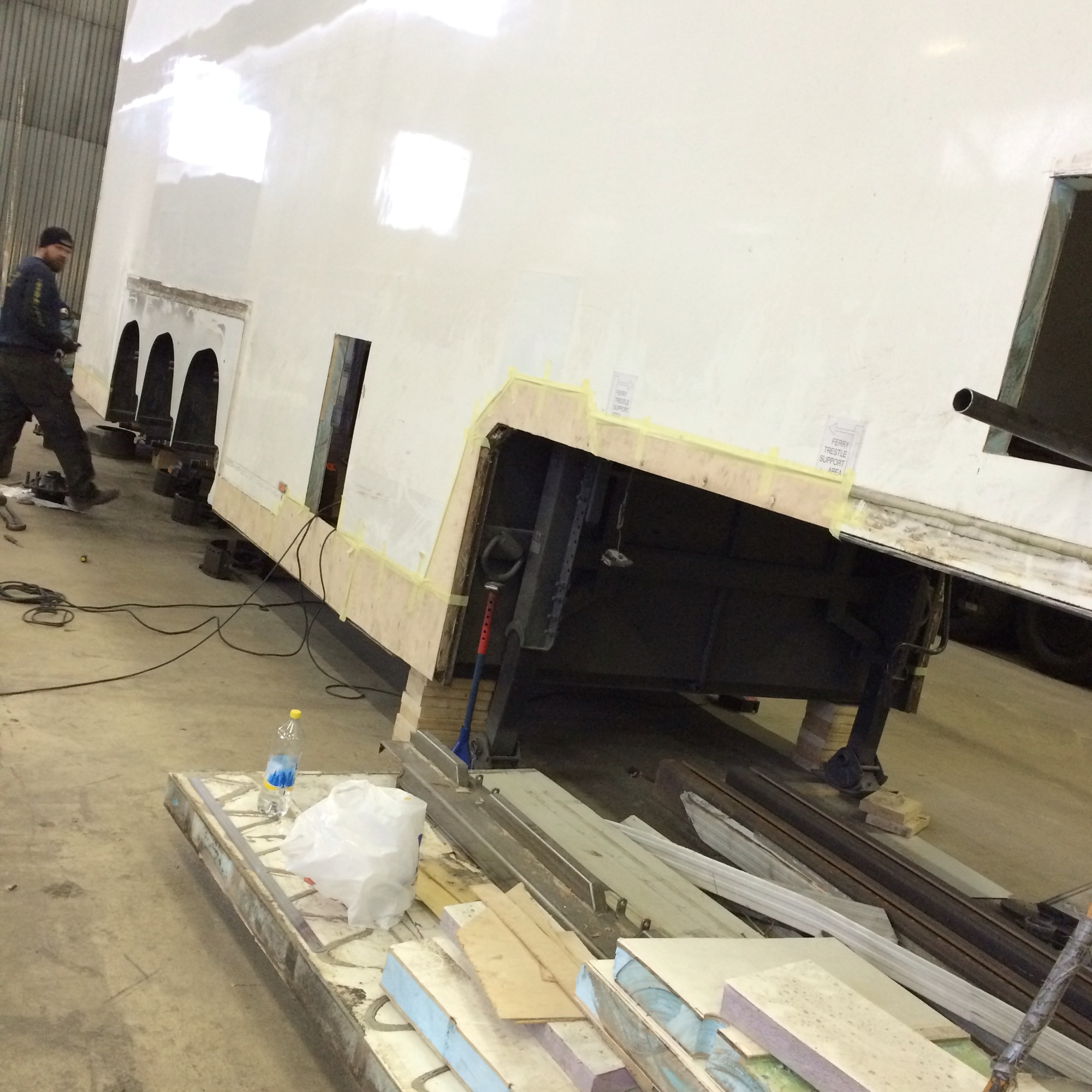 New wood pieces are made and are ready to get in place with some fiber glass.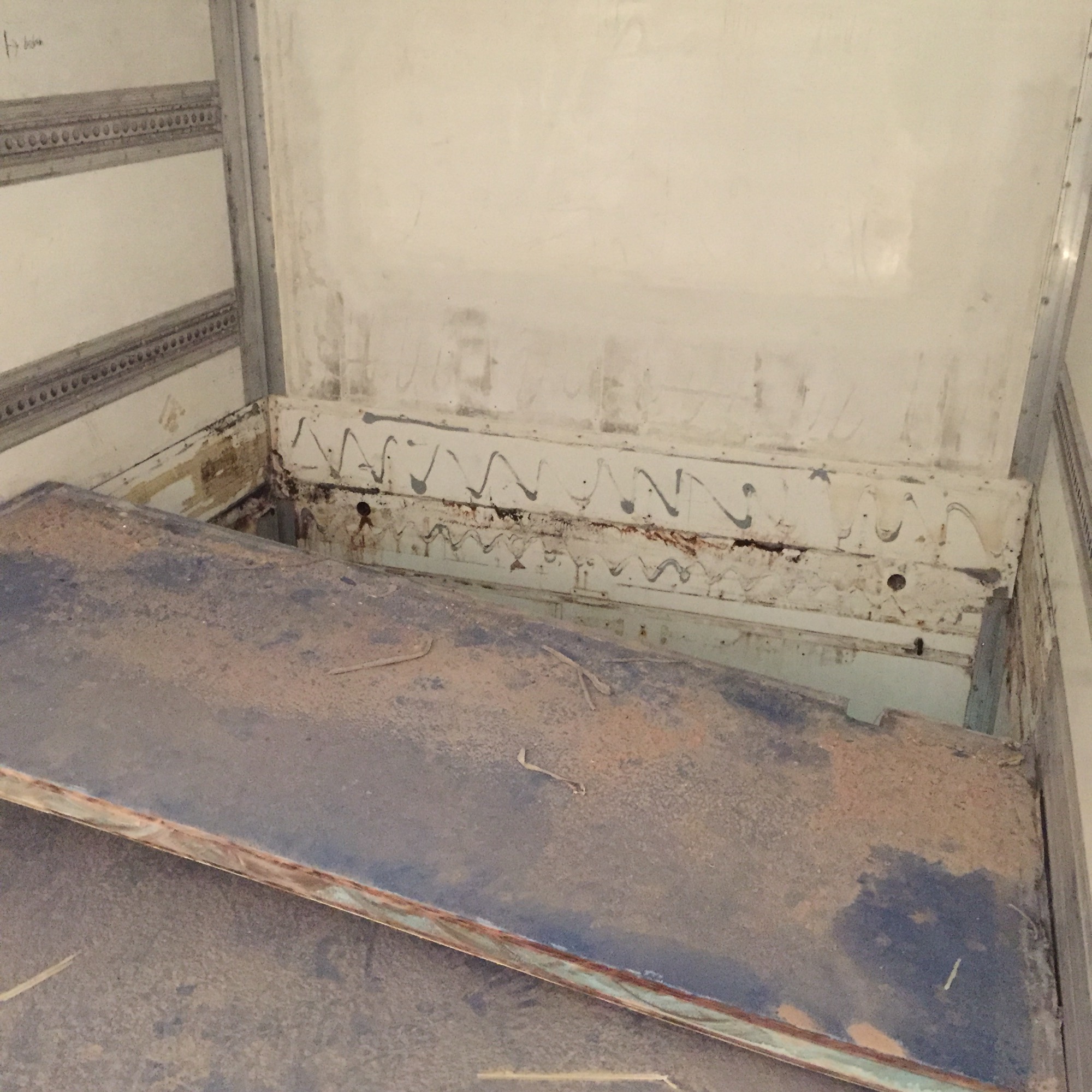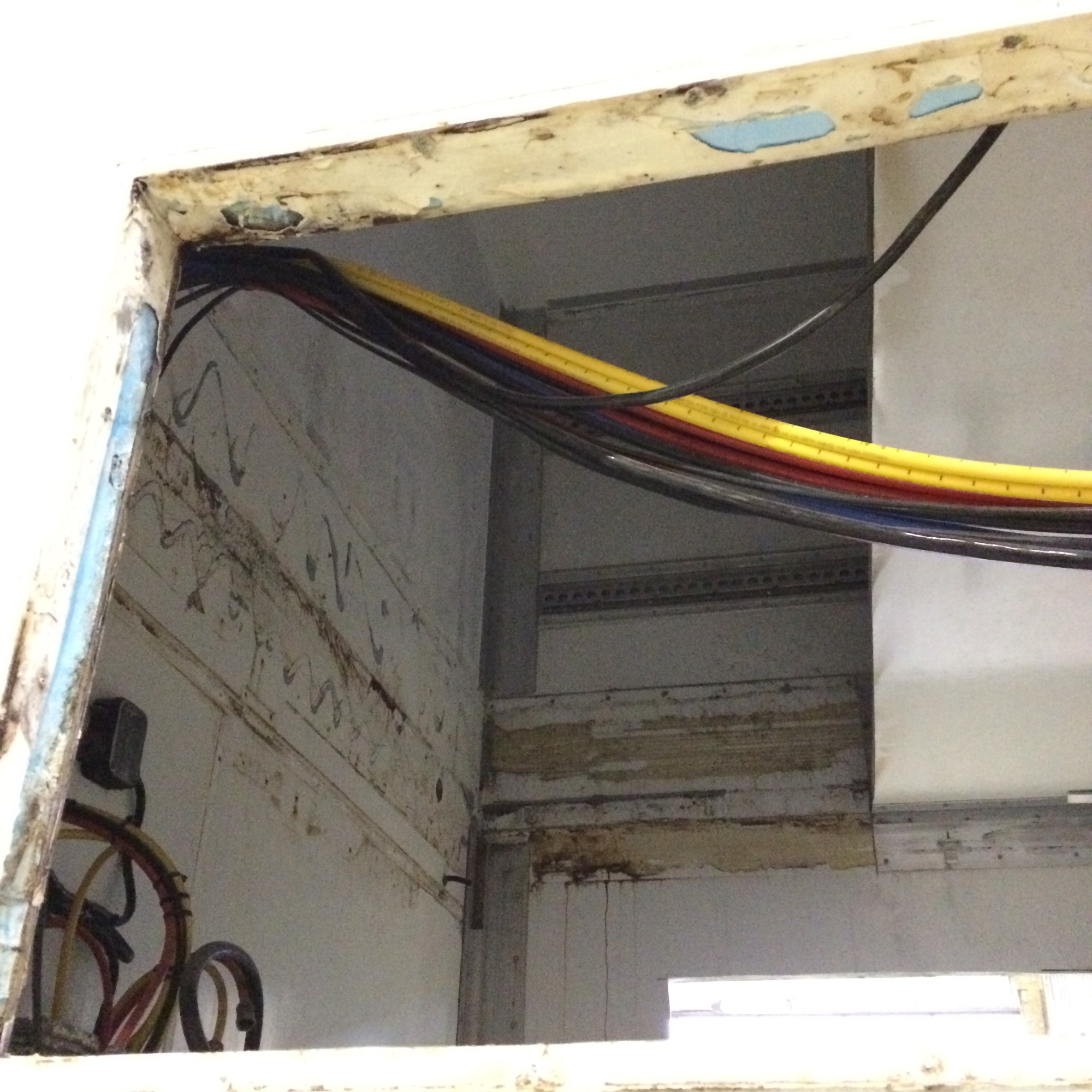 Patrik did cut out the front part of the upper floor so we can lower it and make more room so we can stand up straight in the bathroom when it's done.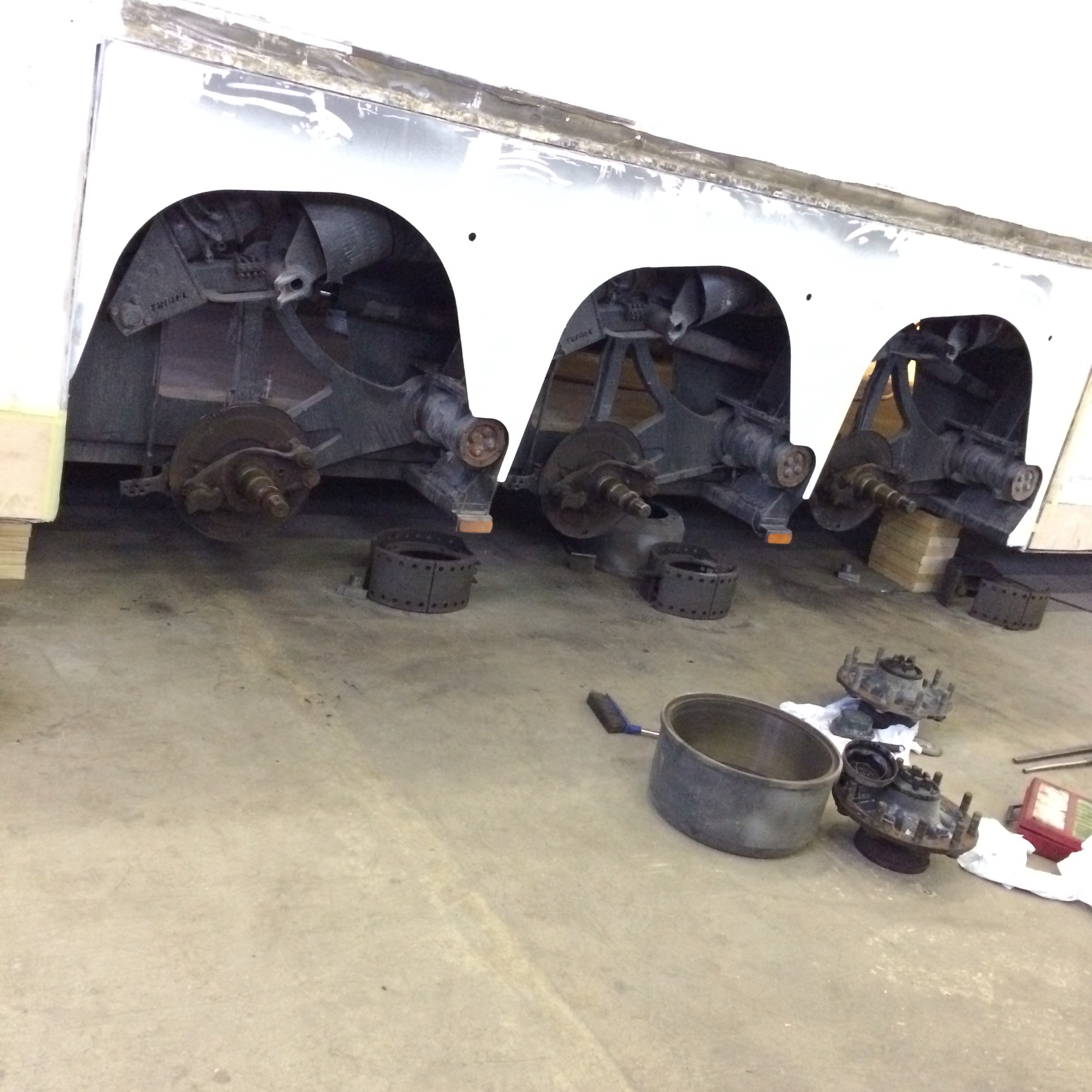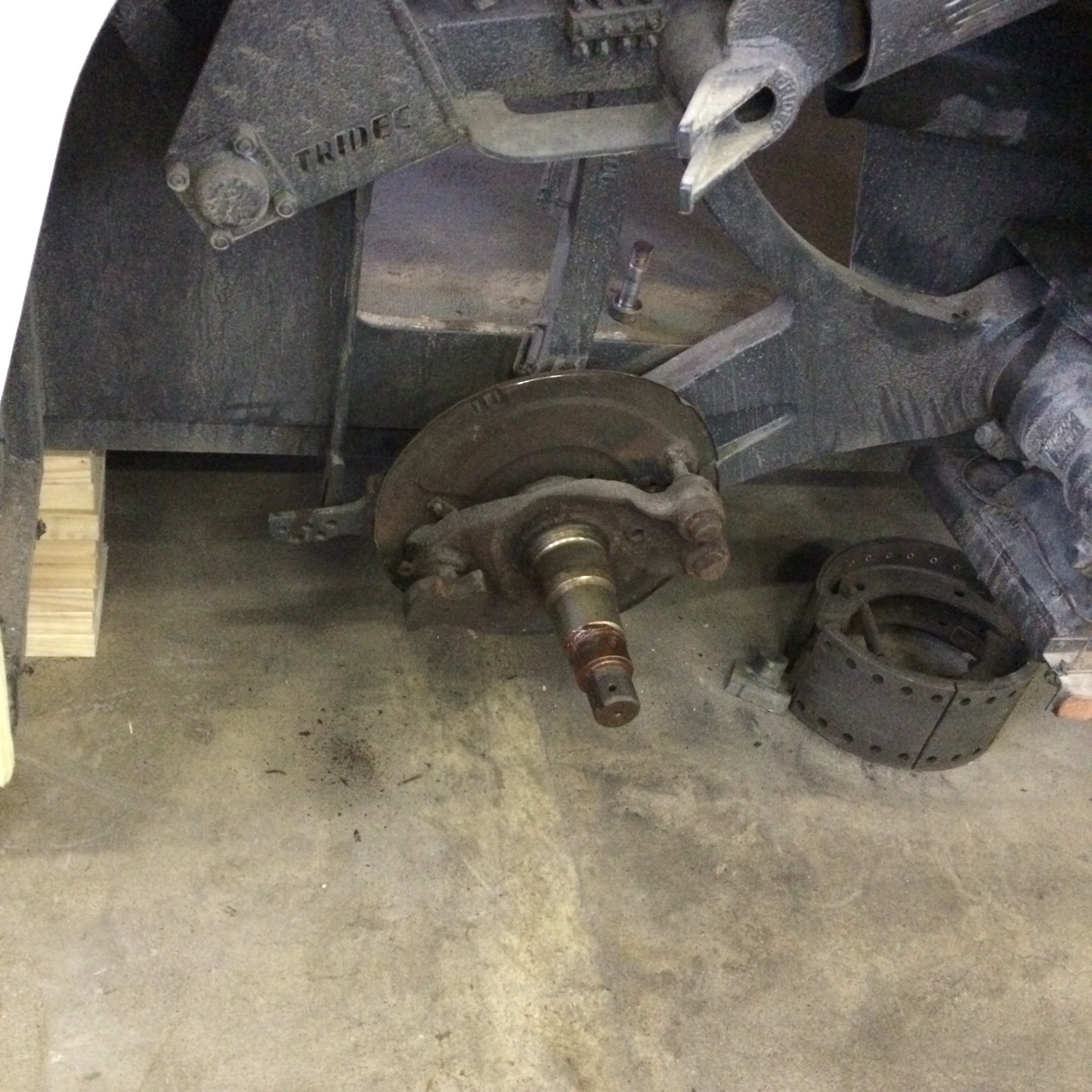 Patrik also did some research about the brakes on the trailer to find out what might be worn out and then took them apart to check the condition.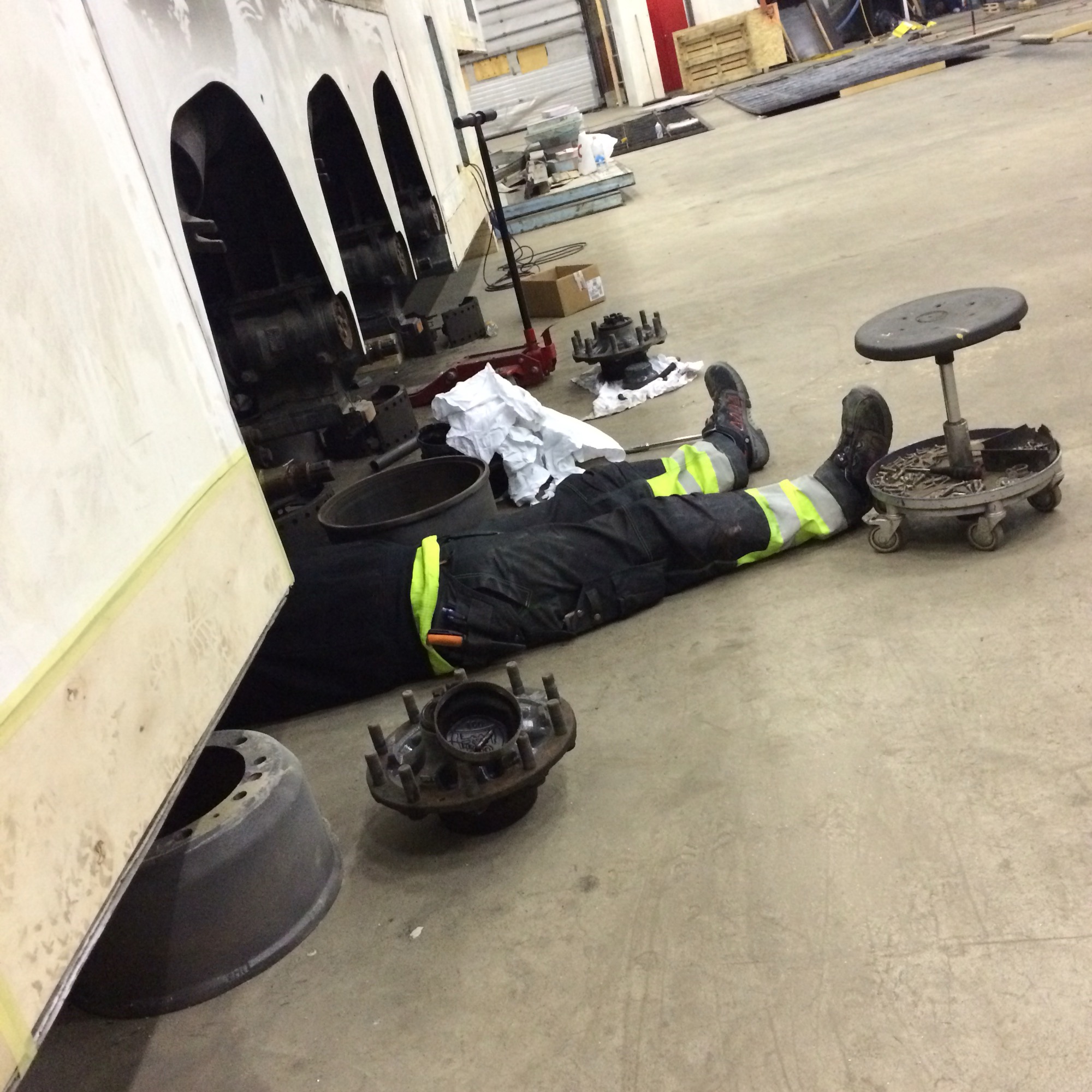 Or at least that's what he told me… I don't call this to check the brakes… This is more like sleep..!? 😀