The truck, trailer and Chevelle is prepared and ready for the winter sleep season!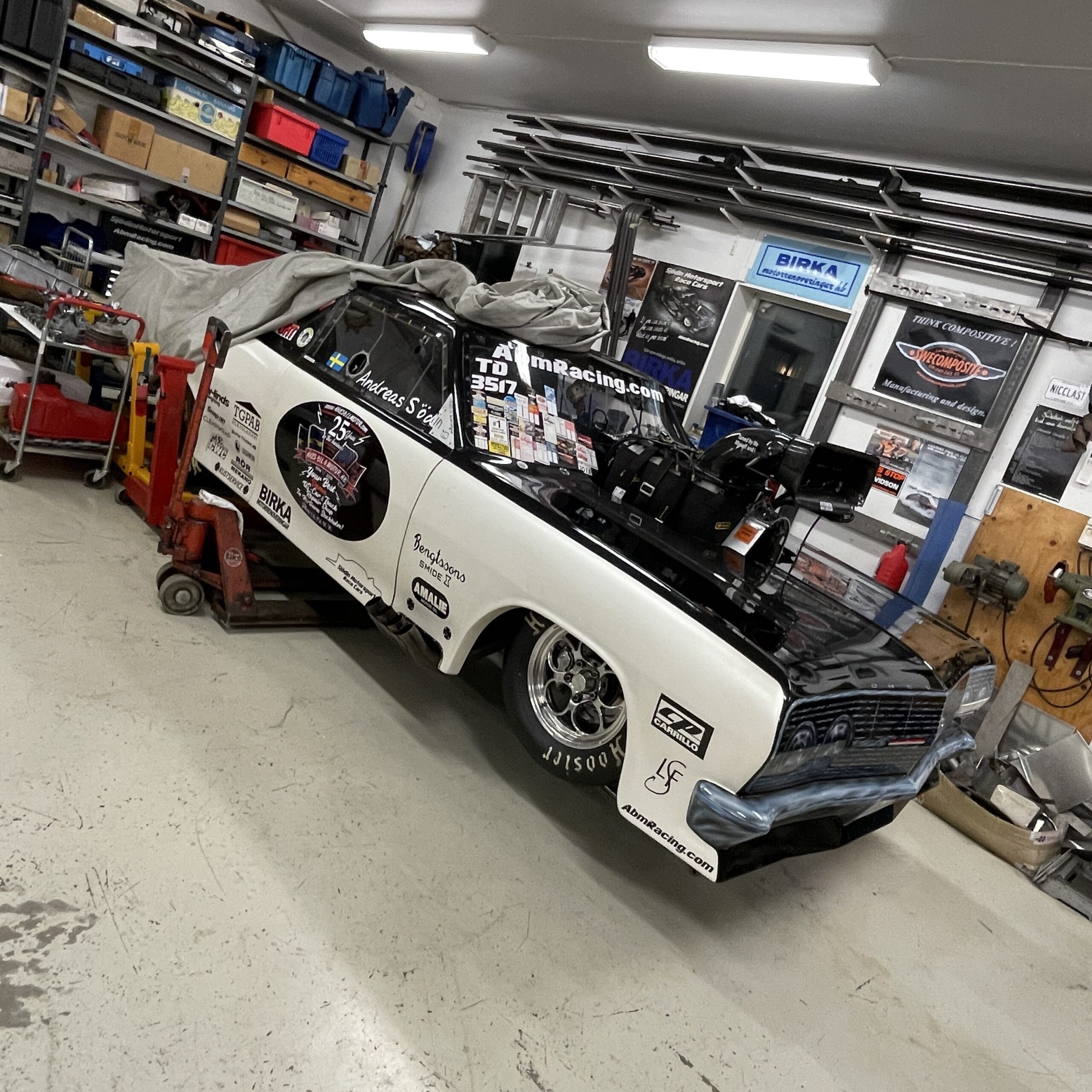 Well the truck and trailer are kind of ready at least because they won't get inspected this year before the winter like I usually do because the truck needs some work first! It's a thing that I known about for a long time and we should have done something about it for a LOONG time now but nothing gets done by it self for some strange reason!… And last year on the inspection they told me that I need to have it fixed before the next time so, no inspection this year and if it won't get fixed we won't have a truck for 2024!…
The rig was sitting for a pretty long while after the Dala-Järna race and had to be cleaned out really good after the 3 race 3 weeks in a row and everyone that's been out on something like that knows how much work it is to get everything back in order again…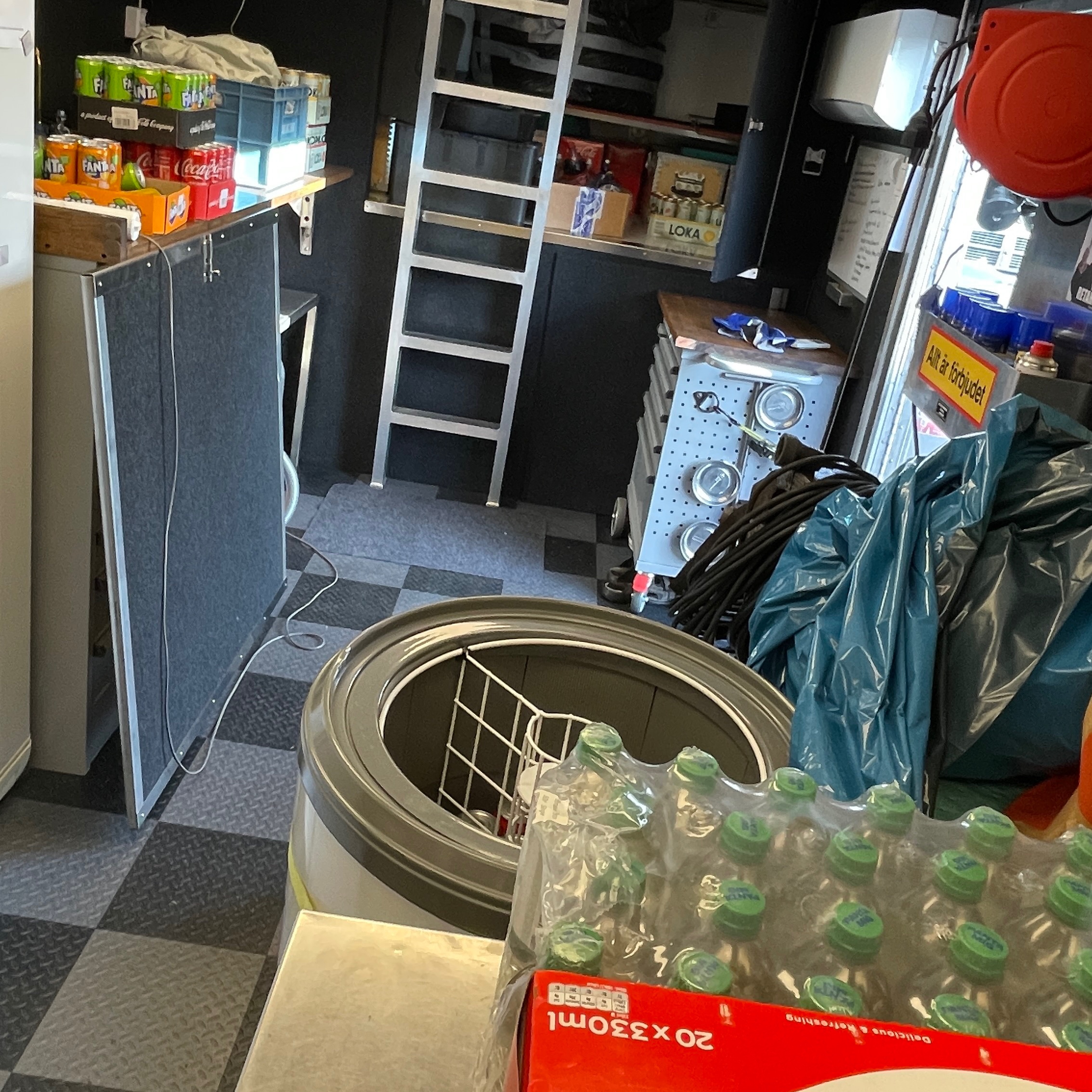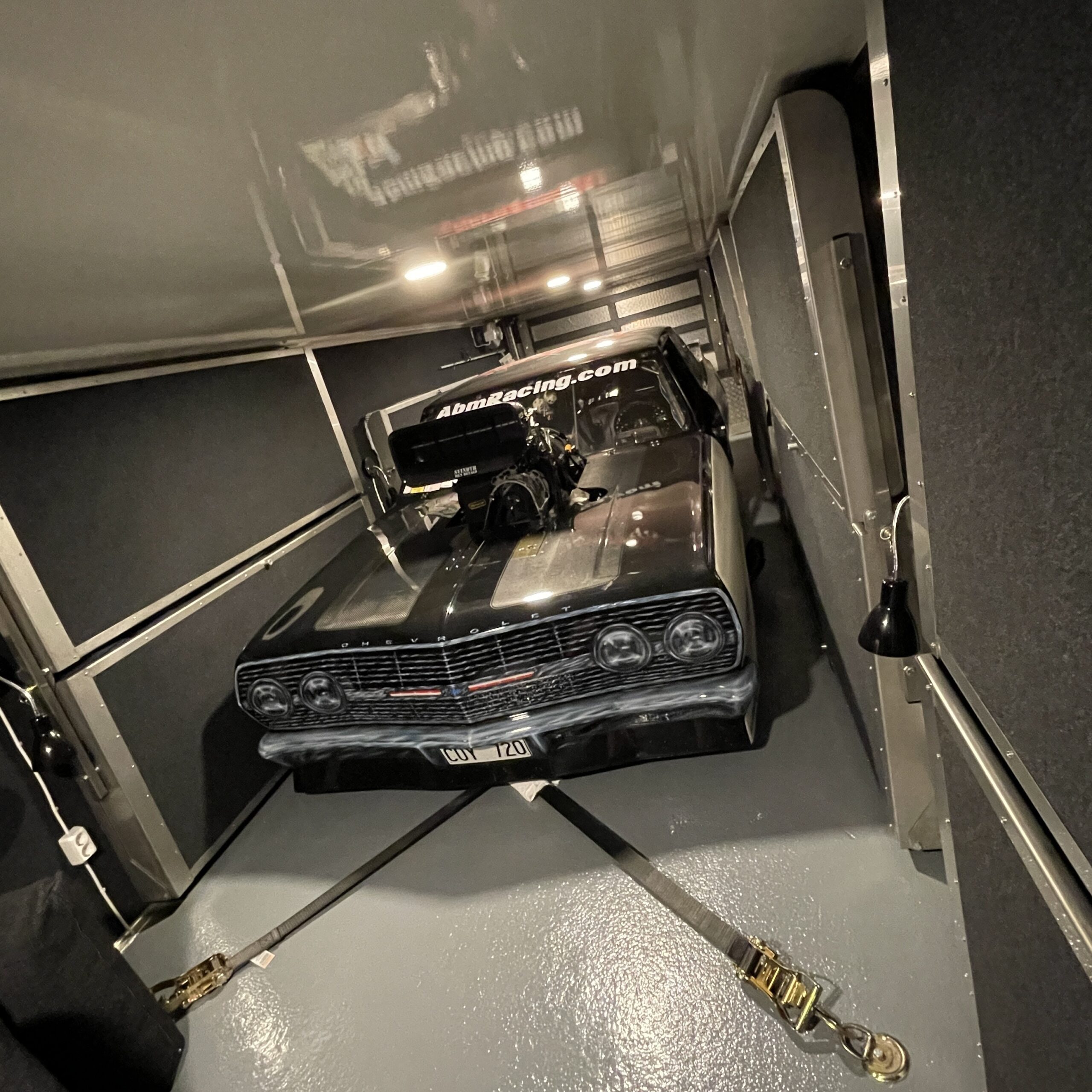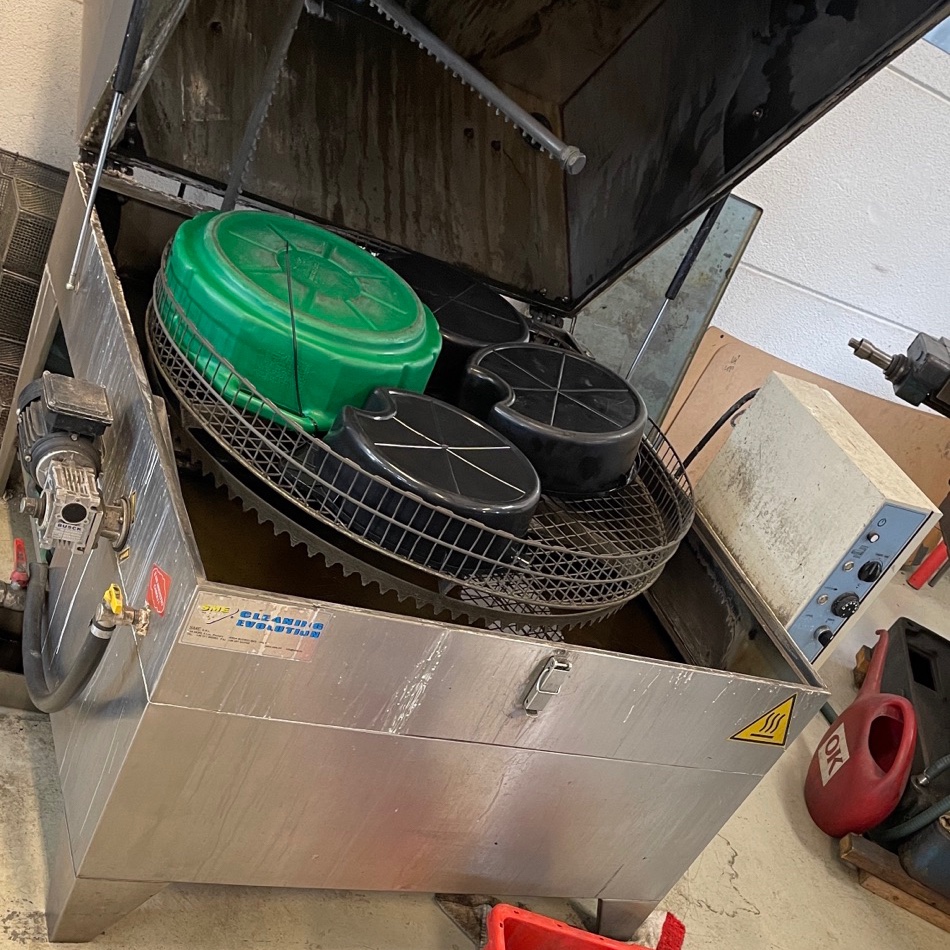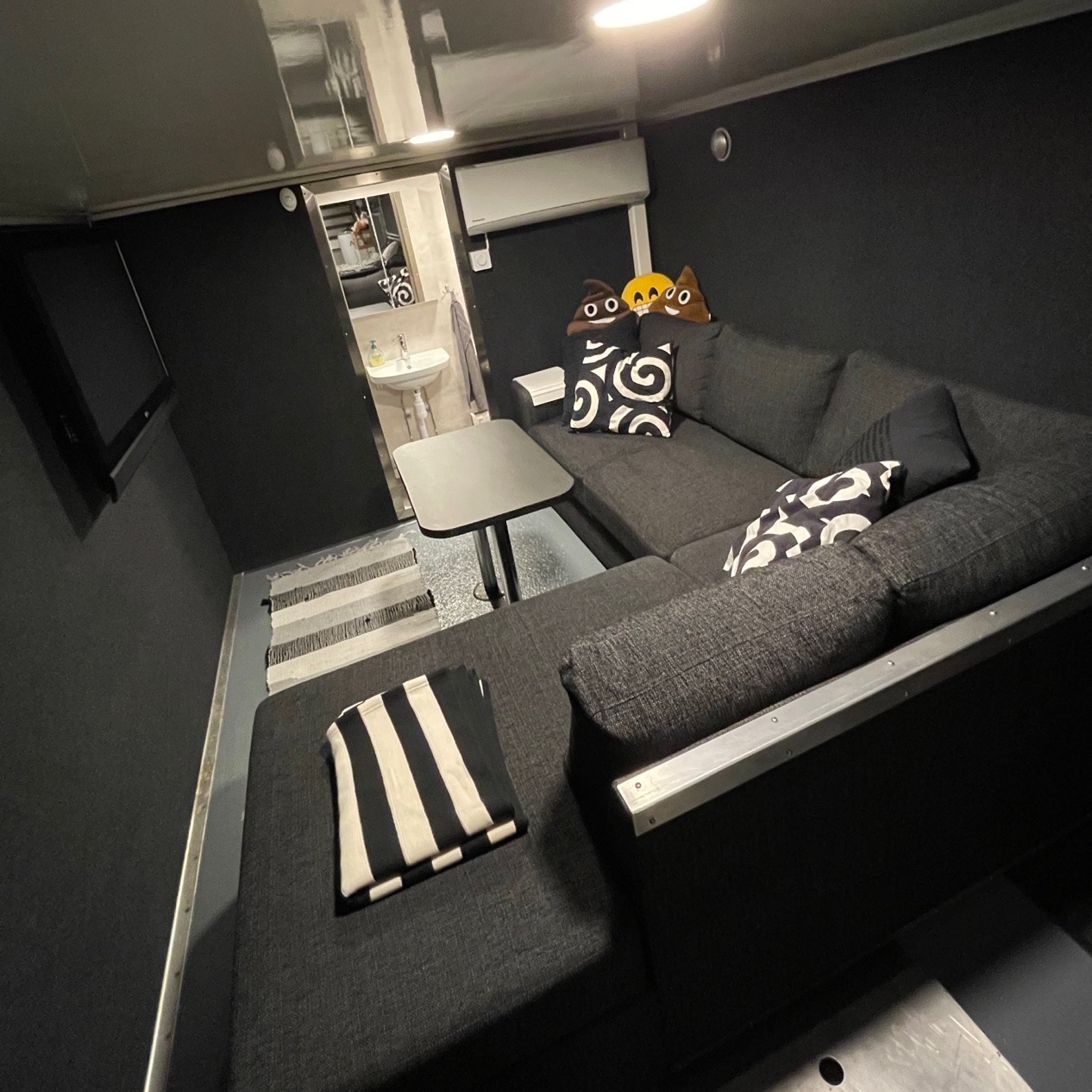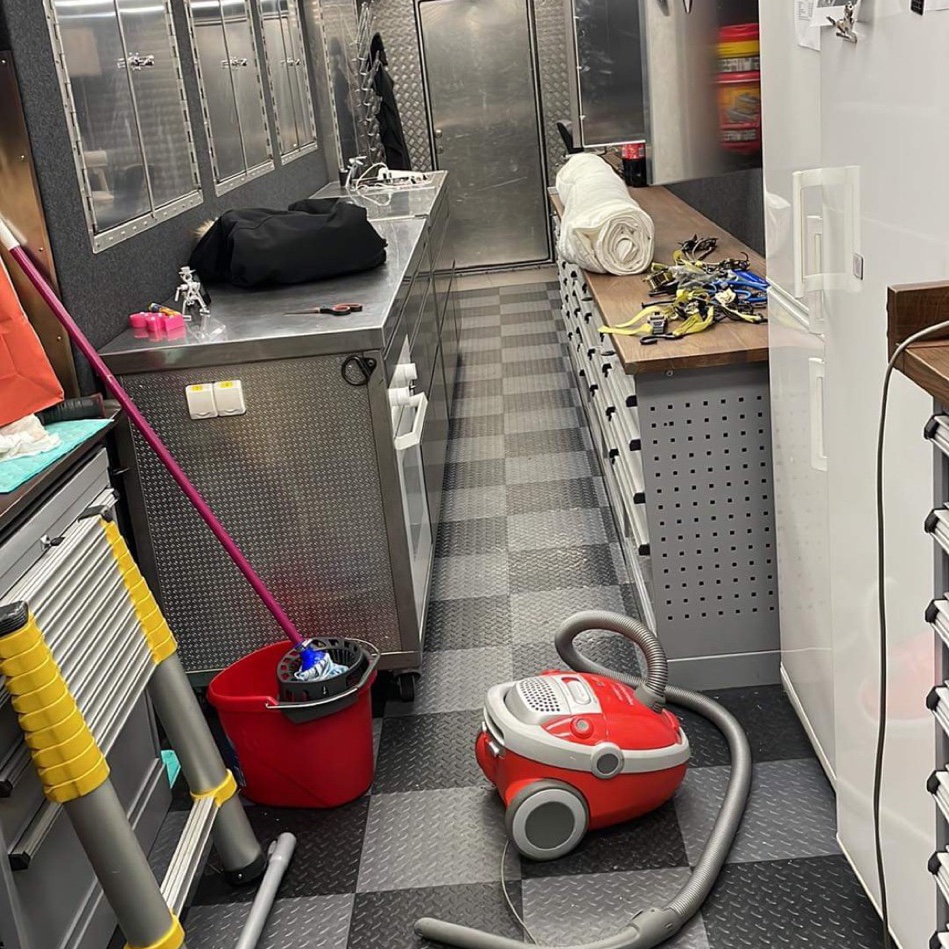 I found a lot of left over soda and soft drinks, I realized that I got some hoodies and T-shirts left of the new design but not many so get your own before they are all gone!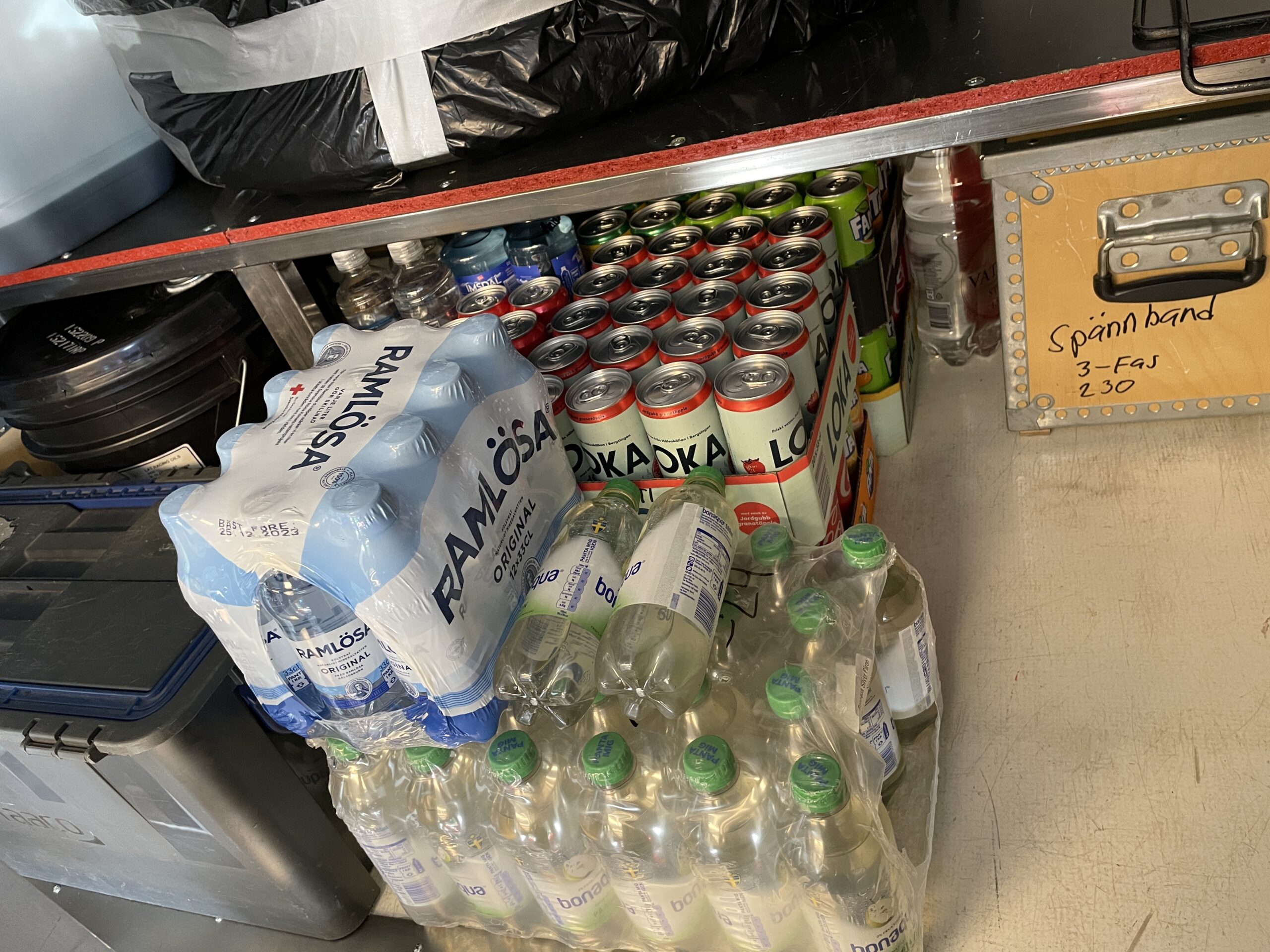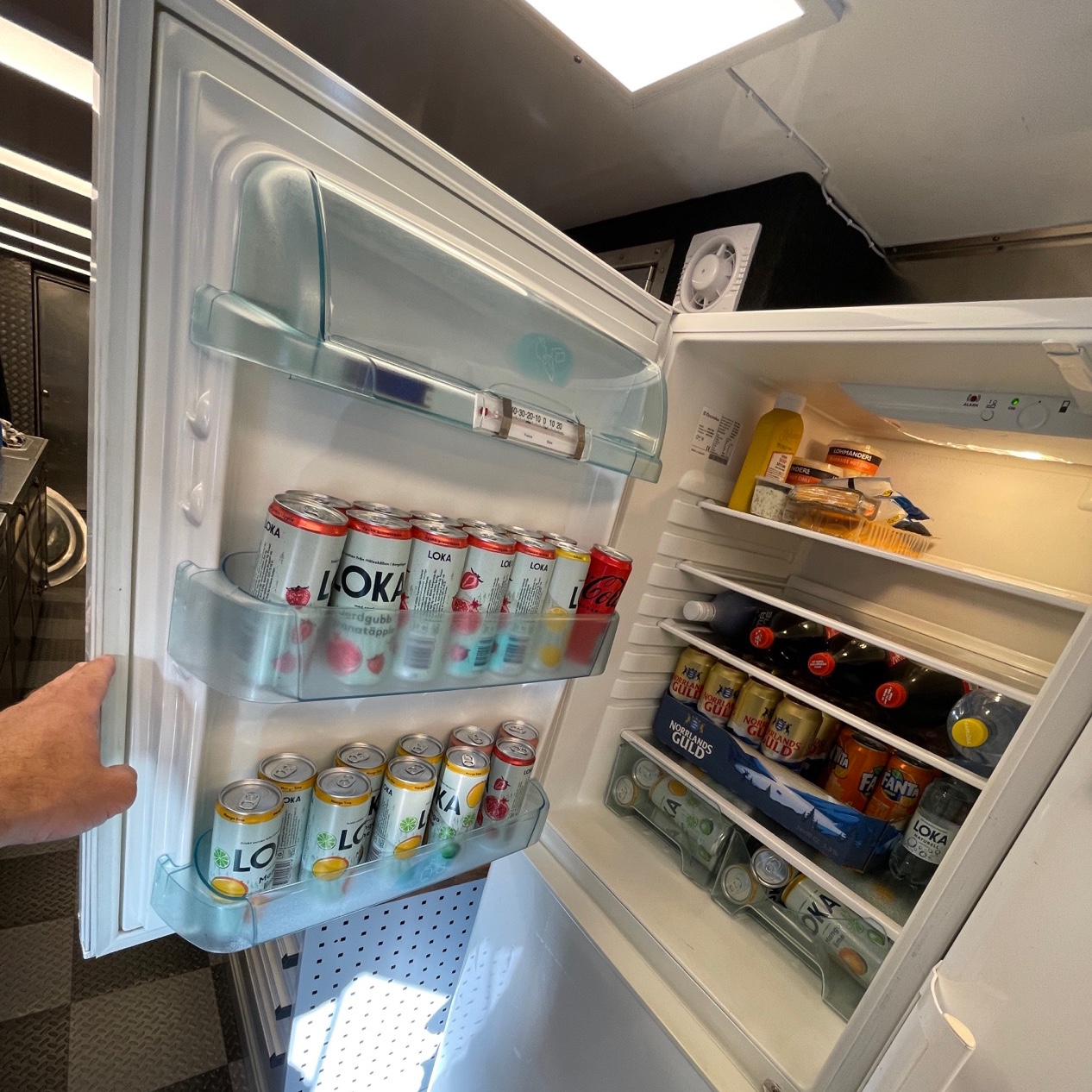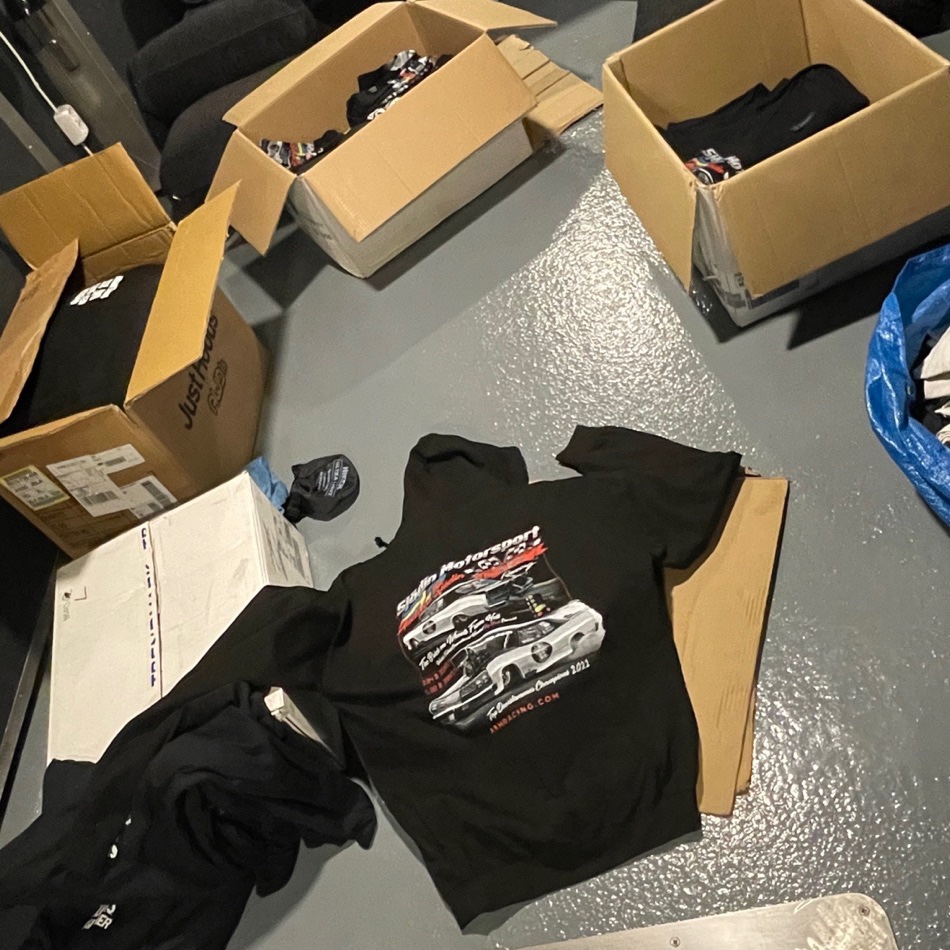 John went by and washed of the rig, I did drain the waste water tank and removed the generator, and after that we got the Chevelle unloaded and back in the ÅBM shop again!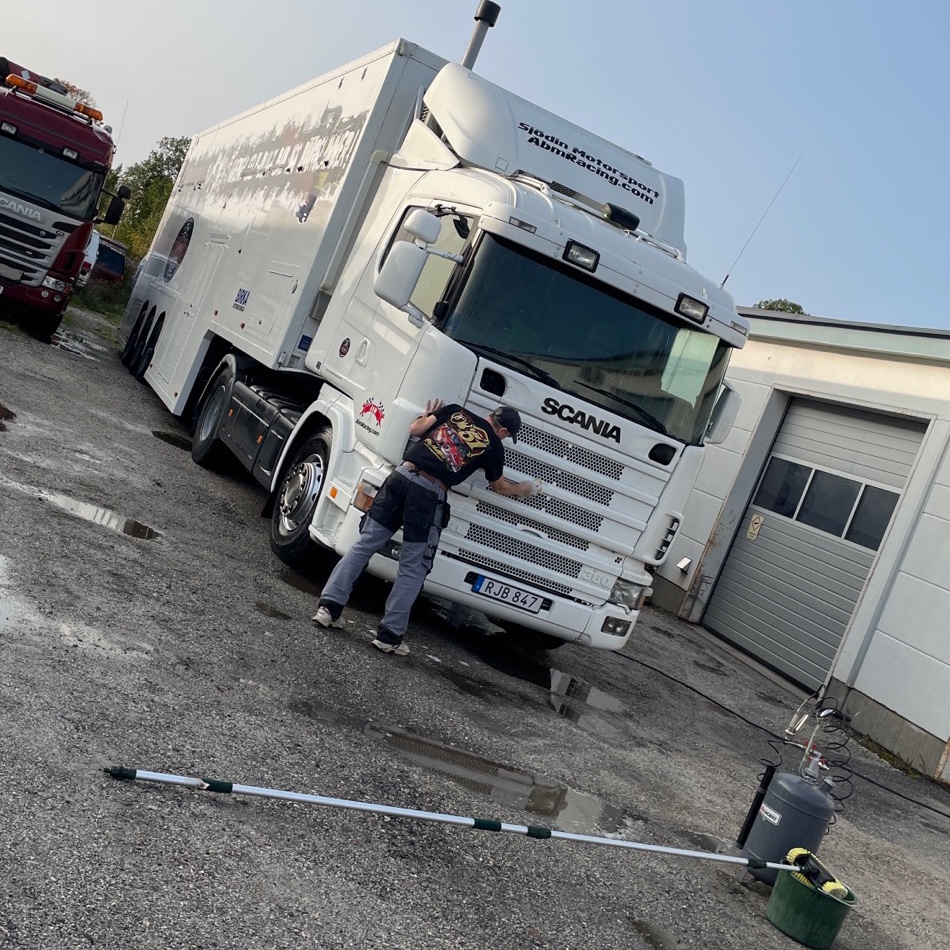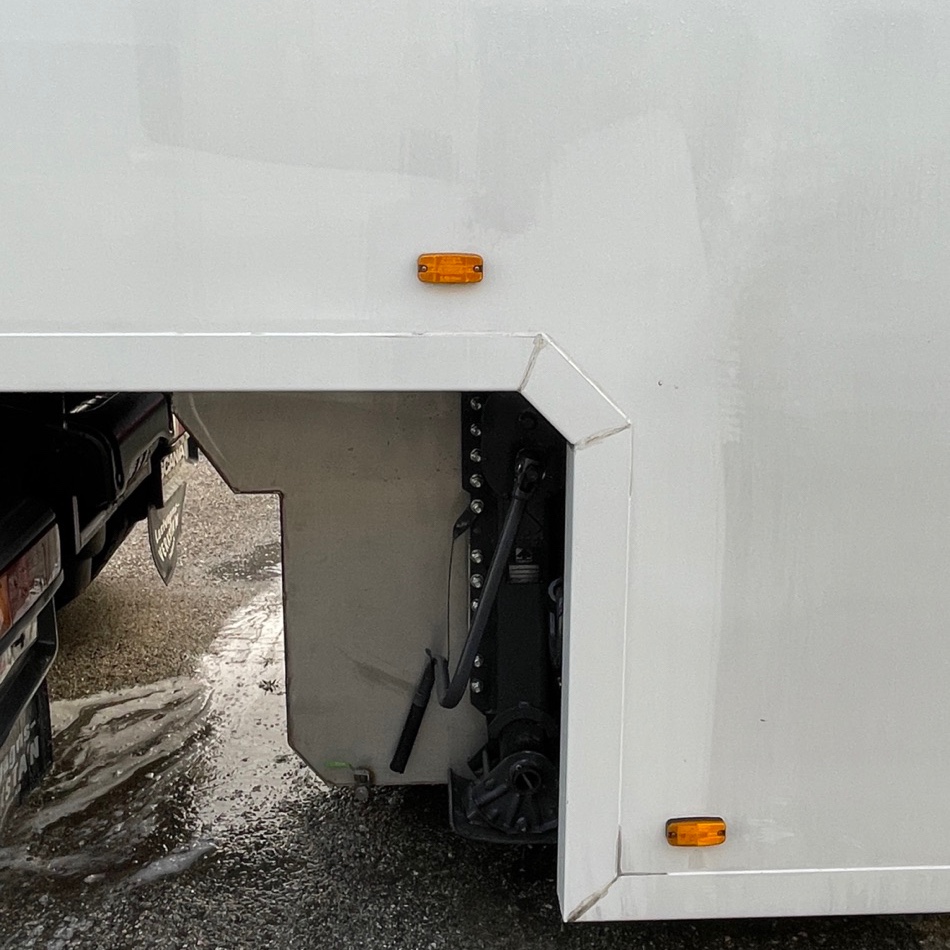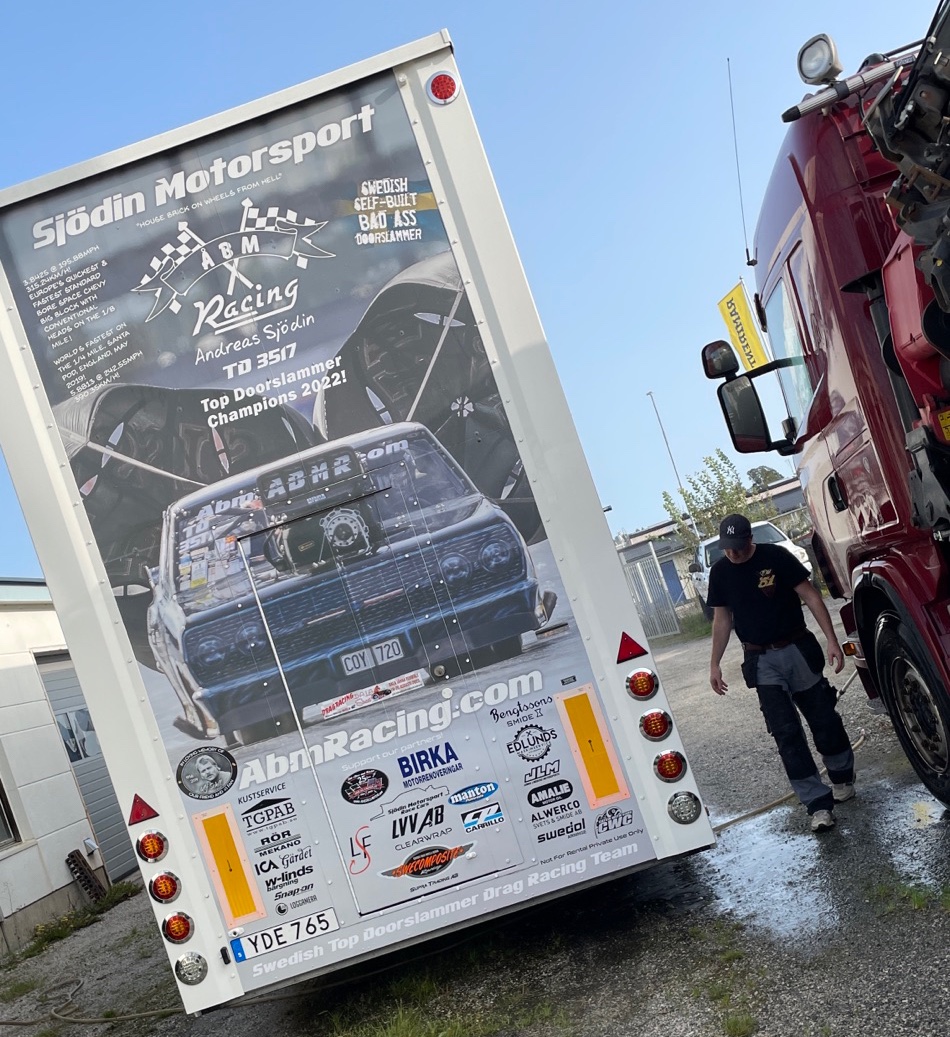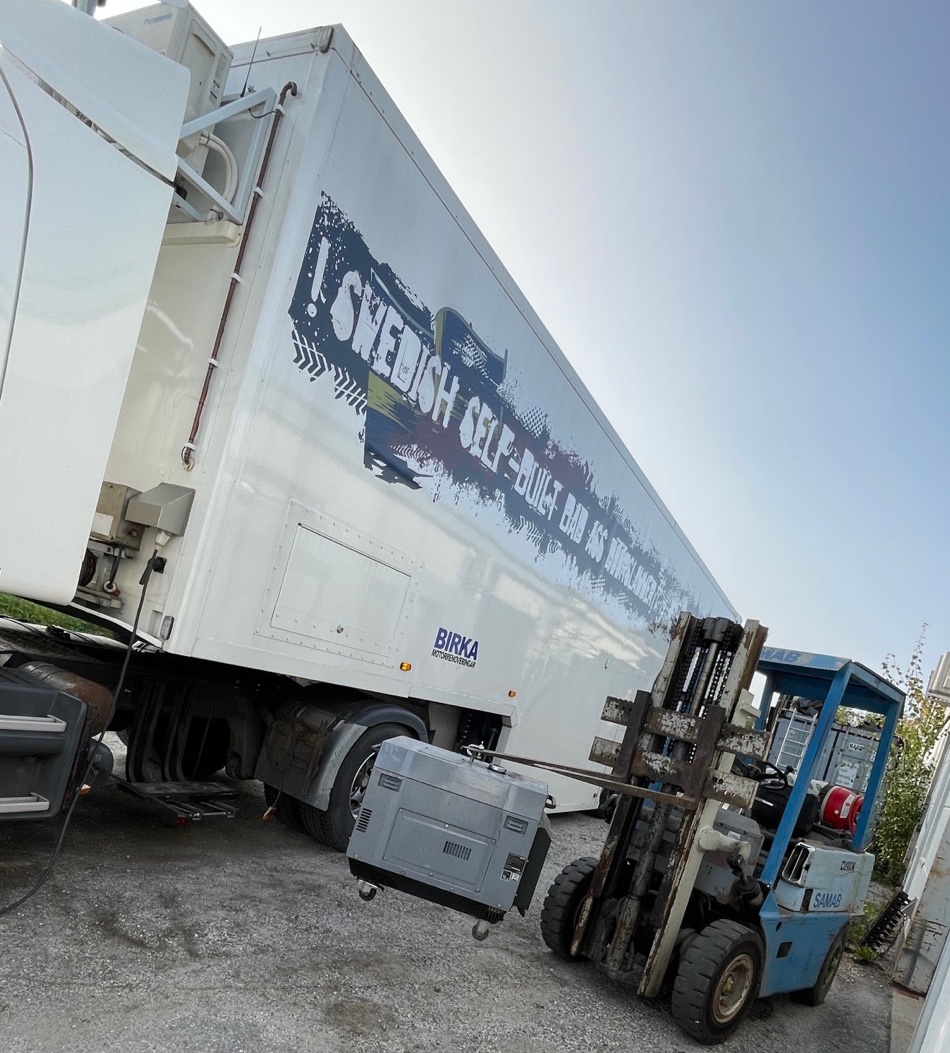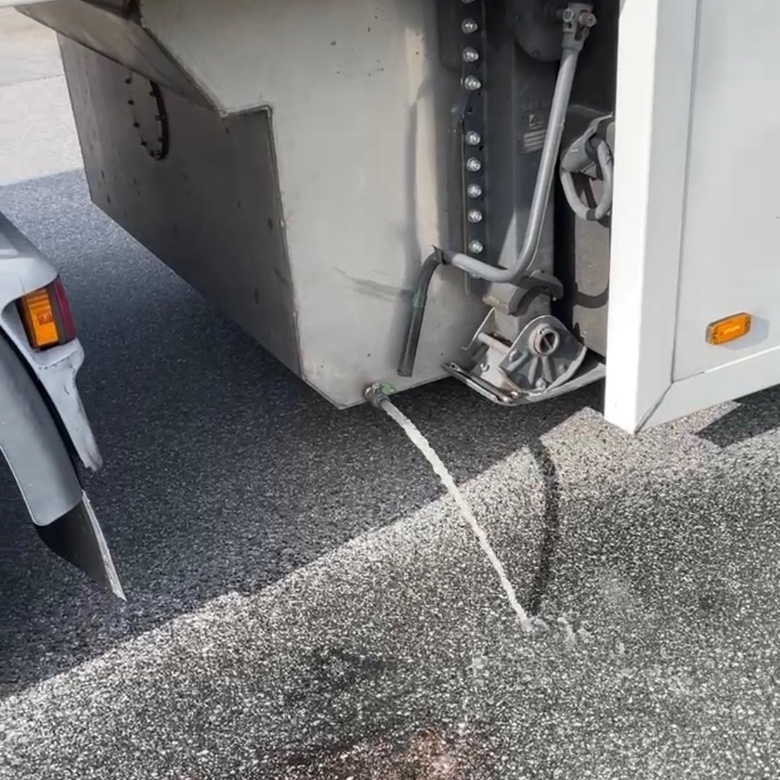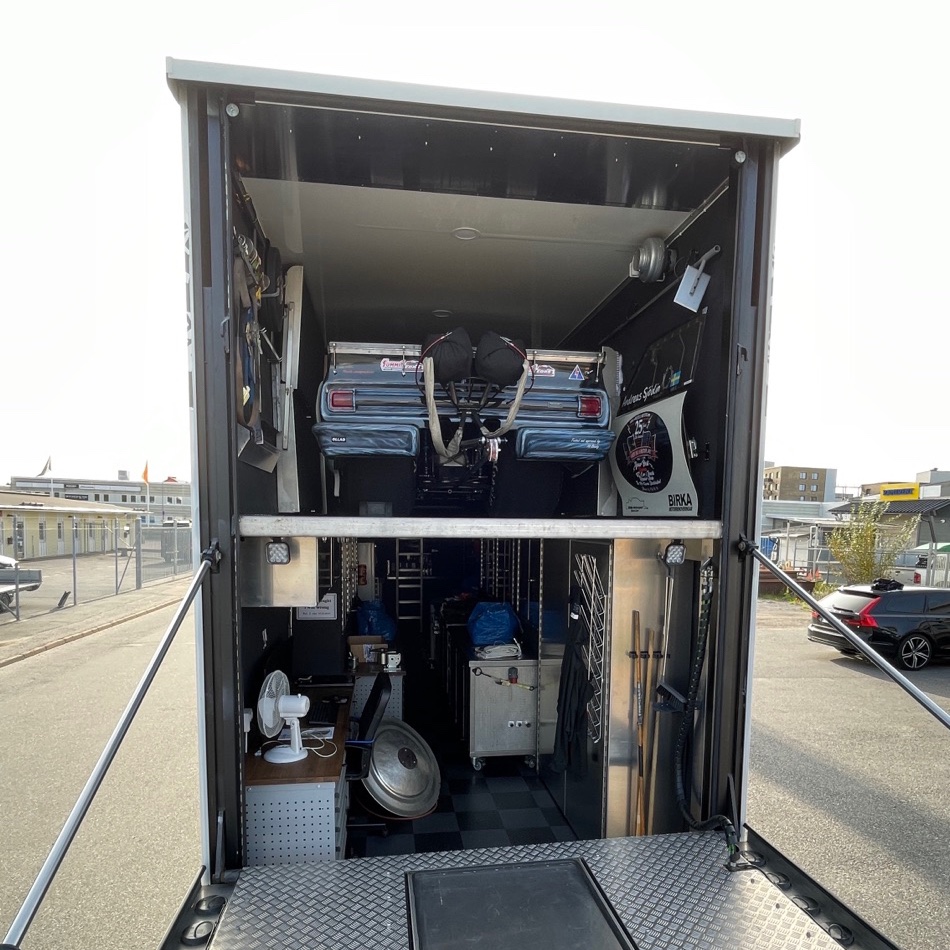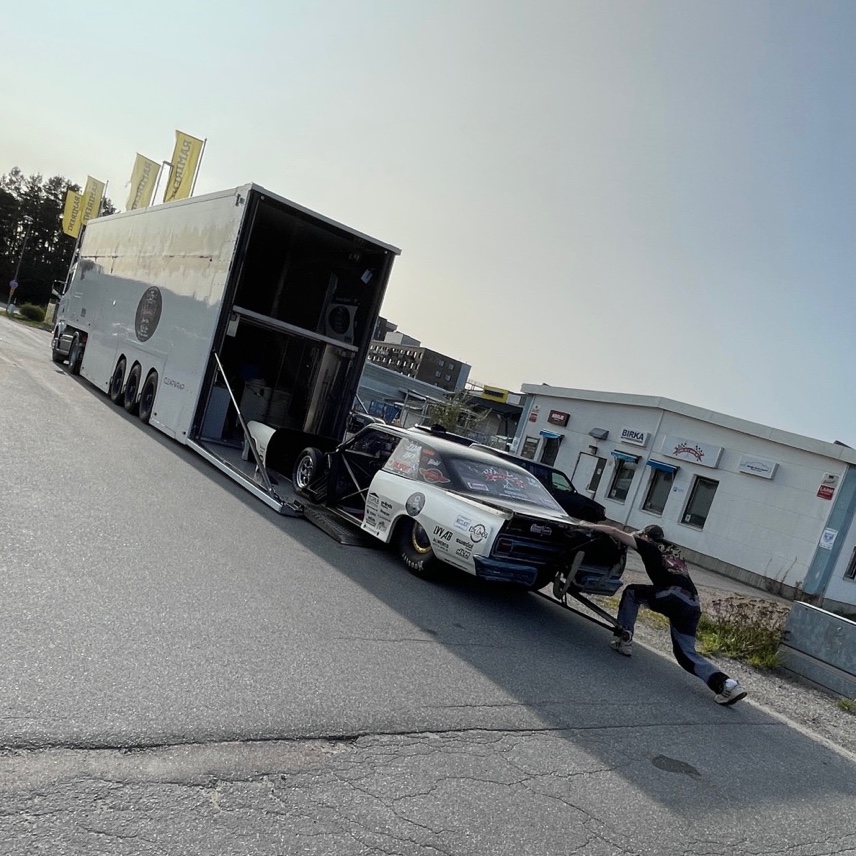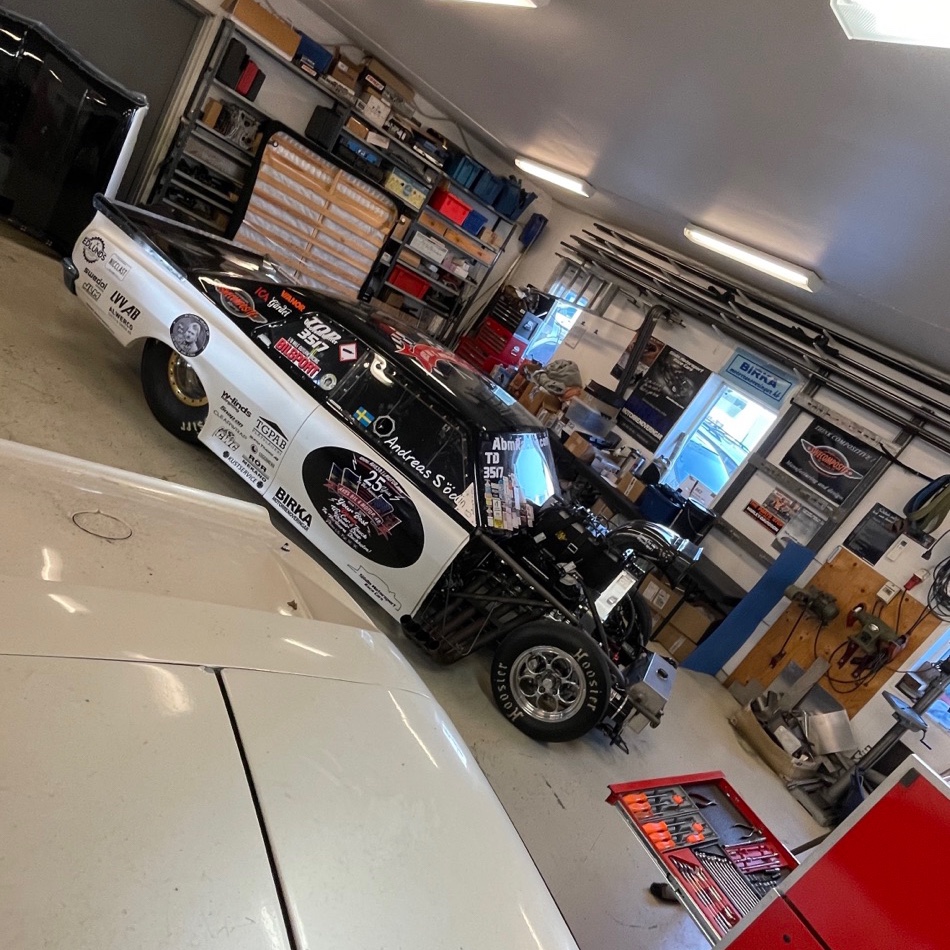 Then the rig got parked back in the parking spot that I found out is pretty simple to find outside on our yard at the moment!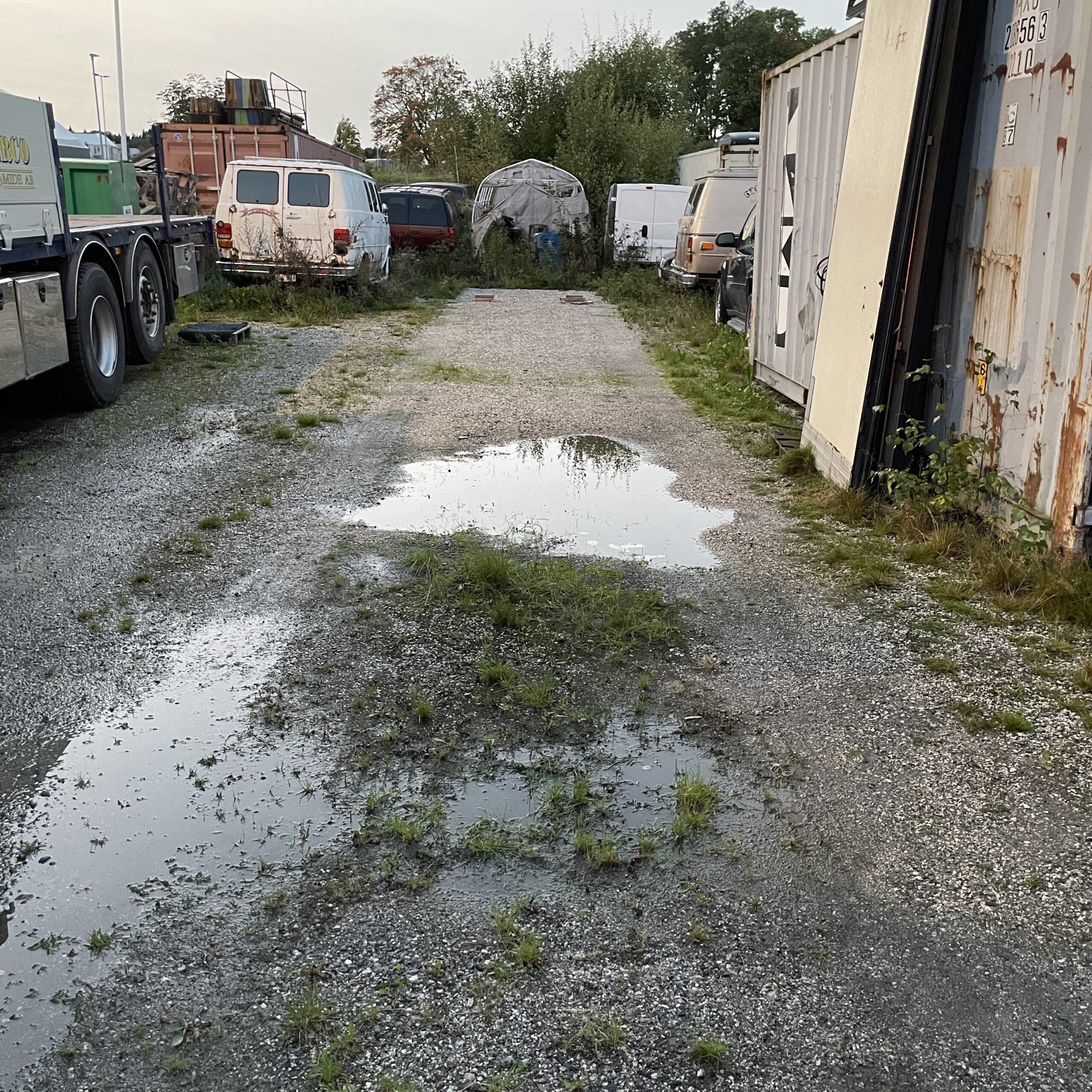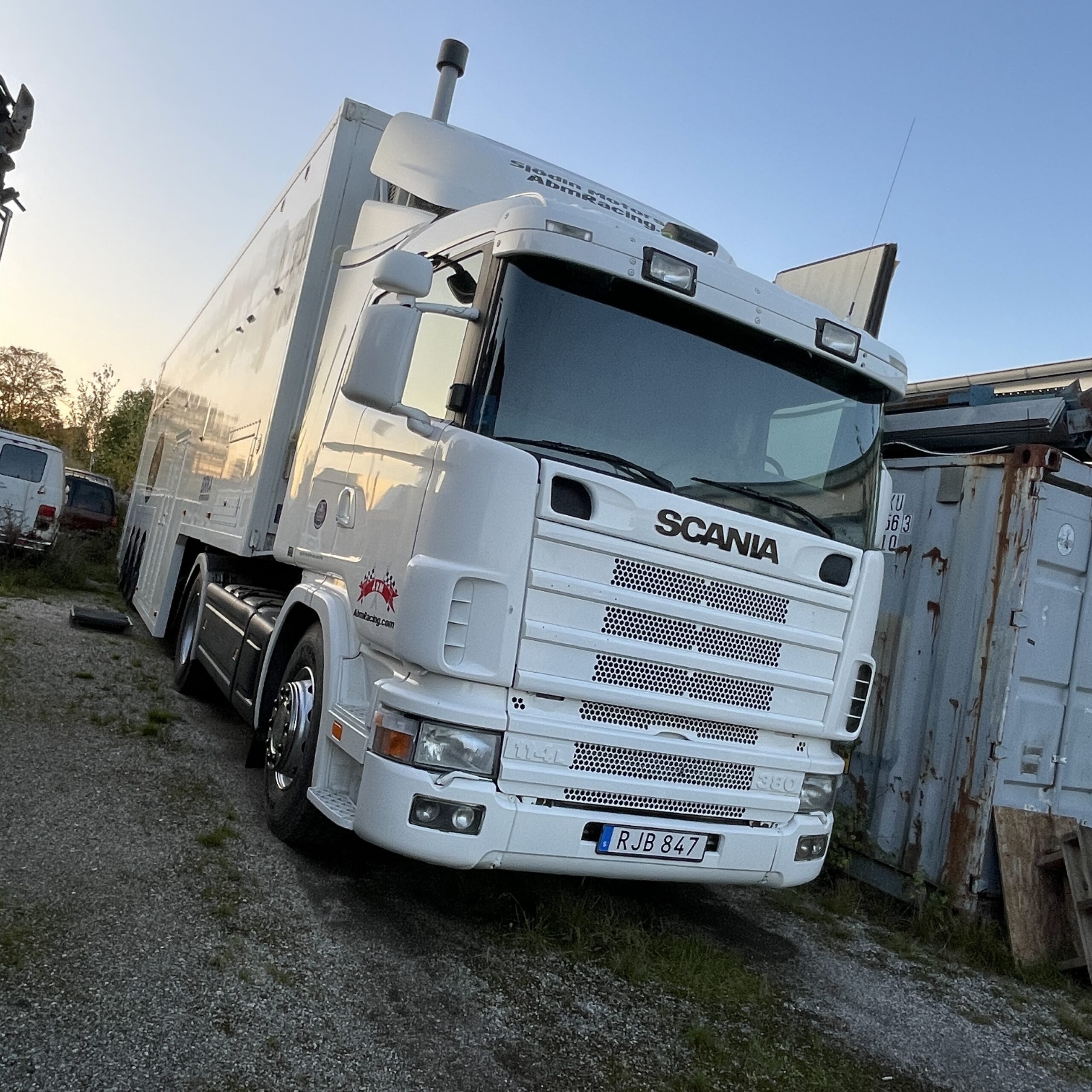 One part of the after season stuff that needs to be made is to "service" our Cinderella Incineration Toilet!
But actually it's not that bad at all, it's a pretty clean work and it just takes some time (if you gonna do it correct) and also something that you can do all by yourself if you are a bit handy!
This can be the best thing that I got in the trailer and our Cinderella Incineration Toilet did just celebrate 3 years of using last week and that without any problems at all, how awesome is that!?
Like we would call it in Swedish "en skitbra produkt"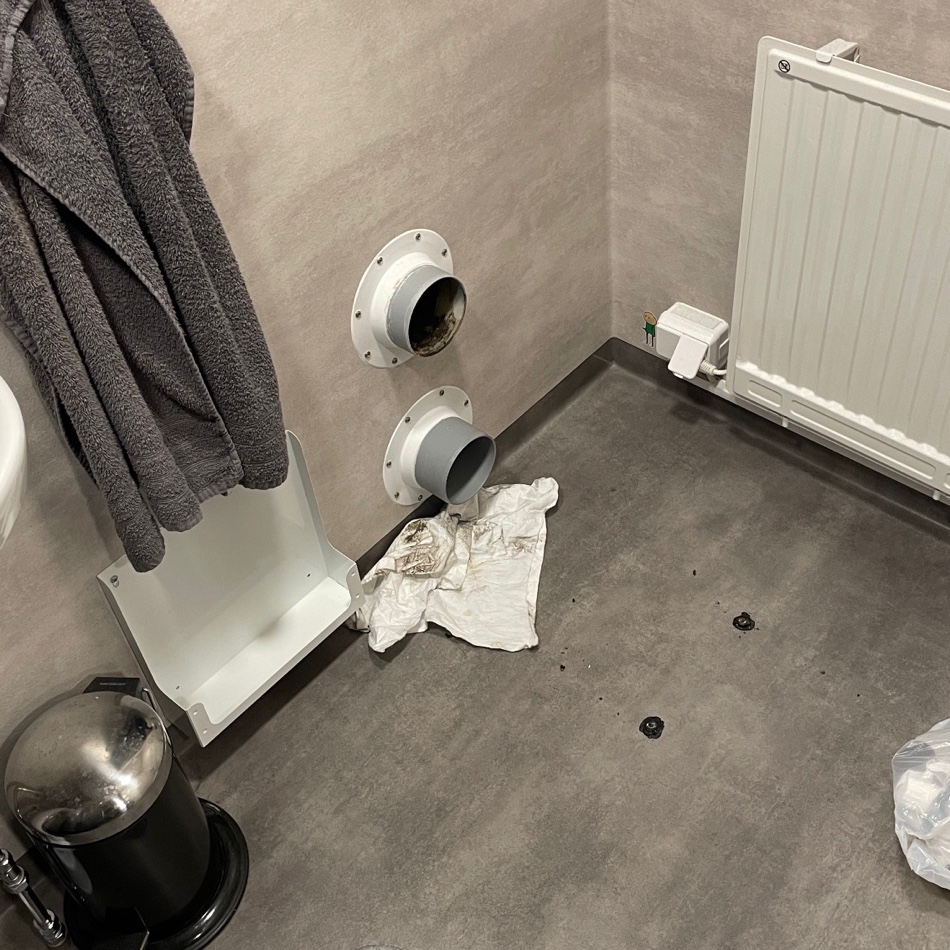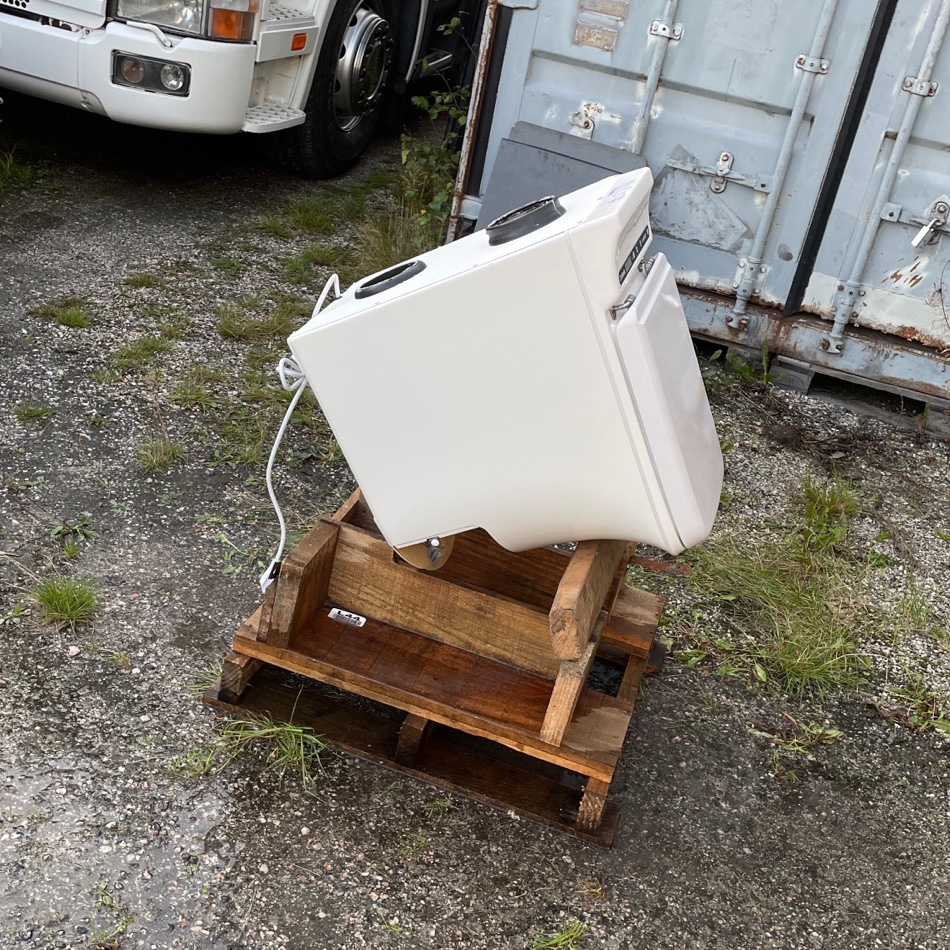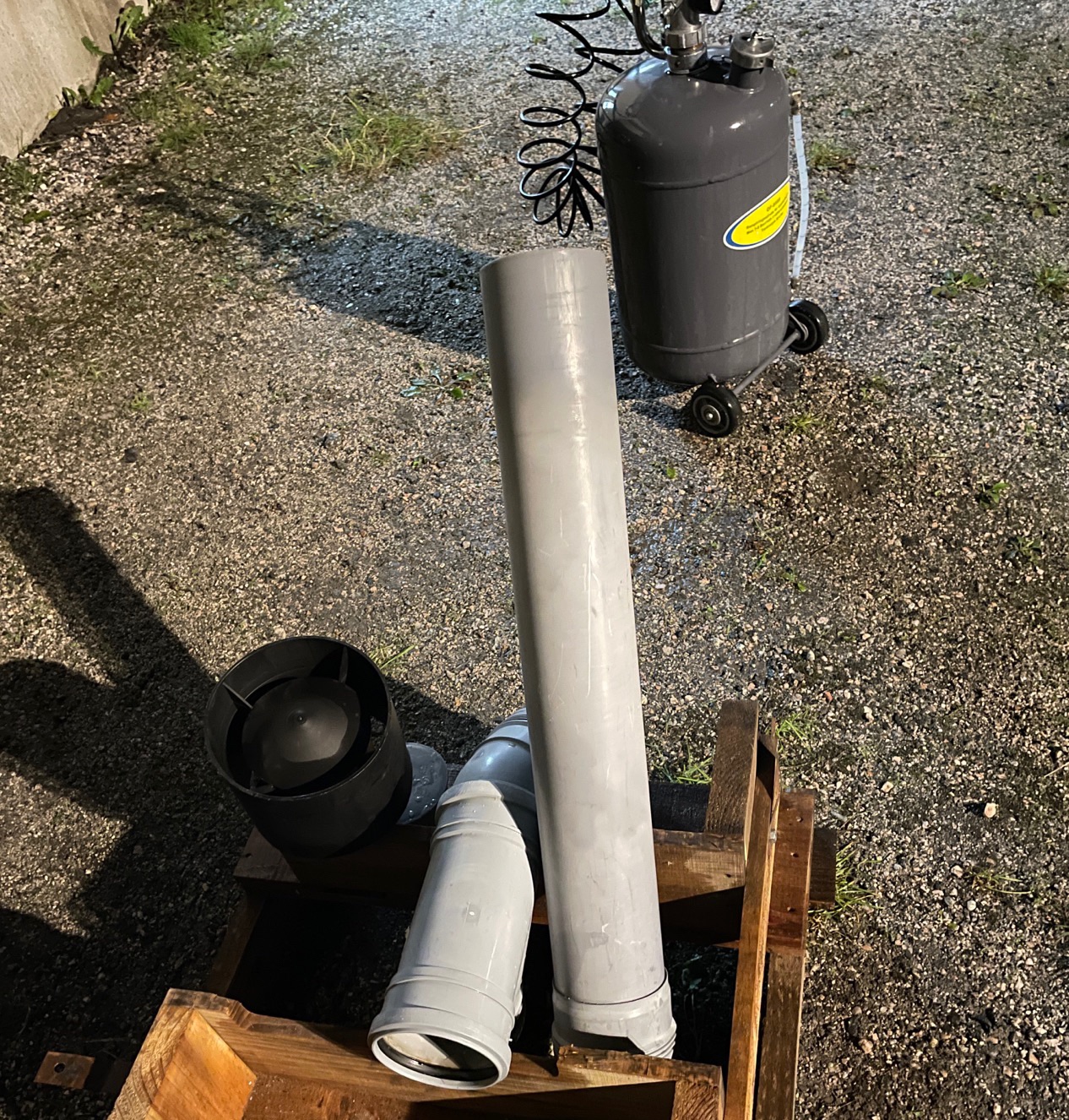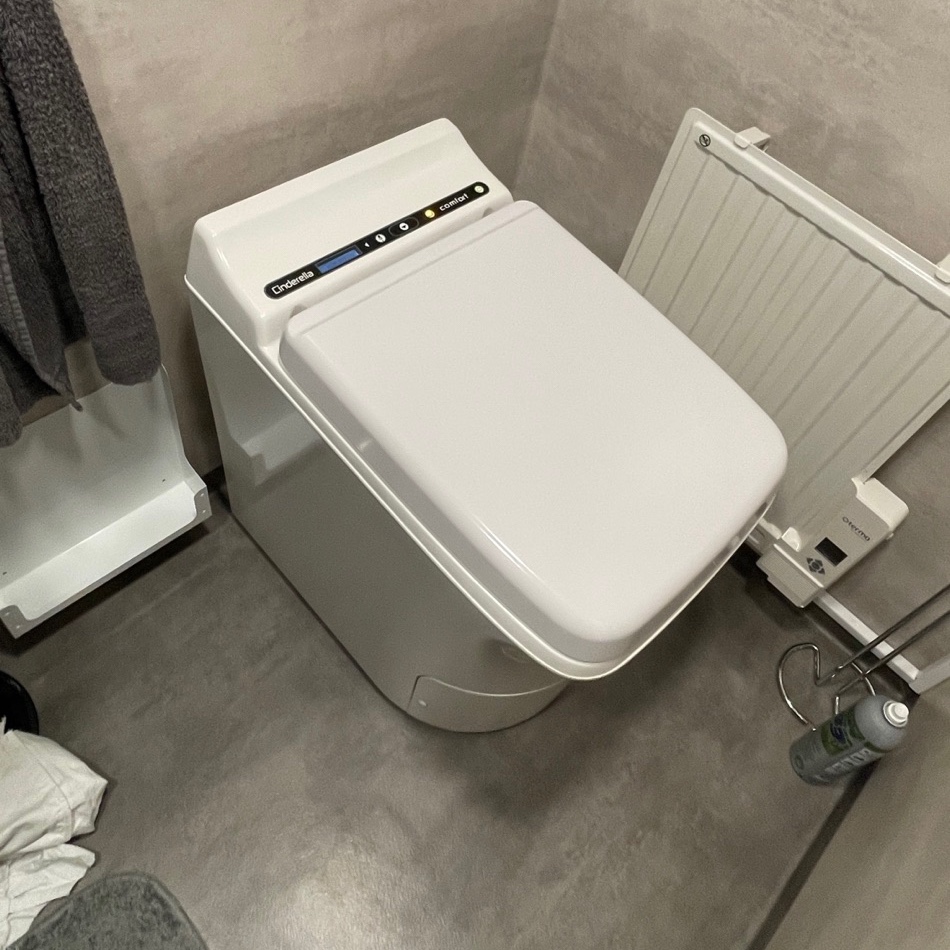 And then I got the Chevelle in the winter sleeping spot under the cover again after only 5 passes in 2023 at a really fun day at my home track in Dala-Järna!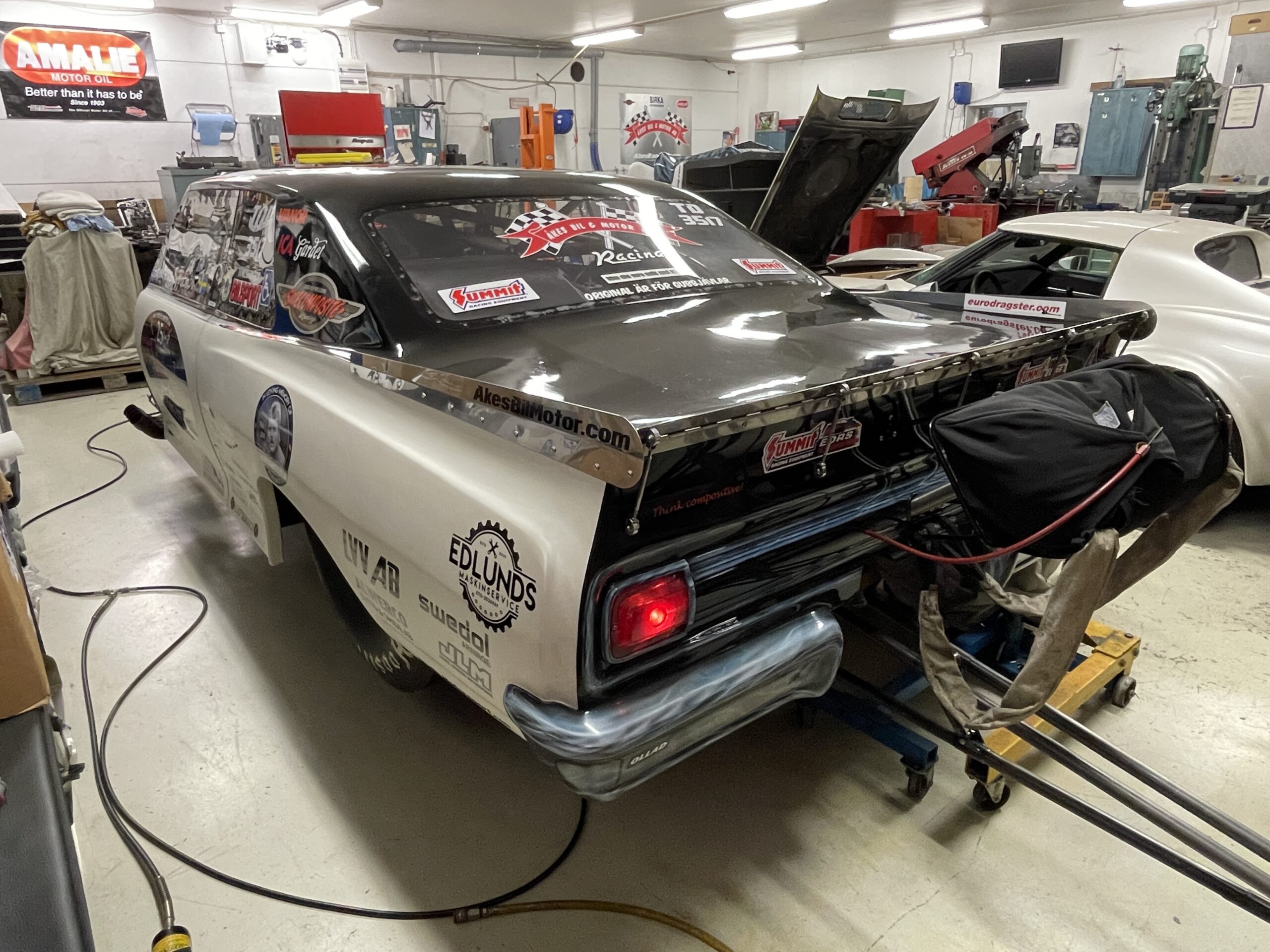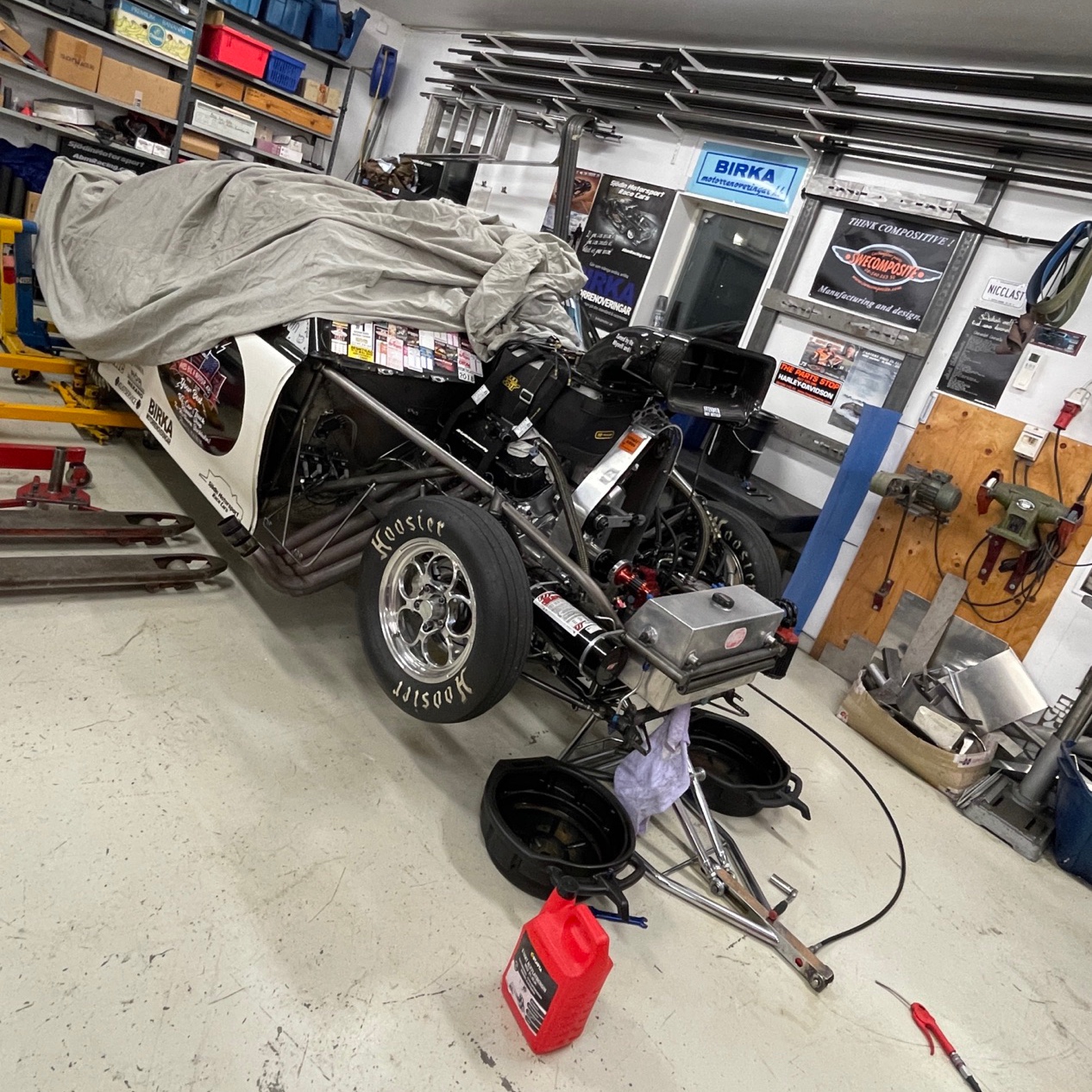 It took some time after we got it unloaded but with some spirit and expert help from Bänkt and two dinner dates later I finally got the fuel system cleaned out one more time, I did remove the rocker arms so there is no springs under load and I did release the torque on the rod bolts to make sure it can sit for a long time now!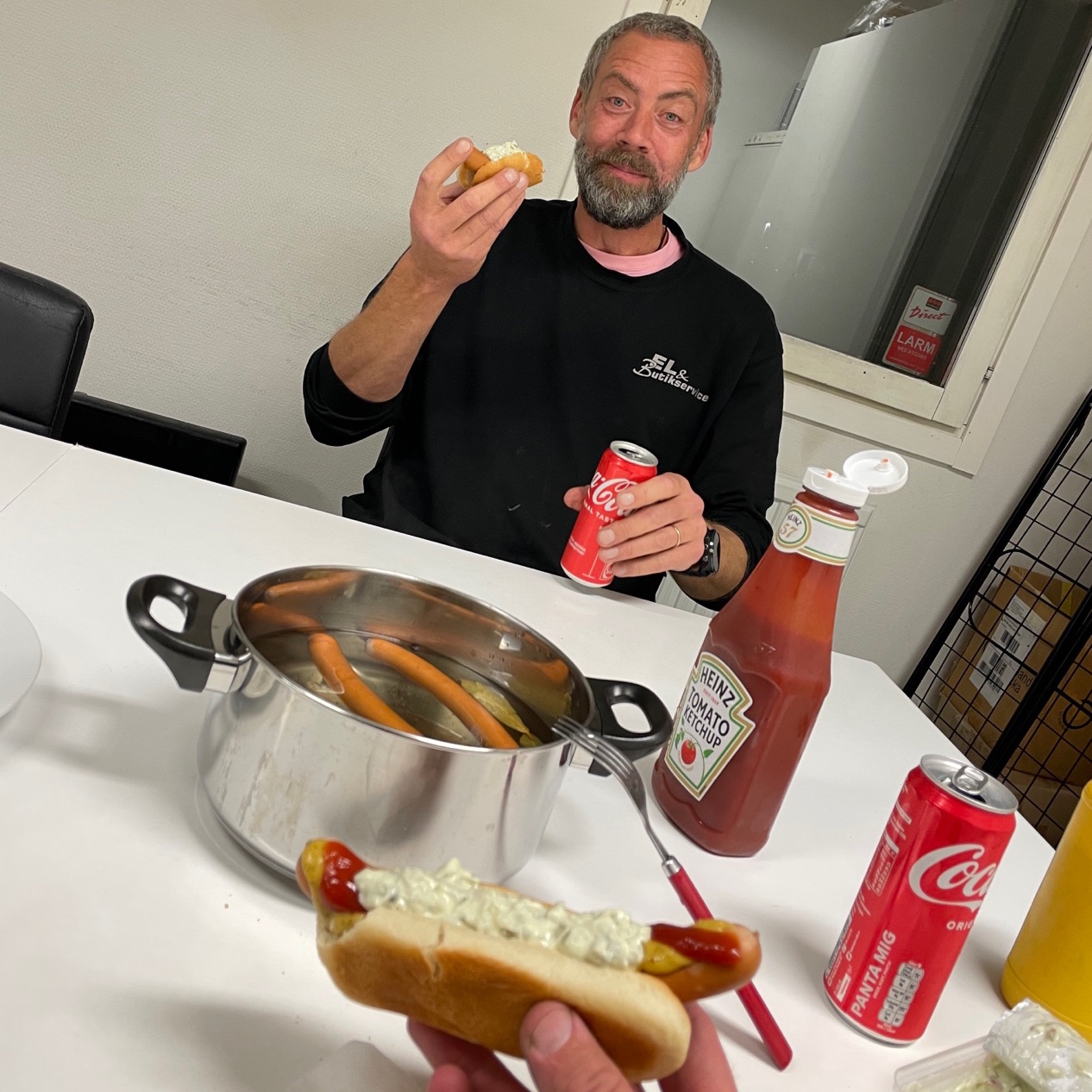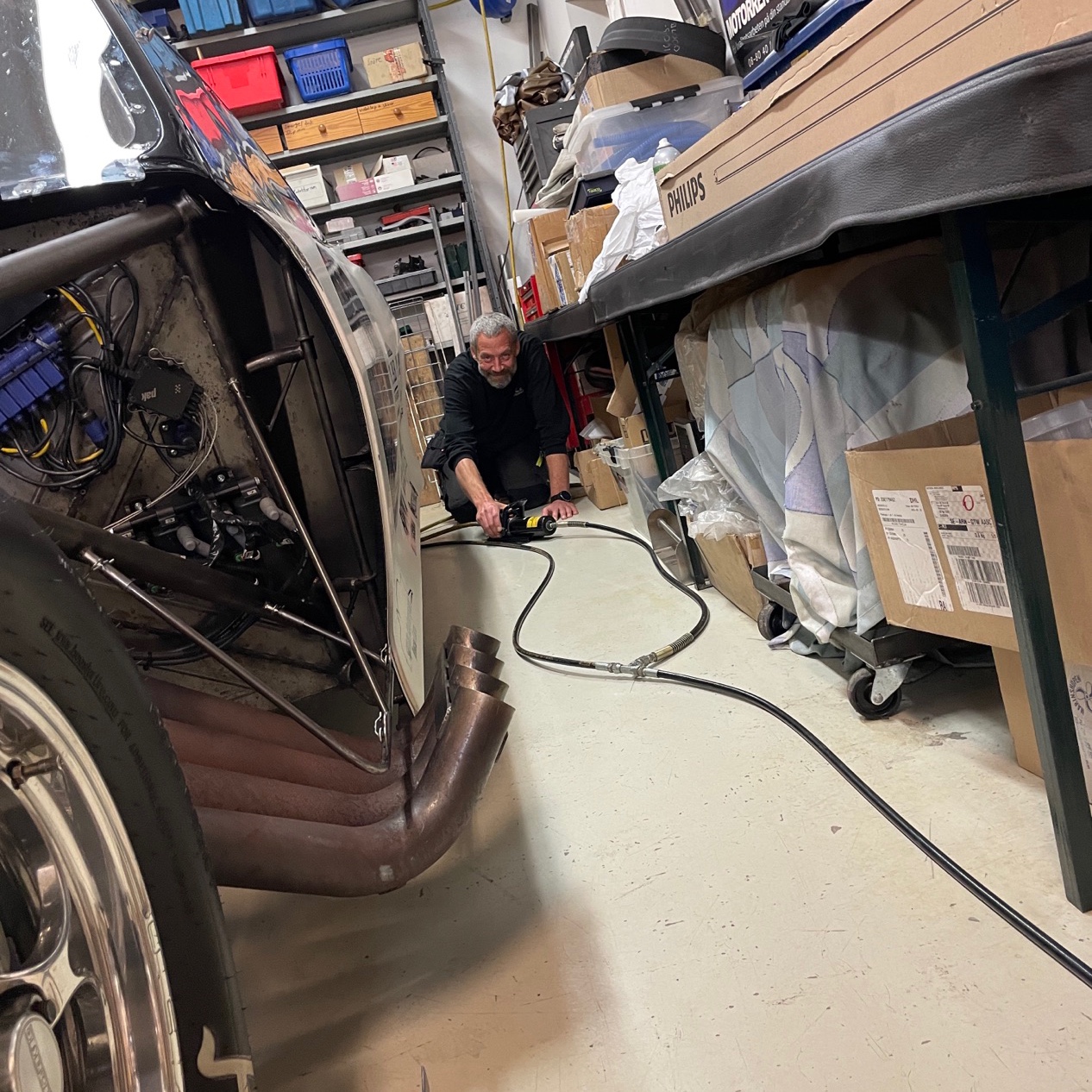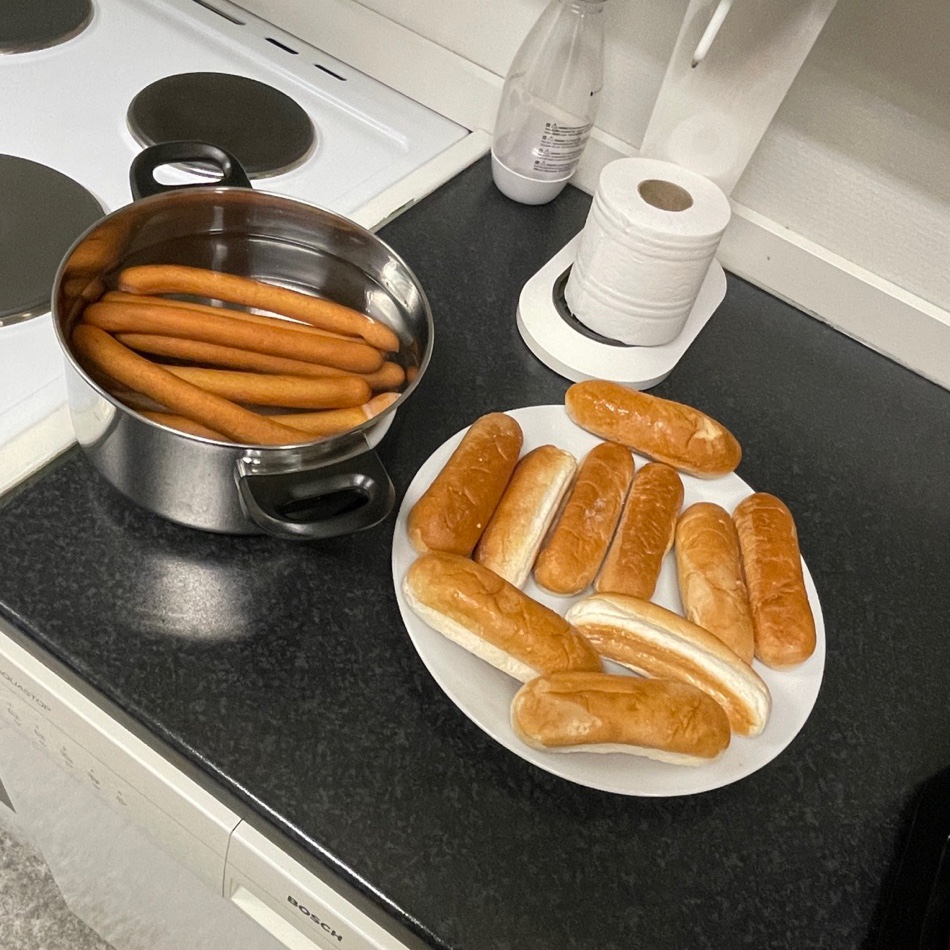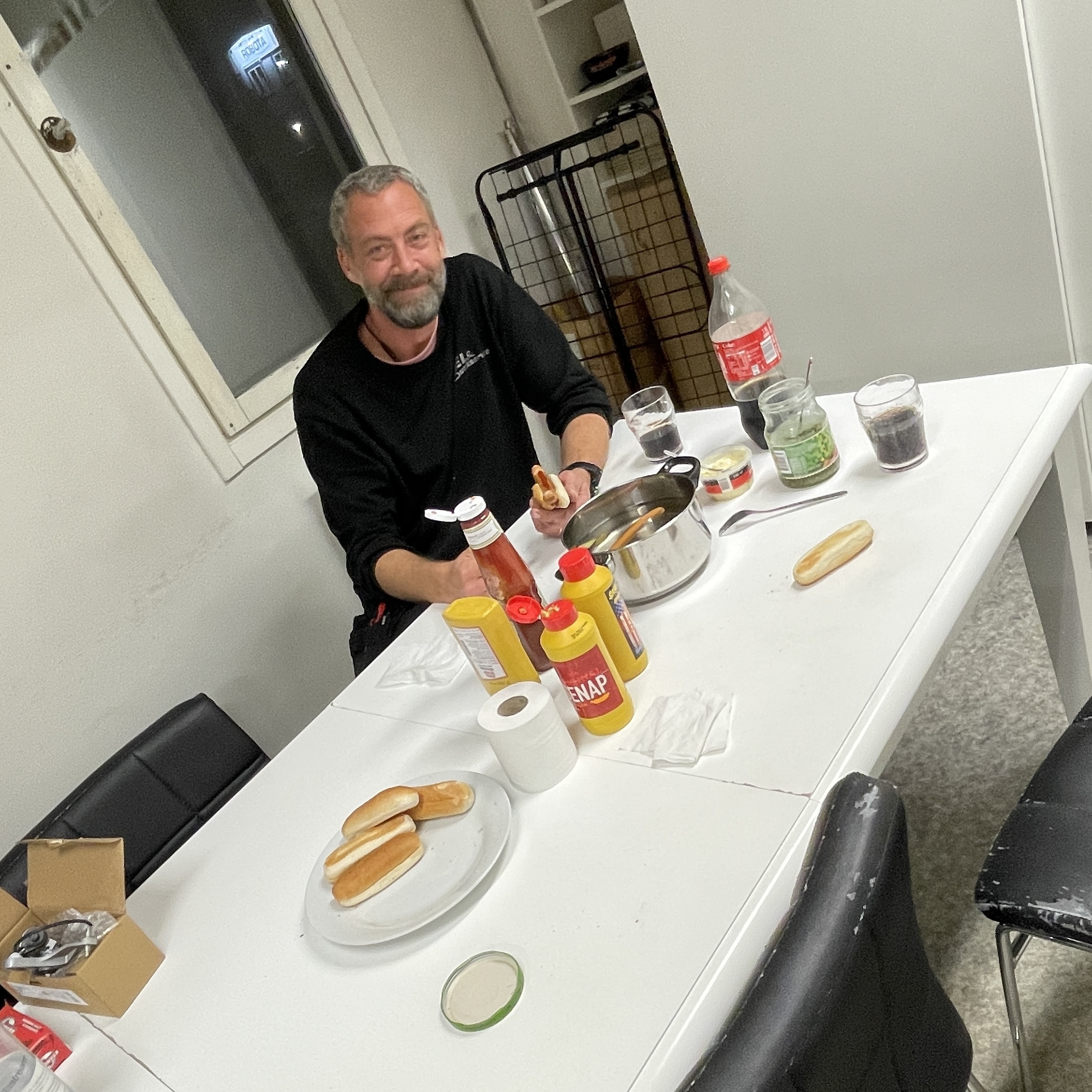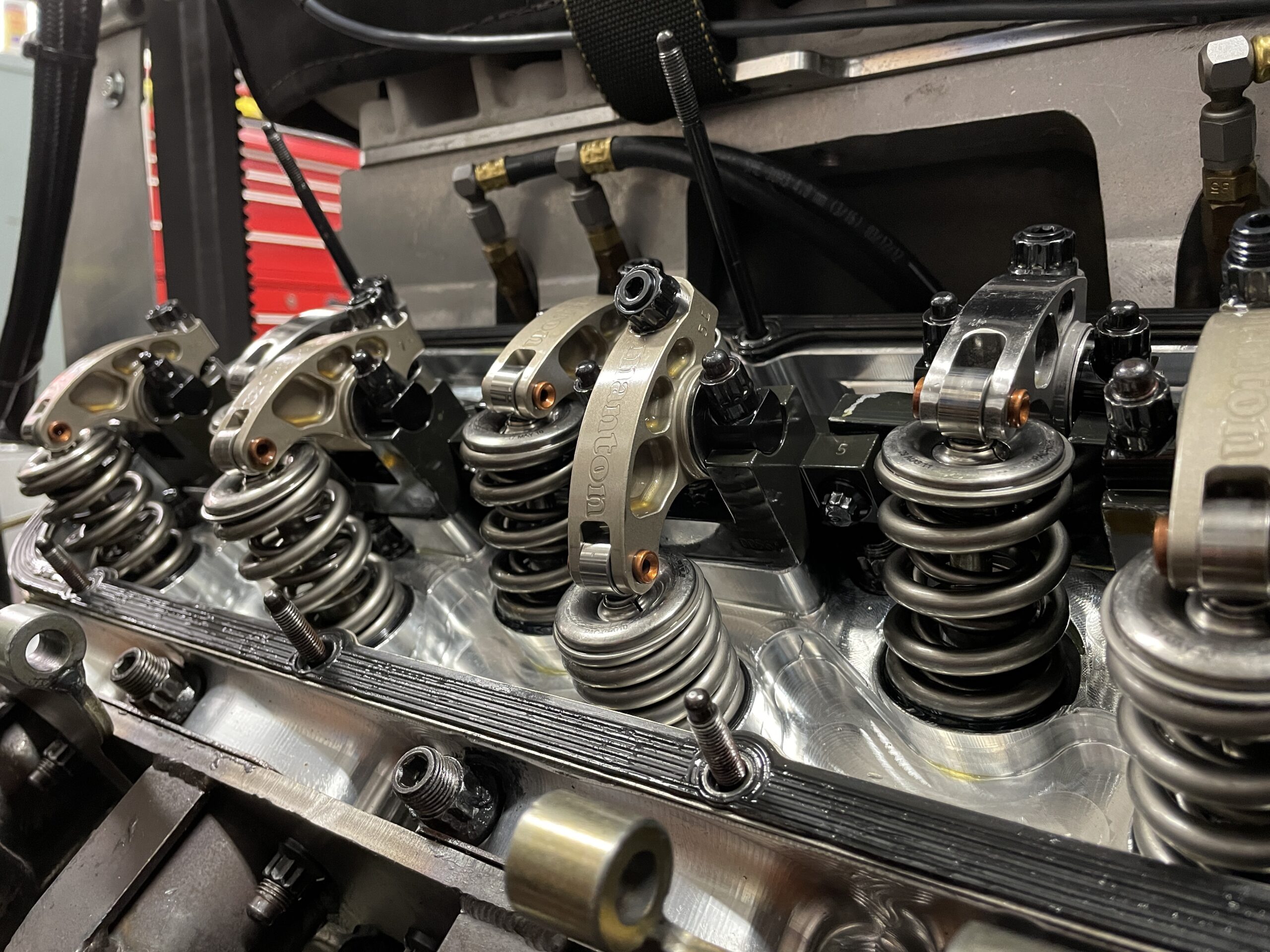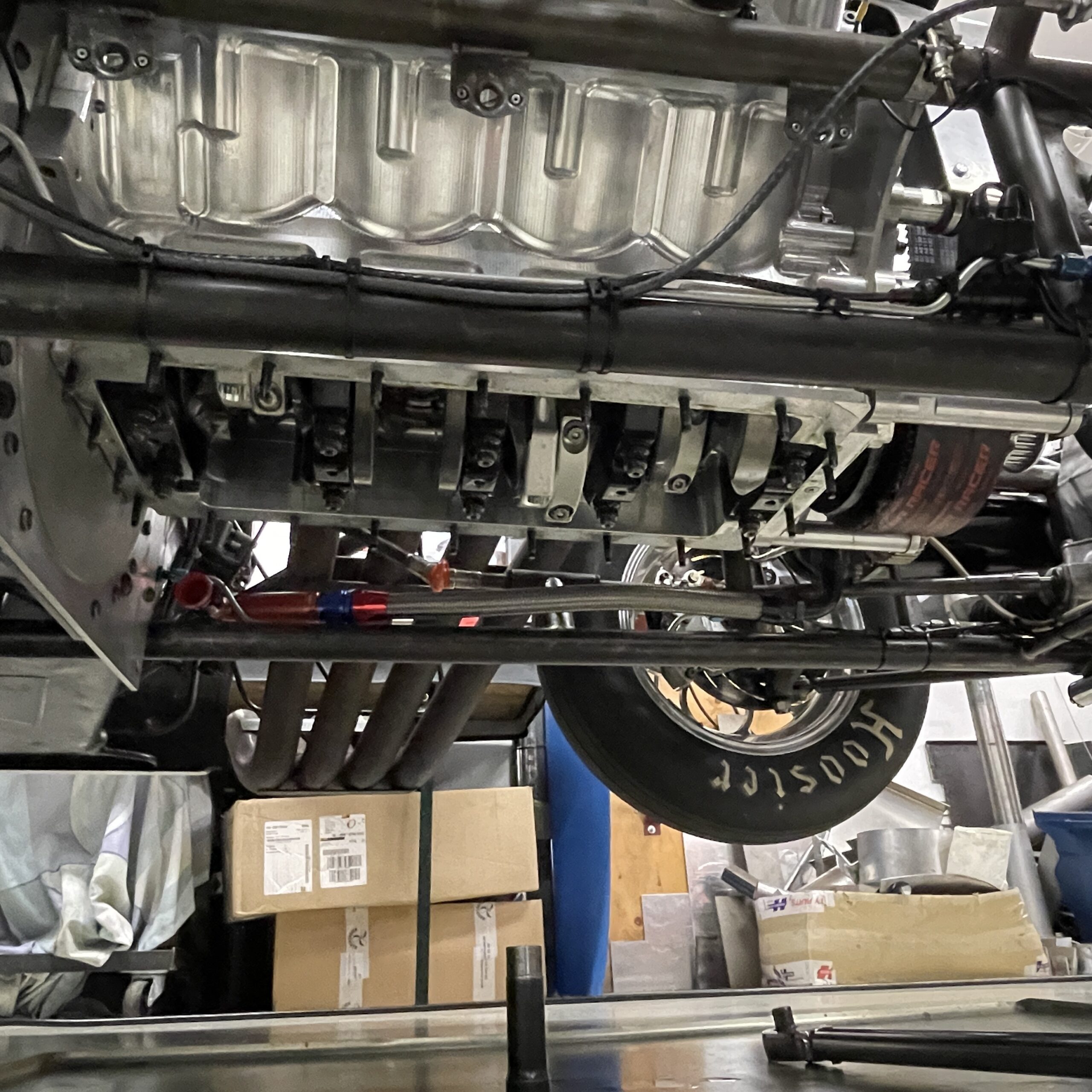 As it looks right now the worlds fastest doorslammer with a conventional headed Chevrolet Big Block motor will be under this cover for a good amount of time, it's been a bit too much of a one man band for a while now and the Chevelle needs a lot of work / service after many years of racing and I do not see that I will have the time, spirit or help needed for it in the near future so it will just sit here in the shop and wait for something to change about this situation….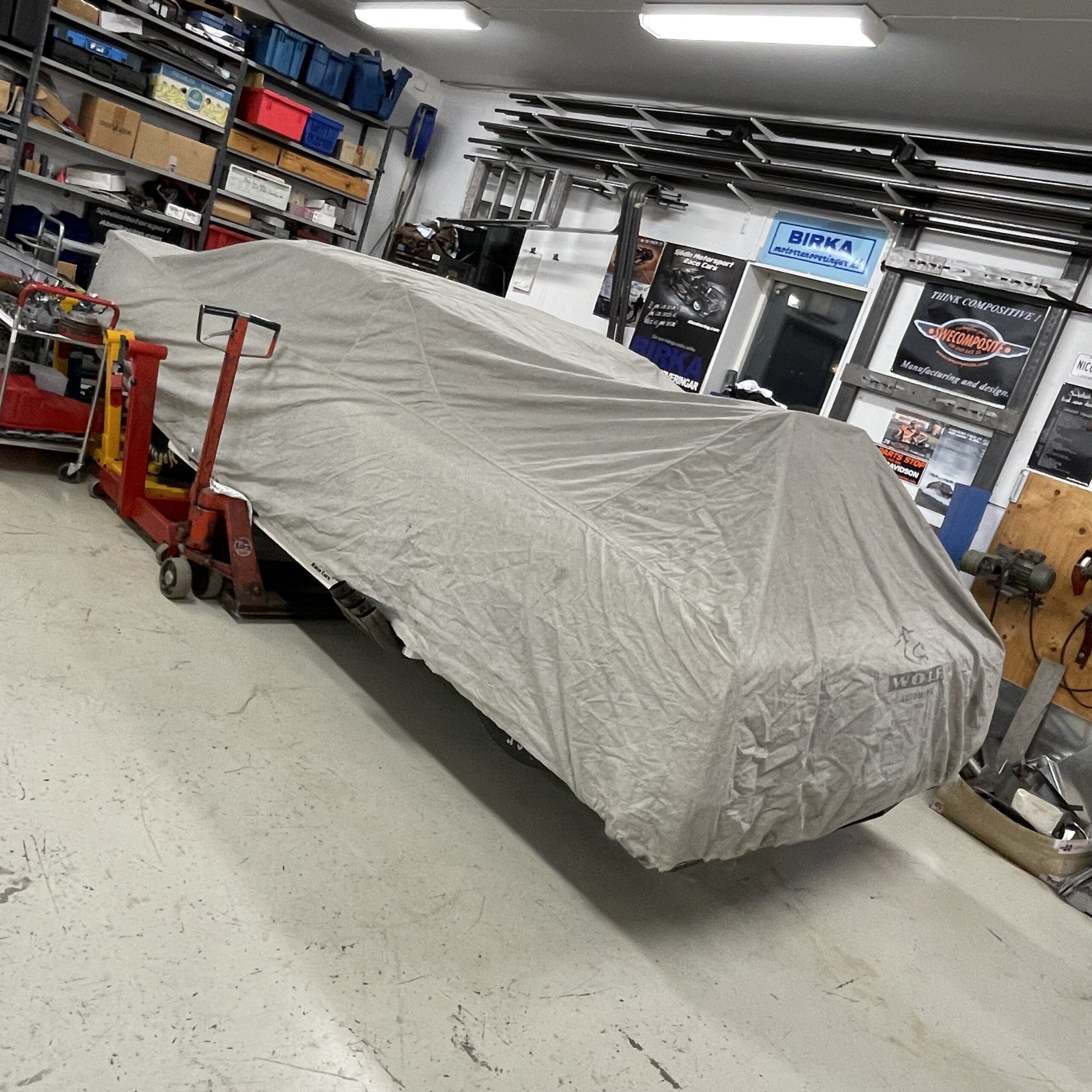 It must be fun to do something like this and yes it is fun when we are at the track and I would love to make hundreds of passes each year but there is so much more that needs to be made around before and after the race and I have lost the fun part of it!
And there is stuff that needs to be made on the truck and trailer that should have been done for years now so I need to start with that and make sure we have a truck and trailer in the future.
So, no Top Doorslammer racing in 2024, we might go to Dala Järna Raceway in 2024 with it just for fun but it's way to early now to say if it will happen for real! I need to think about season 2024 and what we will do and not do, more info about that later!
Thanks to all of you that made me / us in the team come this far and made it possible to do what we have done so far!