It started to rain around 11:00 and did not stop until 30 minutes ago, clock is now 15:00!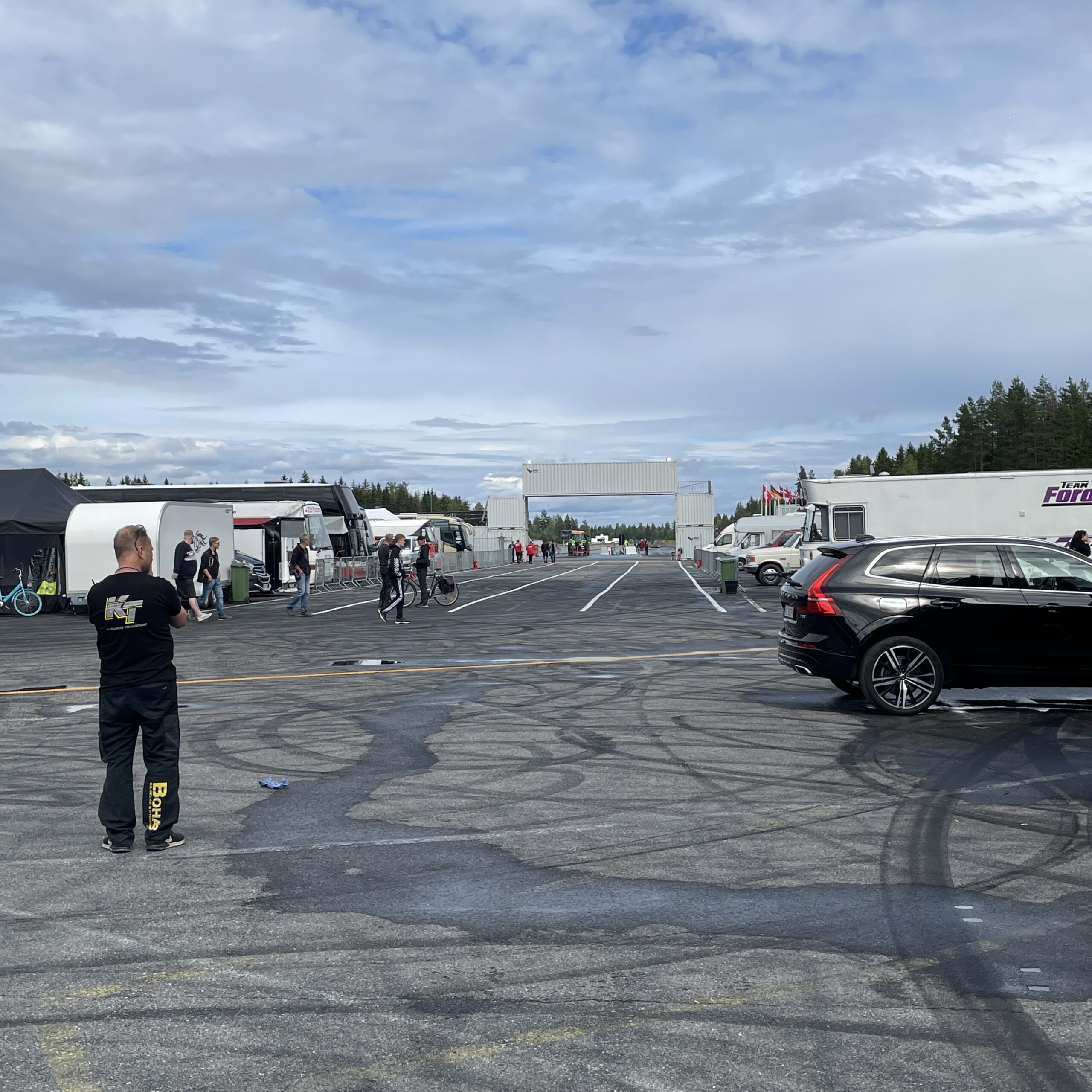 The crew are working on the track to make it ready, and when the sun comes out it heats pretty good and we have around 18 degrees Celsius at the moment and the pit area dries up pretty quick!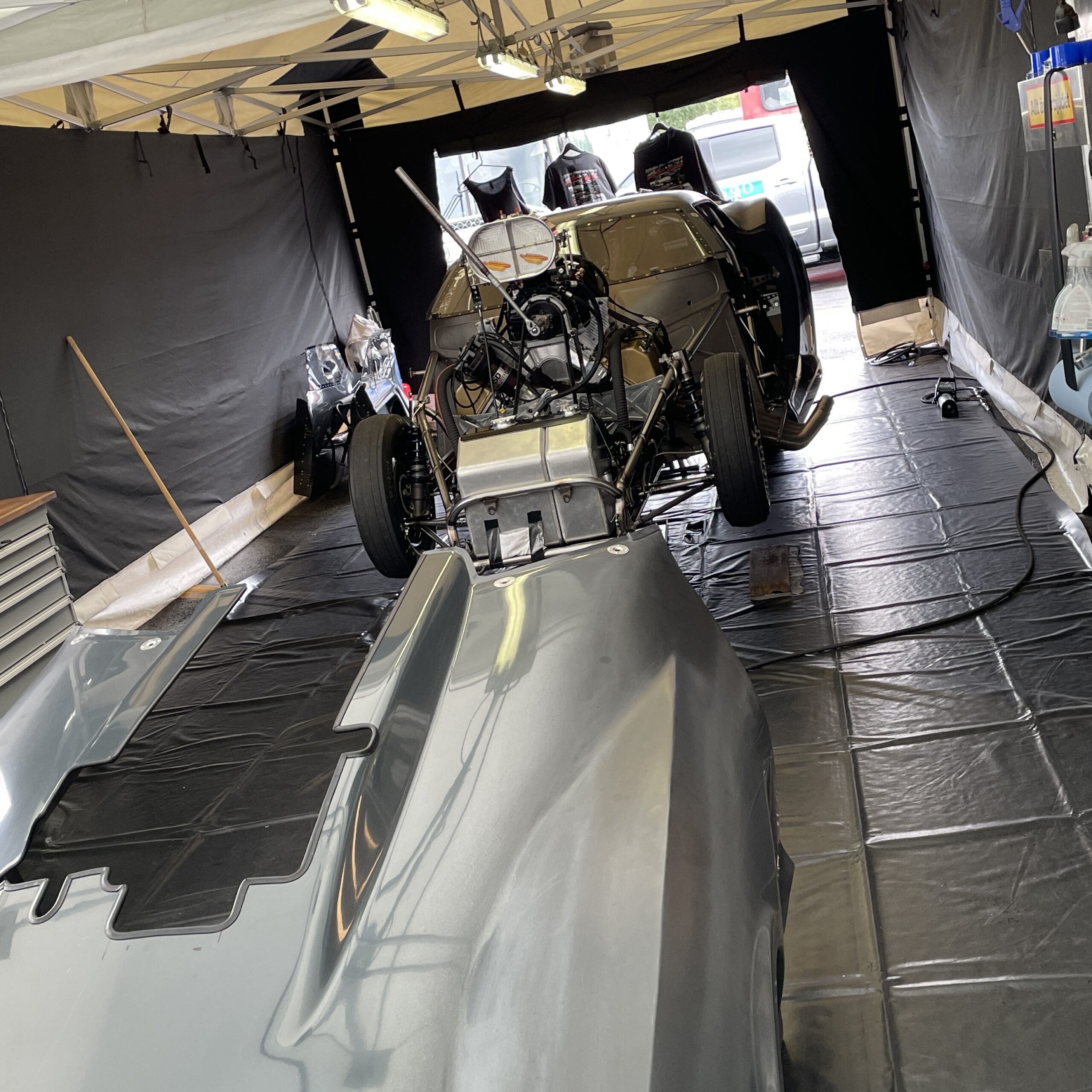 We are ready when it's time, whenever it is! Haven't heard anything yet from the track crew yet!