I have spend some time on the Chevelle in the ÅBM Shop and Team Ludvika have been working on the Vette in their shop!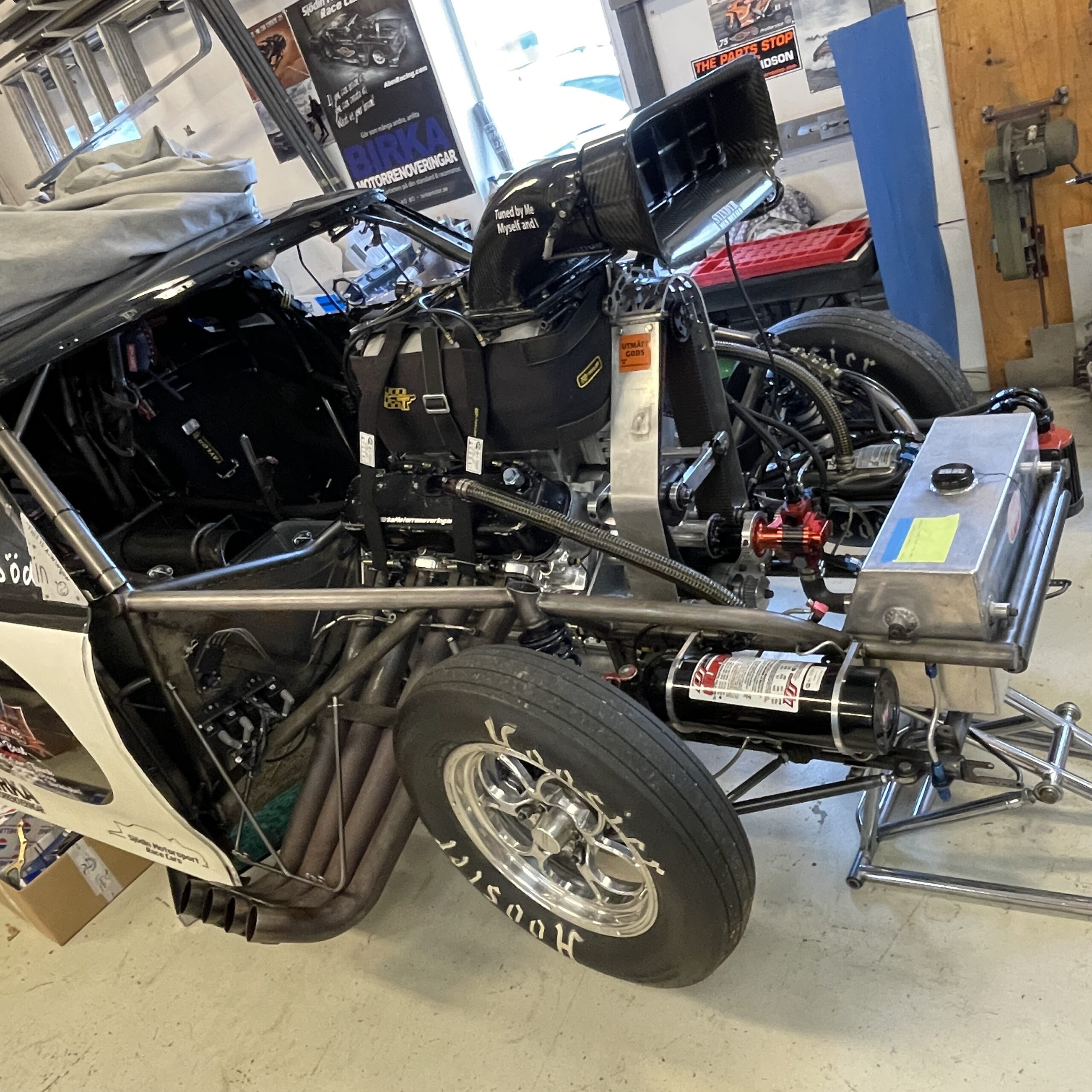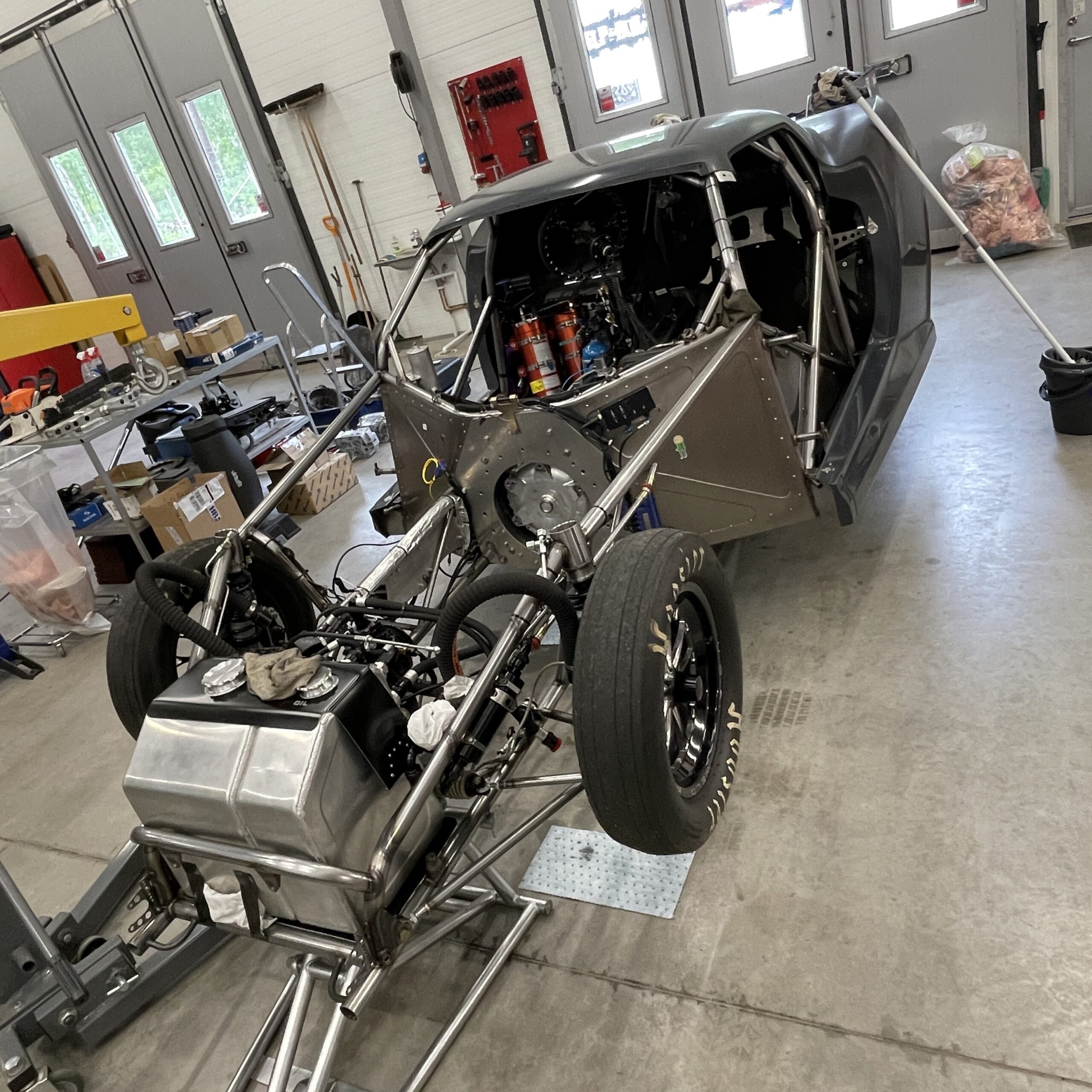 Last weekend I felt it was time to get the Chevelle ready for the Dala-Järna exhibition race 19-20 of August!
So I checked through the motor, put it back together and then put it back in the car, and during the week I have done what I could to prepare it for Dala-Järna and the rest will be made at the track!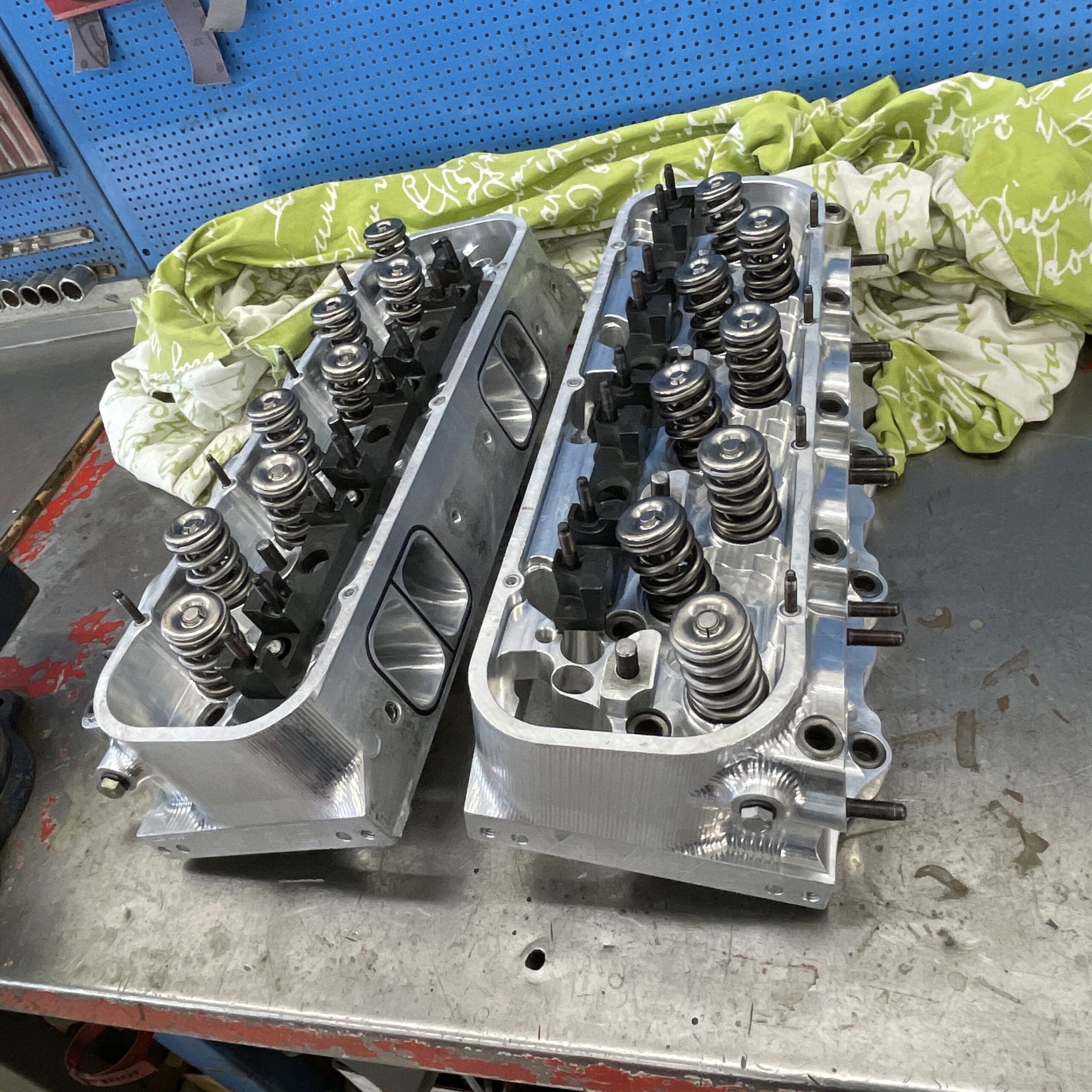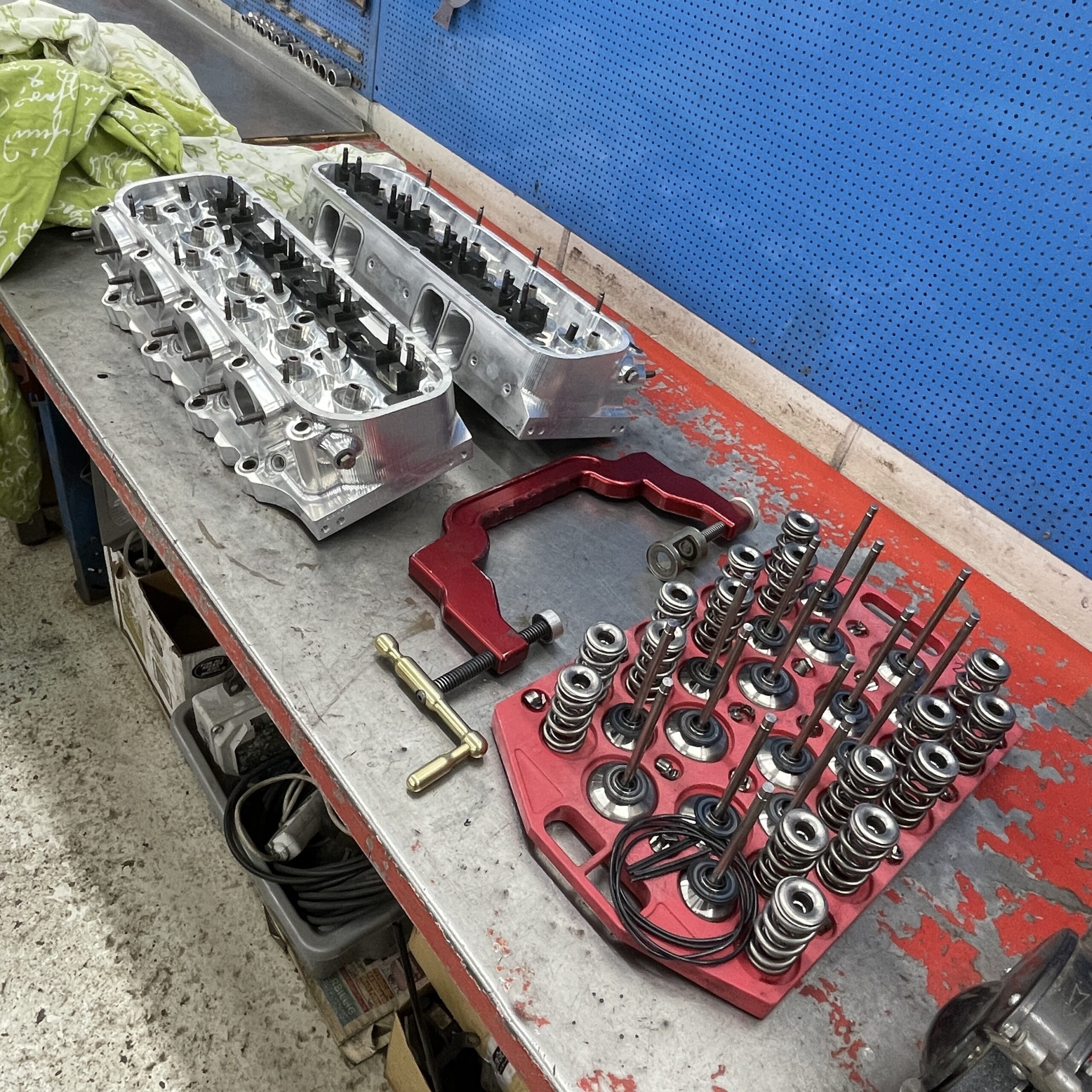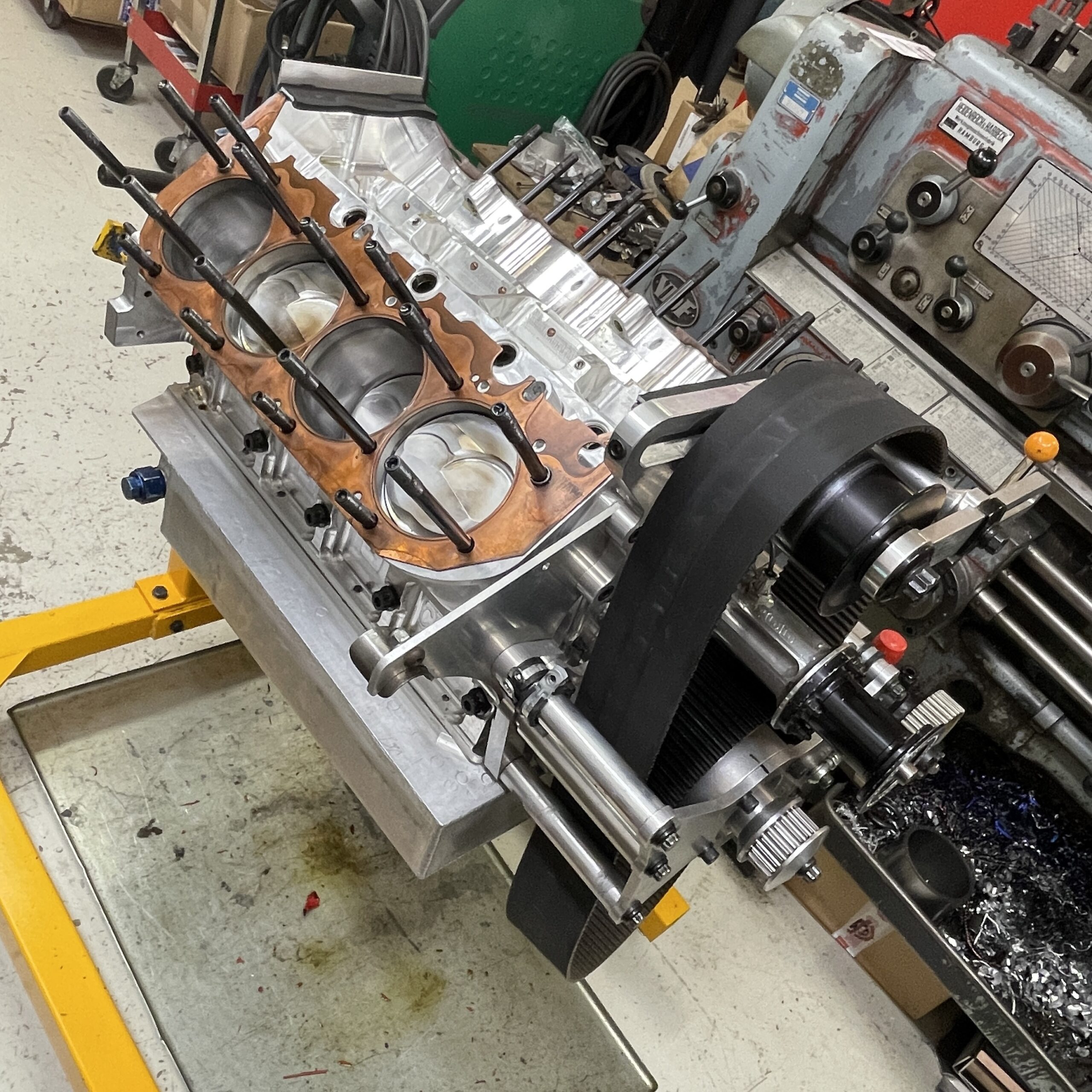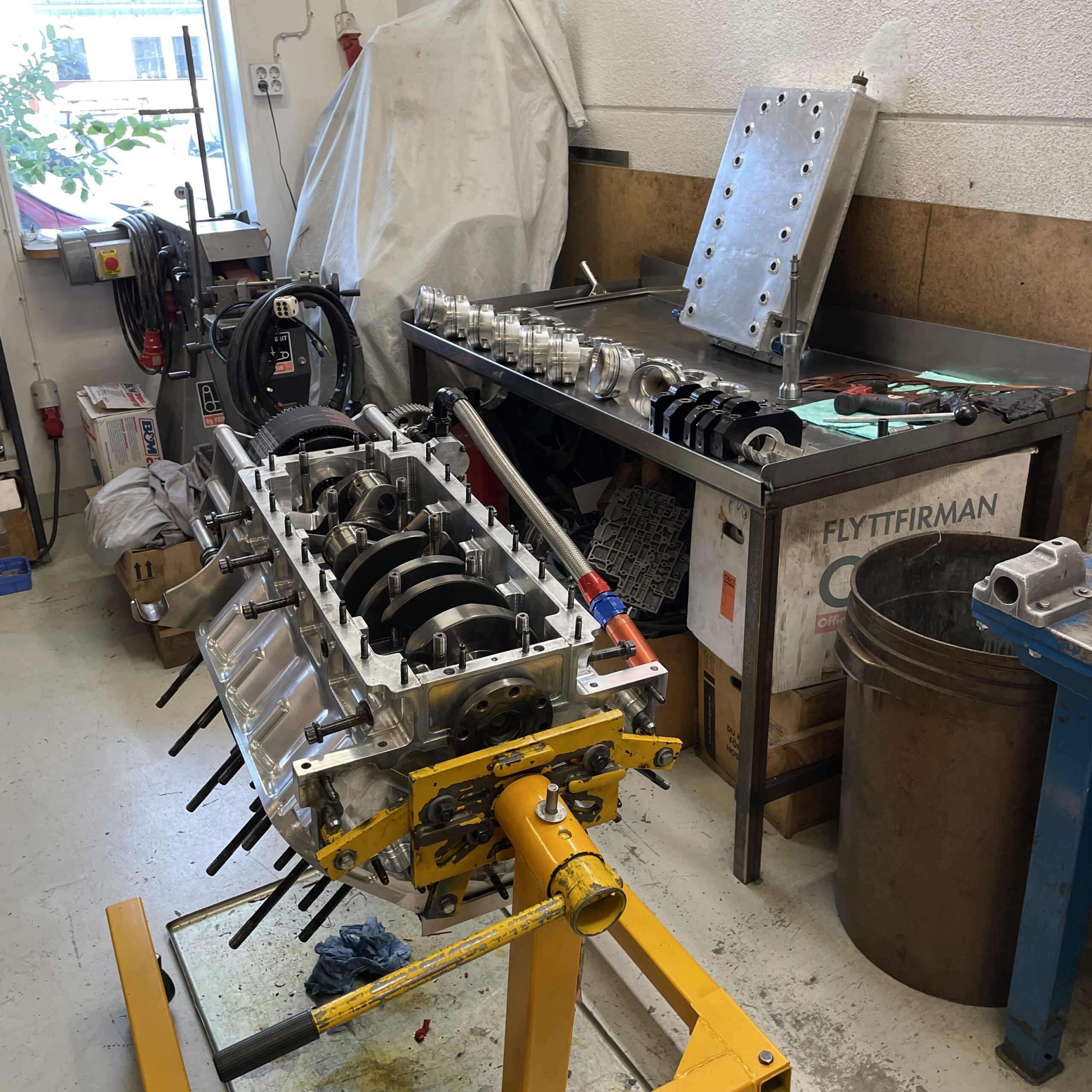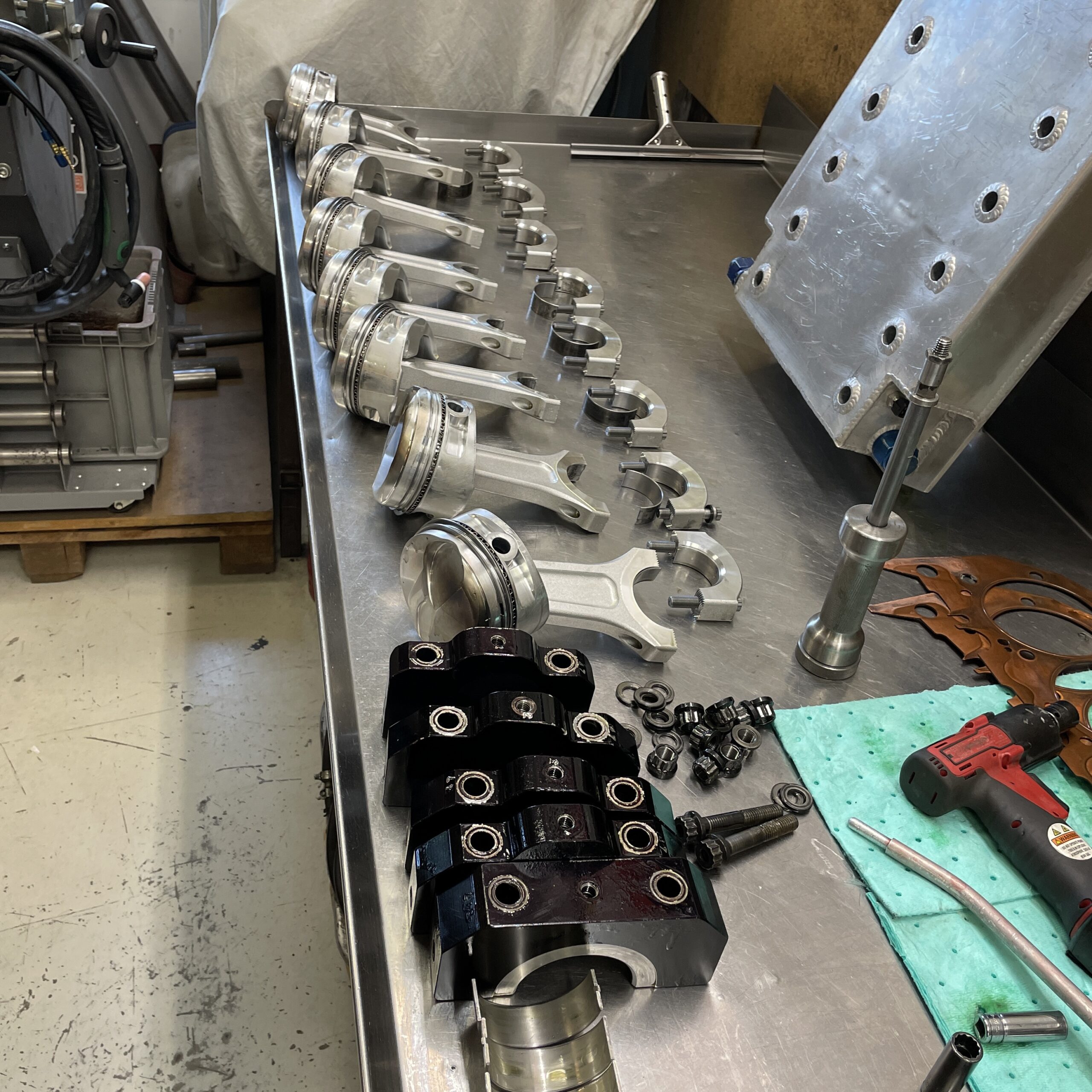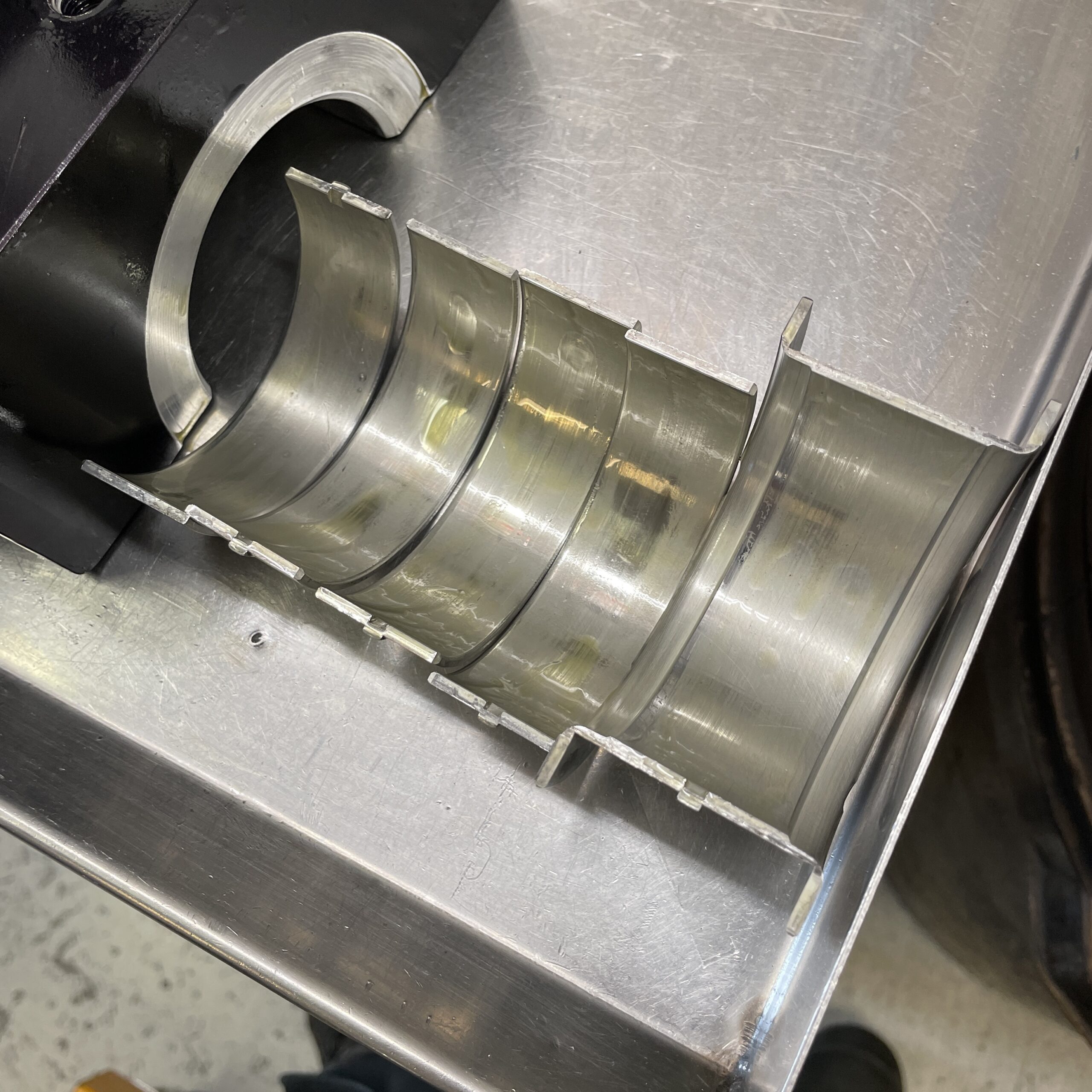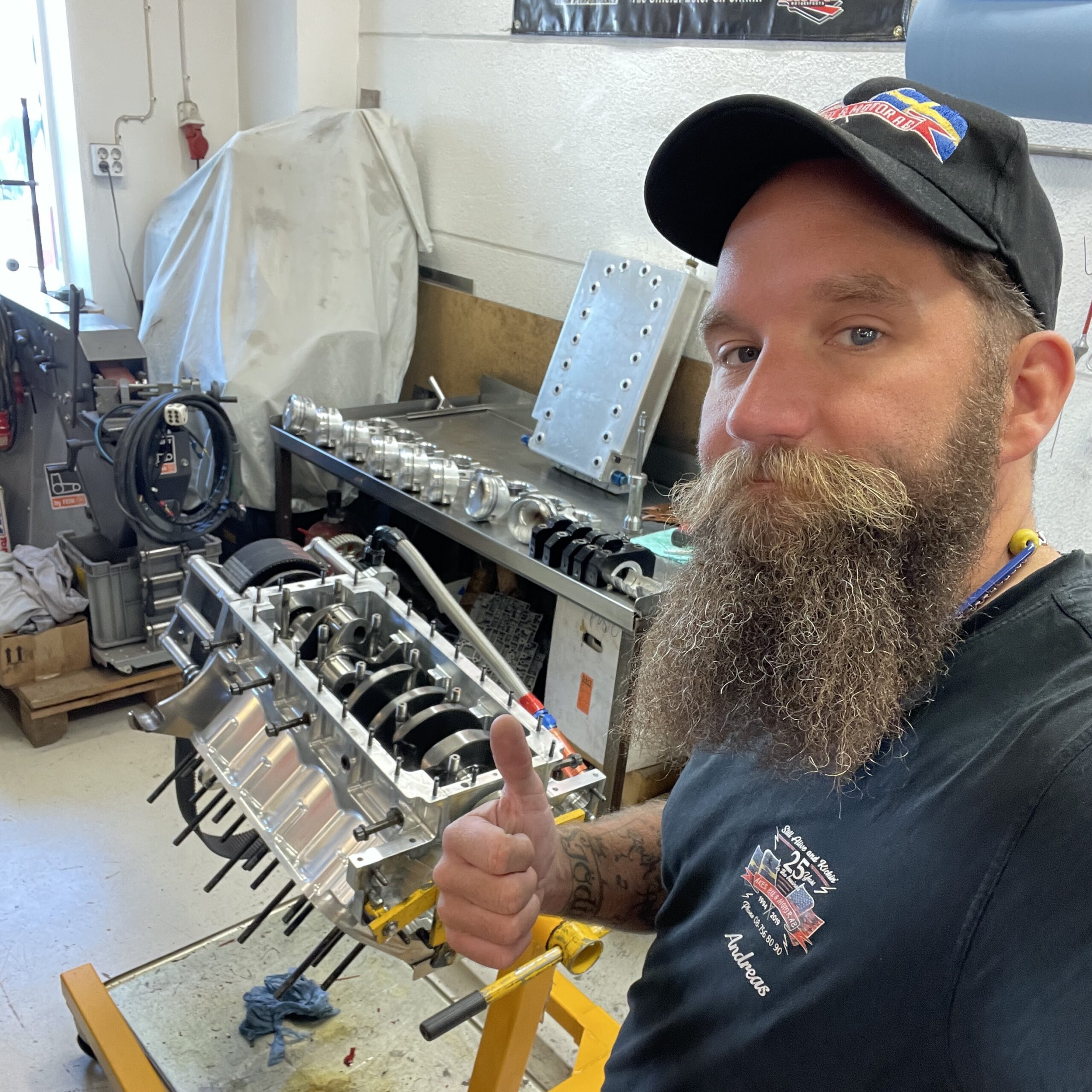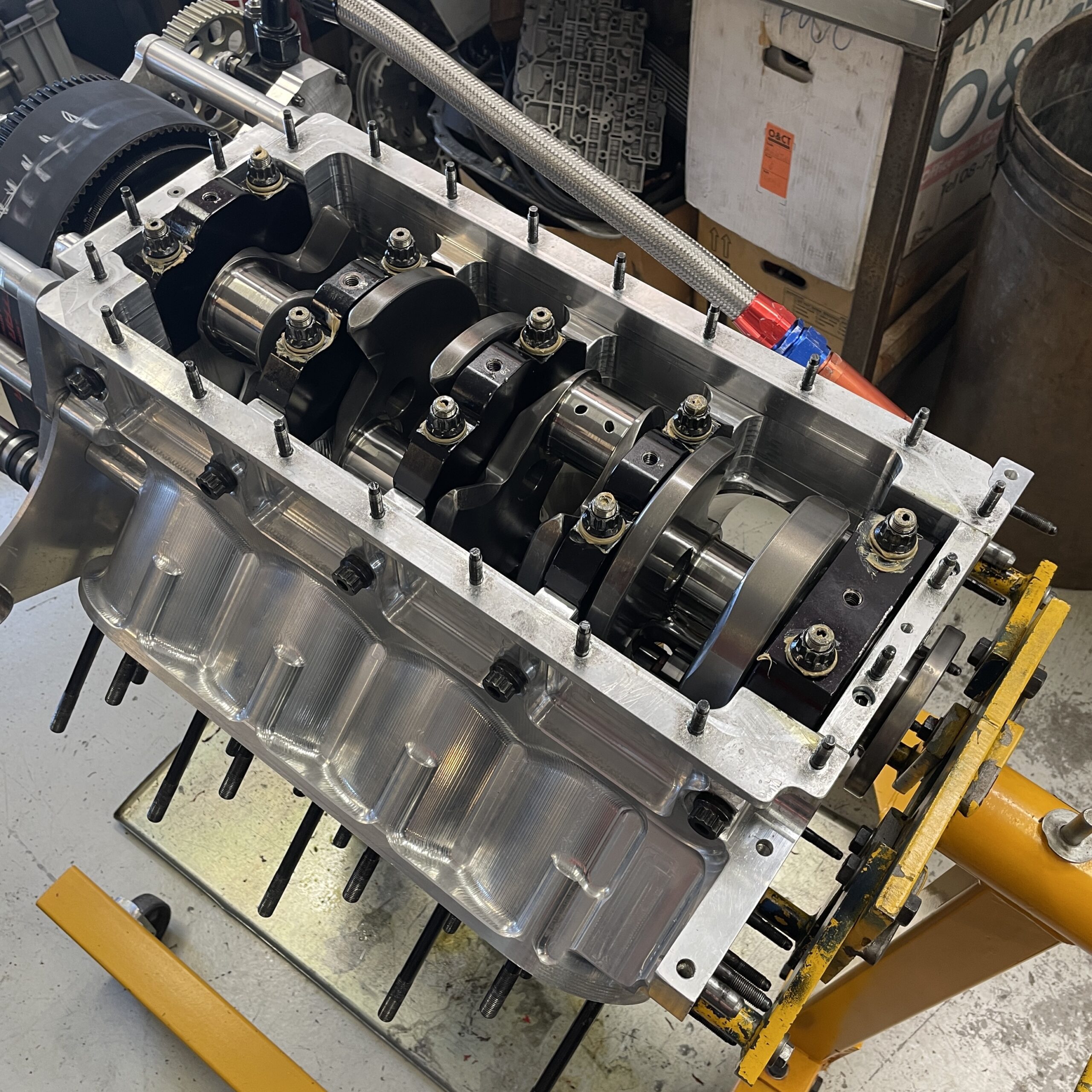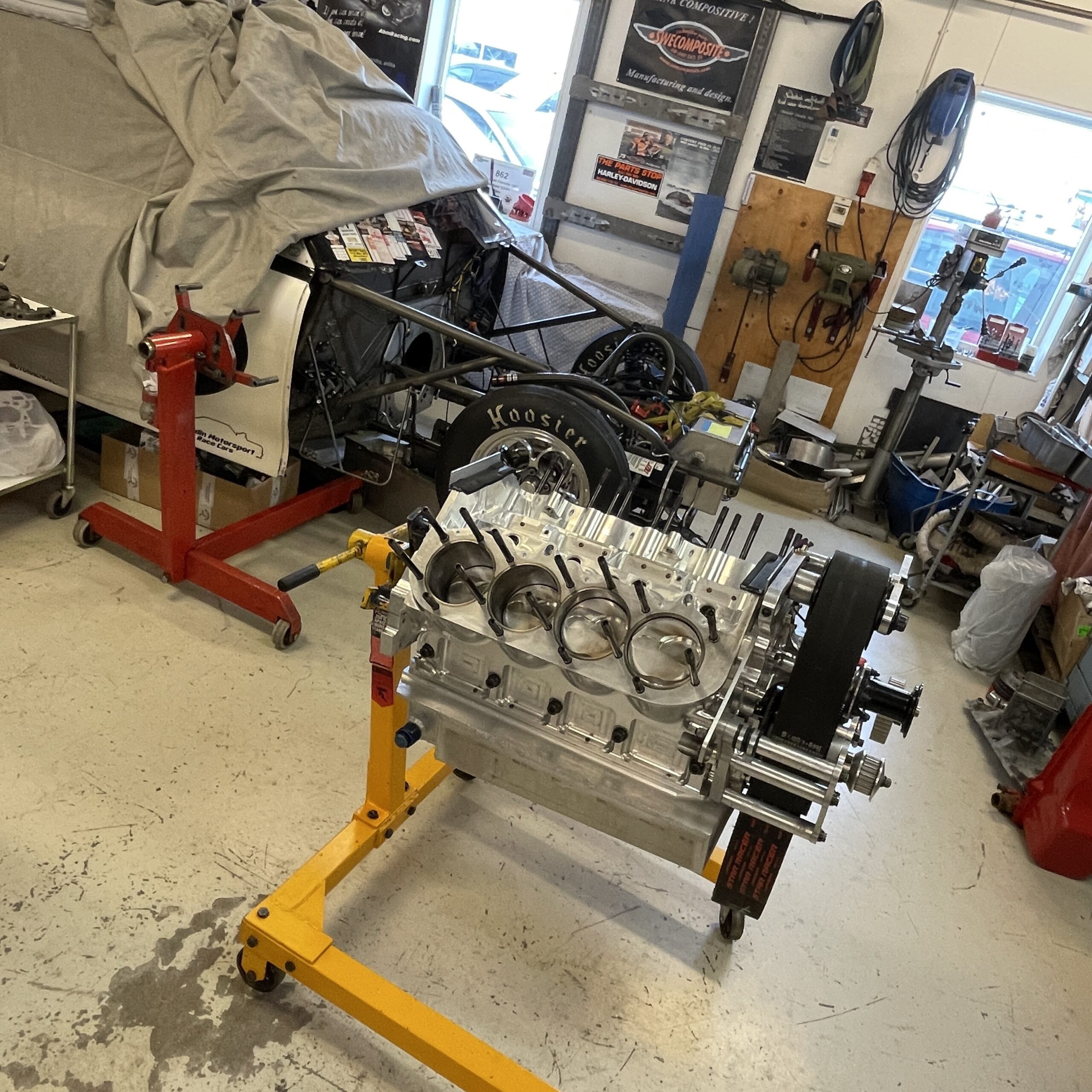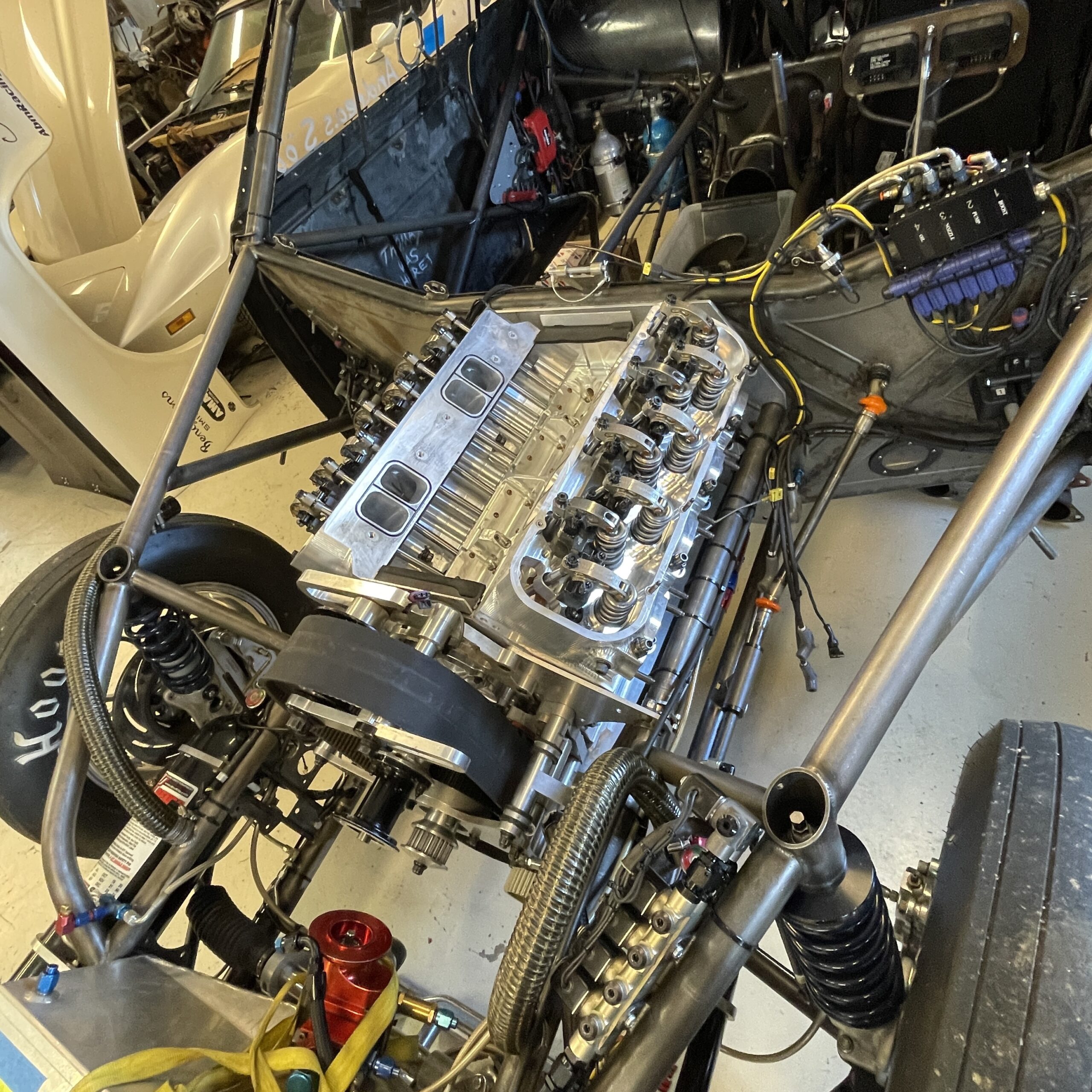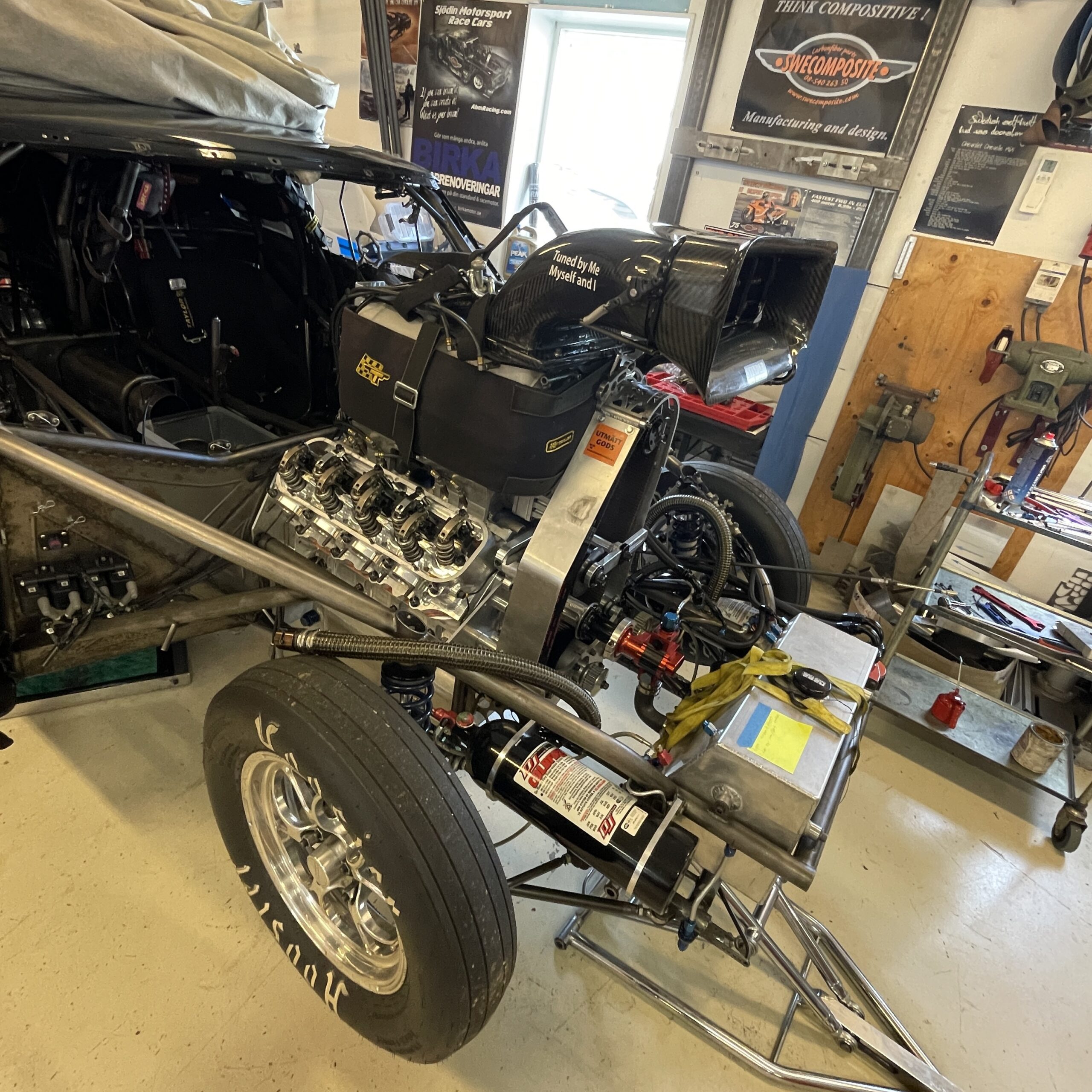 It might sound like it's far away with almost 3 weeks but I have done something I never done before and put myself on the entry list for 3 races 3 weekends in a row!
And now after I put the Chevelle together as much as I can I need to go to Team Ludvika tomorrow, that by the way have made this year way easier for me so I can concentrate on other things I must do when it comes to the racing circus because Jörgen, Moa, Katrin, Ludde and Bänkt have been working on the Corvette to get it back together again so we can fire it up and do some small last stuff on it during this coming weekend, I'm not used to that things happens by it self like with the Corvette and that part of the team! 🙂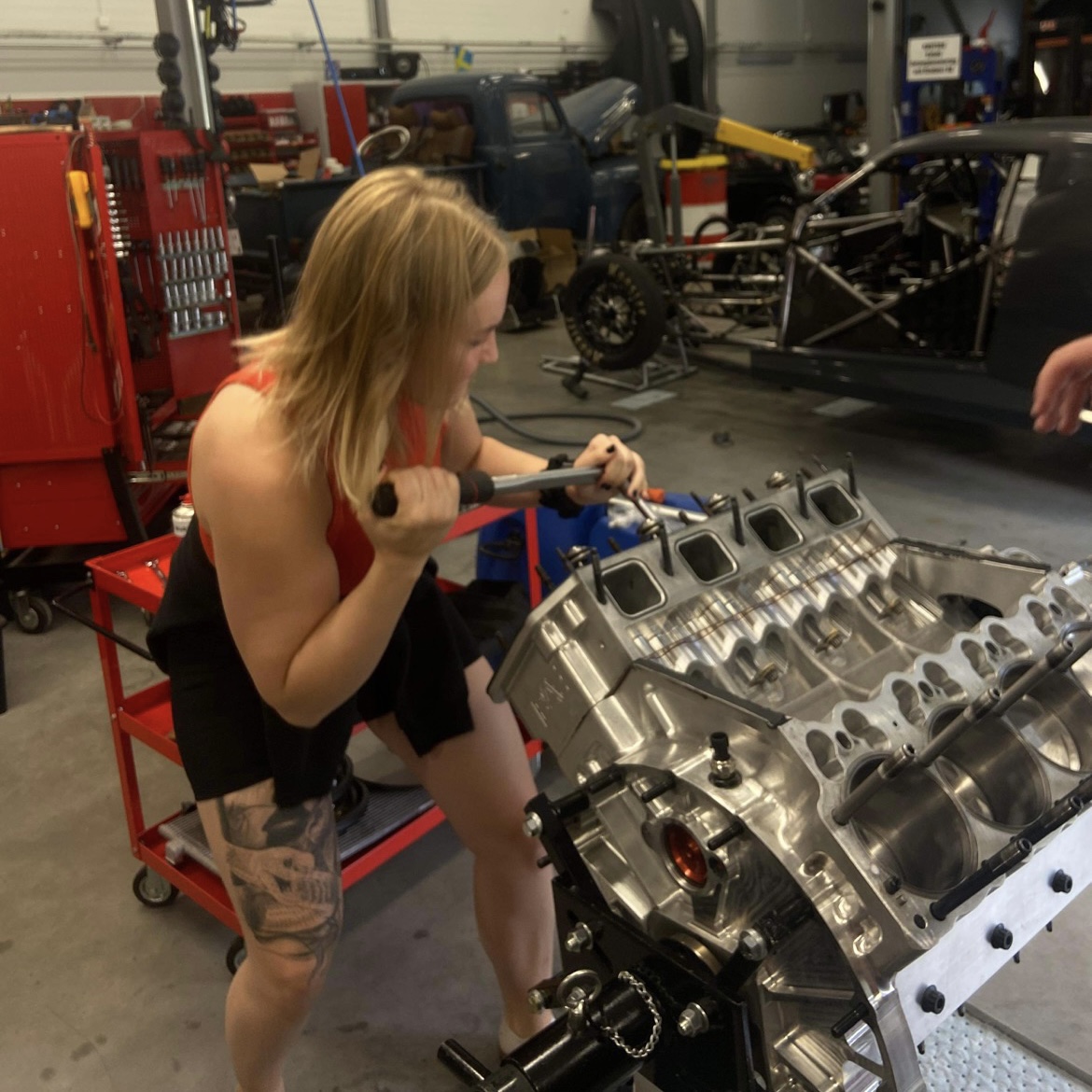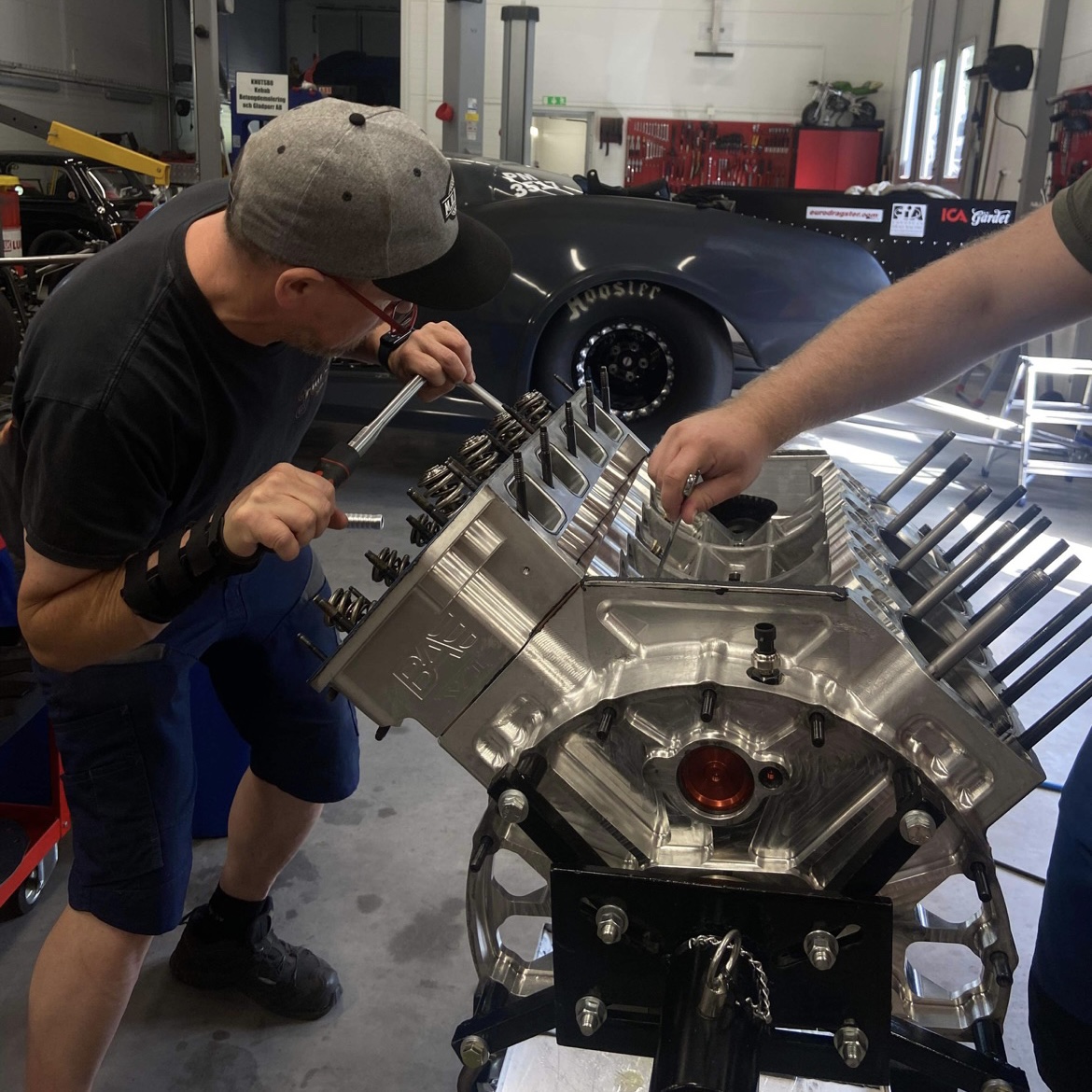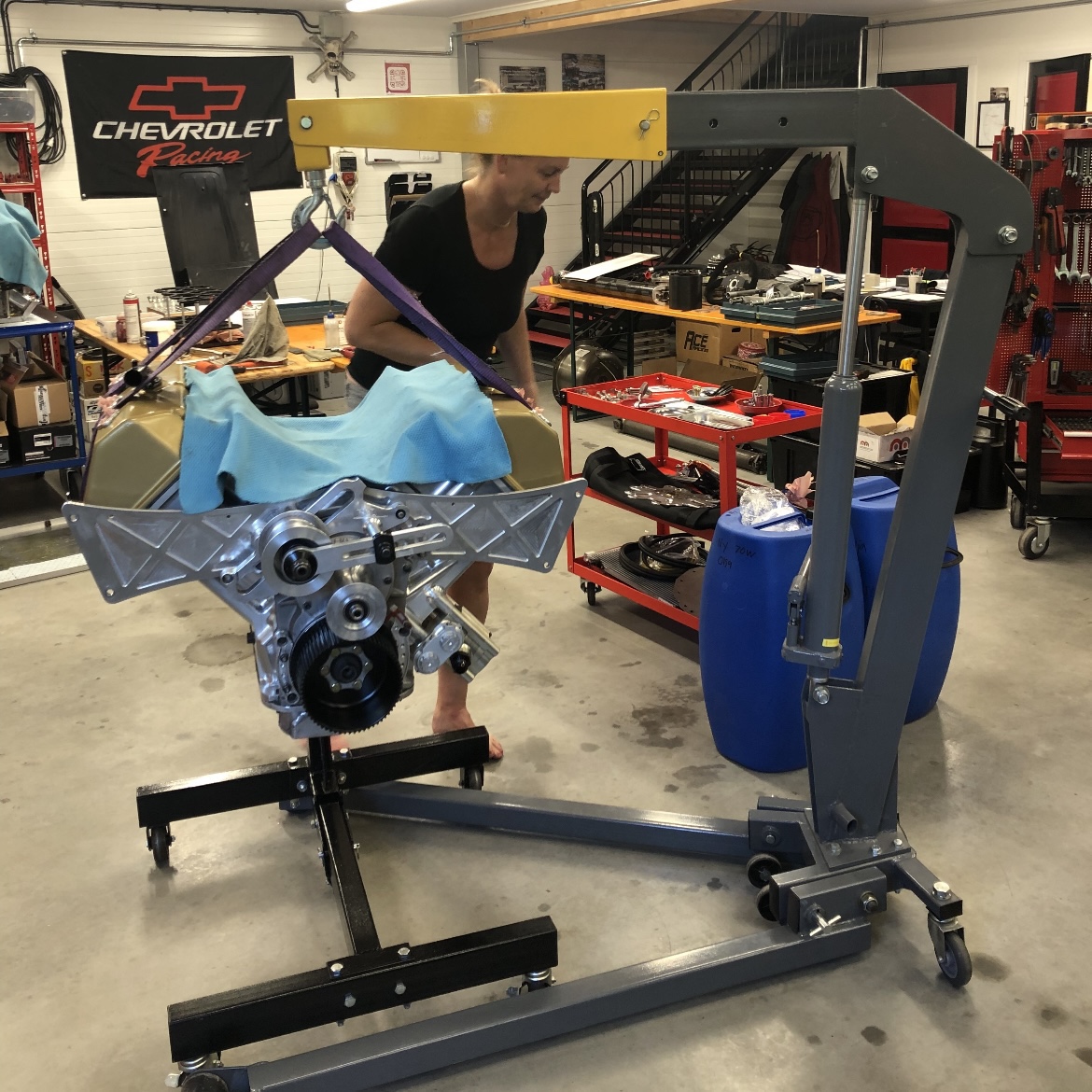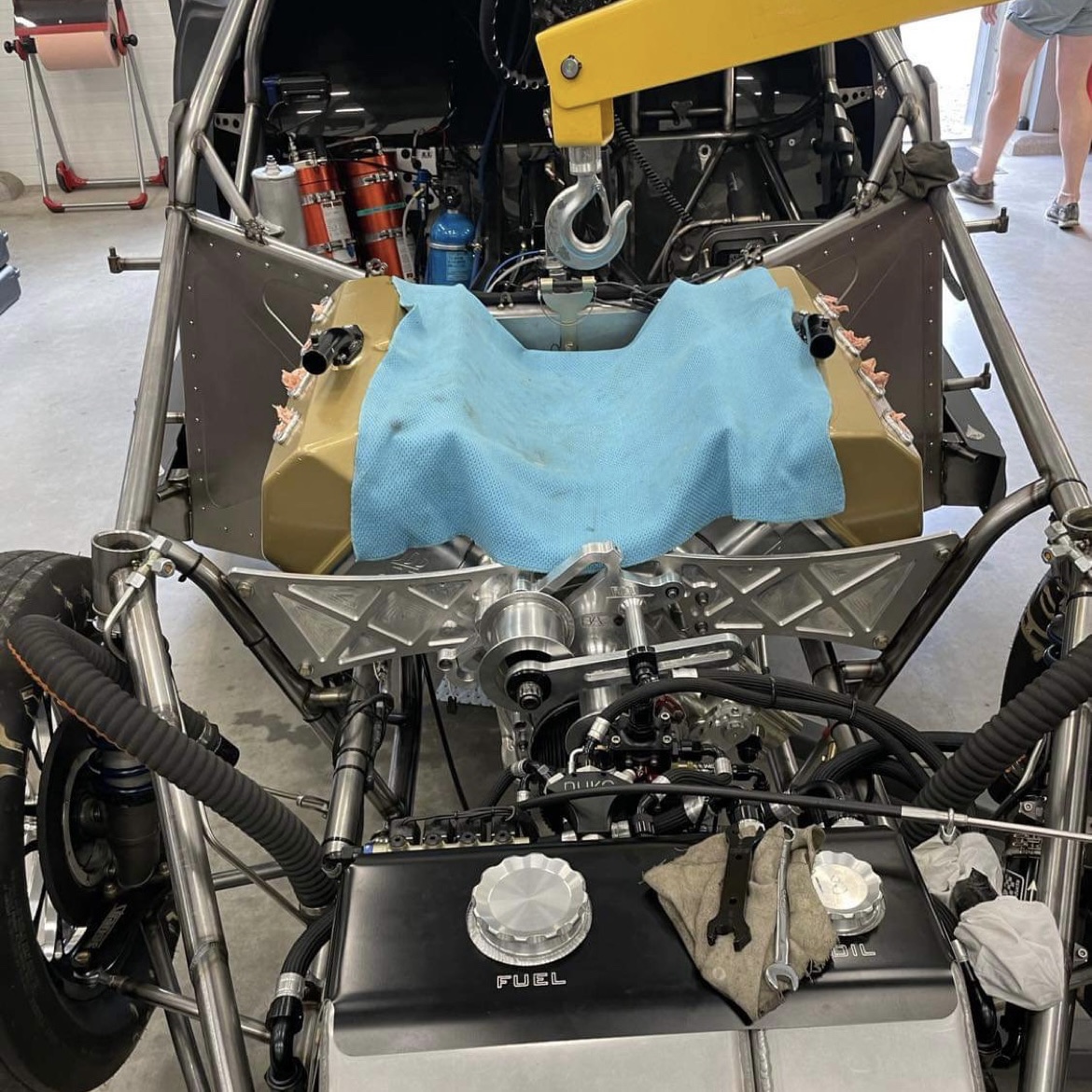 Then on Saturday or Sunday I will go home and pick up Sofi in Vansbro and then get back to Stockholm and organize the trailer.
Then next weekend we are going to Gardermoen in Norway for some EDRS Pro Modified racing with the Vette and get it tuned in!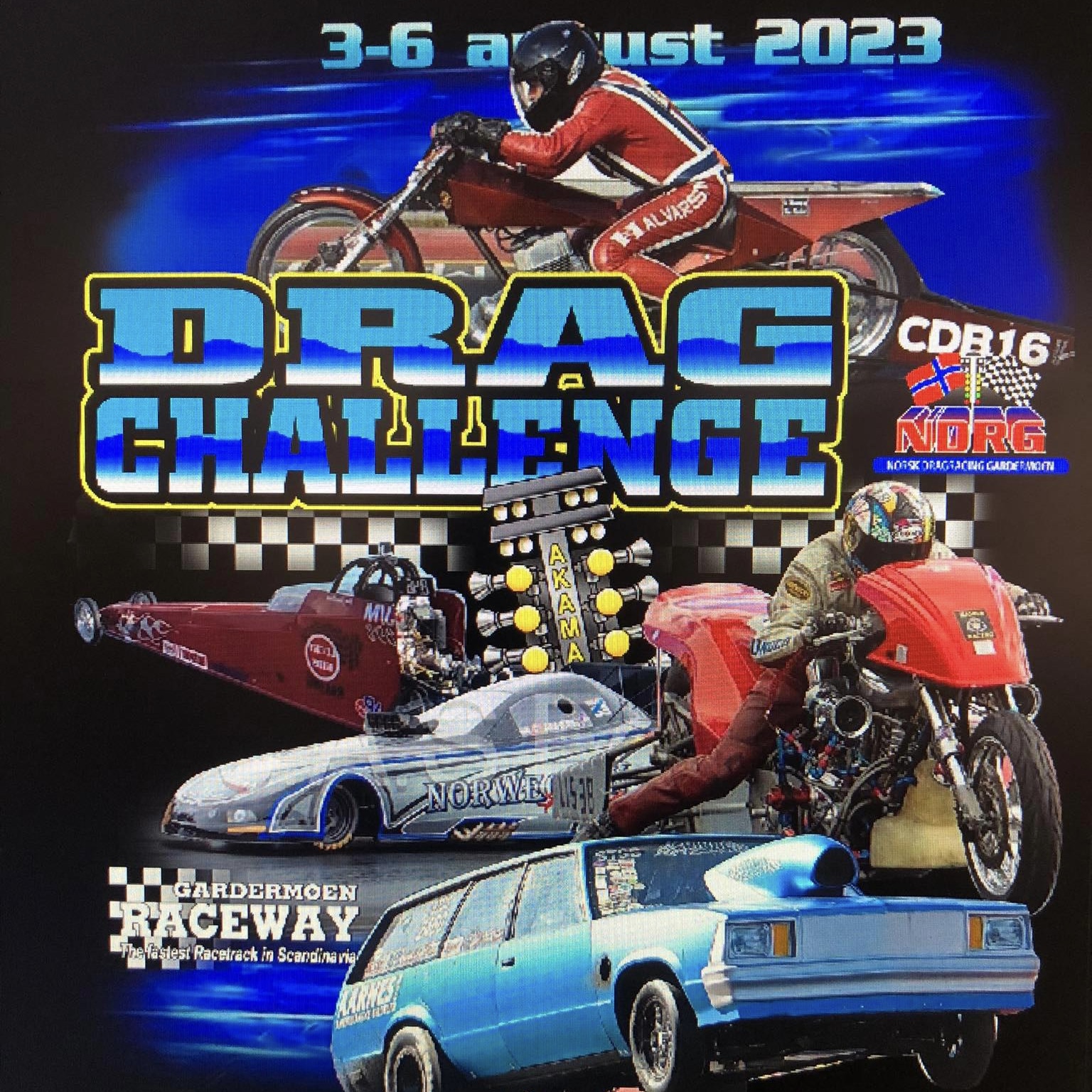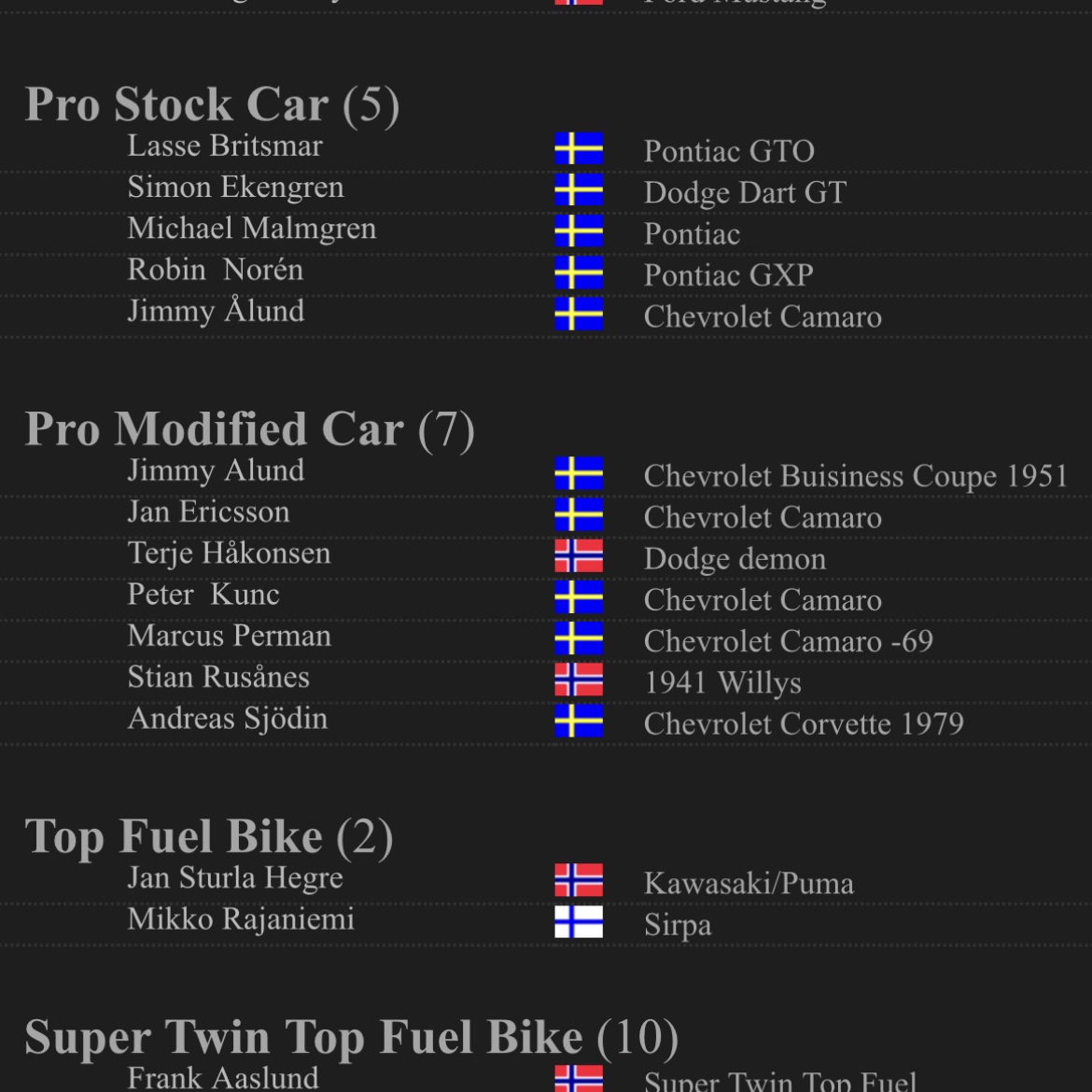 After that home and service the car and then go to Tierp Arena for some FIA Pro Modified racing again with the Vette and start put down some real numbers with it!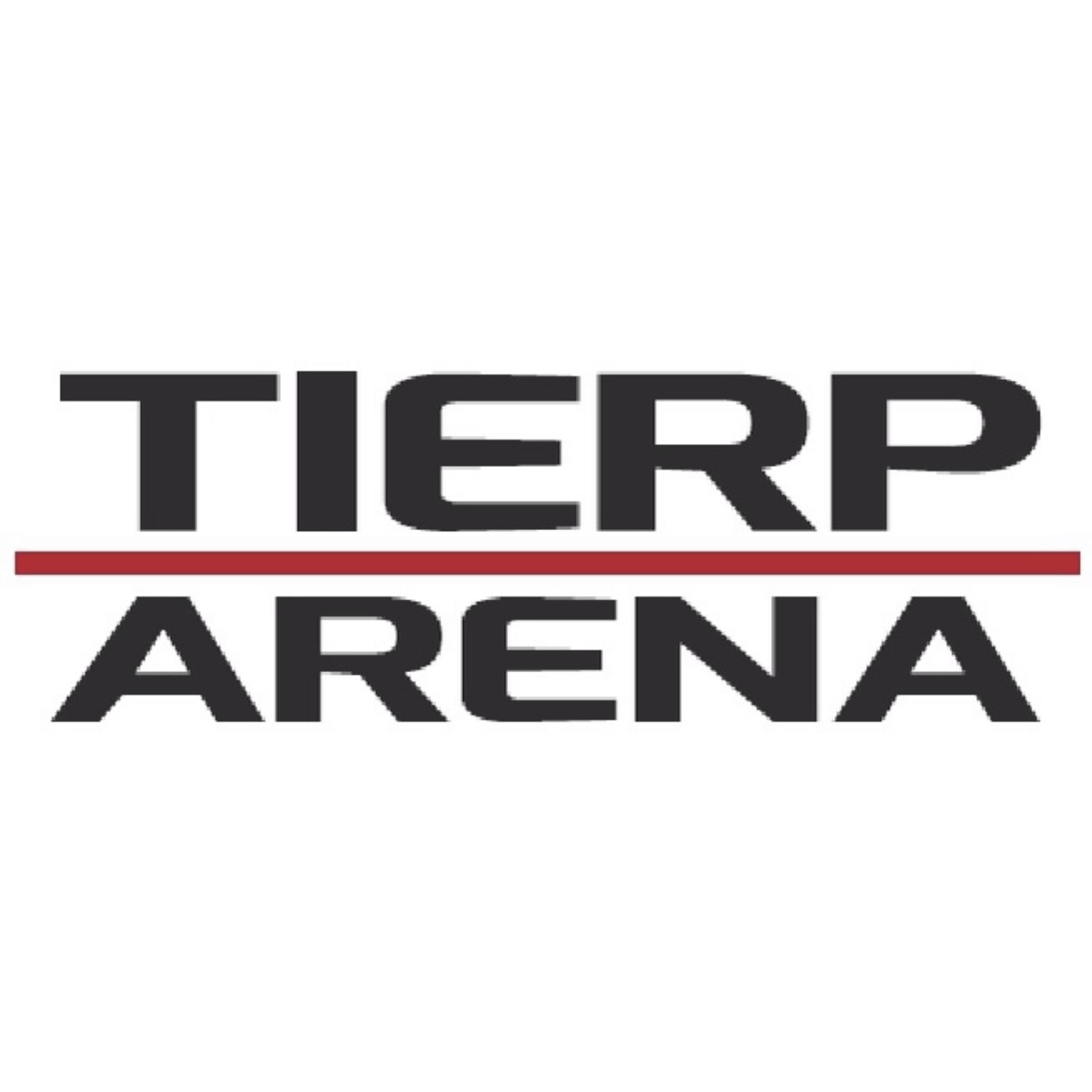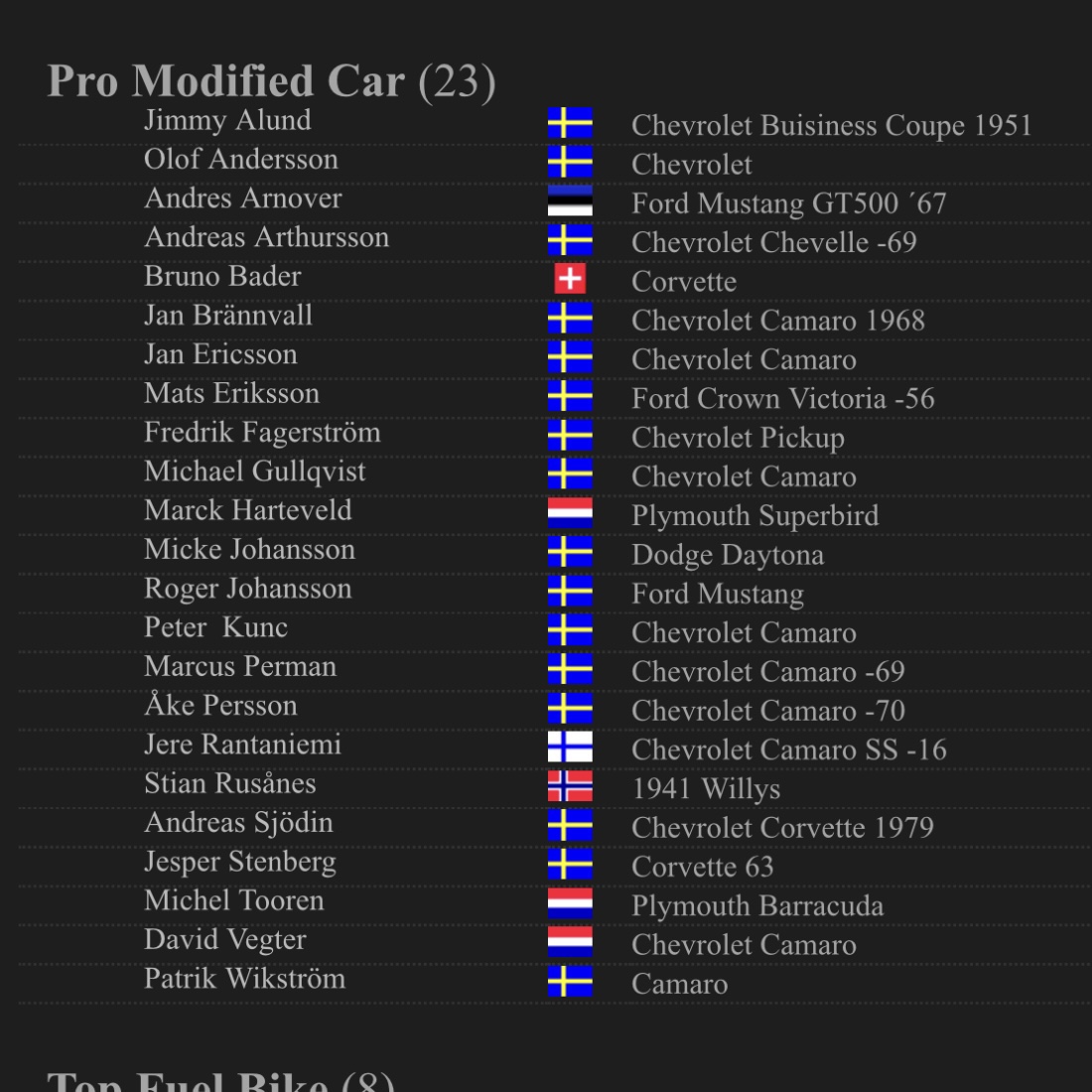 Then to Stockholm and pick up the Chevelle and make it ready and put back all the parts from the Vette that I "borrowed" and go to Vansbro for Dala Street Open and the exhibition race, this is today my home track and my home motor club SHRA Vansbro – Äppelbo is one of the organizers so we will be there to make some noise just for fun and see if we can get the Chevelle down the track!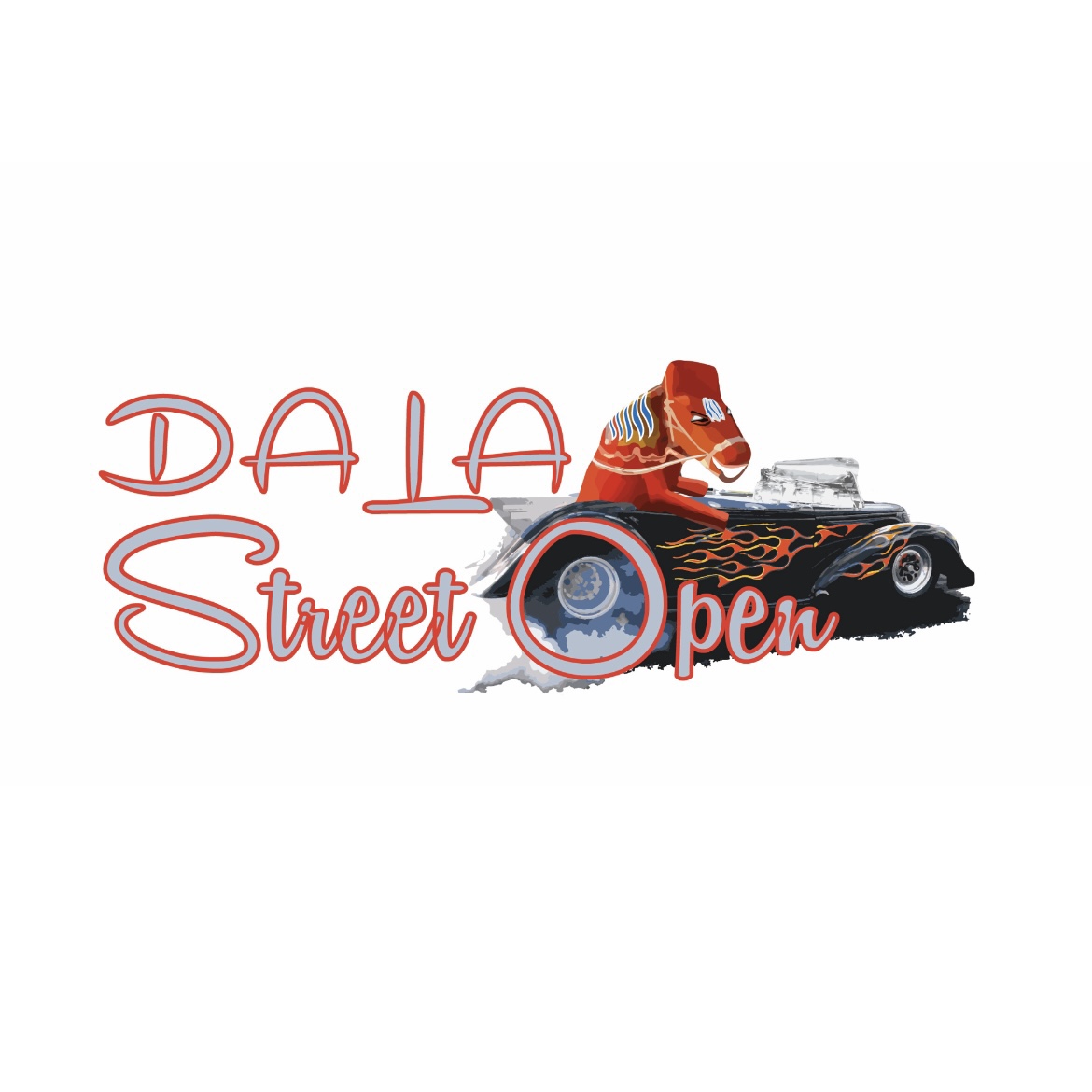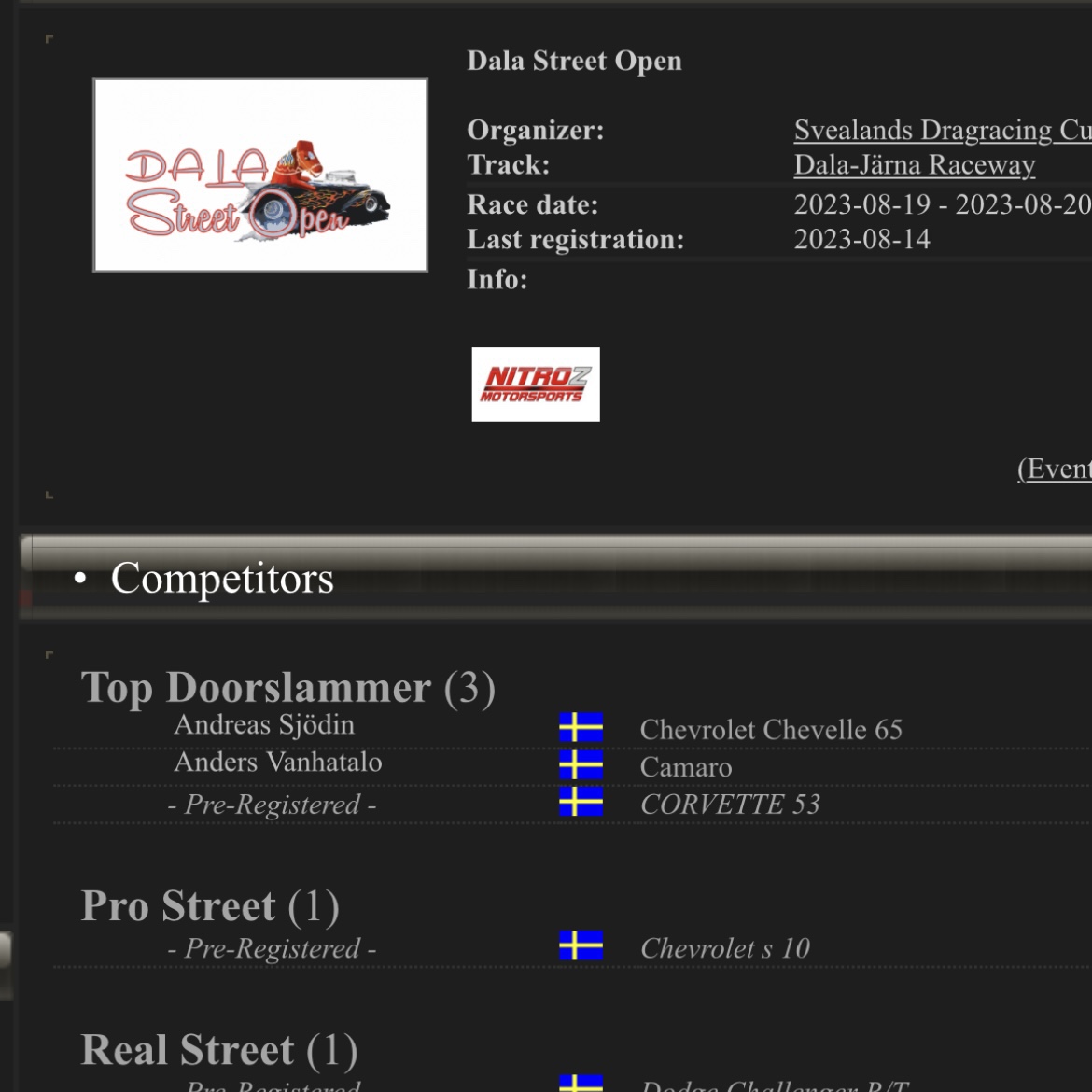 Right now due to too much work and preparations to make this possible it doesn't feels so fun, but I know it will be when we arrive to a race track and all stuff if "done"
Hope to see you on some of the events with Jörgens Corvette and with the Chevelle during the coming 3 weeks!
Once again, thanks to all friends and partners that make this possible for us!
#preparations #alotofracingisgoingon #itwillbefun #dragracing #doorslammer #dalajärnaraceway #shravansbroäppelbo #hometrack #corvette #promodified #promod #pm #chevelle #topdoorslammer #abmracing #sjodinmotorsport